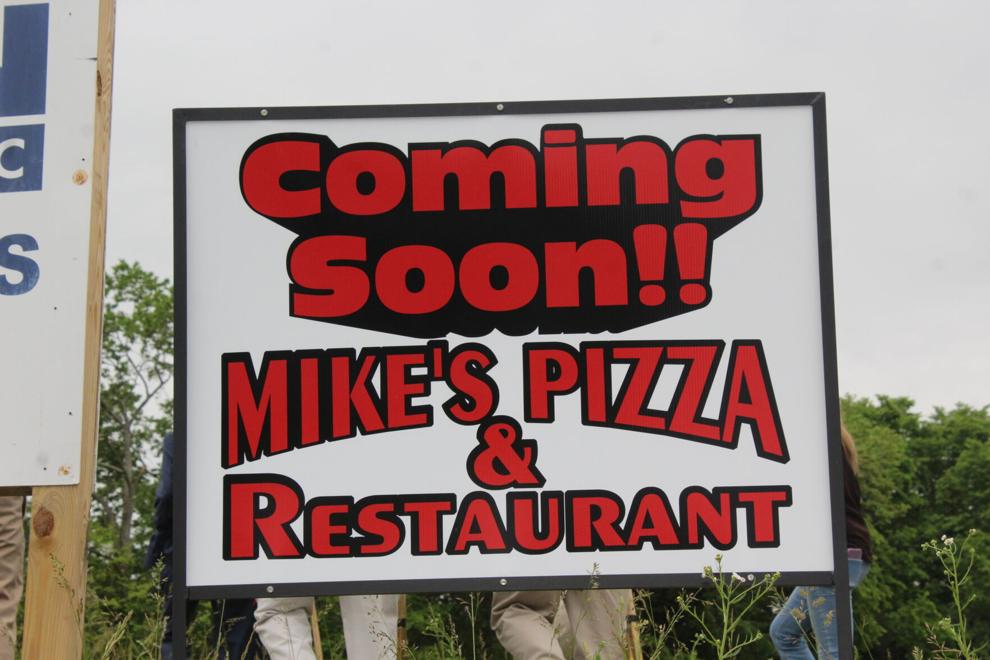 Dinis Brothers Pizza & Restaurant's pizza is making a comeback under a new business name, "Mike's Pizza & Restaurant," and a new location at the corner of Wilborn Avenue and Edmunds Street in South Boston.
Mikail Kallfani was the owner of the business side of Dinis Brothers Pizza & Restaurant when it caught fire in November, and soon decided that it was more feasible to start over in a fresh, new location.
Gregoris and Constance Dinis owned the building at 901 Wilborn Ave.
Working with Crutchfield & Associates, Inc. and J.E. Burton Construction Company, Inc., Kallfani and his partners hope to begin construction in the next couple weeks after obtaining permits with a possible open date in November, according to project manger Jay Jennings with J.E. Burton Construction.
The business owner and partners joined Mayor Ed Owens, South Boston town manager Tom Raab, South Boston's assistant town manager and IT manager Dennis Barker and South Boston Town Council members to discuss the business' plans during a groundbreaking Wednesday morning.
Following discussions of their plans, each grabbed a shovel and broke ground for the new location, a light at the end of the tunnel for Kallfani who was "devastated" when he heard the news of the fire at the previous location on Wilborn Avenue.
"I received a call around 5:30 in the morning," said Kallfani of the fire.
Firefighters with the South Boston Fire Department responded to the blaze at 5:34 a.m. Nov. 15 and remained on the scene until 8:15 a.m.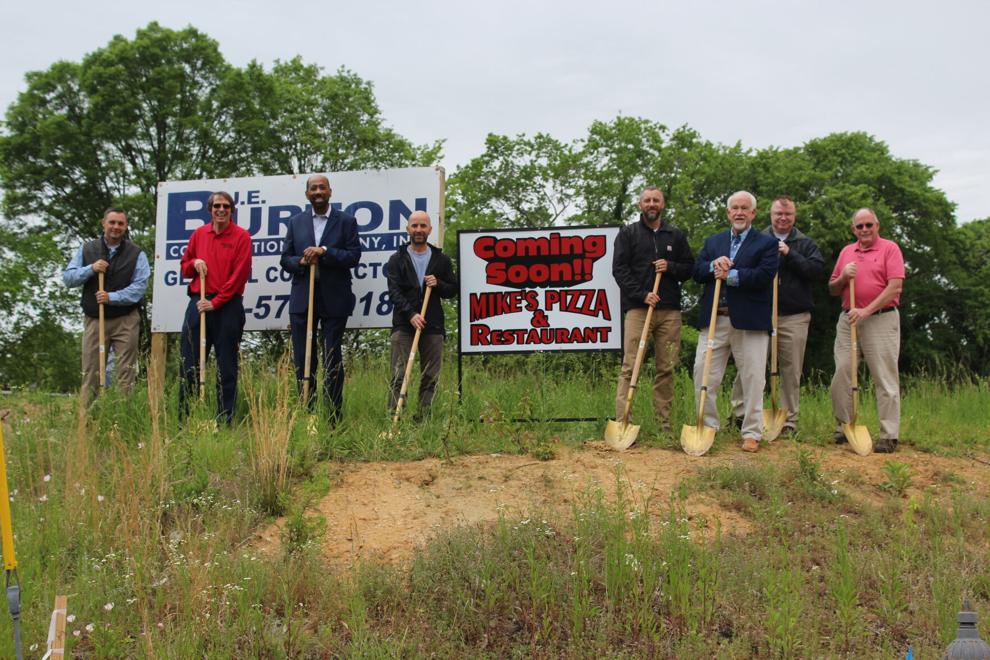 When the South Boston Fire Department arrived on the scene, fire chief Steve Phillips said fire was coming out of the roof area through the kitchen exhaust duct.
"There is a lot of heat and smoke damage throughout the whole building including the dining room area," Phillips said in November. "It started in the kitchen area. Nobody was in the business at the time the fire started."
"I never expected something like that to happen," said Kallfani.
But, now he's looking to the future.
He's hoping to reopen the pizza restaurant using the same hours, hopefully, some of the same employees, and same menu consisting of pizzas, subs, pastas and more.
"I'm excited to be in a new space," said Kallfani.
The new space, according to Jennings, will be more open with an open ceiling and no walls in the dining area, and will include fixtures such as LED lighting and appropriate HVAC.
Kallfani also hopes to soon start a social media presence to keep the public updated on "Mike's Pizza & Restaurant."