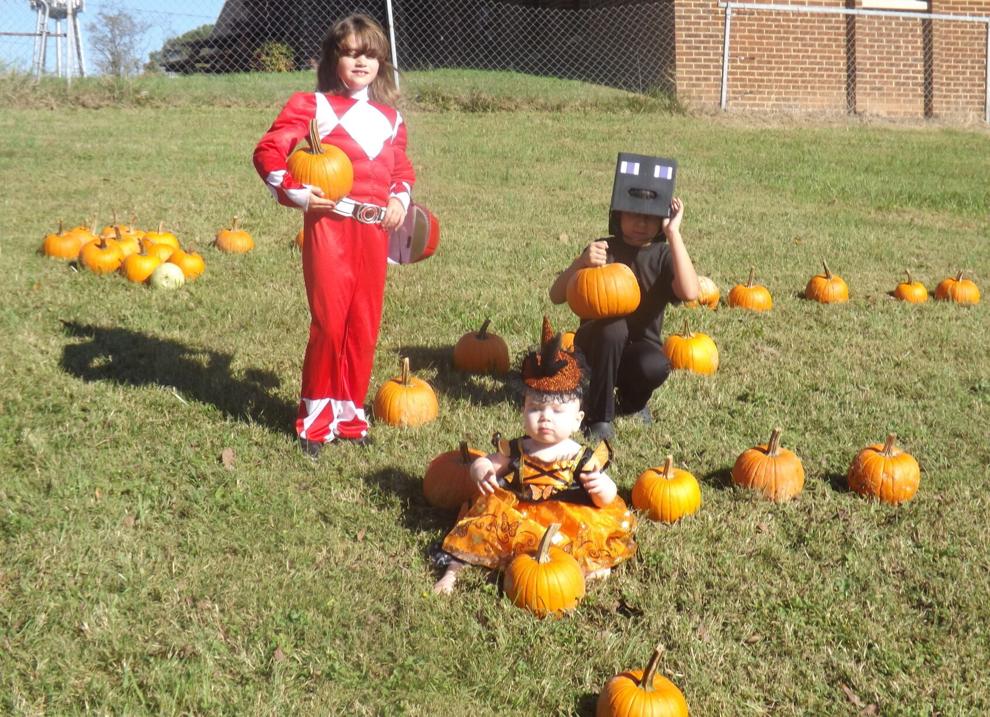 The two farmers' markets in Halifax County, now deemed "essential," are continuing to expand their offerings with community support. They are gearing up for their 2021 seasons jam-packed with fun-filled events.
"Our farmers' market has really expanded in the past year. Not only do we have more vendors than ever, we also have more diversity of locally sourced products," said Megan Throckmorton-Harris, manager of the Downtown South Boston Farmers' Market. "The market isn't just a place to find delicious in season farm fresh produce anymore. It's a place to find handmade soaps, beard oil, locally grown flowers, dried herbs, plants, home goods, custom cookies, artisan loaves, baked goods, canned goods, local CBD oil, homemade sauces and so much more."
The farmers' market manager added she constantly hears from prospective vendors and is glad the market can provide a great environment for those folks to sell their products. 
Denise Barksdale, manager of the Halifax Market Place and assistant Halifax town manager, said she is "super excited" about the market's 2021 season, with several new vendors joining the market. Sedge Hill Farm of Halifax will offer their handmade bluebird houses and local produce. Magpies Sweets & Treats of Clarksville will offer up freshly baked goodies to market customers. Another new vendor is Heather Brown of Randolph, bringing her farm fresh poultry and canned goods to the market.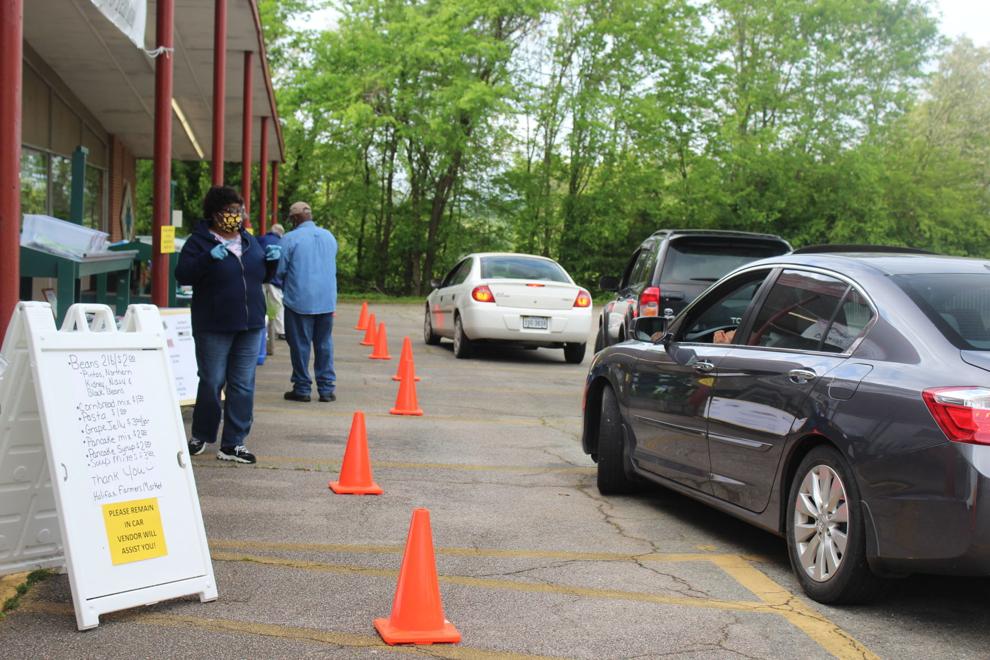 The farmers' market also has partnered with Springfield 1842 and Waller Brothers Farm to stock their grass-fed beef at the market, Barksdale shared. Every Saturday, market customers will have a selection of ground beef, beef patties, brats, steaks and roasts from which to choose.
In the midst of COVID-19, the Halifax Market Place and farmers' market has undergone a major renovation and expansion. A portion of the Halifax Market Place is now home to Viny's Italian Restaurant, bringing additional foot traffic to the South Main Street venue.
A new wall is going up in the back of the indoor farmers' market, opening up the market to an additional 1,800-square-feet of space, allowing for pop-up vendors during the winter months, Barksdale explained. She said the town also is working on having air conditioning installed in the building.
Barksdale added the town is working on an overall plan to expand and enhance the Halifax Market Place as a venue for community members and visitors alike to enjoy. Those plans entail redeveloping the parking area and adding community green space, outdoor dining and other market vendor spaces.
Gov. Ralph Northam recently signed HB 2302, deeming farmers' markets "essential," which allows them to stay open during a state of emergency. The COVID-19 pandemic has brought to light the essential role that farmers' markets play in providing fresh, healthy food to communities.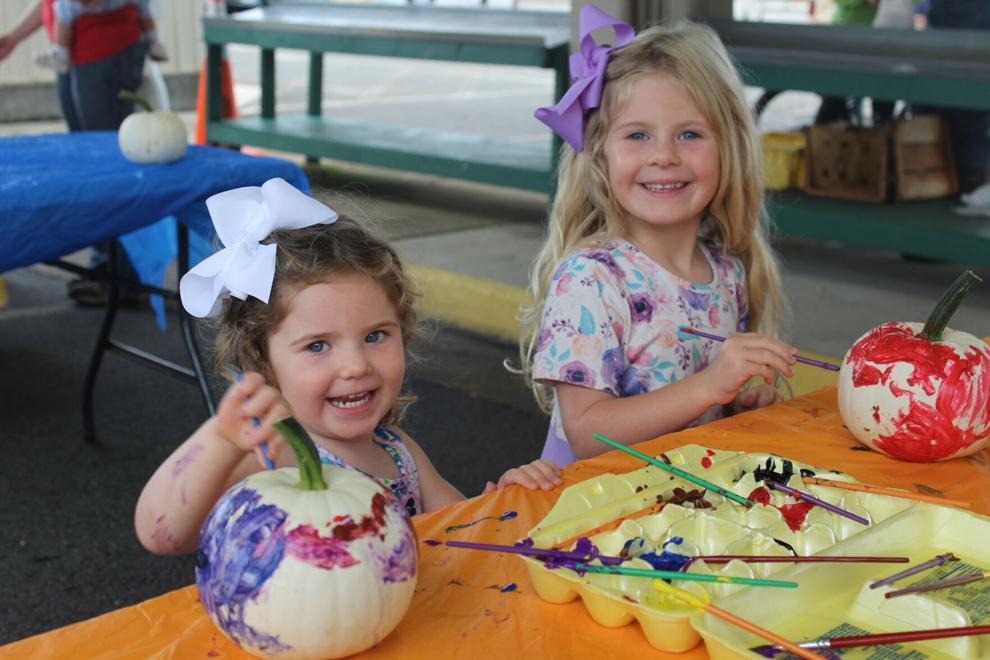 "As we all witnessed during the pandemic farmers markets were vital to our community. Our local farmers were able to offer fresh local produce and other goods while many large retailers' shelves were empty," Barksdale said. "After having been shuttered for nine weeks during the pandemic we opened on April 25, 2020 as drive-thru only and remained this way for about six weeks. When many did not feel safe going into a larger retail store, our market offered a safe outdoor open air shopping experience. The vendors were able to offer a safe shopping experience by having no touch and social distance shopping."
Throckmorton-Harris also said she believes COVID-19 opened up the eyes of people in the South Boston community and people in communities all over the country about the crucial role that farmers' markets play in the food supply.
"When grocery store shelves were empty, they learned to look to farmers markets to help fill the void. In that process many learned that locally grown food was super easy to find, of better quality, and most times more affordable," Throckmorton-Harris commented. "The quality of products found here along with the unique and positive experiences seems to encourage continued community support."
She added, "It makes me so happy to see folks young and old excited to visit us each week. The Downtown South Boston Farmers Market is absolutely essential to the community, and we don't plan on slowing down anytime soon."
The Downtown South Boston Farmers' Market has already kicked off its spring season, with a 5K run/walk held this past Saturday.
Other events in store for the spring and summer season are an "Earth Day, Every Day" event set for April 17, a "Grow It Yourself" event scheduled for May 15, a summertime grand opening celebration set for June 19, the "Hotdog Days of Summer" set for July 17, and an "Every Family Needs A Farmer" event scheduled for Aug. 14. Two events are on the schedule for the fall season at the market: "Autumn Alive," Sept. 25, and a "Market Jamboree," Oct. 23.
At the Halifax Market Place, the first event of the spring season is a free community paper shredding, set for April 22 from 4 until 7 p.m. Another event is on the schedule that weekend, an Earth Day Extravaganza, set for April 24 from 9 a.m. until 1 p.m. Rounding out the springtime events at the Halifax Market Place is a Mother's Day planting on May 9. During that event, children will plant a flower for their mother.
As the seasons change from spring to summer, the Halifax Market Place will have its season opening event June 26. Following the celebration of the arrival of summer, the farmers' market will host its next event on Aug. 7 – a celebration of National Farmers' Market Week, which is Aug. 1-7. Two events are planned at the Halifax Market Place for the fall season: a fall 5K, with the date to be announced, and a fall festival scheduled for Oct. 23.