Another solar facility is in the works after Halifax County Board of Supervisors approved a conditional use permit for Piney Creek Solar to install a solar energy facility on Rodgers Chapel Road Monday evening.
The approval came after a public hearing in which Drew Price, co-founder of Hexagon Energy, David Medley, who lives approximately one mile from the location of the solar facility, and Mary L. Williams, a neighbor of Medley, spoke in favor of the facility.
No one spoke in opposition of the solar facility.
Piney Creek Solar, LLC, owned by Hexagon Energy, applied for the permit to install an 80-megawatt photovoltaic solar facility on Rodgers Chapel Road and Mill Road, on land owned by Black Walnut Land and Timber Company, LLC. Medley and his wife own the land and timber company.
In a presentation to the board about the solar facility, Price said the solar facility would total 502 acres of the 778.51-acred site area with four separate fenced in areas. He said the solar panels would be roughly six feet wide with 12 feet in between.
They also are planning a 250 setback, which was originally set for 75 feet. After hearing concerns from neighbors, they pushed it back even further, and he also said they're planning a natural wooden buffer for the entire site and three natural wildlife corridors.
He also said they could plant additional Evergreen trees if needed.
The co-founder of Hexagon also said it would take six to nine months to construct and would not cause a lot of traffic.
"After construction, they'll be virtually no traffic," said Price.
He also said it would create 240 installation jobs, and they have been working with the Southern Virginia Higher Ed Center to fill those jobs with local workers.
"It will bring approximately $20 million in spending to Halifax County," said Price.
The solar facility also will bring $105,743 yearly to the county's revenue through the estimated property tax and an additional voluntary payment for 35 years.
The board unanimously agreed to accept a voluntary waiver and payment agreement with Hexagon that waives a portion of its tax exemption and allows the company to make voluntary payments beginning within 90 days following the commencement of commercial electricity generation to the project. If solar legislation changes, the solar company and the county may agree to amend or terminate this agreement.
The estimated total payment from the solar company to the county totals $3,701,000.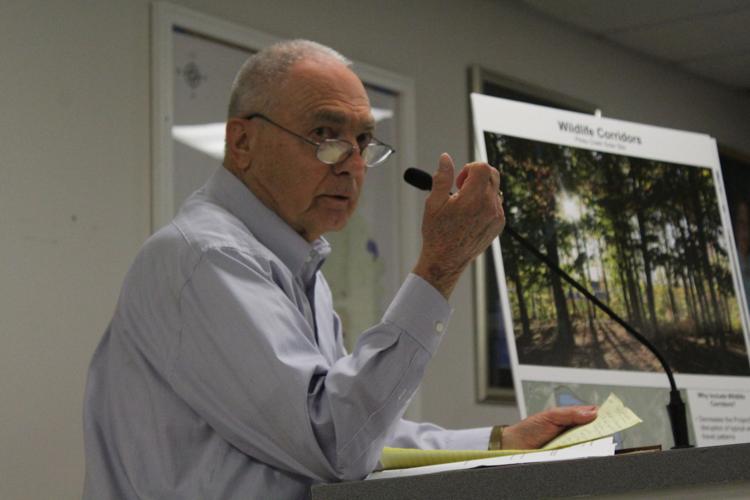 In speaking in favor of the solar facility, Medley said, "If I had any reservations about this affecting any citizens of Halifax County, I wouldn't be speaking in support."
He said he had researched the project, and finds that the rewards are going to be substantial – referencing the tax benefits.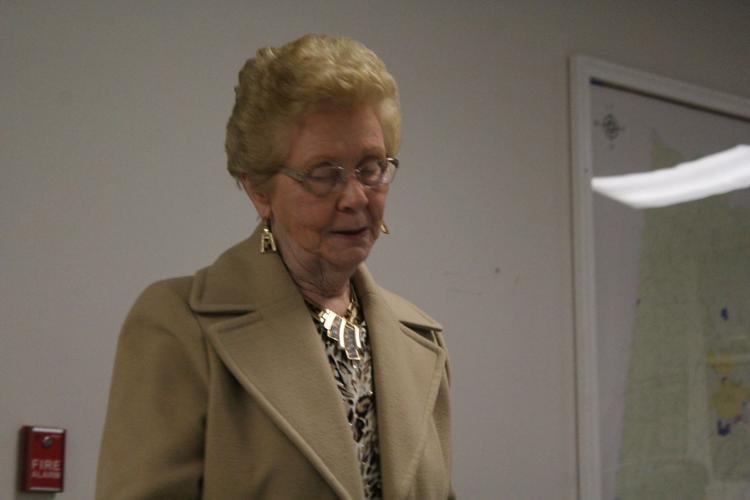 Williams, who originally had concerns about the solar facility, took the time to thank Medley and Price for all they have done to make sure the view across from her home would be aesthetically pleasing.
ED-2 supervisor Jeff Francisco made the motion to approve the permit with 29 conditions, including two conditions he added that state the solar company must leave existing trees in the 250 foot buffer, and they must plant additional trees across from Williams' house.
Prior to approving the permit, supervisors also approved a motion stating that the Piney Creek Solar, LLC solar facility is in accordance with the county's comprehensive plan.
Another solar company, Alton Post Office Solar, LLC sought to have its conditional use permit amended, but after discussion, supervisors ultimately decided to table the matter.
Rogers Bowers with Alton Post Office Solar asked the board to consider a modification to their permit that would allow them to add five additional parcels to the project increasing the acreage from 502 to 808.34. He said it would not change the previously approved 80-megawatt capacity. The board originally approved the permit in 2018.
"We were unable to build the facility on the acreage that's already approved to the existing permitted capacity. The additional area will allow us to have room for panels to generate enough electricity to efficiently use that approved infrastructure and be able to achieve the full investment on this project as originally contemplated," said Bowers.
He said more space is needed due to the panel design and also to add storm water features to meet state requirements.
ED-6 supervisor Stanley Brandon said, "It concerns me that we have an original CUP of 500 acres approximately to propose to generate 80-megawatts of energy off of the 500, and that was approved, and now we come back with a 60% increase in land use to generate the same amount of megawattage. It's hard for me to fathom…"
Bowers explained that 300 acres is part of the home place, and he said solar needs have developed since 2018 such as landscaping and seeding requirements and needs for wet pond areas.
Saying it was out of fairness, Brandon made a motion to table the issue at this time, which was seconded by Francisco, and the board unanimously approved the motion.
The board also unanimously approved a conditional use permit for David Miles to operate a used car dealership at 1011 Volens School Road Monday-Thursday from 10 a.m. to 4 p.m. following a public hearing in which Miles spoke.
He plans to operate his office out of an existing building on the property.
ED-1 supervisor Ricky Short asked Miles how many cars he plans to have, and if he will meet all the Virginia Department of Environmental Quality requirements.
He said he plans to have roughly 15 cars, and as someone who operated a car shop for 20 years, he said he is familiar with the requirements.