More spacious accommodations are in store for residents at Commonwealth Senior Living.
Construction on a $2.5 million expansion at the senior living home at 435 Hamilton Blvd. is underway.
"We're adding a wing onto the building to expand it. There's demand for larger apartments in the assisted living community," said Earl Parker, president of Commonwealth Senior Living.
"Some people are looking for a little more space when they're moving from their home to a senior living home, so we're happy to offer that to them."
Once completed, the new senior living center will offer 10 two-room apartments to residents.
The center currently only offers studio apartments — one room which doubles as a bedroom and living space.
The new apartments will include a bedroom and a separate room to serve as a living area and a kitchenette.
"Along with the new apartments, we'll be adding some additional activity space inside the building and a nice courtyard with a patio, a gazebo and planting beds," Parker said.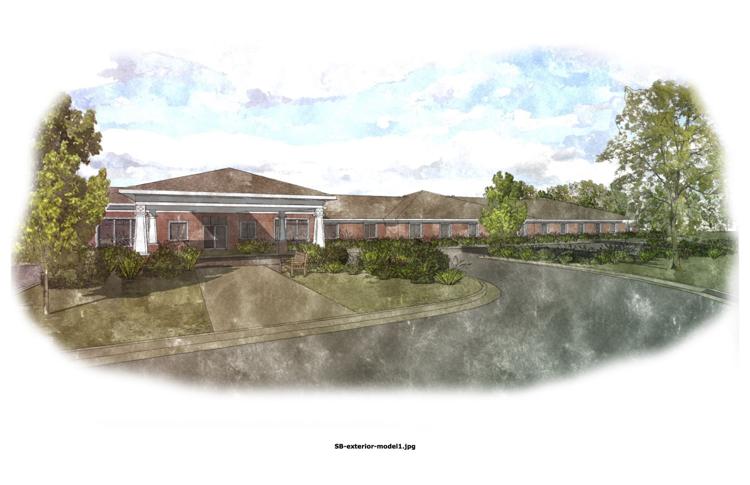 The expansion is slated to be complete in one year.
Local contractor J.E. Burton Construction Co. is working on the project.
The project's head electrician, Tom Elliott, CEO of Elliott Electric Inc., was one of the original investors in the senior living project when it first opened in 1998 as Somerset Assisted Living, Parker noted.
Jennifer Fenerty, executive director at Commonwealth Senior Living at South Boston, expressed her enthusiasm about the expansion.
"We are so fortunate to be a part of the amazing community in South Boston," Fenerty said. "Our residents, their families and the local citizens have been extremely supportive of us over the years and this expansion is a testament to that support."
Parker added, "The community has fit a great niche in the (senior living) market."
The center is home to approximately 68 residents.
The current project is the third expansion the center has undergone since Commonwealth Senior Living's acquisition of the facility.
The first two projects were expansions to the memory care portion of the community.
Parker said the company's investments in the community reflect a commitment to maintain the center's reputation for "high quality care." Customized activities based on residents' interests and farm-to-table dining are among the offerings to residents at Commonwealth Senior Living.
The community in South Boston is one of 32 communities operated by Commonwealth Senior Living across the Southeast.
The communities are home to more than 1,900 residents, according to the company website.