Halifax County resident and loyal Sheetz customer Charlie Moore is suffering from sort of a withdrawal, while the Sheetz store in Riverdale is undergoing re-construction the next two months.
The wait may be worthwhile, if as he's heard, the new Sheetz would resemble a somewhat bigger and newer store in Roxboro, North Carolina, which includes both indoor and outdoor dining areas.
Sheetz is a regular stop for Moore in the morning and evening, most times for coffee, and he knows most of the store's regulars as friends.
"It's part of my life," said Moore.
The Sheetz location in South Boston closed at midnight on Sunday to make way for a complete reconstruction estimated to take a little over two months.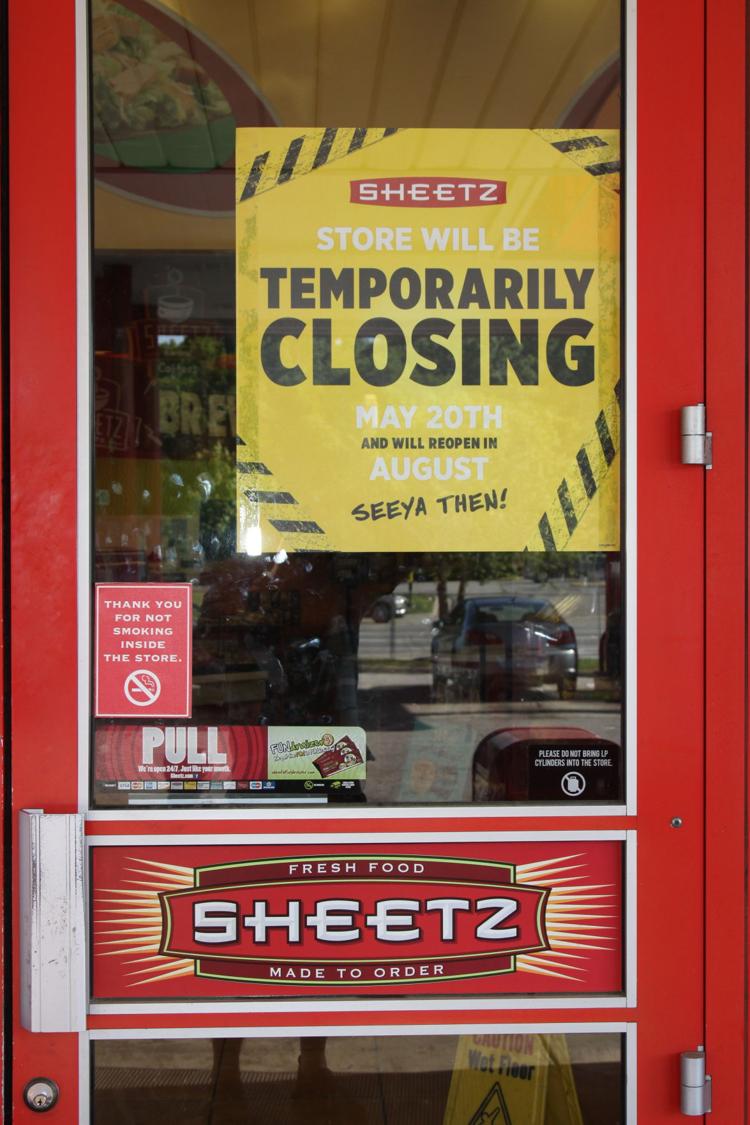 Signs on the door notified customers a brand new Sheetz would re-open sometime in August, with customers having to go elsewhere for food, fuel and beverage purchases during the first part of summer.
Crews were busy tearing down the current building housing Sheetz on Tuesday morning making way for a new structure.
Sheetz opened for business at the busy intersection of Highway 58 and Highway 501 in March 2003, and the current building is scheduled for a total demolition.
Sheetz employees at South Boston Store 340 will work at other locations including Roxboro, North Carolina, and Danville, while the South Boston store is being rebuilt, according to Store Manager Shantel Watkins.
When construction is complete, the South Boston location will closely resemble the Sheetz in Roxboro unless plans change, according to Watkins.
Preliminary plans call for inside as well as outside dining, with the addition of an ice cream bar.
Sheetz will still offer a variety of coffee but expanded brewing capacity and a new cappuccino machine will be added to the mix.
The new South Boston Sheetz will offer gasoline, diesel and propane and will employ from 15-20 workers.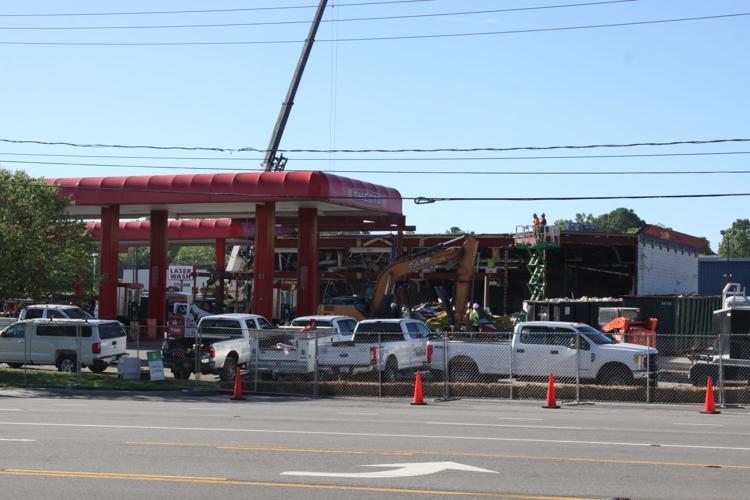 Sheetz Inc. is an American chain of convenience stores and coffee shops owned by the Sheetz family, selling a mix of fast food and convenience store items.
Founded in 1952 by G. Robert "Bob" Sheetz, there currently are almost 600 Sheetz locations in the United States, including the one in South Boston.
Sheetz sells gasoline, cigarettes, beverages and miscellaneous grocery items, but the chain's emphasis is on fresh food, relying on a touchscreen computer ordering system to allow customers to build their own sandwiches as well as order other food items prepared in the store's open kitchen 24 hours a day.
The chain also is known for its made-to-order coffee, offering its own specialty blend, and it regularly offers customers free coffee on Christmas Day and New Year's Day.
Sheetz stores are larger than most convenience stores, averaging around 4,200 square feet, while newer units are around 4,700 square feet and include 16 to 20 gasoline-fueling stations.
In addition, Sheetz, long known as an innovator in the convenience store trade, operates a pair of "convenience restaurants" more than 10,000 square feet in size, offering an expanded menu and seating.
Moore is counting the days to the grand opening of the new Sheetz in Riverdale.
"I know everyone who goes there on a regular basis, and I'm anxious to see what they will have," he said.