Growing hemp has been a learning experience for Halifax County farmers now in their second harvest season.
The opening of Golden Piedmont Labs, a large-scale industrial hemp processing facility, has given local hemp farmers an optimistic outlook on the market for the new crop in a rural county that was once one of Virginia's top producers of tobacco.
"It's wonderful; it's the grandest thing in the world," said hemp farmer Charles Nelson, of the opening of Golden Piedmont Labs. Nelson grew 25 acres of hemp at his Buffalo Junction farm this year. Hemp farmer Steven Bowen of Bowen Family Farms, LLC in Virgilina, was happy to hear the news of Golden Piedmont Labs' opening, as well. Bowen planted 20 acres of hemp in the 2020 growing season.
"We're thankful that Halifax County and the Industrial Development Authority helped get a processor here in the county," Bowen said. "That logistical part is really going to help."
Golden Piedmont Labs had a ribbon-cutting ceremony Oct. 15 at its new facility at 2525 Houghton Ave., formerly the Blue Ridge Beverage Company building, in South Boston. At the ceremony, the company's co-CEO Sterling Edmunds said his ultimate goal is for the facility to be the "largest processor of hemp east of the Mississippi."
"Local and area hemp producers are eager to have the largest-scale CBD (cannabidiol) oil extraction facility in Virginia right here in Halifax County," said Rebekah Slabach, Agriculture and Natural Resources extension agent for Halifax County. "Last year was the first year of our farmers raising hemp and access to a processing facility was one of the biggest challenges. Now, this facility addition will allow farmers to move their product faster and hopefully receive payment at a more timely rate. We are expecting more and new producers to raise hemp as the facility opens and is successful."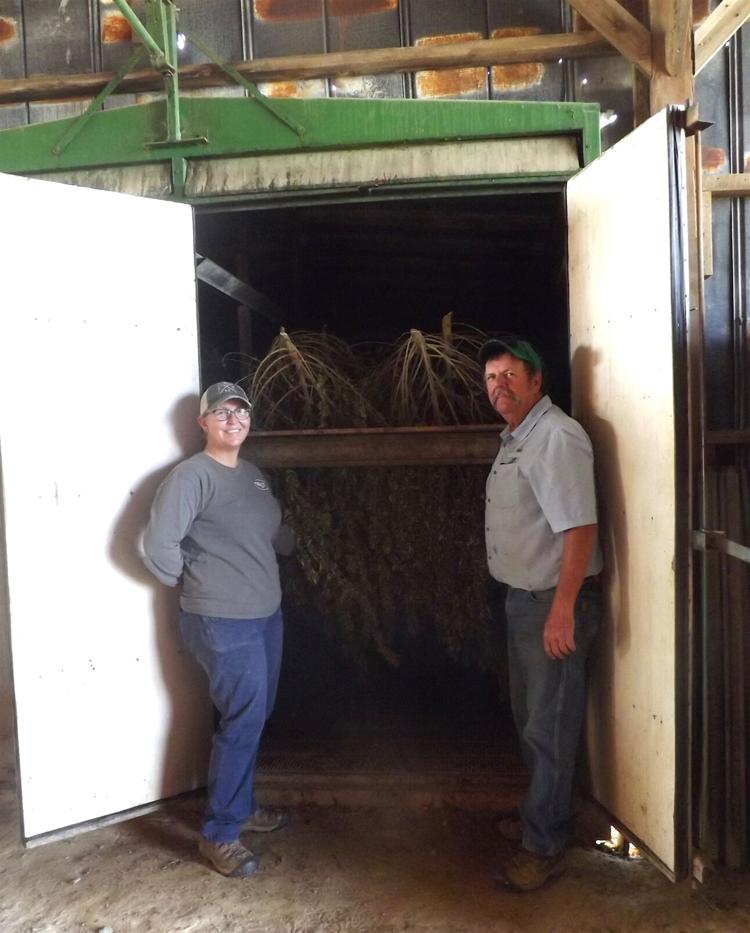 The 2018 Farm Bill legalized the regulated production of industrial hemp, and 24 Halifax County farmers grew hemp for the first time in the 2019 growing season. This year, Halifax County has only eight hemp producers, and 40.59 acres of hemp were reported to the Virginia Department of Agriculture and Consumer Services for Halifax County, while 86.63 acres of hemp were reported to the Farm Service Agency for the county, Slabach noted.
Local hemp farmers reported numerous challenges in their first growing season including unknowns about optimal conditions for growing the crop, access to a processing facility and inability to sell their crop. This year with Golden Piedmont Labs at their back door, they say they are much more confident in their ability to profit from the toils of their labor with the new crop. The farmers have harvested the hemp they grew over the summer months.
"Overall, I think our plants have done well," said Blair Hall of Waller Brothers Farms in Cody. Her family planted two acres, which is a little more than 4,000 hemp plants, this year. "We have harvested all the hemp and it is in the barn drying. Then we have to get it off the stalk, which is called 'bucking.' Then we have to take it to the holding facility in Danville. From there it will go to Golden Piedmont Labs for processing."
Hall's father Ronnie Waller, who is also a tobacco farmer, explained that harvesting hemp is just as "labor intensive" as harvesting tobacco, and the process for drying hemp is similar, as well. The hemp is hung up on racks in the barn and dried for about 96 hours at temperatures below 90 degrees, whereas tobacco is dried at temperatures up to 160 degrees, Waller said.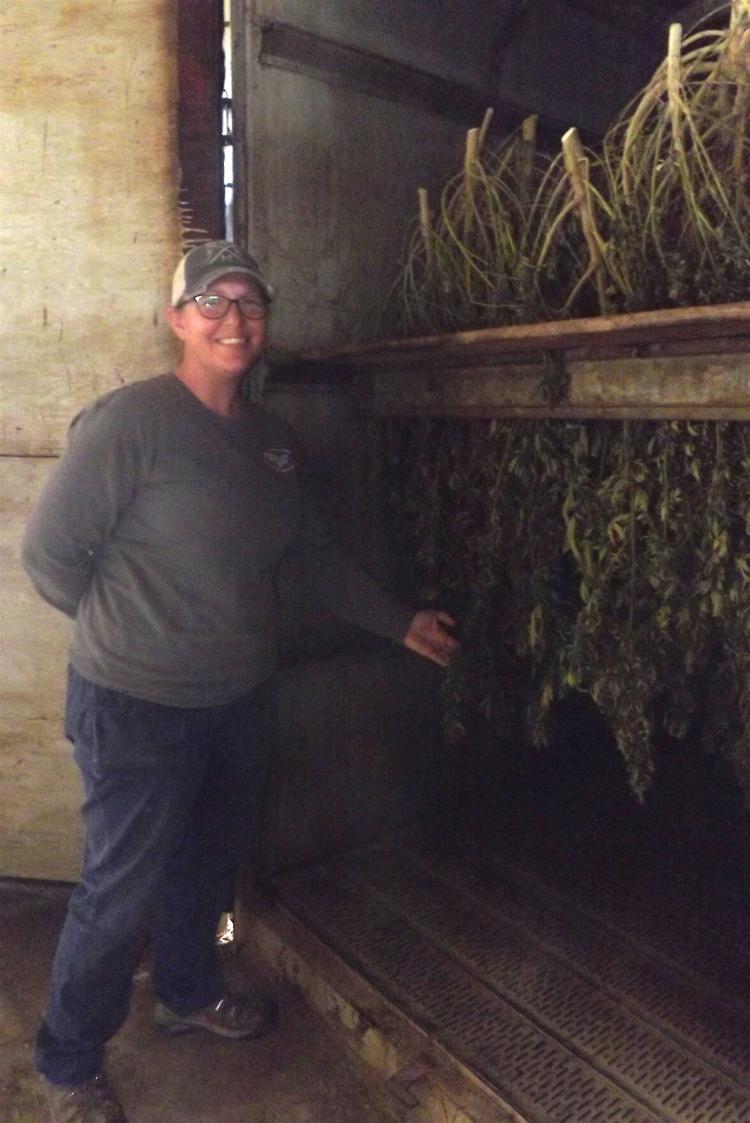 The Waller Family was cautious in its first year of hemp planting (2019), only planting one acre not knowing what the profitability of the crop would be. This year, the farming family planted an extra acre of hemp and Hall said the farm had some help from Golden Piedmont Labs during the growing season. An agronomist with the hemp processing company came out to the North Halifax farm and helped the Wallers develop a fertilization plan and test management plans for this hemp crop.
"I'm looking forward to working with them (Golden Piedmont Labs.) They've been real helpful so far," Hall said. "We're hoping they will take our 2019 hemp crop after the 2020 crop is sold. We couldn't sell our 2019 crop; we didn't have a contract. We wanted to see how the hemp grew and what the expectations were."
Nelson also said getting paid for hemp was a struggle for farmers last year, but he is confident in the profitability of the crop in Southside Virginia moving forward.
"The biggest challenge with hemp is the marketing part," Nelson shared. "In this part of the state and the county where we live, hemp is one of the better crop choices, if we can get the market right. If everybody would fulfill their contracts, it would be much more profitable than tobacco…I think Golden Piedmont Labs is getting the right set of hands in it (the hemp market)."
Nelson said his hemp crop fared "pretty good" this year despite the much higher than average amount of rain this growing season. Like Hall and Nelson, Bowen also expressed confidence in the quality of his crop this year.
"My hemp crop this year has been really good," Bowen said. "We still don't know how profitable it will be. Our profit depends on the CBD content in the flowers."
Bowen grew the Baox, Merlot, Cherry Wine and Berry Blossom varieties of hemp this year. Bowen is also a tobacco farmer, and said his tobacco and hemp operations work "hand in hand" with the same equipment used for both crops. The Virgilina farmer commented while he does not think any crop will ever replace tobacco as a cash crop in Halifax County, he is hopeful that after all his farming expenses are paid, it will be nearly as profitable as tobacco.