The last time Bobby Labonte competed at South Boston Speedway was in 1991, the year he won the NASCAR Busch Grand National Series championship. Now, 20 years later, he will return to competition at South Boston Speedway on Saturday, this time competing on the SMART (Southern Modified Auto Racing Teams) Tour.
The 2000 NASCAR Cup Series champion and 2020 NASCAR Hall Of Fame inductee will join his fellow SMART Modified Tour competitors for a 99-lap race, one of the headline events of Saturday's 2 p.m. running of the Pocono Organics' CBD Day At The Races at South Boston Speedway.
A 100-lap race for the NASCAR Advance Auto Parts Weekly Series Late Model Stock Car Division drivers and 15-lap races for South Boston Speedway's Budweiser Pure Stock Division and Budweiser Hornets Division competitors also are featured on Saturday's four-race card.
"I can't wait to get there," Labonte remarked when asked if he was looking forward to returning to "America's Hometown Track."
"South Boston is one (track) I look forward to going to because I have been there about a half dozen times. It's a great racetrack. I look forward to going back just because it has been awhile since I've been there, and it was always a nice place. I know there is a lot to be proud of what South Boston Speedway has done for the community."
Labonte, who races with Team 25 owned by Mike "Andretti" Smith and pilots the No. 25 Cook-Out sponsored entry, notes that the competition on the SMART Modified Tour is very tough.
"These are the best Modified racers in the south," Labonte said.
"It's a tough deal. I think it's going to be a great field of cars. It's going to be hard to win and hard to finish in the top three, but we're going to give it our best shot."
One of the keys to victory in Saturday's 99-lap SMART Modified Tour race at South Boston Speedway will be tire management. Drivers will have to make decisions as to how hard they can push their cars during the race and have enough left in their tires to be competitive at the end of the race.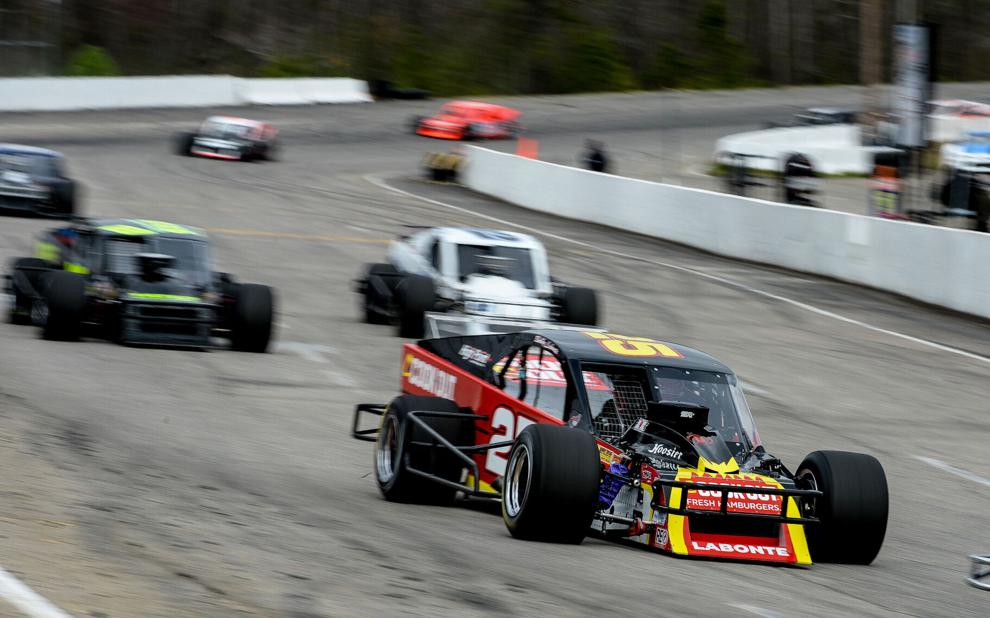 "You've got to manage your tires because you don't get but one tire for the race," Labonte explained.
"You can come in and put one tire on it, but you can't put four tires on it. If you watched the Bristol dirt race, they wore the treads out. This is similar. You've got a lot of power and you've got a really soft tire that's fast, and it's going to wear out if you abuse it. You have to manage that. You can run as hard as you want, but sometimes that's not always going to be the best way."
Labonte has won in all three of NASCAR's top circuits and says winning at South Boston Speedway on Saturday, or winning any of the SMART Modified Tour races, would be special.
"It would mean a lot," said Labonte, who enters Saturday's race sitting fourth in the series point standings.
"I'm excited that we have a chance at it, and I'm excited about the way our car is running. If we can win one of these, whether it's this weekend or not, it will be special for me."
Competing in the SMART Modified Tour is fun, according to Labonte.
"I really enjoy it," he remarked.
"I raced at Bowman-Gray Stadium a couple of years ago with Burt Myers. Last year running the race at Florence (South Carolina) I kind of got the bug. I enjoyed it. They (the Modifieds) are a beast to drive. You've got a lot of tire, and you've got a lot of horsepower. I just like the way they drive. It's been good."