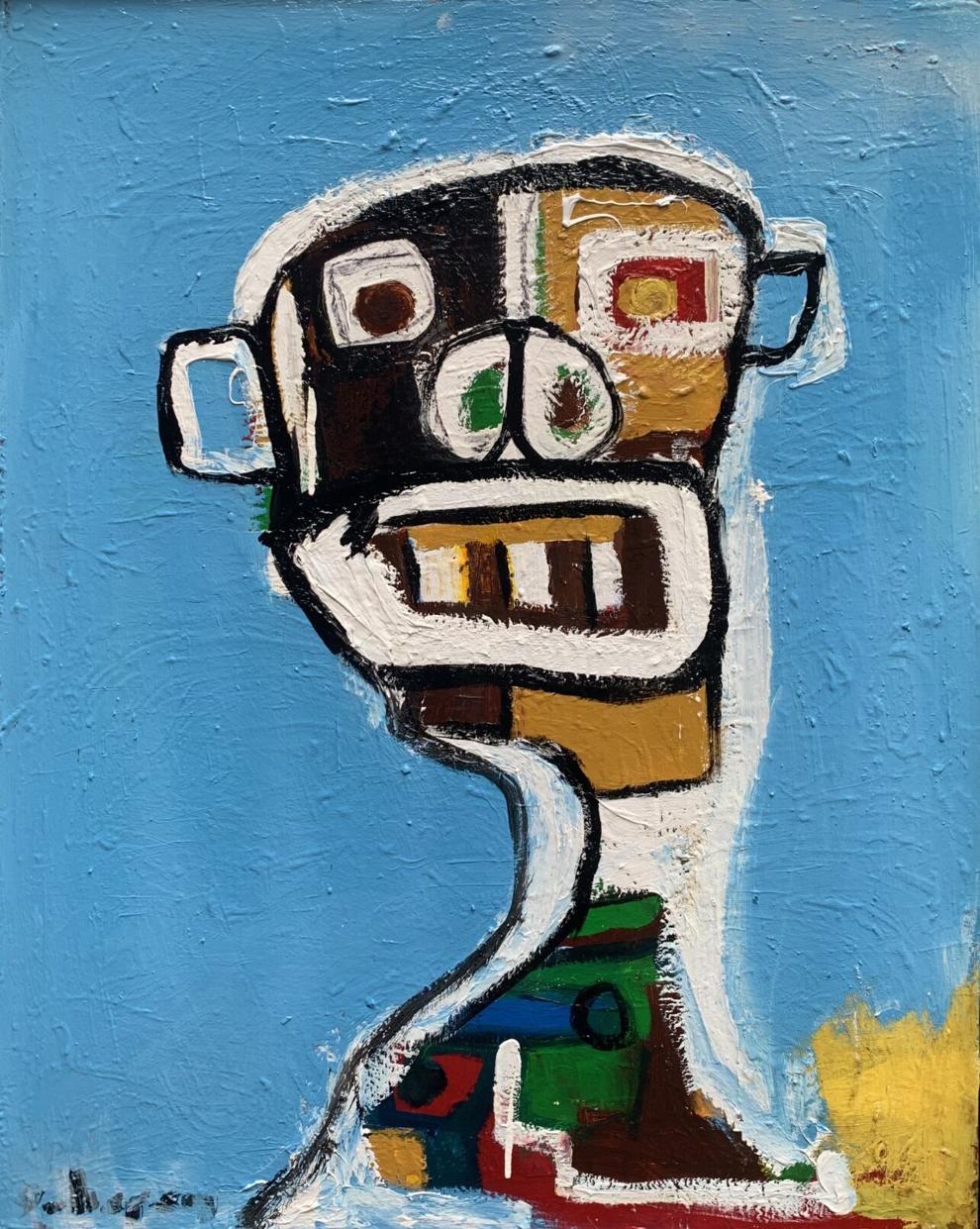 Everyone knew Steven Schopen could cook. But few knew the Molasses Grill chef was painting art works as a stress reliever after a long day in the kitchen.
They'll get to see his works when The Prizery reopens its art gallery on Sunday for a reception from 4 to 6 p.m., sponsored by Molasses Grill and Hudson Heritage Farms. His art will remain on display through December from 11 a.m. to 3 p.m. Tuesdays, Thursdays and Saturdays.
"I pretty much paint to forget the day," says Schopen. "I like to paint late at night and thankfully I don't really have to live or experience the things that I create. It's more to get it out of my head so I can sleep. I also listen to a lot of popular music, which influences what I paint." At the reception, some of the electric pop, indie pop and reggae music he listens to while painting will be played in the background.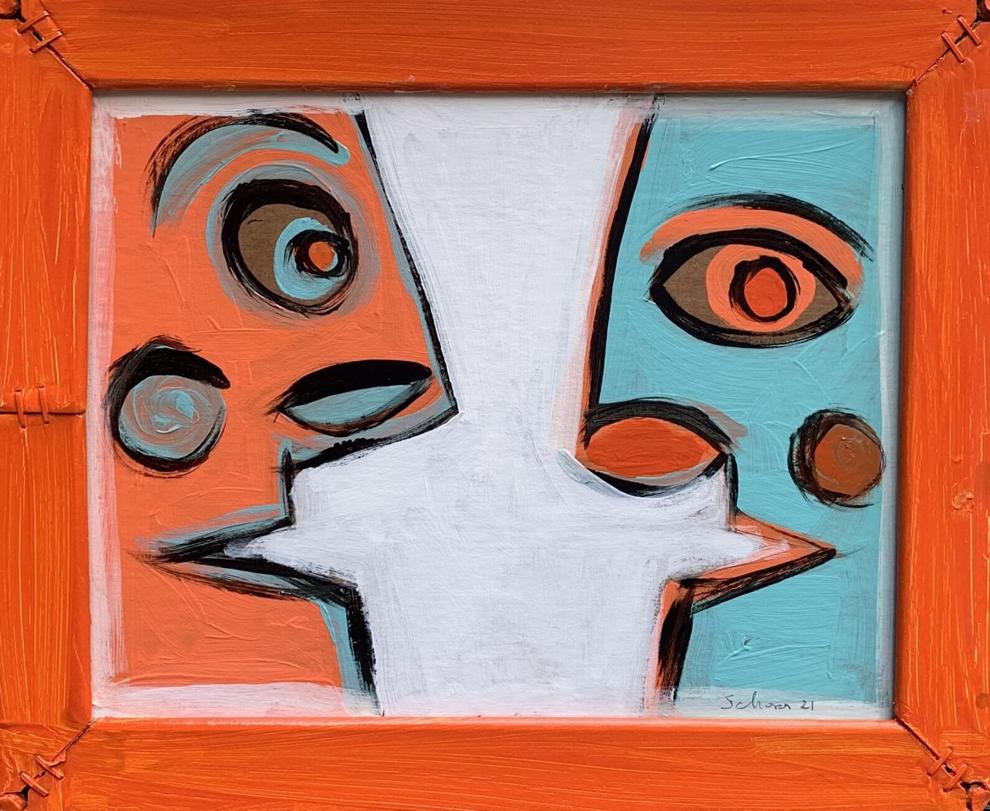 Schopen could not have imagined displaying art in Halifax County when he was a young man in Kent, England. Unhappy with academic subjects, he served as a cooking apprentice at age 15 and went to culinary school. Later he held cooking jobs in Sweden and Germany before he received a letter offering an interview in Frankfurt, Germany for a job with Hyatt hotels in the United States. "I was hitch-hiking in Sweden, in the Arctic Circle," he said. "I got a ride to the port and hopped on a ferry and got to Germany. My brother loaned me a suit."
He took a job at the Hyatt Capitol Hill and another as executive chef at another on Pennsylvania Avenue. Washington is where he met Karen, whom he married. When her father was ailing, they moved to Michigan, where he continued to advance his professional career.
A friend from his days in D.C. introduced him to the exciting opportunity at Berry Hill Plantation, where Axa, a French insurance company, was opening a conference center. They moved to Halifax County, where he was executive chef and stayed at Berry Hill until cross-Atlantic travel waned after 9/11 and Axa pulled out.
Schopen decided to open his own restaurant in Halifax, where it has been operating for 16 years with as many as 28 full and part-time employees and his family. During the pandemic, he found it an advantage to be located in a small town. "In big cities, with high rental costs, a closed restaurant can be wiped out in a month."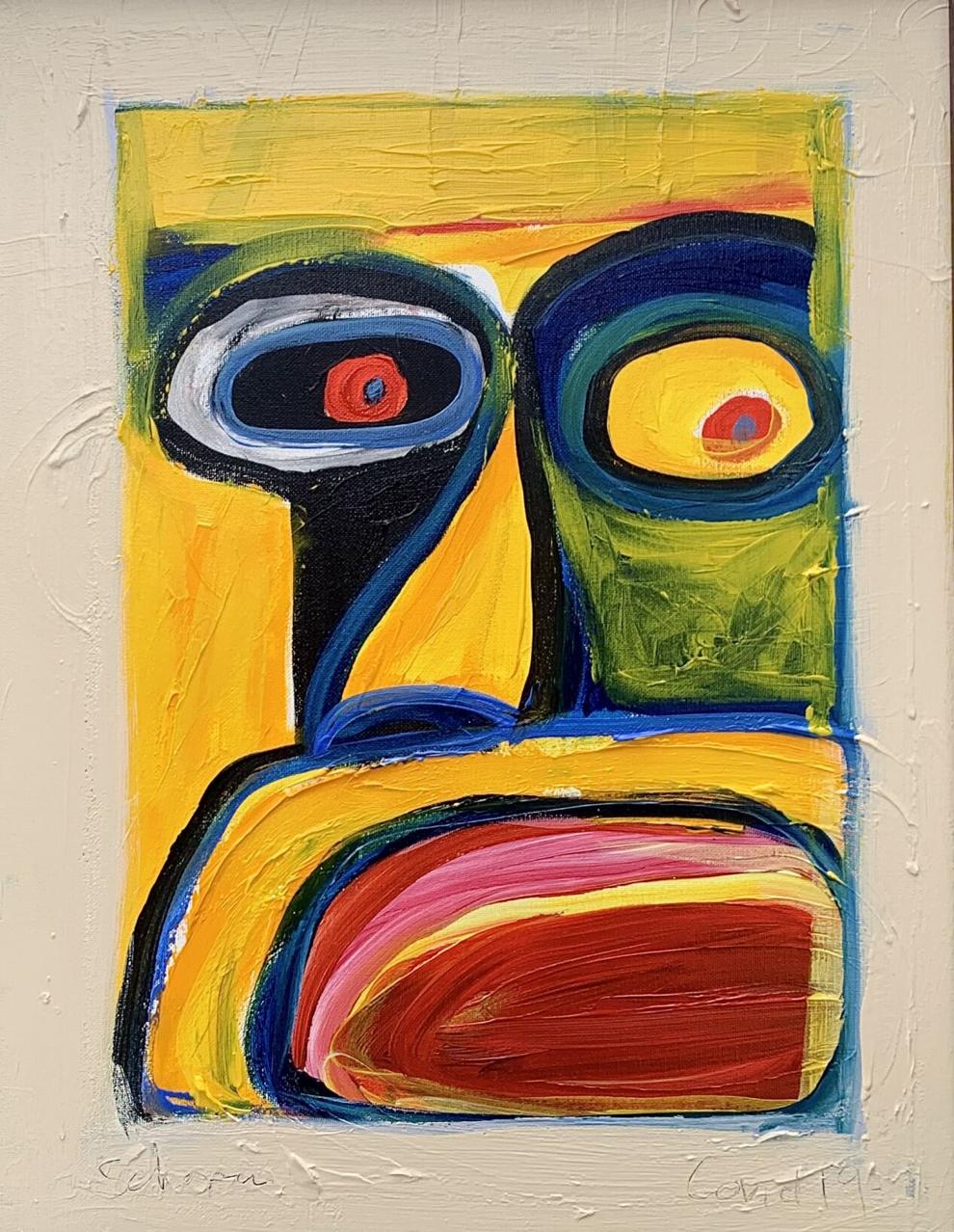 At first, Molasses Grill was closed but then it offered take-out orders, then reopened the dining room Thursday through Sunday. Tables were farther apart and guests were asked to wear masks when they were not eating. Besides, Schopen and his wife, Karen, the restaurant is currently operated by daughters Lauren and Brittney. His other children, Mitchell and Fay, are also welcomed assets when they are in town.