Gov. Bob McDonnell's proposed budget amendments could spell funding reductions for the Halifax County Sheriff 's Office and Halifax County Public Schools. "If the governor's budget is passed as read, we could lose two deputies," said Sheriff Stanley Noblin Thursday. "And take home pay for our already underpaid deputies would be decreased by 5%," the sheriff added. Under the governor's proposal, all state employees would contribute 5% of their salaries to the Virginia Retirement System (VRS), the state pension organization. McDonnell is promising a 3% pay raise for state employees and is asking localities to raise the pay of their employees by 3%, thus creating only a 2% net decrease in employees' take home pay.

 

Holiday spending has risen about 6% over 2010 nationwide, with clothing and jewelry purchases leading the way, according to published reports. Several area merchants for the most part agreed with that conclusion when contacted this week. Excluding autos, retail sales increased 5.5% to $584 billion from Nov. 5 through Dec. 24 year-on-year, its best performance in five years, MasterCard Advisors' Spending Pulse said earlier this week. Several area merchants said recent holiday sales were up overall, and most added consumers appeared "cautiously optimistic" as they shopped.

 

The Comets varsity girls' basketball team is making a habit of winning the Halifax County High School Holiday Classic Basketball Tournament, taking its third straight title Wednesday night with a 67-43 win over Person High School. Both teams had double-digit wins to reach the championship game, with Halifax beating Gretna 60-24 and Person defeating Park View 45-22 in the semifinal round Tuesday. Three Comets finished in double figures in the championship game, Jamilia Smith leading the way with 23 points, followed by Melyse Brown with 15 and Destiny Betts with 14 points.

 
20 YEARS AGO | 2000
Dominion Virginia Power customers can expect a rate increase beginning Jan. 1. The monthly bill of a typical residential customer using 1,000 kilowatt-hours of electricity will increase by $2.74 monthly, from $80.68 to $80.42, according to a company spokesman. The increase reflects a 3.4% increase. Although the increase is effective Jan. 1 on an interim basis, the State Corporation Commission is not expected to rule on the proposed increase until spring, following a March hearing. "Just as consumers have seen a sharp increase recently in the price of natural gas or fuel oil, so has Dominion Power," said Edgar M. Roach, chief executive officer. "Our company expects to pay increasingly higher prices for fuels to use at our electric generating facilities."

 

South Boston's new police headquarters on Hamilton Boulevard beside the YMCA were being moved into this week following renovations and modifications to what once was a urology clinic. Police officers and town employees continued yesterday to move equipment, furnishings, lockers and files from the old headquarters at 459 Ferry Street to the new 10,000 square foot facility that will serve the force of 41 men and women. Town council agreed to purchase the property for $313,000 in October and estimated that another $50,000 would be spent for renovations before it could be opened in the spring of 2001.

 

When the checkered flag fell on the first feature race at Virginia International Raceway in August 1957, a dashing young Texan in bib overalls named Carroll Shelby had driven a 450S Maserati to victory. On June 8-10, 2001, Shelby will make his first return visit to the track in nearly 44 years after his inaugural win. The event is the second annual Homecoming featuring the Gold Cup Historic Races for cars dated prior to 1974, and Concours d' Elegance (for vintage race cars). In face, however, VIR isn't old at all. This is VIR's second year of operation as a brand new facility located on the exact site of the old track, and with all-new buildings and pavement that faithfully follow the traces and intent of the original.

 

 
A winter storm which virtually paralyzed portions of North Carolina to the south did little damage here, though highway department crews worked throughout the night Saturday keeping primary roadways open. State police listed only three accidents as a result of the icy road conditions – a departure from the earlier storm which saw upwards to 40 accidents as a result of the an unexpected ice storm.

 

All Halifax County and South Boston public schools have been re-accredited by the Southern Association of Colleges and Schools through the Association's Commission on Elementary and Secondary Schools. Receiving accreditation were Clays Mill, Clover, Cluster Springs, Halifax, Meadville, Scottsburg, Sinai, South of Dan, Sydnor Jennings, Turbeville, Virgilina, Volens and Wilson Memorial Elementary in Halifax County and C. H. Friend and Washington Coleman Elementary Schools in South Boston, along with Halifax County Junior High School and Halifax County Senior High School. The accreditation of schools and systems is based on an evaluation of each school to determine if it meets not only the needs of the students and community, but also the standards of quality of the commission.

 

The Comets won't be playing for their fourth Virginia-Carolina Christmas Classic championship when that snow-interrupted tournament is completed at Roxboro, North Carolina, tonight. Instead, they will be playing Bluestone for third place in their ninth annual event. Both Halifax County and Bluestone lost their openers on Friday, the Comets bowing to Northern Durham, 78-69, in a game that wouldn't win prizes for finesse or prettiness, and the Barons dropping a 64-49 decision to Person Senior.

 
Previously featured photos
New baby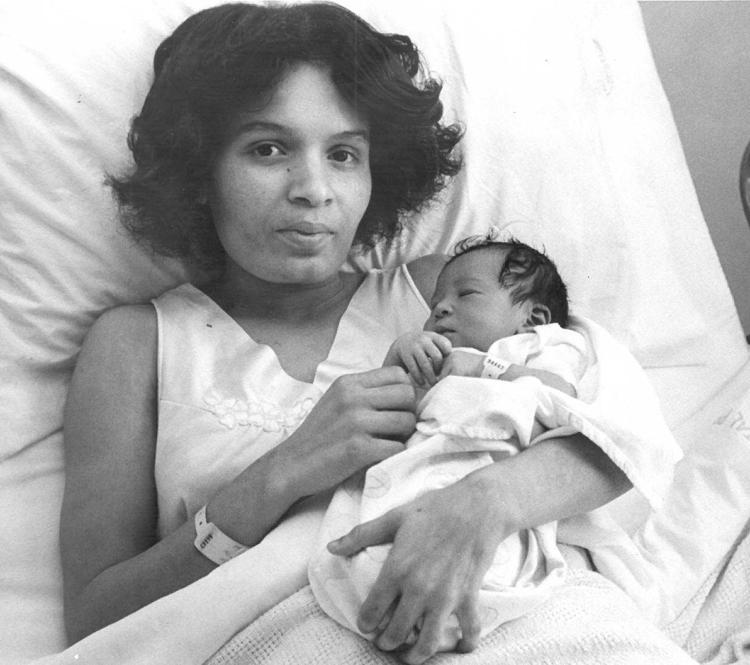 Christmas performace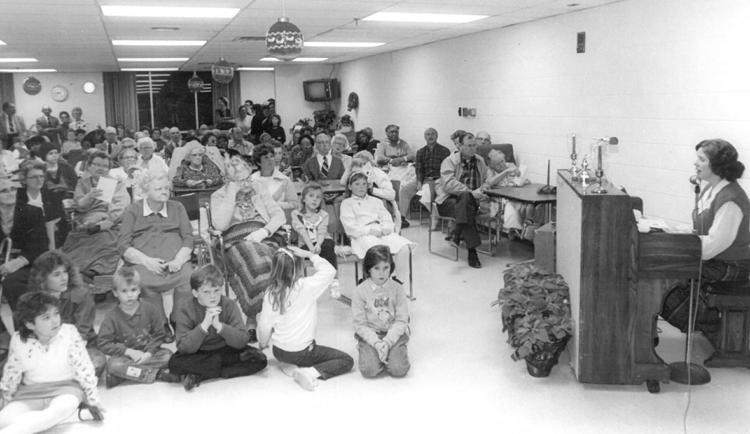 Donation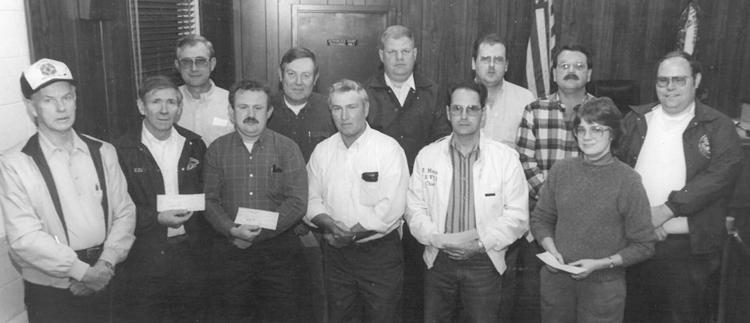 Rescue Squad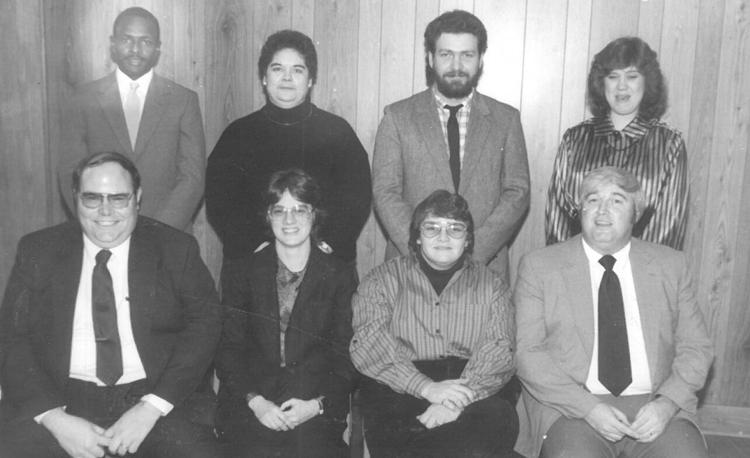 Starlette Strutters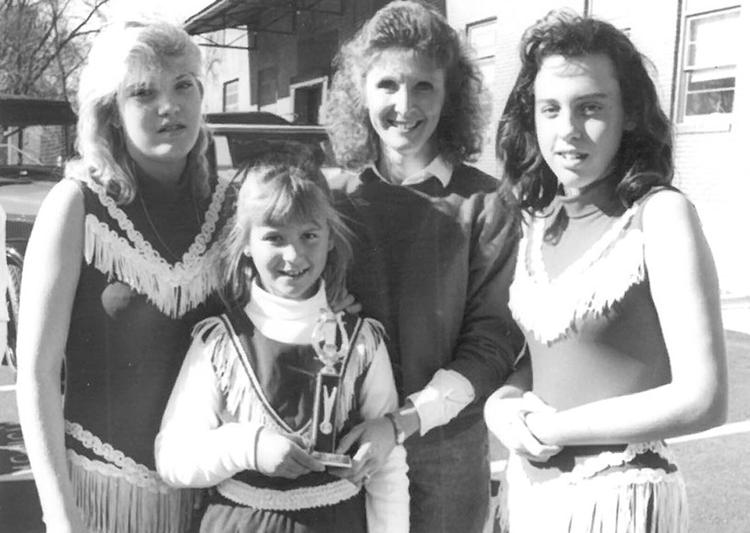 Football awards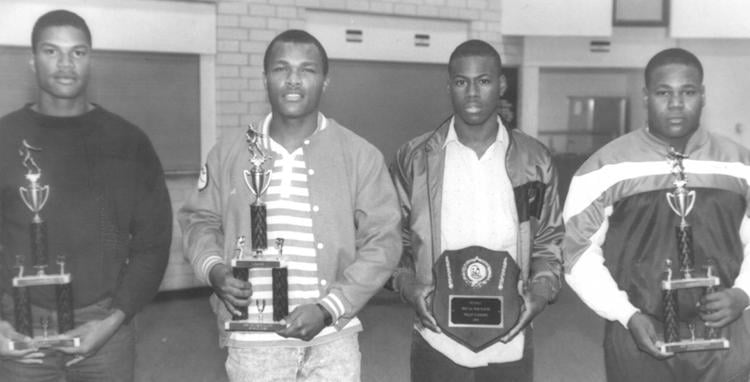 Grant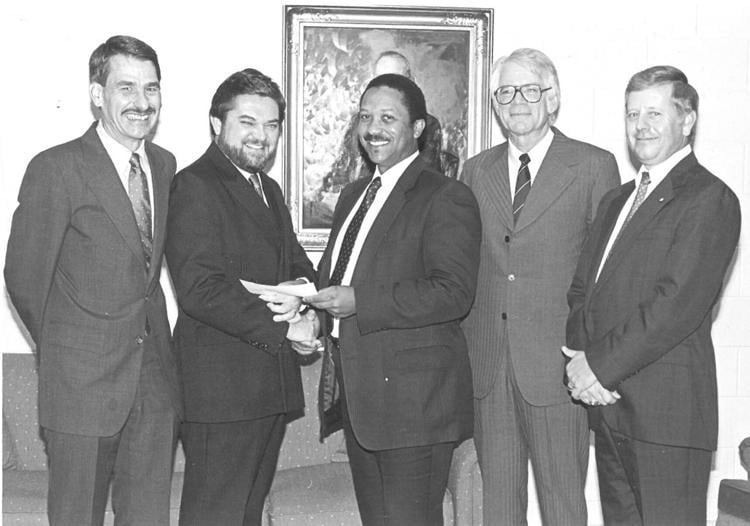 Constitution Week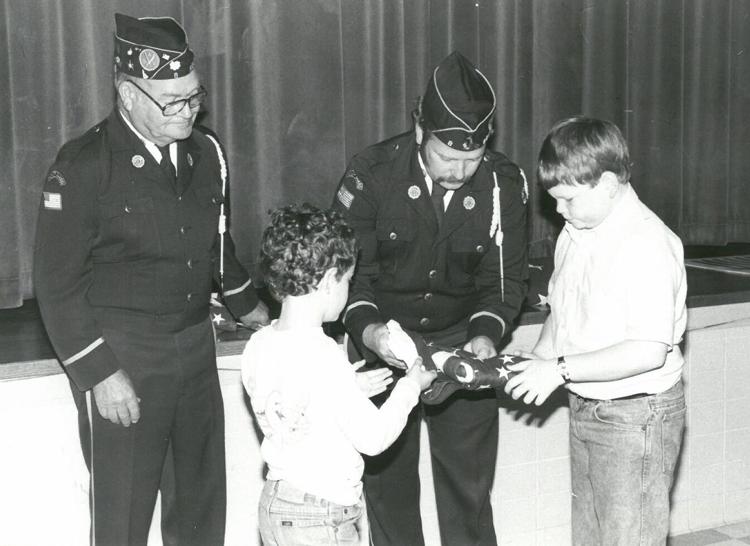 Fitness Olympics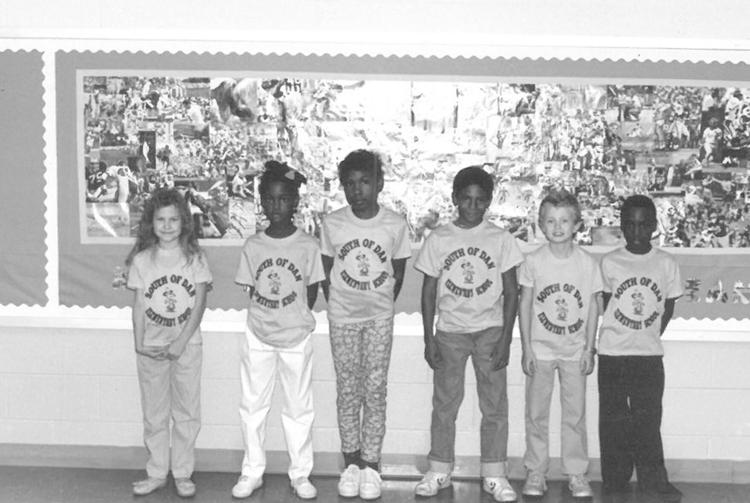 SVCC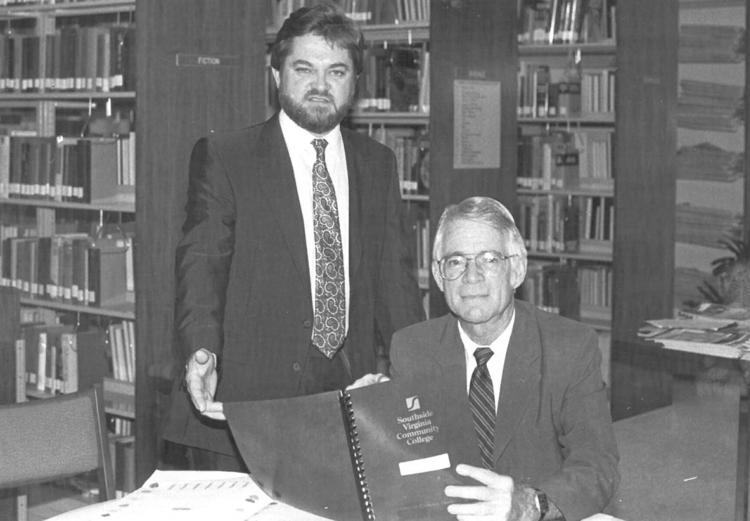 Dan River Baptist Association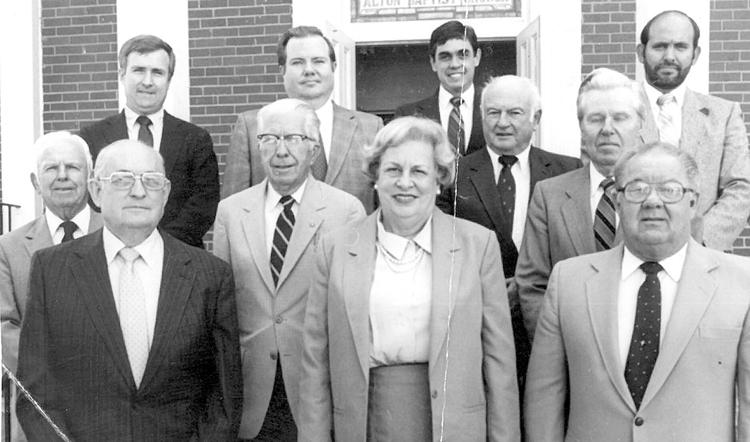 Out for a walk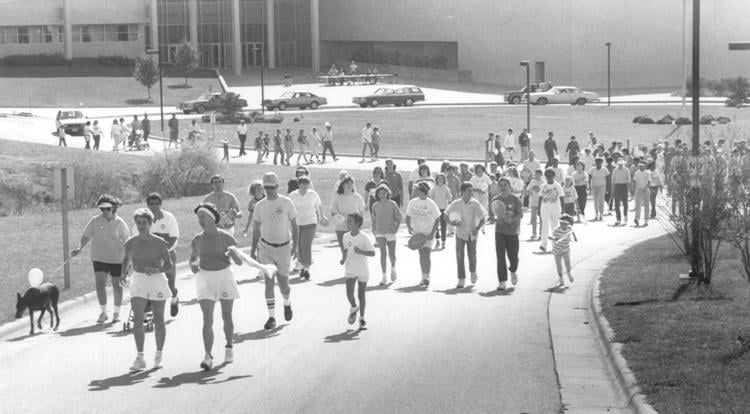 Chamber ride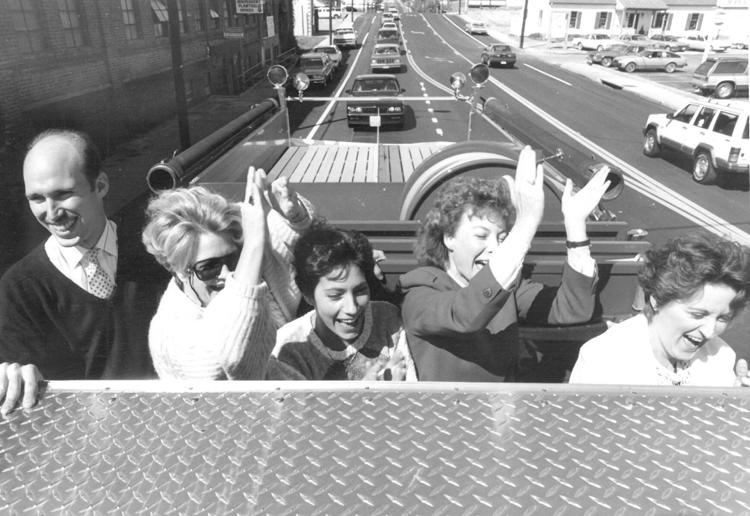 Chamber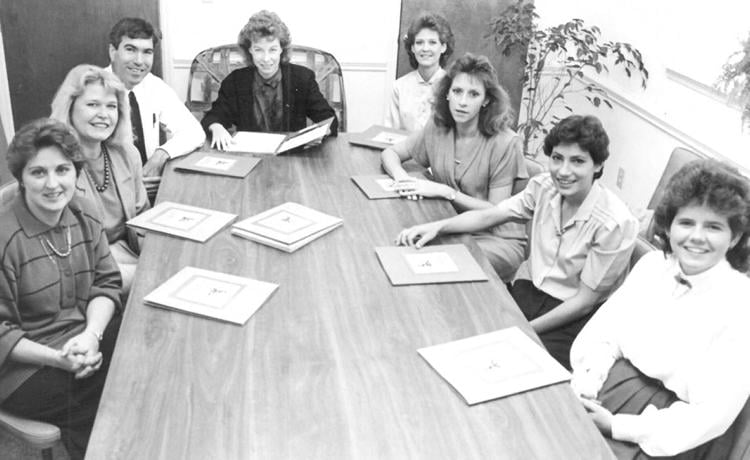 Fundraising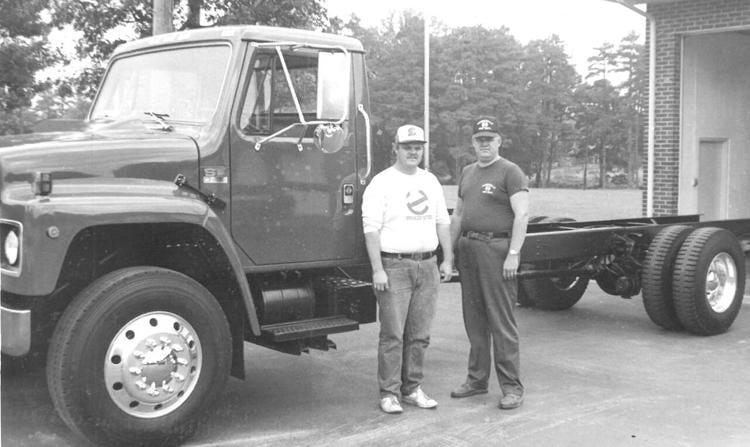 Caravan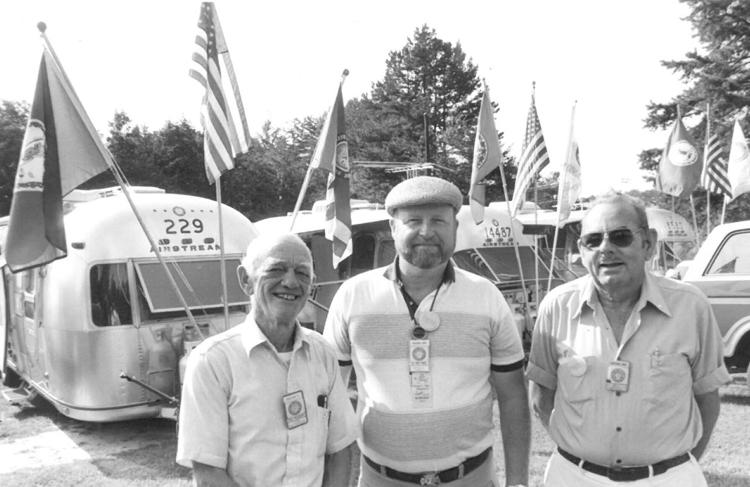 Berryman Green Chapter of the D.A.R.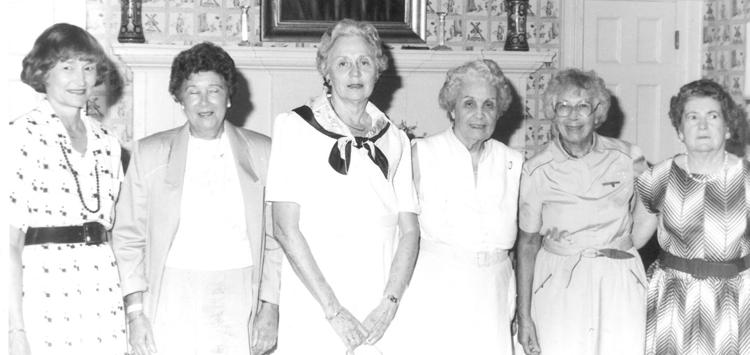 Twin Oaks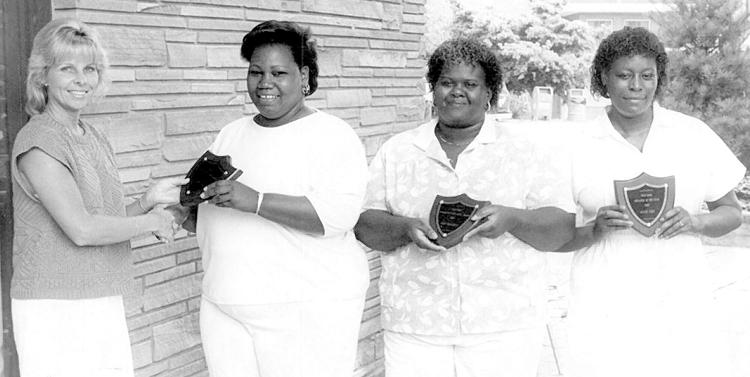 Back to school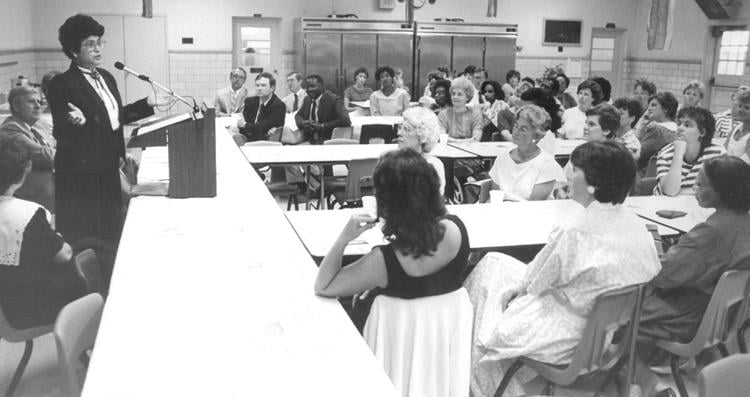 Softball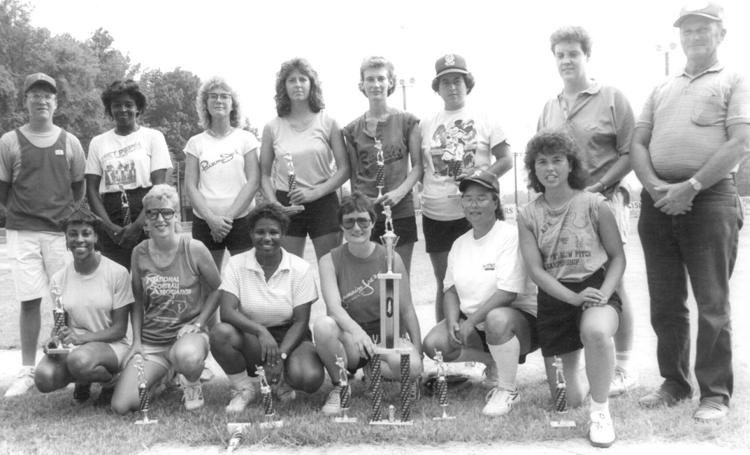 Candidate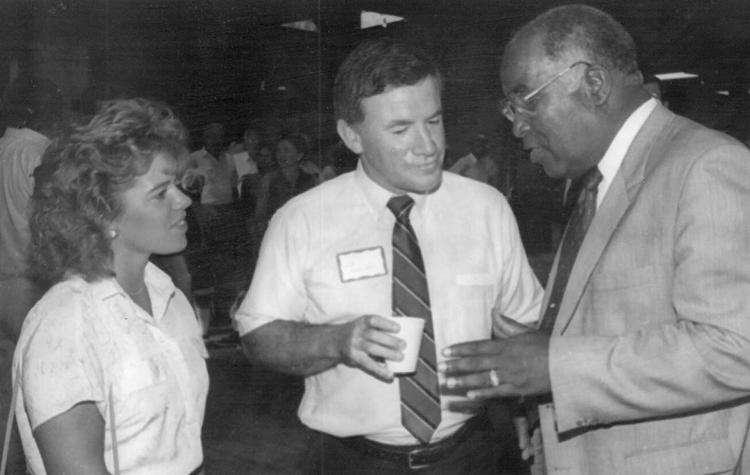 South Boston-Halifax County YMCA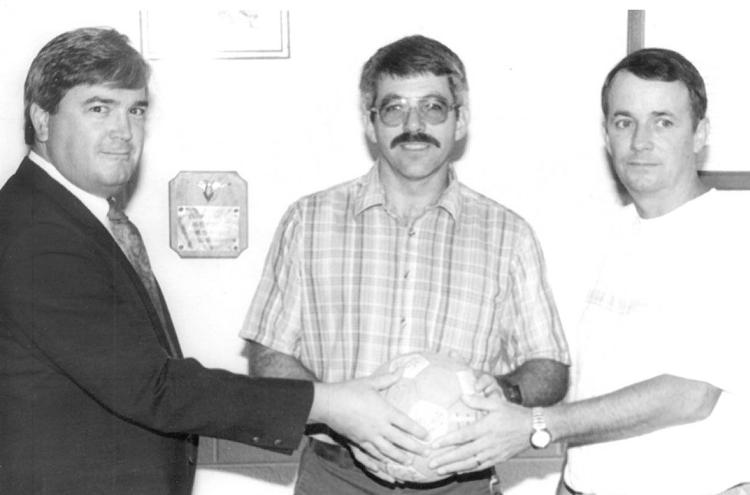 Camps

Lacing up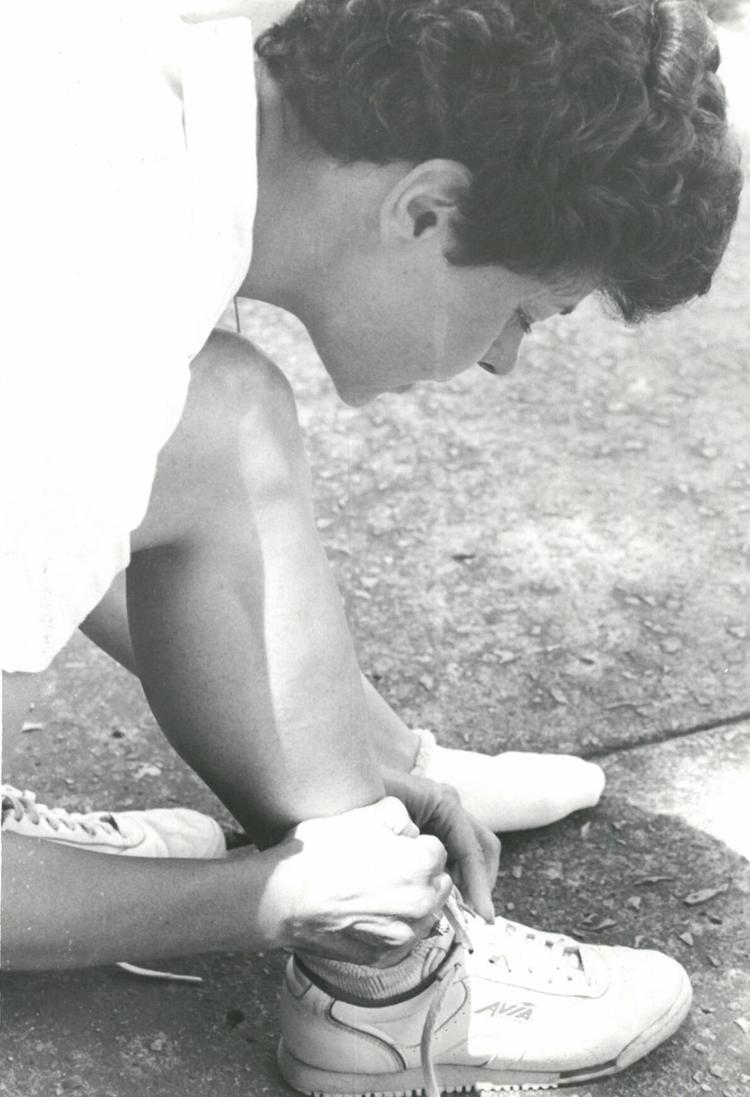 Hospital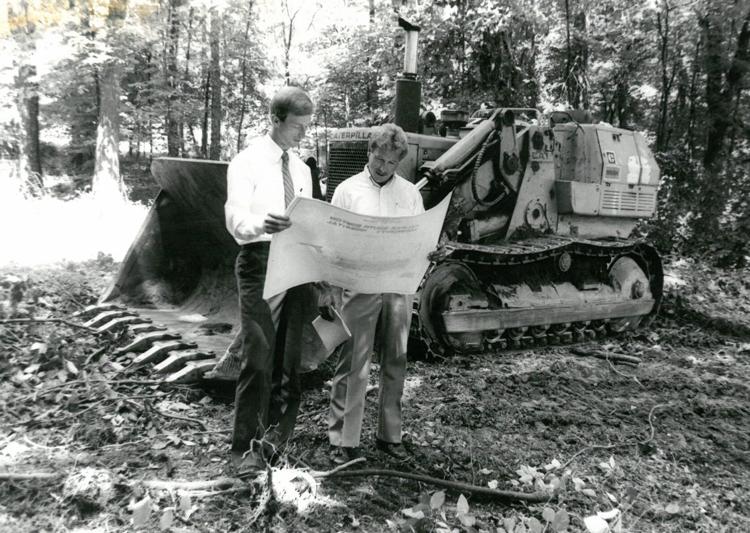 Market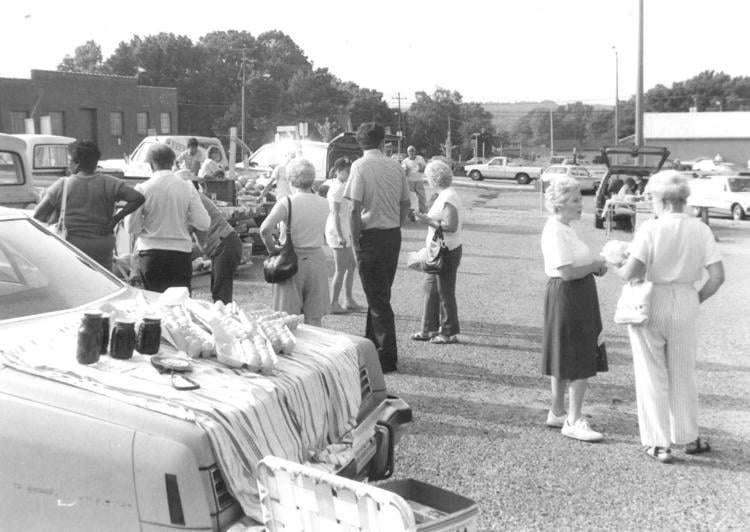 United Way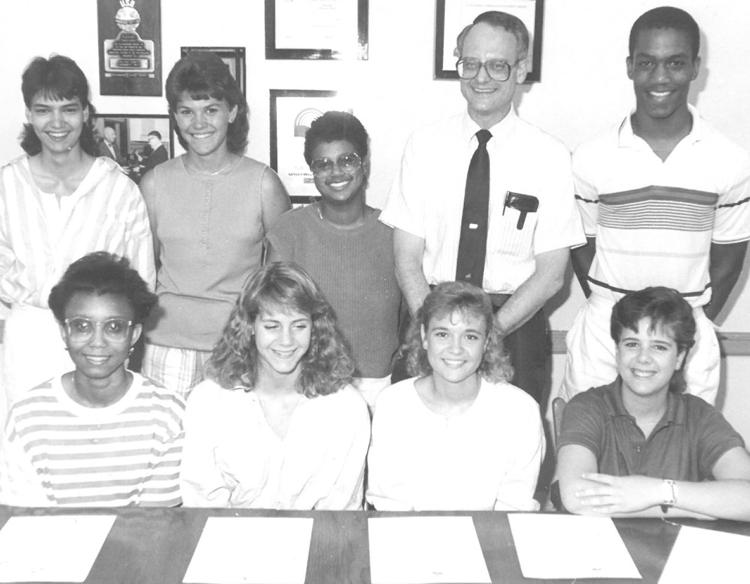 Art classes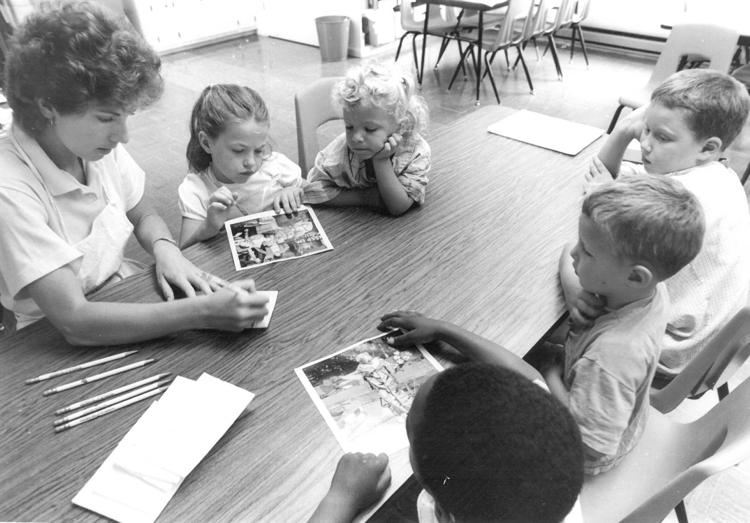 Emergency Medical Technicians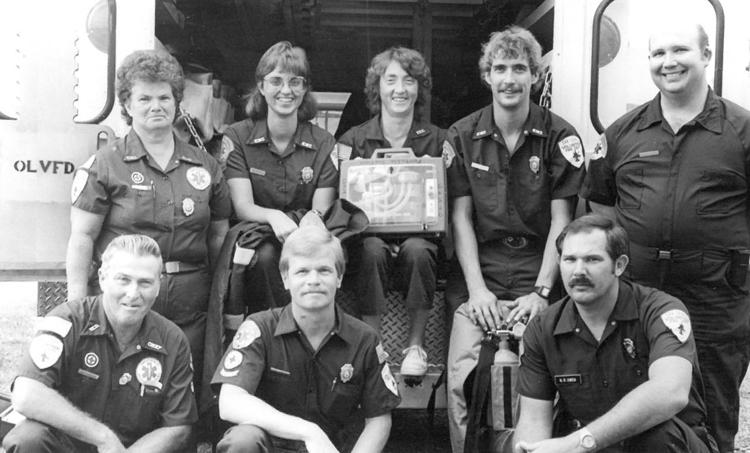 Clean-up crew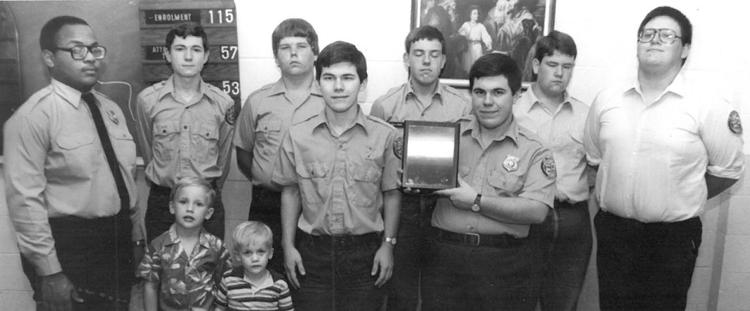 Awards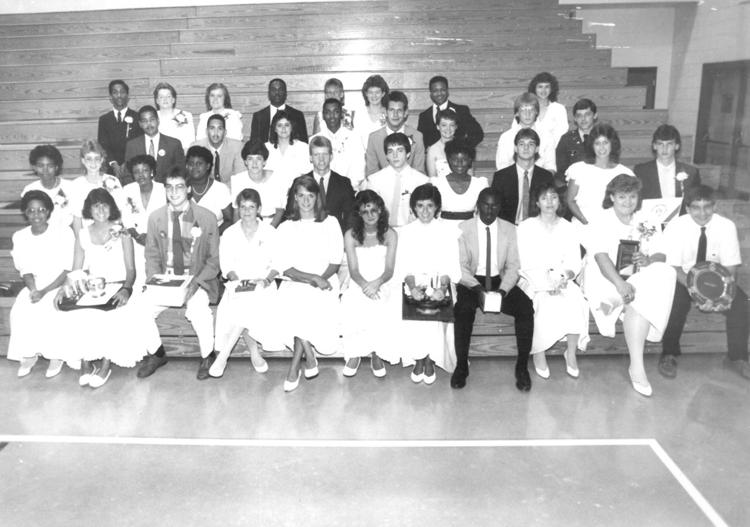 Swimming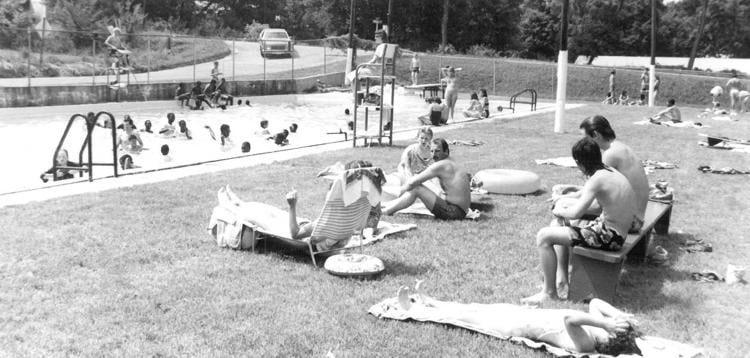 Blast Ruritans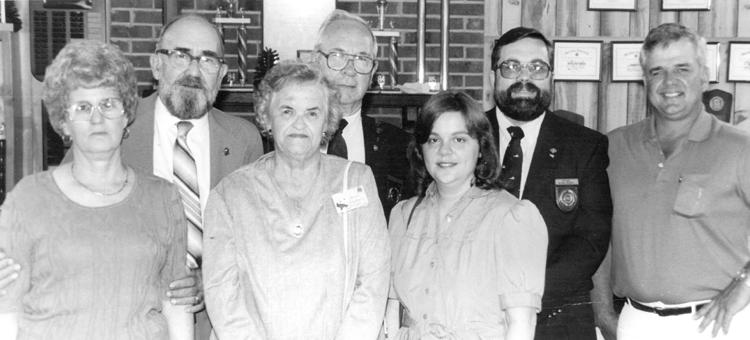 Winners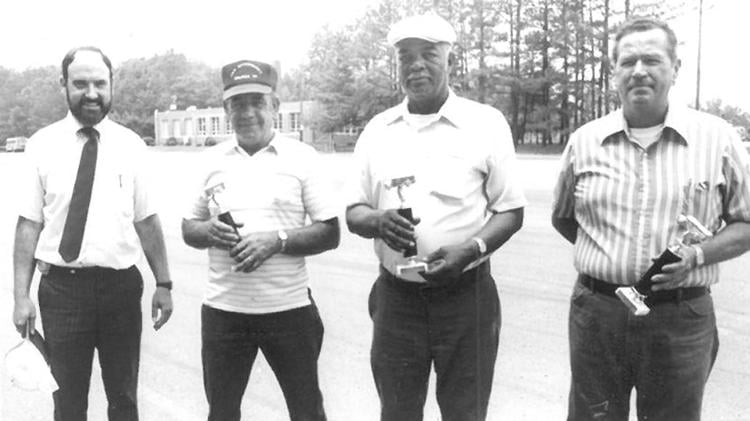 Women's Club

Baseball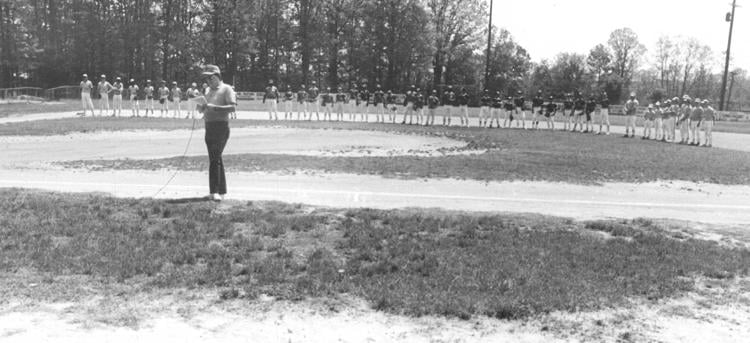 Grand Champion
Blast derby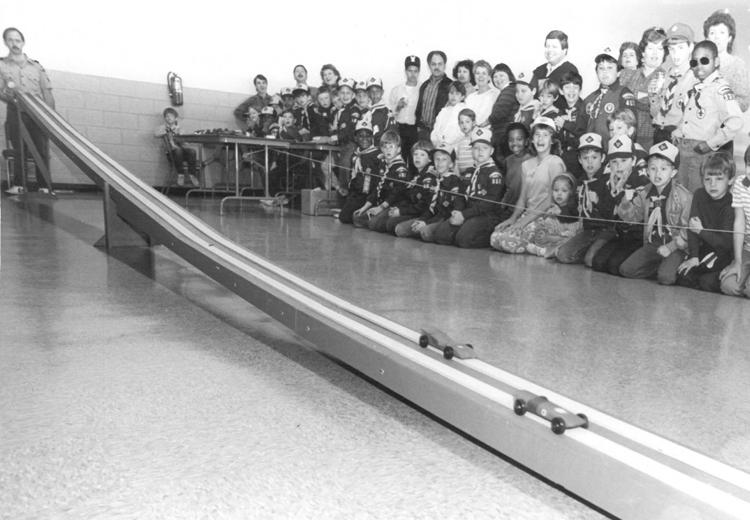 Easter
Public speaking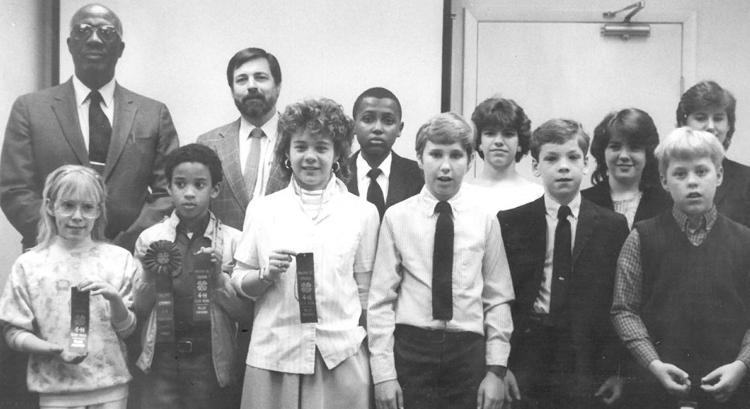 Virginia Cantaloupe Festival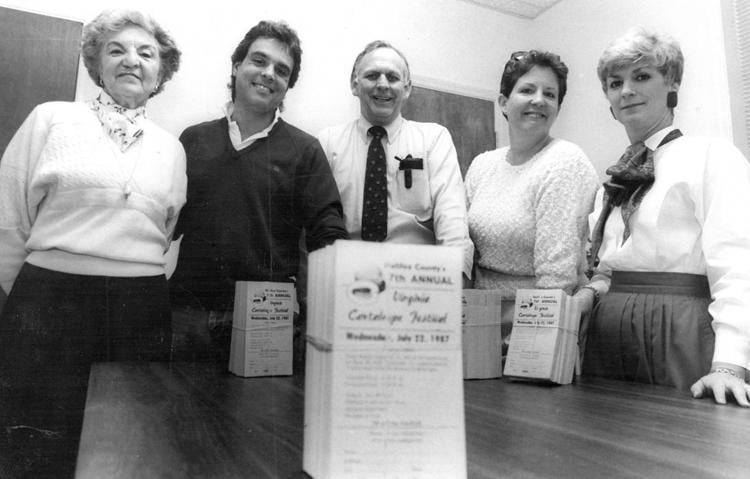 Award winners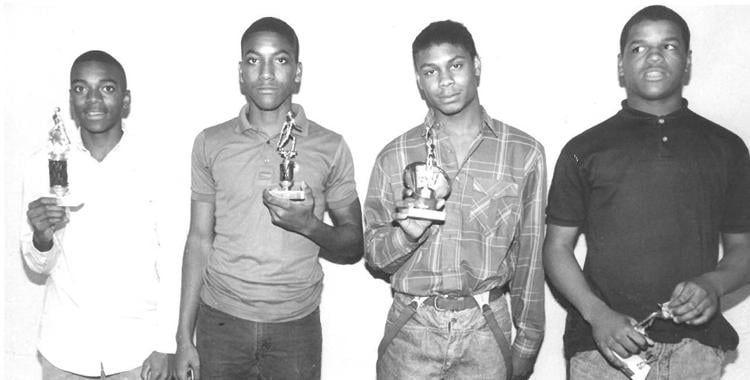 Ingram Post Office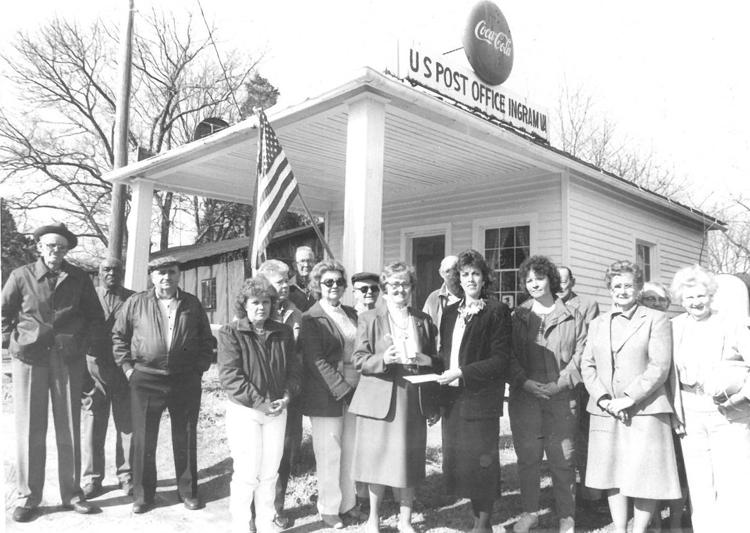 Blast quilt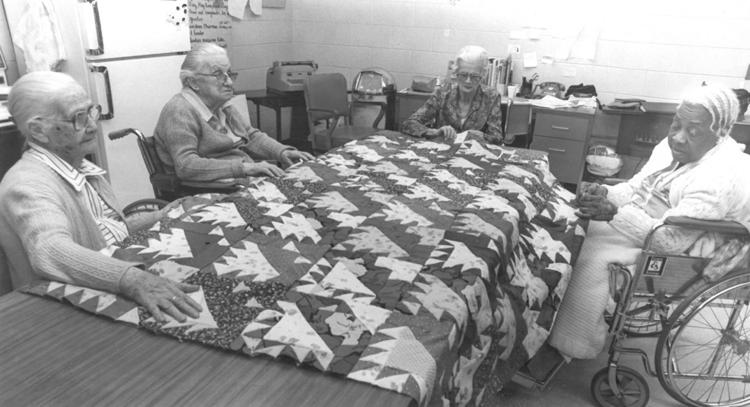 Librarians Association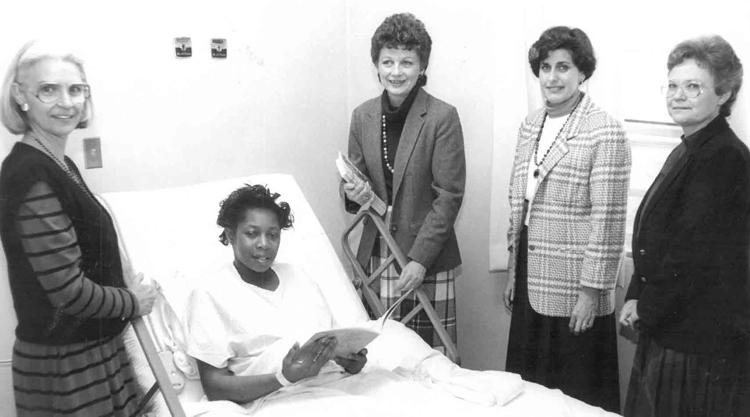 Cantaloupe Festival Planning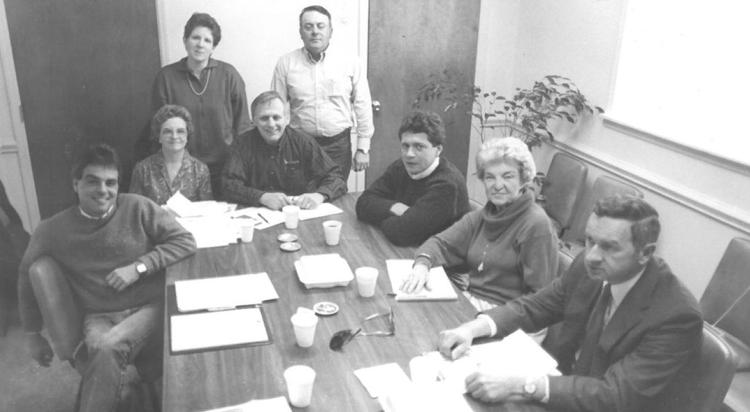 Steam whistle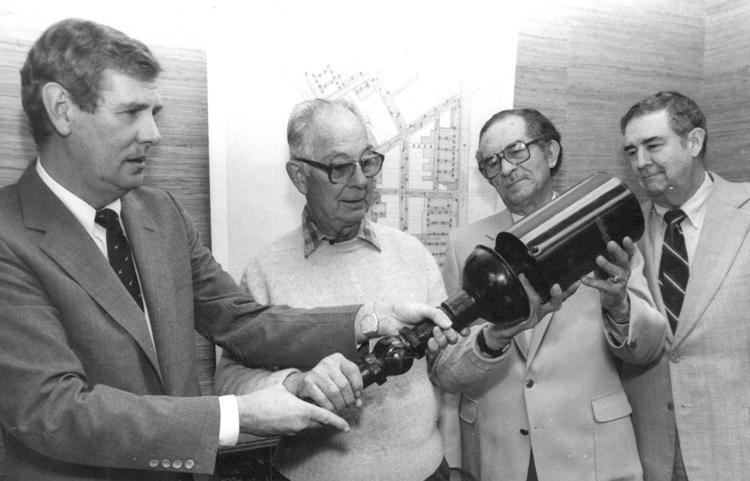 Volleyball

Guest speaker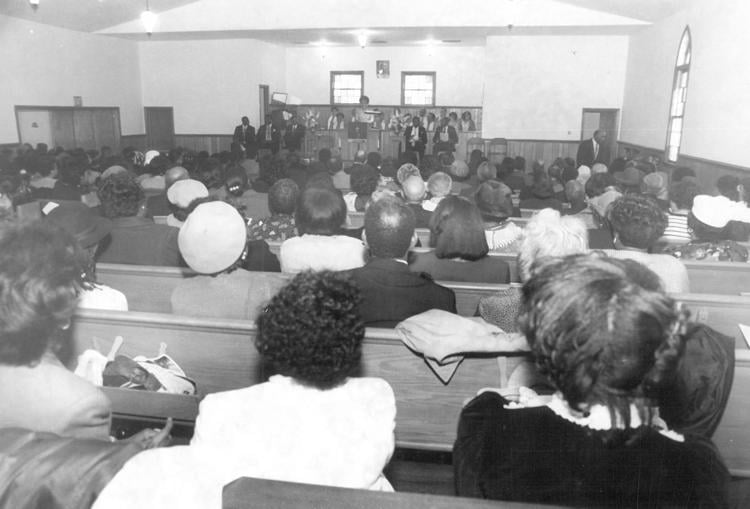 Presto Products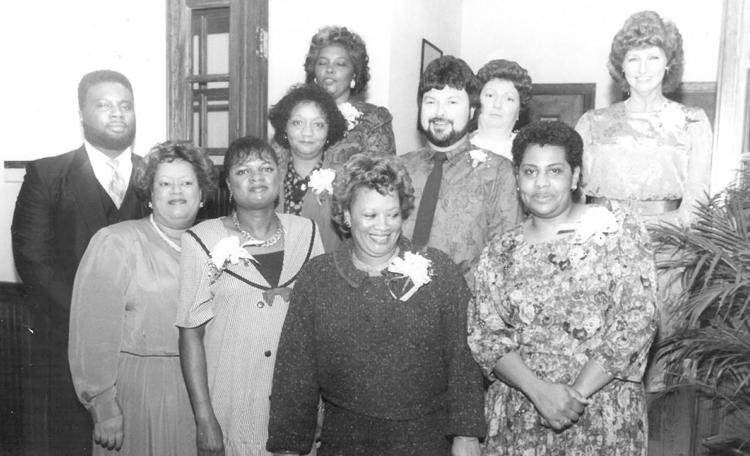 Award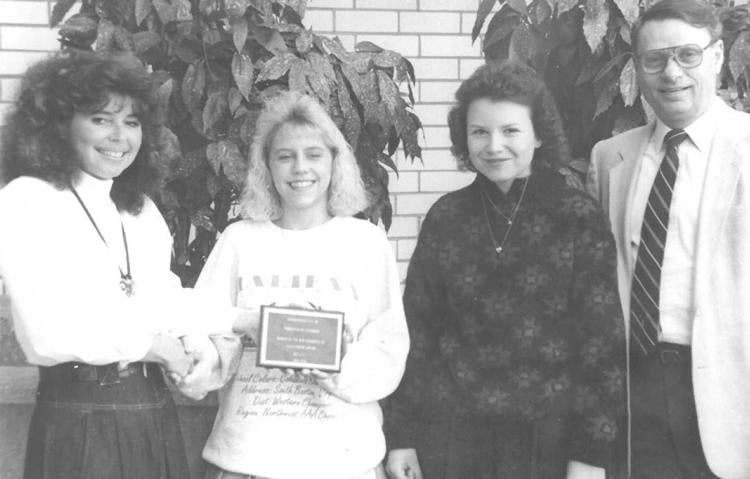 Band students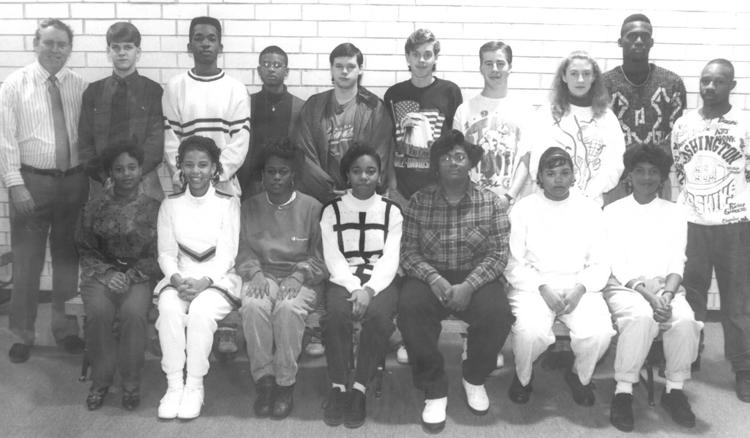 Donation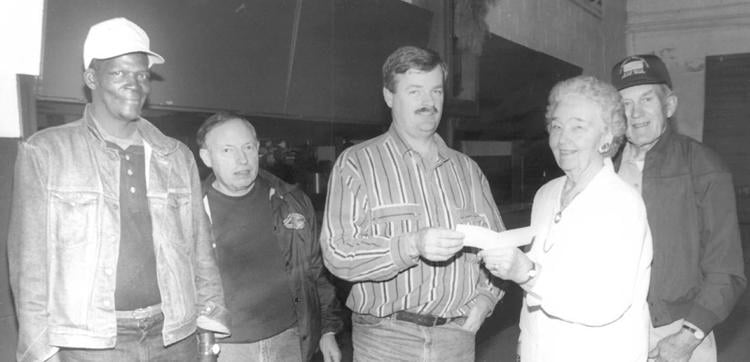 Veterans Day
Blast Honor Roll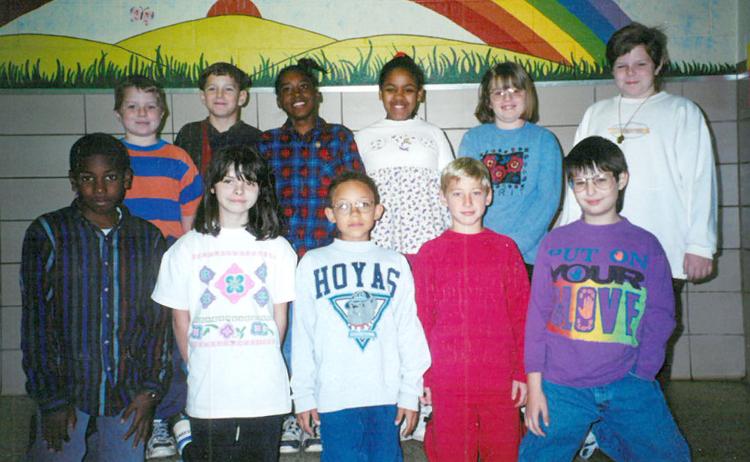 Blast Honor Roll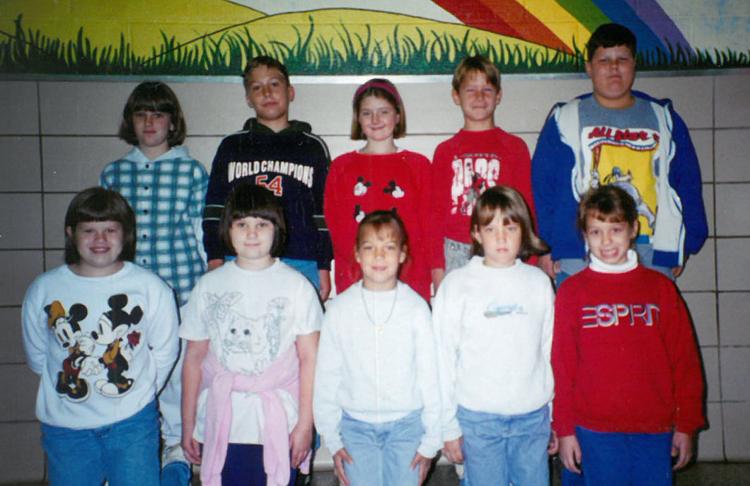 Stamp club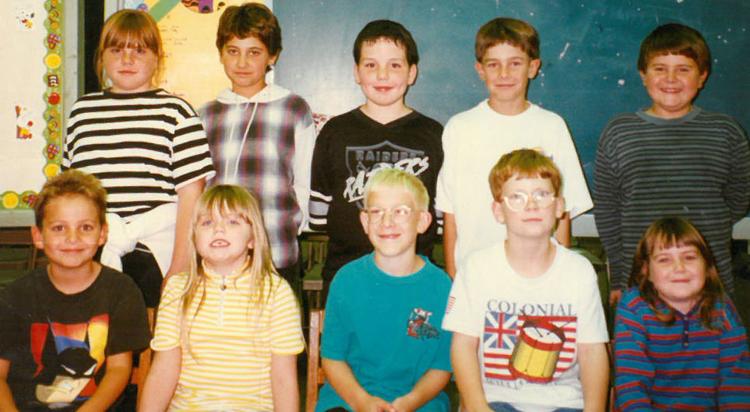 Halifax County High School Library Media Center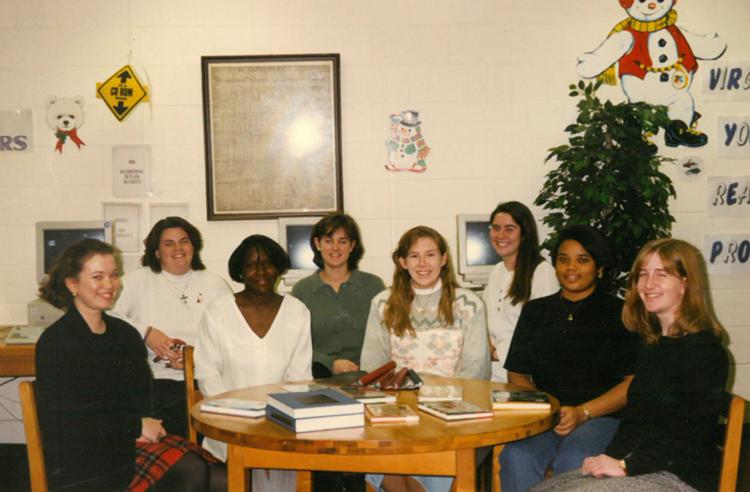 Headstart King and Queen
Jump rope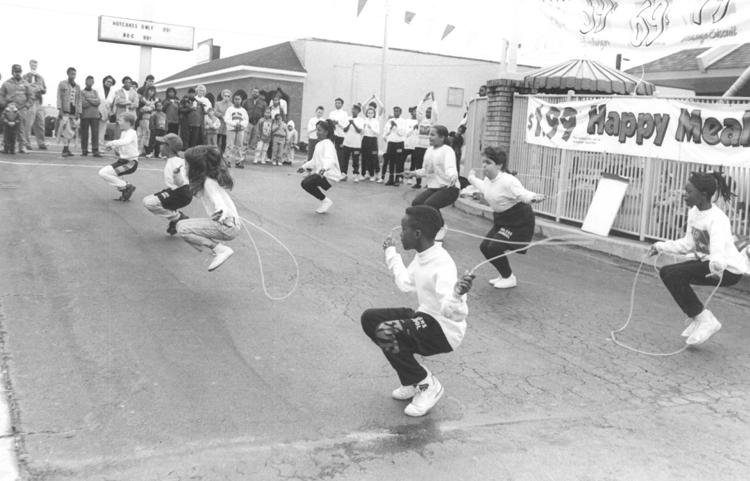 All A's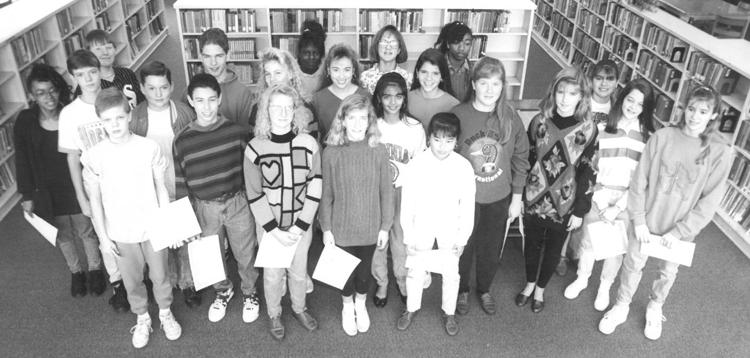 Vote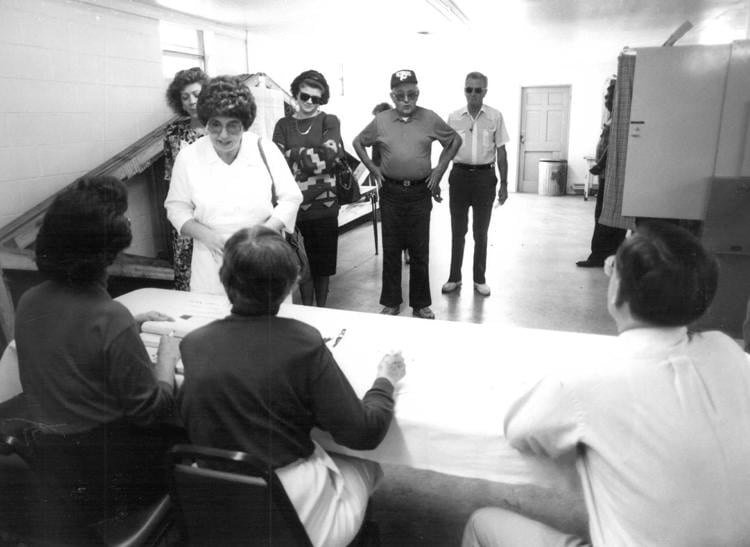 Adult Children of Alcoholics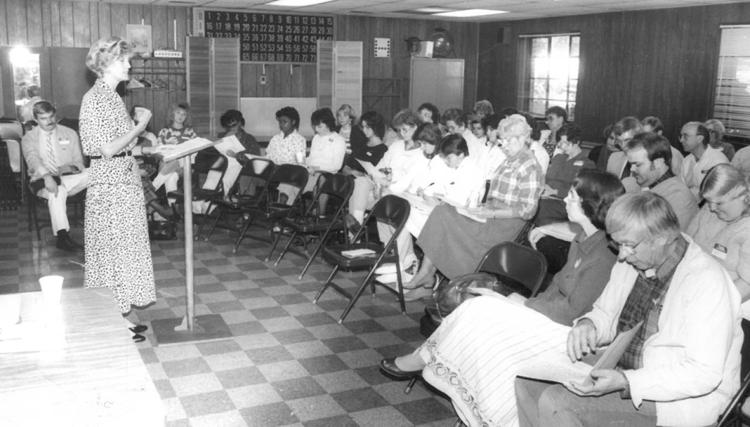 McDonald's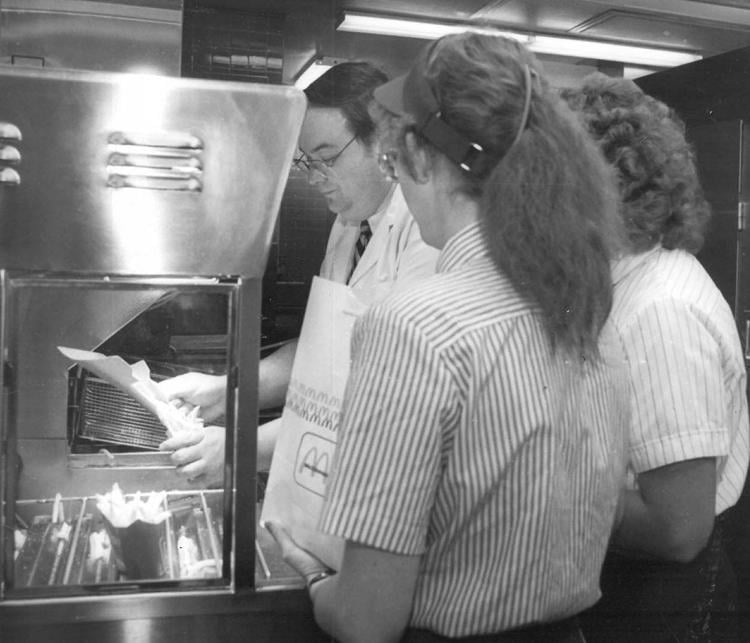 Group meets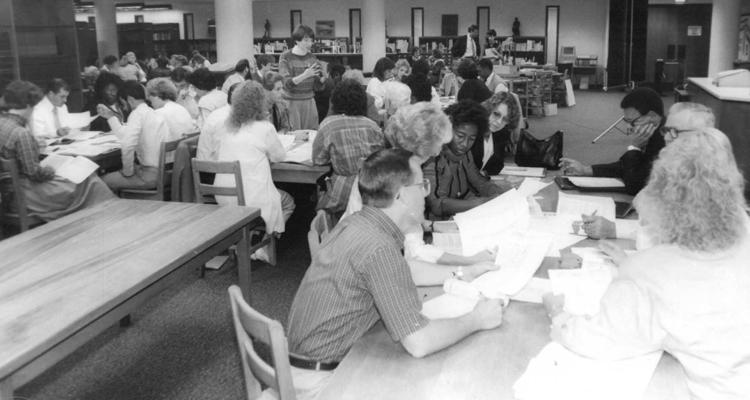 Volunteers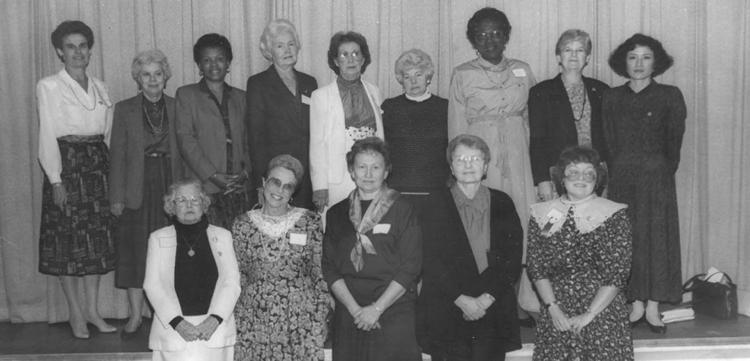 Bridge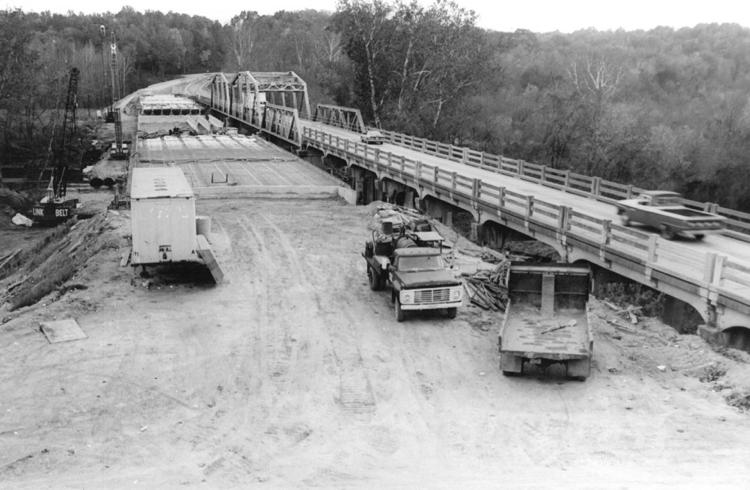 ER pins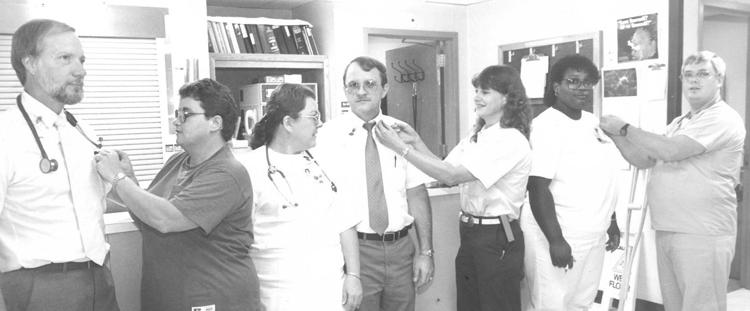 Equipment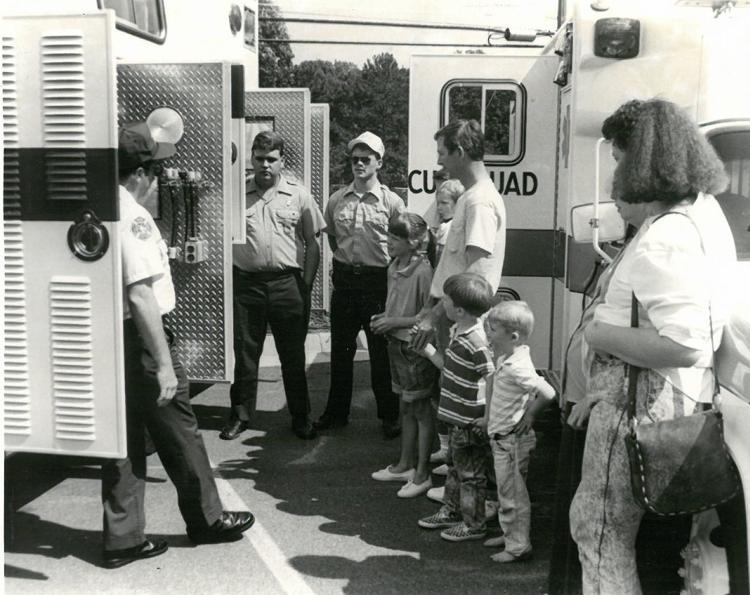 Volens High School Class of 1937

ABWA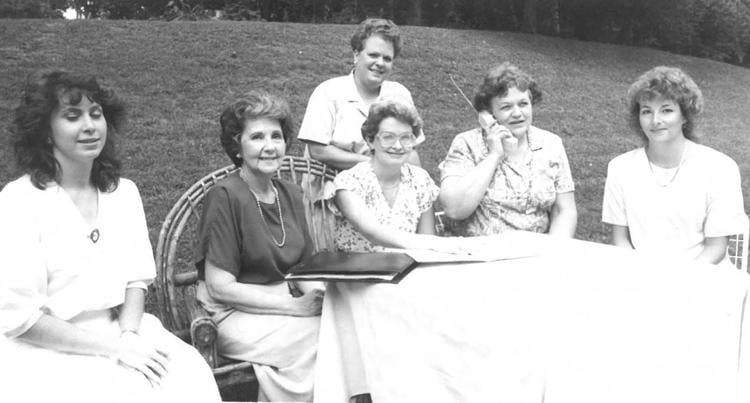 Basketball camp

Halifax Jaycees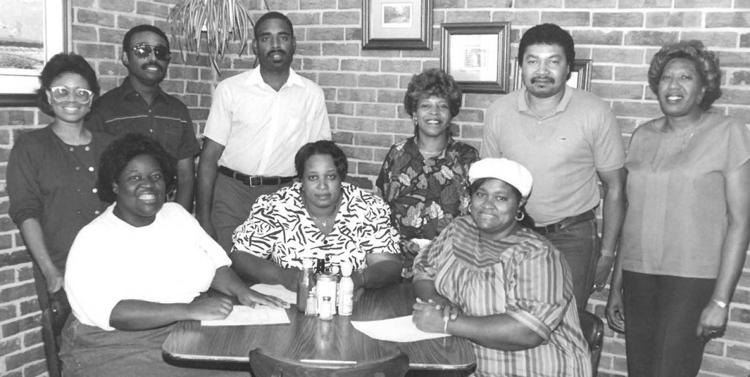 No-smoking policy
Cucumbers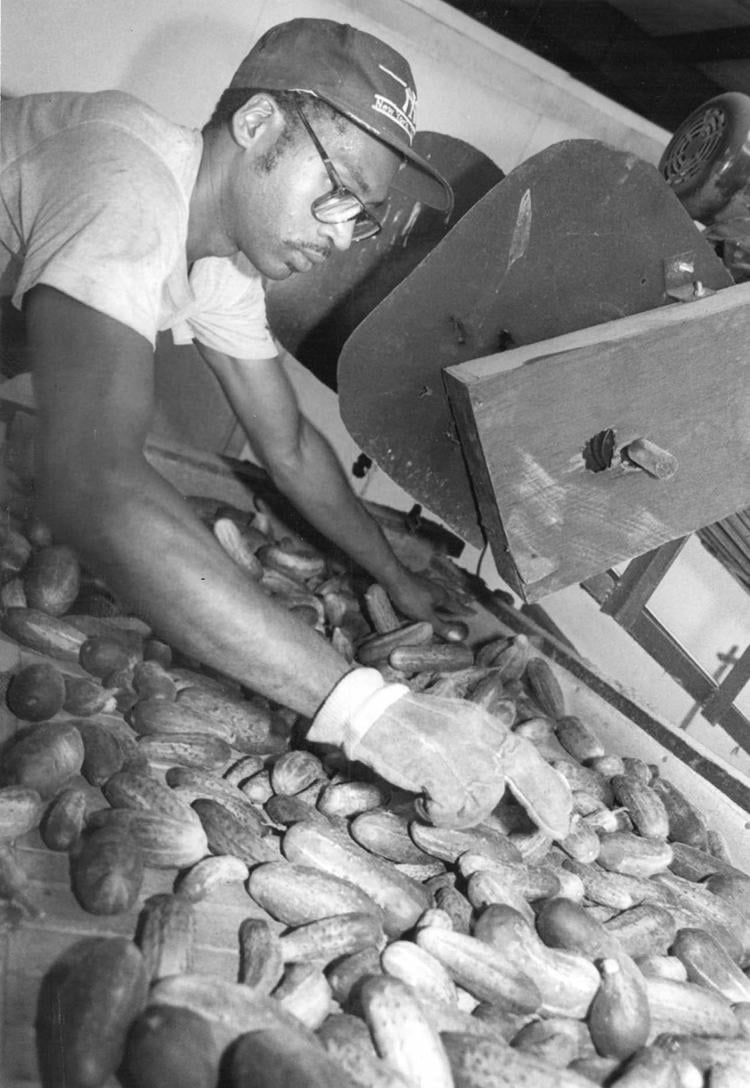 Basketball Camp

Junior Recycling Club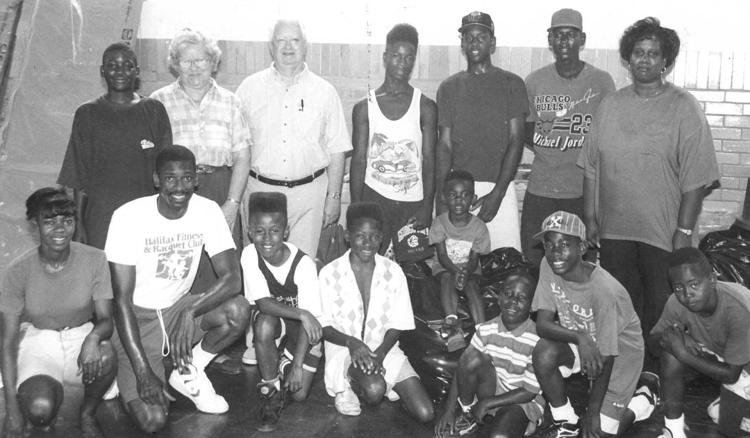 Vacation Bible School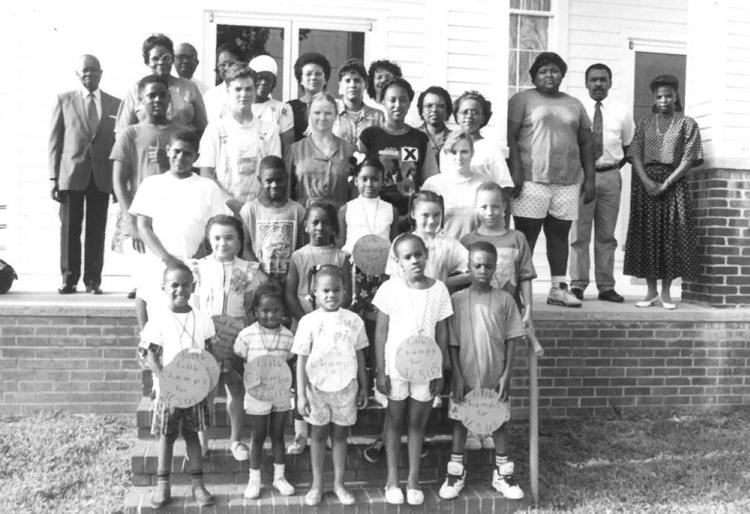 Summer Reading Program
Chapter 1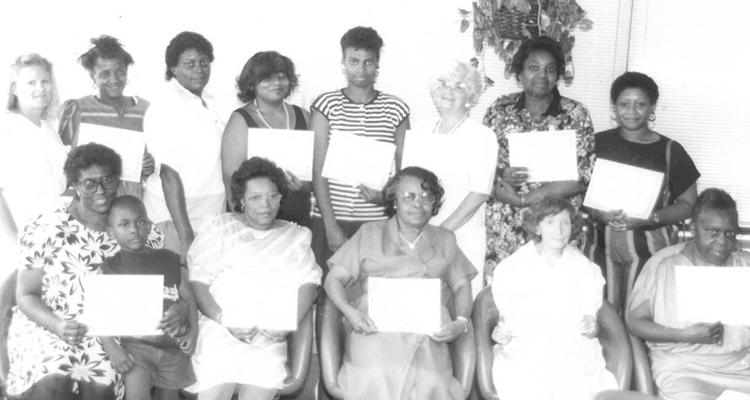 Project IDEA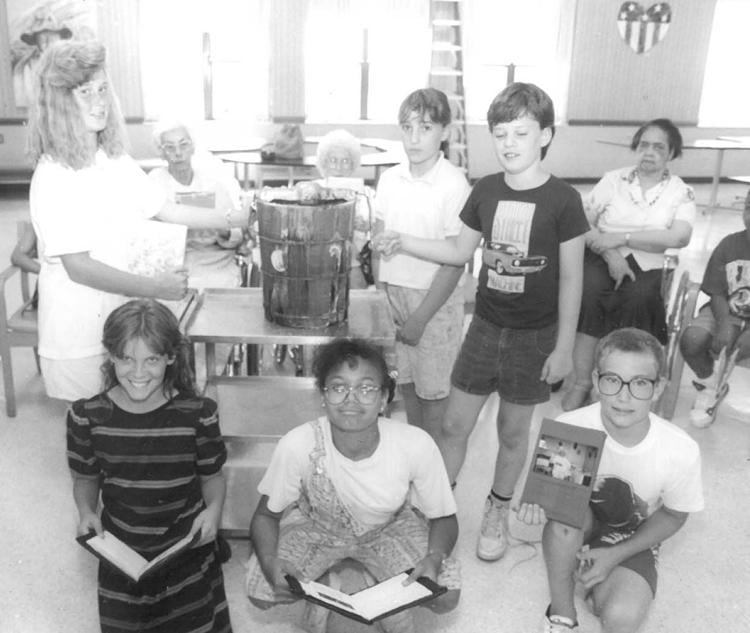 C. H. Friend Class of 1941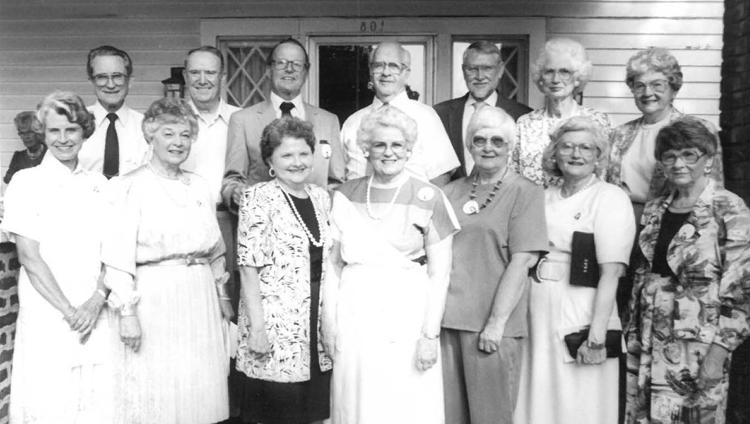 Head Start graduation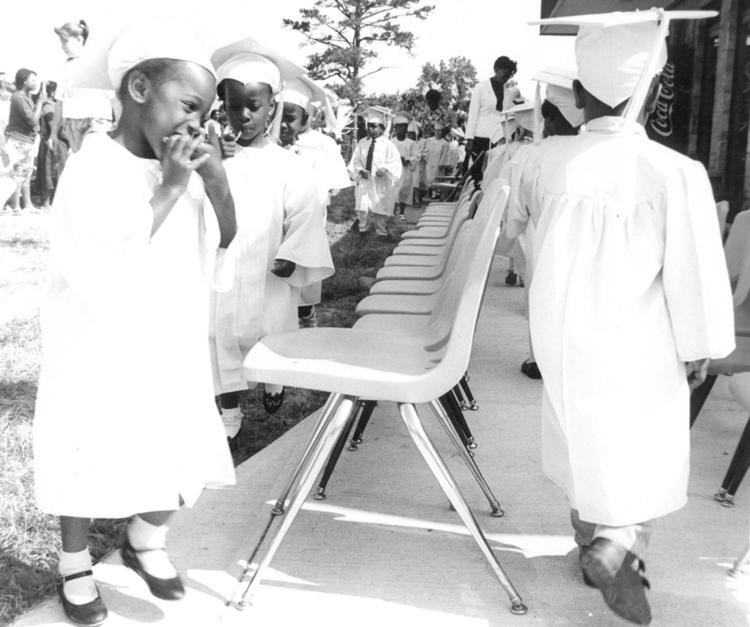 Neighborhood Watch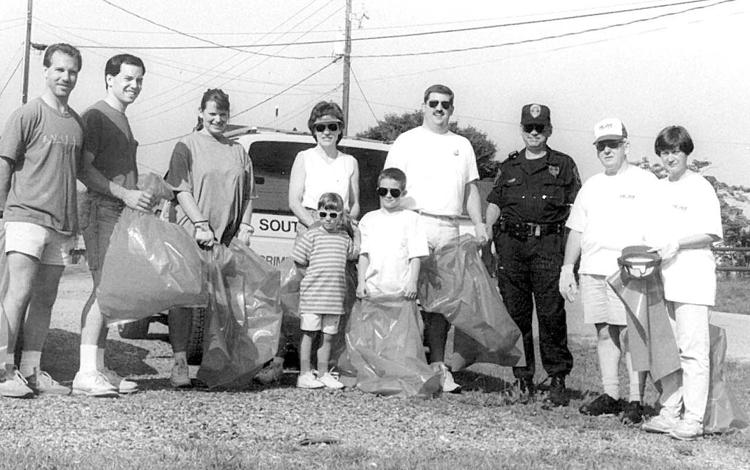 Whole Village Awards

Summerfest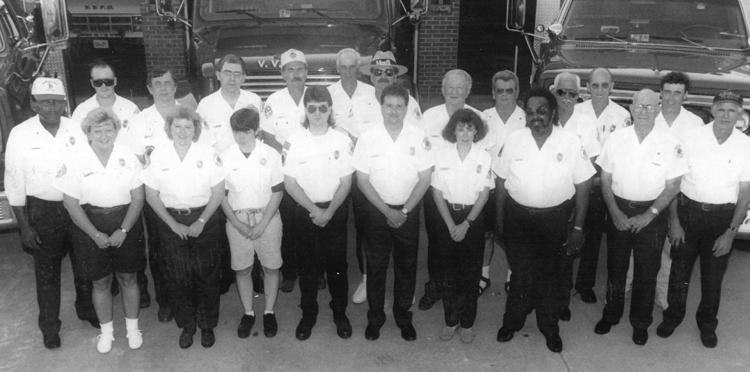 Band and color guard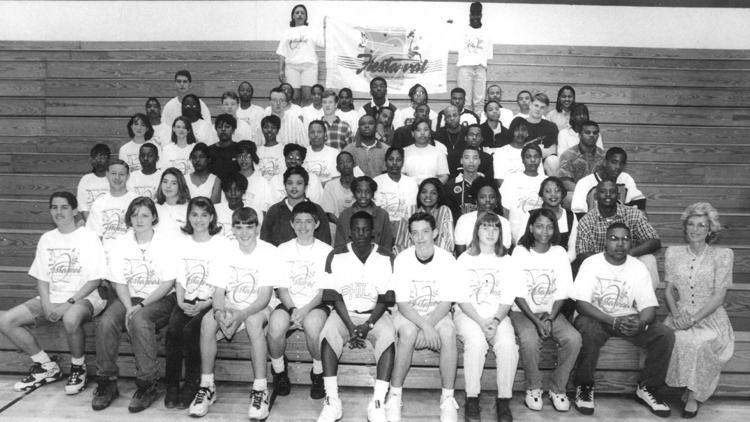 Halifax County Hokie Club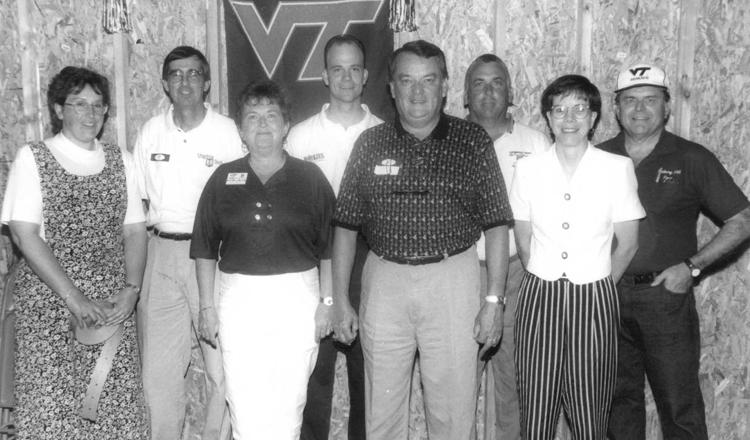 Earth Day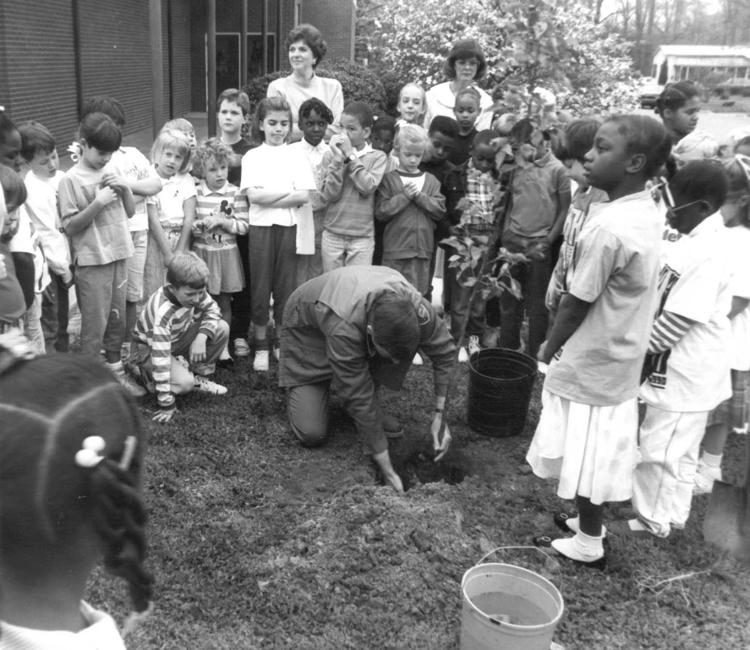 Earth Day Rally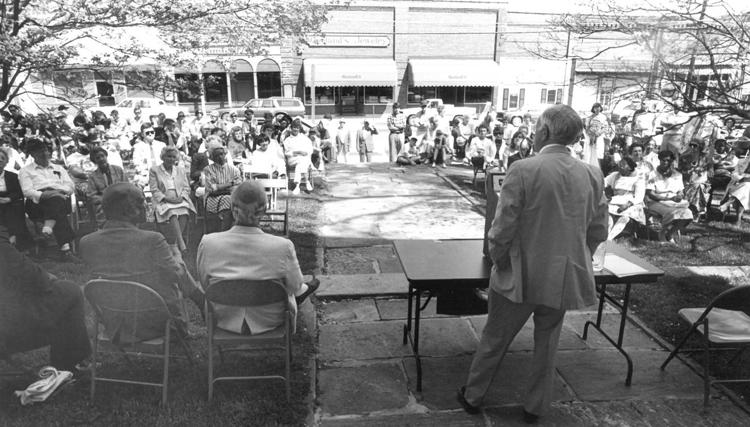 Blast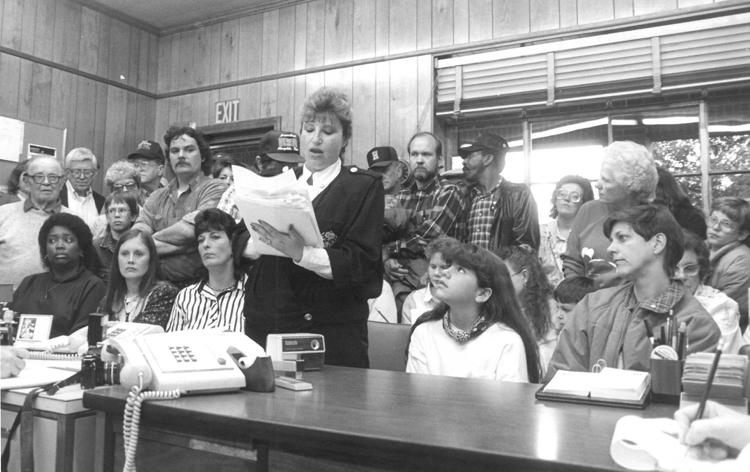 Earth Day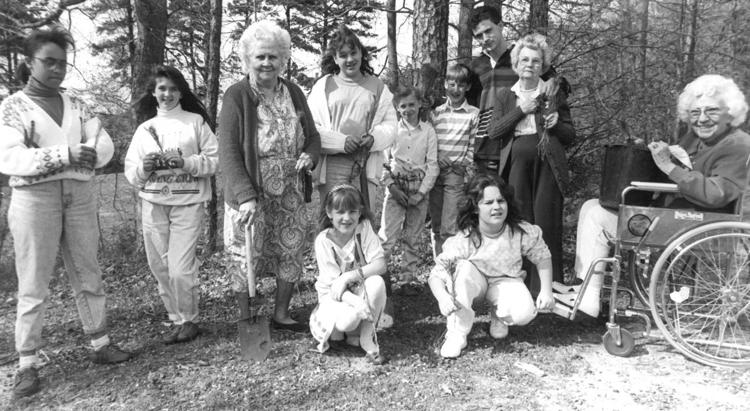 Donation
Black History Pageant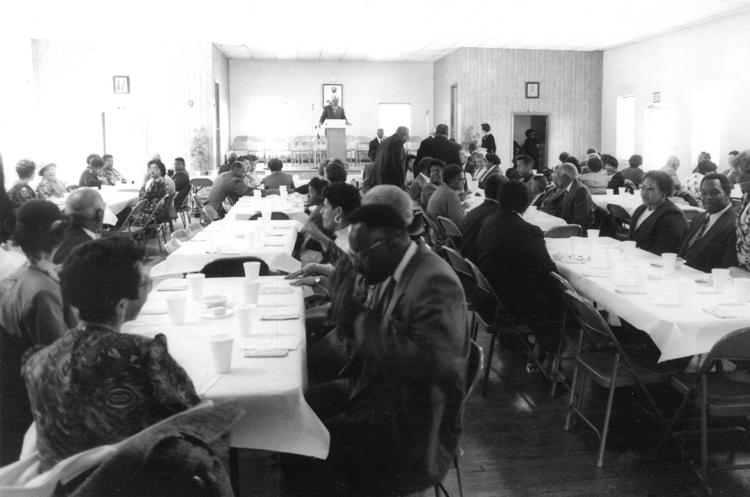 Young Musicians Choir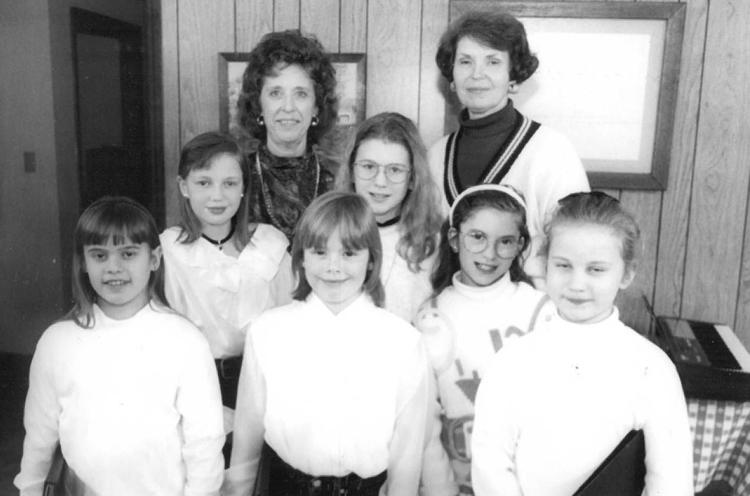 Business After Hours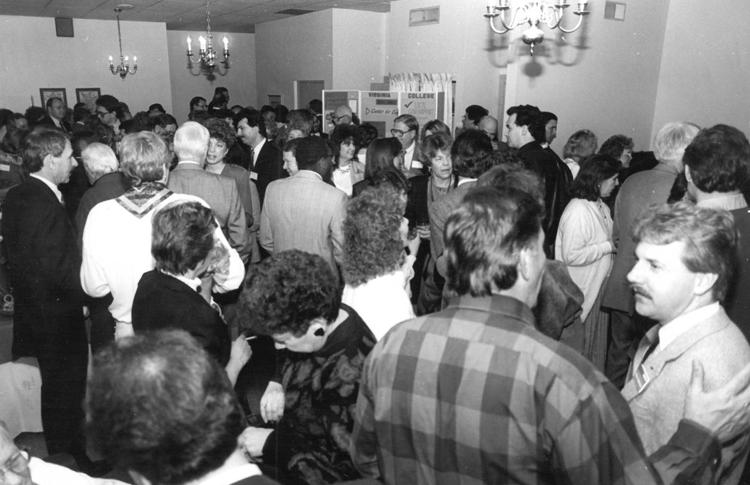 Tomato production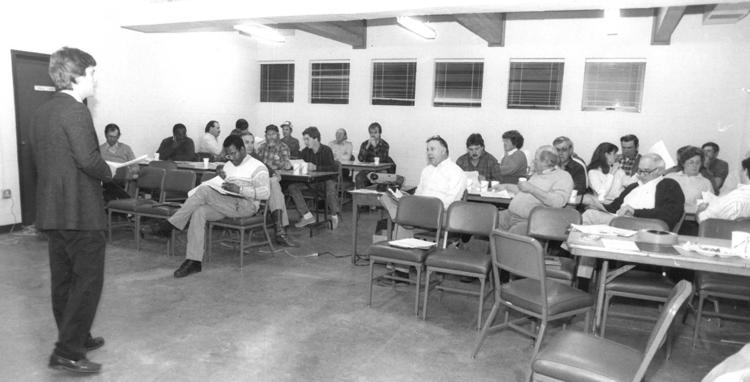 Tultex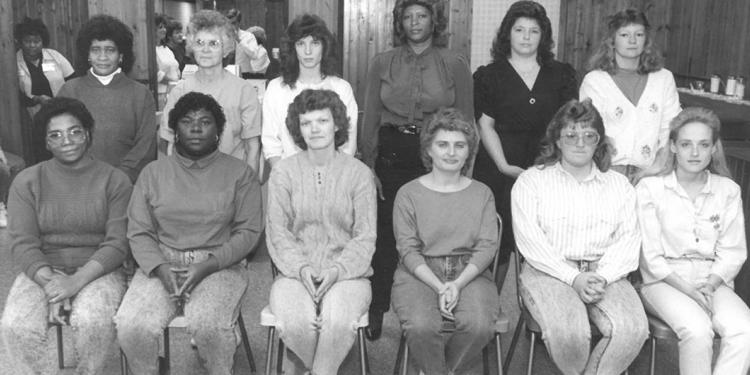 Essay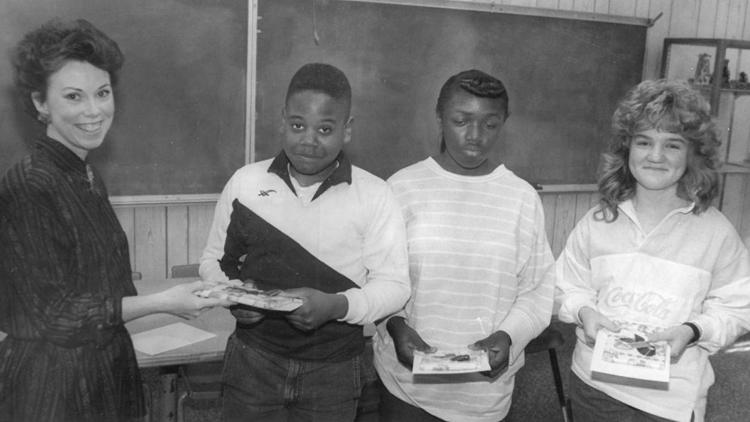 Essay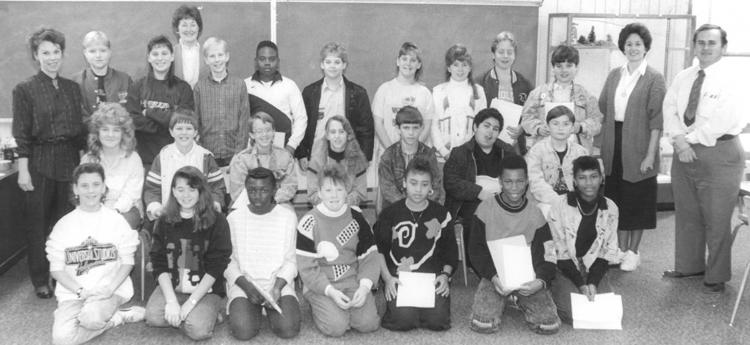 Basketball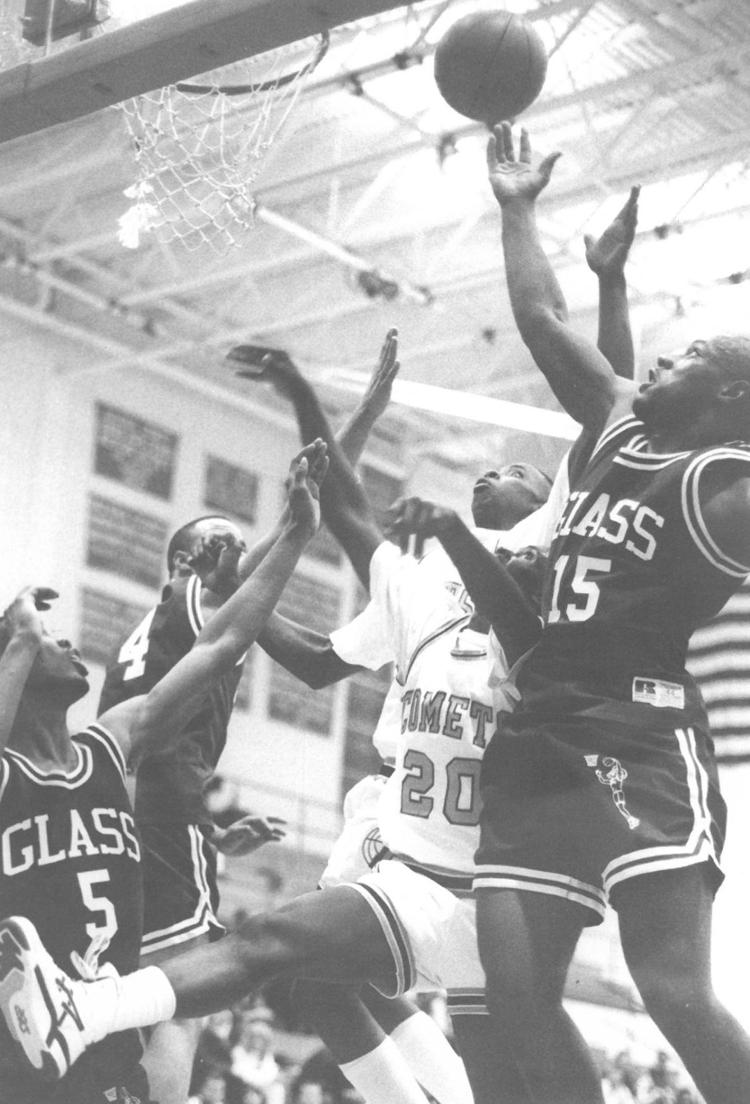 Presto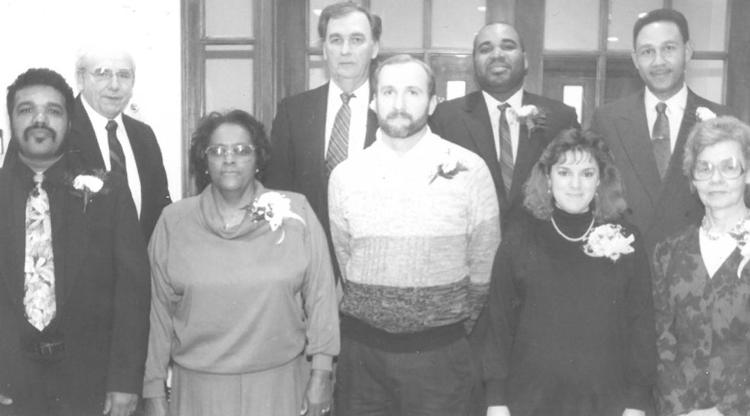 Presto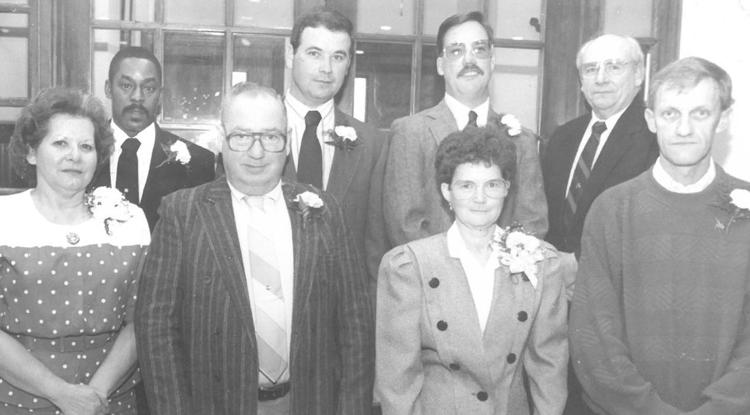 Blast basketball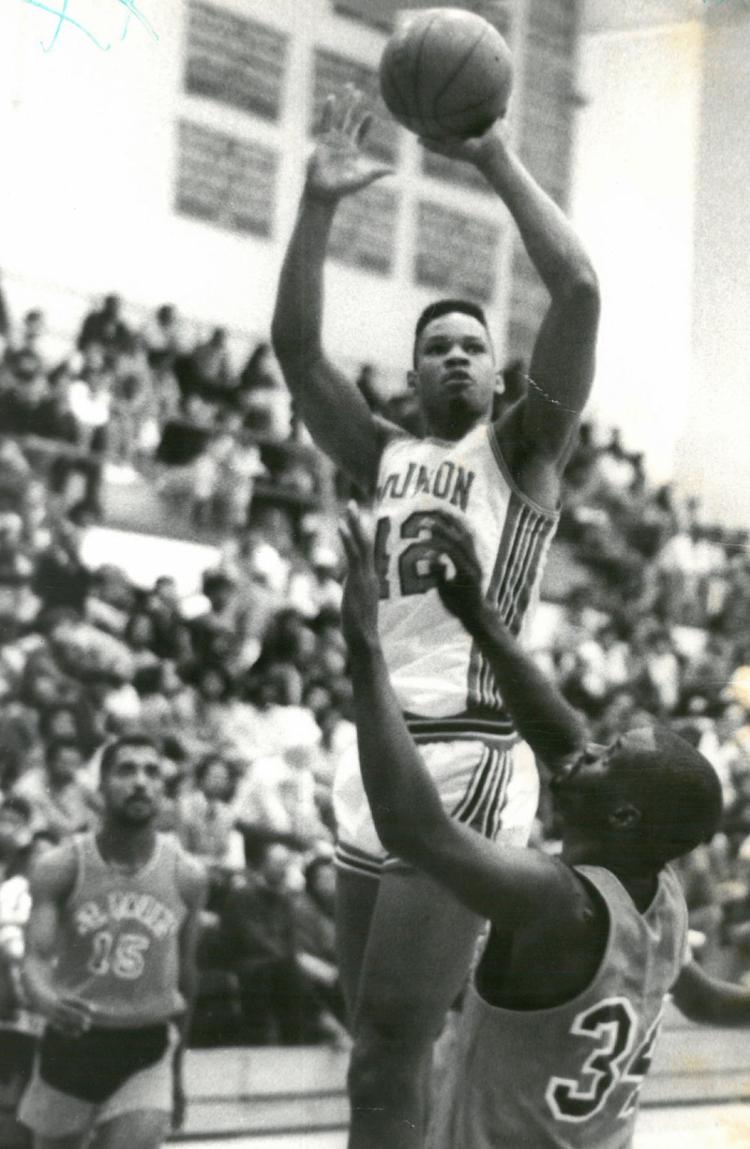 Woman's Club
Seniors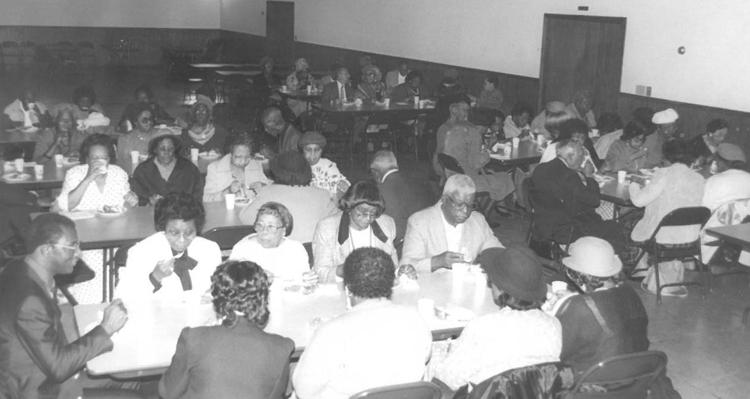 SADD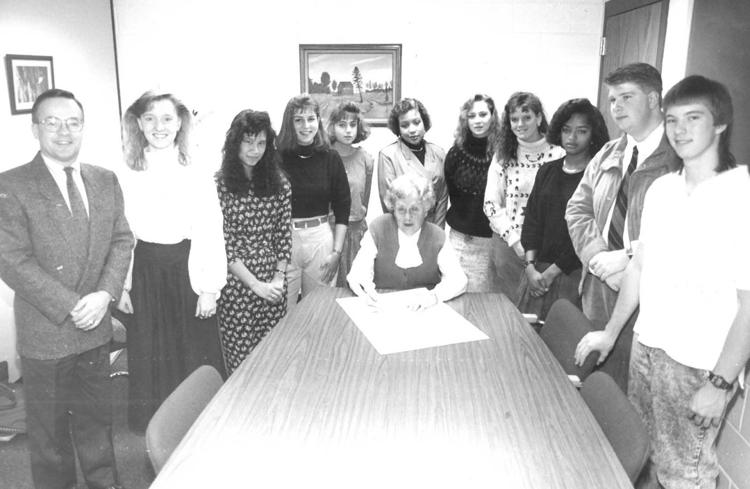 Clover plant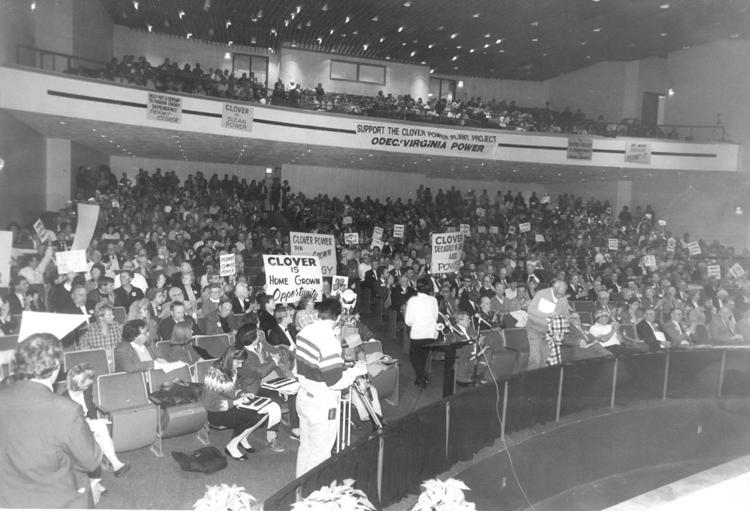 Girl Scouts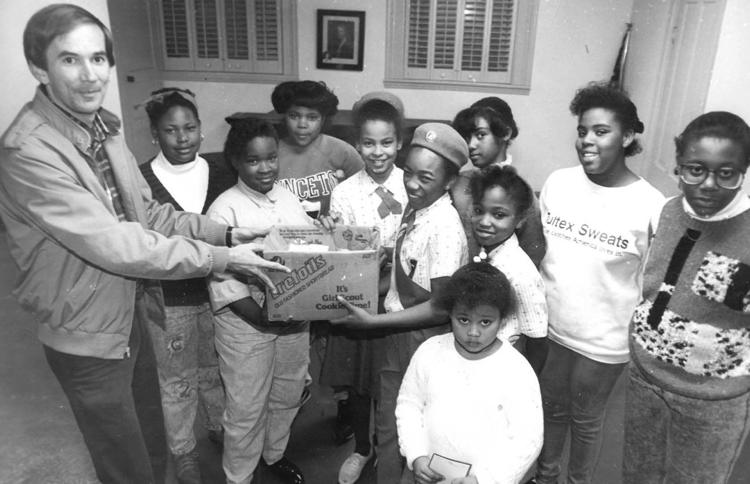 United Way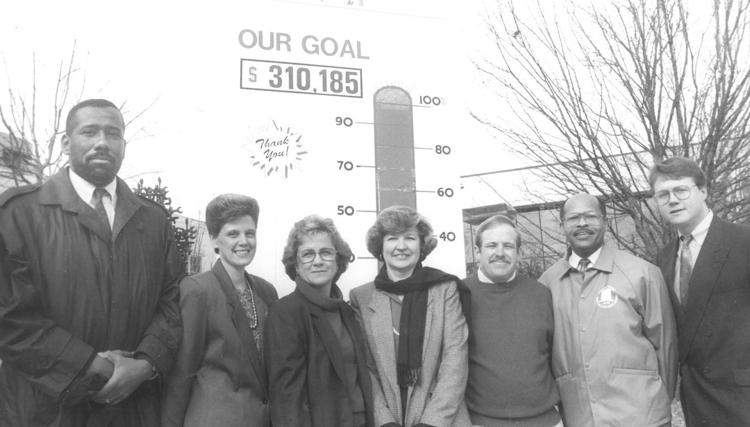 House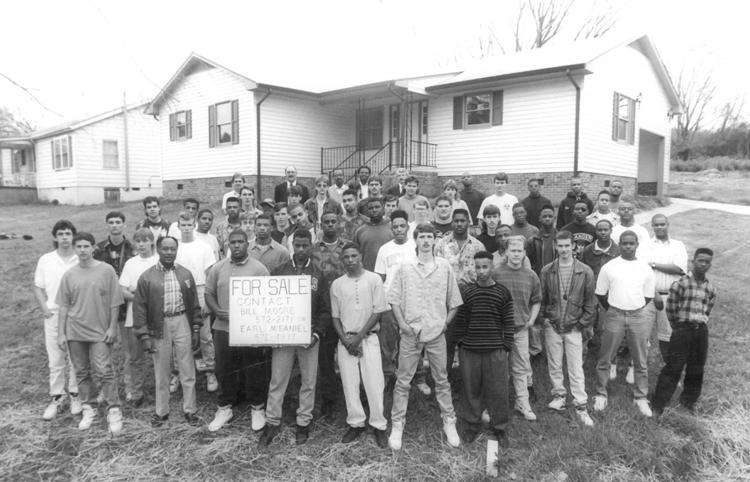 Toy drive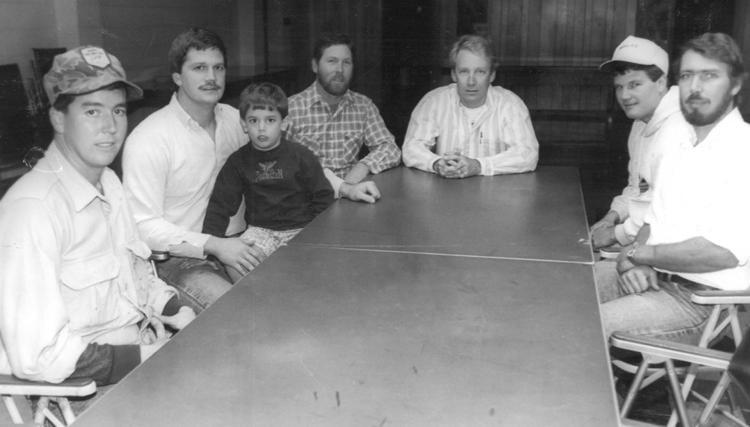 Donation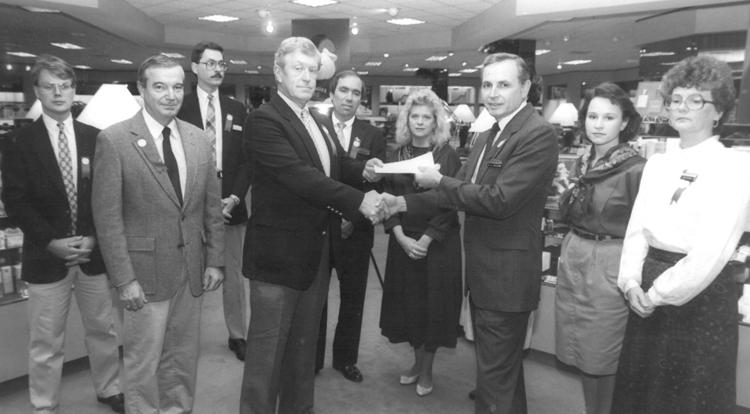 Burlington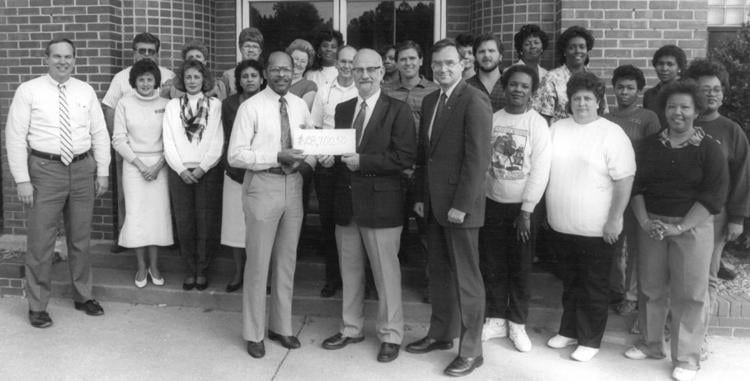 Farm Bureau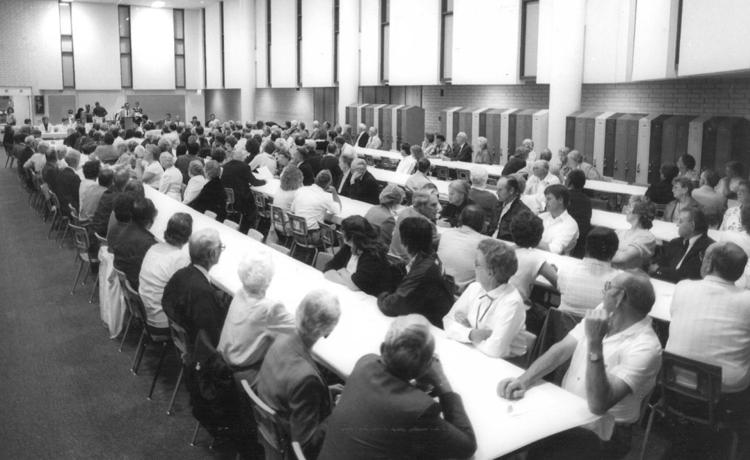 Halloween safety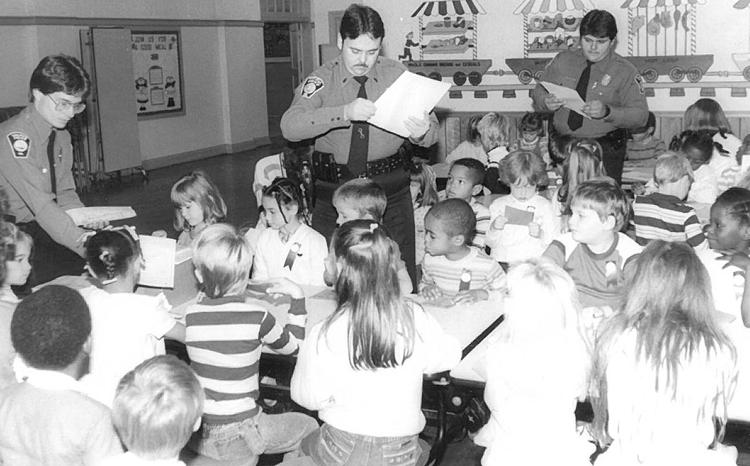 Chamber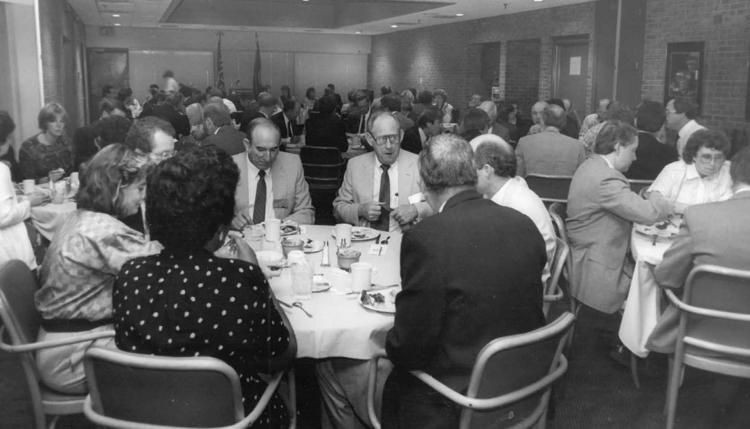 CCI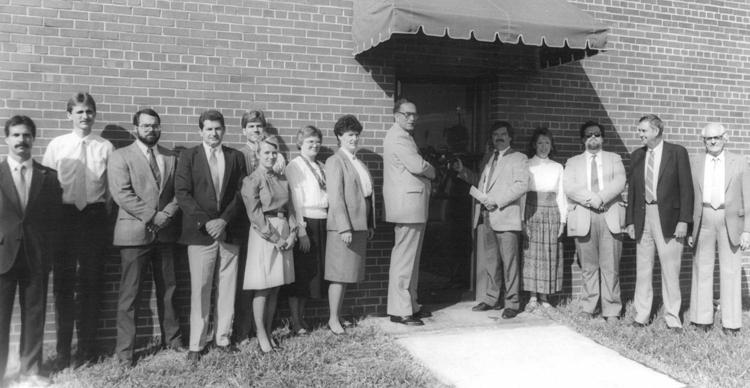 Balloon volleyball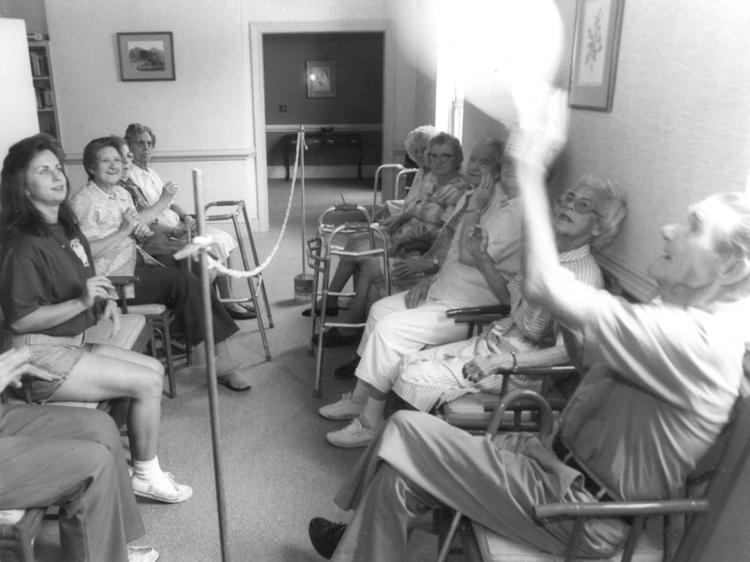 United Way

Golf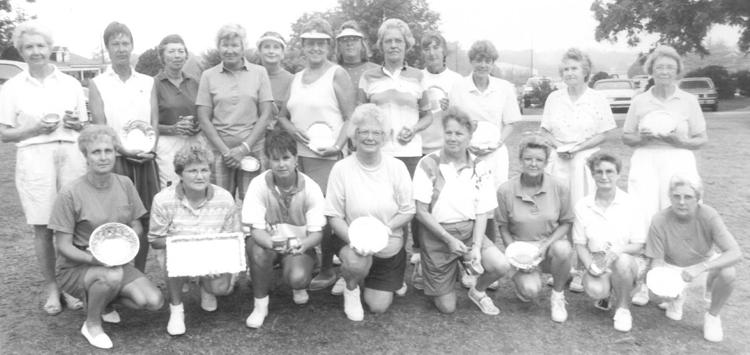 Peer Helpers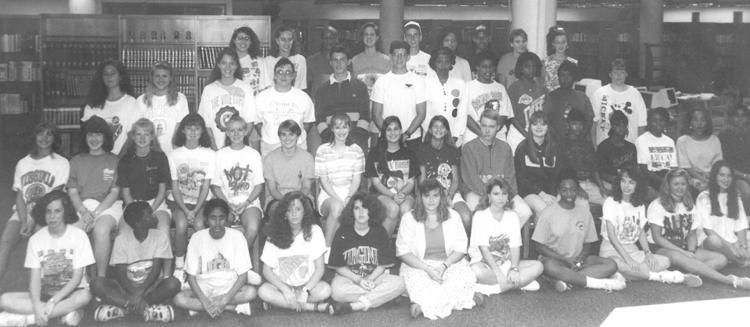 Democrats
Camp

Basketball camp

Groundbreaking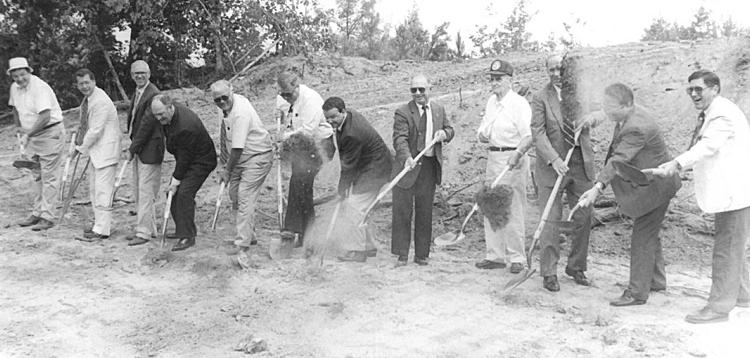 Cheerleading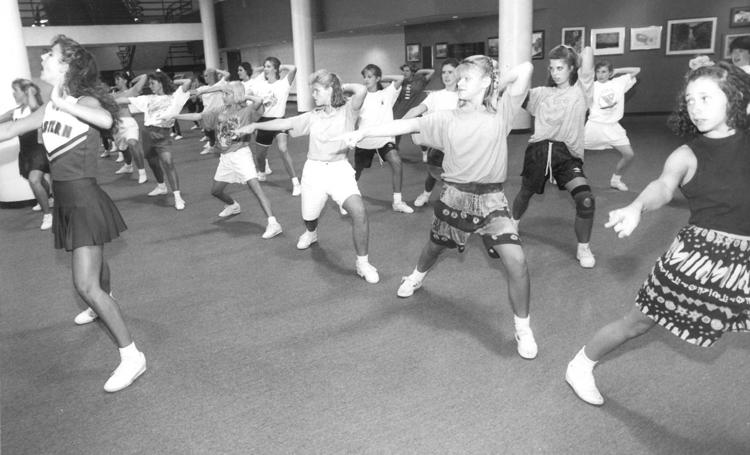 Governor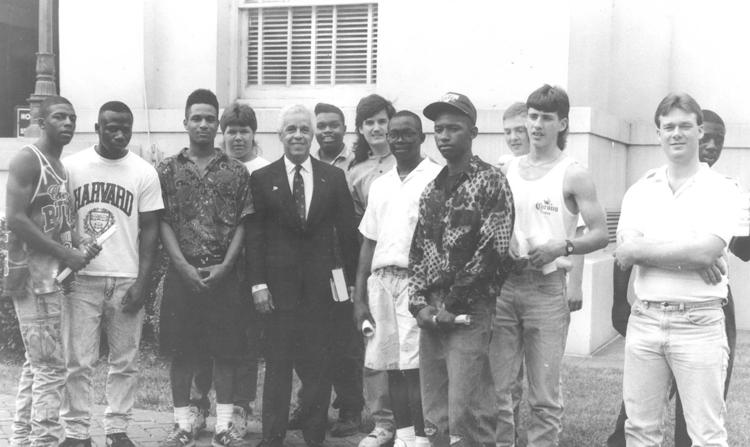 Grace Baptist Church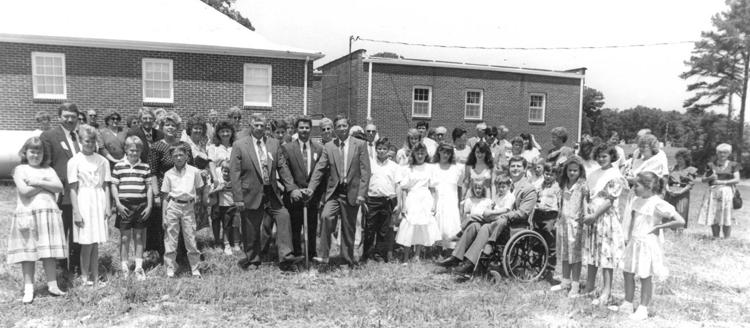 All A's

Big Brothers-Big Sisters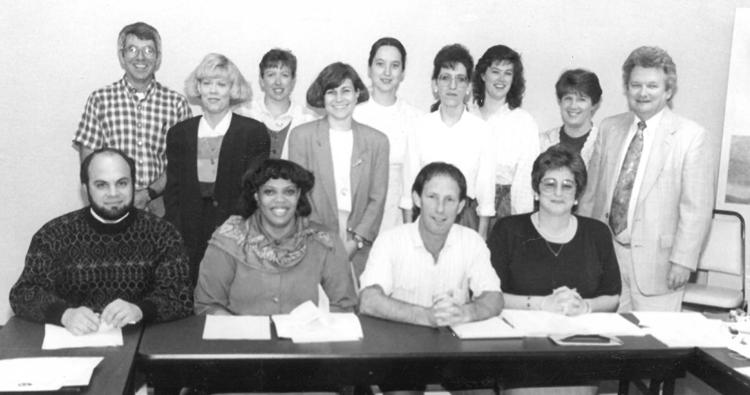 Good Samaritan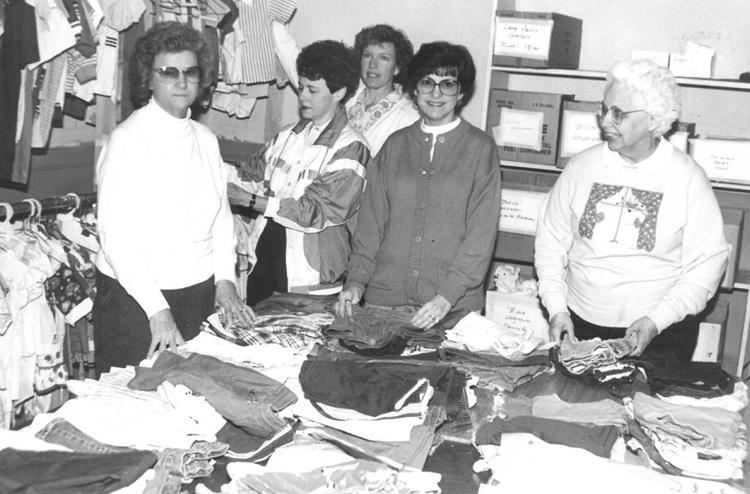 Ewe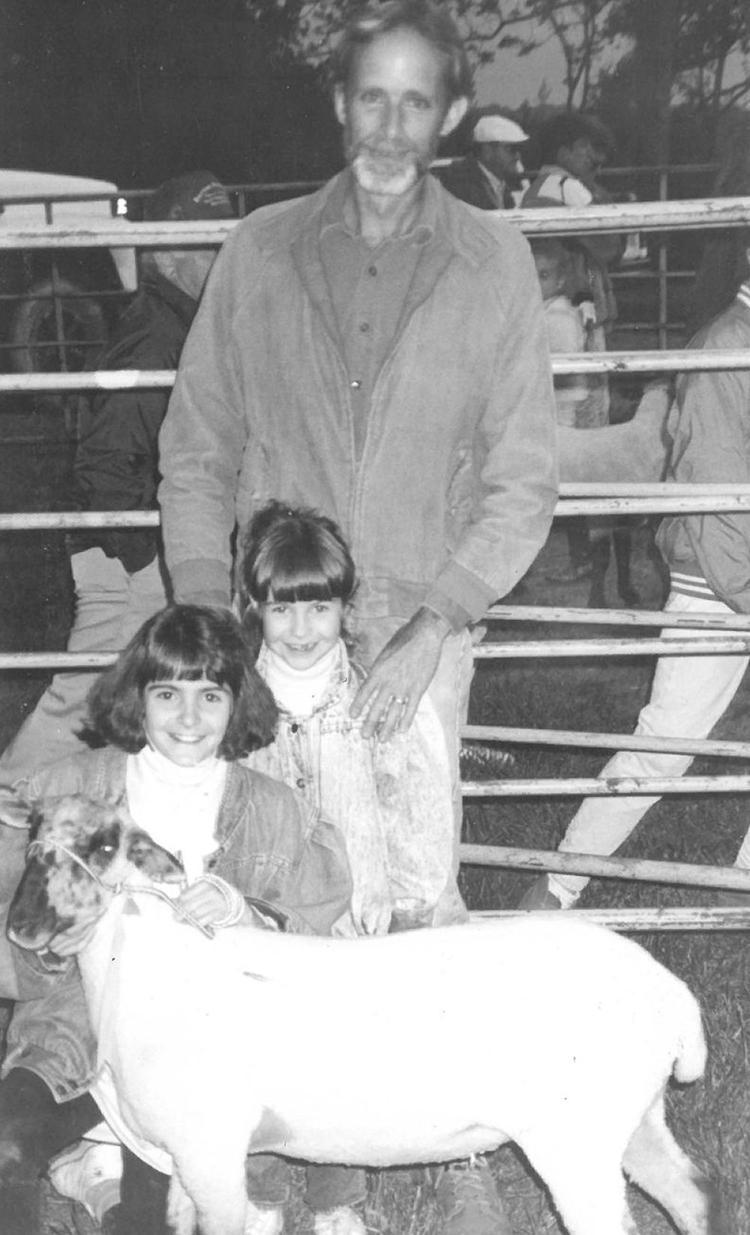 Cub Scout Pack 496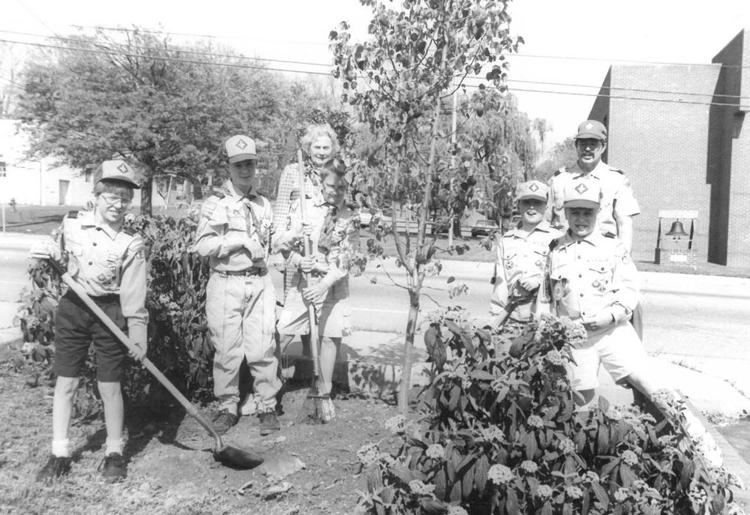 Check presented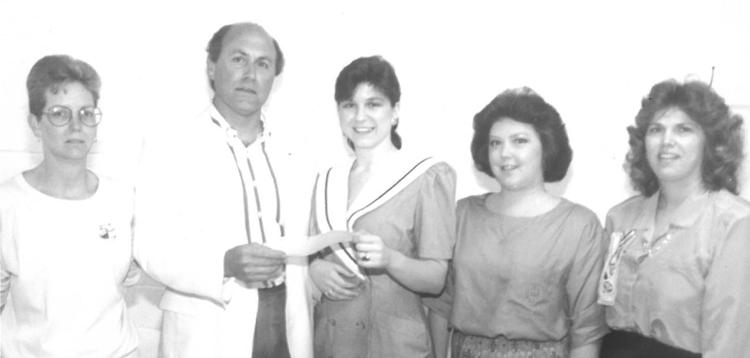 Masons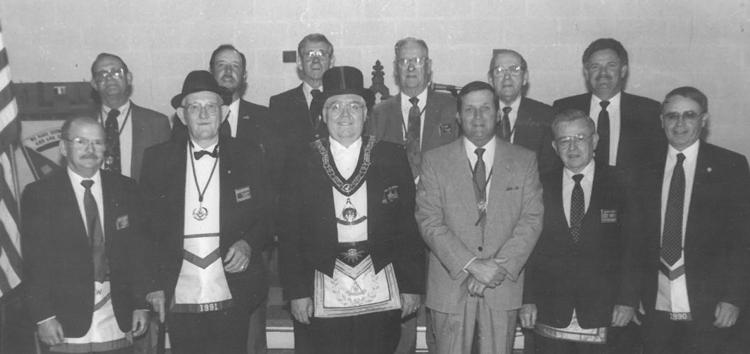 Mission Fair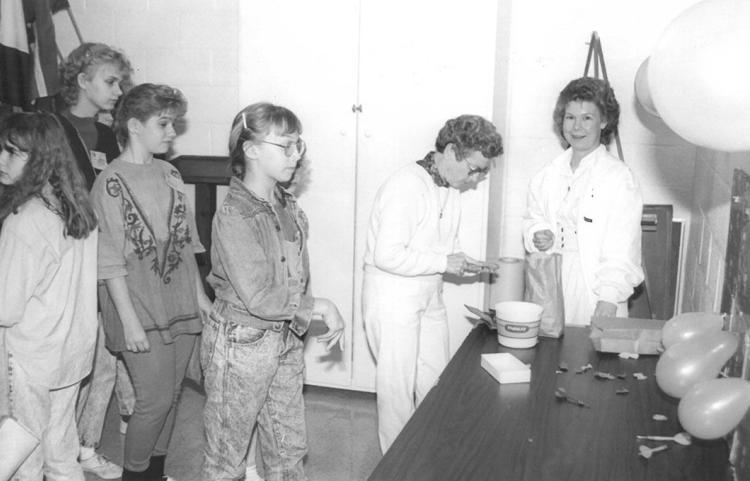 Mission Fair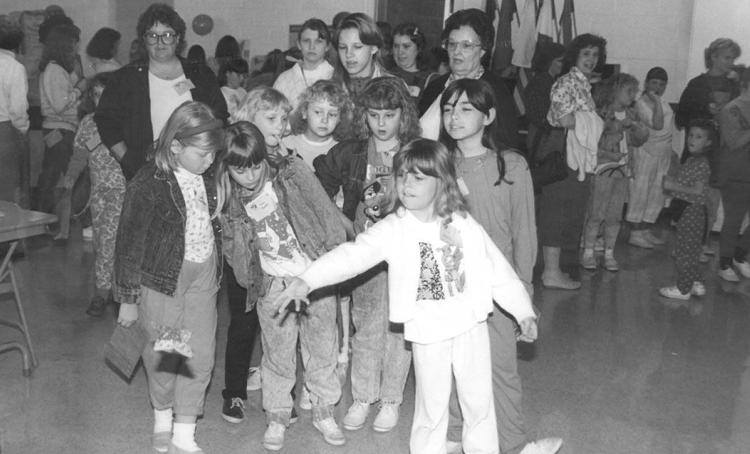 Boston's Big Event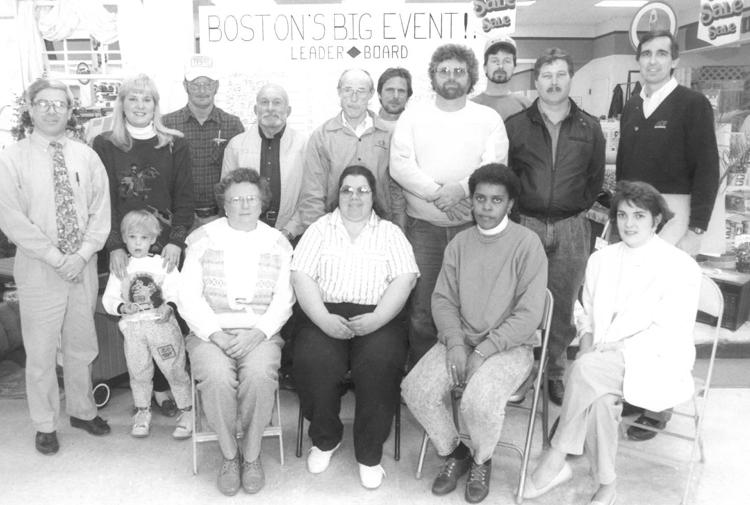 After prom party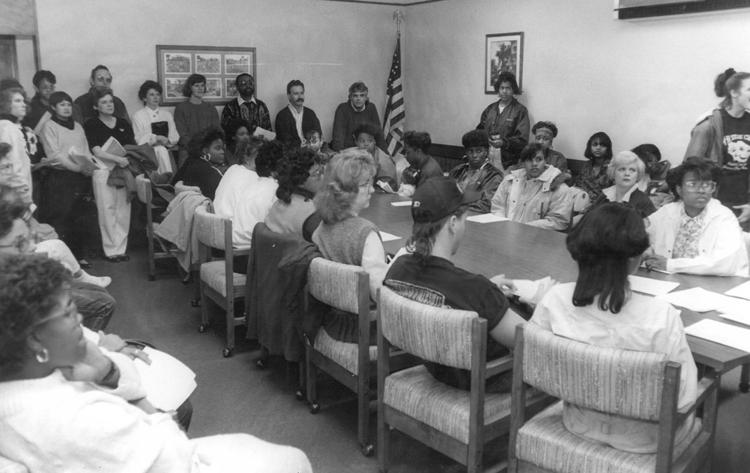 Employ the Older Worker Week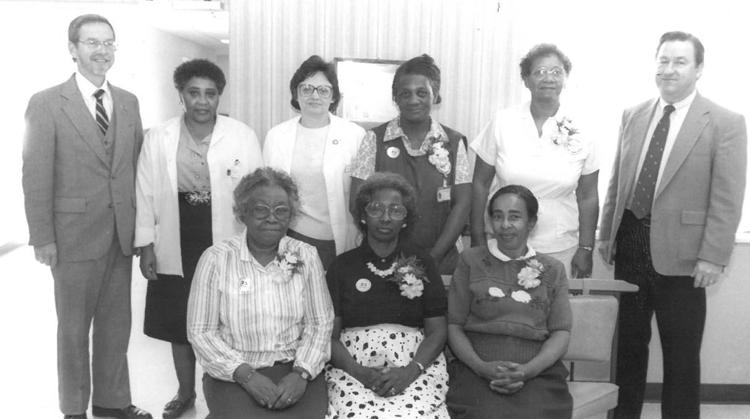 Community Chorale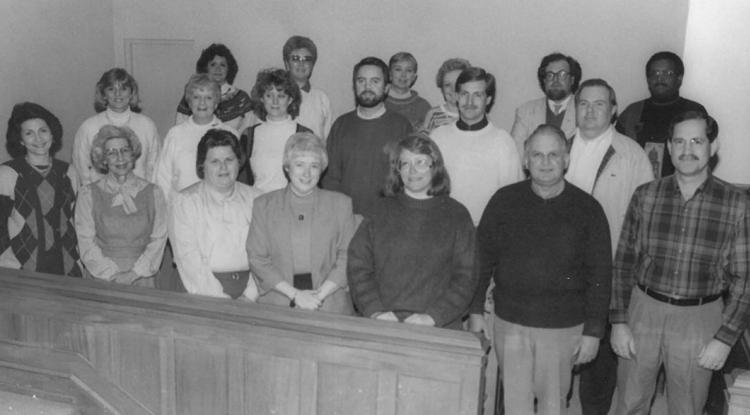 Top managers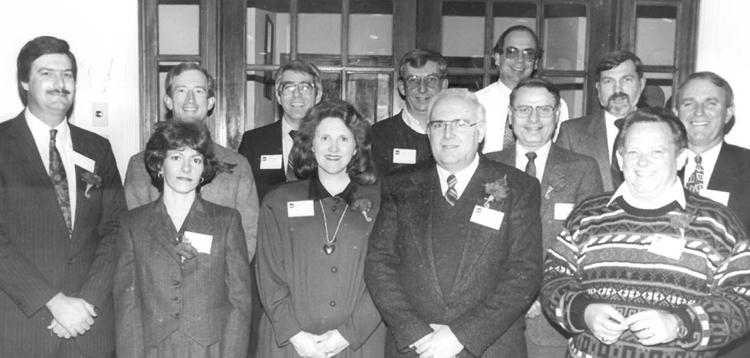 Fine Arts Board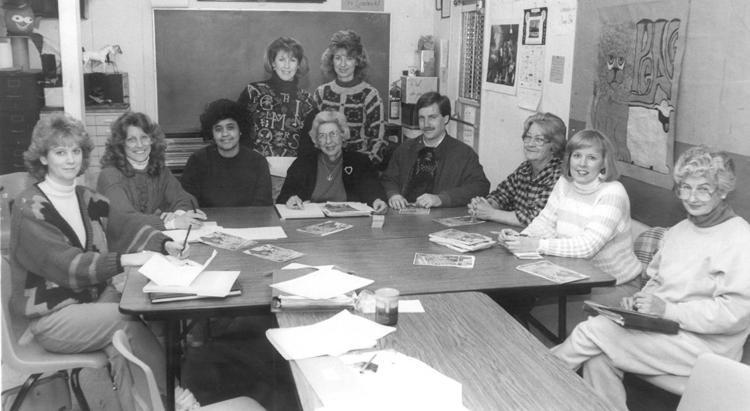 Gardening therapy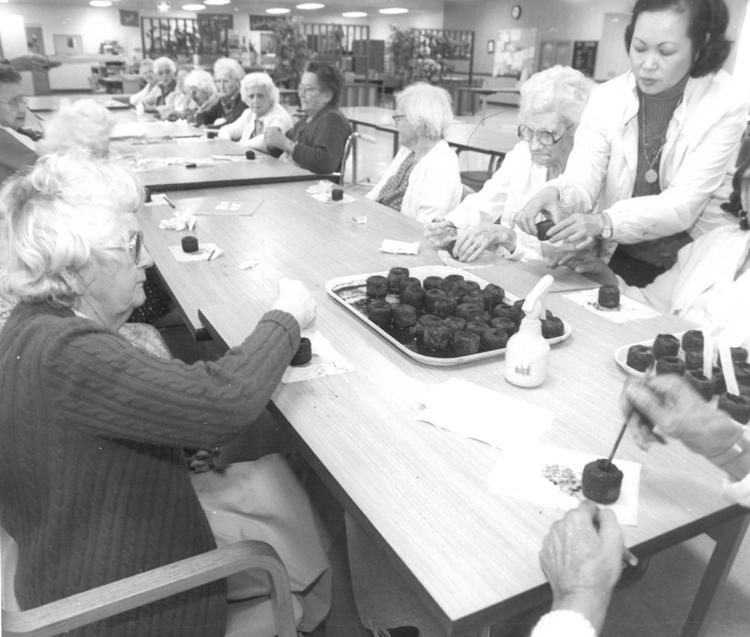 Ag office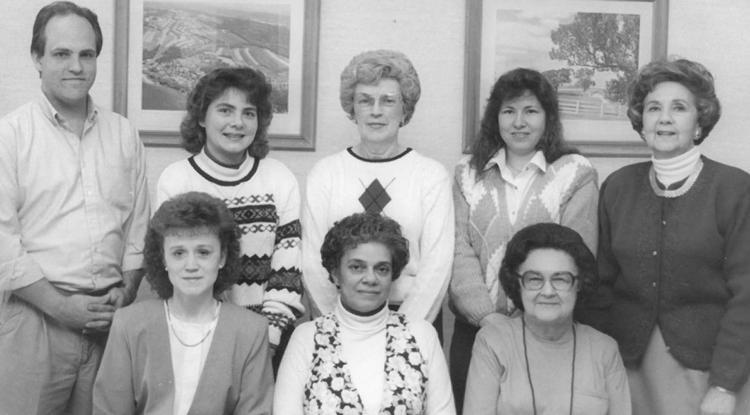 Clays Mill meeting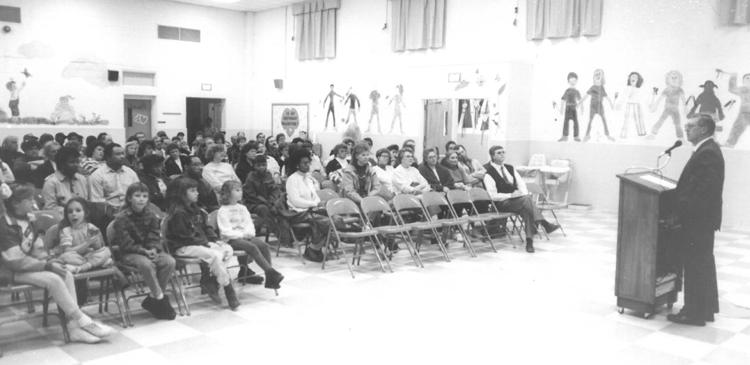 Becky Ramsey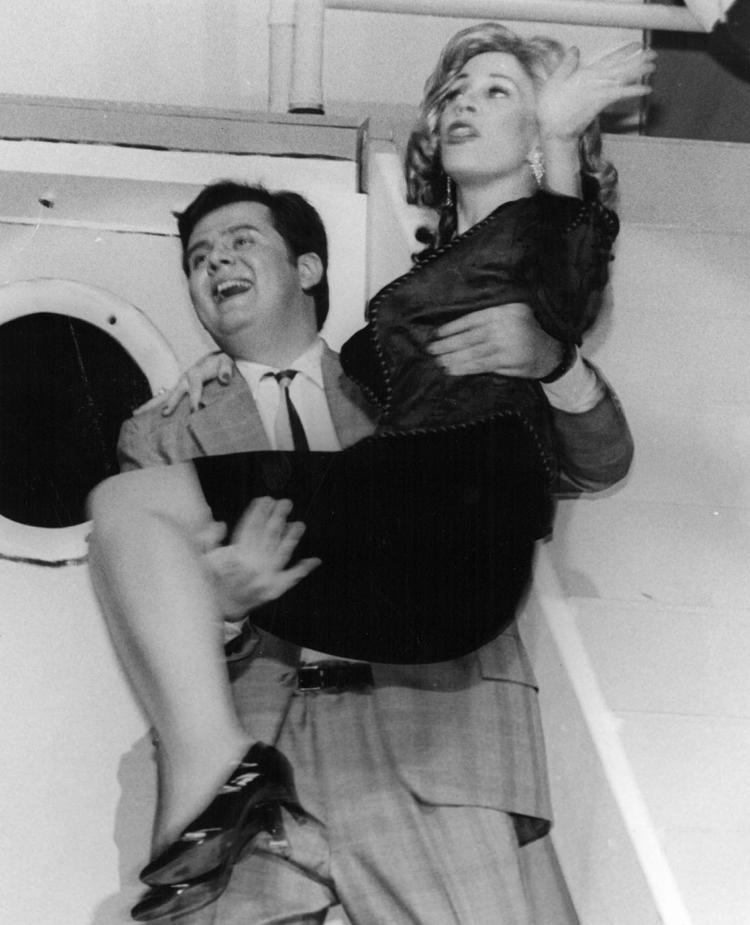 Workshop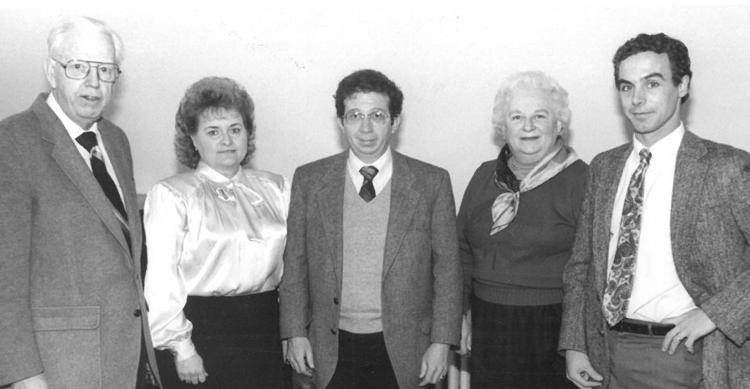 The Woodview Black History Month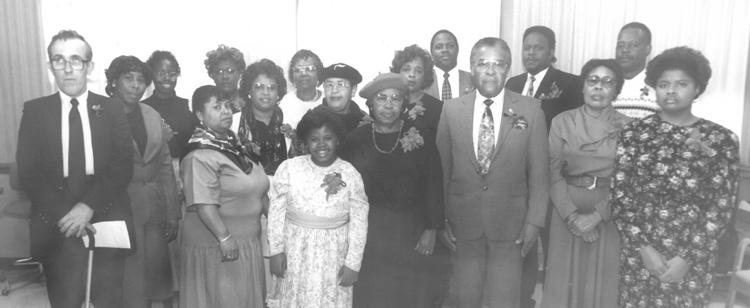 MLK service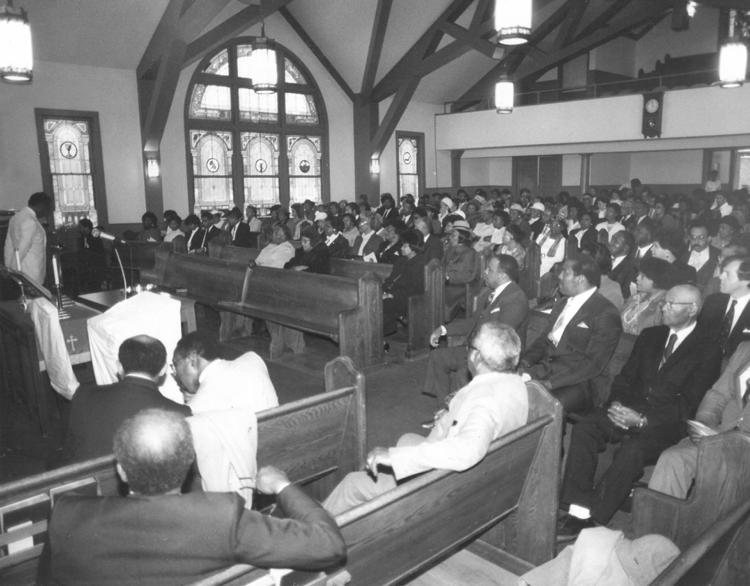 South Boston Baton Jazz Group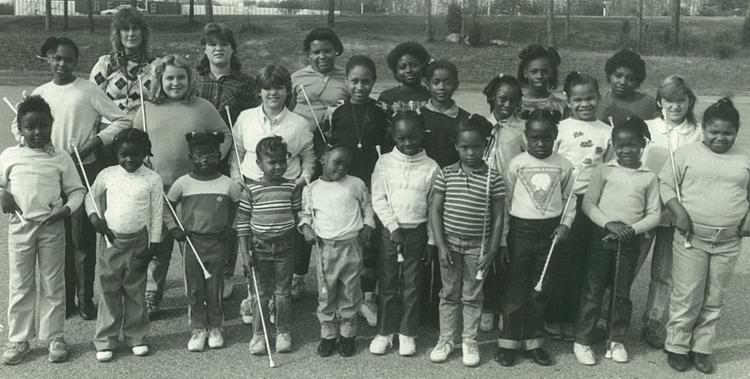 Who's who?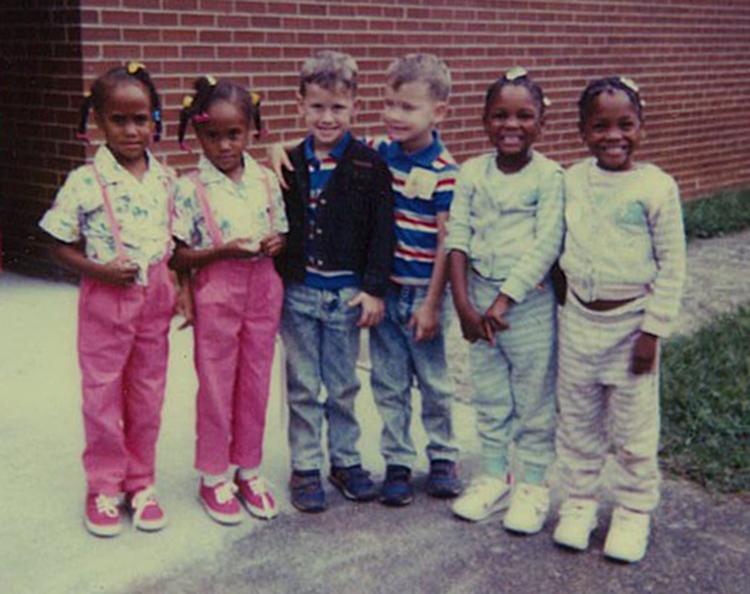 Woman's club meets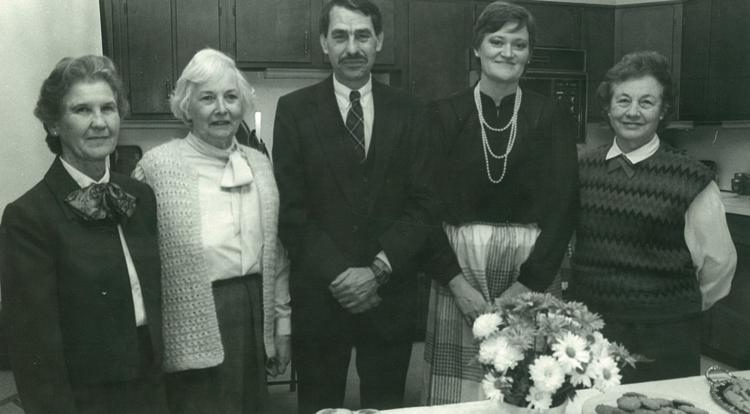 Junior High School Lions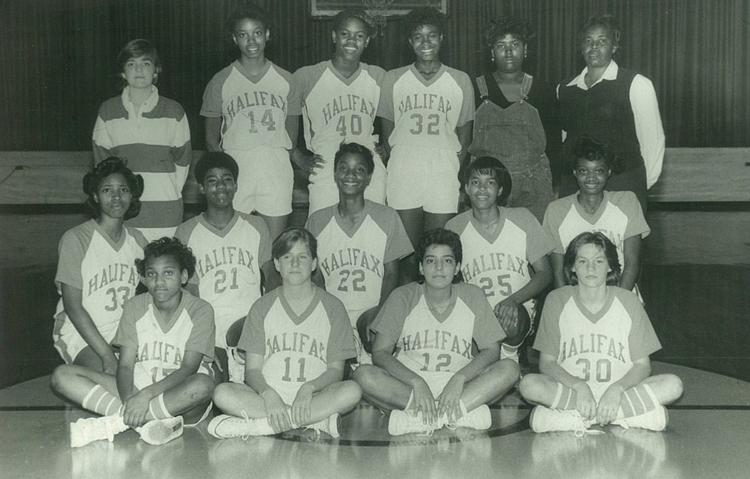 STOP six-band concert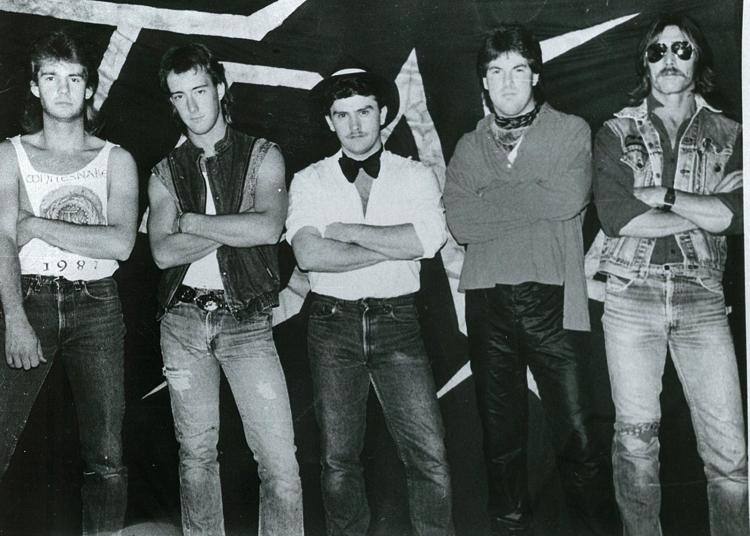 Career Day at Senior High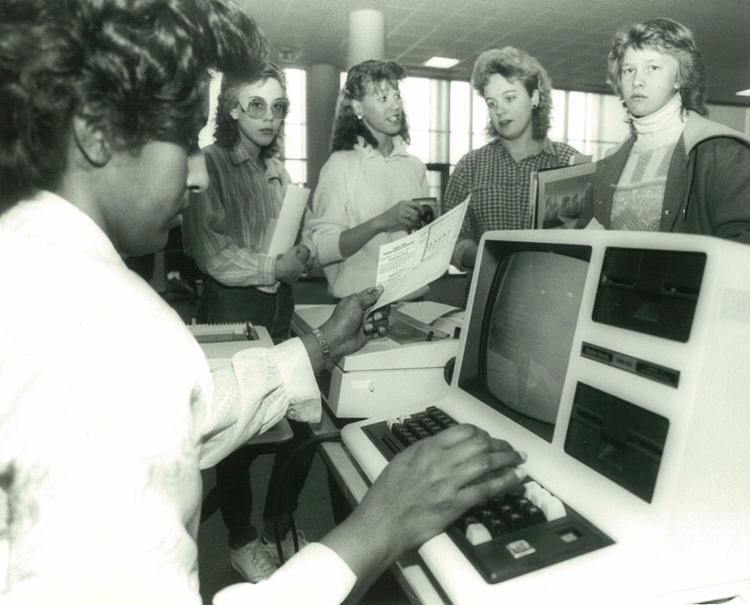 Indian research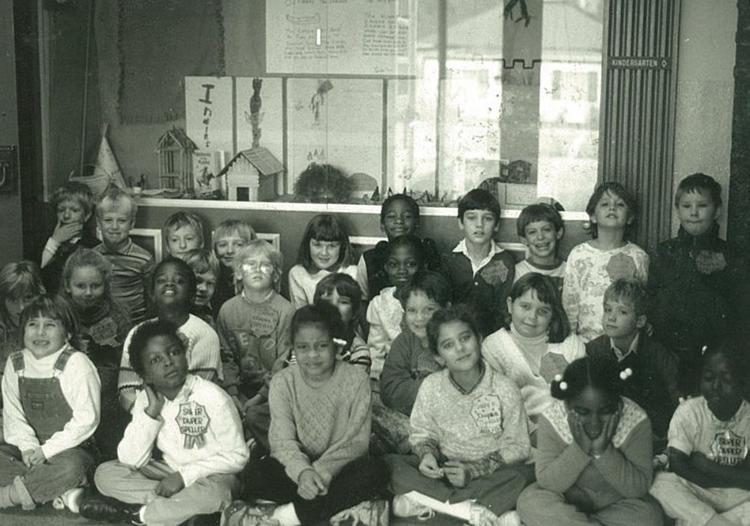 Broccoli Recipe Contest winners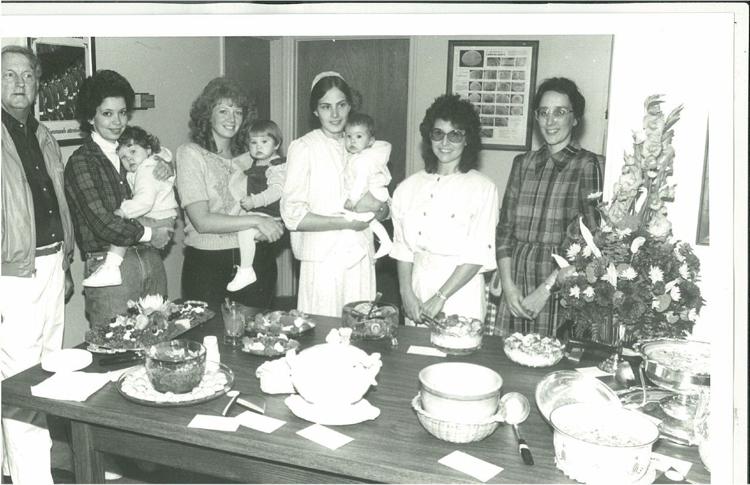 King service held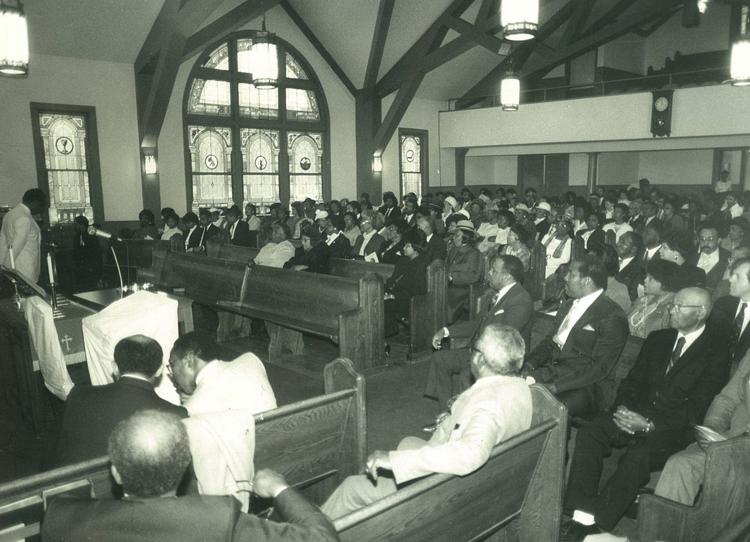 Preparing for the concert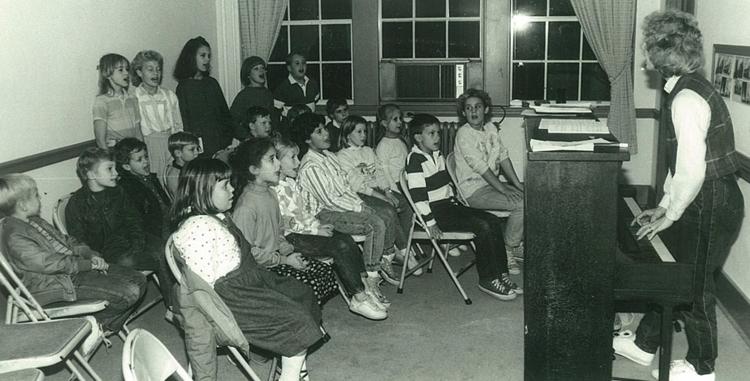 World of Sports skating rink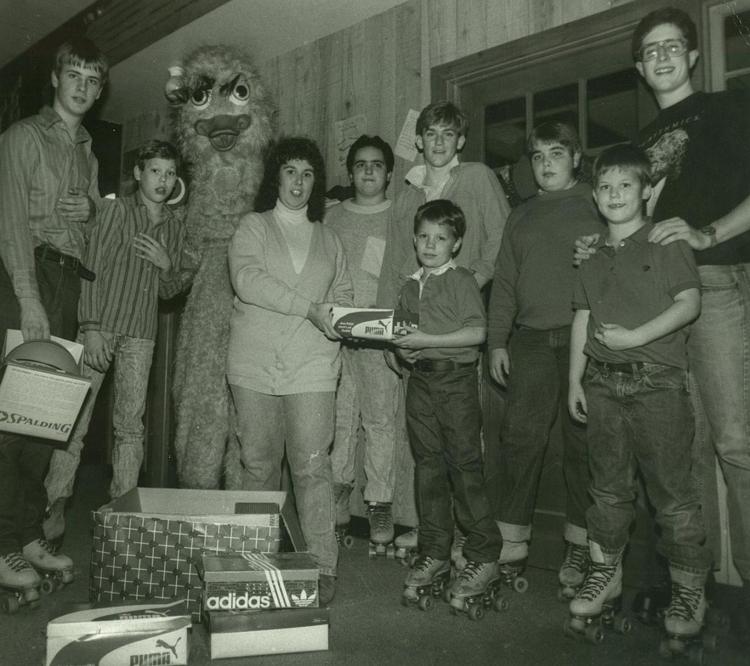 Roses recognizes district award winners

Essay contest winners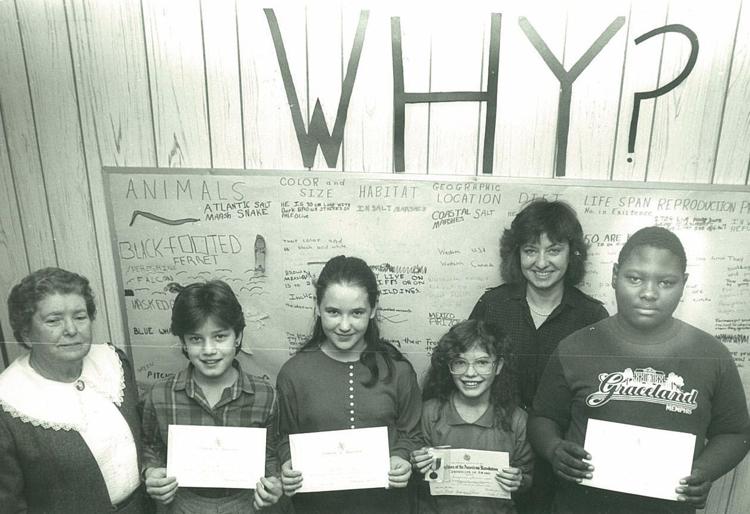 Reading in computer center at South of Dan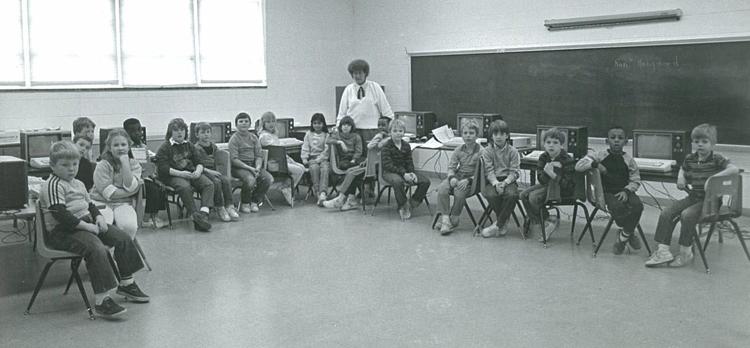 Doors close on Ingram Post Office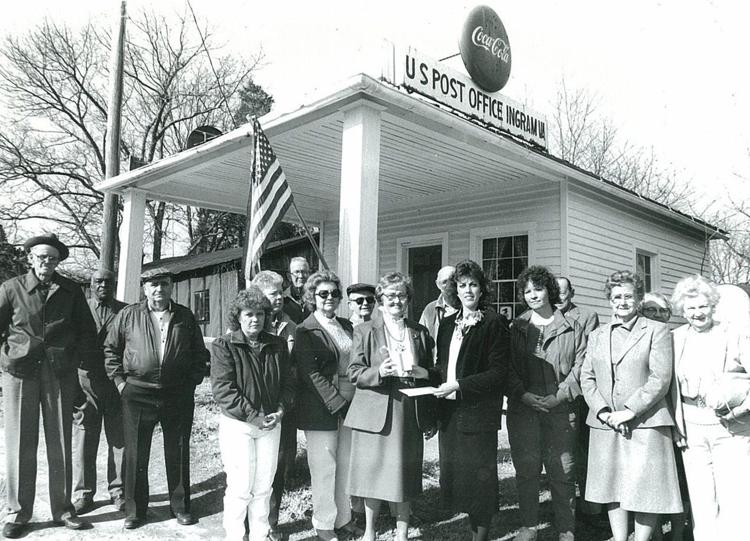 Students rewarded for reading achievement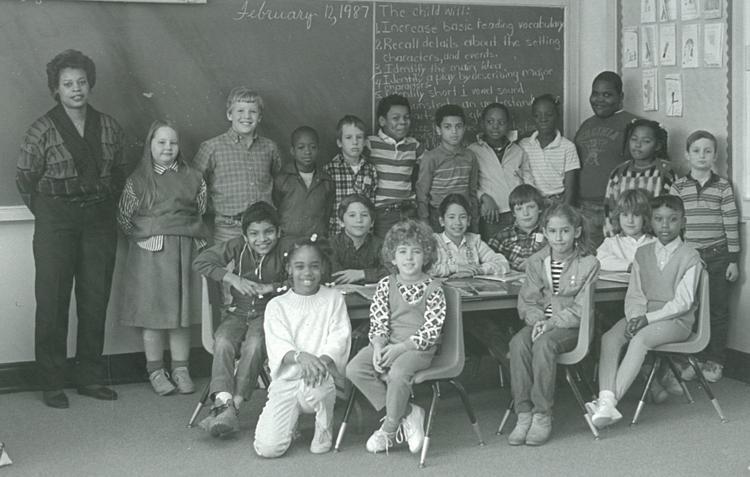 Celebrating 75 years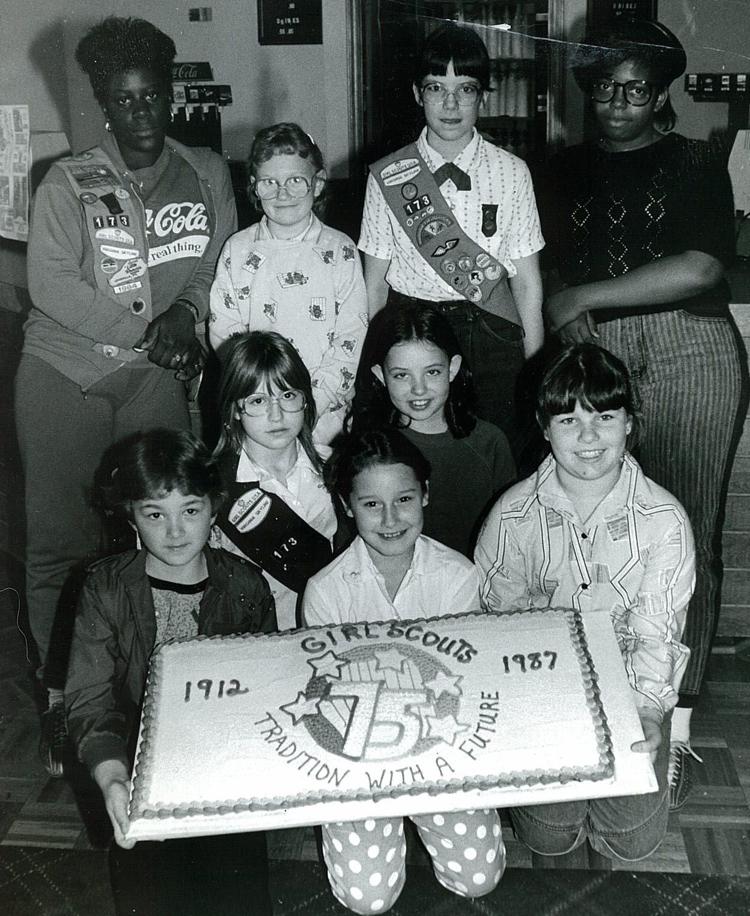 Kenneth and Marie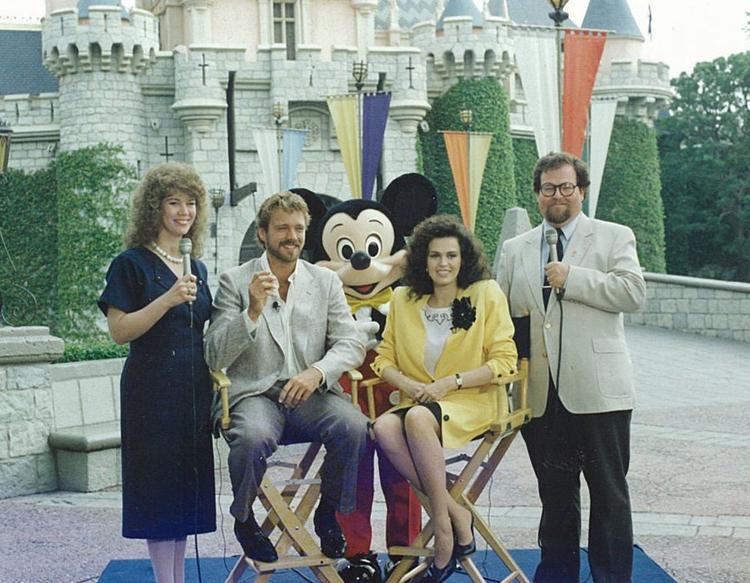 Kids' Kollege in 1994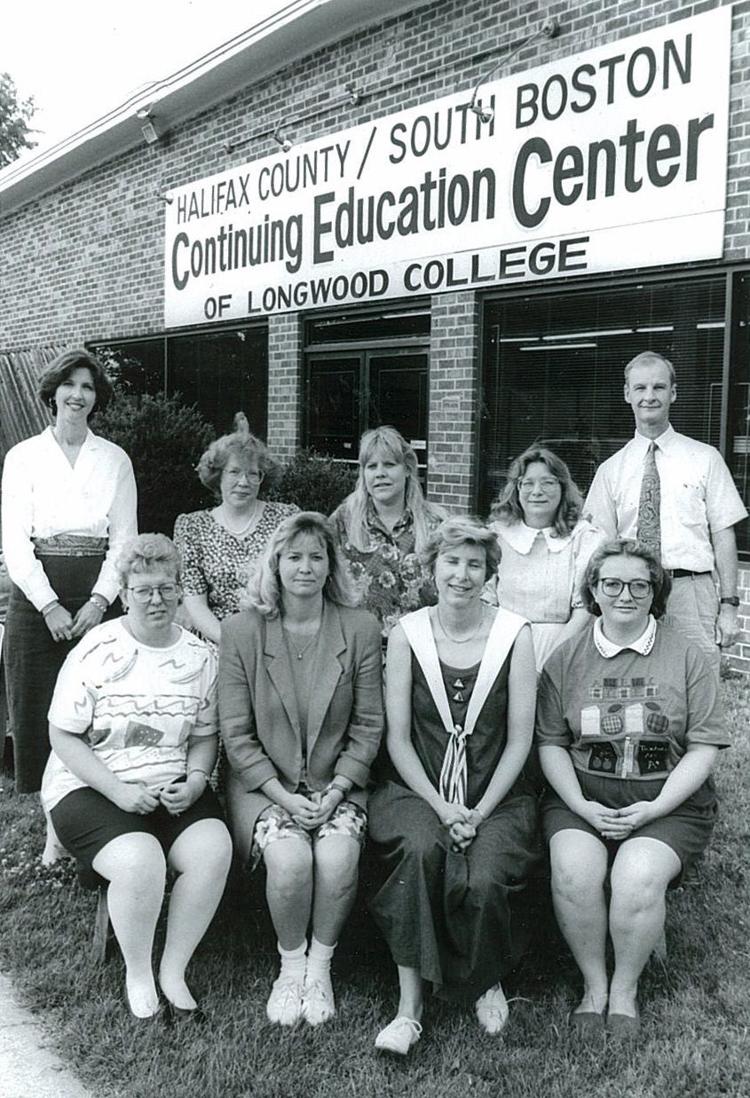 Learning the printing press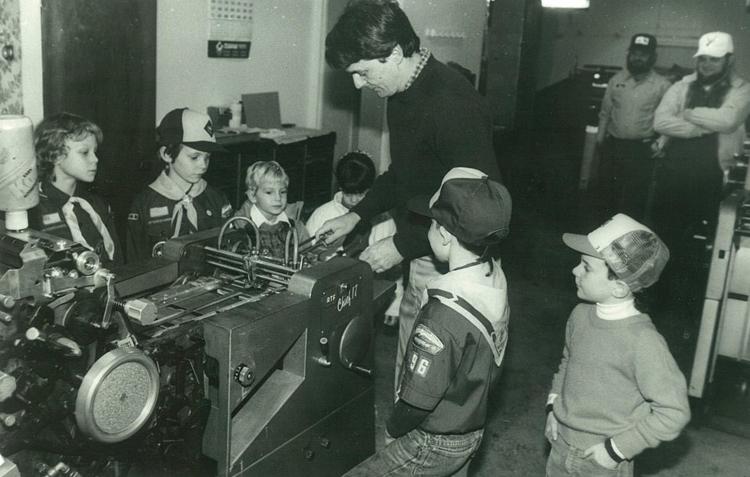 Virgilina Elementary first grade class 60 Years ago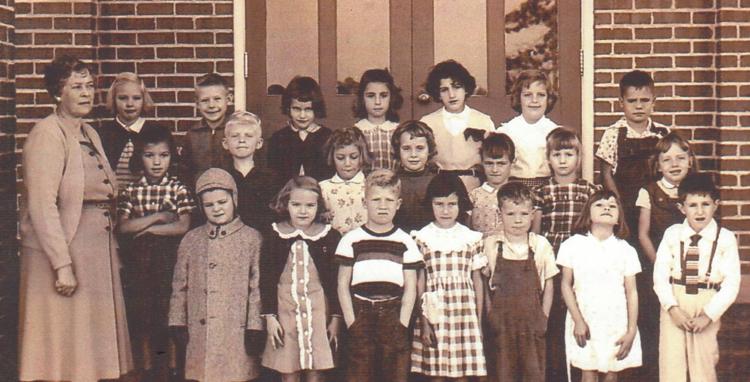 Virgilina Girl Scout Troop #215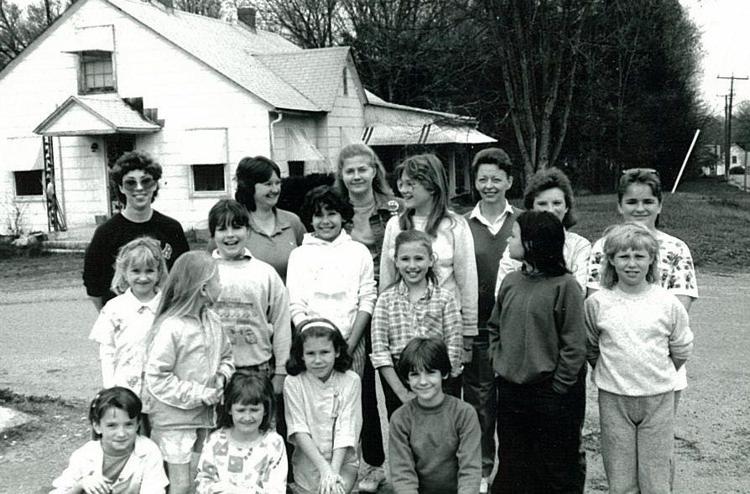 Pig farm tour in Alton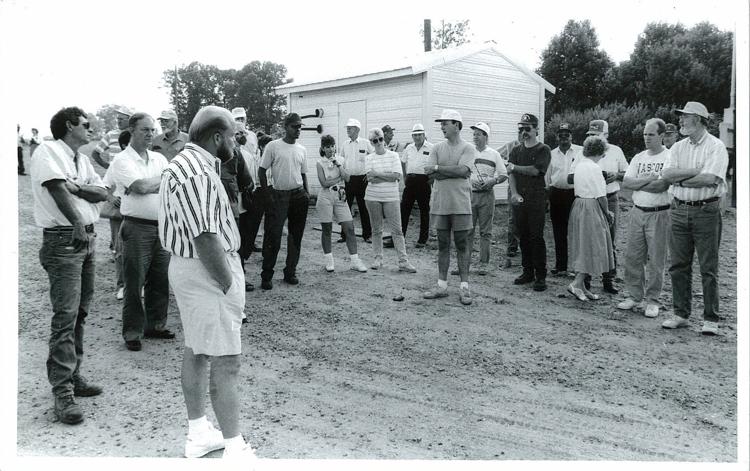 U4EA performs with stop six-band concert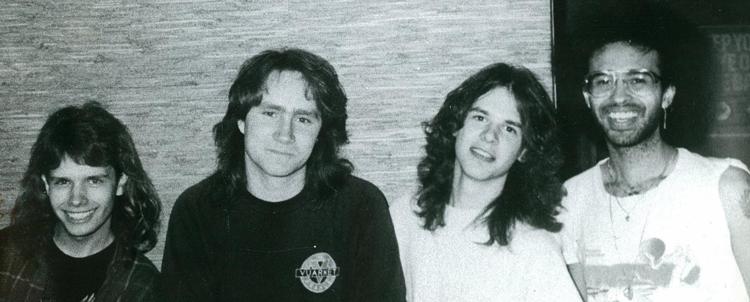 Jamestown fort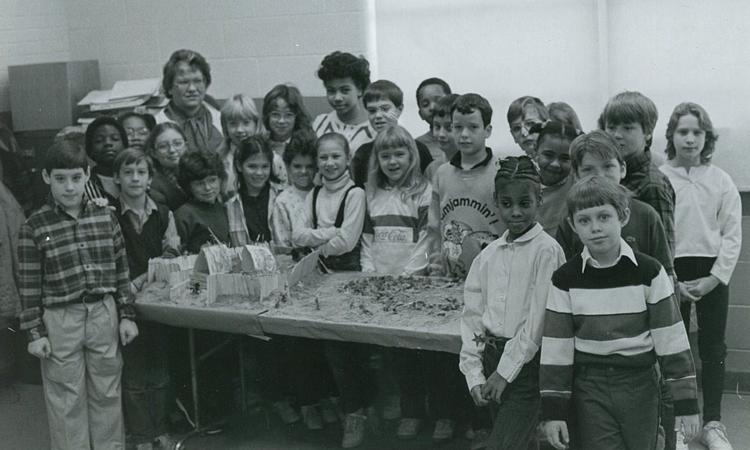 1987 Olympics Day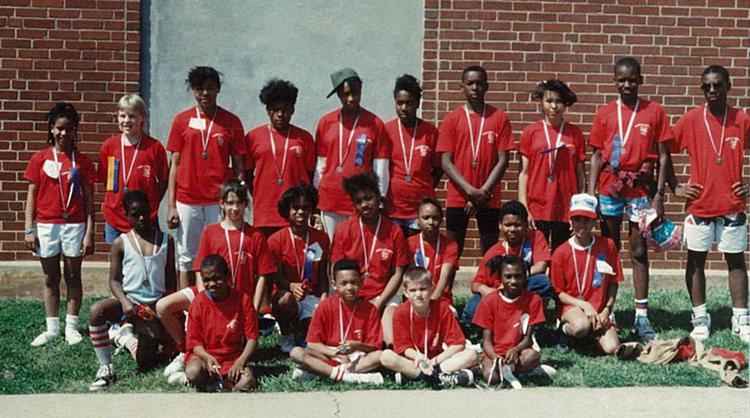 Tobacco Task Force meets

Halifax County Senior High Florist Department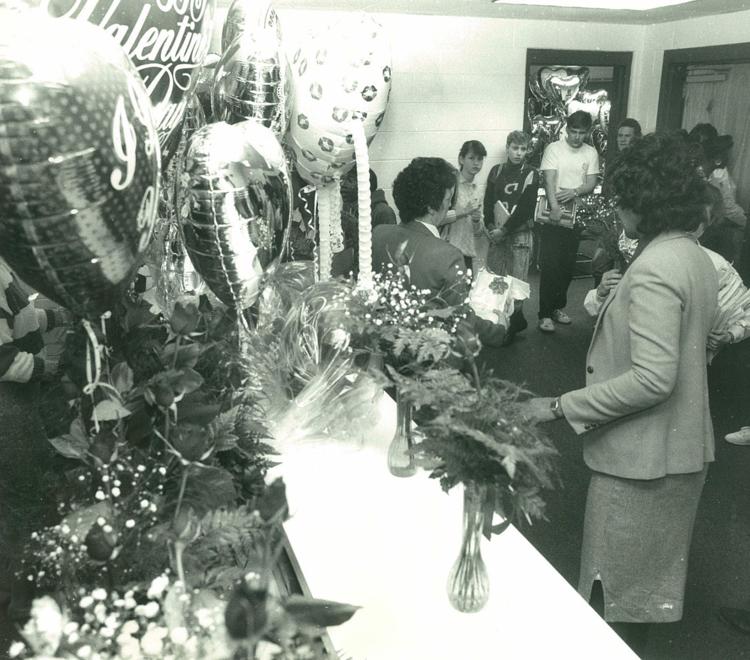 DAR essay contest winners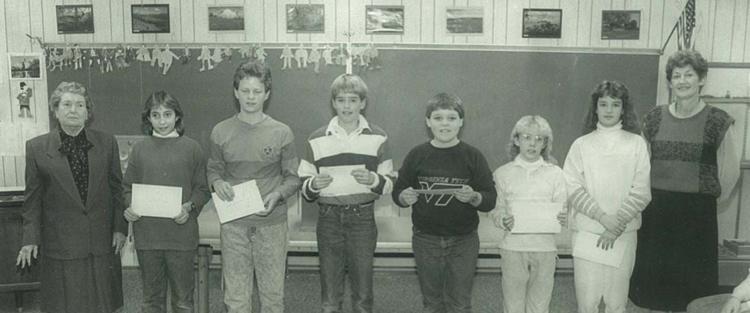 New birthing center dedicated
Battling the blaze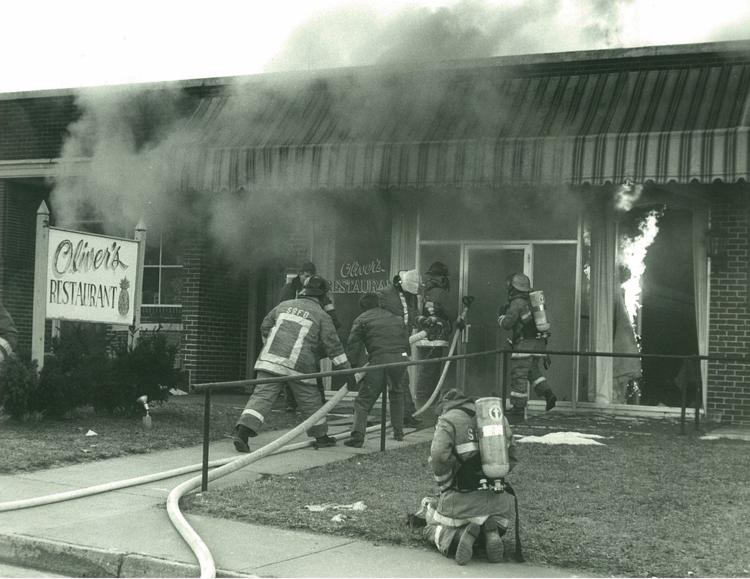 On the march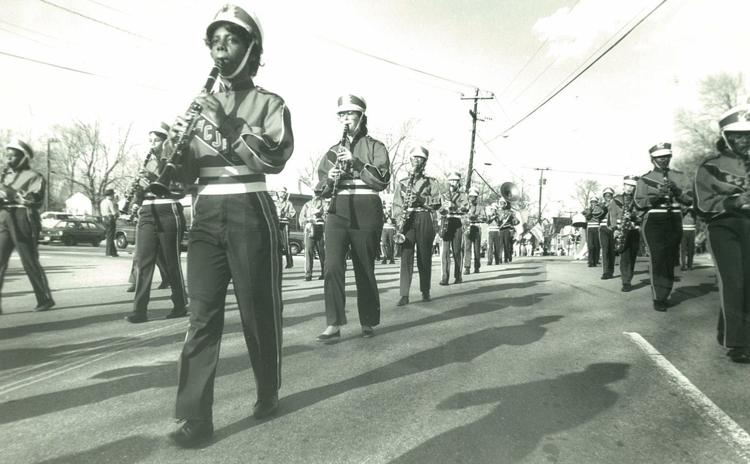 SCA donates food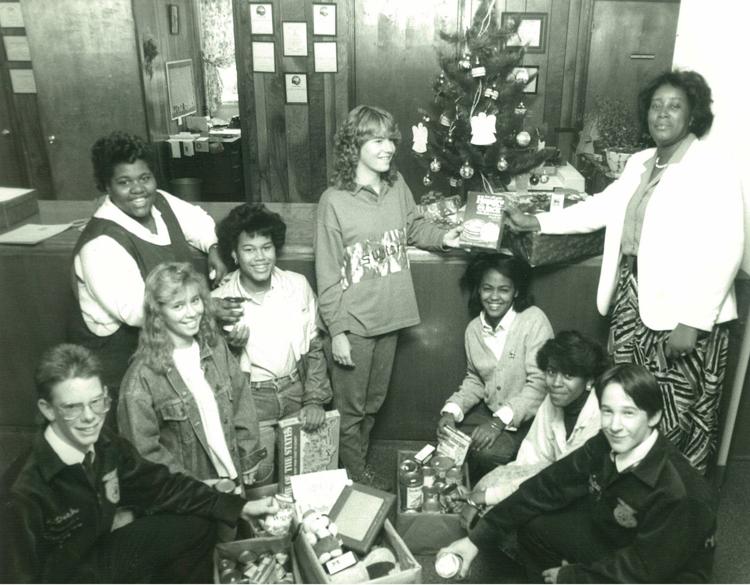 Tough defense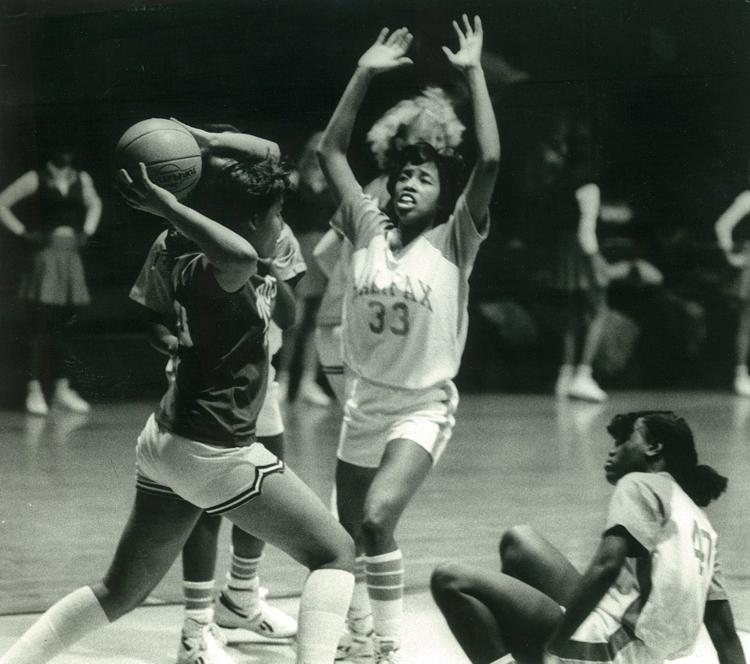 Community Christmas Concert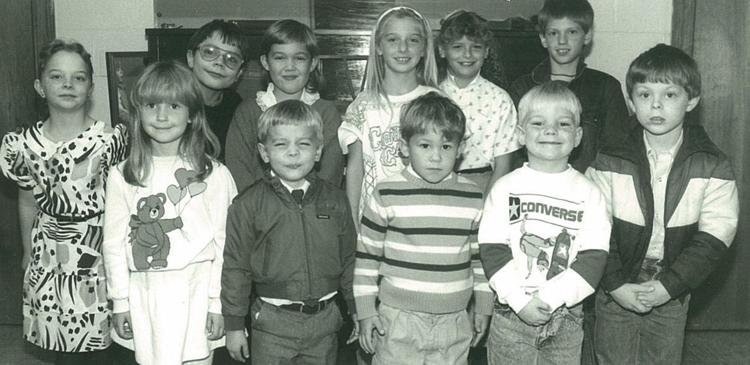 United Way board members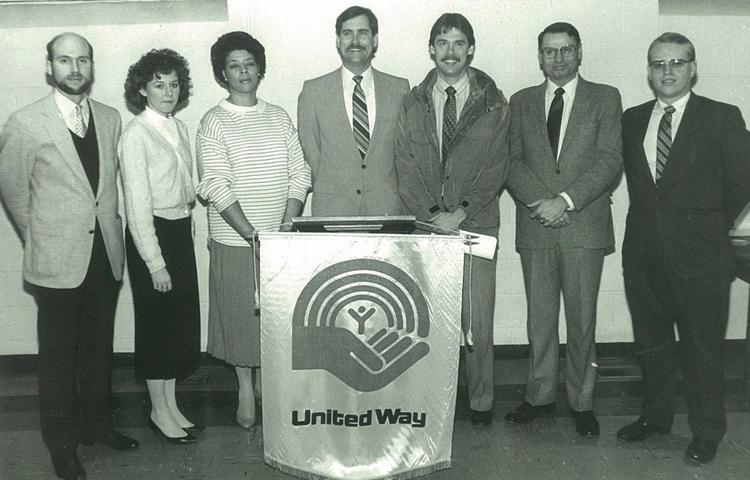 Retiring Halifax County Community Action Board of Directors

Hospital employees contribute to United Way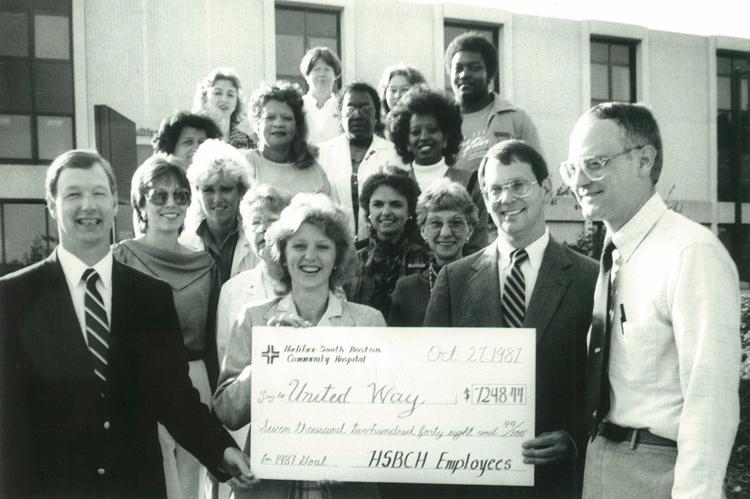 Last-minute campaigning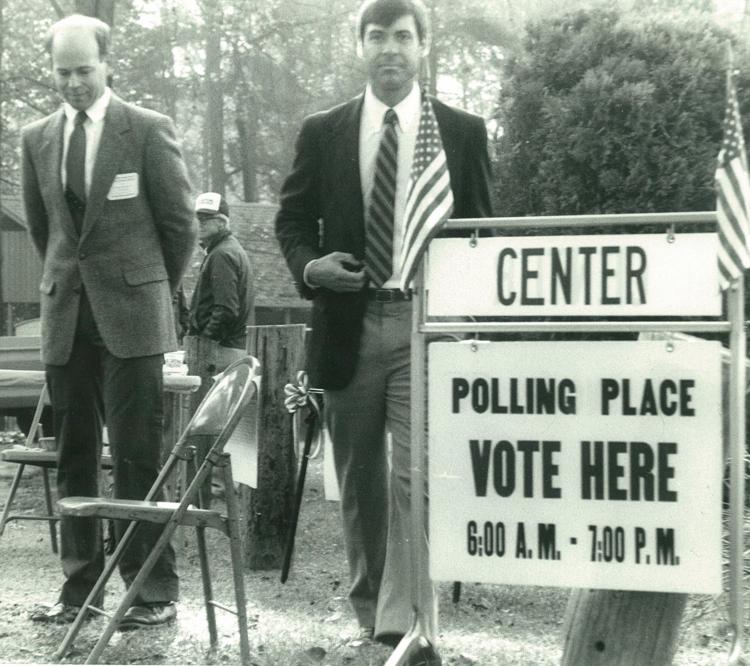 Looking over the announcement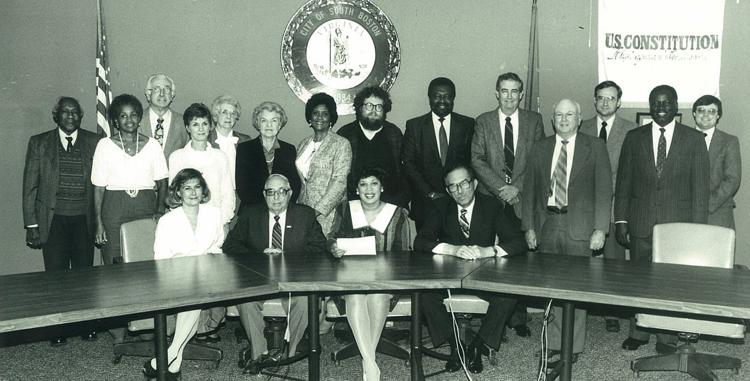 Midget champs
Cast of 'Annie'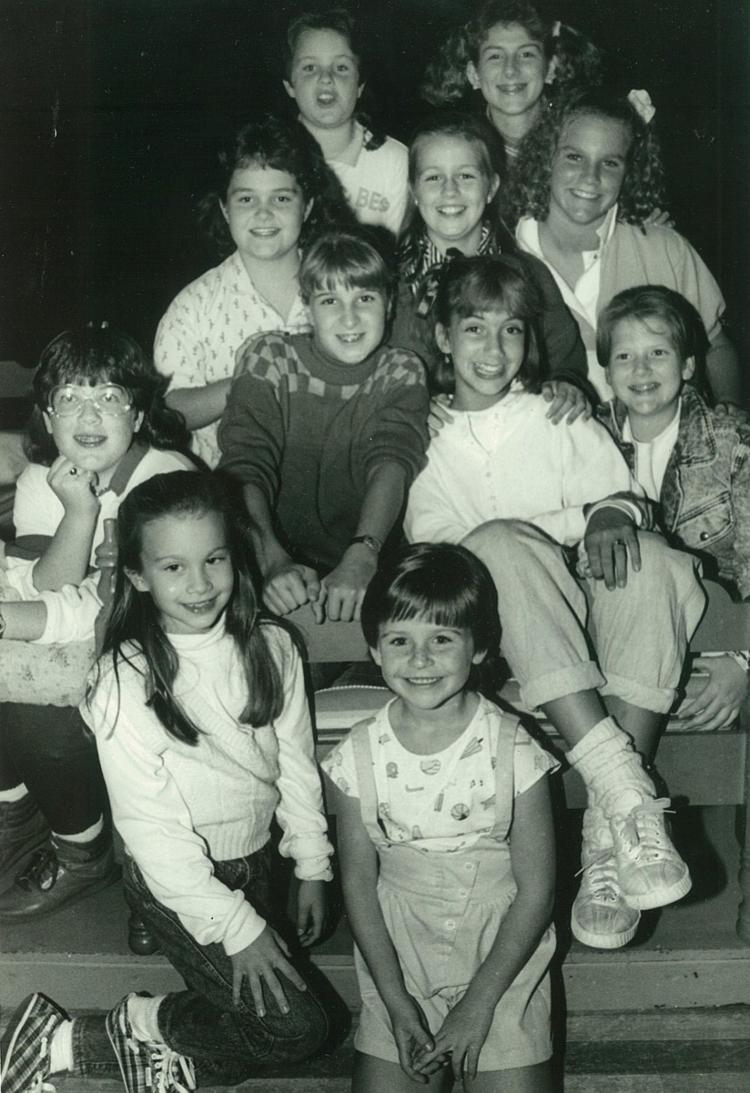 Making presents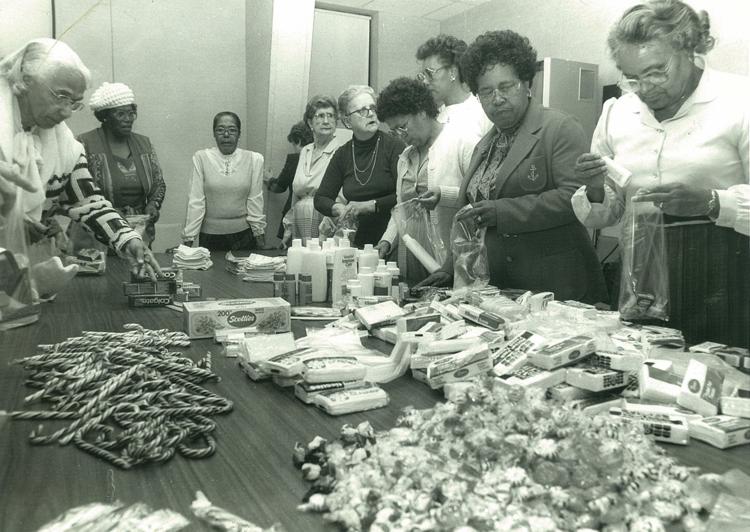 Medal and certificate recipients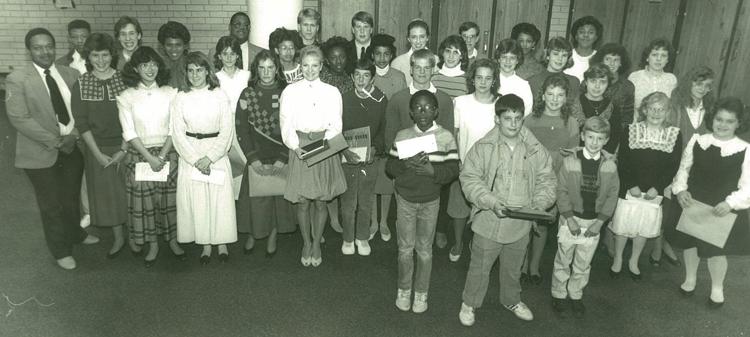 Career Day at Senior High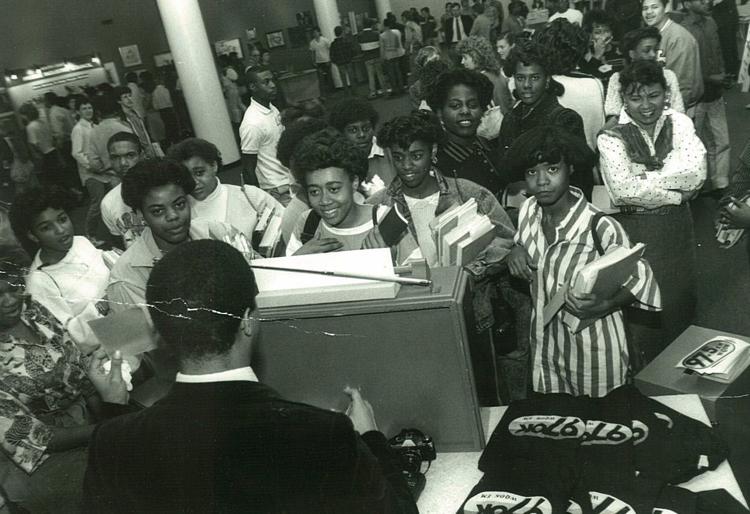 Essay contest winners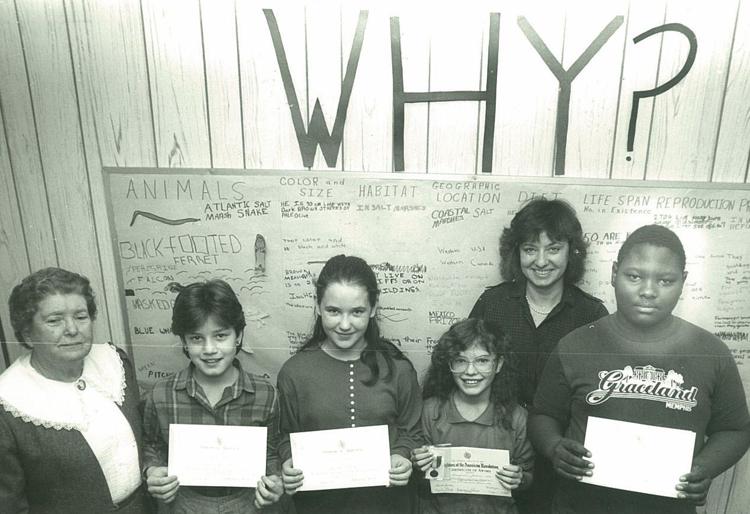 Cantaloupe Festival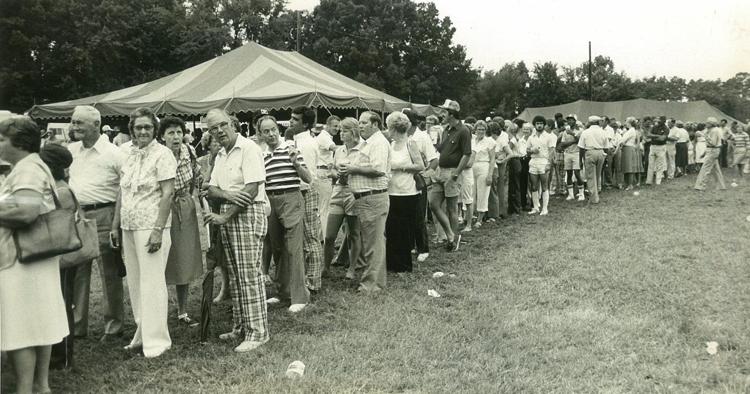 Registered nursing students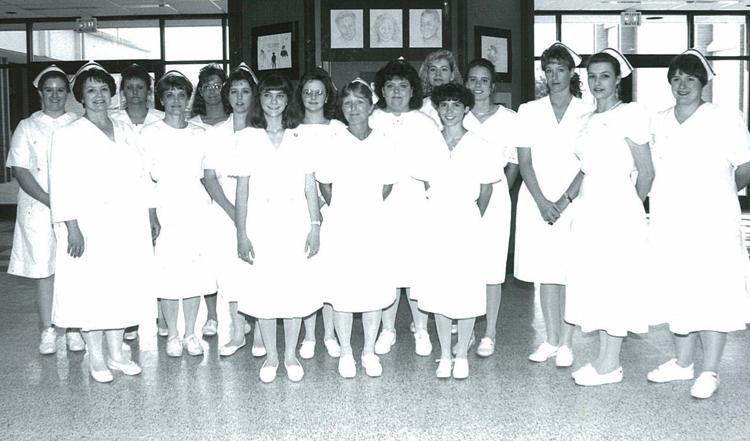 Basketball camp in 1991

ABWA officers installed in 1991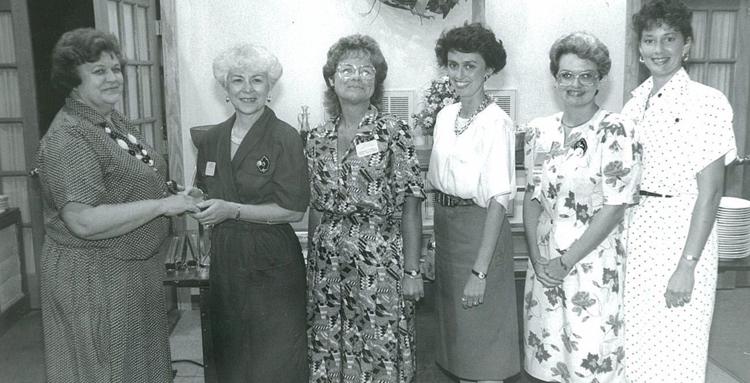 Day Care Center honored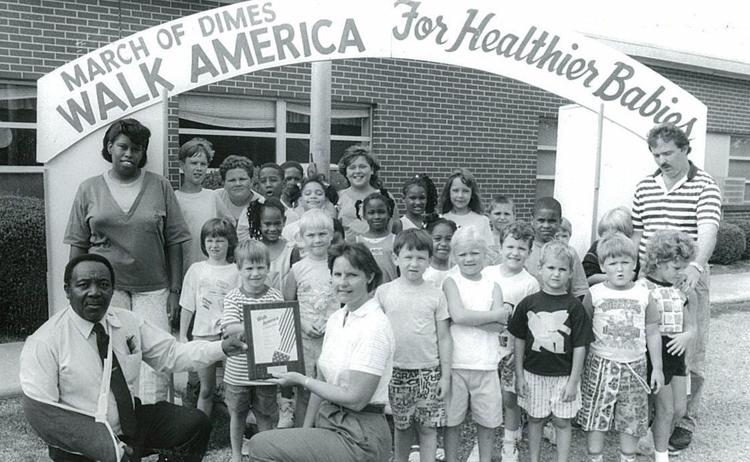 Democrats meet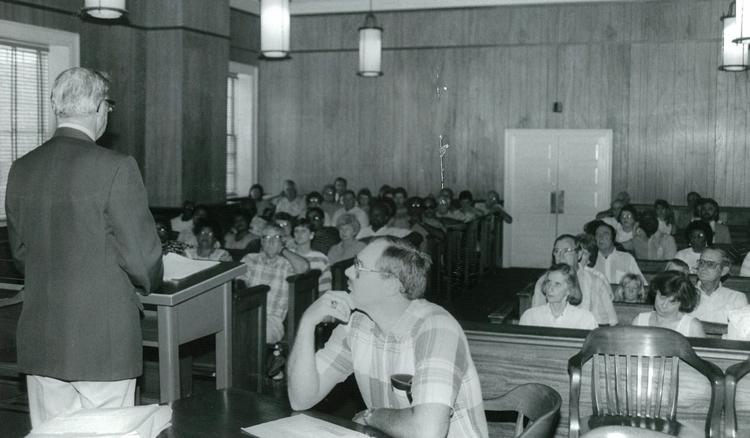 4-H Fashion Revue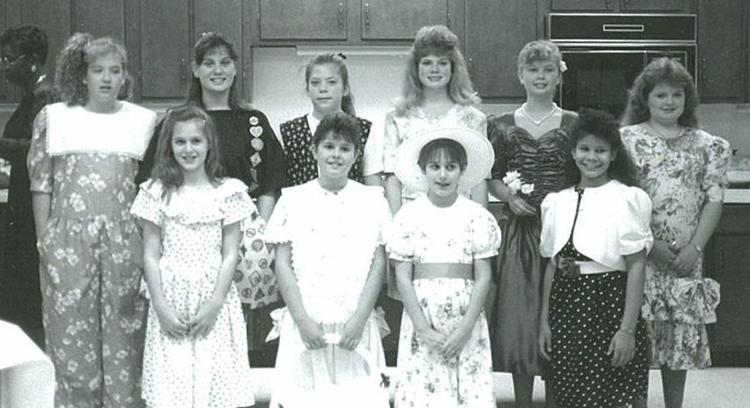 Division champions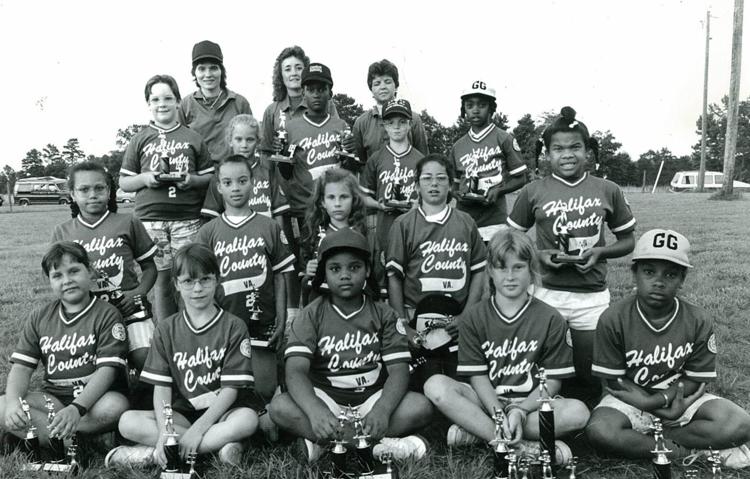 Ponytail champions in 1991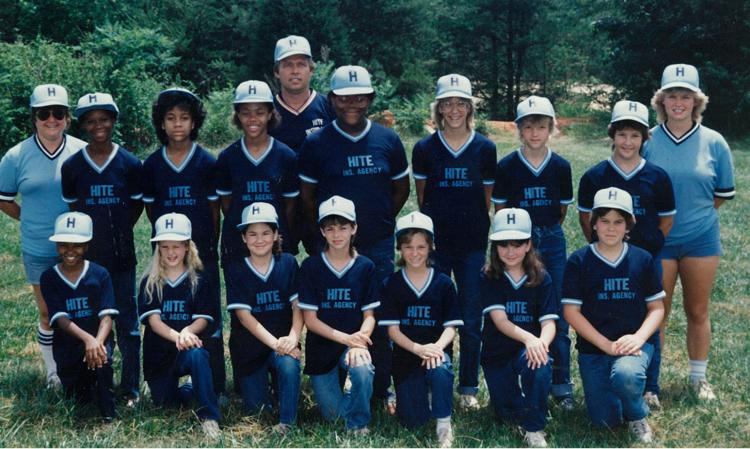 Halifax-South Boston Angels team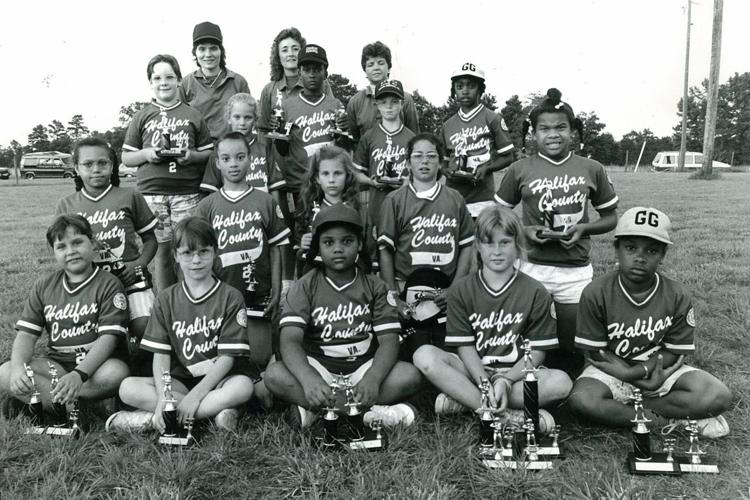 Off for a week at summer camp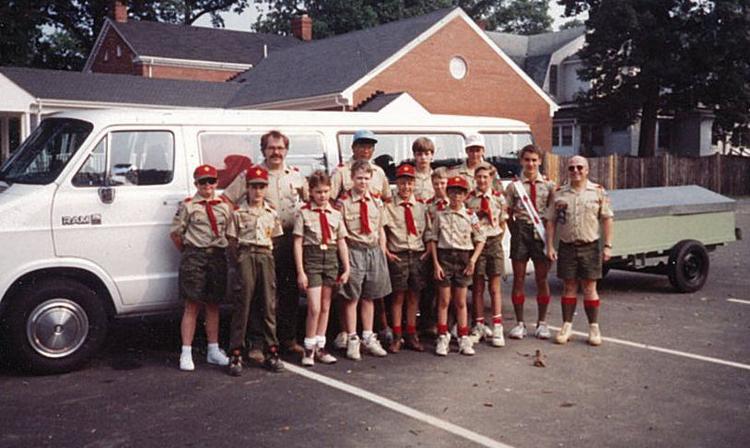 Appointed to position of warrant officer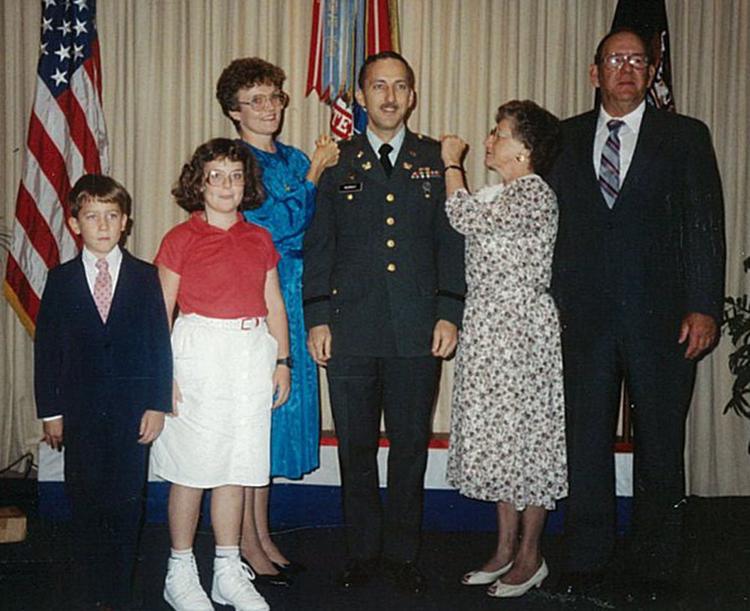 Handmade afghan raffled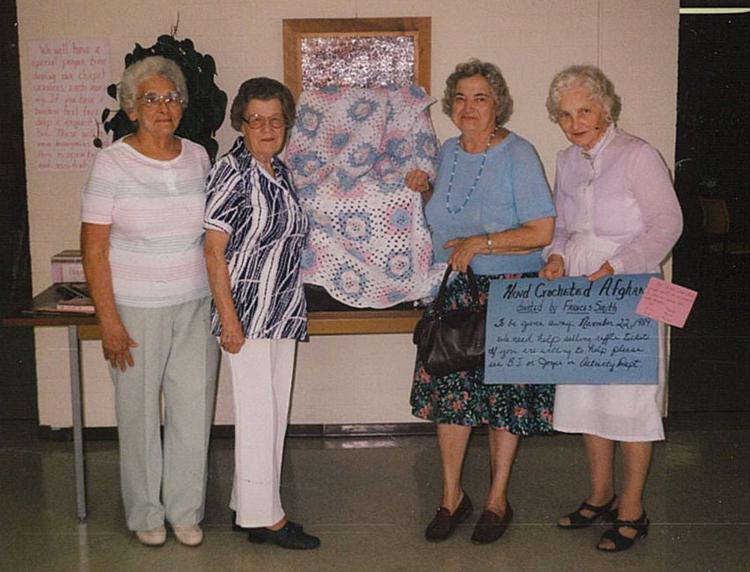 Cooperative Month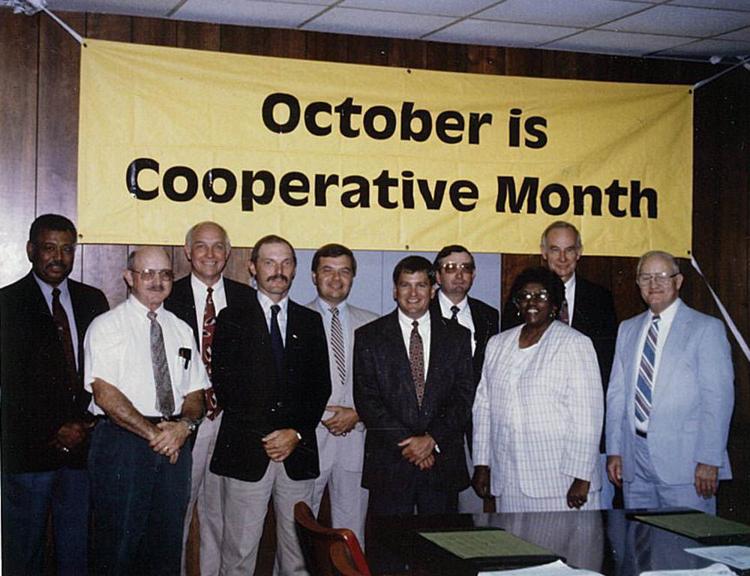 Lunch with students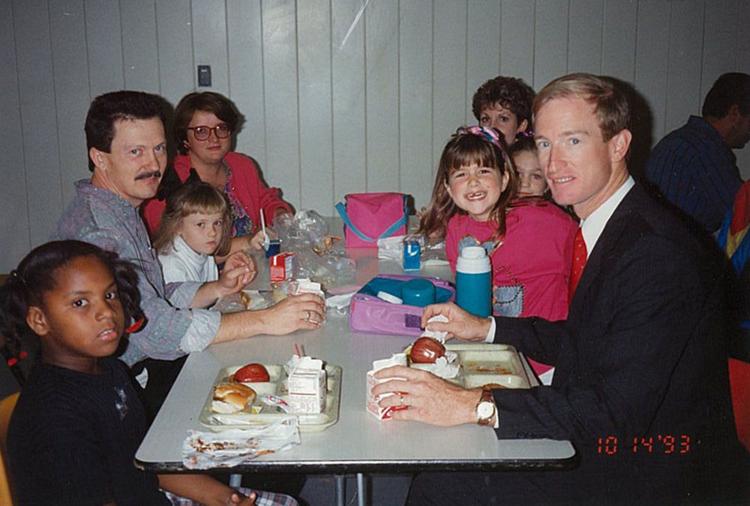 Barn owl nests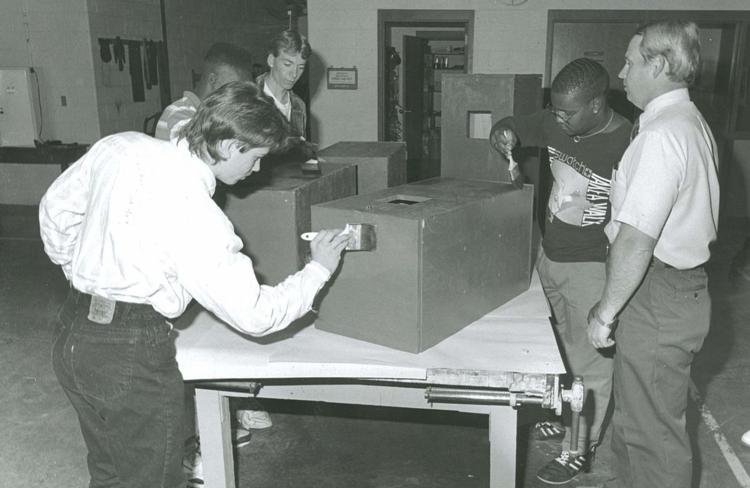 Little olympians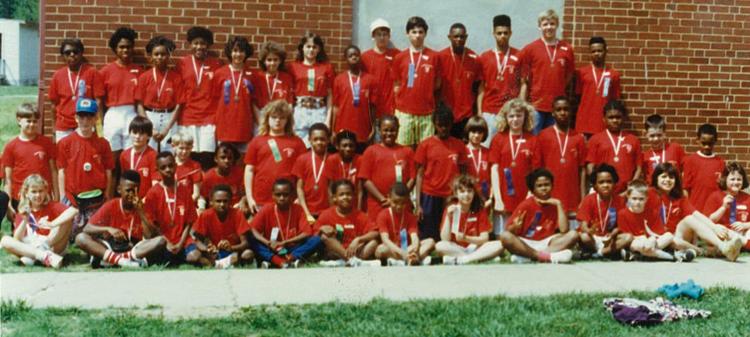 Wishful thinking?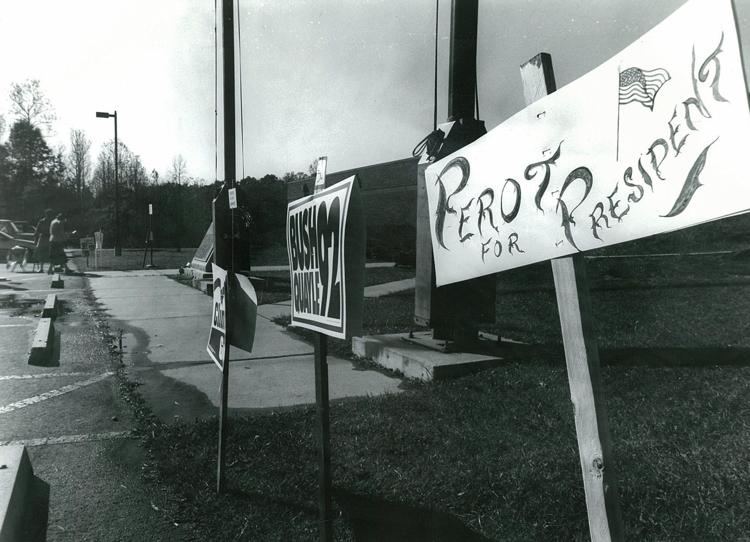 Pilgrim Lady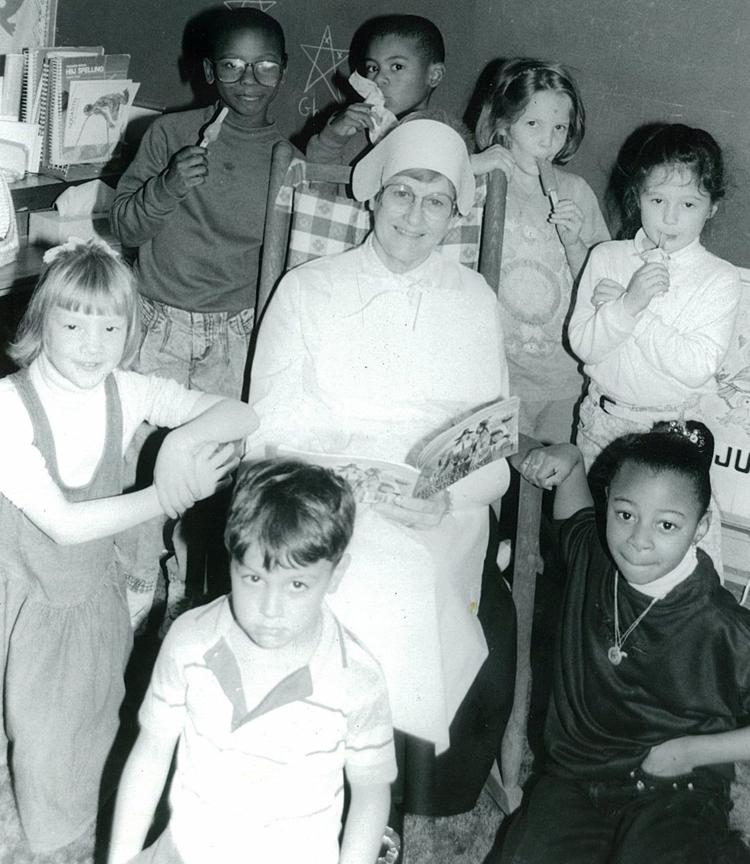 Halifax County Community Action Agency Board of Directors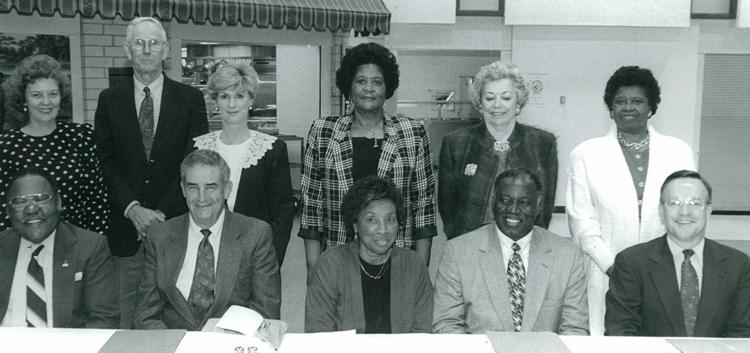 'Chick or Treat?'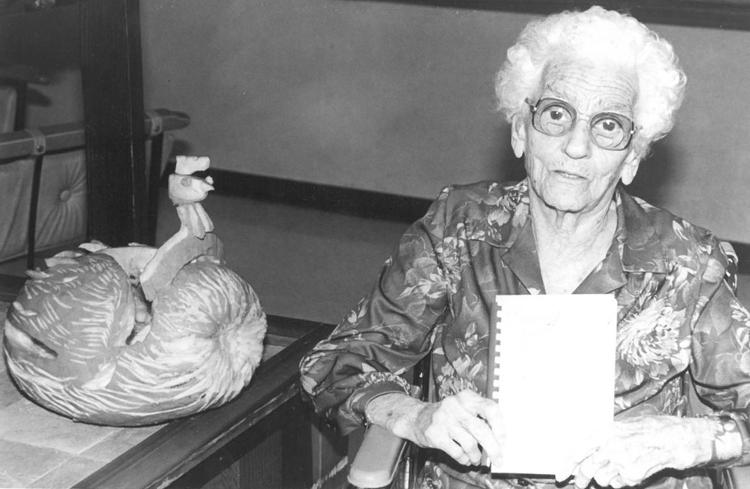 Hyco road ruritan club officers in 1993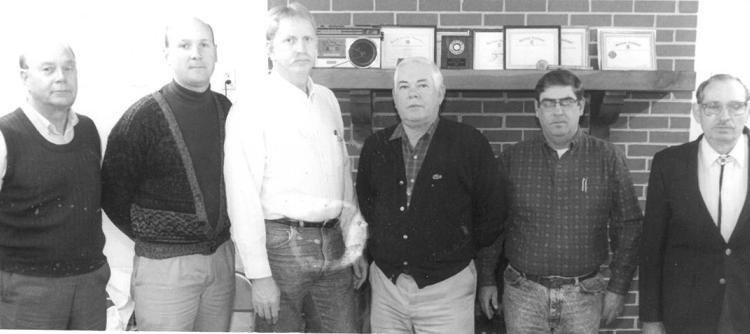 Community Chorale prepares for concert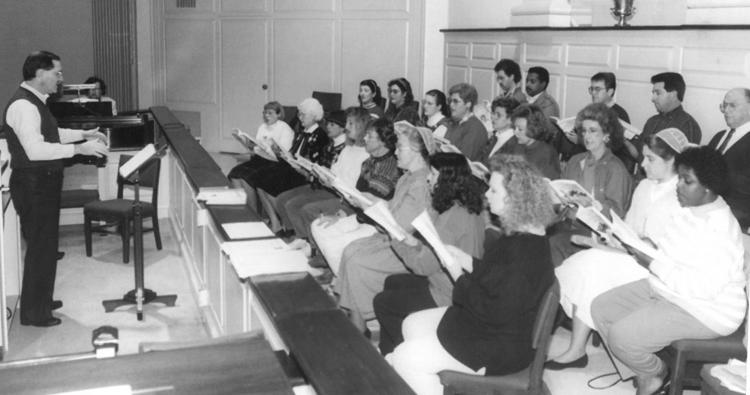 'A Christmas legacy'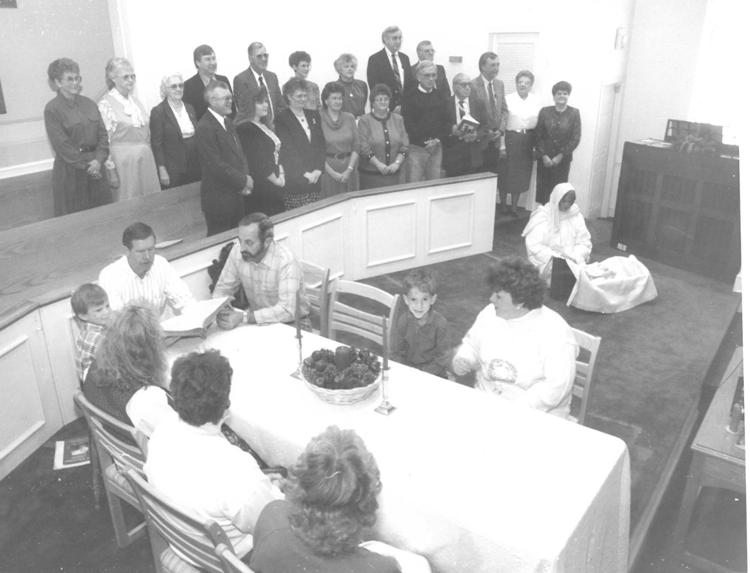 Adopt an angel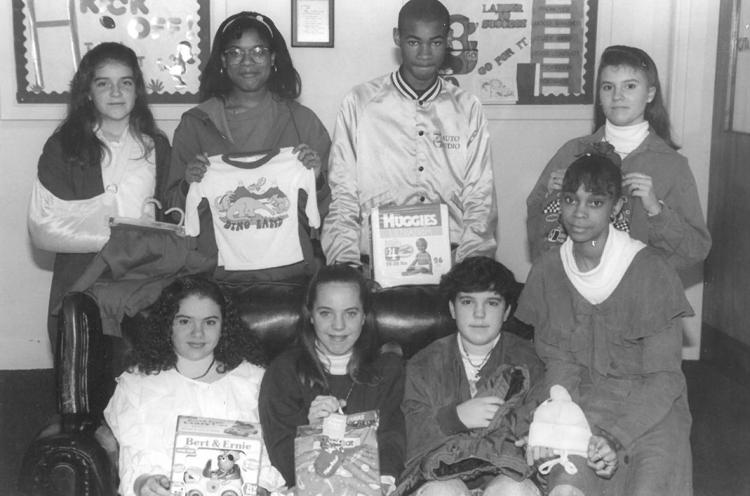 Students make 'stone soup'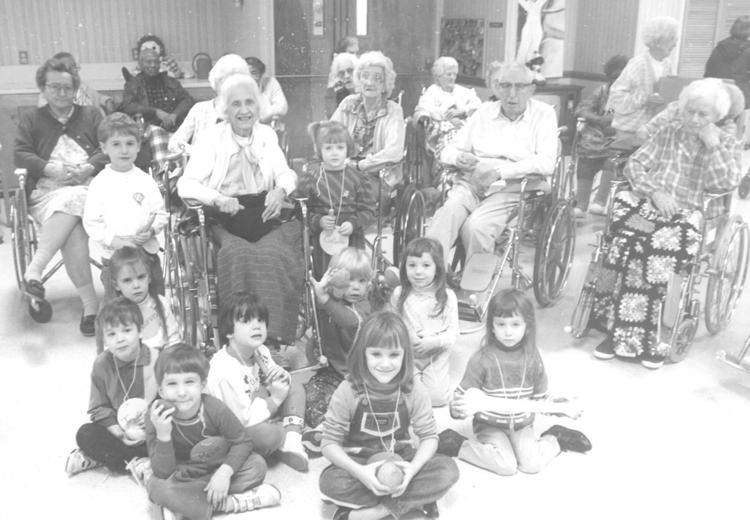 Talking champ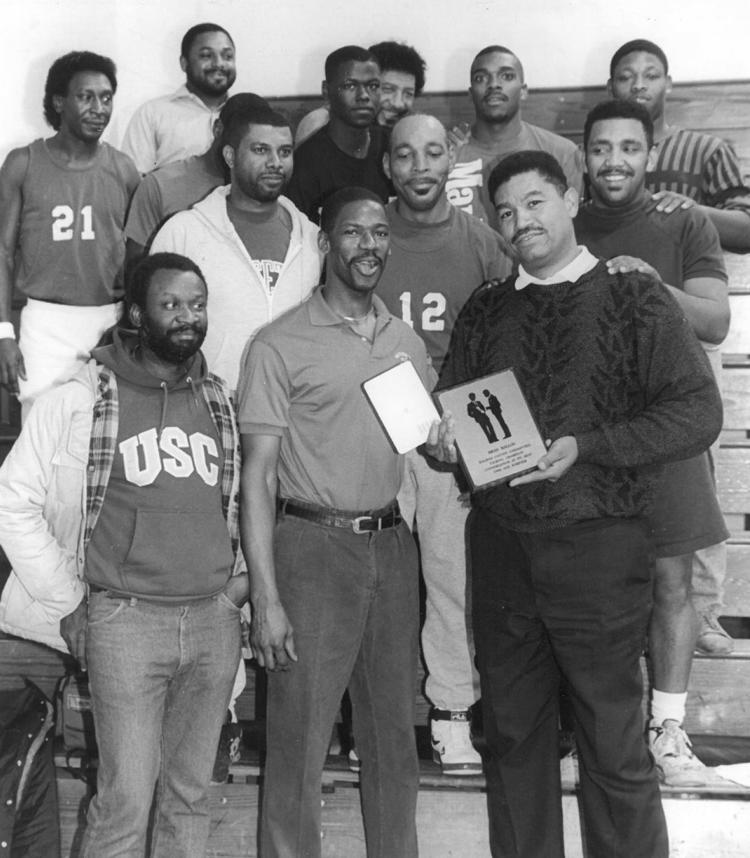 Blast from the Past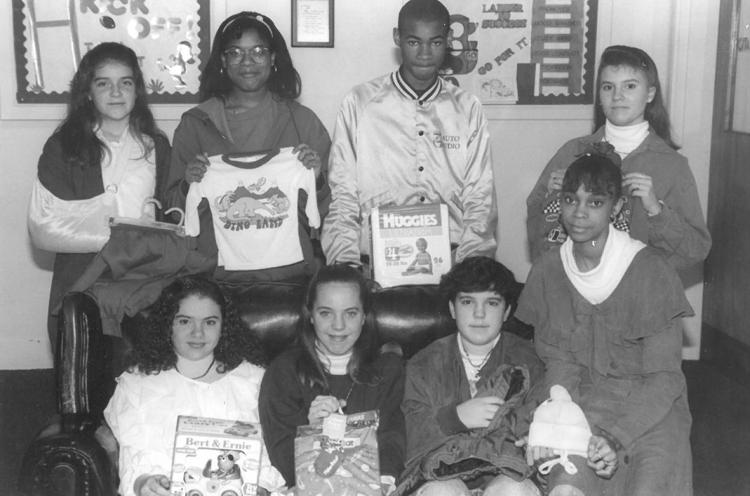 'Shared kidness'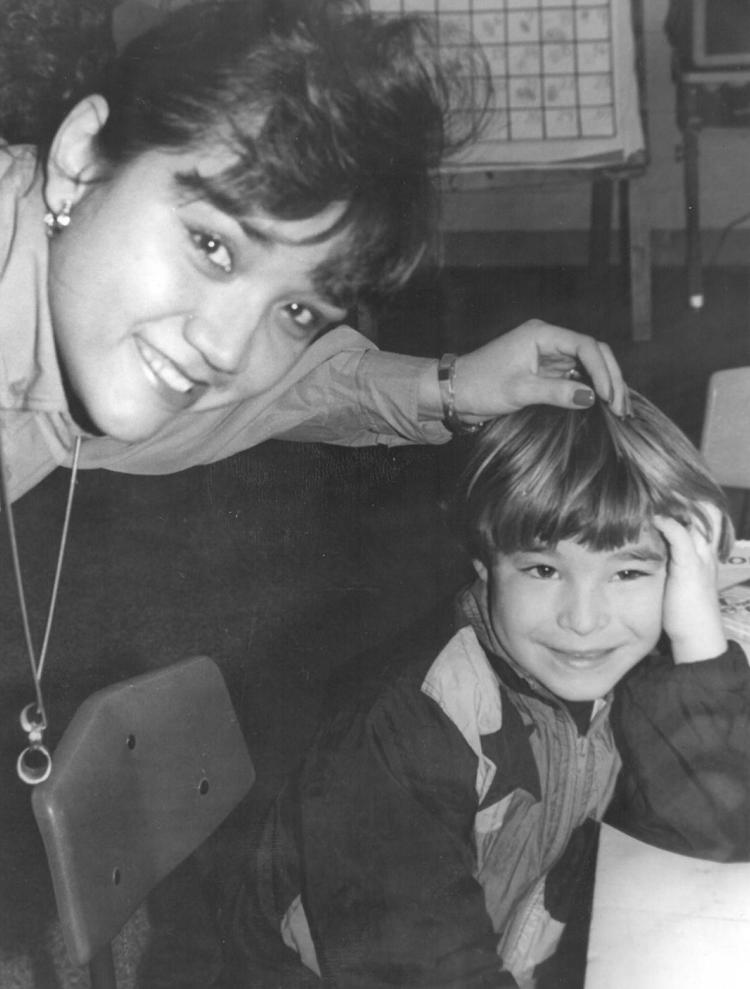 Blast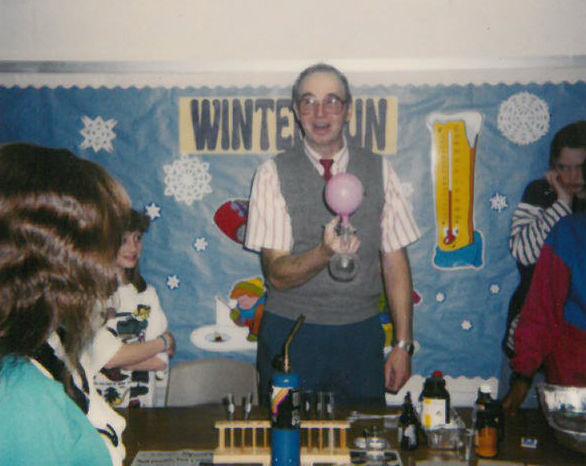 Blast