20 Years Ago | 1999
• The storm clouds of uncertainty darkened this week when cigarette manufacturers announced they plan to reduce purchases of flue-cured tobacco next season. The reduction could result in a 30 percent cut in quota, a 66 percent cut over the past three years, which could spell ruin for tobacco farmers throughout the flue-cured producing states. This and other factors in the downward spiral of tobacco farming in the U. S. has many farmers lashing out in the form of a class-action lawsuit against the signatories of the Master Settlement Agreement.
• Flue-cured tobacco growers are staring at a triple-witching nix for the 2000 growing season with lowered buying intentions from U. S. cigarette manufacturers, over 250 million pounds of unsold leaf in the co-op program and a shrinking export market. U. S. cigarette makers announced this week that they intend to purchase 286 million pounds (farm sales weight) in 2000, down 12.5 percent from the 1999 purchase intentions of 327 million pounds. That amounts to 41 million fewer pounds.
• The seniors on this season's Halifax County High School varsity boys basketball team were Tyrone Dunkley, Fred Price, Jameen Jackson, William Haugh, Cardell Mosley, William Jennings, Josh Milam and team manager Earl Clark Jr. 
45 Years Ago | 1974
• Buggs Island Lake will plunge to its lowest level in almost 20 years by Dec. 6, 1974 when it reaches an elevation of 285 to 286 feet above sea level. That information was released earlier this week by officials at John H. Kerr Reservoir. Exposed shorelines, dotted with tree stumps and rocks, give evidence to the low water situation that has caused consternation among property owners surrounding the 800 mile shoreline lake but even more so among owners of boats and floating docks.
• City Council Monday night agreed to purchase a new accounting machine, approved an amendment to the city charter and allocated $1,000 to convert the old fire department apparatus room for police department storage. City Manager J. Aubrey Houghton said the new machine, the NCR 399, would cost about $27,000. The state, if they approve the application, would share one-third of the cost, he added.
• It was a successful debut for Coach John Crittenden as Comet JV coach, but he has some nervous moments, before his lads won a double overtime encounter with the Person County JV Rockets in Roxboro, North Carolina, Tuesday night, 47-45. Person led 25-15 at halftime, and then came the Comets, as they roared from behind to knot the score at the end of regulation play 43 all. 
60 Years Ago | 1959
•The "hard sell" campaign to convince South Boston and Halifax County voters on the idea that the big $525,000 construction program on the Courthouse square is a good deal began in earnest last night. It is expected to increase in intensity until the referendum comes up on Dec. 15. Frankly, that's the way the "salesmen" planned it last night. Meeting the press representatives in the courthouse were some eight or nine members of the Halifax County Bar Association, the group that was the first to get behind a package construction program including a new jail, major renovations and enlargements of the courthouse and connecting county offices. Also on hand were Chairman George R. Alden and Huell W. Matthews of the board of supervisors as well as supervisor-elect E. Y. Wimbish and Frank E. Booker.
• Gene Brewer, president of U. S. Plywood, visited the city and the site of his company's newest plant made a tour of the site when press and radio greeted him and was feted at a social function before leaving the city on Saturday. Recent additions to the skeleton crew of company personnel here have been Wallace Stephenson, plant accountant, who will move his family this weekend, Charlie Gersback of Redding, California, plant engineer who will remain here until the plant is finished and operations start, and John Clarkson of the New York office, assistant controller who here on a short personnel training mission. Plant manager Richard Bailey has been on the scene for some time, and field representative, Henry Barbour, here since U. S. Plywood first began surveying the site as a possible location.
• In the ad department: Wilborn's Hardware was advertising boys and girls bicycle specials including a 16" for $22.95, 20" for $29.95, 24" for $31.95 and 26" for $32.95. Colonial Stores advertised a 10 oz. jar of Maxwell House coffee for $1.39, a 10 lb. bag of flour for 69 cents, 4 rolls of Blue Ribbon toilet tissue for 29 cents and 5 lbs. of bacon for $1.29. A. R. Via & Bro. was advertising Bulova watches for men and women, your choice only $35.75. Halifax Department Store was advertising a Wells Fargo train and village set for $19.99, a sturdy 10" wheel tricycle for $8.88 and a 20-inch bike with training wheels for $29.99. 
Art classes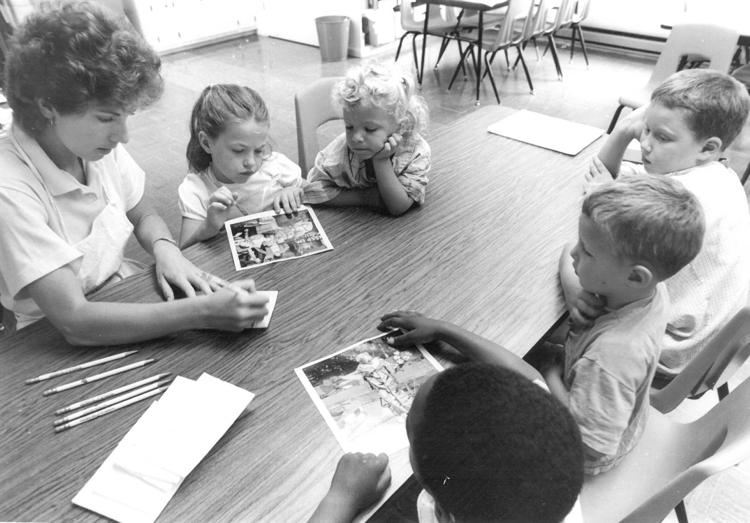 Emergency Medical Technicians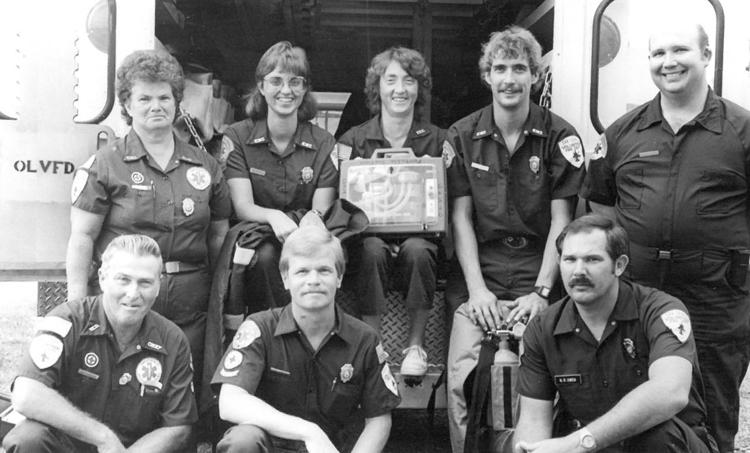 Clean-up crew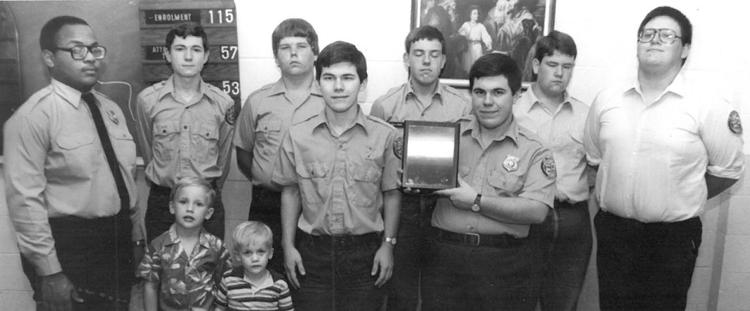 Awards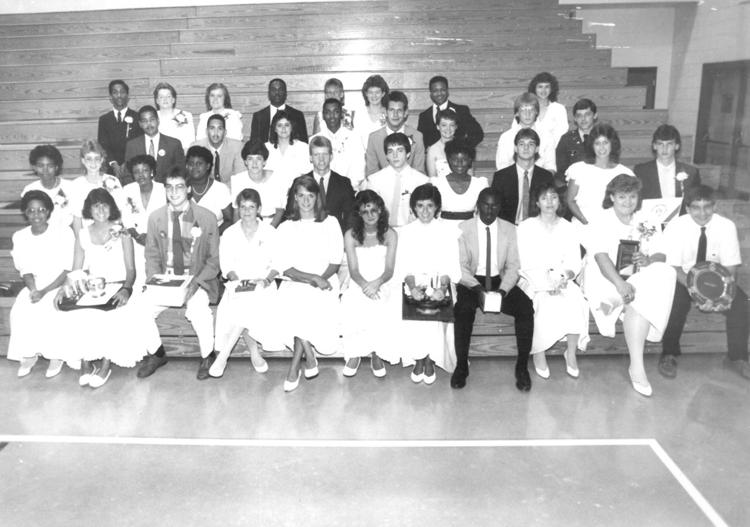 Swimming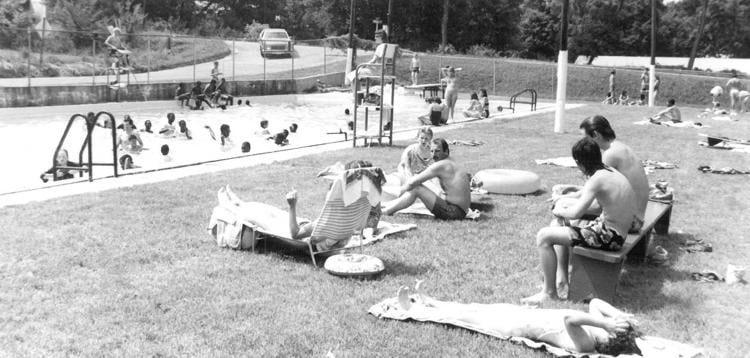 Blast Ruritans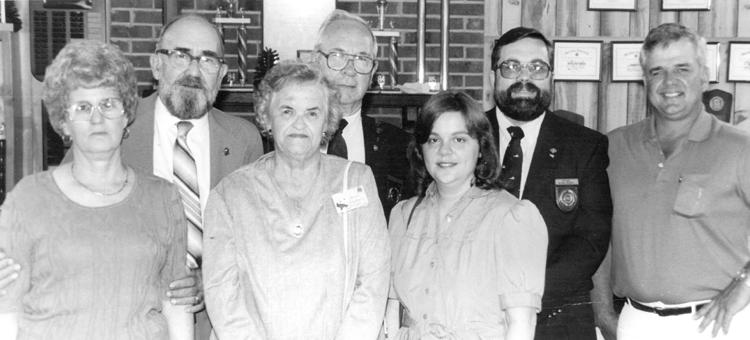 Winners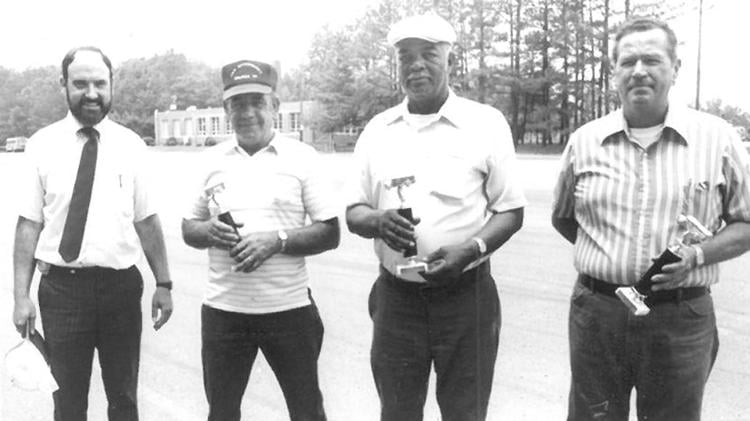 Women's Club

Baseball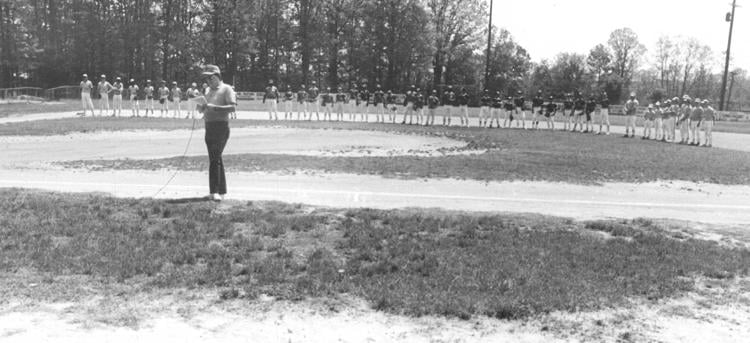 Grand Champion
Blast derby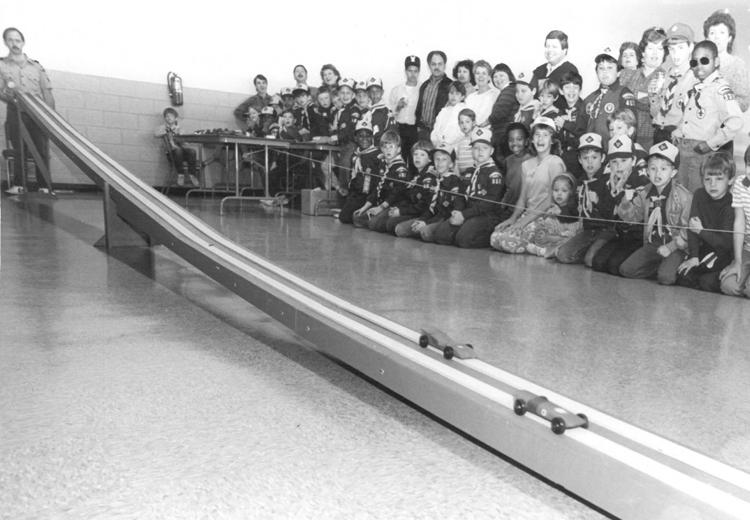 Easter
Public speaking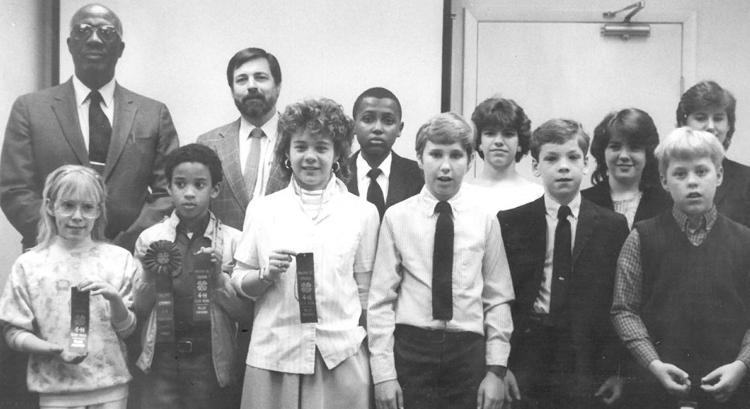 Virginia Cantaloupe Festival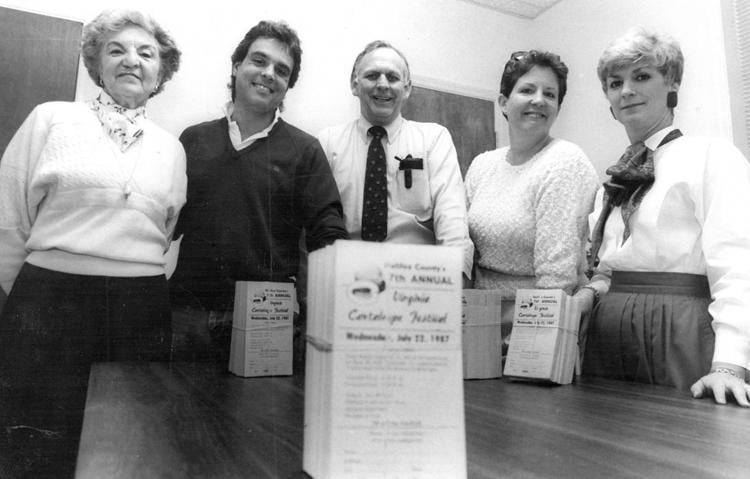 Award winners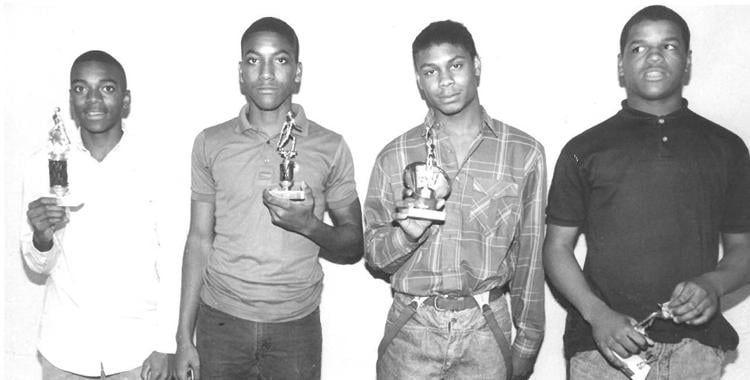 Ingram Post Office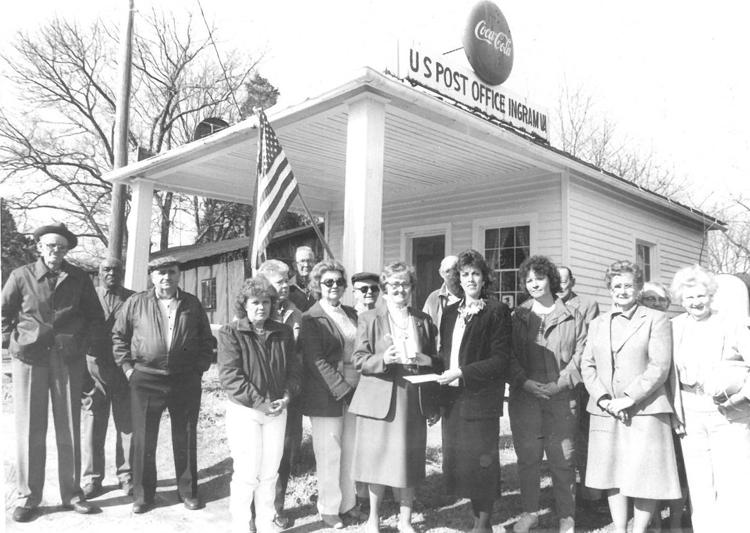 Blast quilt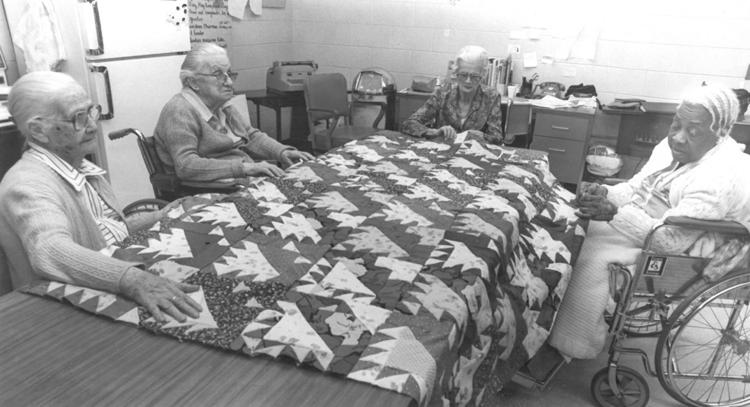 Librarians Association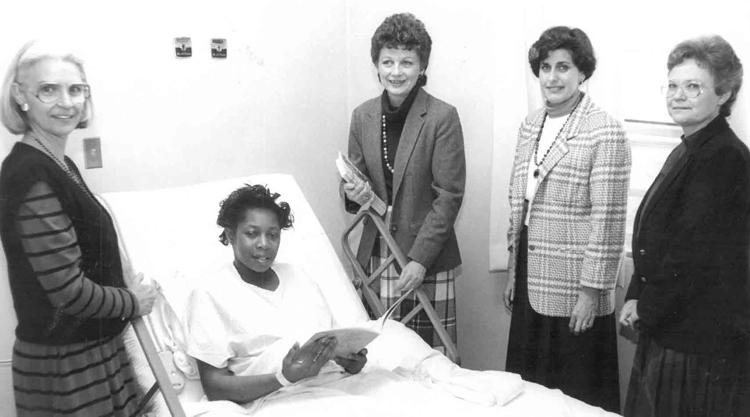 Cantaloupe Festival Planning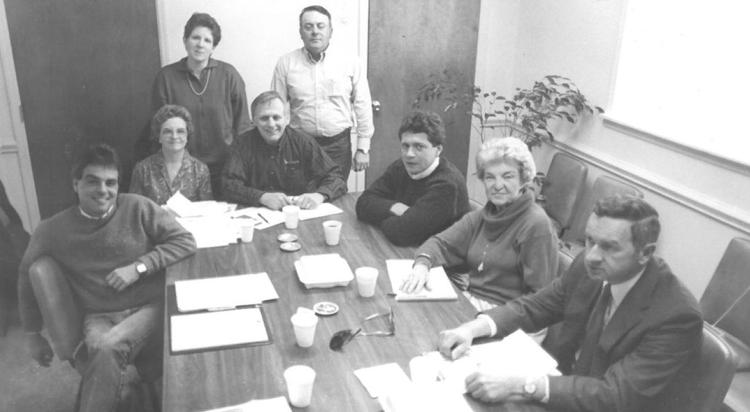 Steam whistle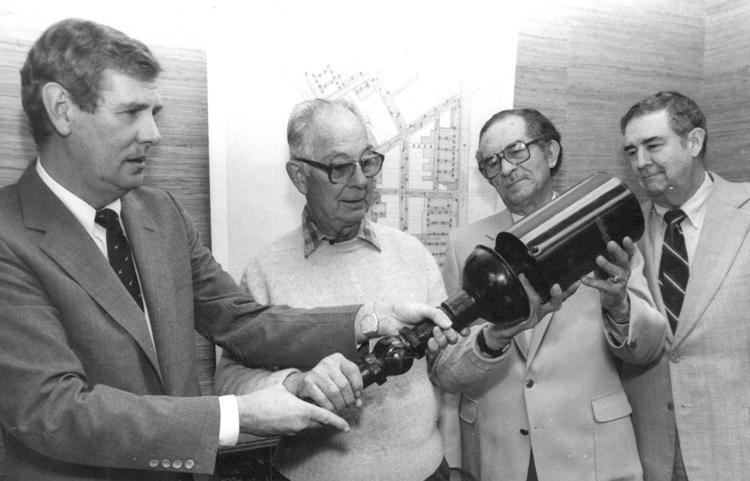 Volleyball

Guest speaker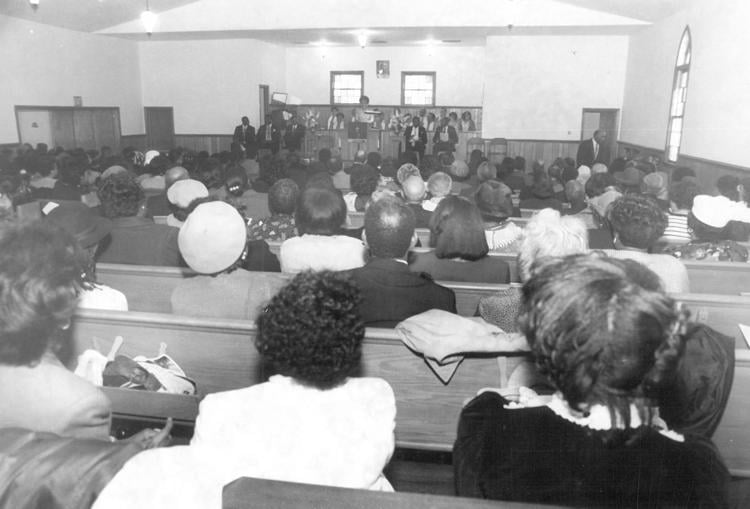 Presto Products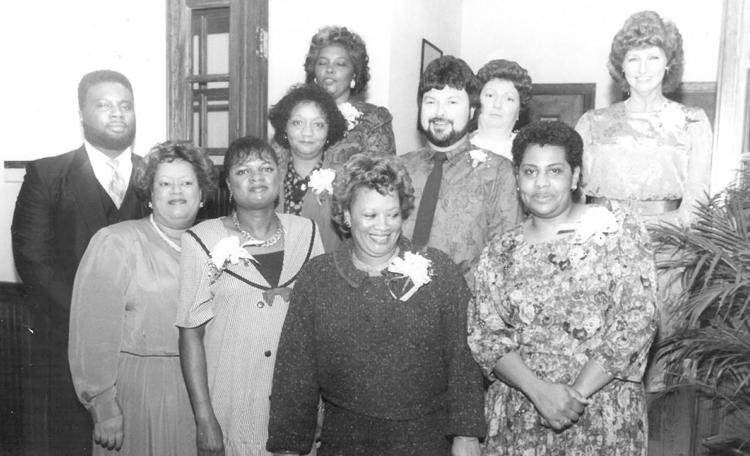 Award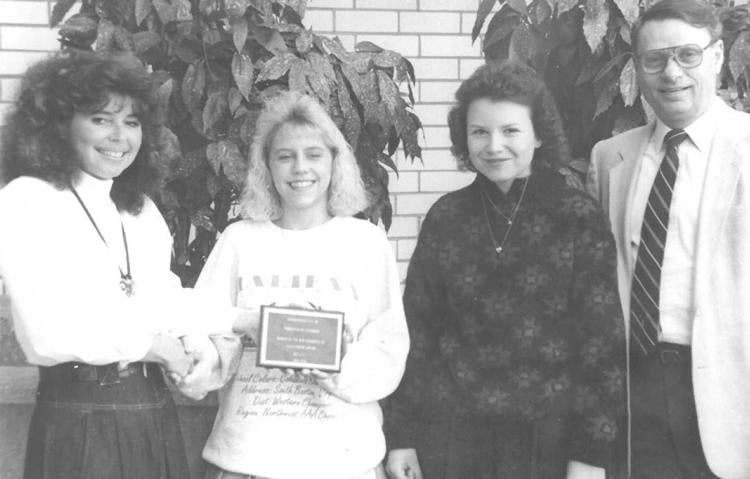 Band students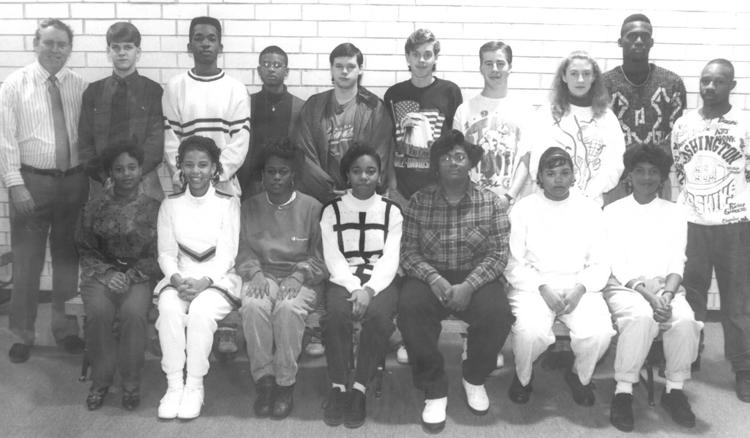 Donation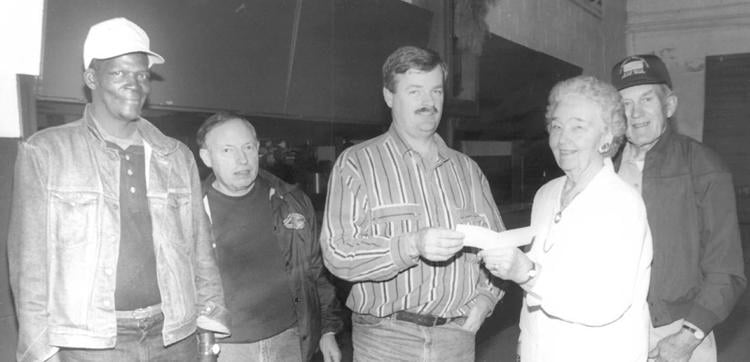 Veterans Day
Blast Honor Roll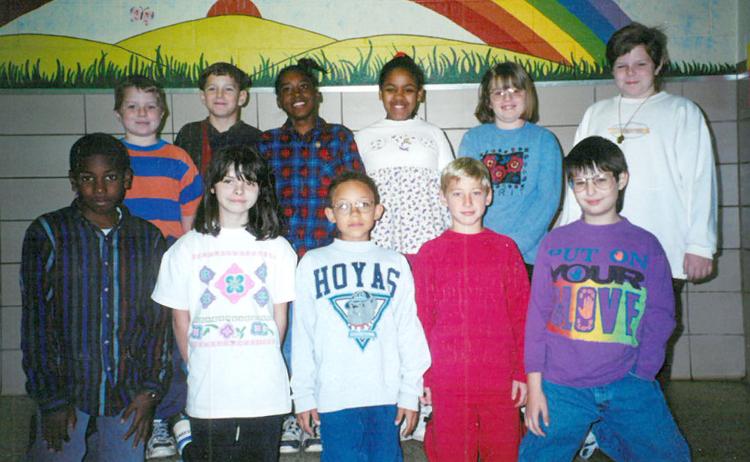 Blast Honor Roll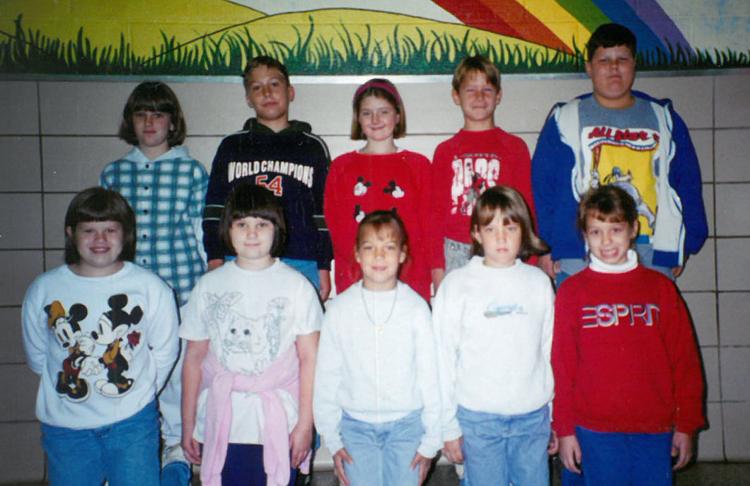 Stamp club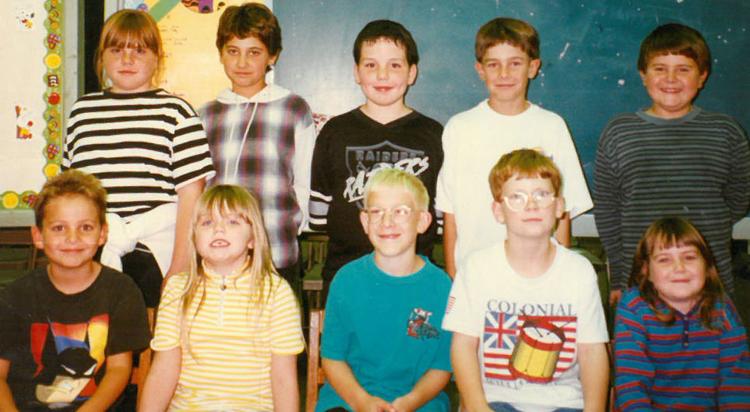 Halifax County High School Library Media Center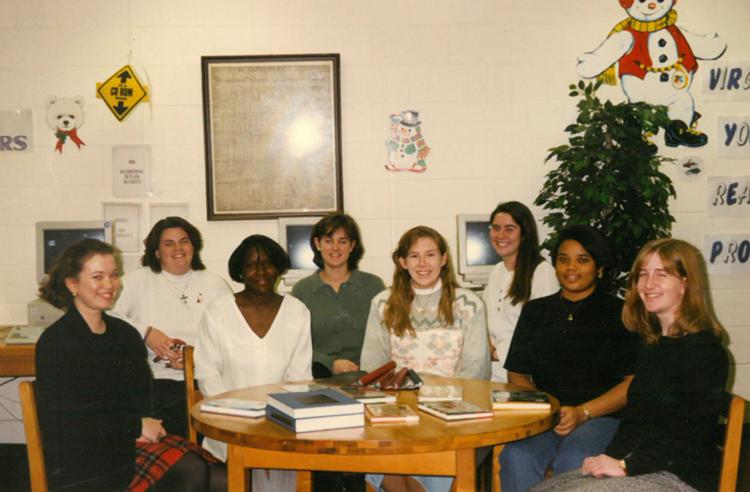 Headstart King and Queen
Jump rope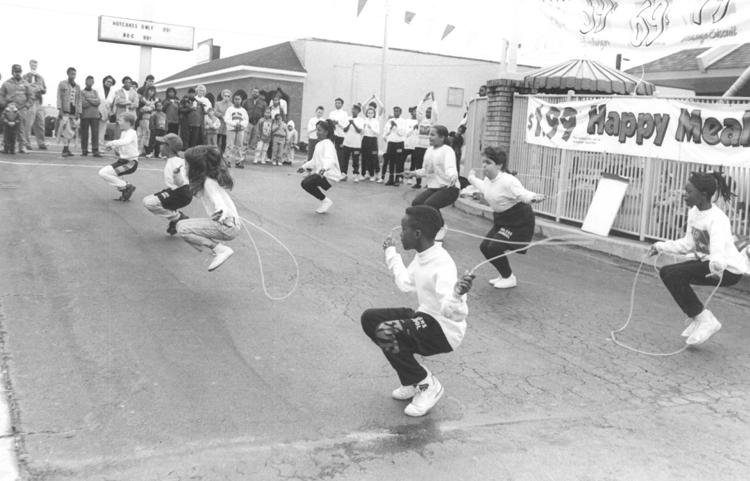 All A's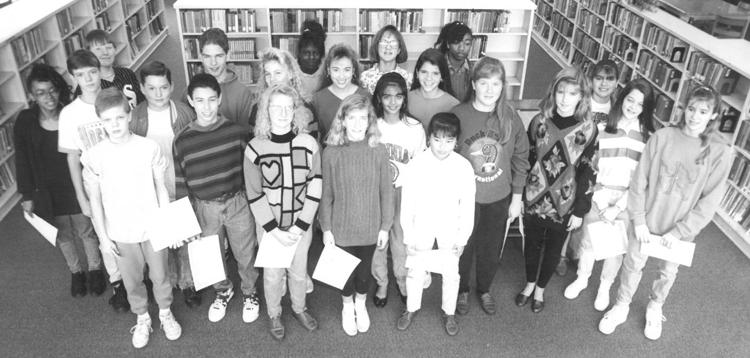 Vote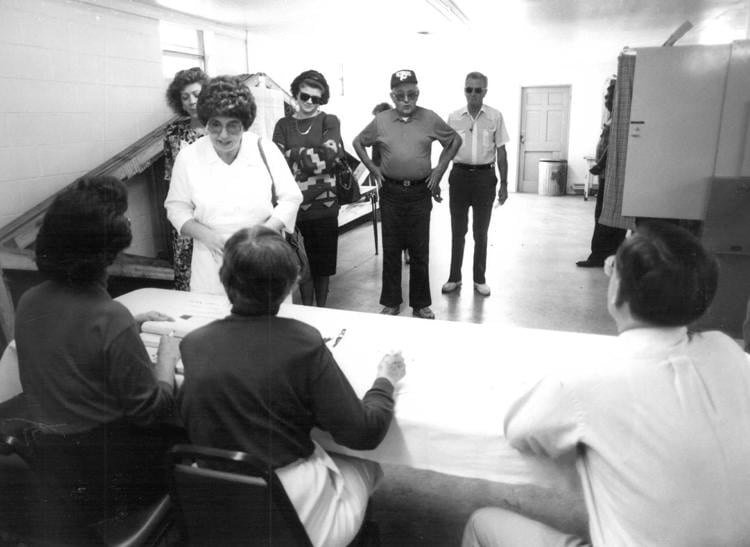 Adult Children of Alcoholics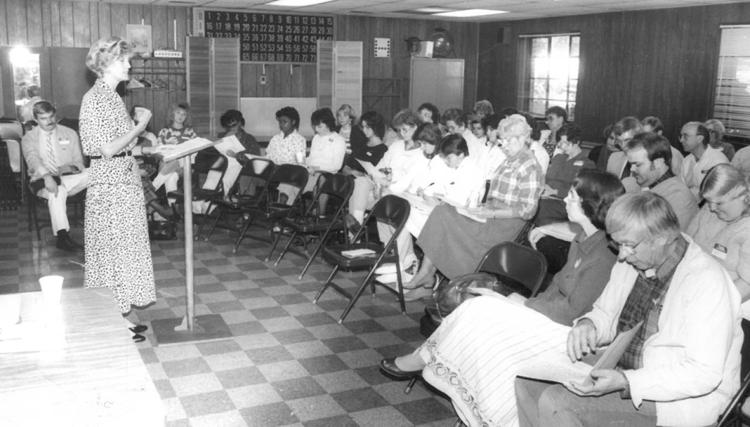 McDonald's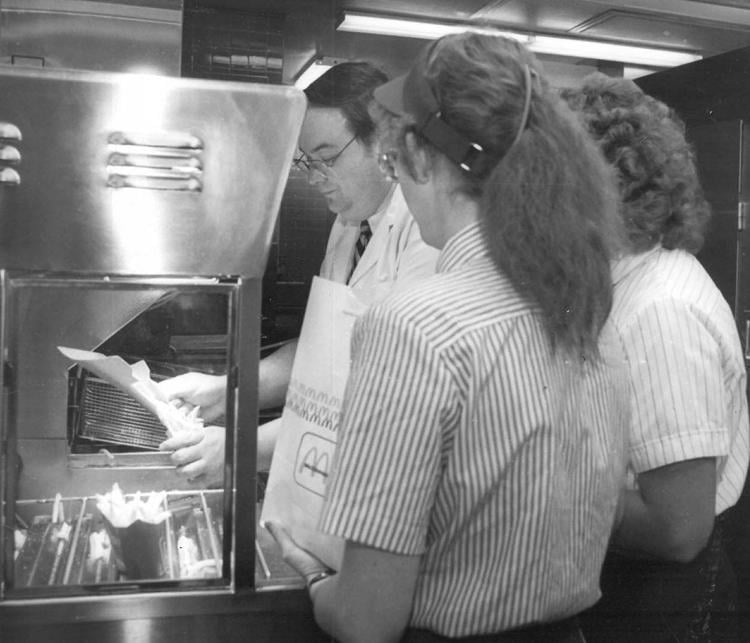 Group meets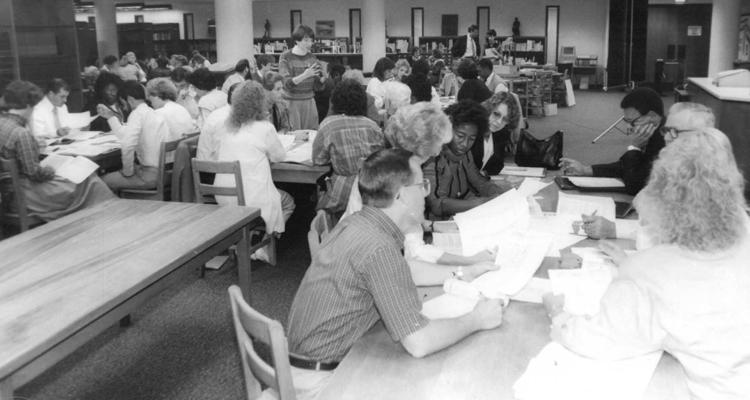 Volunteers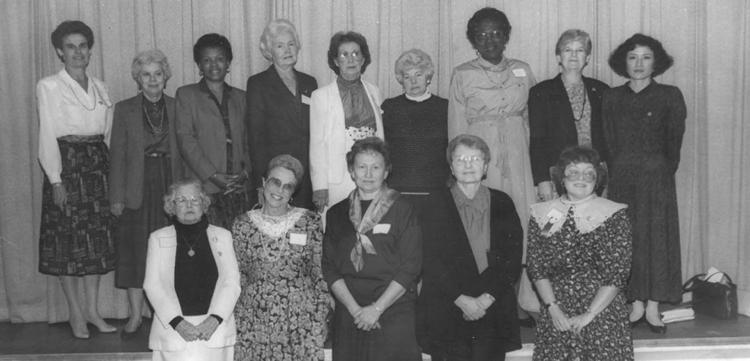 Bridge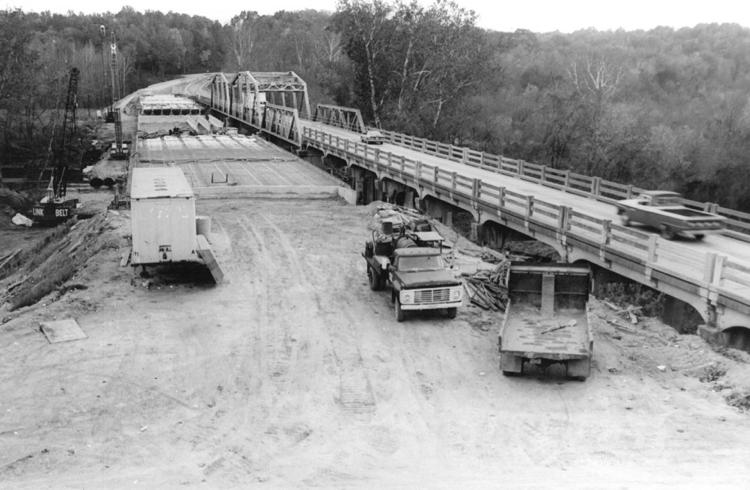 ER pins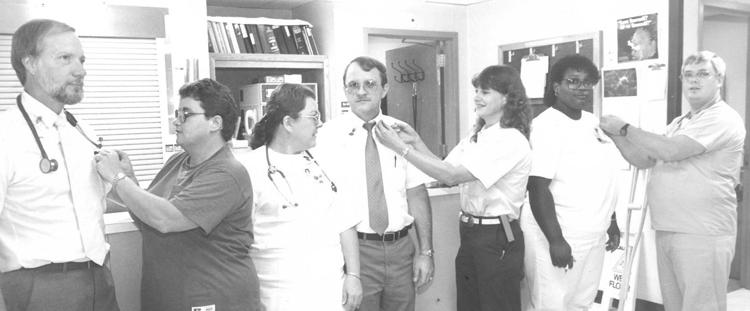 Equipment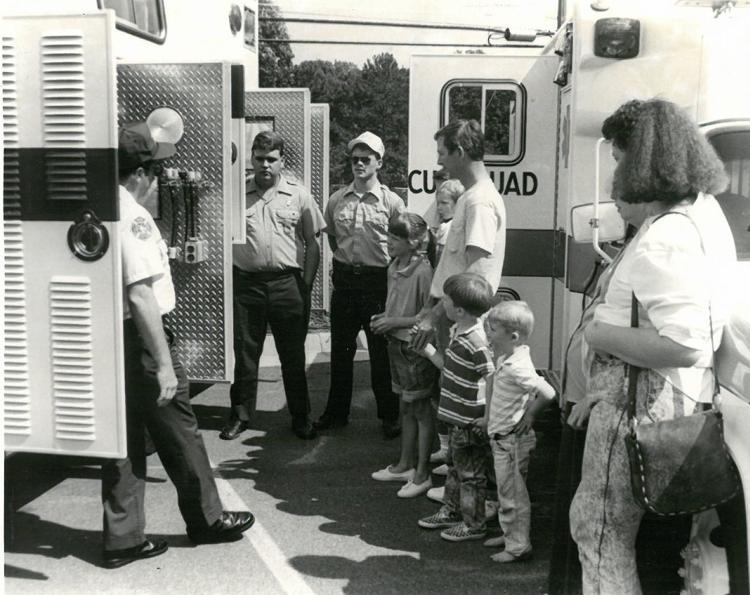 Volens High School Class of 1937

ABWA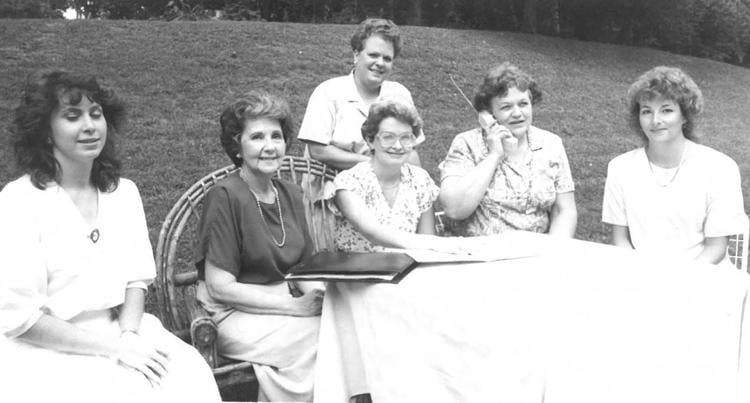 Basketball camp

Halifax Jaycees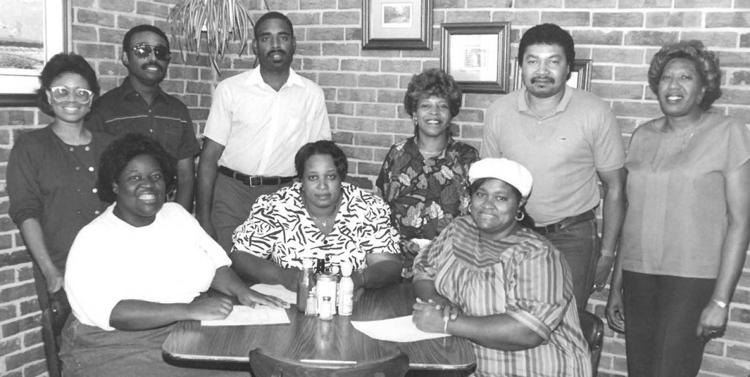 No-smoking policy
Cucumbers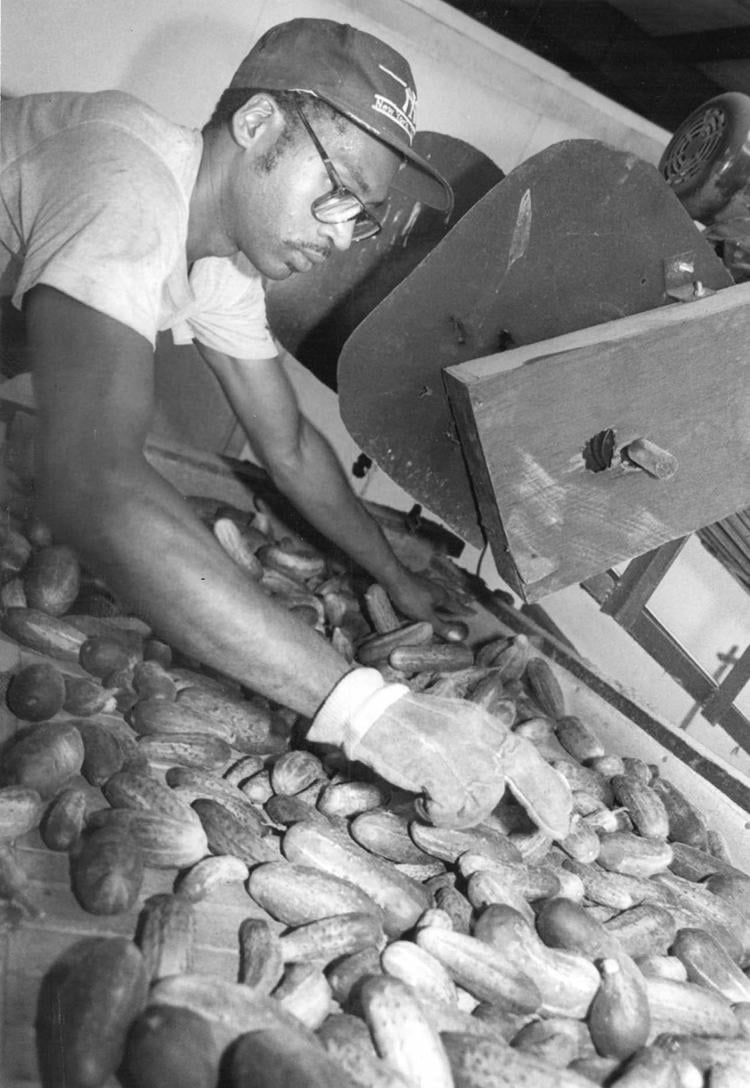 Basketball Camp

Junior Recycling Club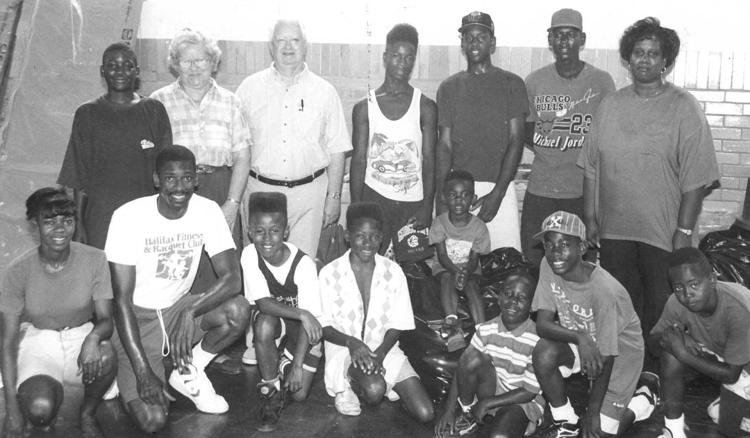 Vacation Bible School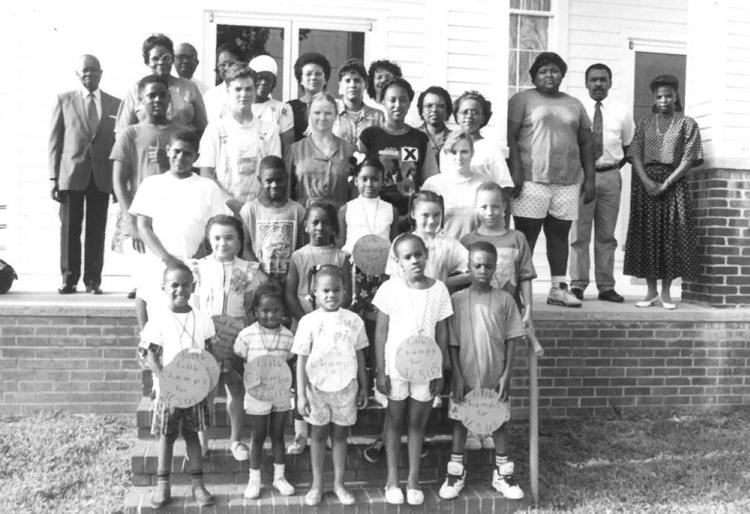 Summer Reading Program
Chapter 1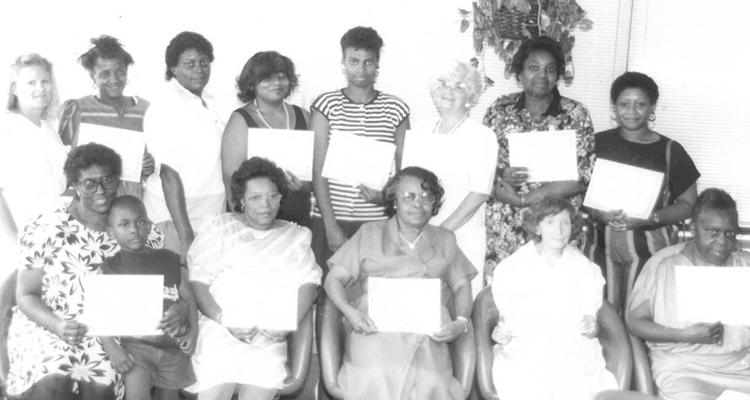 Project IDEA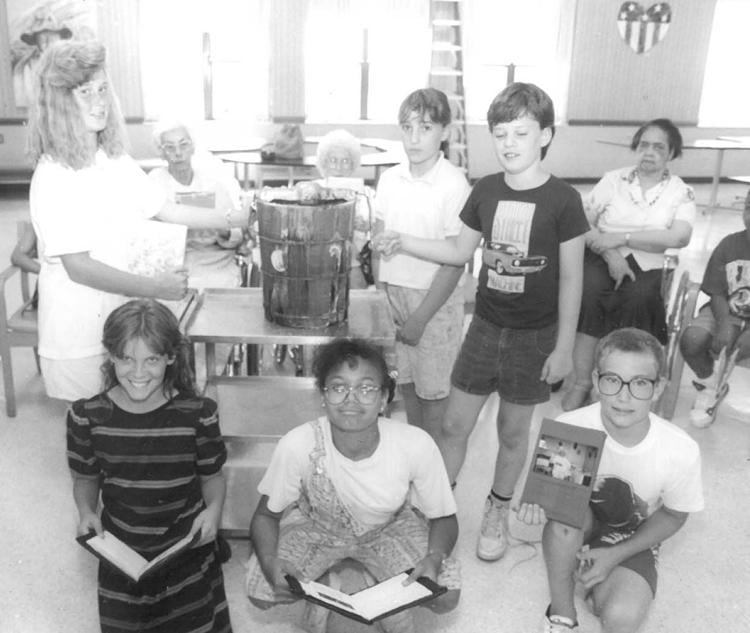 C. H. Friend Class of 1941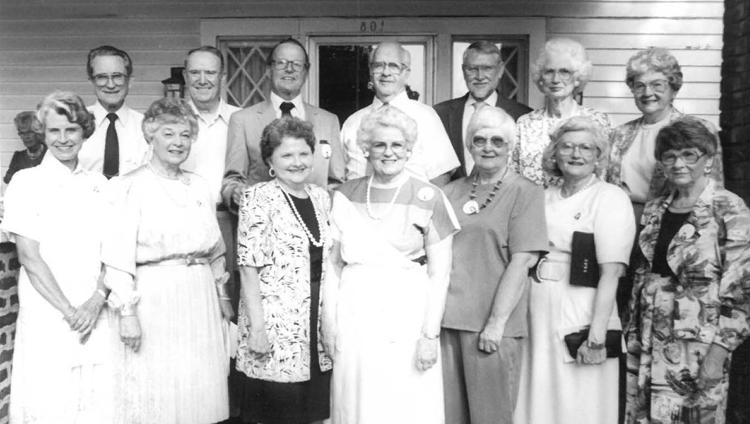 Head Start graduation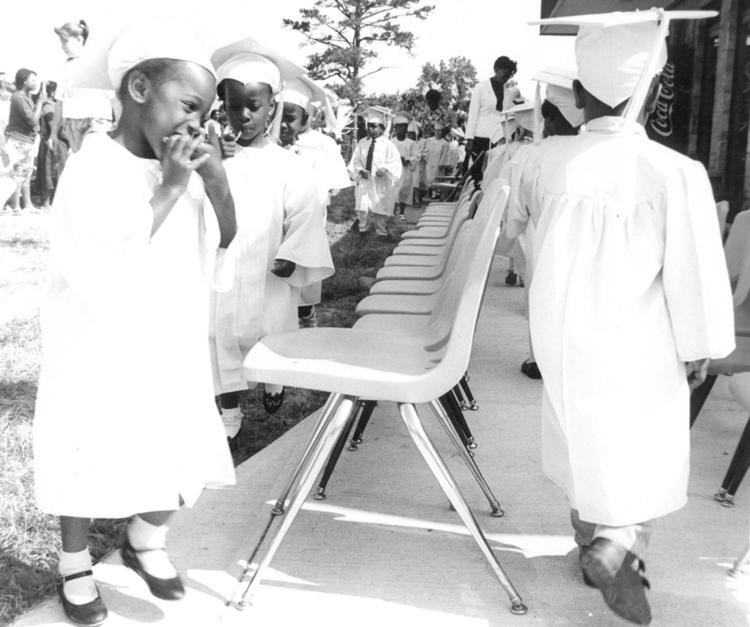 Neighborhood Watch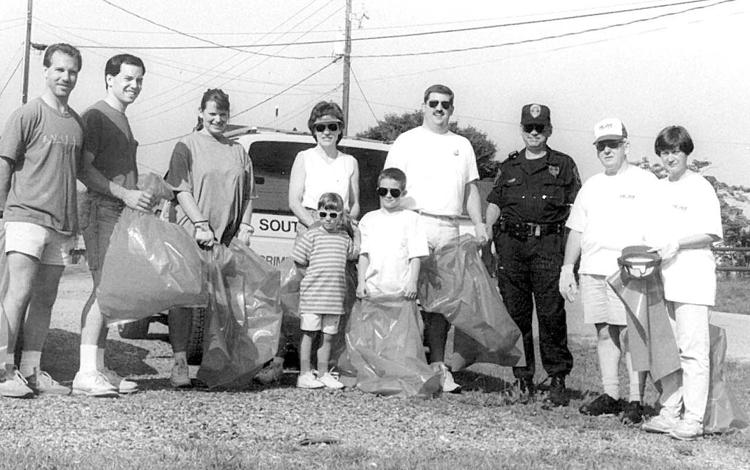 Whole Village Awards

Summerfest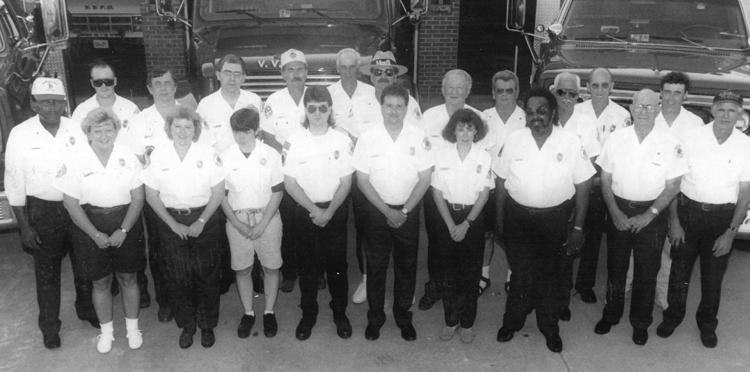 Band and color guard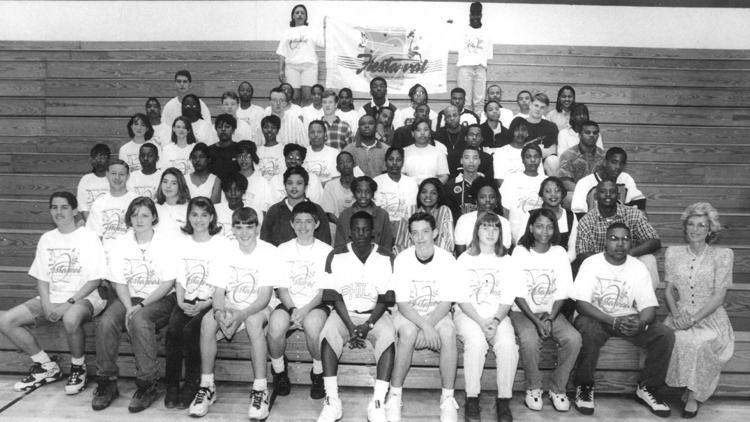 Halifax County Hokie Club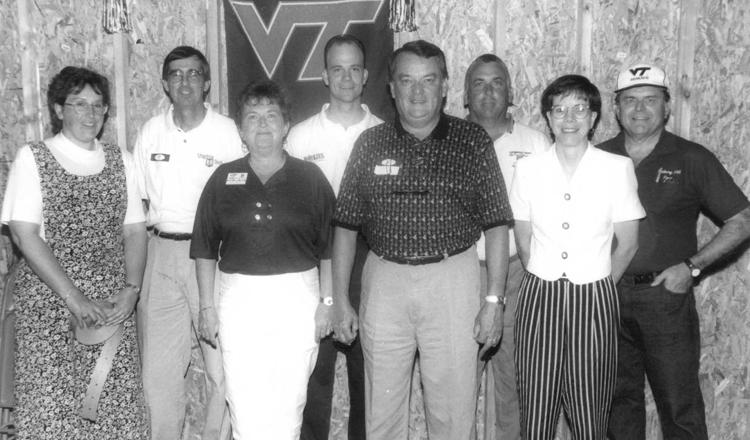 Earth Day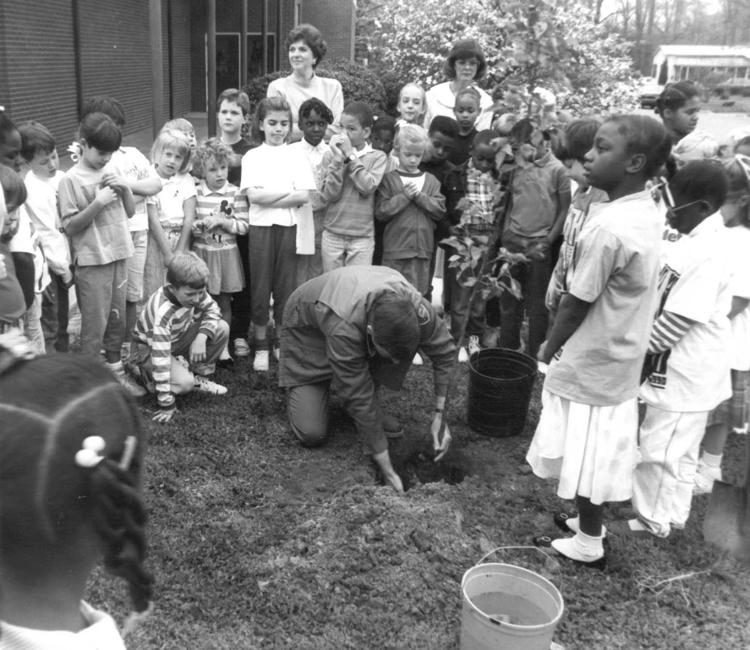 Earth Day Rally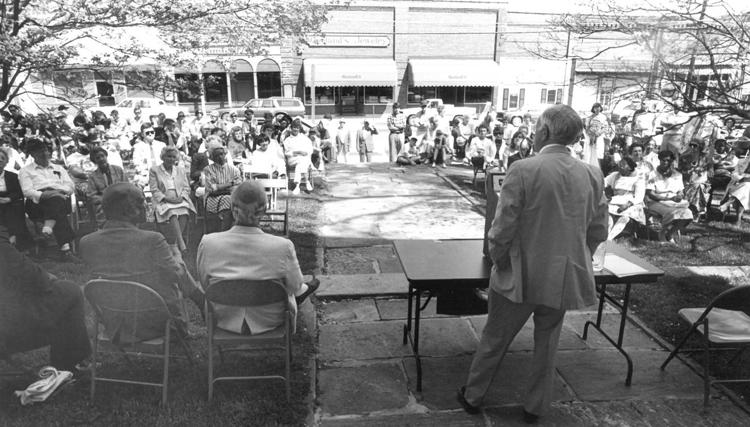 Blast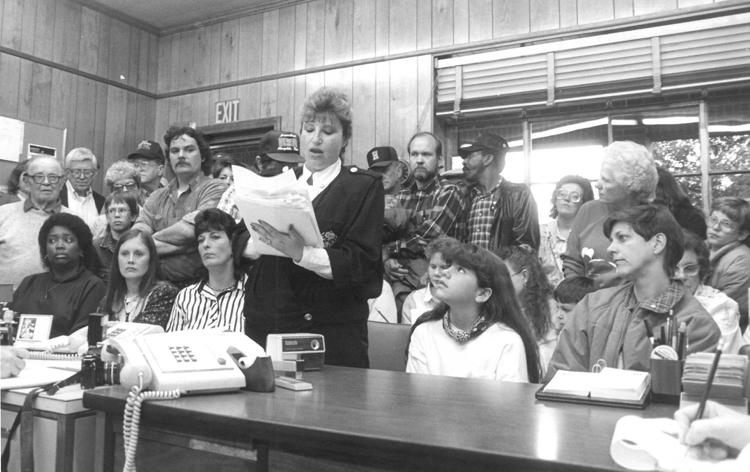 Earth Day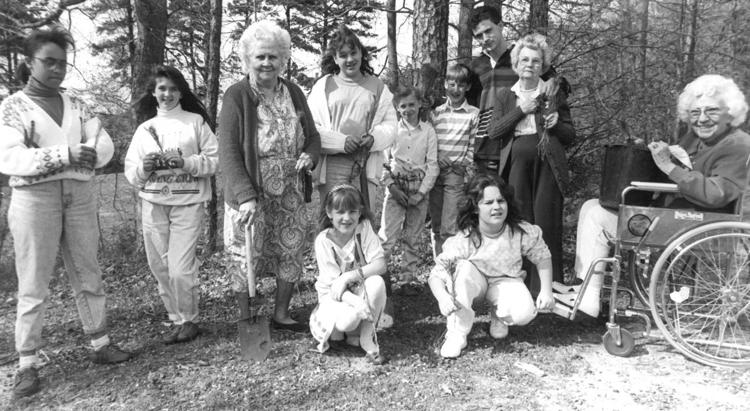 Donation
Black History Pageant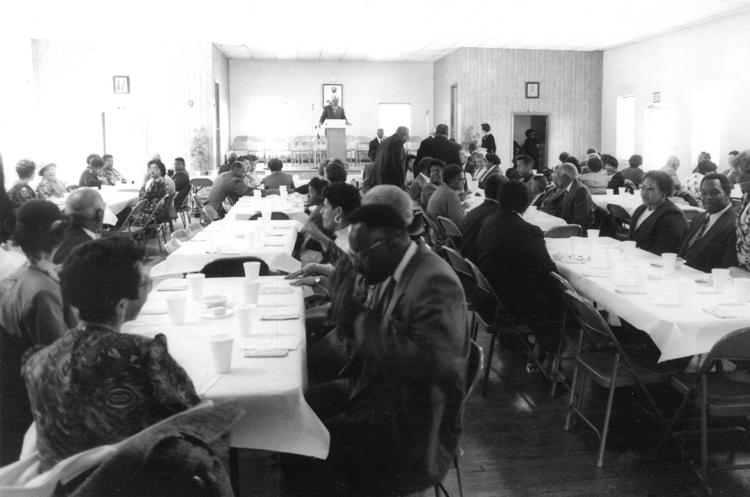 Young Musicians Choir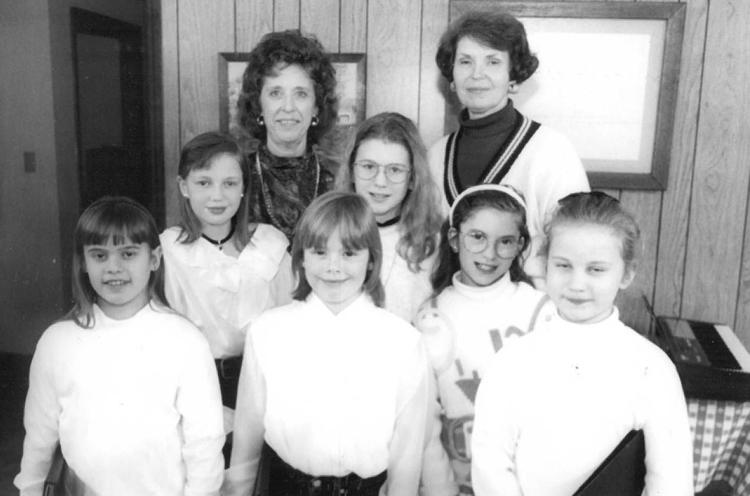 Business After Hours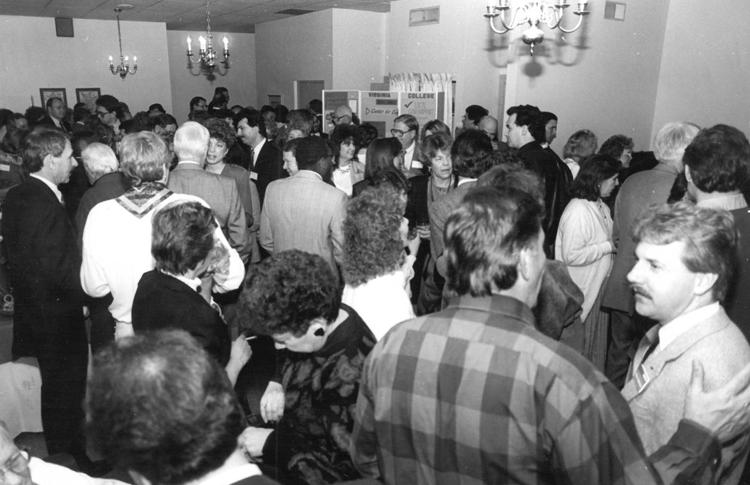 Tomato production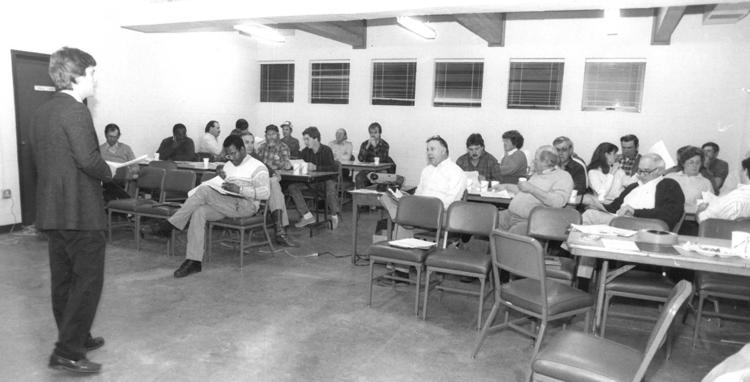 Tultex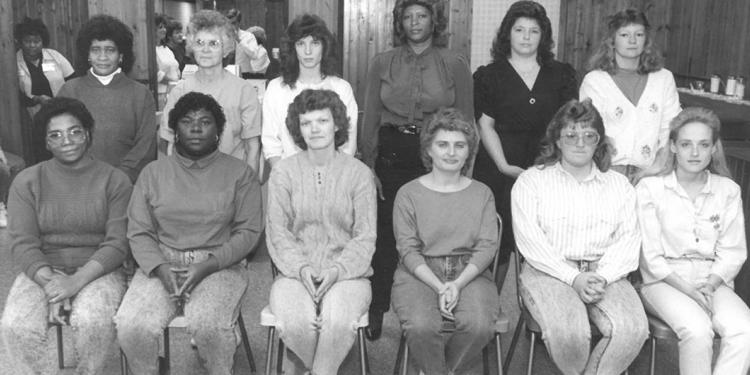 Essay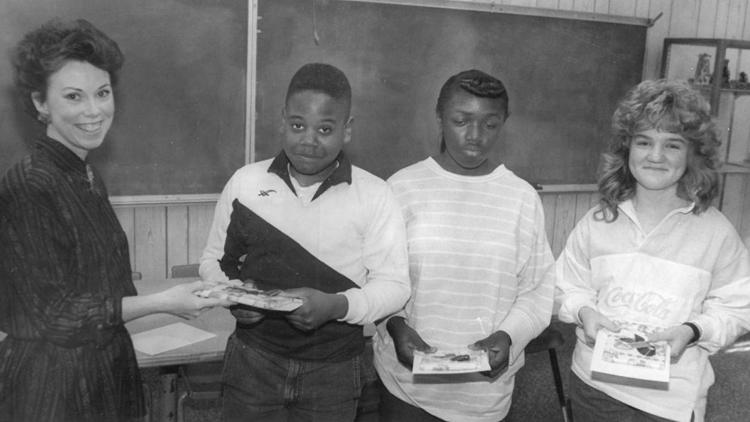 Essay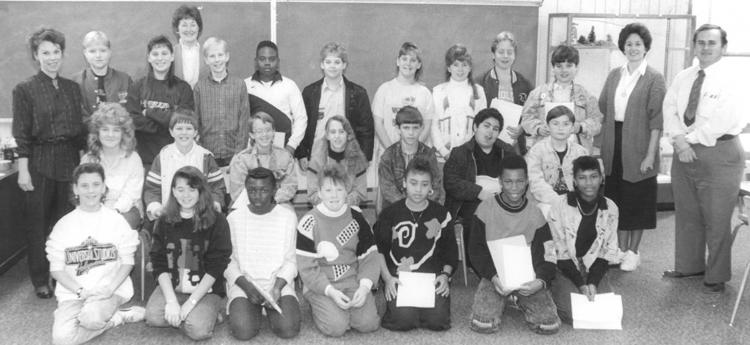 Basketball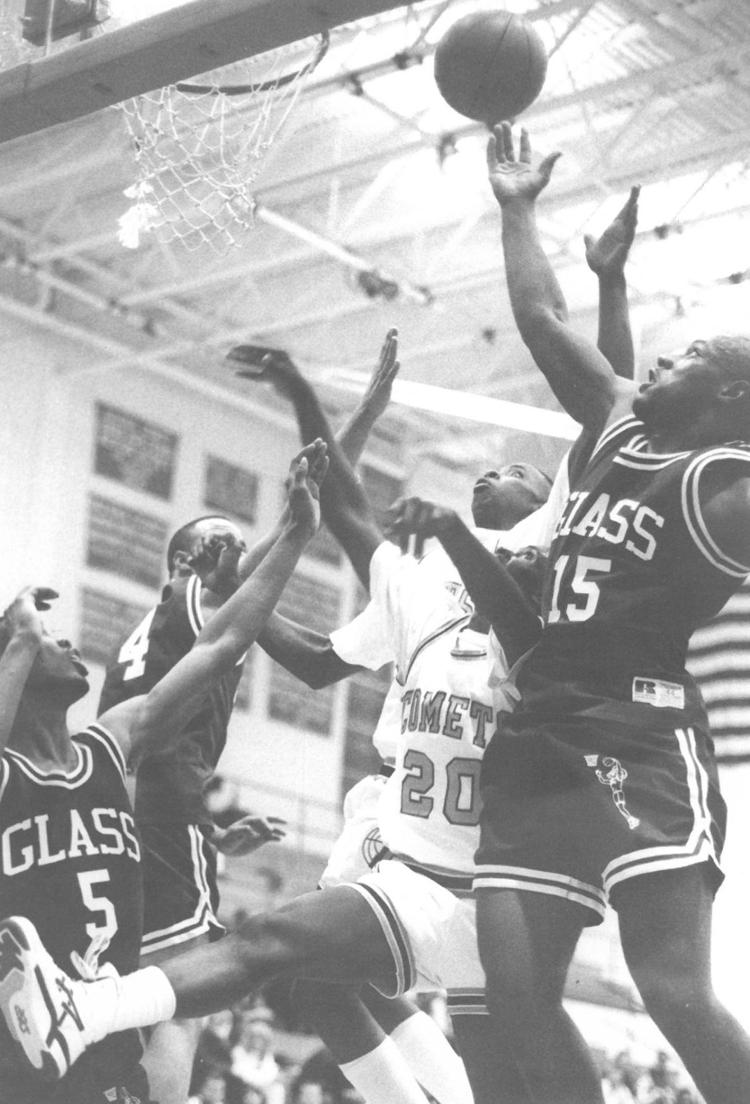 Presto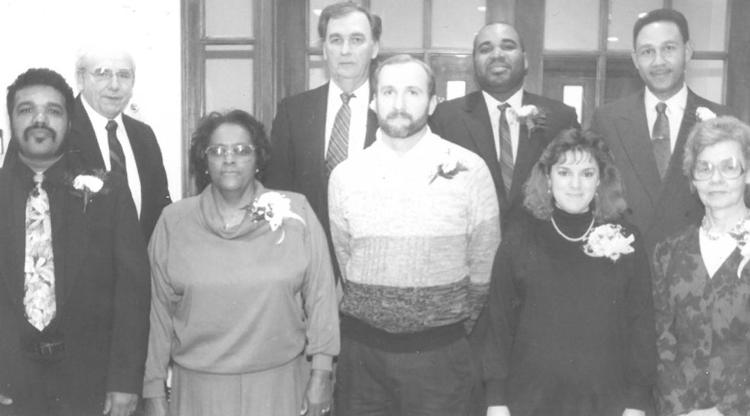 Presto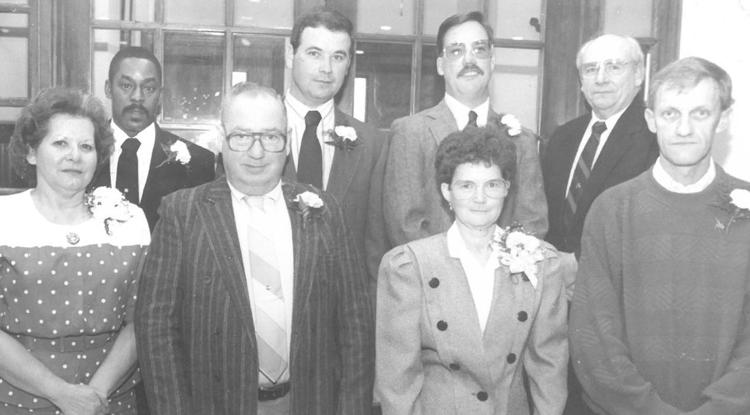 Blast basketball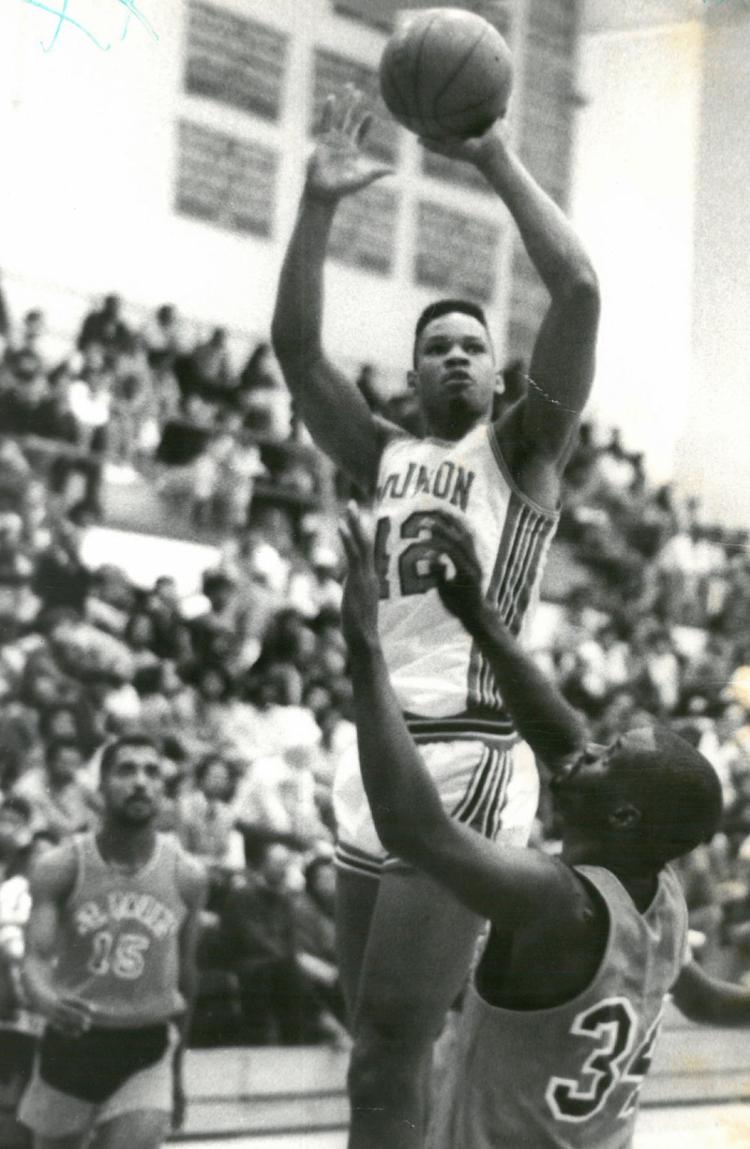 Woman's Club
Seniors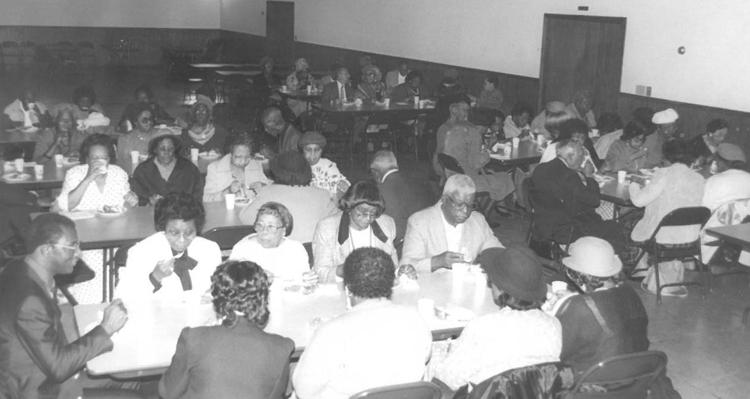 SADD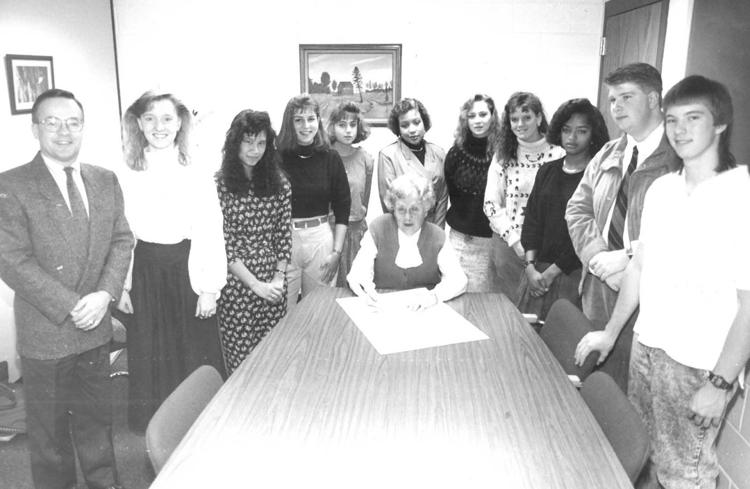 Clover plant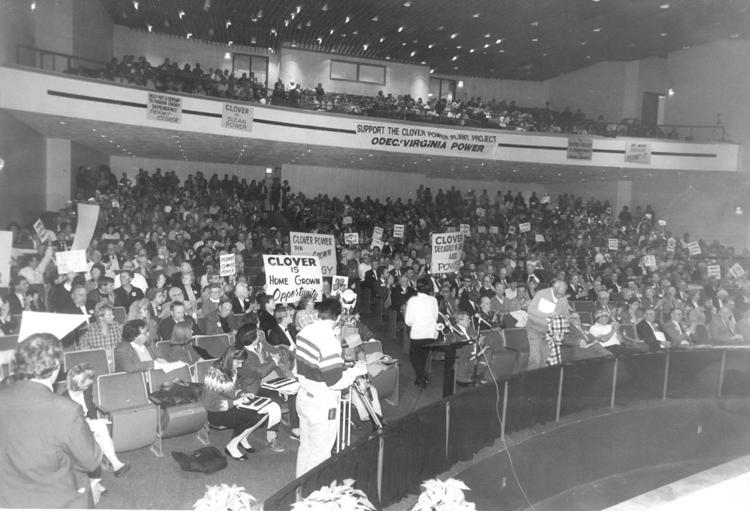 Girl Scouts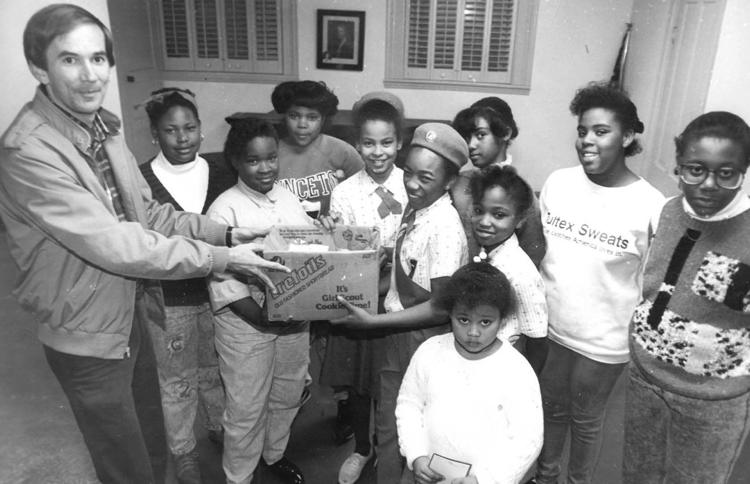 United Way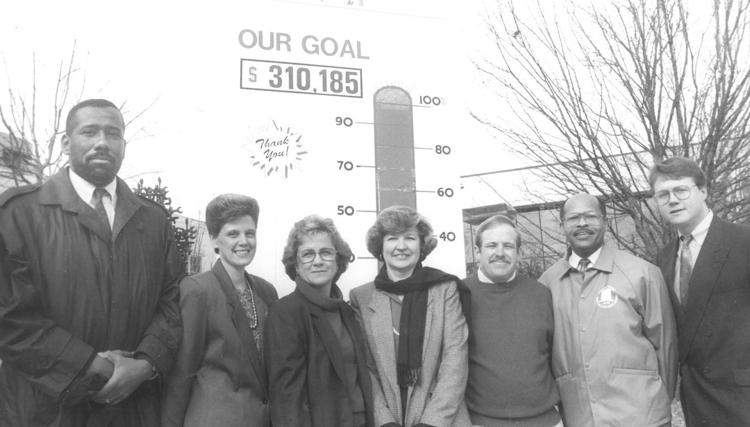 House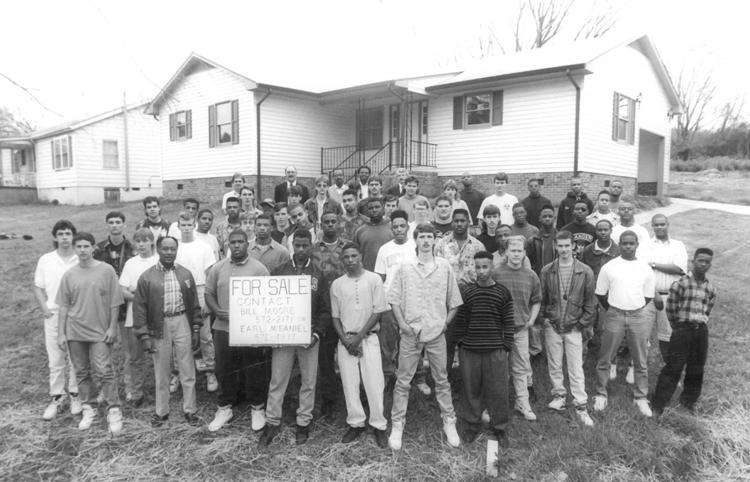 Toy drive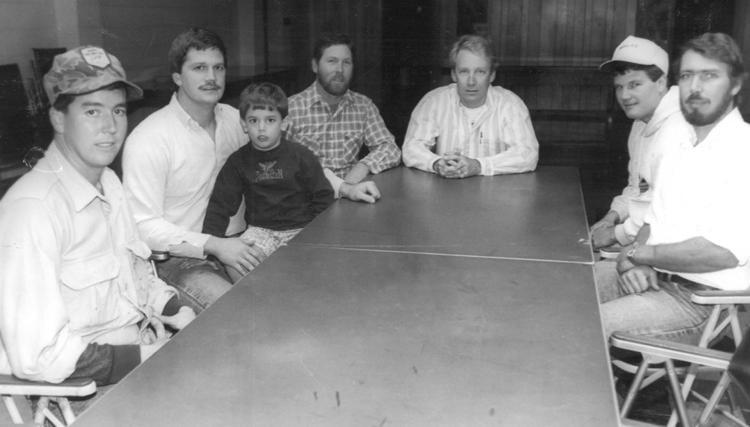 Donation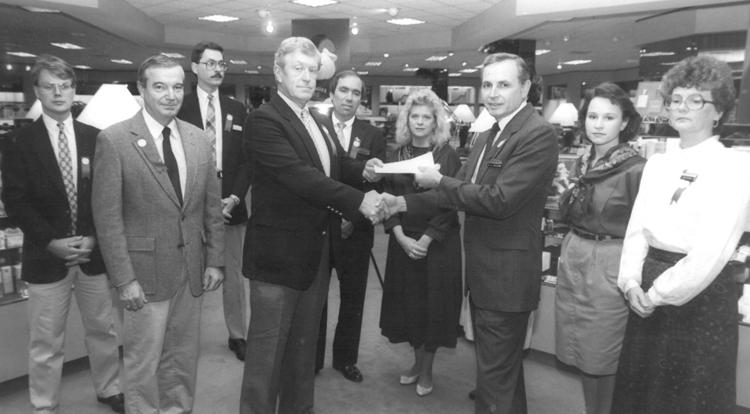 Burlington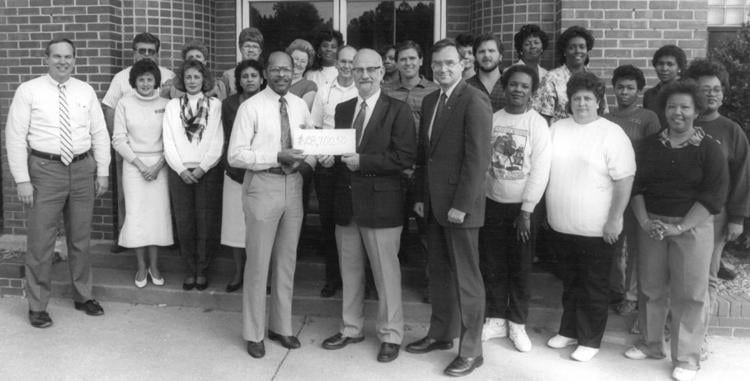 Farm Bureau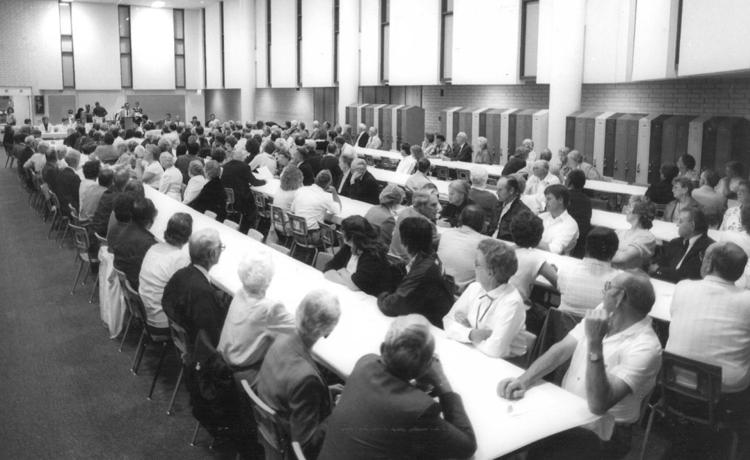 Halloween safety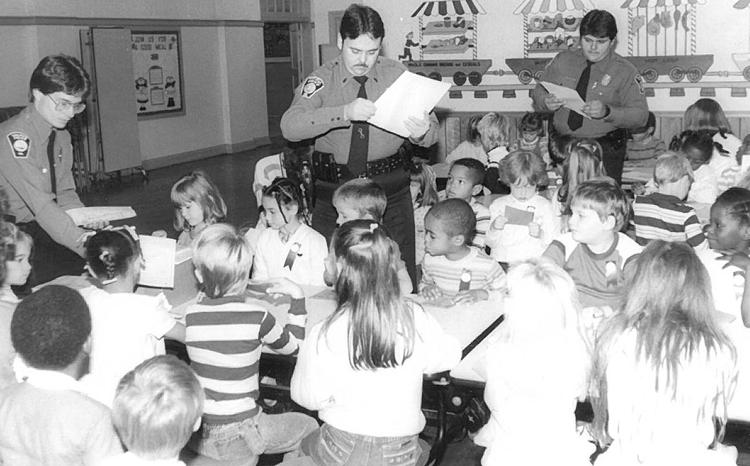 Chamber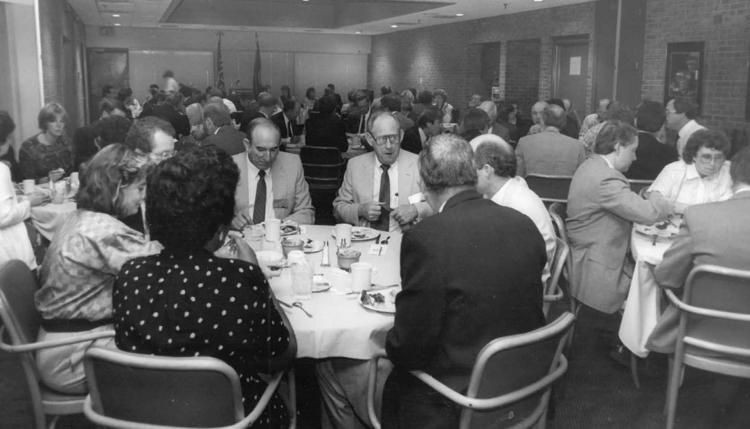 CCI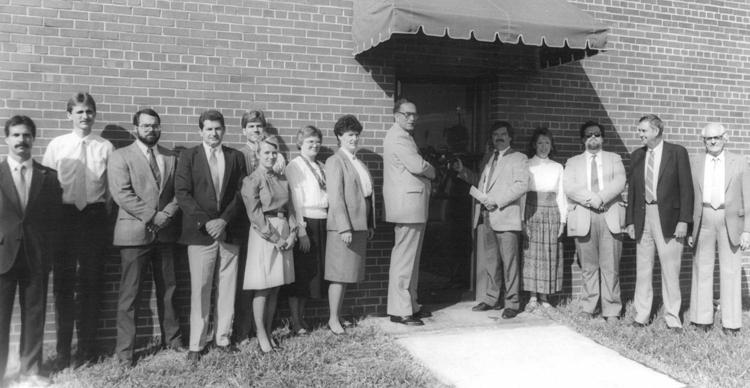 Balloon volleyball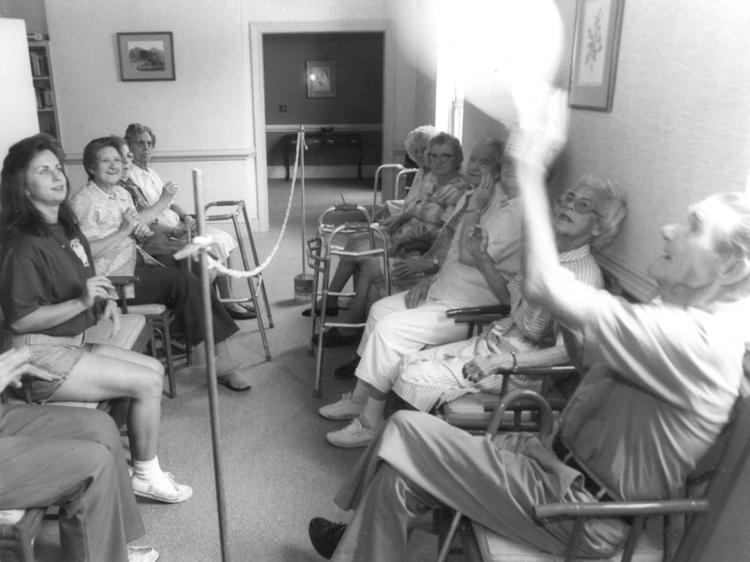 United Way

Golf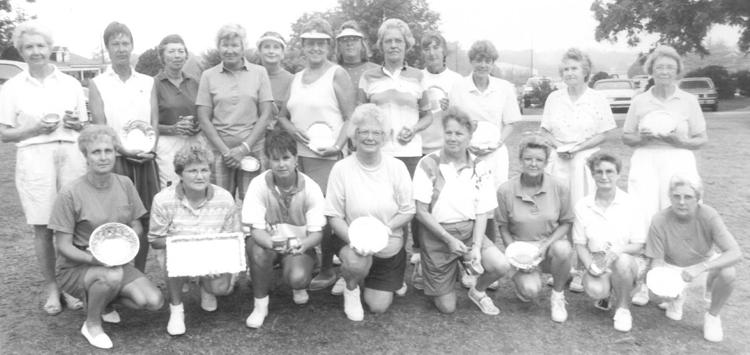 Peer Helpers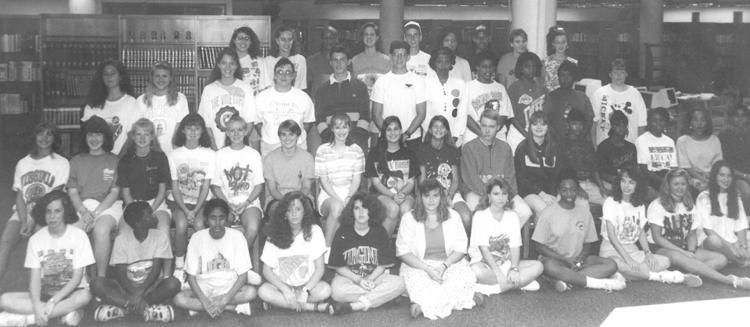 Democrats
Camp

Basketball camp

Groundbreaking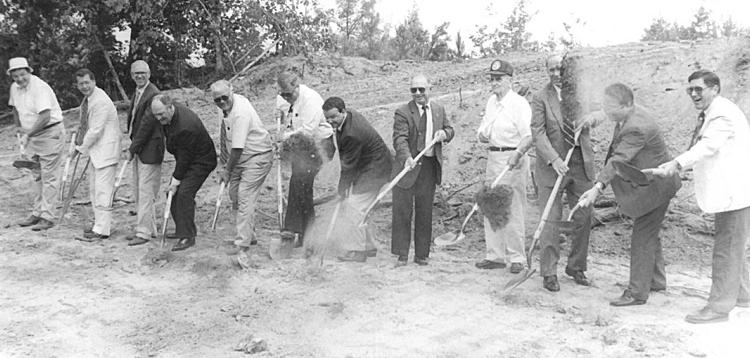 Cheerleading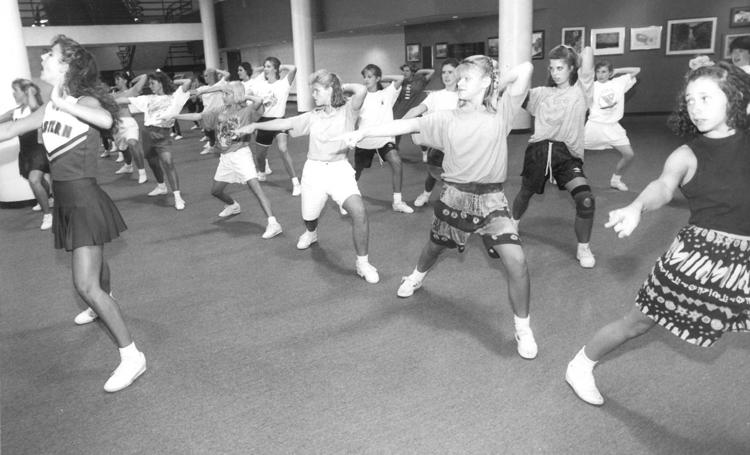 Governor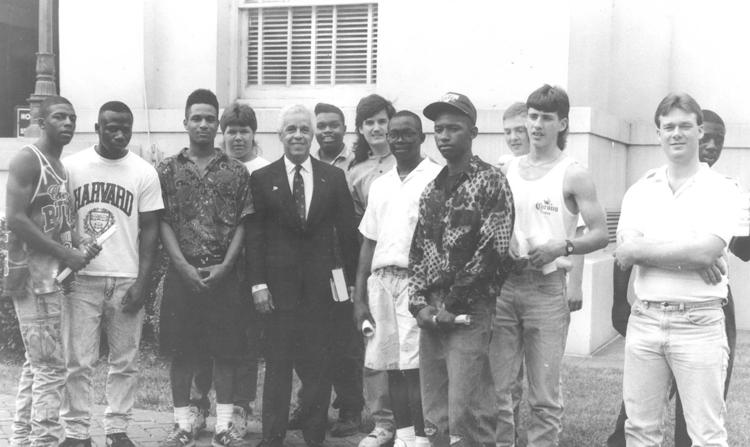 Grace Baptist Church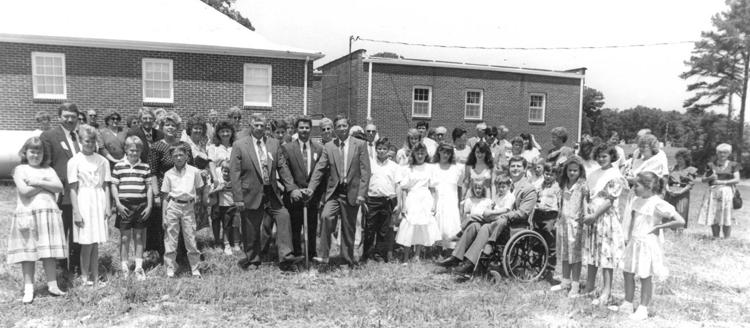 All A's

Big Brothers-Big Sisters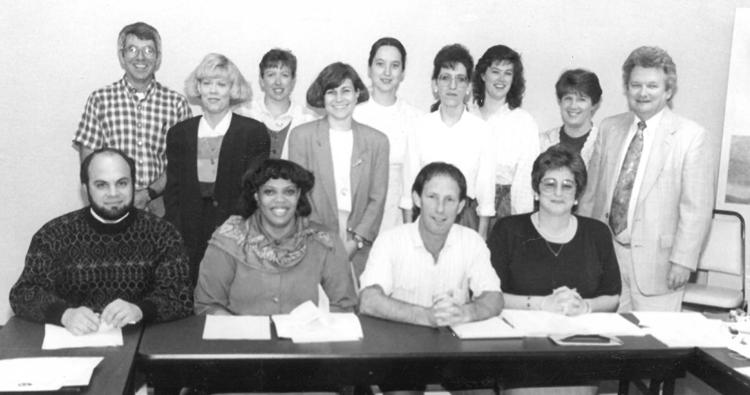 Good Samaritan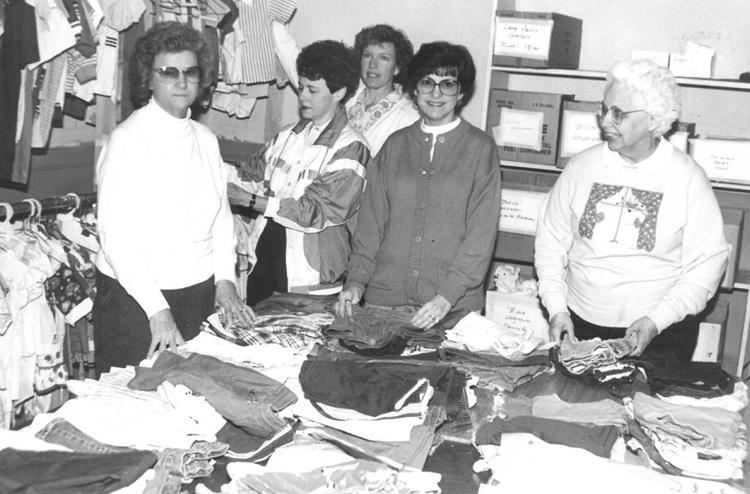 Ewe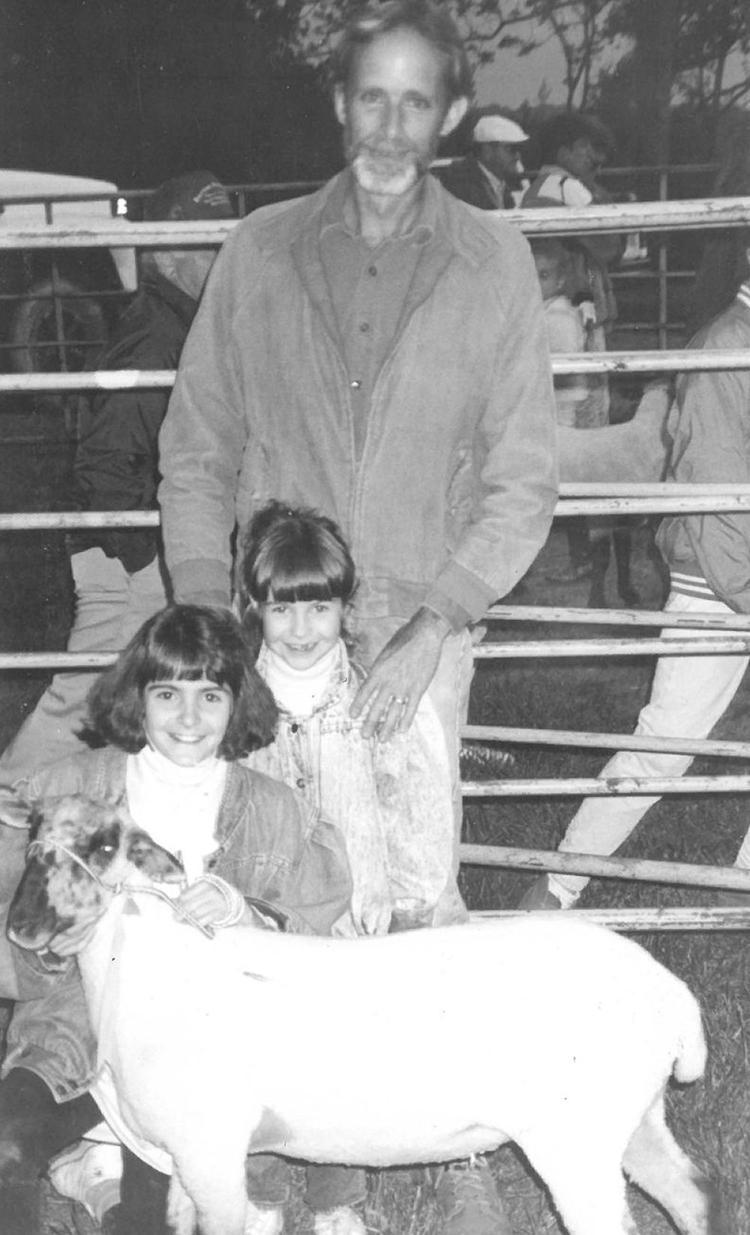 Cub Scout Pack 496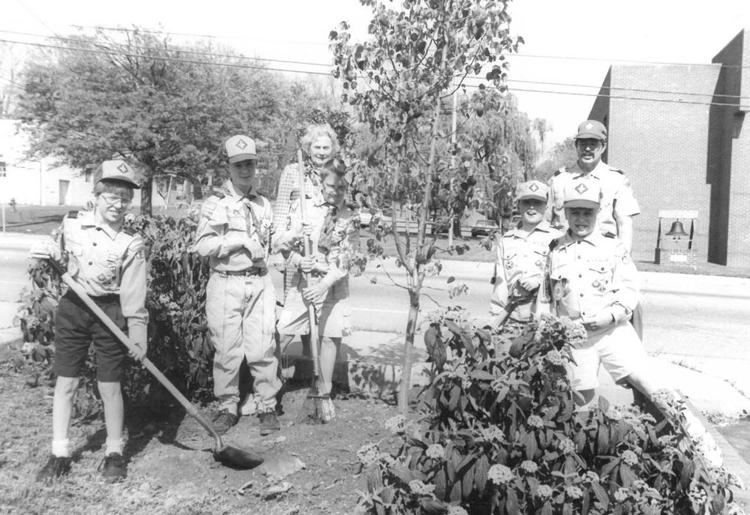 Check presented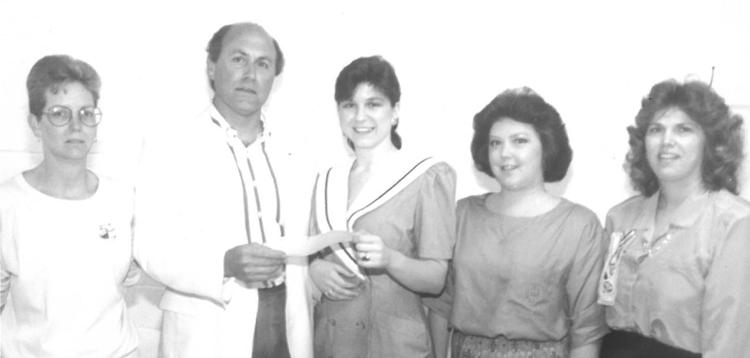 Masons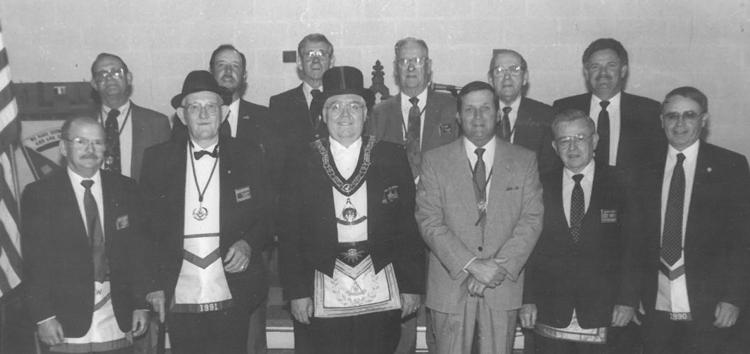 Mission Fair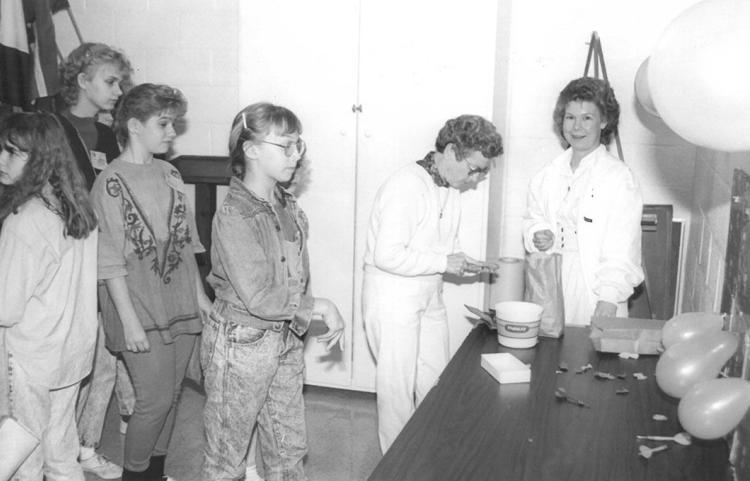 Mission Fair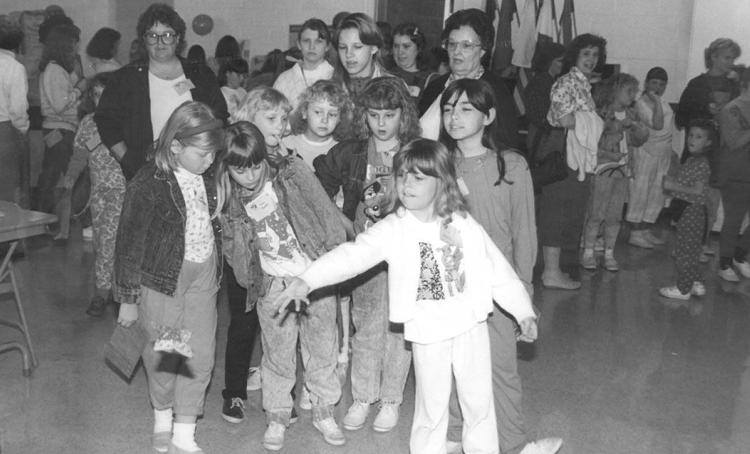 Boston's Big Event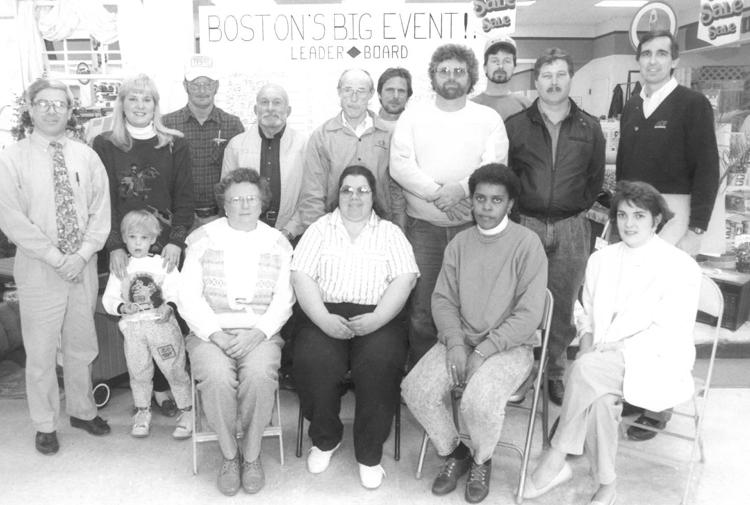 After prom party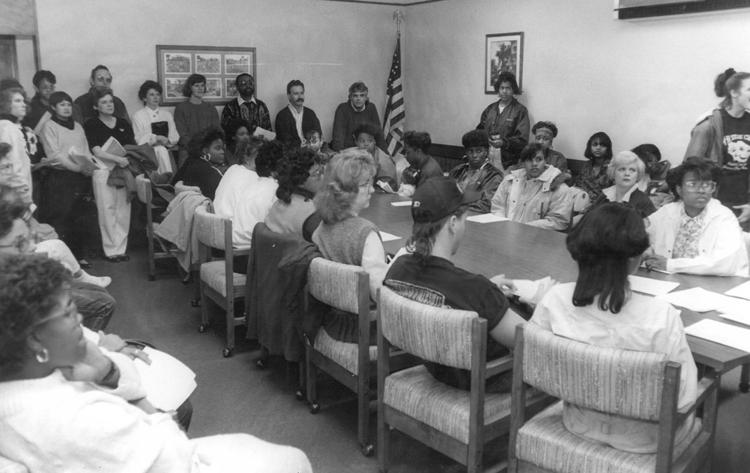 Employ the Older Worker Week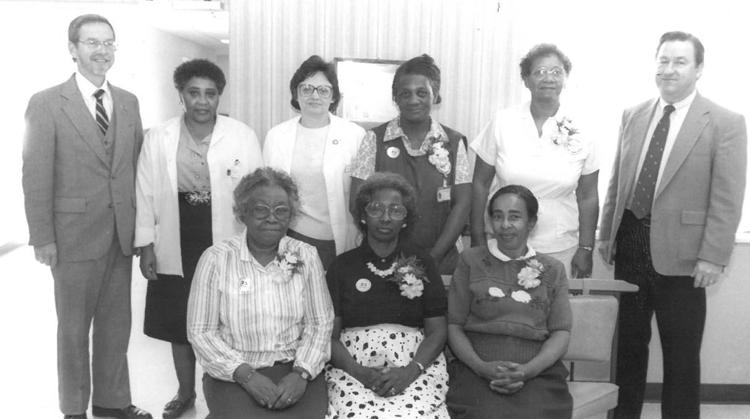 Community Chorale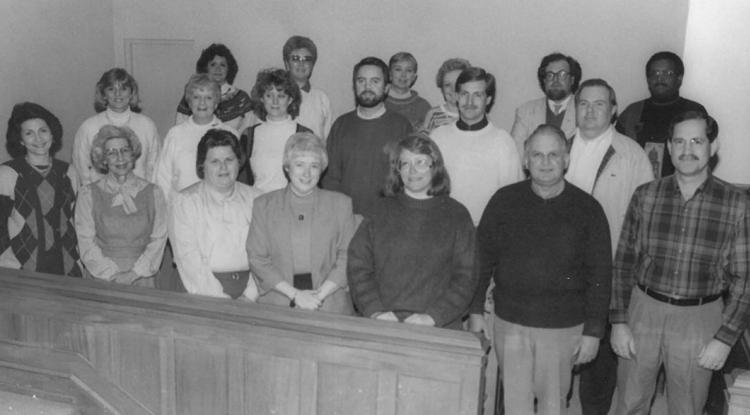 Top managers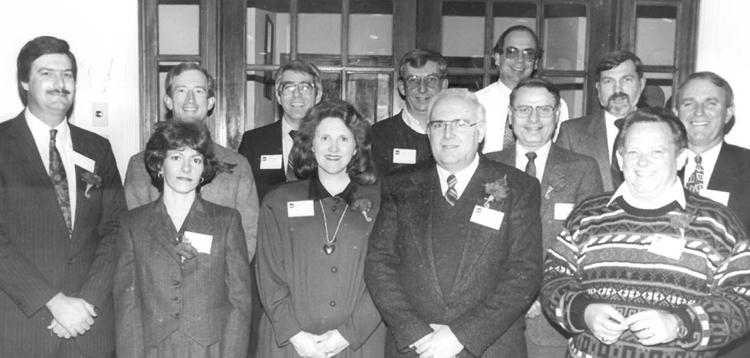 Fine Arts Board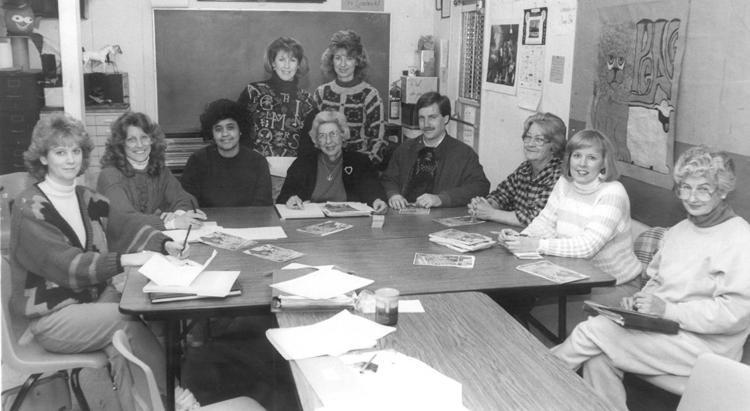 Gardening therapy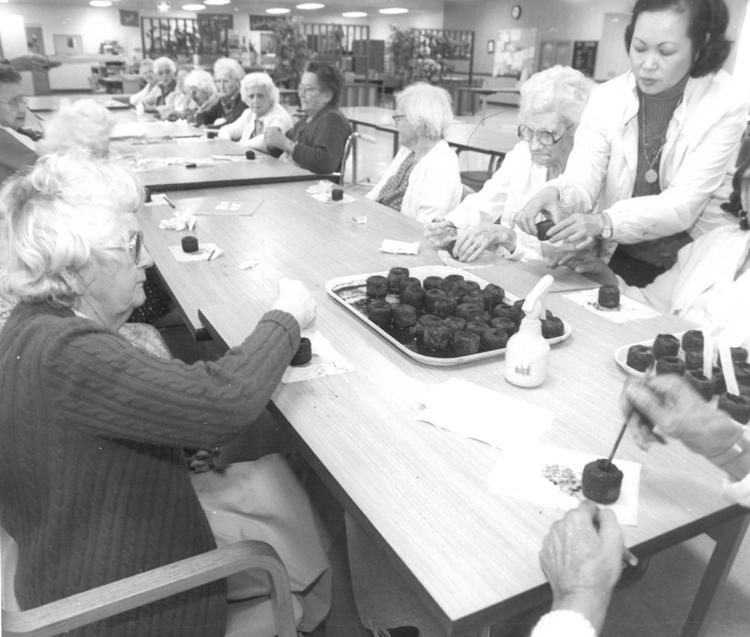 Ag office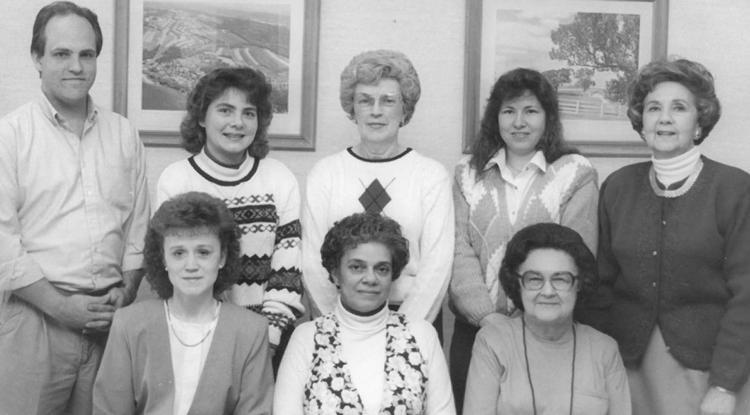 Clays Mill meeting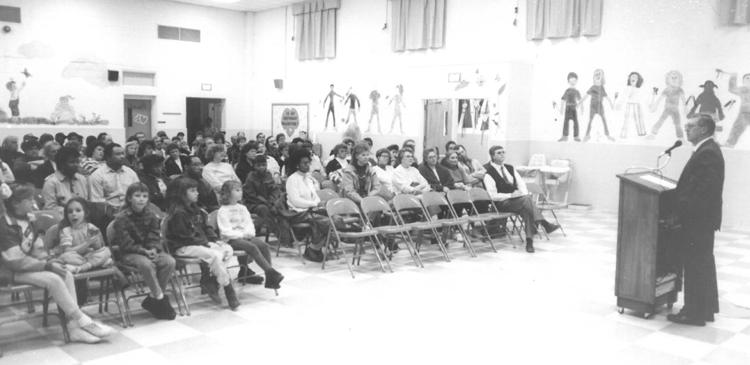 Becky Ramsey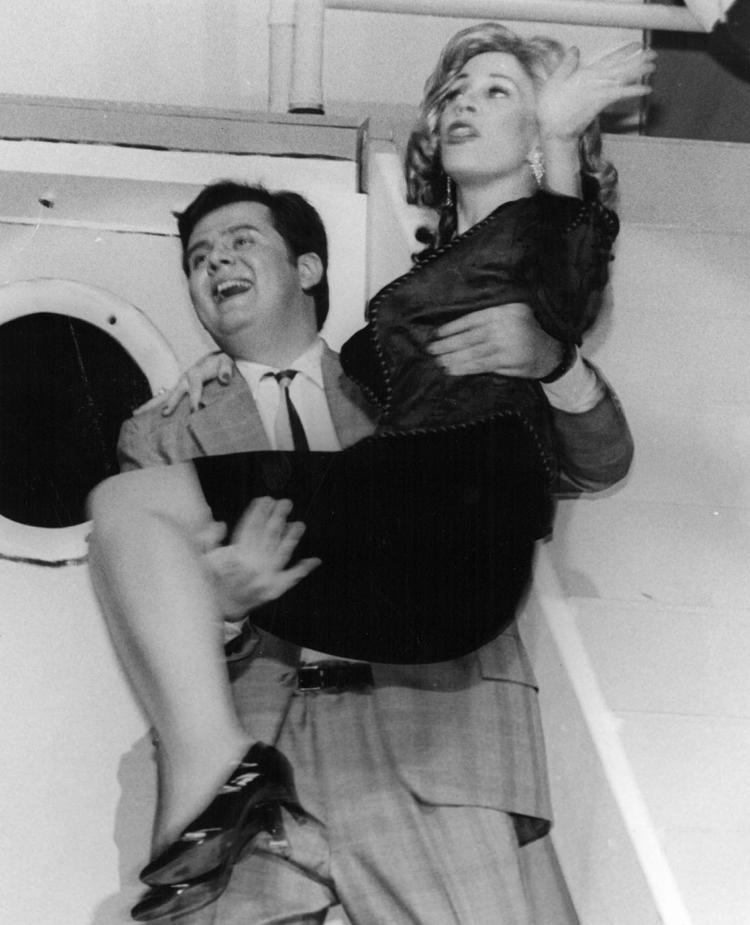 Workshop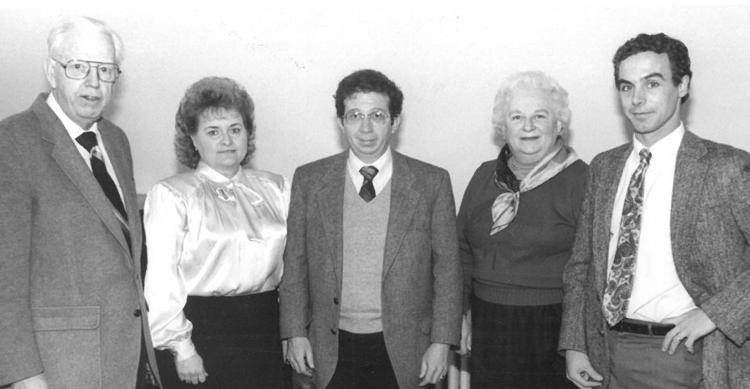 The Woodview Black History Month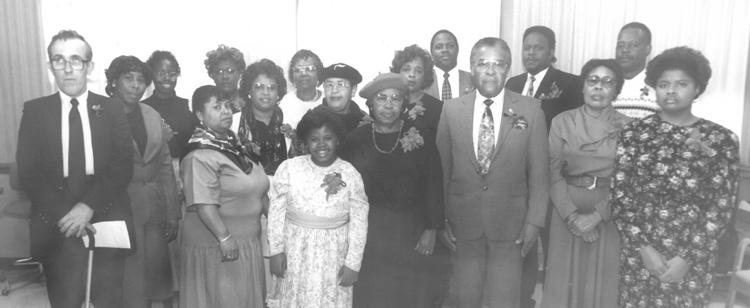 MLK service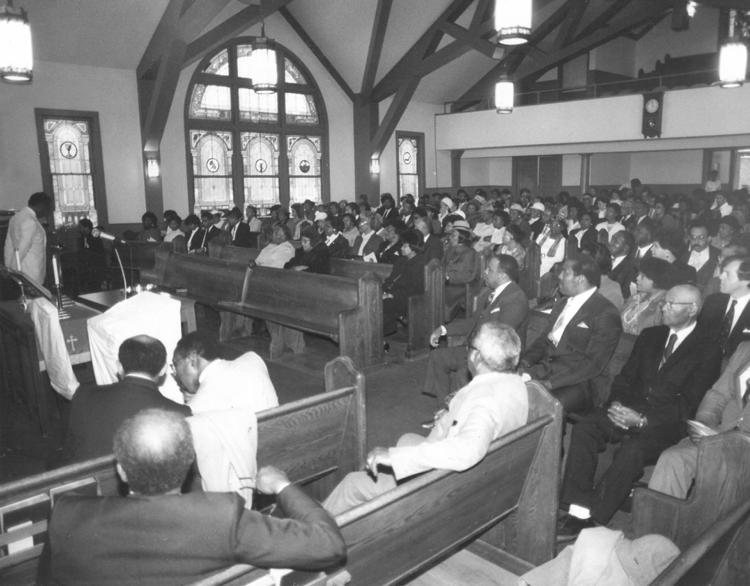 South Boston Baton Jazz Group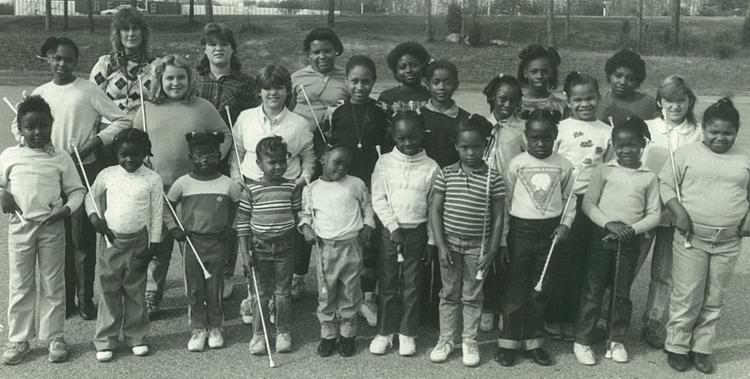 Who's who?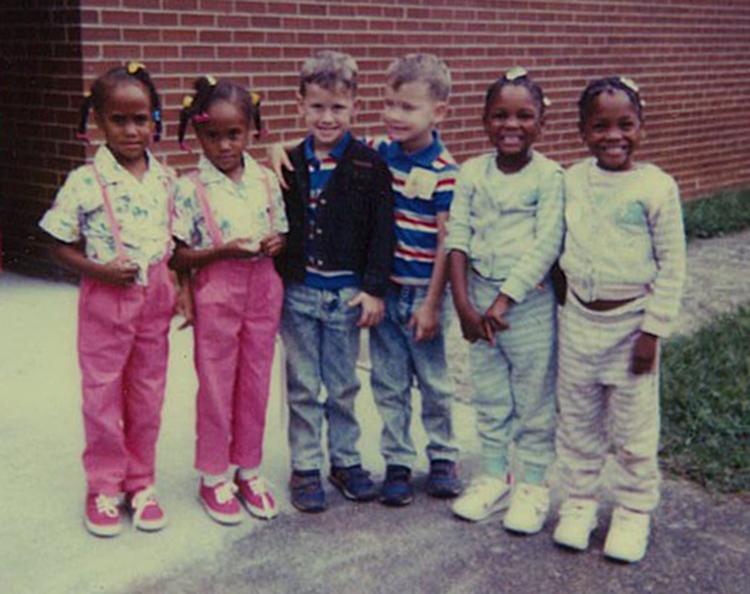 Woman's club meets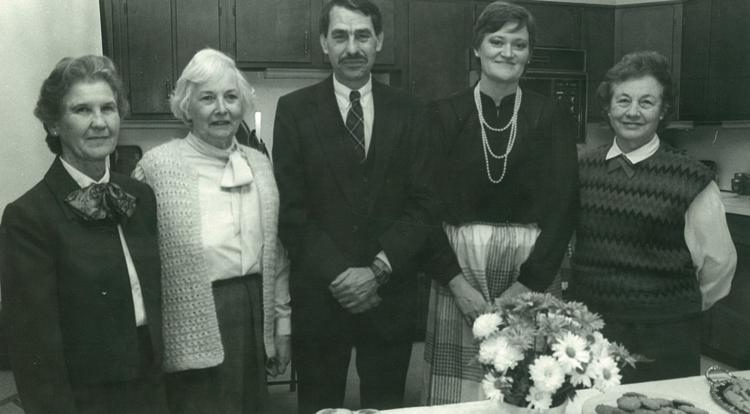 Junior High School Lions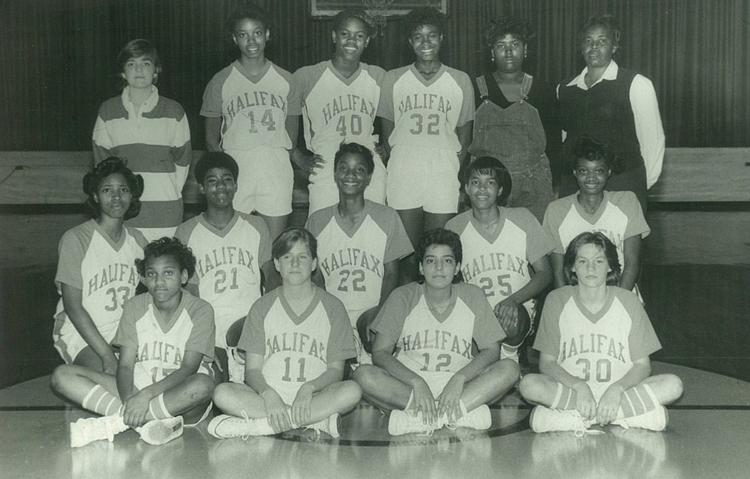 STOP six-band concert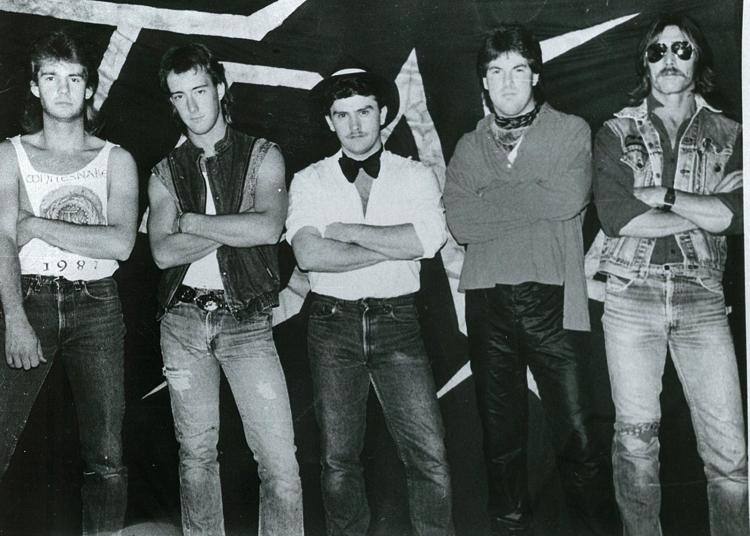 Career Day at Senior High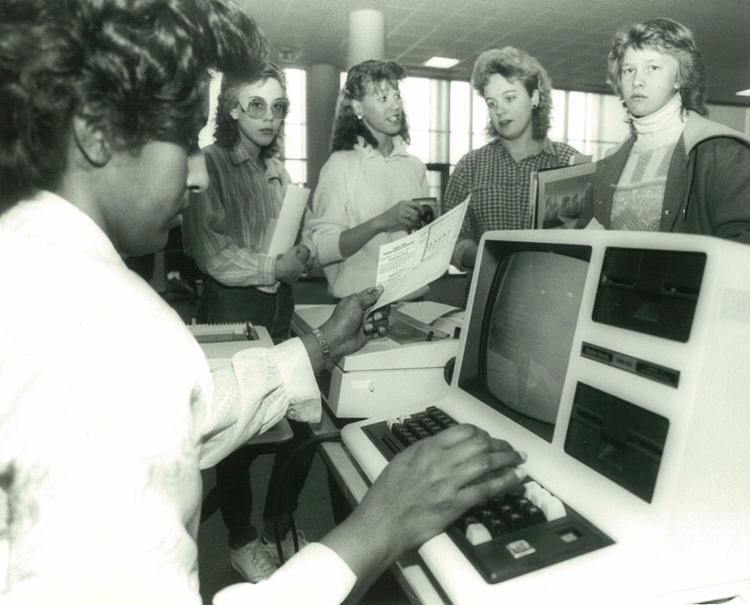 Indian research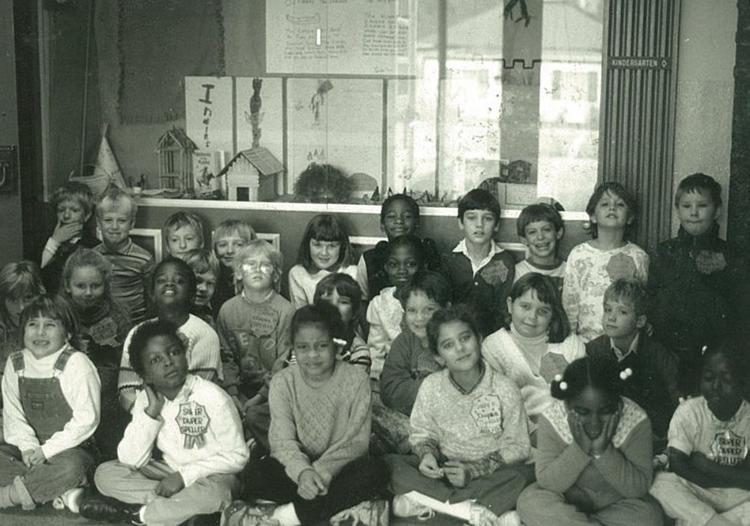 Broccoli Recipe Contest winners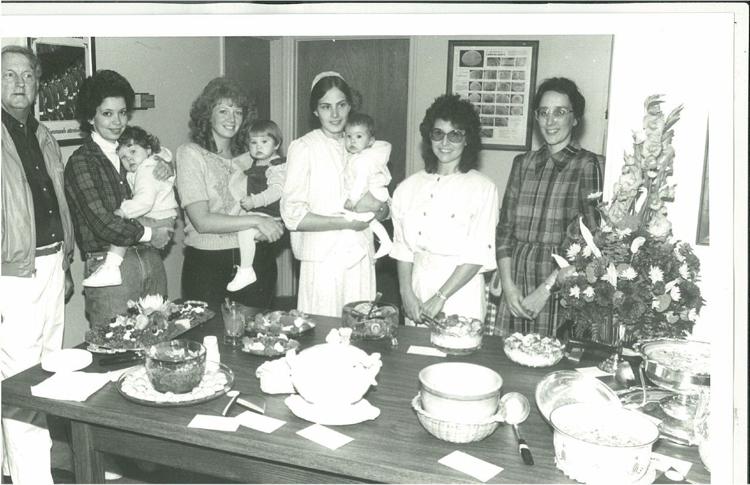 King service held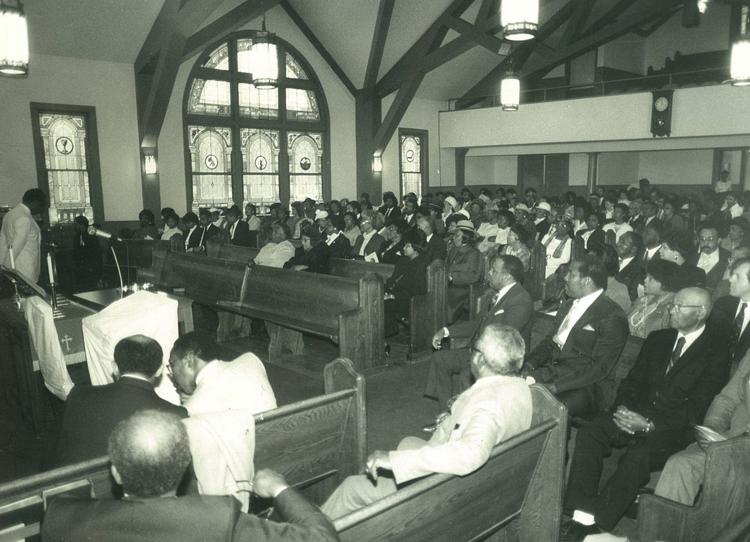 Preparing for the concert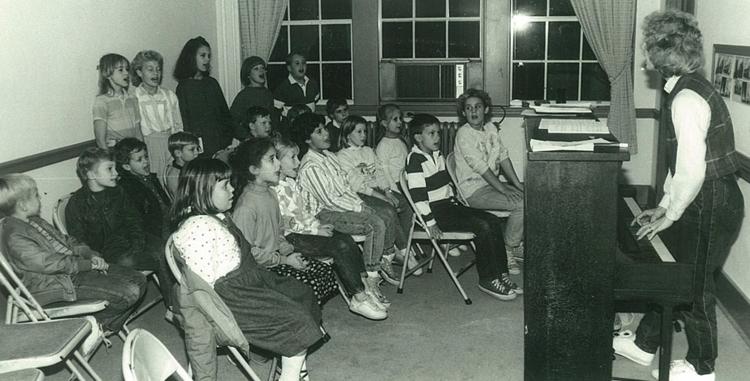 World of Sports skating rink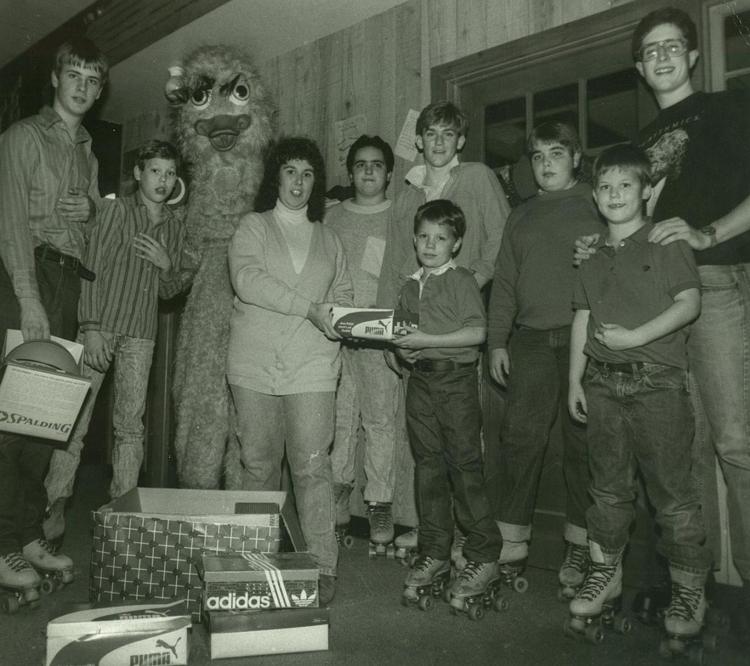 Roses recognizes district award winners

Essay contest winners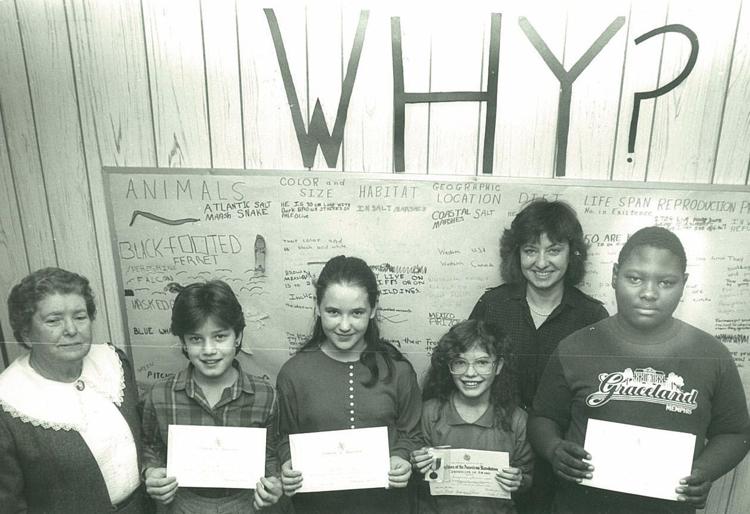 Reading in computer center at South of Dan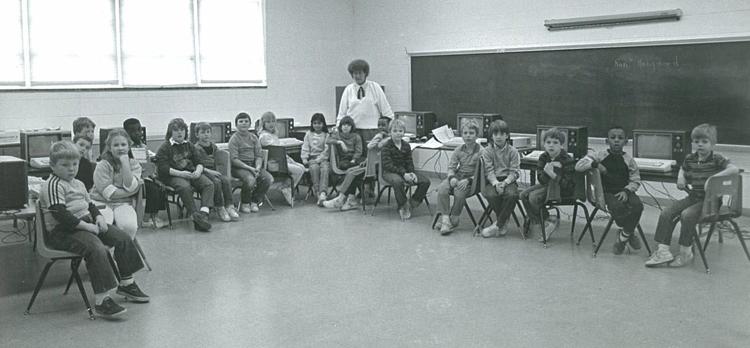 Doors close on Ingram Post Office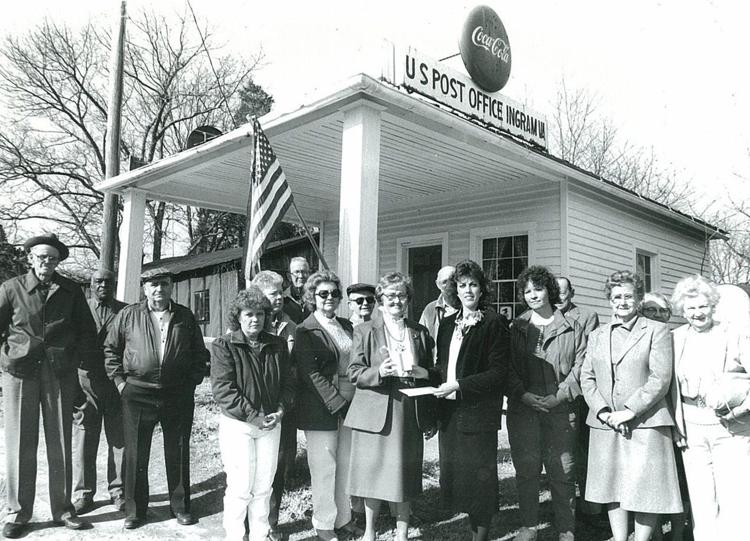 Students rewarded for reading achievement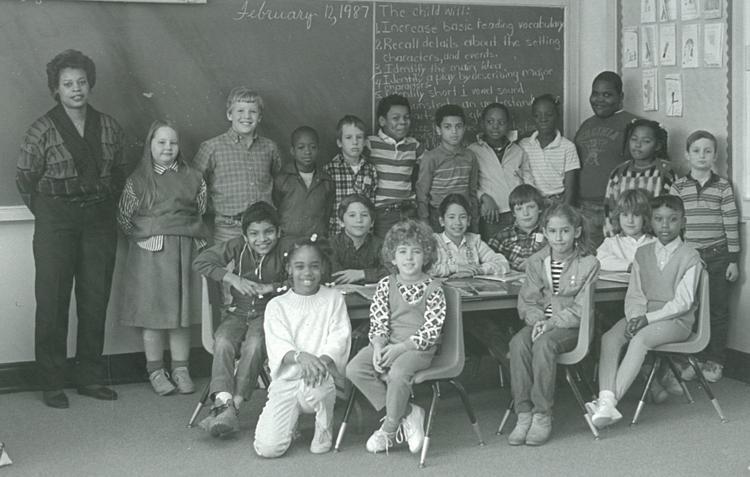 Celebrating 75 years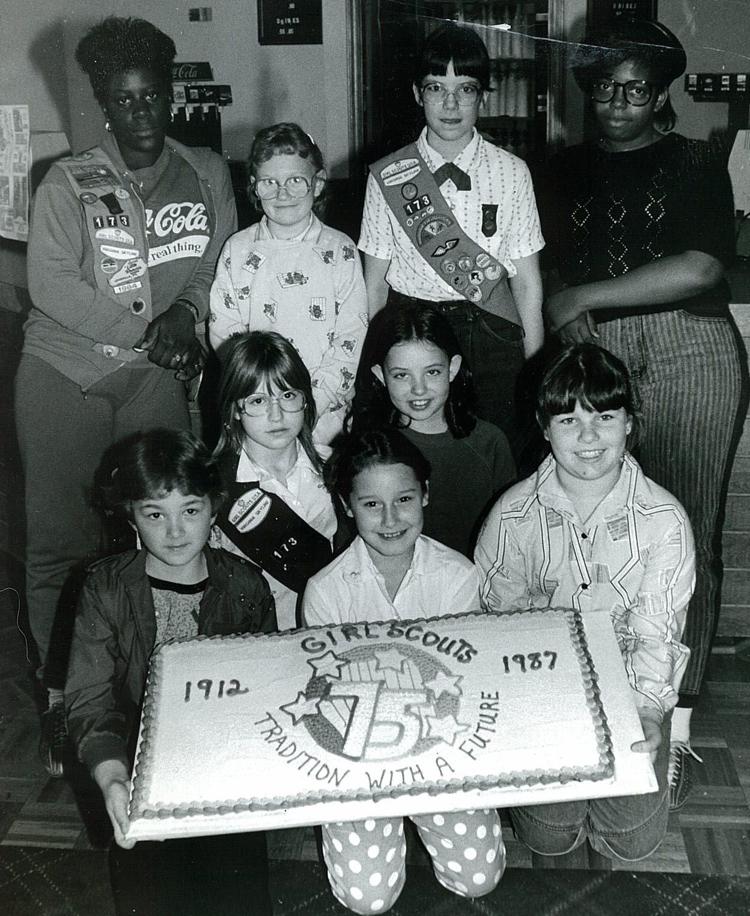 Kenneth and Marie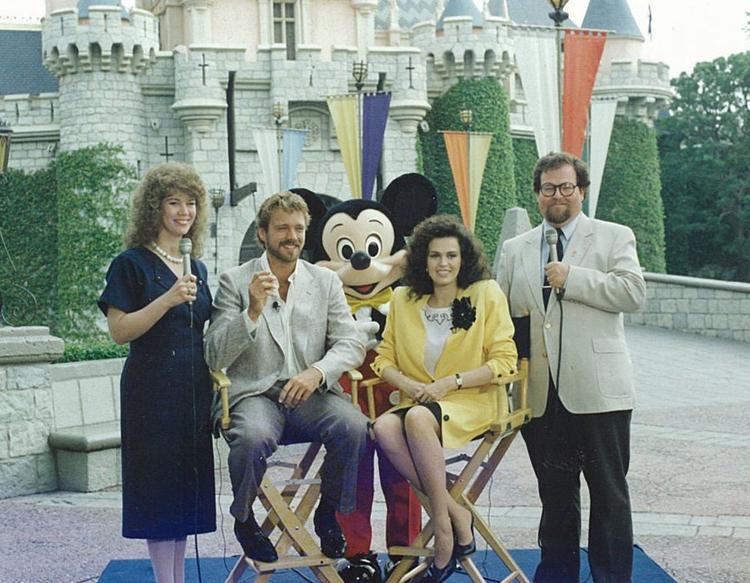 Kids' Kollege in 1994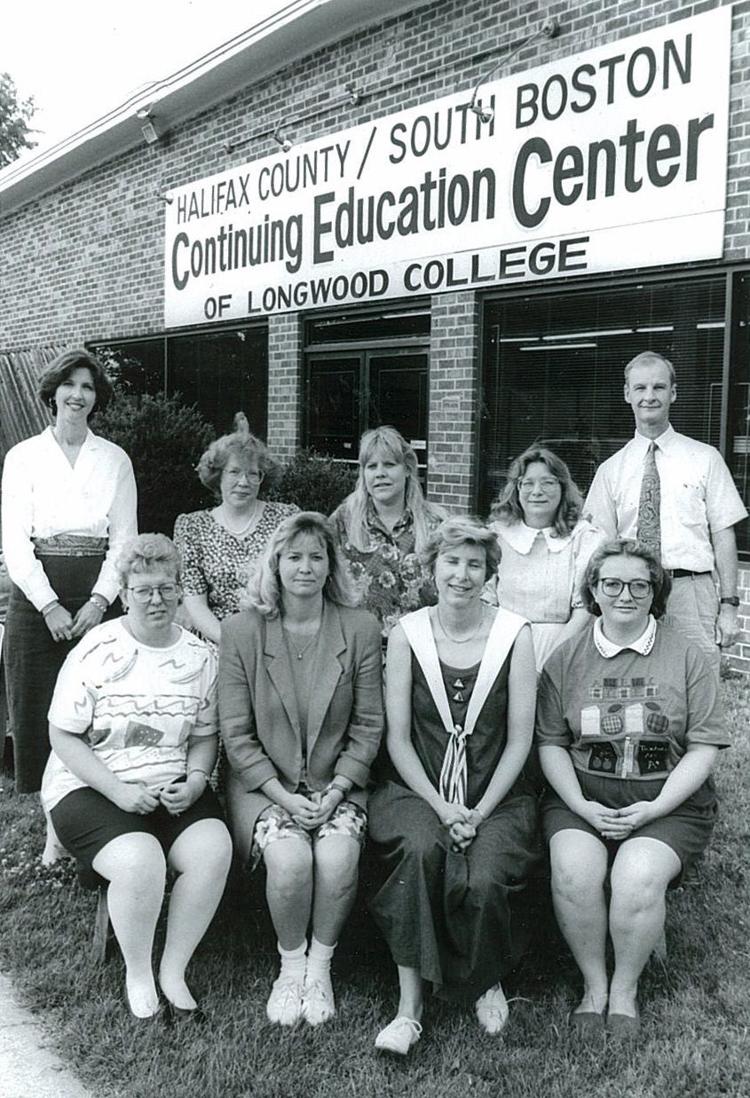 Learning the printing press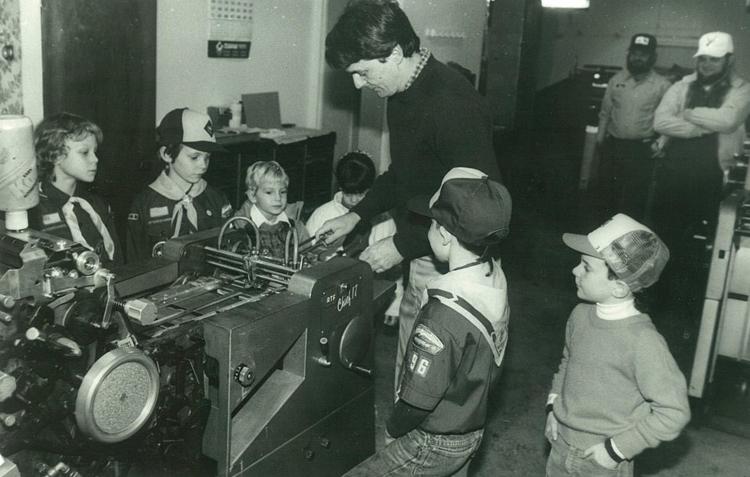 Virgilina Elementary first grade class 60 Years ago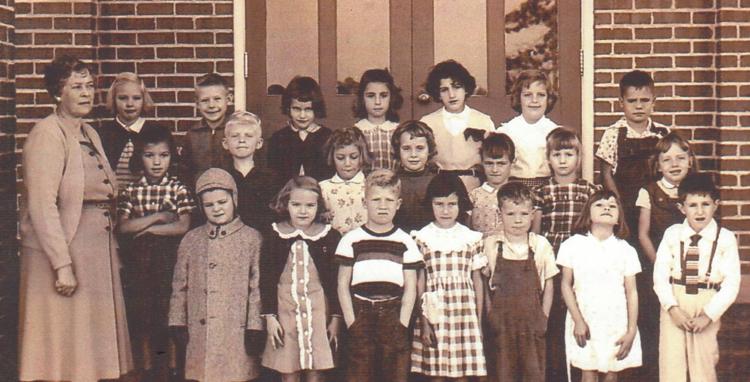 Virgilina Girl Scout Troop #215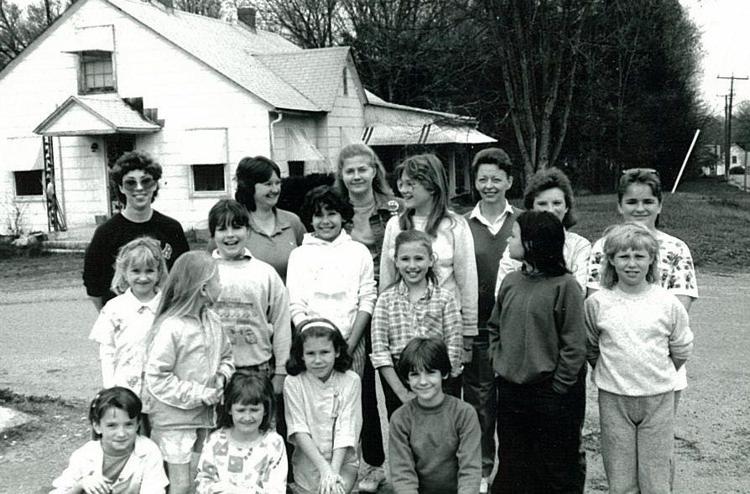 Pig farm tour in Alton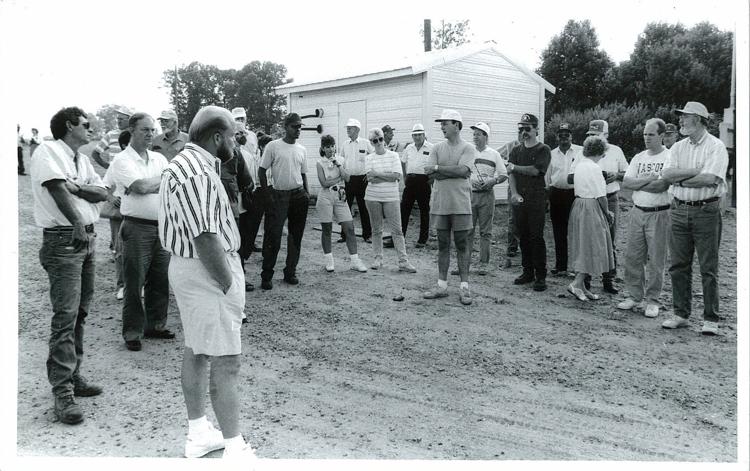 U4EA performs with stop six-band concert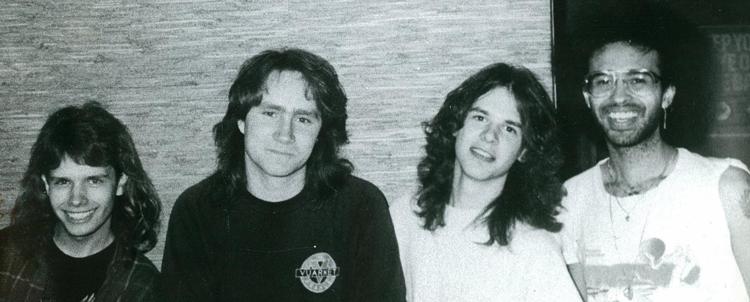 Jamestown fort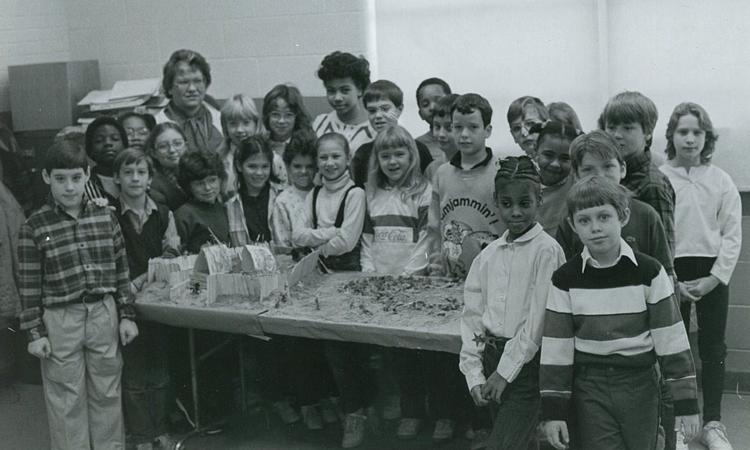 1987 Olympics Day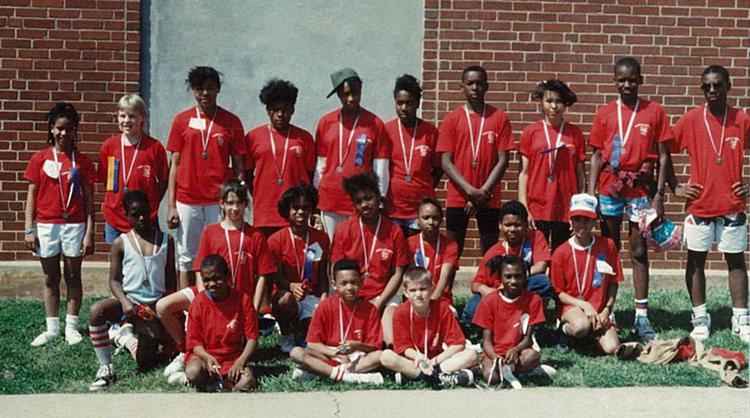 Tobacco Task Force meets

Halifax County Senior High Florist Department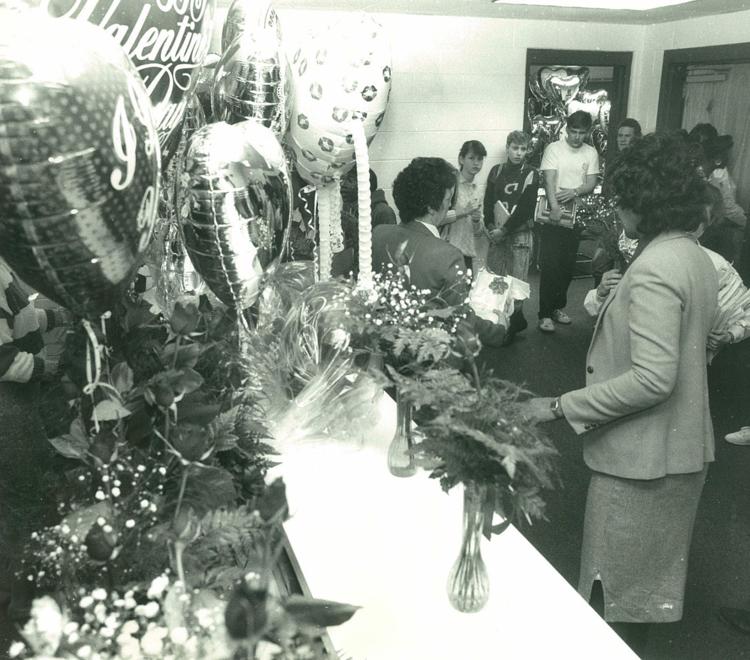 DAR essay contest winners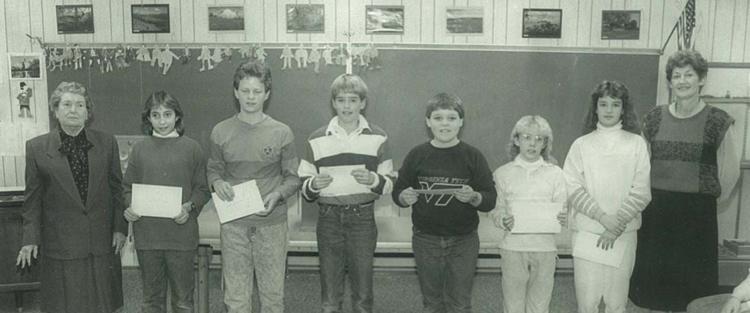 New birthing center dedicated
Battling the blaze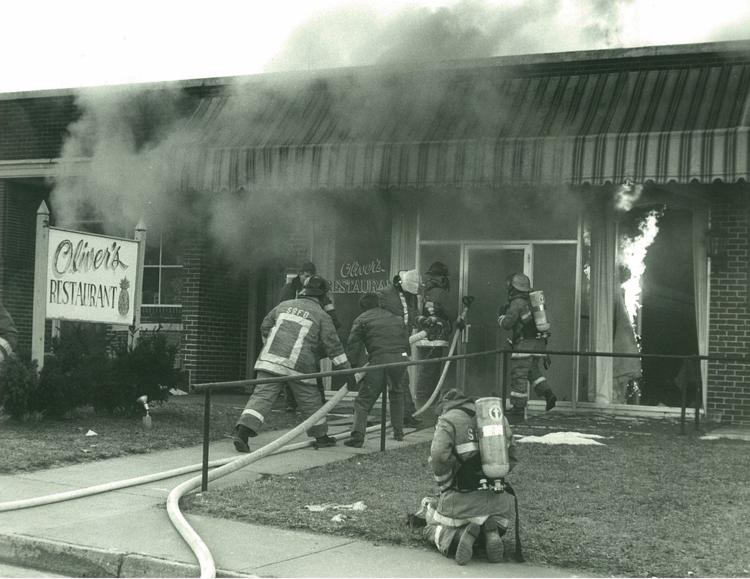 On the march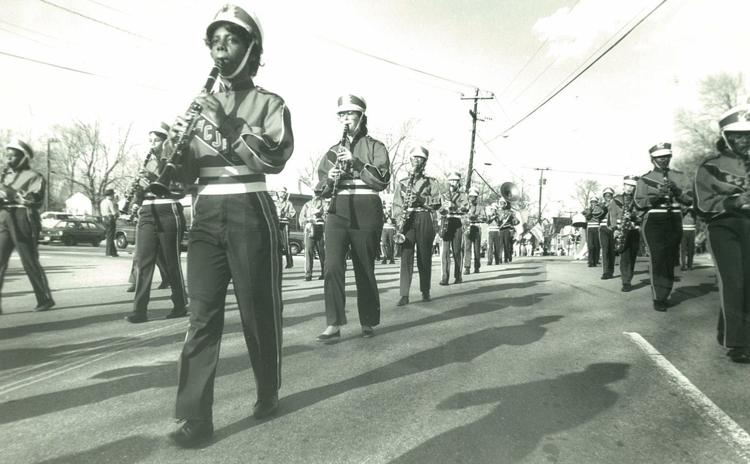 SCA donates food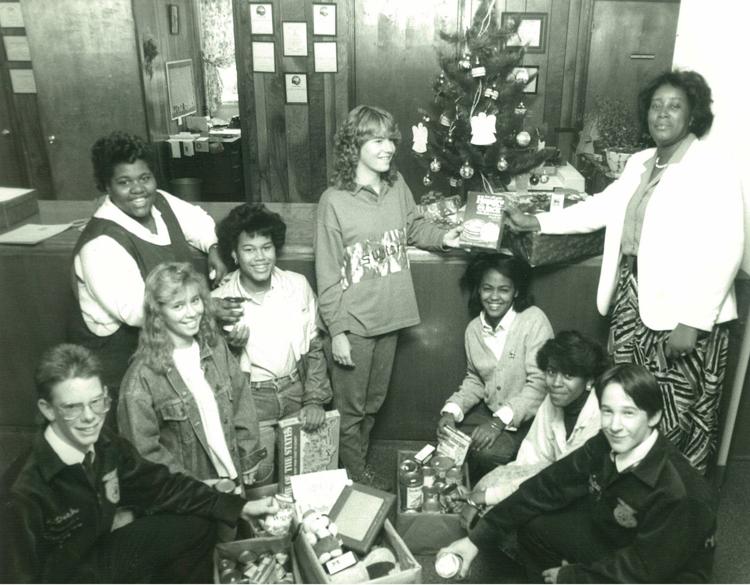 Tough defense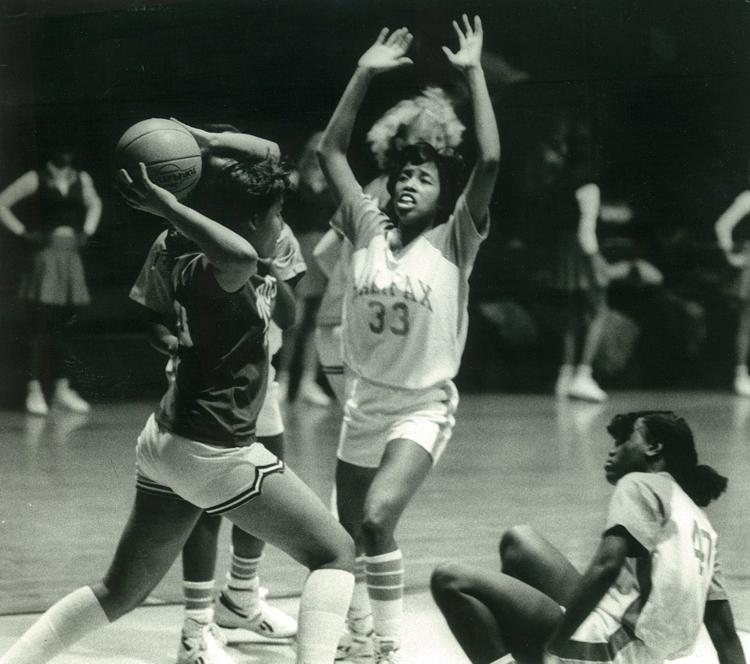 Community Christmas Concert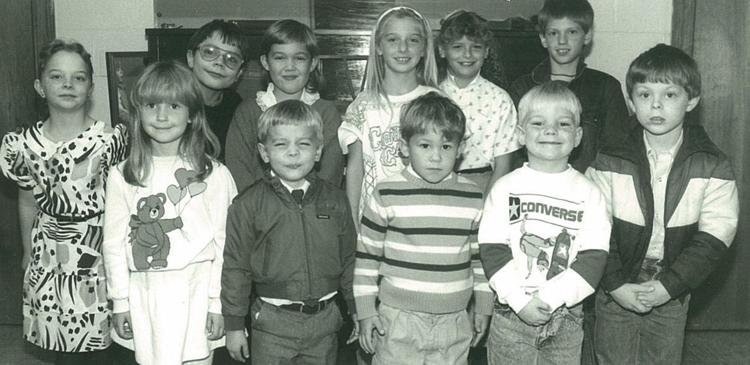 United Way board members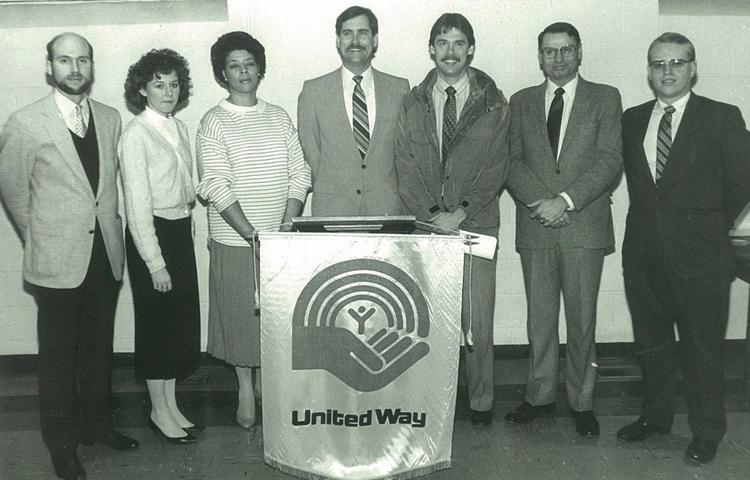 Retiring Halifax County Community Action Board of Directors

Hospital employees contribute to United Way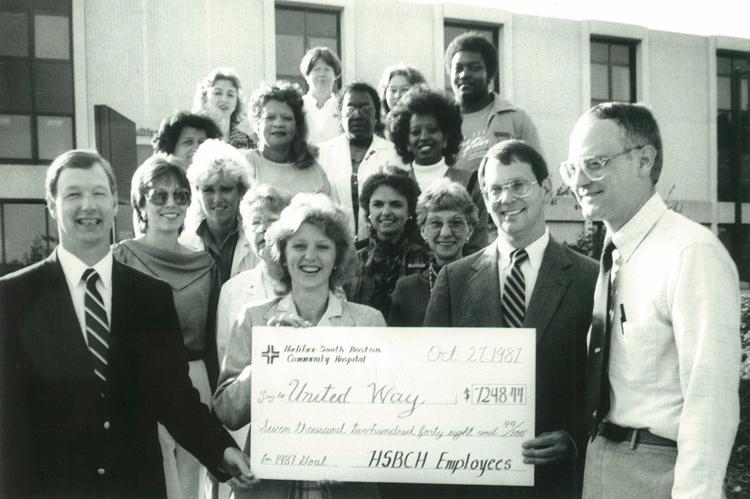 Last-minute campaigning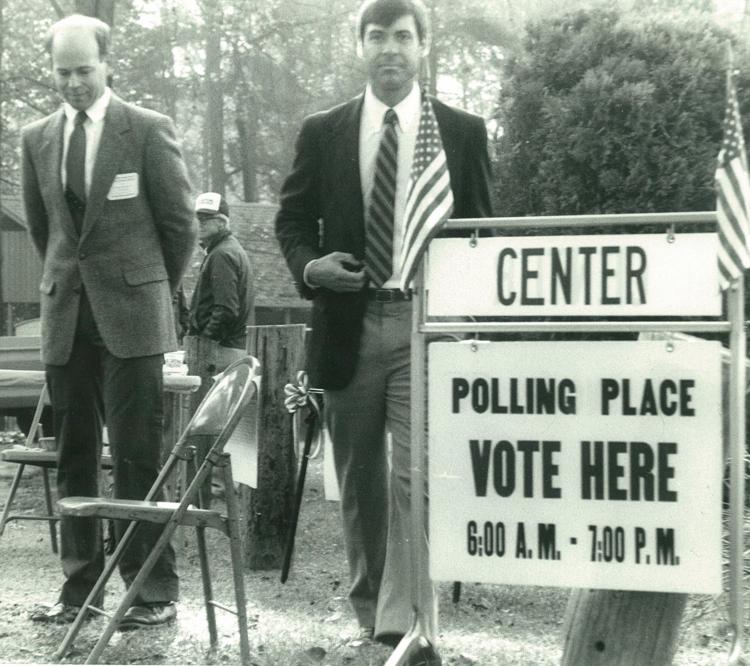 Looking over the announcement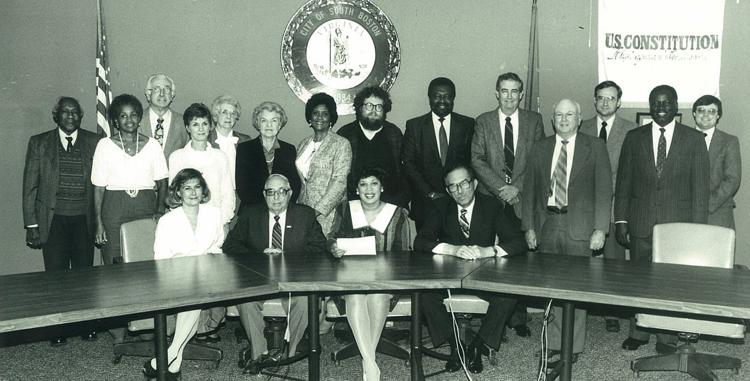 Midget champs
Cast of 'Annie'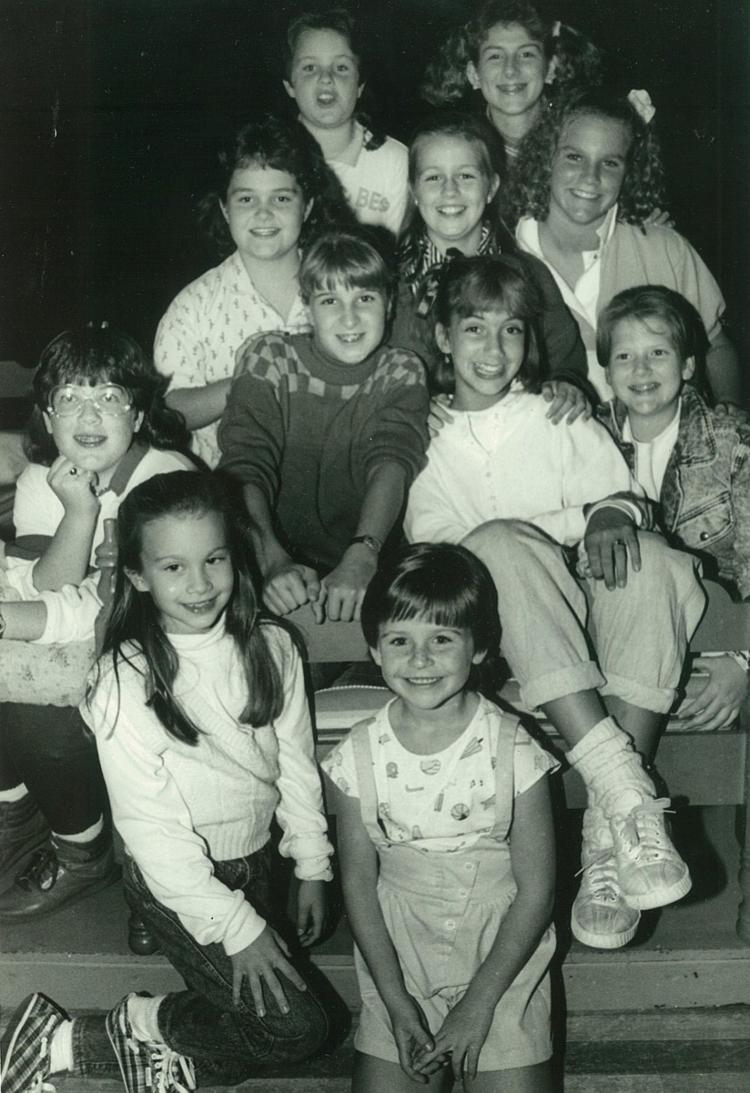 Making presents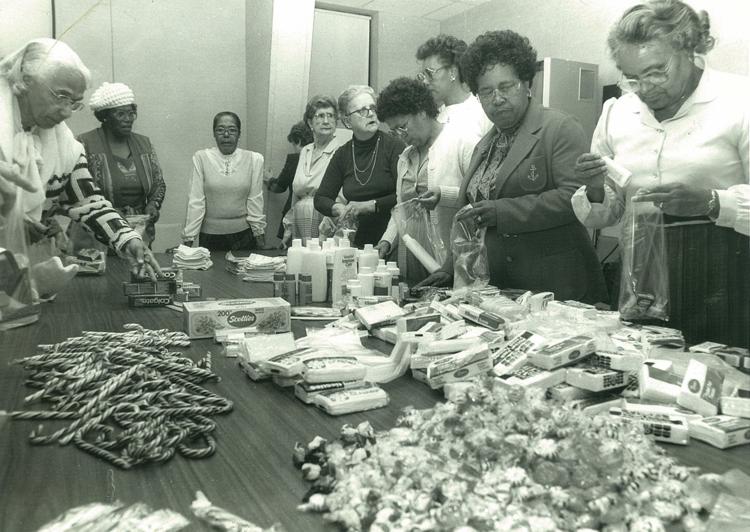 Medal and certificate recipients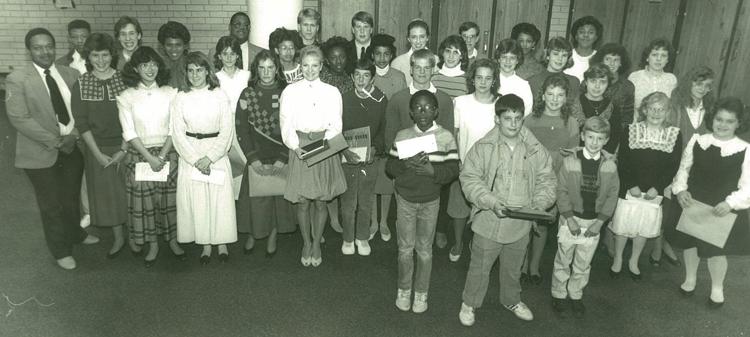 Career Day at Senior High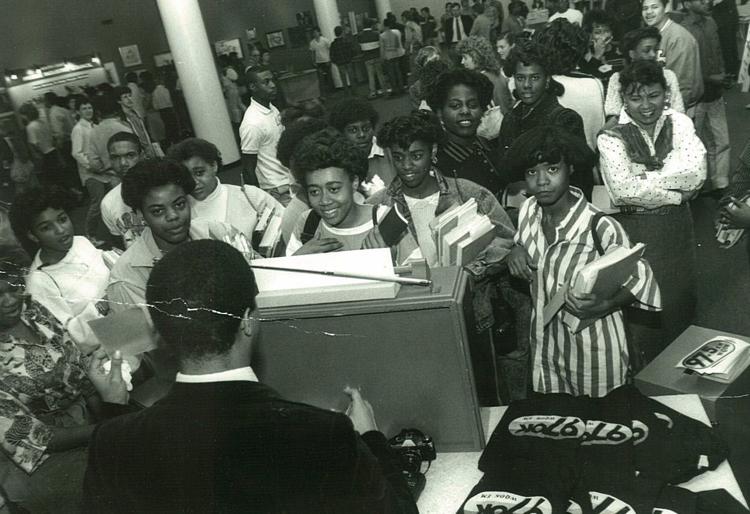 Essay contest winners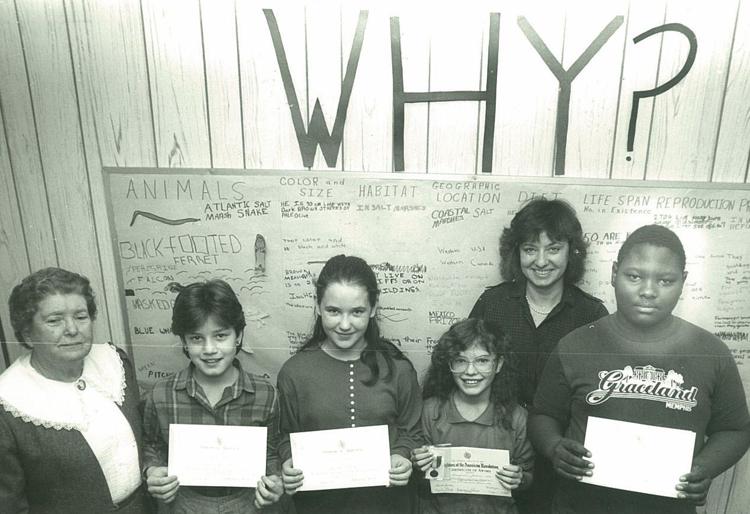 Cantaloupe Festival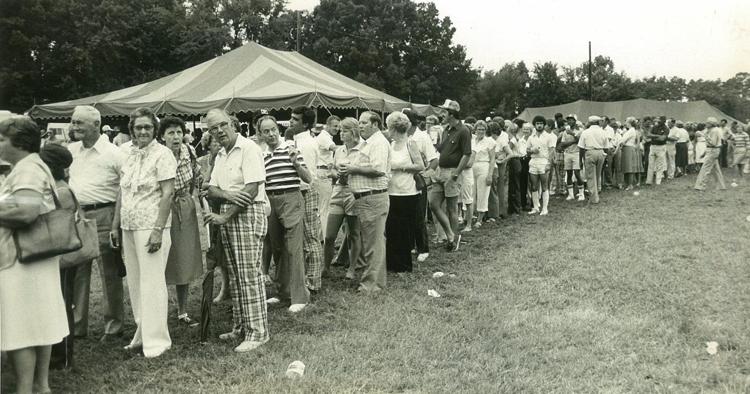 Registered nursing students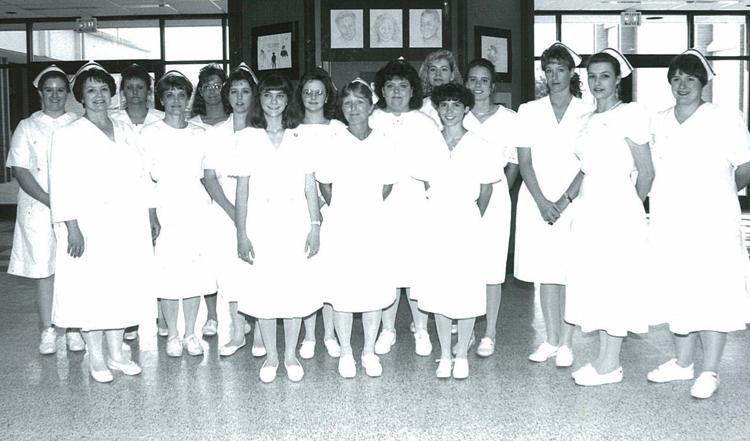 Basketball camp in 1991

ABWA officers installed in 1991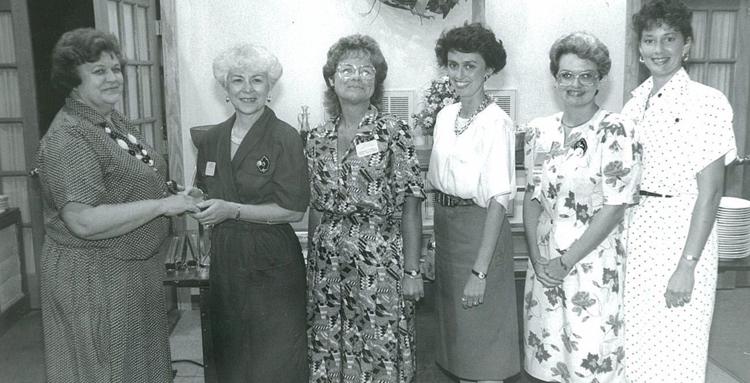 Day Care Center honored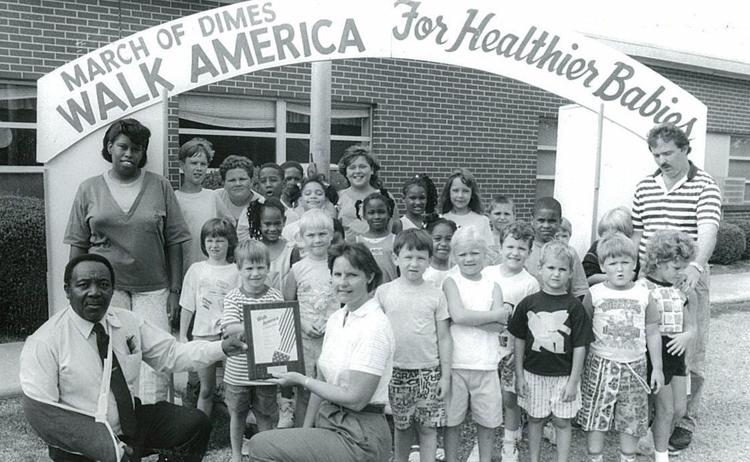 Democrats meet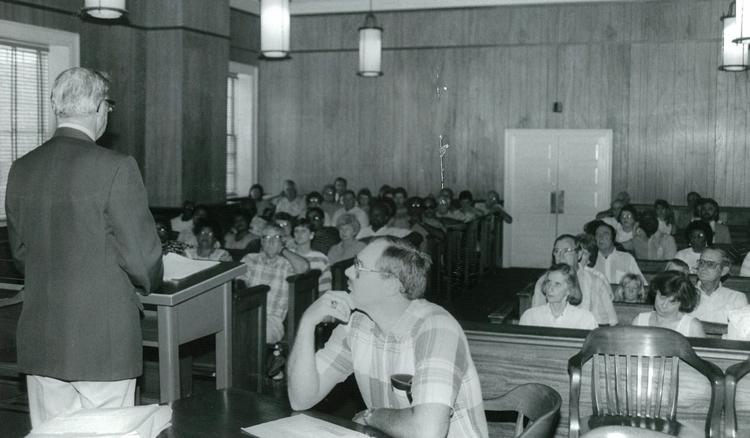 4-H Fashion Revue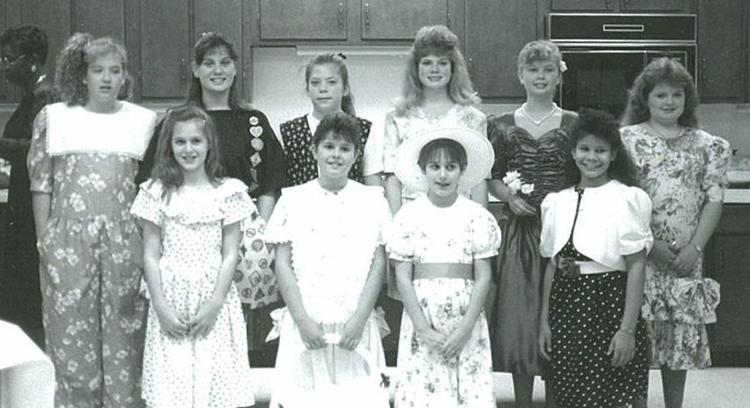 Division champions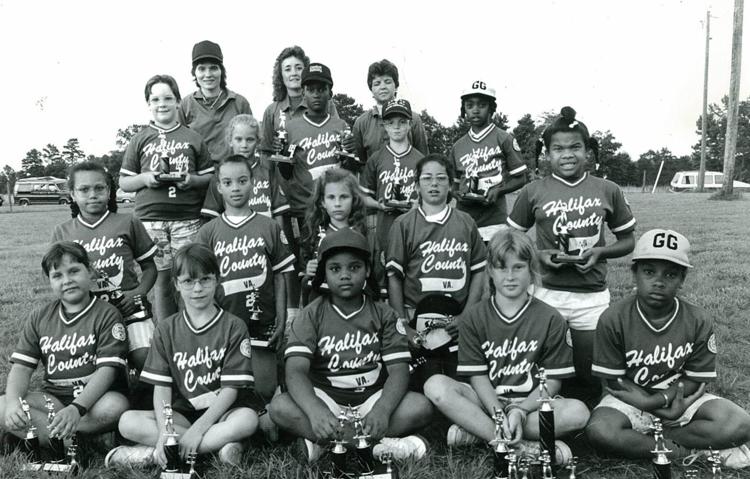 Ponytail champions in 1991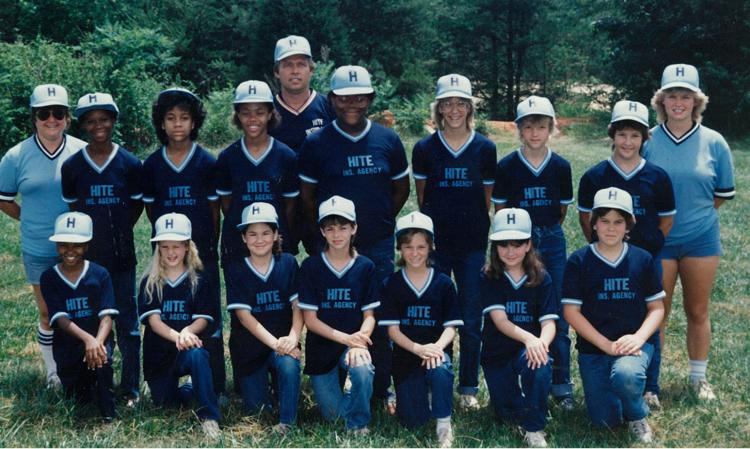 Halifax-South Boston Angels team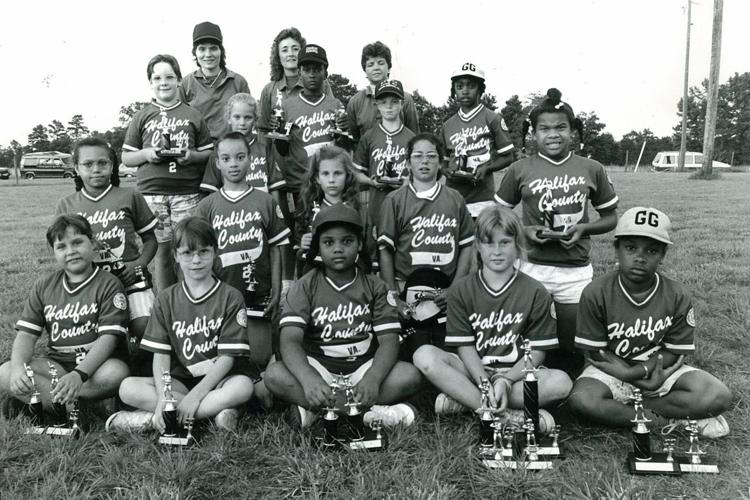 Off for a week at summer camp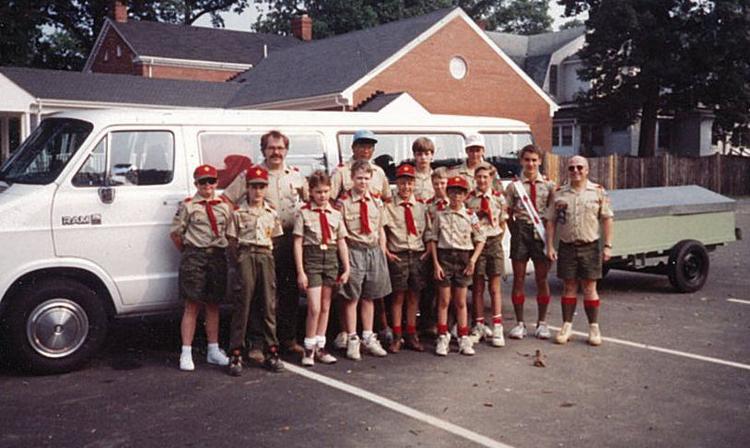 Appointed to position of warrant officer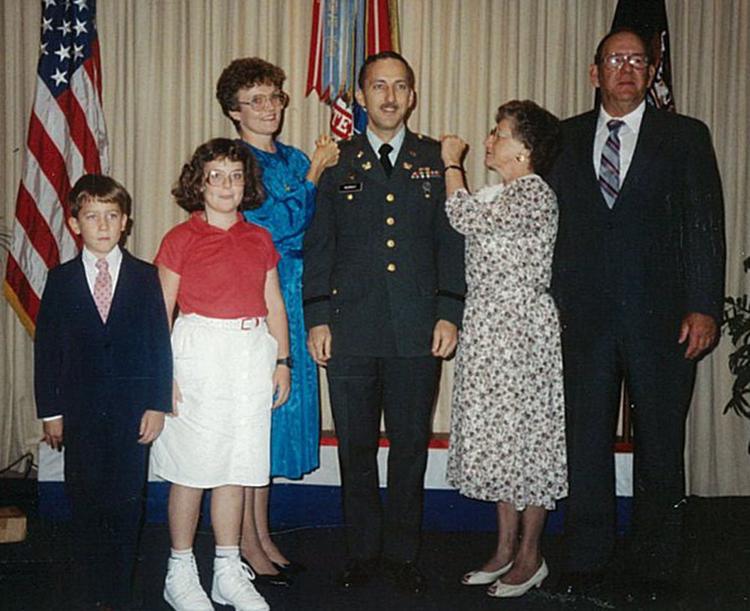 Handmade afghan raffled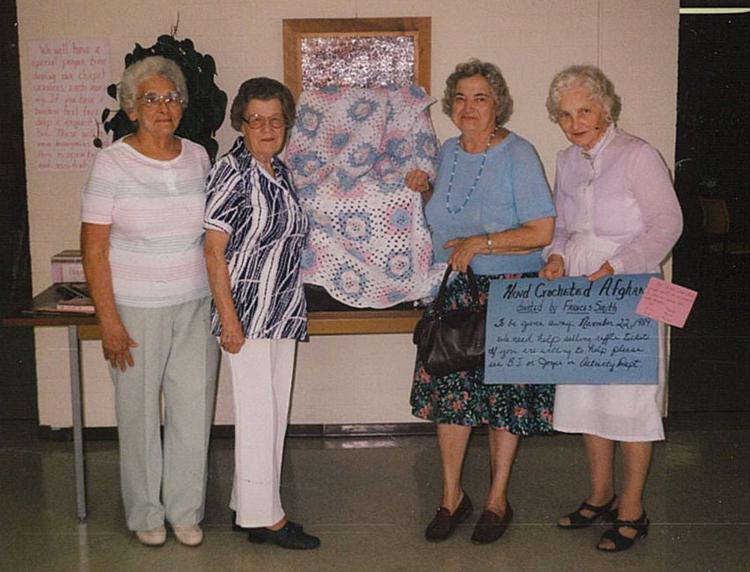 Cooperative Month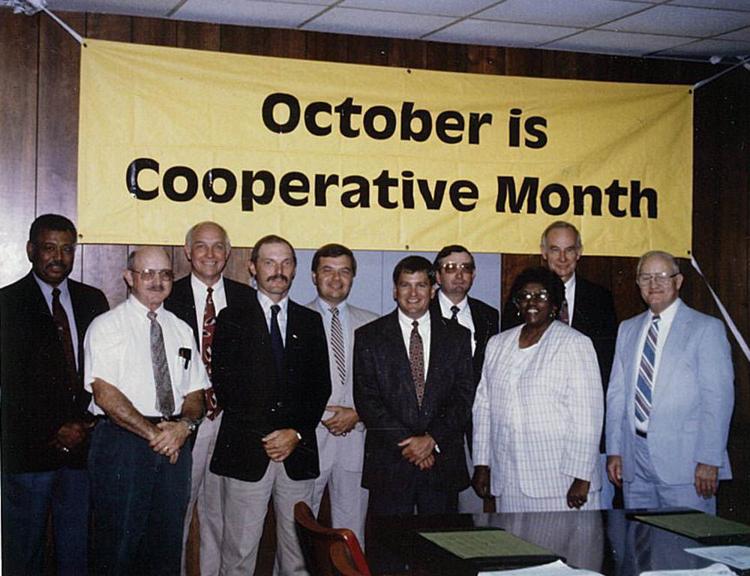 Lunch with students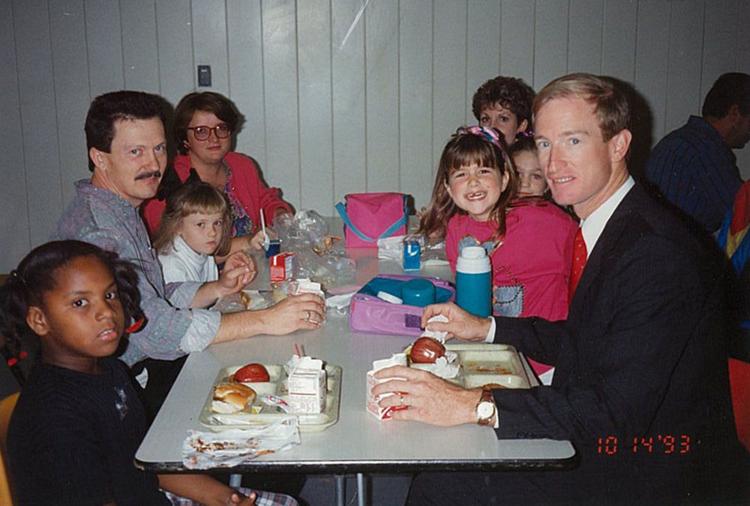 Barn owl nests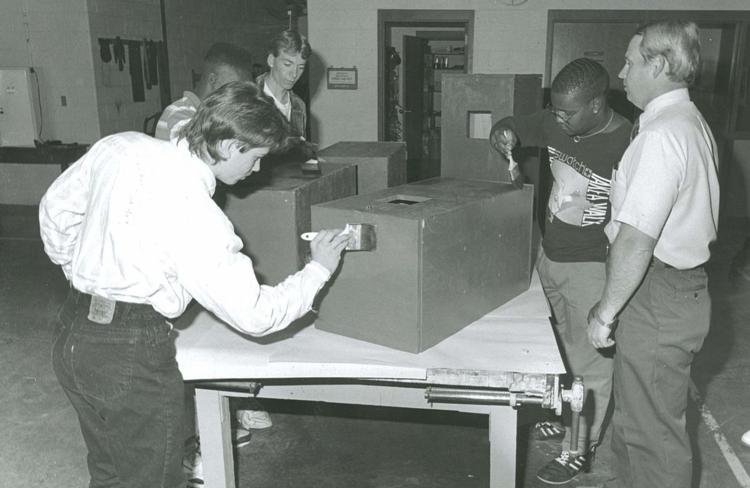 Little olympians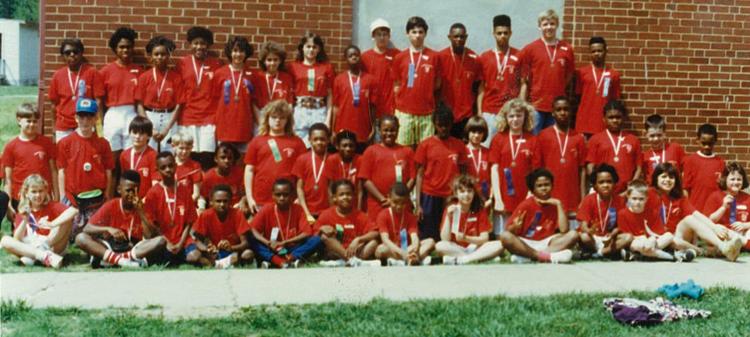 Wishful thinking?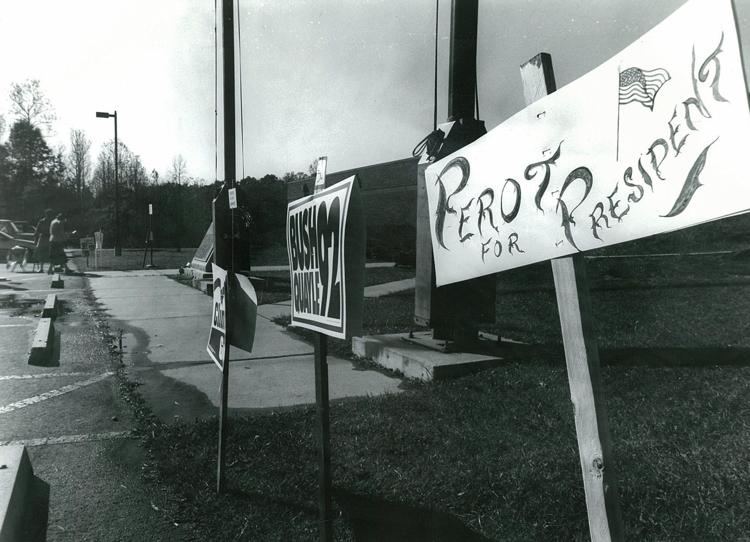 Pilgrim Lady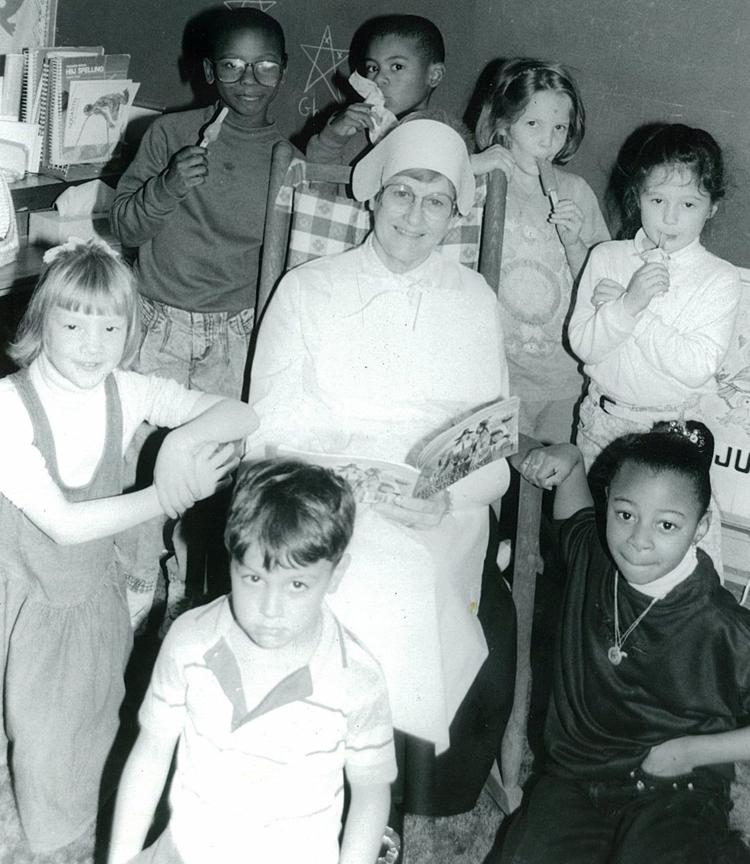 Halifax County Community Action Agency Board of Directors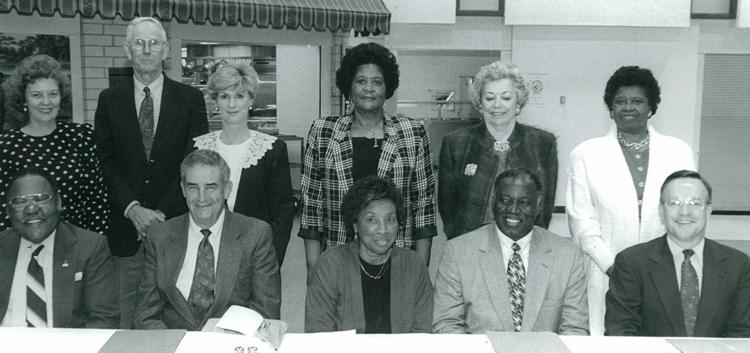 'Chick or Treat?'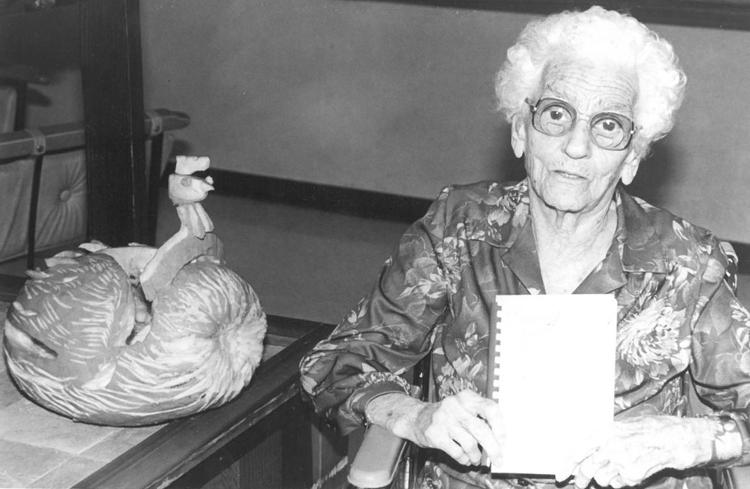 Hyco road ruritan club officers in 1993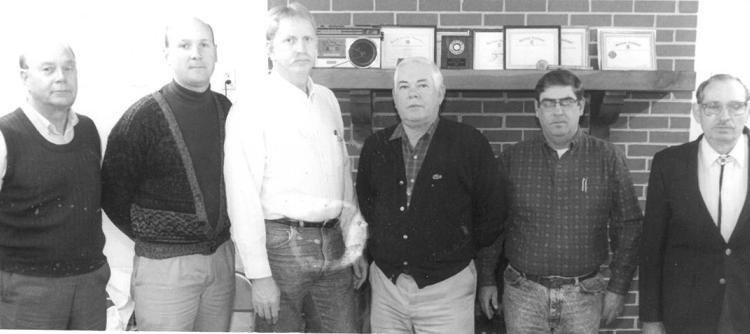 Community Chorale prepares for concert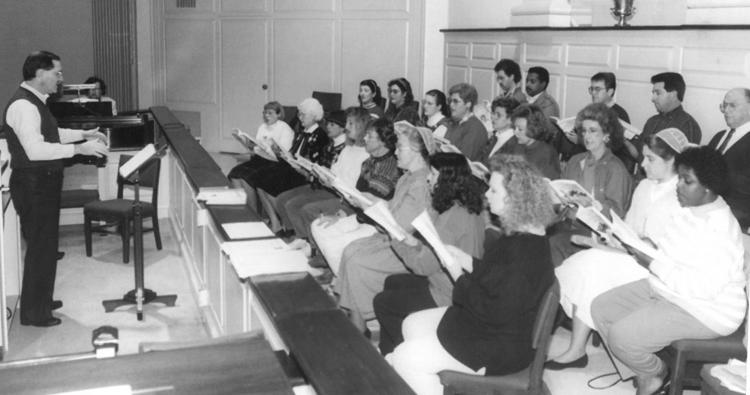 'A Christmas legacy'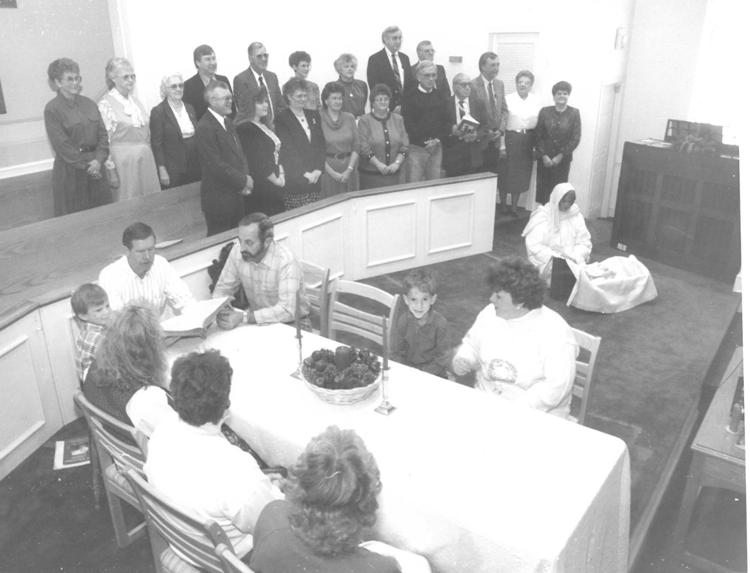 Adopt an angel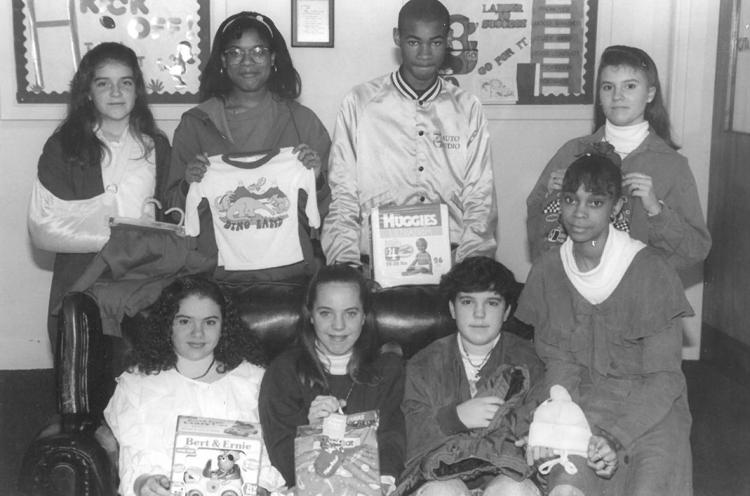 Students make 'stone soup'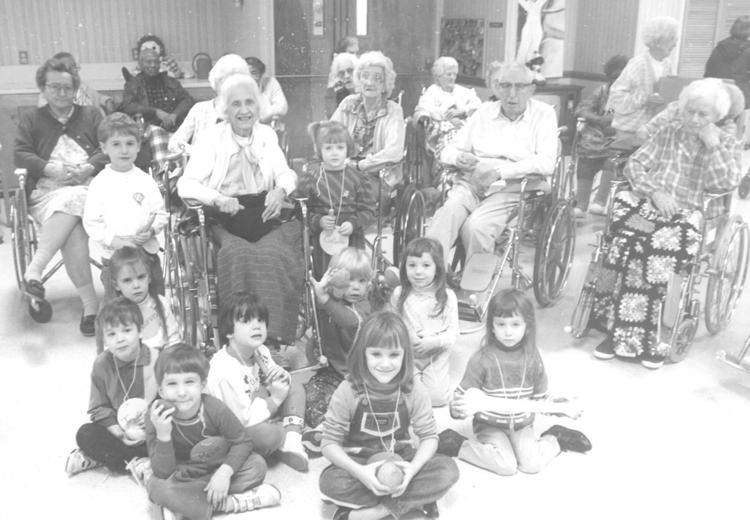 Talking champ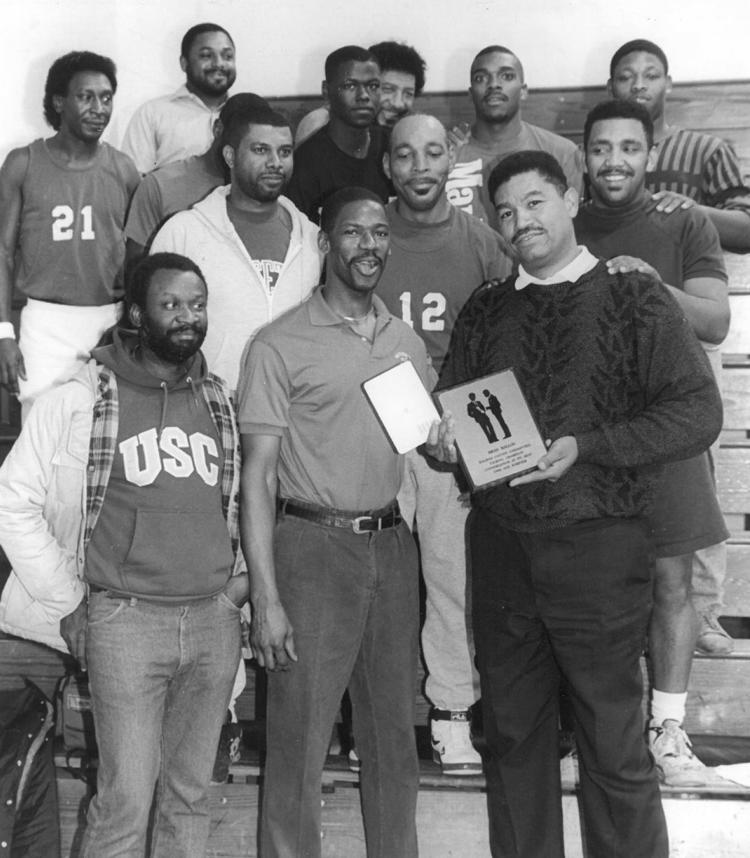 Blast from the Past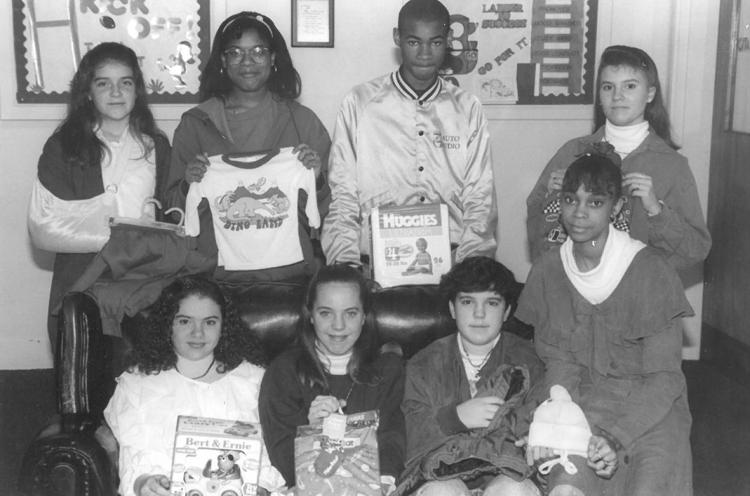 'Shared kidness'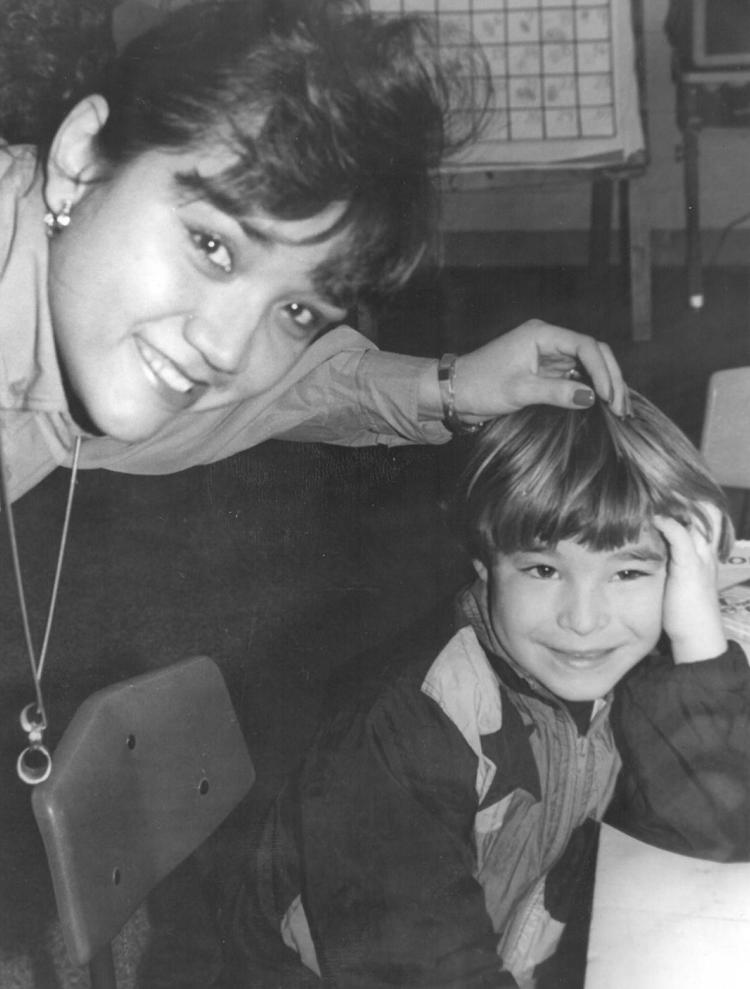 Blast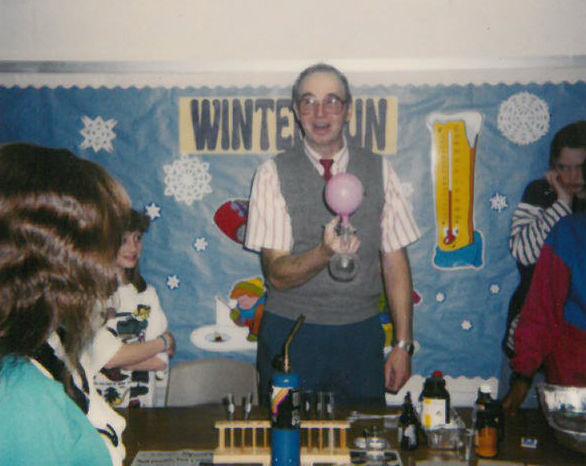 Blast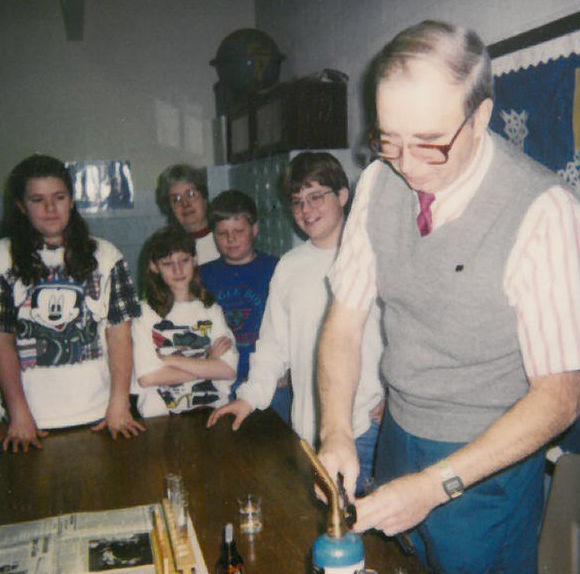 Remembering South Boston's Company 'F'

Share the fun talent show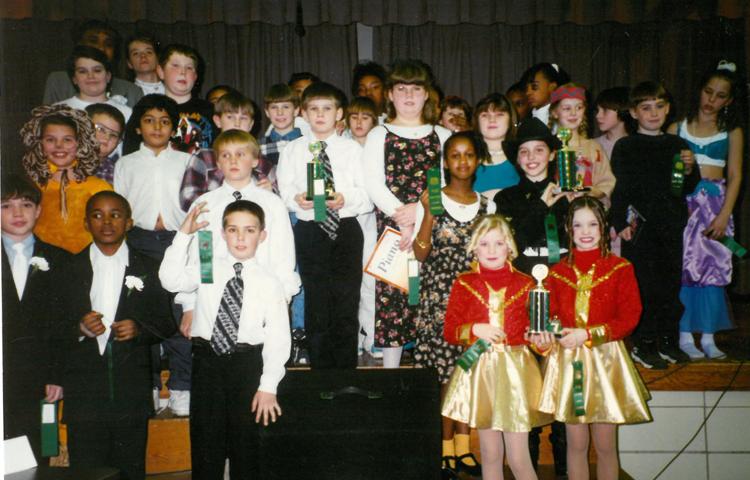 A good turn for the community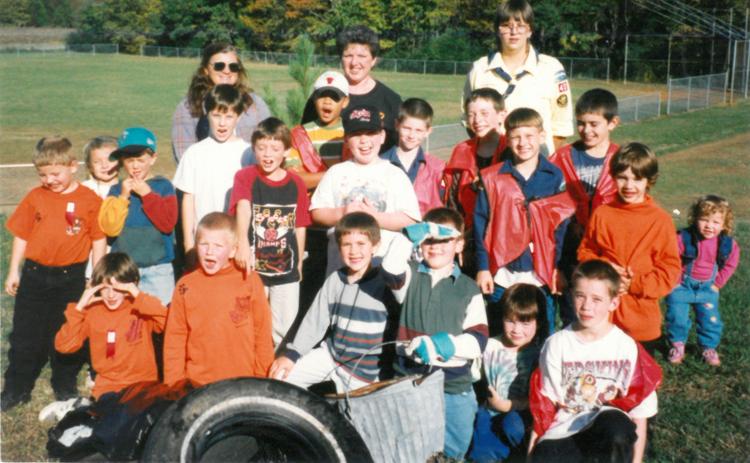 Halifax County 4-H Share The Fun Show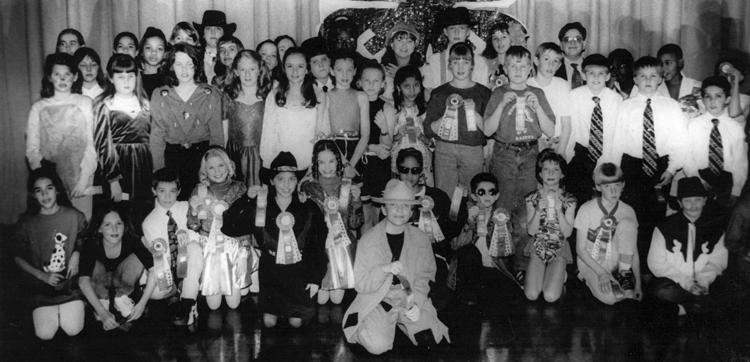 Passports for International Day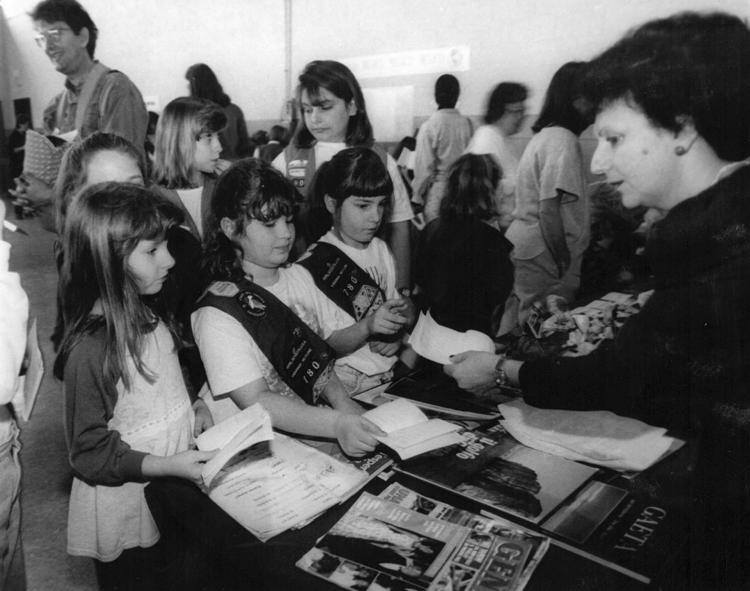 Food drive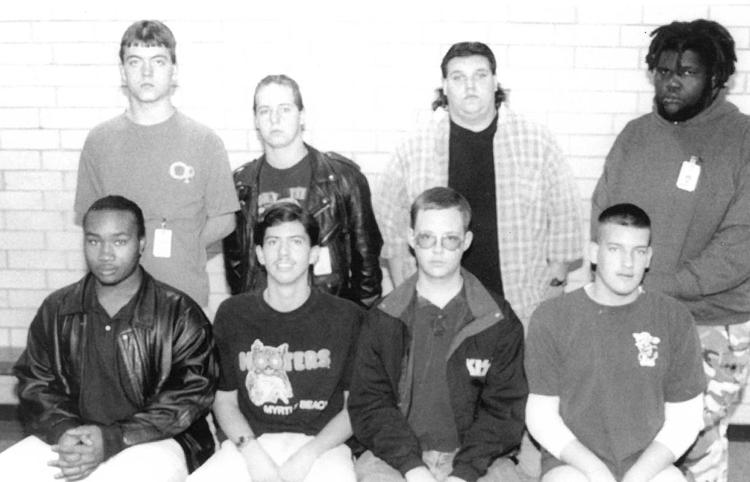 Halifax County Cancer Association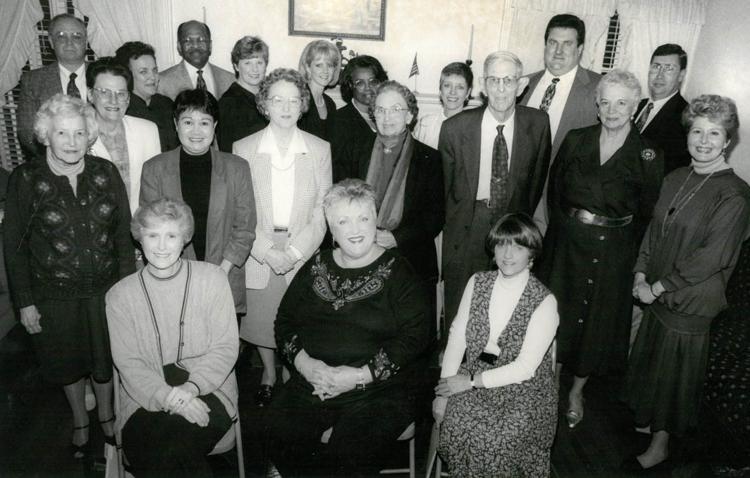 Toddler's Walk-A-Thon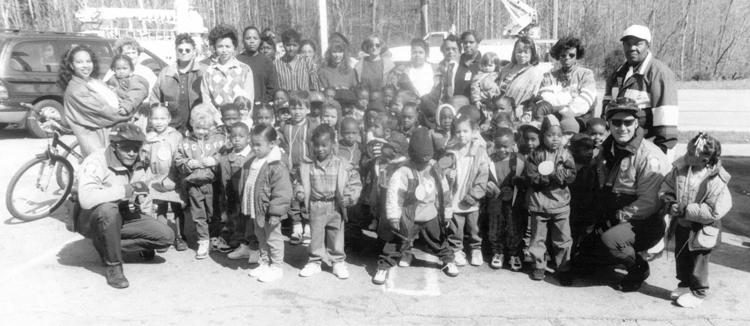 Young bowlers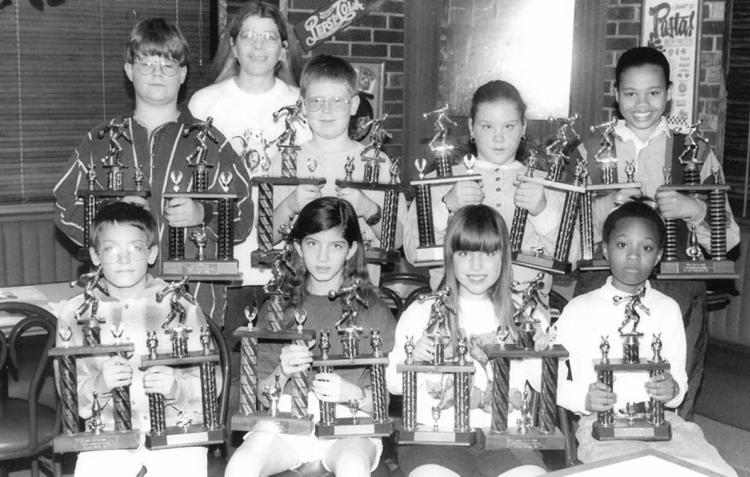 Concert and parade competition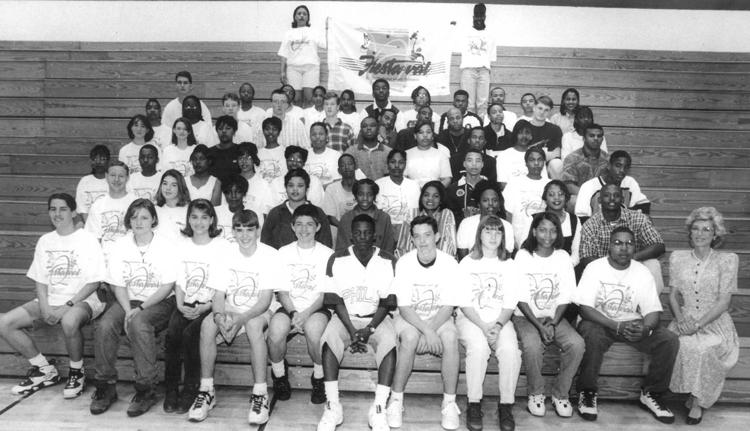 Education association honors leaders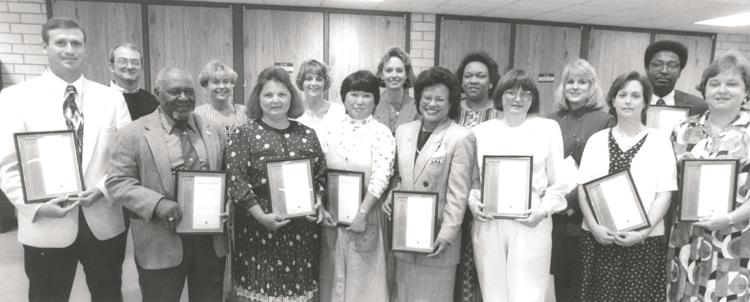 Cedar Grove School in the early 1920s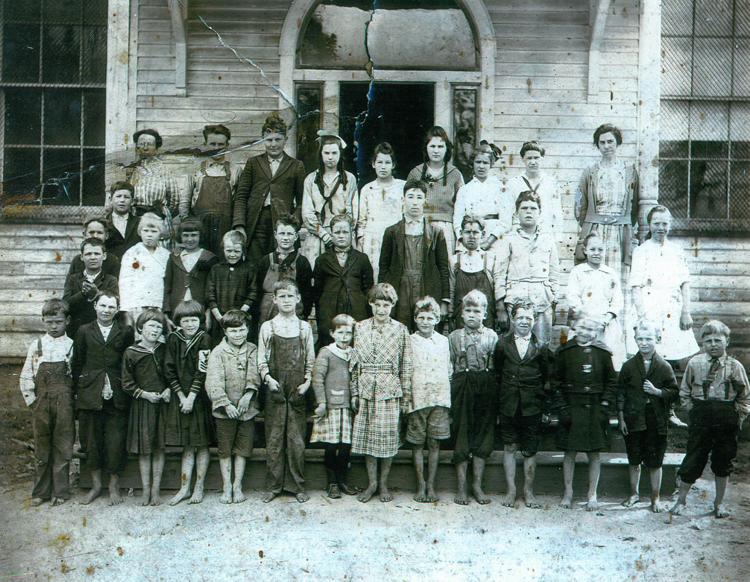 Getting ready for the Summerfest in 1996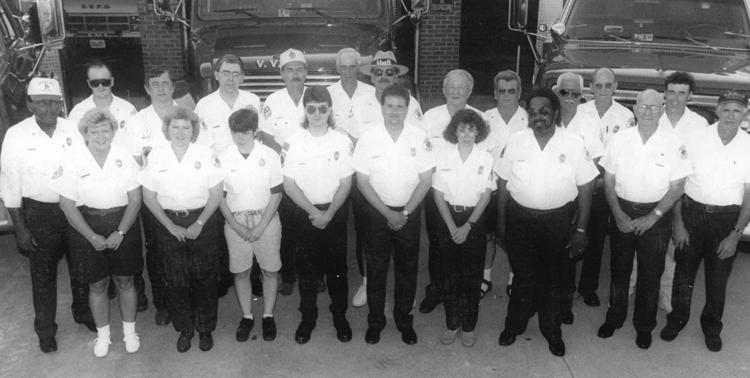 Halifax County Hokie Club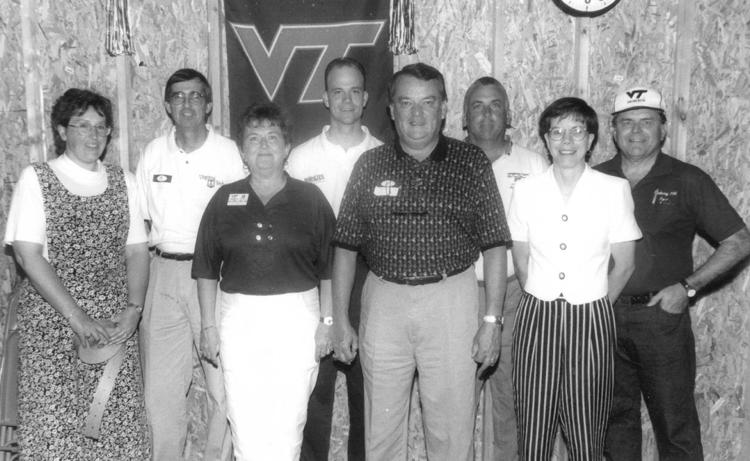 Green family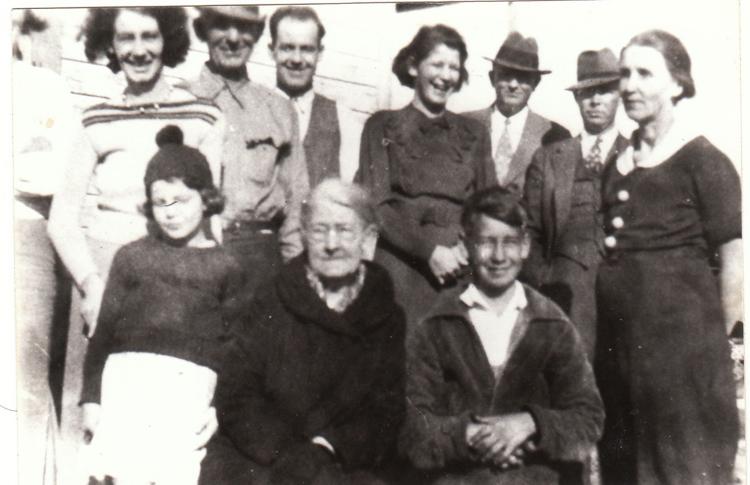 Daystrom closes in 1996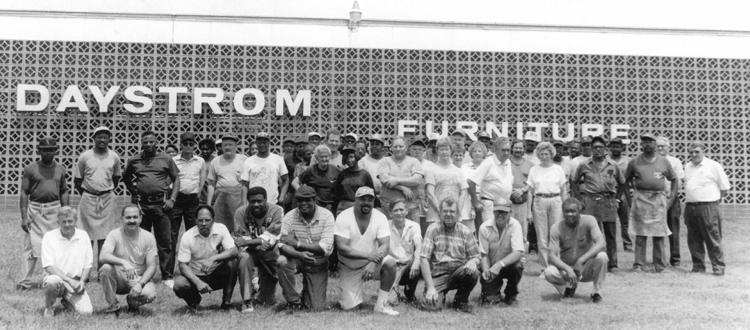 Kids' Kollege at CEC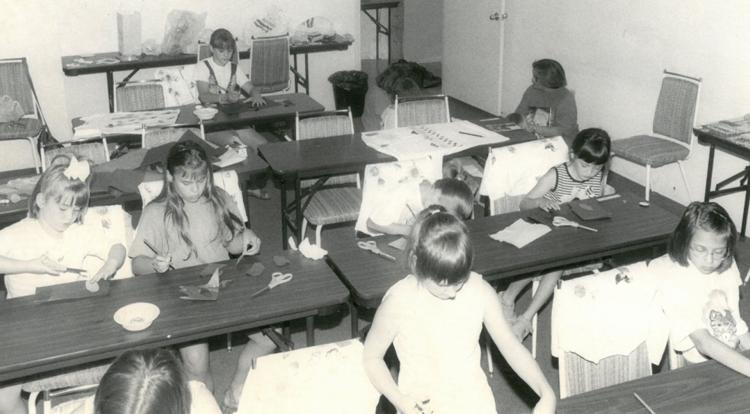 Title I parent honorees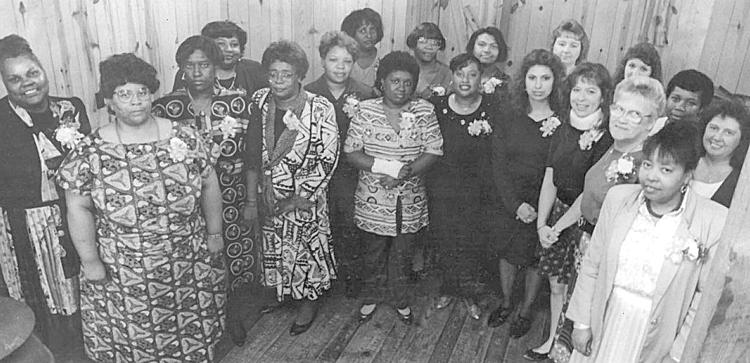 Watching the parade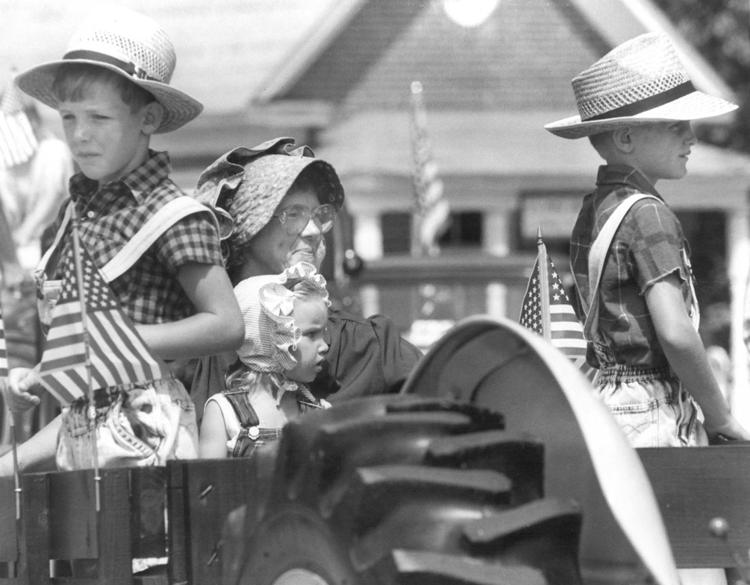 Working on the Clover Project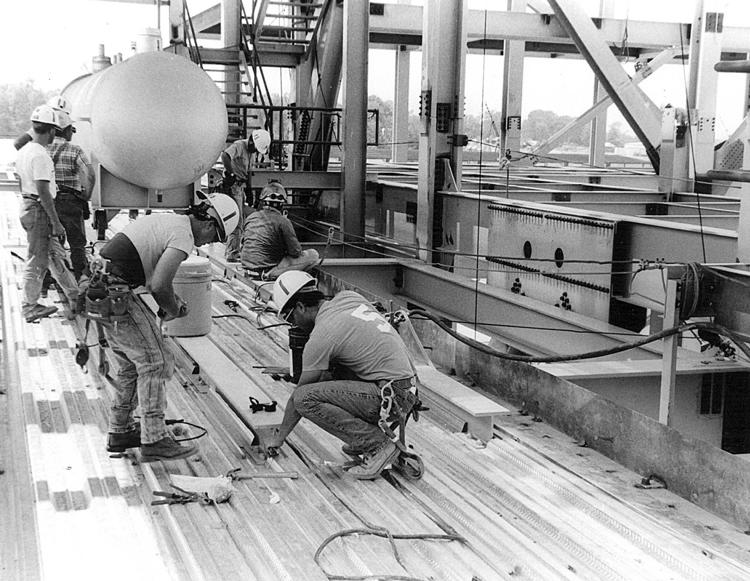 Junior Recycling Club members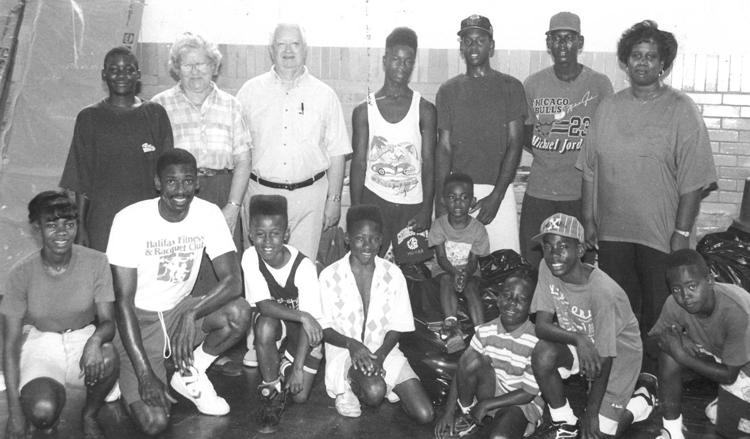 First responder drill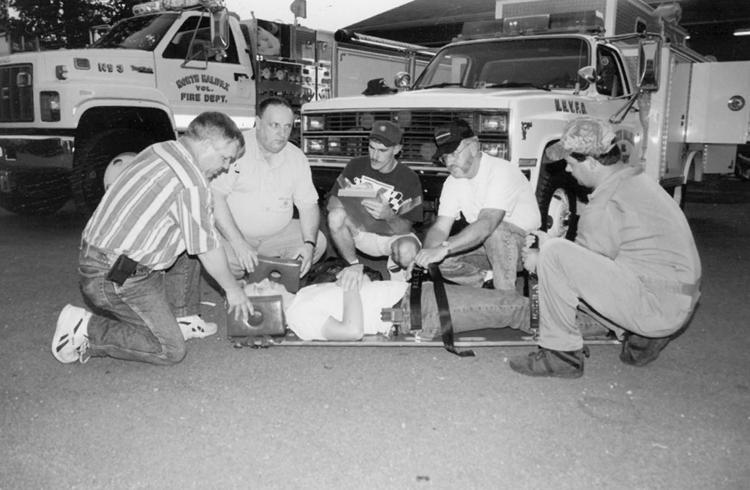 Receiving a scholarship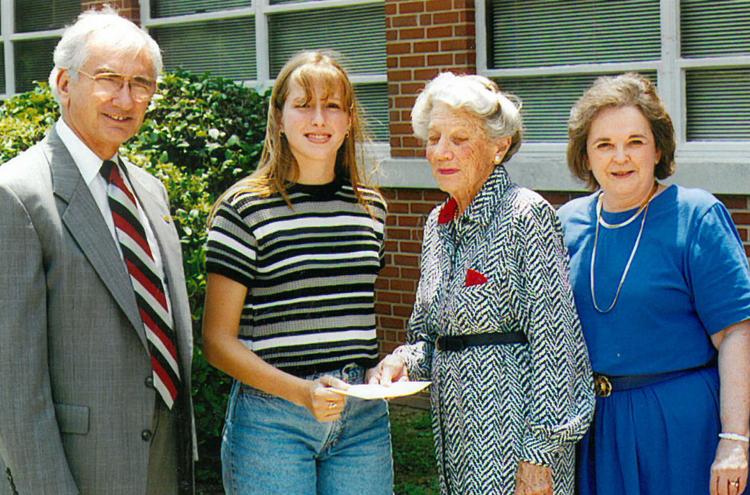 Proud nursing graduates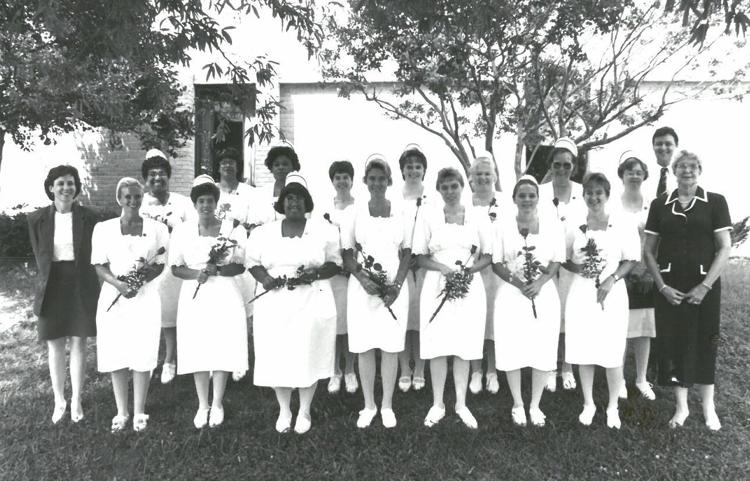 Dolls, dolls, dolls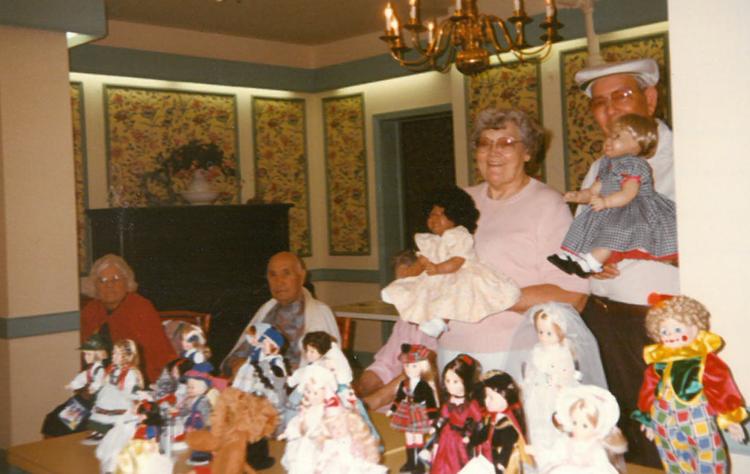 Flags donated for display at Battlefield State Park