10 YEARS AGO | 2010
• It's a message often repeated and with good reason on Veterans Day — remember and honor those who in some cases made the ultimate sacrifice to allow Americans the freedom they now enjoy. On Thursday, before an audience including students and a large group of veterans, guest speaker Halifax County School Board Chairman Walter Potts Jr. expressed his desire that Veterans Day be remembered year-round, not just on Nov. 11. Citing information provided by the U.S. Census Bureau and United States Department of Veterans Affairs, Potts said currently, 9.2 million veterans are over the age of 65, and 1.9 million are under the age of 35. A total of 1.8 million veterans are women.
• South Boston native Leigh Fuller Edwards this week announced she will seek the office of Halifax County Commissioner of the Revenue in the 2011 election. A certified residential real estate appraiser, Edwards said she believes her more than 12 years as a certified residential and vacant land appraiser would be an asset to the functioning of the office.
• By all accounts, the Comets' varsity volleyball tem had another successful season, but its ultimate goal remains, a top-tier finish in the Western Valley District and a trip to the Northwest Region Tournament. Halifax fielded one of its youngest teams ever, but had plenty of leadership with five seniors, five juniors and five sophomores. The Comets finished with a 12-6 record and a 4-4 record (third place) in the district during regular season play, with two losses to North Carolina powerhouse Person High and two each to Patrick Henry and Franklin County.
20 YEAR AGO | 2000
• County residents gave a resounding victory to Republican candidates here Tuesday, but independent 5th District Congressman Virgil Goode led the ticket. Goode captured 8,091 votes, with the Bush/Cheney ticket second at 7,732. U.S. Senate candidate George Allen took the third highest total in balloting here with 7,534 votes. Allen's opponent, Charles Robb, polled 6,263 in the offical tally released yesterday. Goode easily defeated his opponents here – Democrat John Boyd gathered 4,549 votes and independent Joseph Spence closed with 197 – as well as throughout the district.
• George W. Bush's lead over Al Gore in crucial Florida shrank to fewer than 400 votes Thursday with allegations of irregularities swirling and ballots from overseas residents still to be counted. Recount results from 63 of the state's 67 counties gave Republican Bush a lead of 359 votes out of nearly 6 million cast, according to an unofficial tally by The Associated Press. The original "final" margin had been reported at 1,784. The recount, required under state law because of the close result, was to be completed late Thursday, nearly 48 hours after the polls closed. But, election officials said results wouldn't be certified until at least Nov. 17.
• Nobody would blame Stacy Puryear if he were a little frustrated. The South Boston driver started his rookie season on the USAR Hooters ProCup Series circuit with a pole win and a third place finish in the season's first race. Weekends such as that, though, have been few and far between. Mechanical gremlins, mishaps, and just plain old bad luck have stifled a handful of good runs for the South Boston driver who now resides in Cerro Gordo, North Carolina. Heading into this weekend's next-to-last series event at Florida Speed Park in St. Augustine, Florida, Puryear is 13th in points and fifth in the rookie points standings.
40 YEARS AGO | 1980
• Opponents of a plan to convert the abandoned junior high school in Halifax to an elementary school plan to object en masse at a recessed meeting of the board of supervisors tomorrow night. The meeting is scheduled to begin at 7:30 p.m. in the board of supervisors meeting room. But E. Irving Anderson, a spokesman for those objecting the proposal, said he felt the meeting should be held in the circuit court room, and even then, Anderson said he foresaw "standing room only." Plans to convert the old junior high and thus abandon the existing Halifax Elementary School have been advanced for the past two years, but the first formal proposal was made Nov. 3 by school superintendent Udy C. Wood. Wood told the board that engineers had estimated that it would cost $310,555 to renovate the old junior high.
• R&S Sporting Goods, a new retail outlet in the Centerville area offering a wide variety of sports equipment, will hold its grand opening this weekend. The store is located in the building with the new Halifax County Health Club, although it is not associated with the club. This is the second R&S Sportings Goods store to open. The first, located in Roxboro, North Carolina, is beginnings its fourth year. One of the R&S owners, Curtis Smith, will serve as manager of the Centerville store.
• Anthony Senior, a two-year starter at defensive tackle and a three-year varsity veteran, is the lone player from Halifax County Senior High on the first unit of this year's all-Western District football teams. Two other Comet players, offensive tackle-kicker Greg Weddle, and nose guard Rhoderick McCargo, made the second team. Weddle was chosen as a kicker. Senior and McCargo are seniors, Weddle a junior. The all-Western is dominated by league champion and undefeated George Washington, which placed six men on the first offensive team and landed another five places on the first defensive unit.
Previously featured photos
Constitution Week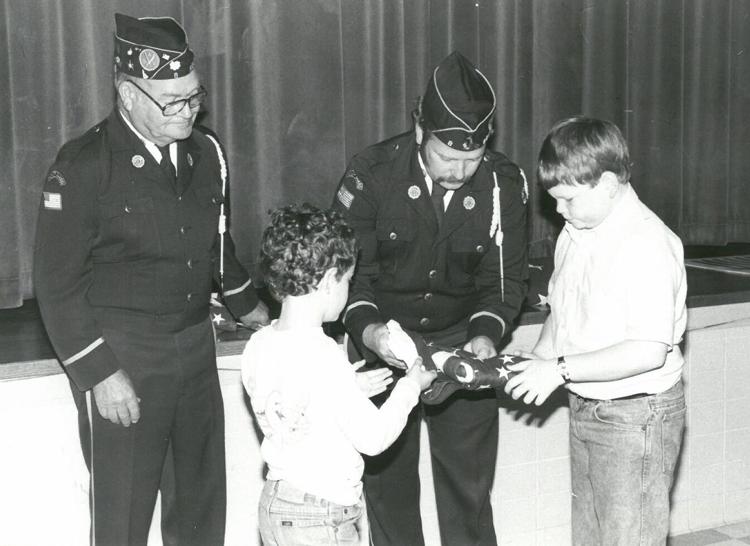 Fitness Olympics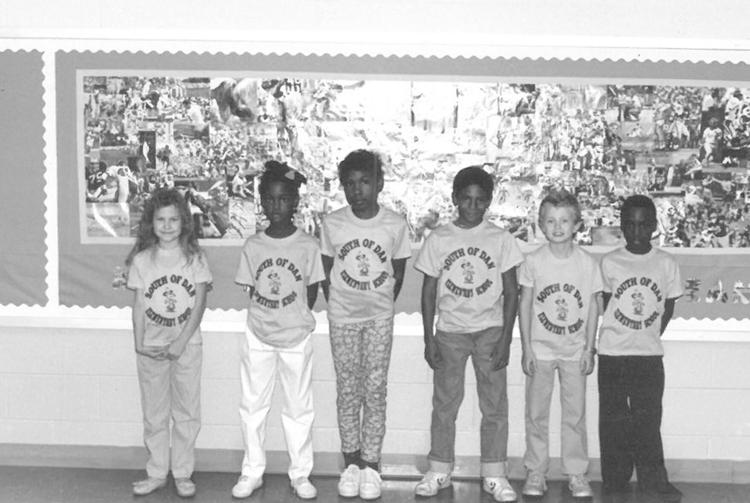 SVCC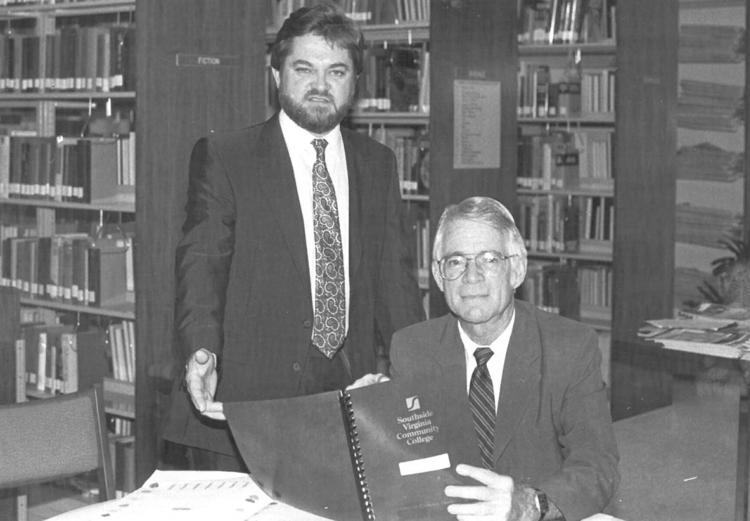 Dan River Baptist Association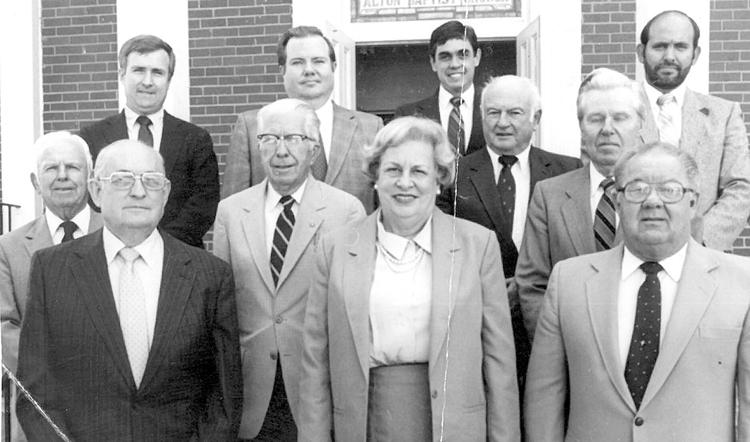 Out for a walk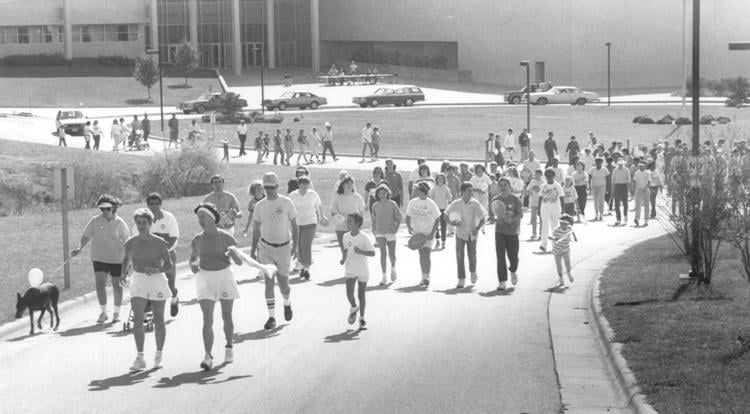 Chamber ride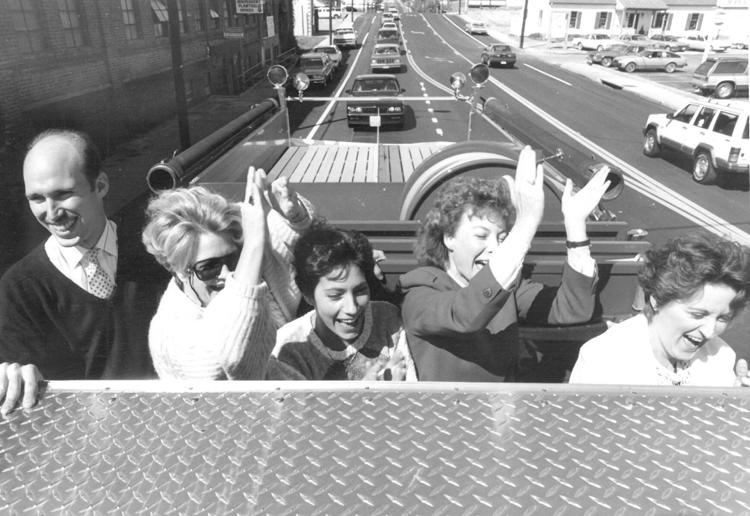 Chamber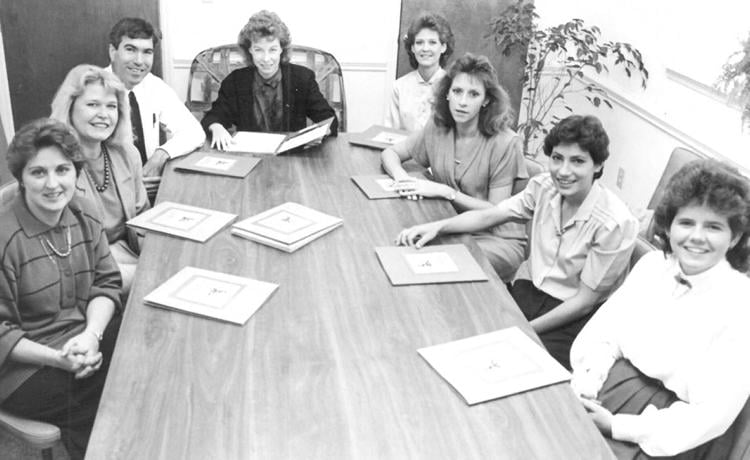 Fundraising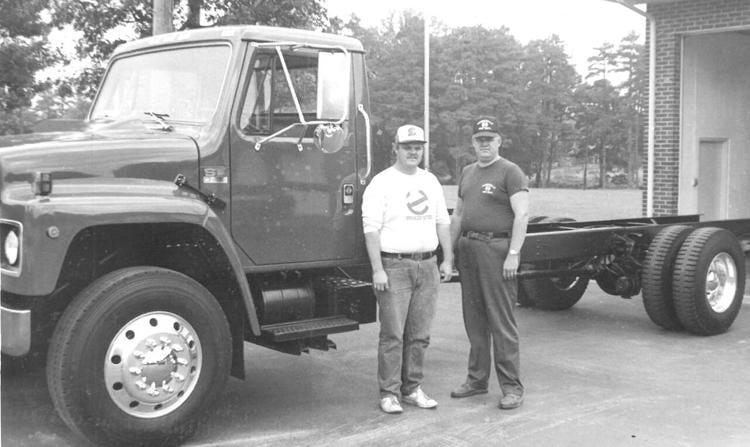 Caravan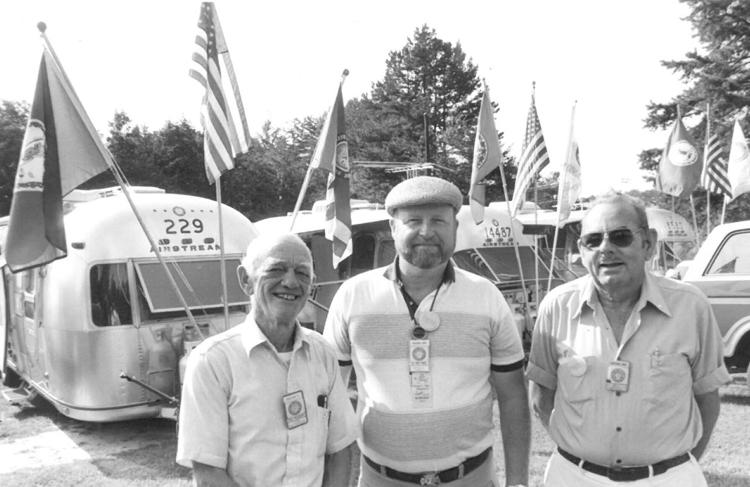 Berryman Green Chapter of the D.A.R.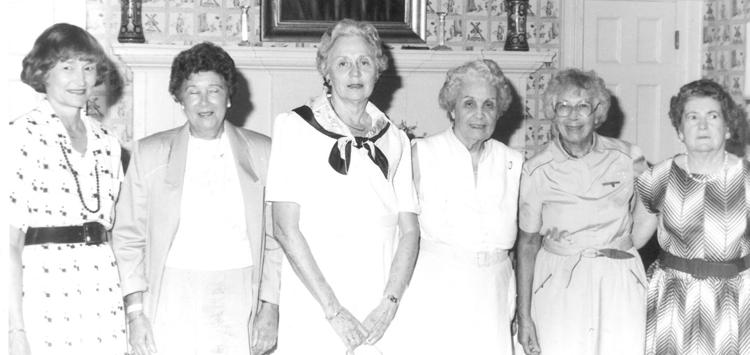 Twin Oaks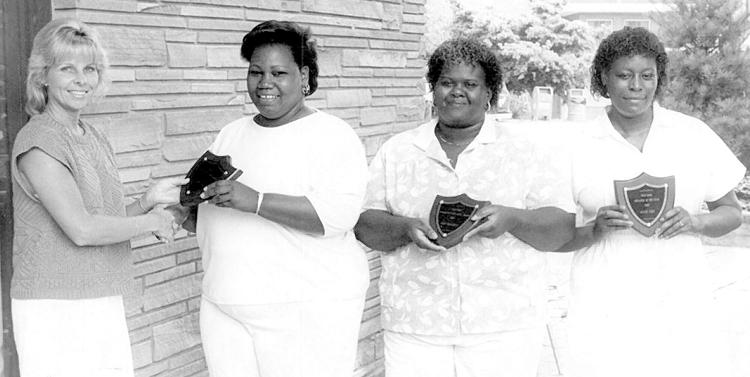 Back to school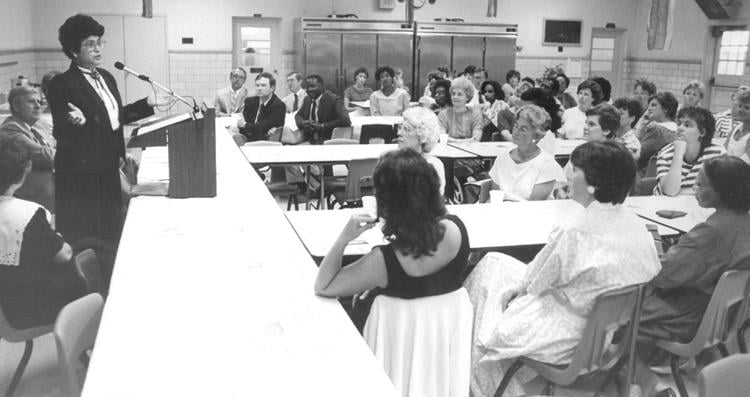 Softball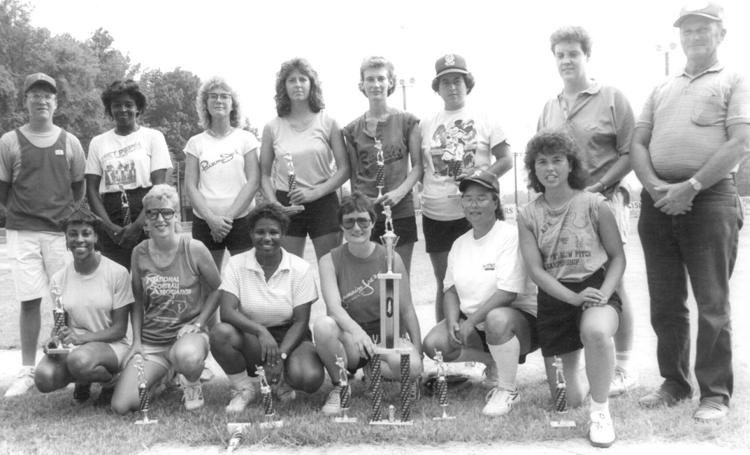 Candidate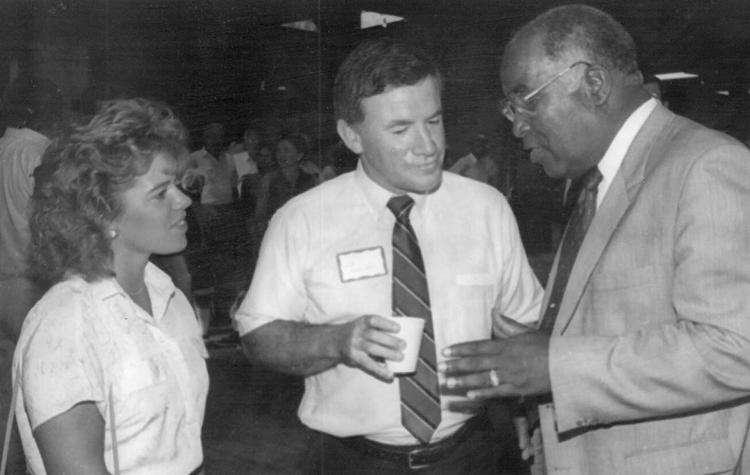 South Boston-Halifax County YMCA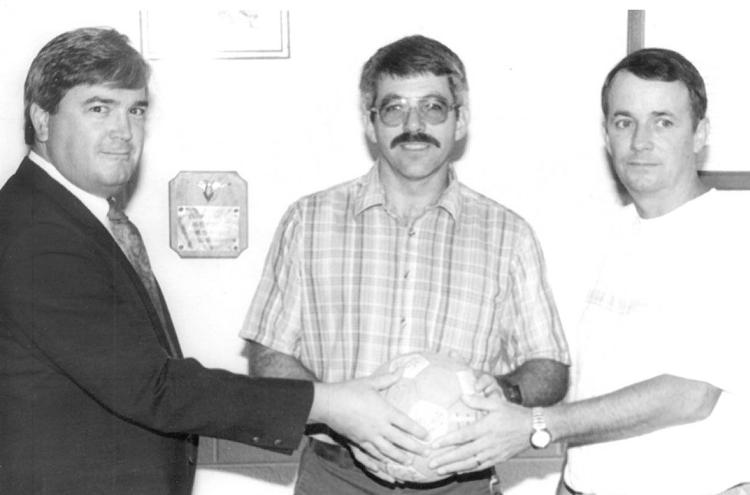 Camps

Lacing up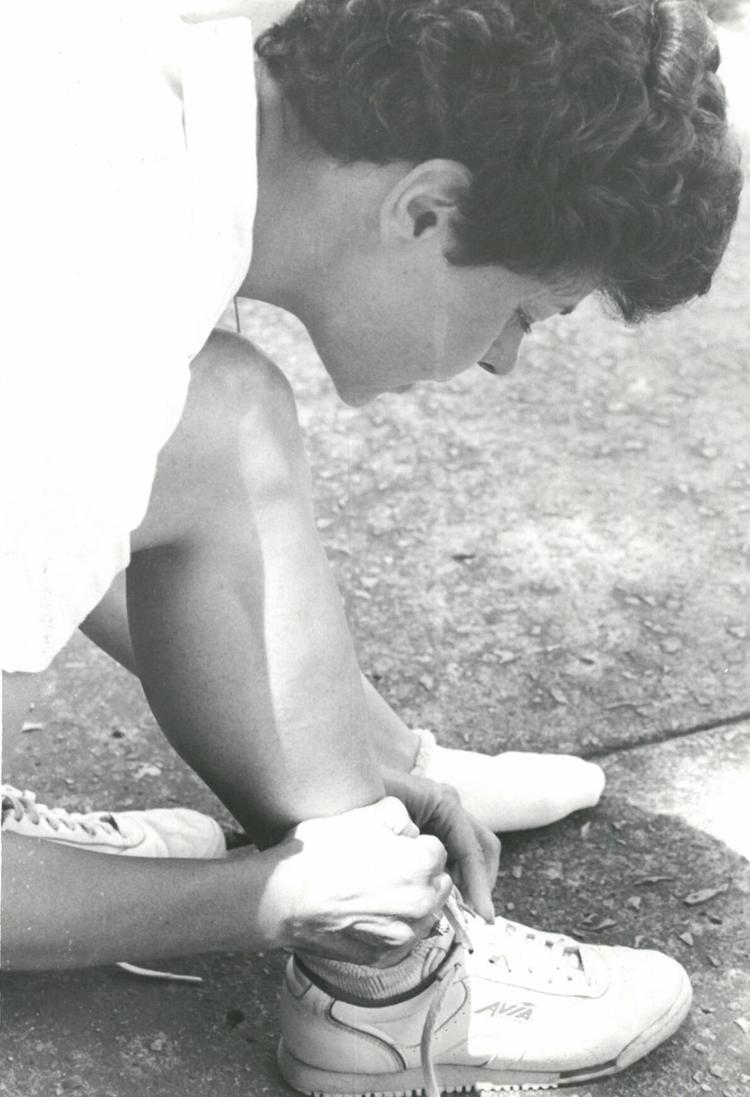 Hospital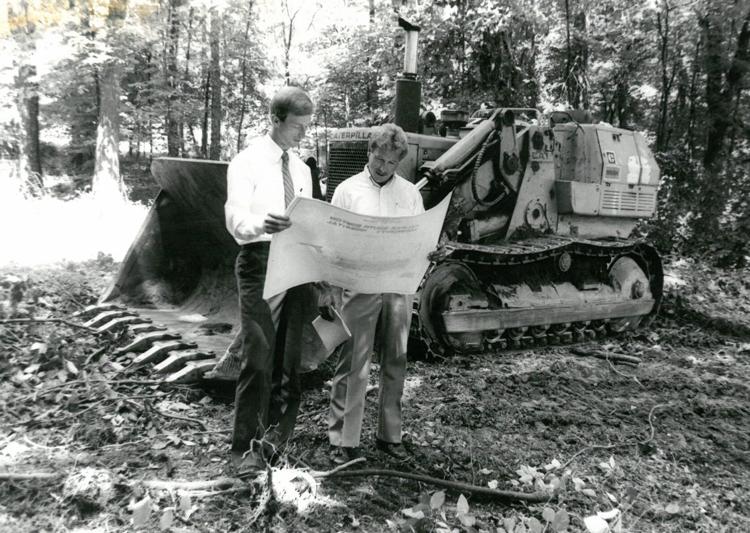 Market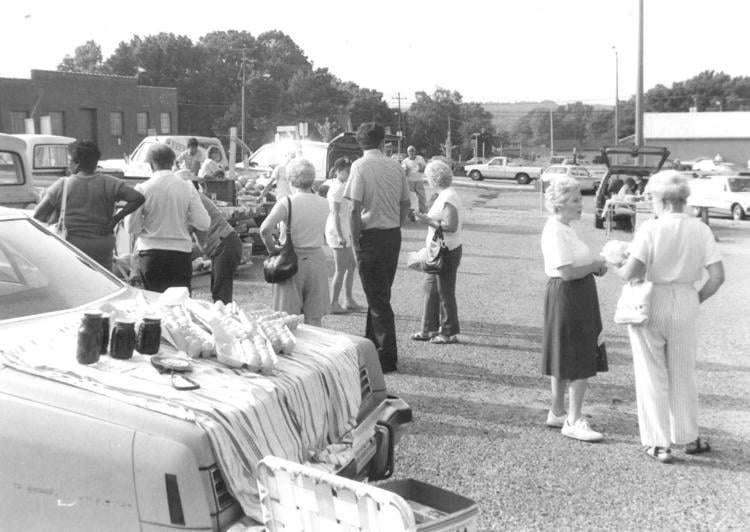 United Way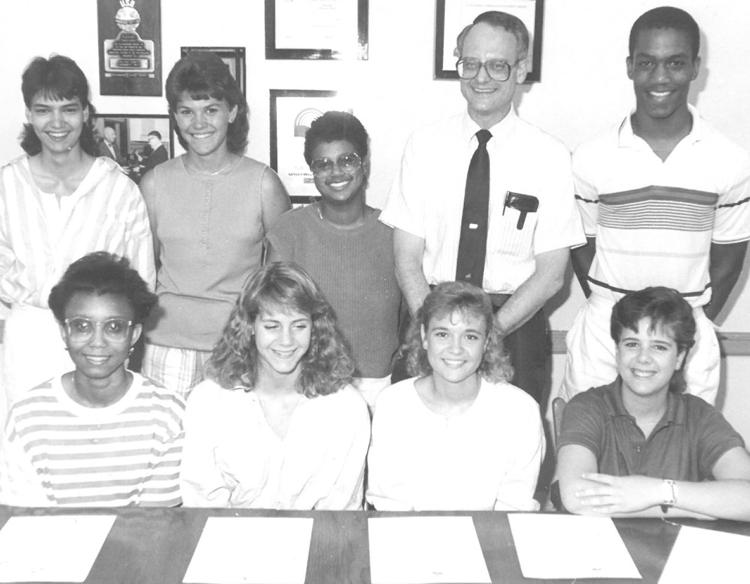 Art classes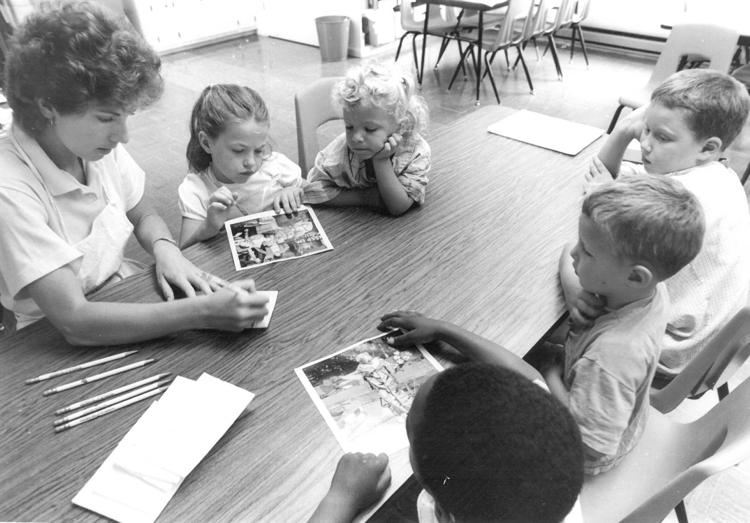 Emergency Medical Technicians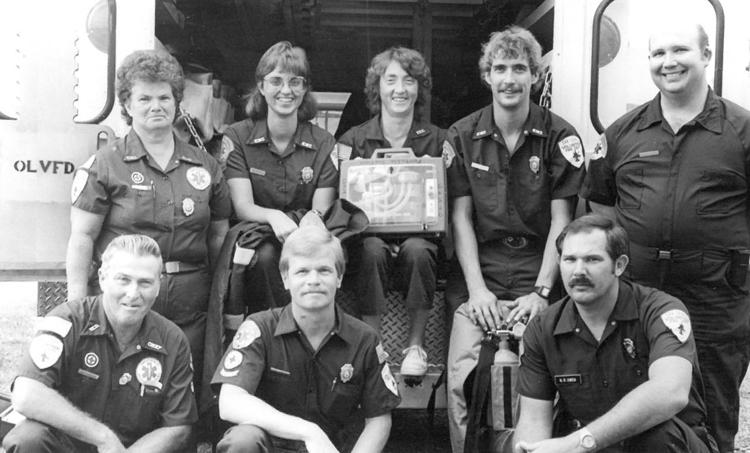 Clean-up crew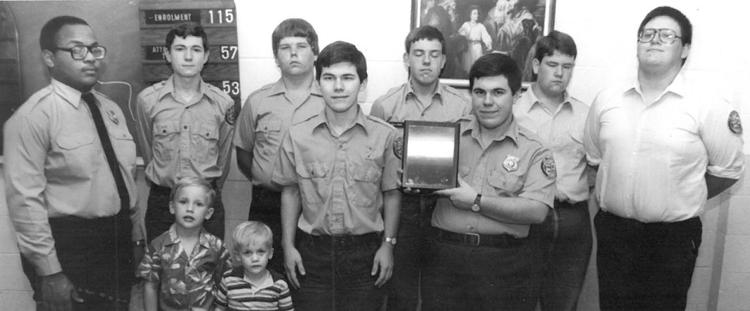 Awards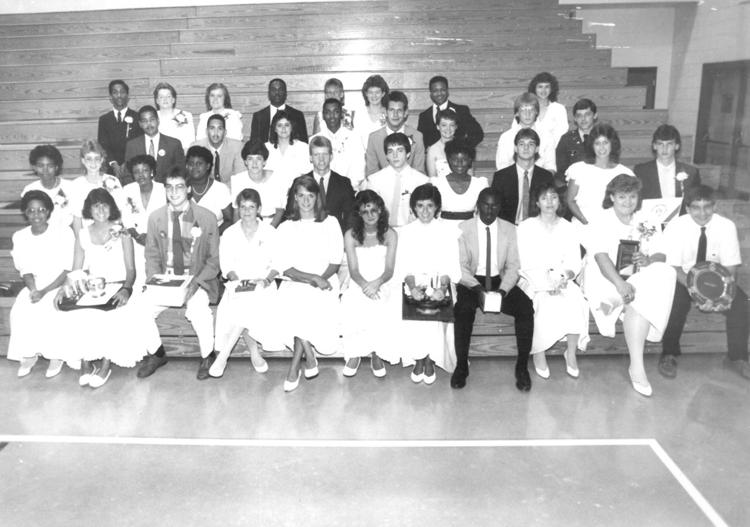 Swimming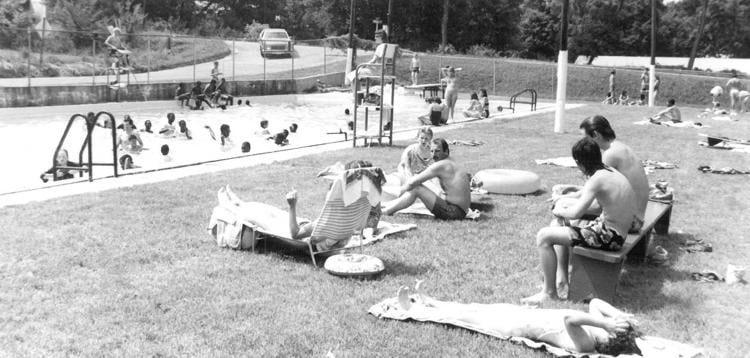 Blast Ruritans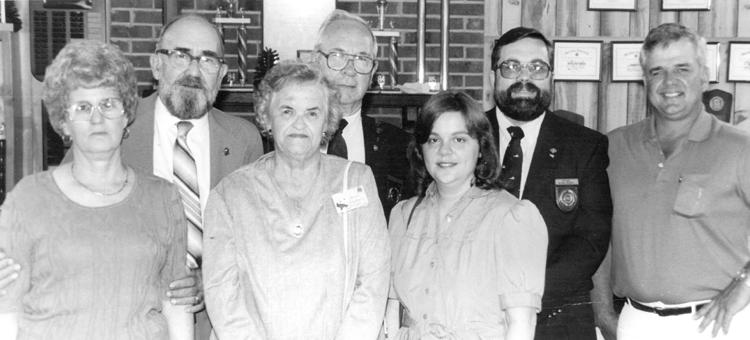 Winners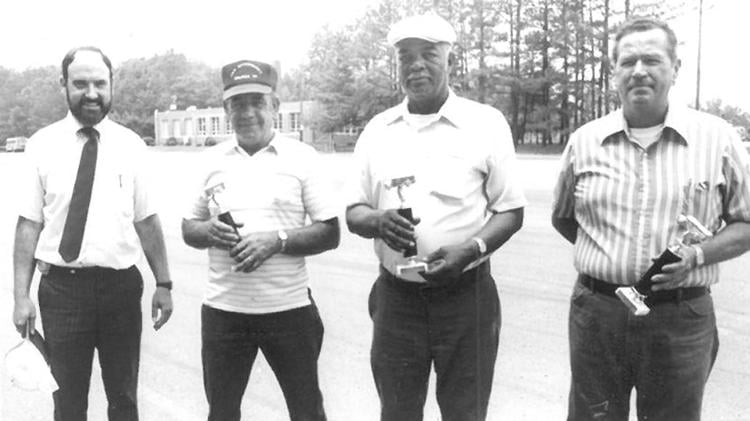 Women's Club

Baseball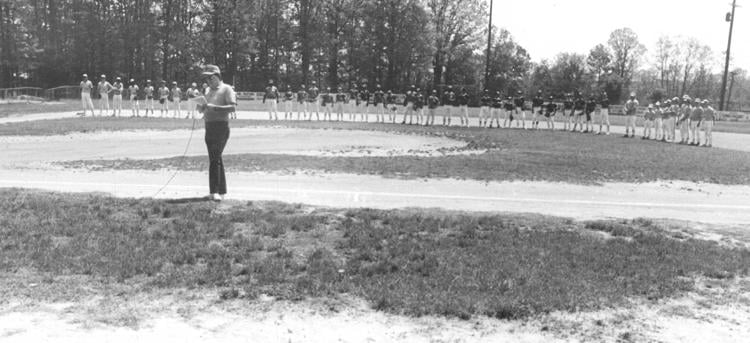 Grand Champion
Blast derby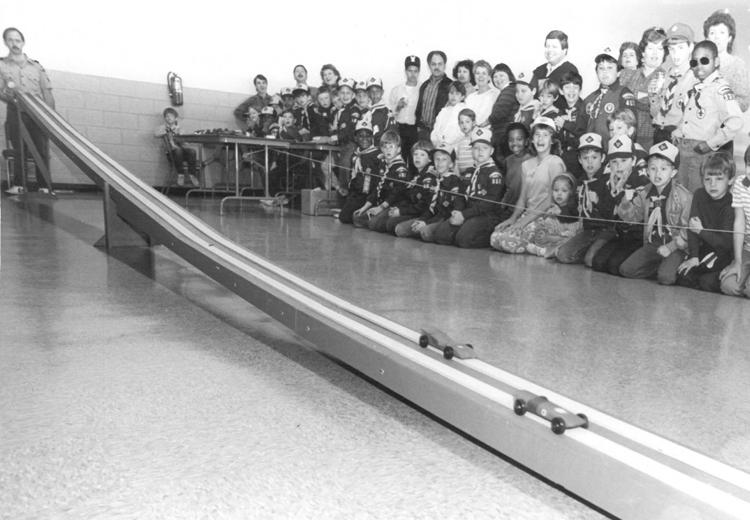 Easter
Public speaking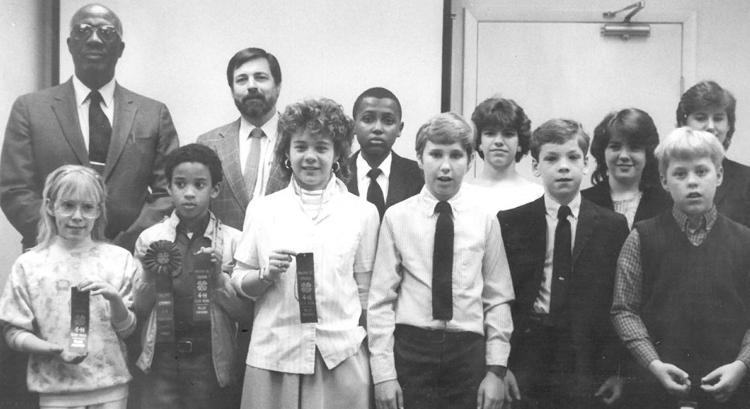 Virginia Cantaloupe Festival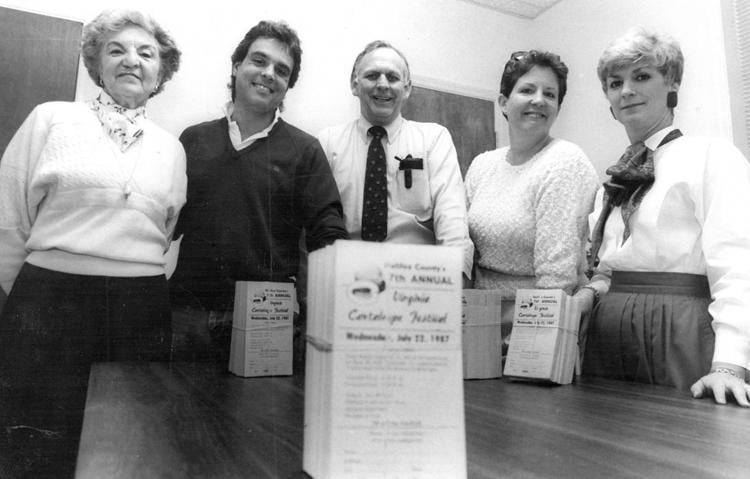 Award winners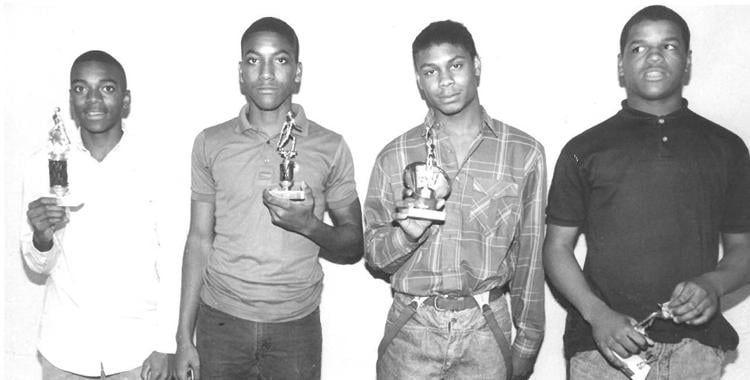 Ingram Post Office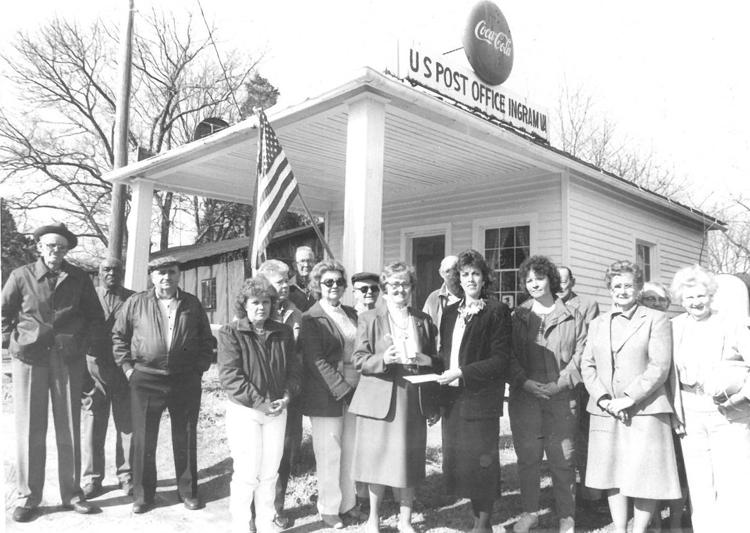 Blast quilt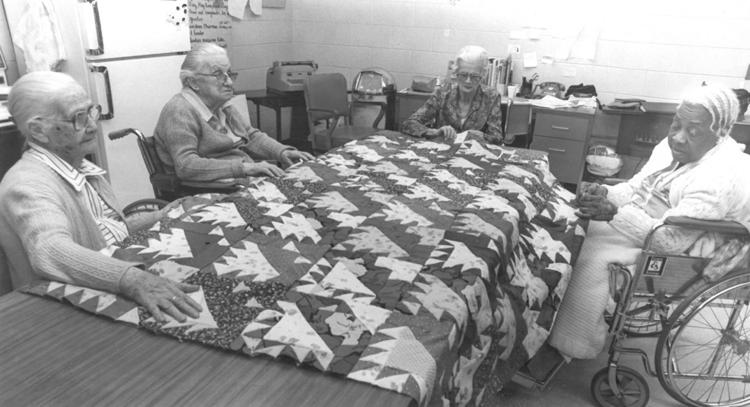 Librarians Association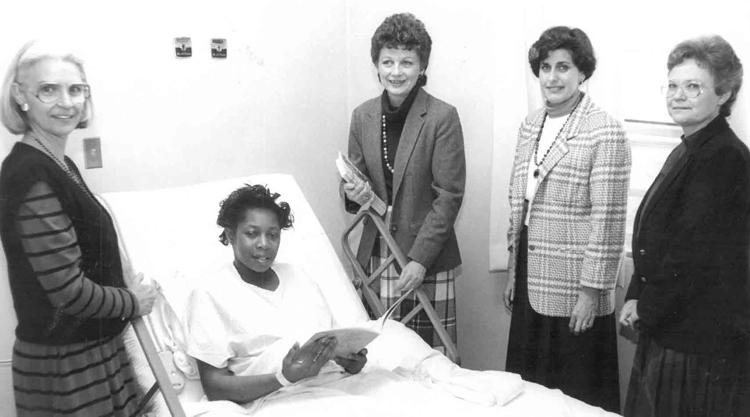 Cantaloupe Festival Planning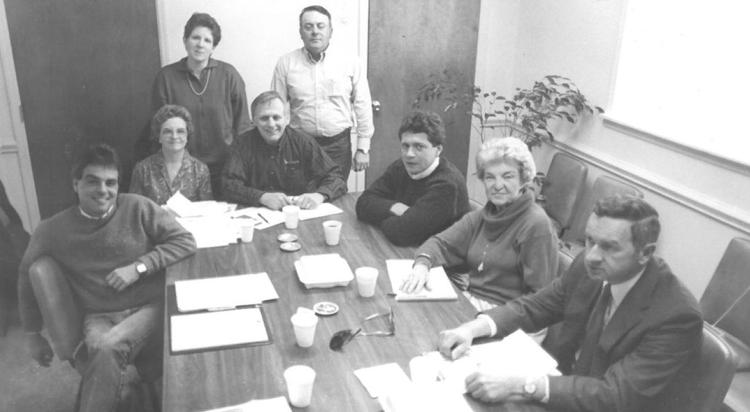 Steam whistle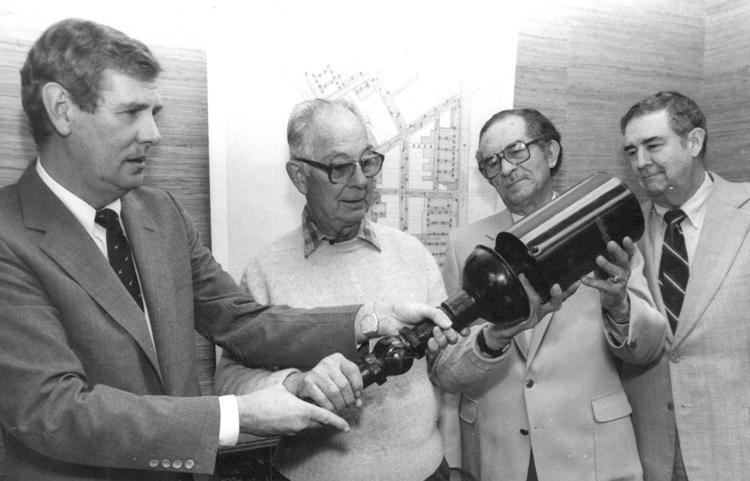 Volleyball

Guest speaker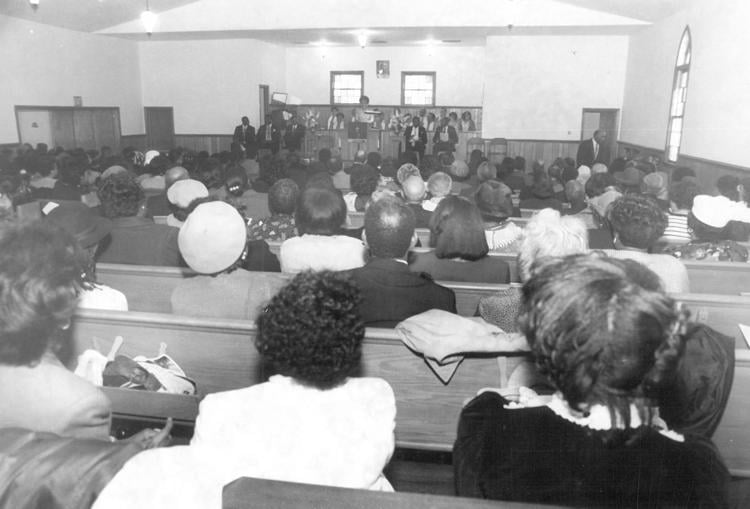 Presto Products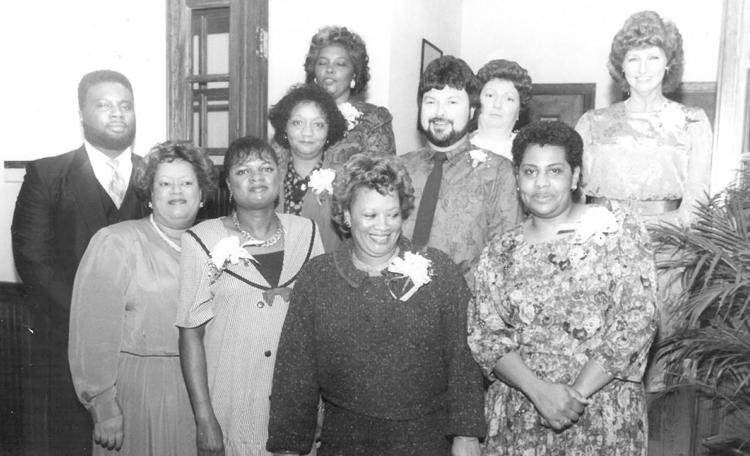 Award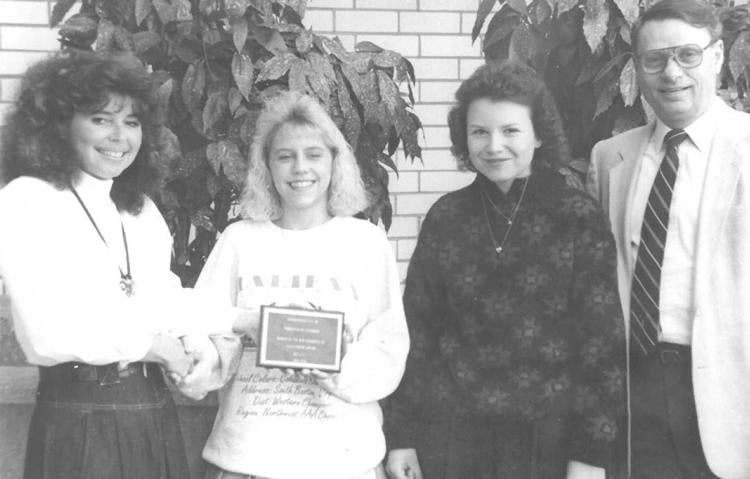 Band students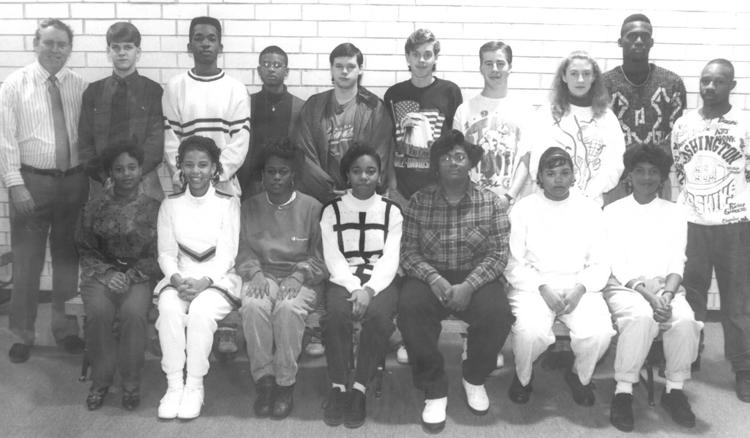 Donation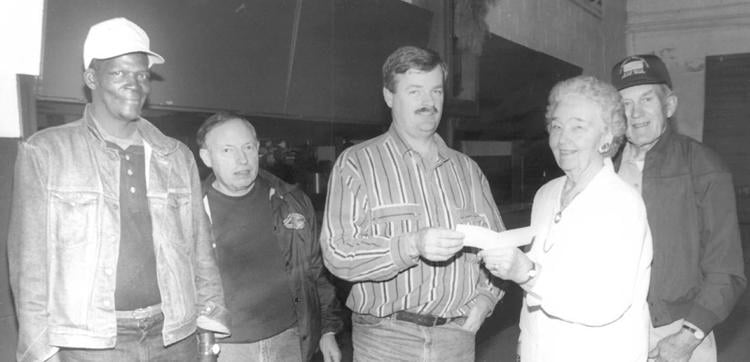 Veterans Day
Blast Honor Roll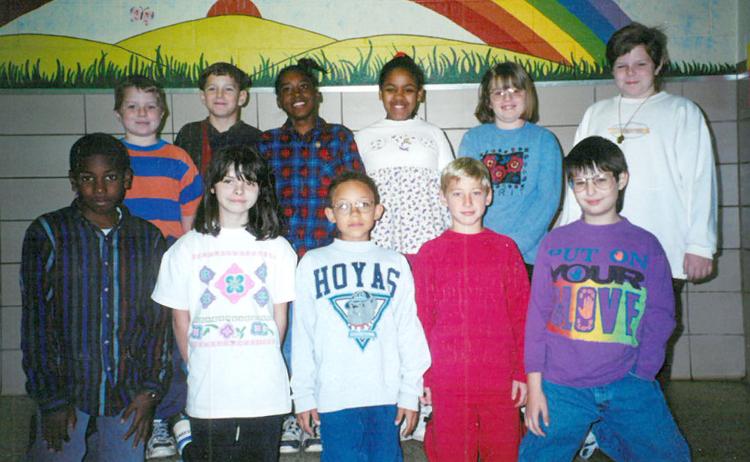 Blast Honor Roll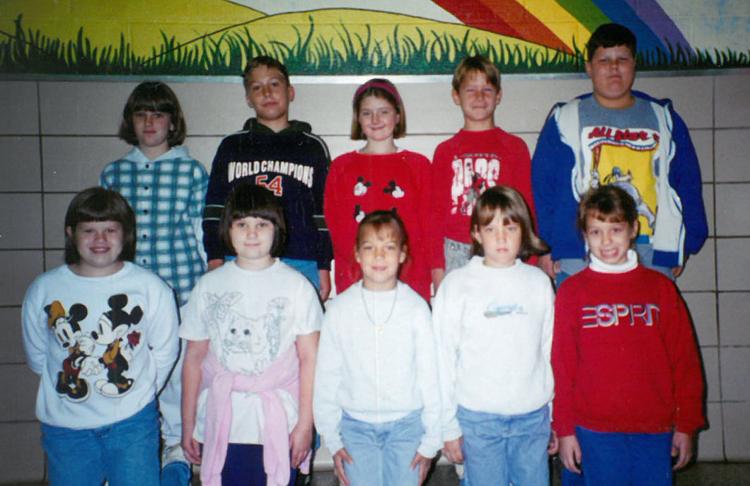 Stamp club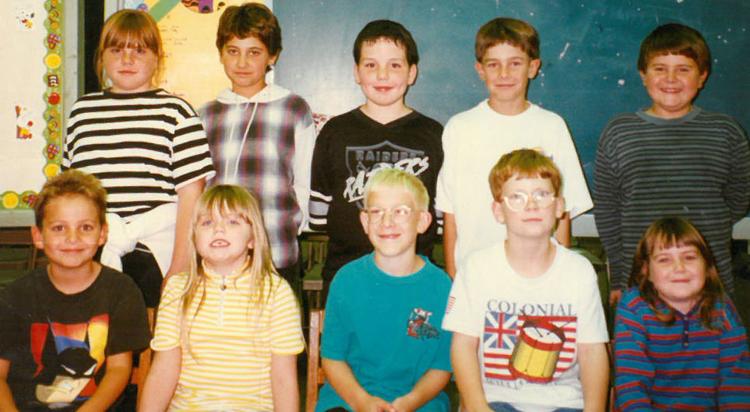 Halifax County High School Library Media Center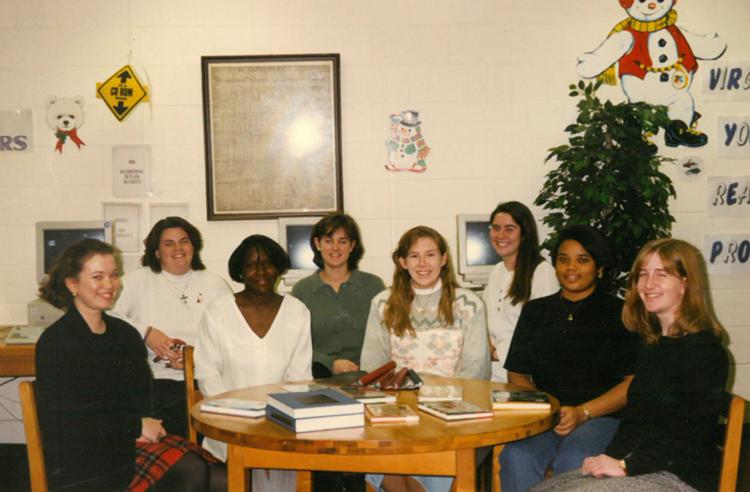 Headstart King and Queen
Jump rope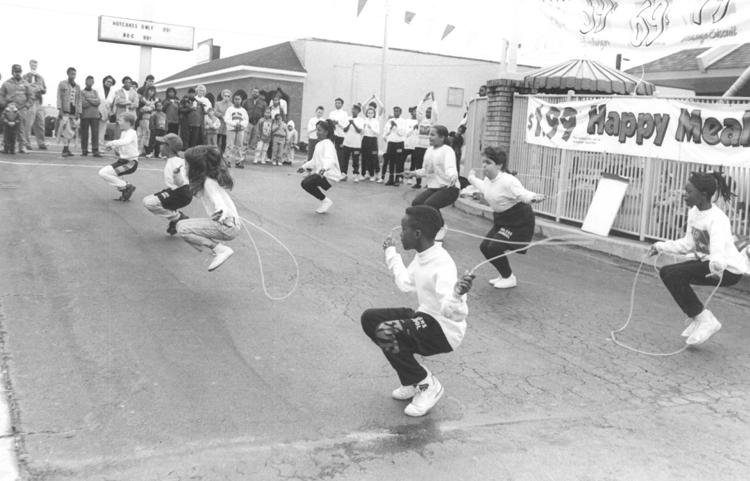 All A's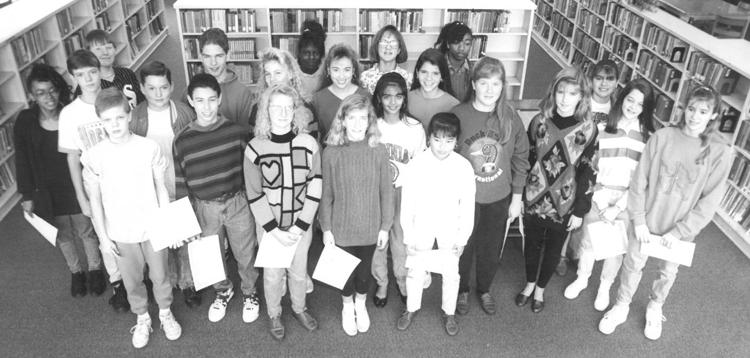 Vote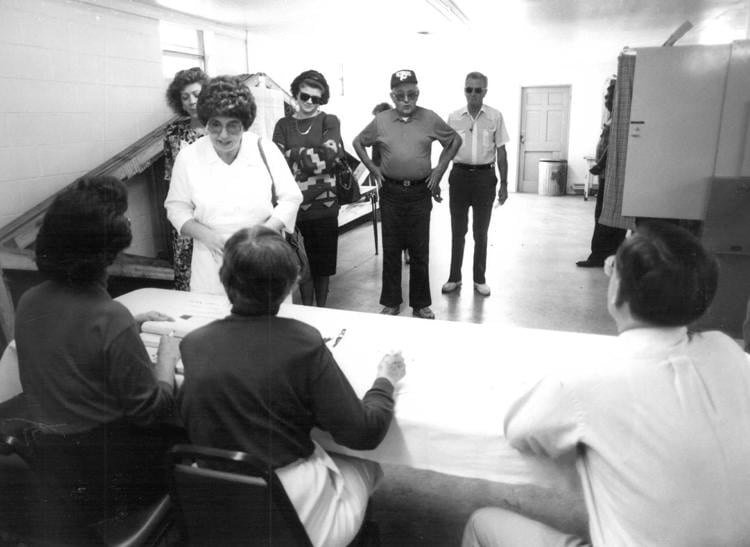 Adult Children of Alcoholics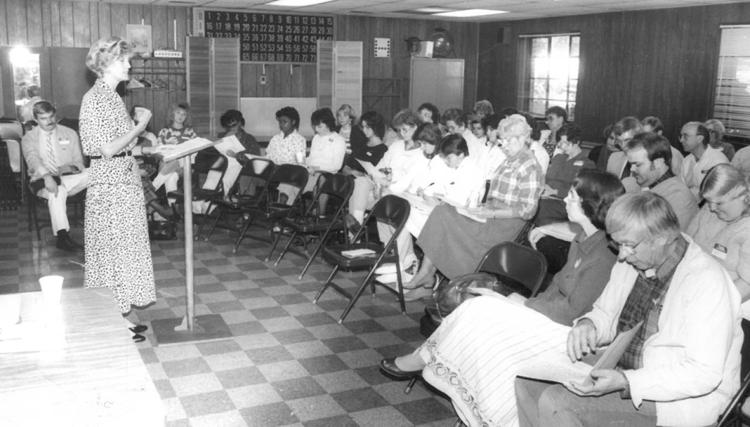 McDonald's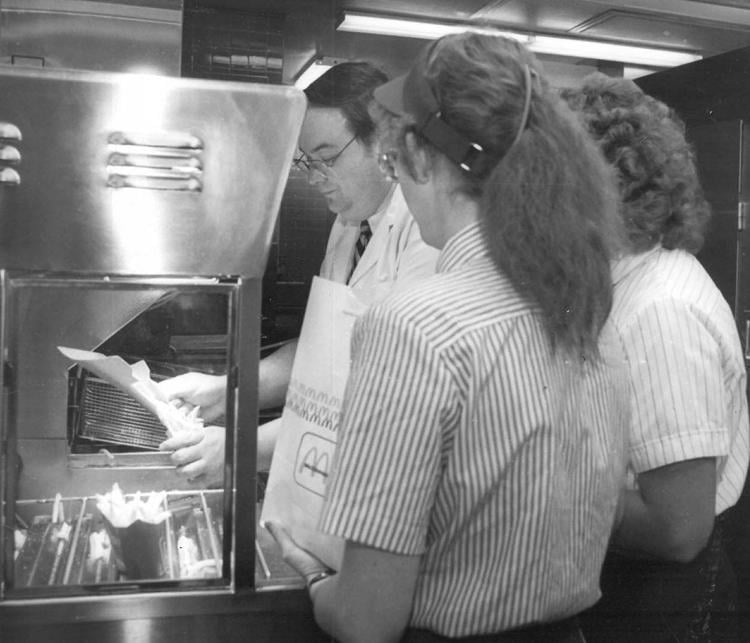 Group meets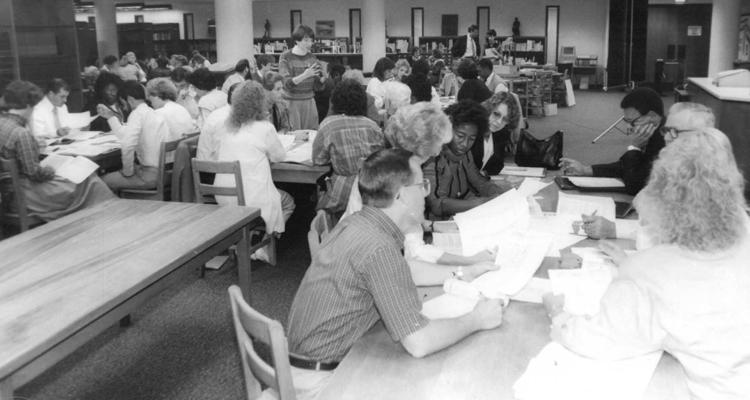 Volunteers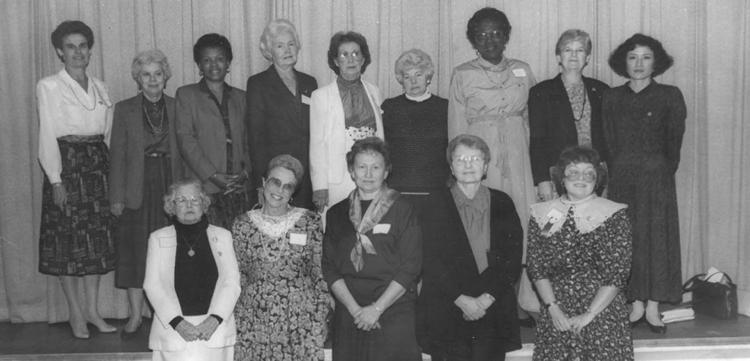 Bridge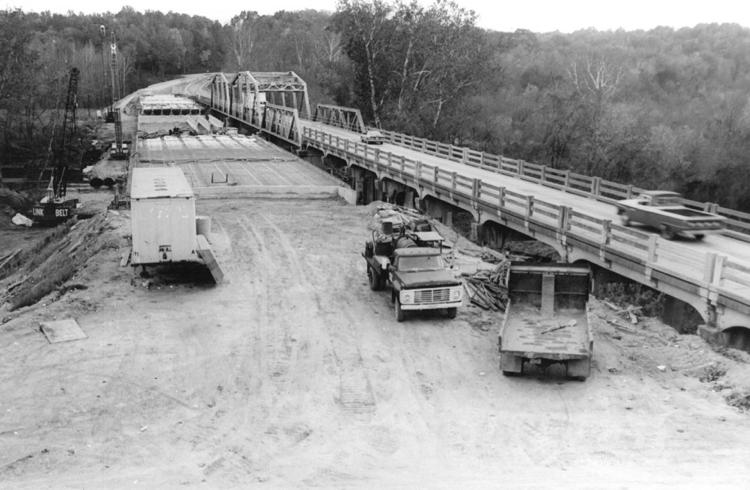 ER pins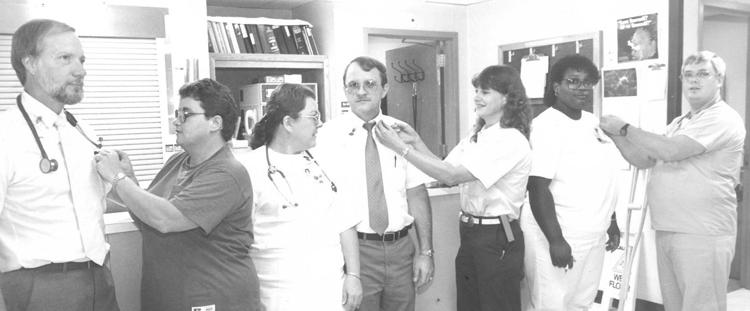 Equipment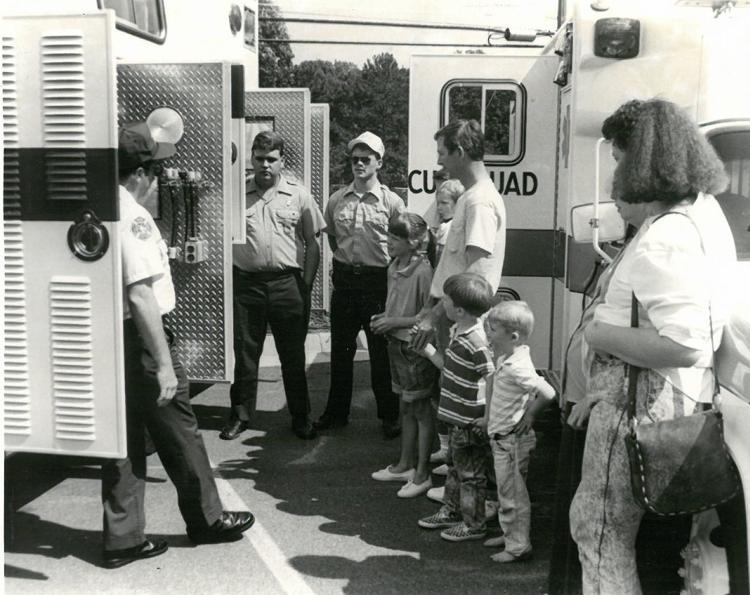 Volens High School Class of 1937

ABWA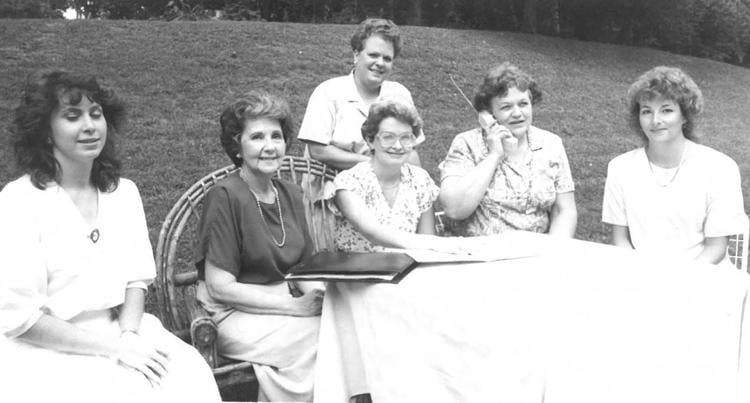 Basketball camp

Halifax Jaycees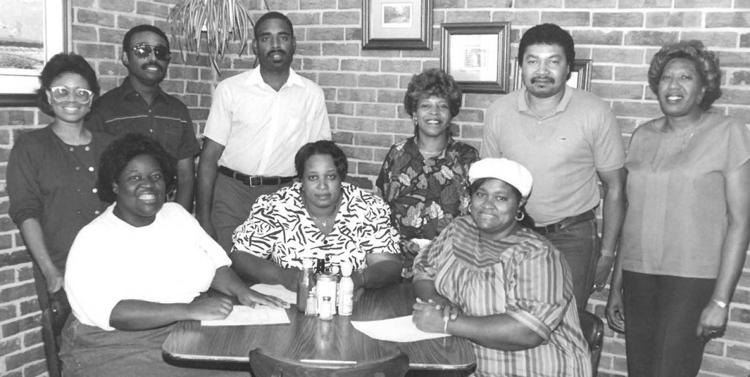 No-smoking policy
Cucumbers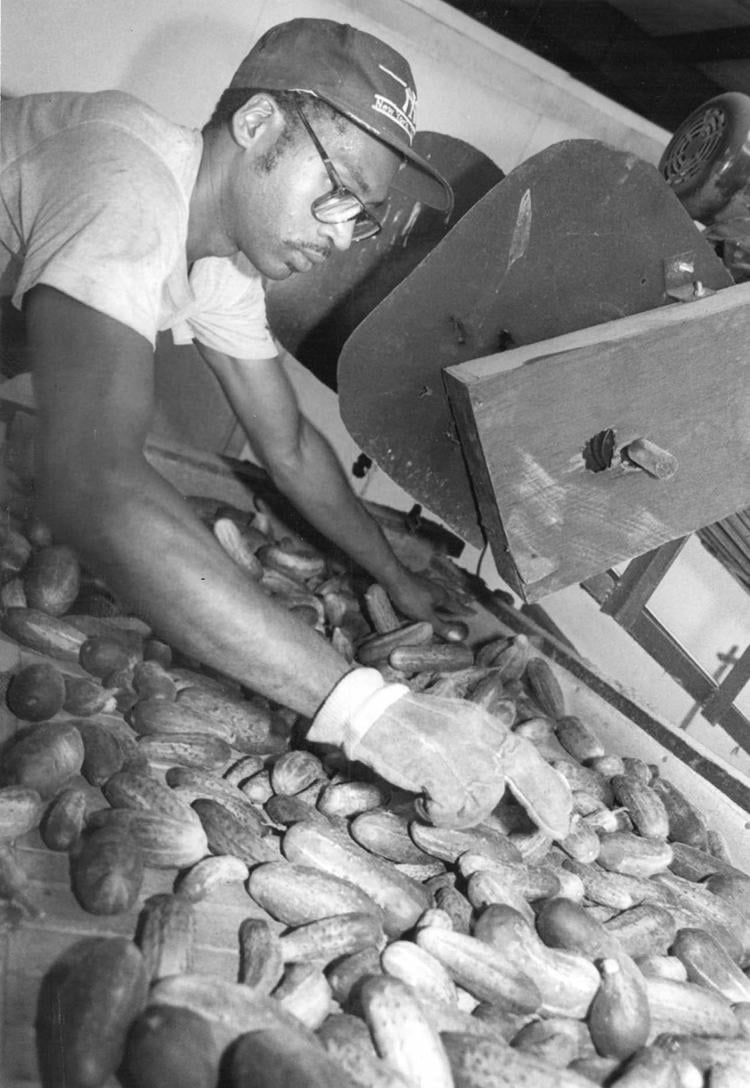 Basketball Camp

Junior Recycling Club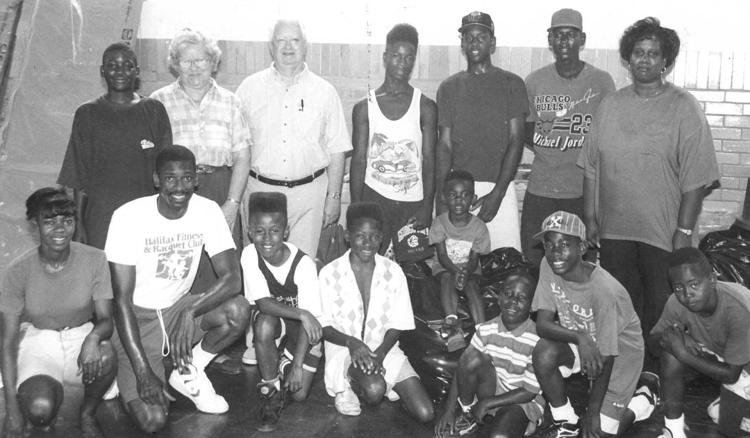 Vacation Bible School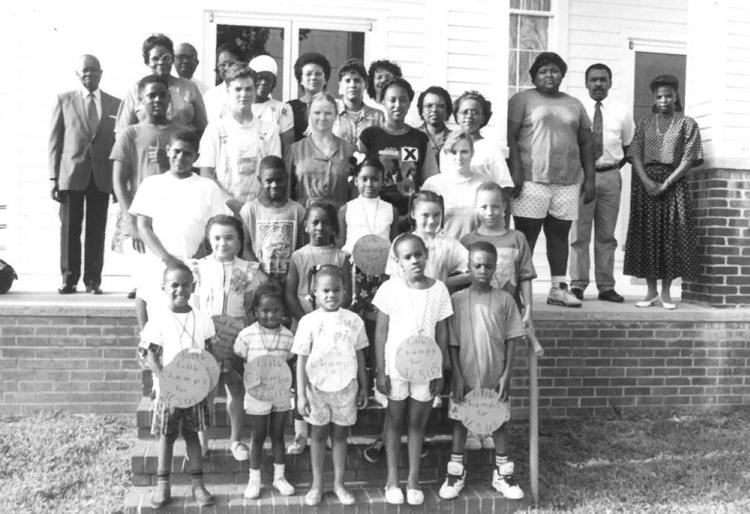 Summer Reading Program
Chapter 1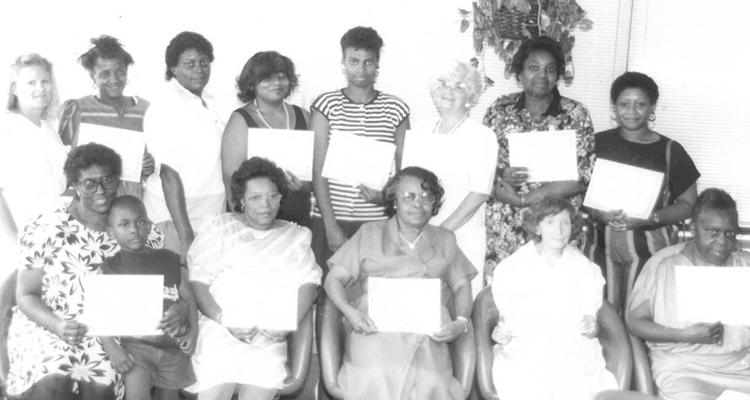 Project IDEA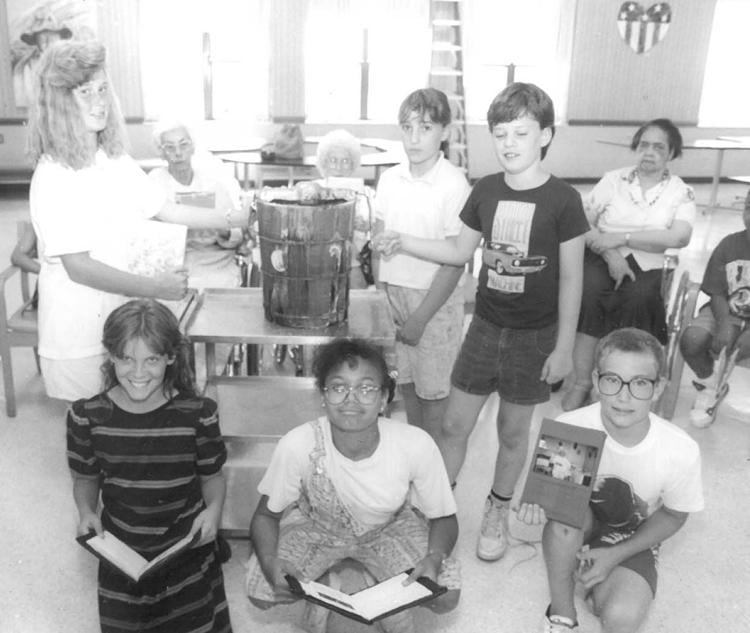 C. H. Friend Class of 1941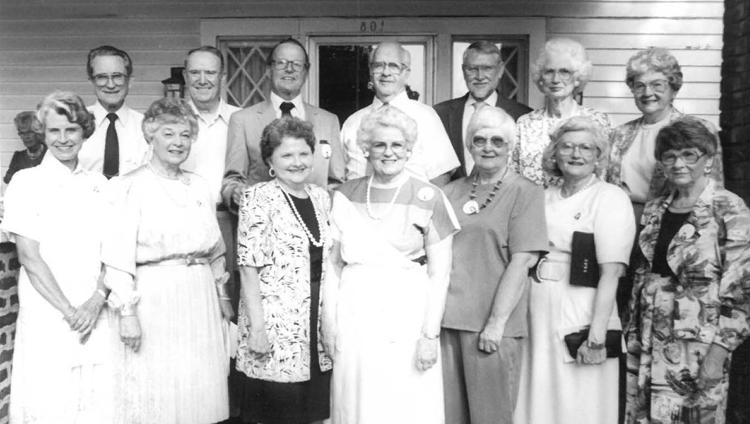 Head Start graduation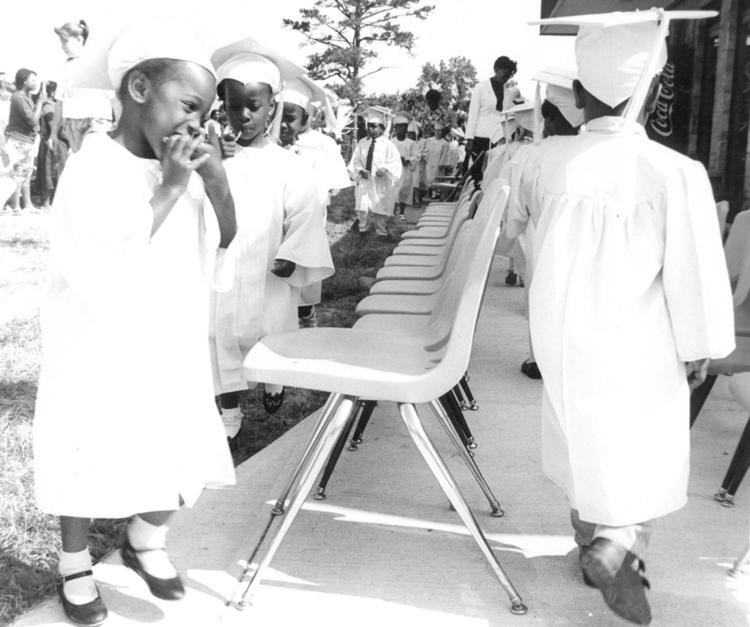 Neighborhood Watch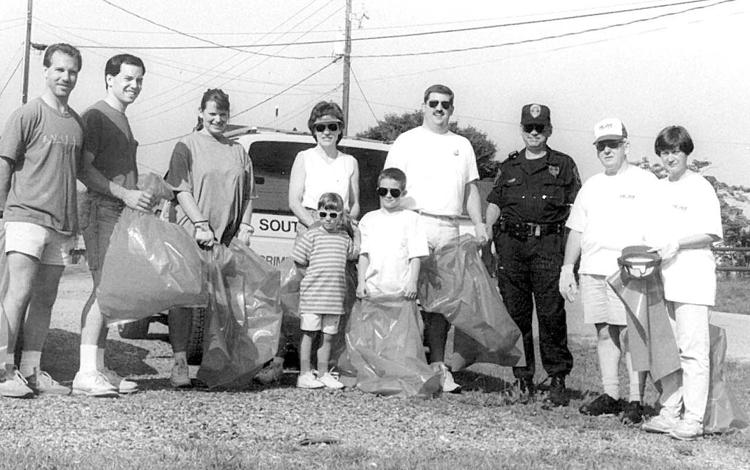 Whole Village Awards

Summerfest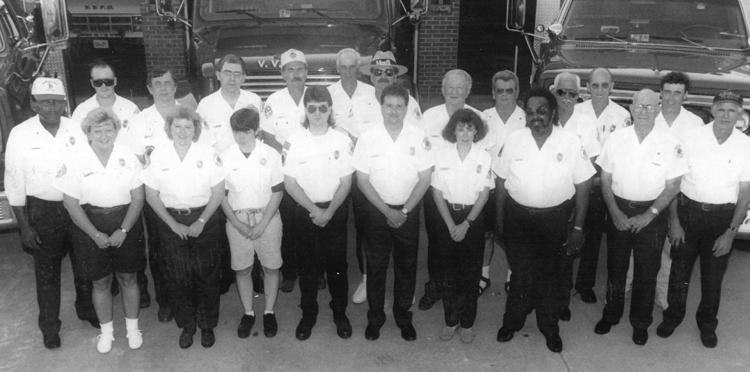 Band and color guard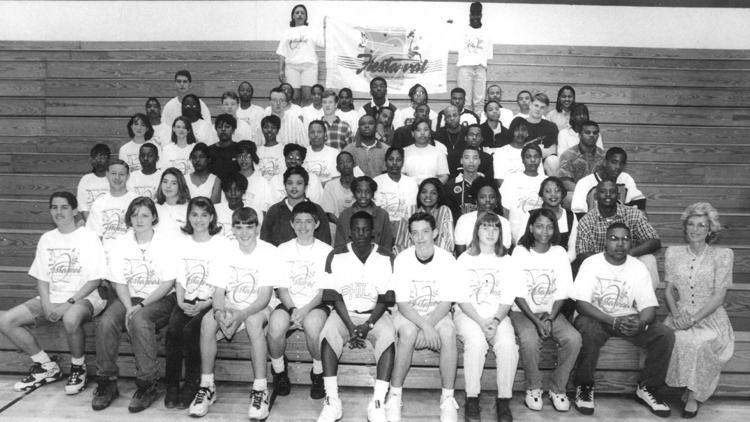 Halifax County Hokie Club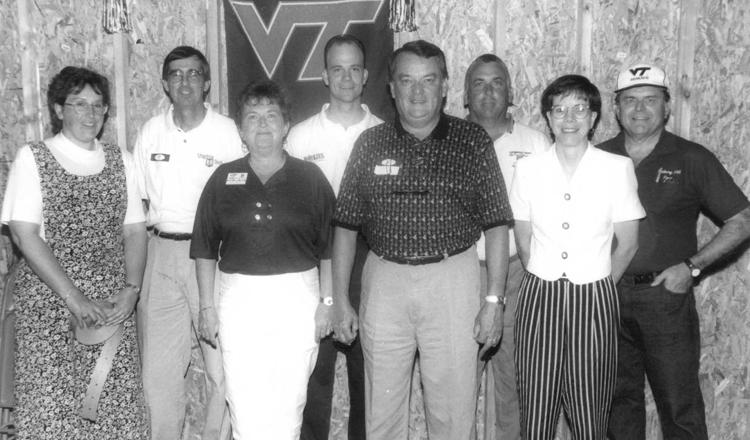 Earth Day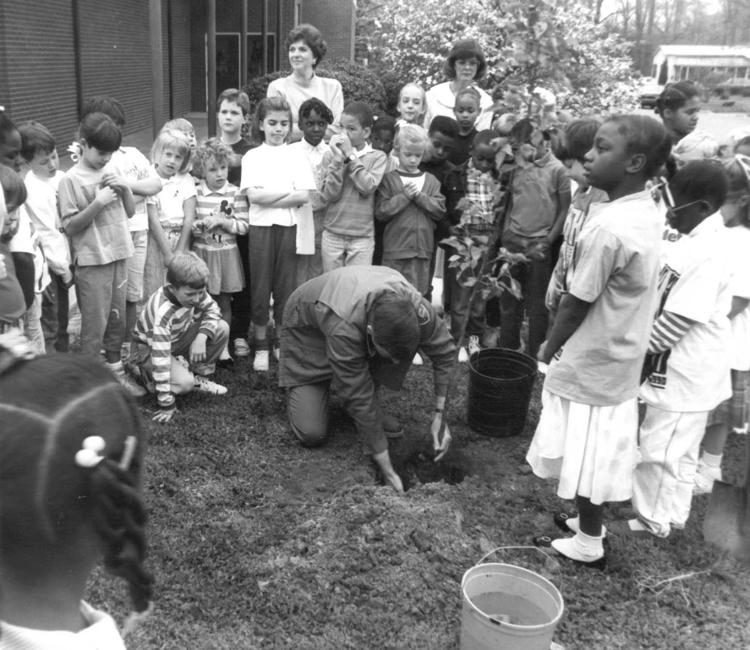 Earth Day Rally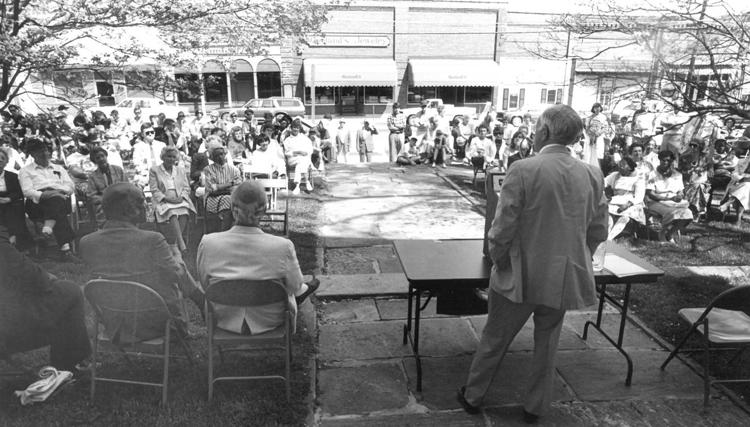 Blast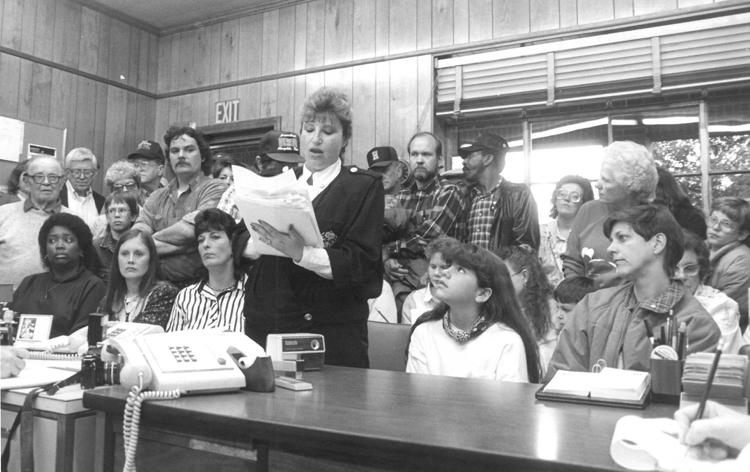 Earth Day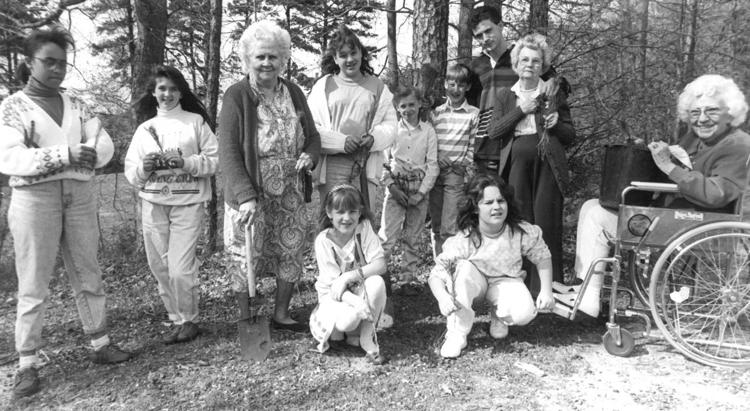 Donation
Black History Pageant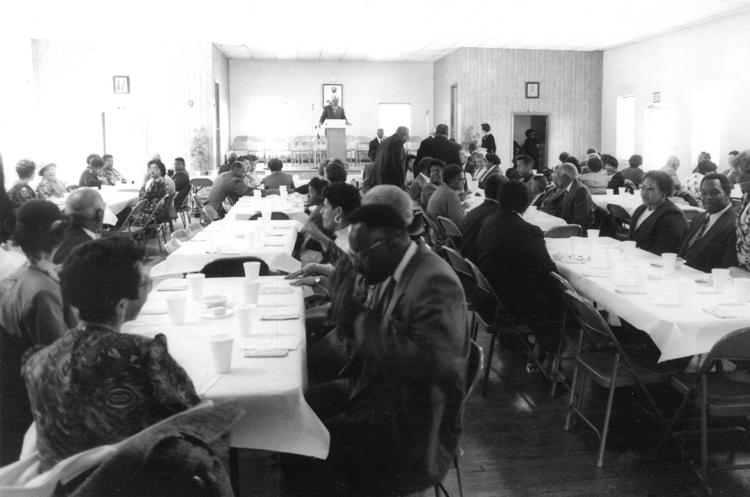 Young Musicians Choir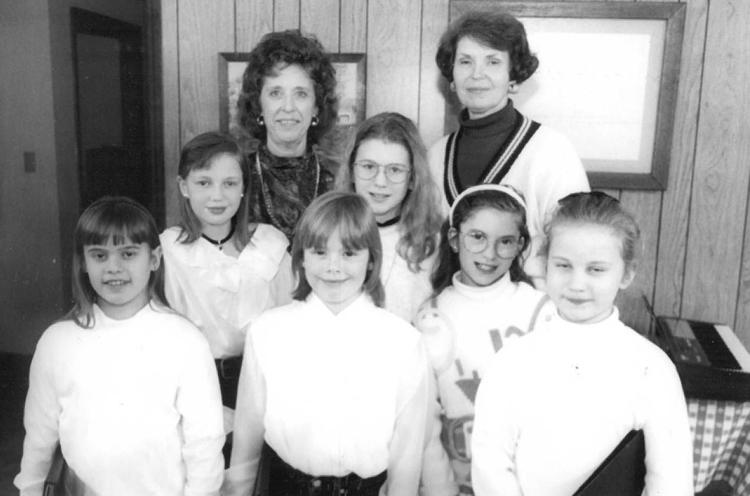 Business After Hours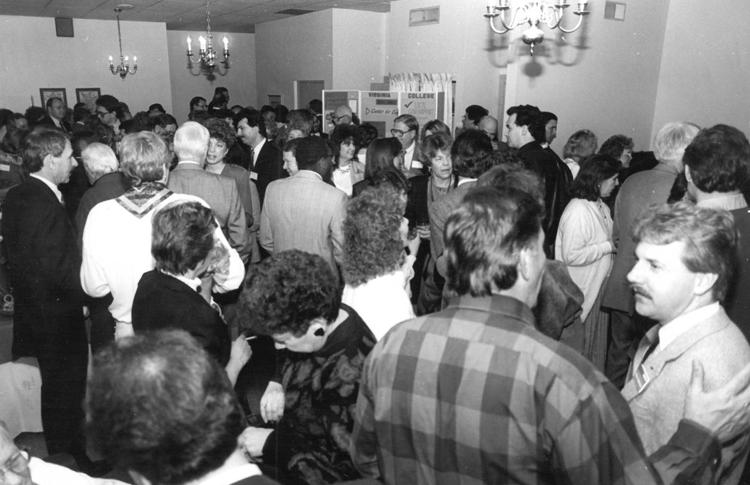 Tomato production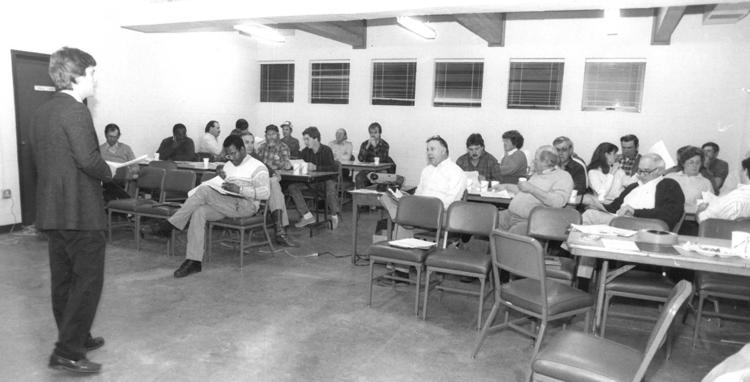 Tultex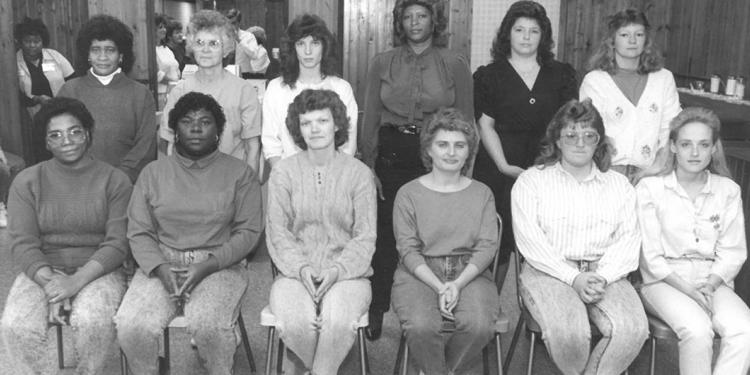 Essay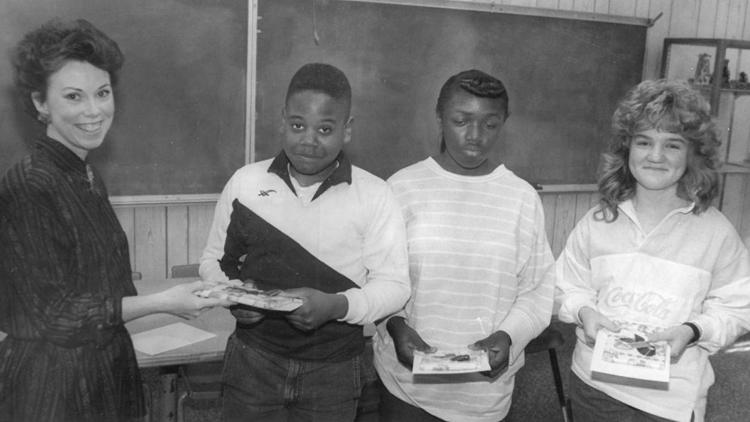 Essay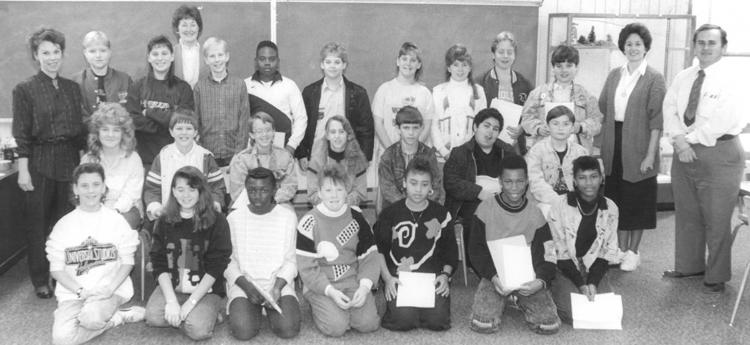 Basketball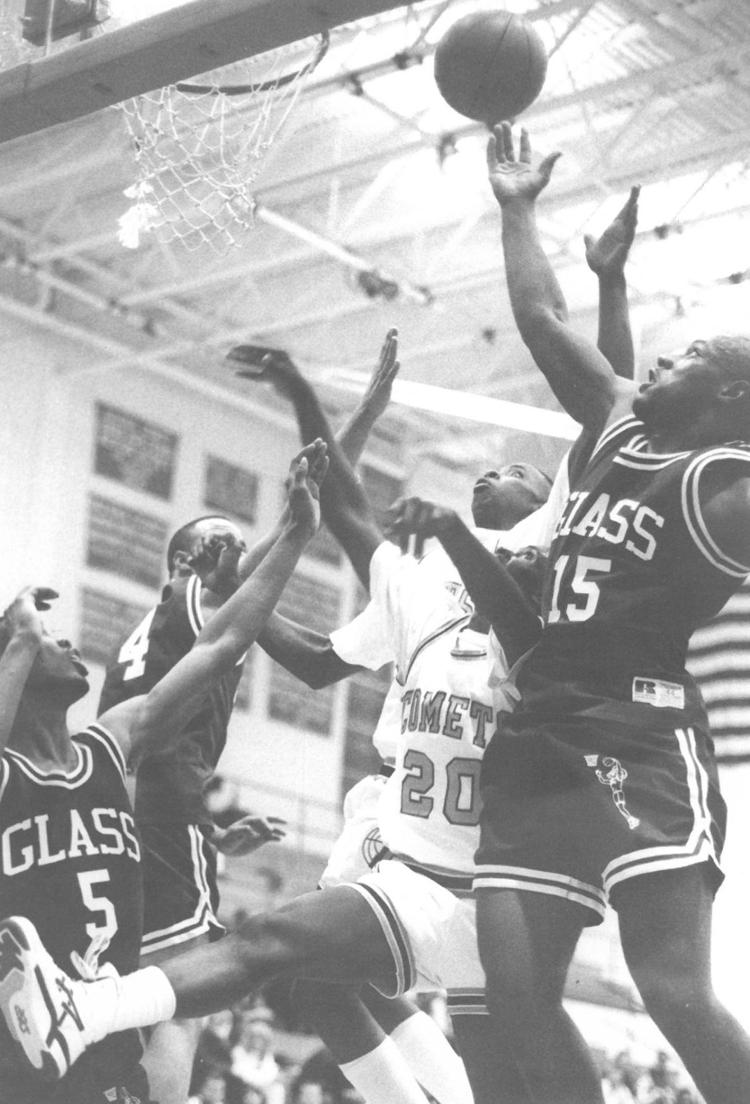 Presto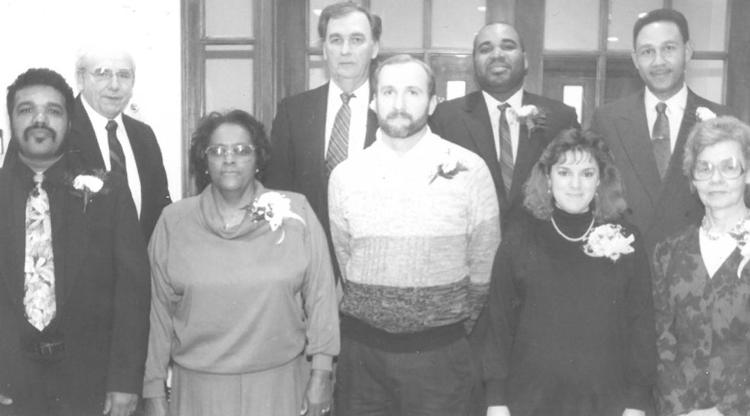 Presto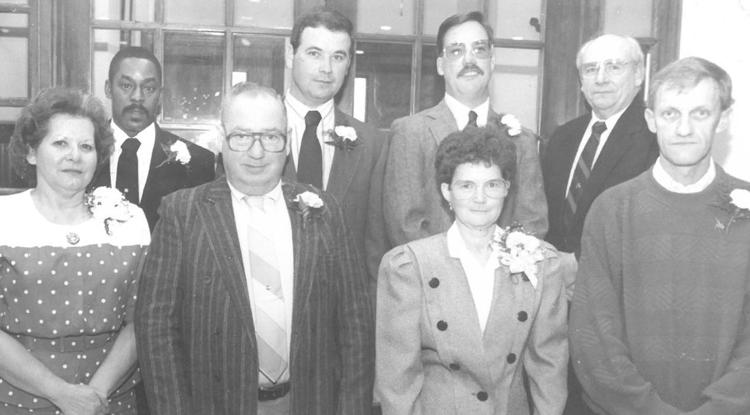 Blast basketball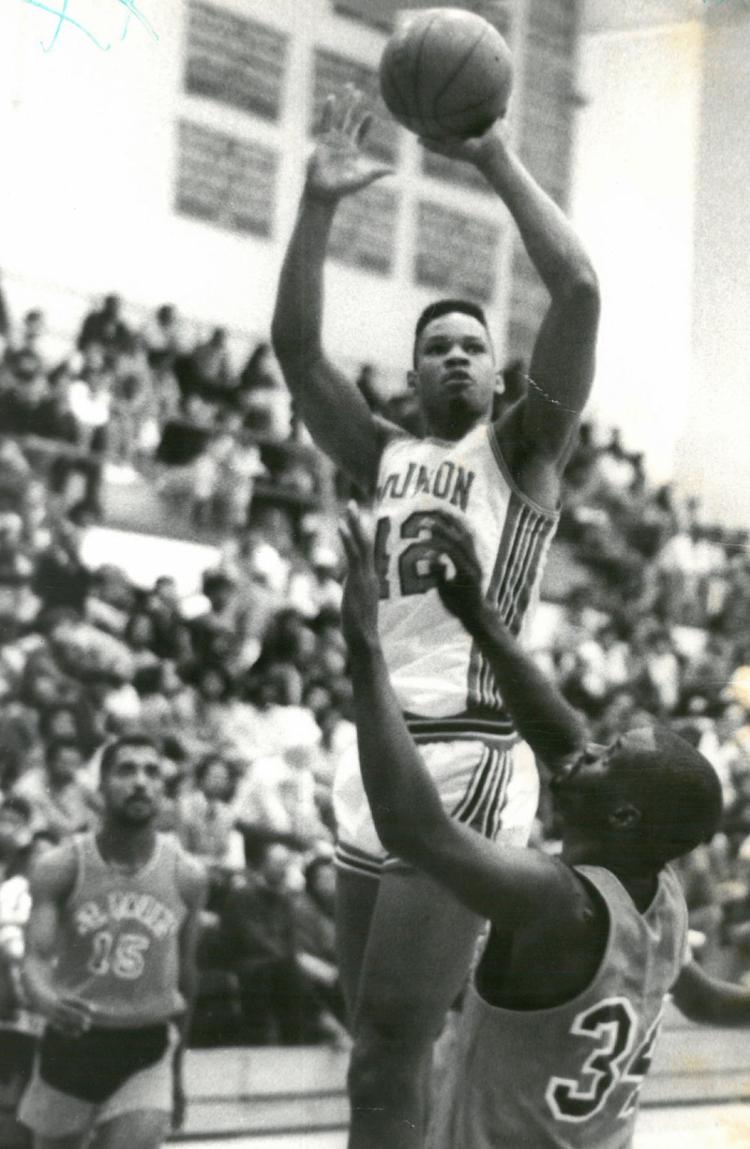 Woman's Club
Seniors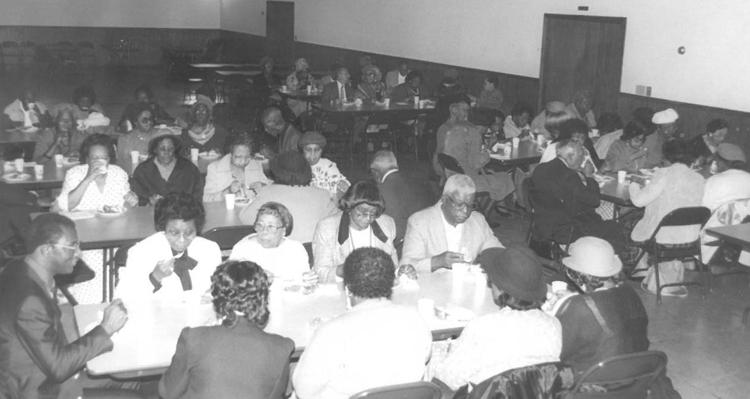 SADD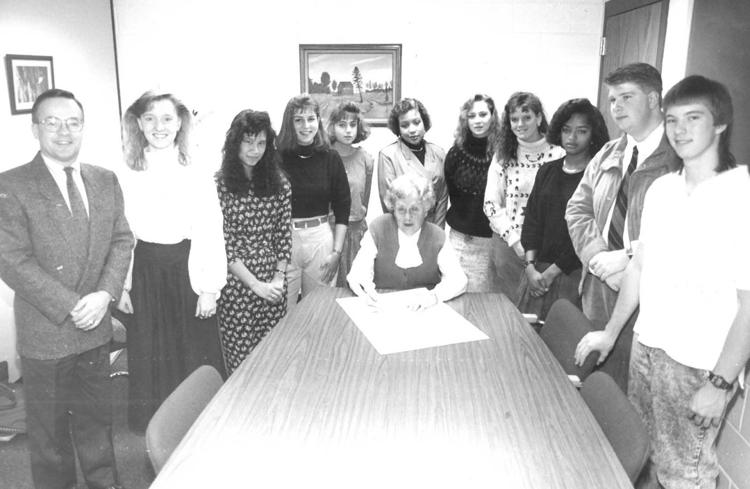 Clover plant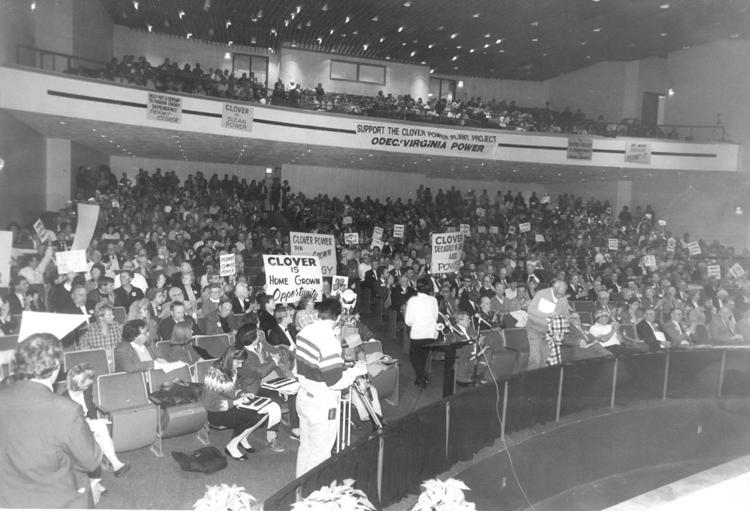 Girl Scouts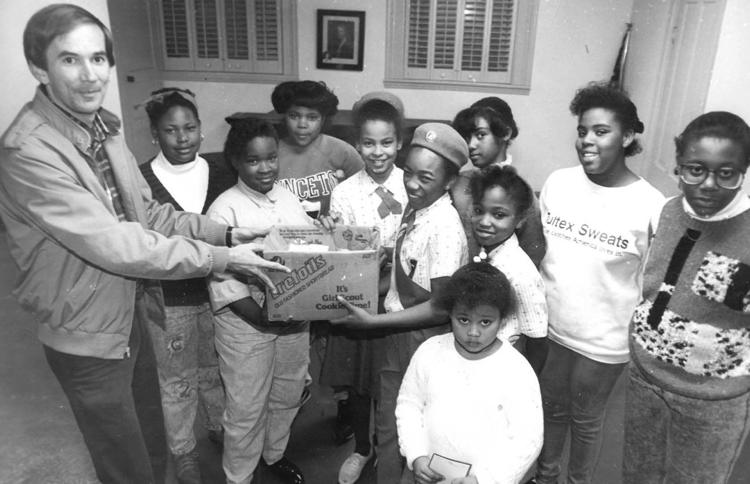 United Way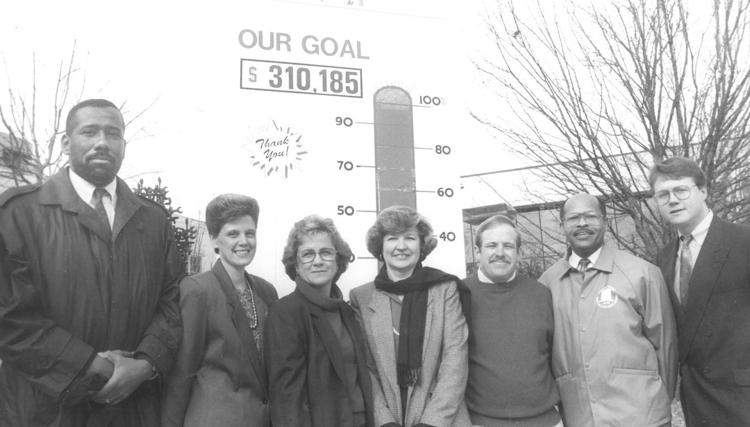 House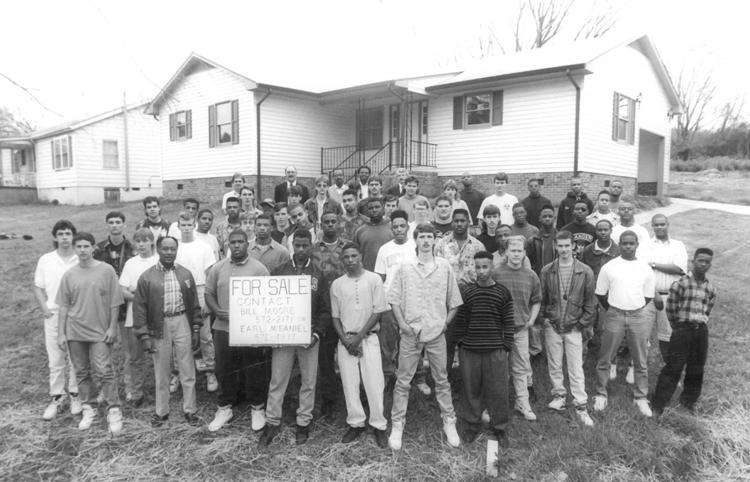 Toy drive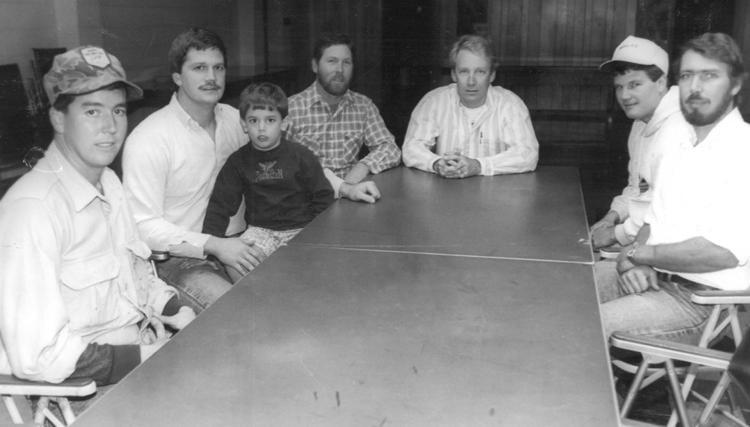 Donation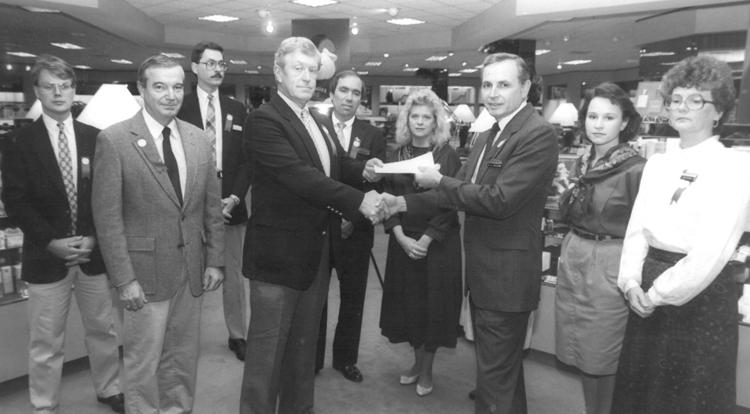 Burlington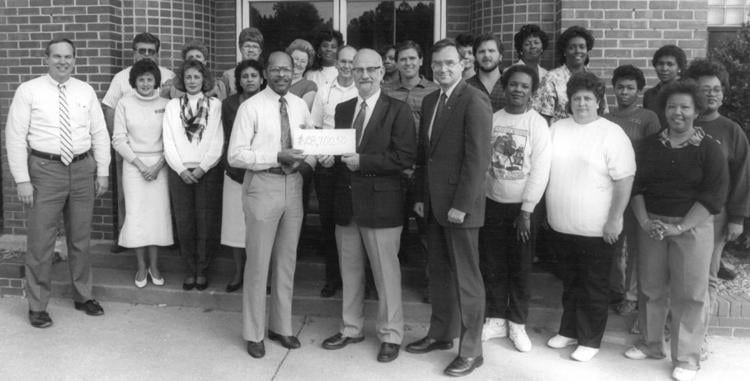 Farm Bureau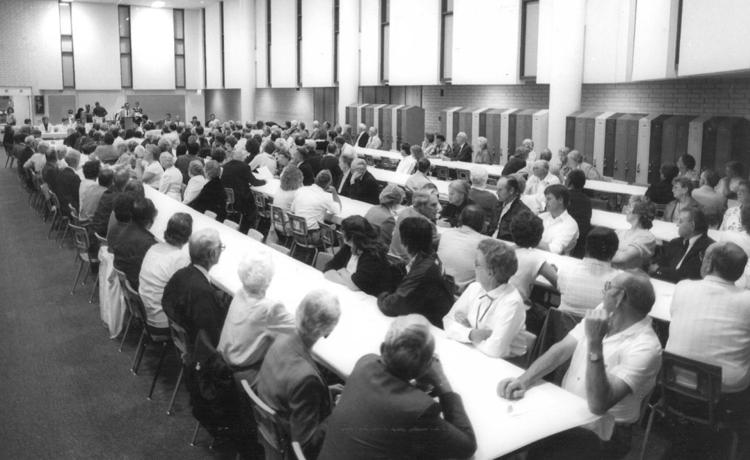 Halloween safety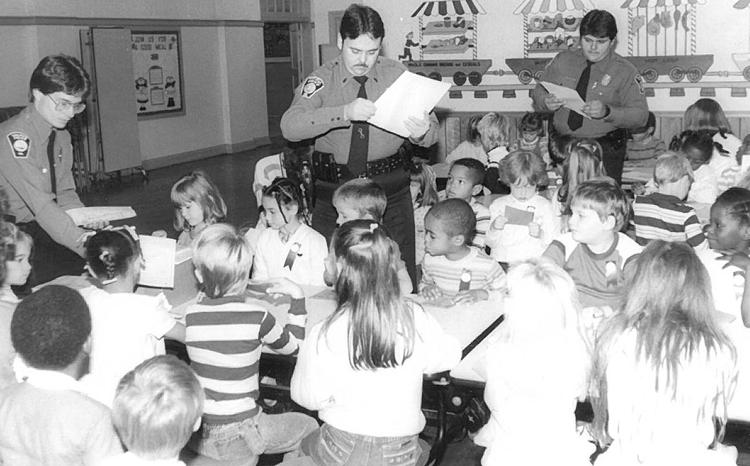 Chamber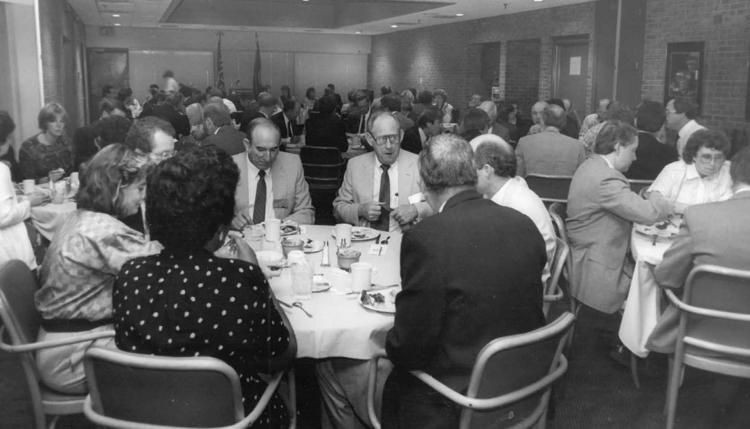 CCI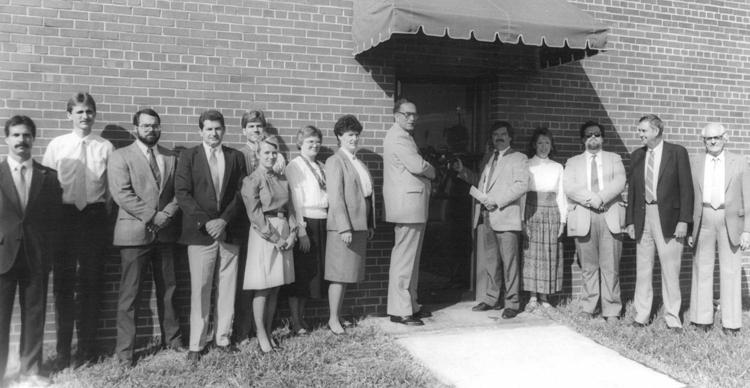 Balloon volleyball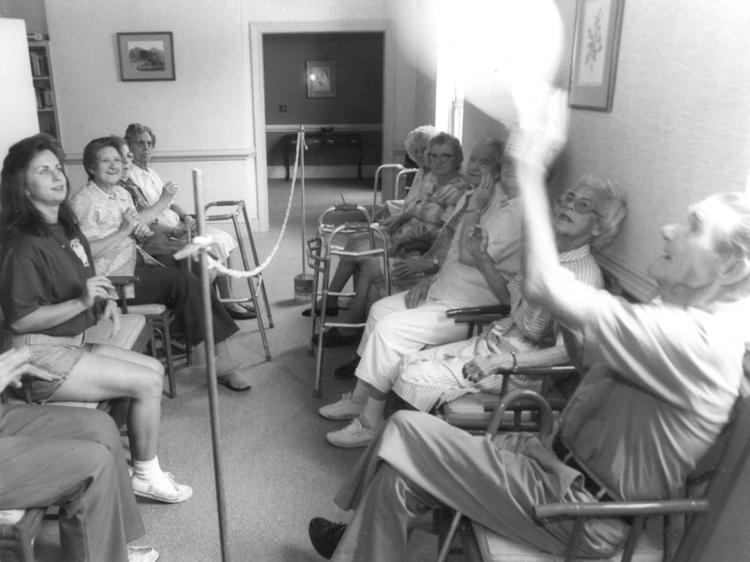 United Way

Golf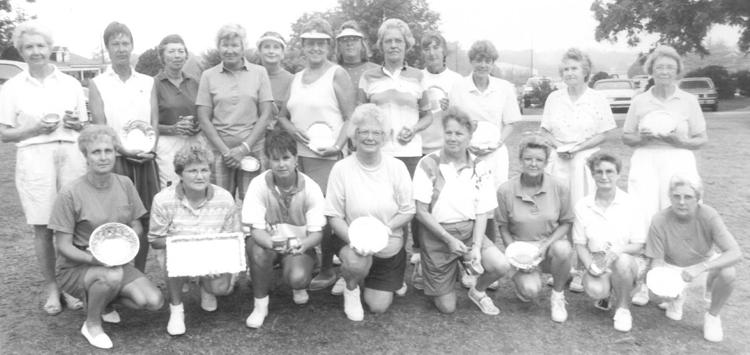 Peer Helpers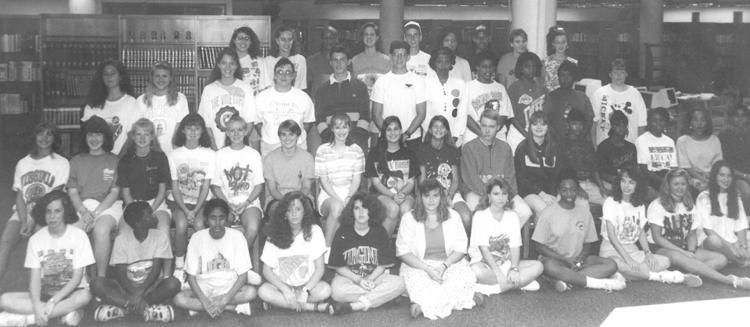 Democrats
Camp

Basketball camp

Groundbreaking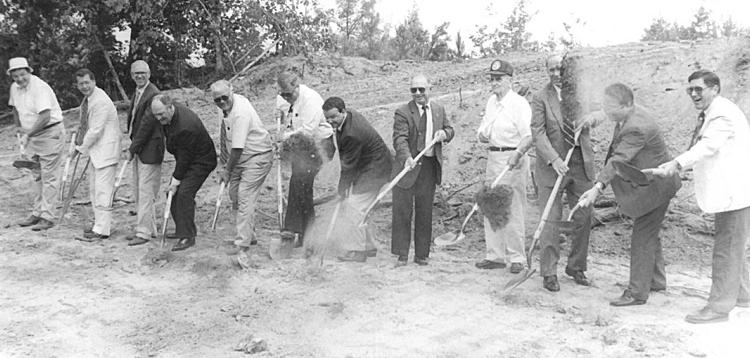 Cheerleading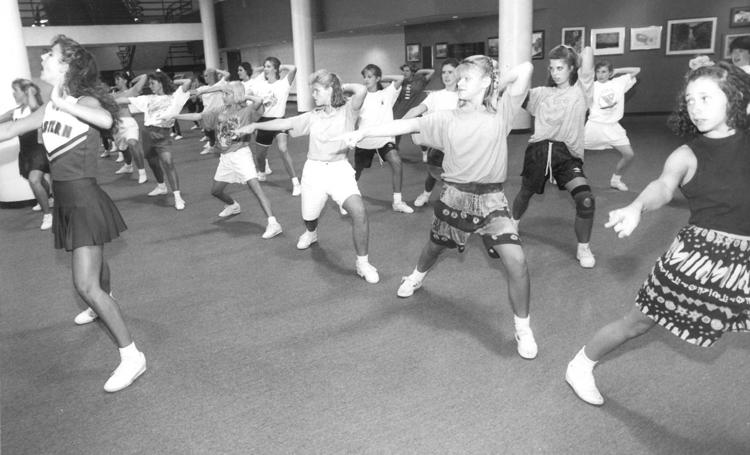 Governor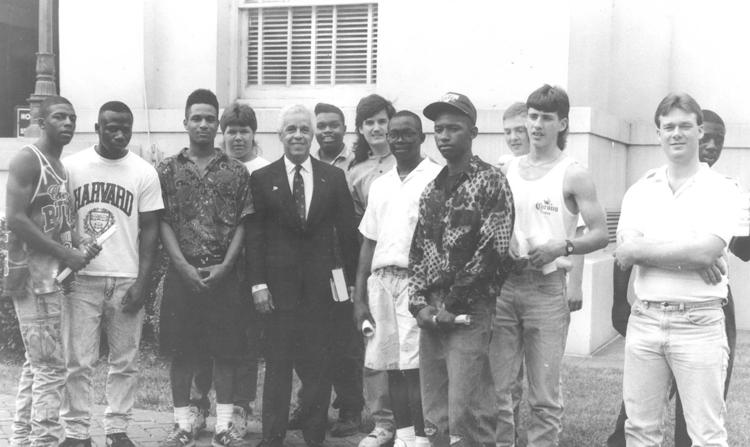 Grace Baptist Church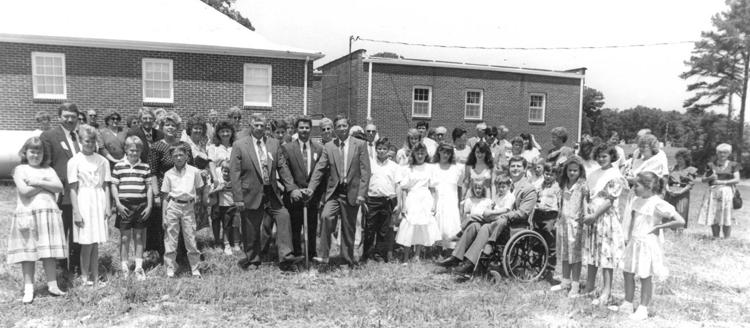 All A's

Big Brothers-Big Sisters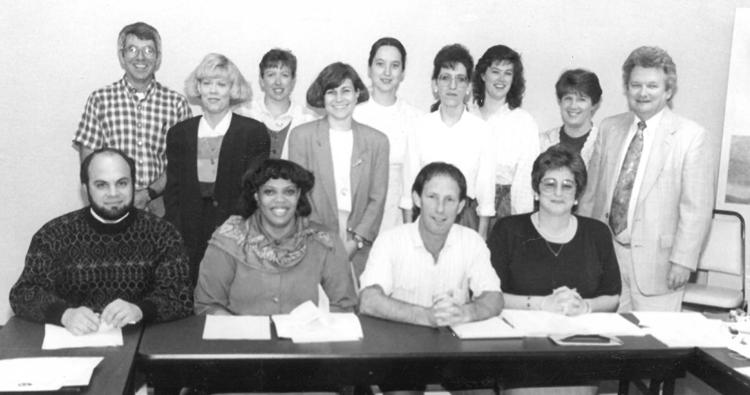 Good Samaritan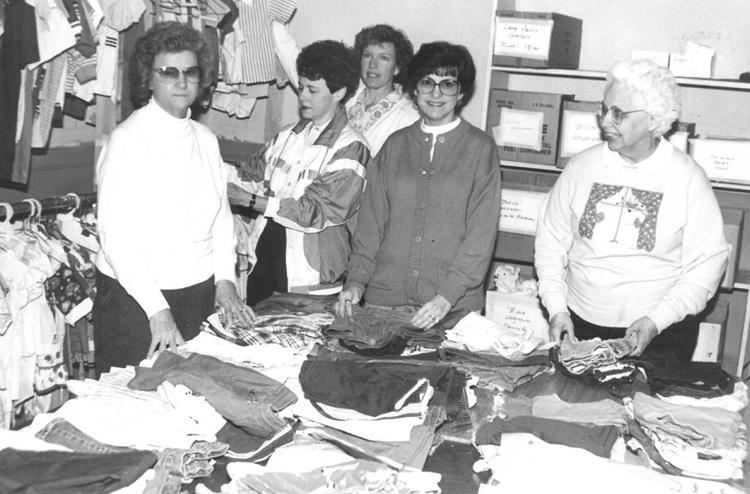 Ewe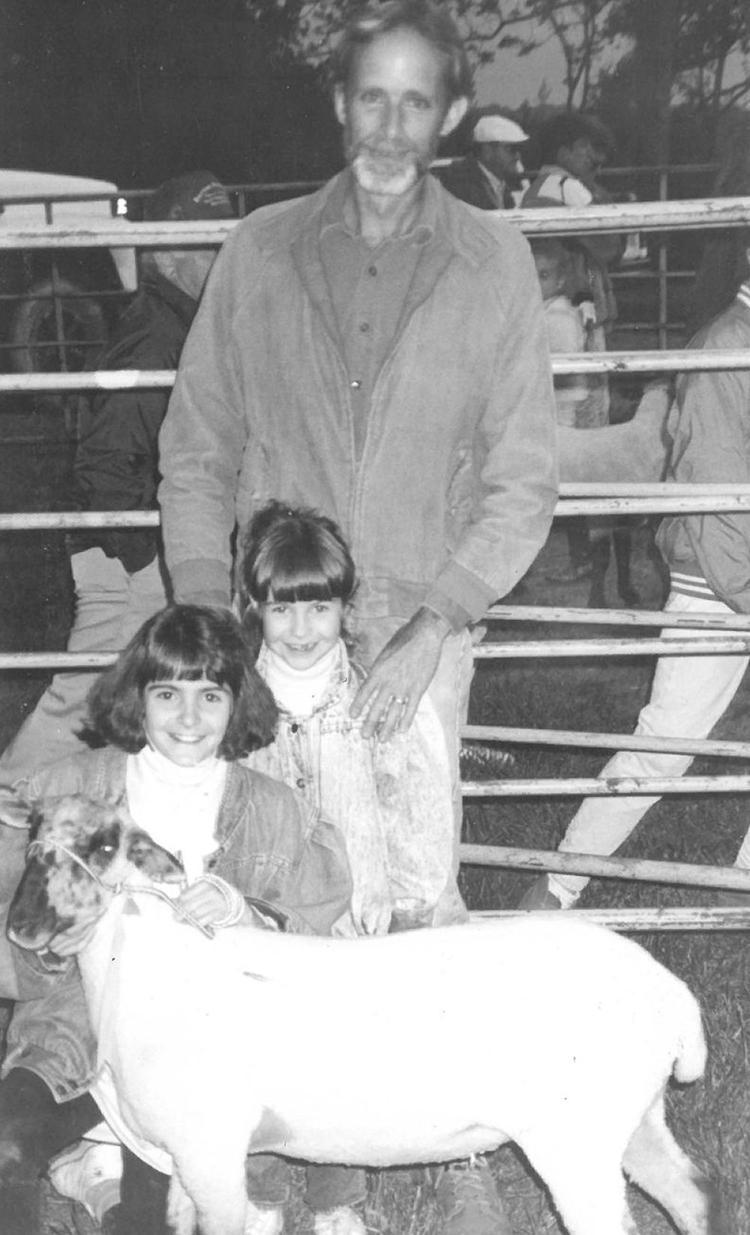 Cub Scout Pack 496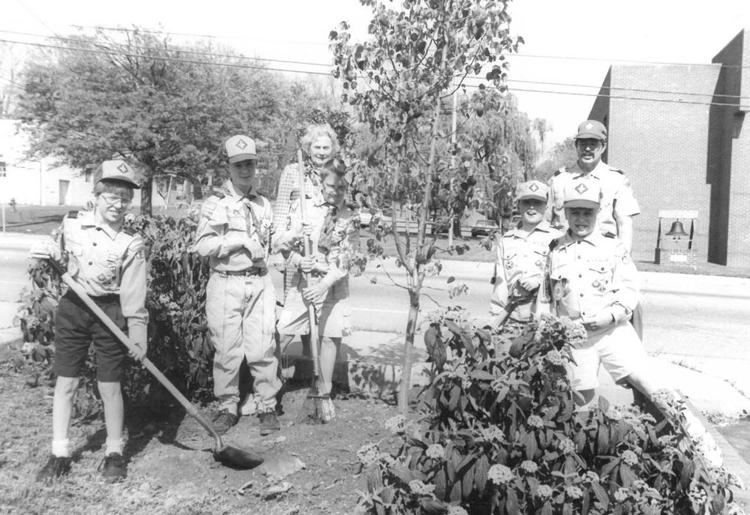 Check presented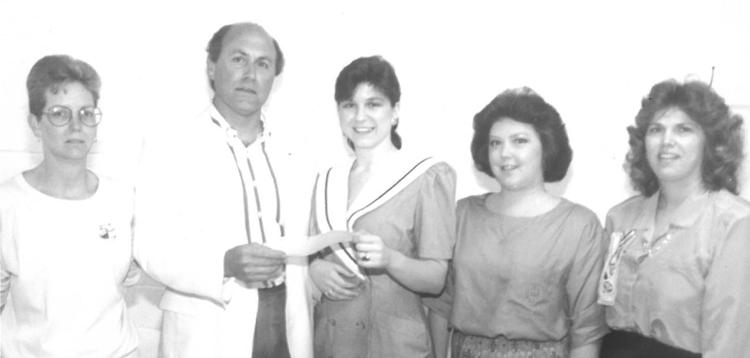 Masons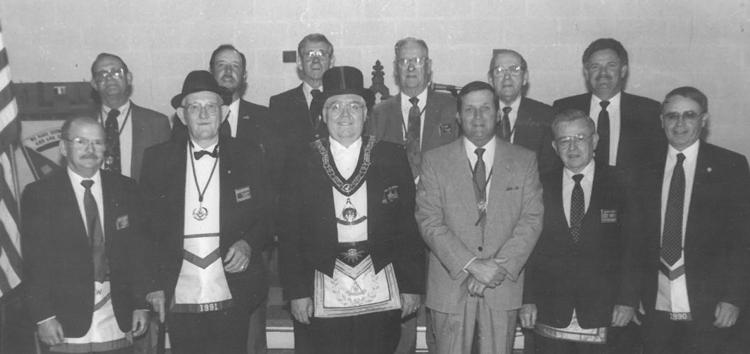 Mission Fair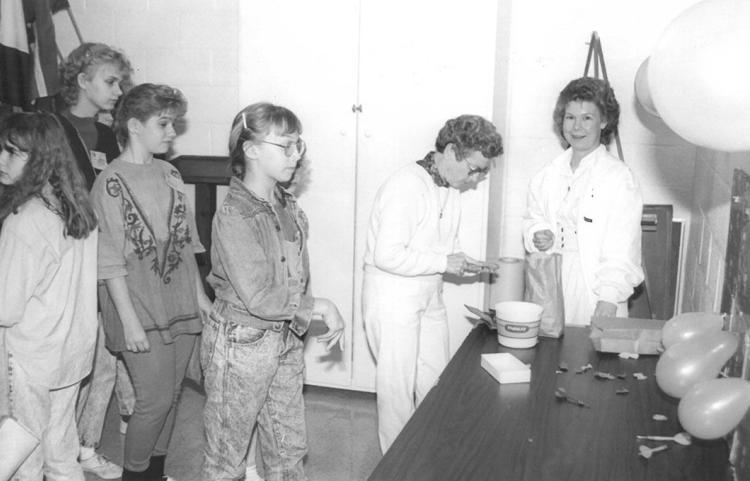 Mission Fair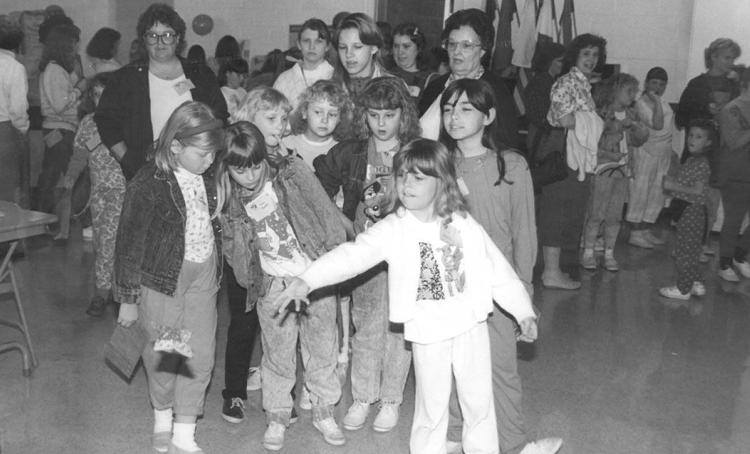 Boston's Big Event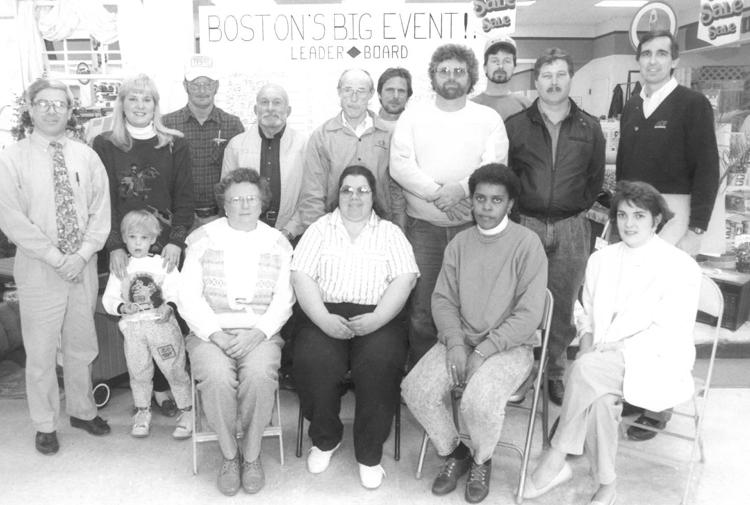 After prom party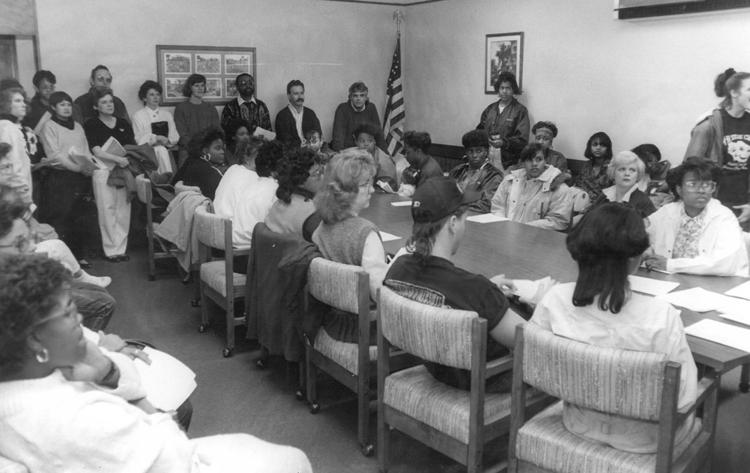 Employ the Older Worker Week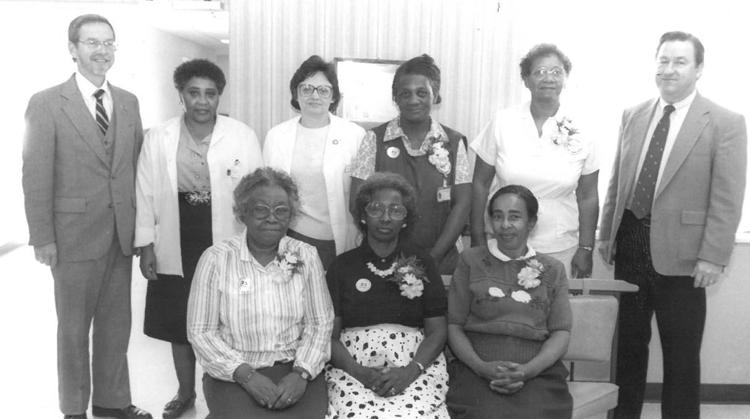 Community Chorale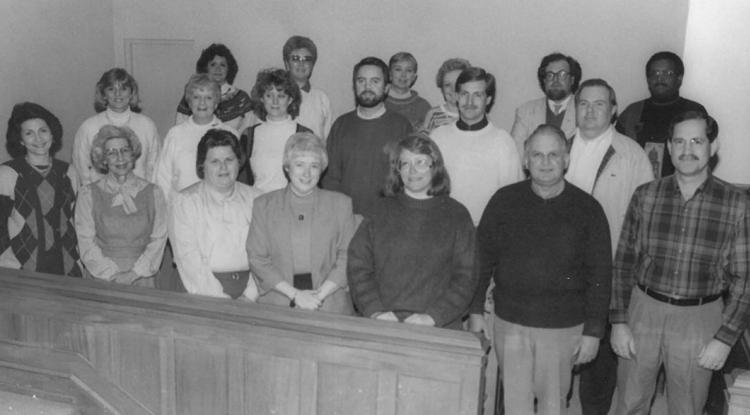 Top managers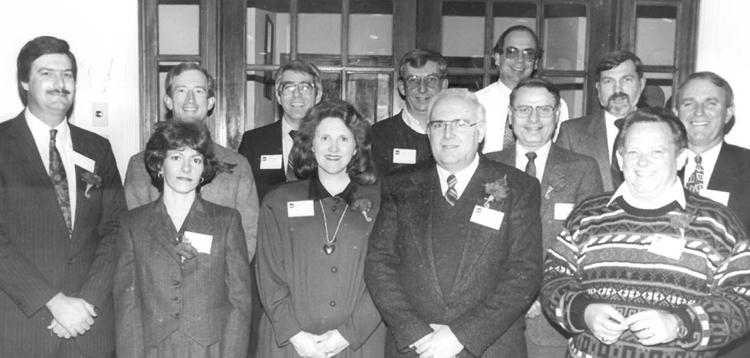 Fine Arts Board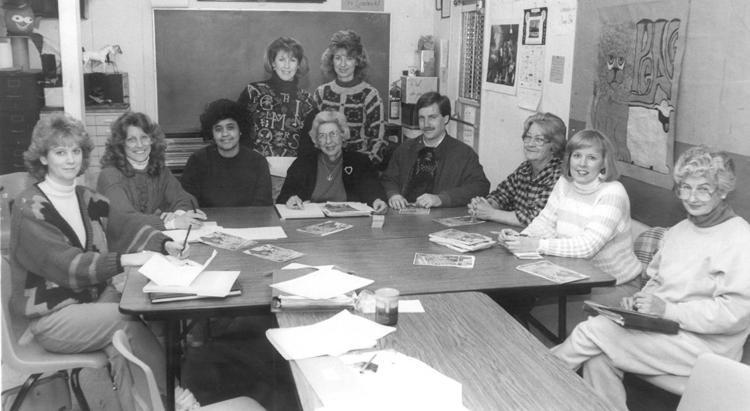 Gardening therapy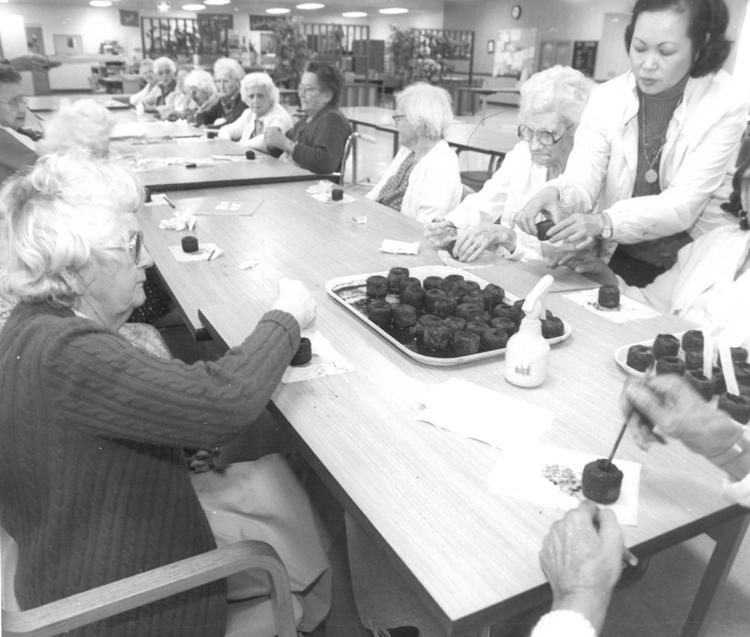 Ag office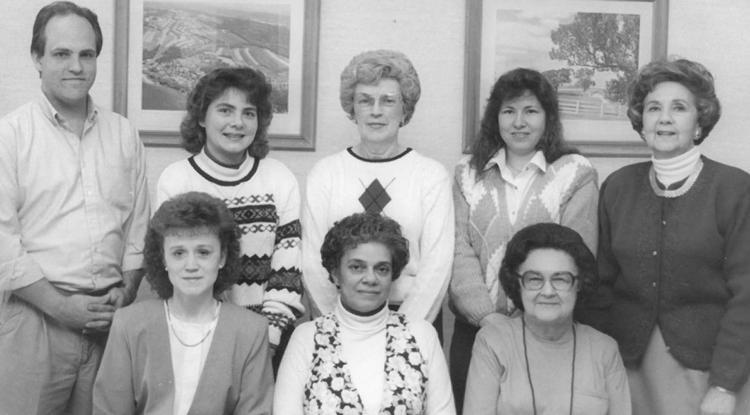 Clays Mill meeting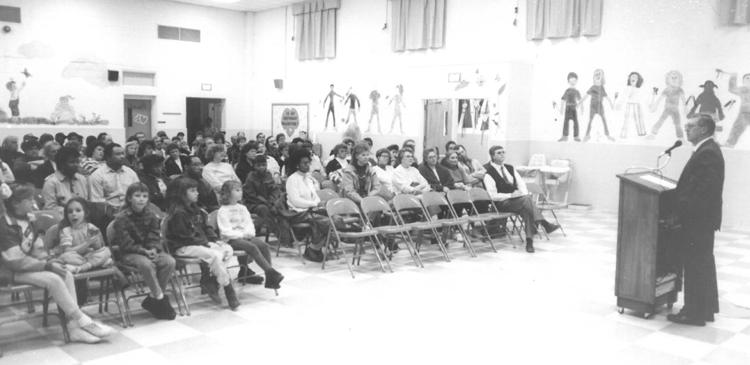 Becky Ramsey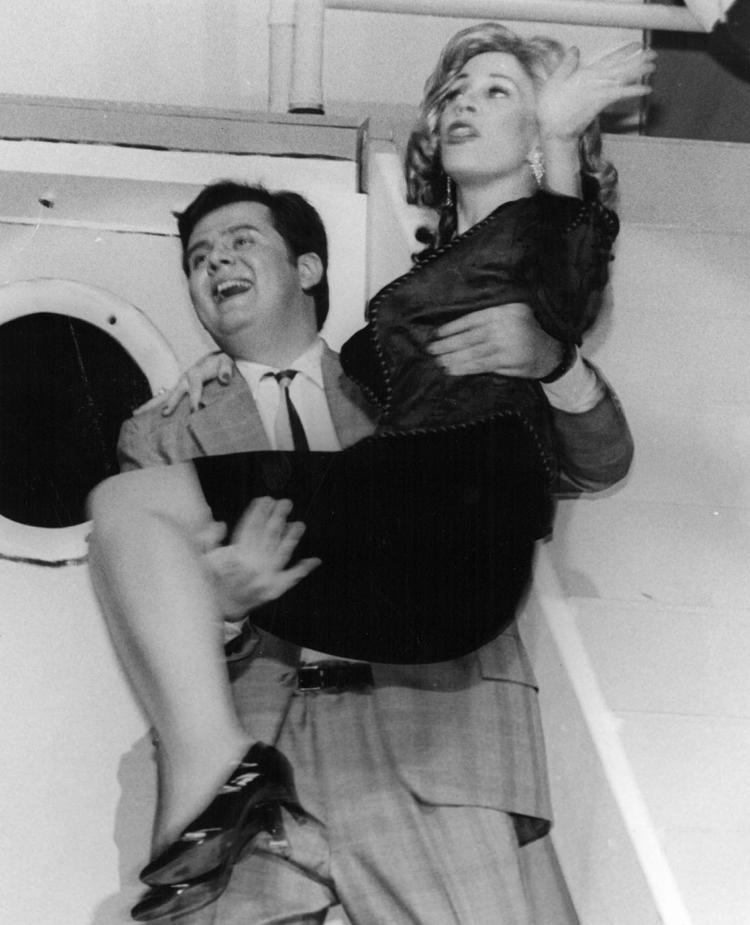 Workshop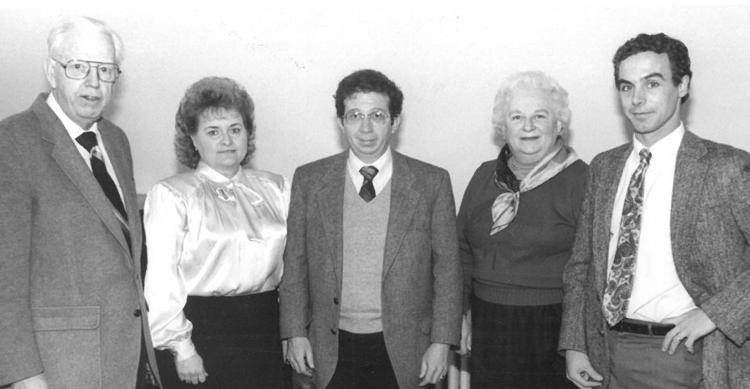 The Woodview Black History Month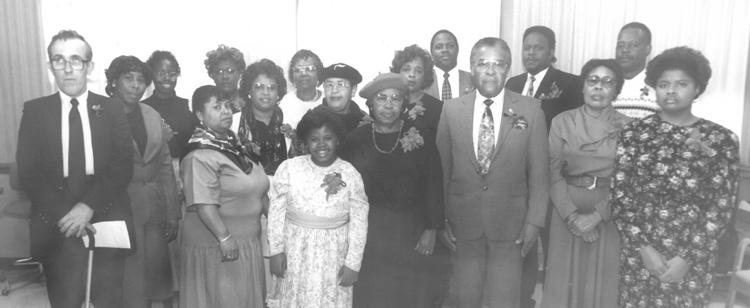 MLK service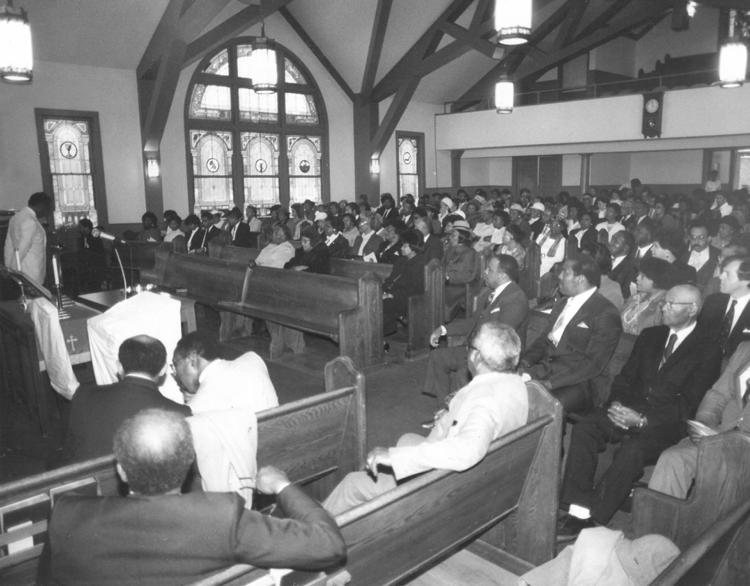 South Boston Baton Jazz Group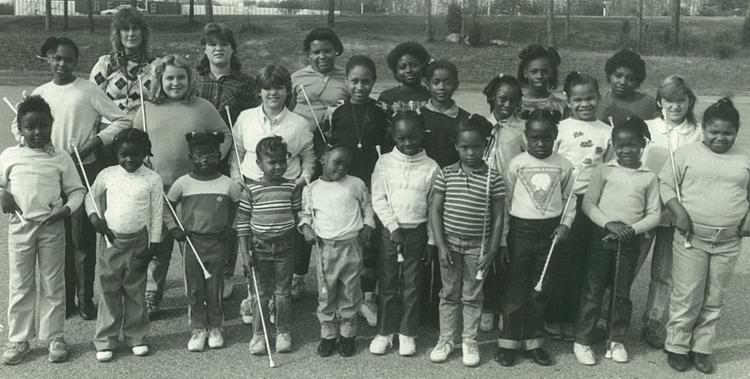 Who's who?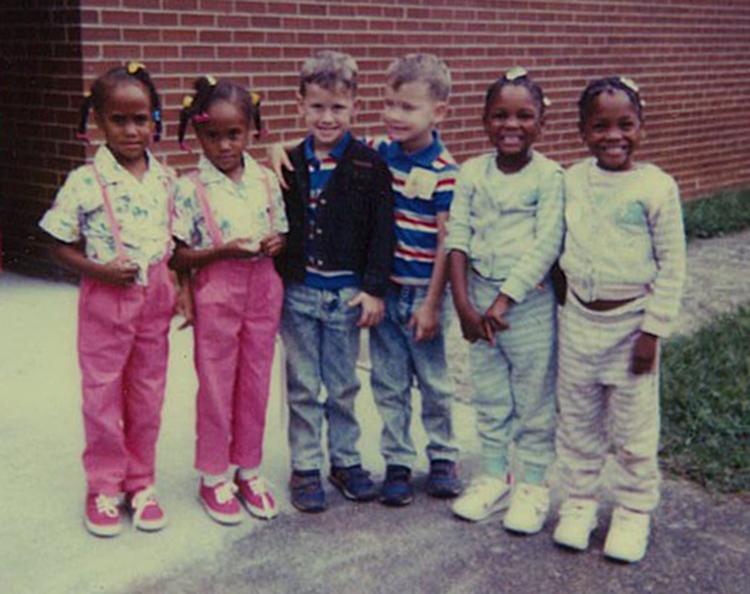 Woman's club meets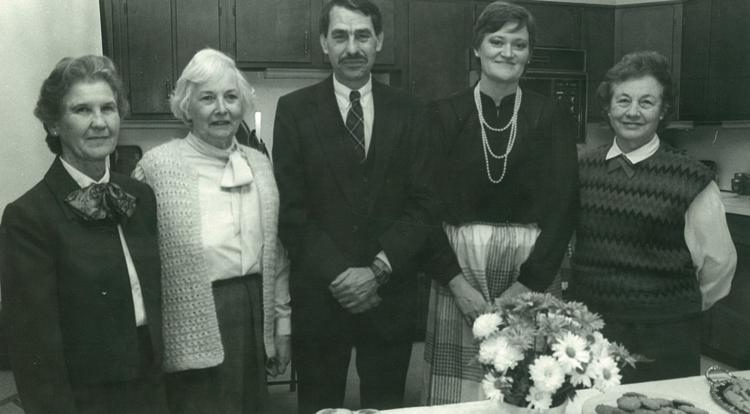 Junior High School Lions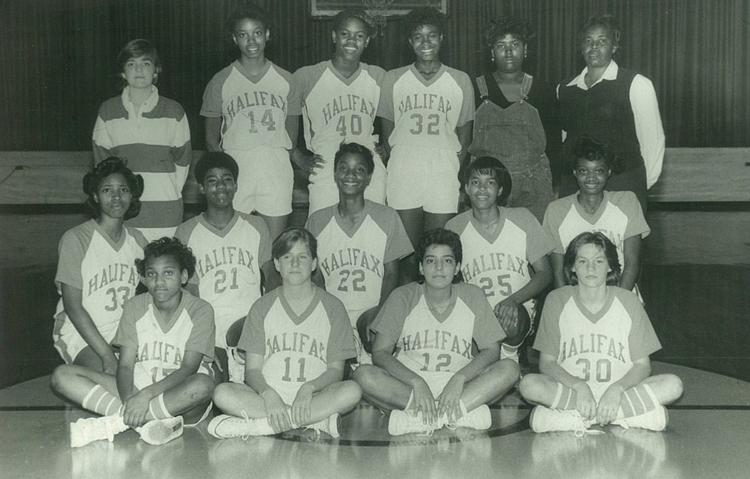 STOP six-band concert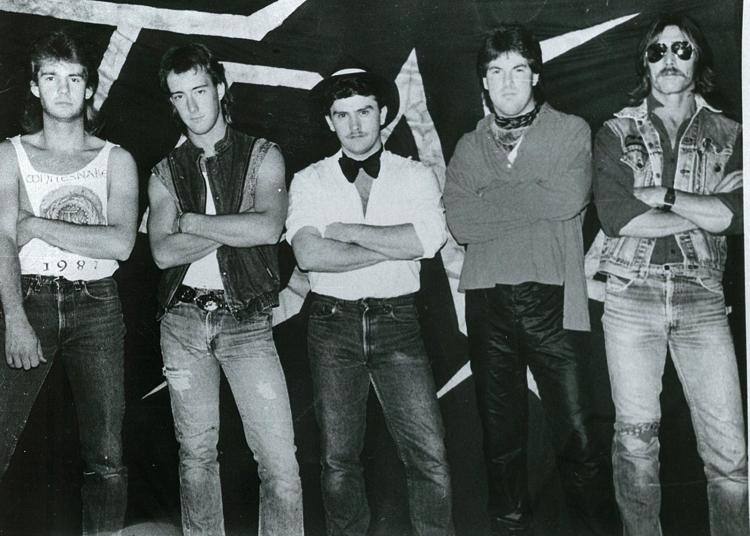 Career Day at Senior High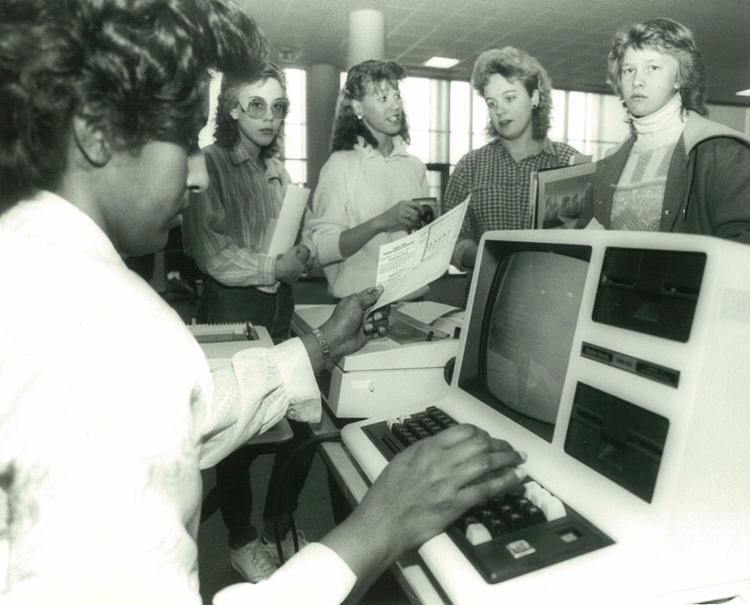 Indian research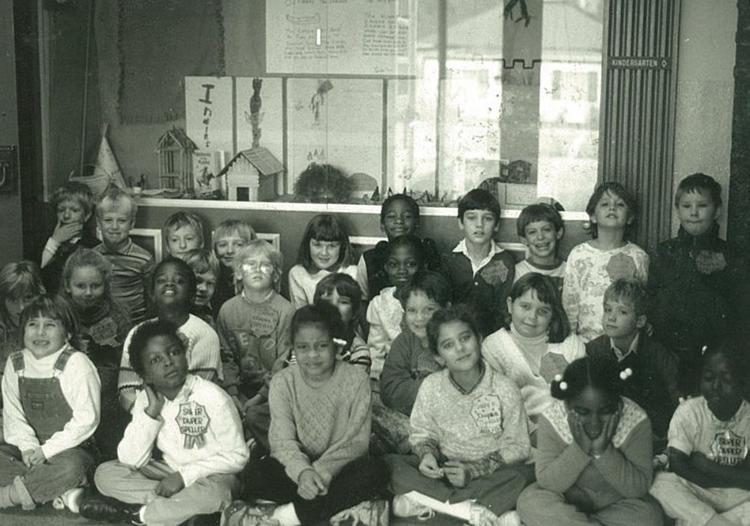 Broccoli Recipe Contest winners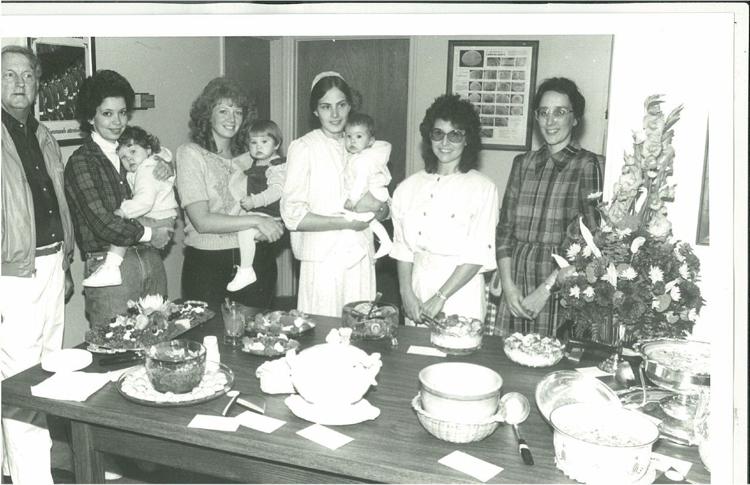 King service held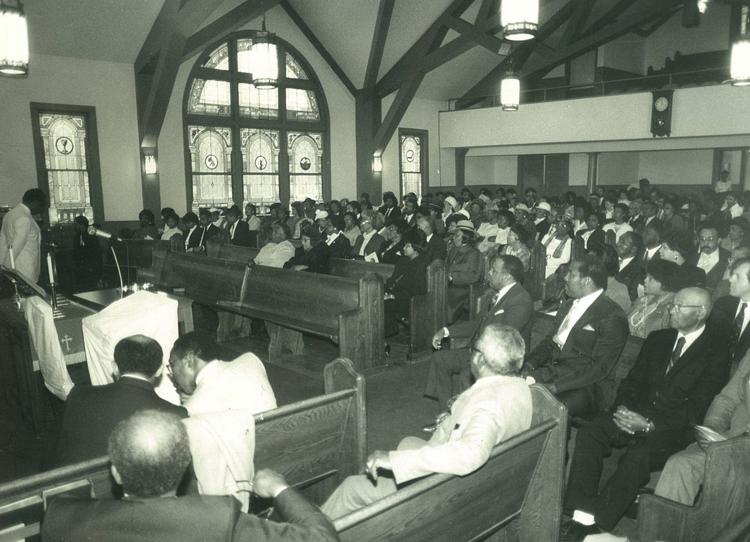 Preparing for the concert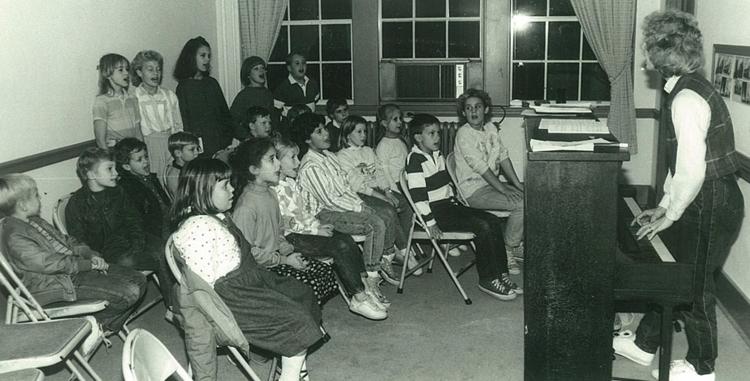 World of Sports skating rink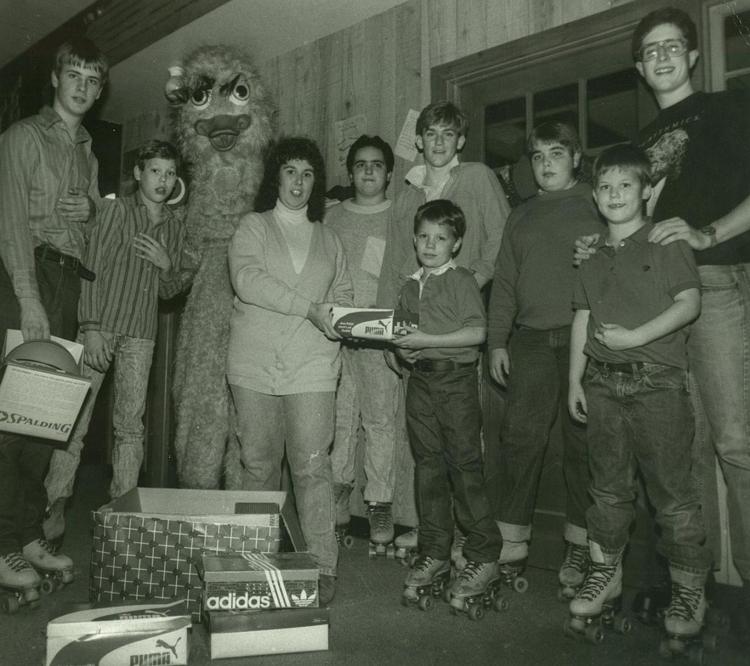 Roses recognizes district award winners

Essay contest winners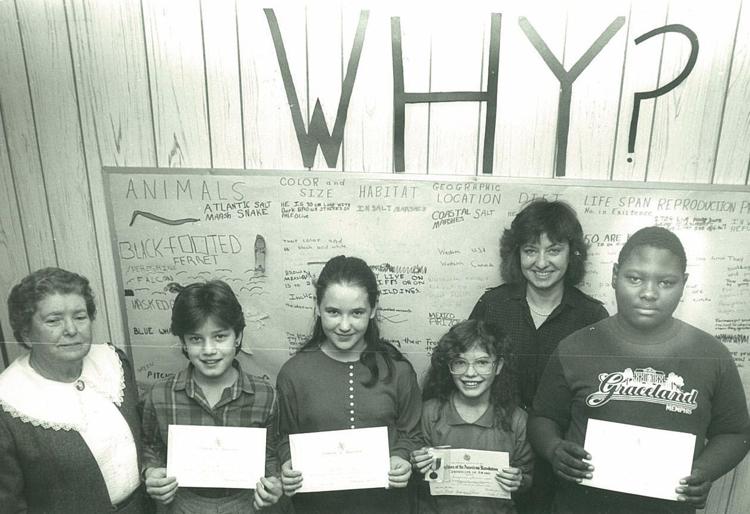 Reading in computer center at South of Dan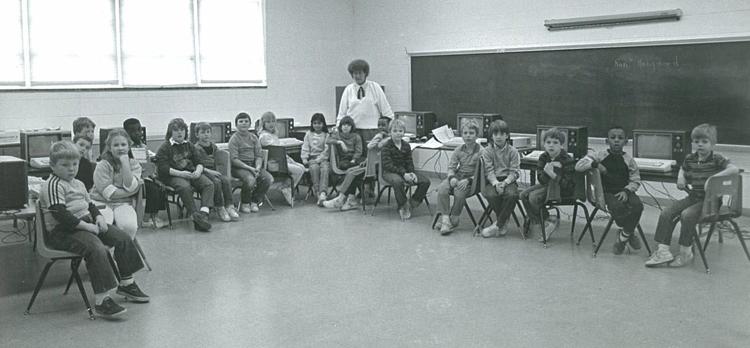 Doors close on Ingram Post Office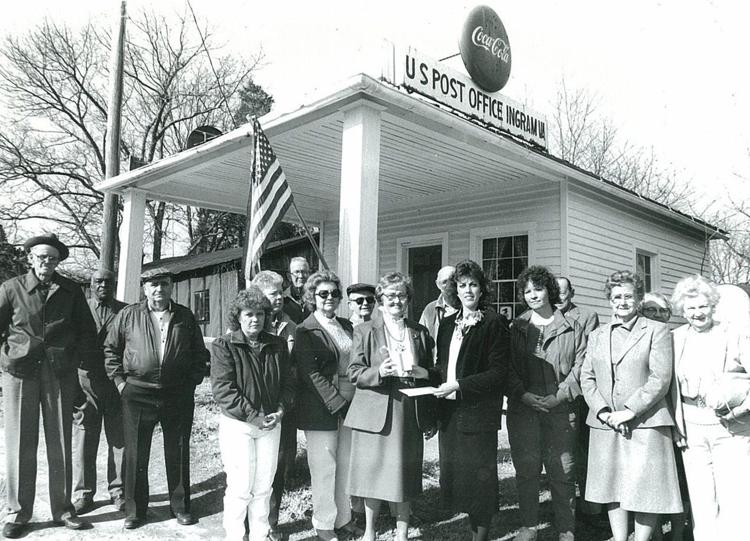 Students rewarded for reading achievement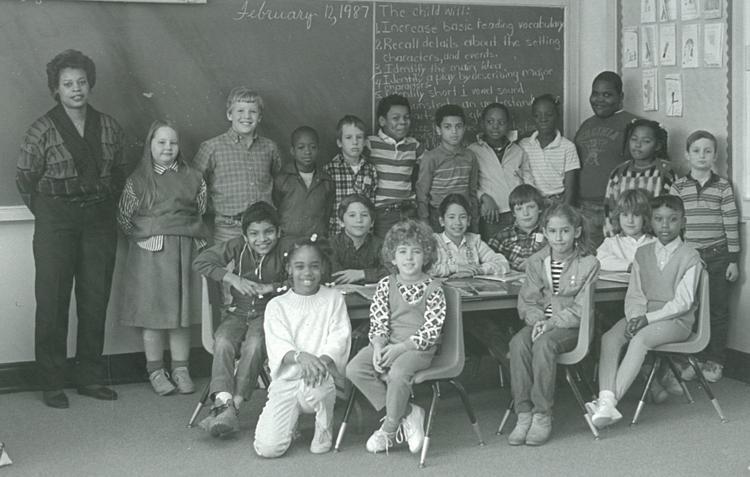 Celebrating 75 years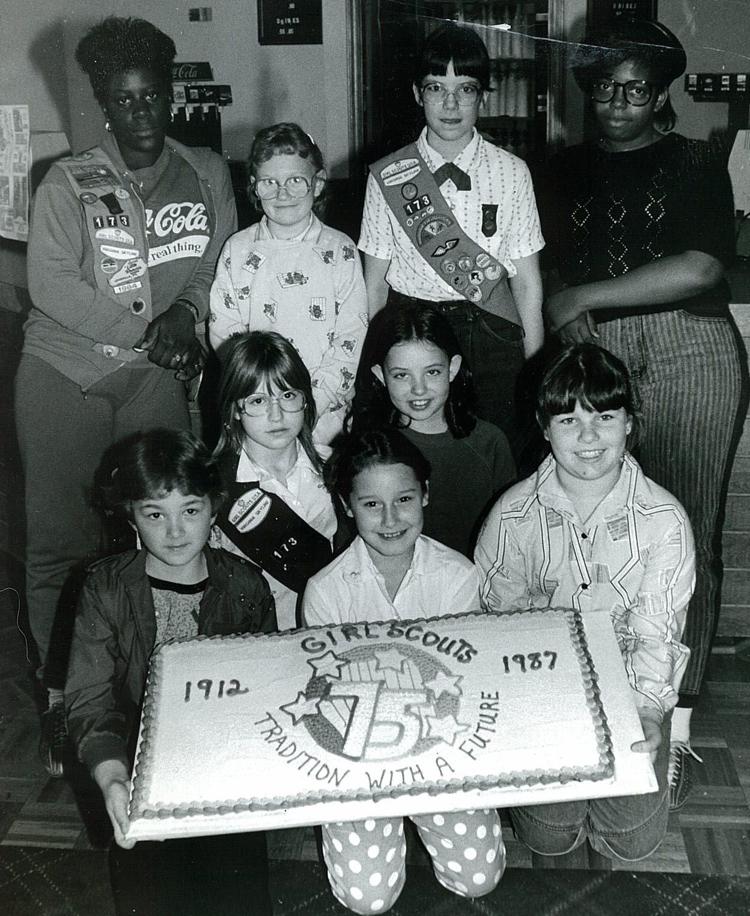 Kenneth and Marie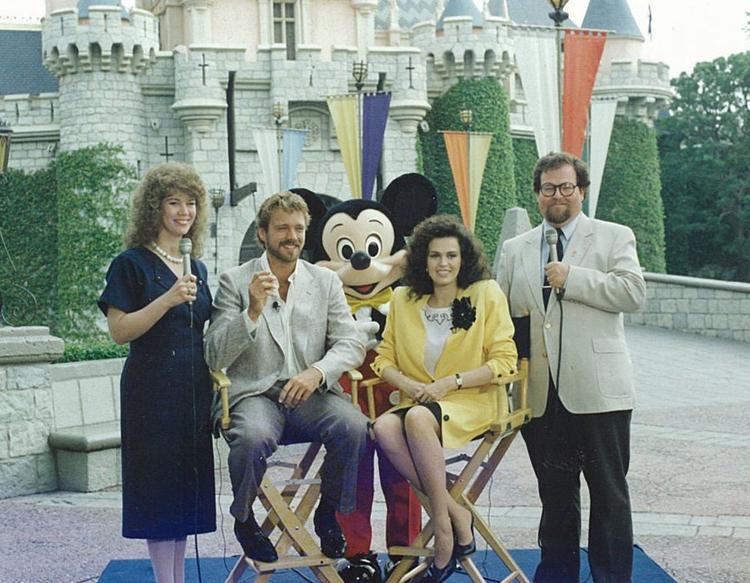 Kids' Kollege in 1994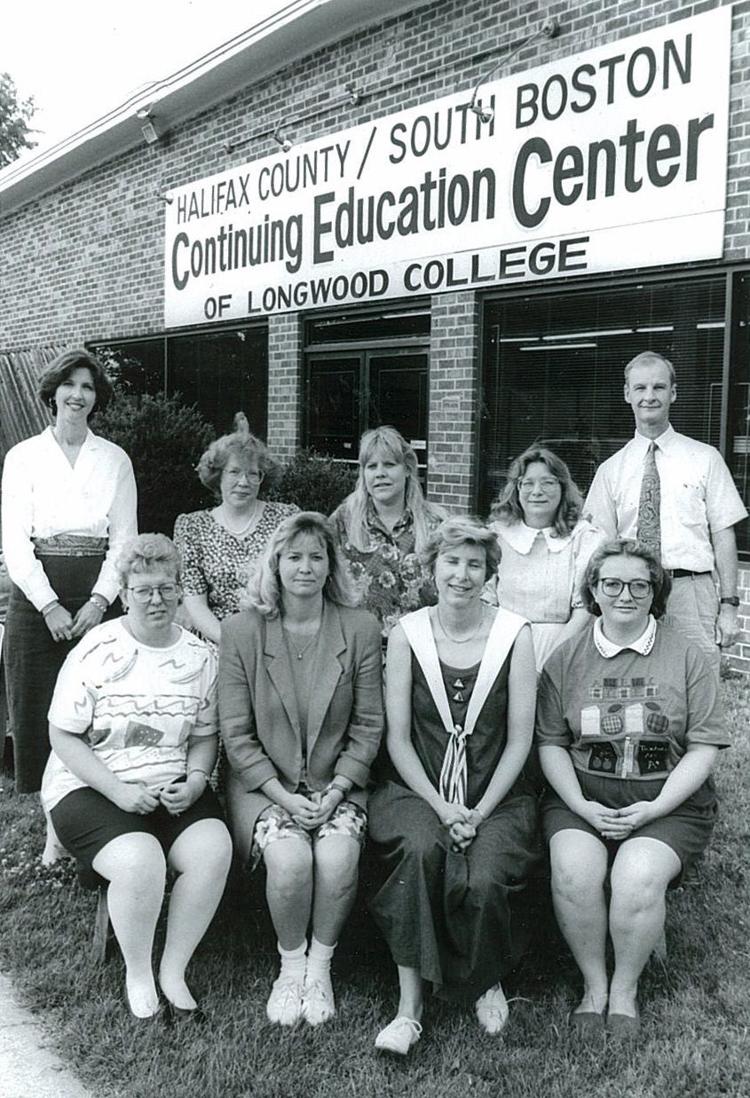 Learning the printing press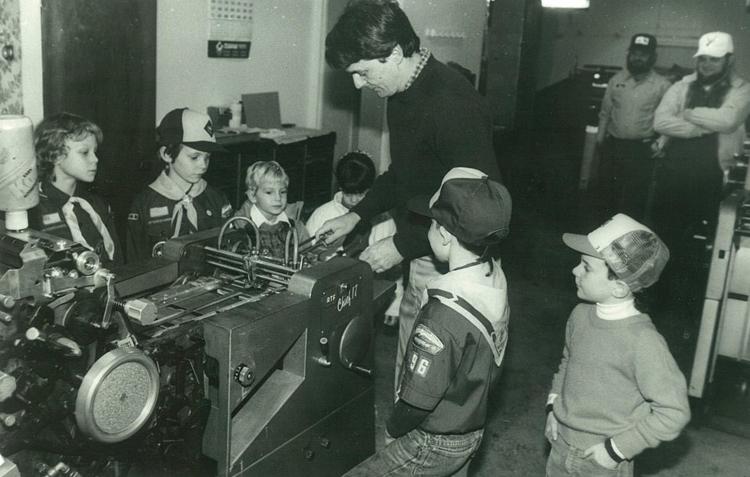 Virgilina Elementary first grade class 60 Years ago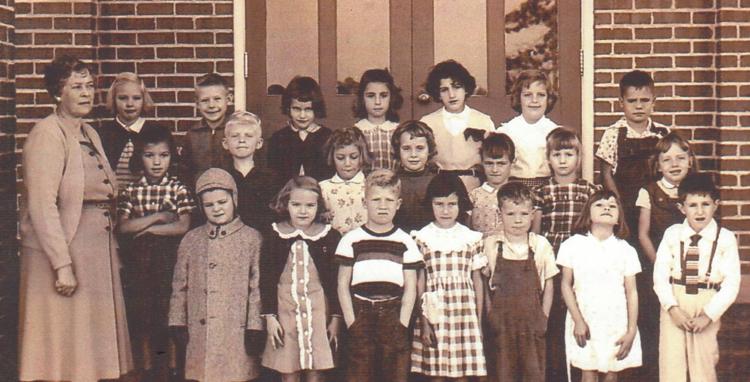 Virgilina Girl Scout Troop #215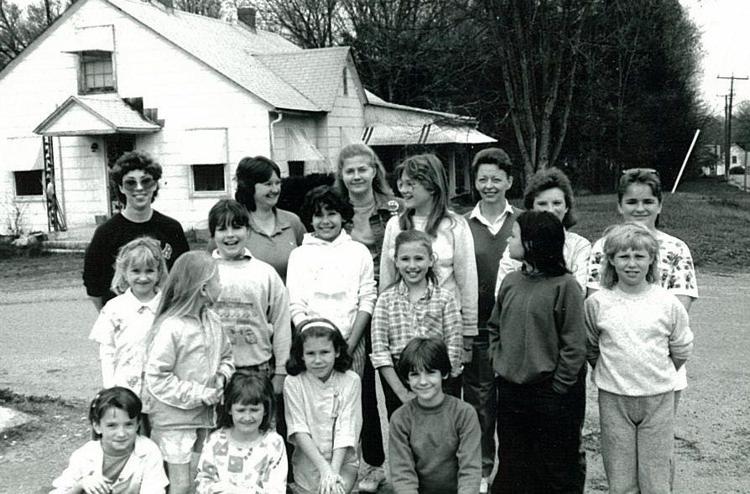 Pig farm tour in Alton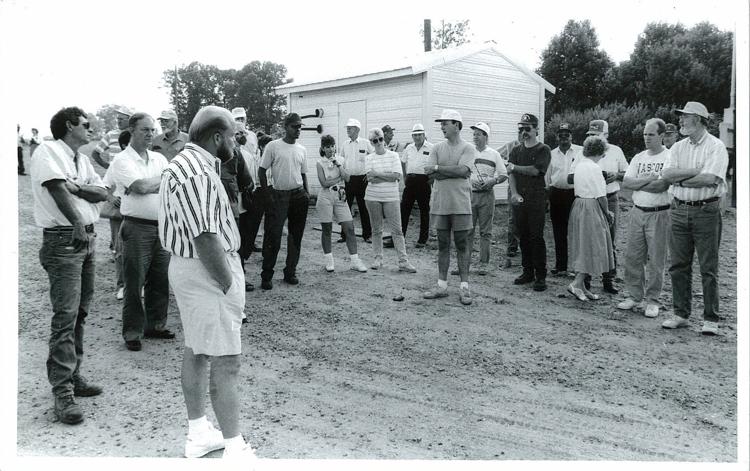 U4EA performs with stop six-band concert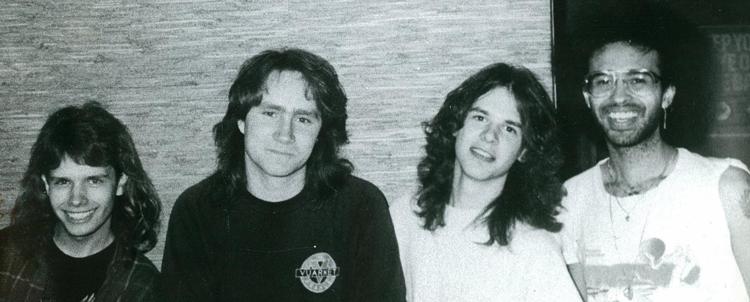 Jamestown fort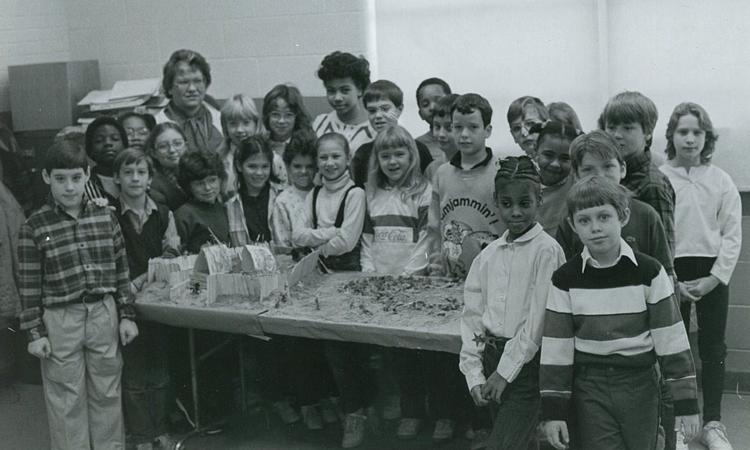 1987 Olympics Day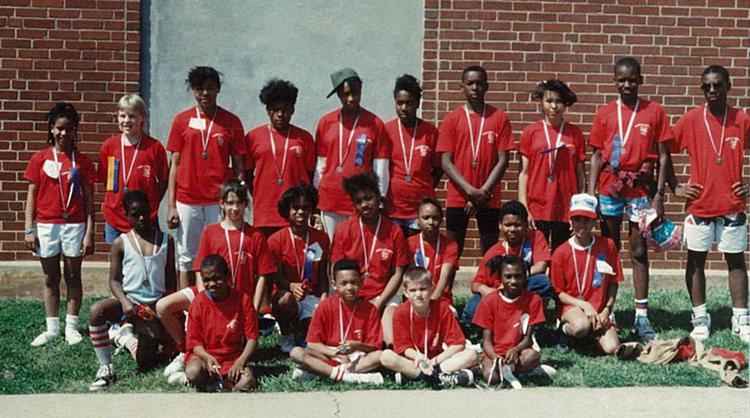 Tobacco Task Force meets

Halifax County Senior High Florist Department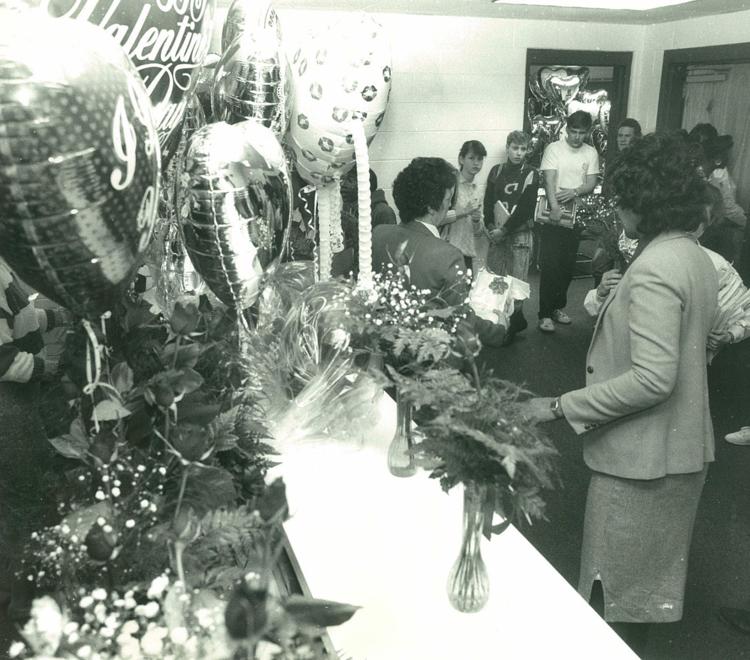 DAR essay contest winners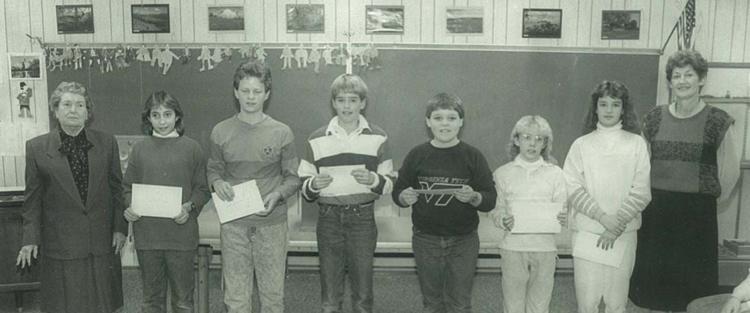 New birthing center dedicated
Battling the blaze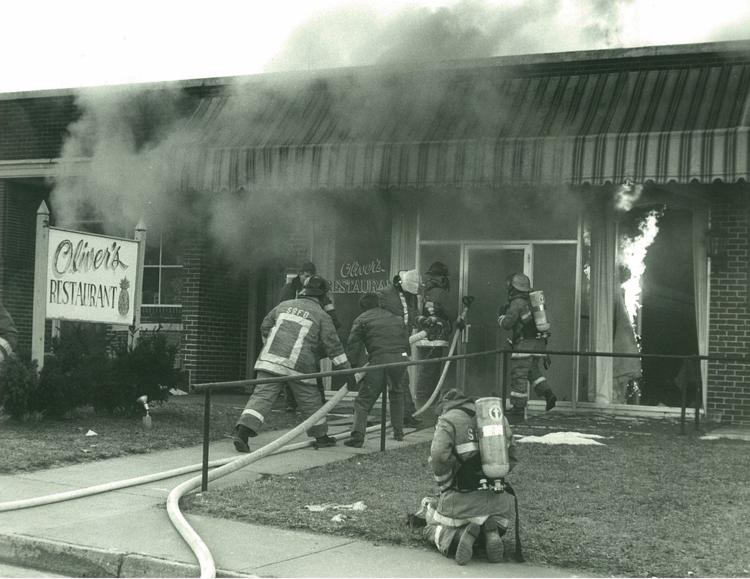 On the march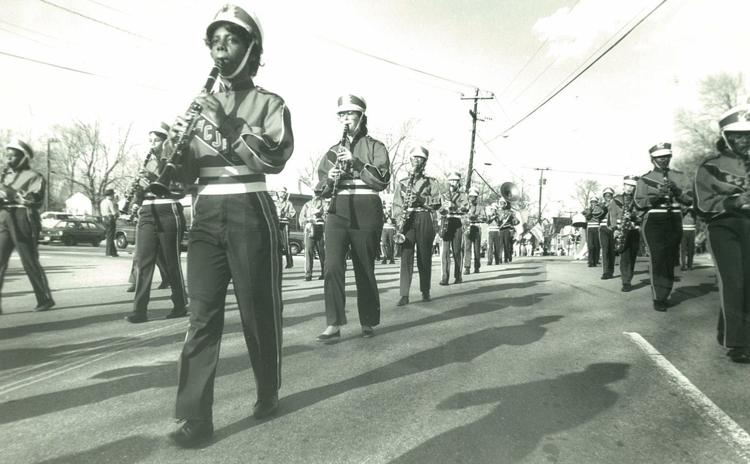 SCA donates food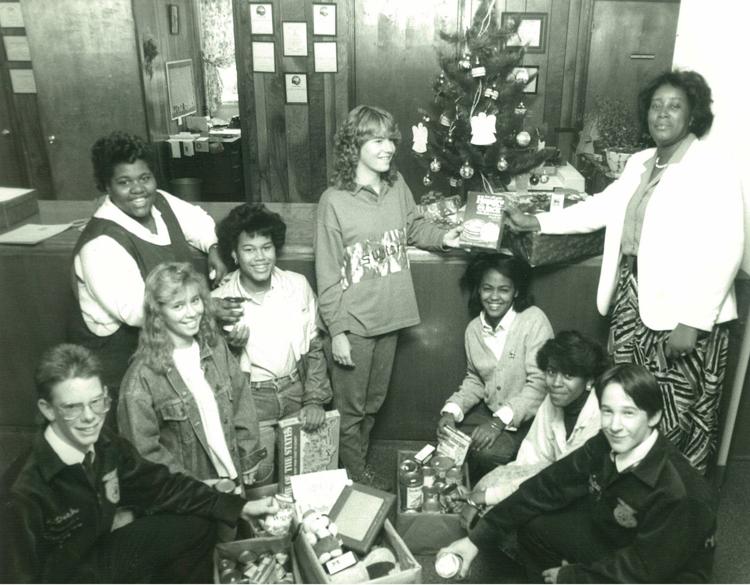 Tough defense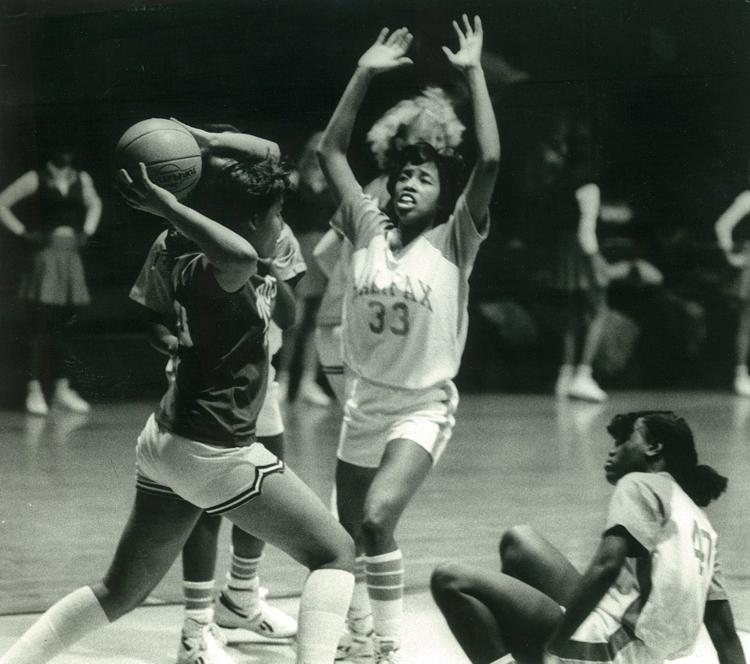 Community Christmas Concert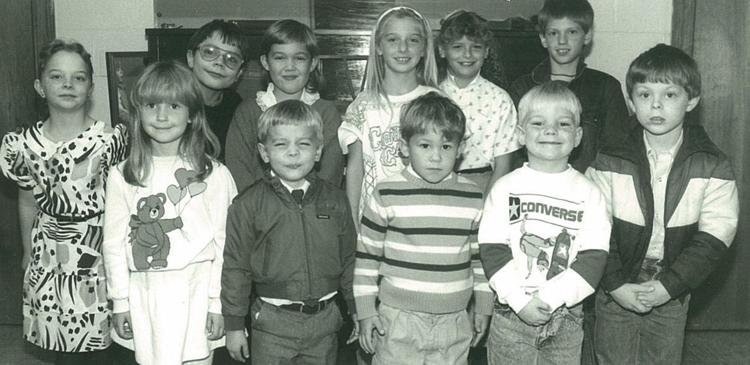 United Way board members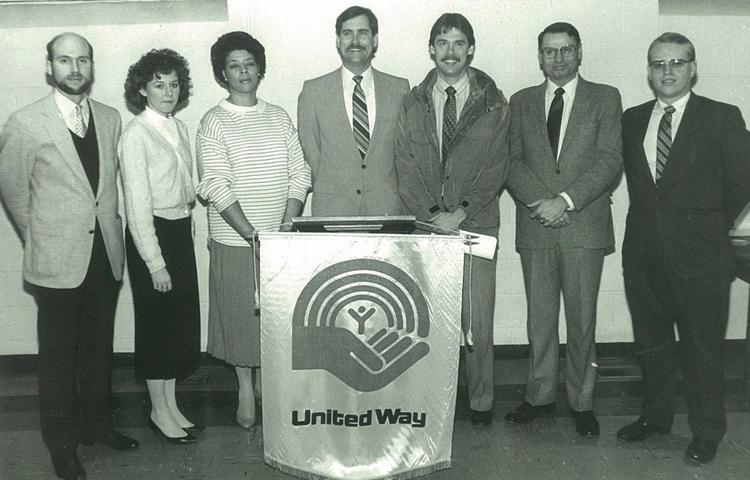 Retiring Halifax County Community Action Board of Directors

Hospital employees contribute to United Way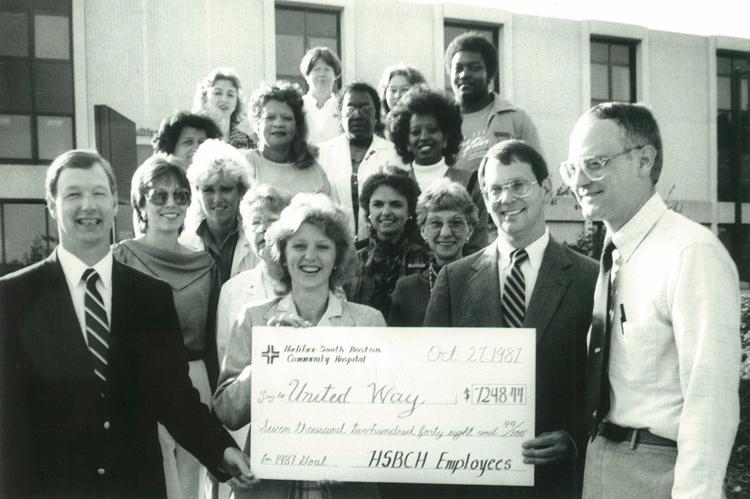 Last-minute campaigning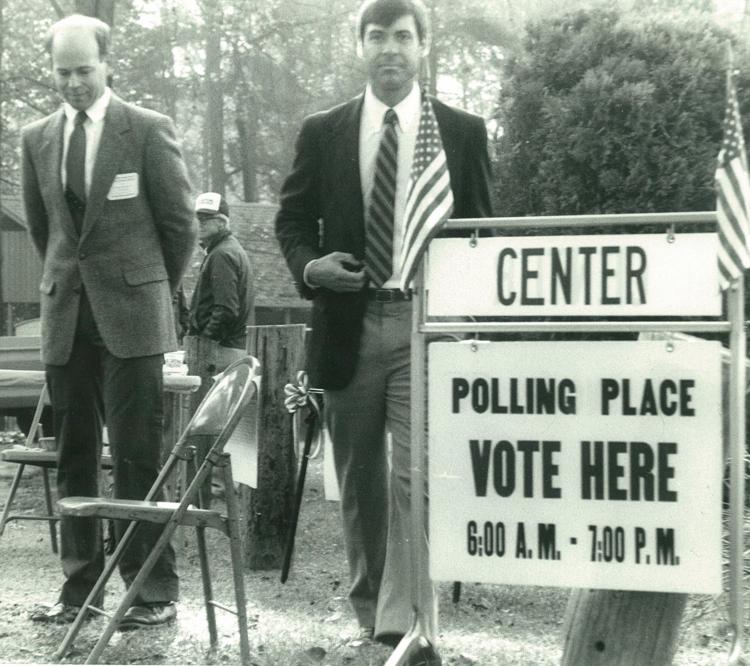 Looking over the announcement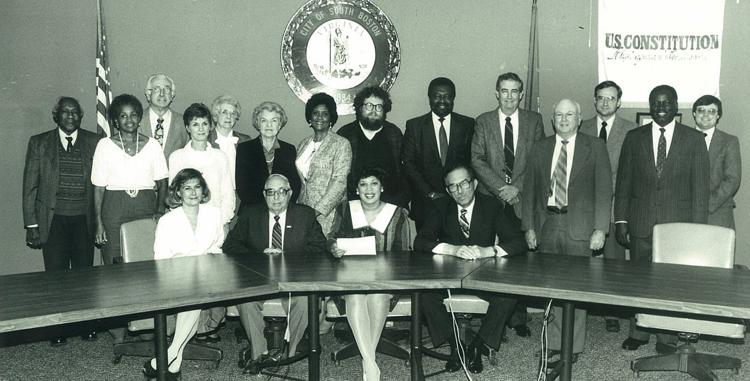 Midget champs
Cast of 'Annie'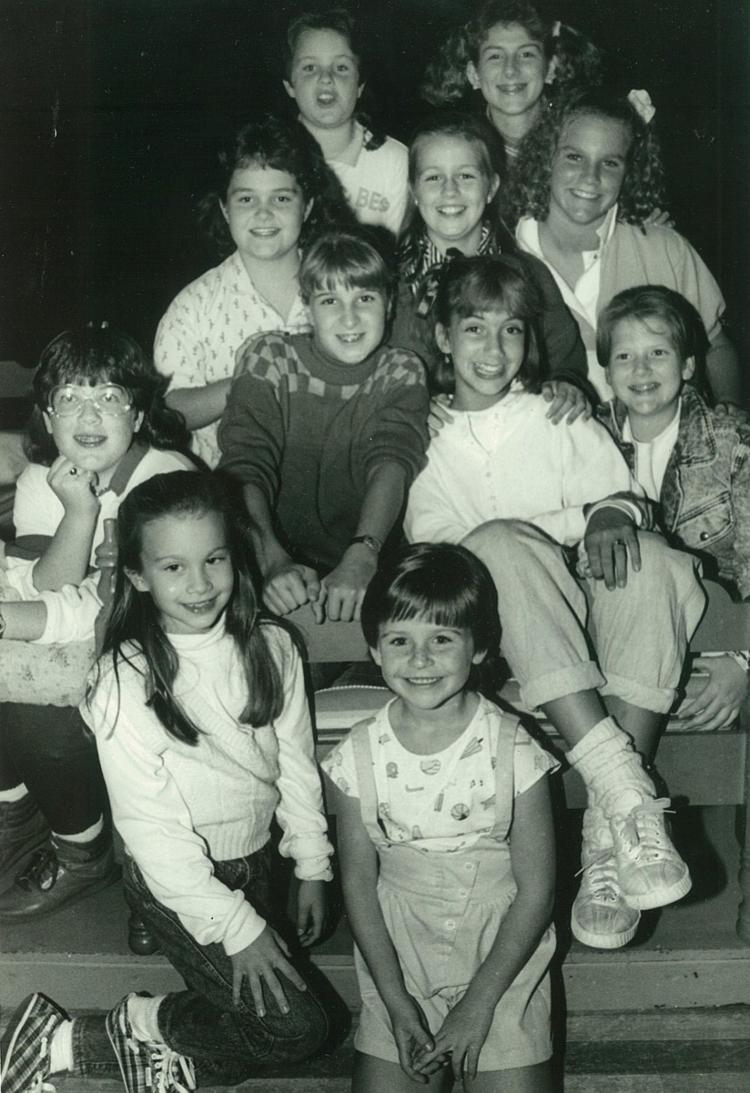 Making presents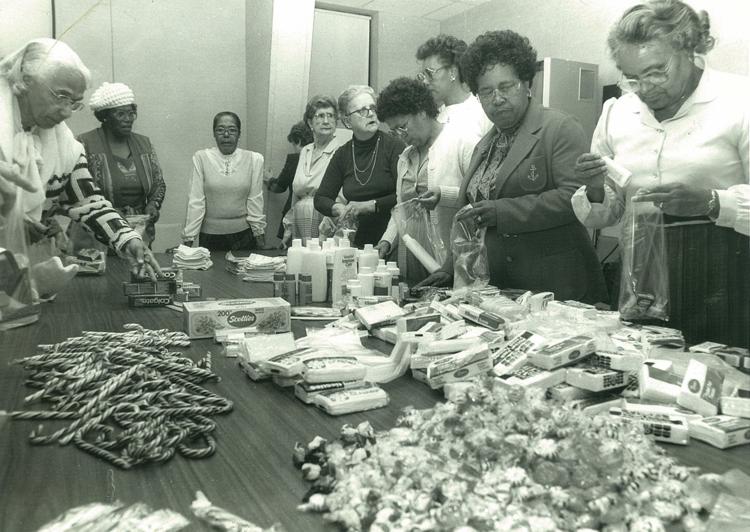 Medal and certificate recipients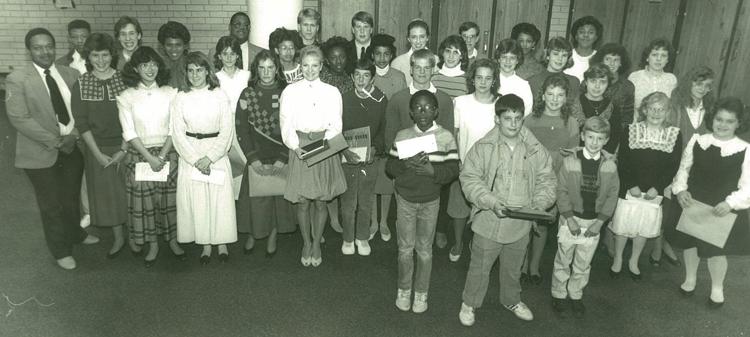 Career Day at Senior High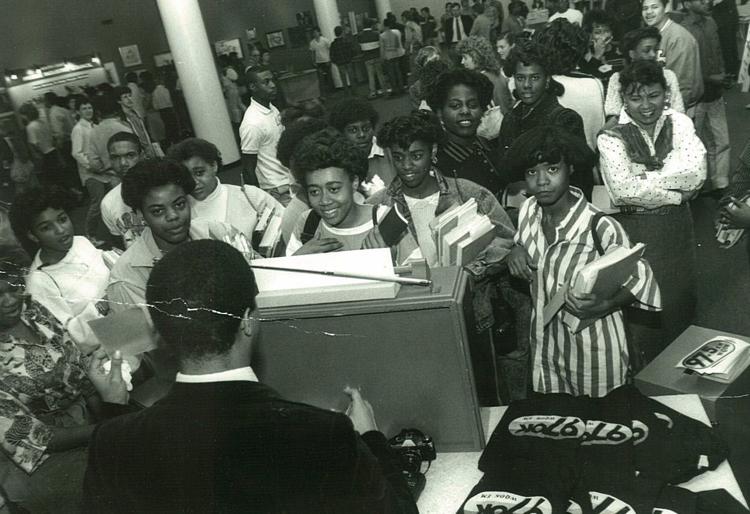 Essay contest winners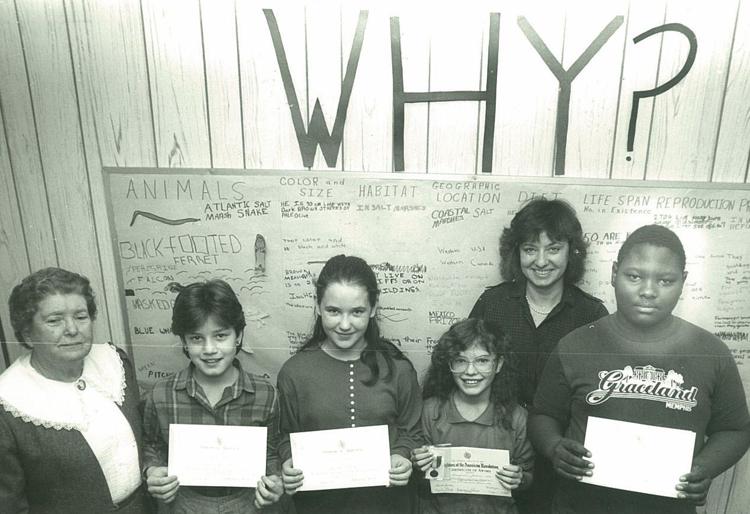 Cantaloupe Festival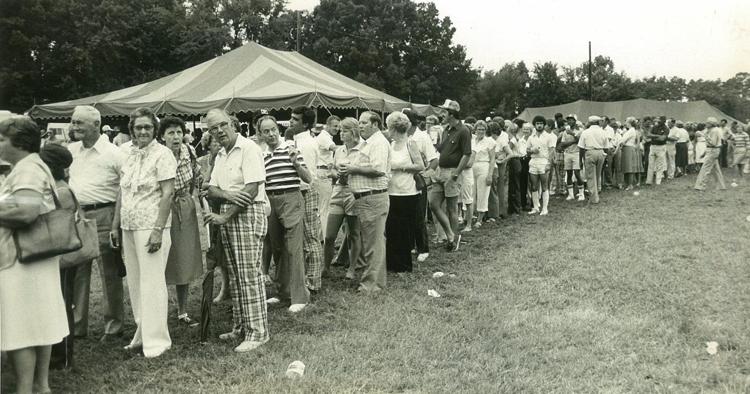 Registered nursing students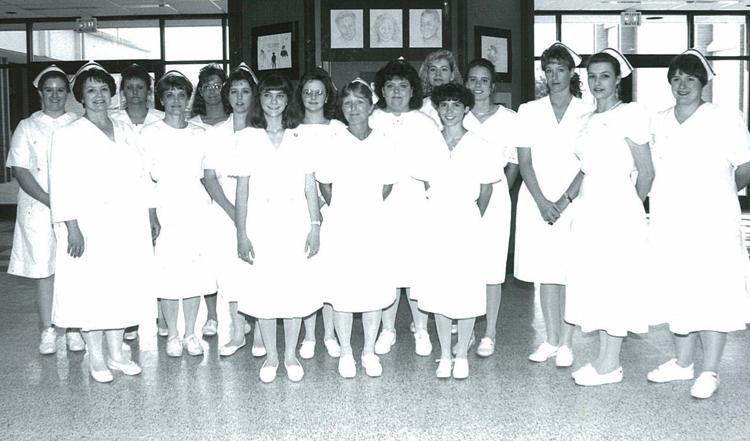 Basketball camp in 1991

ABWA officers installed in 1991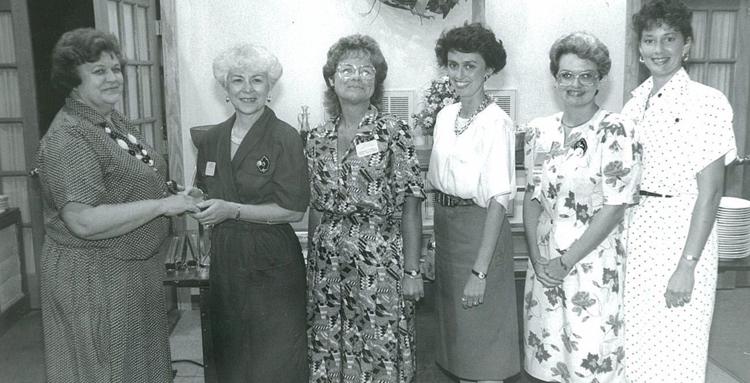 Day Care Center honored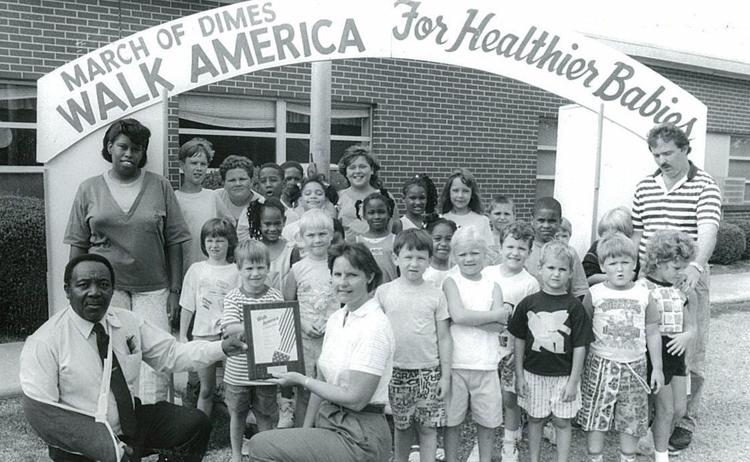 Democrats meet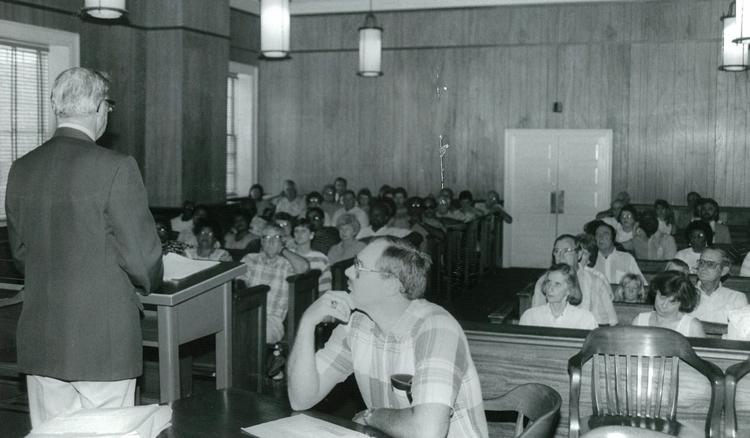 4-H Fashion Revue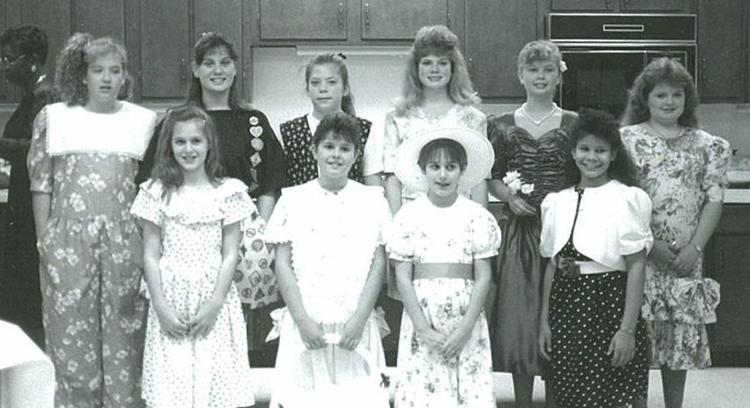 Division champions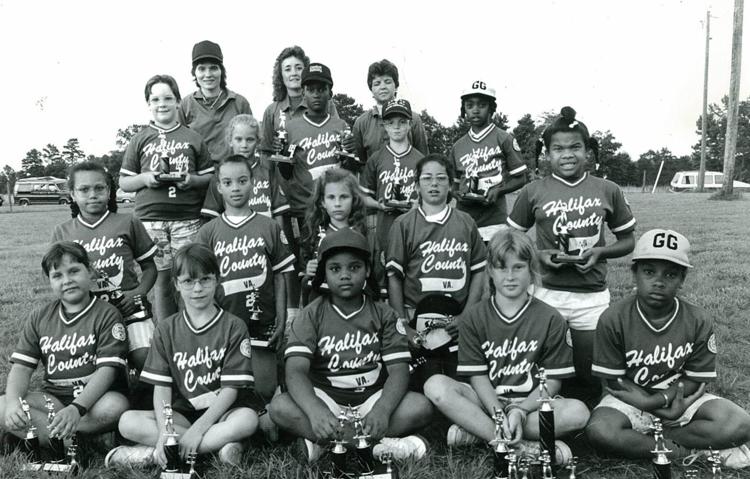 Ponytail champions in 1991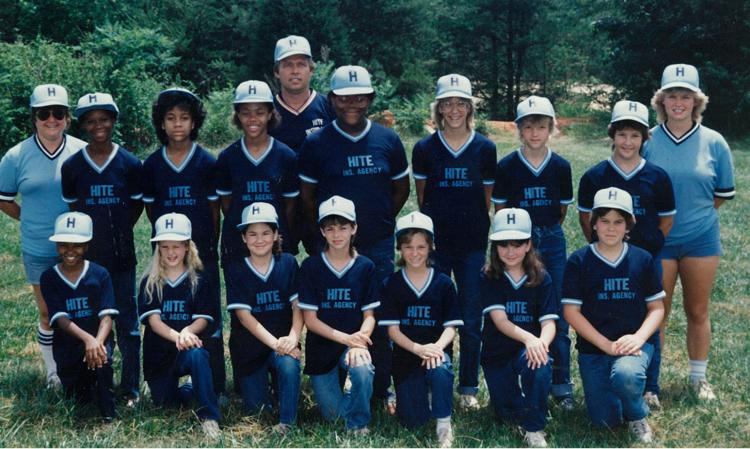 Halifax-South Boston Angels team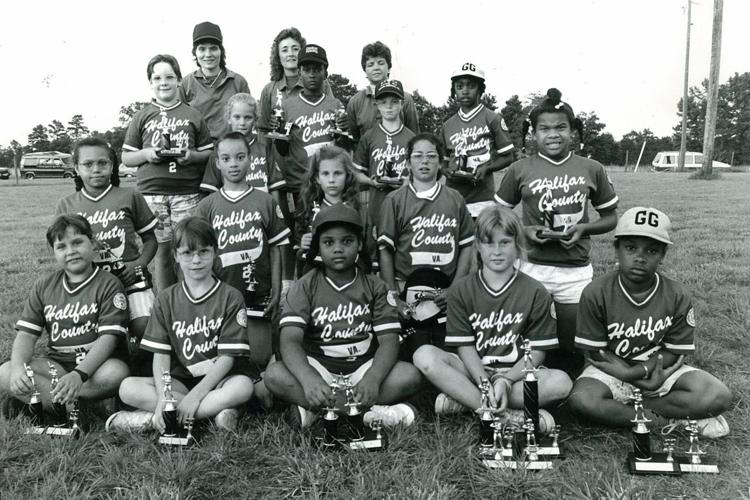 Off for a week at summer camp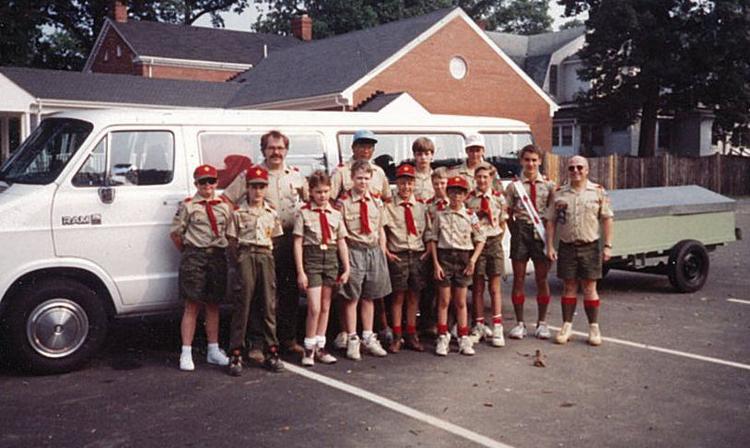 Appointed to position of warrant officer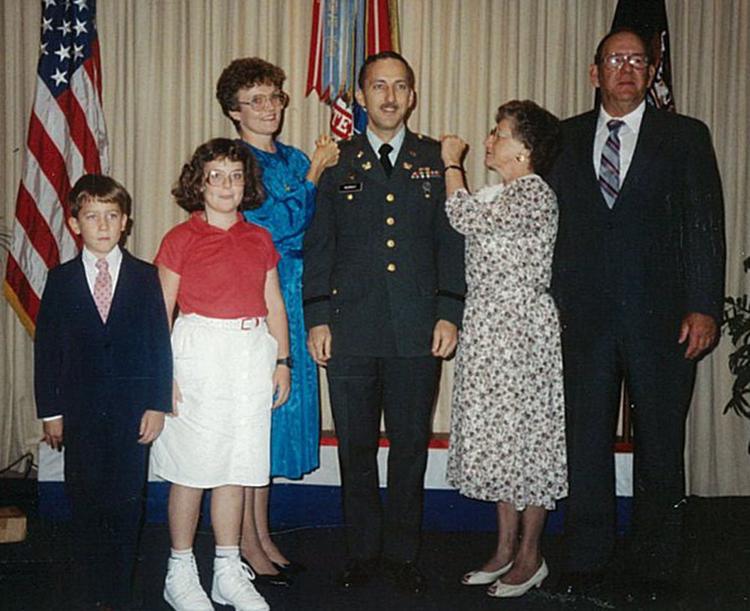 Handmade afghan raffled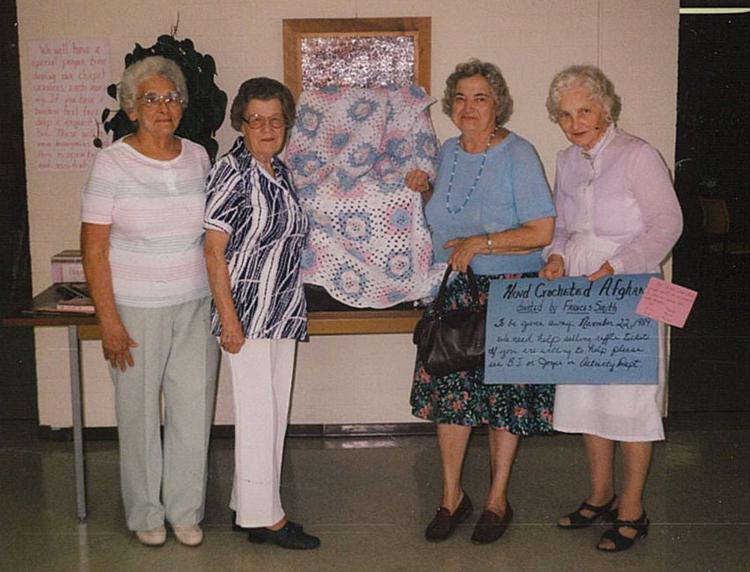 Cooperative Month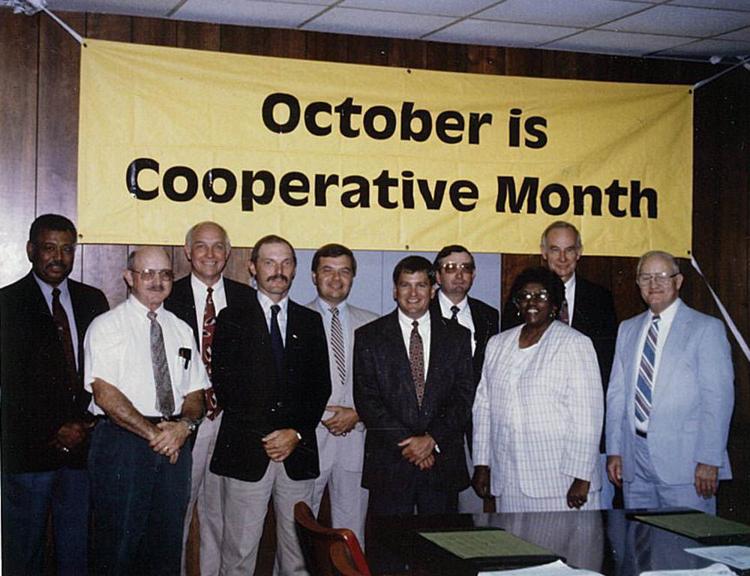 Lunch with students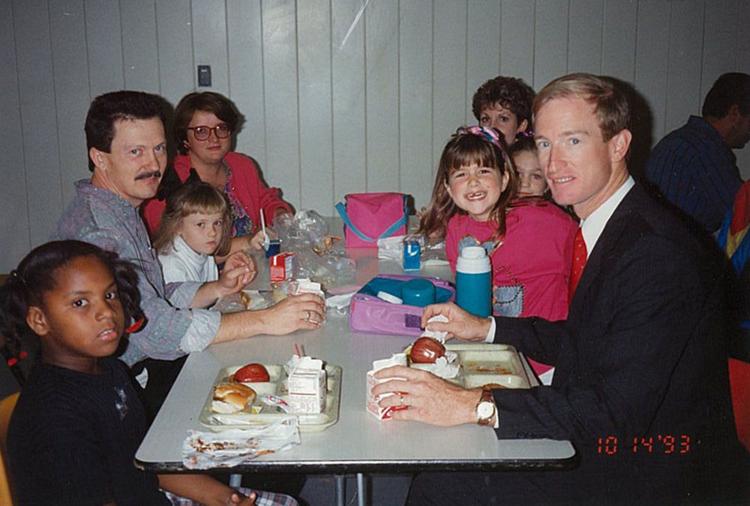 Barn owl nests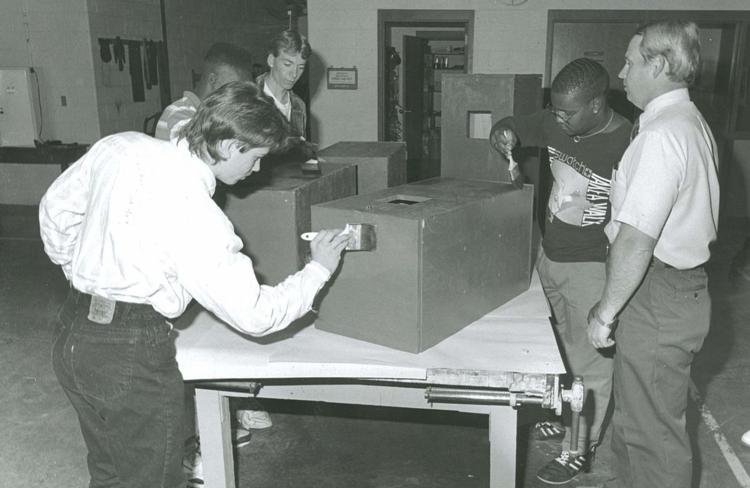 Little olympians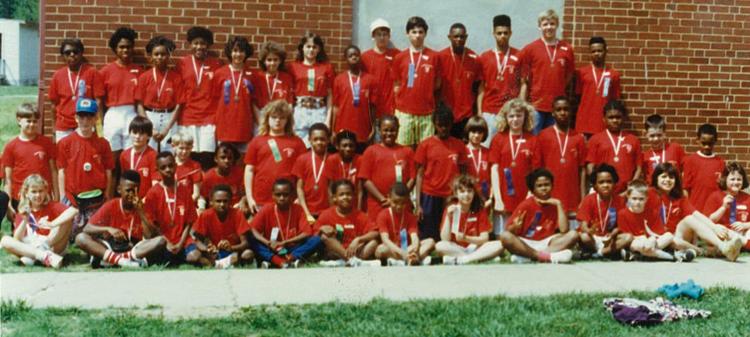 Wishful thinking?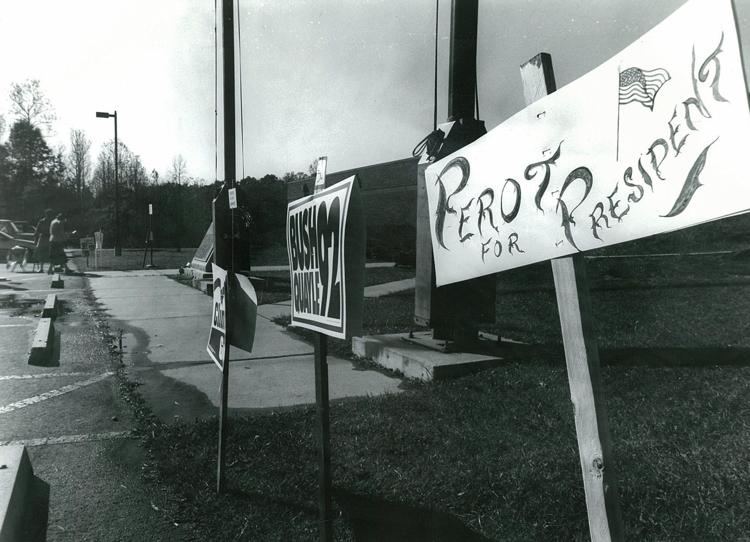 Pilgrim Lady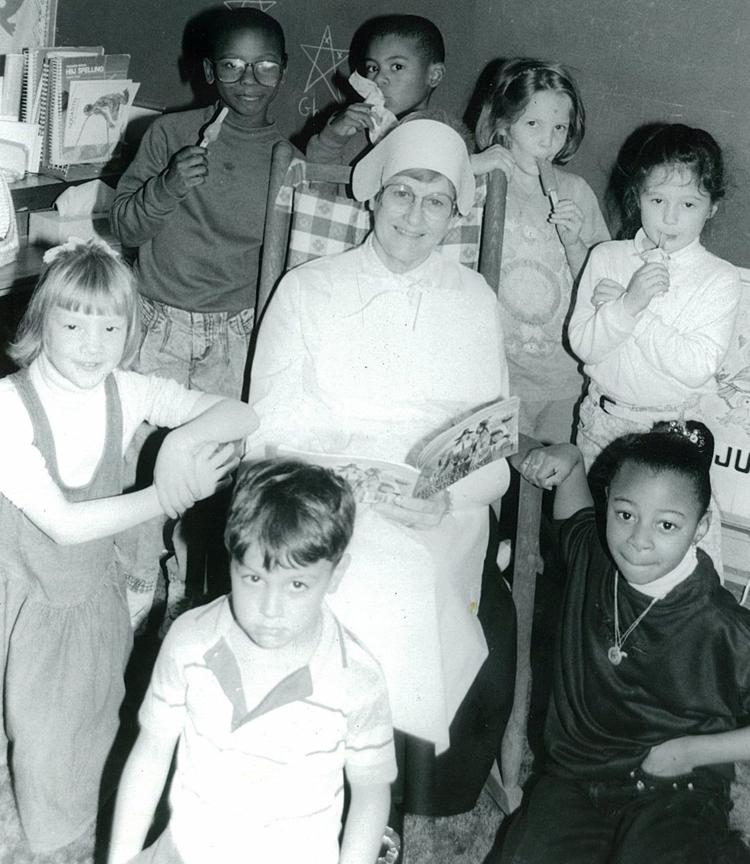 Halifax County Community Action Agency Board of Directors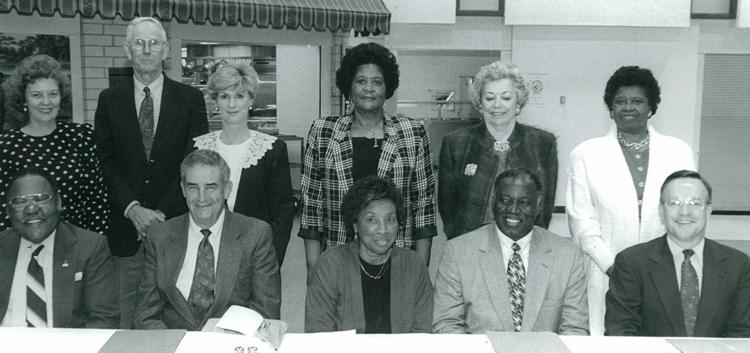 'Chick or Treat?'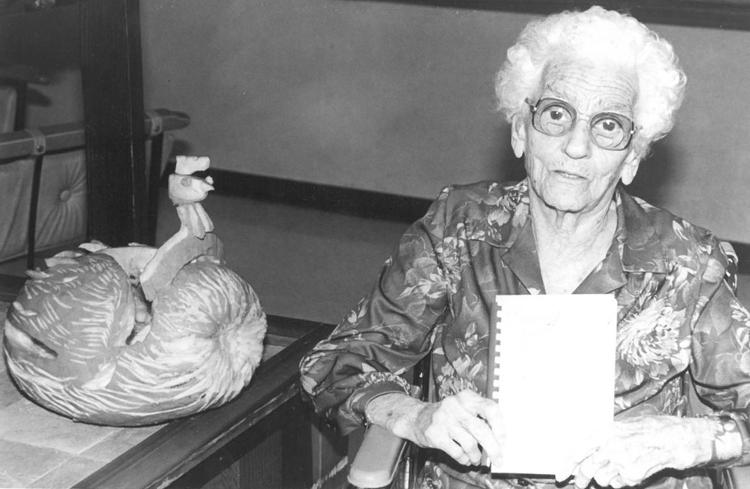 Hyco road ruritan club officers in 1993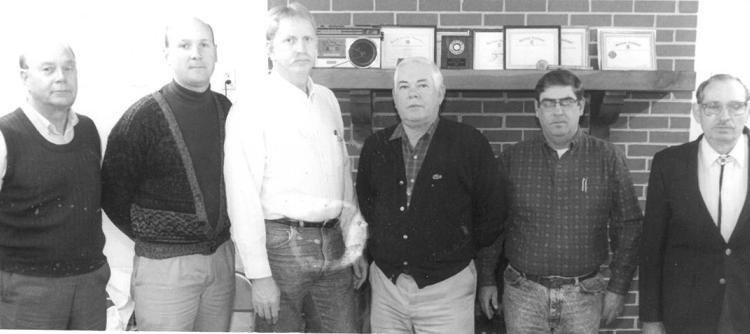 Community Chorale prepares for concert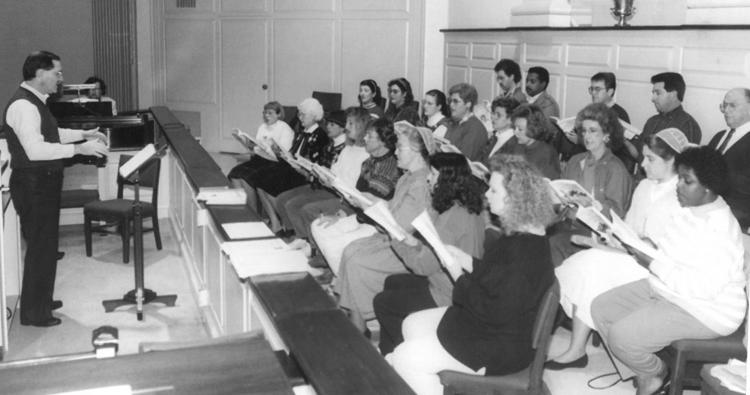 'A Christmas legacy'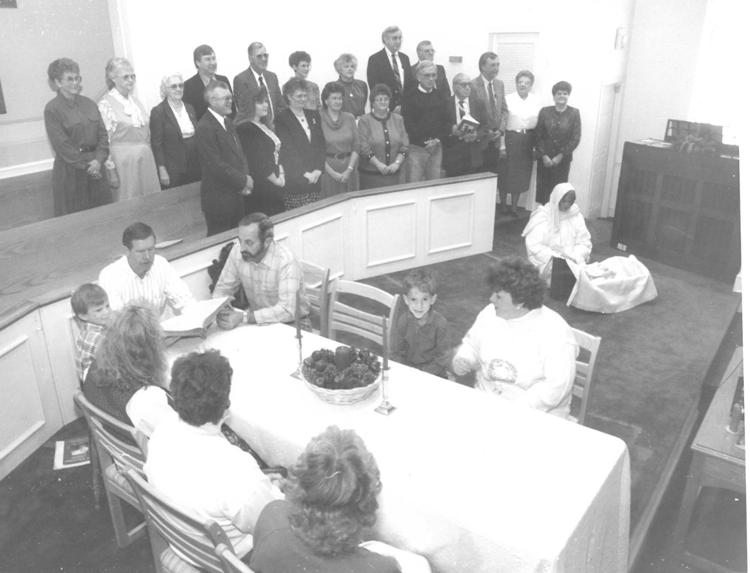 Adopt an angel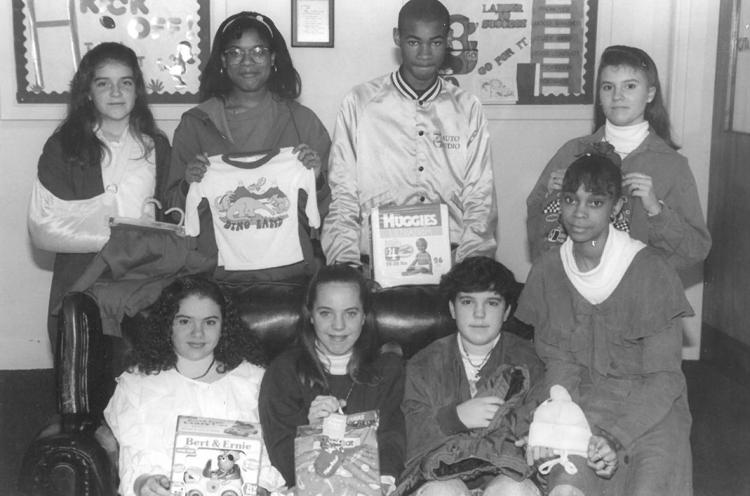 Students make 'stone soup'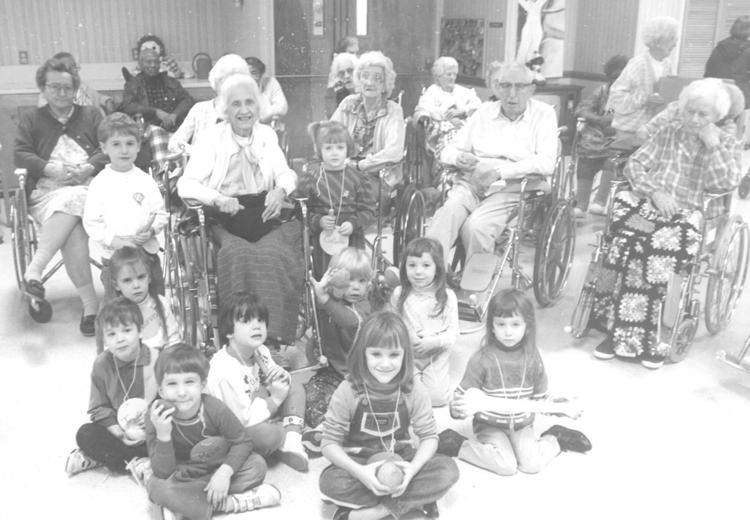 Talking champ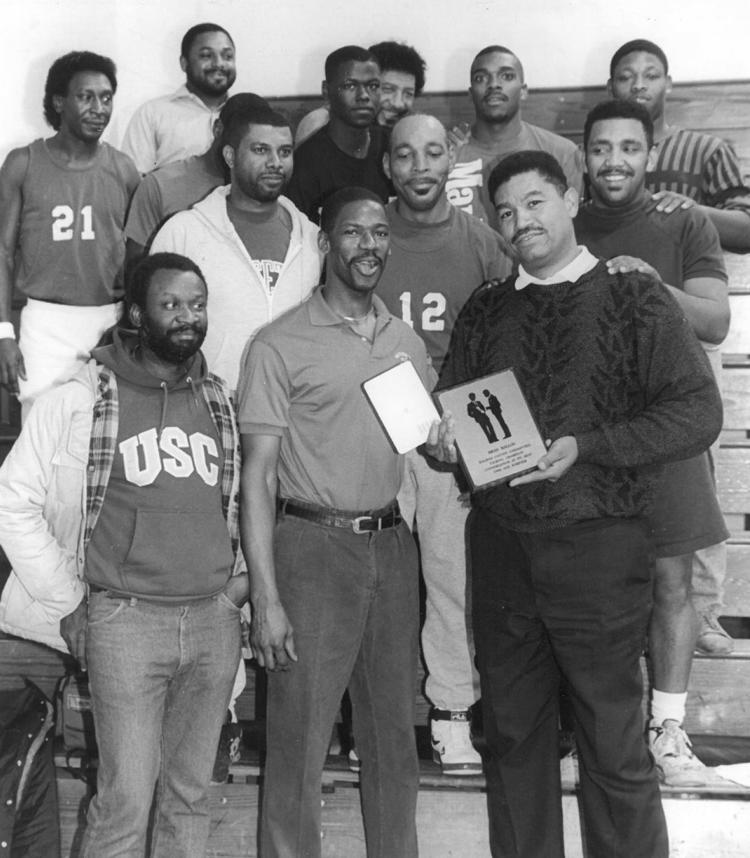 Blast from the Past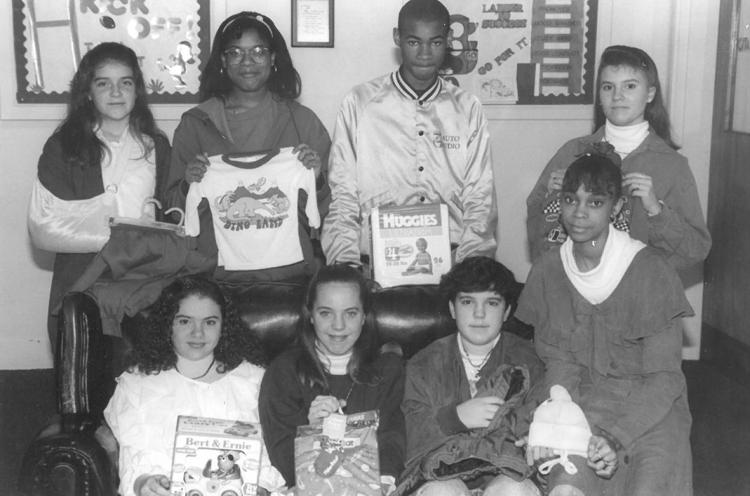 'Shared kidness'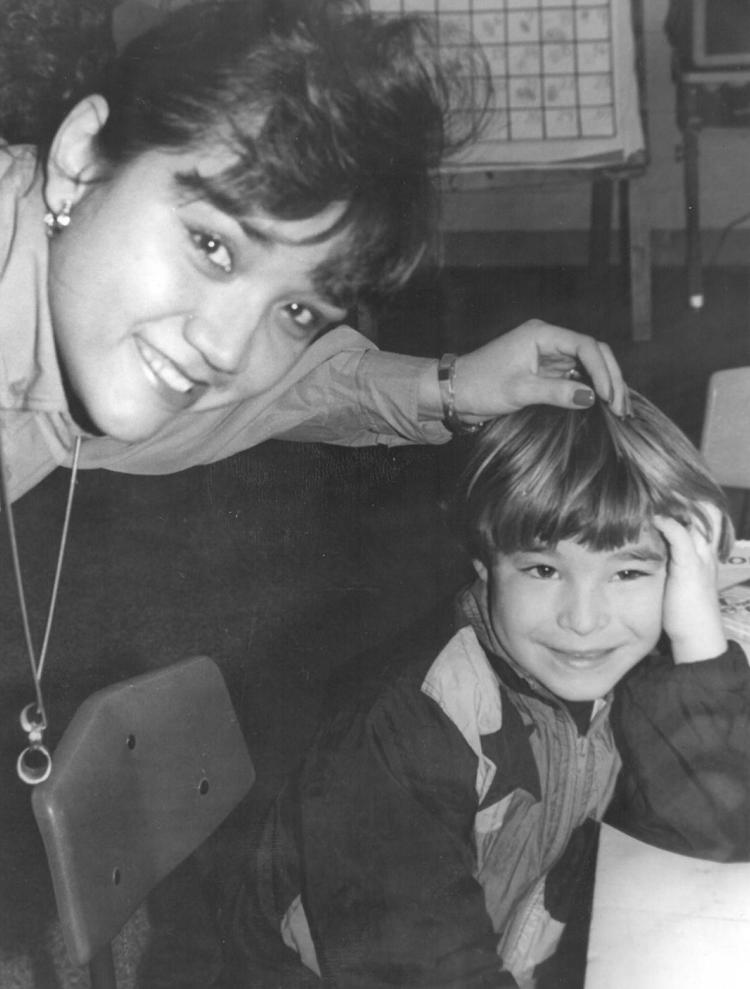 Blast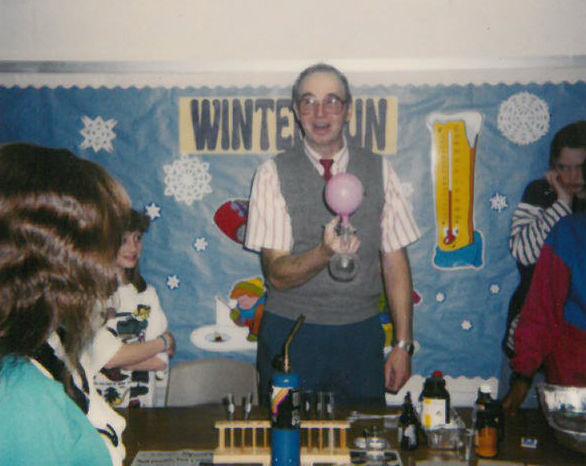 Blast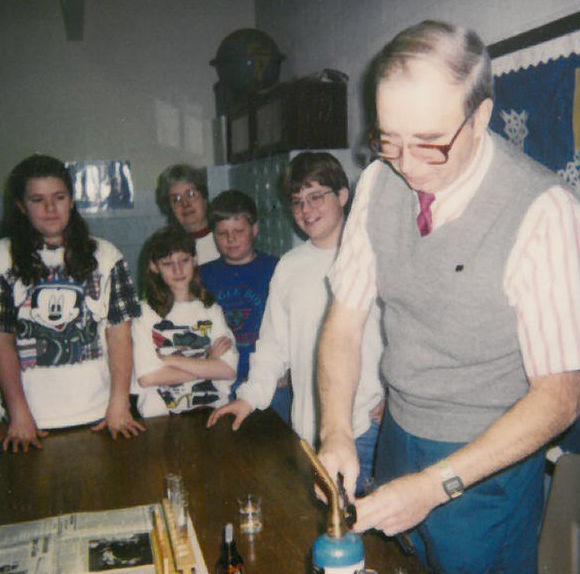 Remembering South Boston's Company 'F'

Share the fun talent show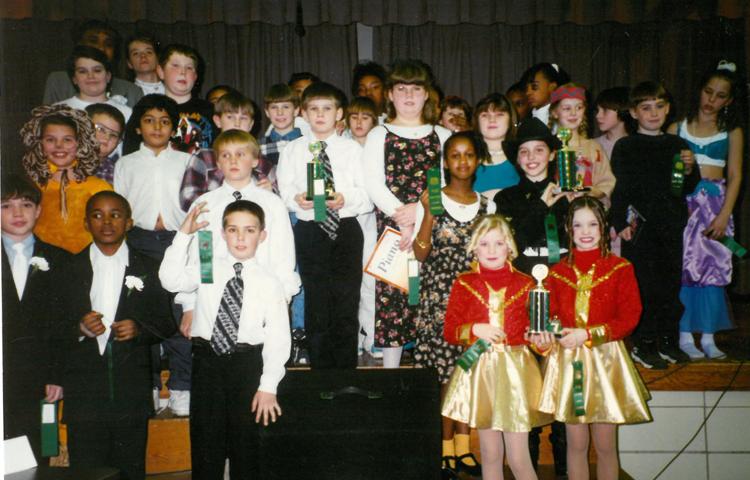 A good turn for the community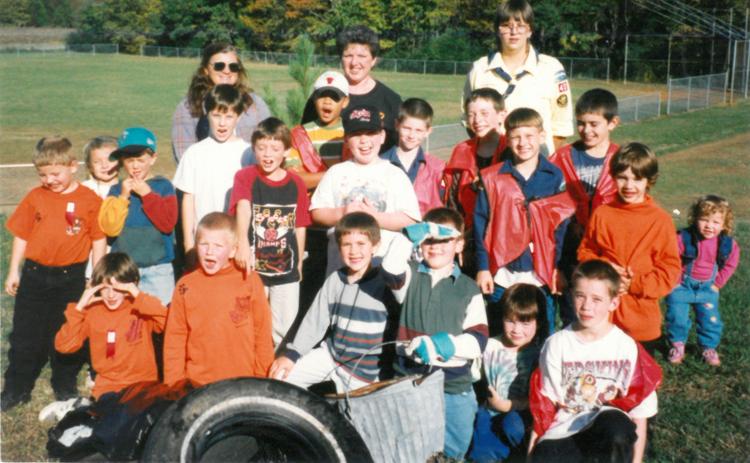 Halifax County 4-H Share The Fun Show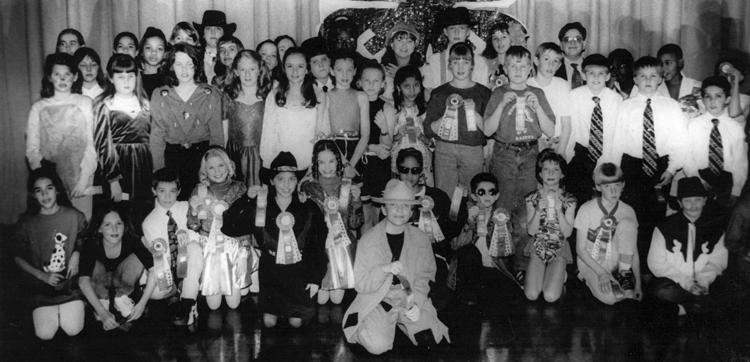 Passports for International Day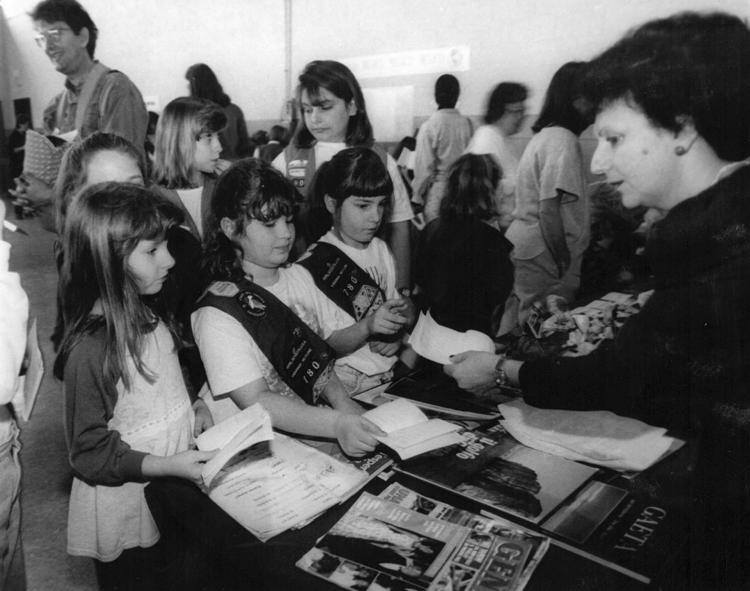 Food drive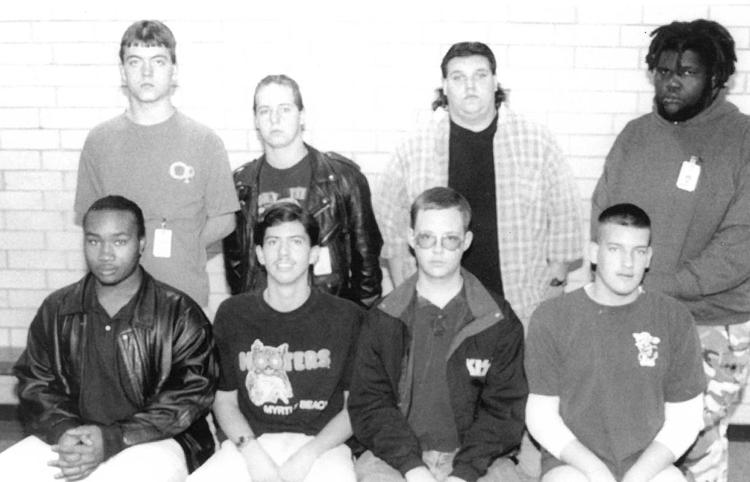 Halifax County Cancer Association