• Construction continues on the permanent bridge over the Banister River on Bethel Road with a fixed completion date set for December 2011. Value of the entire Banister River Bridge project is $7.6 million including construction, right of way and design, according to the VDOT area construction engineer. Virginia Department of Transportation Residency Administrator Joe Barkley said DLB Inc. was the low bidder out of eight bids received on the permanent bridge over the Banister River. DLB submitted the low bid of $4,395,003.45
• Plans have been finalized for a new CVS Pharmacy to locate at the corner of Halifax Road (Route 501) and Old Halifax Road (Route 129) in Centerville, according to company officials. "They closed on the property Thursday," said George Lupton, commercial broker with Thalhmier Commercial Real Estate in Lynchburg. "The sale price was $1.9 million for approximately 1.79 acres." Lupton said the property CVS purchased includes the former site of American National Bank on the corner, the former site of Heritage House Furniture (previously Heilig-Meyers Furniture and Thornton Furniture) on Halifax Road and the former CPA office of Jim Irby on Halifax County. 
• A steller field of cars and drivers is expected this weekend as South Boston Speedway hosts its annual post-season NASCAR Late Model Stock Car racing extravaganza. Track officials had received 35 entries for Saturday's NASCAR Late Model 300 Presented By Danville Toyota as of Monday morning and more entries are expected by the time practice begins Friday at 1 p.m. The early entry list contains drivers considered to be among the best of the best in the region's NASCAR Late Model Stock Car Division ranks. Former South Boston Speedway champion and three-time NASCAR National Champion Philip Morris, the winner of the recent Late Model Stock Car race at Martinsville Speedway, is among the top drivers that have filed an early entry. 
• Between quota cuts and contract purchasing, the South Boston Flue-Cured Tobacco Market took a healthy hit in both money and quantity. For the record, the 2000 marketing season – which officially ended Monday – saw 6,797,471 pounds sell for $12,321,403.33, for an average of $181.26. Closing day sales were 335,825 pounds selling for $619,657,79, for a daily average of $181.52. A total of 19,021 pounds went under loan to Stabilization. 
• The joint creation commissions of South Boston and Halifax County were assigned the task of arbitrating the Dixie Youth dispute at Monday's joint meeting of governing bodies from the towns of South Boston and Halifax and Halifax County. A meeting was scheduled last night to include the joint comissions, Dixie Inc. and the Majors and Pre-Majors board of directors to work toward a solution. The board of directors of the Dixie Majors and the Majors and Pre-Majors recently voted to separate from Dixie, Inc. and form its own organization. Among the reasons cited for the separation were field conditions at Aubrey Houghton Industrial Park and uniform and equipment funding issues. 
• The Halifax County Middle School AutoFest and Crafts Show was a big success, Halifax County Middle School Athletic Director Dewey Compton said yesterday. Approximately $5,000 was raised from the event, he said, with the proceeds being split between the Halifax County Middle School Athletic Department and the Halifax County High School Baseball Booster Club. Seventy-nine cars, trucks and motorcycles were displayed and judged during the event. "We didn't quite reach our goal of 100 cars but we still had quite a good number," Compton said.  
• Halifax County has officially been declared an agricultural disaster area because of the prolonged summer drought, the Small Business Administration announced late last week. The Board of Supervisors had asked for the designation in early September, and several weeks later Governor John N. Dalton said he had made the request to the SBA. Farmers who have sustained heavy agriculture loses will now be eligible to obtain low interest loans for operating capital. The Famers Home Administration and the Department of Agriculture have already implemented drought assistance programs. Halifax was one of the 29 counties that were added to the SBA disaster program last week. 
• Gwen Villines was crowned queen Friday night to cap off 1980 Homecoming activities for Halifax County Senior High School. Despite the Comets' 20-7 loss at the hands of Amherst high School, everything came off well as the weather cooperated and provided a cool, pleasant evening for the game. Miss Villines, a senior, won out over three other contestants for the title of Homecoming Queen. They were Kathy Lawson, Cindy Watts and Amy Hudson. The Homecoming Court consisted of sophomores Lisa Conner and Michelle Owen, and juniors Terri Edmunds and Melanie Redd. Prior to the game, Comet team captains from previous years were recognized. Former captains who were present were Bruce Marhsall, 1966; Harvey Payne, 1968; Wilbur Martin, 1969; Earl "Tank" Royster, 1972; Nookie Green, 1973; and Cecil Talley, 1975.  
• If Stanley Davis maintains the advancement schedule he has set for himself, Halifax County baseball fans are going to have their very own major league player to cheer for in a couple years, three at the most. For Davis, Halifax County Senior High School Class of 1977, is just three rungs from the big time following a banner season in Class a ball this year. "In two more years, if I keep making progress like I have been I will be in the big leagues. If I don't, I'll be knocking on the door," Davis said this week while on an extended visit home. "I have the determination and the desire…I should be there in two years," he added. The timetable that Davis envisions include Class AA ball next summer at El Paso in the Texas League, followed by a year in Triple-A with Vancouver at the Pacific Coast League, after which there is only one thing left – the bigs. That could come with a season-end call-up in 1982, or in the spring of 1983. There also is the chance that his bosses, the Milwaukee Brewers, will jump him past AA into AAA next year. 
Previously featured photos
Out for a walk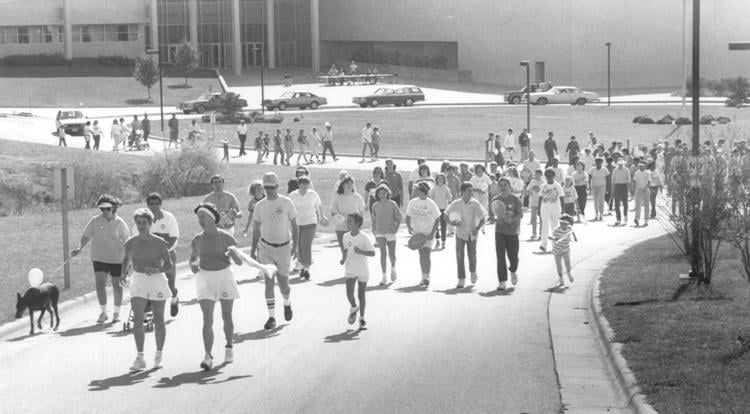 Chamber ride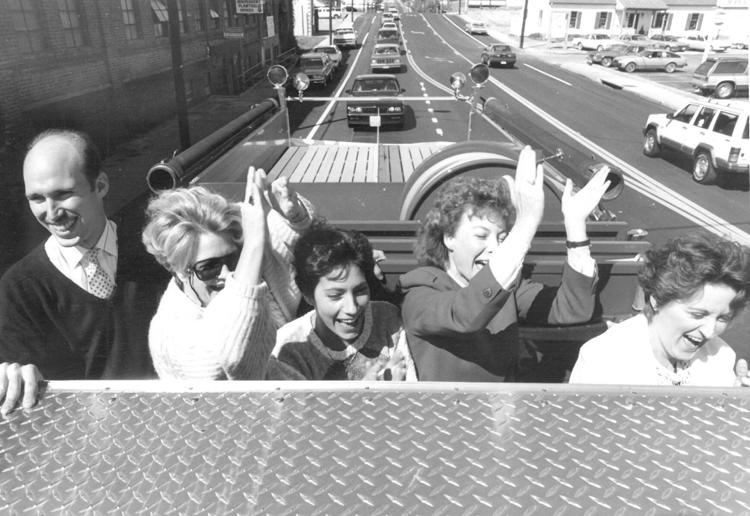 Chamber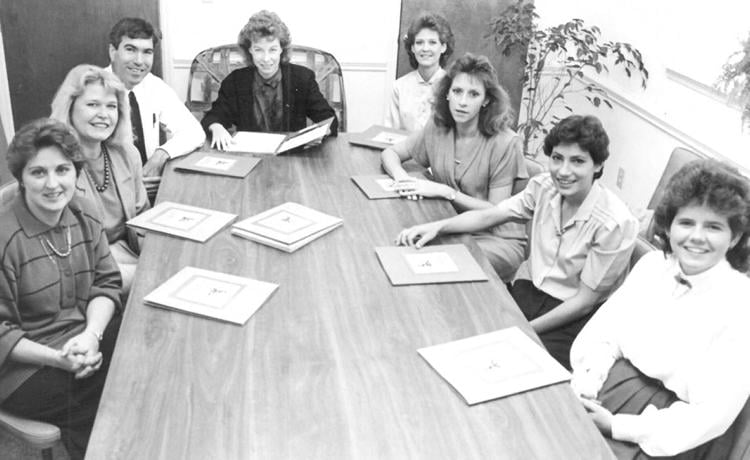 Fundraising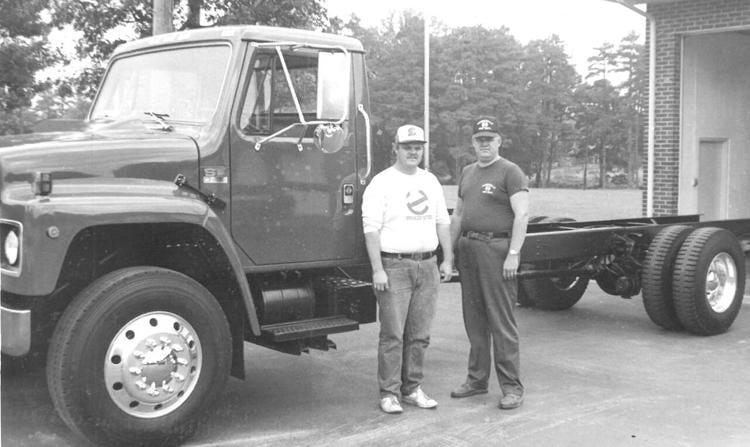 Caravan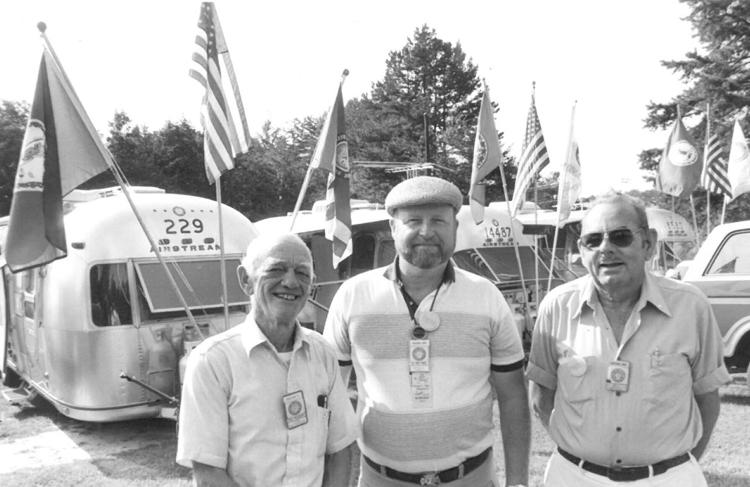 Berryman Green Chapter of the D.A.R.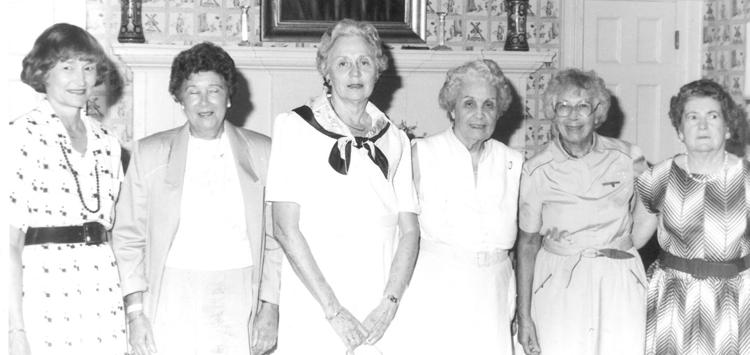 Twin Oaks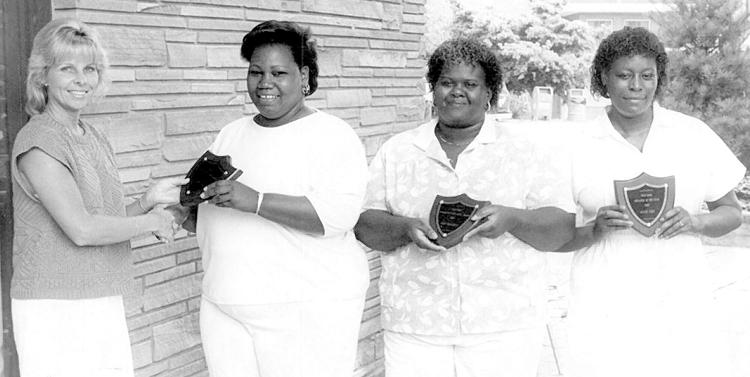 Back to school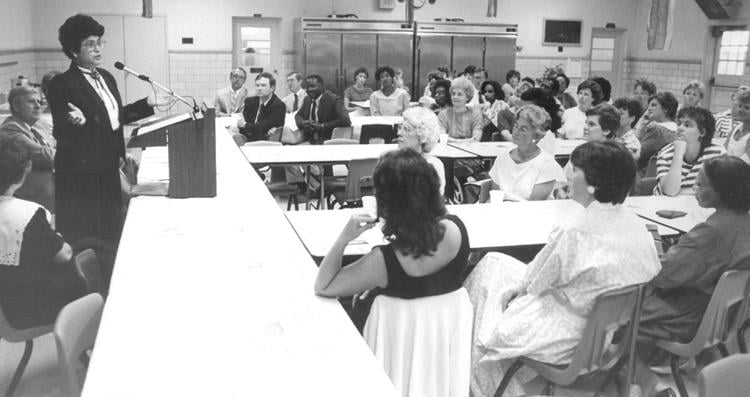 Softball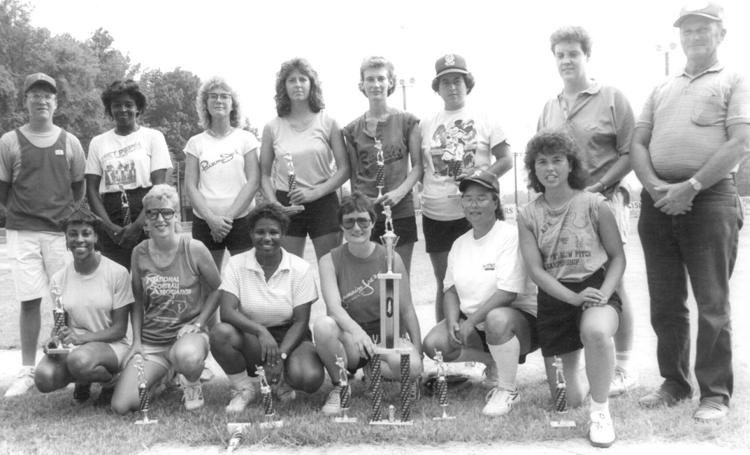 Candidate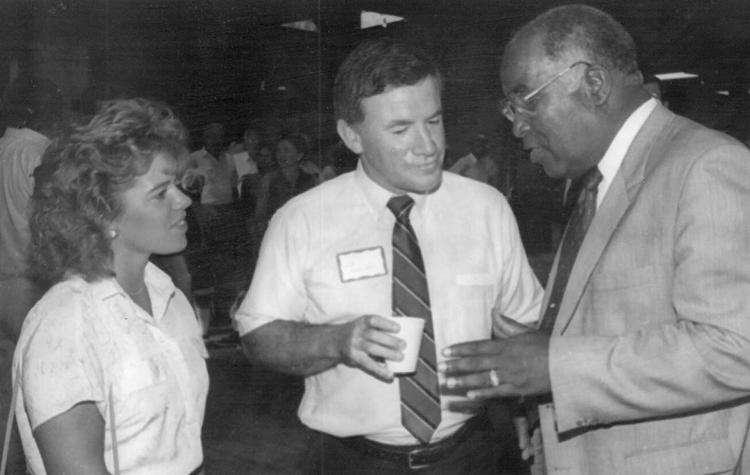 South Boston-Halifax County YMCA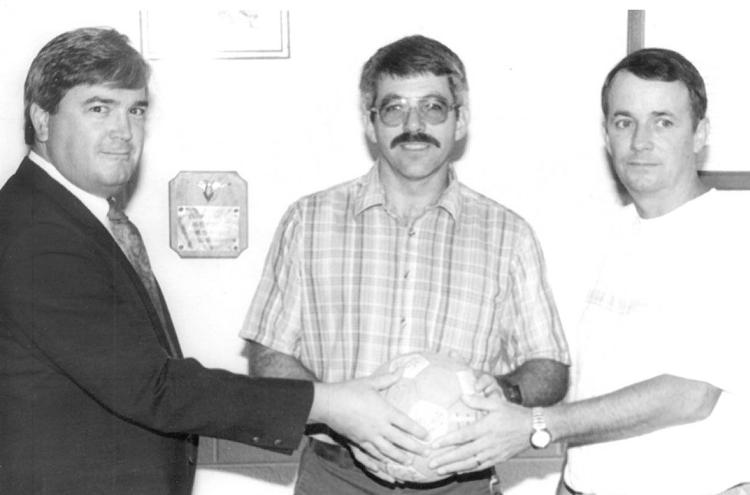 Camps

Lacing up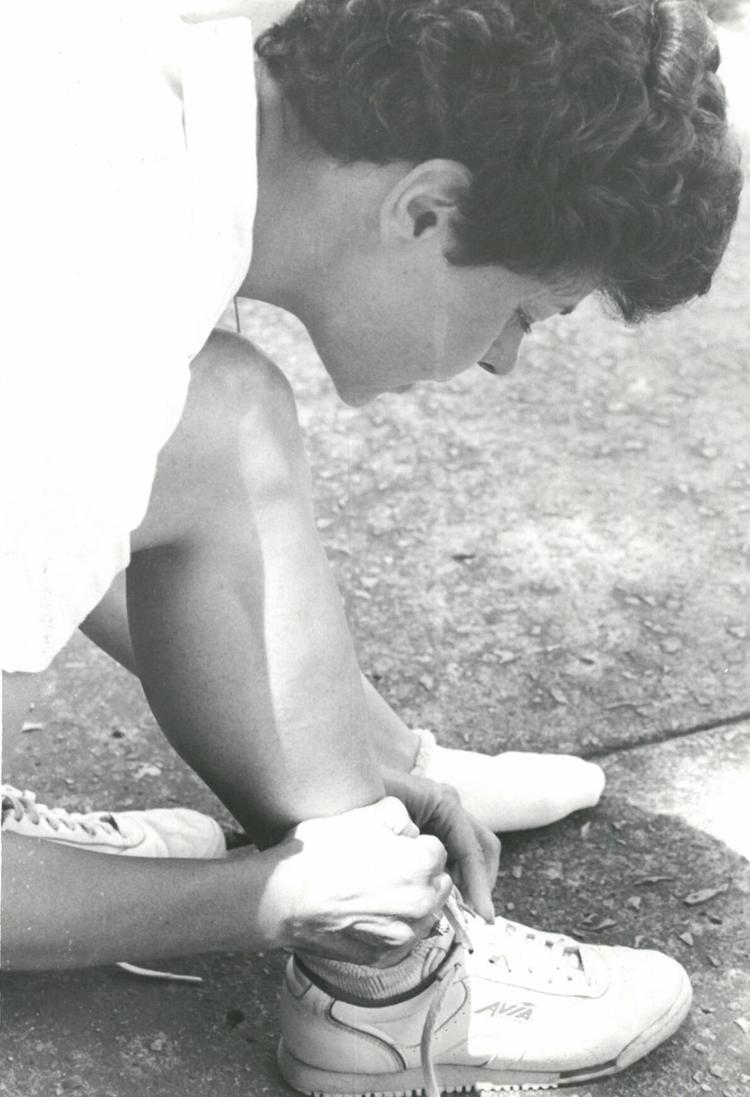 Hospital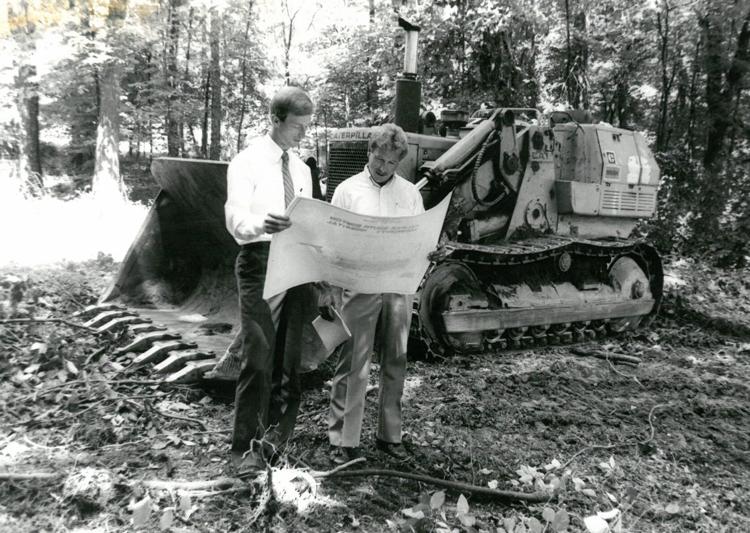 Market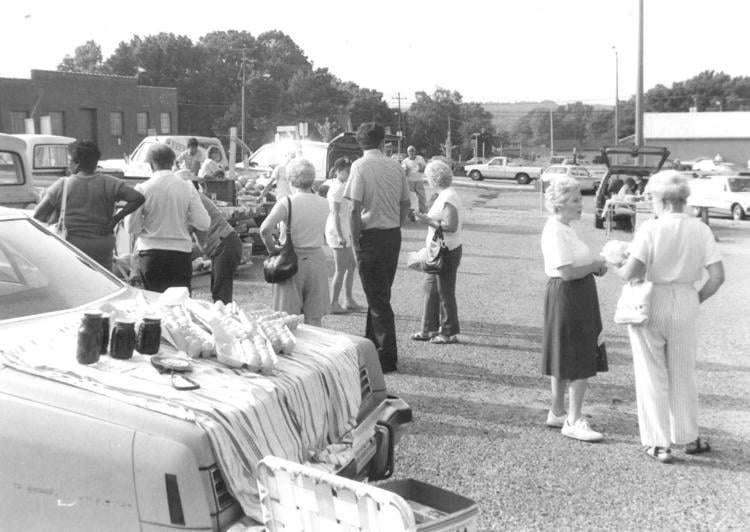 United Way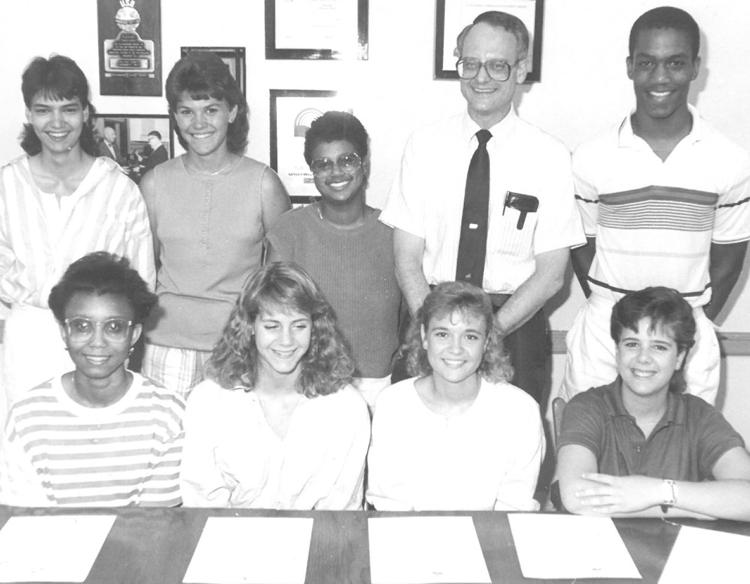 Art classes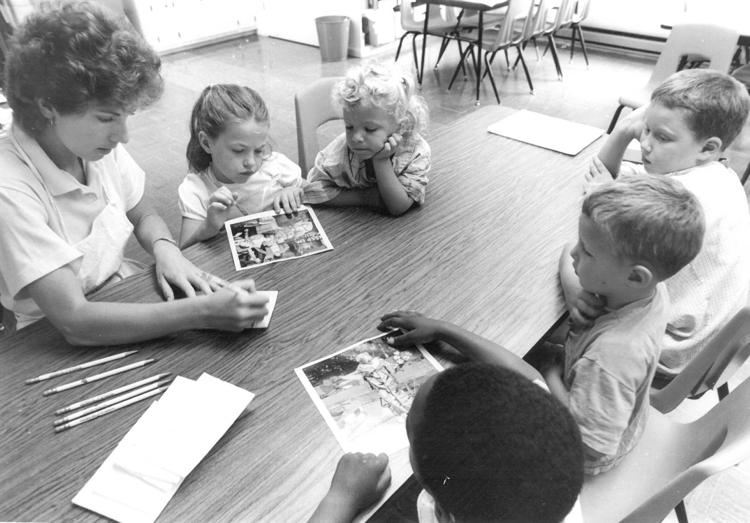 Emergency Medical Technicians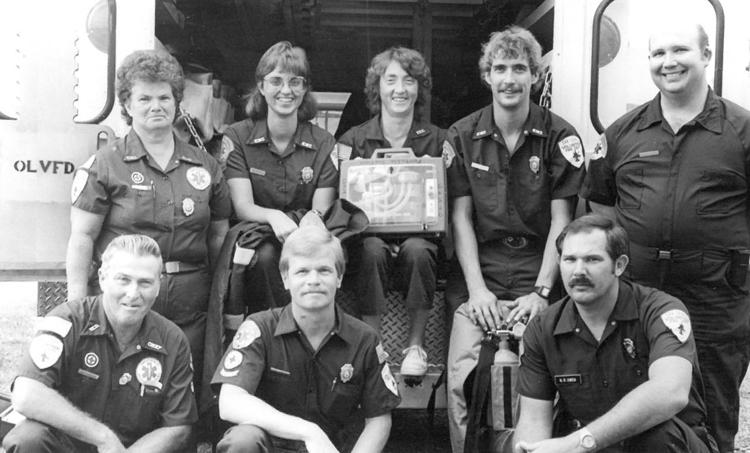 Clean-up crew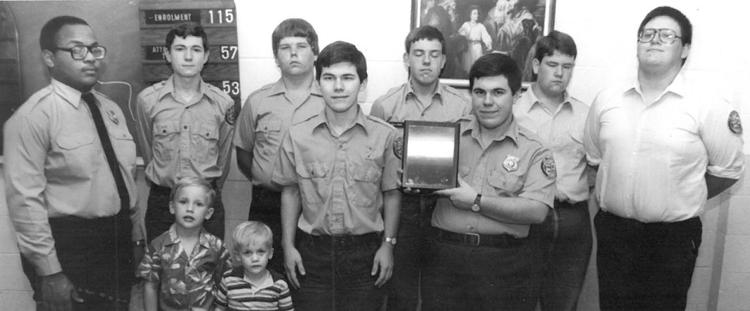 Awards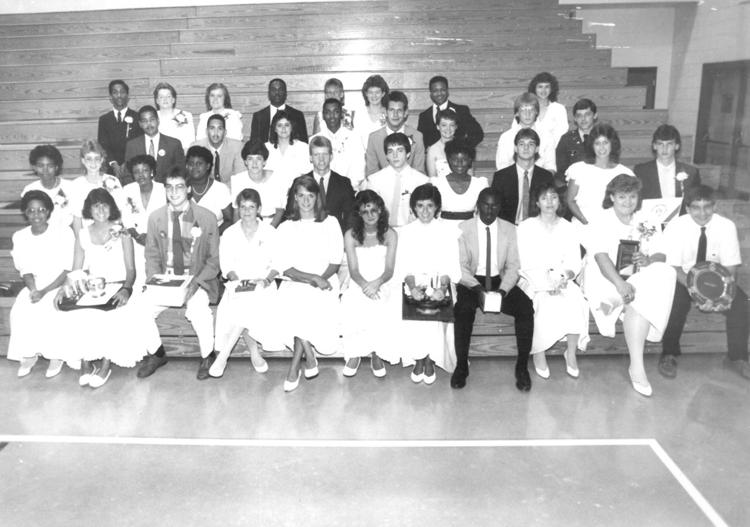 Swimming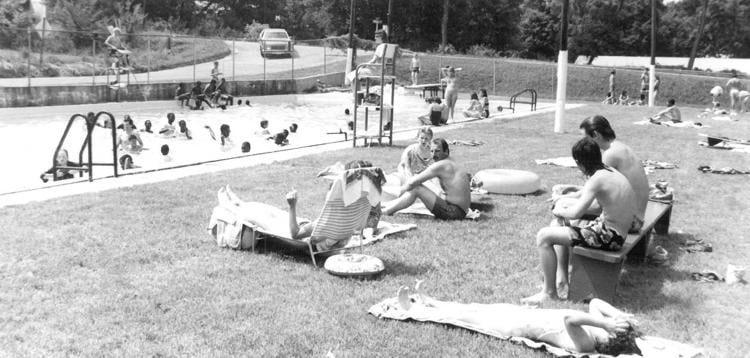 Blast Ruritans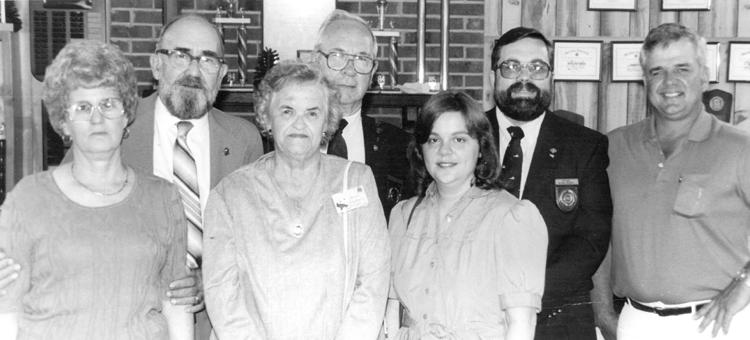 Winners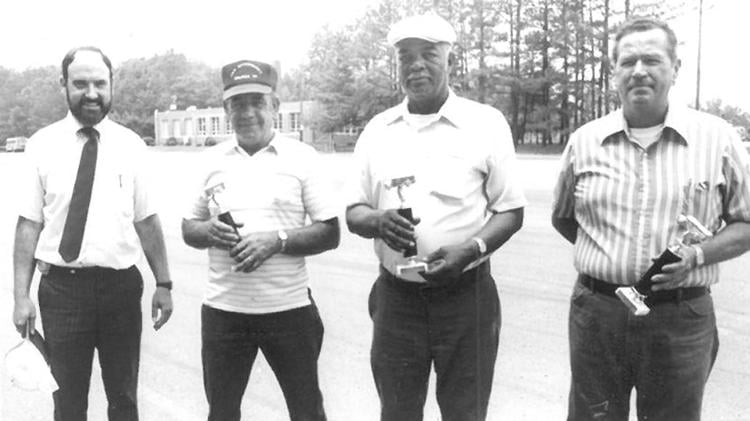 Women's Club

Baseball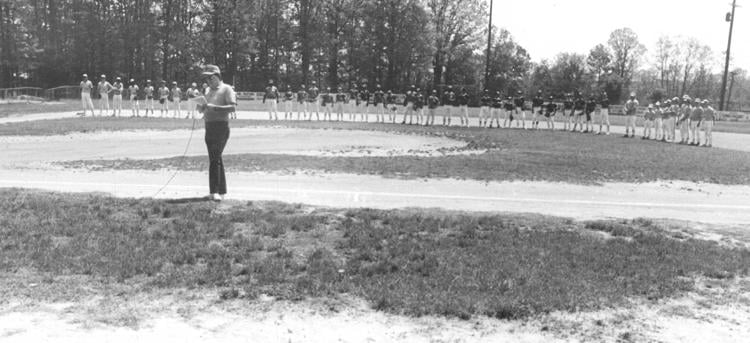 Grand Champion
Blast derby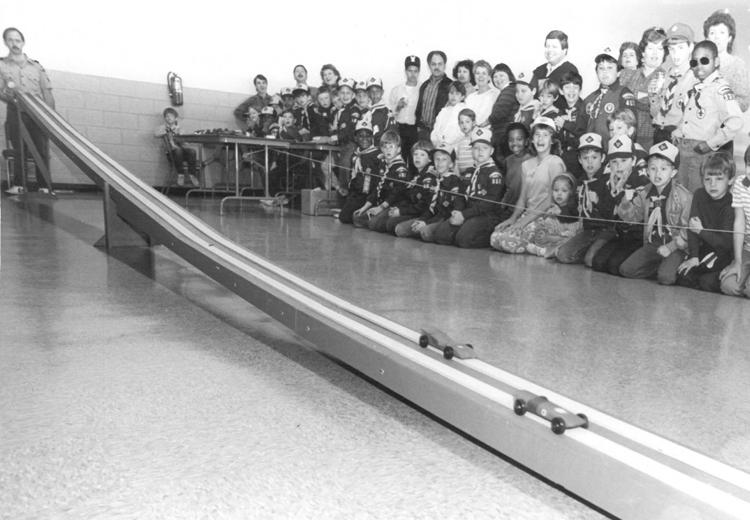 Easter
Public speaking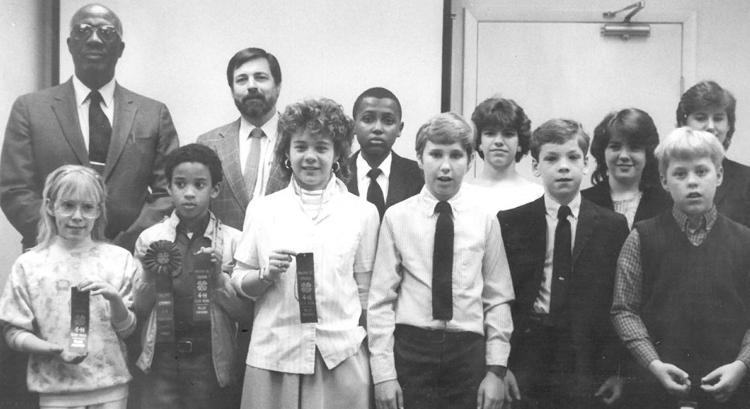 Virginia Cantaloupe Festival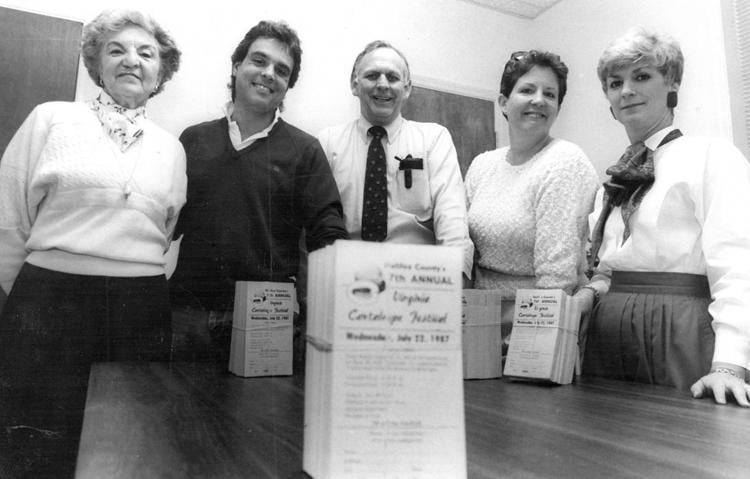 Award winners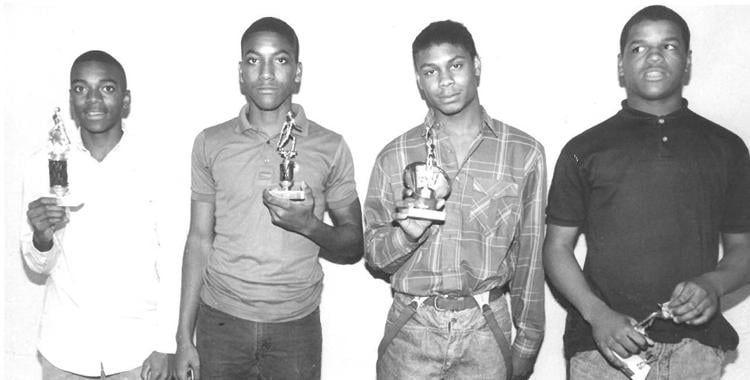 Ingram Post Office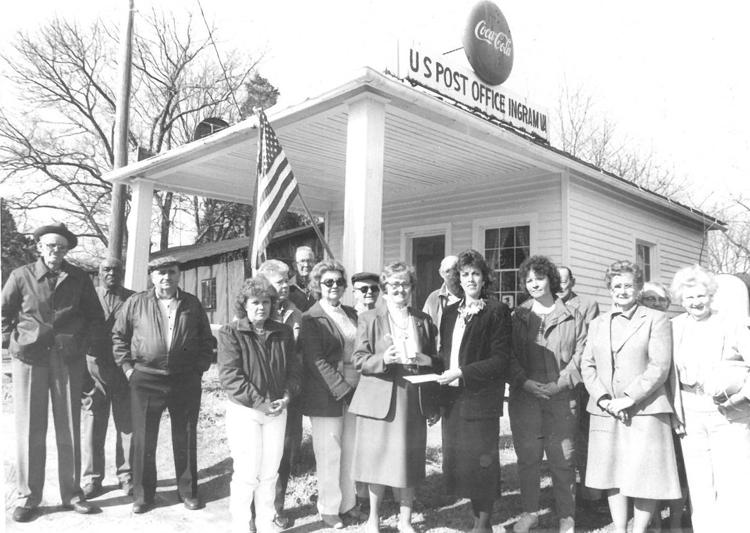 Blast quilt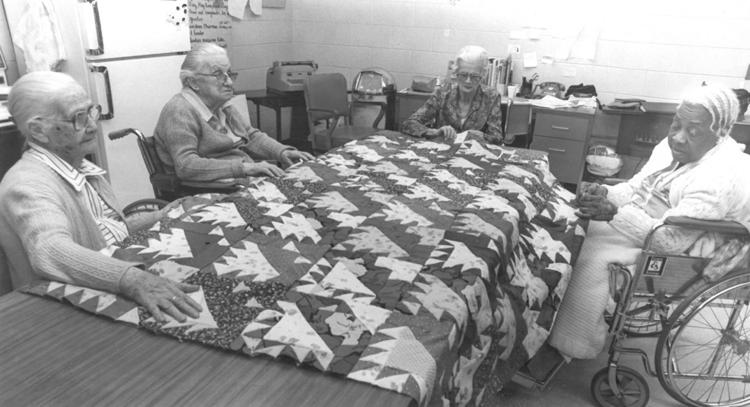 Librarians Association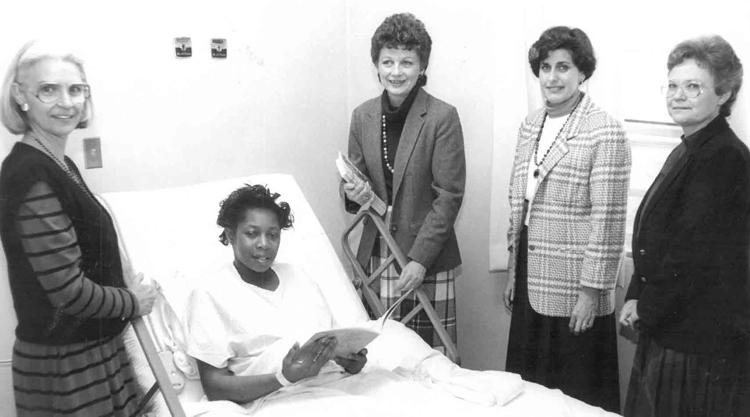 Cantaloupe Festival Planning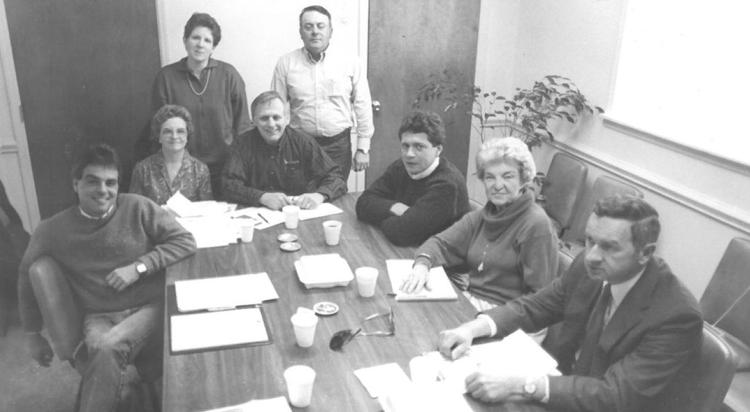 Steam whistle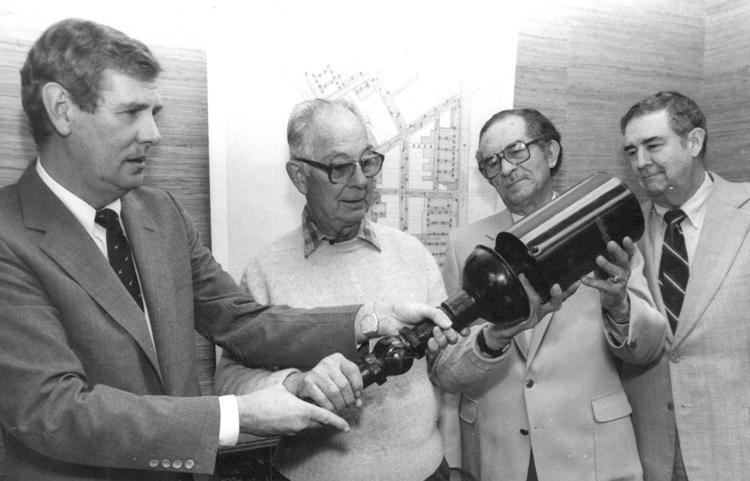 Volleyball

Guest speaker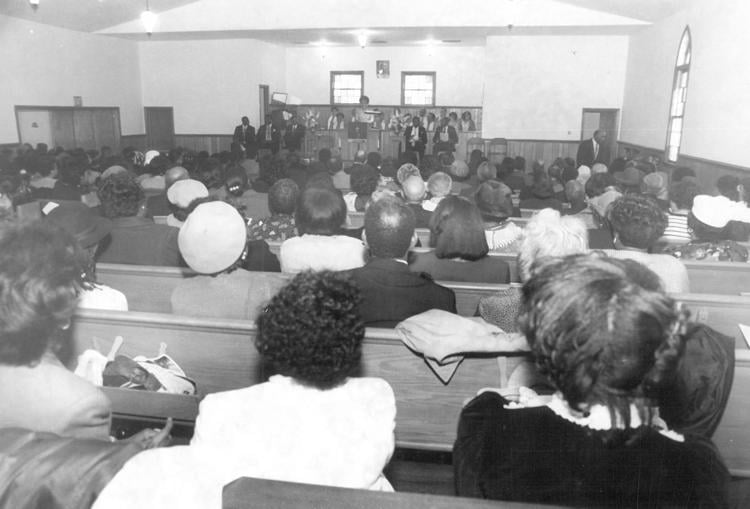 Presto Products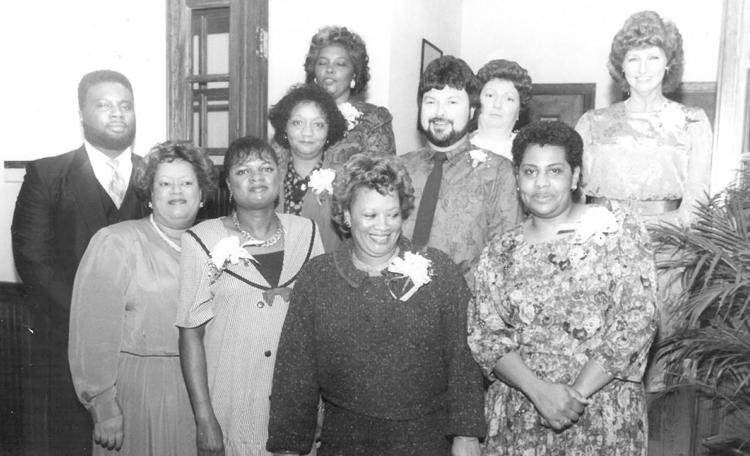 Award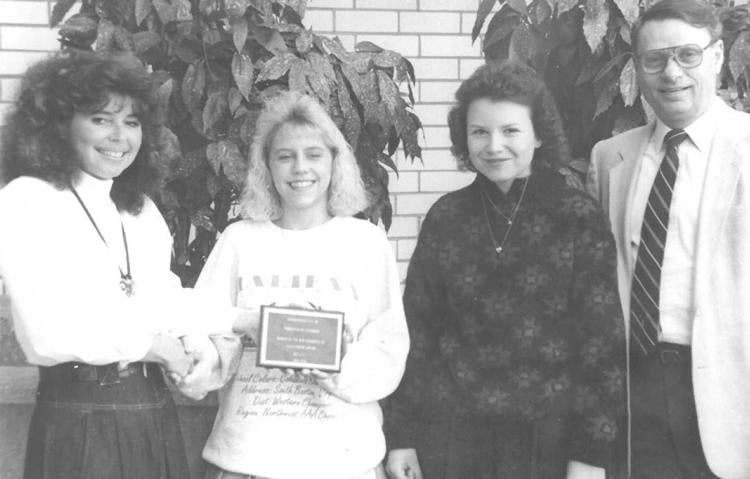 Band students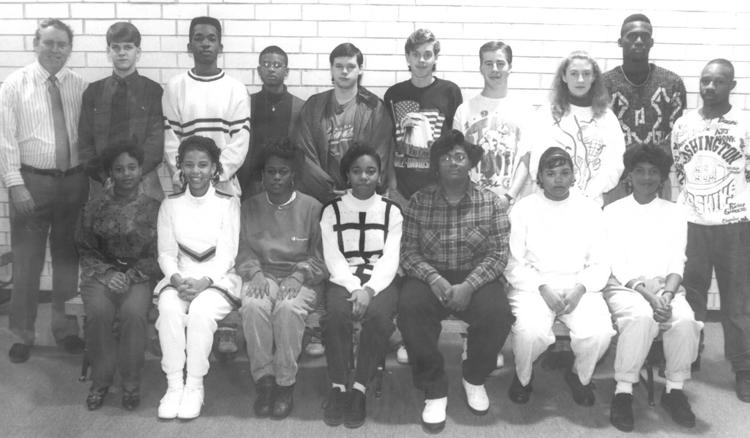 Donation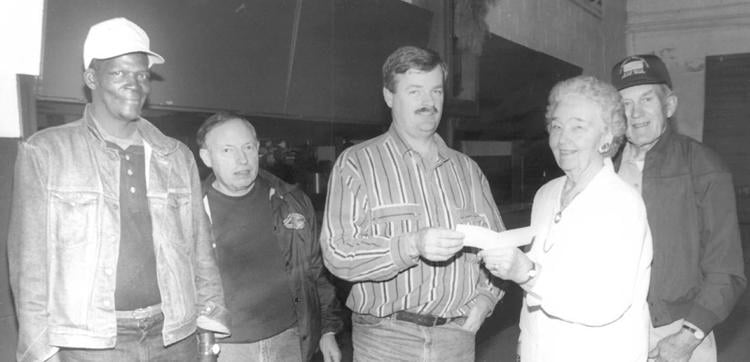 Veterans Day
Blast Honor Roll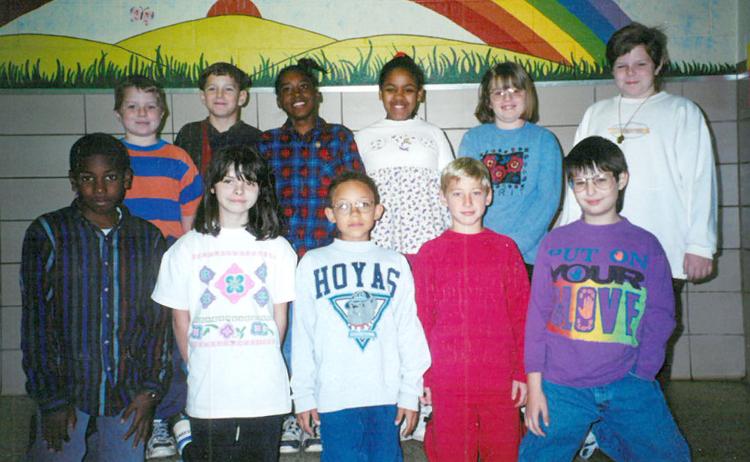 Blast Honor Roll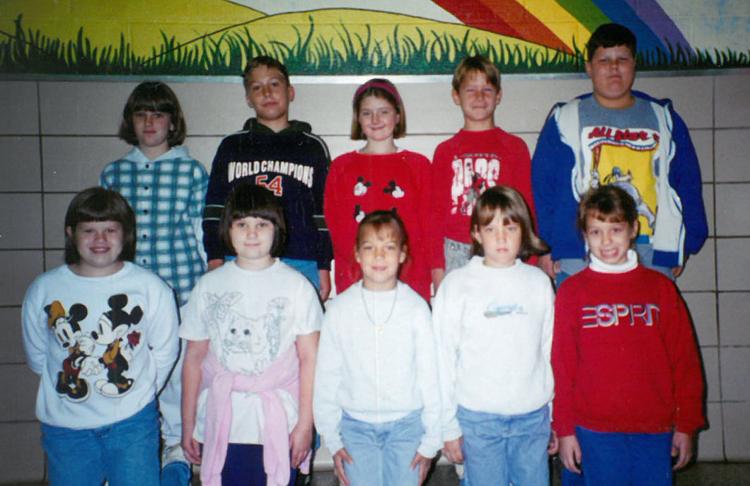 Stamp club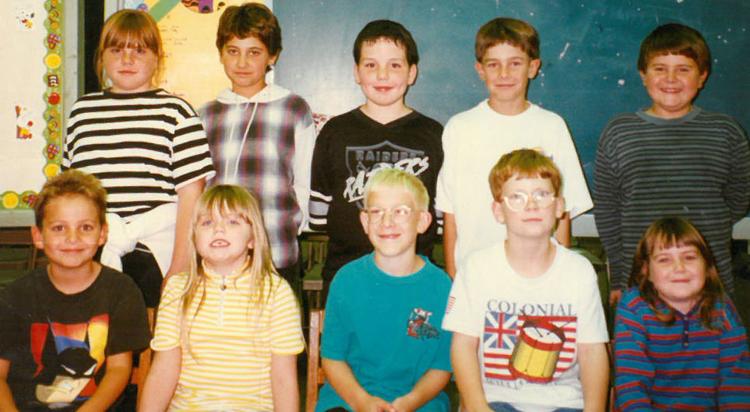 Halifax County High School Library Media Center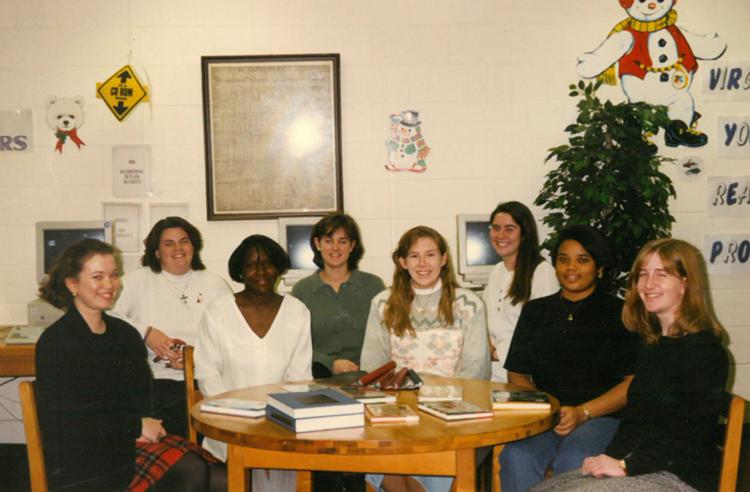 Headstart King and Queen
Jump rope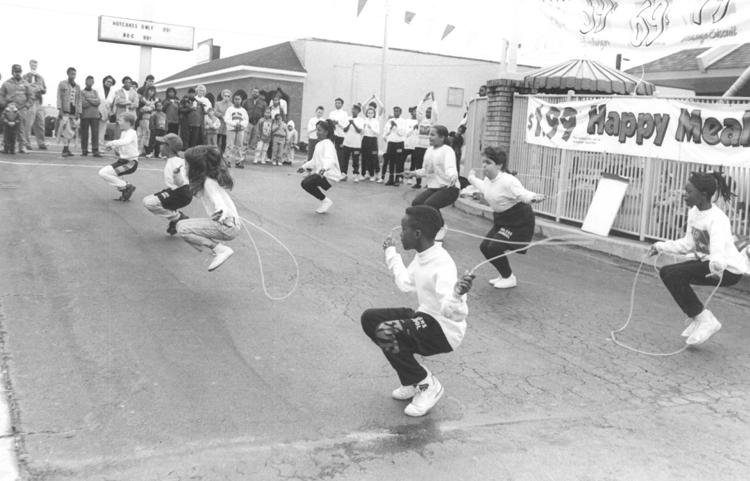 All A's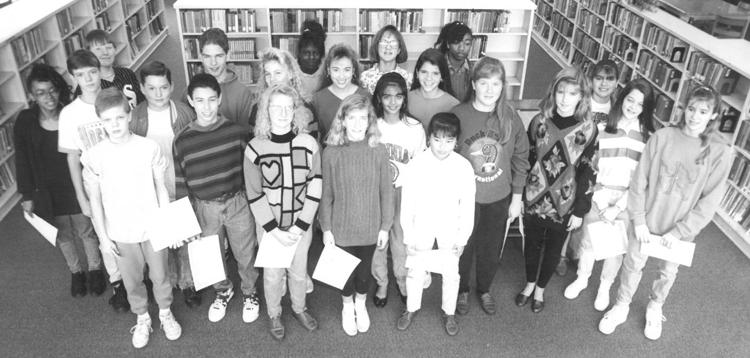 Vote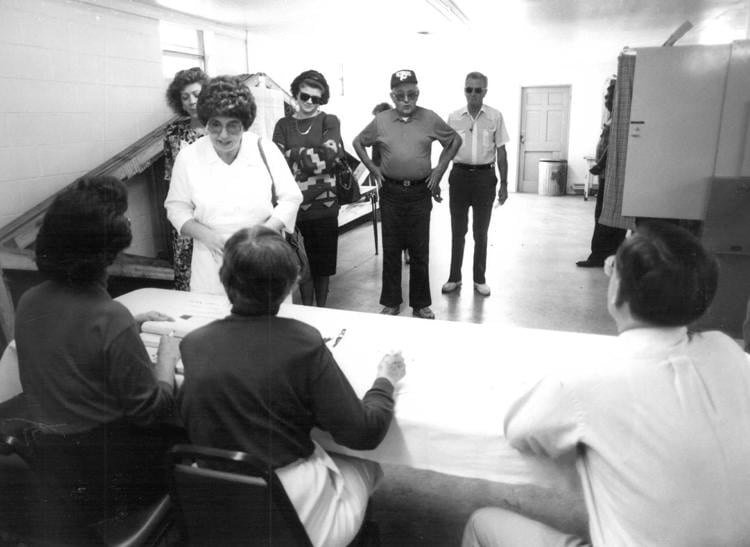 Adult Children of Alcoholics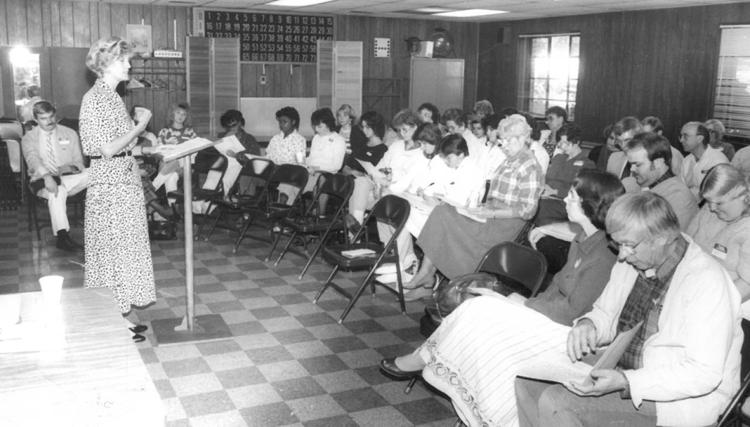 McDonald's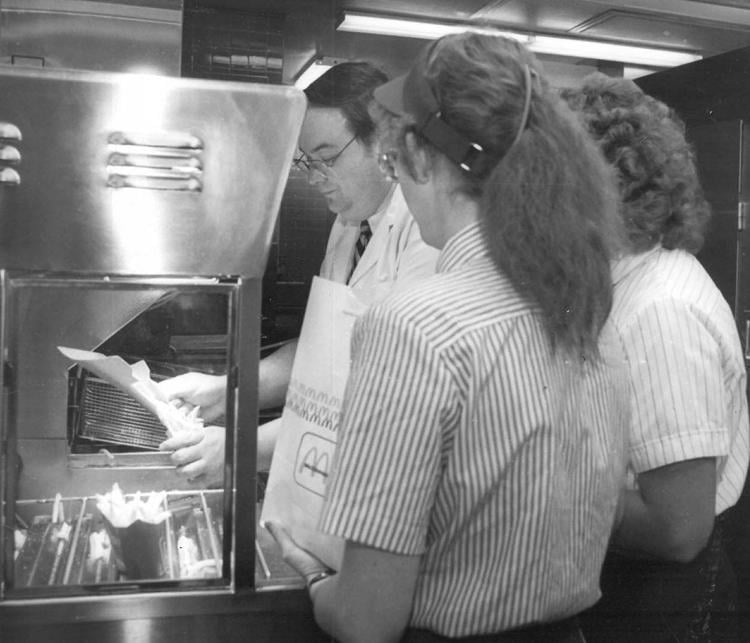 Group meets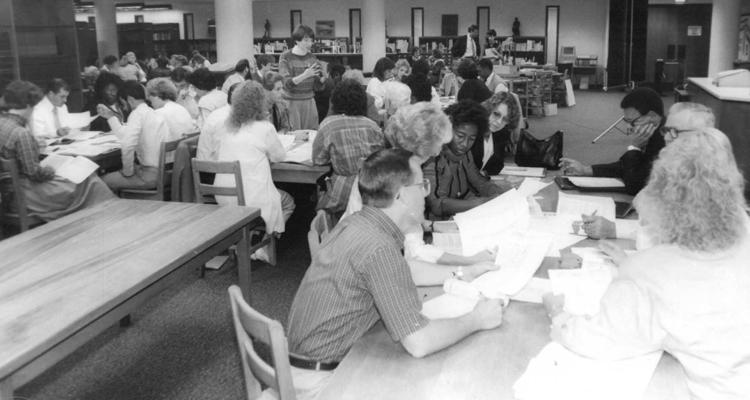 Volunteers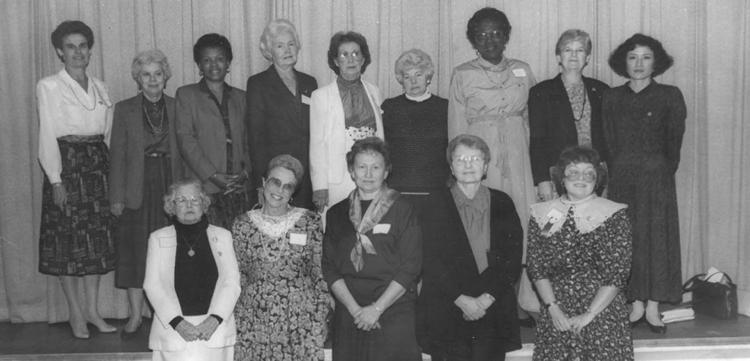 Bridge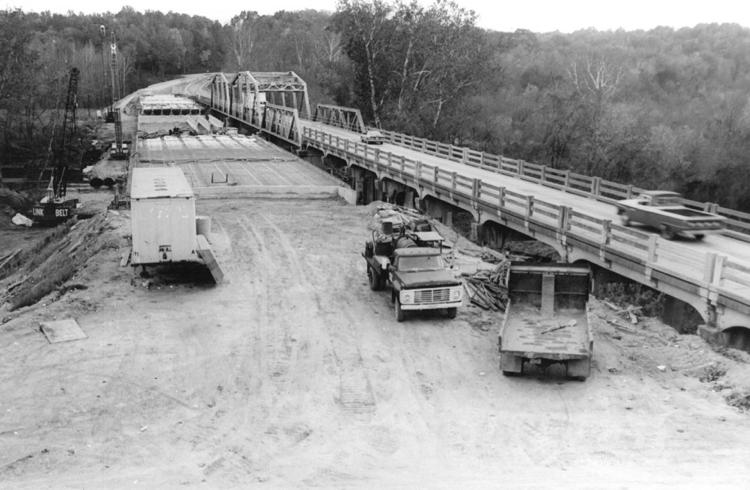 ER pins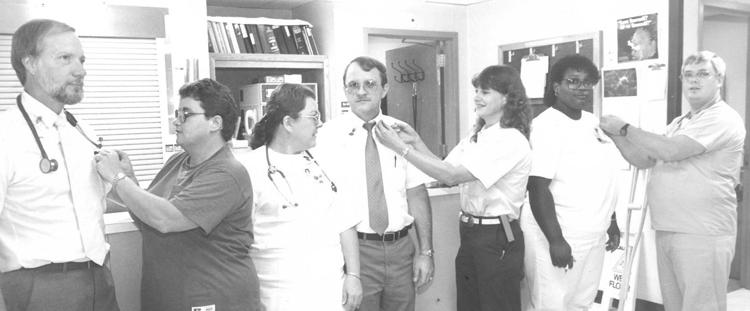 Equipment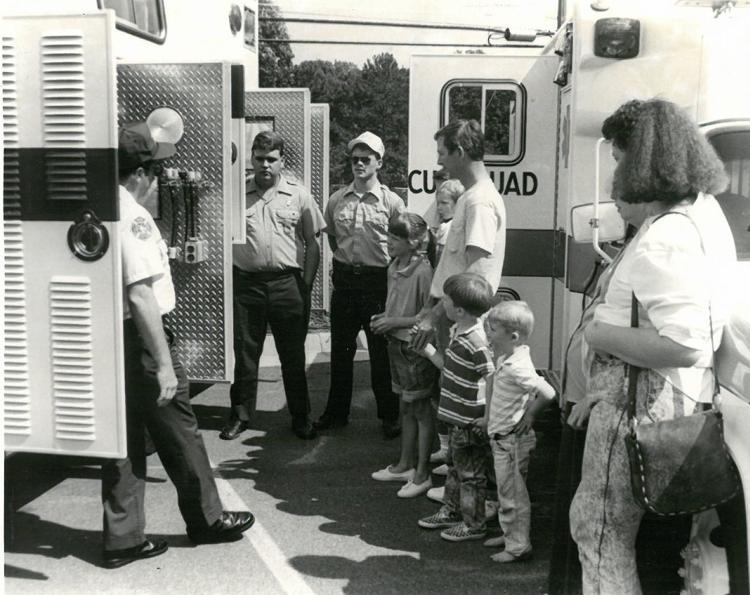 Volens High School Class of 1937

ABWA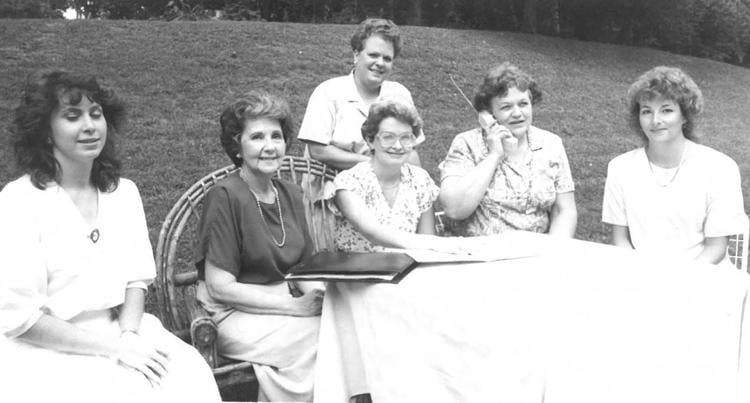 Basketball camp

Halifax Jaycees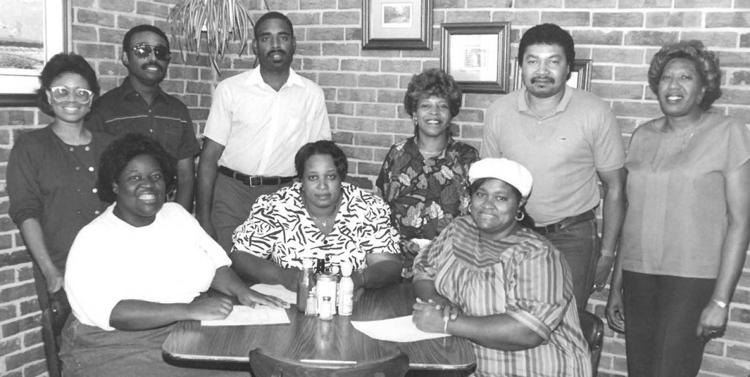 No-smoking policy
Cucumbers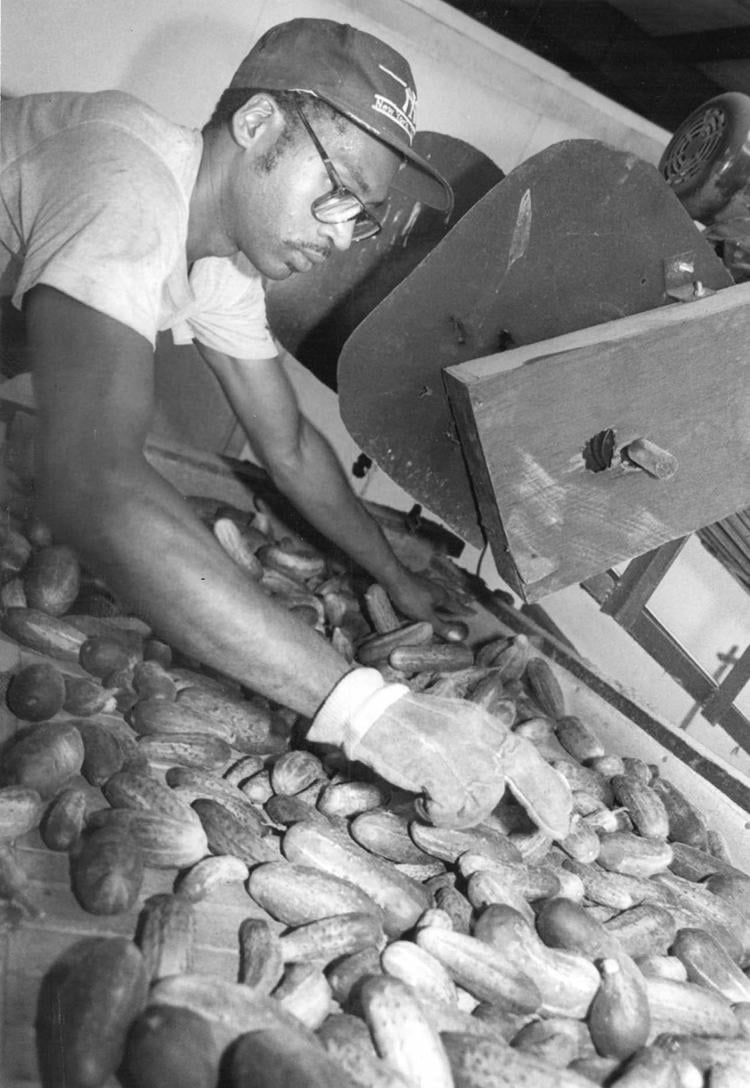 Basketball Camp

Junior Recycling Club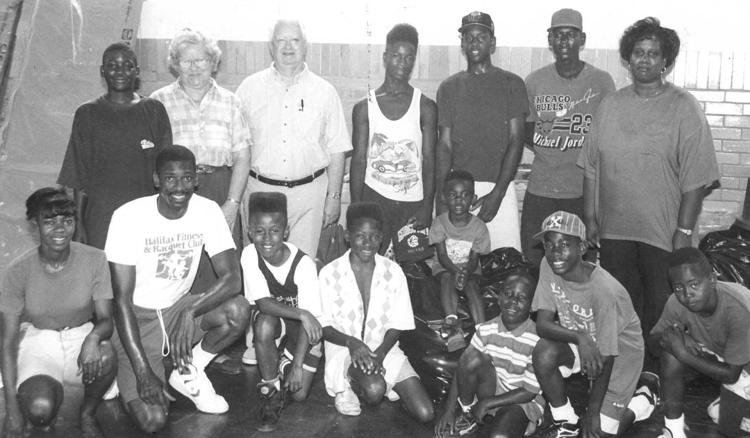 Vacation Bible School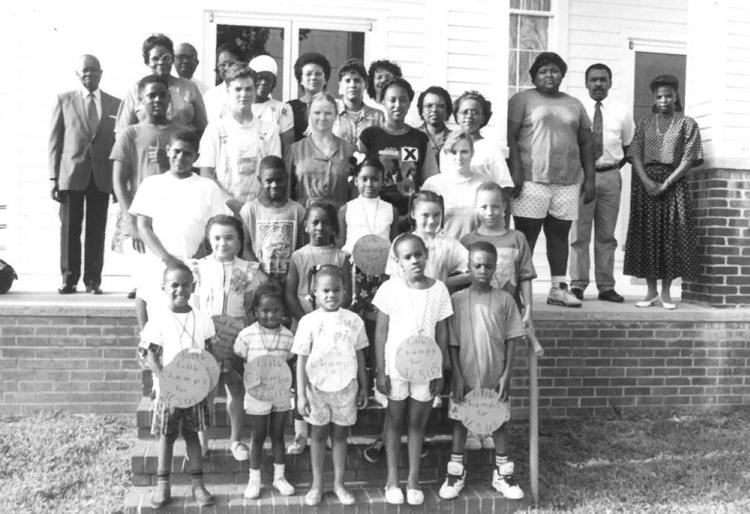 Summer Reading Program
Chapter 1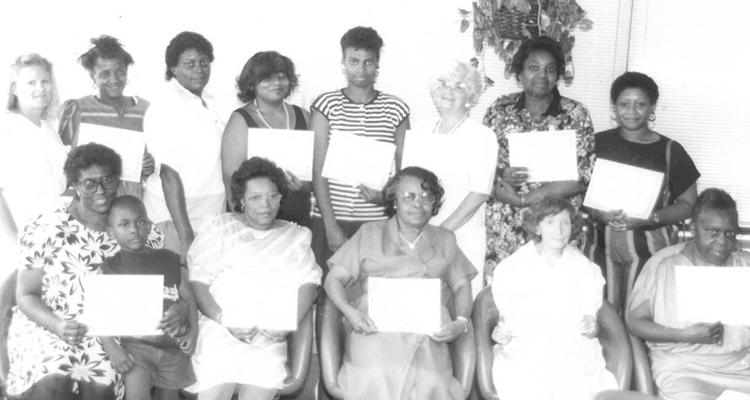 Project IDEA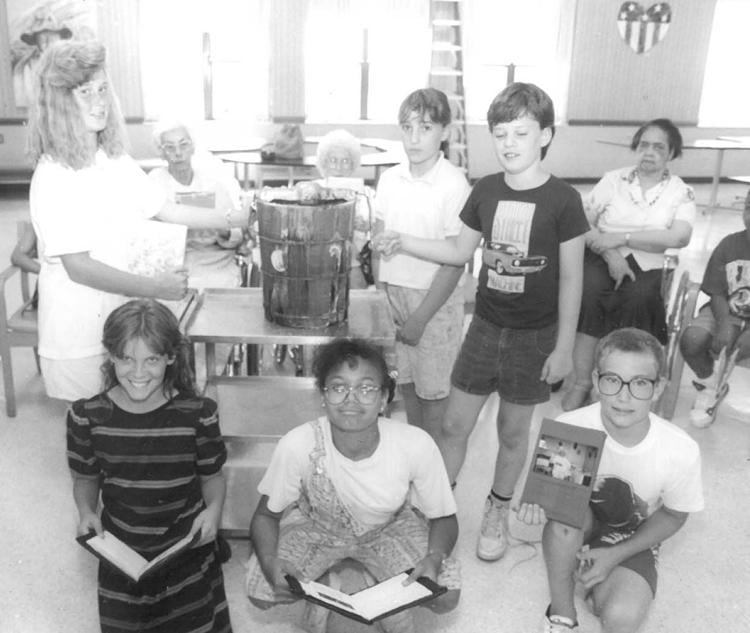 C. H. Friend Class of 1941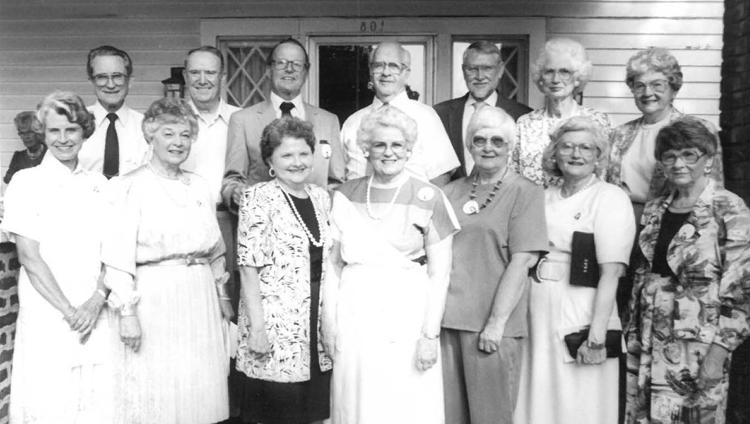 Head Start graduation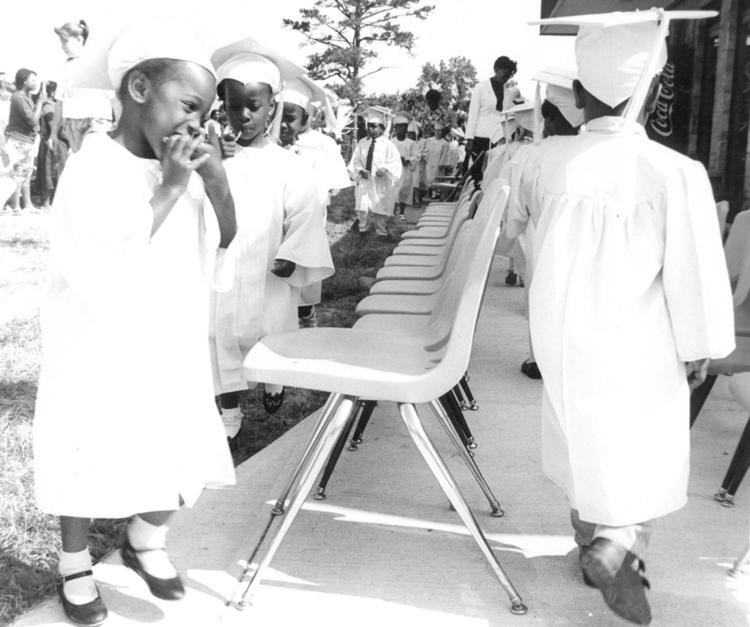 Neighborhood Watch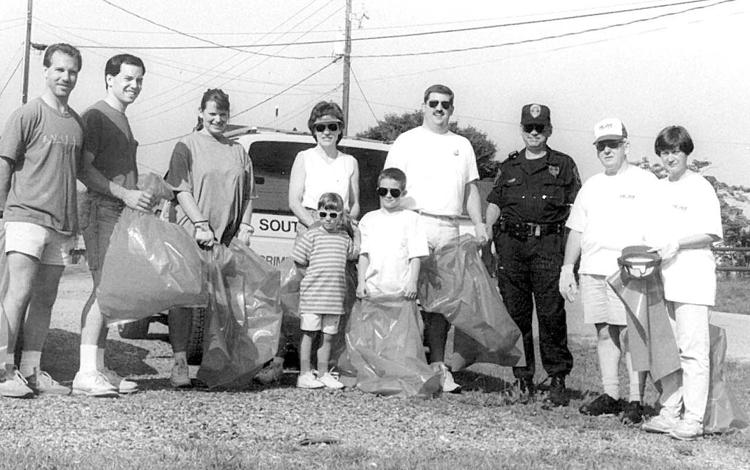 Whole Village Awards

Summerfest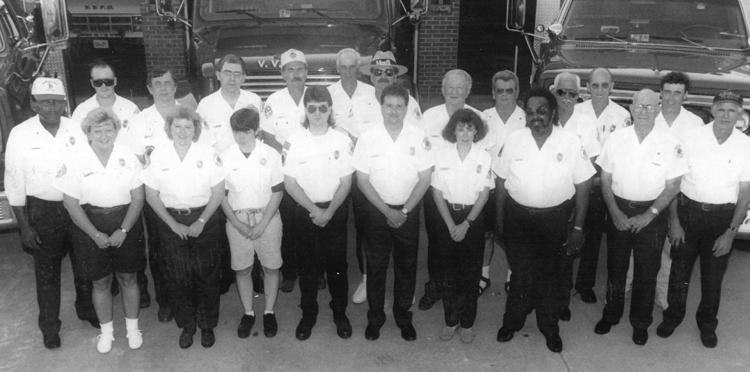 Band and color guard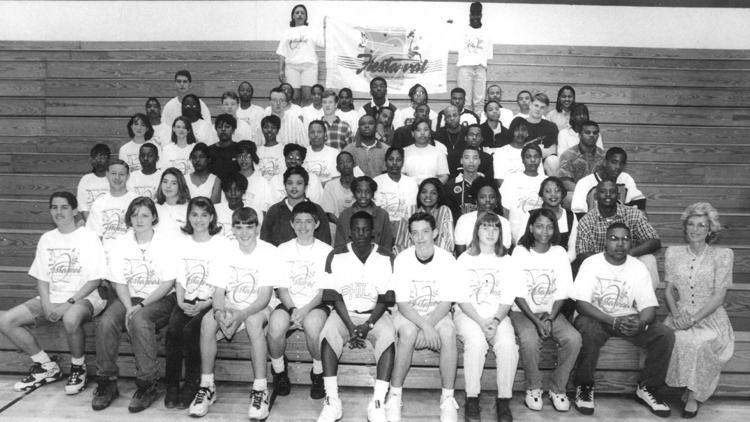 Halifax County Hokie Club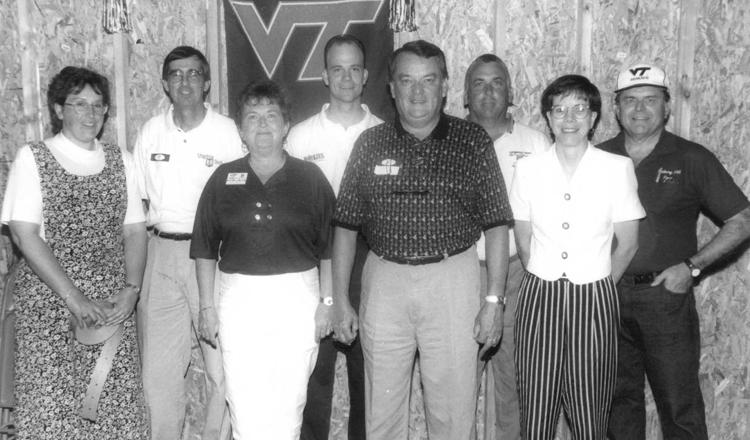 Earth Day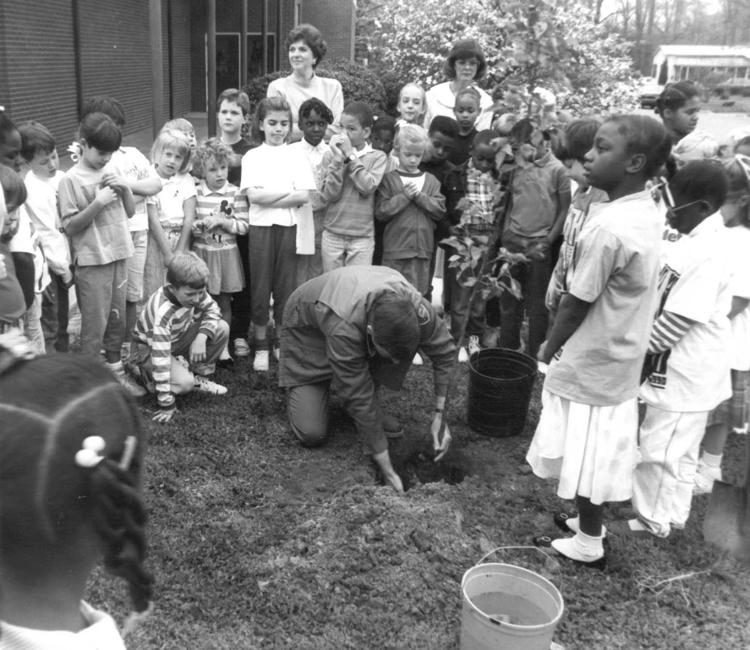 Earth Day Rally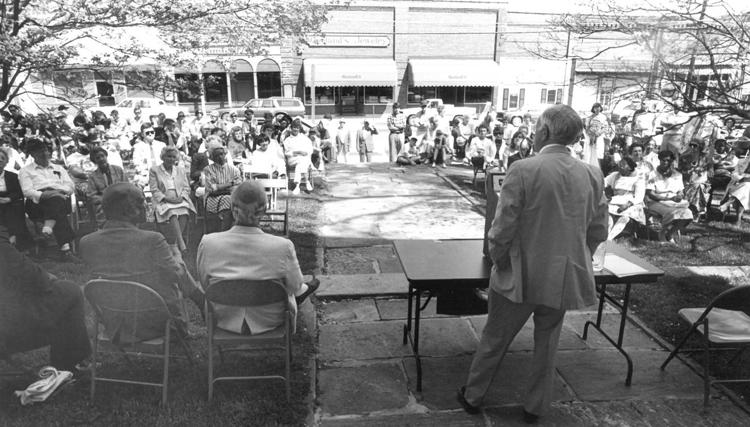 Blast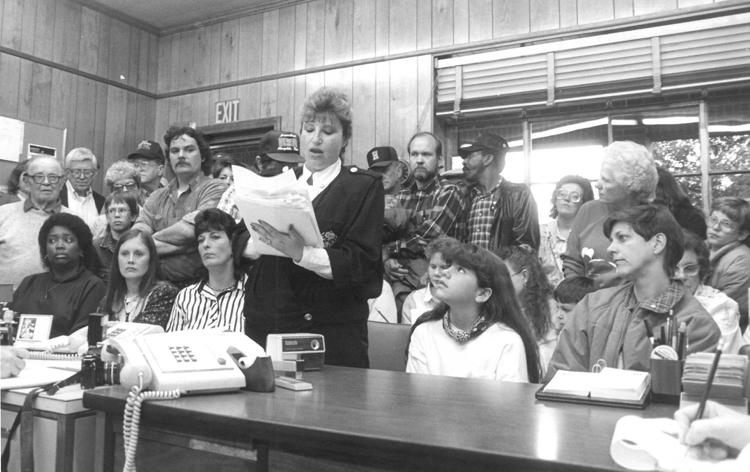 Earth Day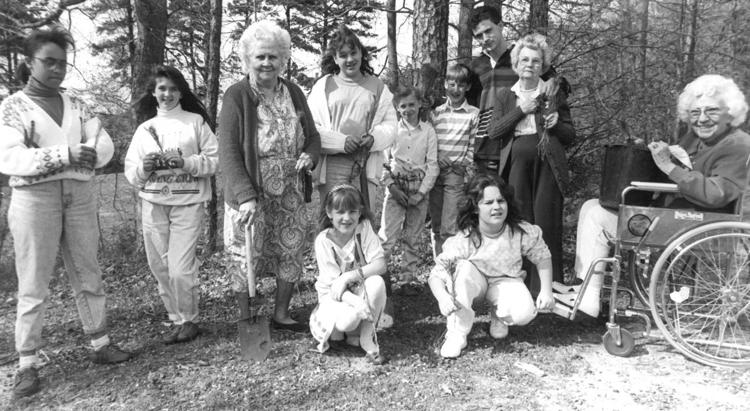 Donation
Black History Pageant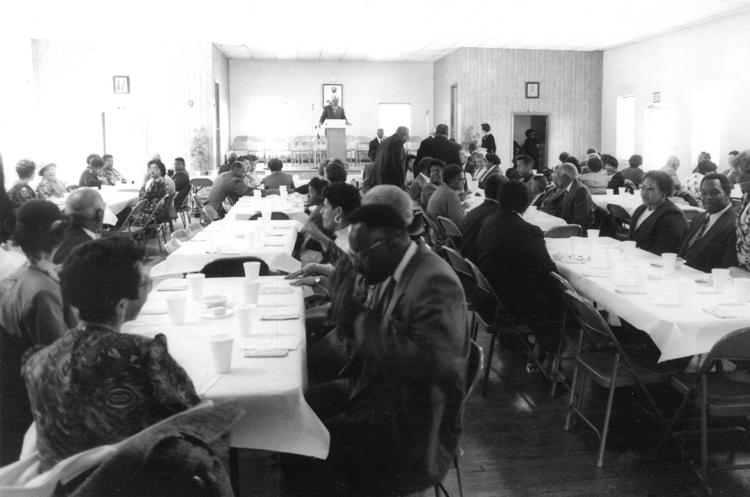 Young Musicians Choir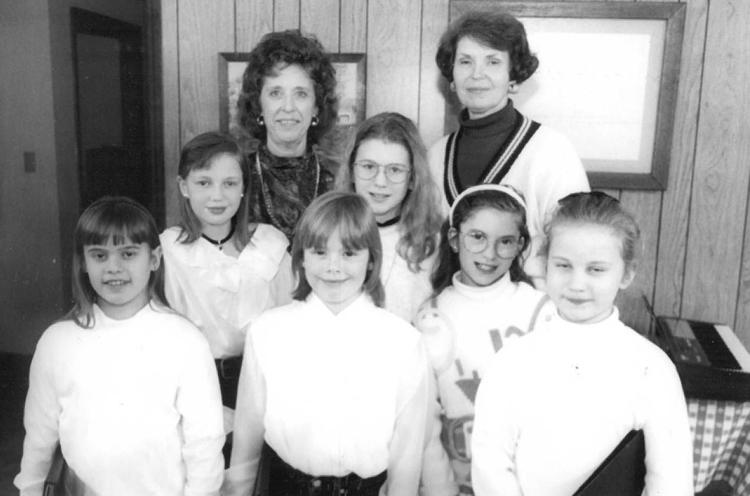 Business After Hours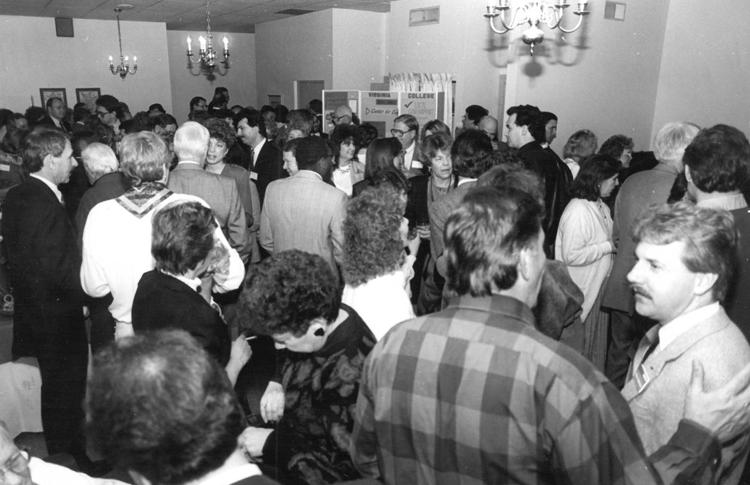 Tomato production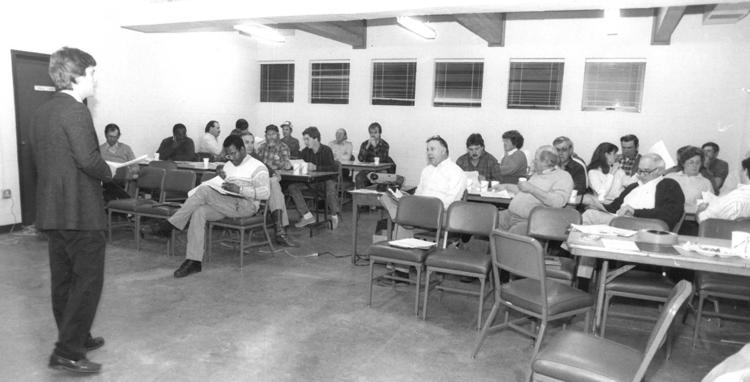 Tultex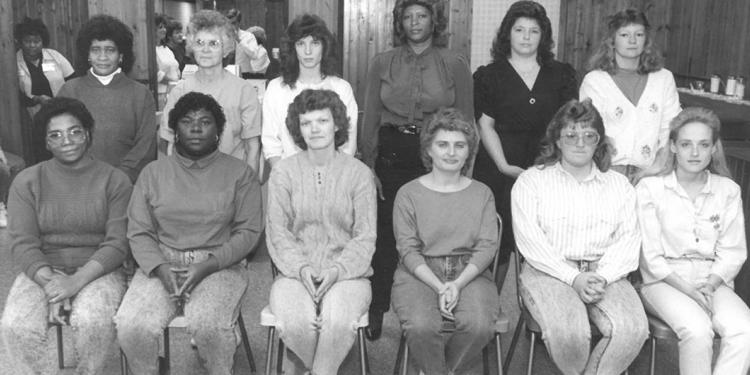 Essay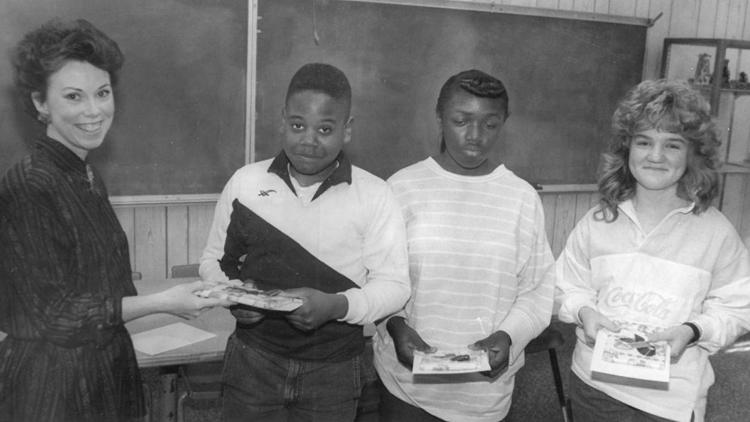 Essay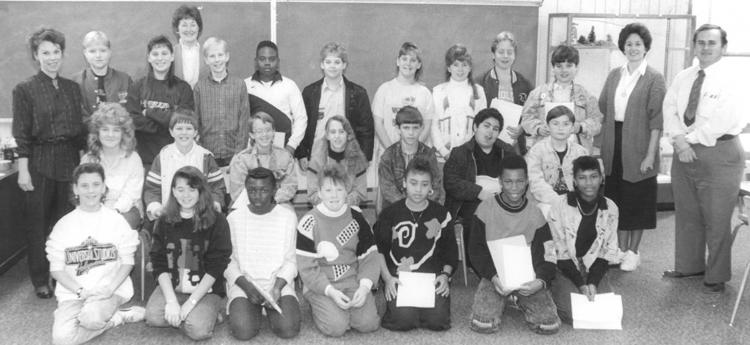 Basketball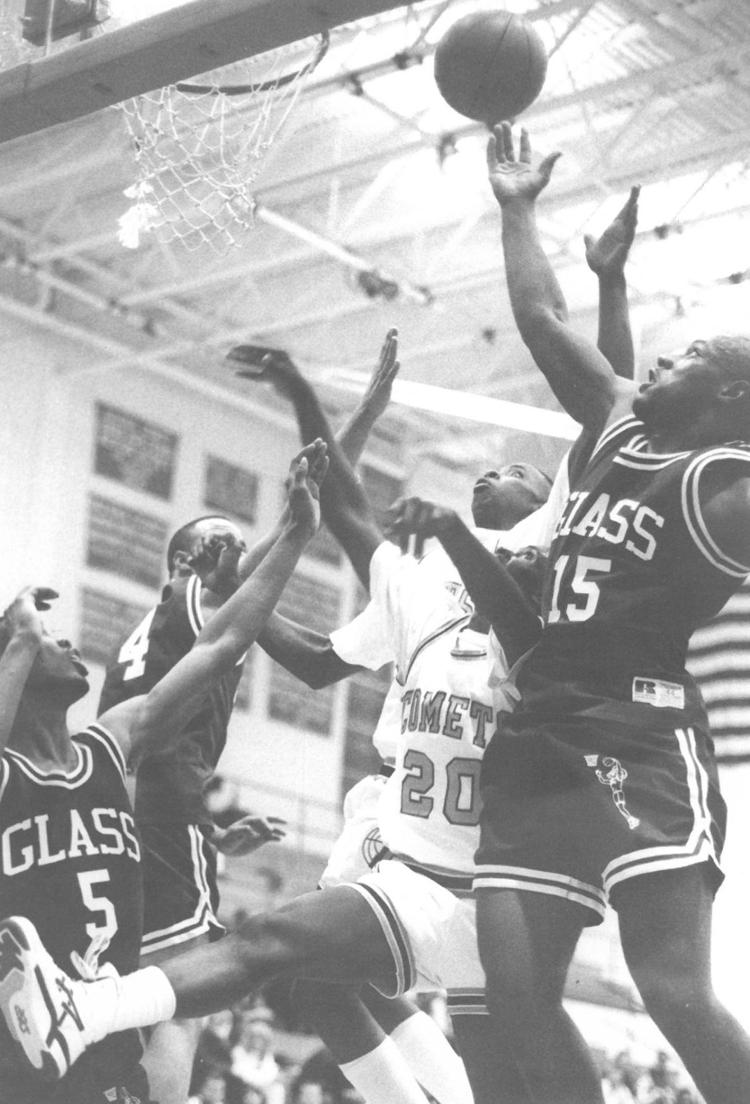 Presto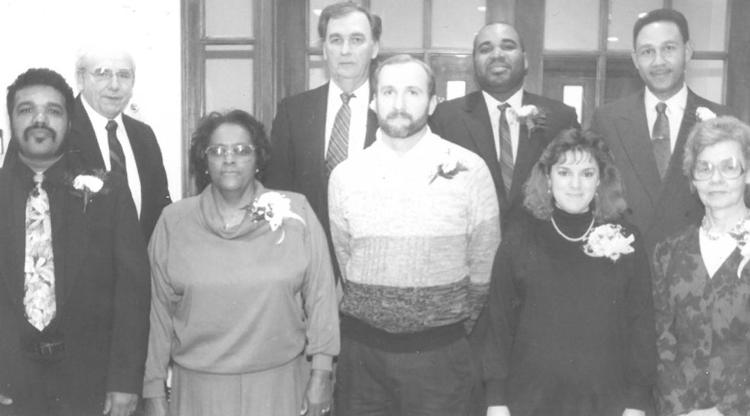 Presto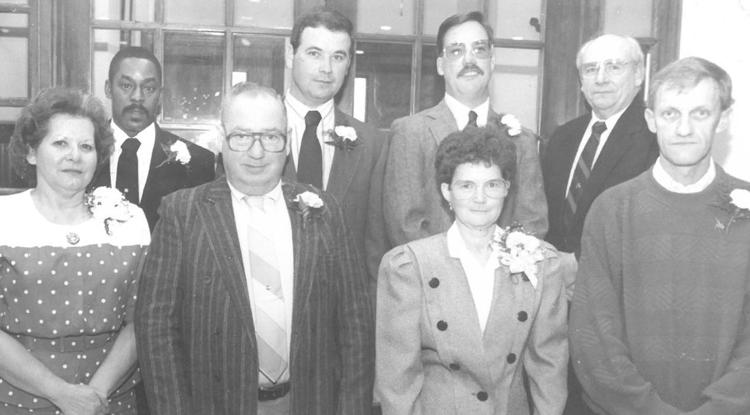 Blast basketball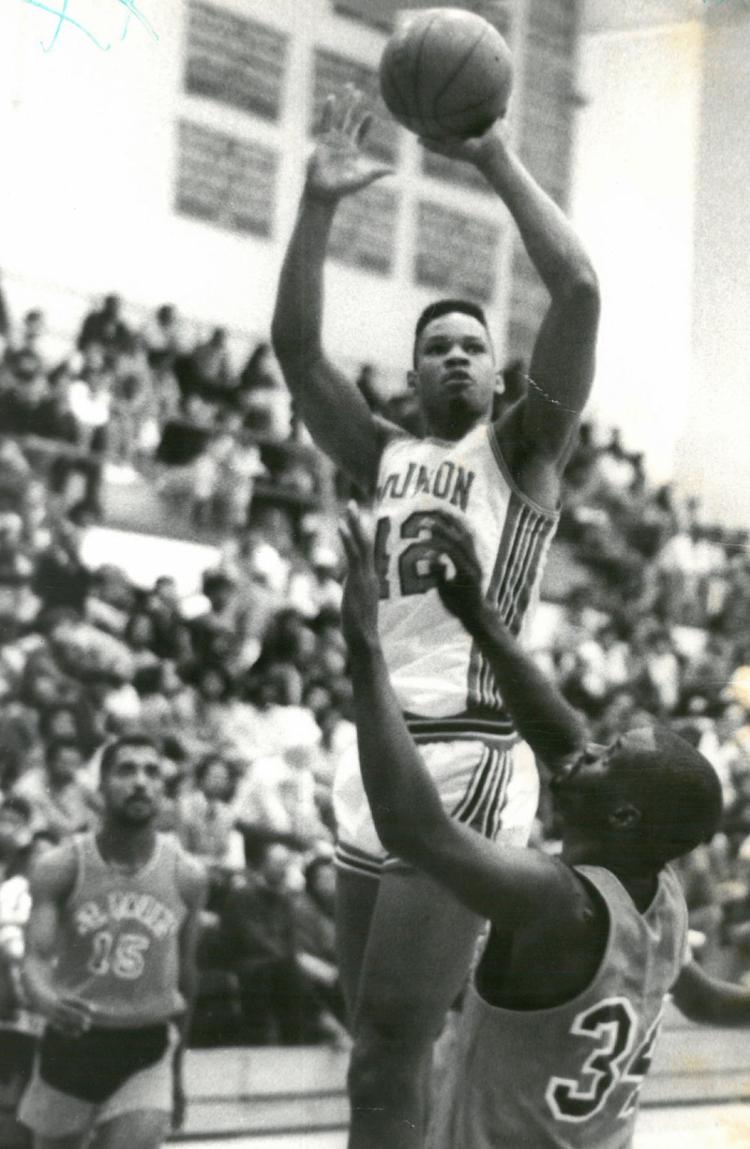 Woman's Club
Seniors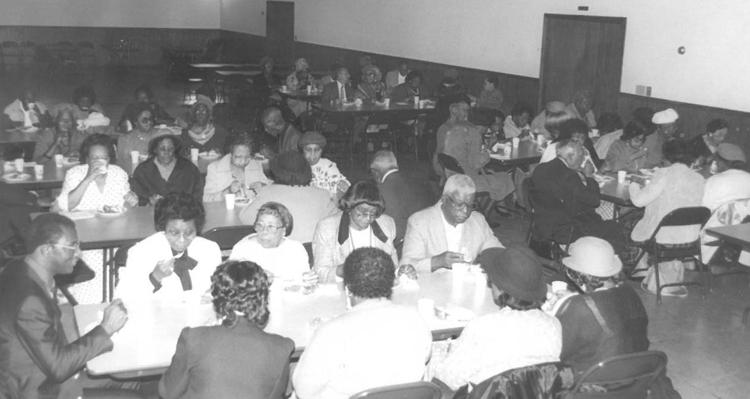 SADD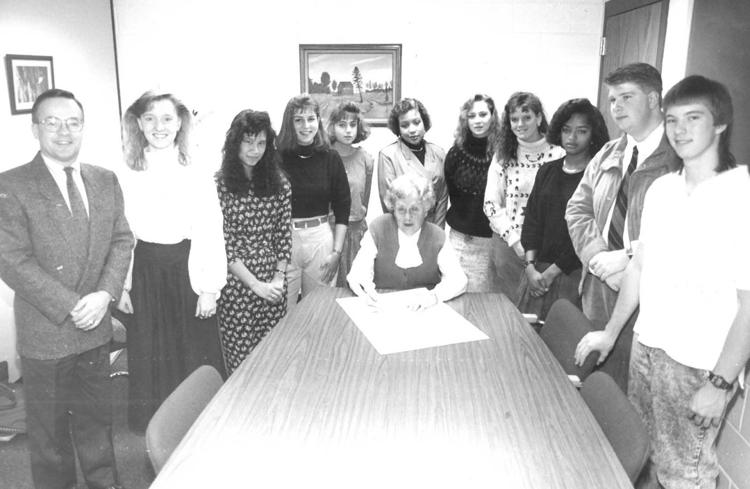 Clover plant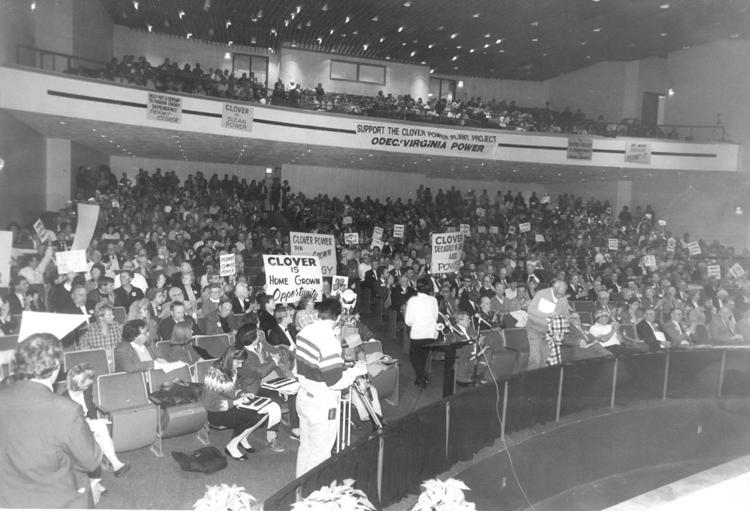 Girl Scouts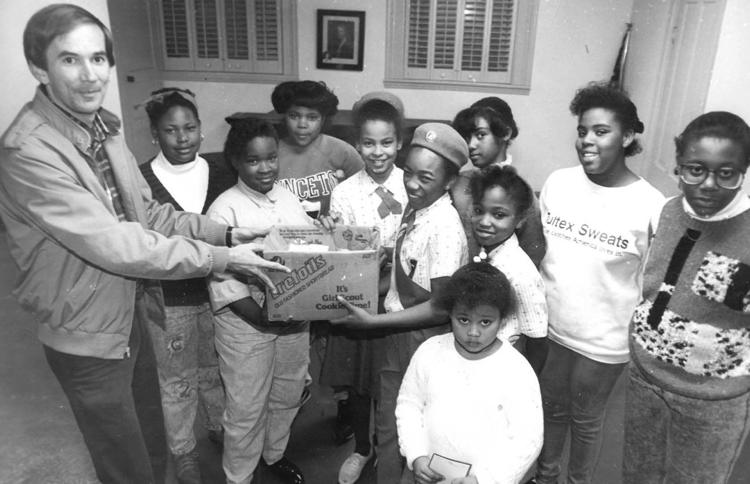 United Way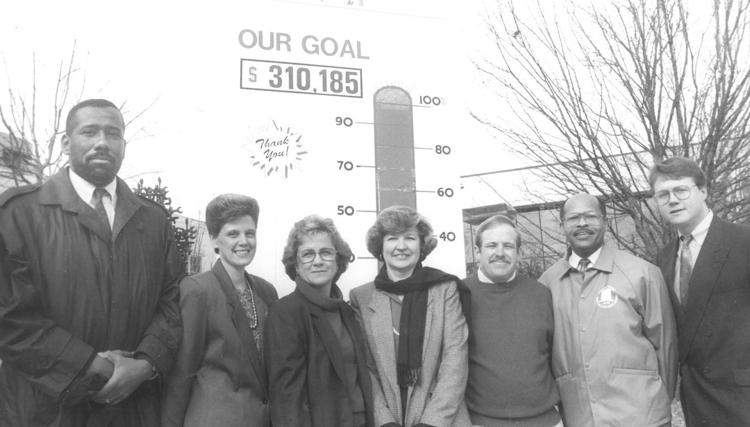 House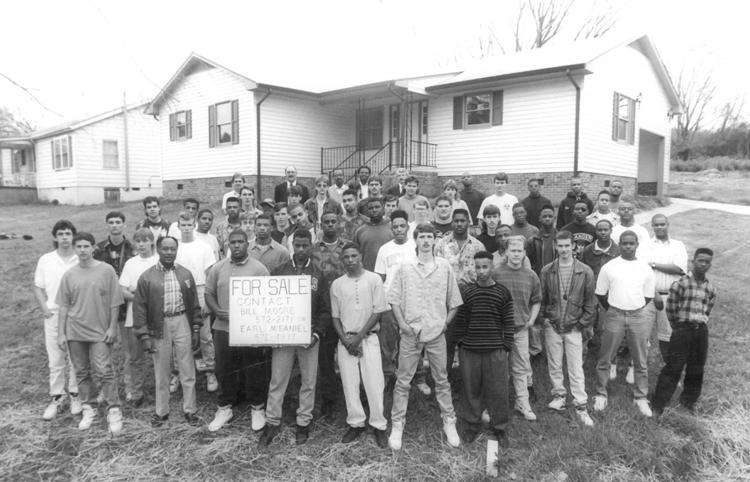 Toy drive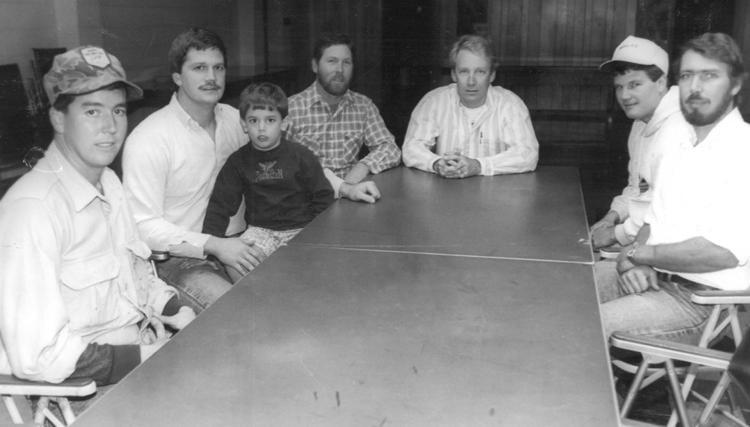 Donation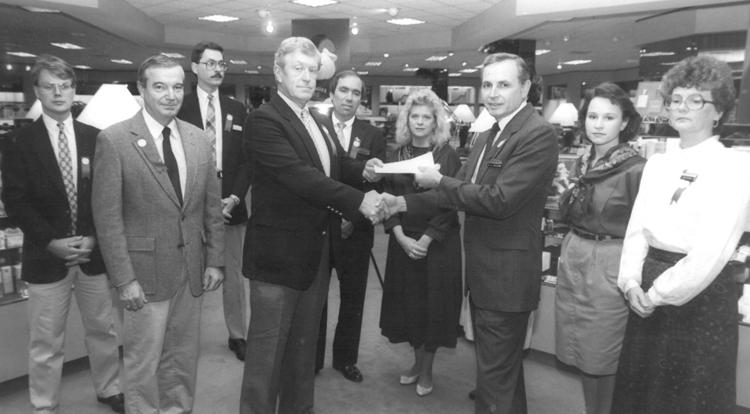 Burlington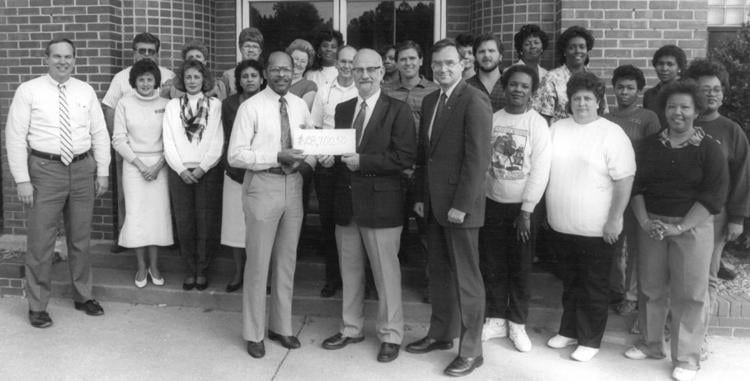 Farm Bureau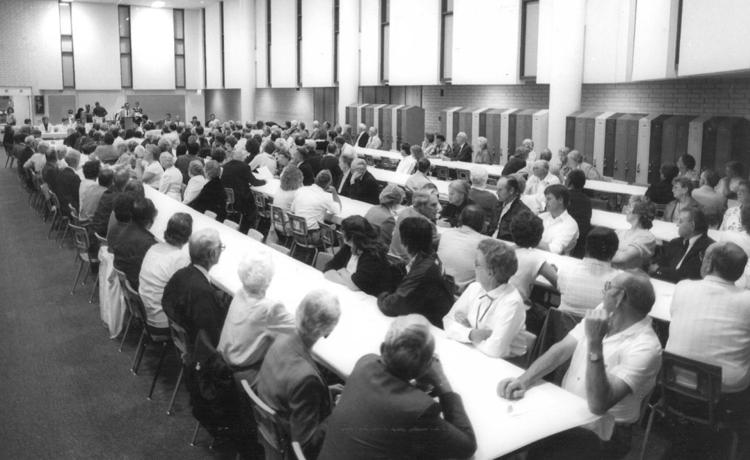 Halloween safety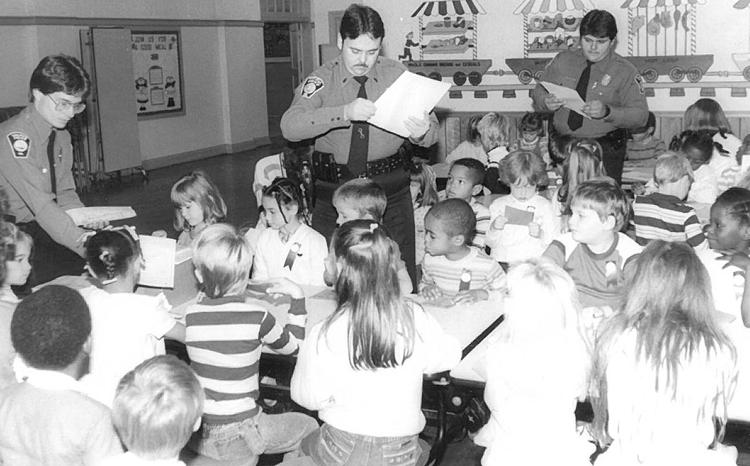 Chamber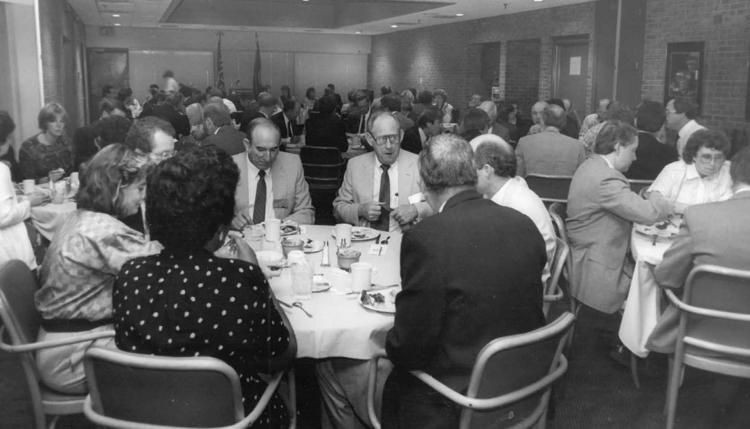 CCI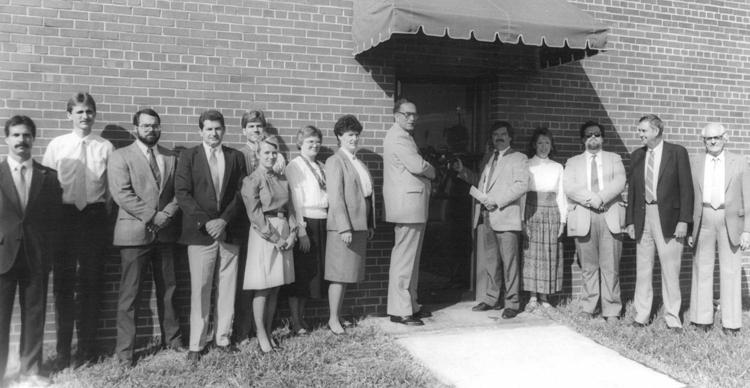 Balloon volleyball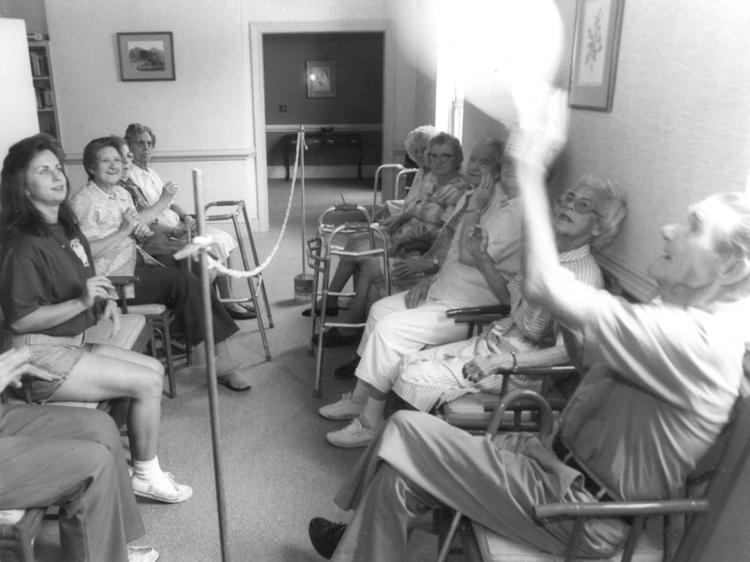 United Way

Golf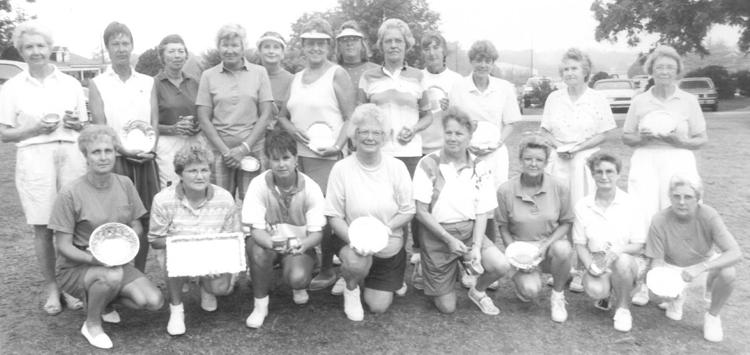 Peer Helpers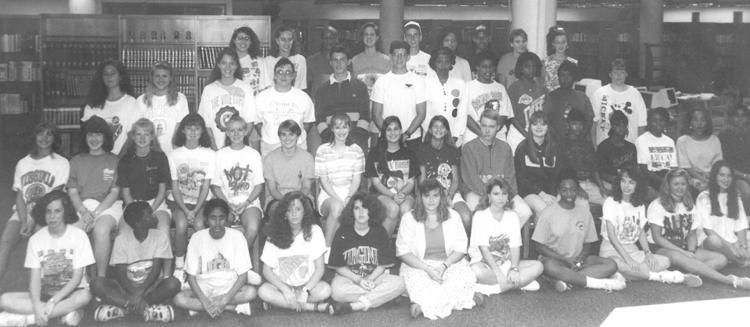 Democrats
Camp

Basketball camp

Groundbreaking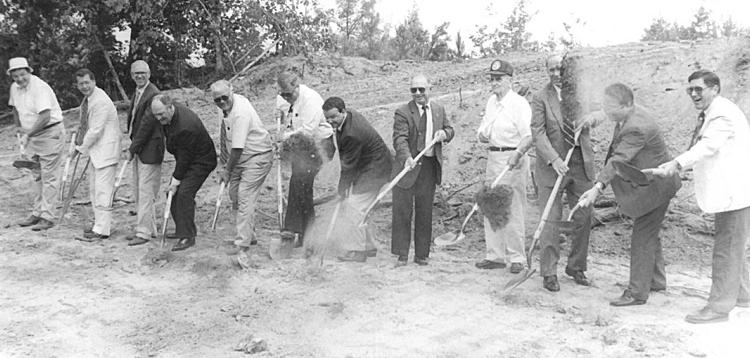 Cheerleading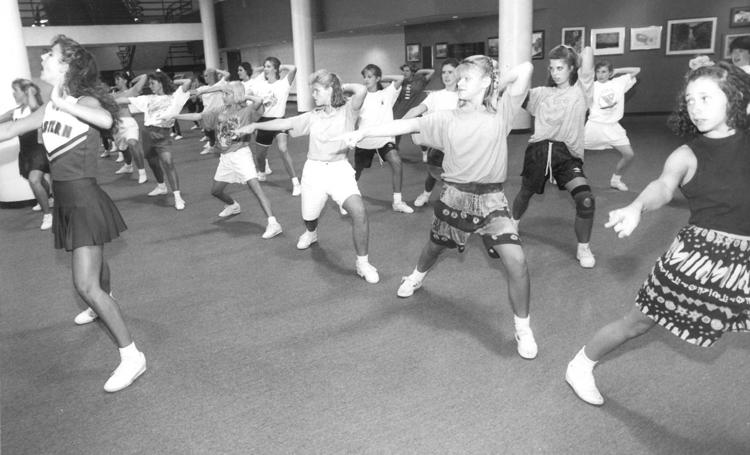 Governor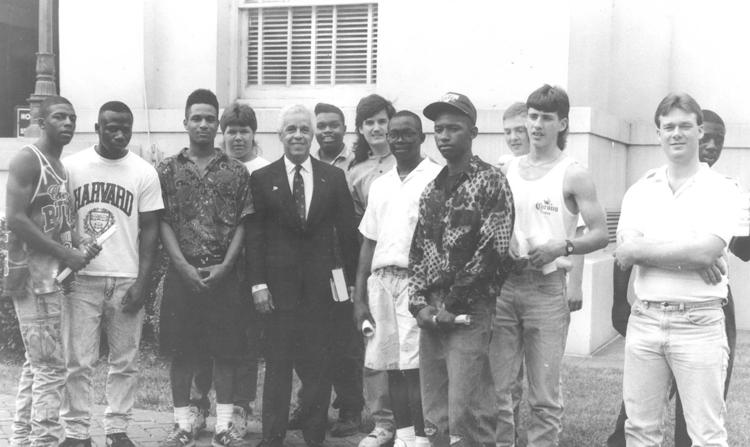 Grace Baptist Church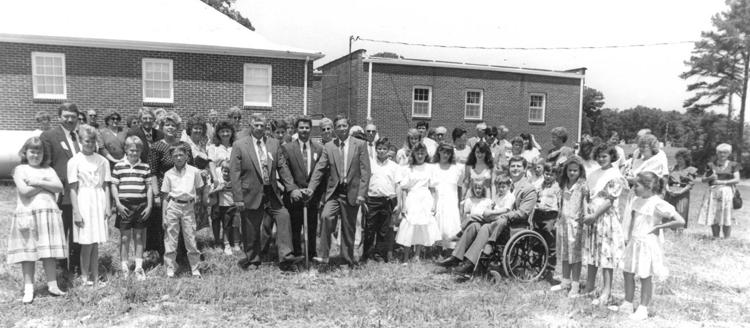 All A's

Big Brothers-Big Sisters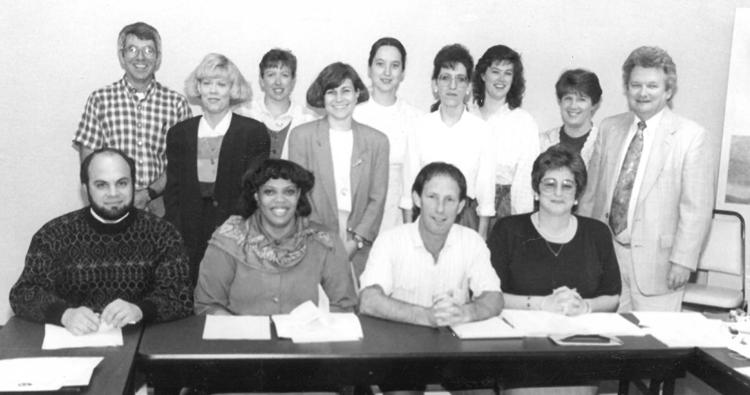 Good Samaritan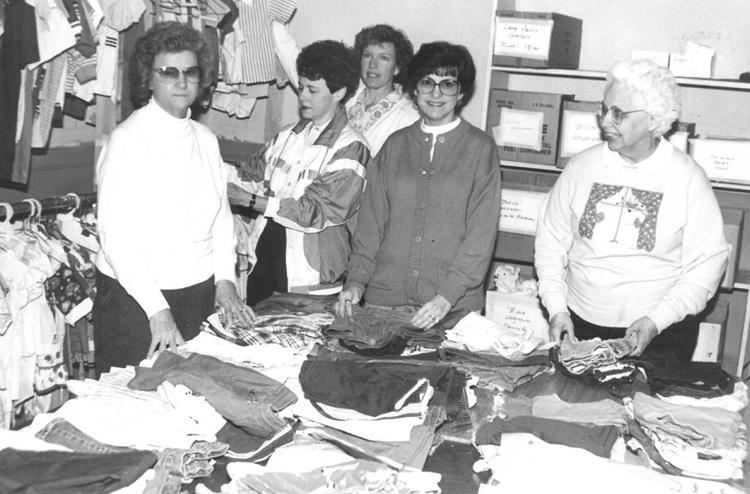 Ewe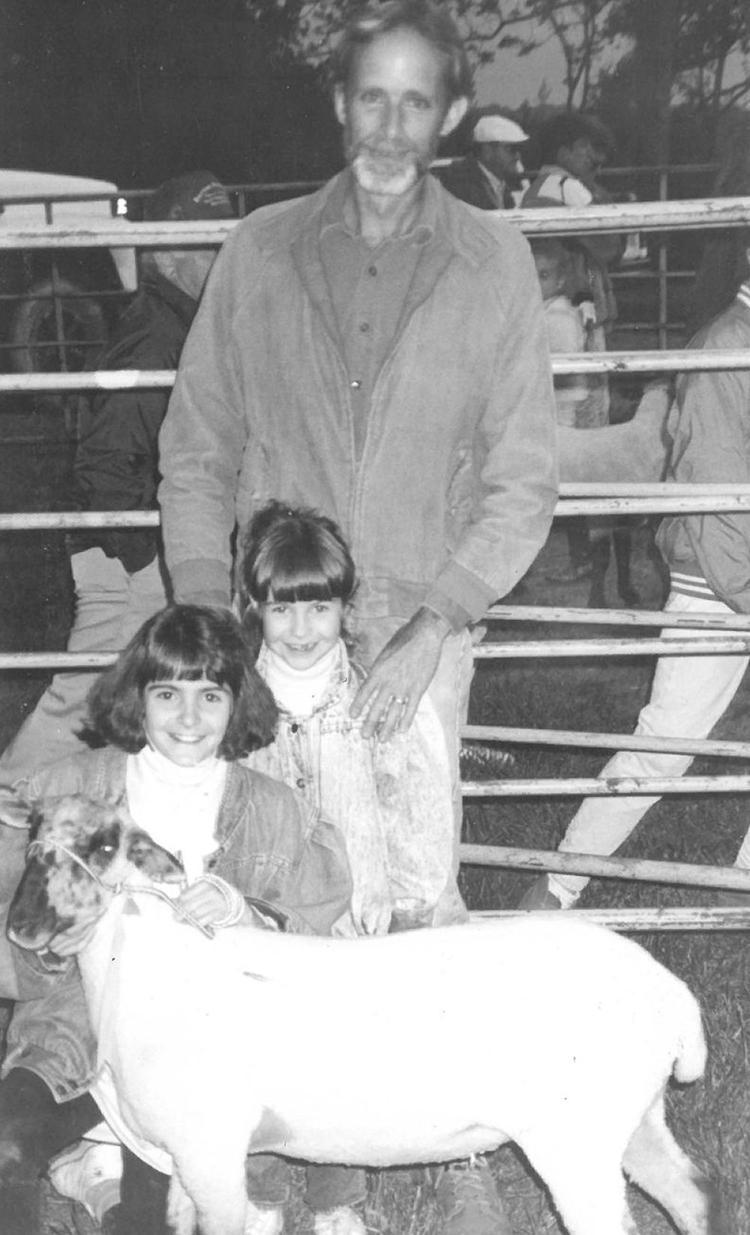 Cub Scout Pack 496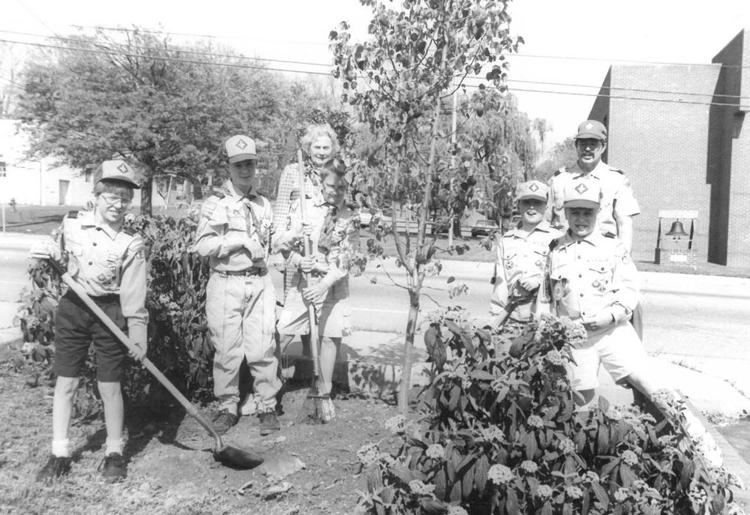 Check presented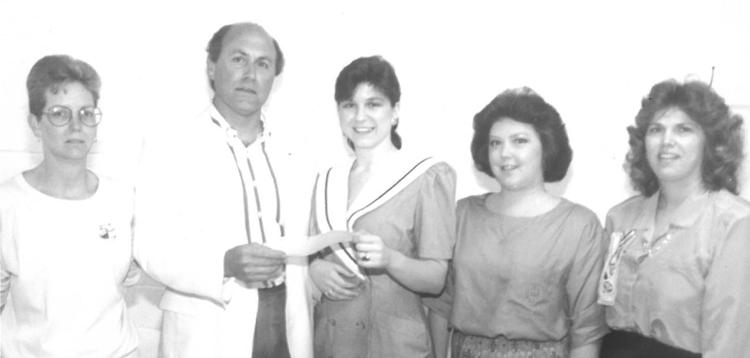 Masons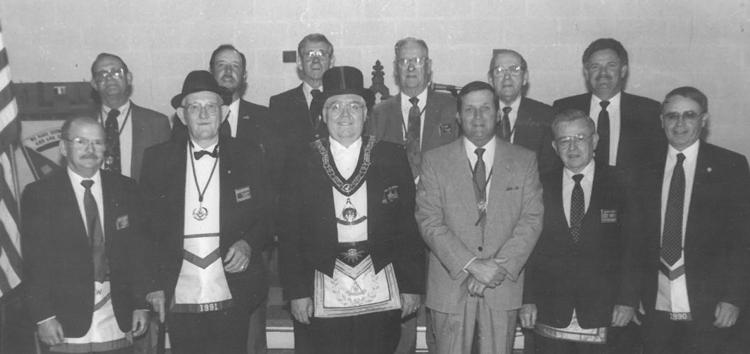 Mission Fair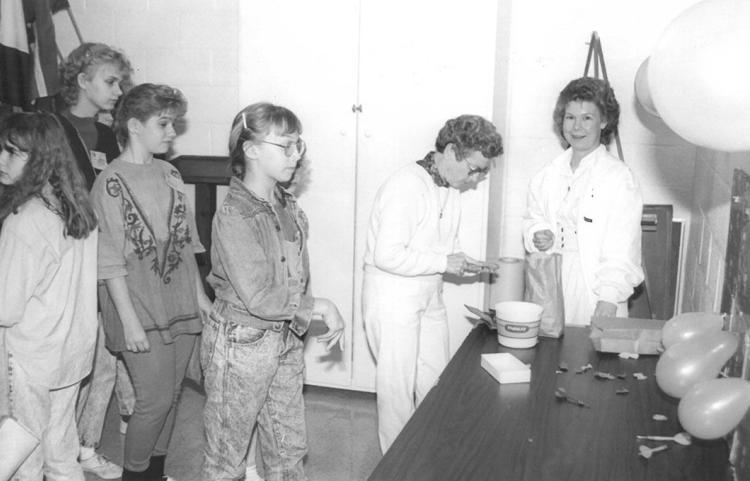 Mission Fair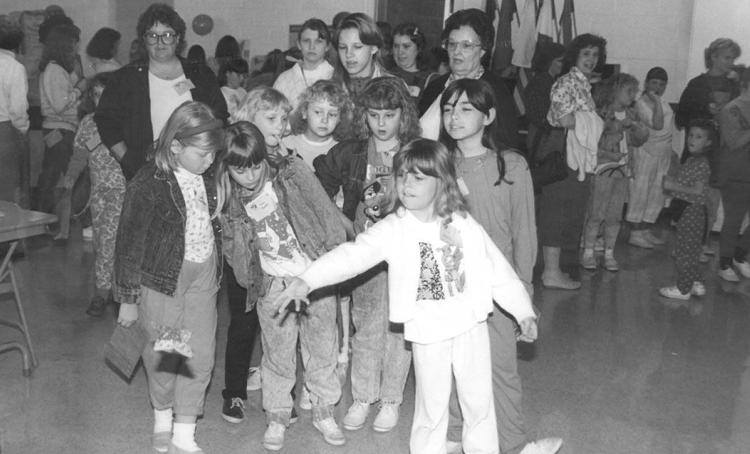 Boston's Big Event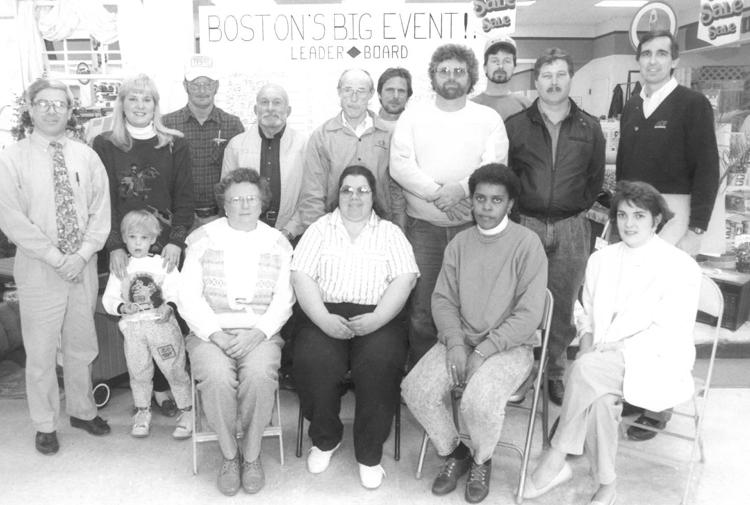 After prom party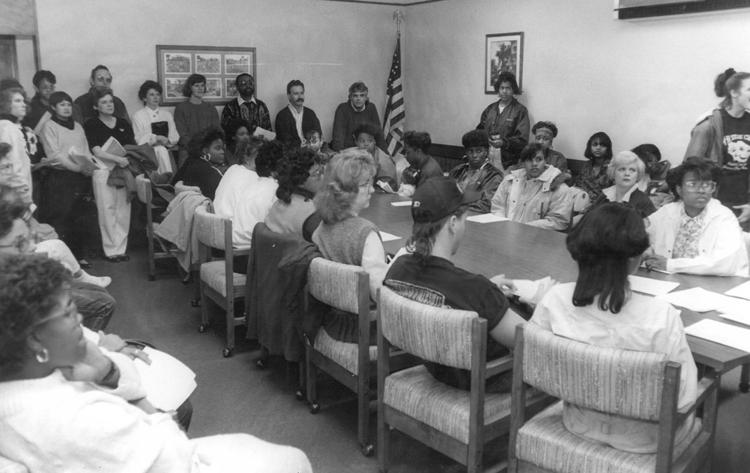 Employ the Older Worker Week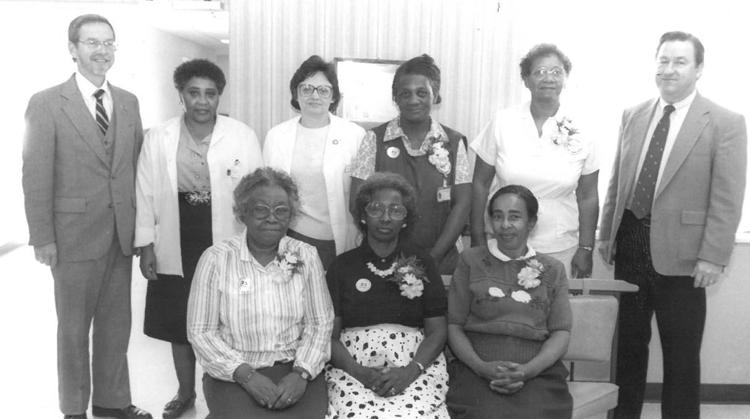 Community Chorale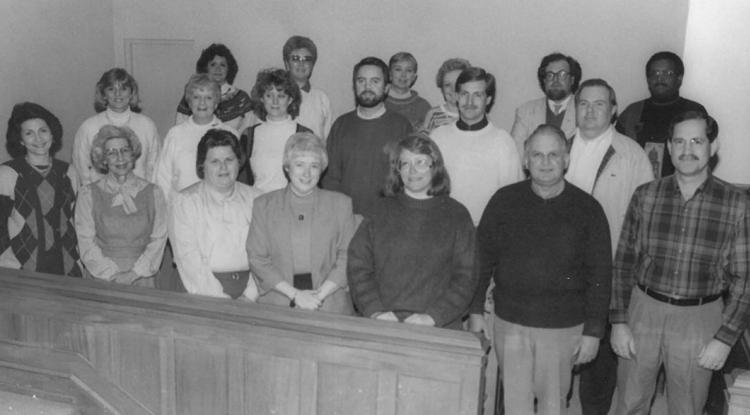 Top managers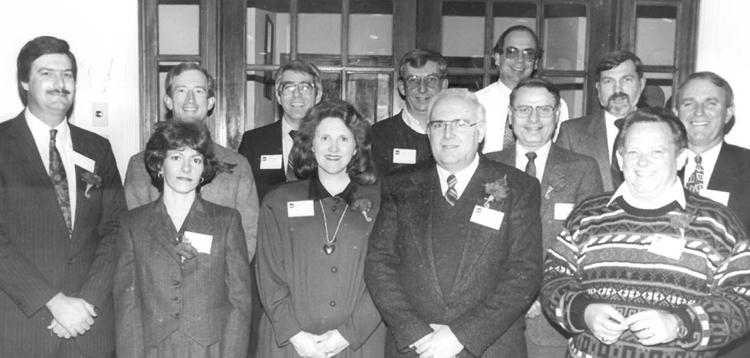 Fine Arts Board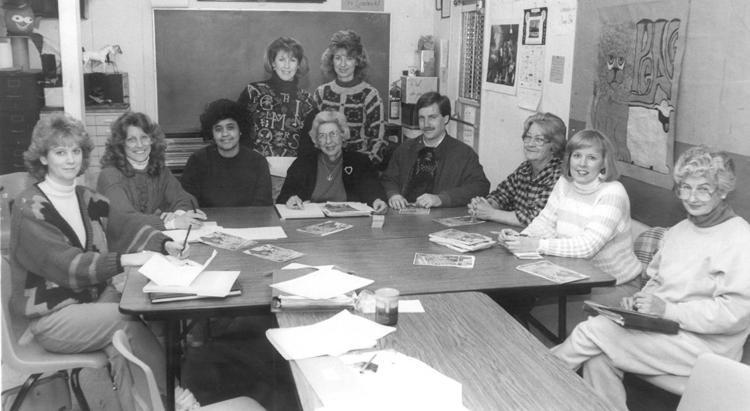 Gardening therapy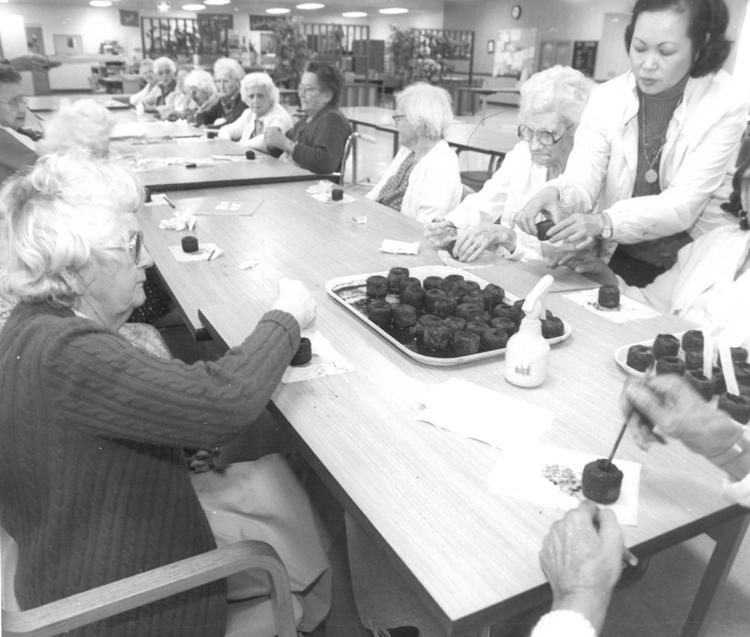 Ag office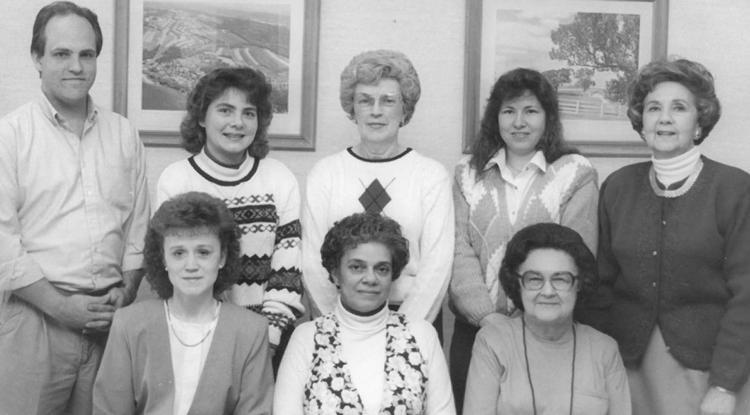 Clays Mill meeting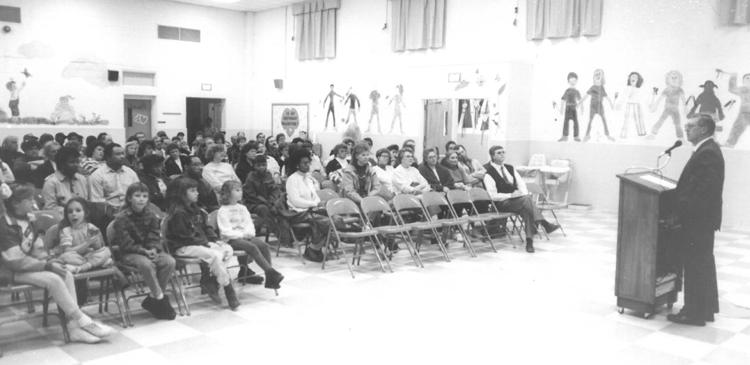 Becky Ramsey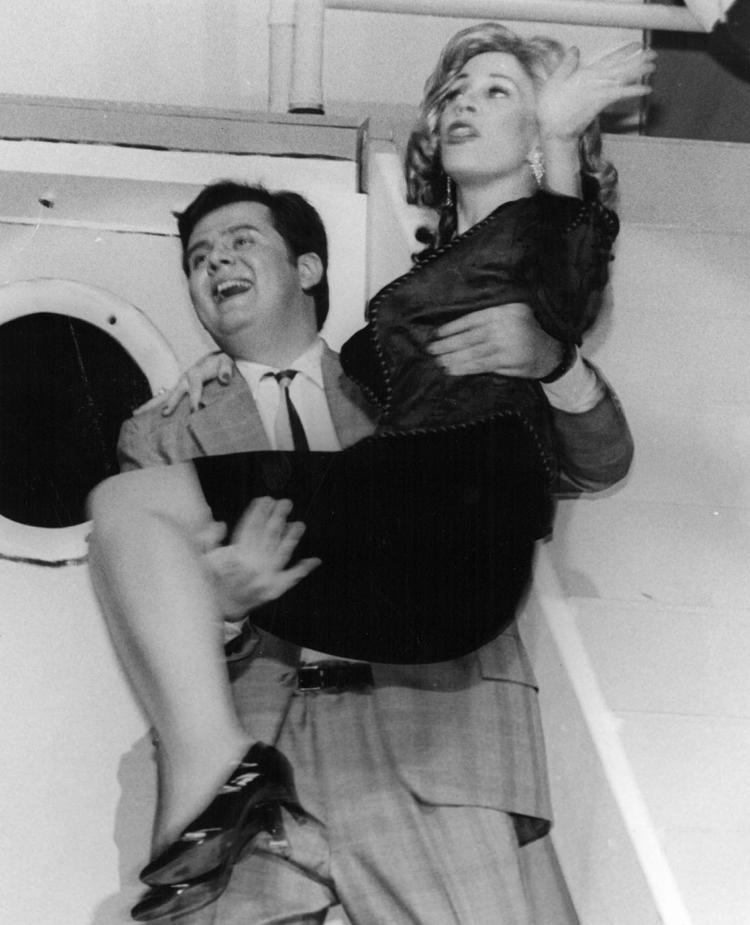 Workshop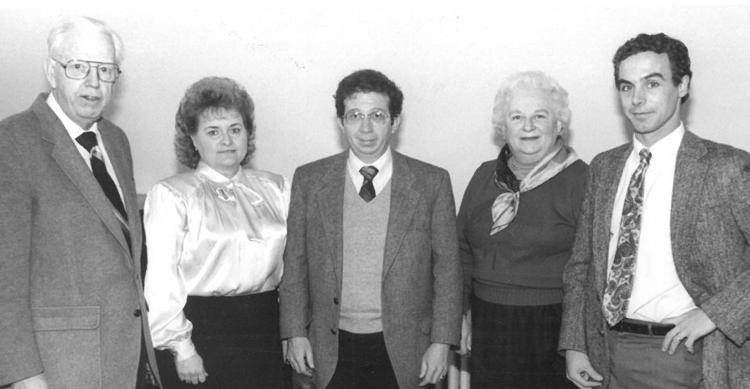 The Woodview Black History Month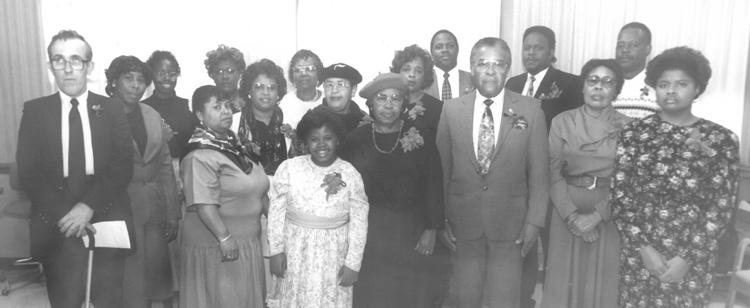 MLK service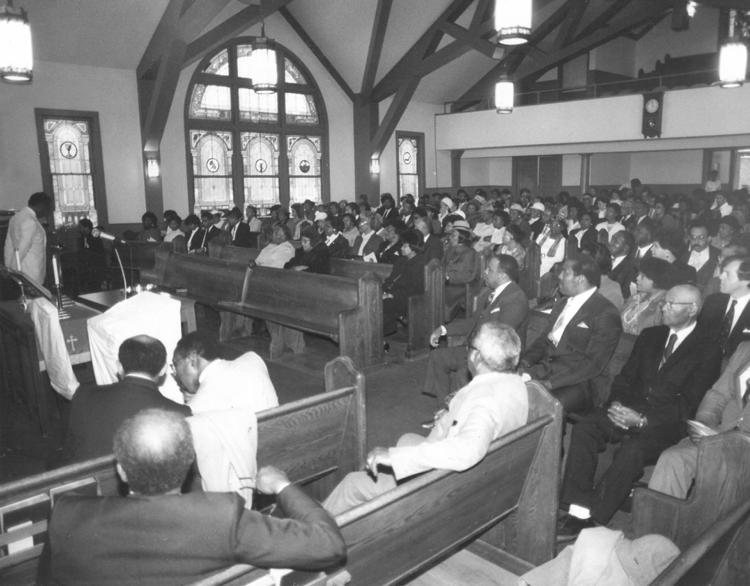 South Boston Baton Jazz Group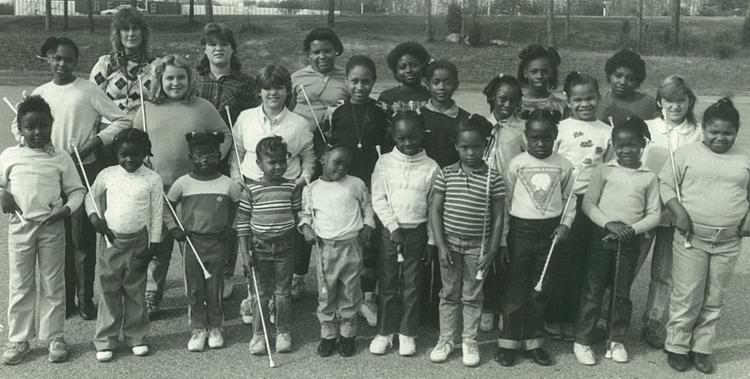 Who's who?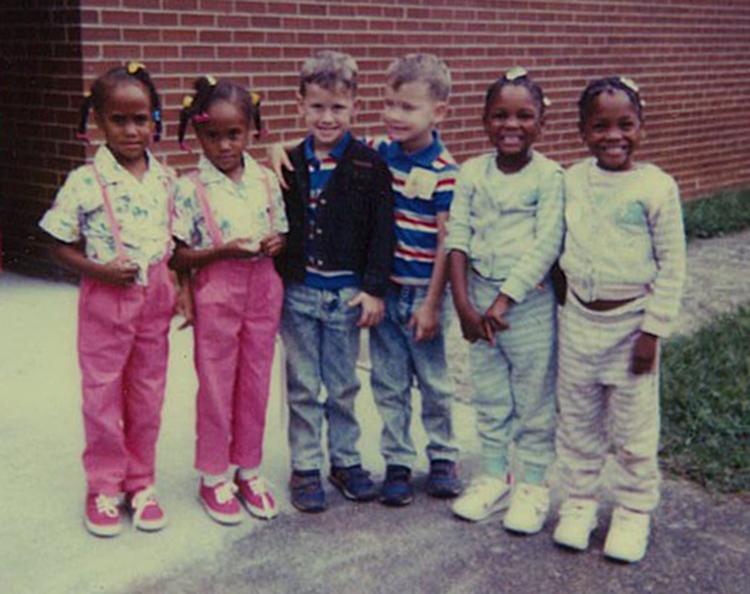 Woman's club meets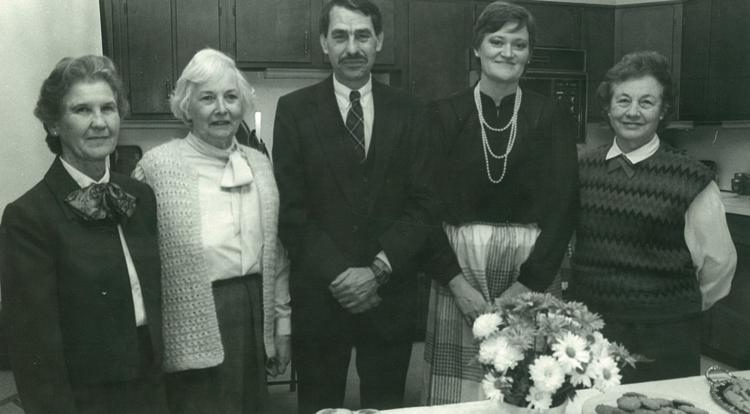 Junior High School Lions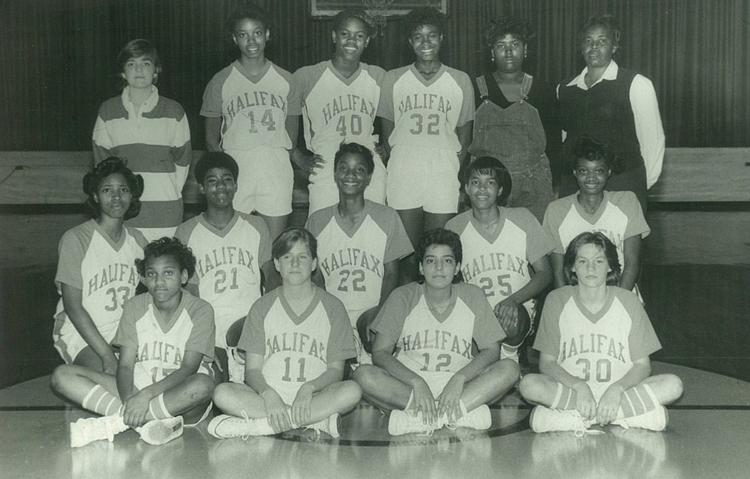 STOP six-band concert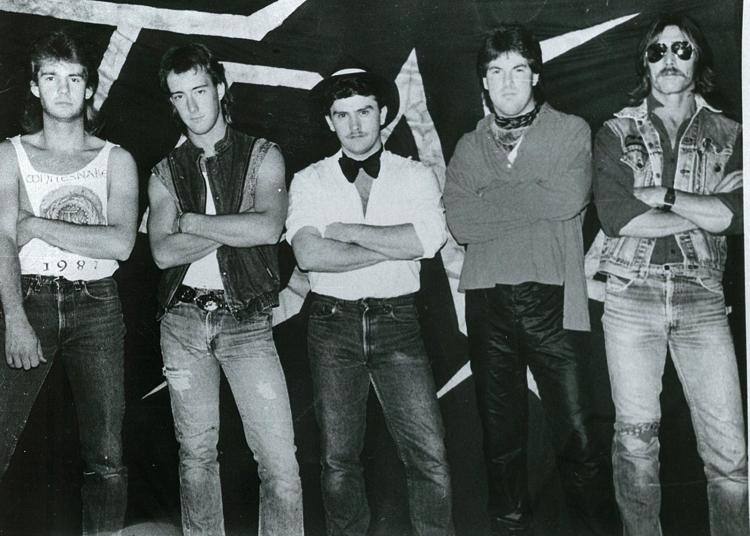 Career Day at Senior High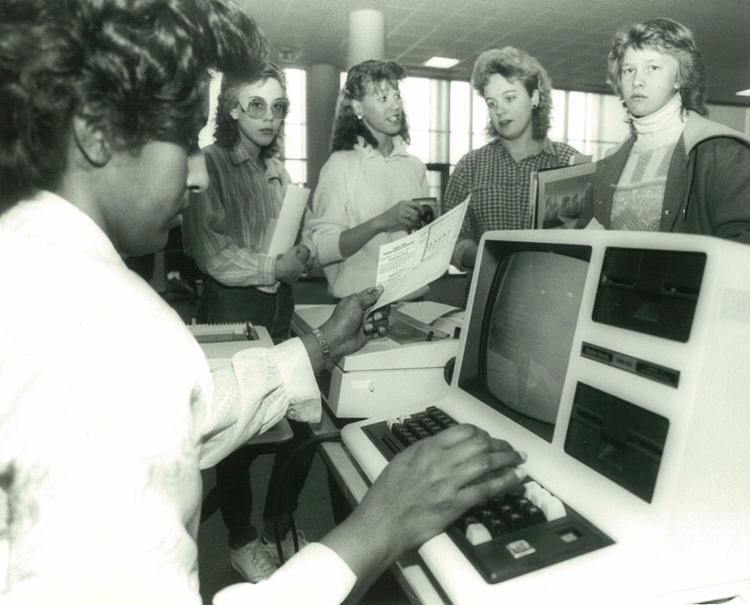 Indian research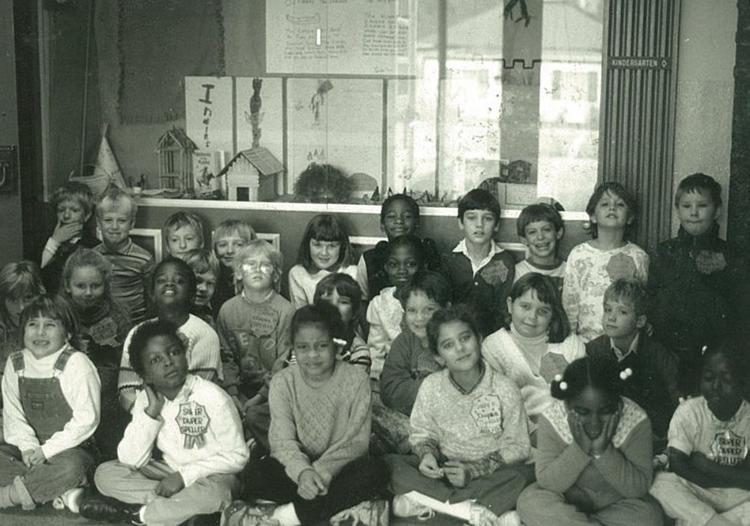 Broccoli Recipe Contest winners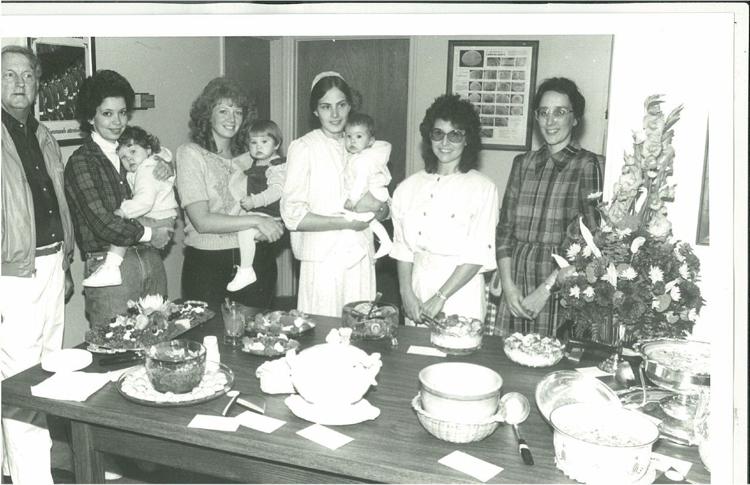 King service held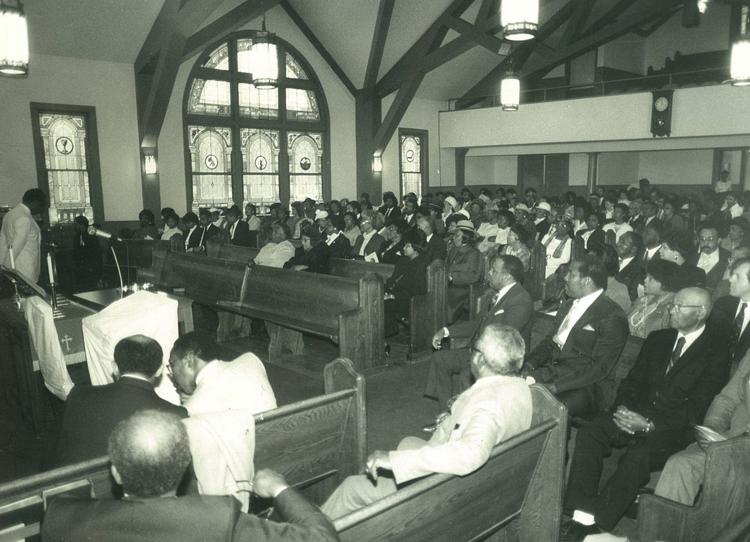 Preparing for the concert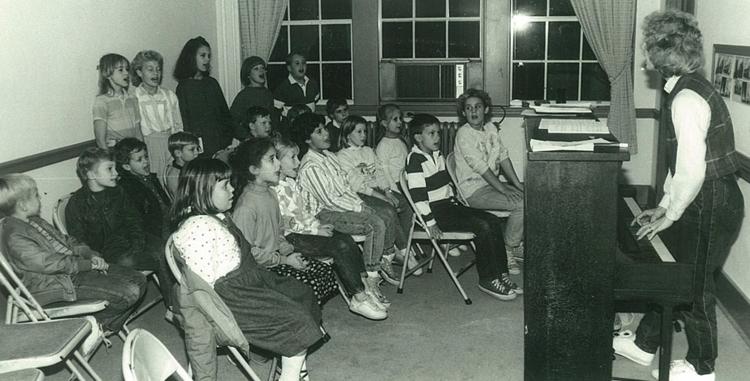 World of Sports skating rink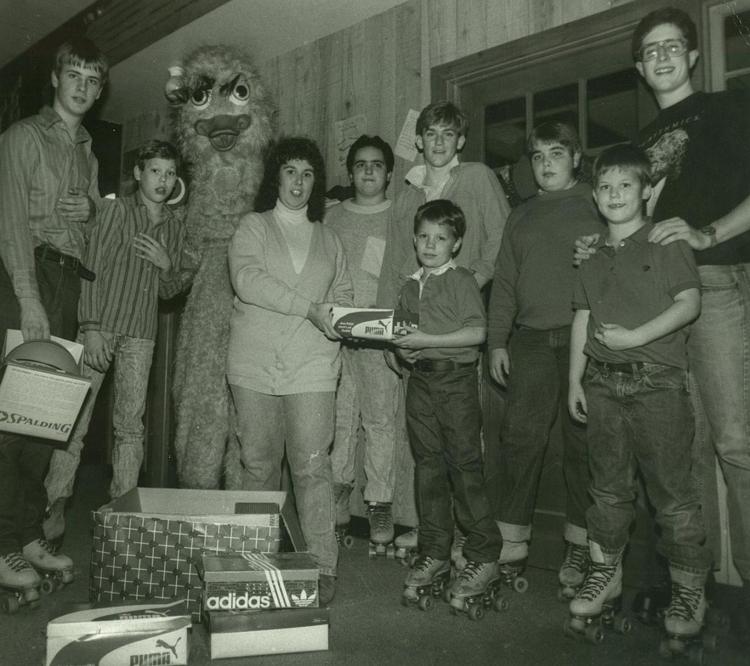 Roses recognizes district award winners

Essay contest winners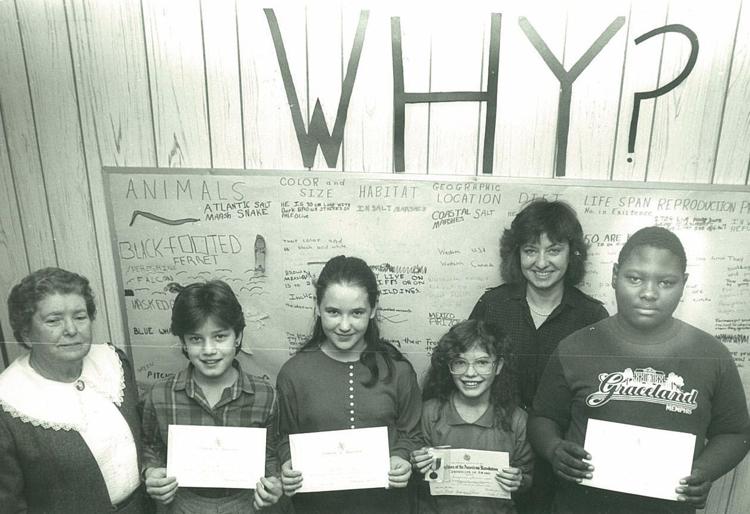 Reading in computer center at South of Dan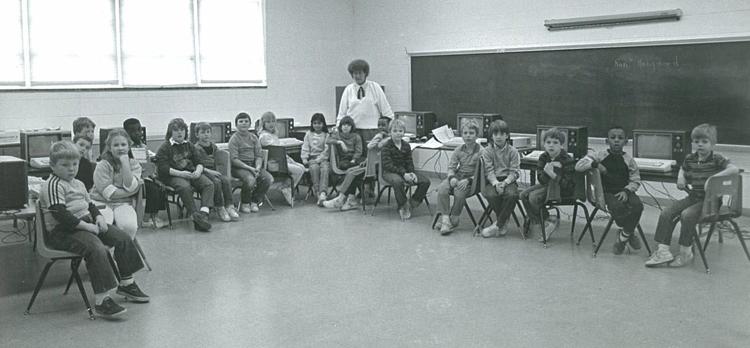 Doors close on Ingram Post Office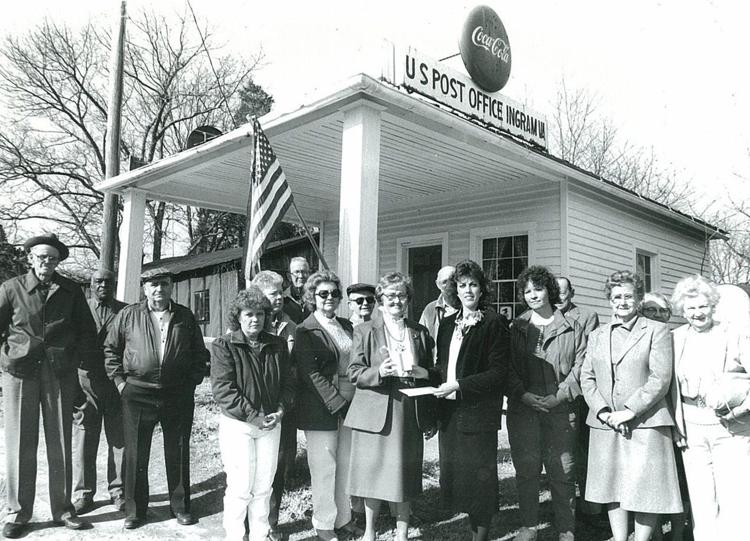 Students rewarded for reading achievement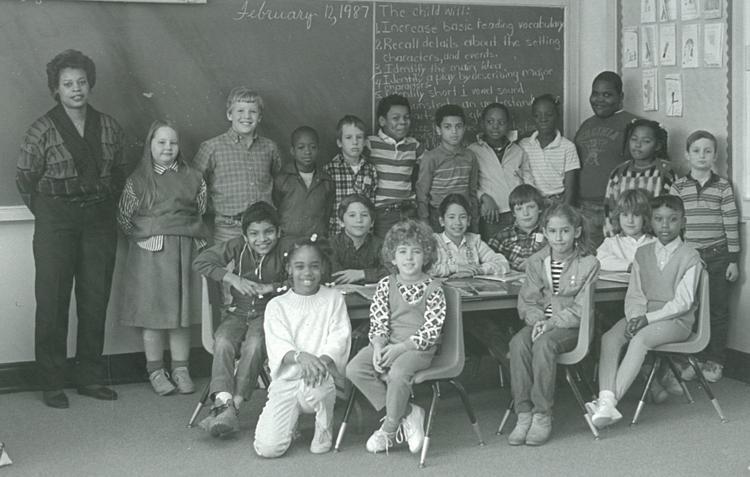 Celebrating 75 years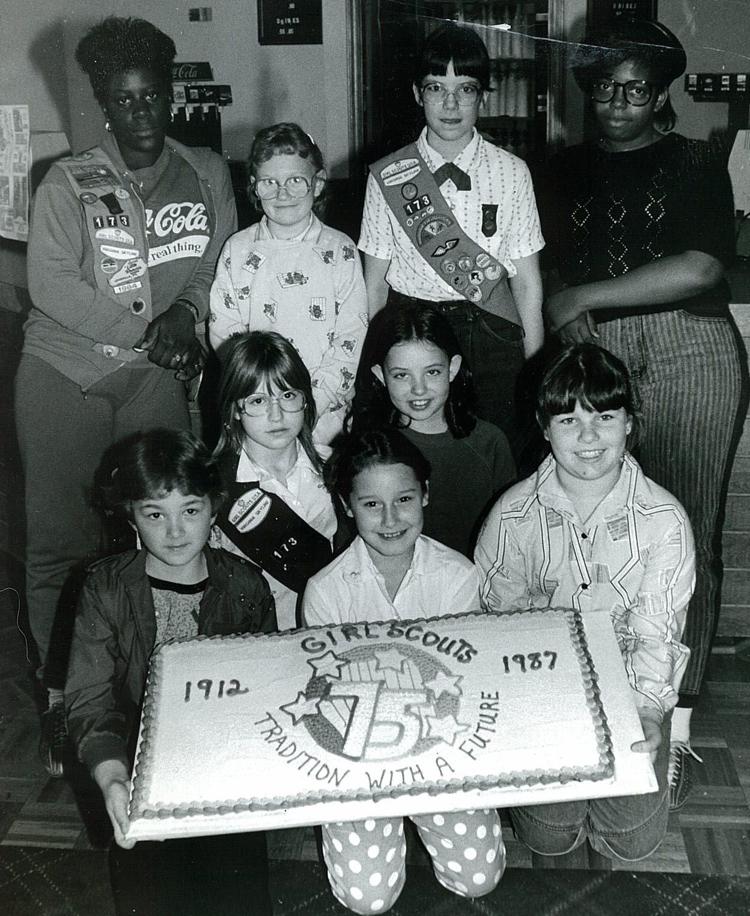 Kenneth and Marie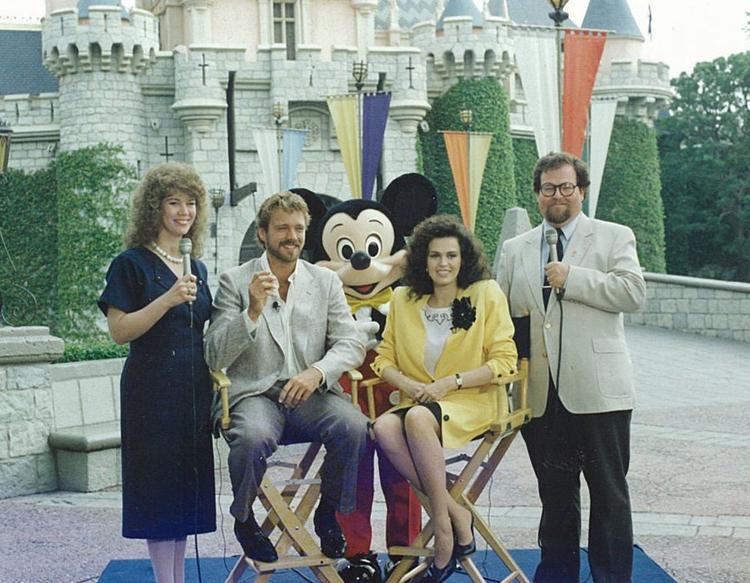 Kids' Kollege in 1994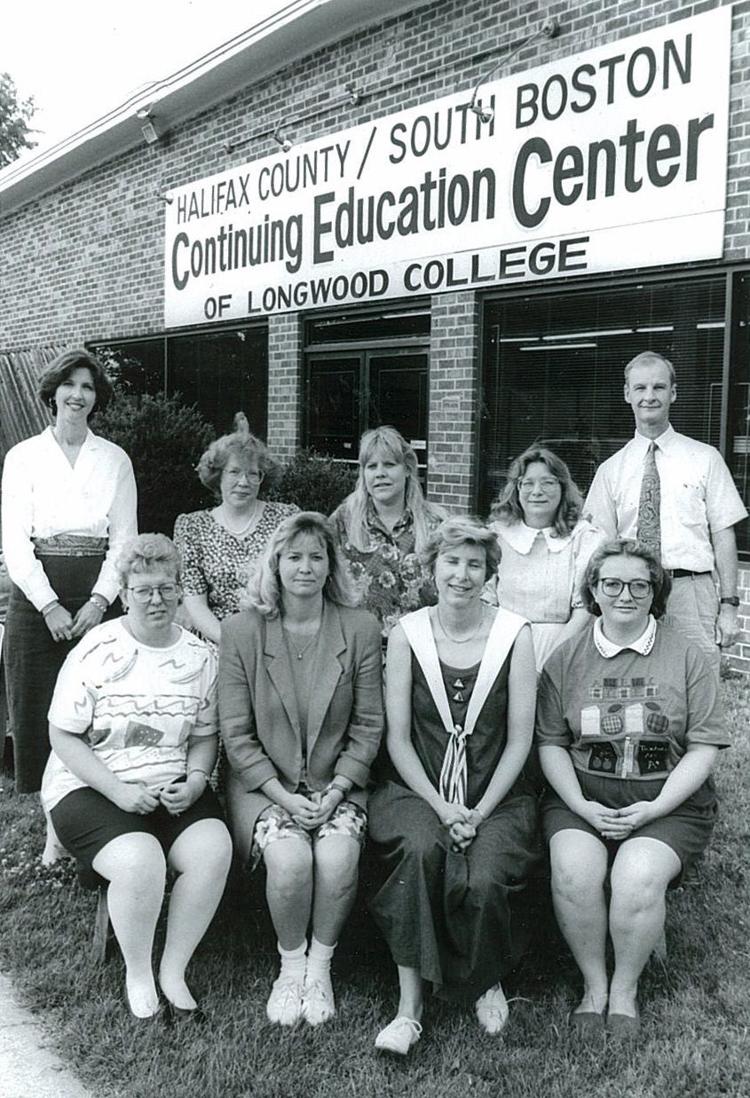 Learning the printing press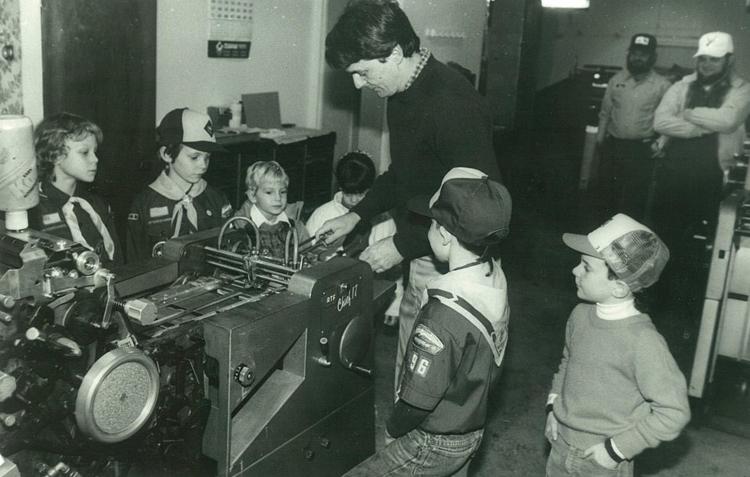 Virgilina Elementary first grade class 60 Years ago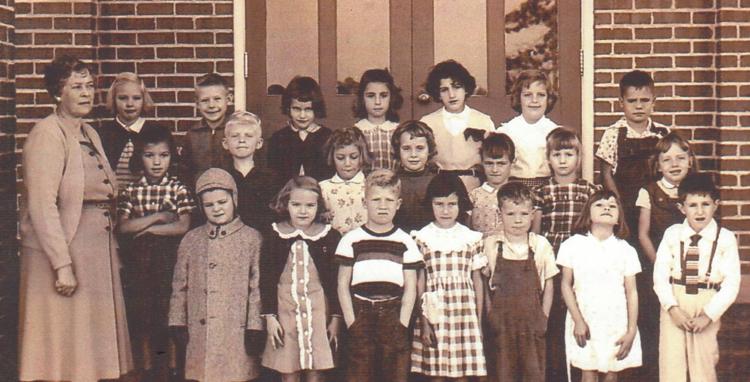 Virgilina Girl Scout Troop #215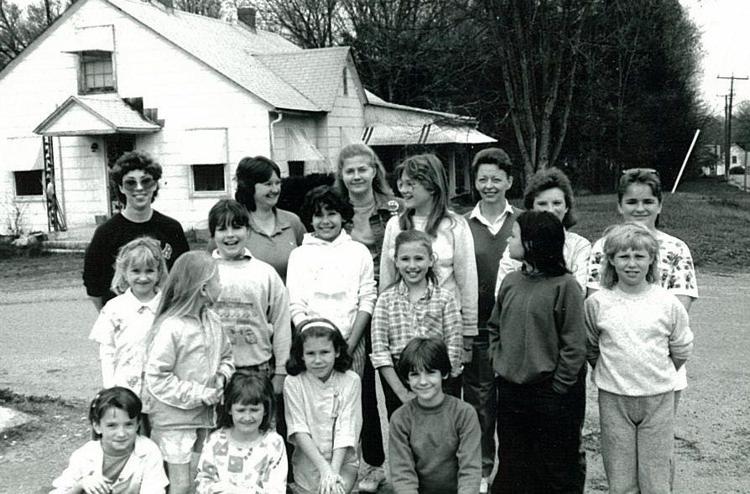 Pig farm tour in Alton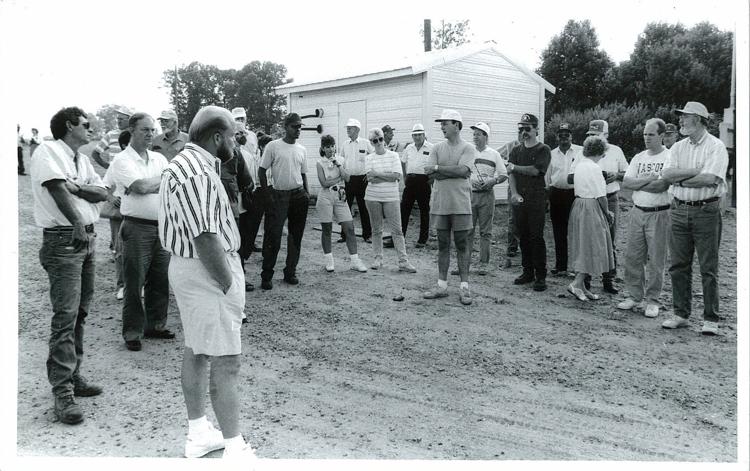 U4EA performs with stop six-band concert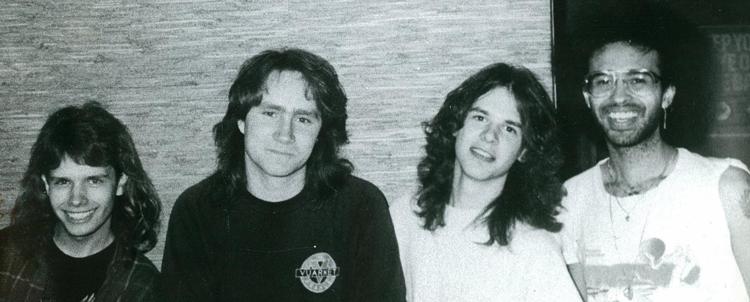 Jamestown fort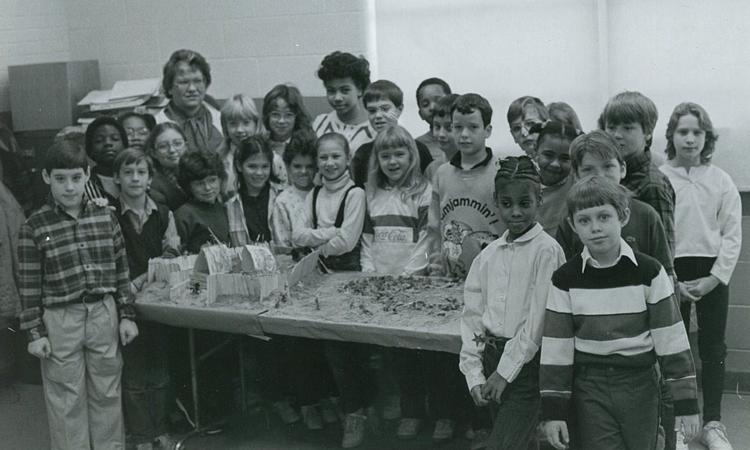 1987 Olympics Day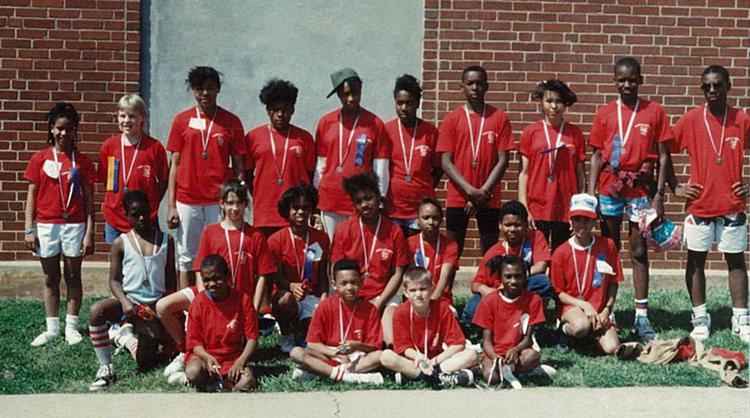 Tobacco Task Force meets

Halifax County Senior High Florist Department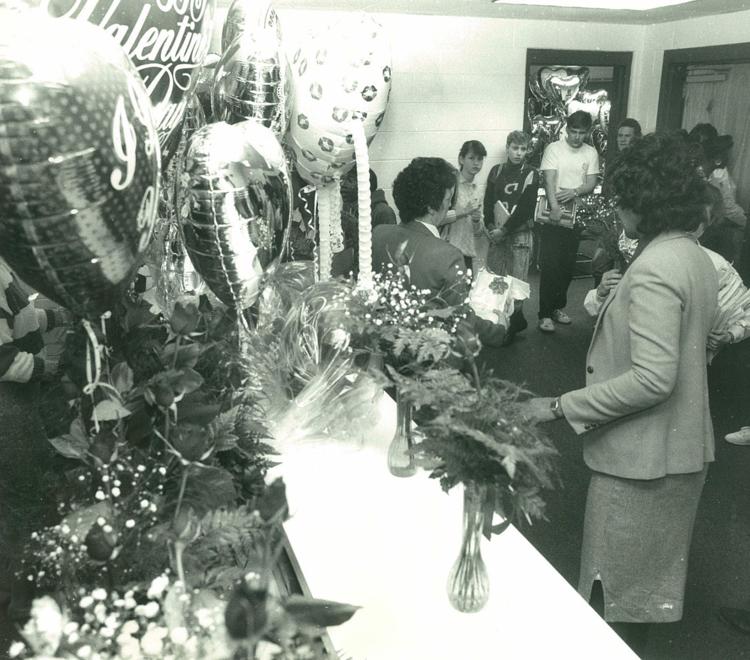 DAR essay contest winners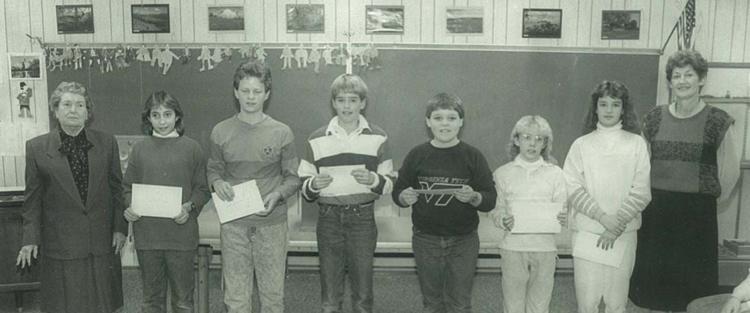 New birthing center dedicated
Battling the blaze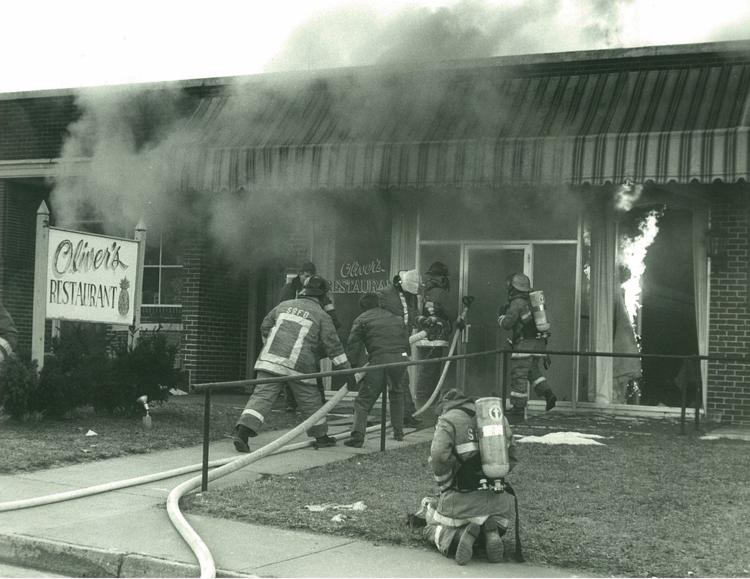 On the march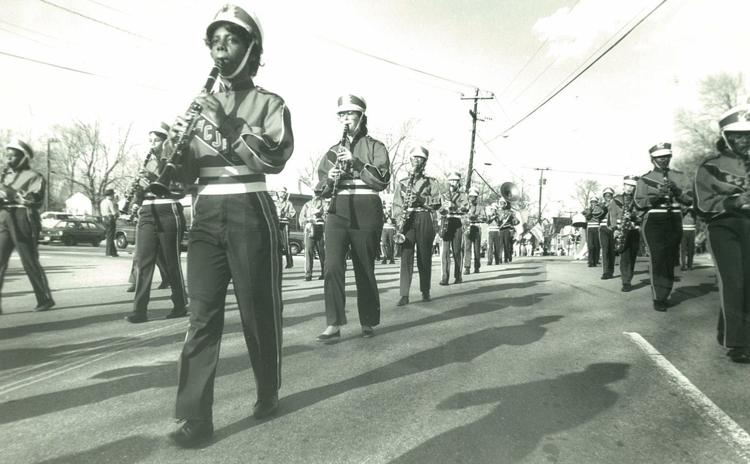 SCA donates food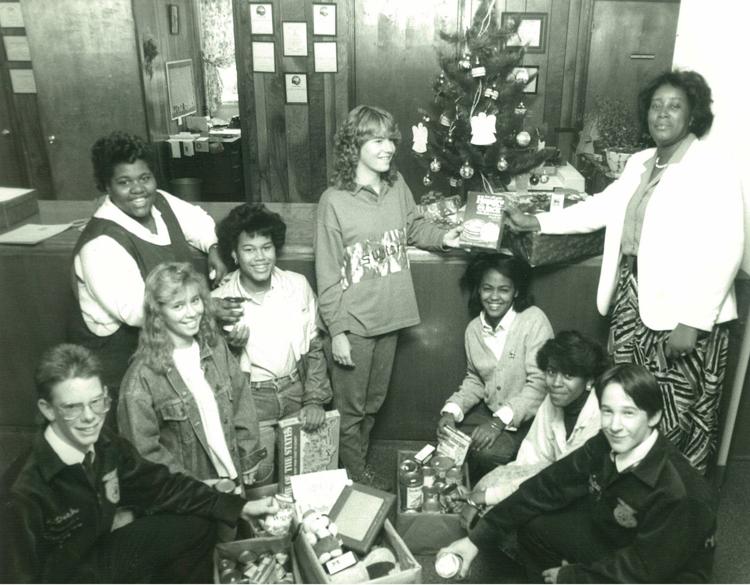 Tough defense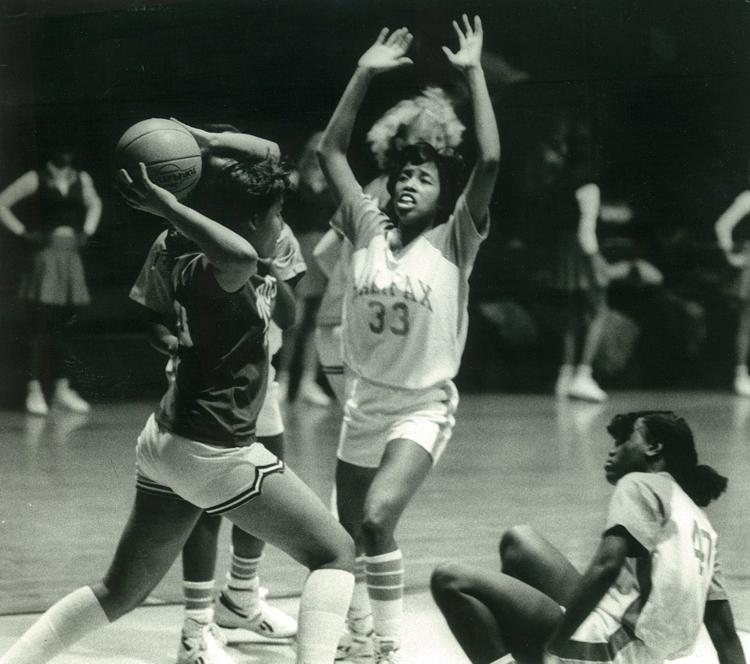 Community Christmas Concert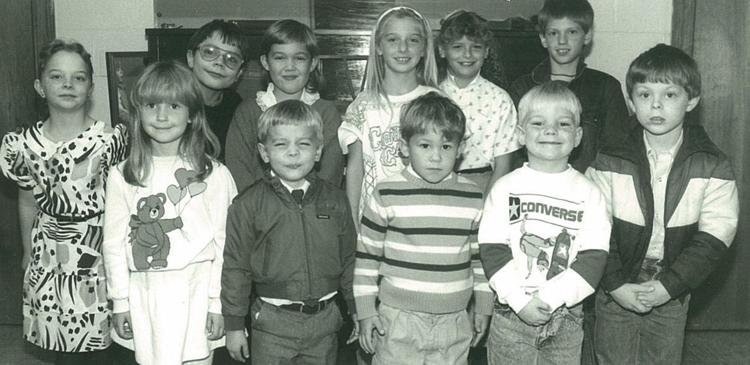 United Way board members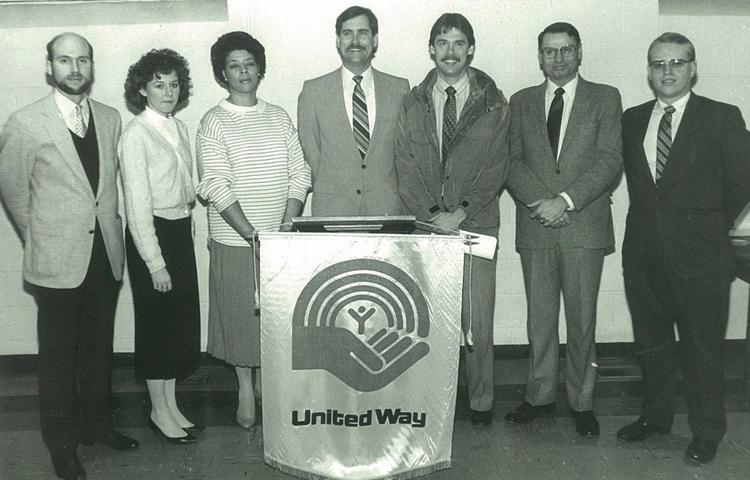 Retiring Halifax County Community Action Board of Directors

Hospital employees contribute to United Way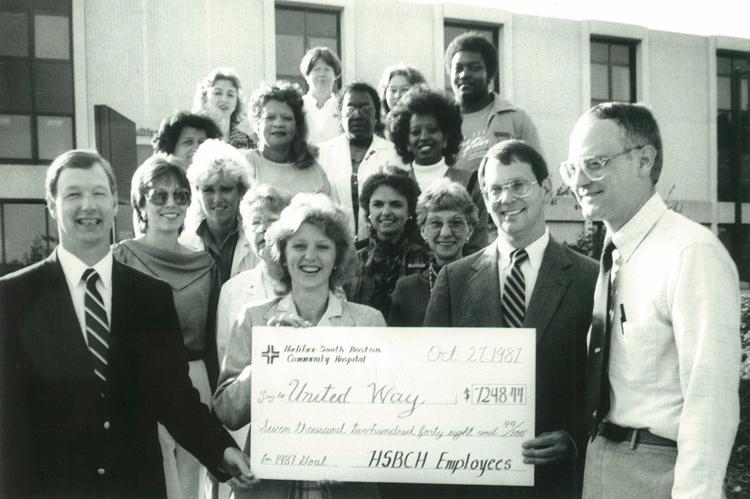 Last-minute campaigning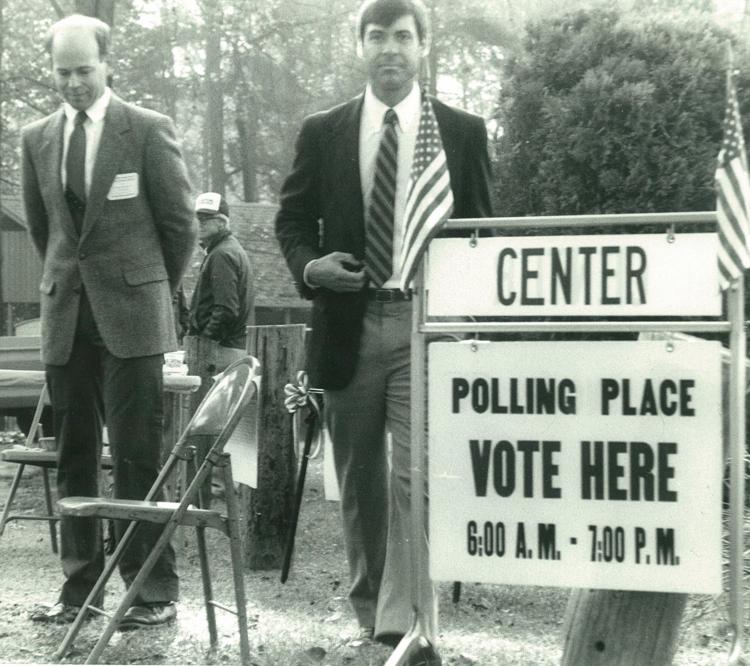 Looking over the announcement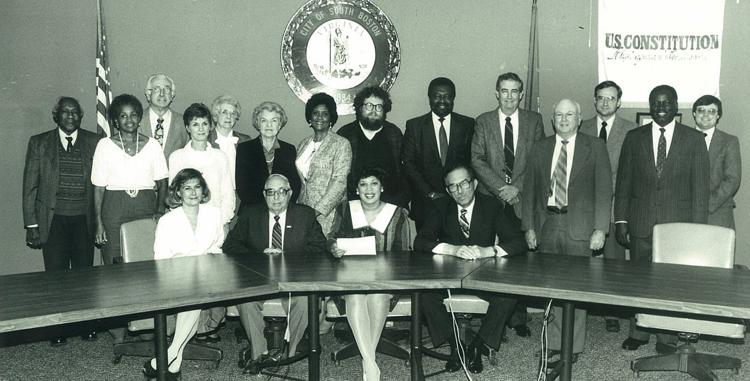 Midget champs
Cast of 'Annie'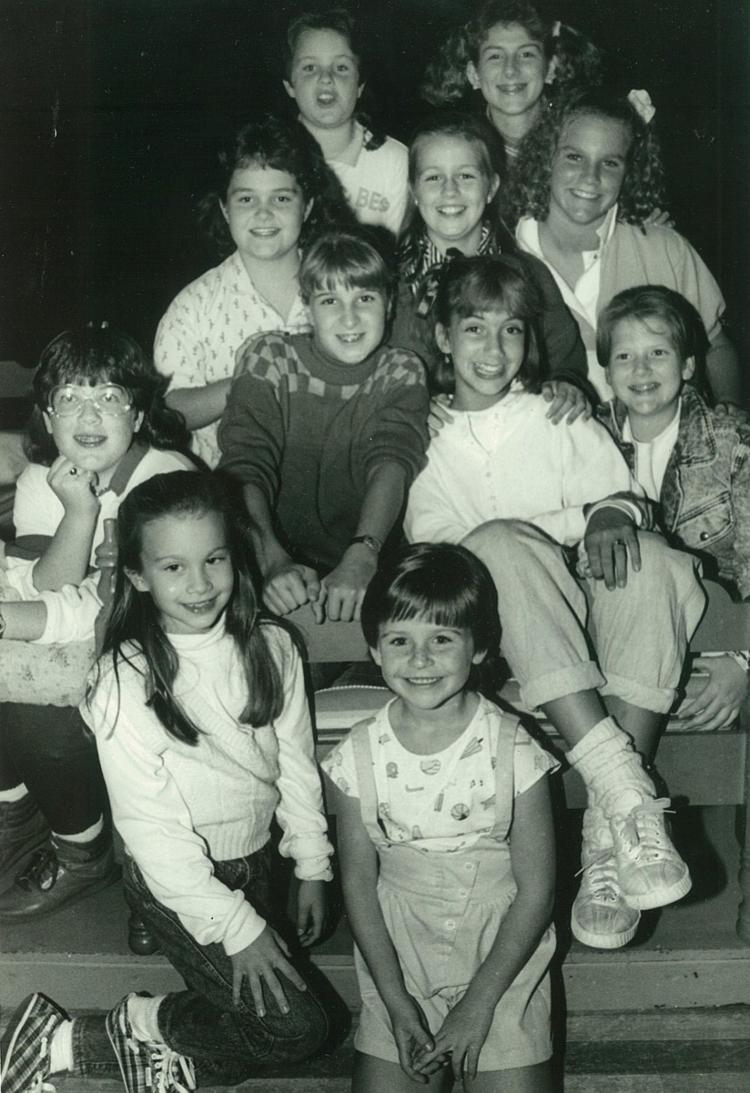 Making presents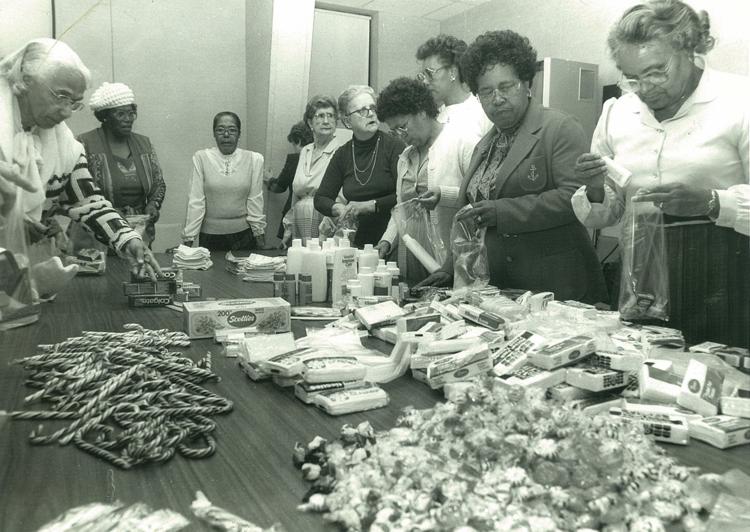 Medal and certificate recipients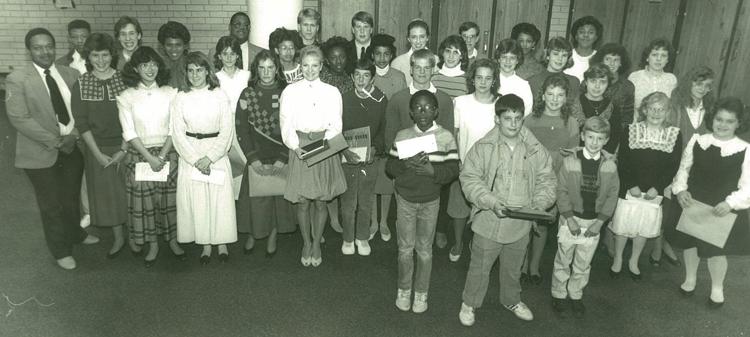 Career Day at Senior High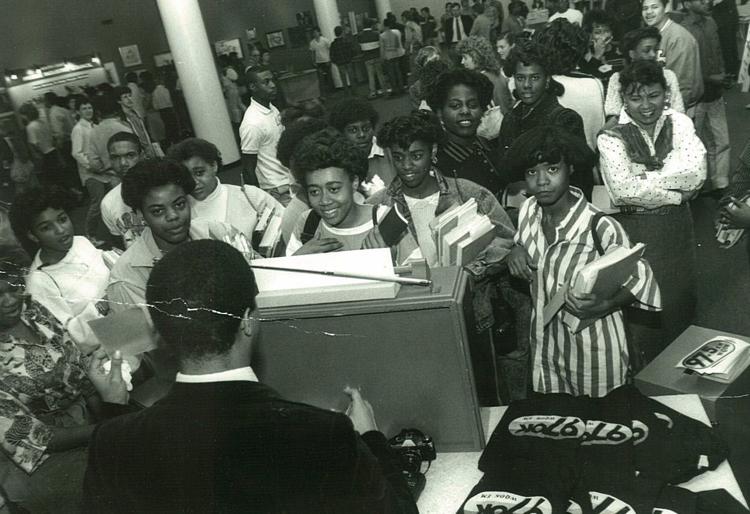 Essay contest winners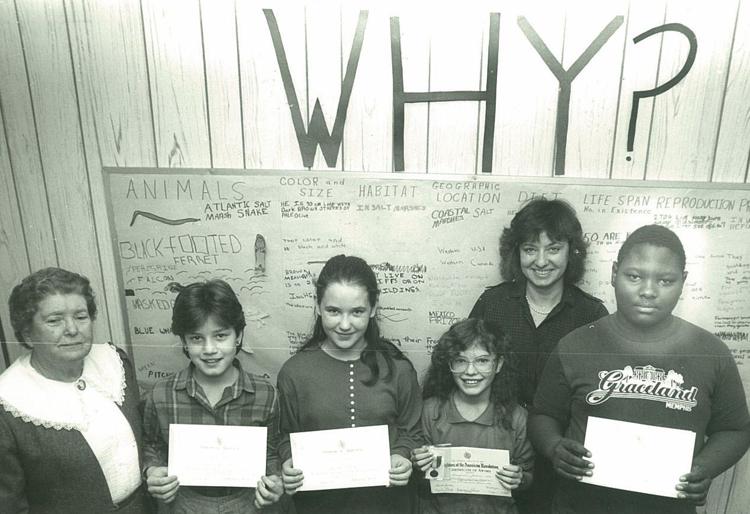 Cantaloupe Festival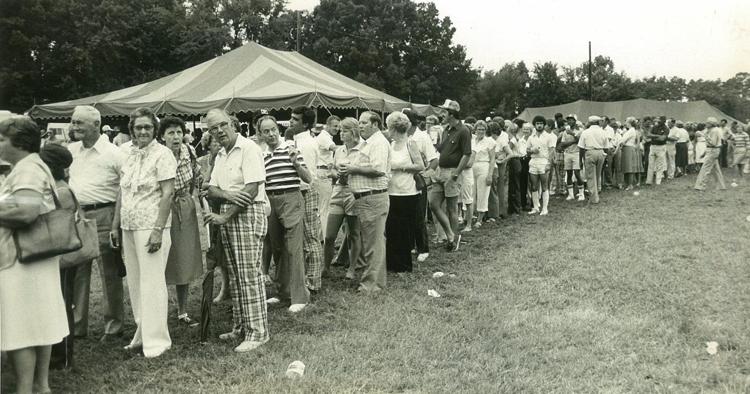 Registered nursing students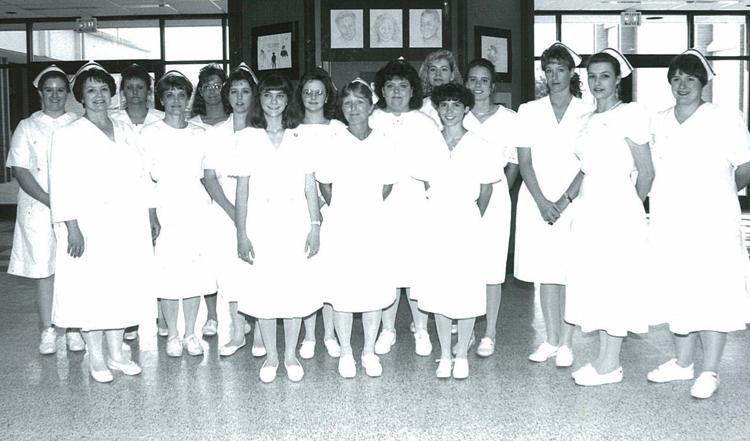 Basketball camp in 1991

ABWA officers installed in 1991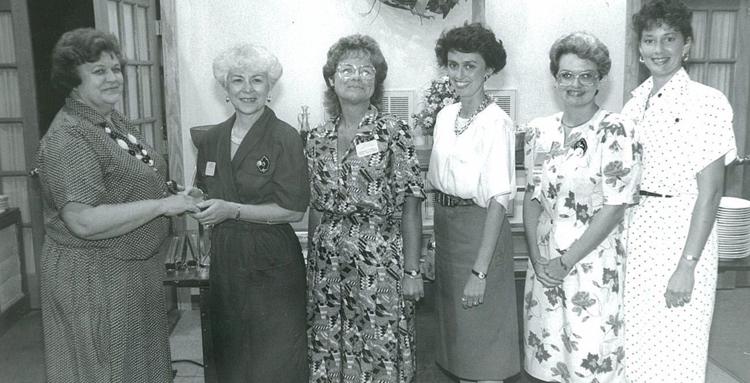 Day Care Center honored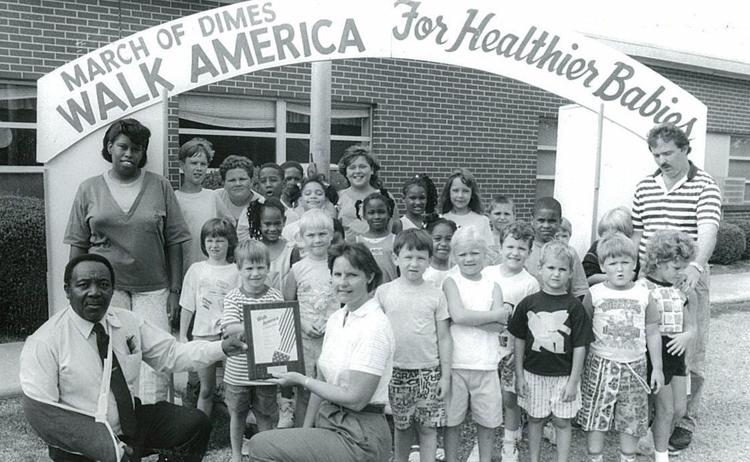 Democrats meet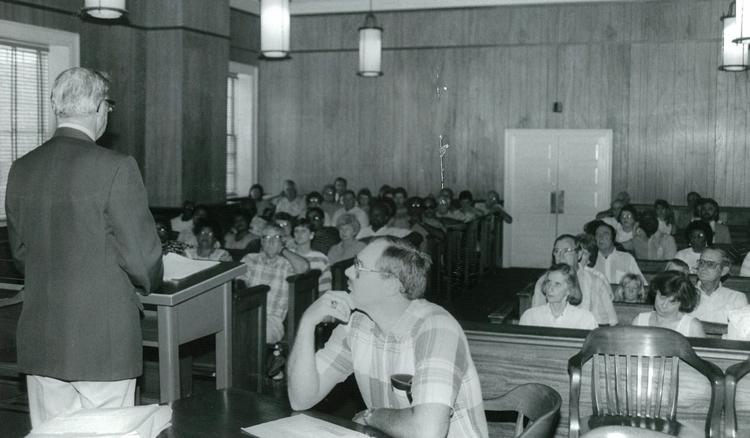 4-H Fashion Revue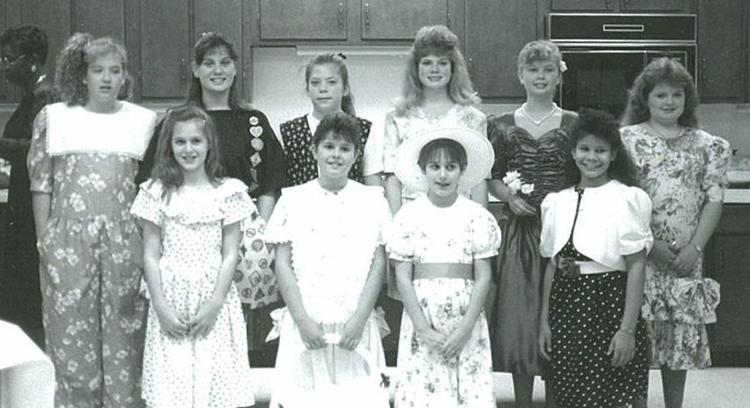 Division champions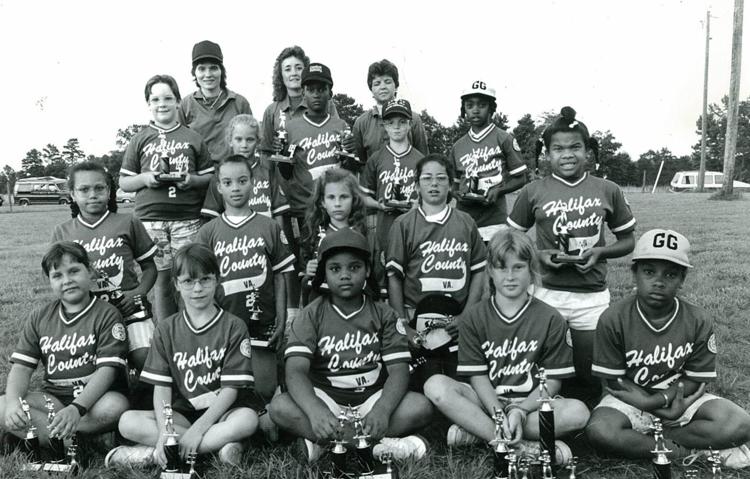 Ponytail champions in 1991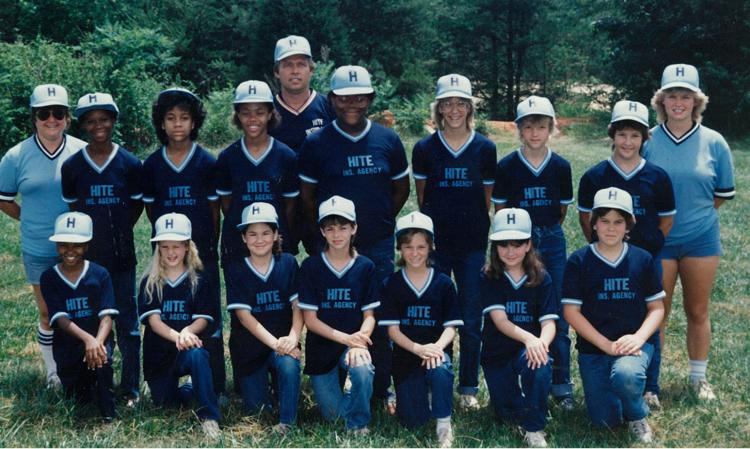 Halifax-South Boston Angels team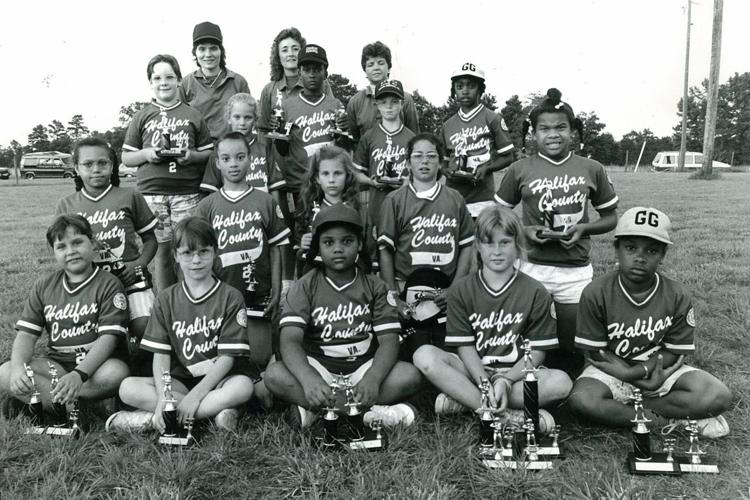 Off for a week at summer camp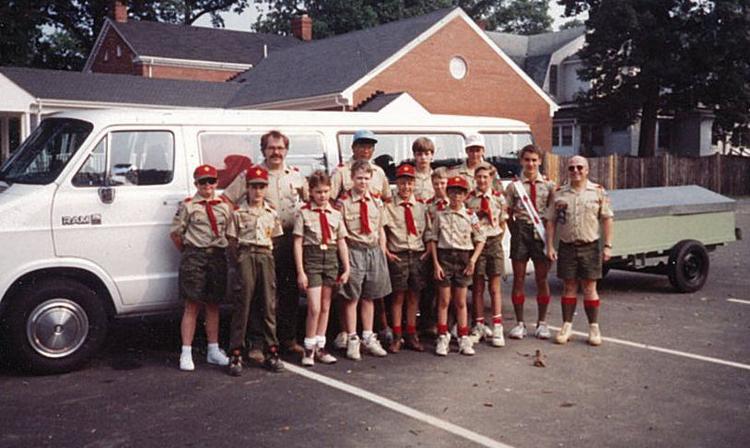 Appointed to position of warrant officer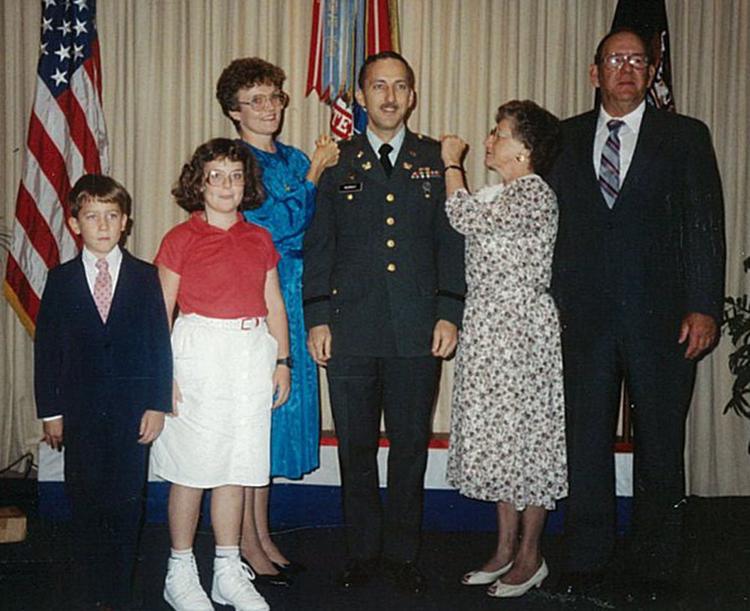 Handmade afghan raffled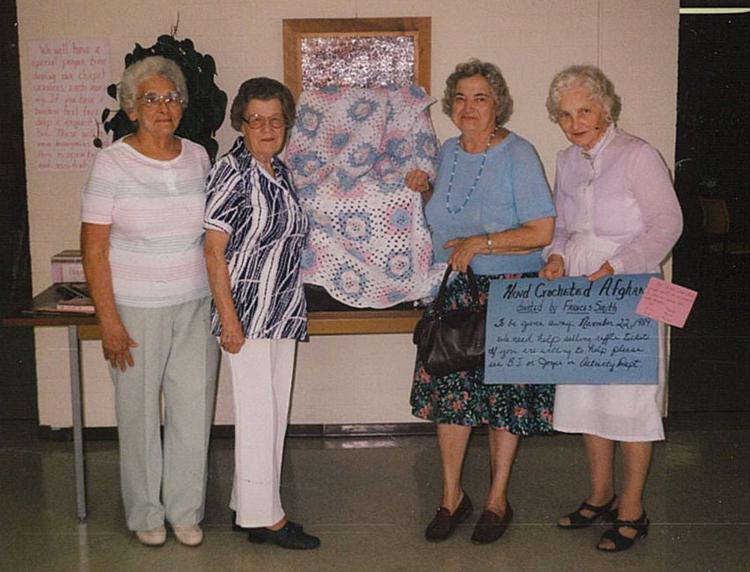 Cooperative Month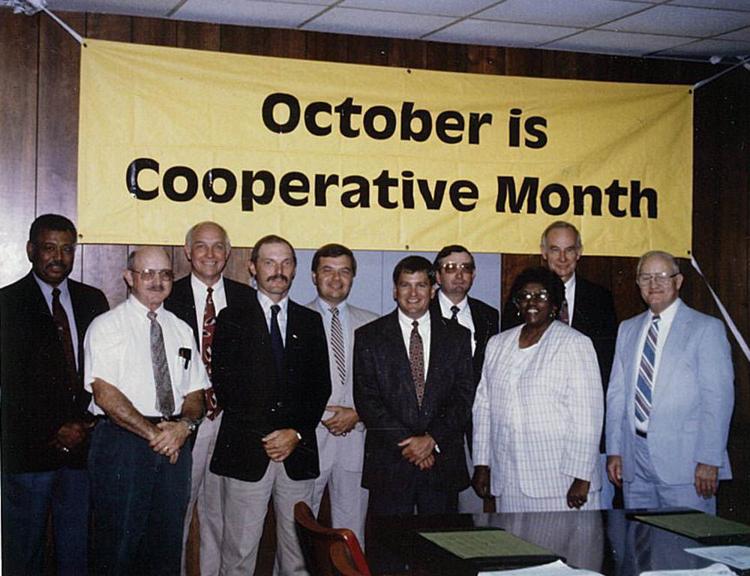 Lunch with students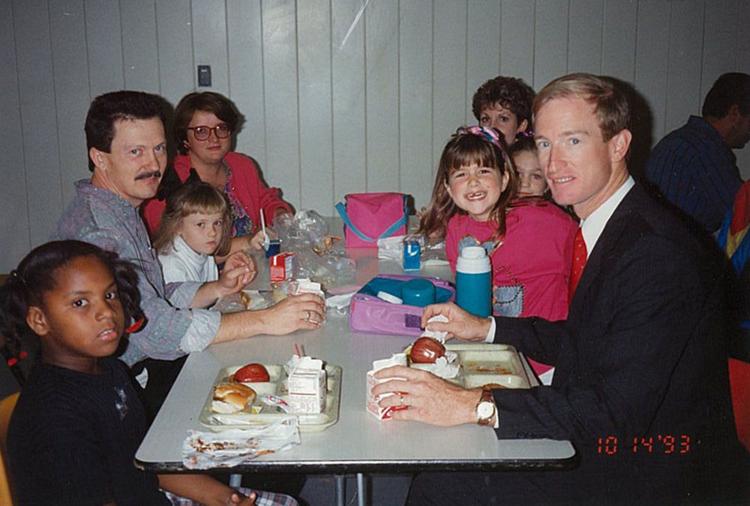 Barn owl nests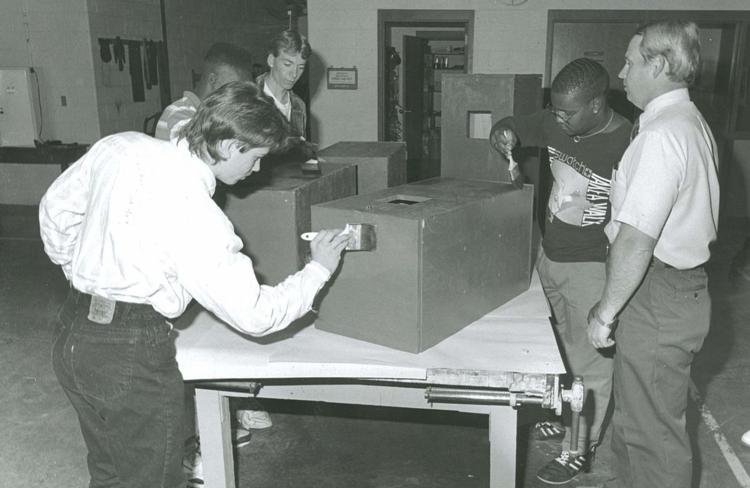 Little olympians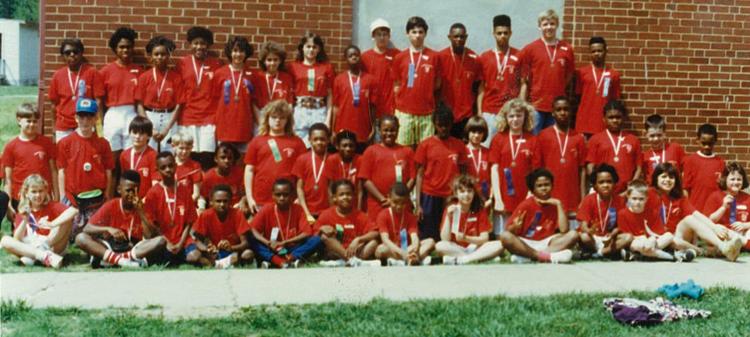 Wishful thinking?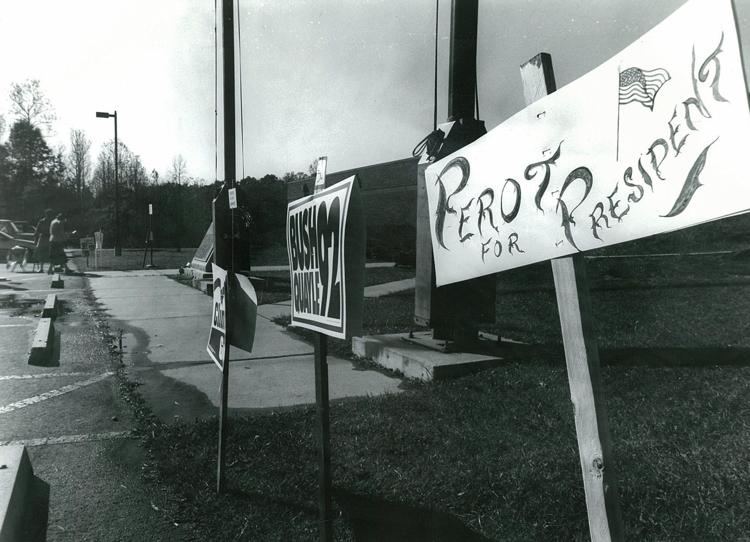 Pilgrim Lady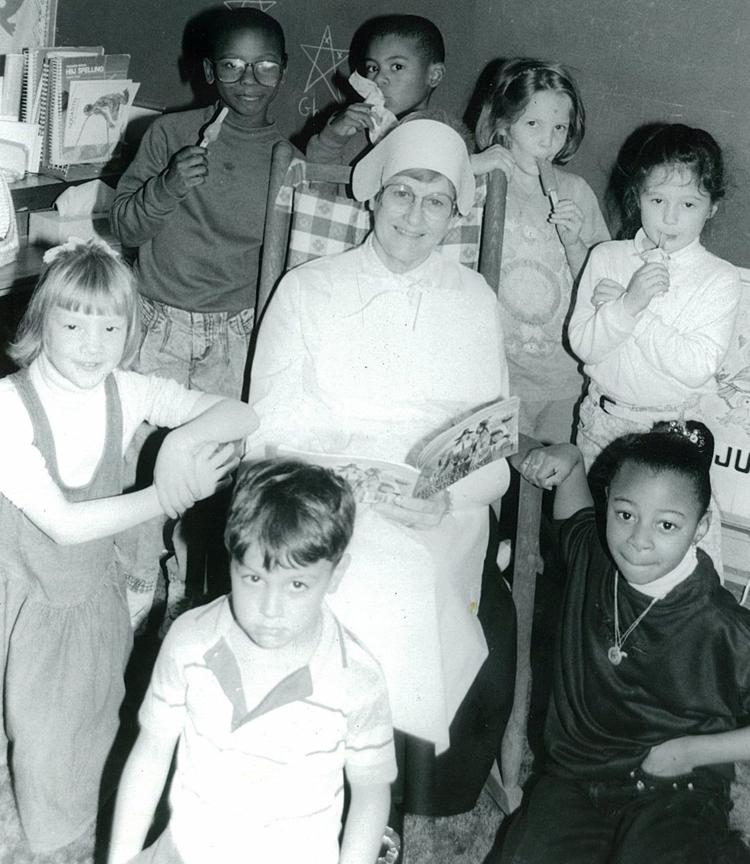 Halifax County Community Action Agency Board of Directors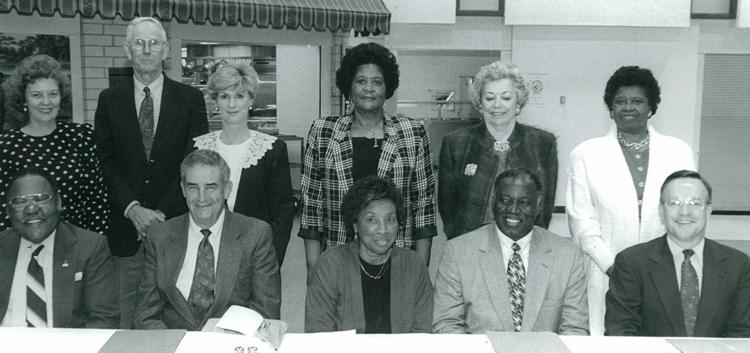 'Chick or Treat?'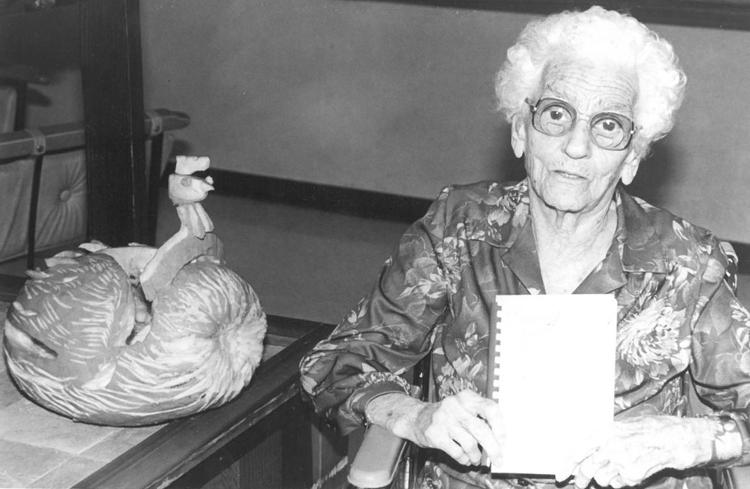 Hyco road ruritan club officers in 1993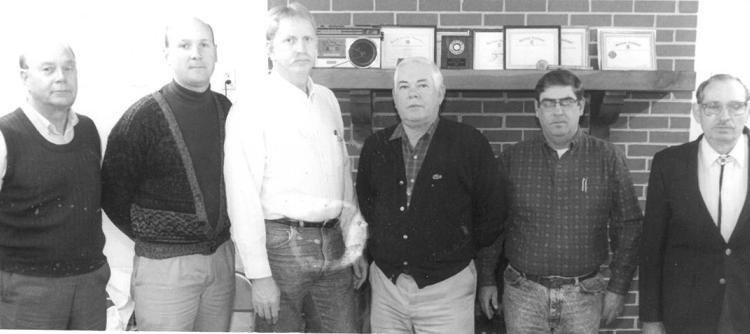 Community Chorale prepares for concert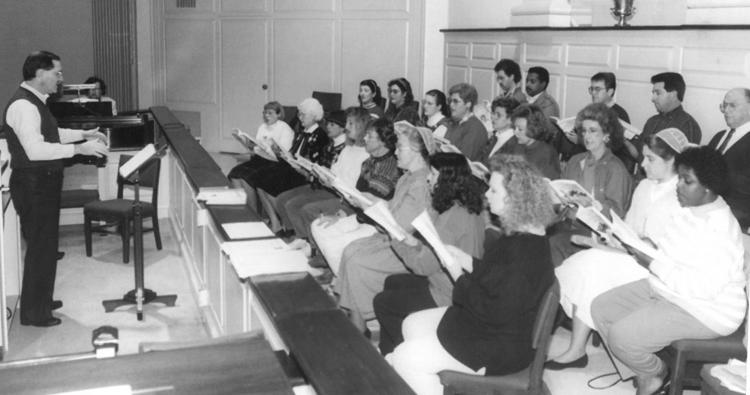 'A Christmas legacy'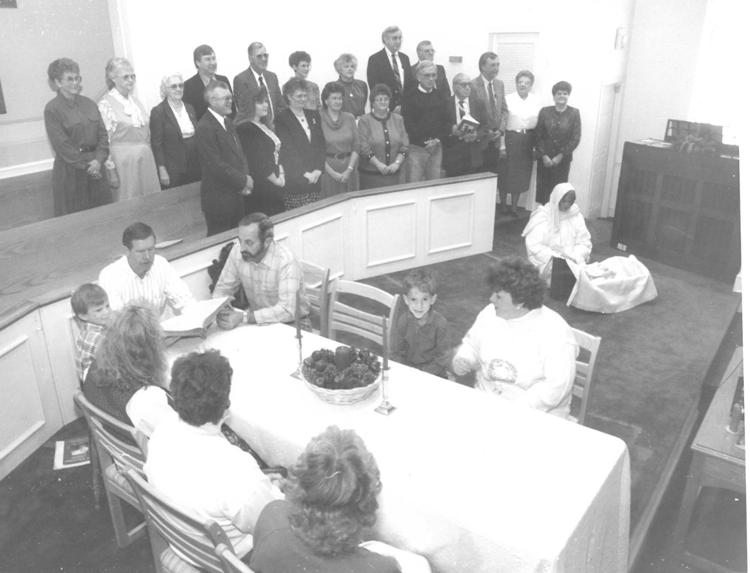 Adopt an angel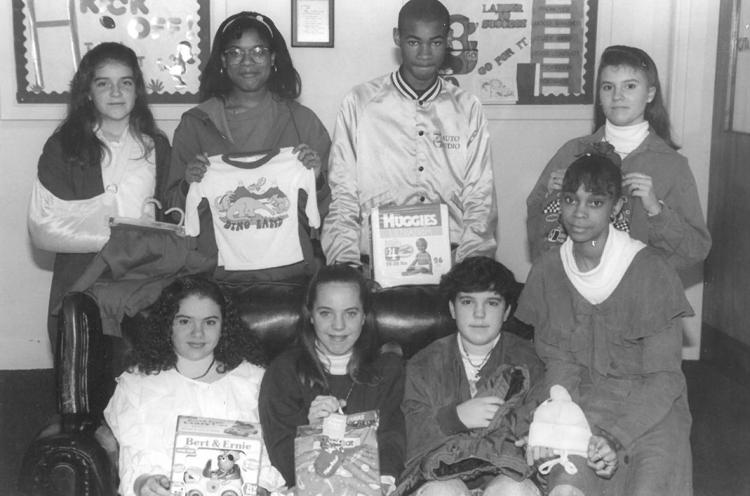 Students make 'stone soup'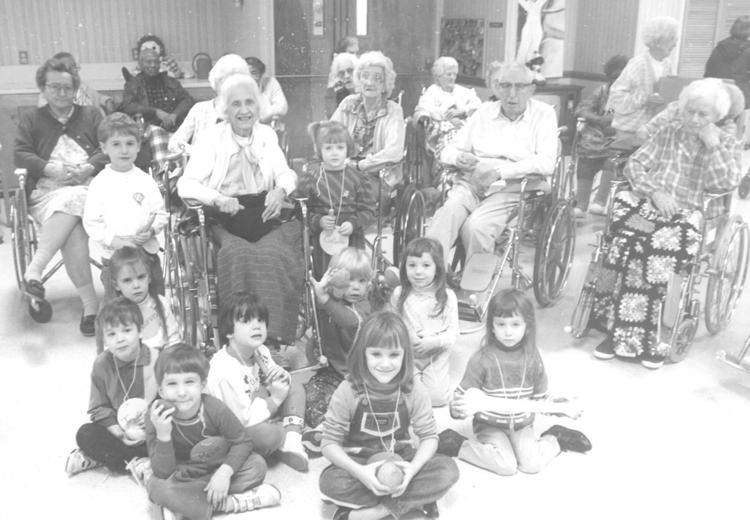 Talking champ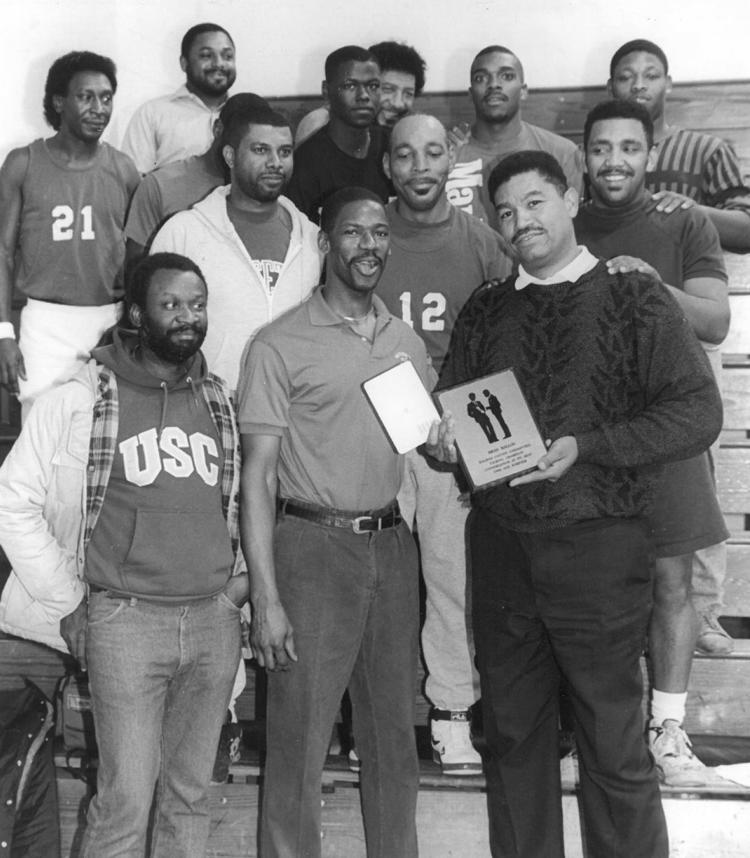 Blast from the Past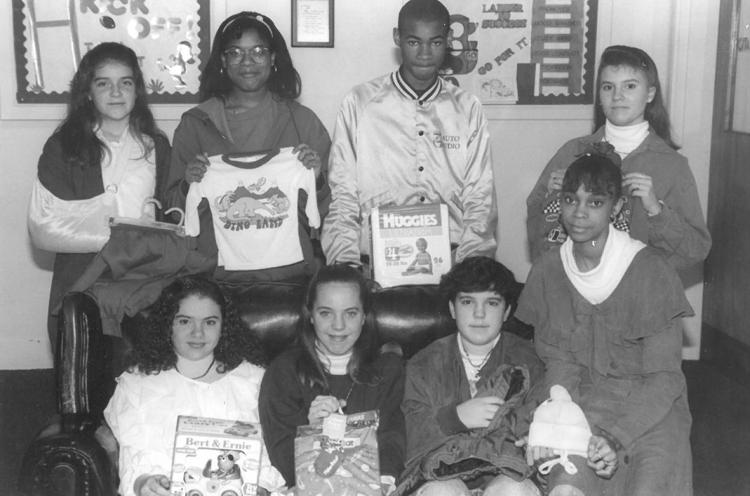 'Shared kidness'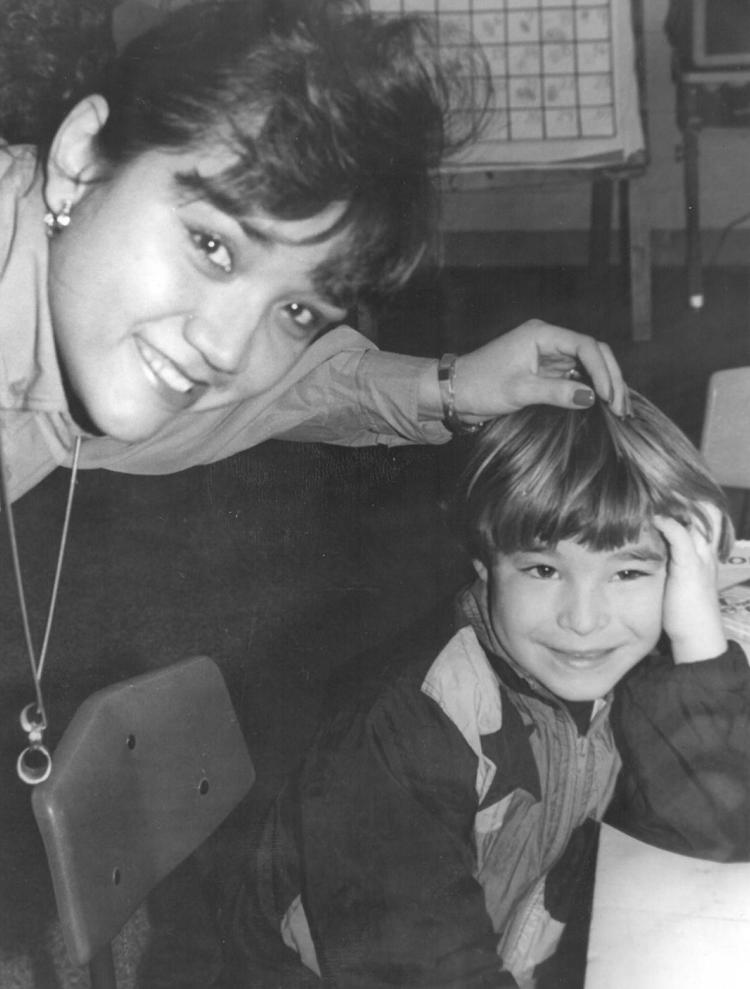 Blast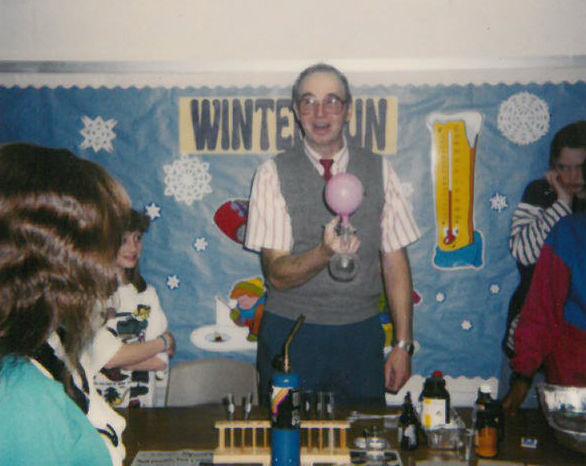 Blast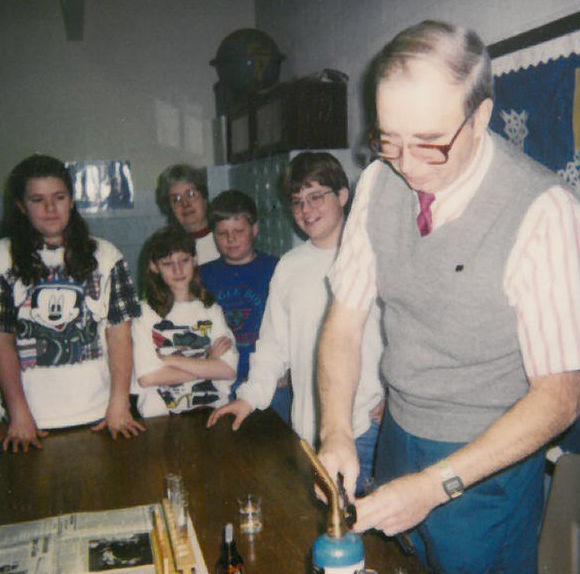 Remembering South Boston's Company 'F'

Share the fun talent show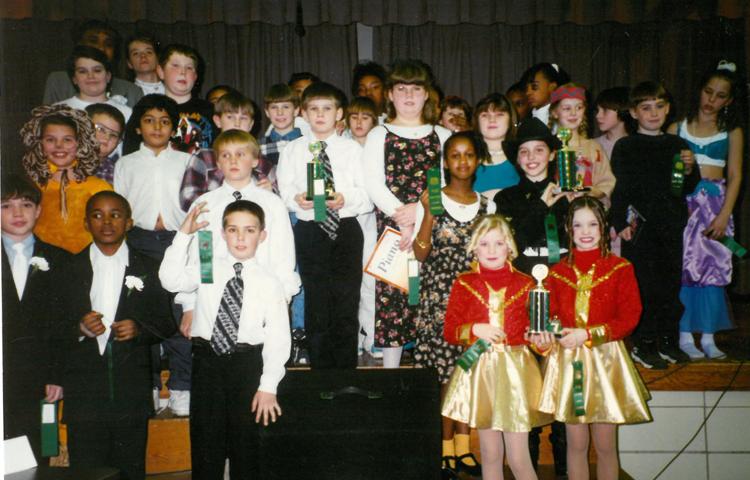 A good turn for the community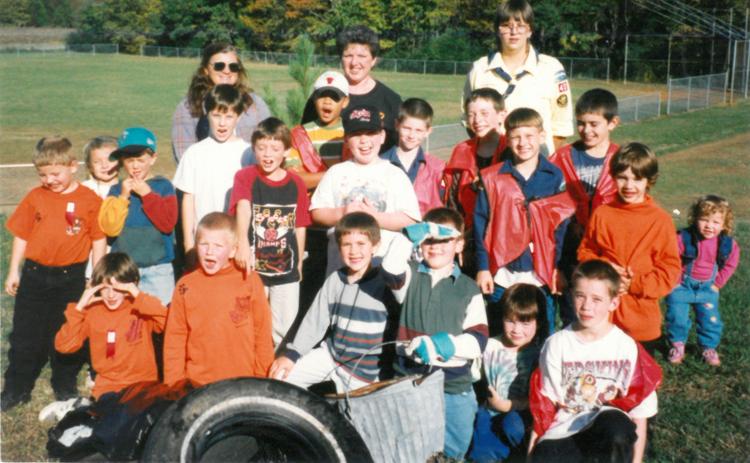 Halifax County 4-H Share The Fun Show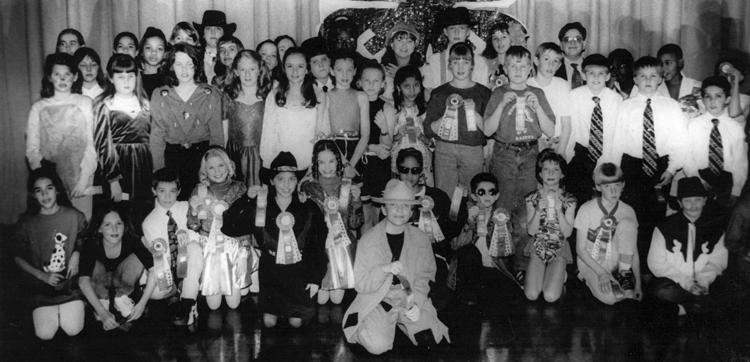 Passports for International Day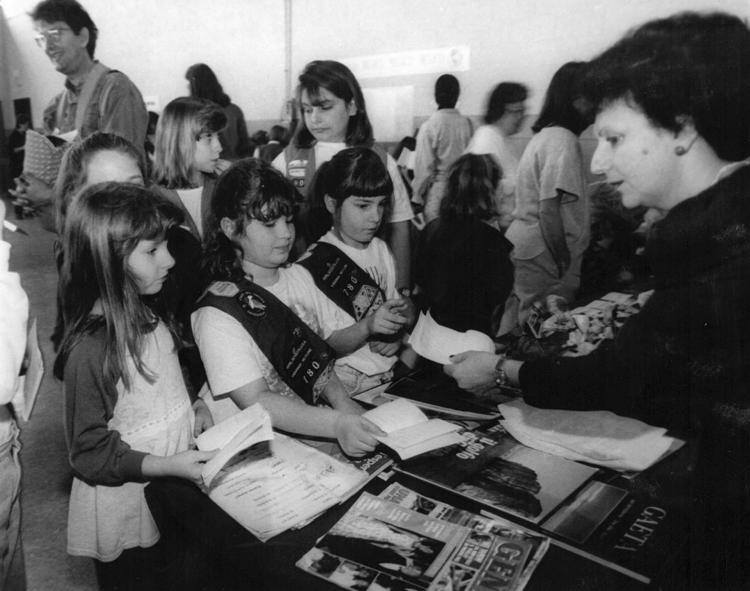 Food drive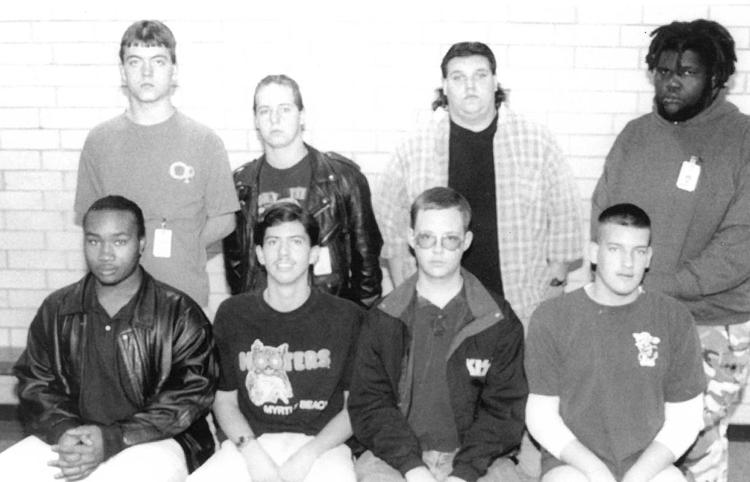 Halifax County Cancer Association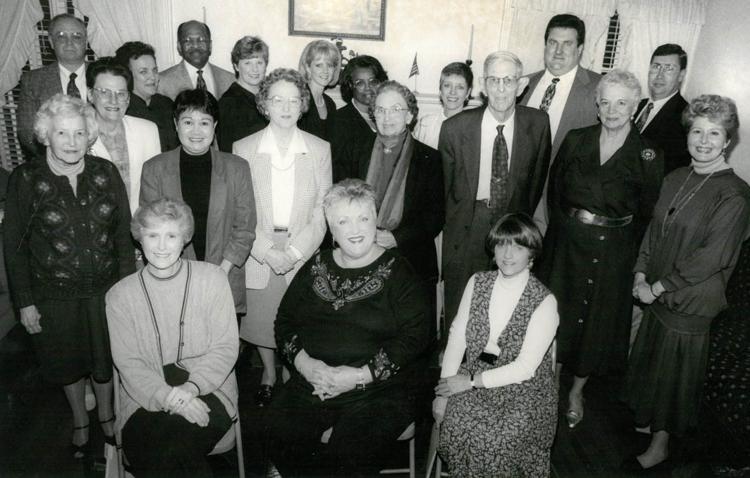 Toddler's Walk-A-Thon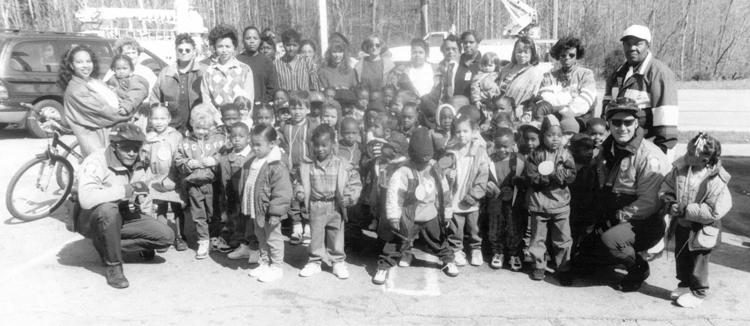 Young bowlers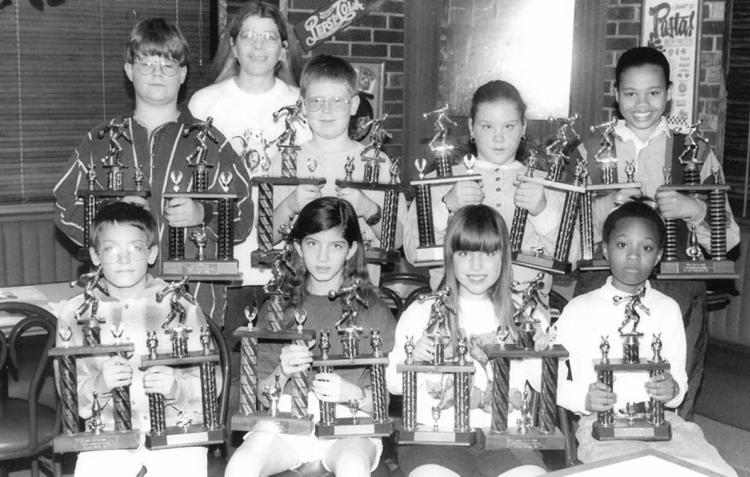 Concert and parade competition