10 YEARS AGO | 2010
• Alton-based TMI AutoTech, Inc. (TMI) announced Tuesday it recently acquired all North American manufacturing, distribution, sales and service rights for HoodXpress from Litens Automotive Group in Woodbridge, Ontario, Canada and Tendeco Sales Inc. in London, Ohio. TMI AutoTech, Inc. is an established, owner-managed and operated Virginia corporation, located within the business campus at Virginia International Raceway. 
• The North Halifax Volunteer Fire Department will kick off its annual marathon Saturday having on display its state-of-the-art helipad. The lighted helipad was made possible through the joint support of Halifax Regional Hospital and Centra Health. According to NHVFD chief Ronnie Waller, by Med-Life helicopters having access to this helipad, the members of the community have the availability of immediate emergency care. 
• Former Comets football players continue to shine on the gridiron with their respective collegiate teams thus far this season. Allen Stephens, playing middle linebacker for the Morgan State Bears, finished tied for the team lead with six tackles Saturday in Morgan State's 14-7 win over Bowie State. Patrick Terry, a receiver at Winston-Salem State University, had two catches for a total of 34 yards, including his first collegiate touchdown reception (20 yards), in a 21-14 win last Saturday against North Carolina A&T State University.   
20 YEARS AGO | 2000
• Supervisors approved a request Tuesday night for funds to have a certified appraisal and an environmental assessment of property that supervisor James E. Edmunds II has offered as a park site. Edmunds, who has offered approximately 100 acres bordering Route 360 and Route 716, did not vote on the issue. Jerry Lovelace, assistant county administrator, told supervisors the reports are needed as the county seeks grants and resources from state and federal sources for development of the proposed park. Lovelace estimated $200 for the appraisal and between $1,000 and $5,000 for the assessment. 
• Presto! Definitively speaking, the word means ready, at hand. To Halifax County and the surrounding area, Presto means that and much more. Maker of plastic disposer bags, food storage bags, recloseable freezer bags, disposable containers and pallet stretch wrap, Presto is celebrating its 20th anniversary in the Halifax County Industrial Park. Alcoa Inc. acquired presto from Reynolds Metals last year. In addition to its packing products, Alcoa is a worldwide leader producer of aluminum, including mining, refining, smelting, fabricating and recycling.  
• A little trickery and a handful of mistakes doomed Halifax County Middle School Wednesday in an 18-12 season opening loss to Park View. "I was satisfied with our intensity but the mistake and penalties have got to go," said new Lions head football coach Wayne Sutphin after the loss in his team's home opener. "We had far more mistakes than Park View did. You can't have that in close ball games."  
40 YEARS AGO | 1980
• The bridge over Popular Creek and Summit Drive in South Boston has been cited as one of 1,800 street and highway bridges in Virginia that are too old or weak for current day use. The study of Virginia road bridges was conducted by The Road Information Program (TRIP) of Washington, D.C. with the cooperation of the Virginia Department of Highways and Transportation. That bridge as well as 1,799 others "should be rehabilitated or replaced," TRIP stated. 
• Virgilina Town Council has placed its stamp of approval on a tax rate, which will increase the town's income some $800 per year. The action came at the Virgilina Council meeting last Thursday night. The tax rate of 10 cents per $100 of assessed valuation of real estate and $1 per hundred of personal property was approved after an August public hearing at which no one objected. 
• Person Senior High School of Roxboro, North Carolina, exploited the flanks of Halifax County Senior High, threw up a defense that was more formidable than expected, and spoiled the season football opener for the Comets here Friday night. The 25-15 Rocket victory also was head coach Fred Palmore's debut. He was elevated to the top Comet post this fall after a stint as chief assistant to former coach Ron Ramsey. 
Previously featured photos
Twin Oaks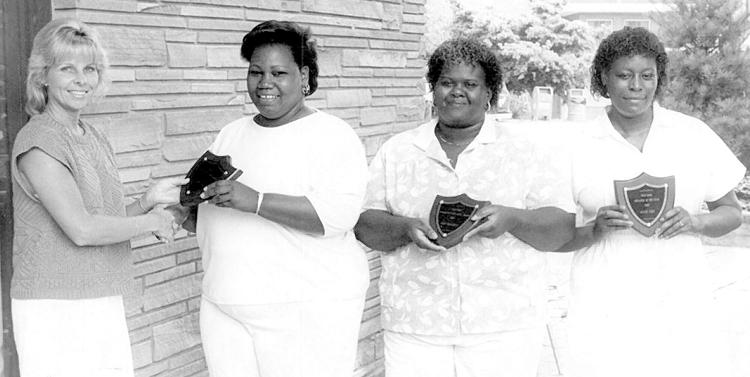 Back to school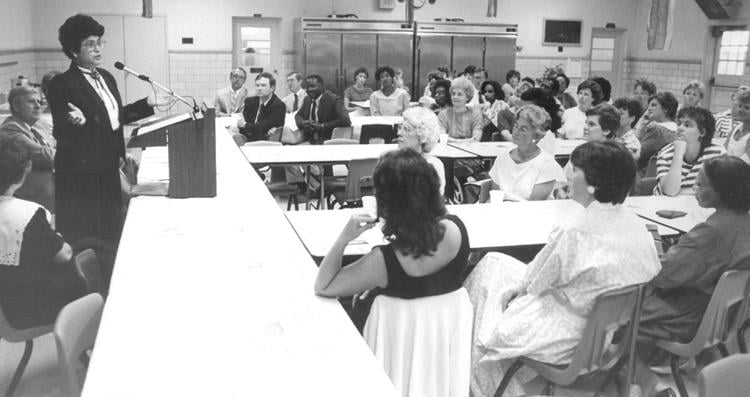 Softball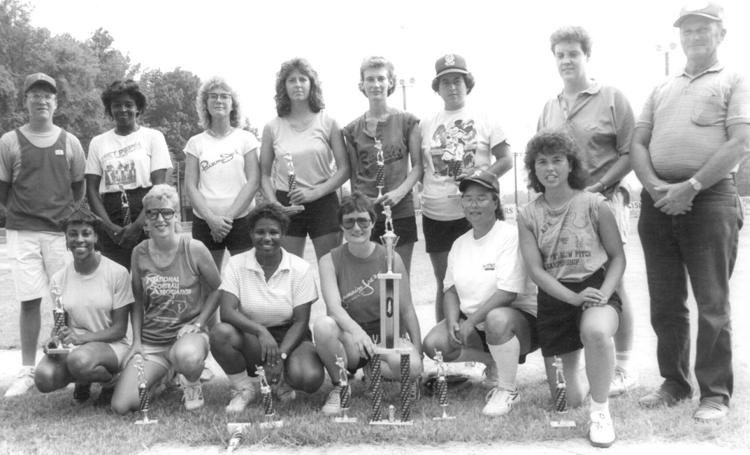 Candidate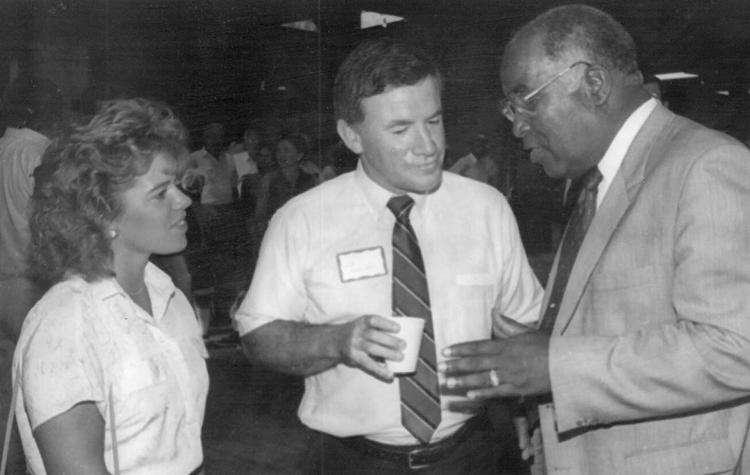 South Boston-Halifax County YMCA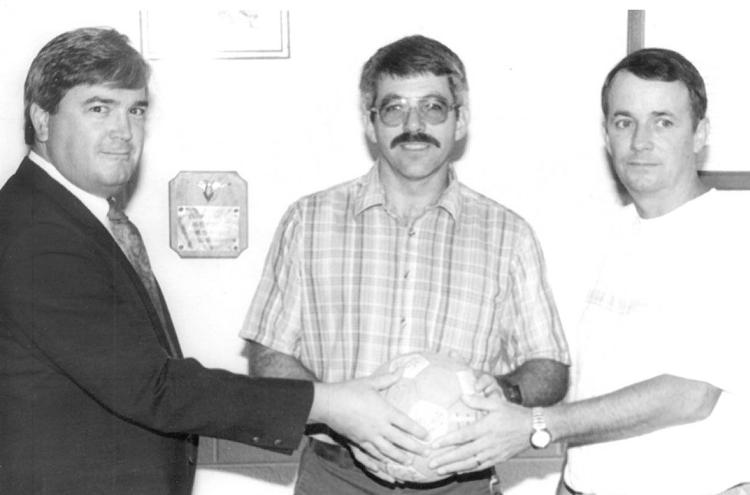 Camps

Lacing up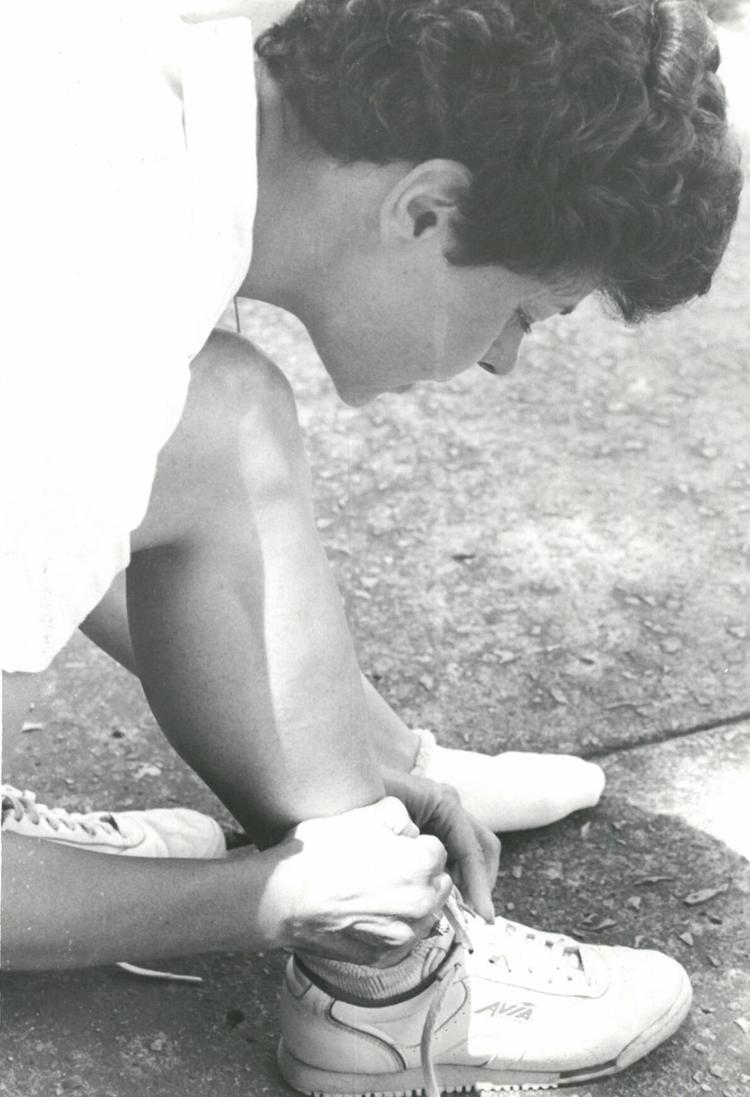 Hospital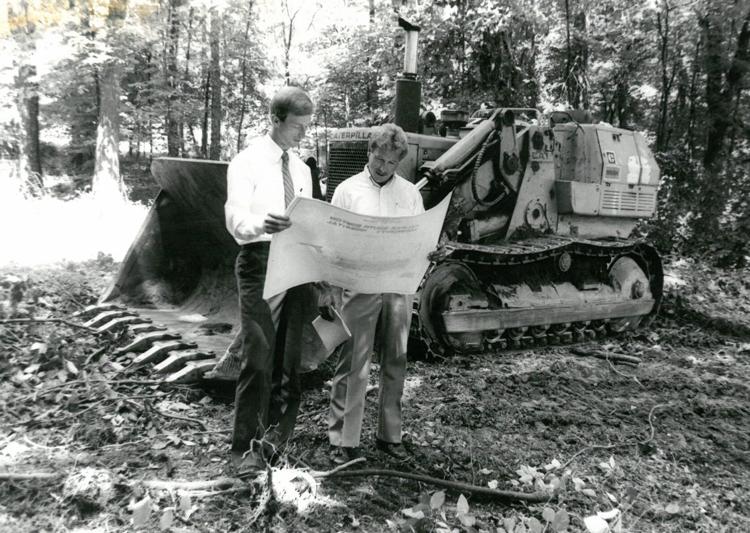 Market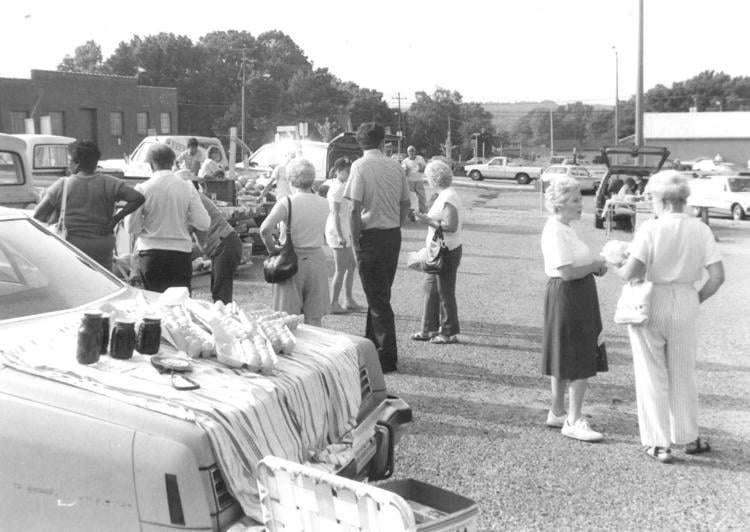 United Way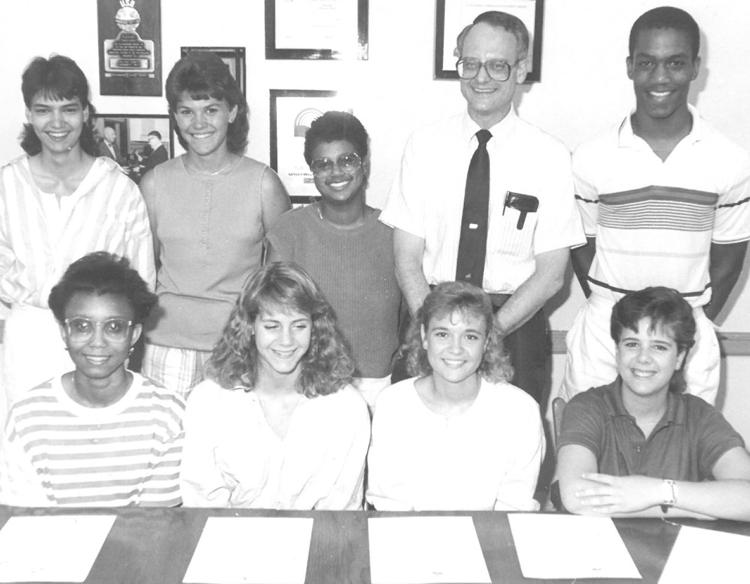 Art classes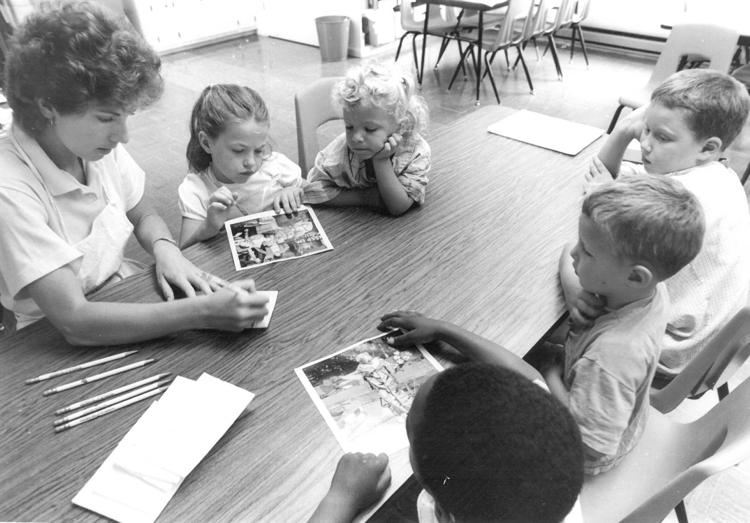 Emergency Medical Technicians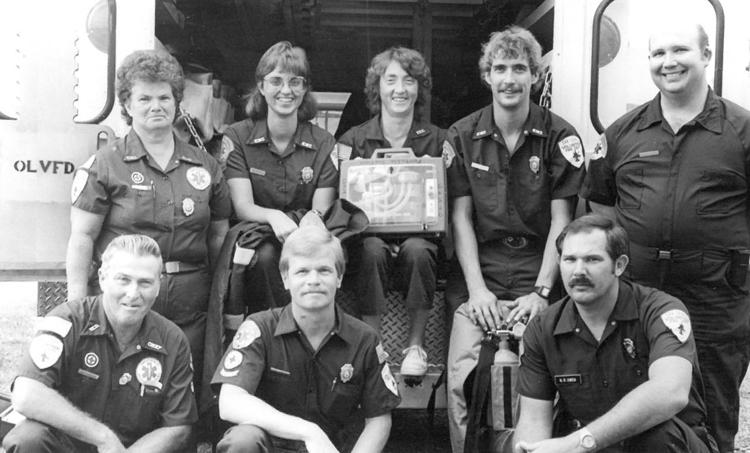 Clean-up crew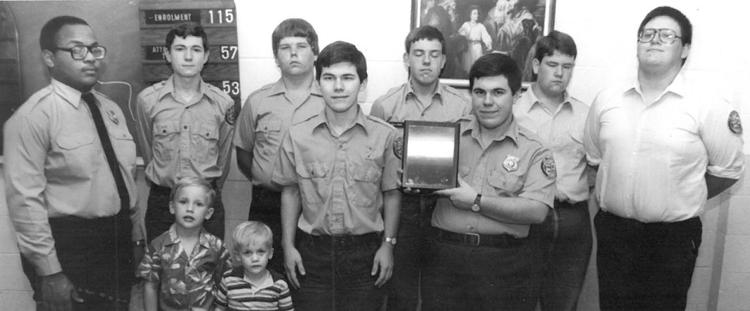 Awards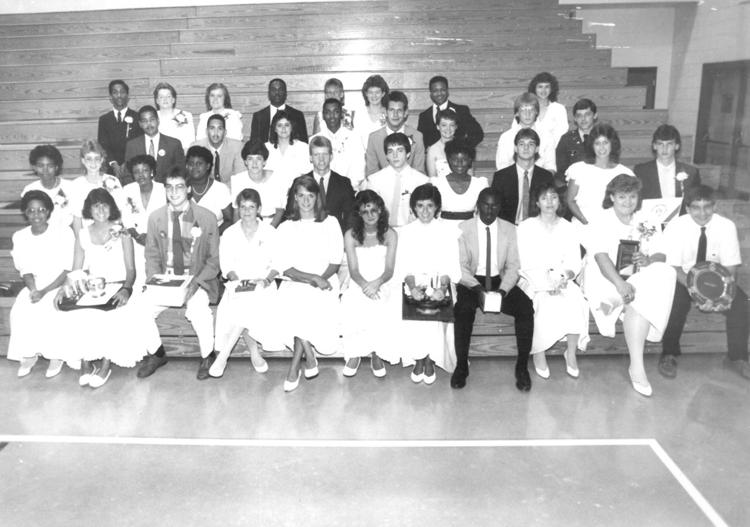 Swimming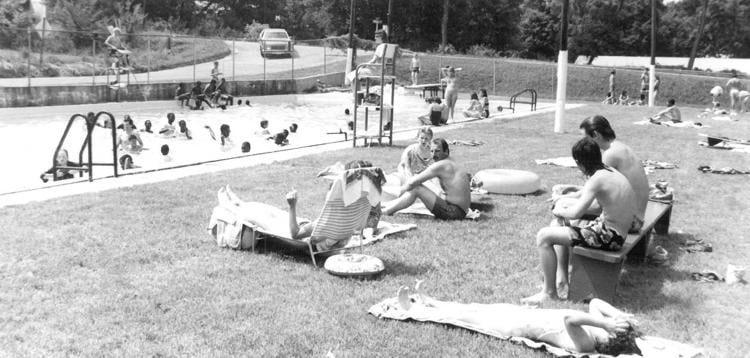 Blast Ruritans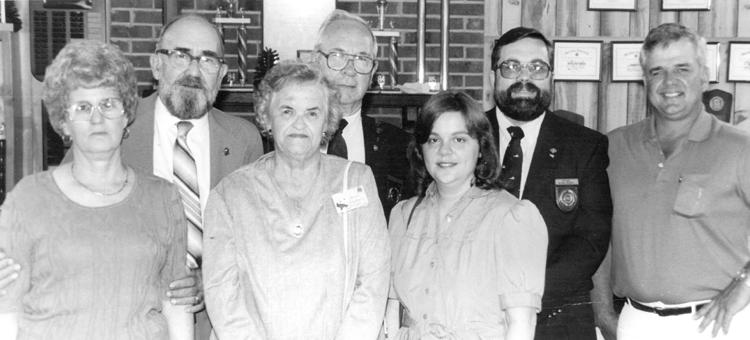 Winners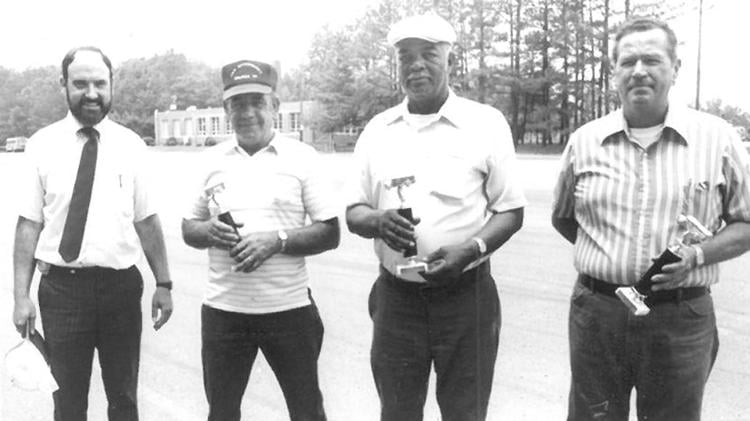 Women's Club

Baseball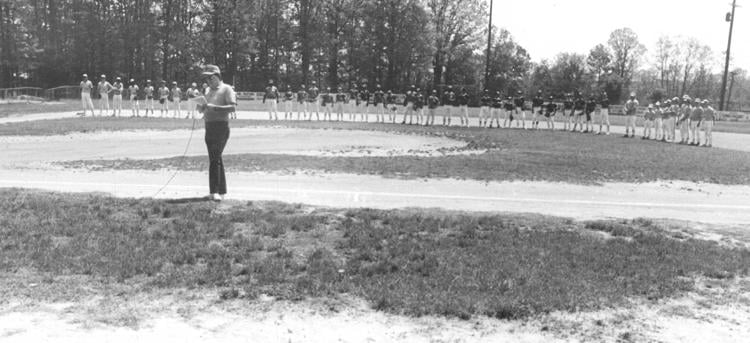 Grand Champion
Blast derby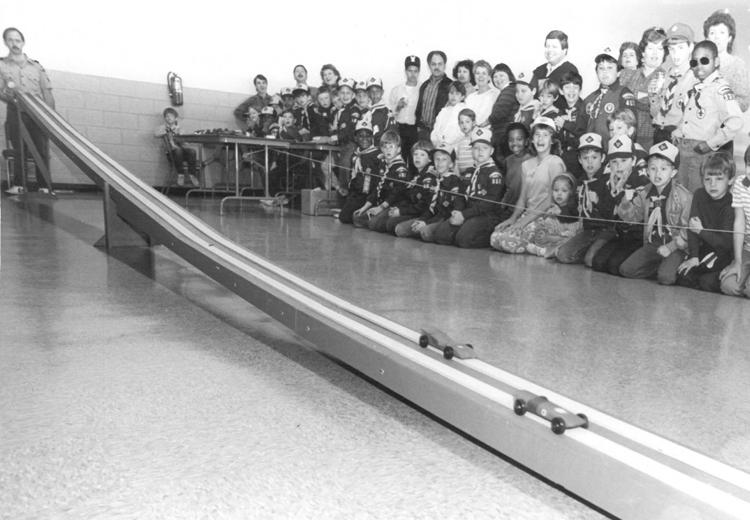 Easter
Public speaking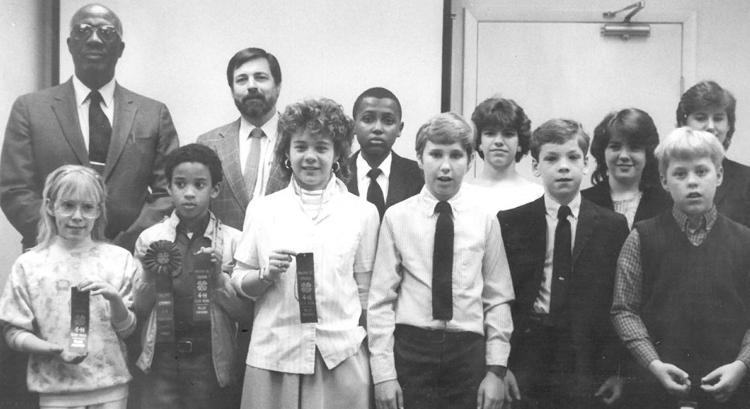 Virginia Cantaloupe Festival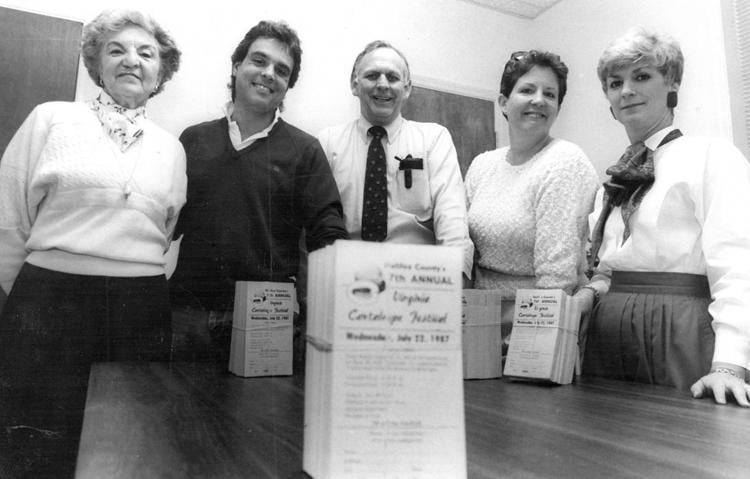 Award winners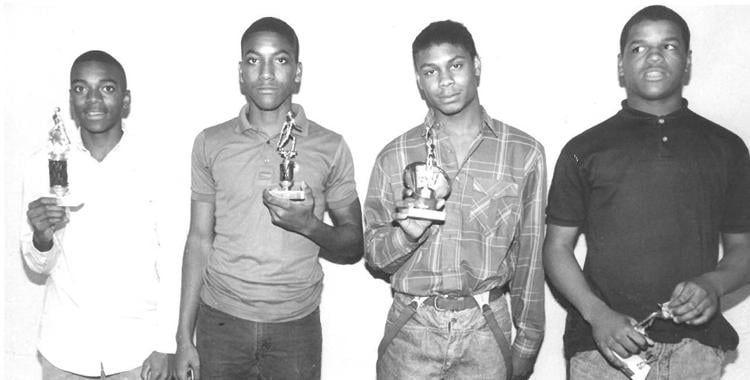 Ingram Post Office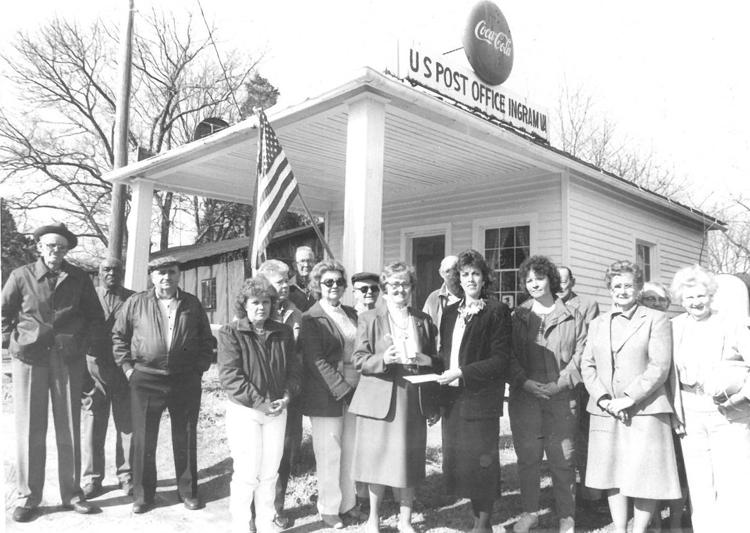 Blast quilt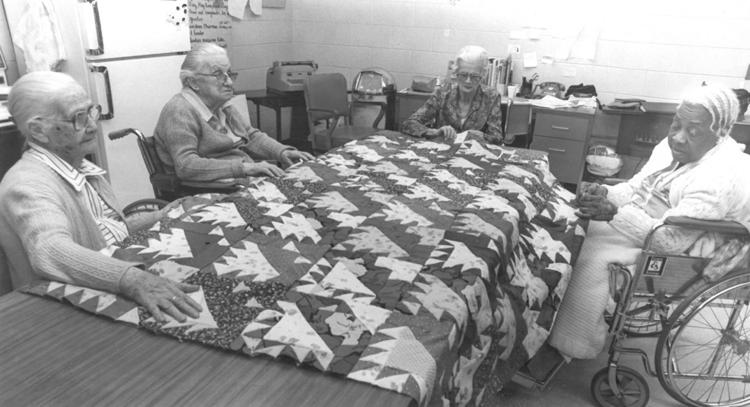 Librarians Association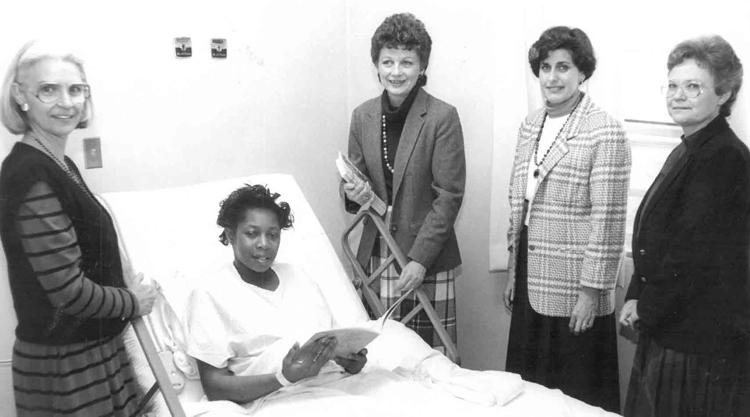 Cantaloupe Festival Planning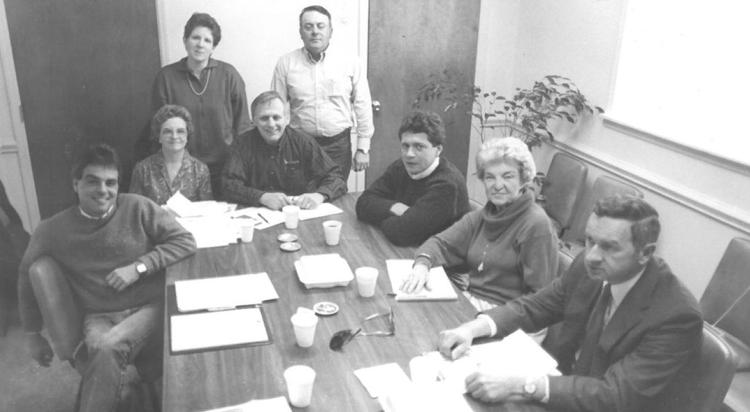 Steam whistle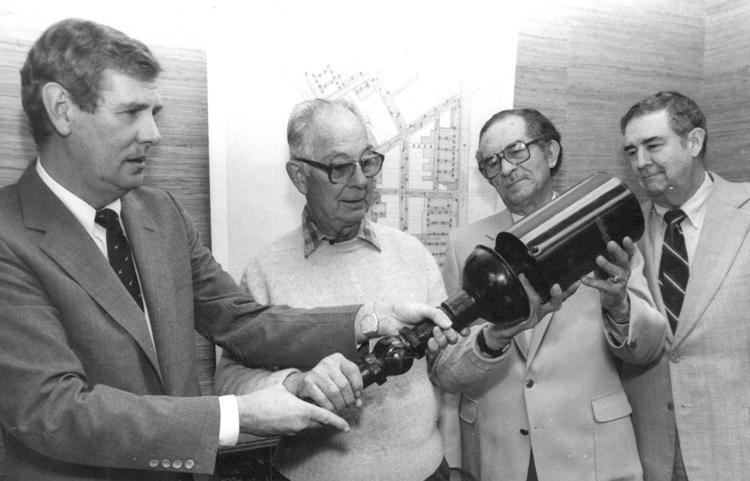 Volleyball

Guest speaker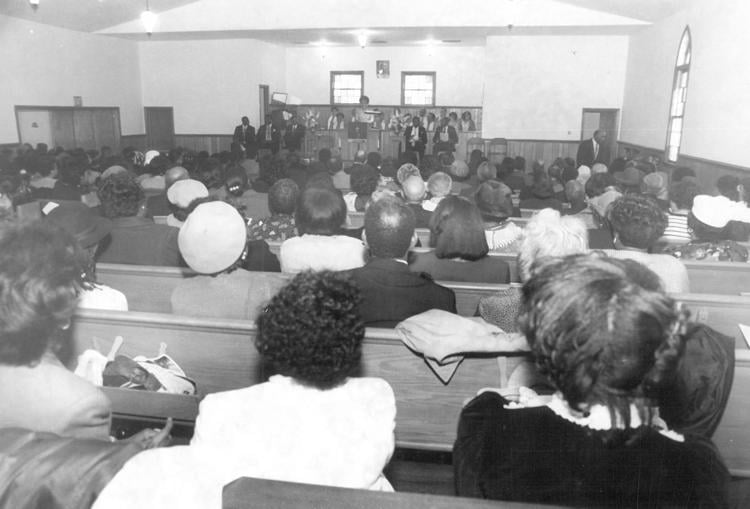 Presto Products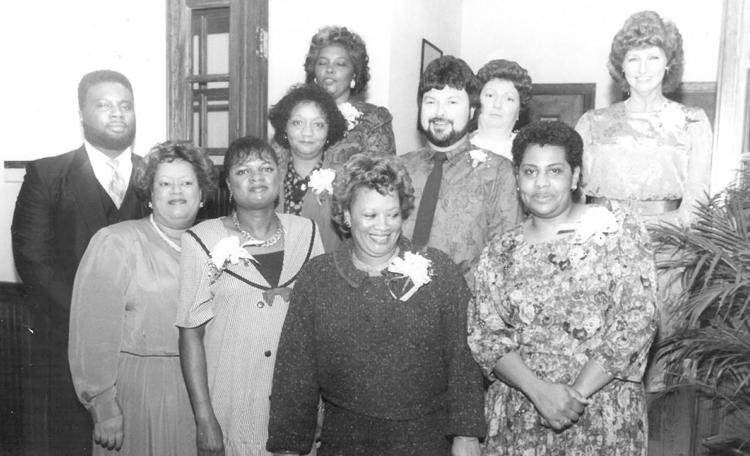 Award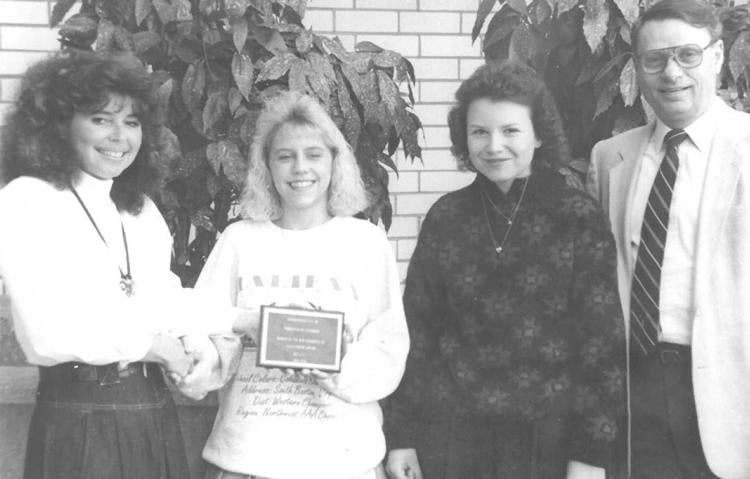 Band students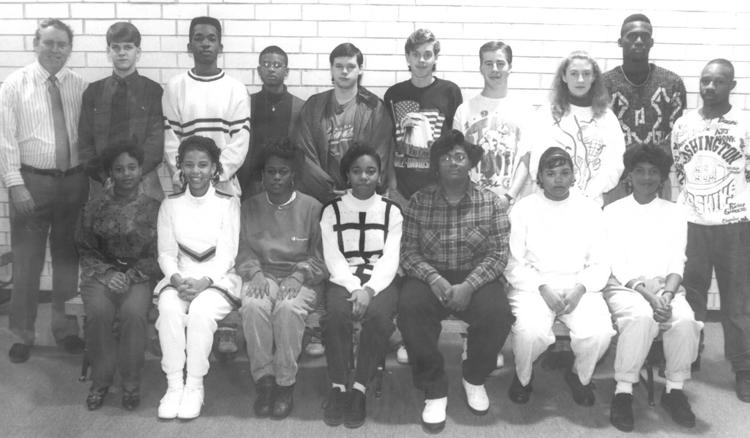 Donation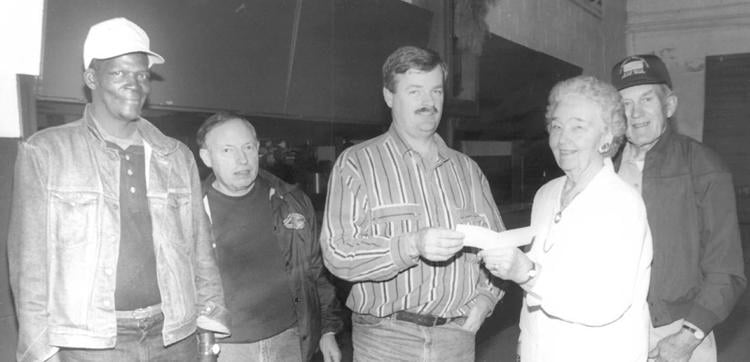 Veterans Day
Blast Honor Roll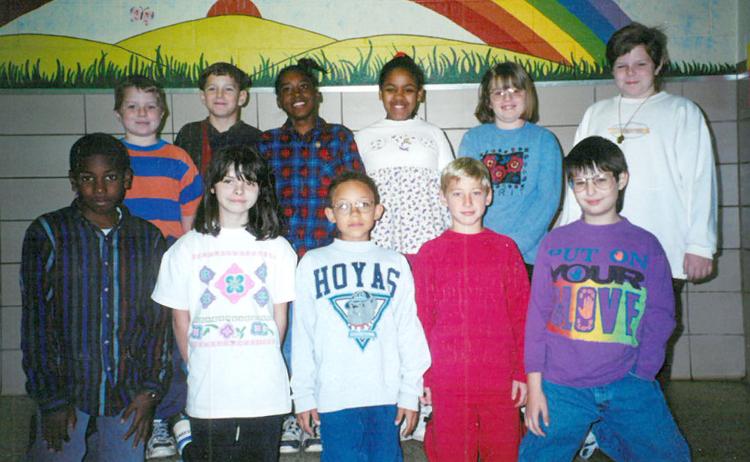 Blast Honor Roll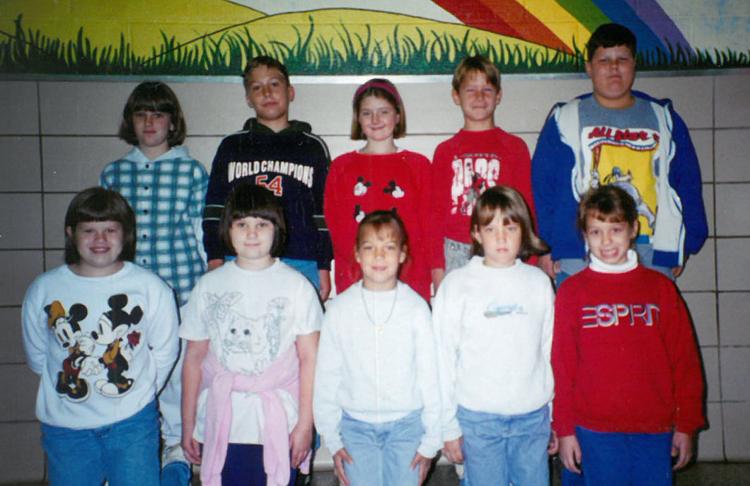 Stamp club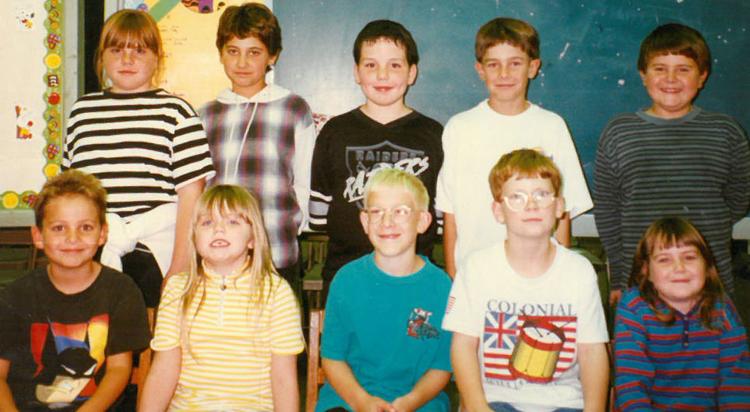 Halifax County High School Library Media Center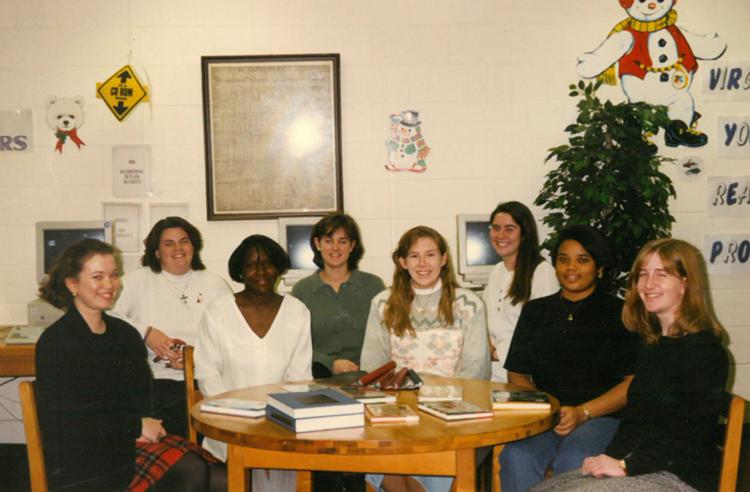 Headstart King and Queen
Jump rope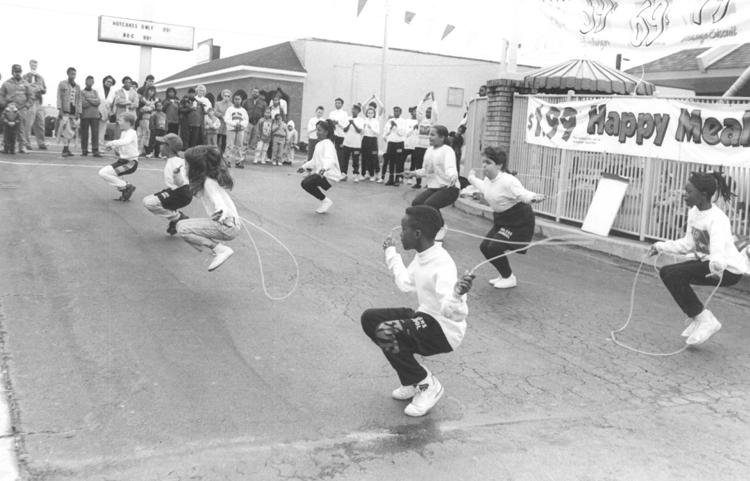 All A's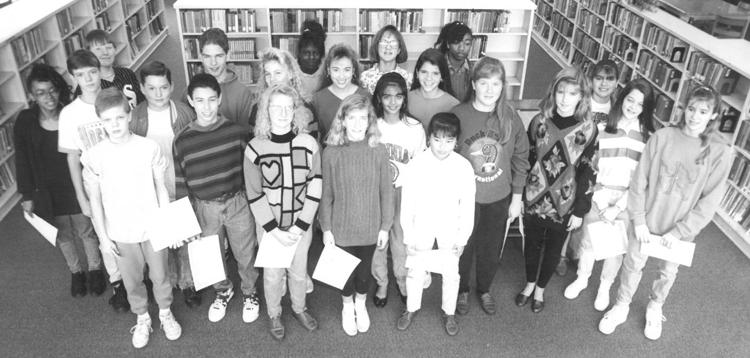 Vote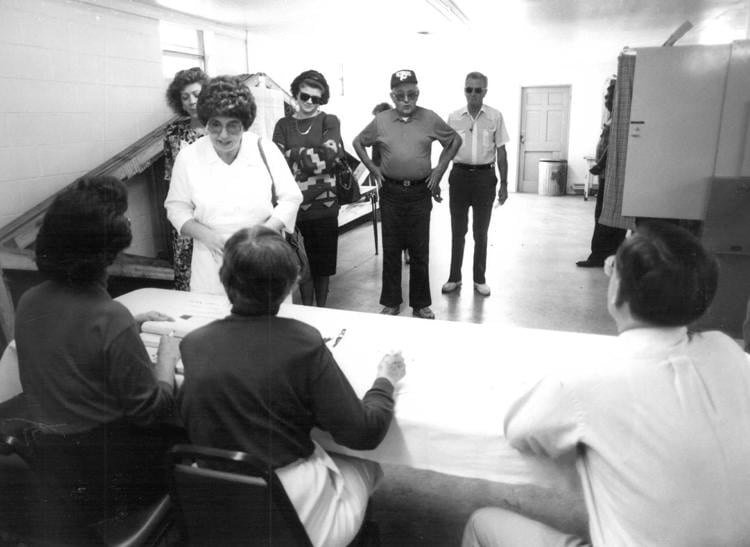 Adult Children of Alcoholics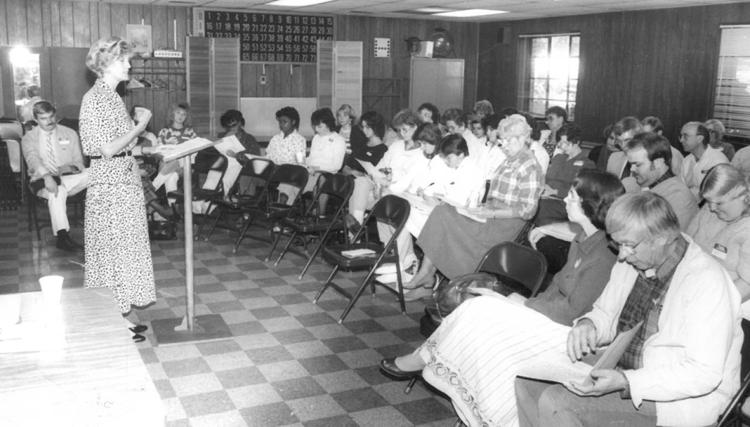 McDonald's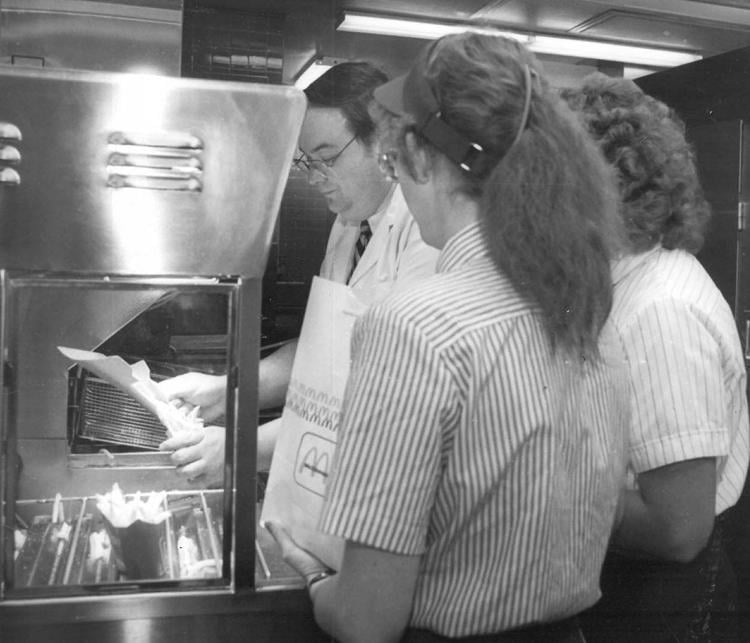 Group meets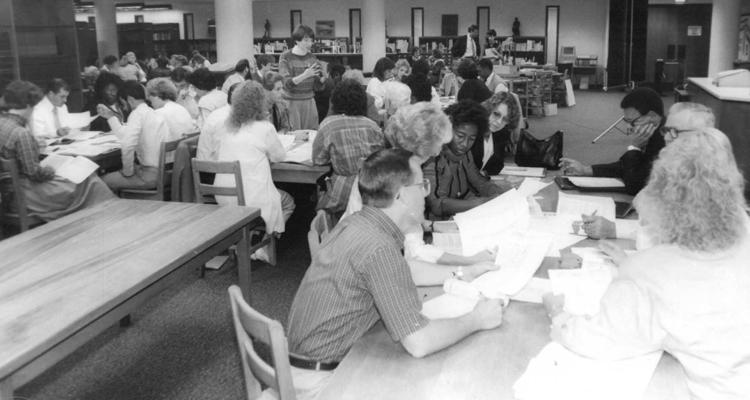 Volunteers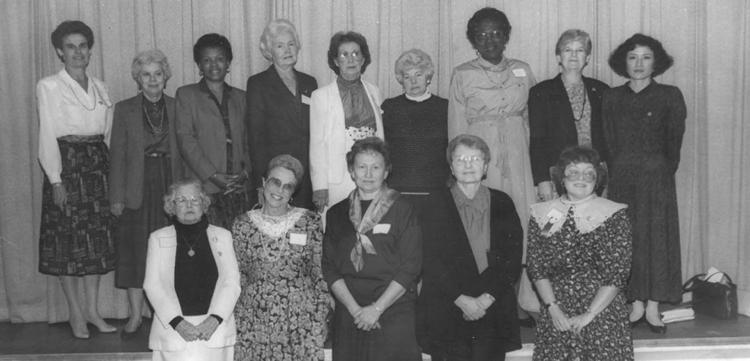 Bridge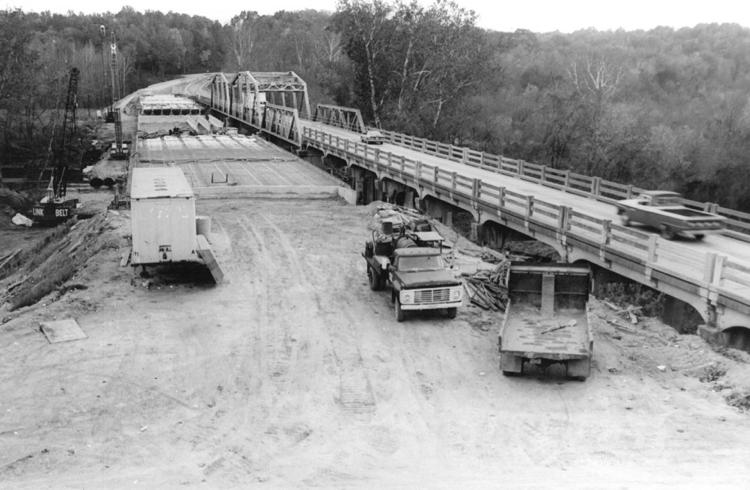 ER pins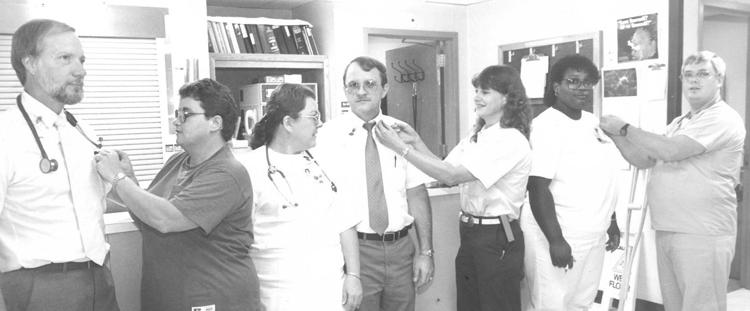 Equipment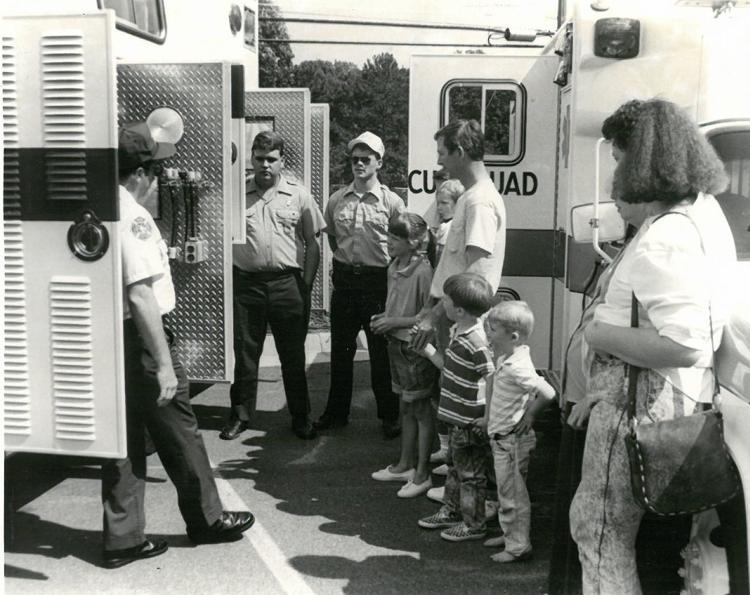 Volens High School Class of 1937

ABWA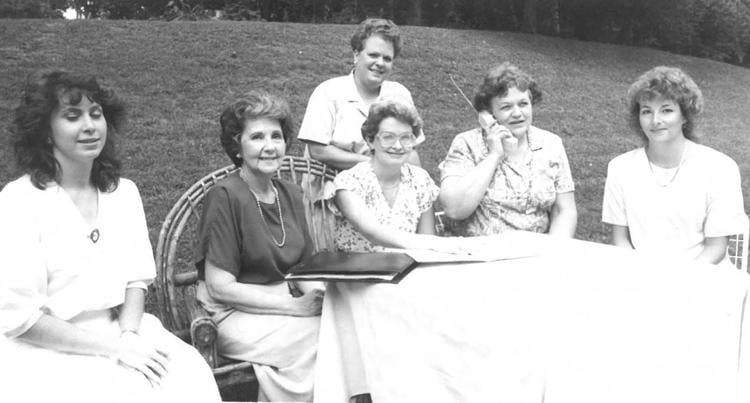 Basketball camp

Halifax Jaycees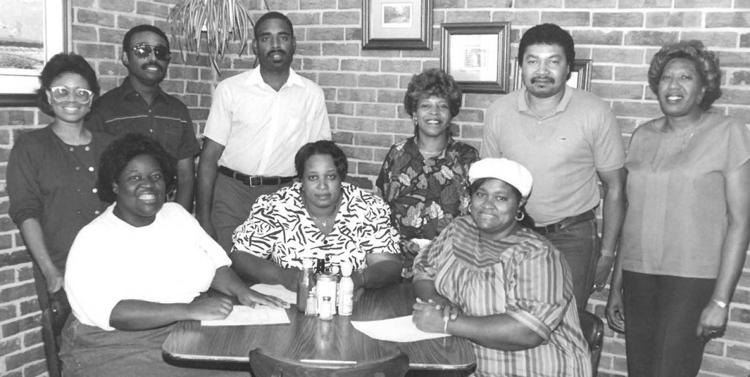 No-smoking policy
Cucumbers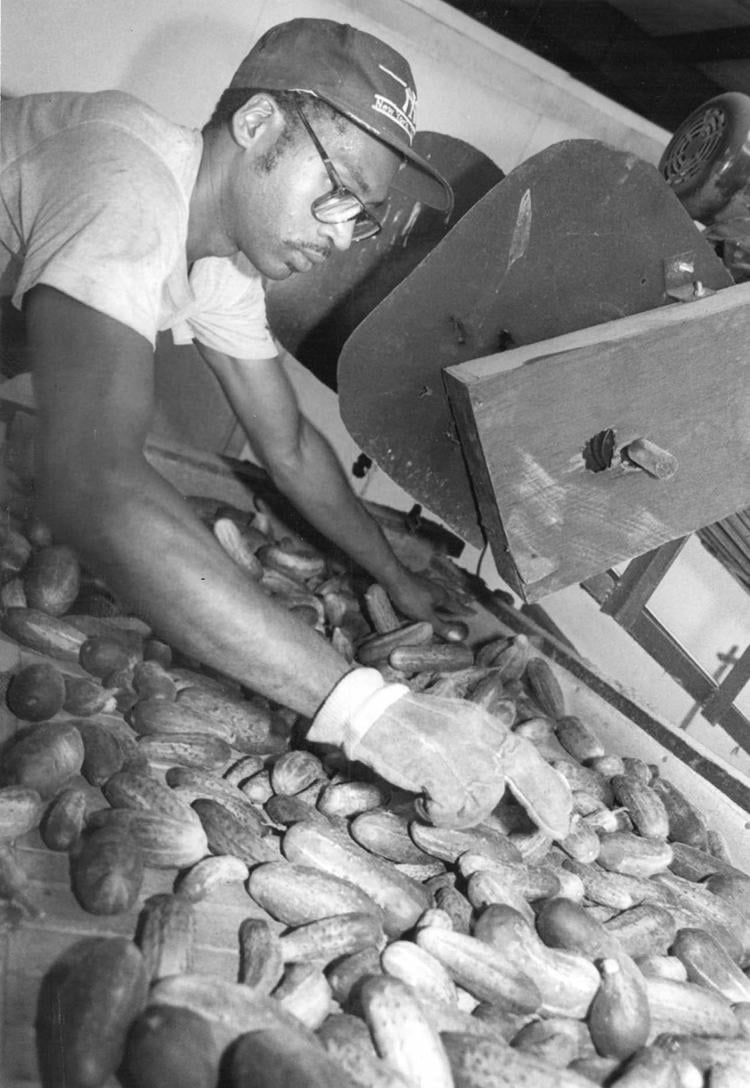 Basketball Camp

Junior Recycling Club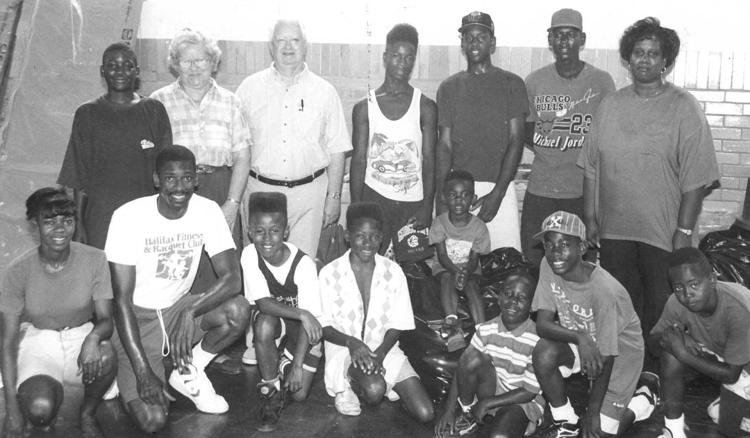 Vacation Bible School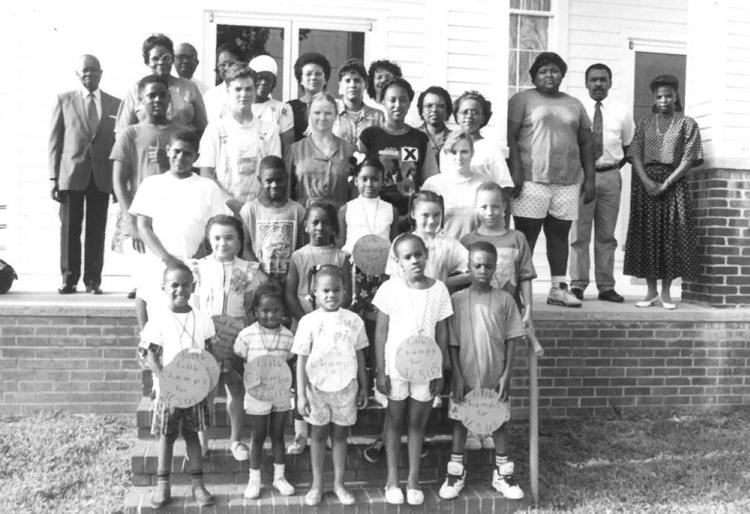 Summer Reading Program
Chapter 1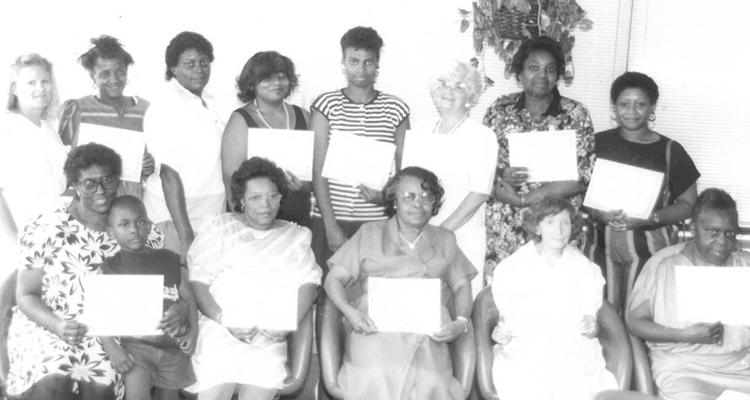 Project IDEA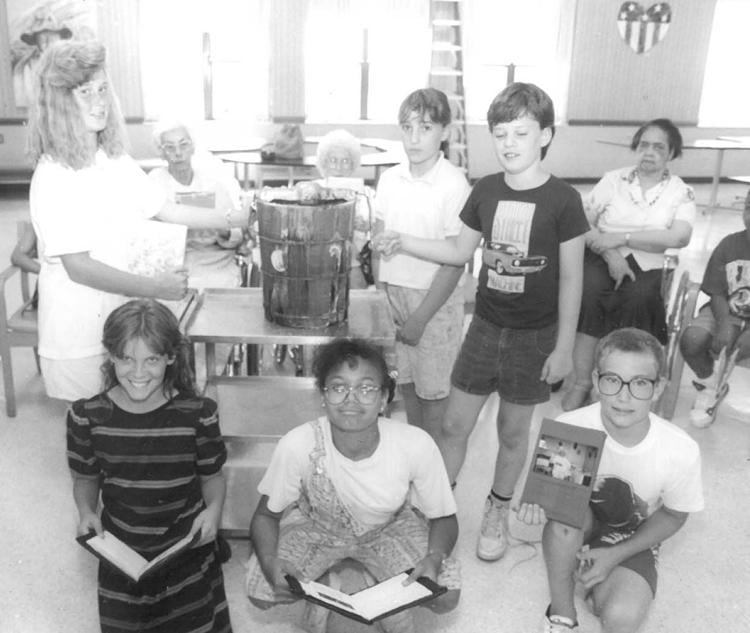 C. H. Friend Class of 1941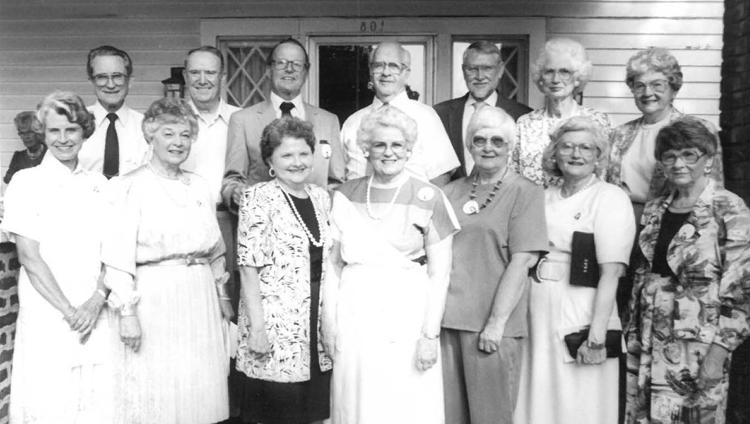 Head Start graduation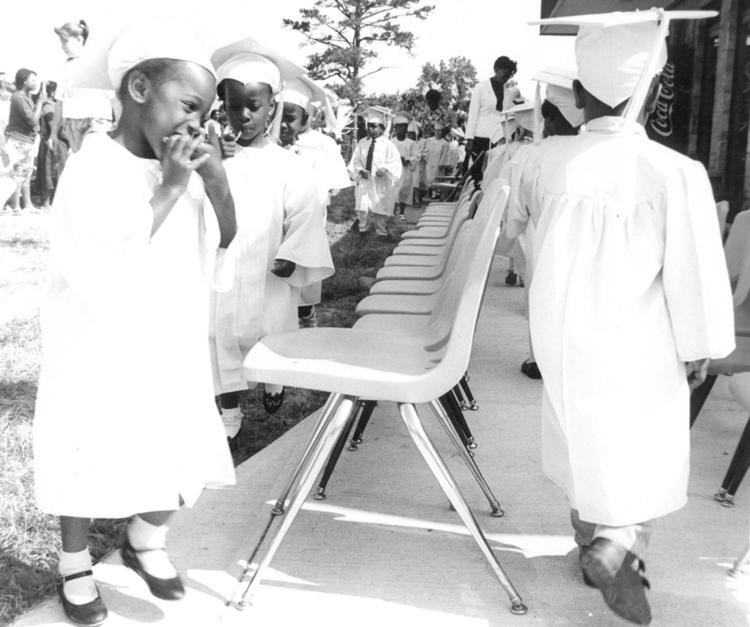 Neighborhood Watch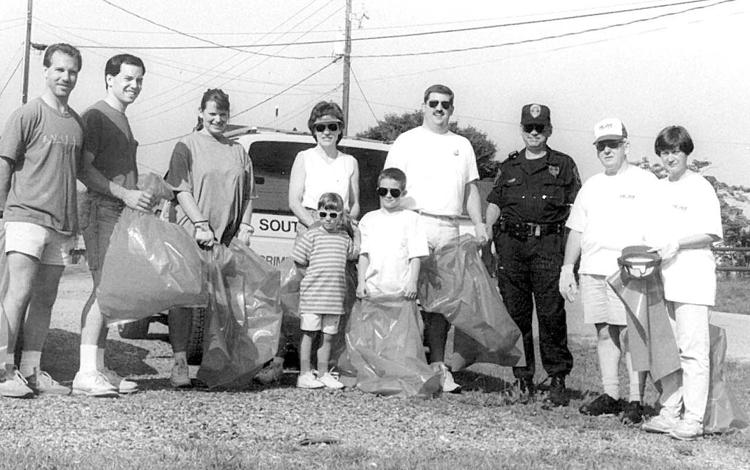 Whole Village Awards

Summerfest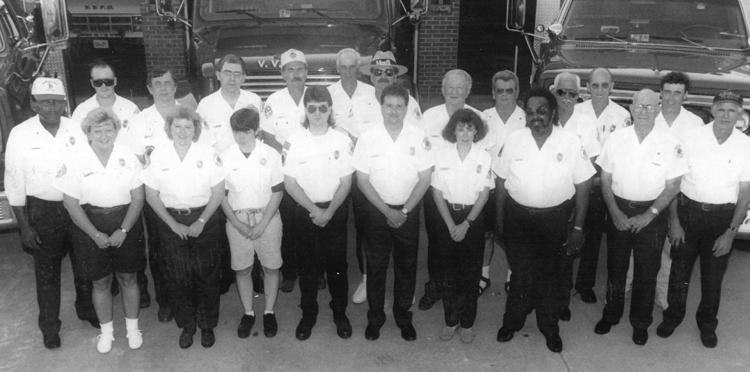 Band and color guard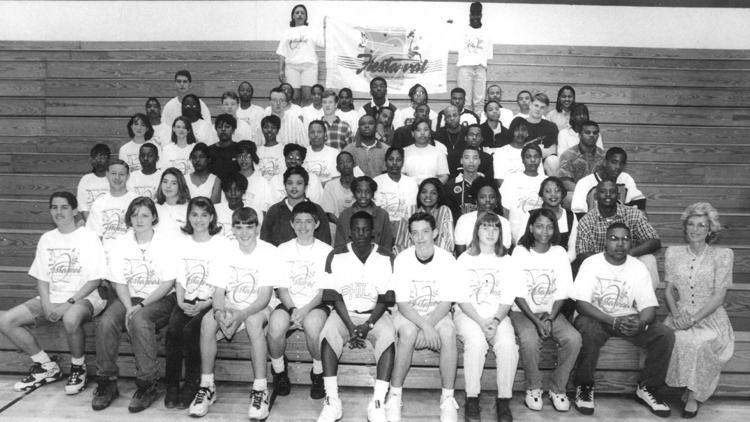 Halifax County Hokie Club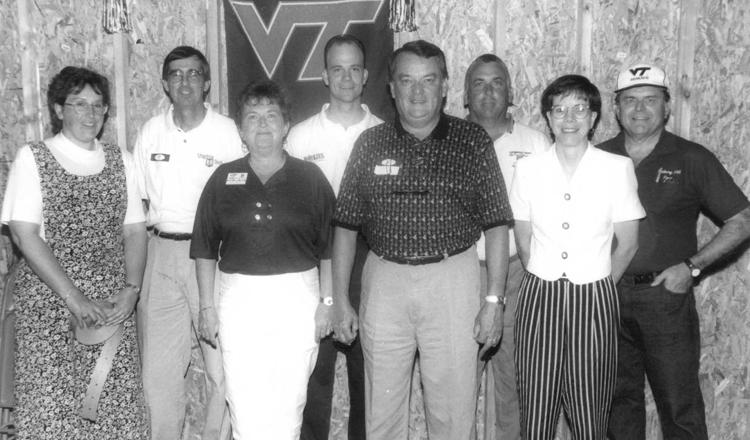 Earth Day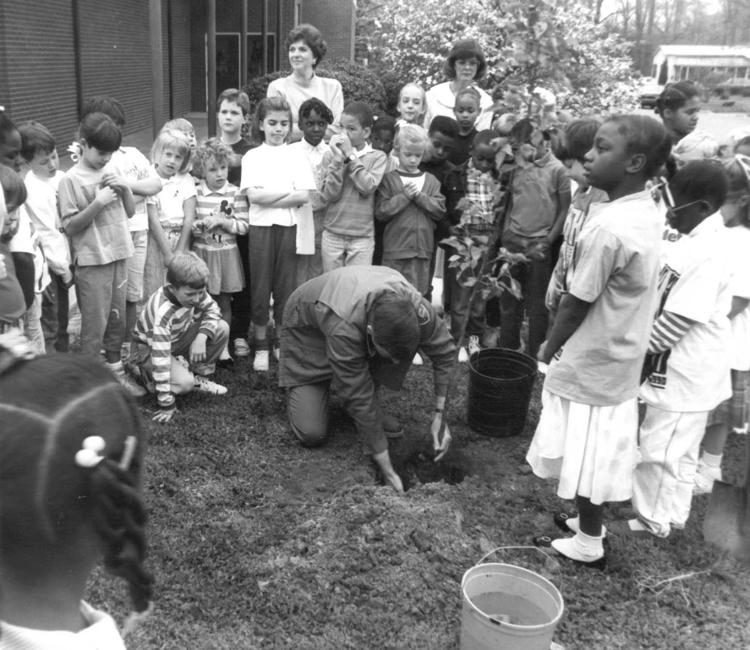 Earth Day Rally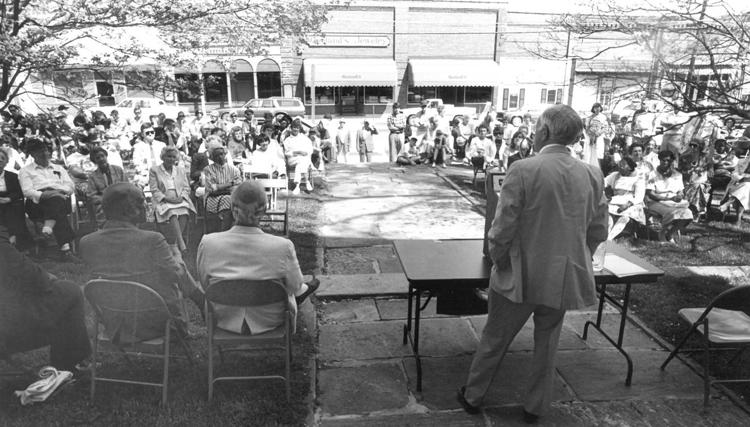 Blast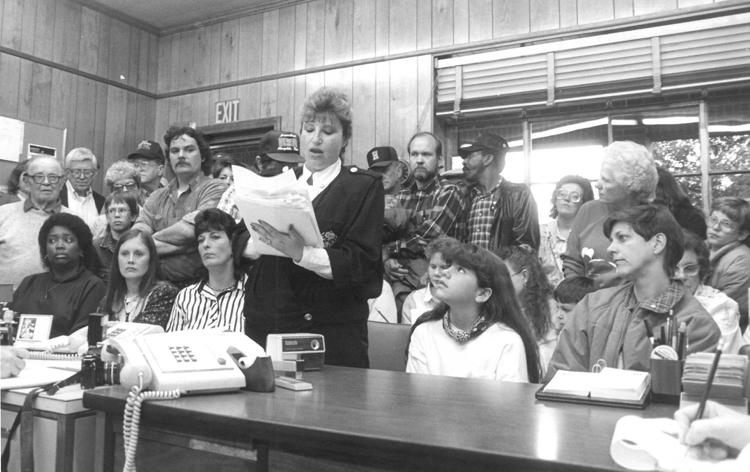 Earth Day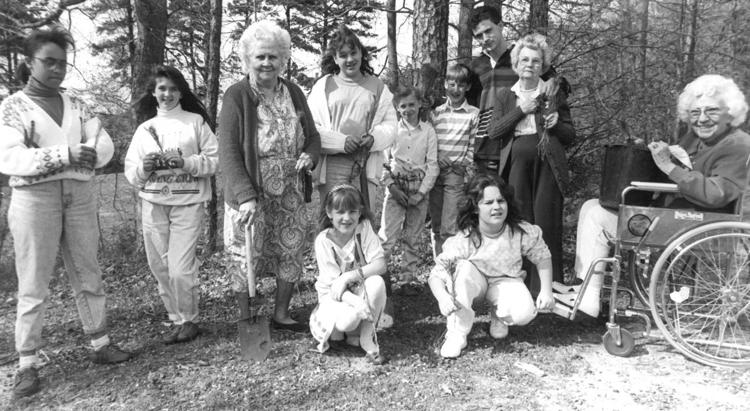 Donation
Black History Pageant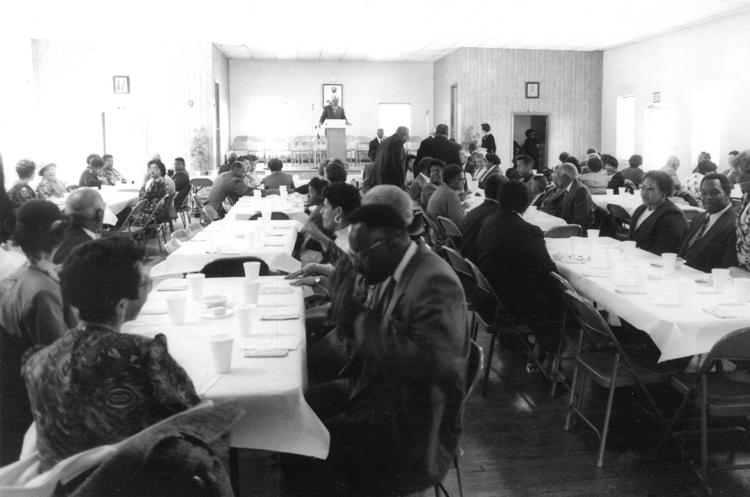 Young Musicians Choir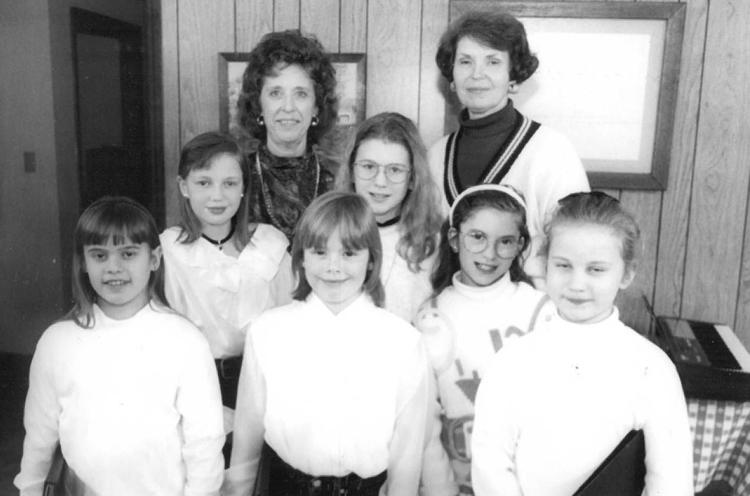 Business After Hours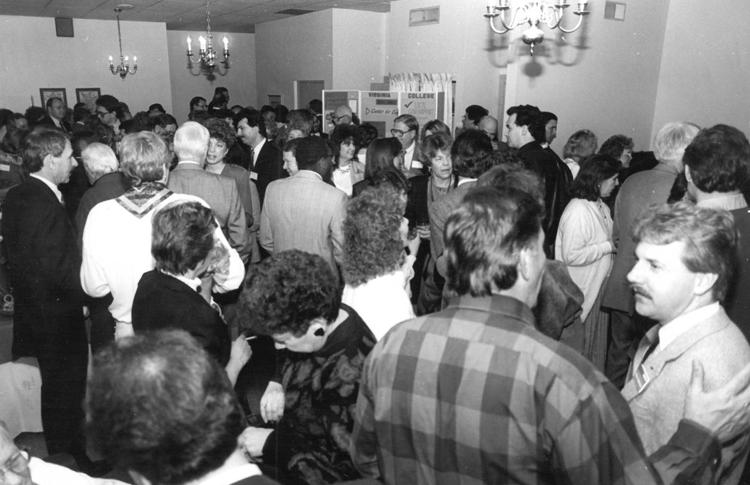 Tomato production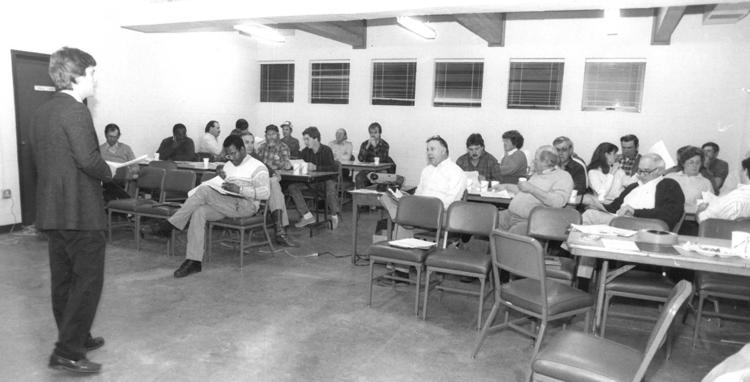 Tultex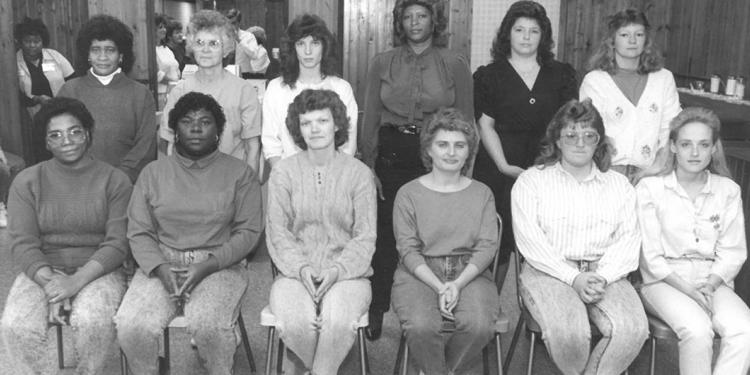 Essay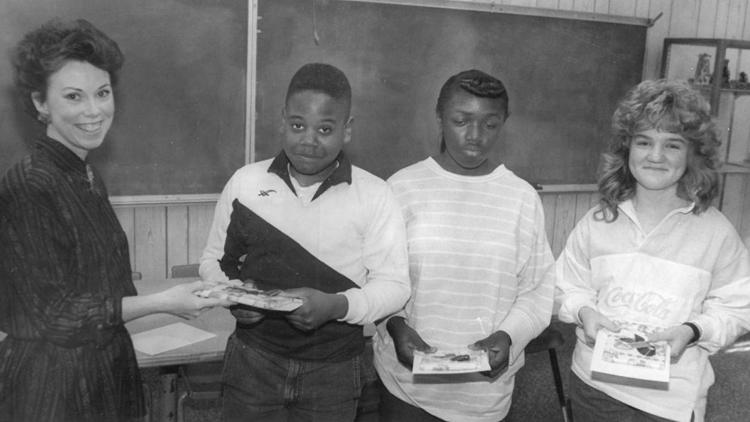 Essay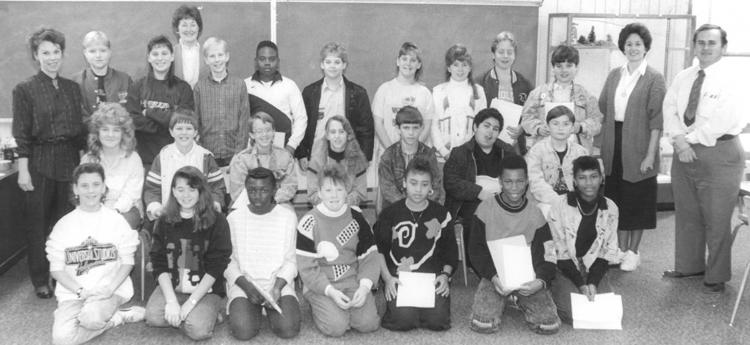 Basketball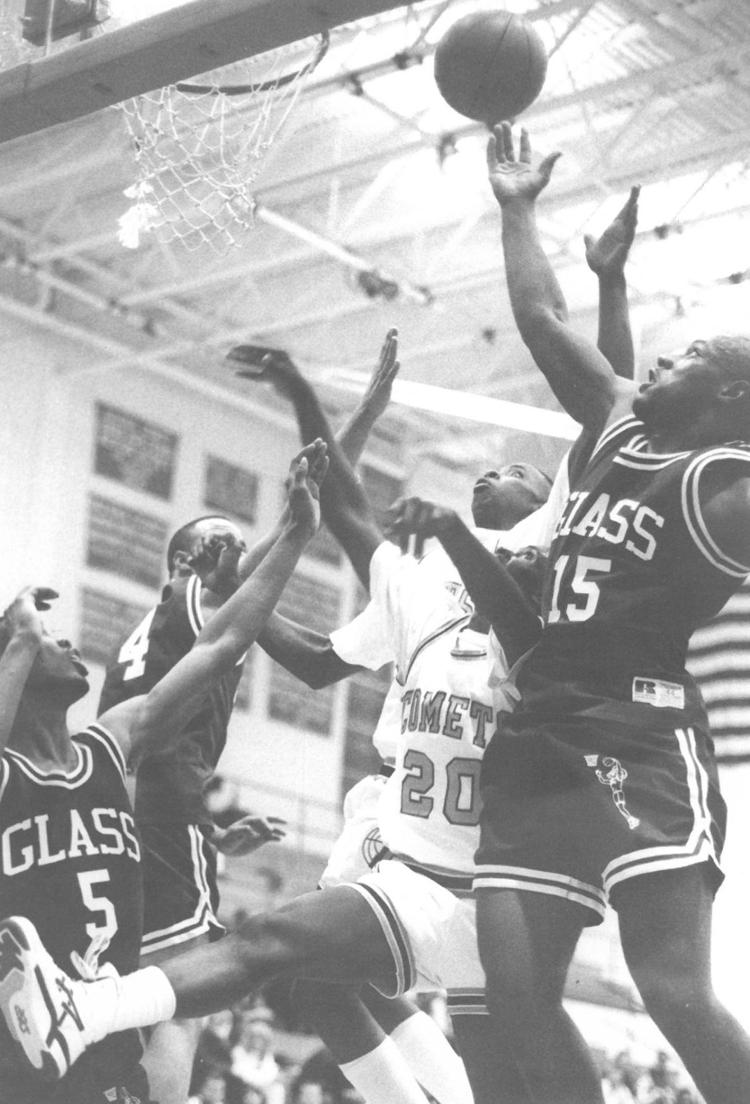 Presto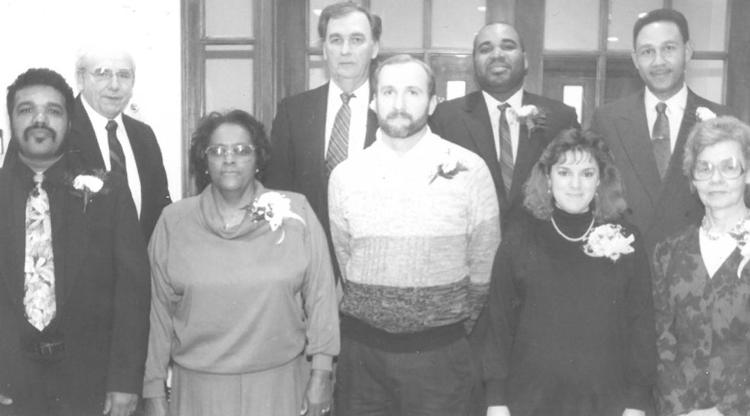 Presto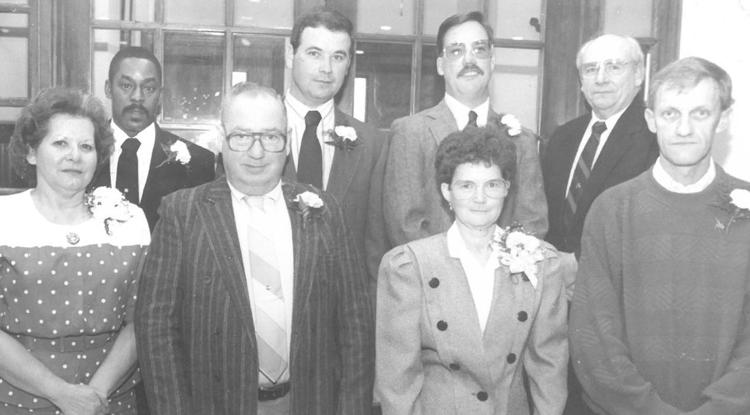 Blast basketball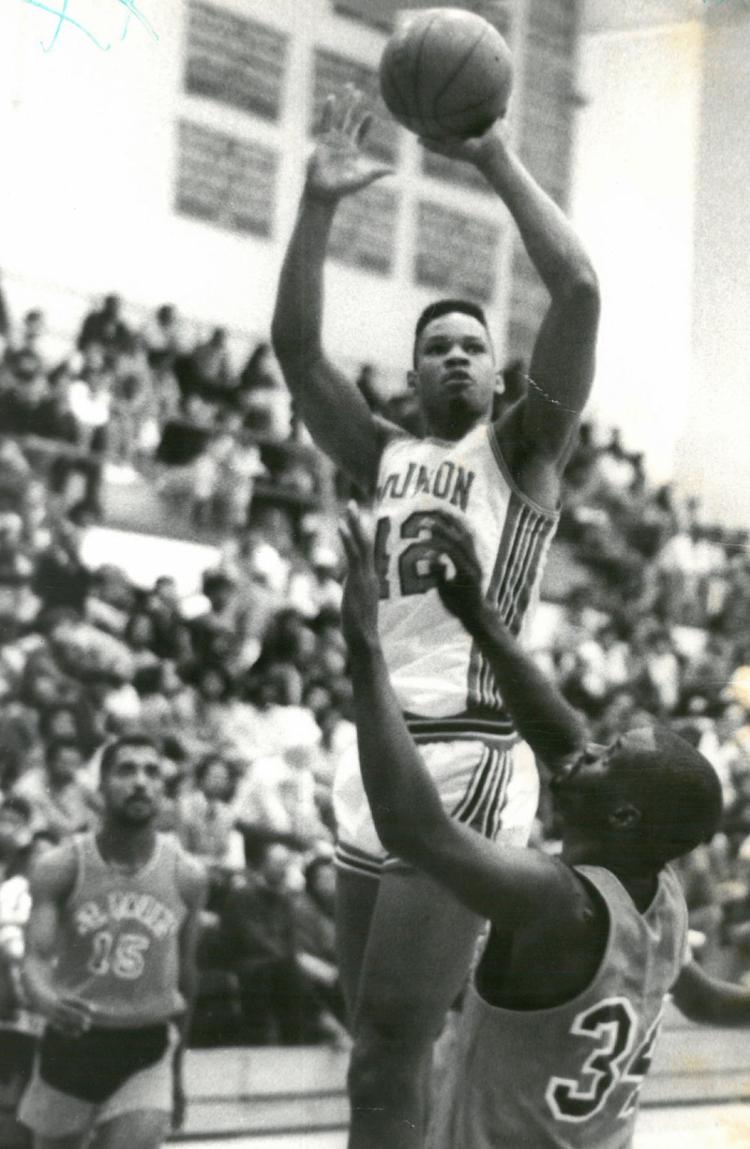 Woman's Club
Seniors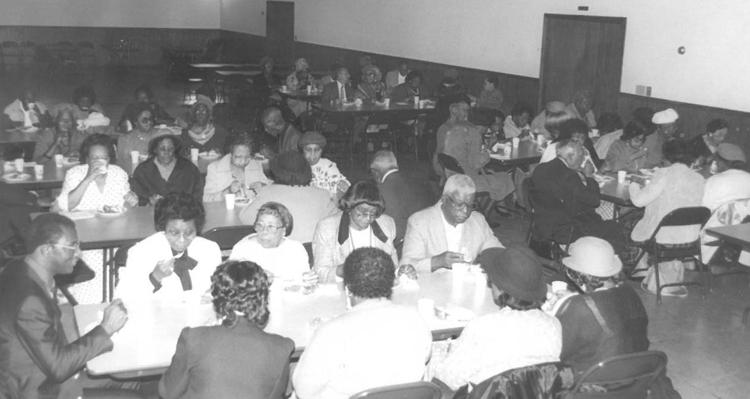 SADD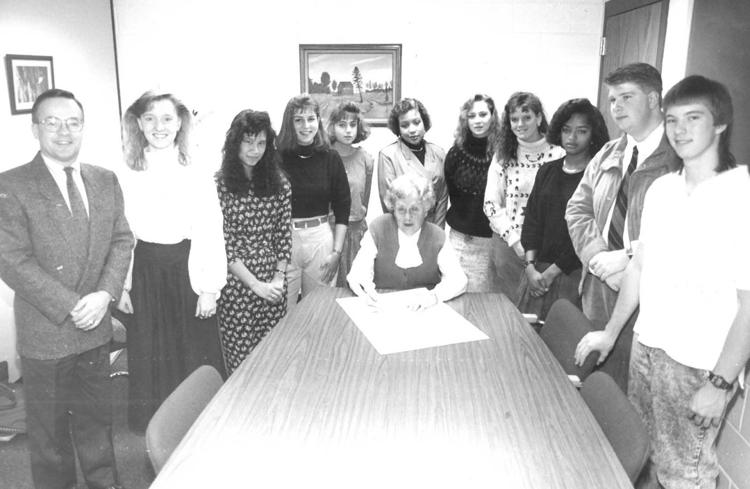 Clover plant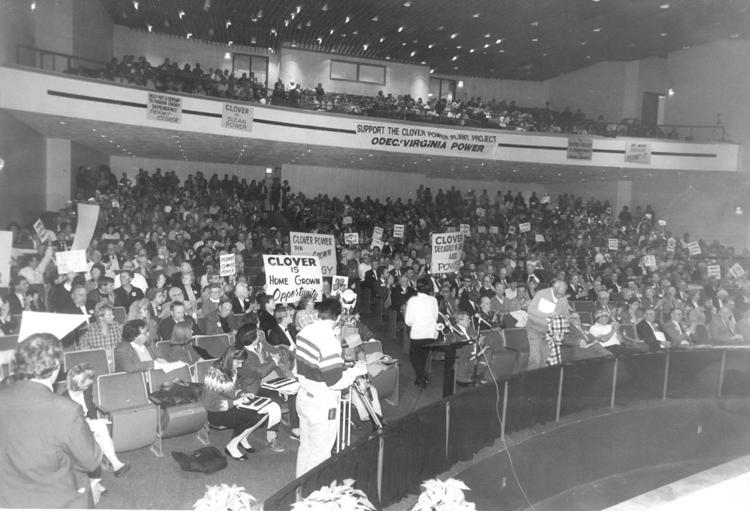 Girl Scouts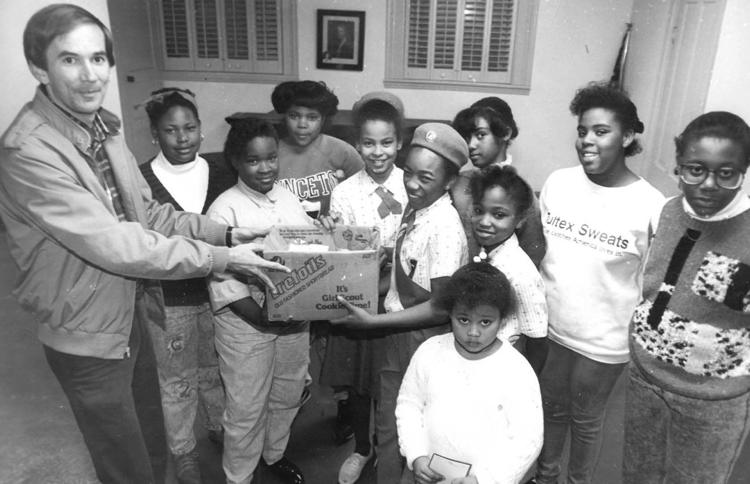 United Way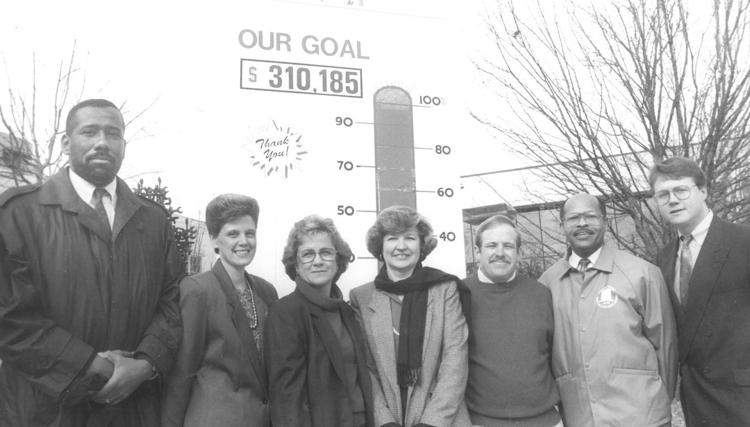 House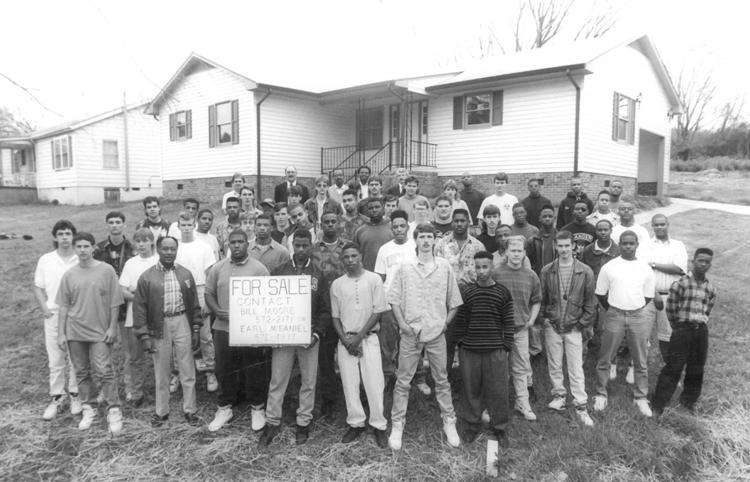 Toy drive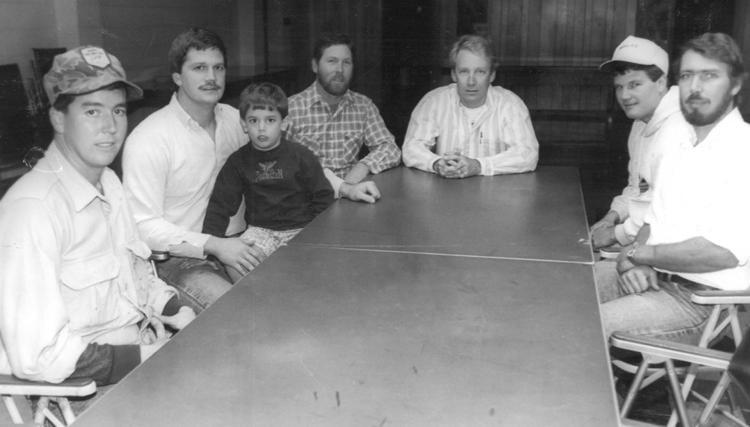 Donation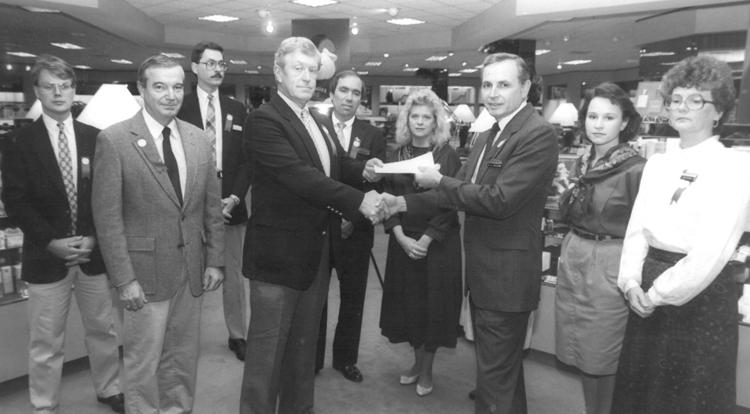 Burlington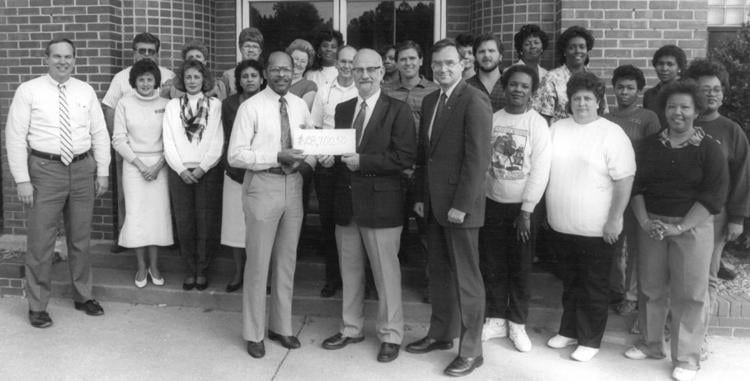 Farm Bureau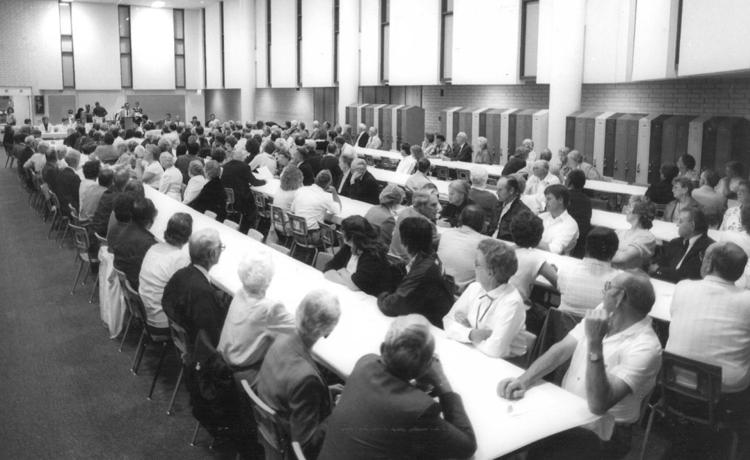 Halloween safety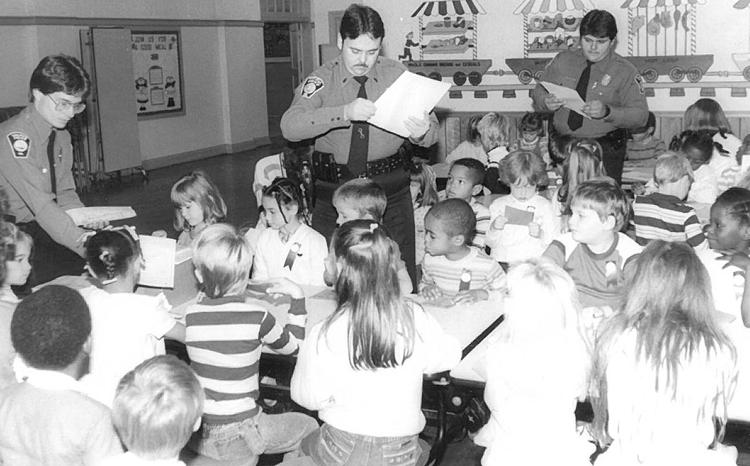 Chamber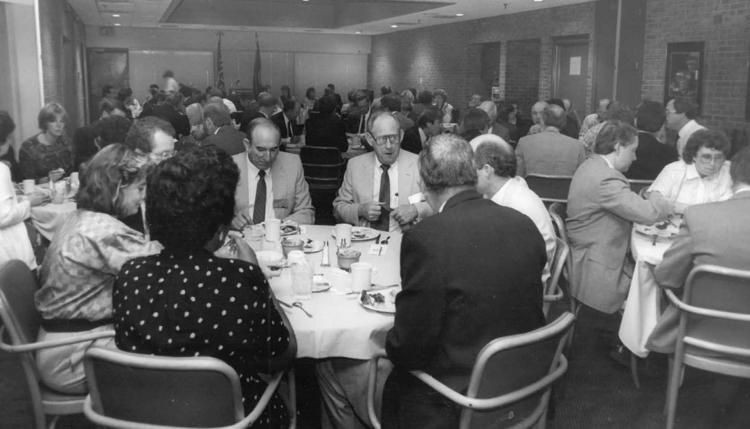 CCI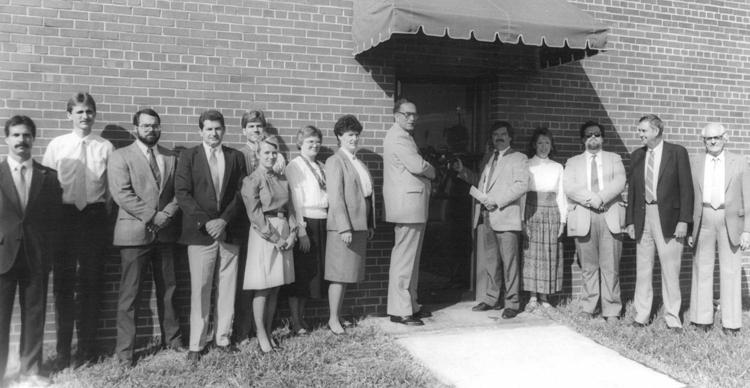 Balloon volleyball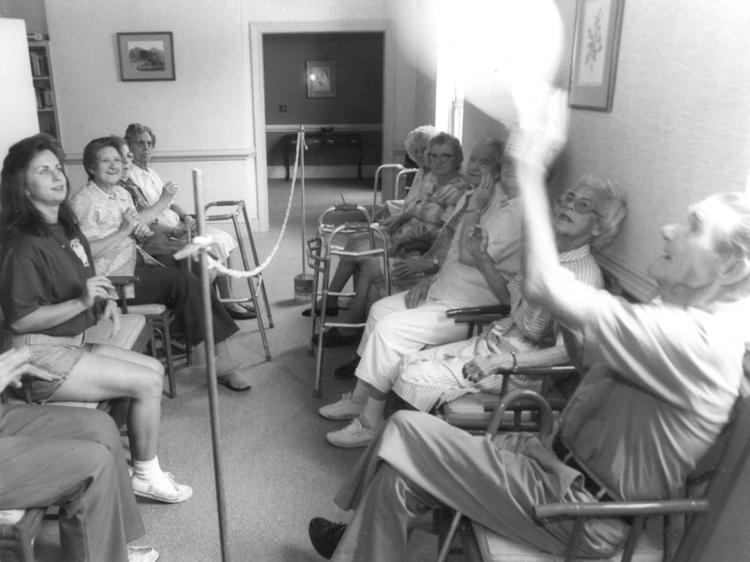 United Way

Golf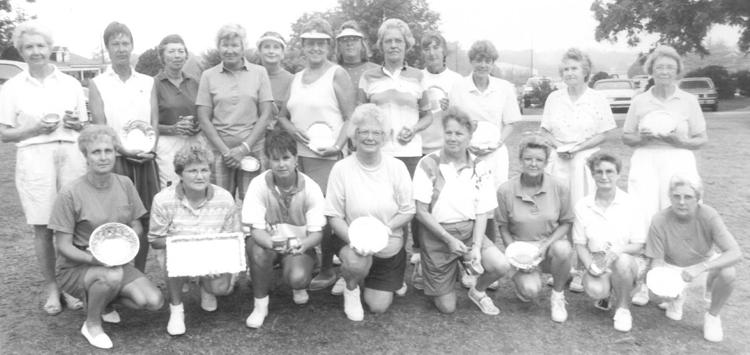 Peer Helpers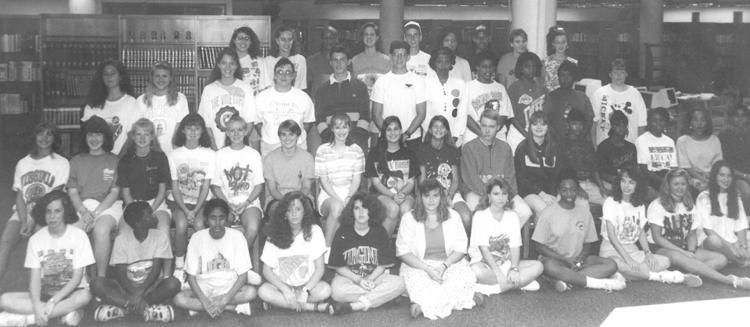 Democrats
Camp

Basketball camp

Groundbreaking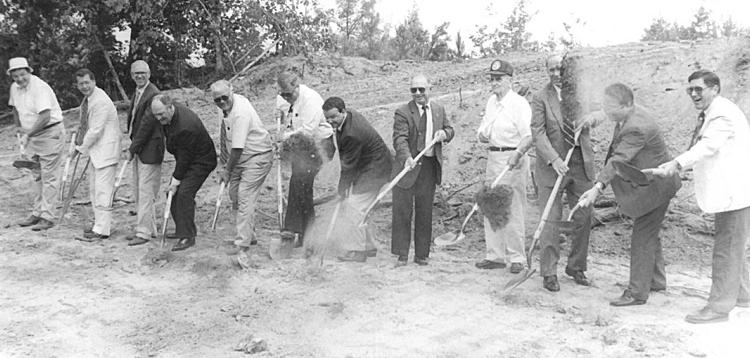 Cheerleading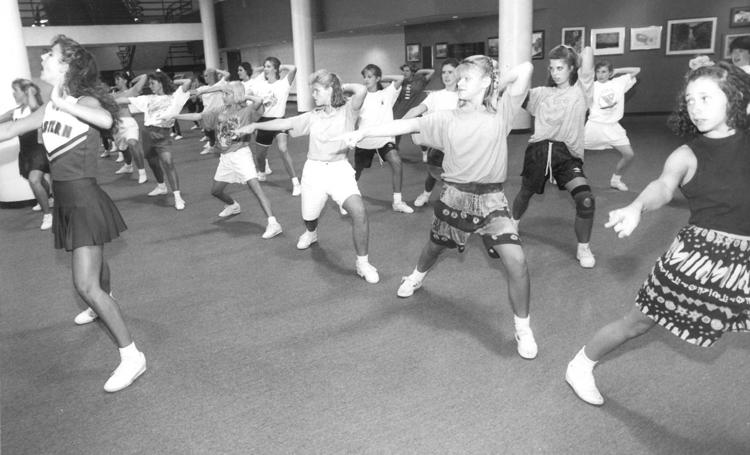 Governor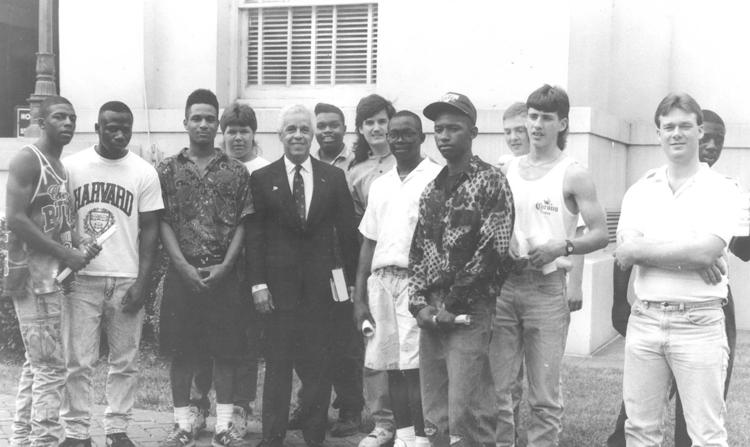 Grace Baptist Church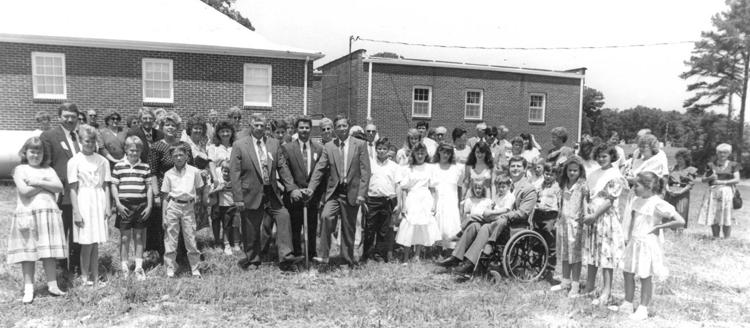 All A's

Big Brothers-Big Sisters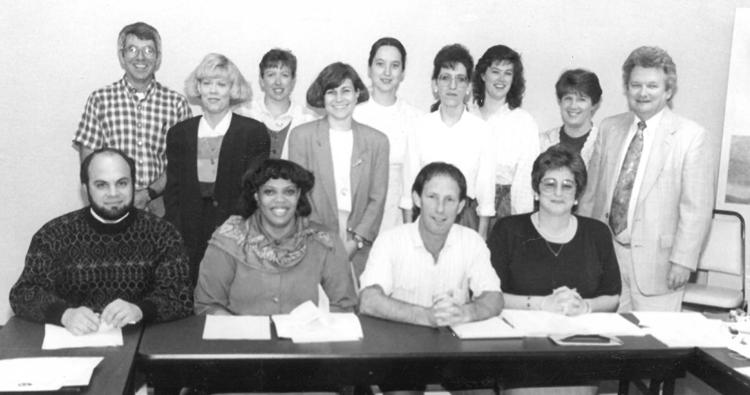 Good Samaritan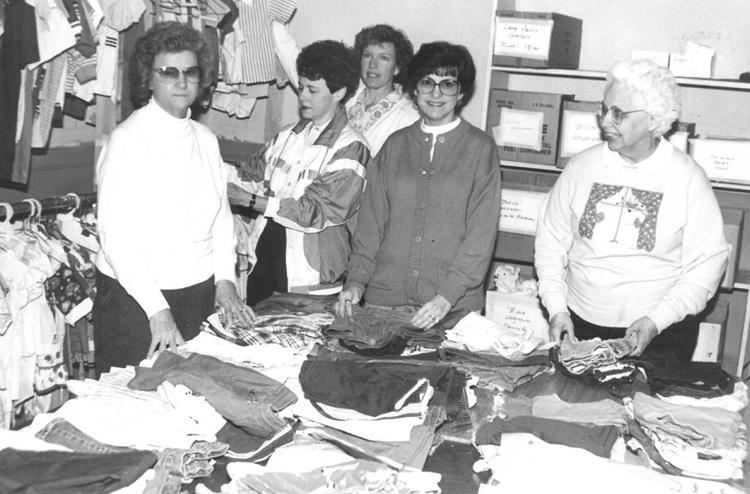 Ewe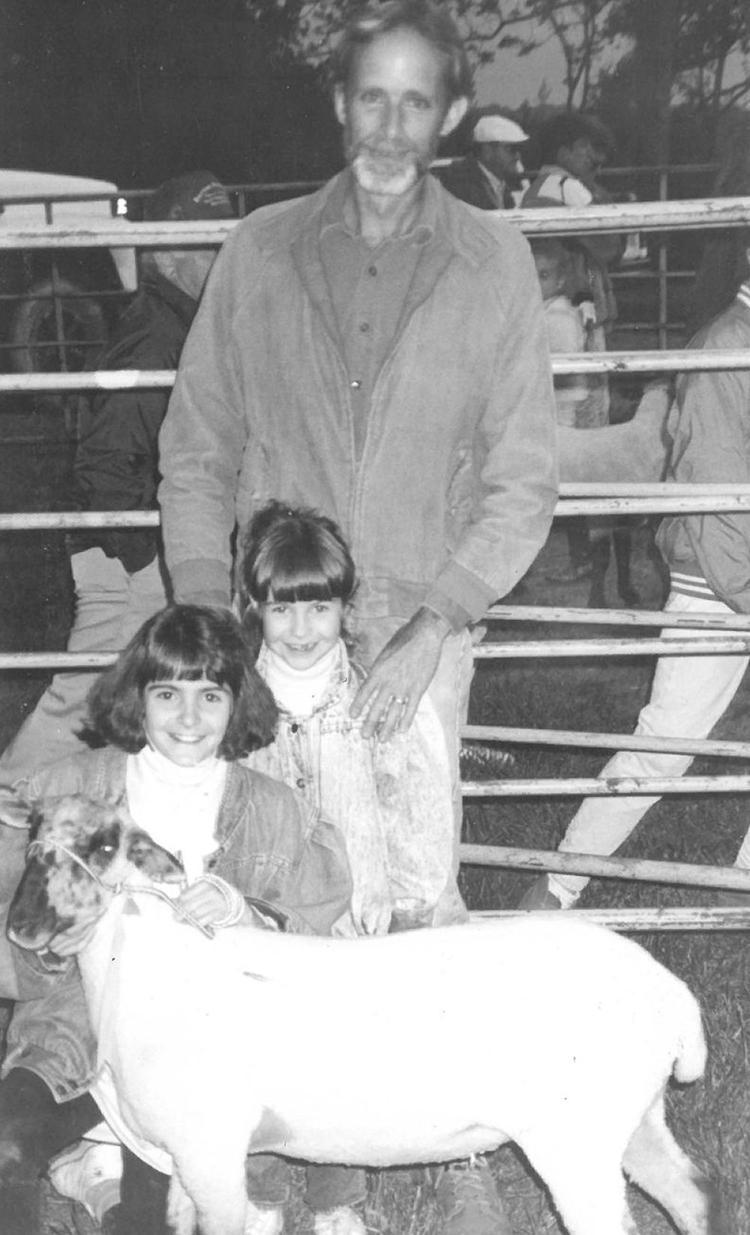 Cub Scout Pack 496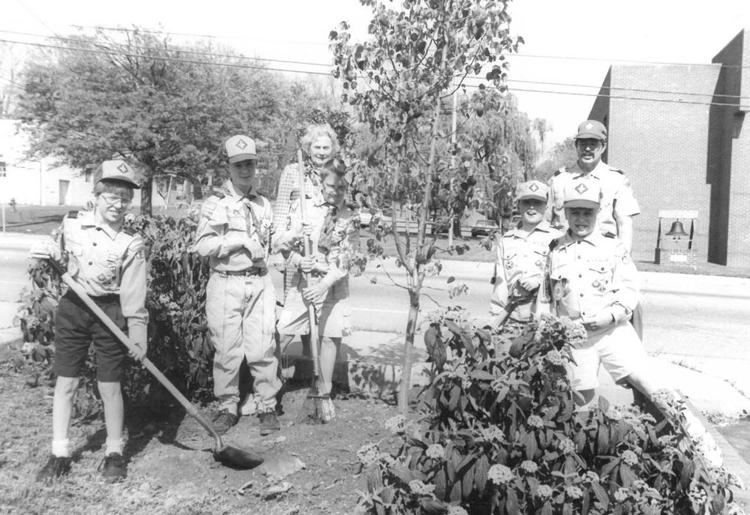 Check presented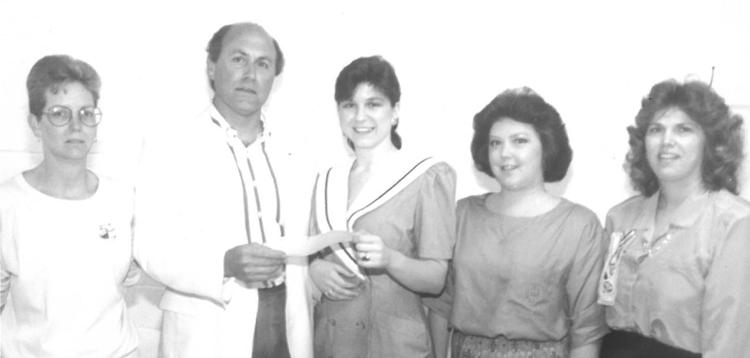 Masons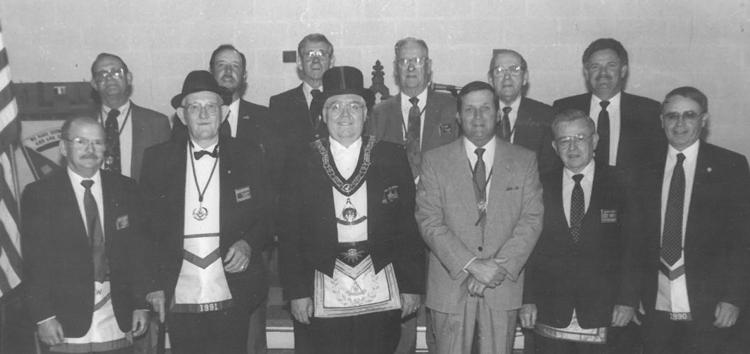 Mission Fair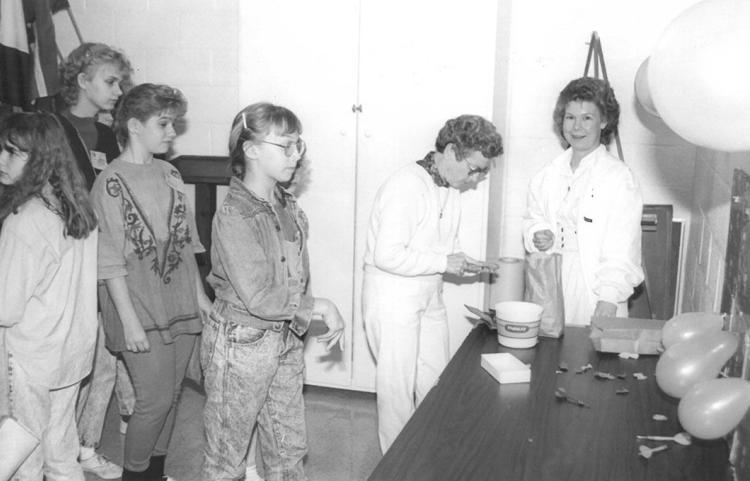 Mission Fair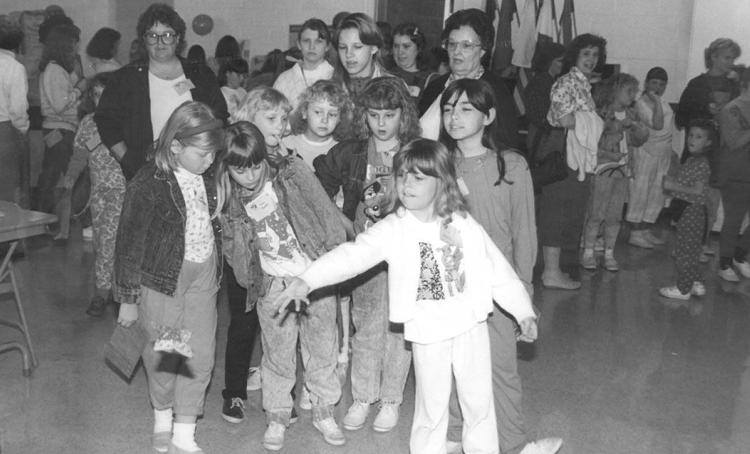 Boston's Big Event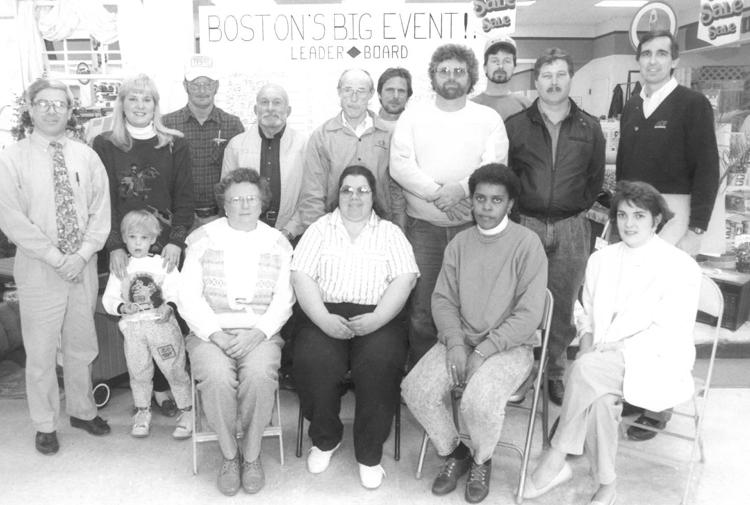 After prom party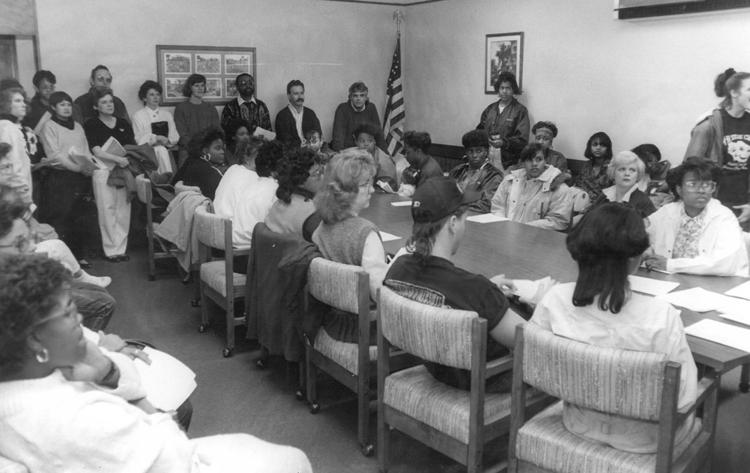 Employ the Older Worker Week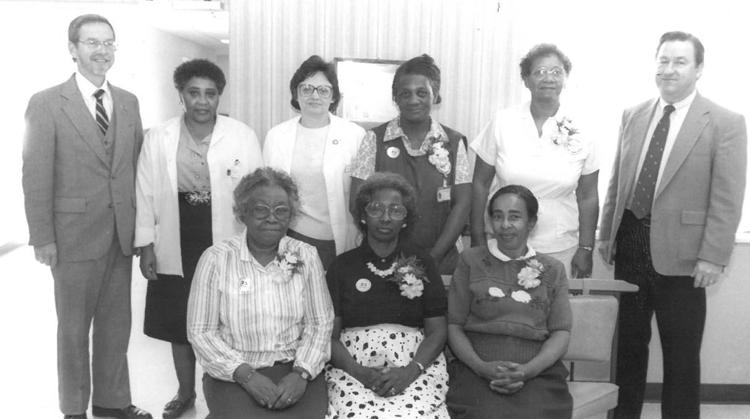 Community Chorale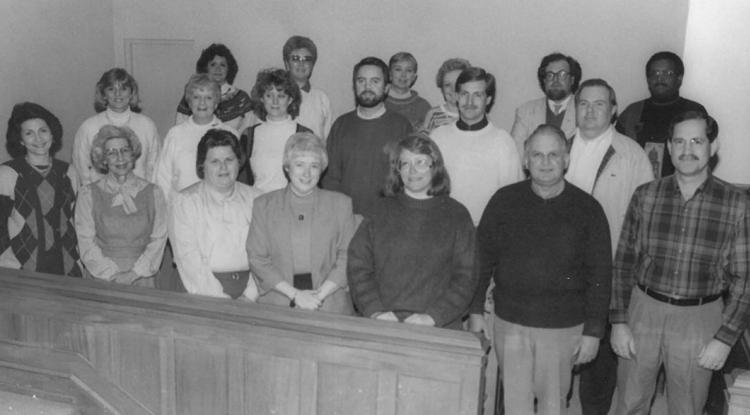 Top managers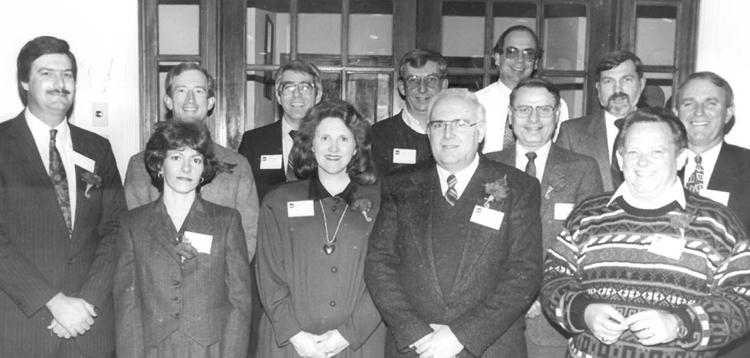 Fine Arts Board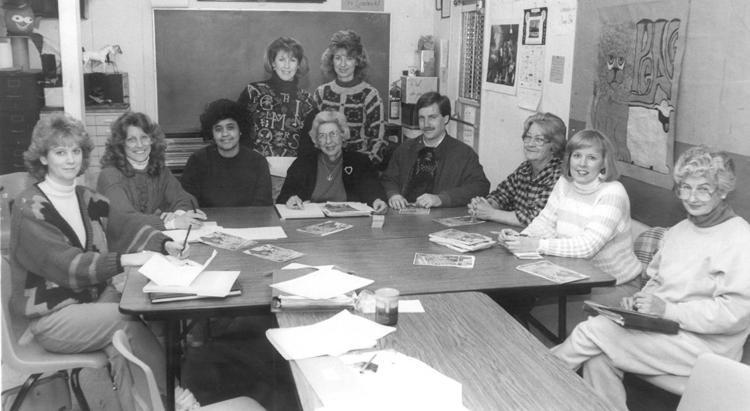 Gardening therapy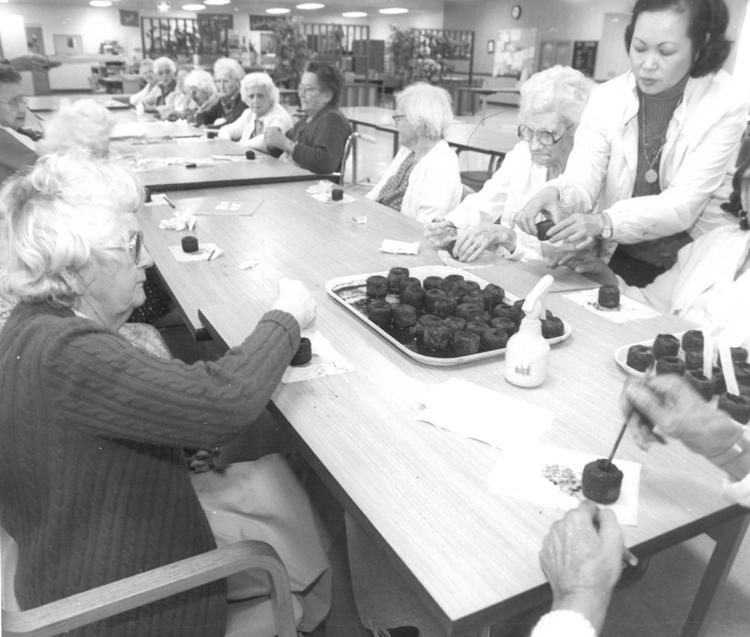 Ag office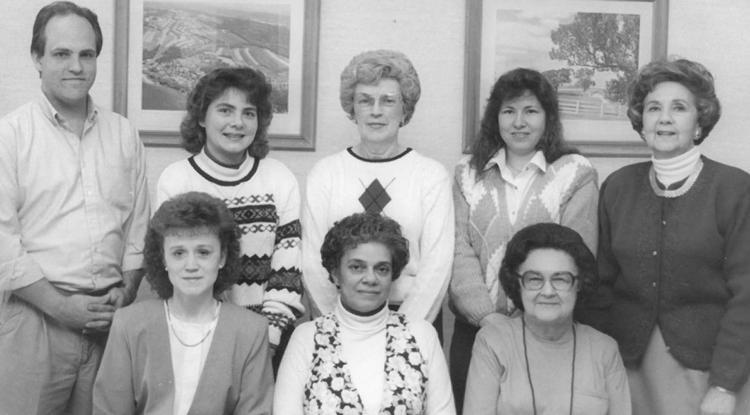 Clays Mill meeting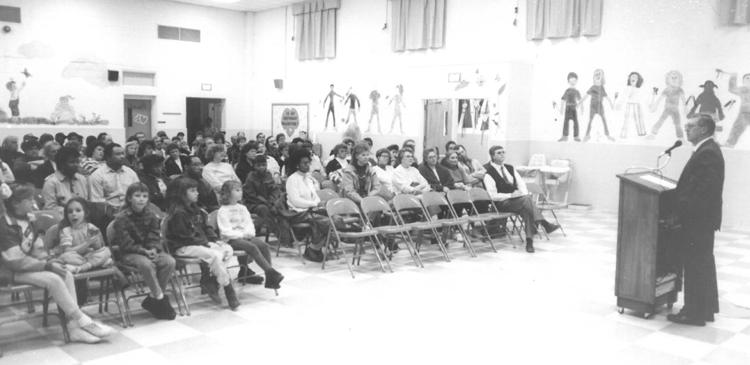 Becky Ramsey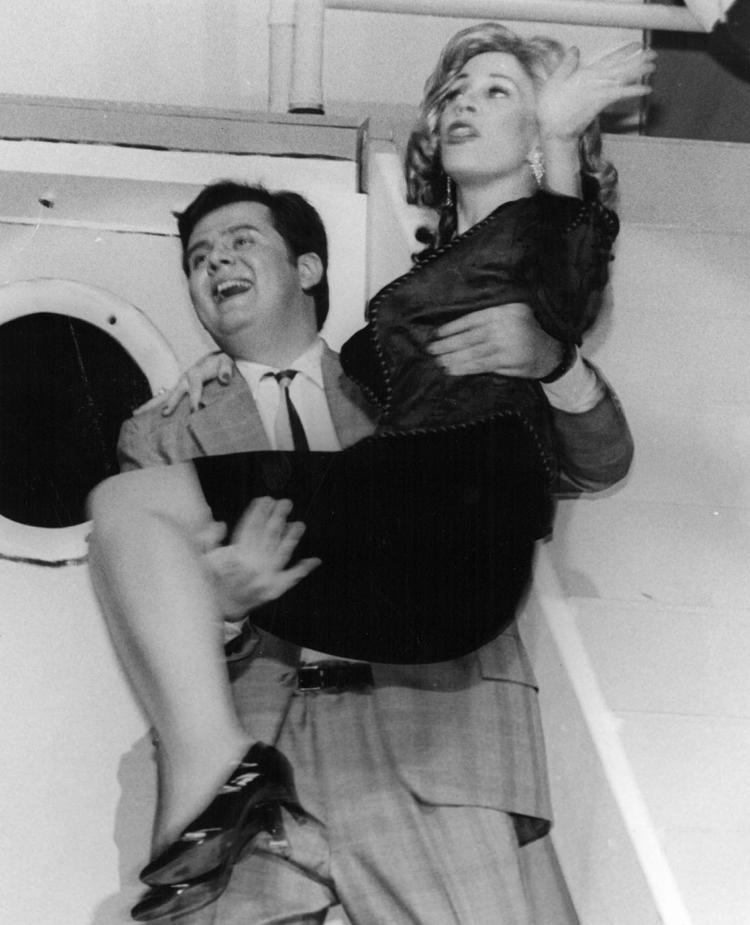 Workshop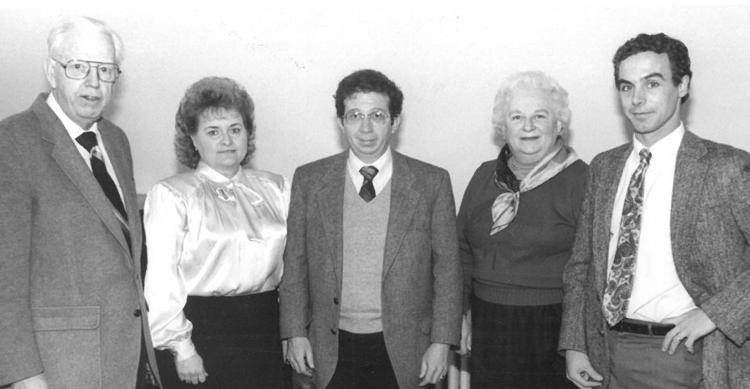 The Woodview Black History Month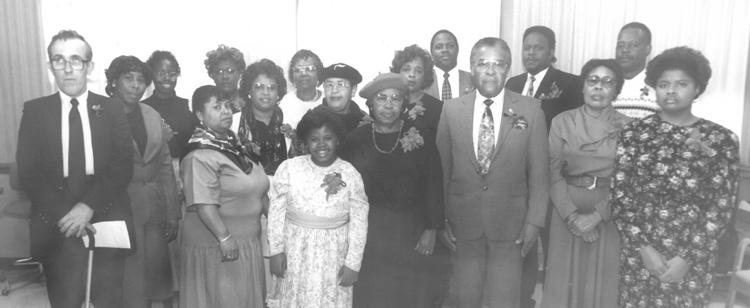 MLK service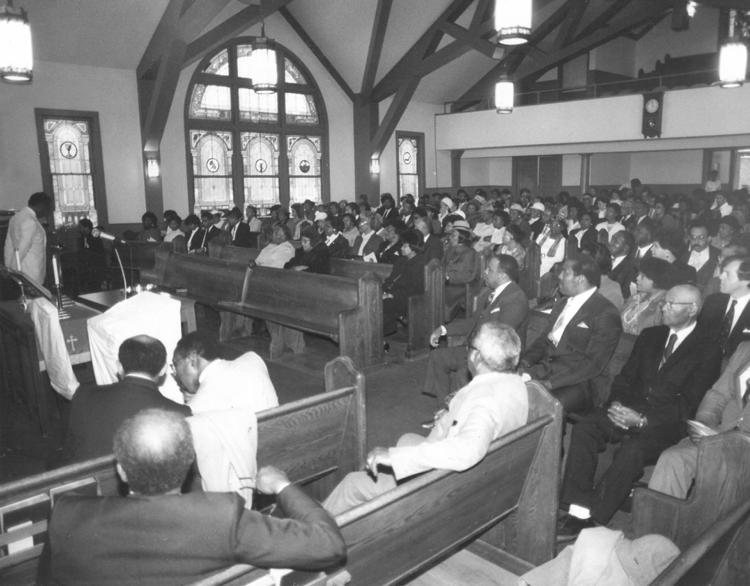 South Boston Baton Jazz Group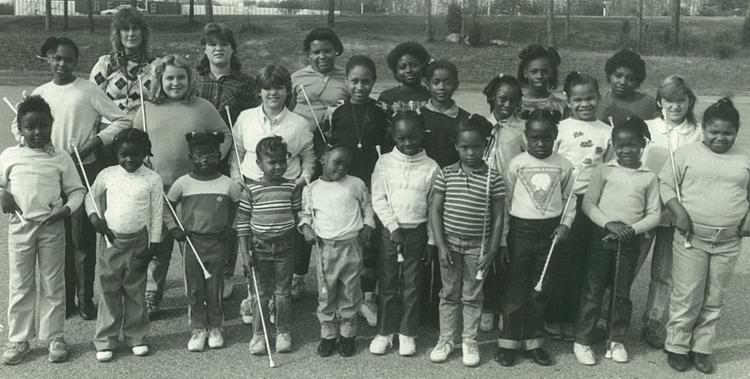 Who's who?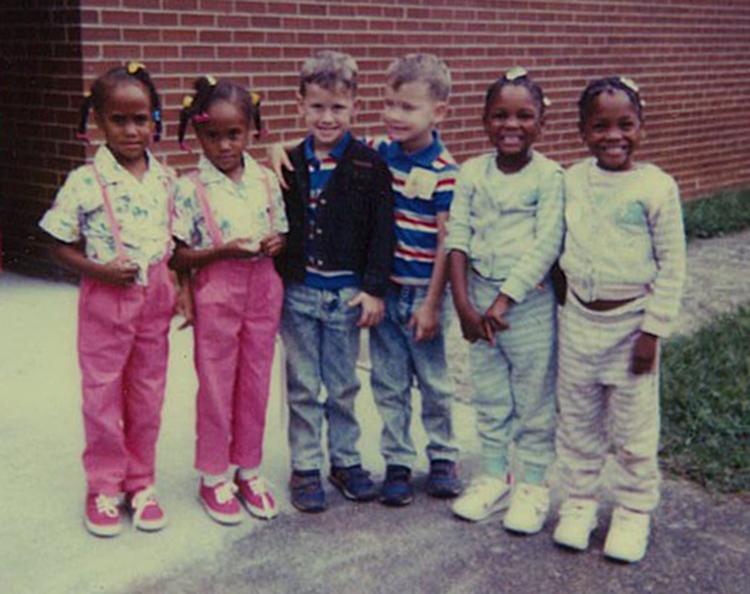 Woman's club meets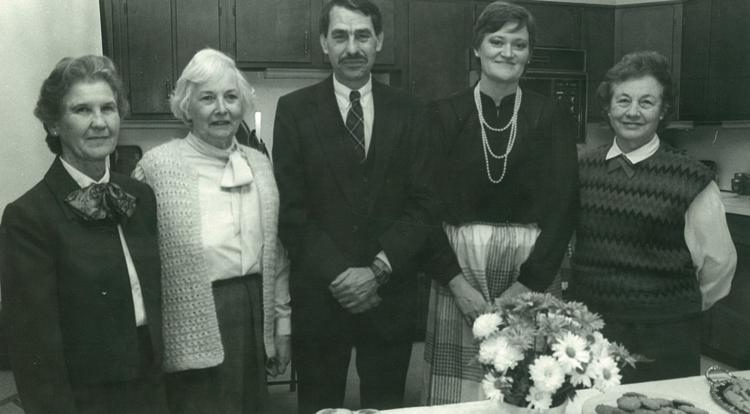 Junior High School Lions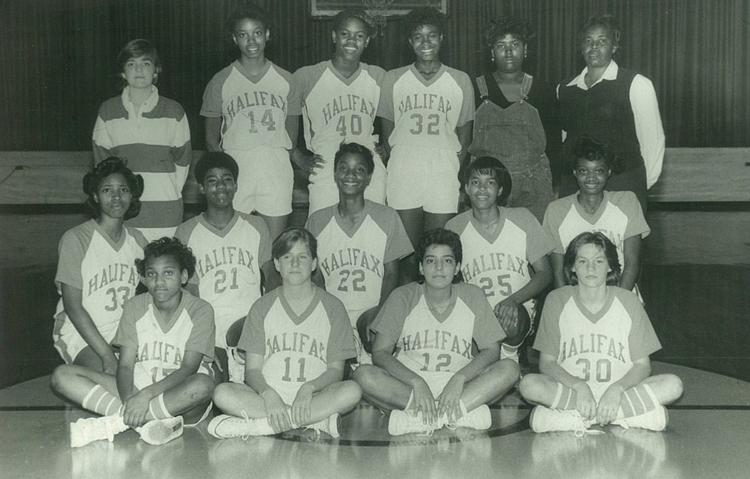 STOP six-band concert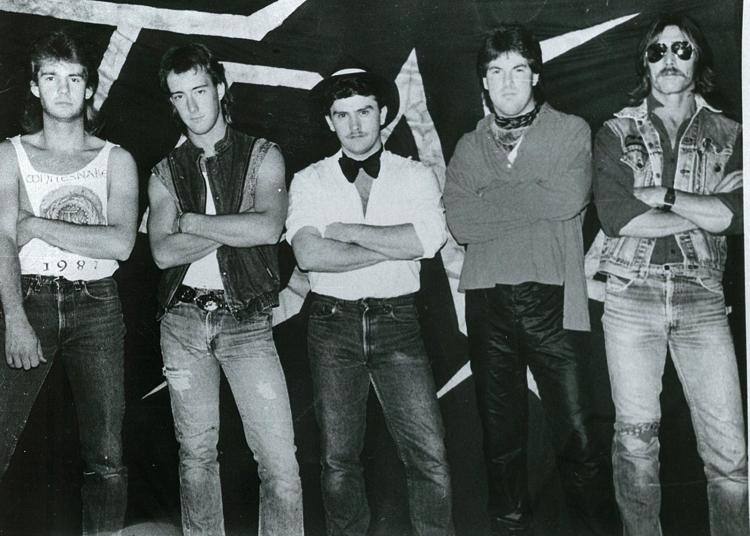 Career Day at Senior High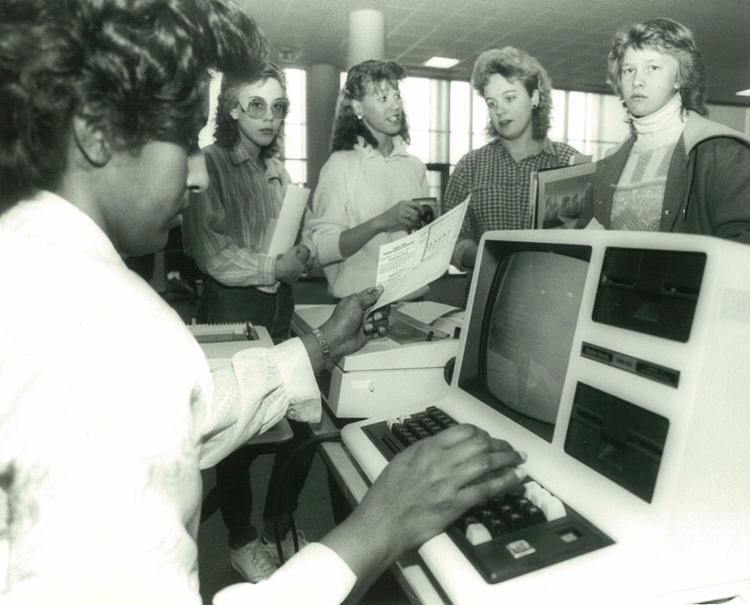 Indian research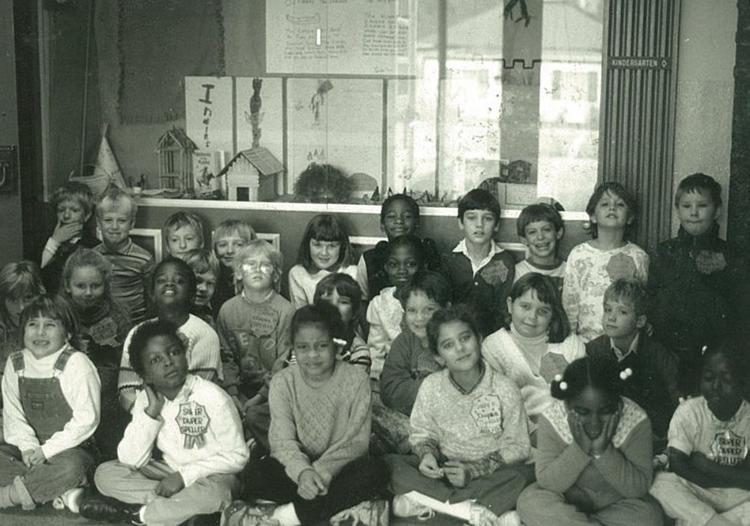 Broccoli Recipe Contest winners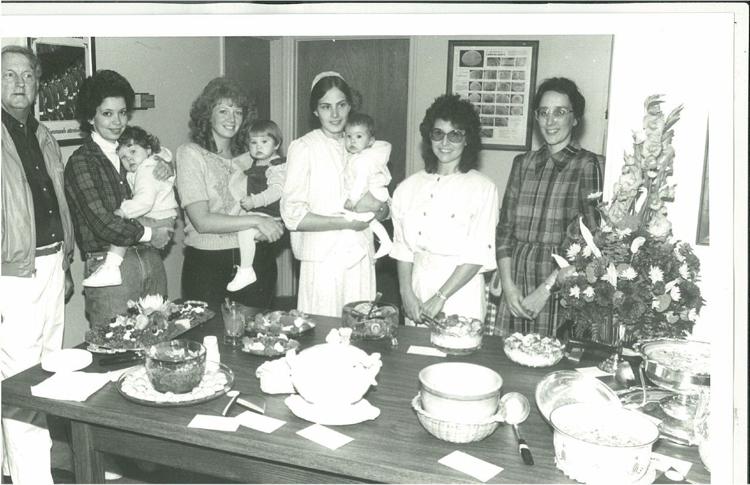 King service held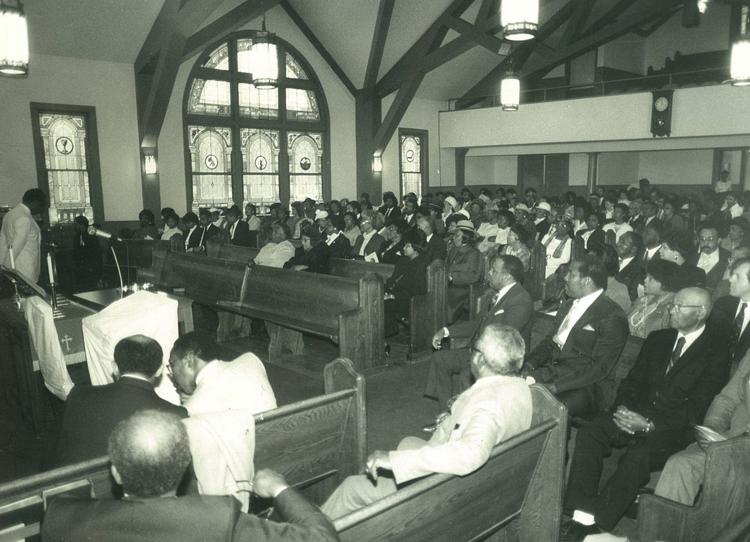 Preparing for the concert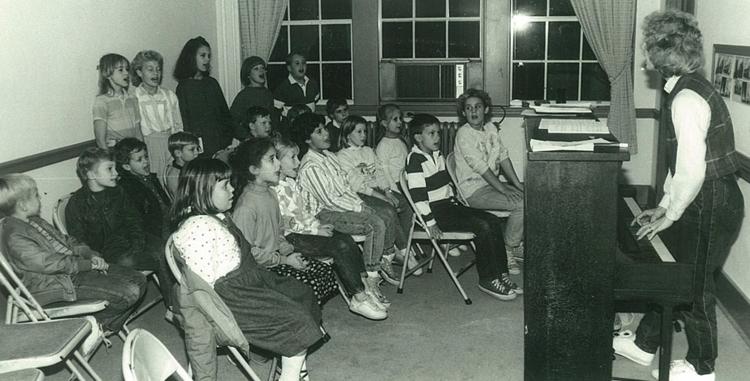 World of Sports skating rink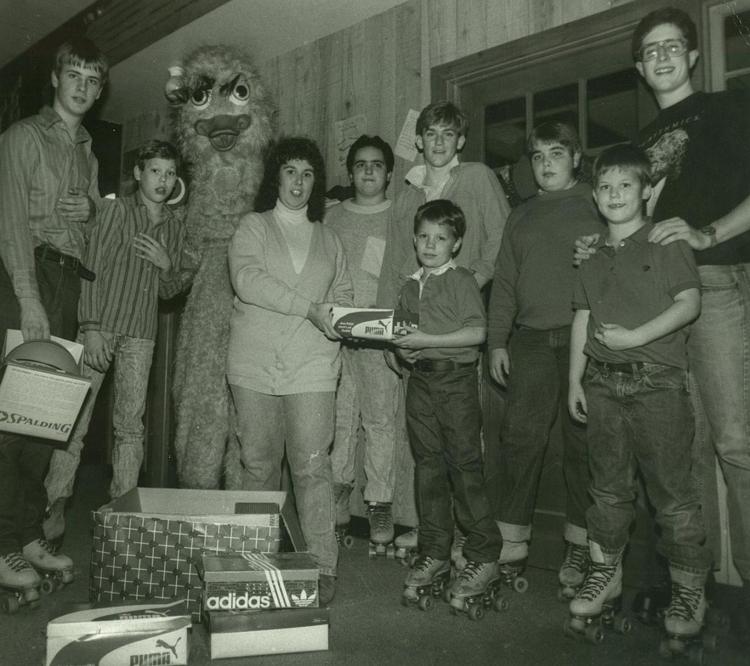 Roses recognizes district award winners

Essay contest winners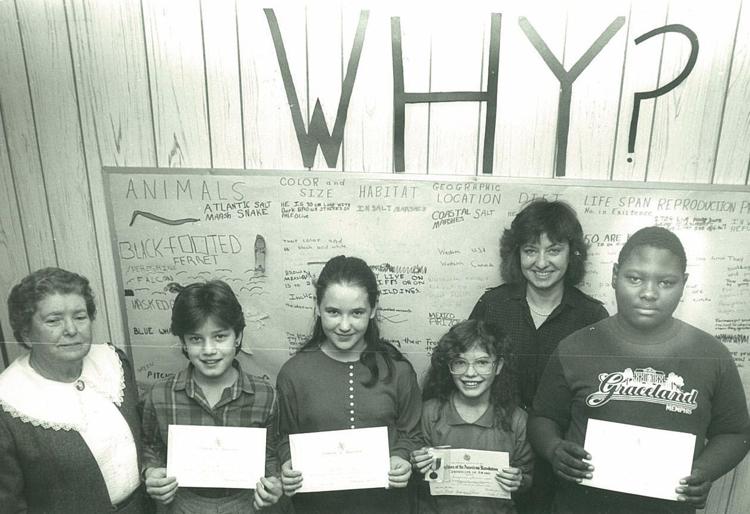 Reading in computer center at South of Dan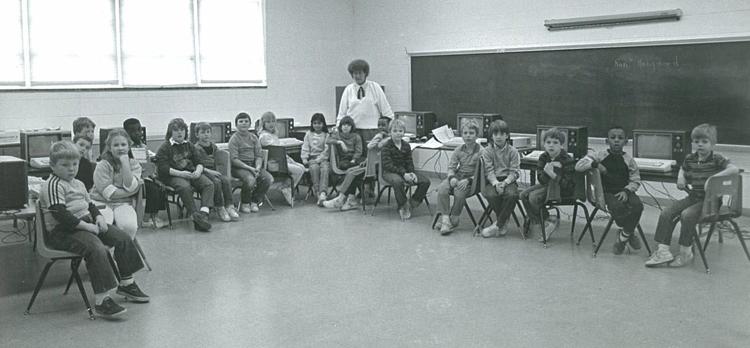 Doors close on Ingram Post Office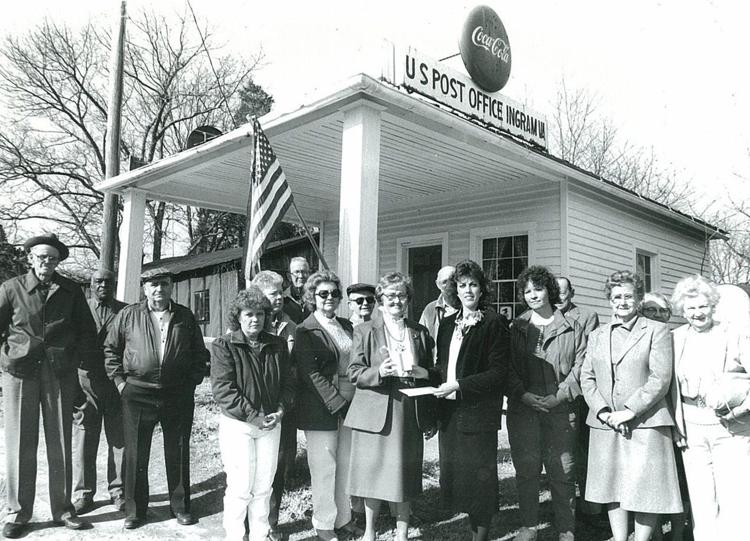 Students rewarded for reading achievement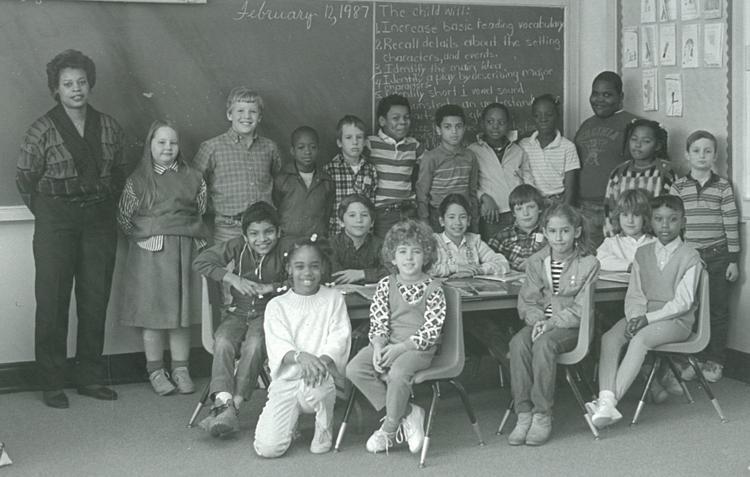 Celebrating 75 years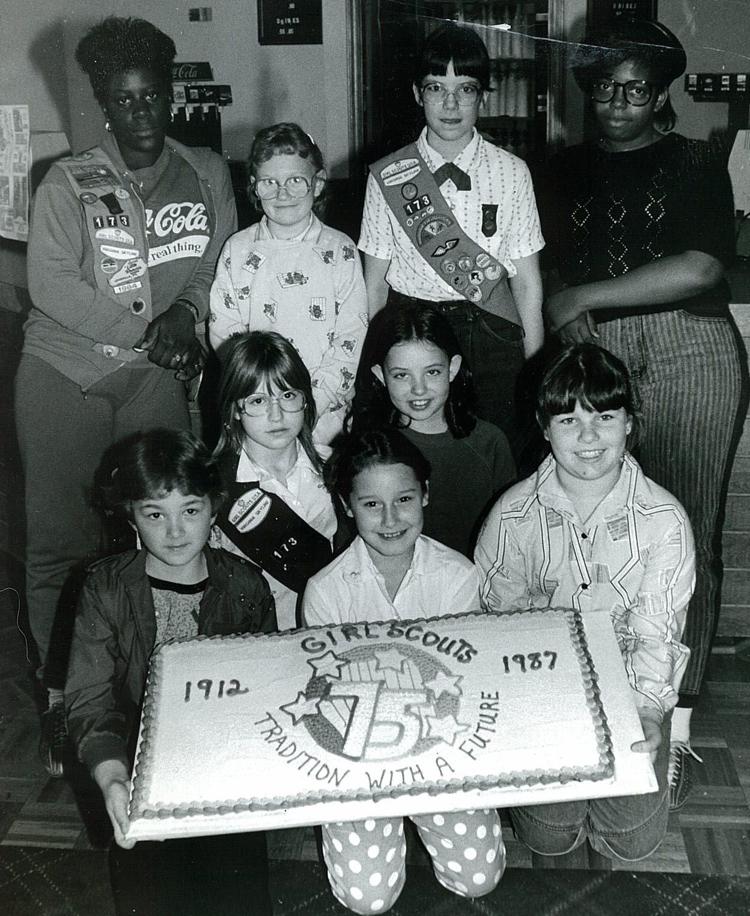 Kenneth and Marie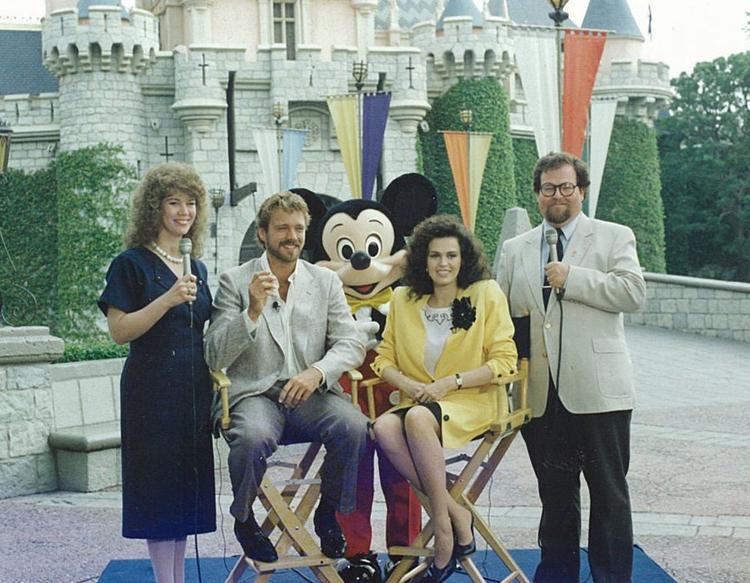 Kids' Kollege in 1994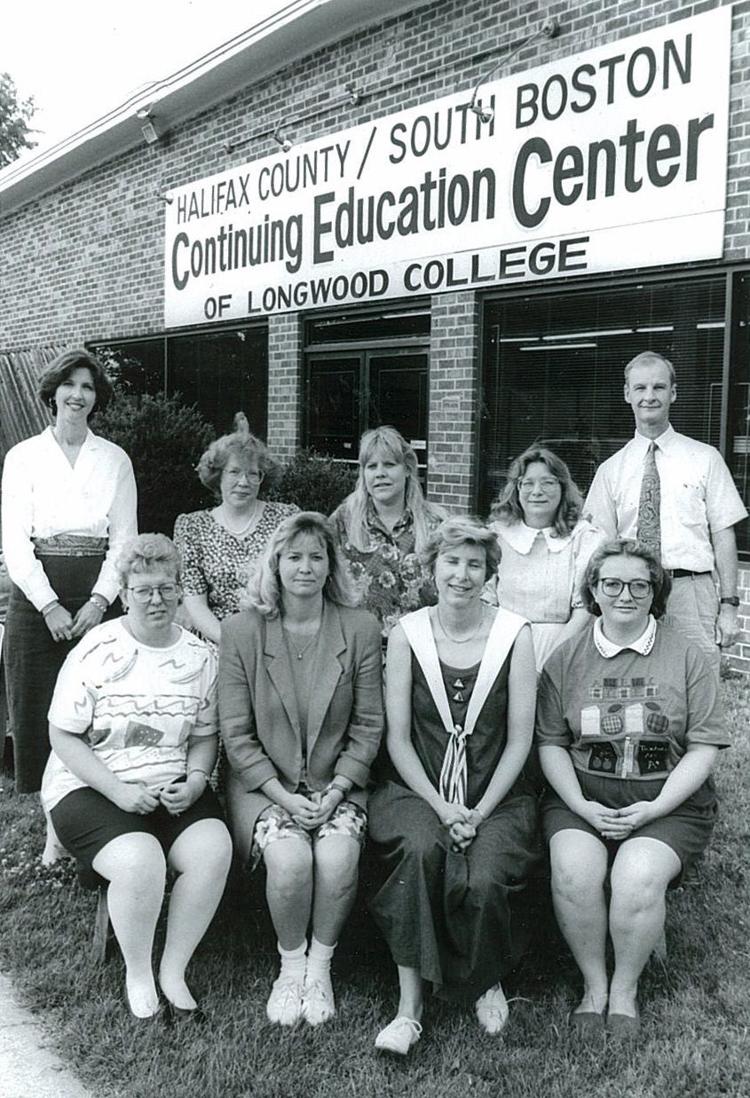 Learning the printing press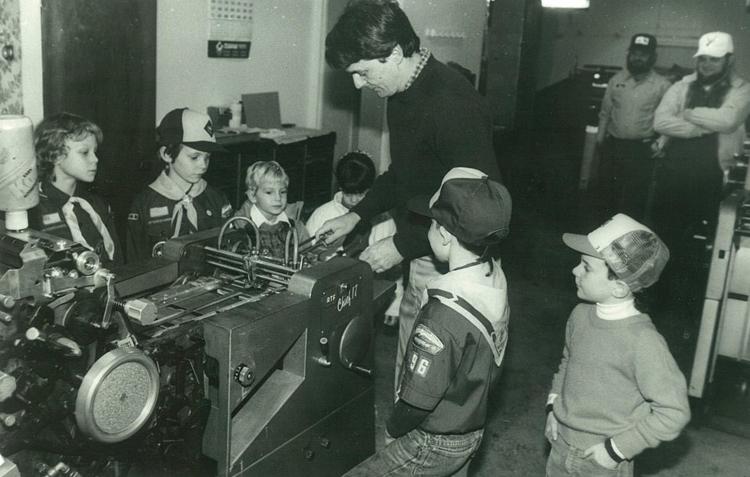 Virgilina Elementary first grade class 60 Years ago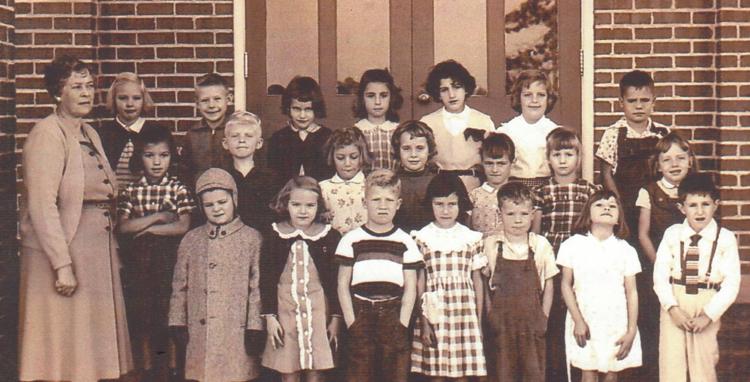 Virgilina Girl Scout Troop #215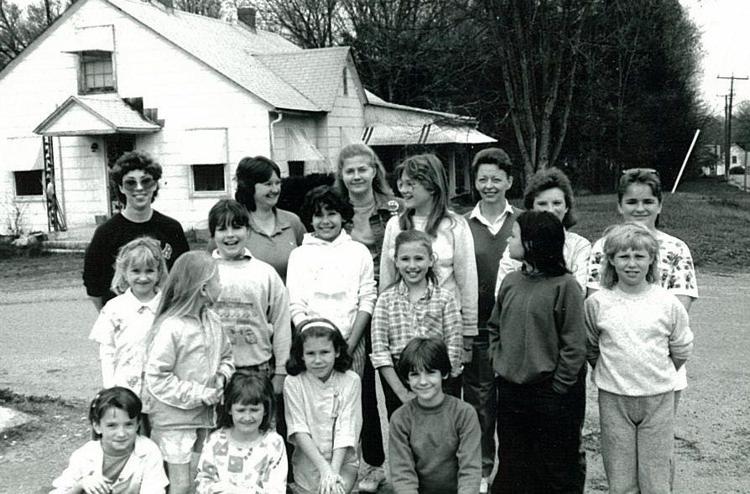 Pig farm tour in Alton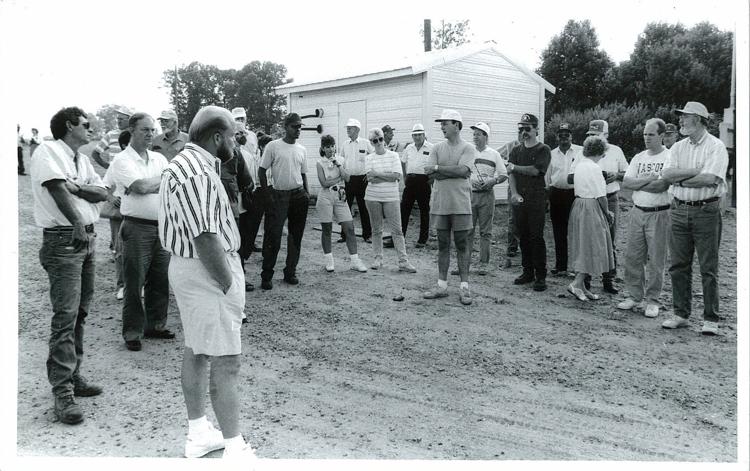 U4EA performs with stop six-band concert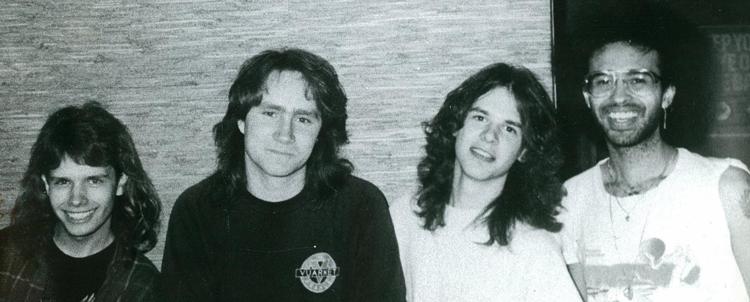 Jamestown fort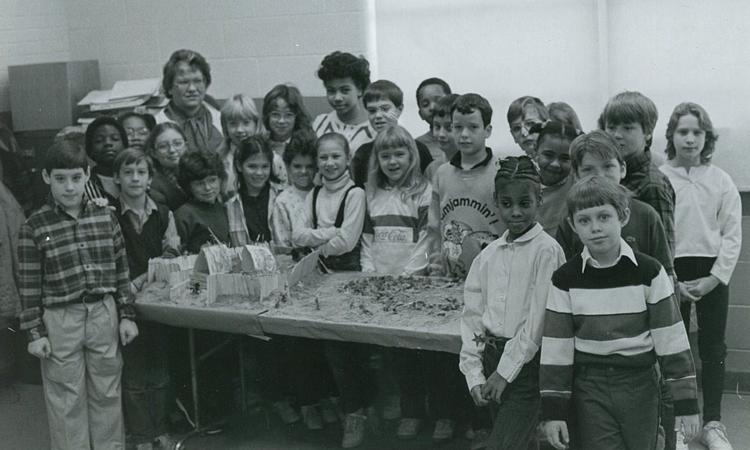 1987 Olympics Day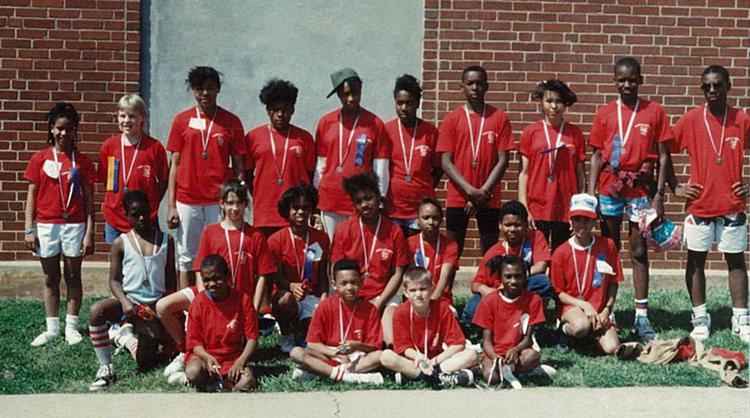 Tobacco Task Force meets

Halifax County Senior High Florist Department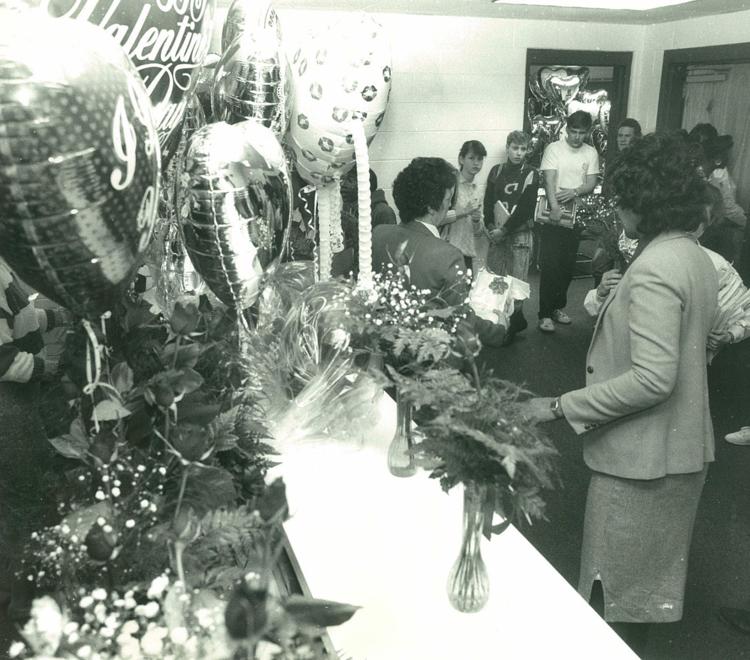 DAR essay contest winners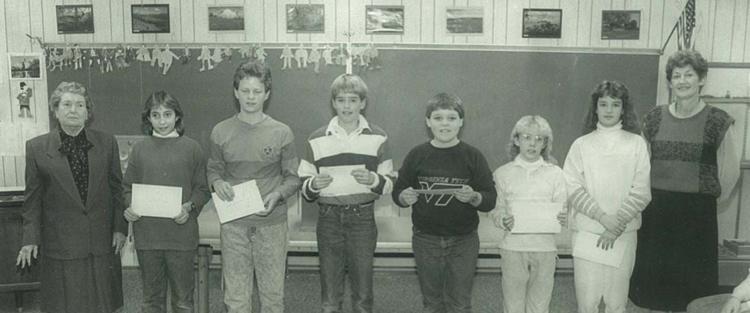 New birthing center dedicated
Battling the blaze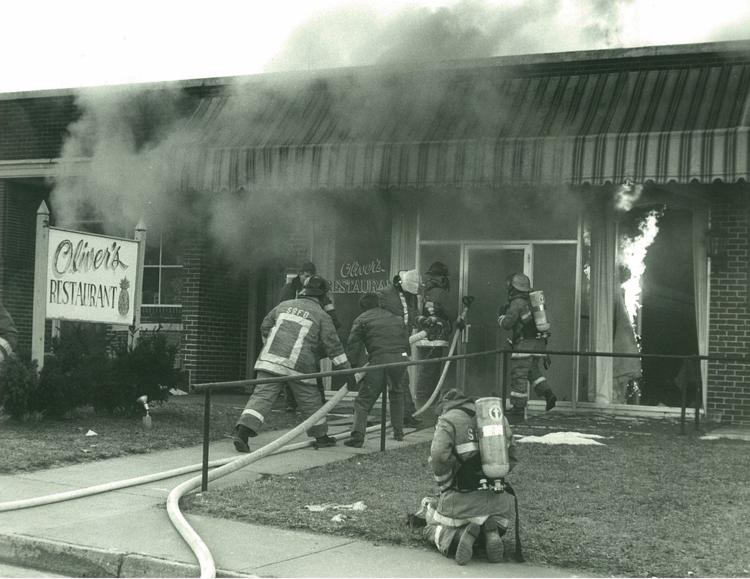 On the march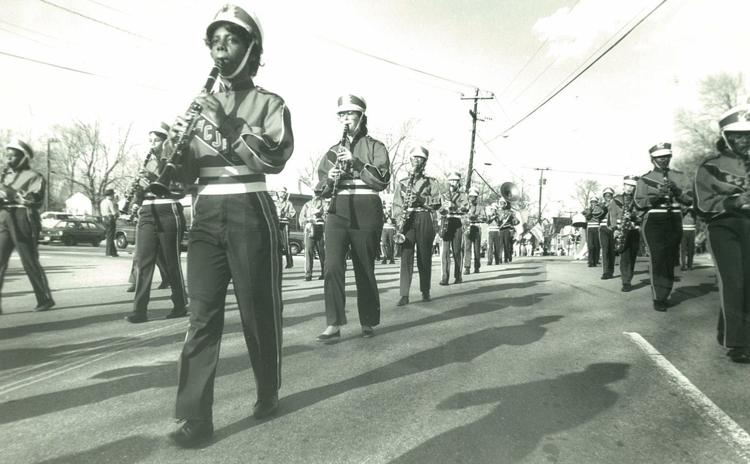 SCA donates food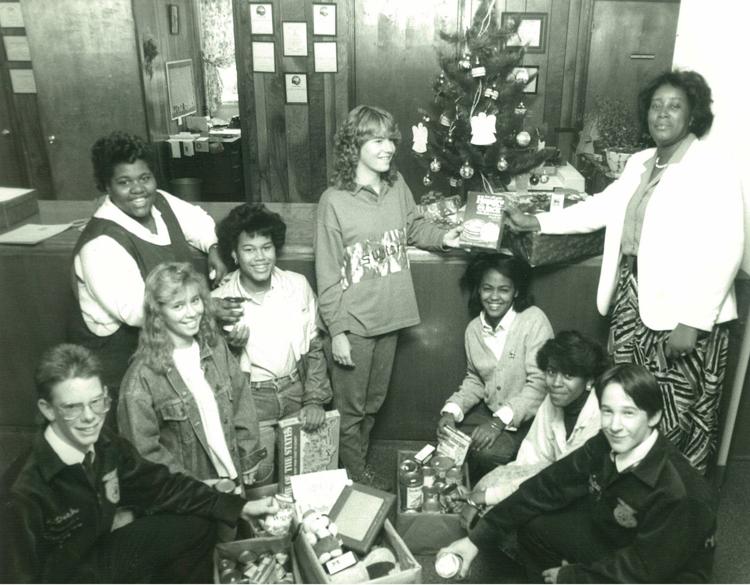 Tough defense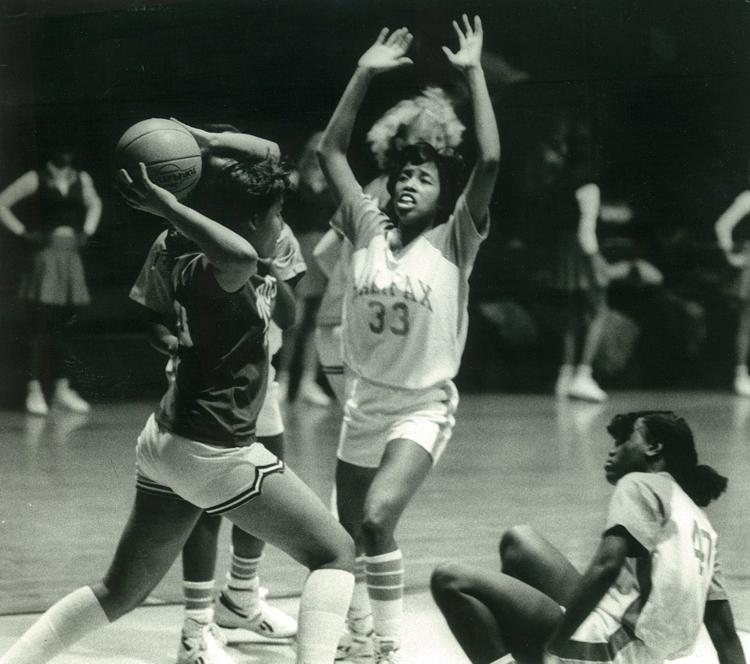 Community Christmas Concert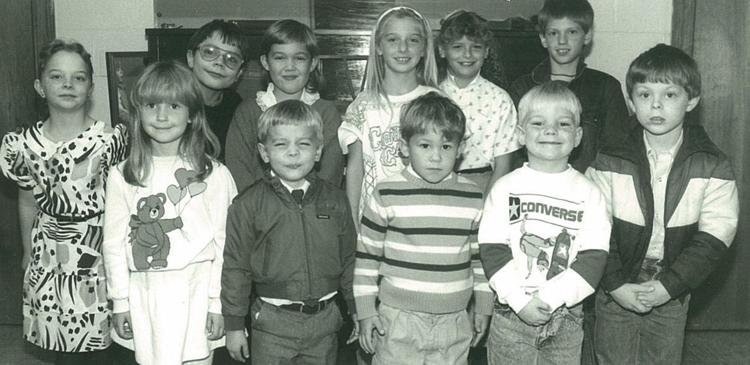 United Way board members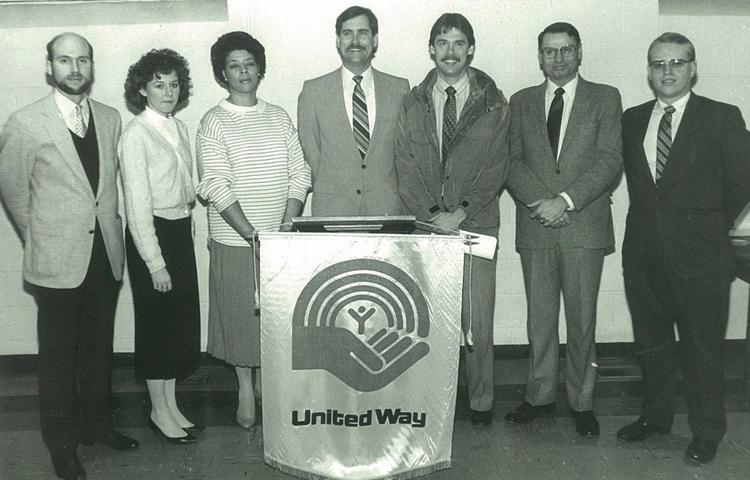 Retiring Halifax County Community Action Board of Directors

Hospital employees contribute to United Way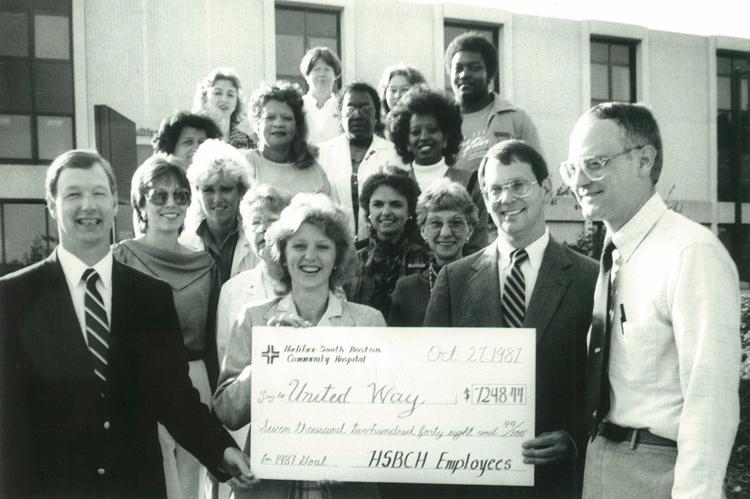 Last-minute campaigning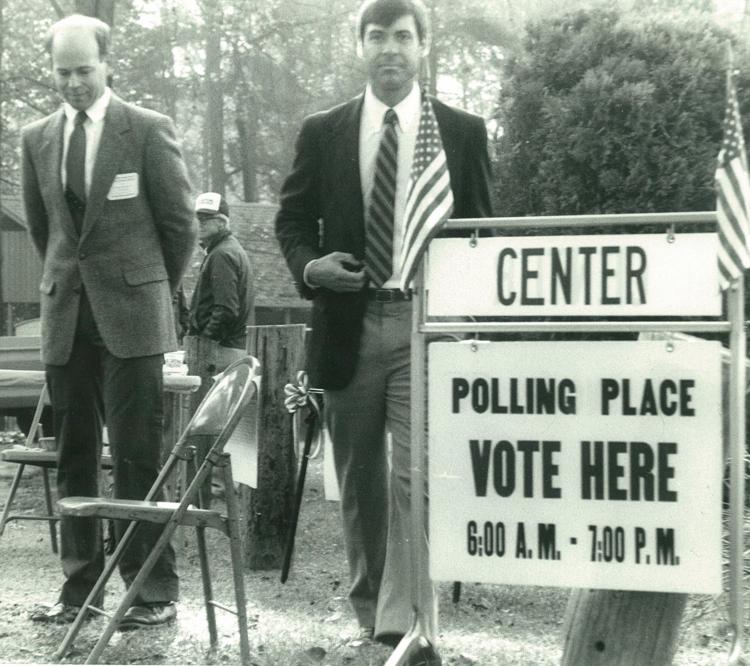 Looking over the announcement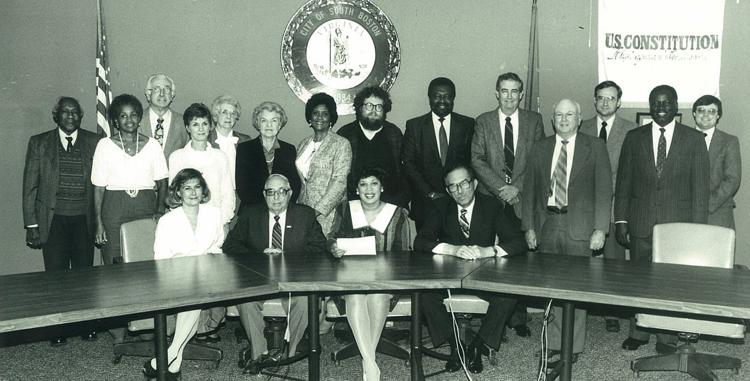 Midget champs
Cast of 'Annie'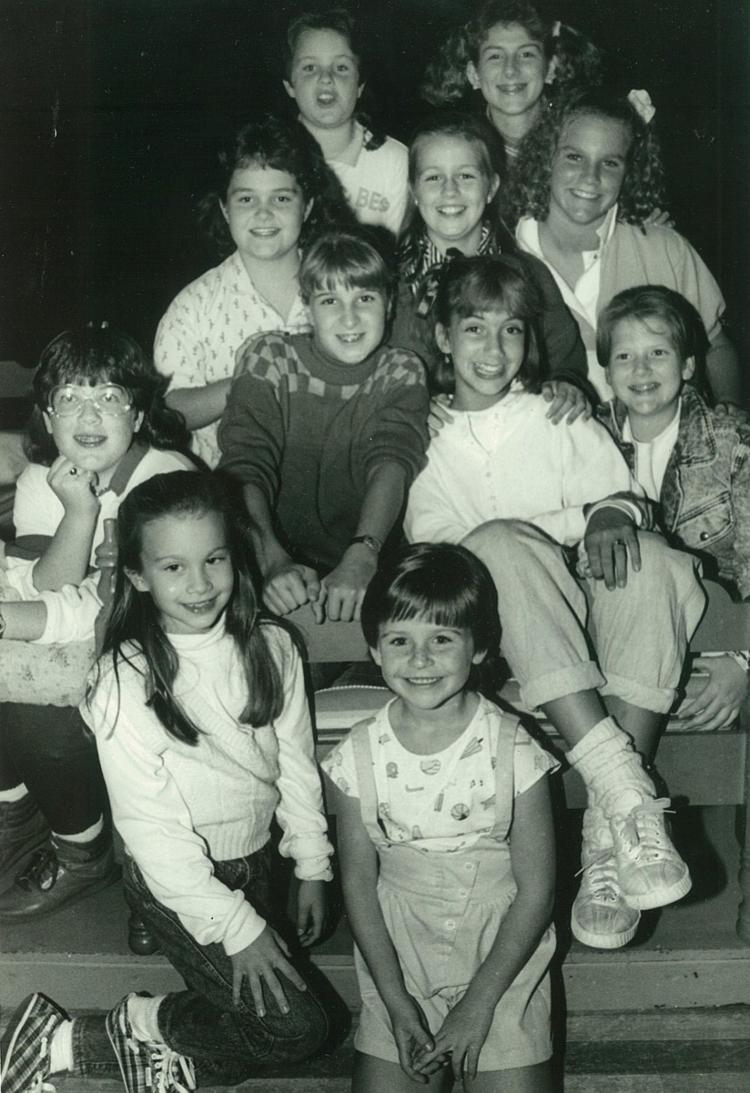 Making presents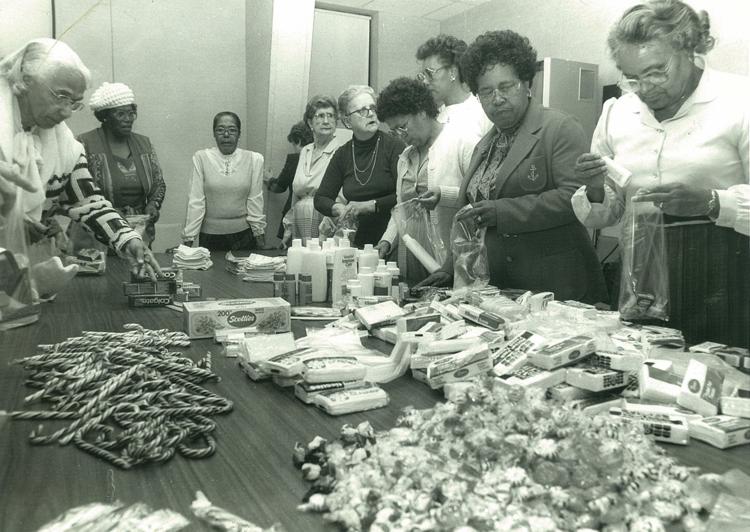 Medal and certificate recipients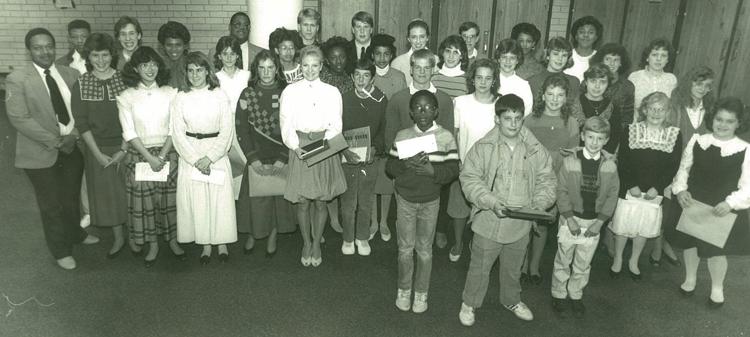 Career Day at Senior High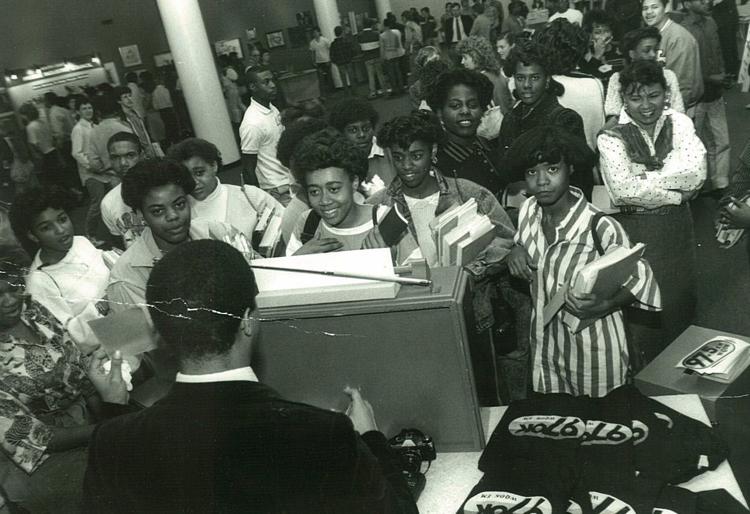 Essay contest winners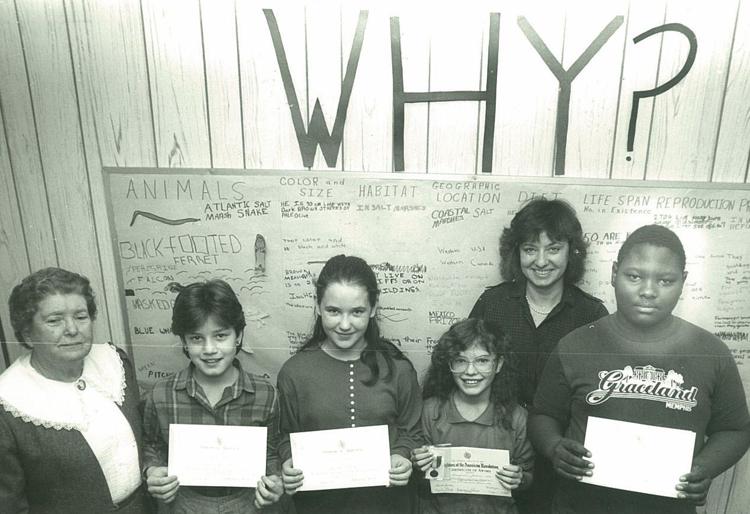 Cantaloupe Festival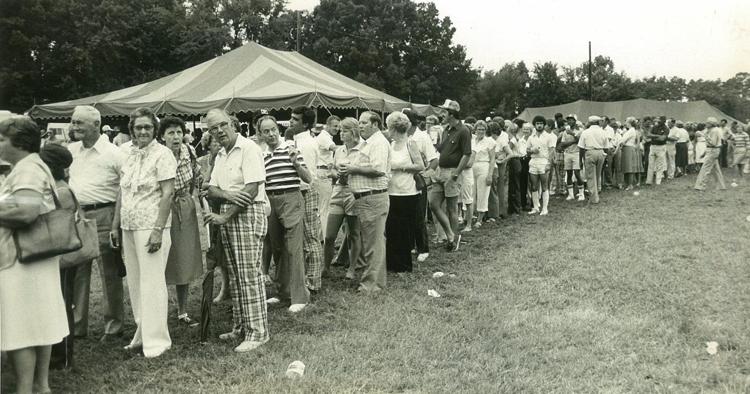 Registered nursing students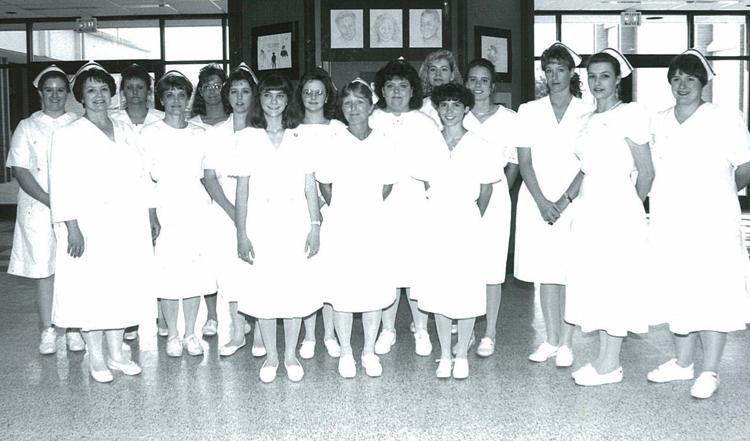 Basketball camp in 1991

ABWA officers installed in 1991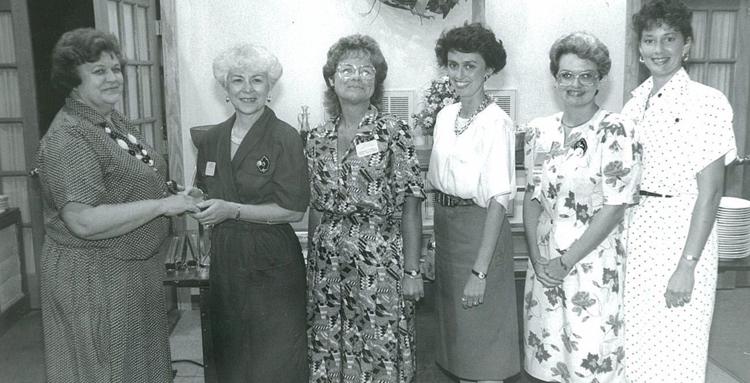 Day Care Center honored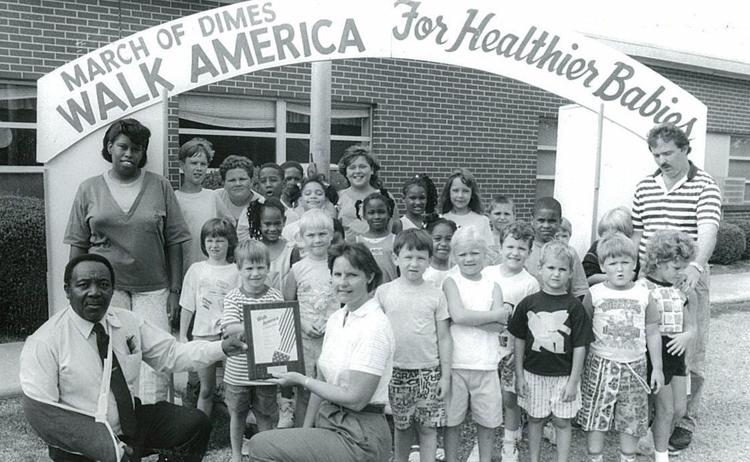 Democrats meet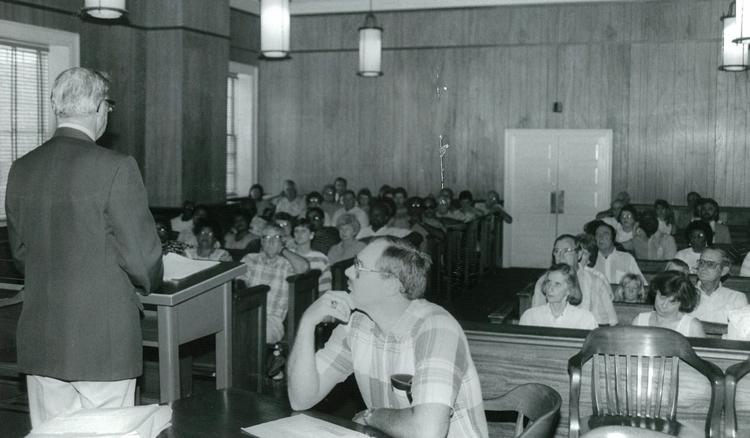 4-H Fashion Revue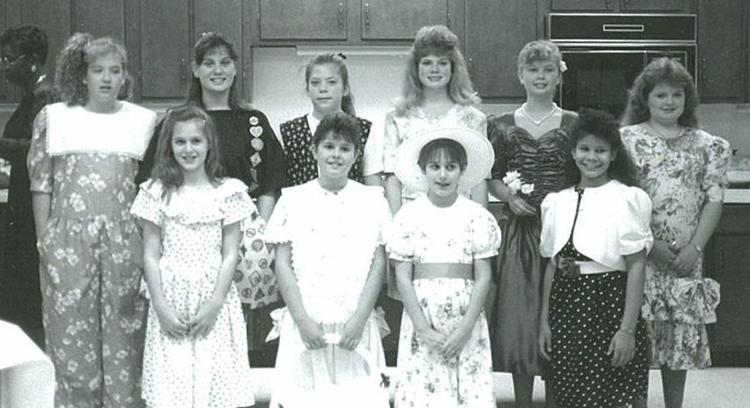 Division champions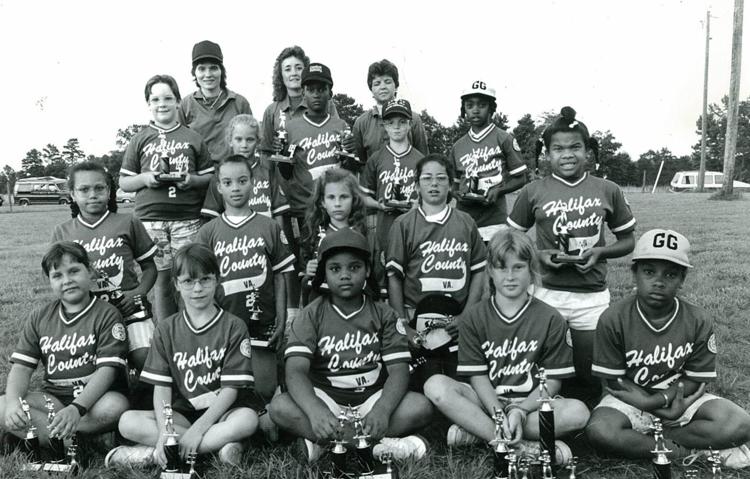 Ponytail champions in 1991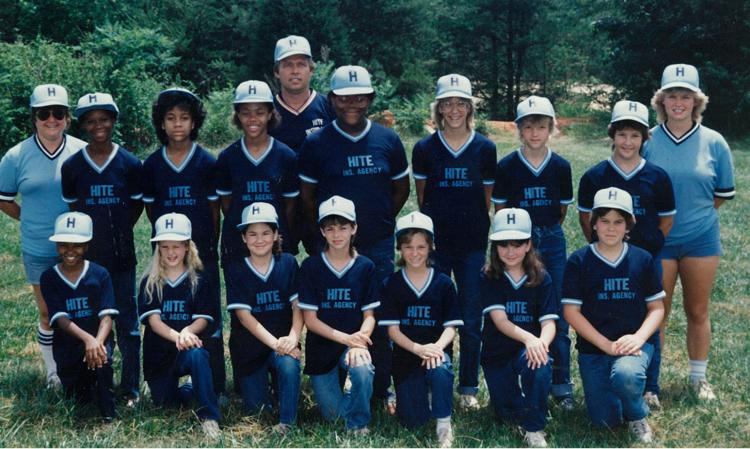 Halifax-South Boston Angels team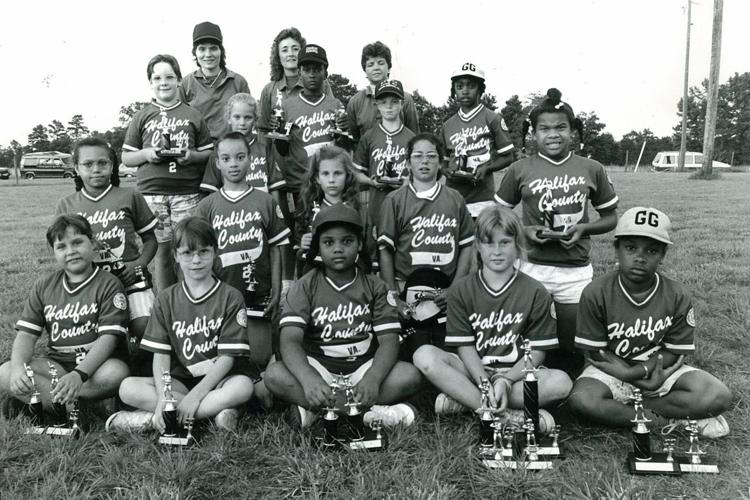 Off for a week at summer camp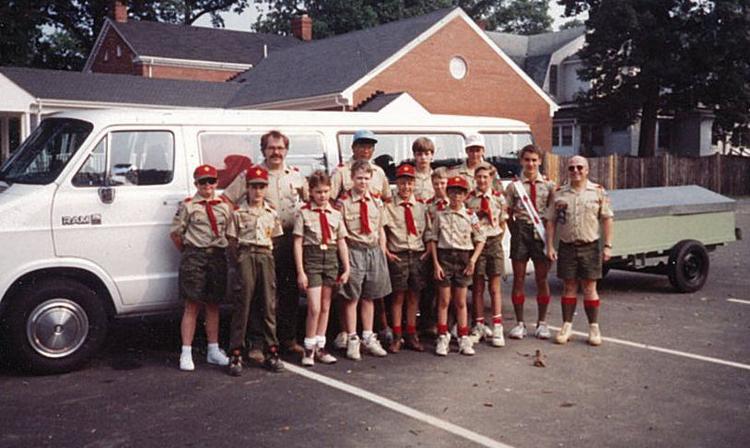 Appointed to position of warrant officer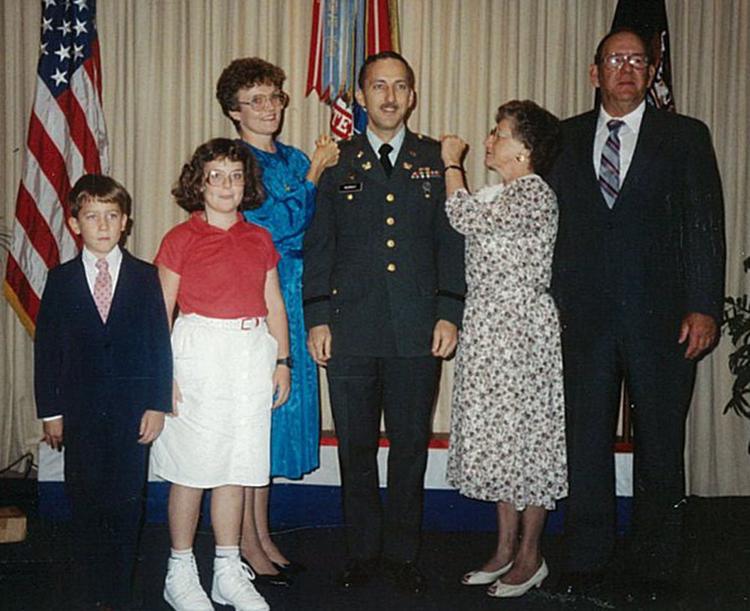 Handmade afghan raffled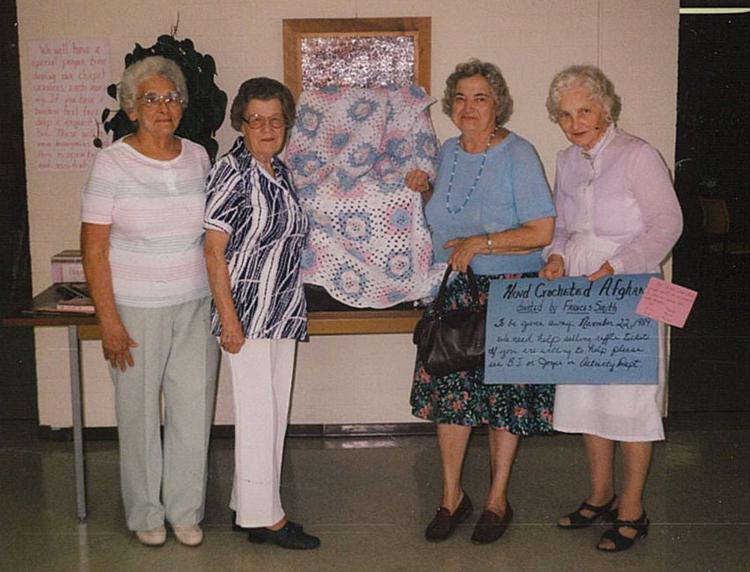 Cooperative Month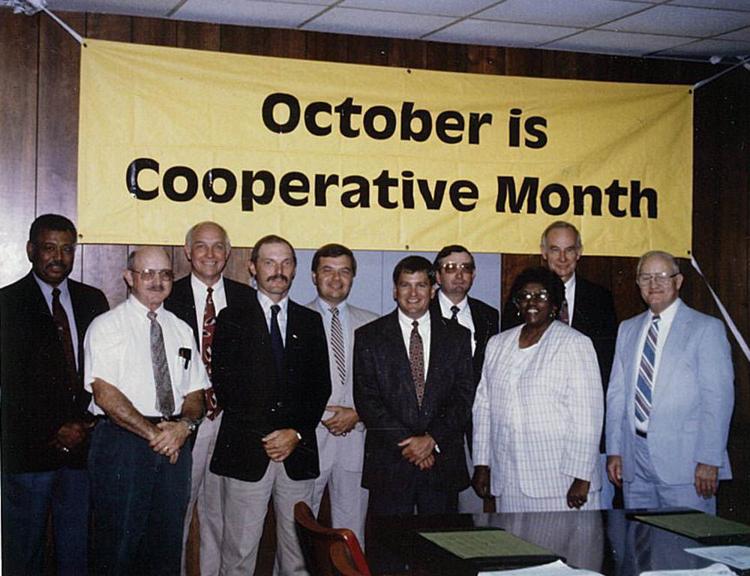 Lunch with students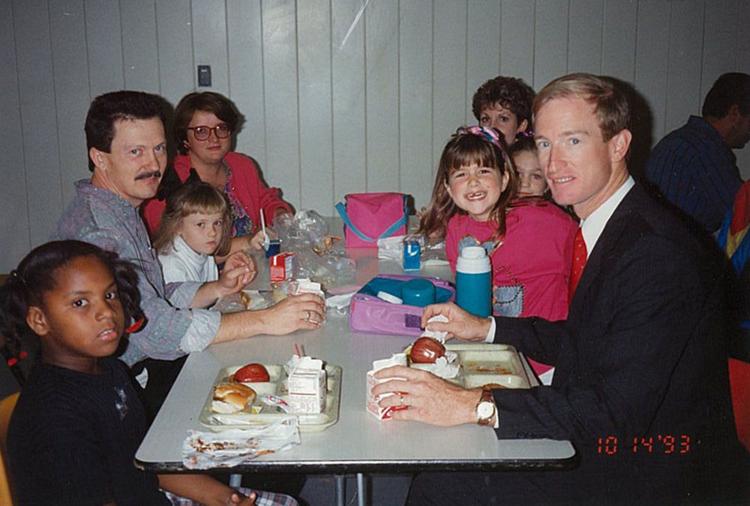 Barn owl nests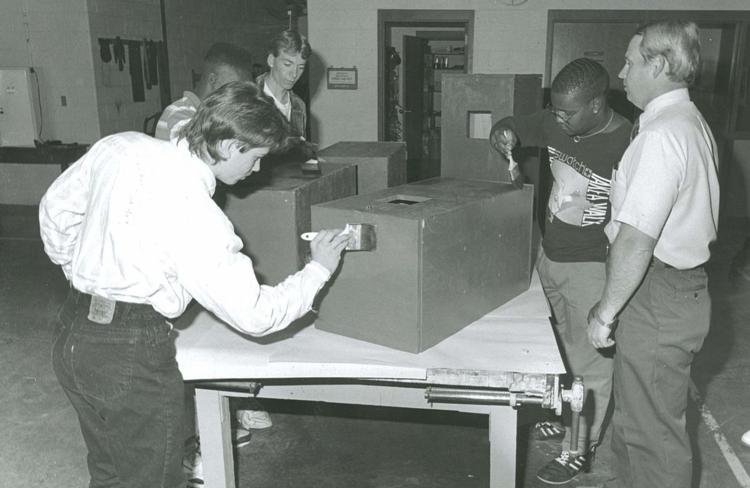 Little olympians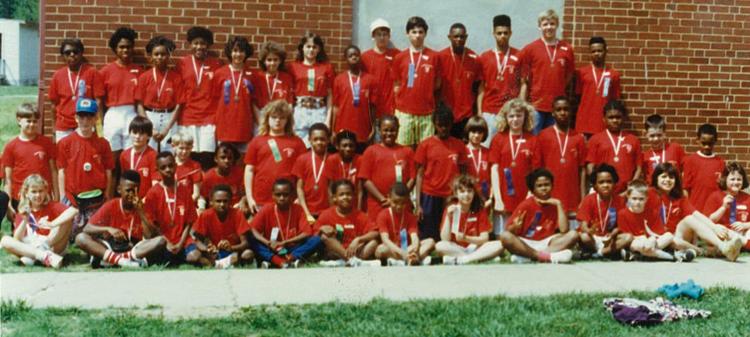 Wishful thinking?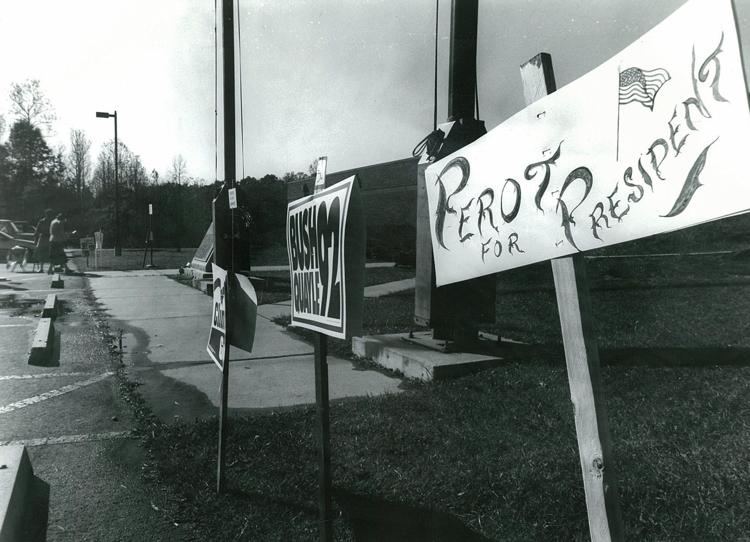 Pilgrim Lady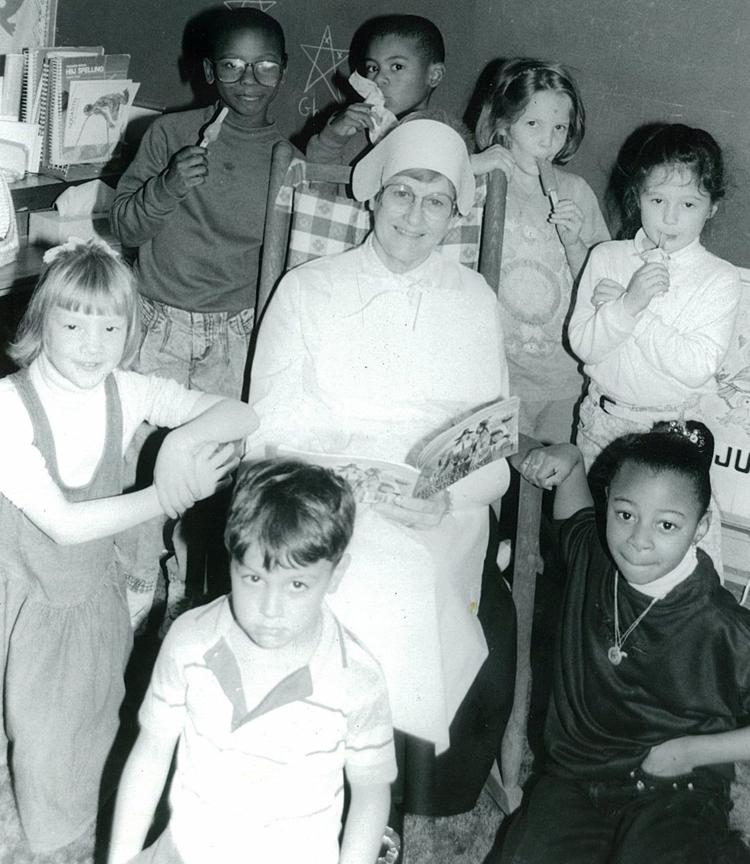 Halifax County Community Action Agency Board of Directors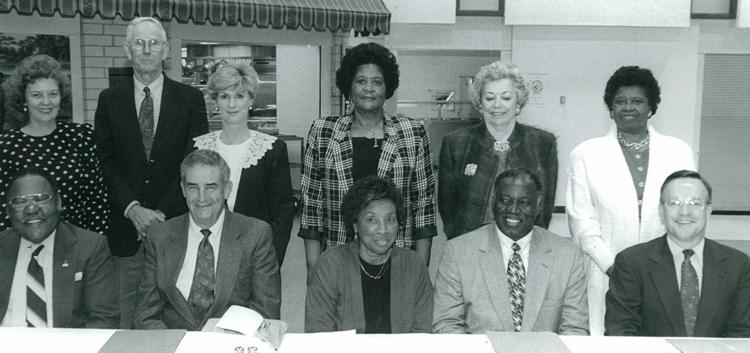 'Chick or Treat?'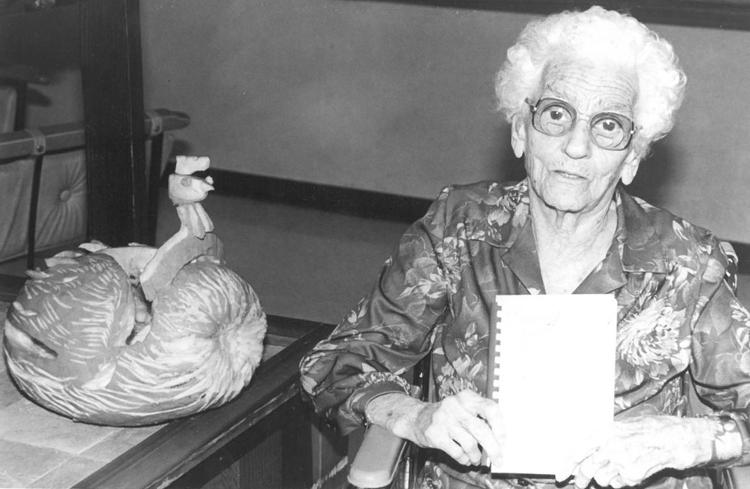 Hyco road ruritan club officers in 1993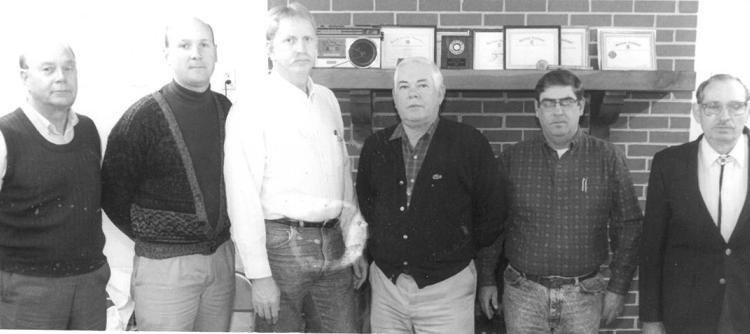 Community Chorale prepares for concert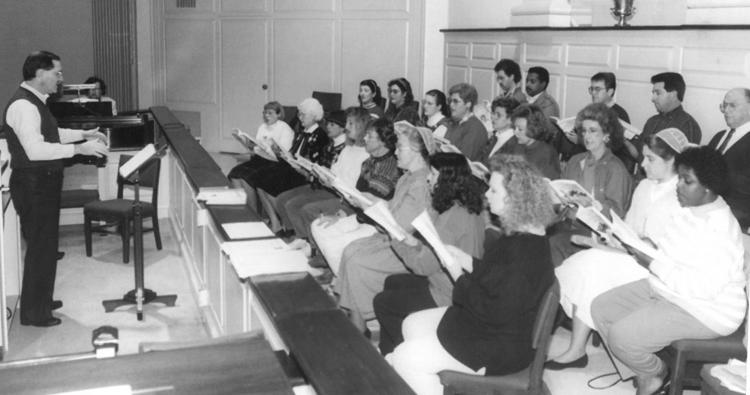 'A Christmas legacy'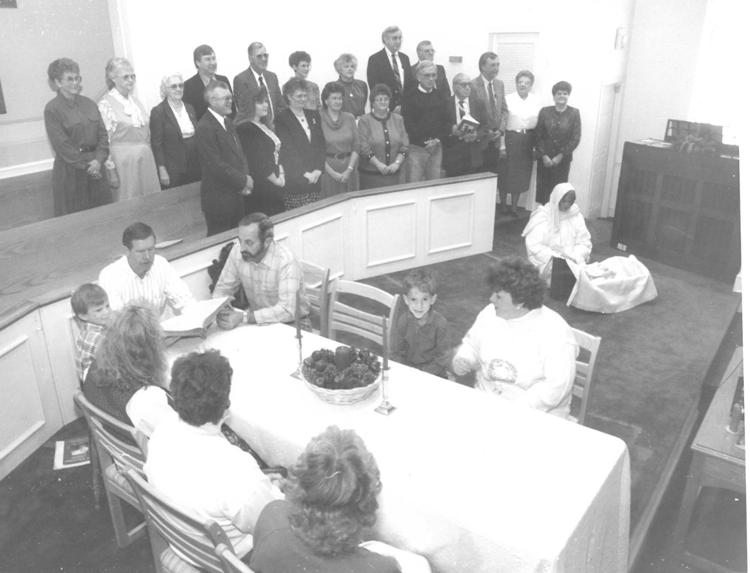 Adopt an angel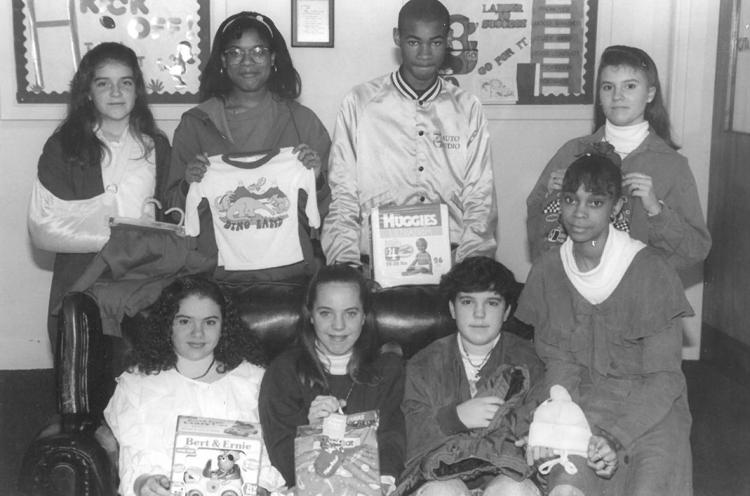 Students make 'stone soup'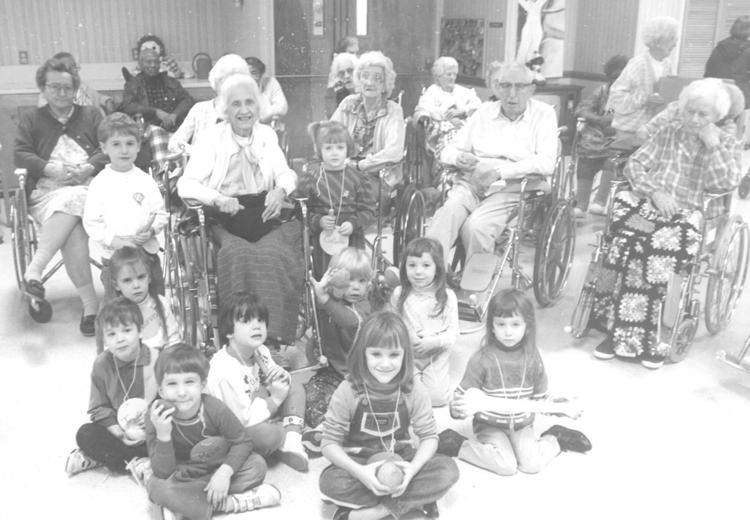 Talking champ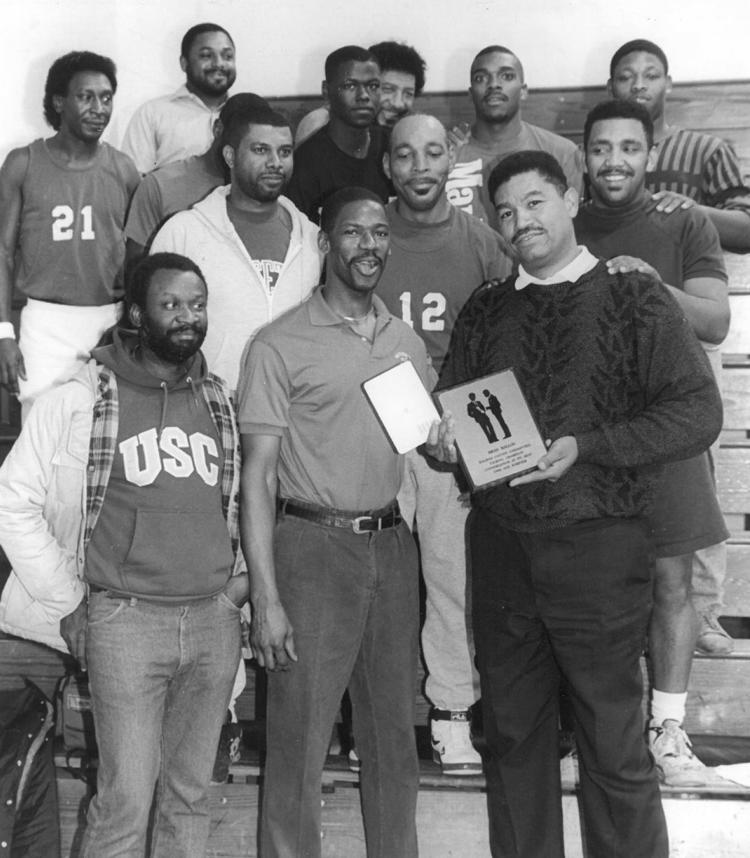 Blast from the Past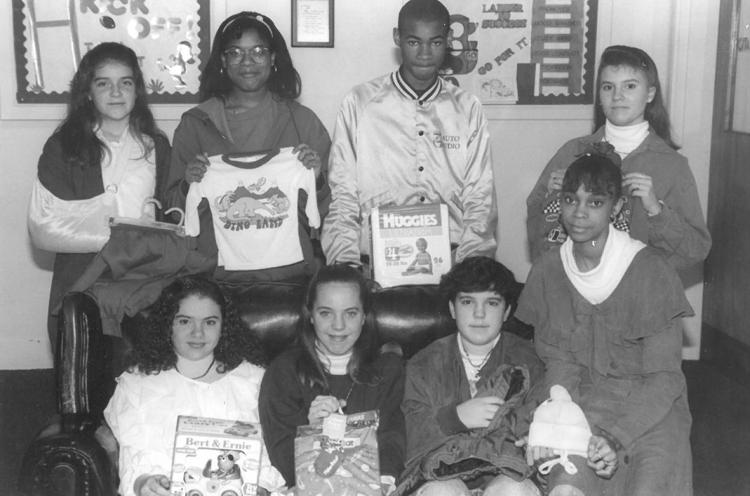 'Shared kidness'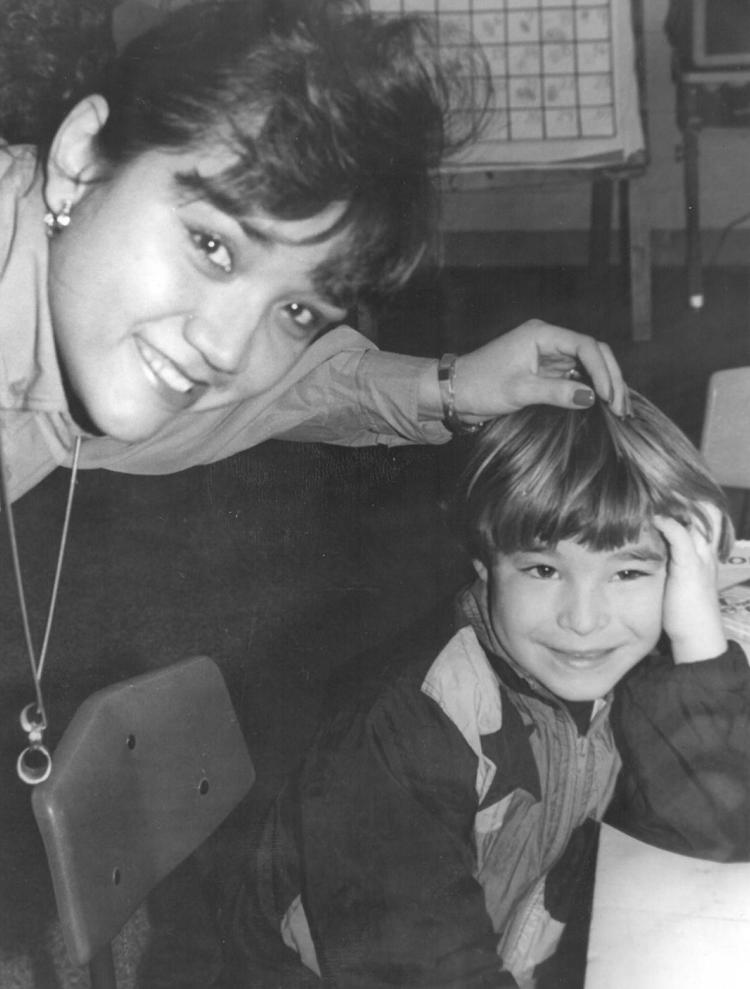 Blast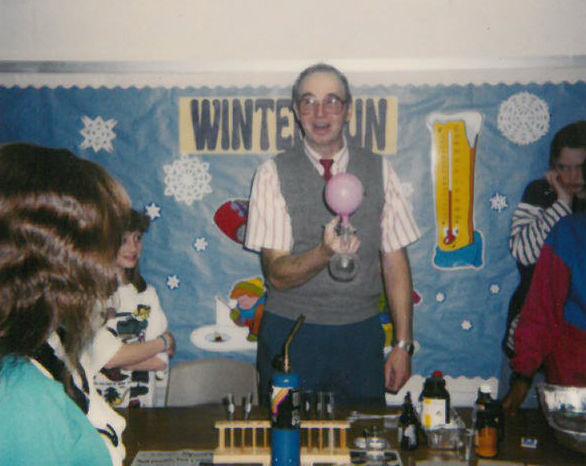 Blast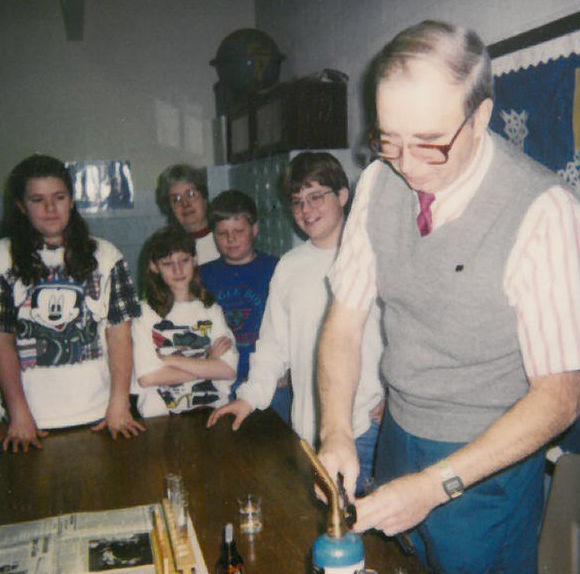 Remembering South Boston's Company 'F'

Share the fun talent show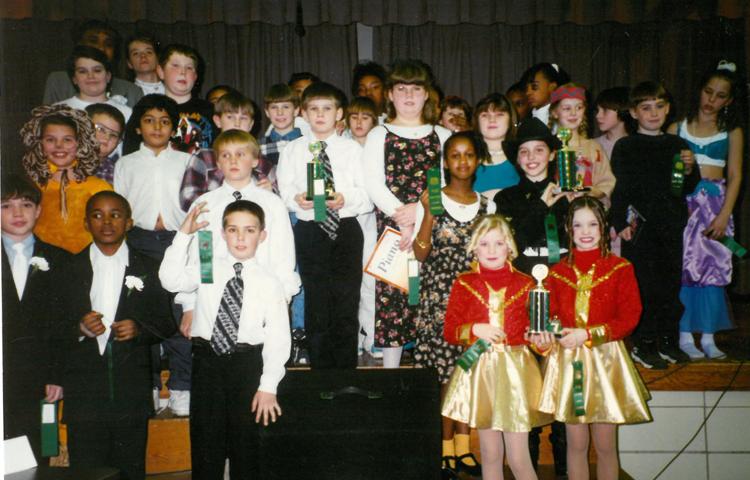 A good turn for the community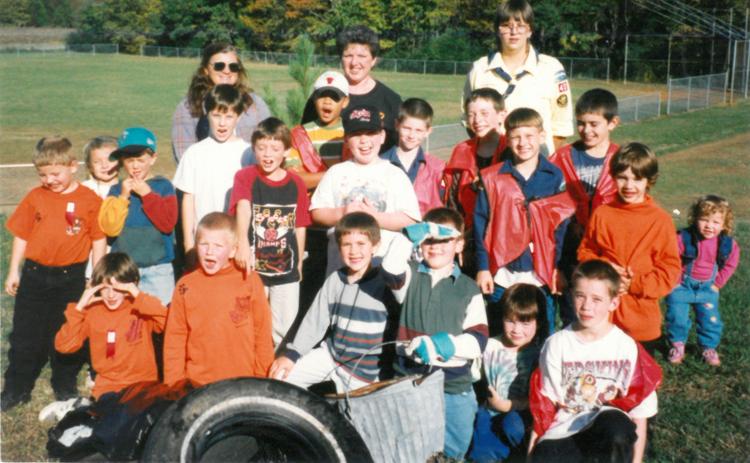 Halifax County 4-H Share The Fun Show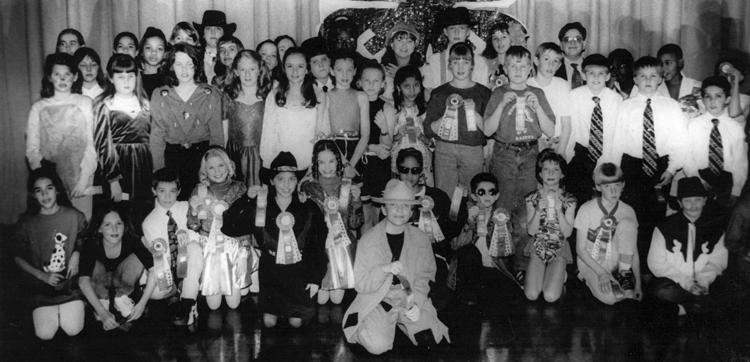 Passports for International Day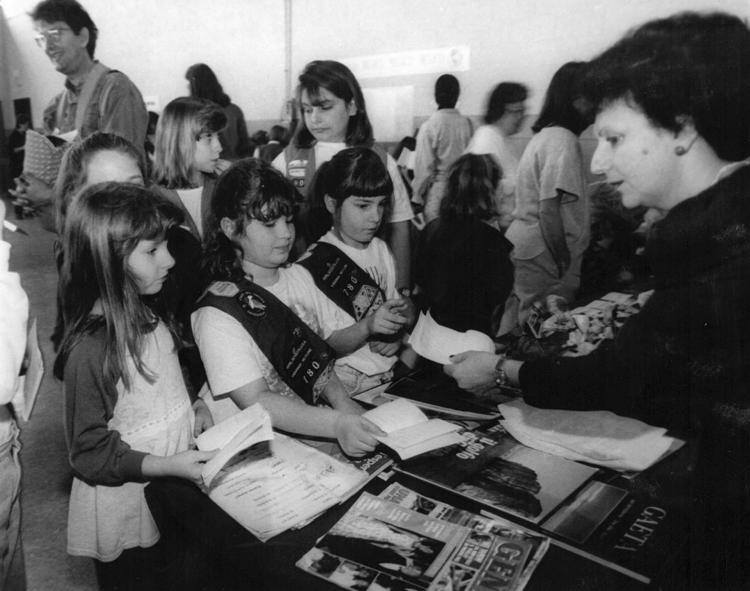 Food drive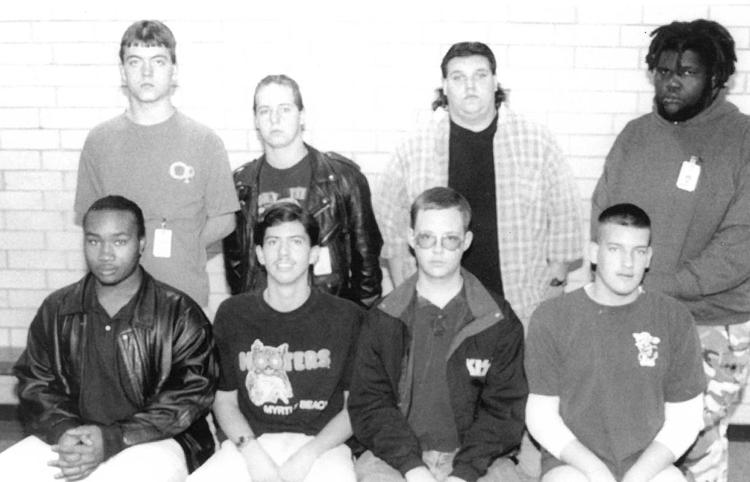 Halifax County Cancer Association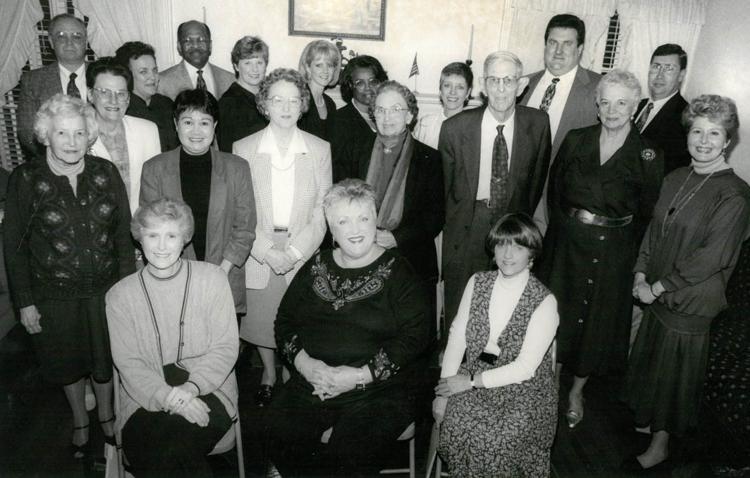 Toddler's Walk-A-Thon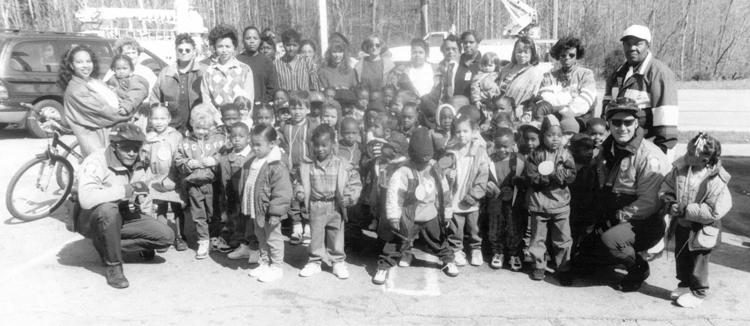 Young bowlers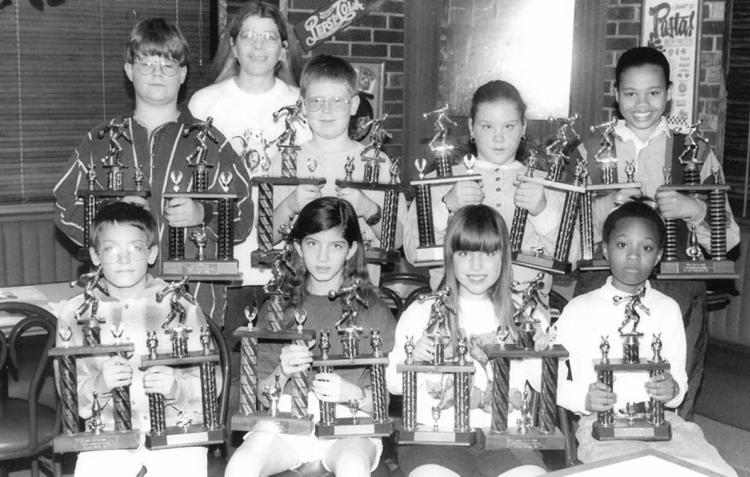 Concert and parade competition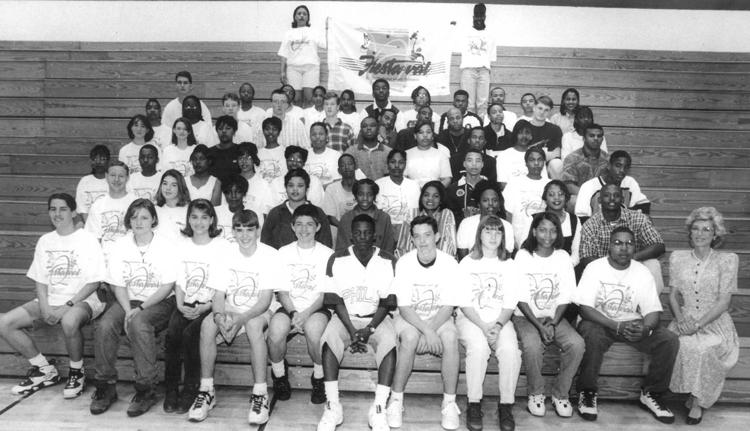 Education association honors leaders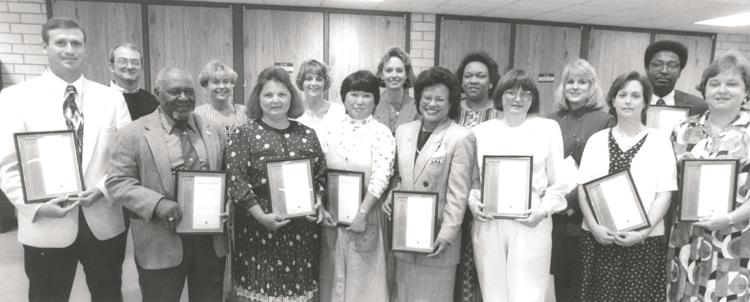 Cedar Grove School in the early 1920s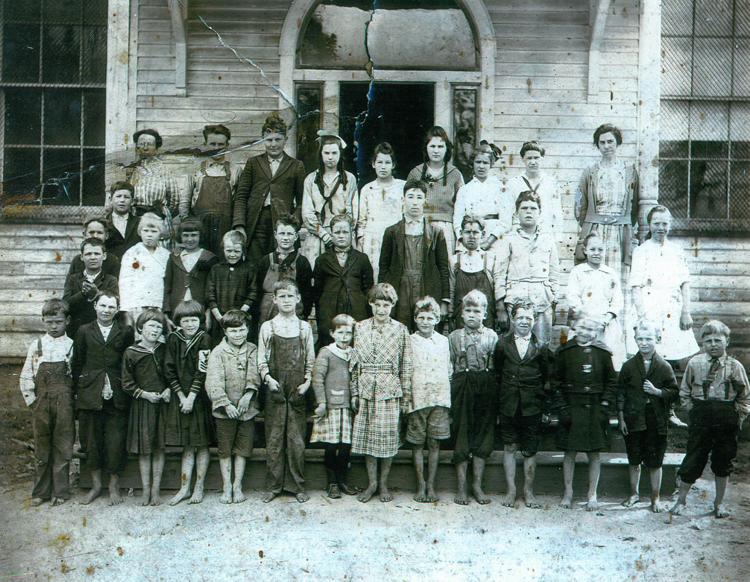 Getting ready for the Summerfest in 1996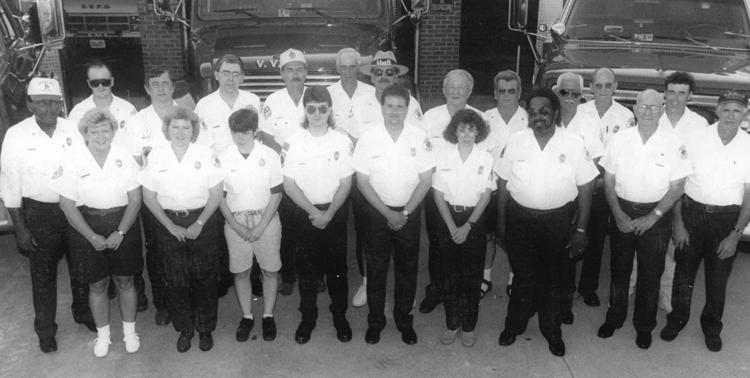 Halifax County Hokie Club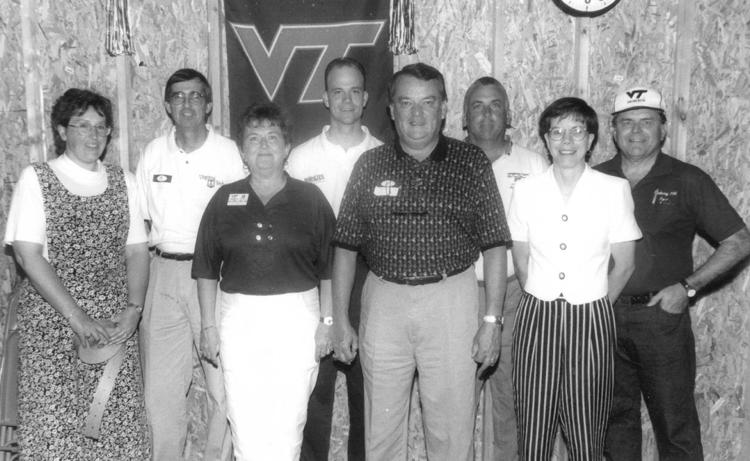 Green family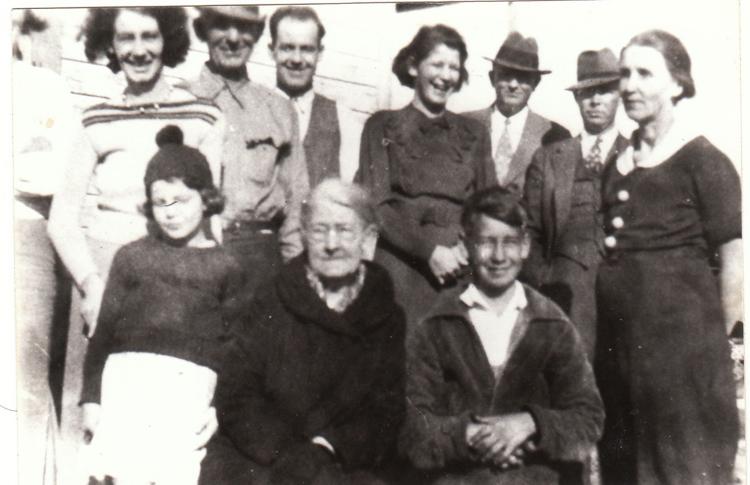 Daystrom closes in 1996