All A's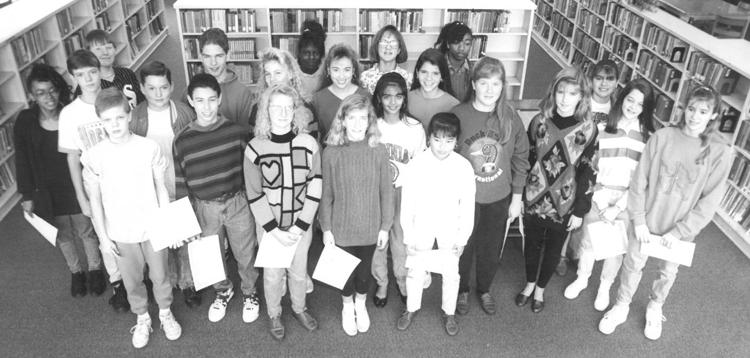 Vote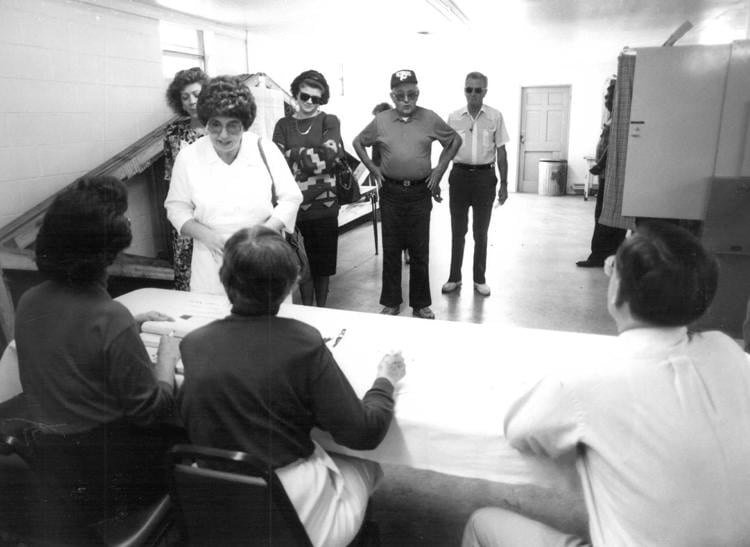 Adult Children of Alcoholics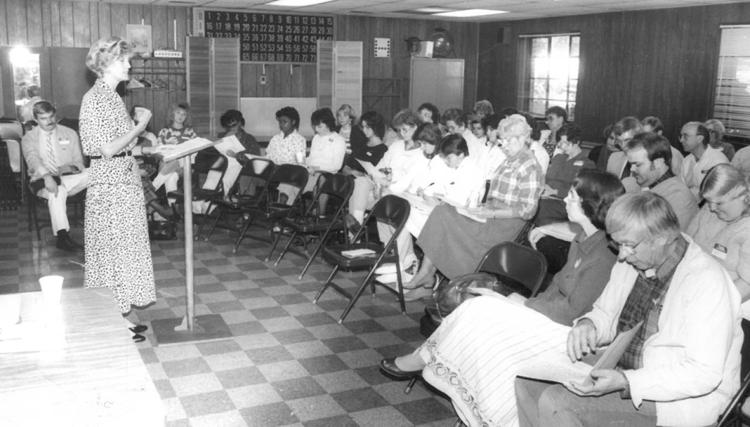 McDonald's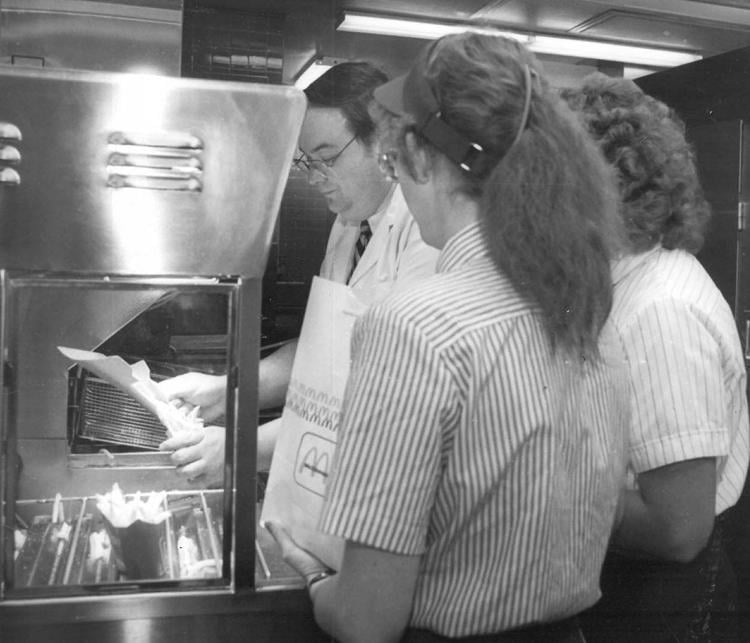 Group meets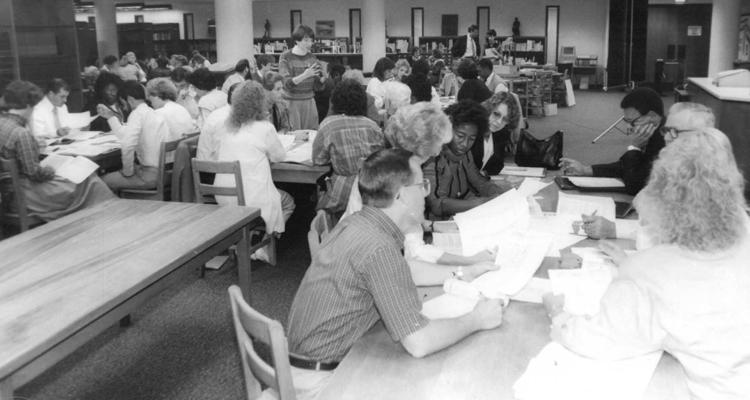 Volunteers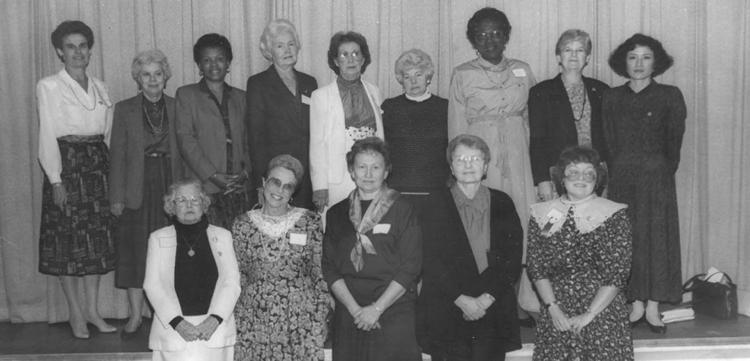 Bridge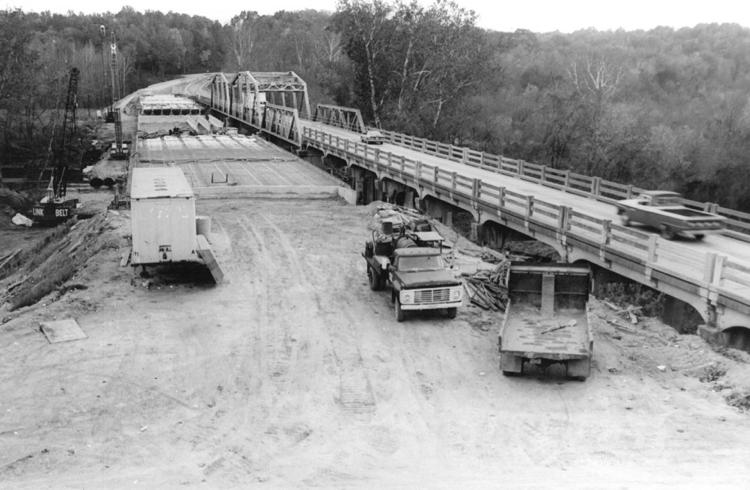 ER pins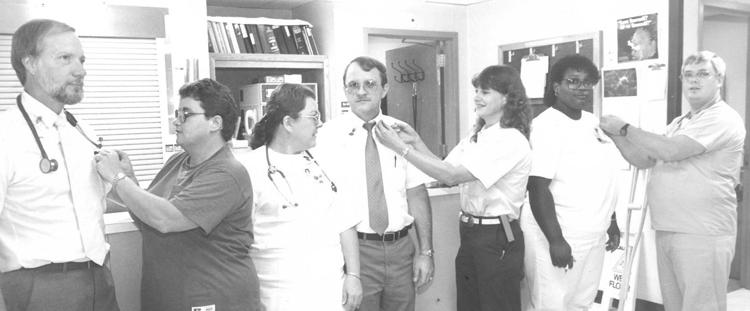 Equipment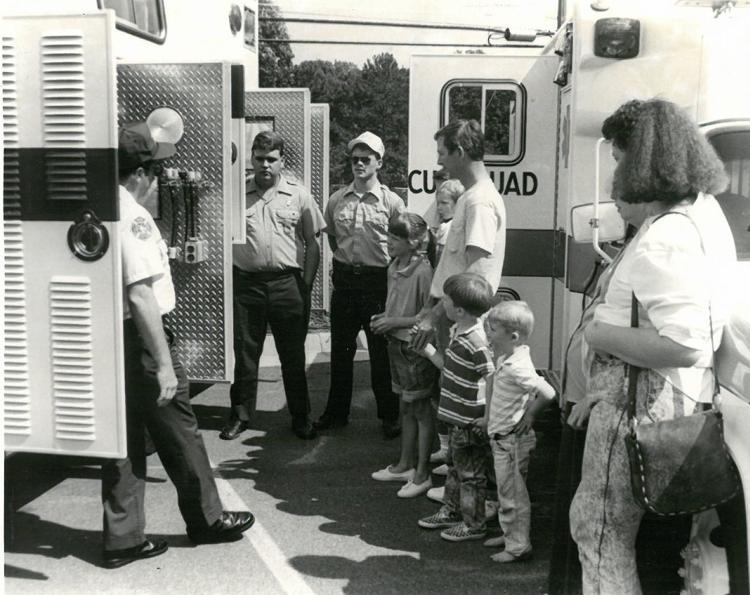 Volens High School Class of 1937

ABWA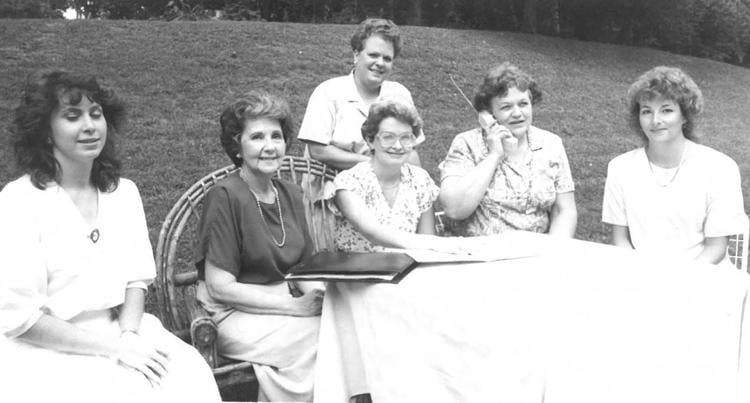 Basketball camp

Halifax Jaycees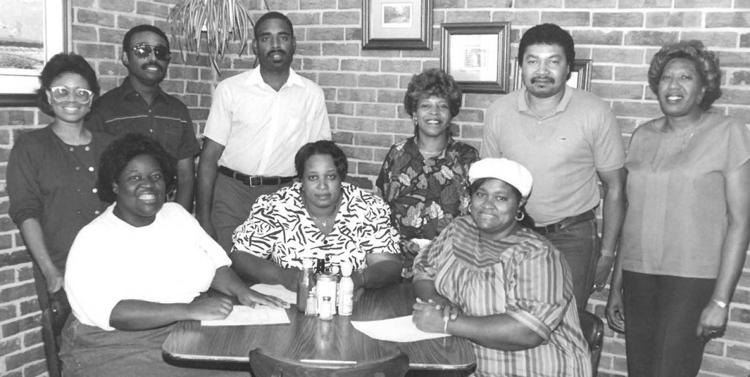 No-smoking policy
Cucumbers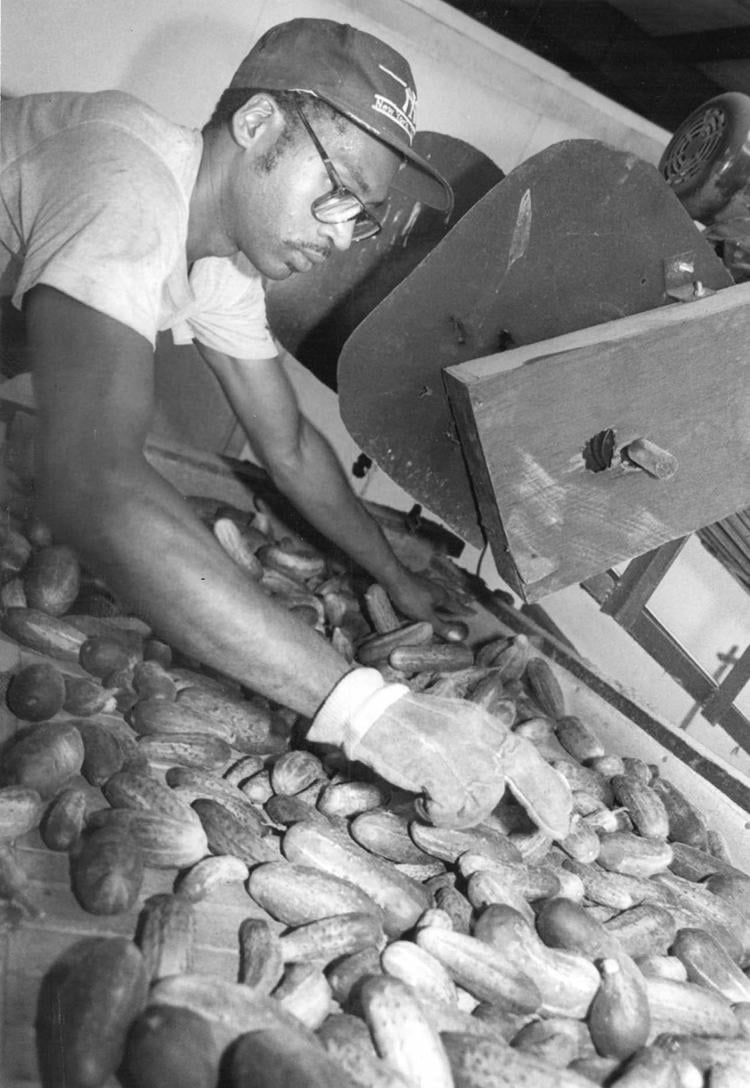 Basketball Camp

Junior Recycling Club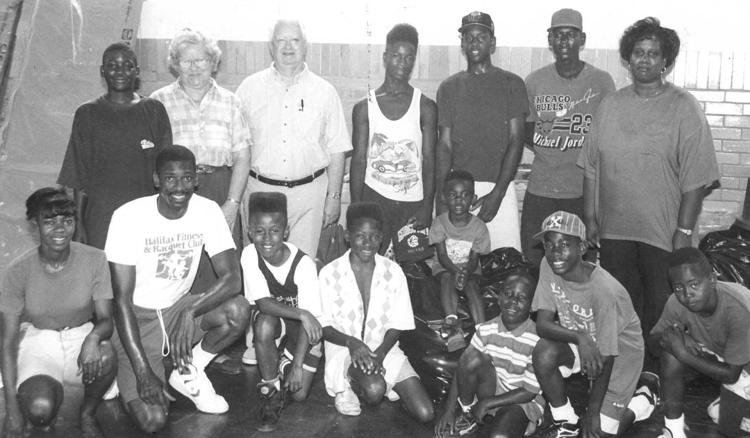 Vacation Bible School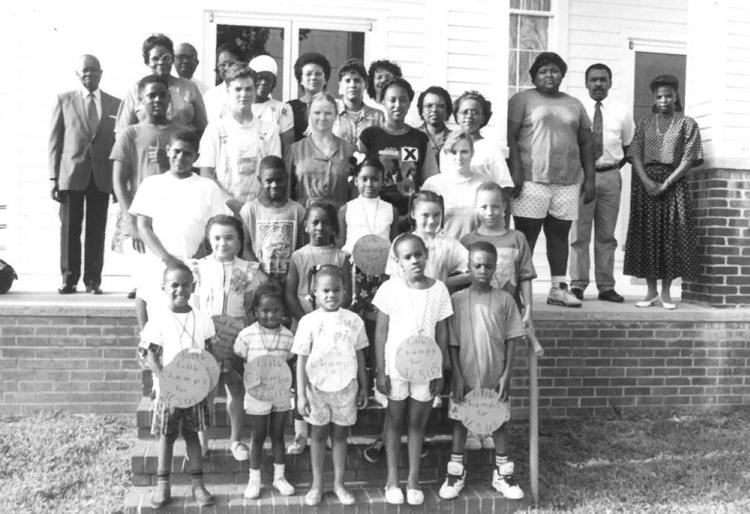 Summer Reading Program
Chapter 1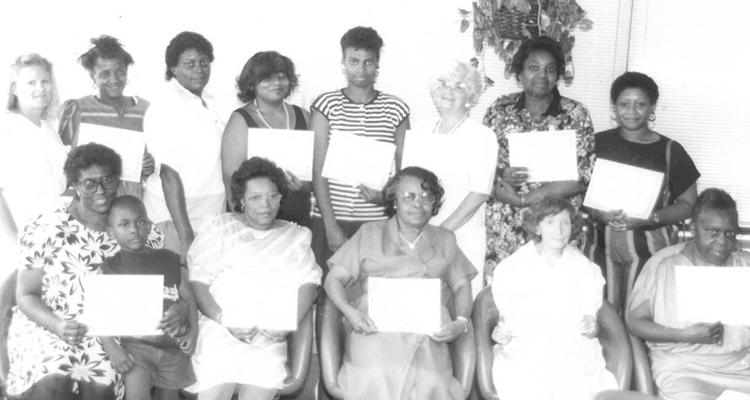 Project IDEA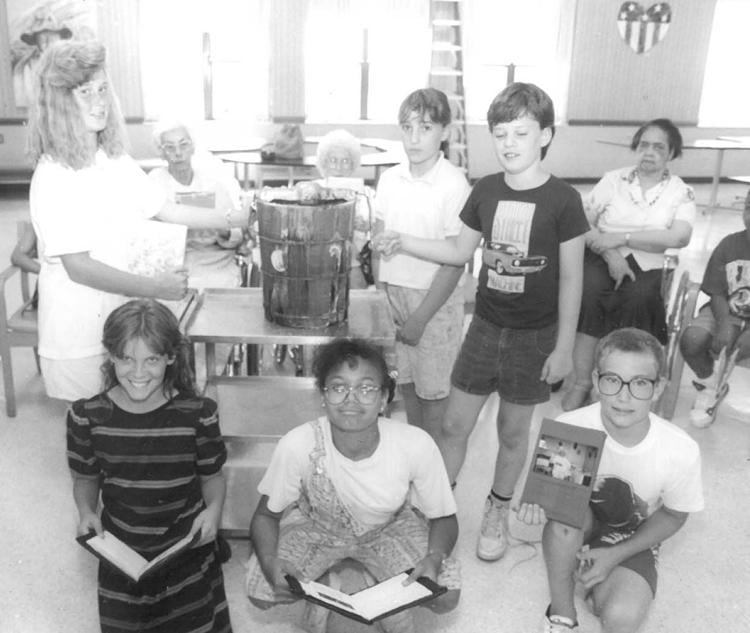 C. H. Friend Class of 1941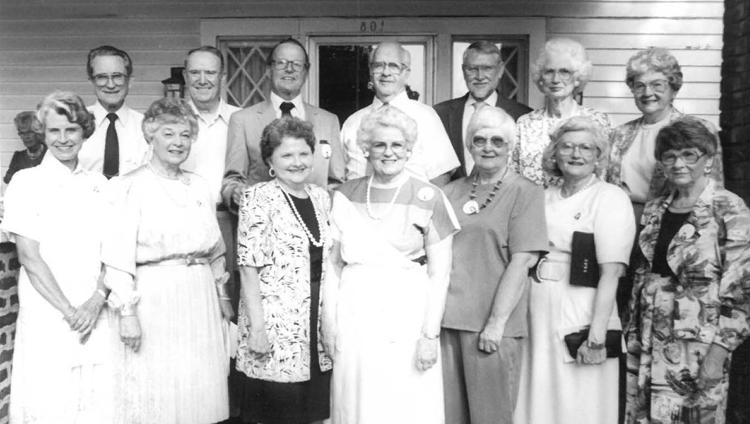 Head Start graduation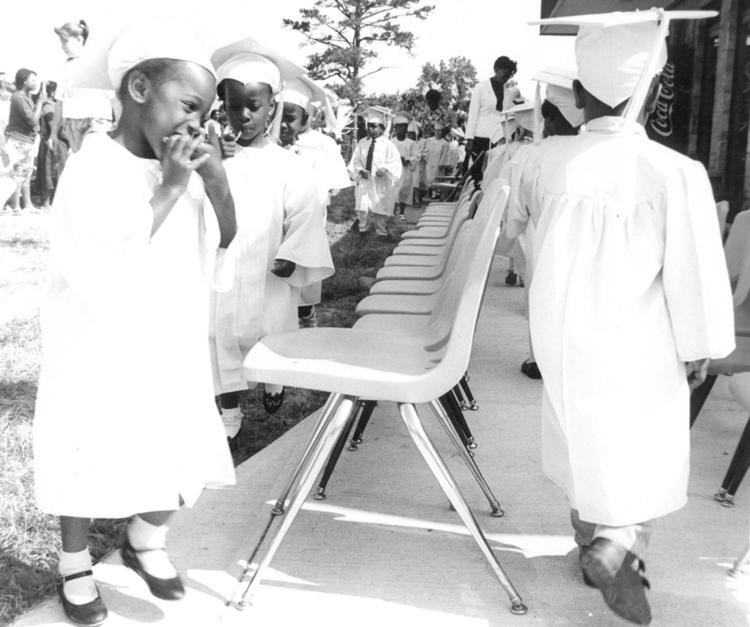 Neighborhood Watch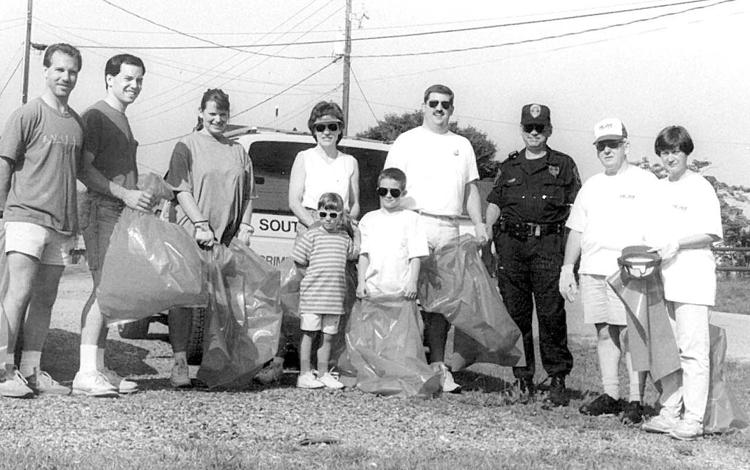 Whole Village Awards

Summerfest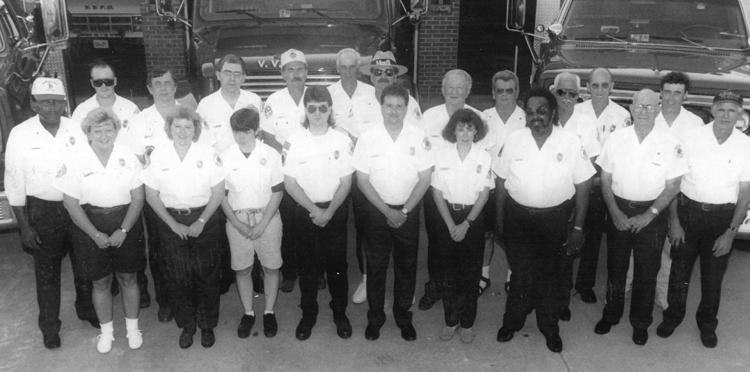 Band and color guard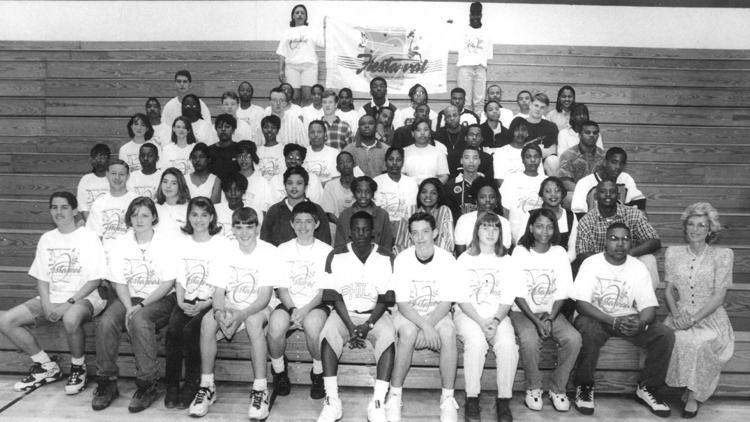 Halifax County Hokie Club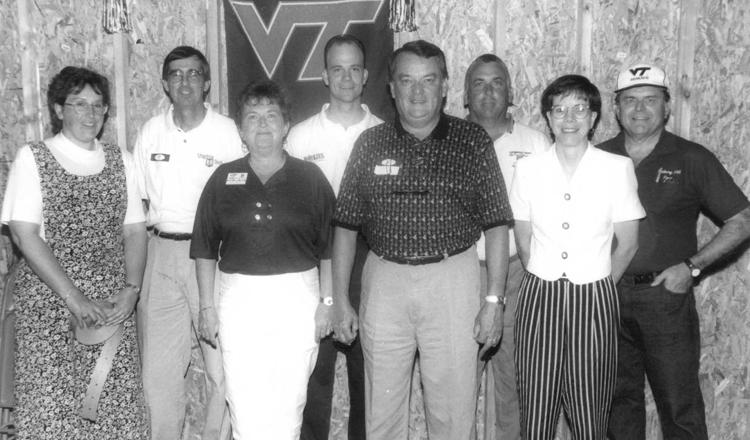 Earth Day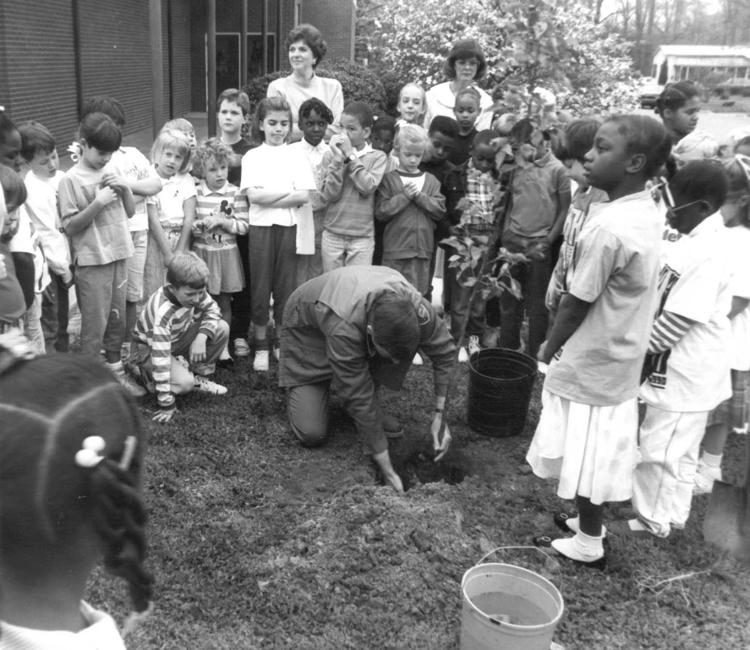 Earth Day Rally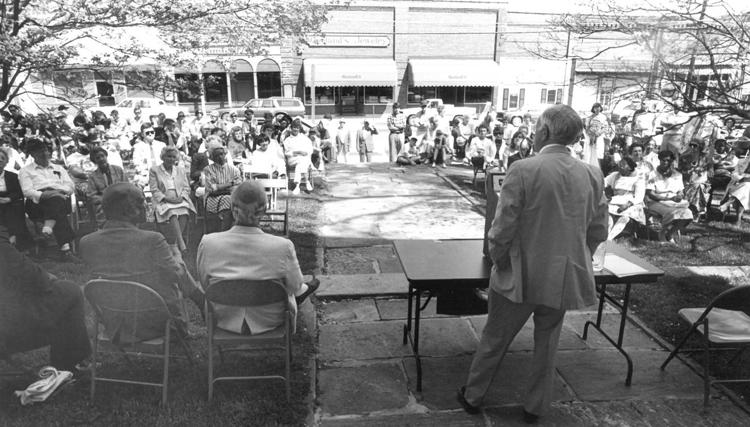 Blast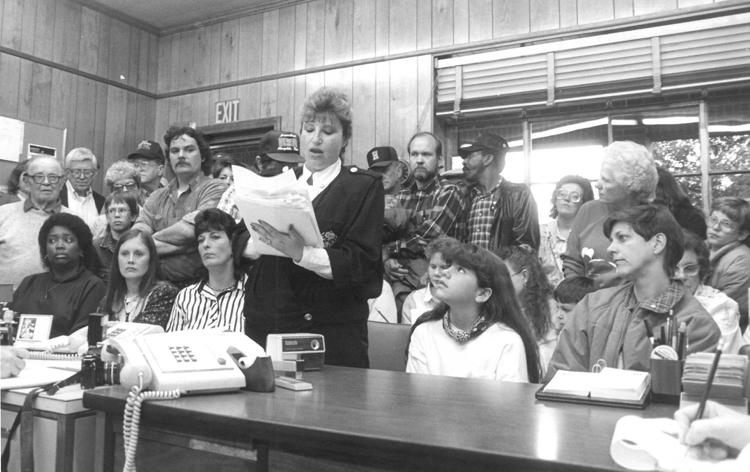 Earth Day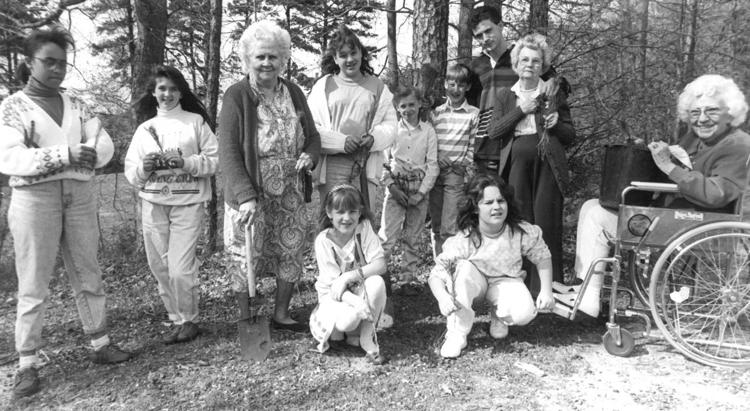 Donation
Black History Pageant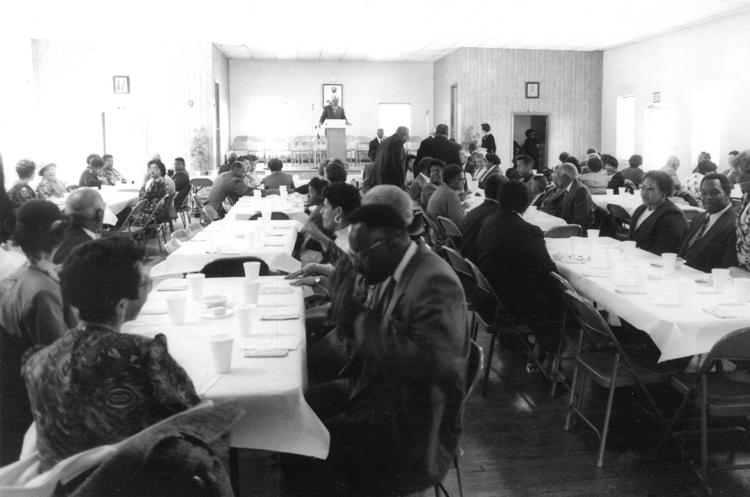 Young Musicians Choir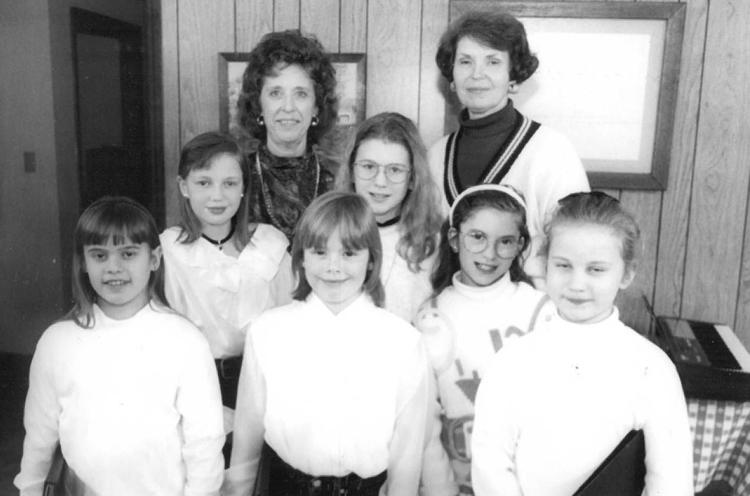 Business After Hours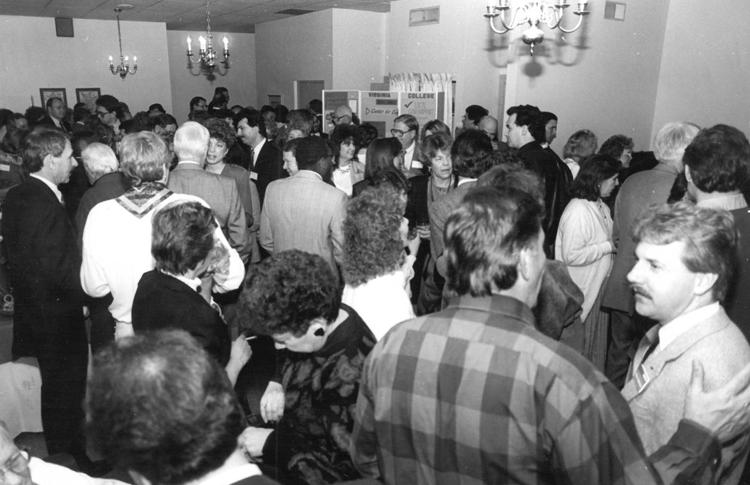 Tomato production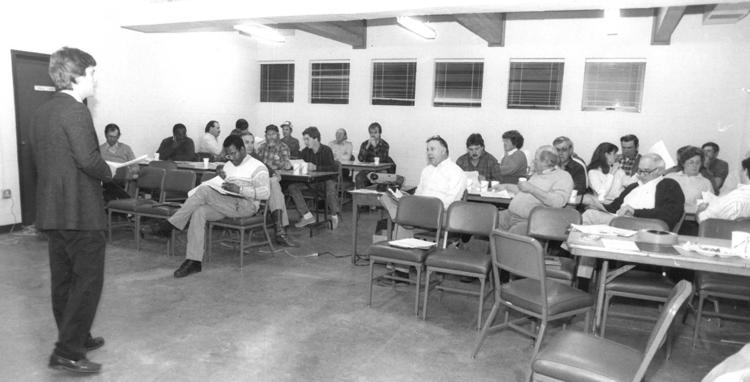 Tultex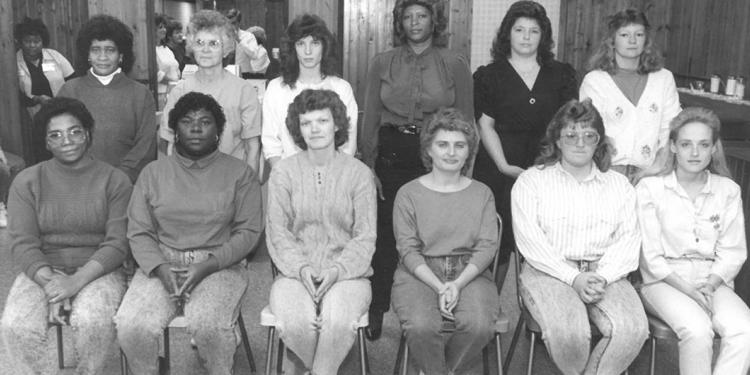 Essay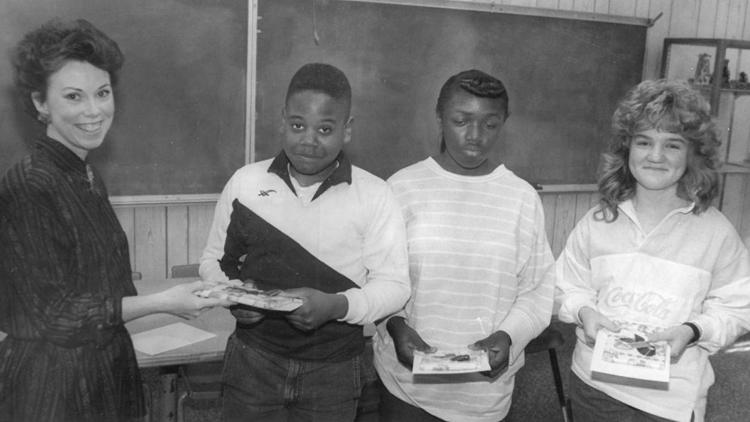 Essay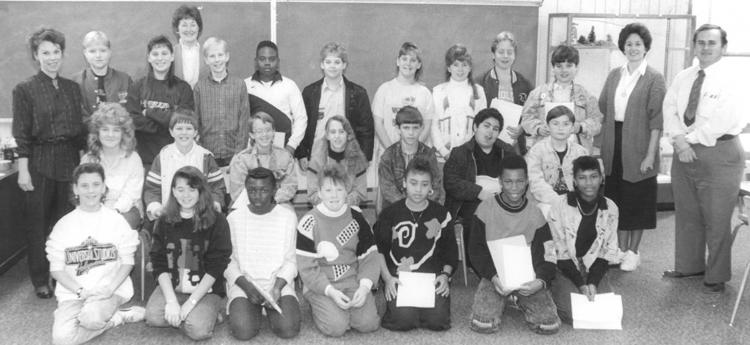 Basketball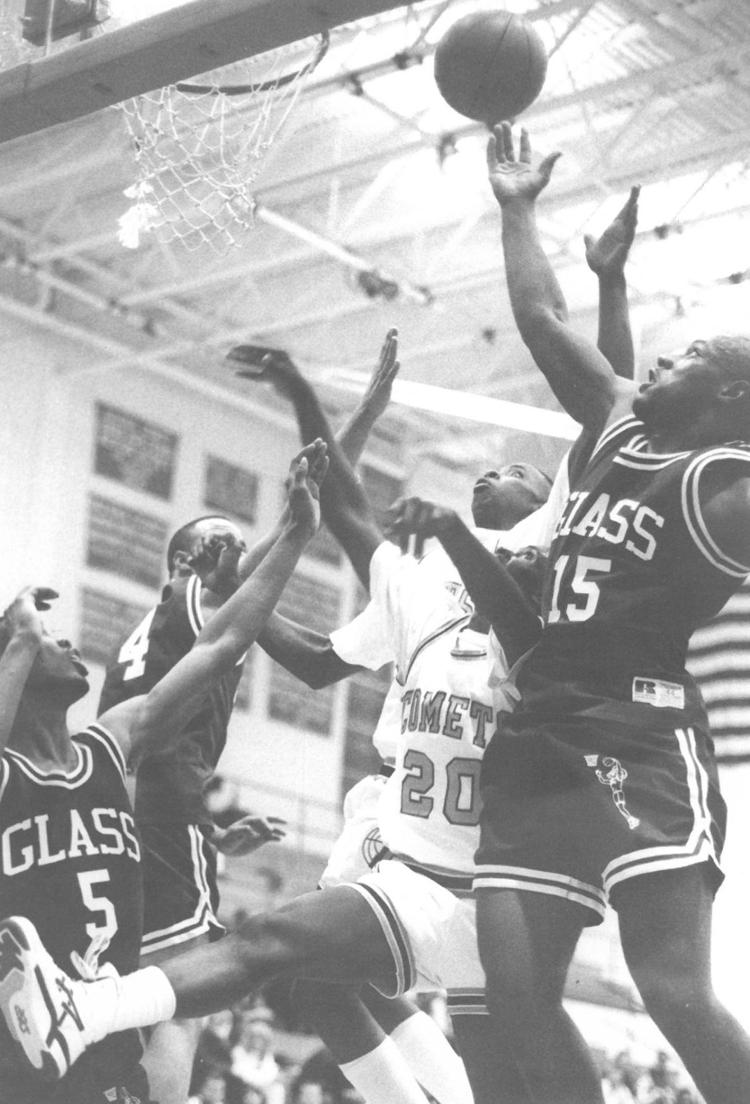 Presto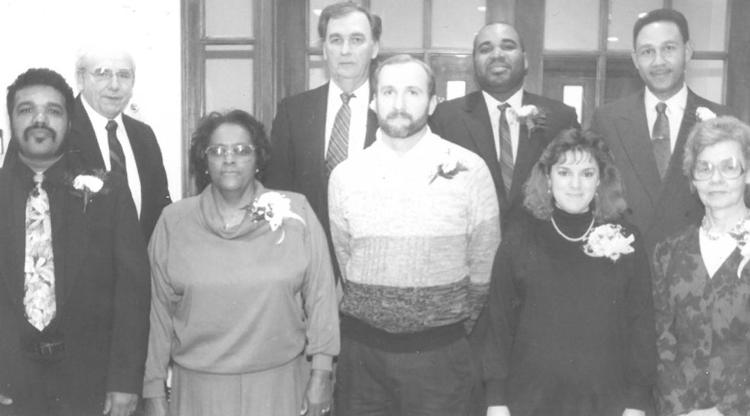 Presto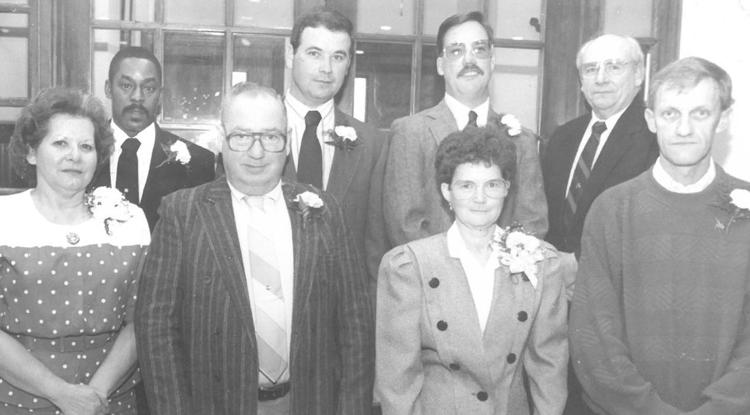 Blast basketball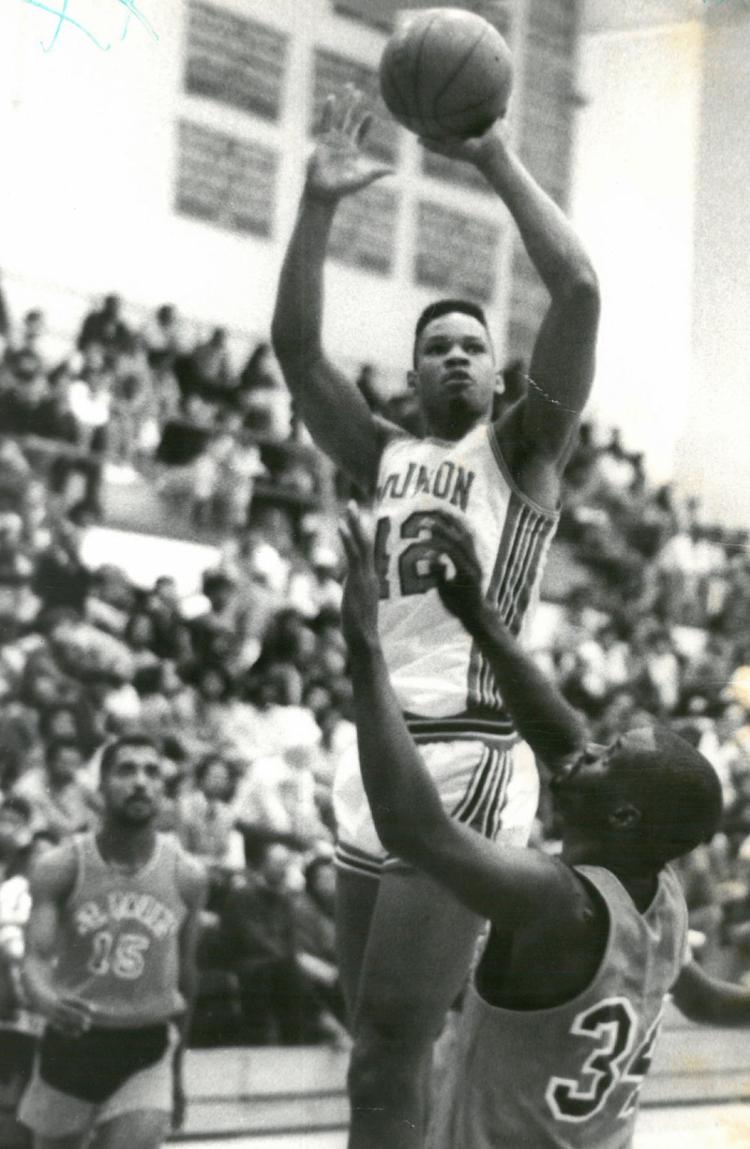 Woman's Club
Seniors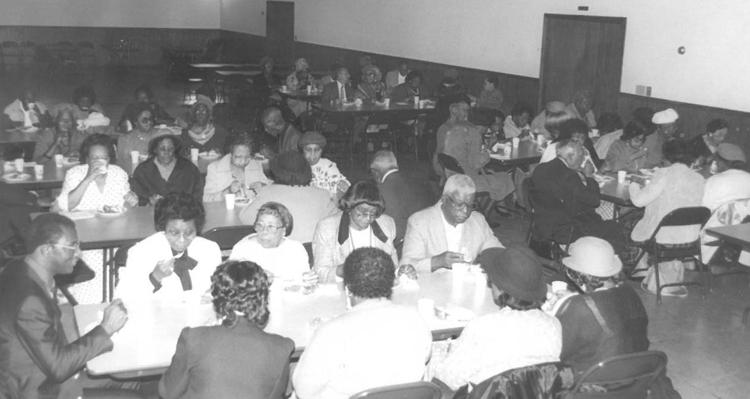 SADD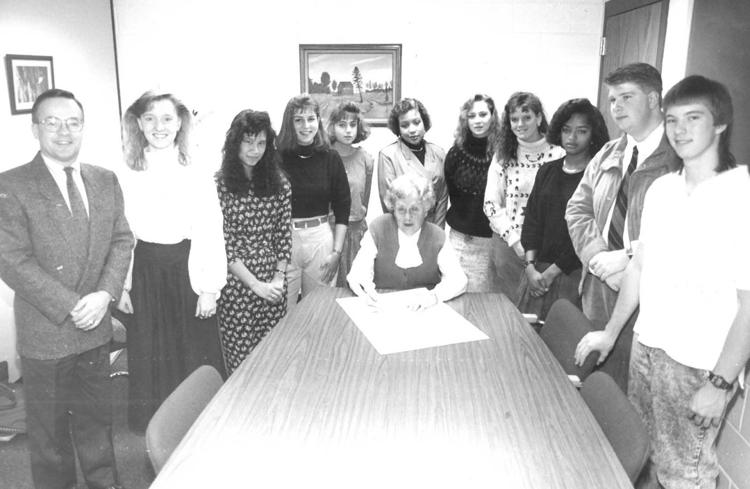 Clover plant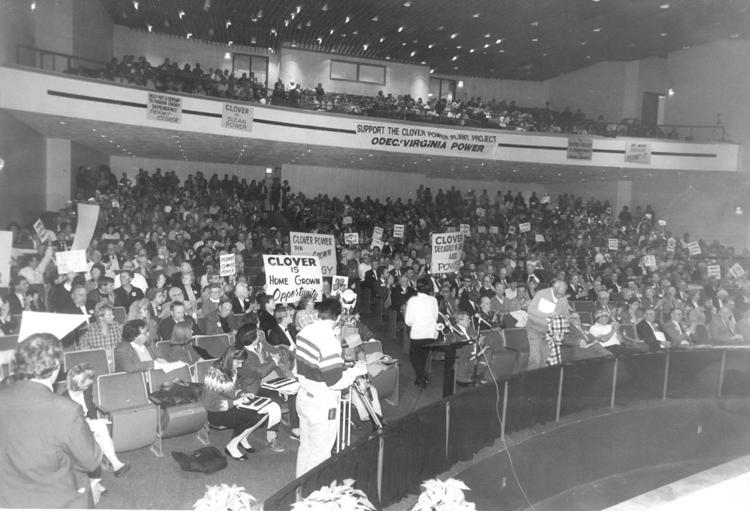 Girl Scouts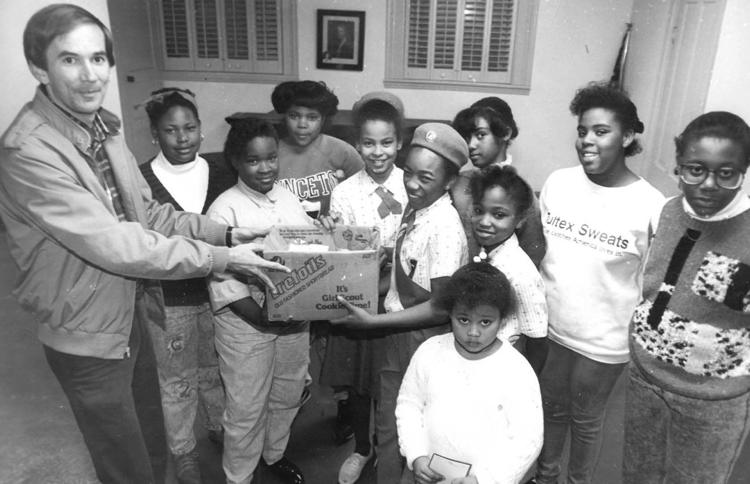 United Way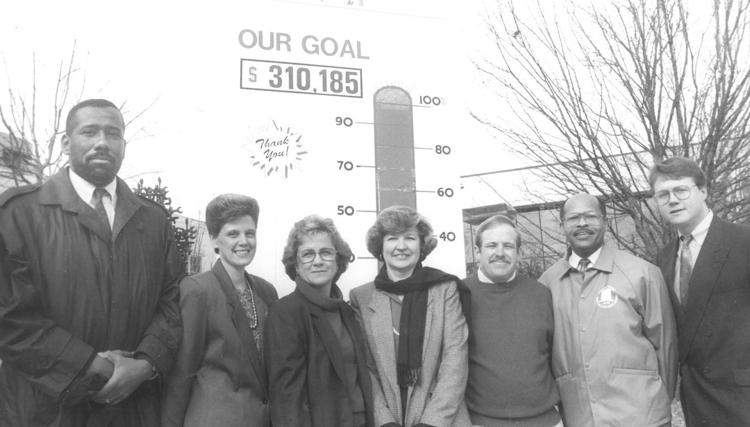 House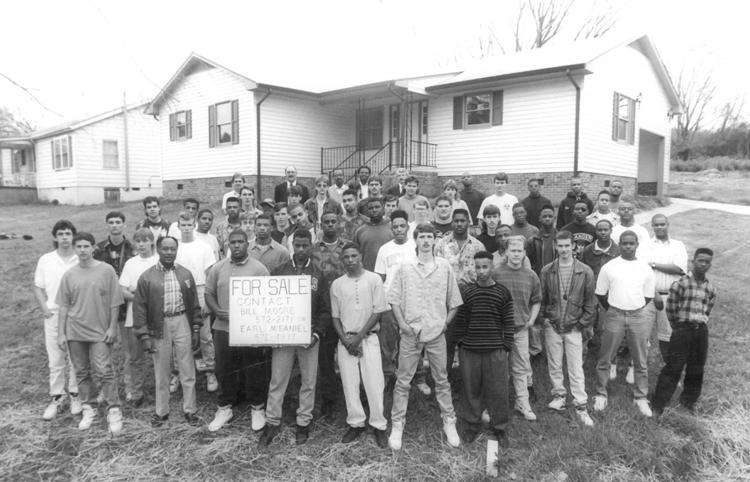 Toy drive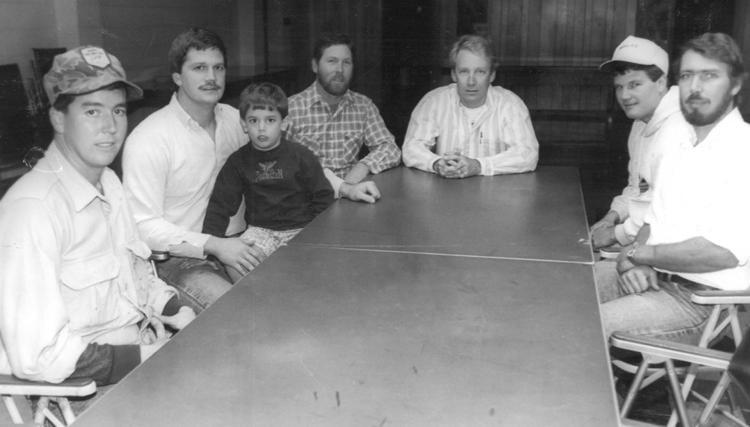 Donation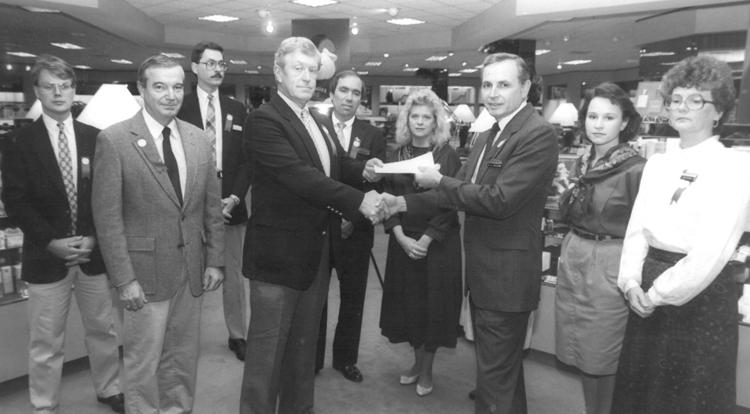 Burlington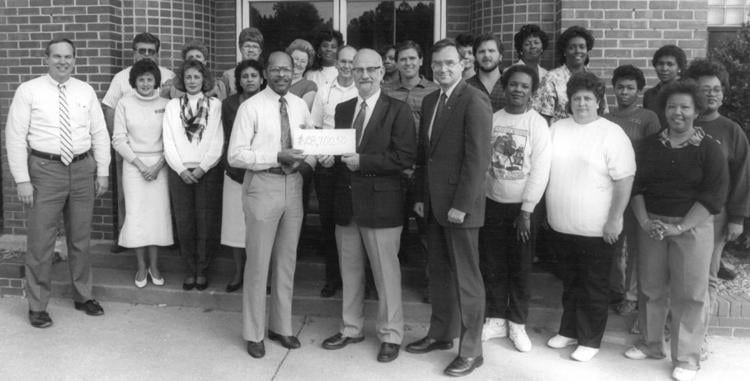 Farm Bureau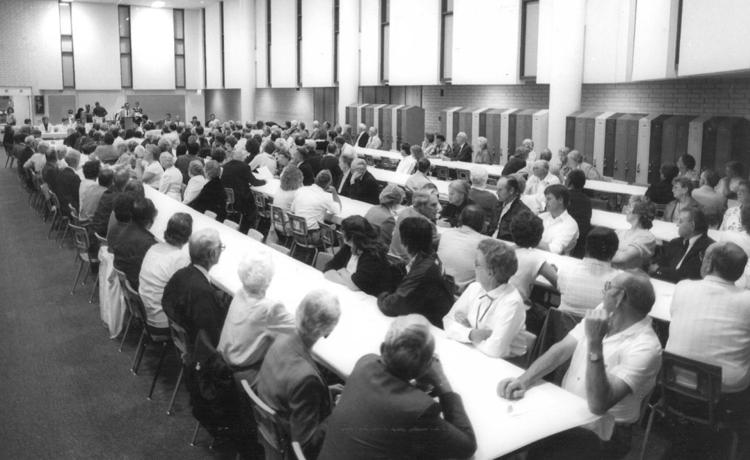 Halloween safety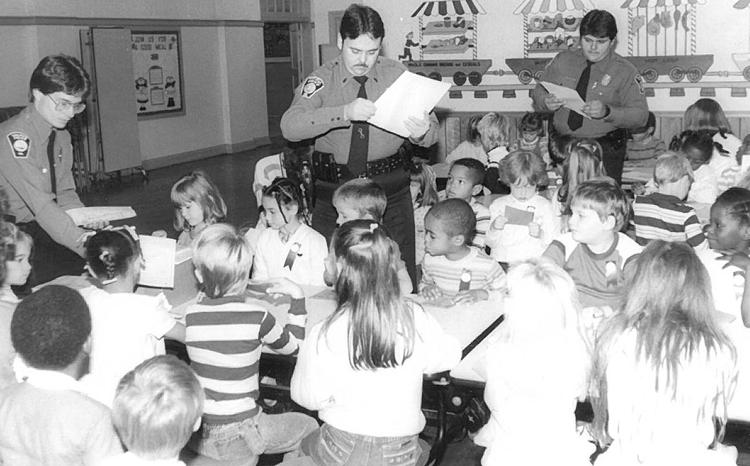 Chamber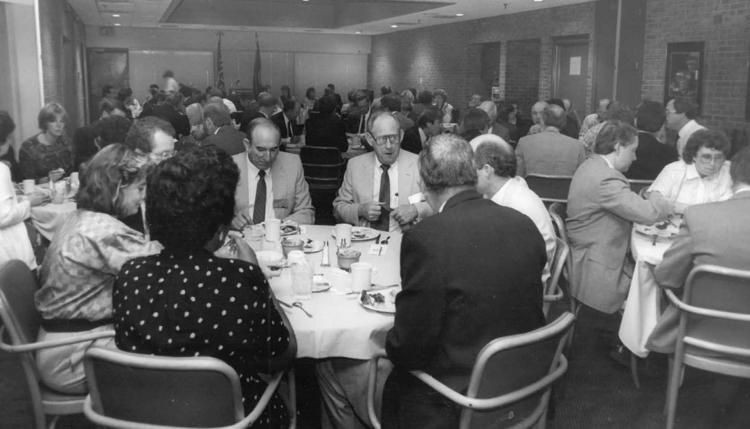 CCI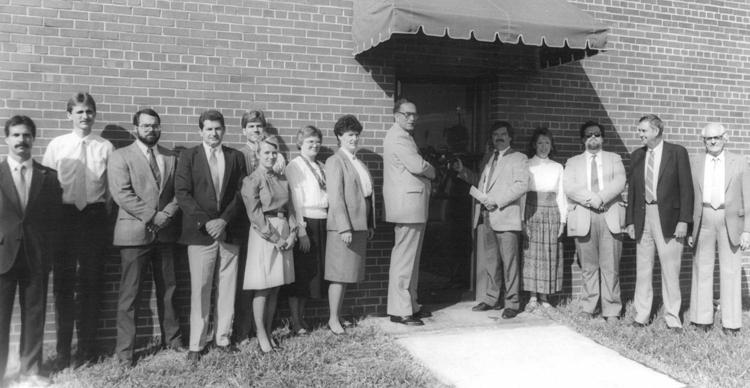 Balloon volleyball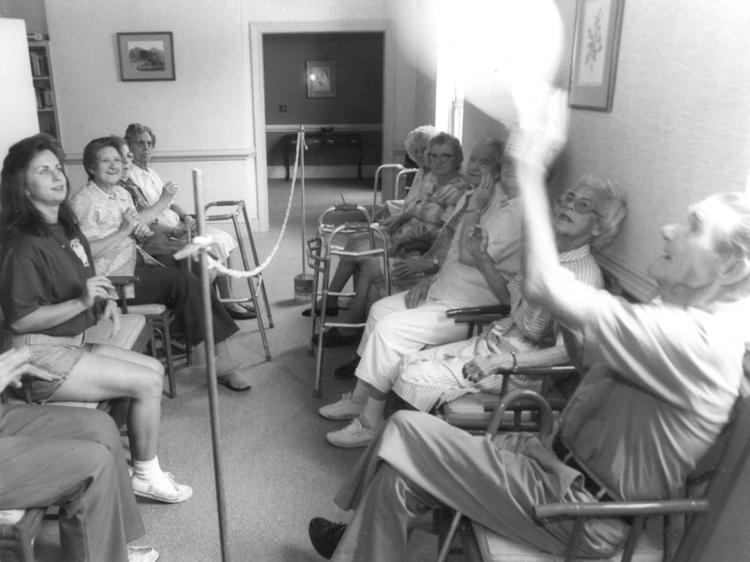 United Way

Golf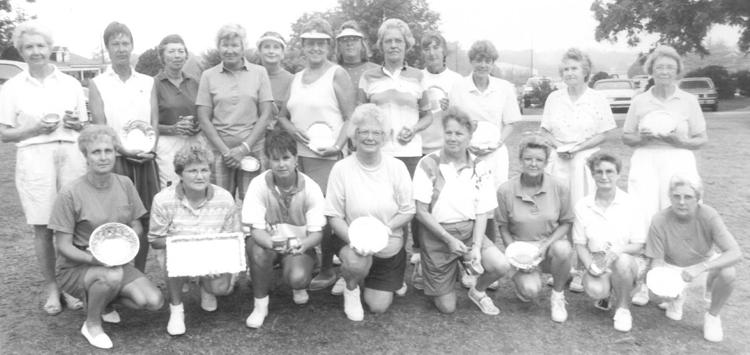 Peer Helpers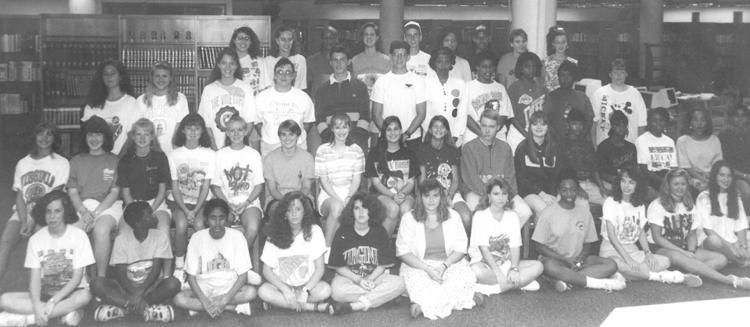 Democrats
Camp

Basketball camp

Groundbreaking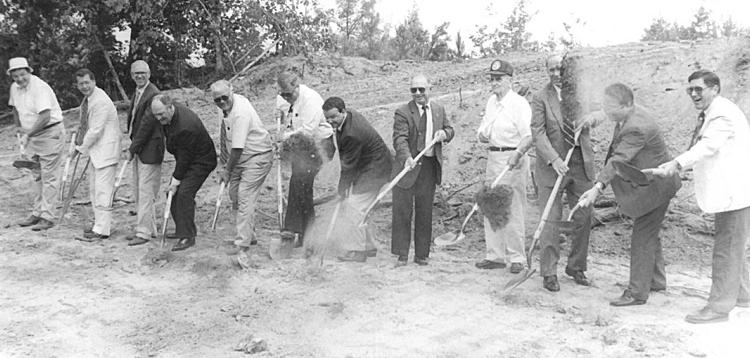 Cheerleading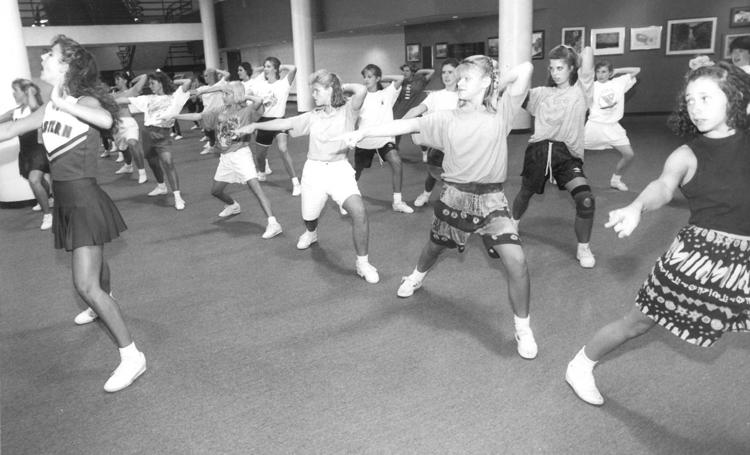 Governor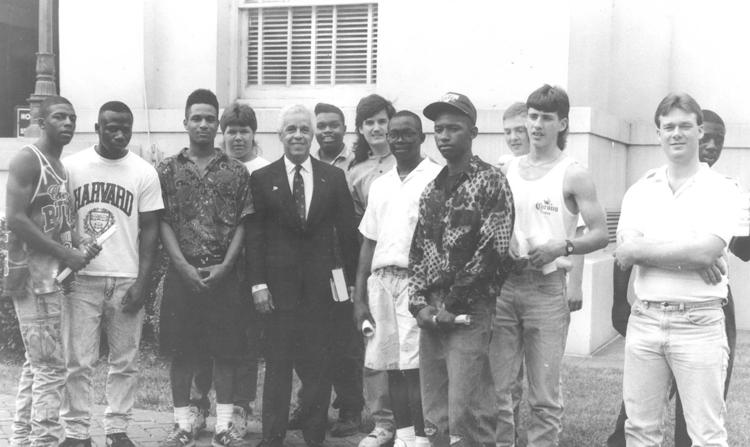 Grace Baptist Church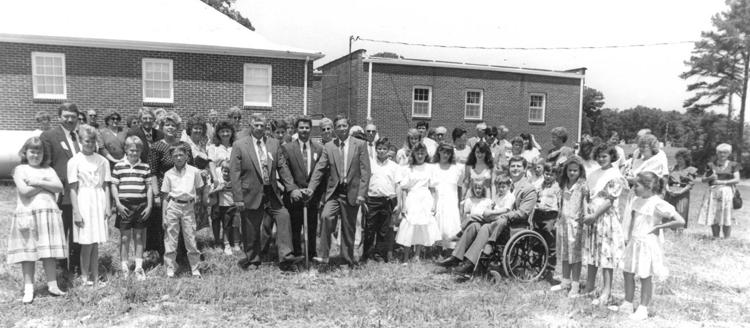 All A's

Big Brothers-Big Sisters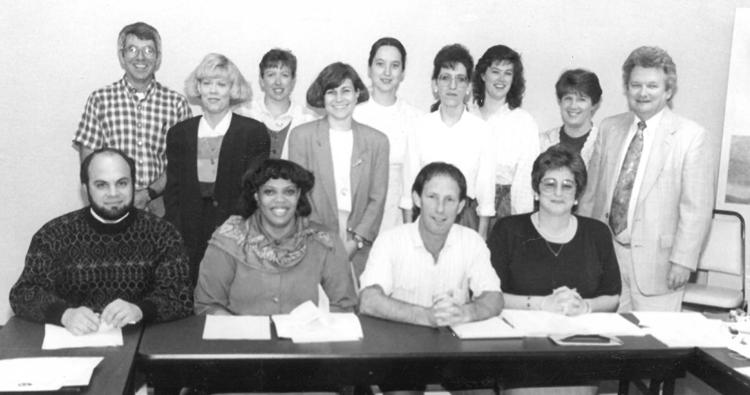 Good Samaritan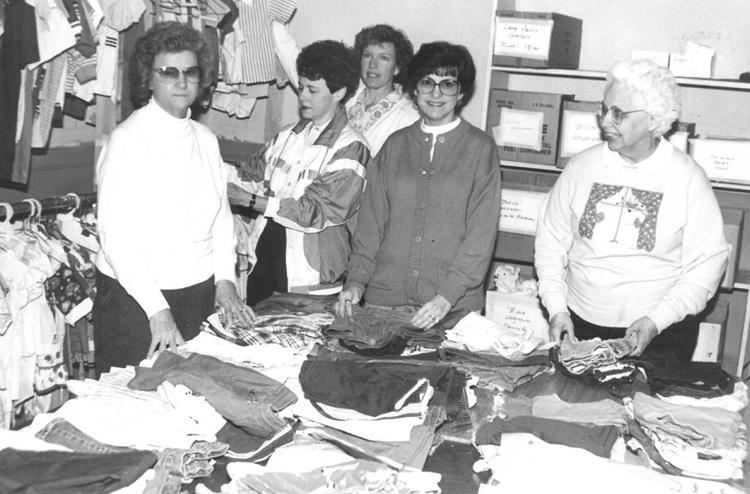 Ewe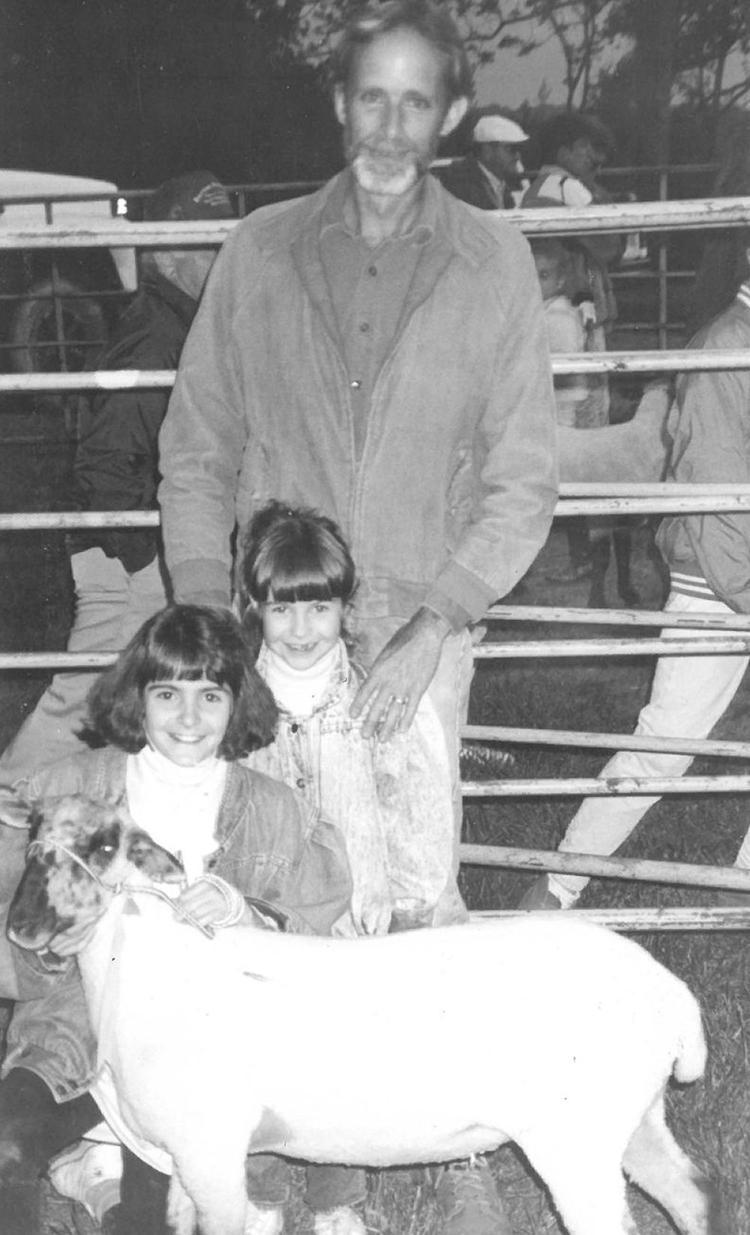 Cub Scout Pack 496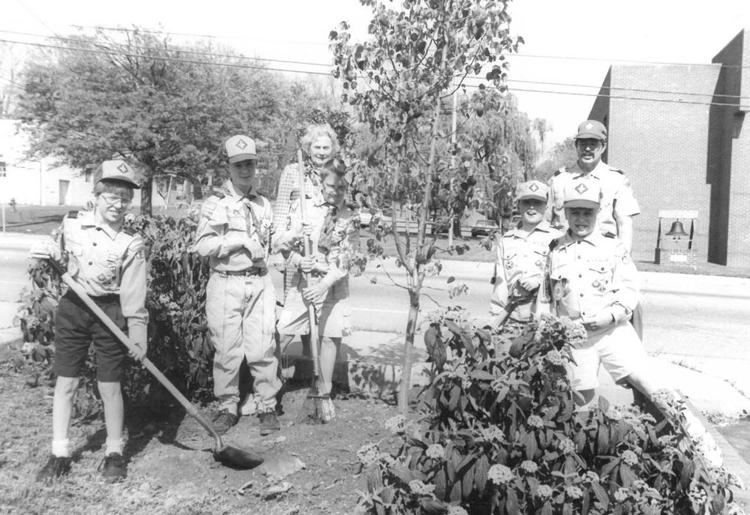 Check presented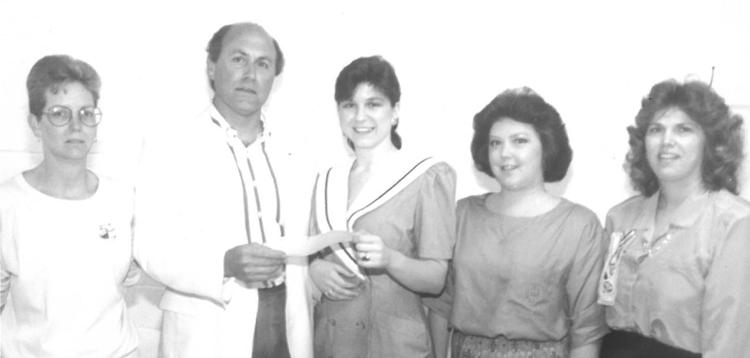 Masons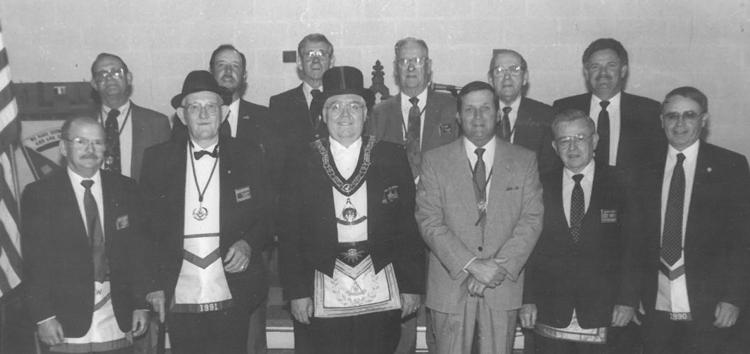 Mission Fair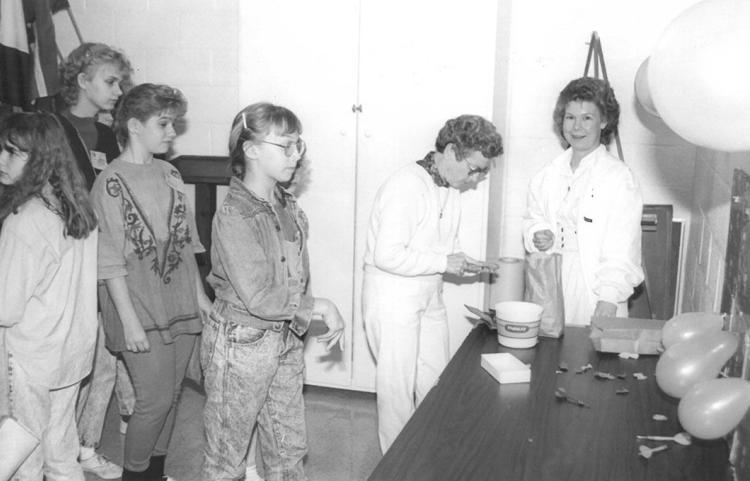 Mission Fair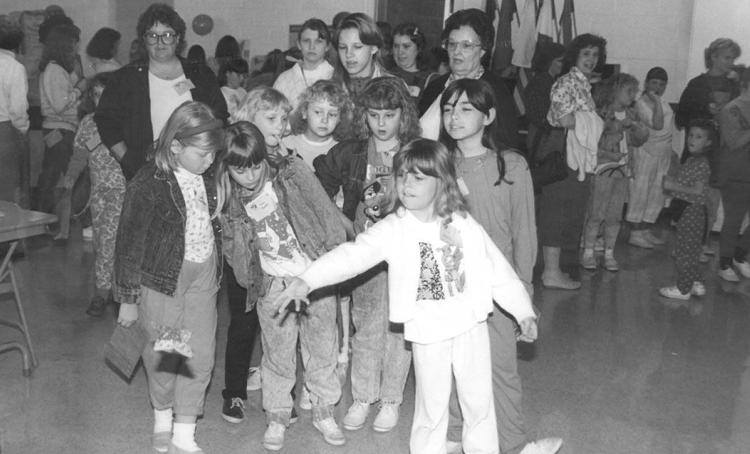 Boston's Big Event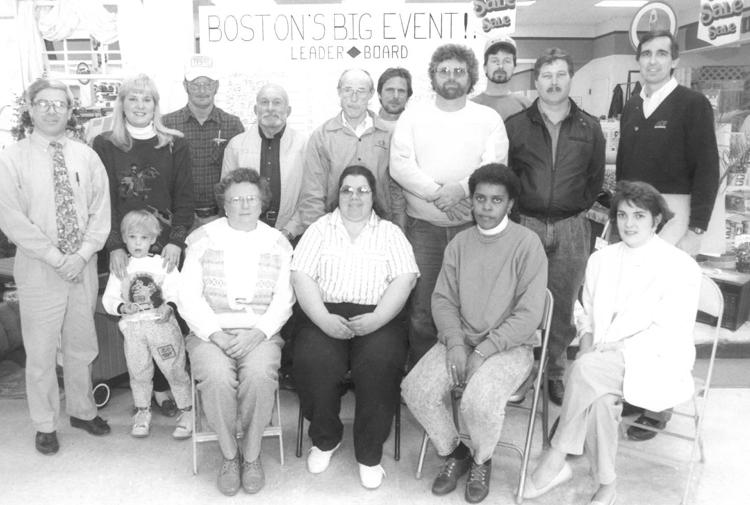 After prom party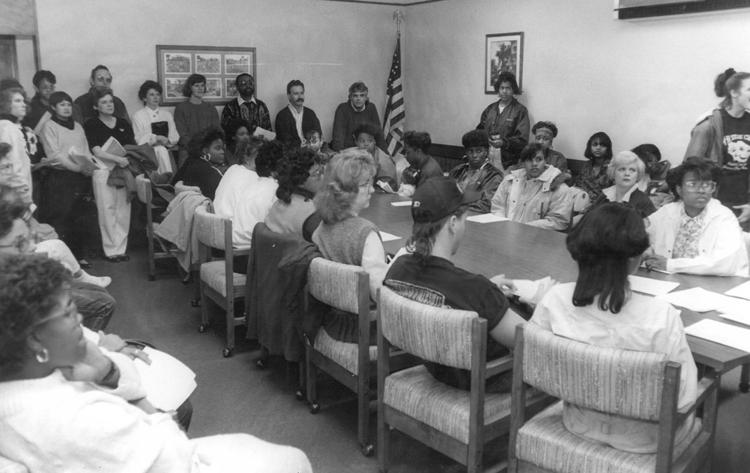 Employ the Older Worker Week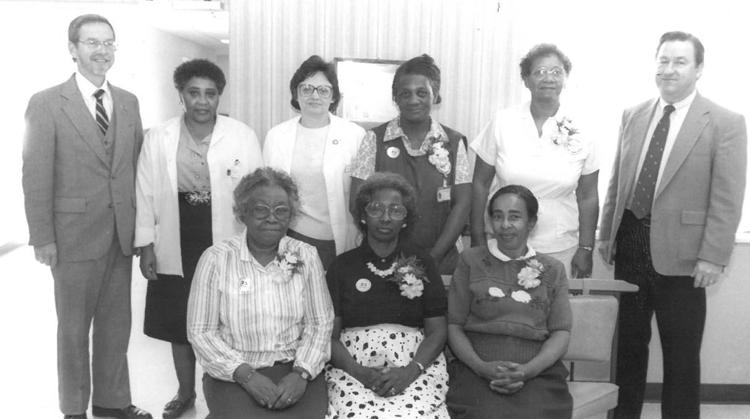 Community Chorale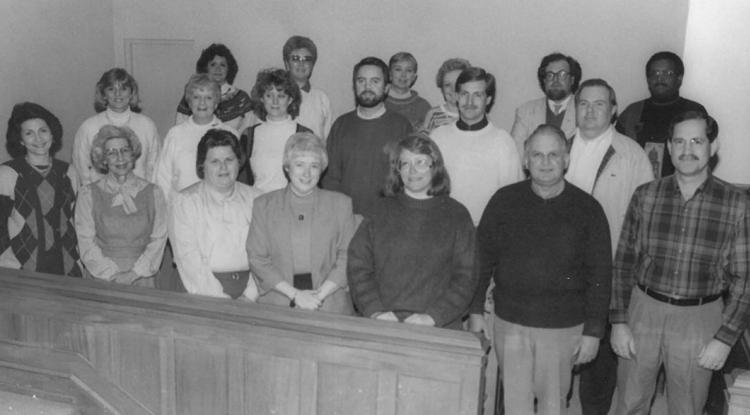 Top managers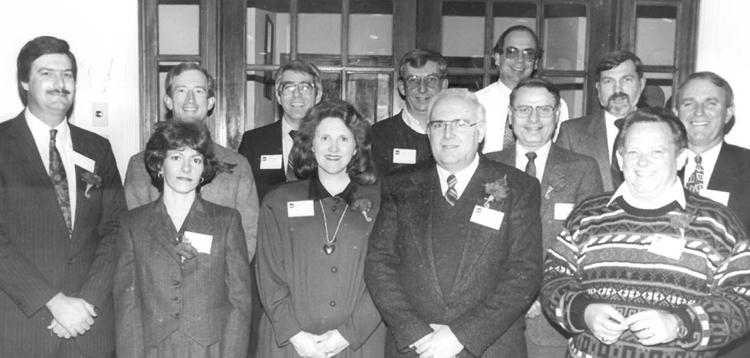 Fine Arts Board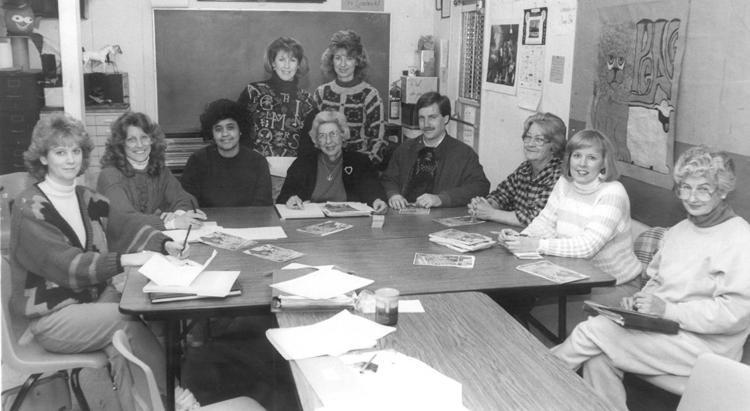 Gardening therapy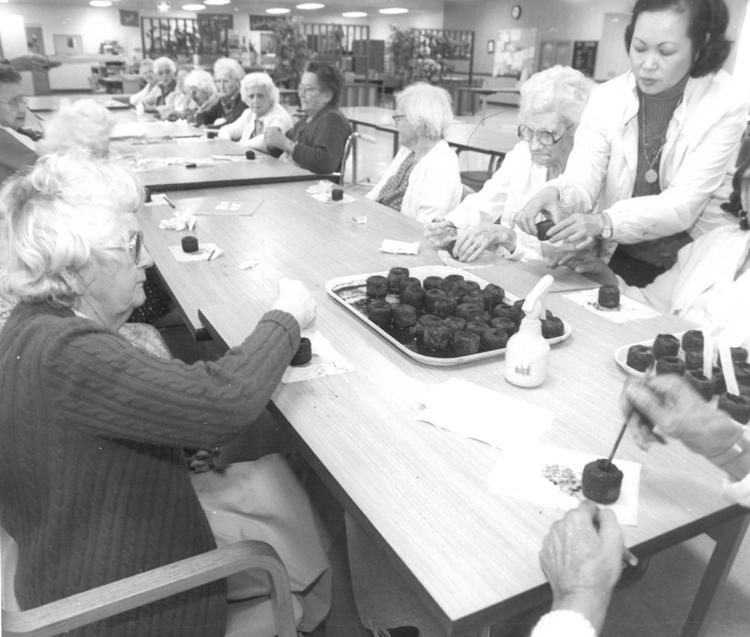 Ag office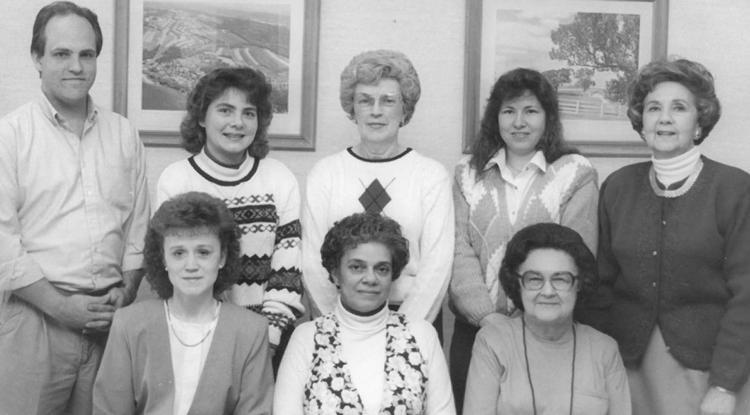 Clays Mill meeting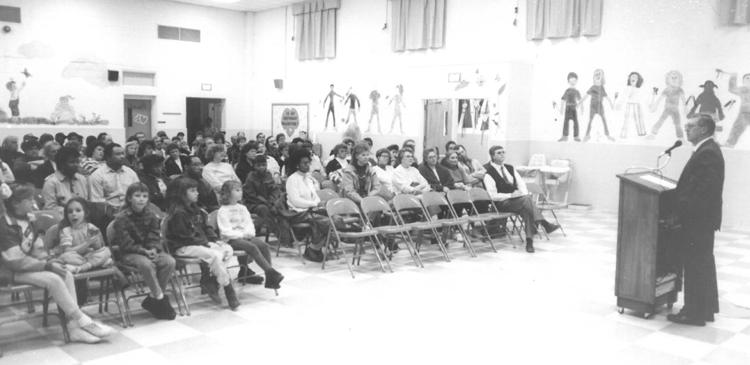 Becky Ramsey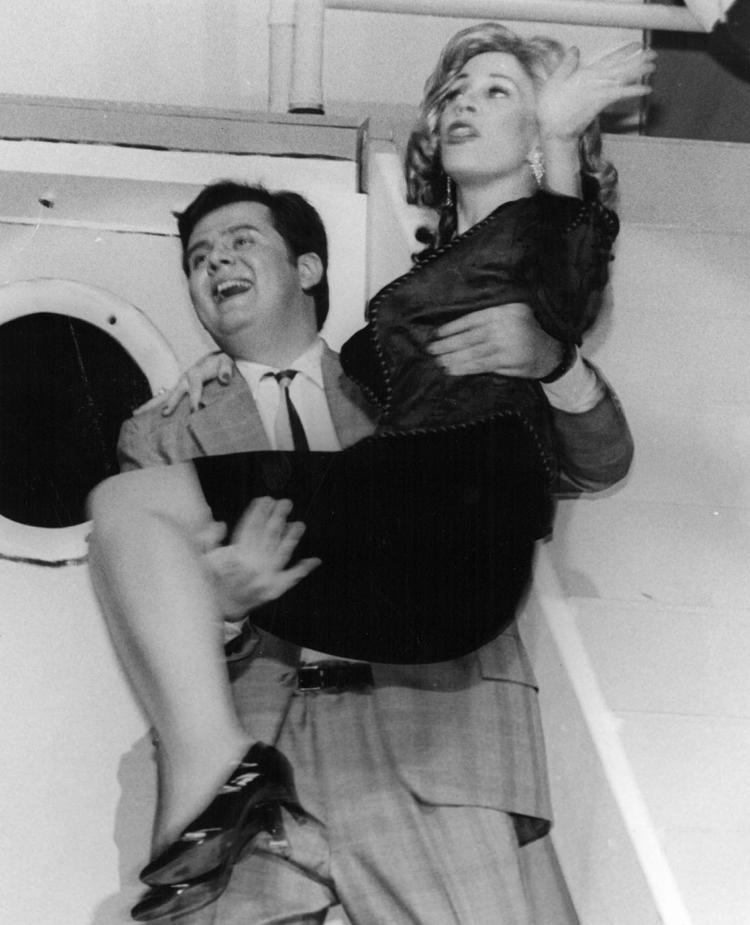 Workshop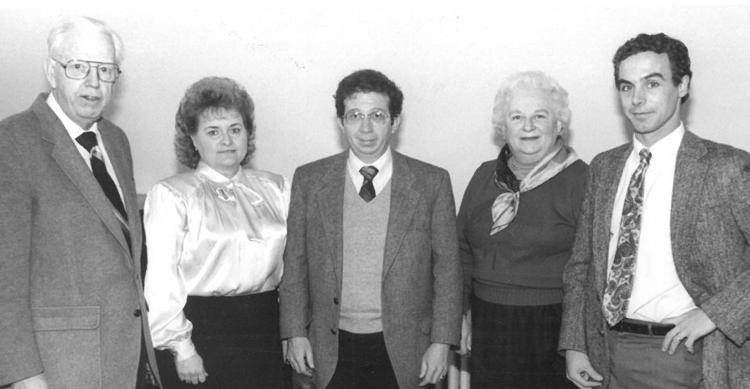 The Woodview Black History Month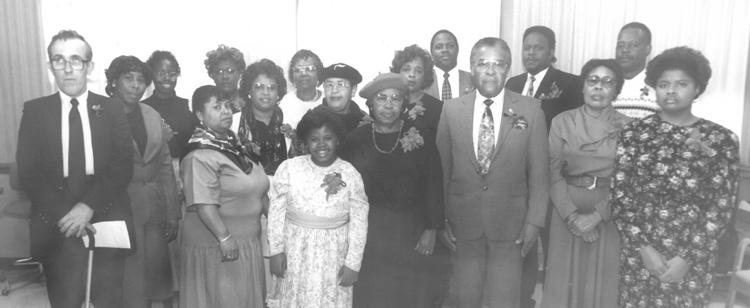 MLK service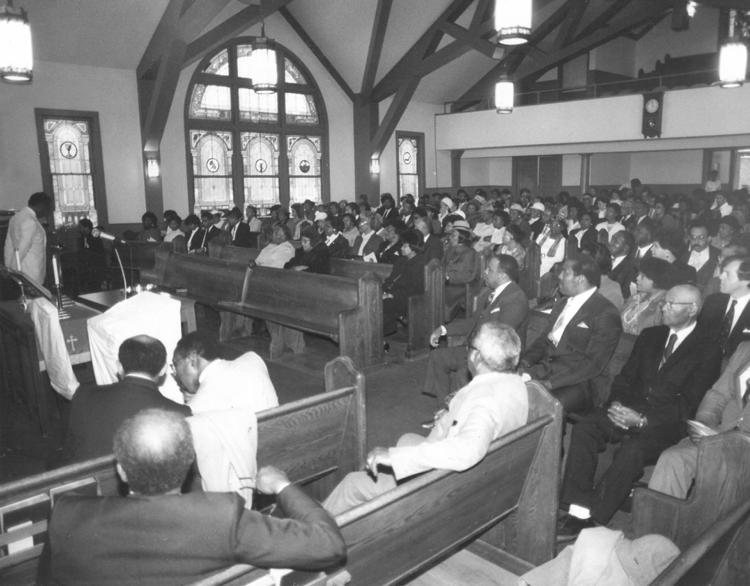 South Boston Baton Jazz Group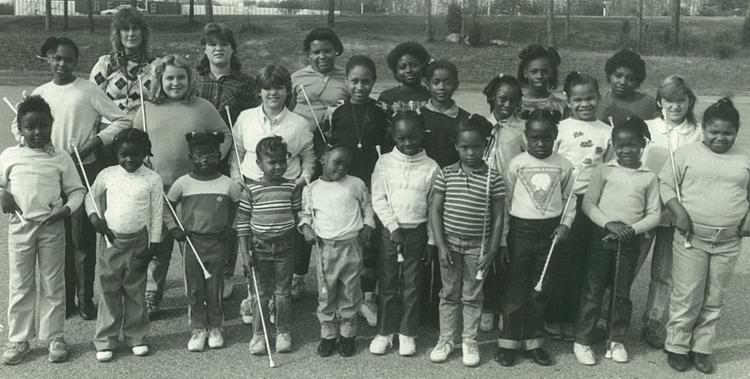 Who's who?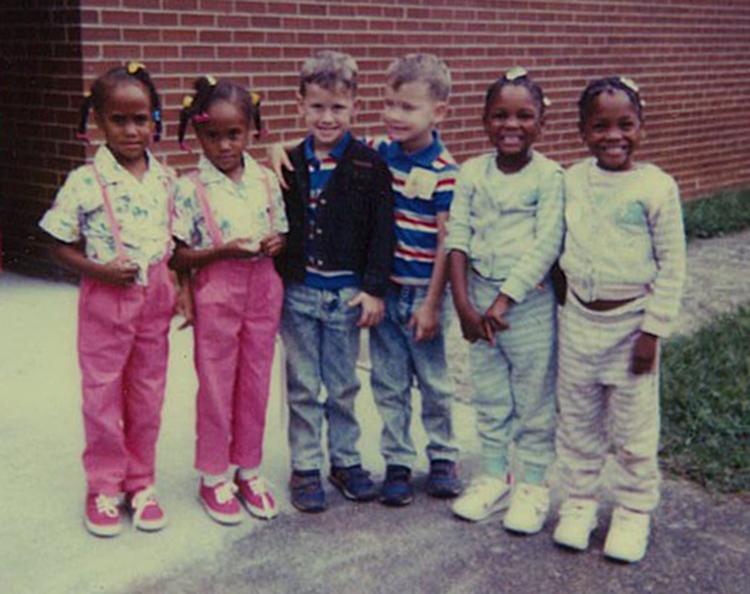 Woman's club meets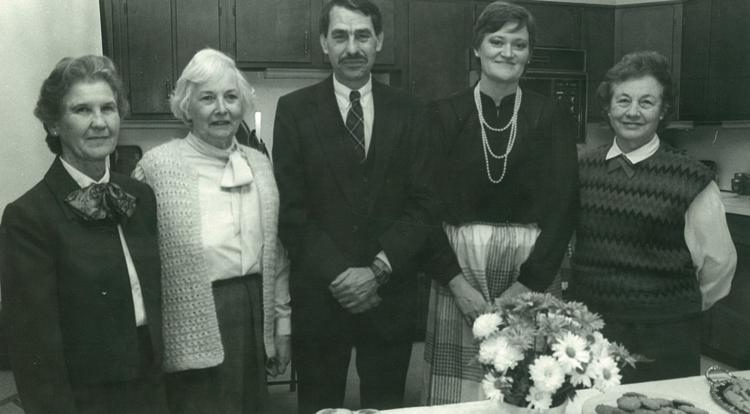 Junior High School Lions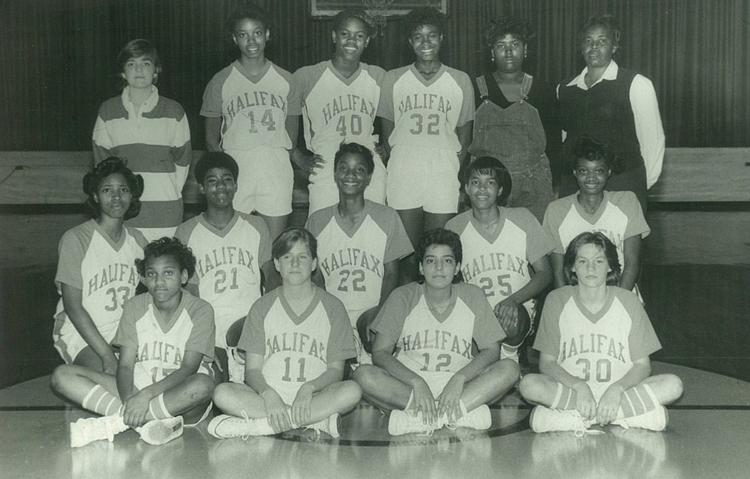 STOP six-band concert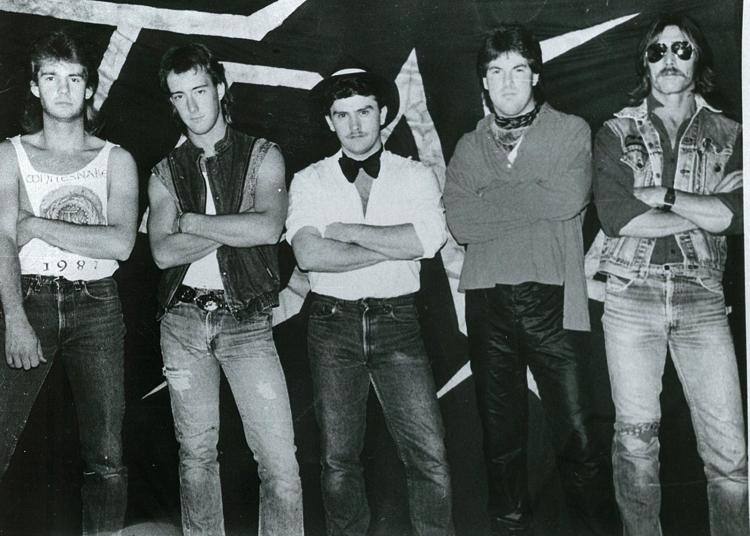 Career Day at Senior High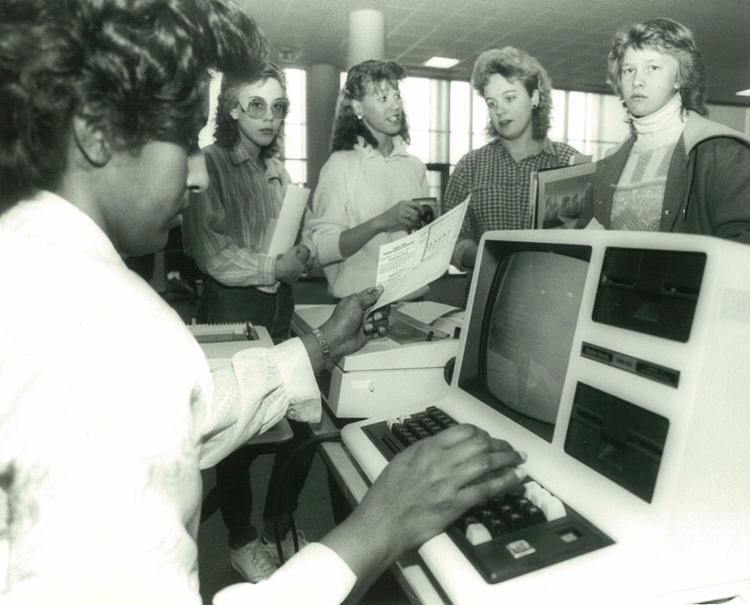 Indian research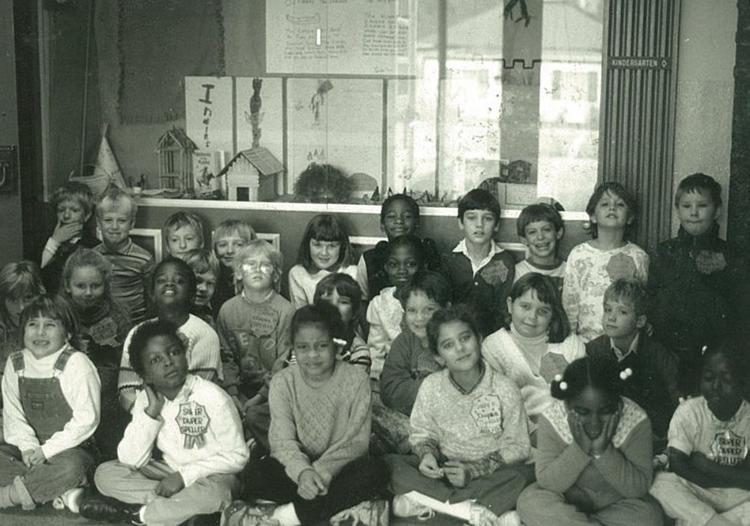 Broccoli Recipe Contest winners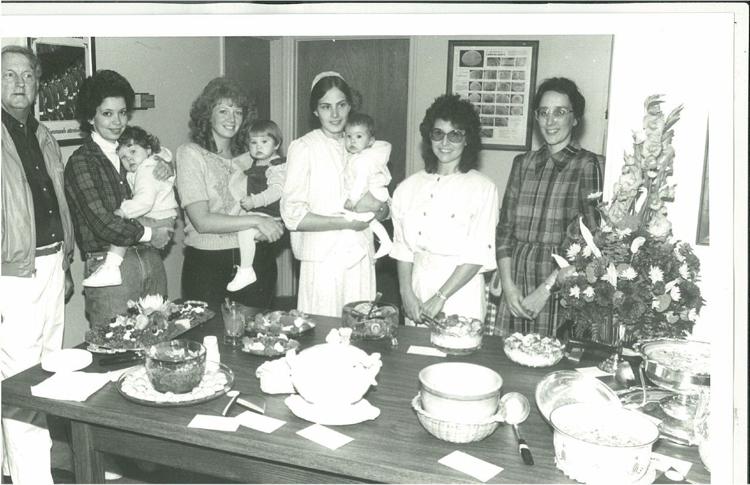 King service held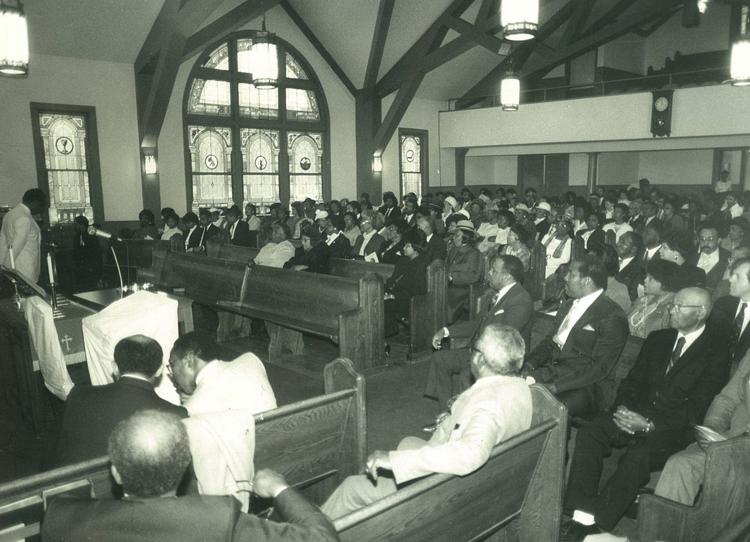 Preparing for the concert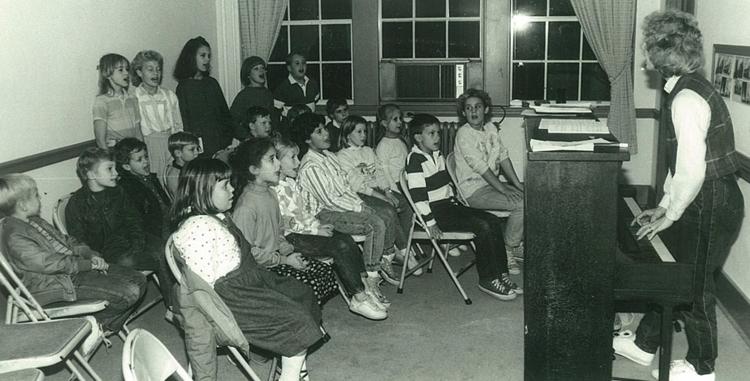 World of Sports skating rink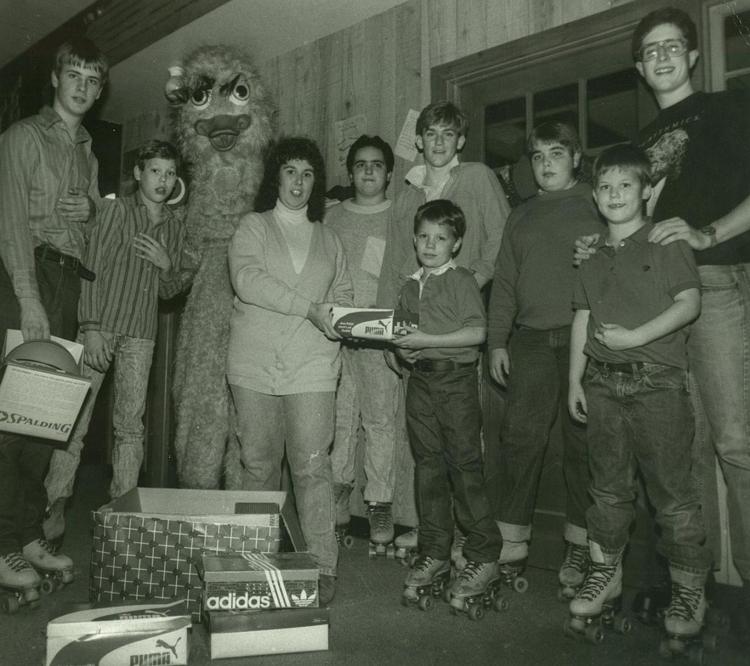 Roses recognizes district award winners

Essay contest winners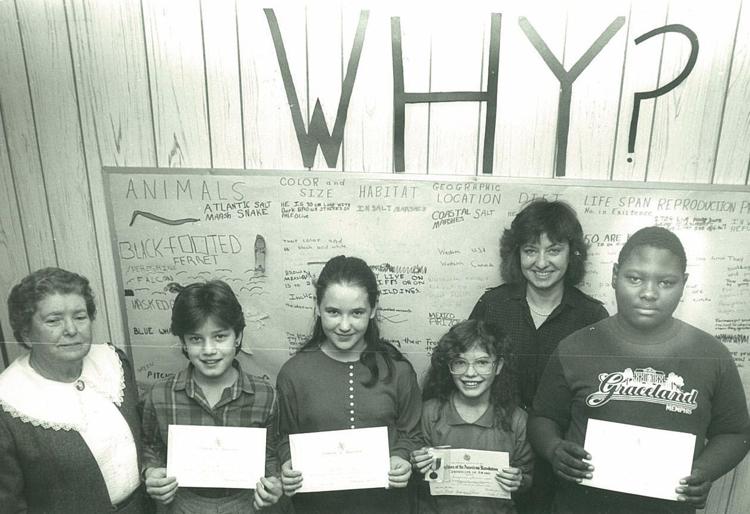 Reading in computer center at South of Dan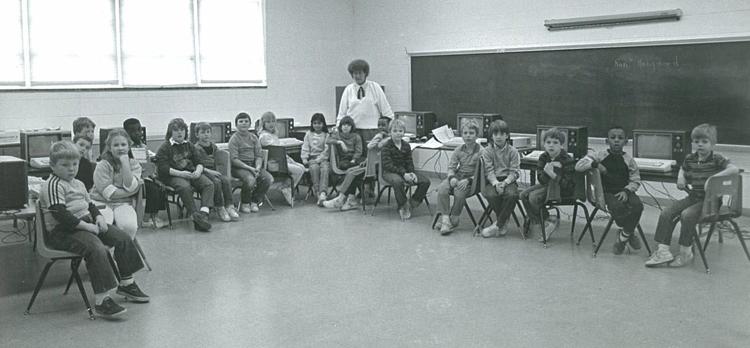 Doors close on Ingram Post Office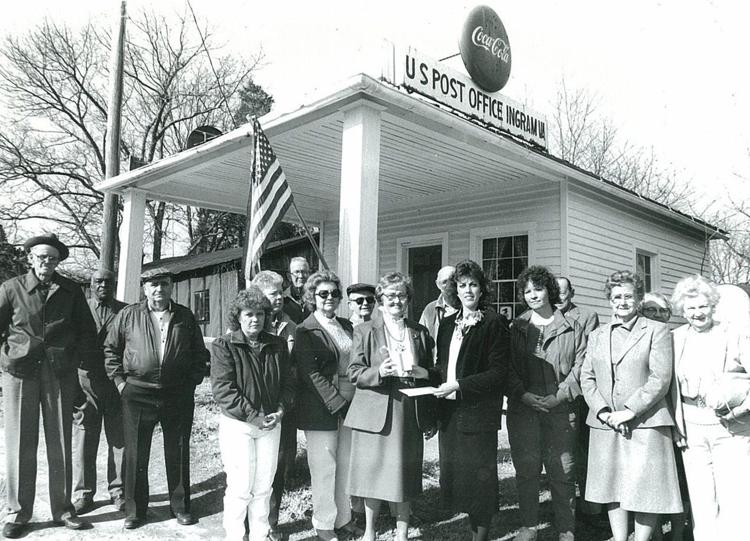 Students rewarded for reading achievement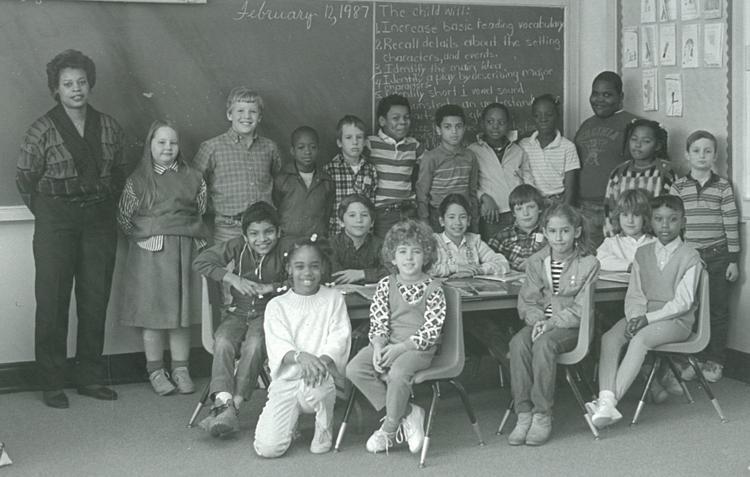 Celebrating 75 years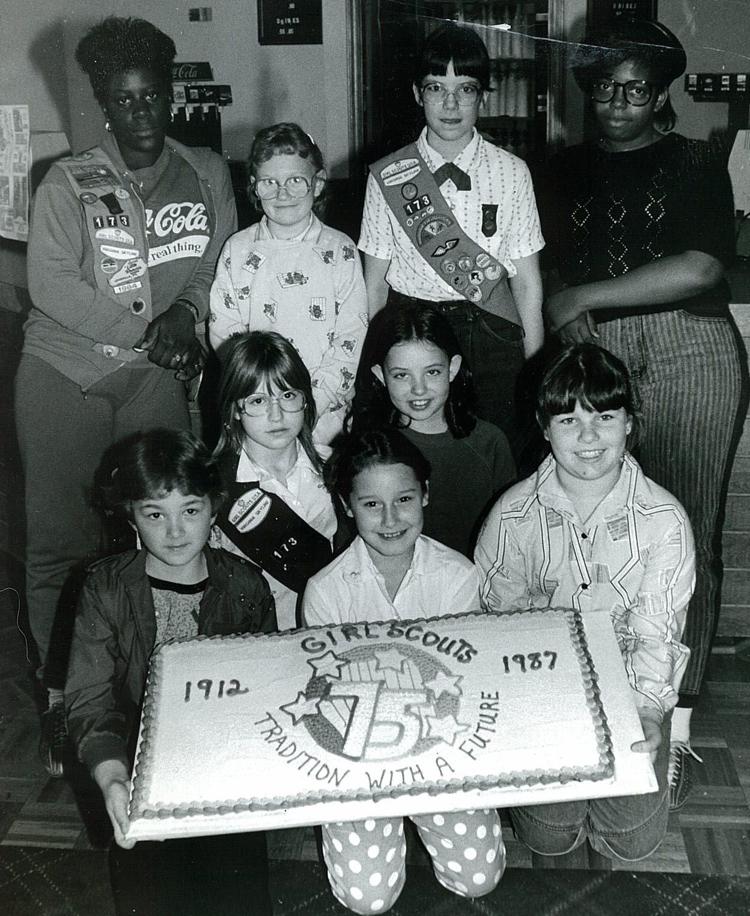 Kenneth and Marie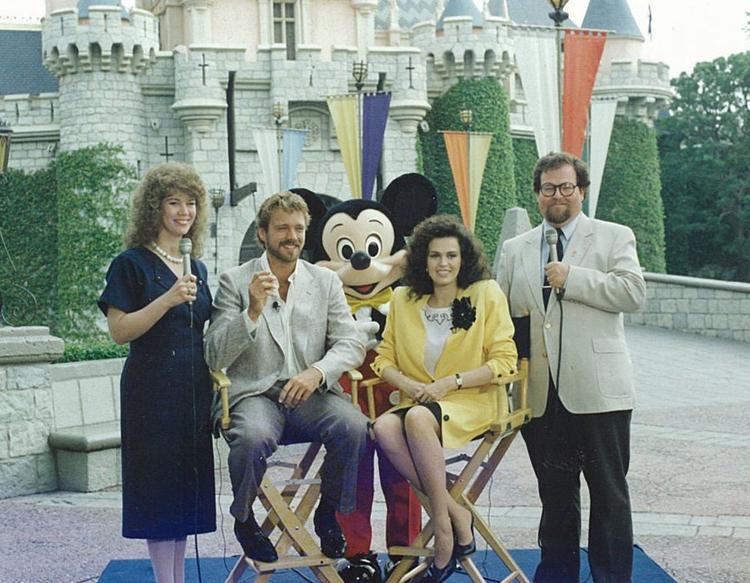 Kids' Kollege in 1994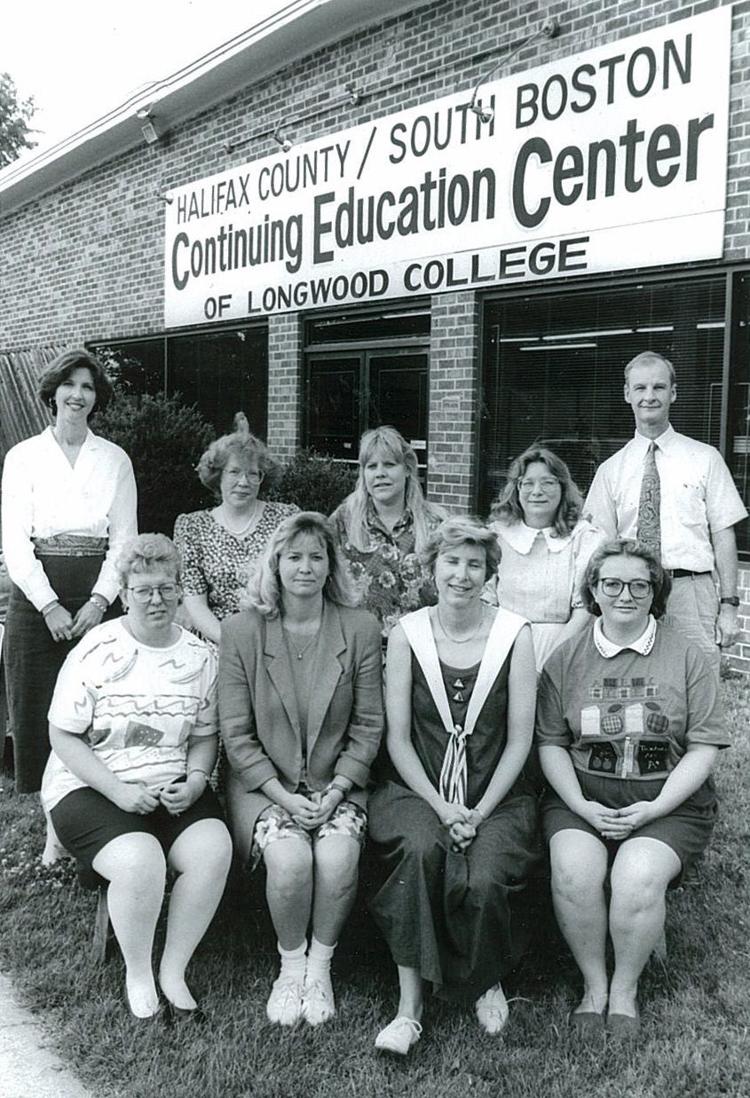 Learning the printing press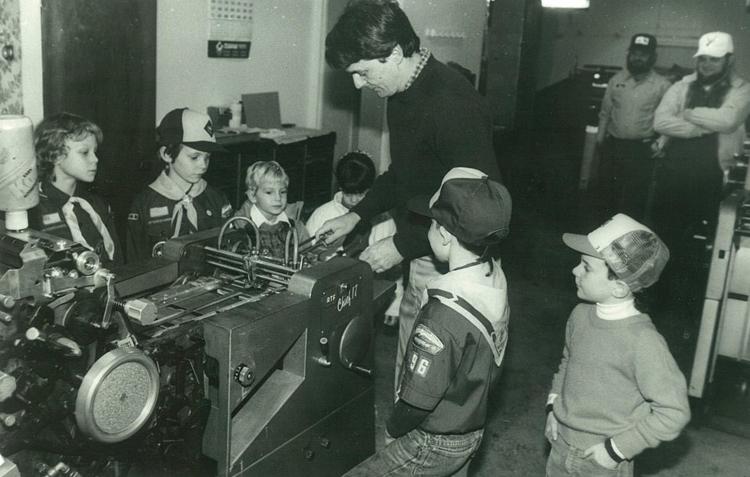 Virgilina Elementary first grade class 60 Years ago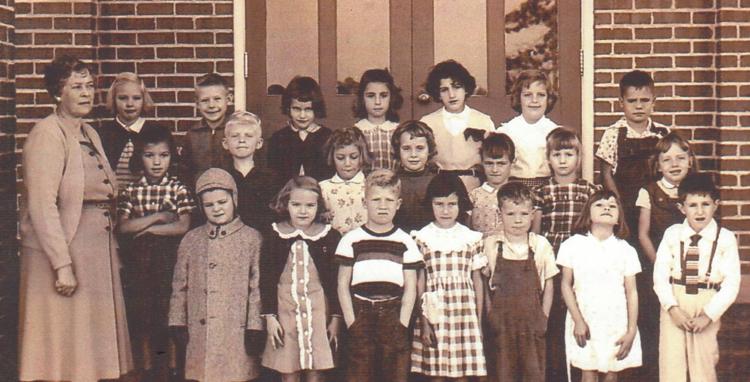 Virgilina Girl Scout Troop #215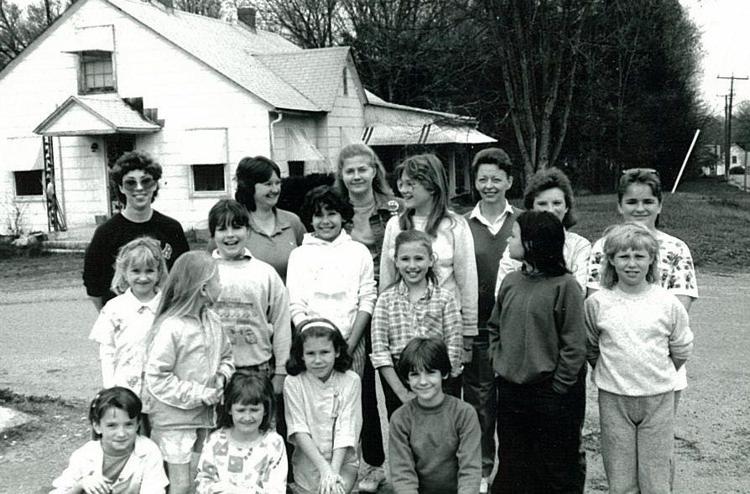 Pig farm tour in Alton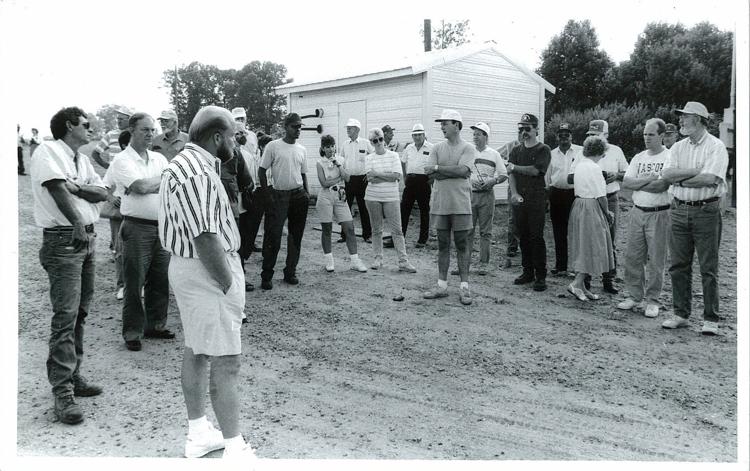 U4EA performs with stop six-band concert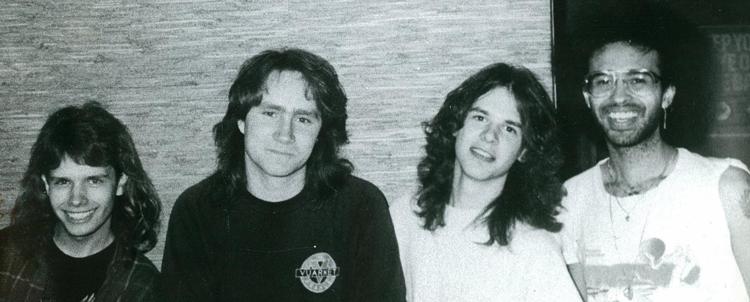 Jamestown fort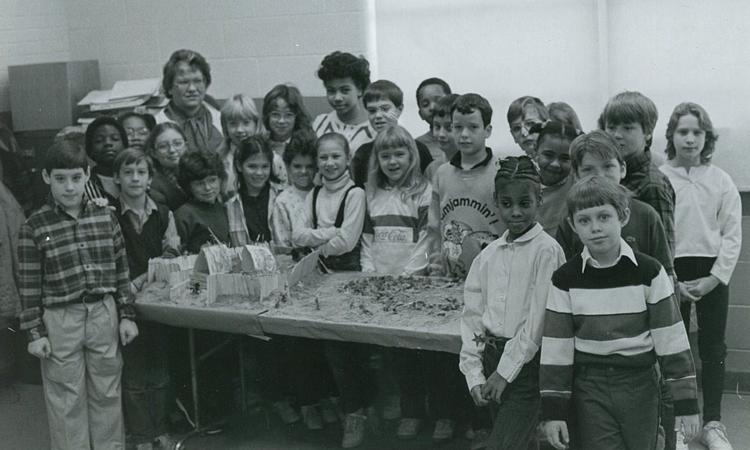 1987 Olympics Day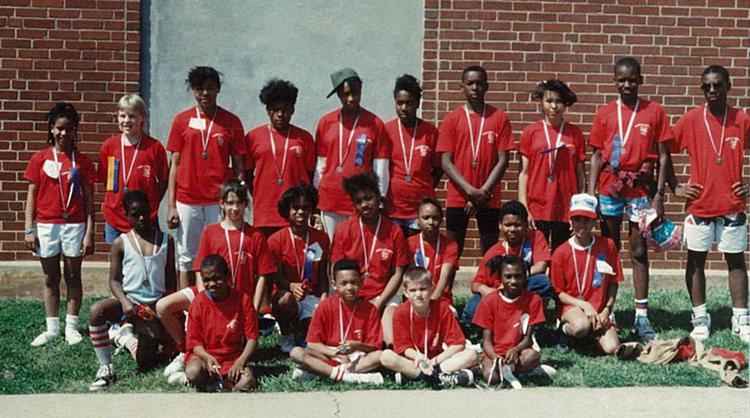 Tobacco Task Force meets

Halifax County Senior High Florist Department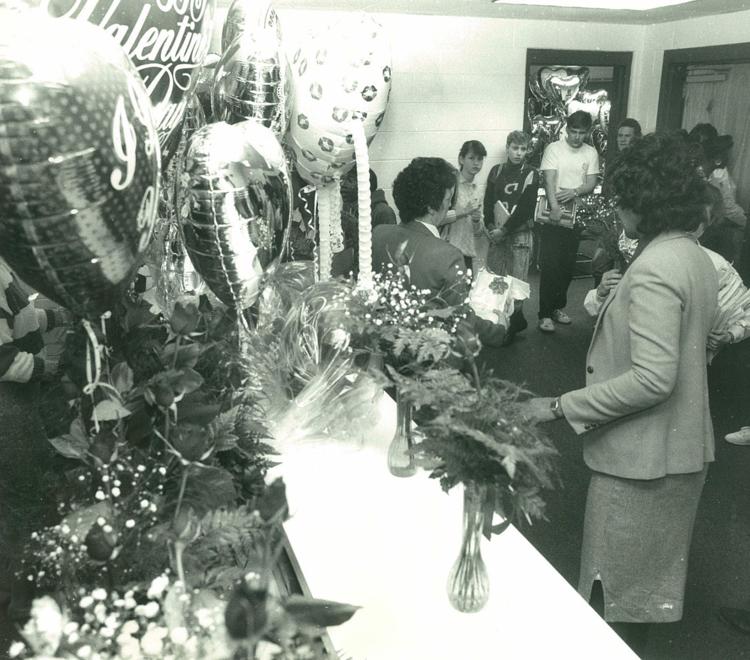 DAR essay contest winners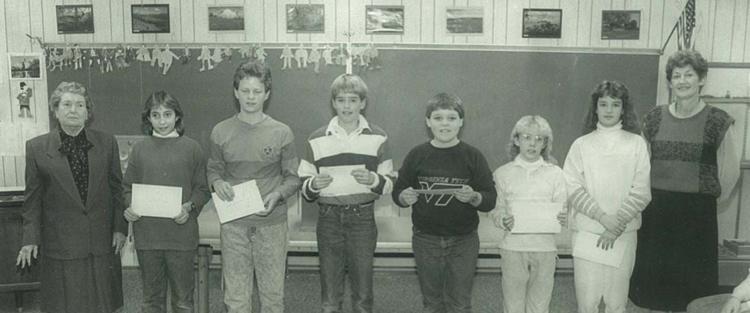 New birthing center dedicated
Battling the blaze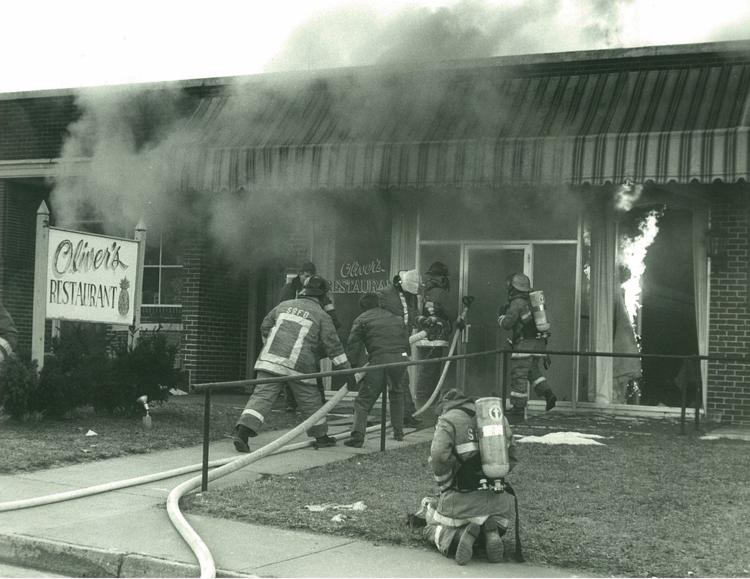 On the march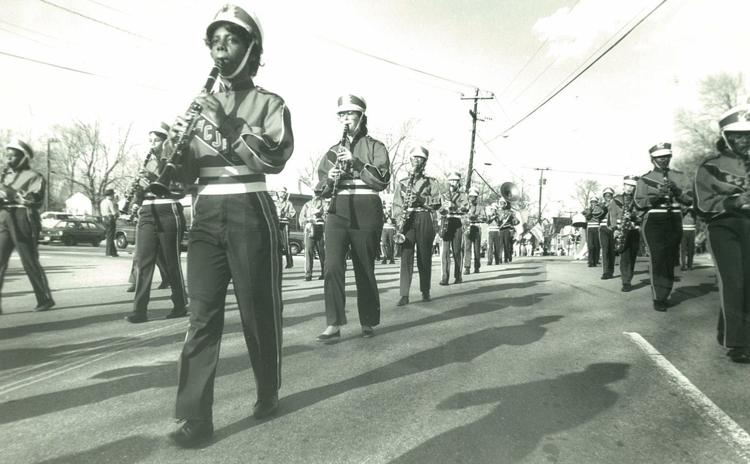 SCA donates food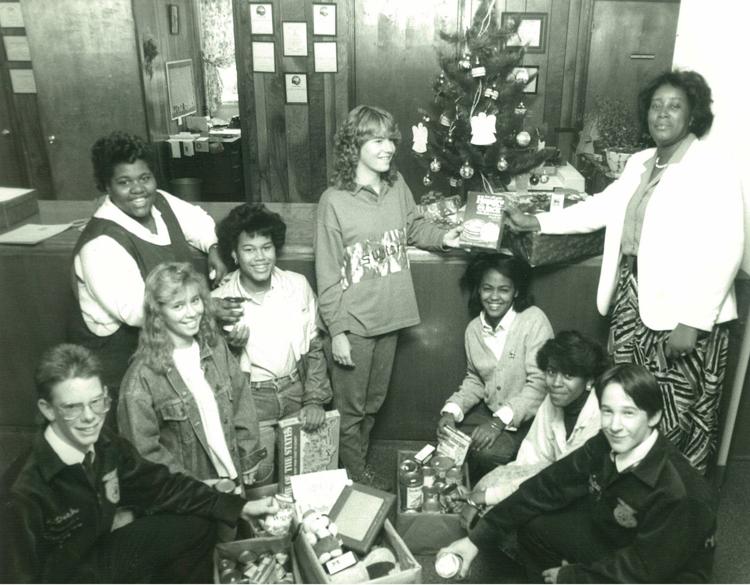 Tough defense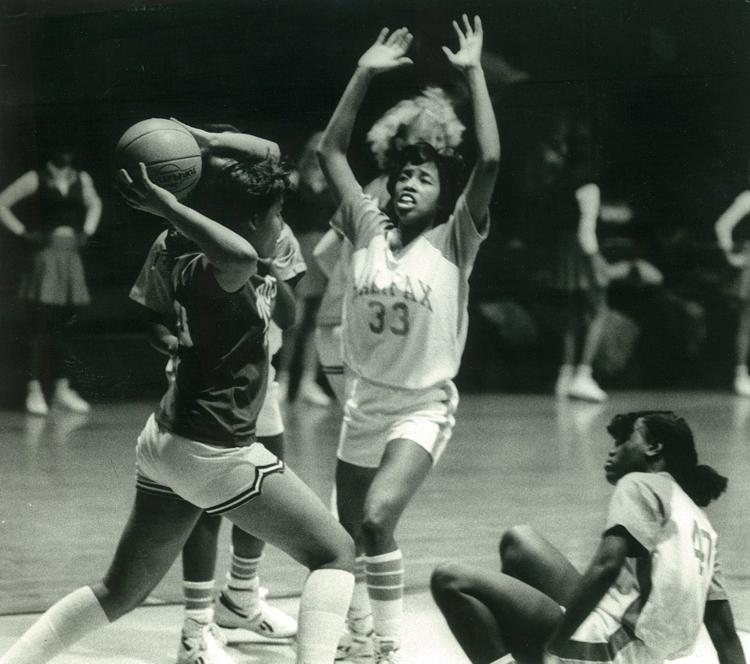 Community Christmas Concert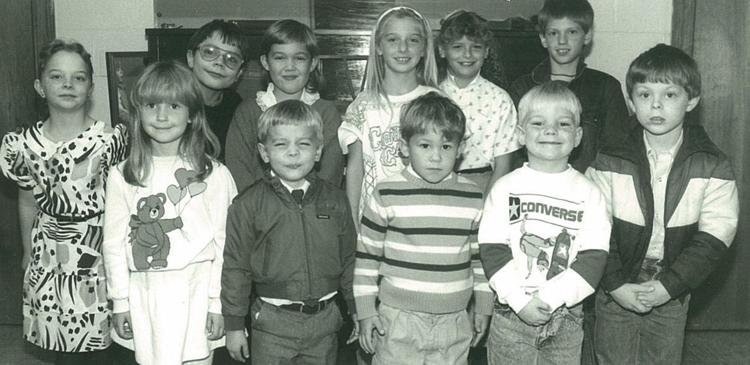 United Way board members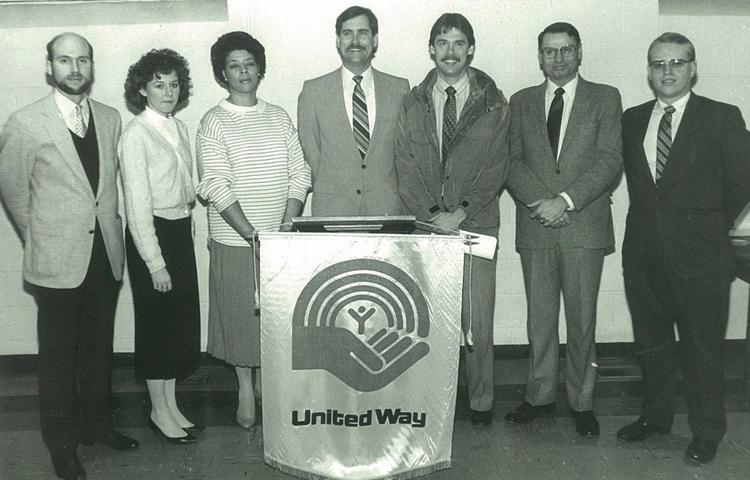 Retiring Halifax County Community Action Board of Directors

Hospital employees contribute to United Way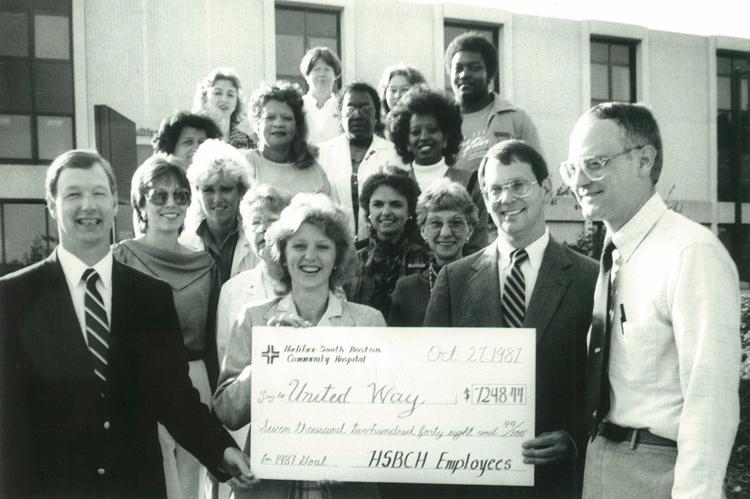 Last-minute campaigning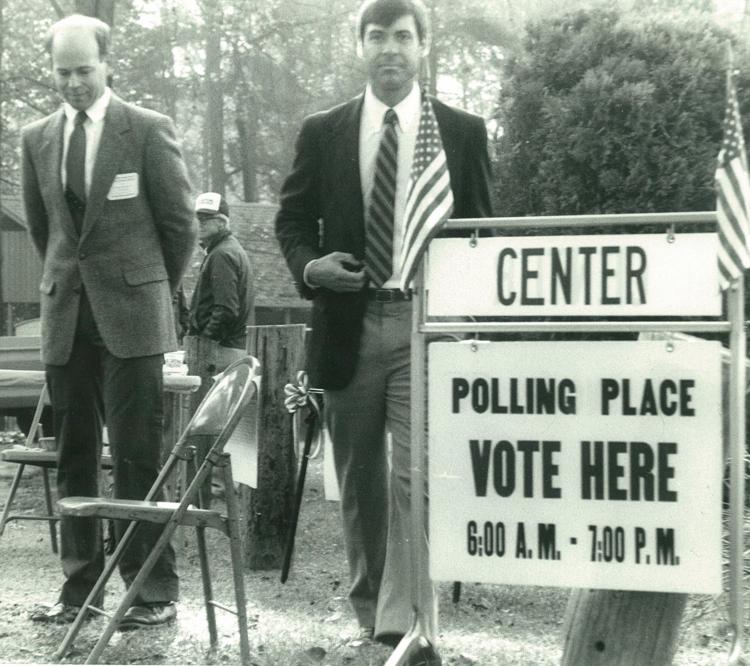 Looking over the announcement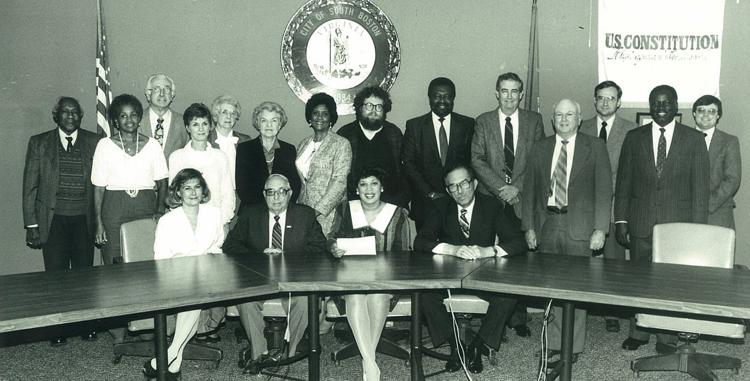 Midget champs
Cast of 'Annie'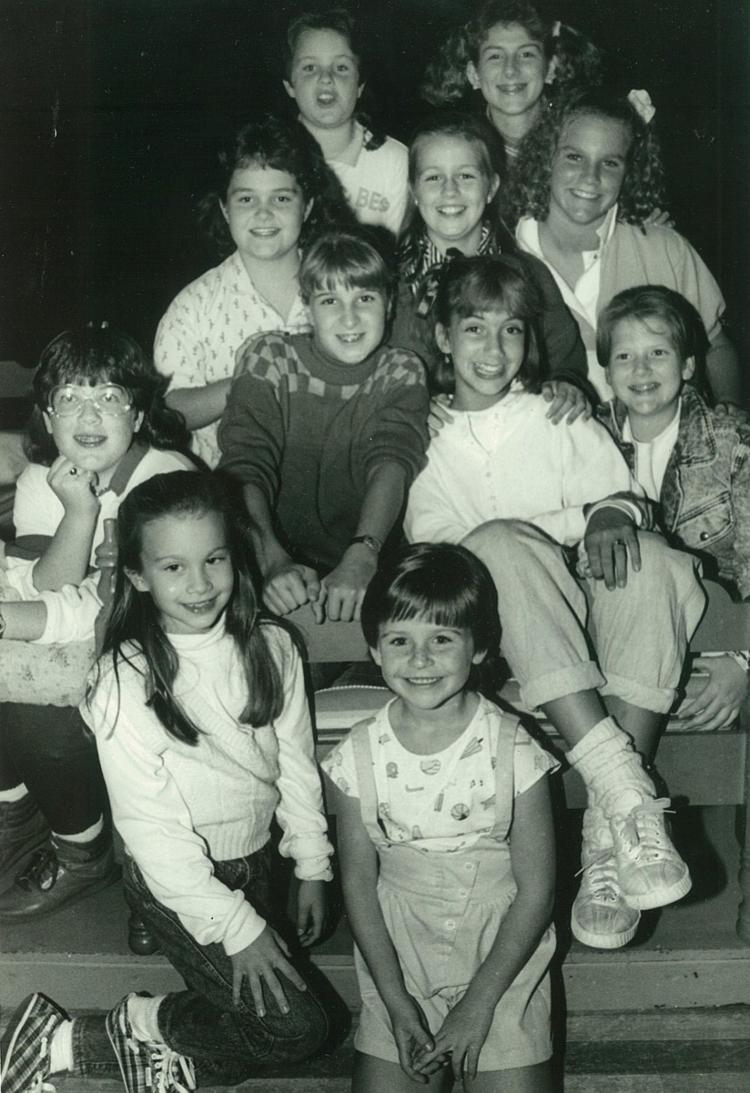 Making presents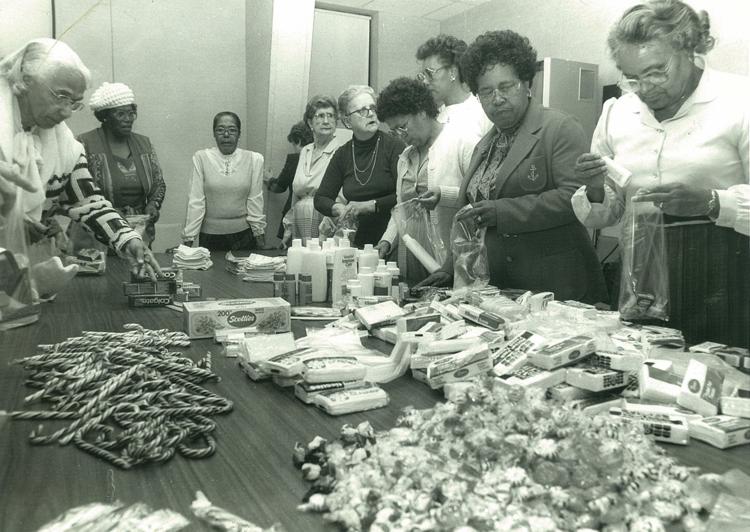 Medal and certificate recipients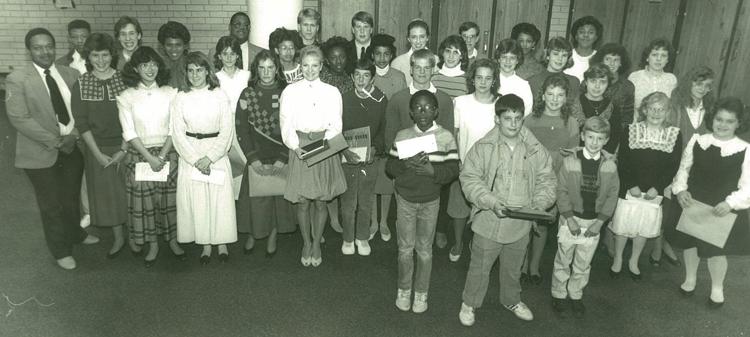 Career Day at Senior High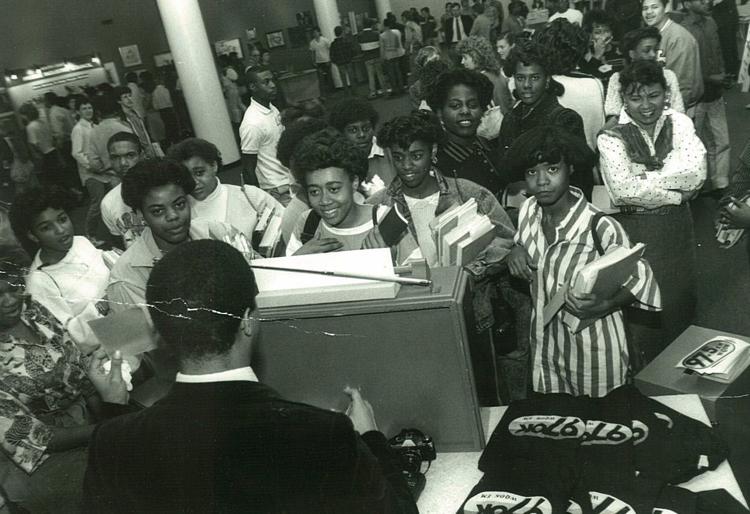 Essay contest winners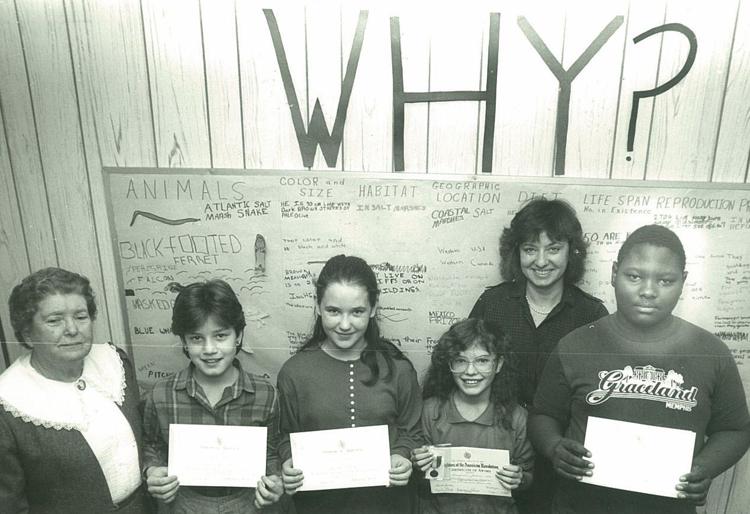 Cantaloupe Festival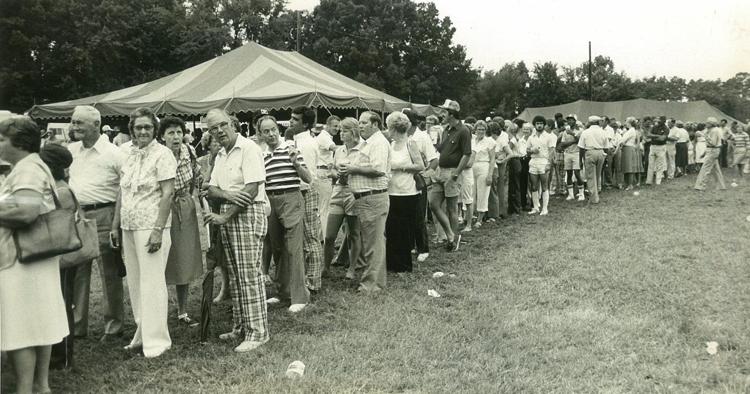 Registered nursing students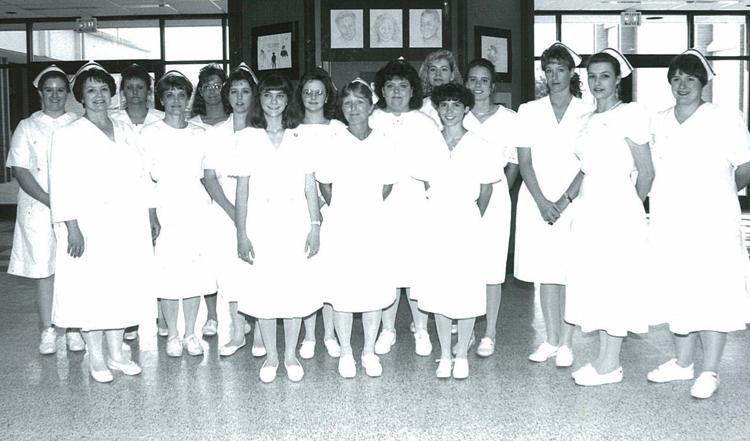 Basketball camp in 1991

ABWA officers installed in 1991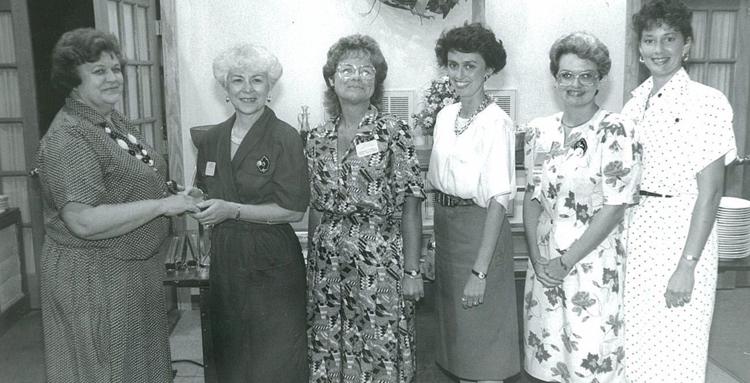 Day Care Center honored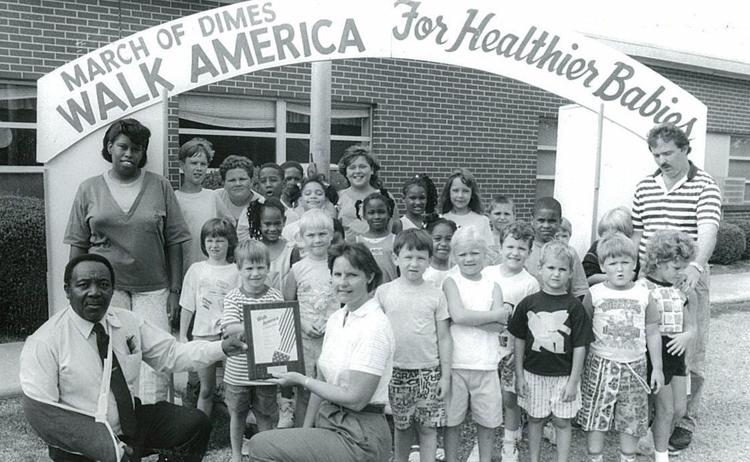 Democrats meet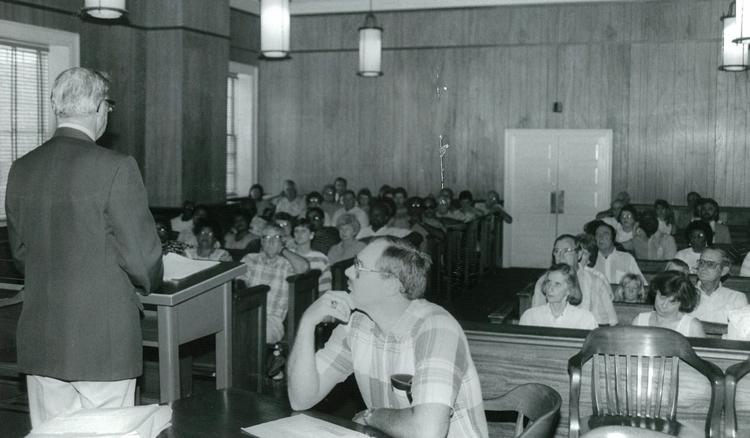 4-H Fashion Revue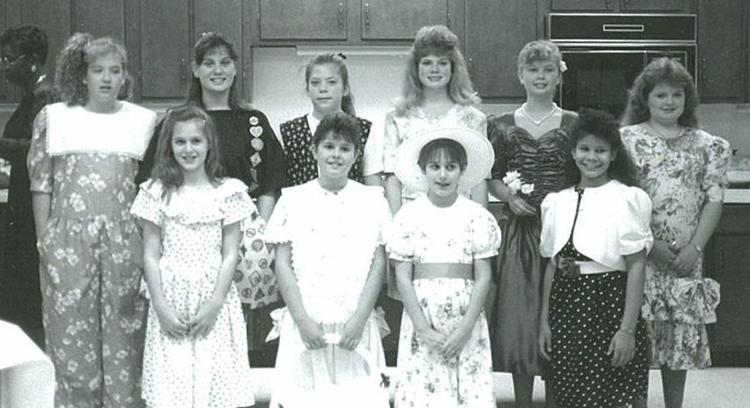 Division champions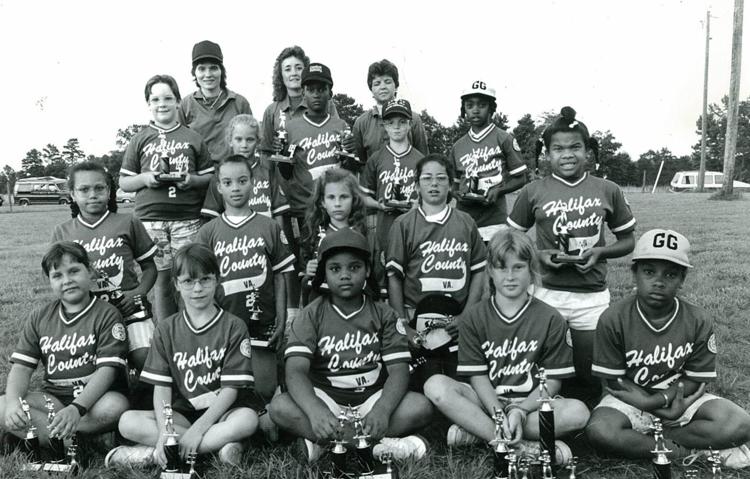 Ponytail champions in 1991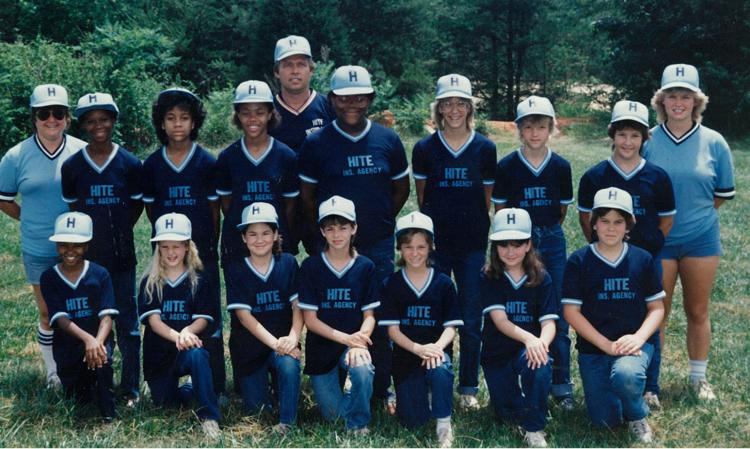 Halifax-South Boston Angels team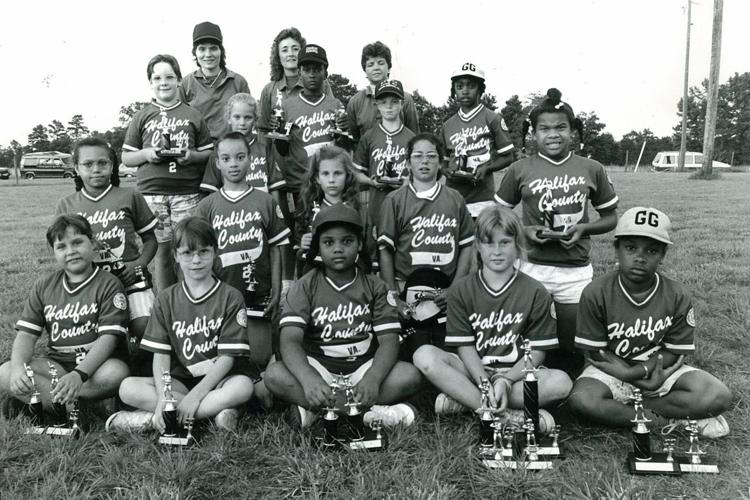 Off for a week at summer camp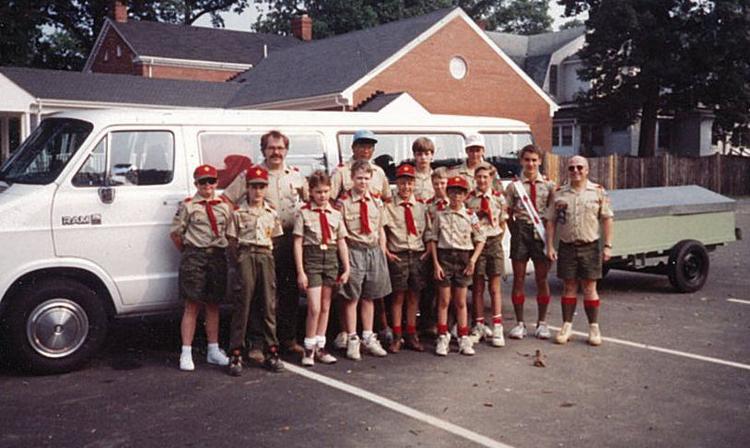 Appointed to position of warrant officer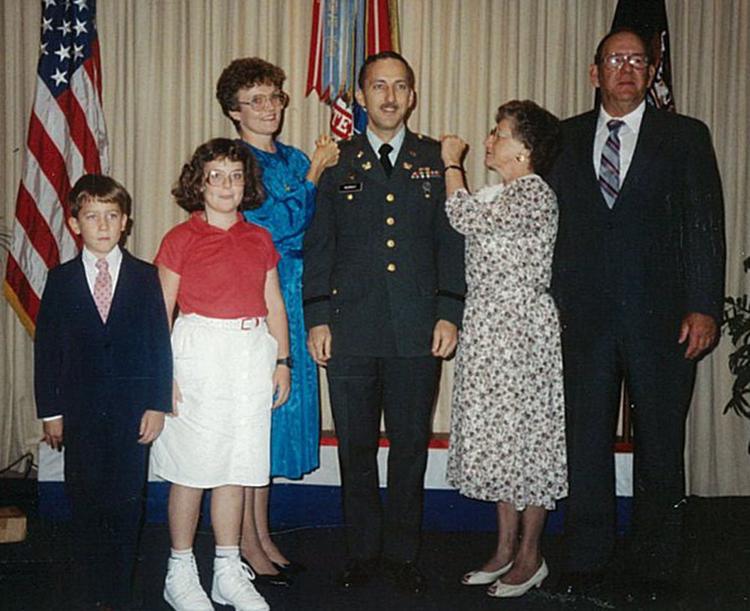 Handmade afghan raffled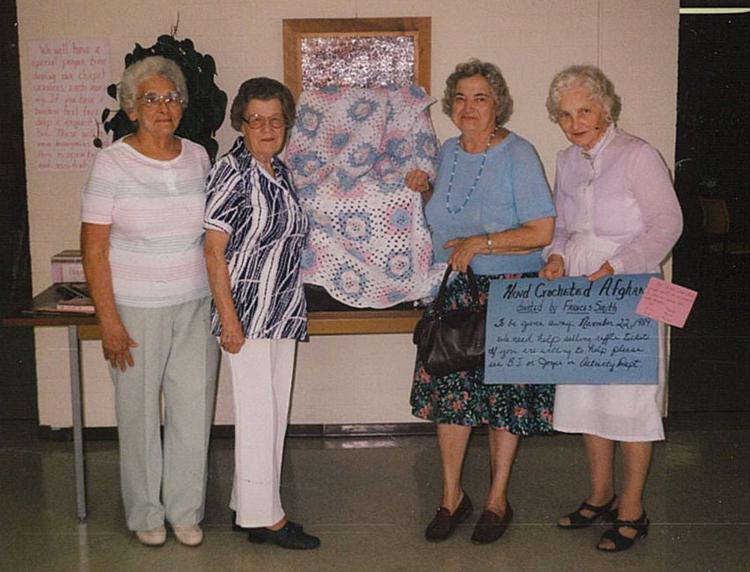 Cooperative Month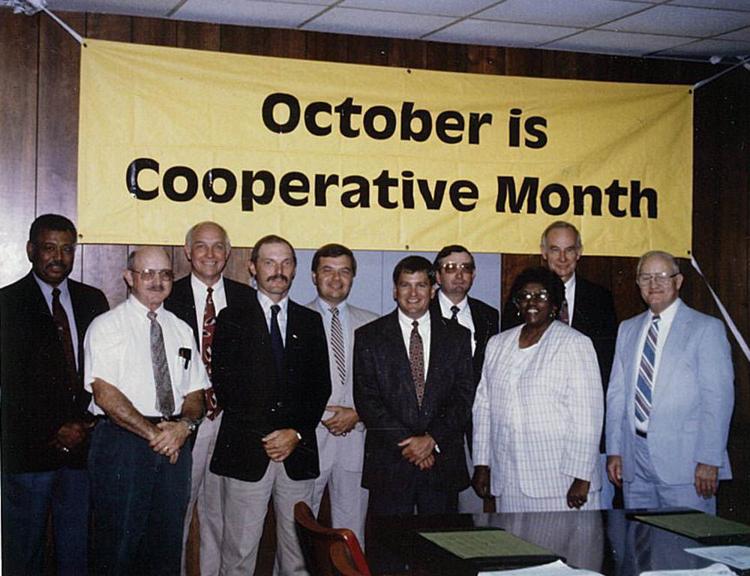 Lunch with students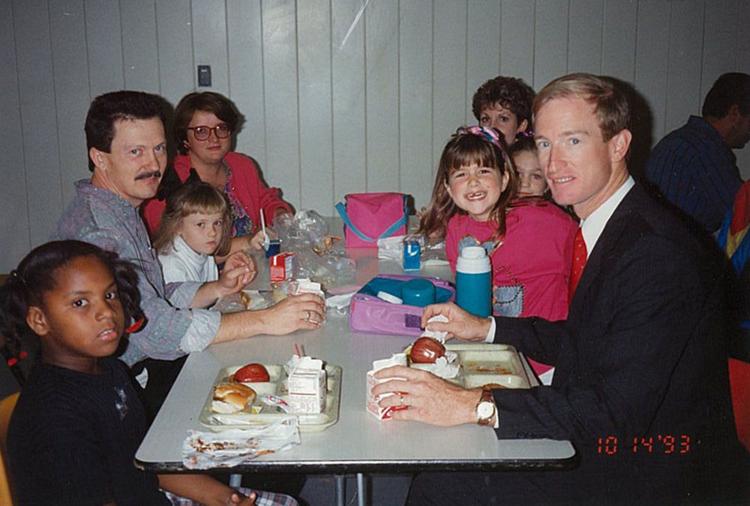 Barn owl nests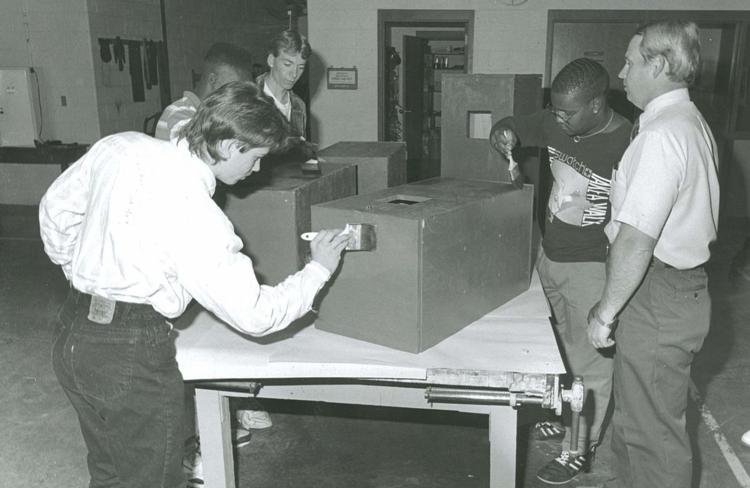 Little olympians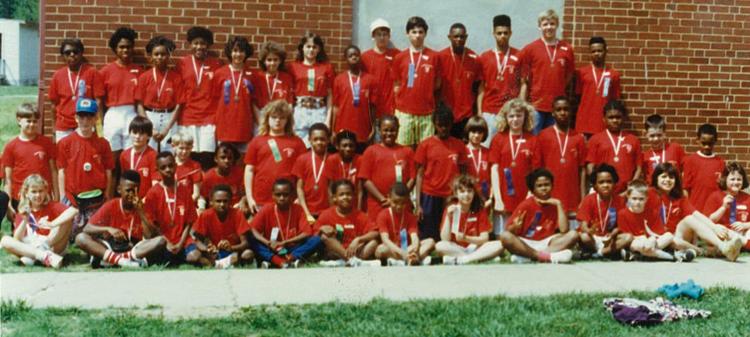 Wishful thinking?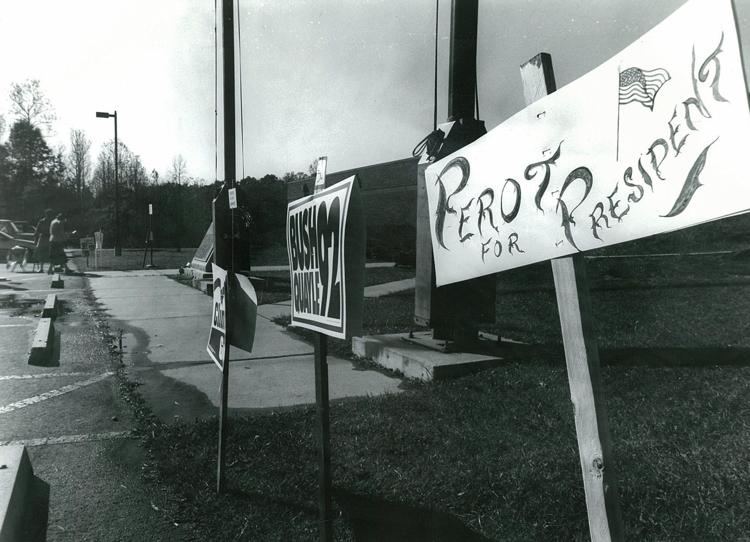 Pilgrim Lady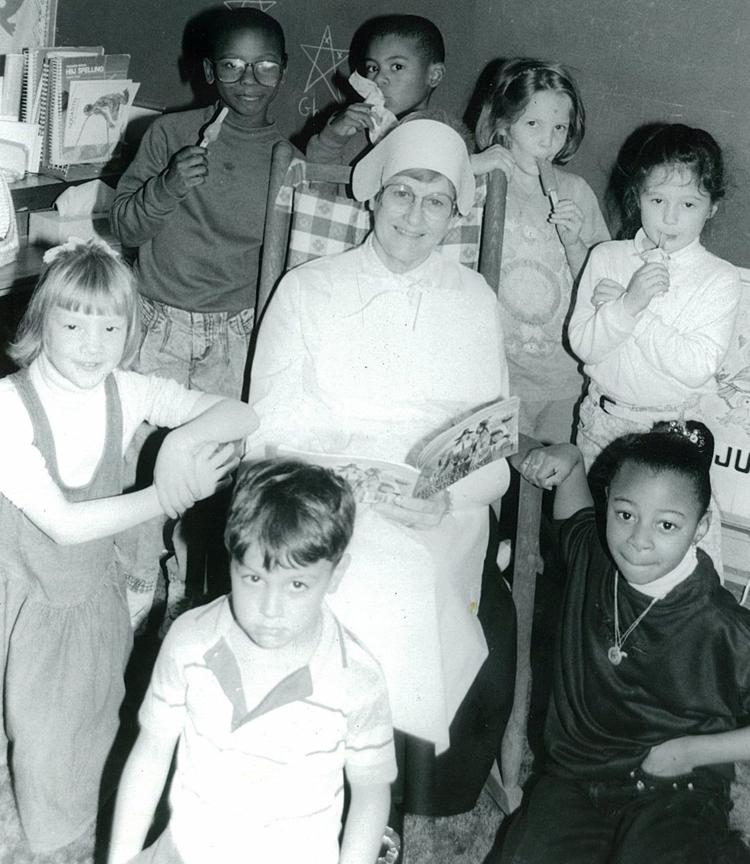 Halifax County Community Action Agency Board of Directors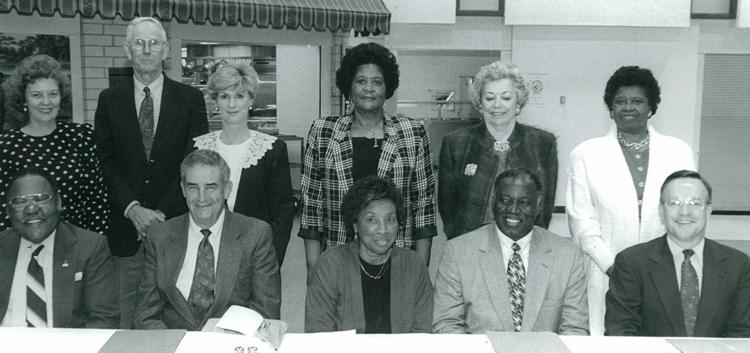 'Chick or Treat?'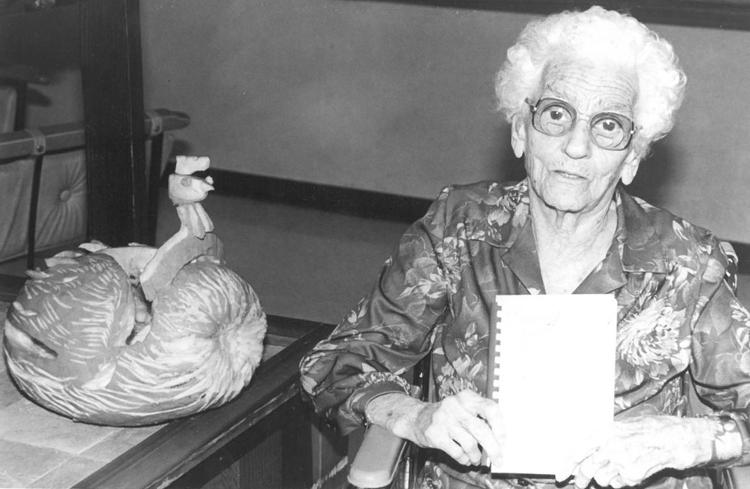 Hyco road ruritan club officers in 1993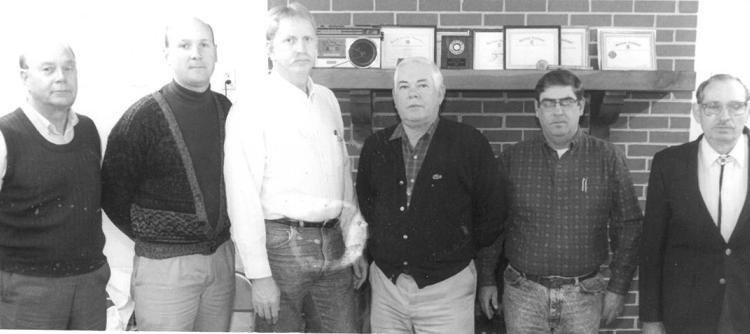 Community Chorale prepares for concert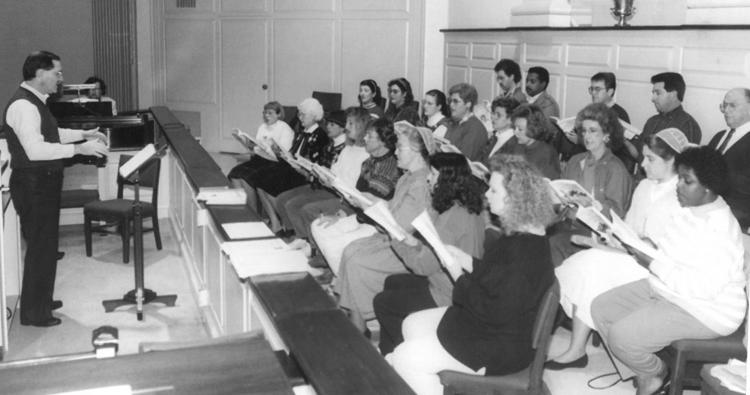 'A Christmas legacy'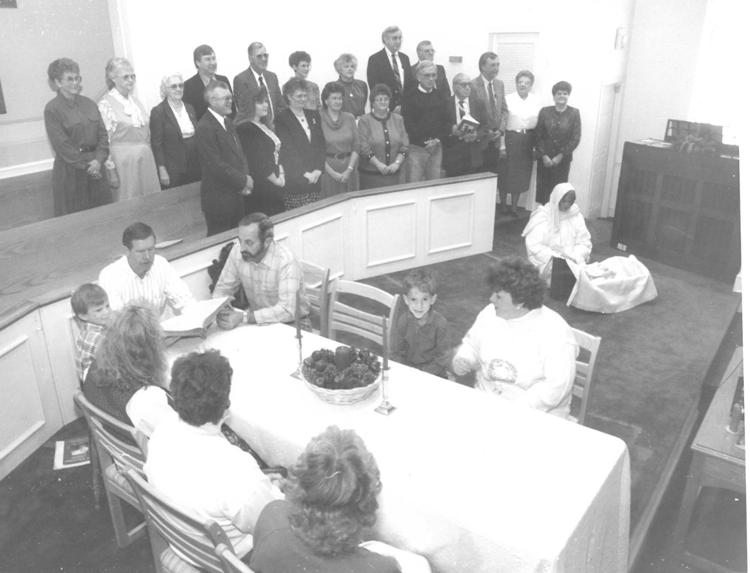 Adopt an angel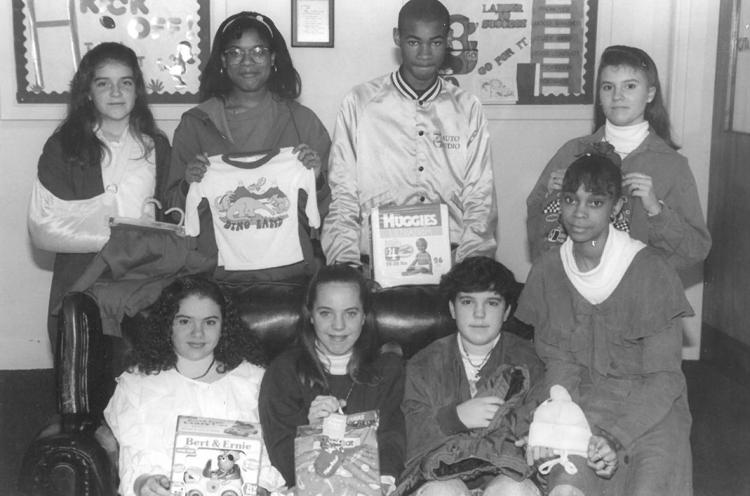 Students make 'stone soup'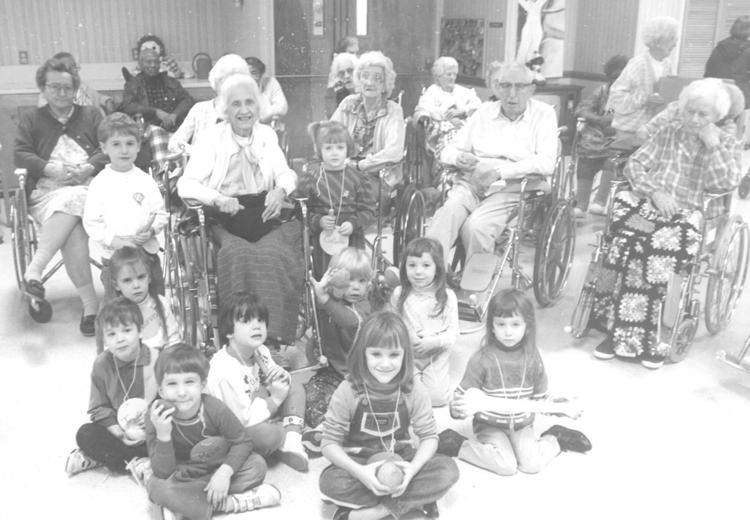 Talking champ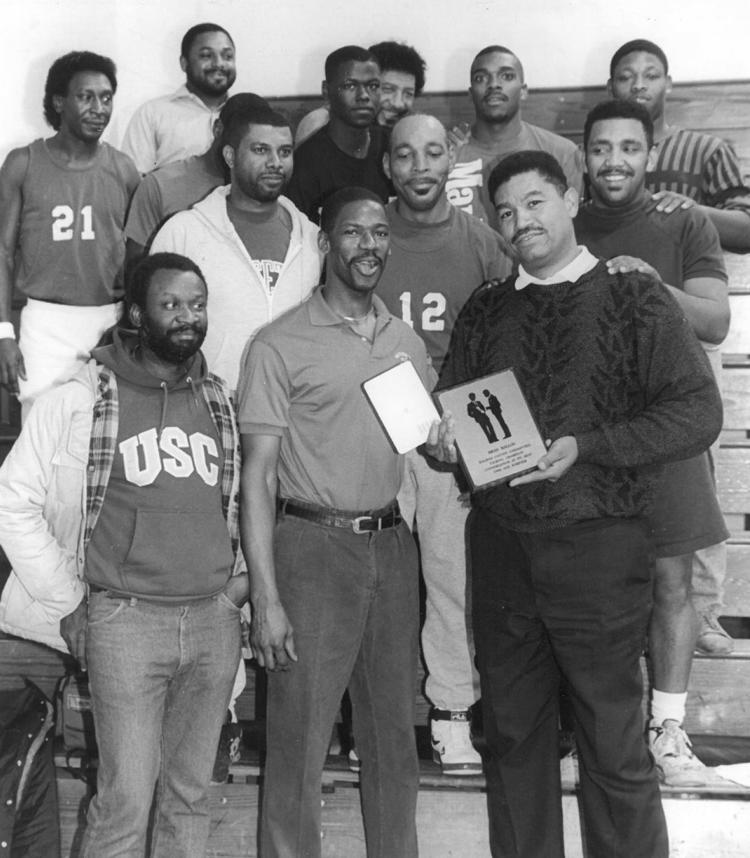 Blast from the Past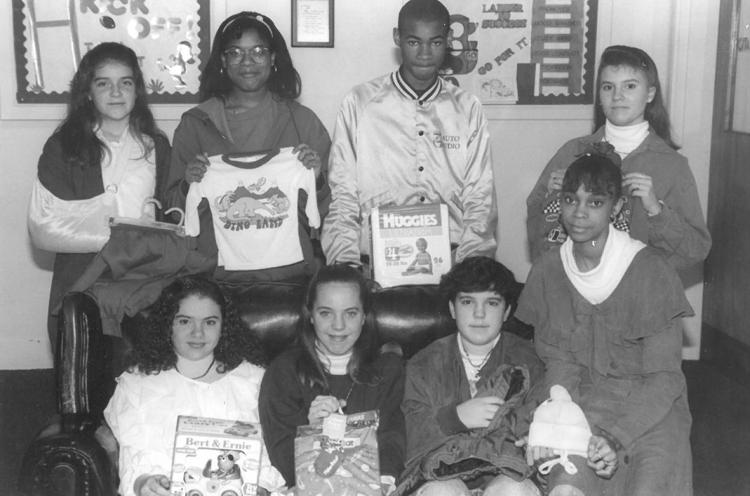 'Shared kidness'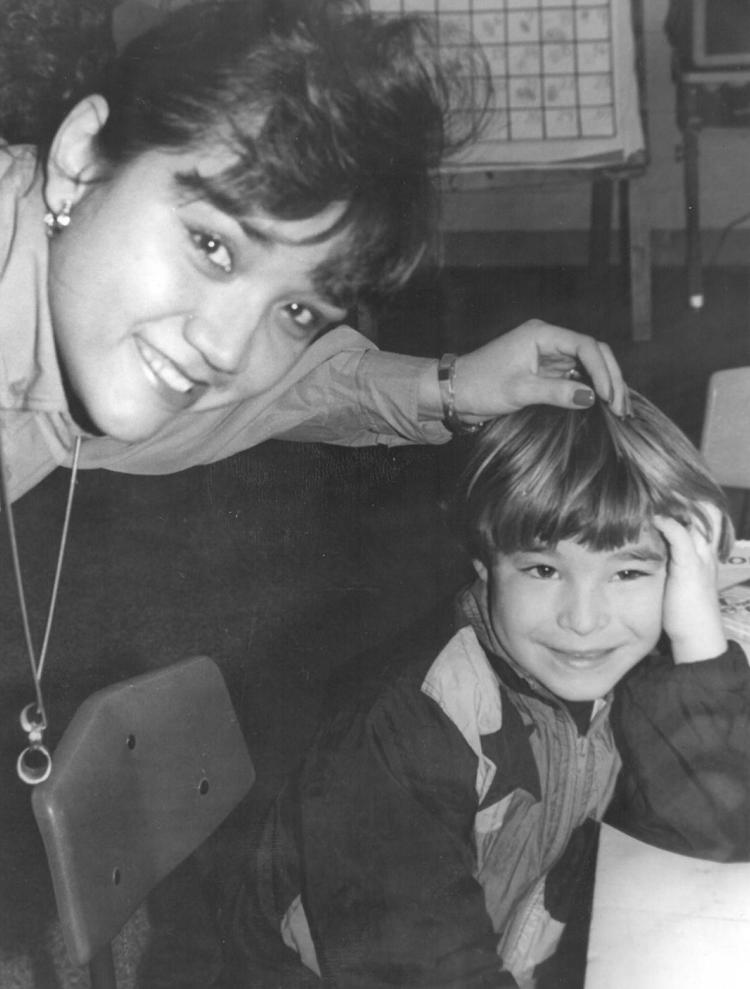 Blast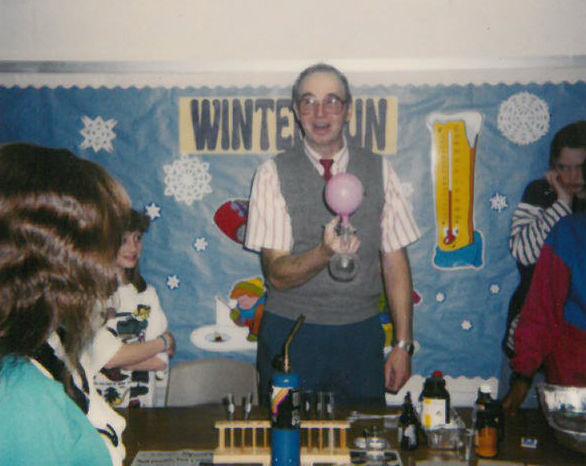 Blast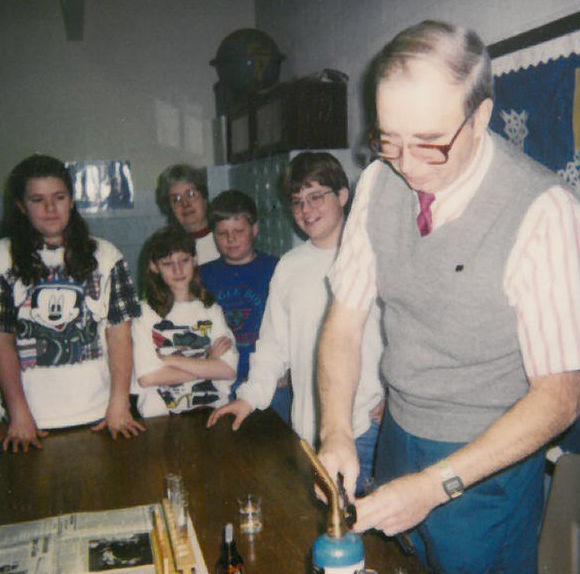 Remembering South Boston's Company 'F'

Share the fun talent show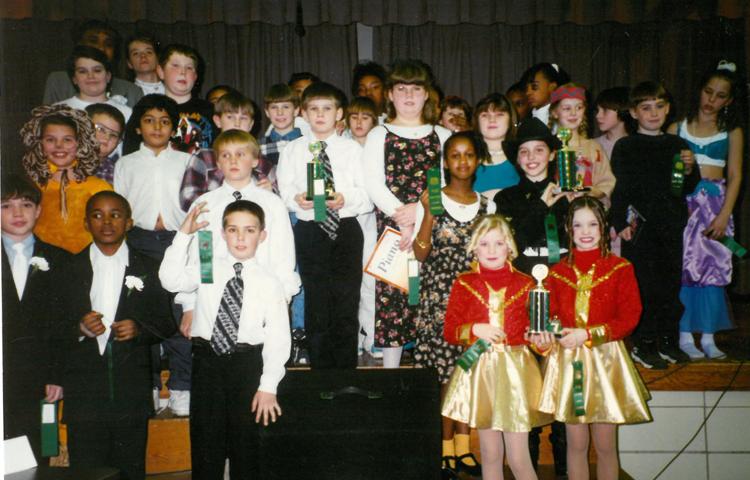 A good turn for the community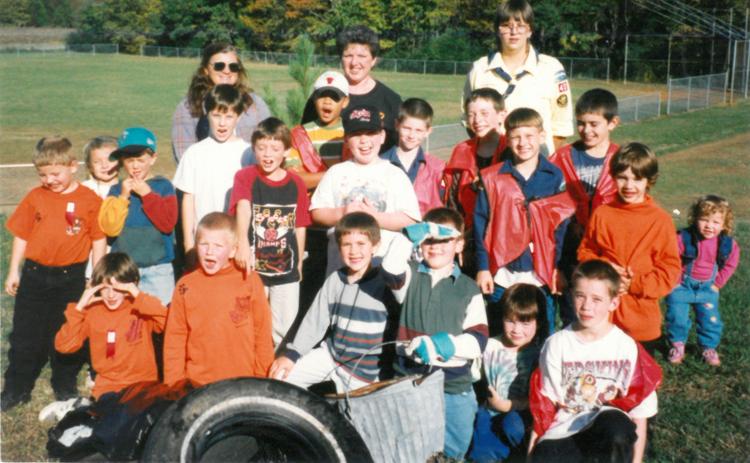 Halifax County 4-H Share The Fun Show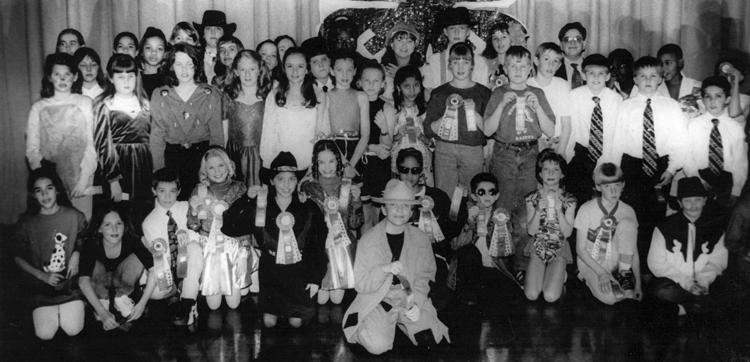 Passports for International Day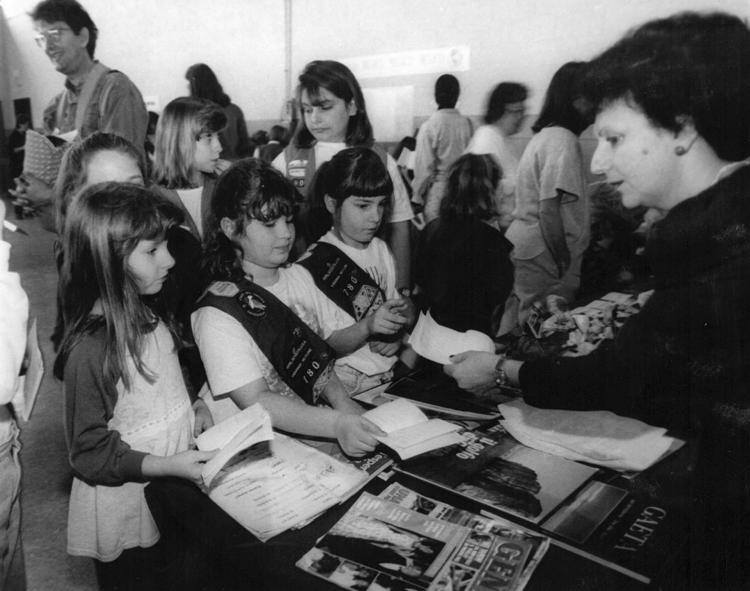 Food drive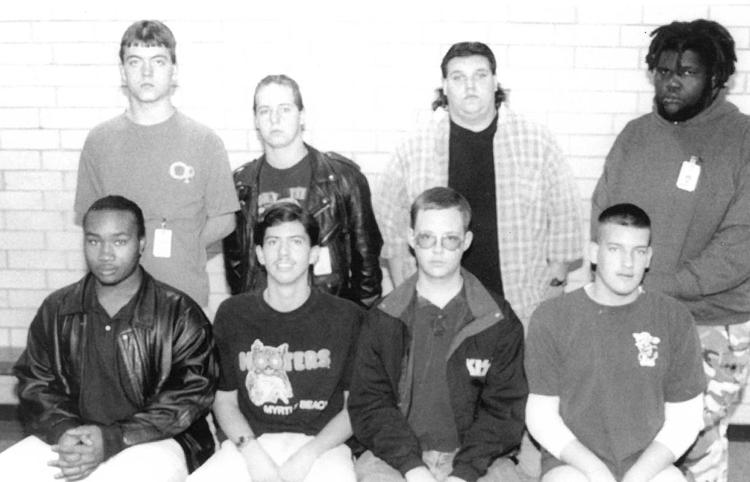 Halifax County Cancer Association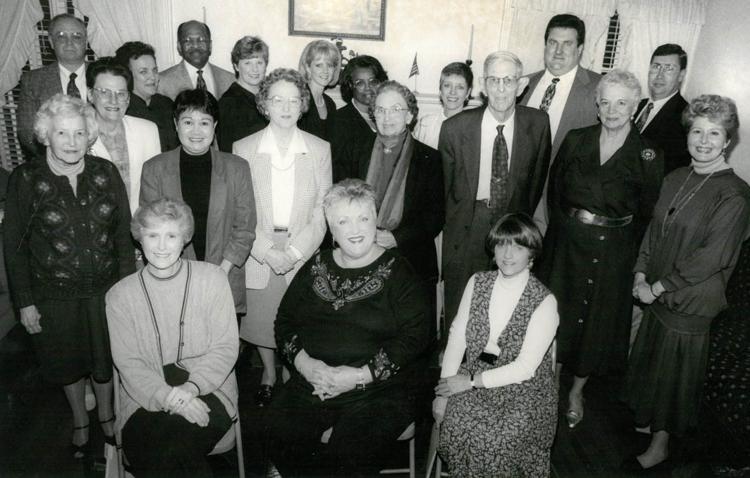 Toddler's Walk-A-Thon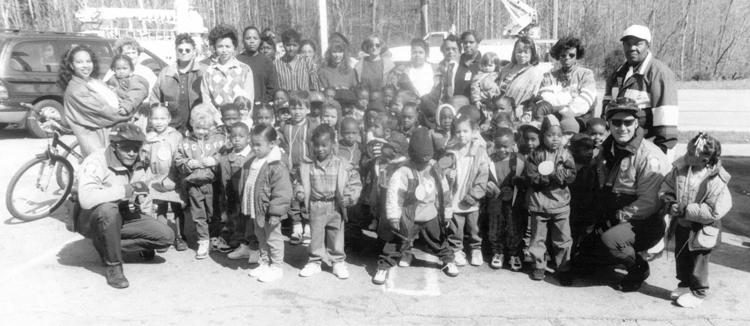 Young bowlers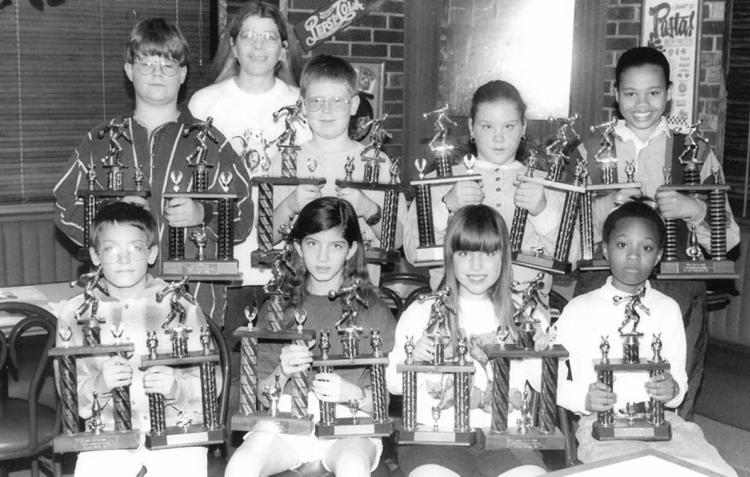 Concert and parade competition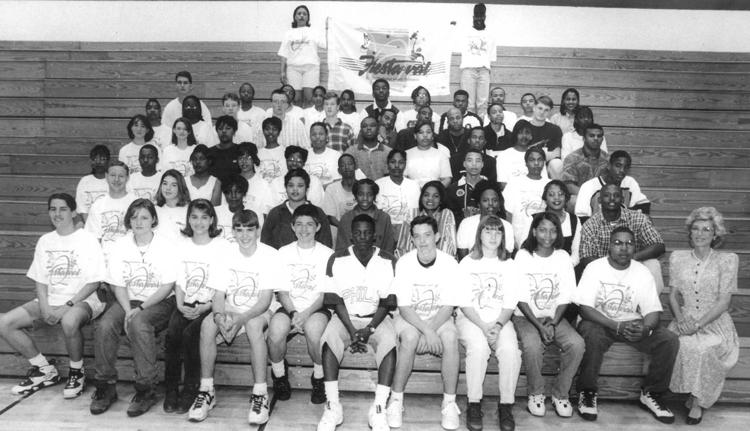 Education association honors leaders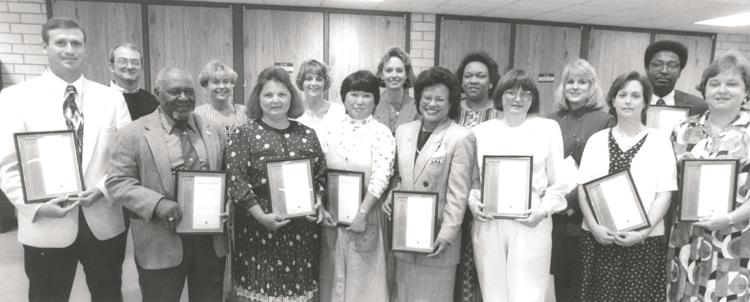 Cedar Grove School in the early 1920s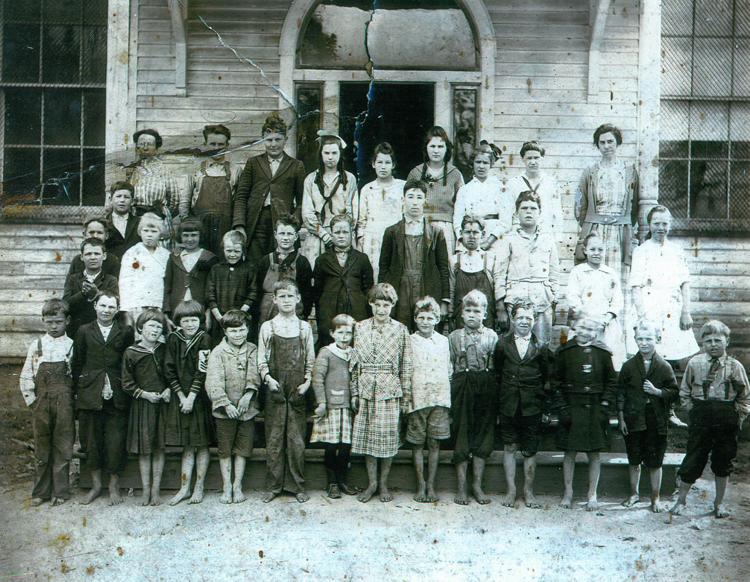 Getting ready for the Summerfest in 1996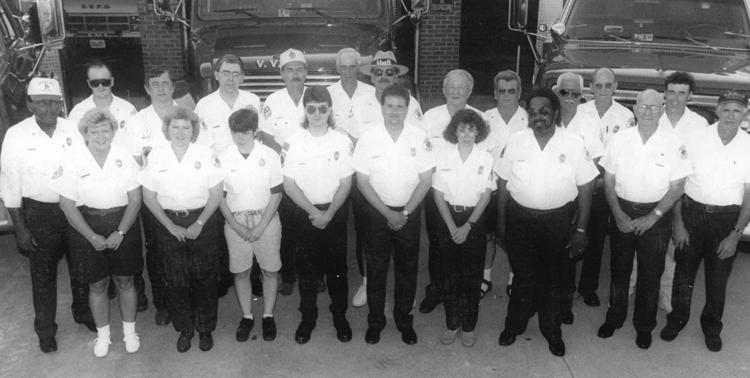 Halifax County Hokie Club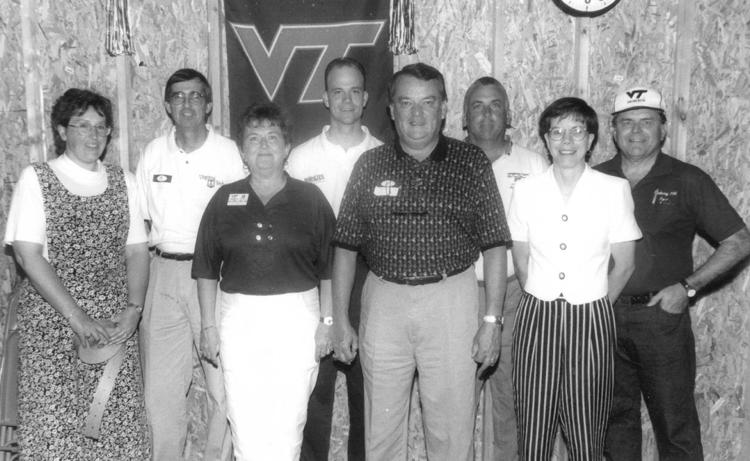 Green family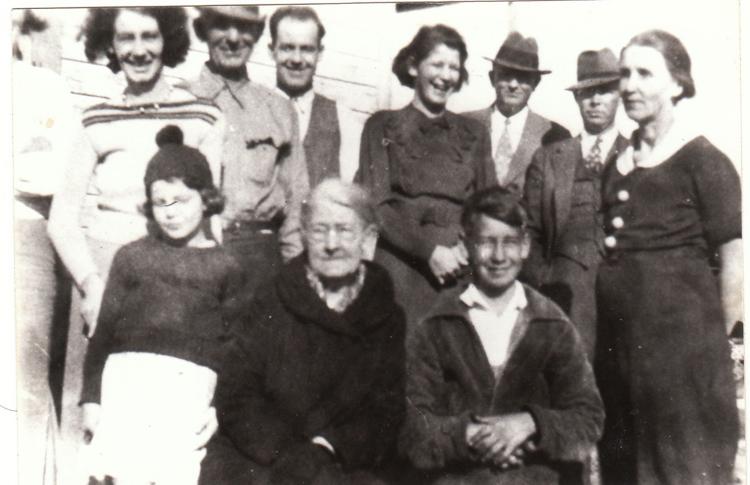 Daystrom closes in 1996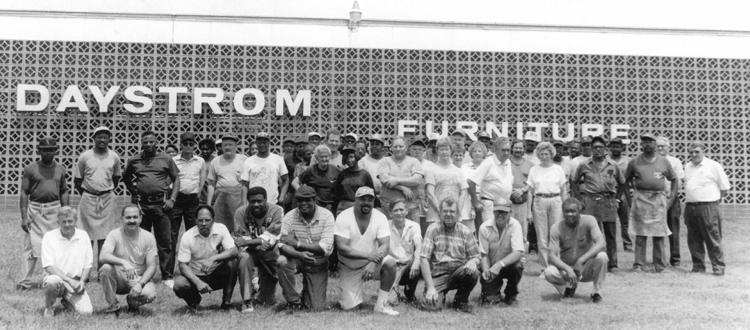 Kids' Kollege at CEC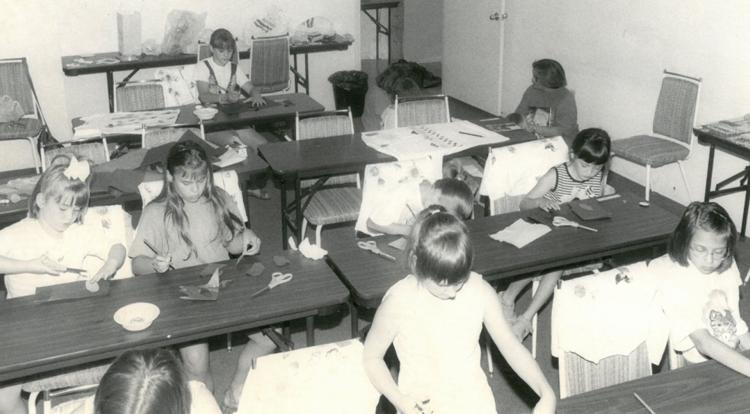 Title I parent honorees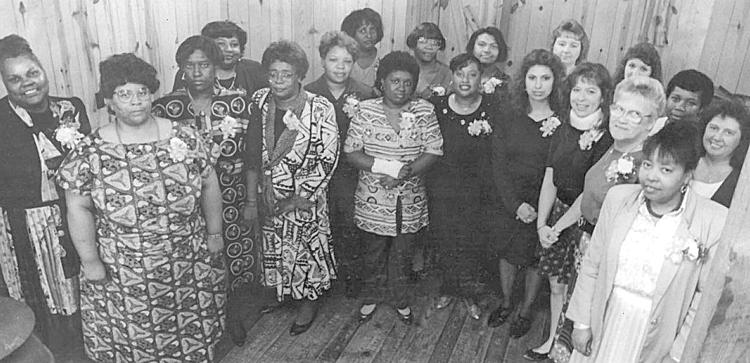 Watching the parade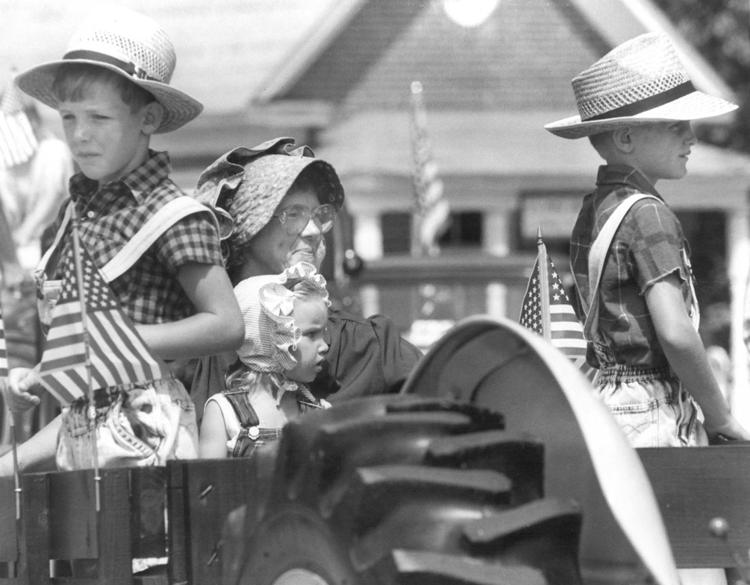 Working on the Clover Project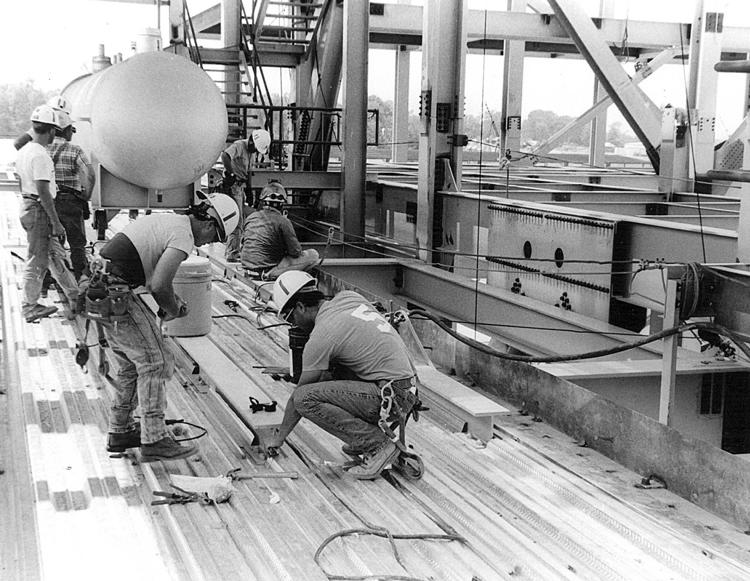 Junior Recycling Club members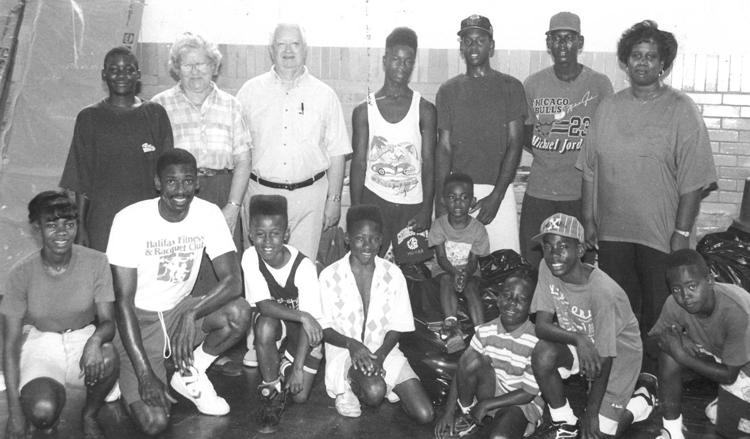 First responder drill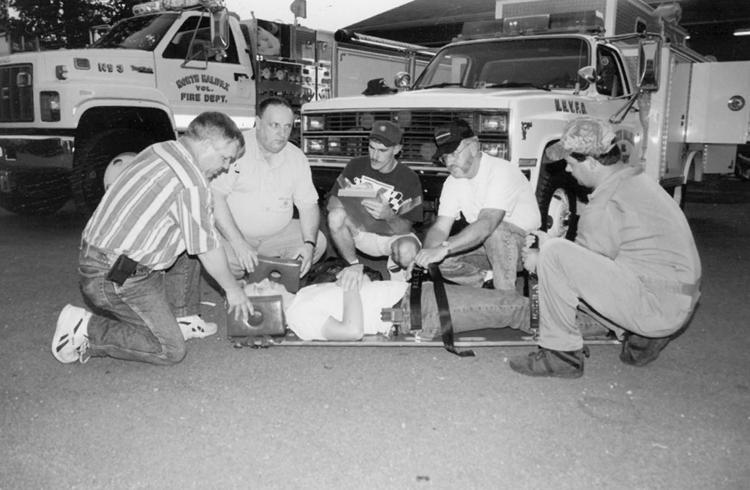 Receiving a scholarship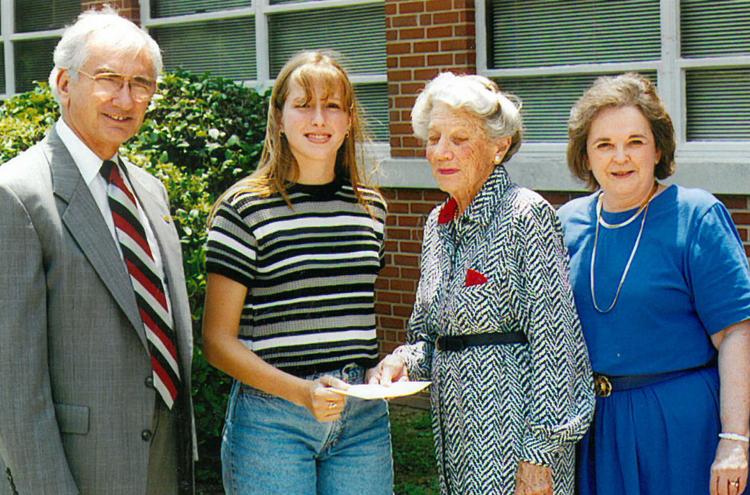 Proud nursing graduates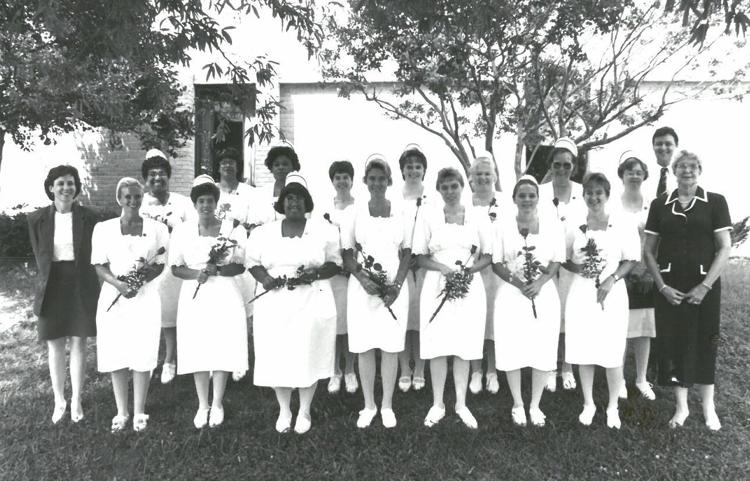 Dolls, dolls, dolls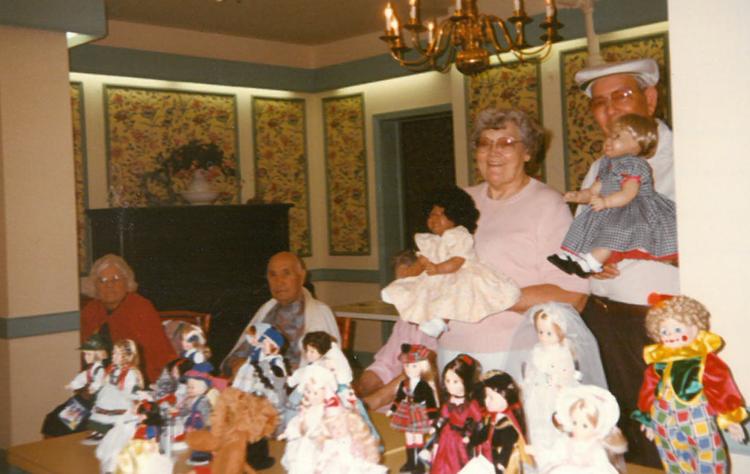 Flags donated for display at Battlefield State Park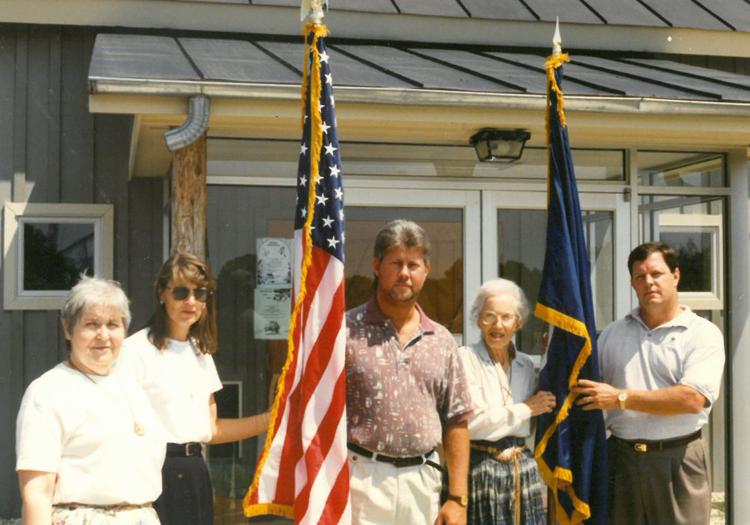 Stirring the pot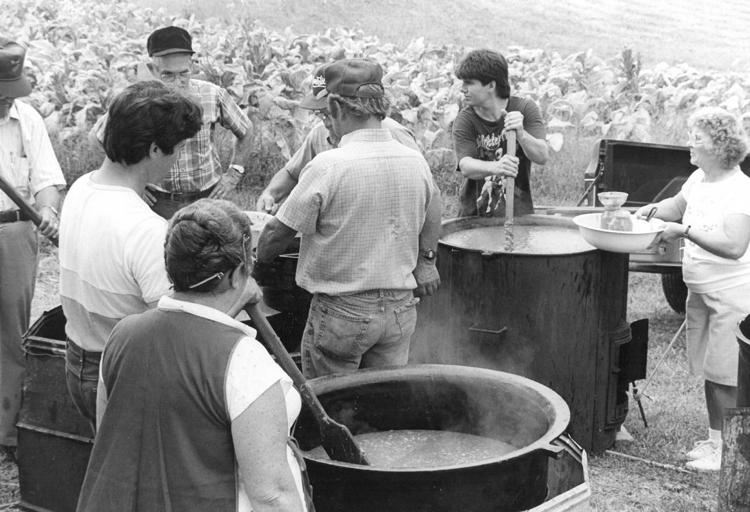 Showing support for the troops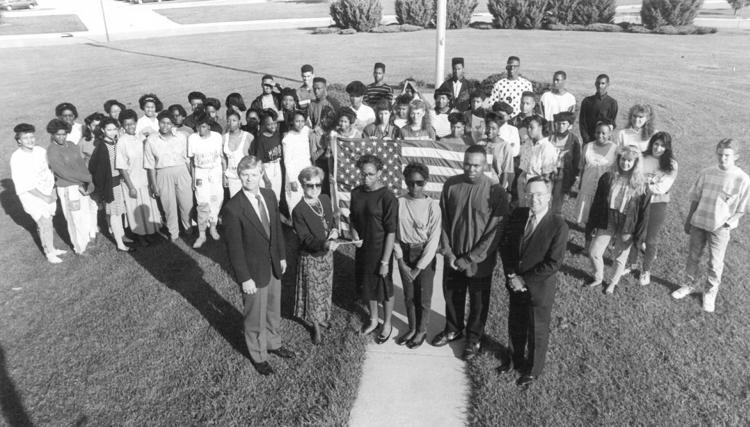 Auction at Boston Commons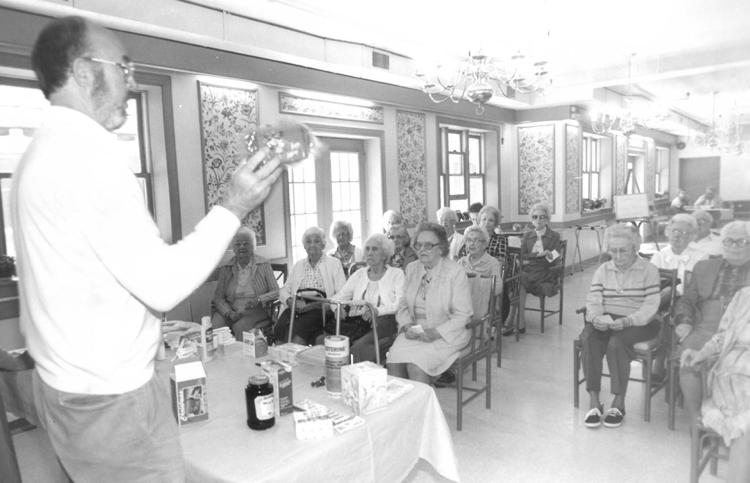 Outdoor lunch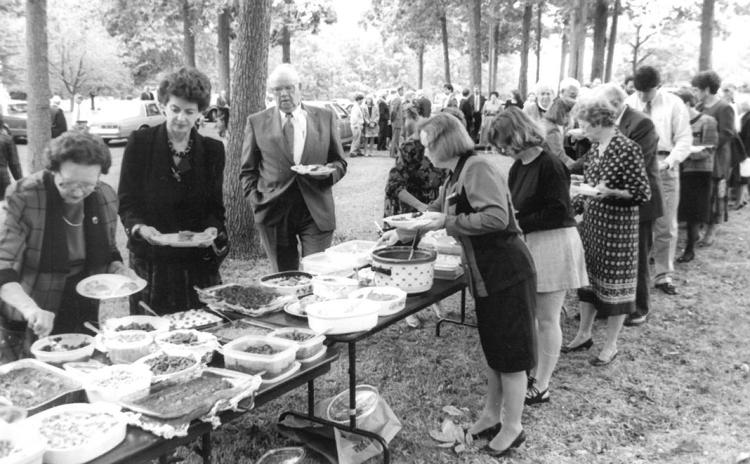 HOSA conference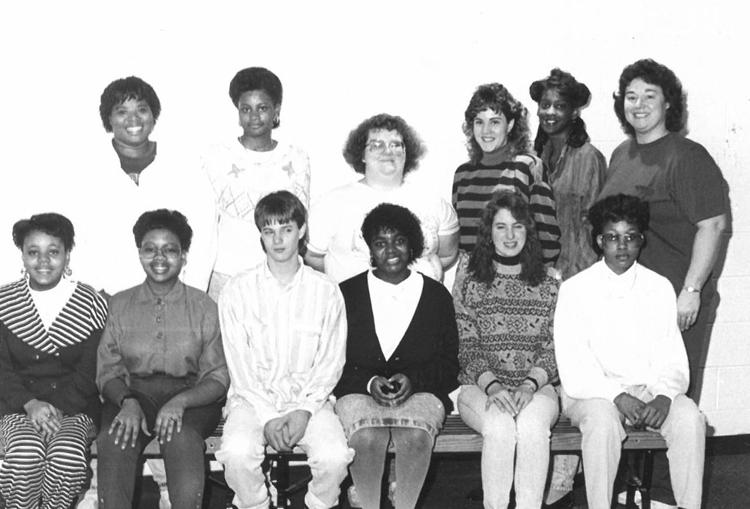 Halifax Woman's Club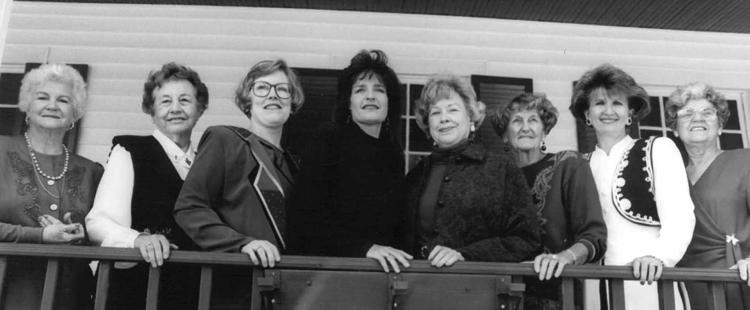 Officers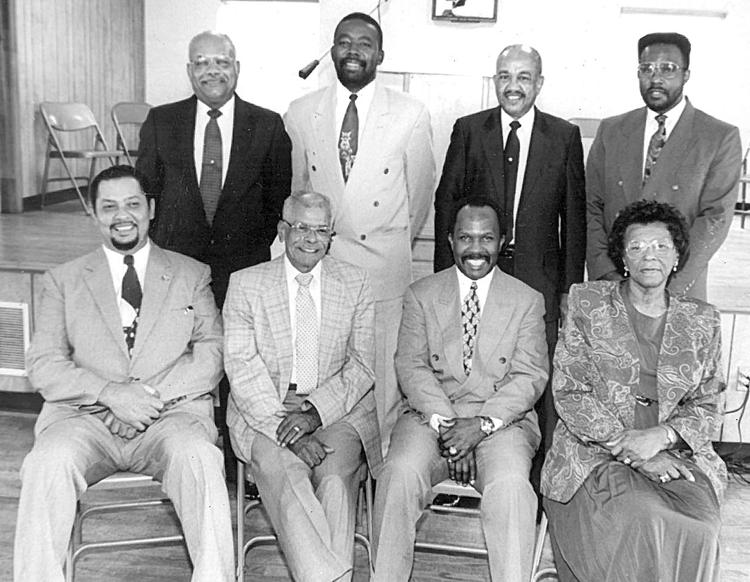 Sydnor Jennings Elementary School students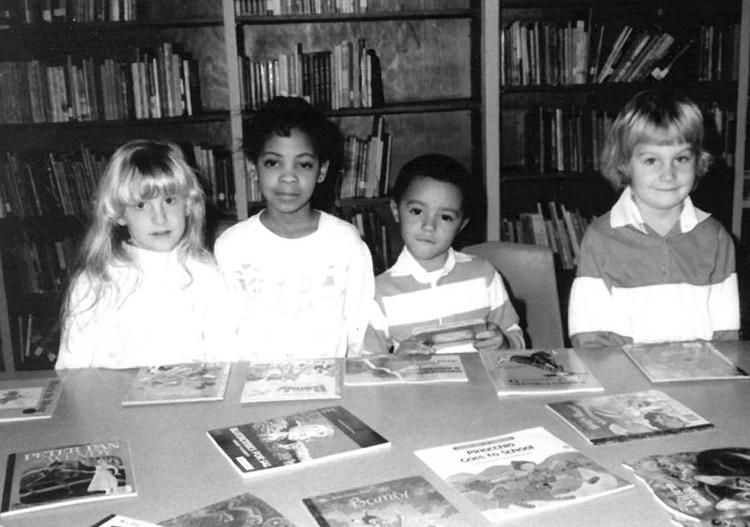 Employees honored in 1989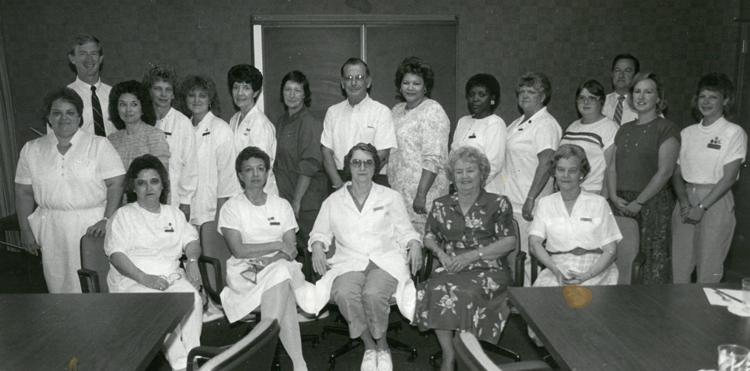 Students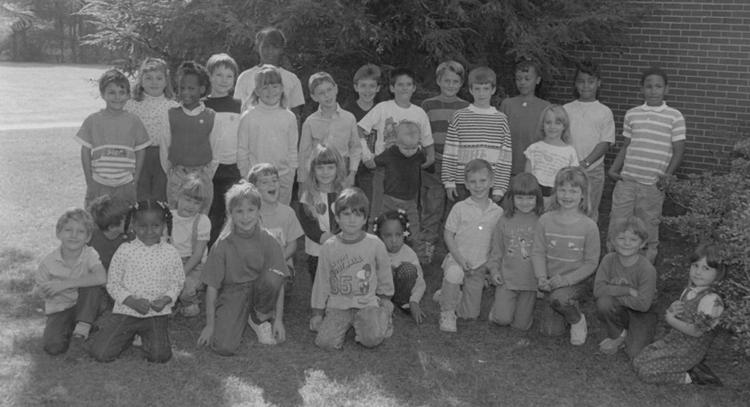 Spotlight on members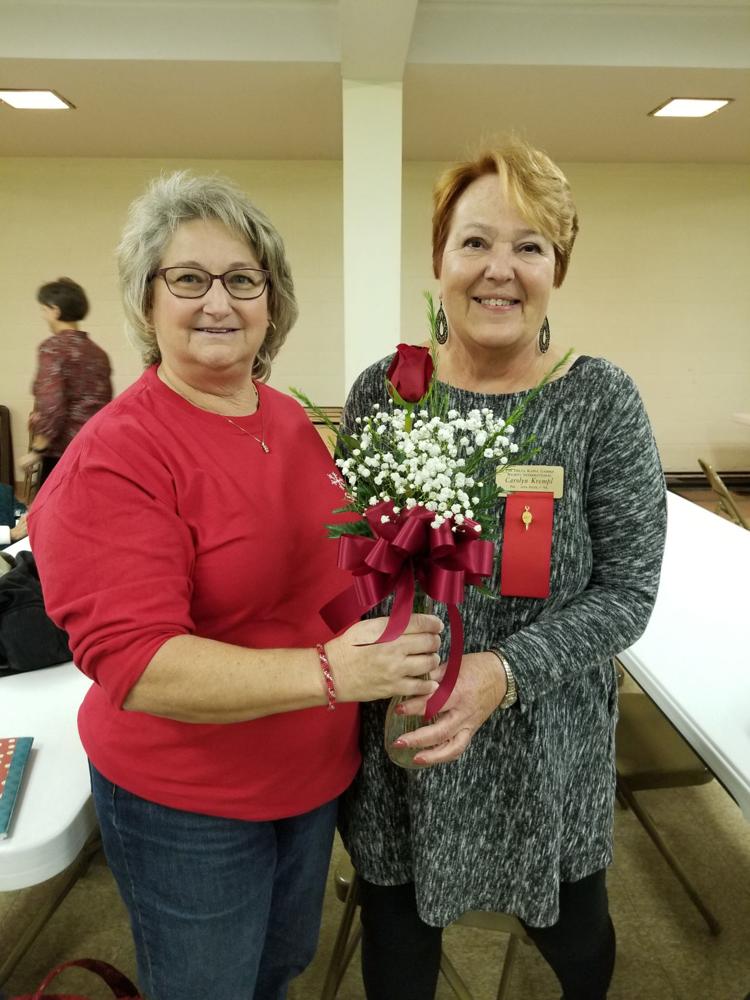 Hunter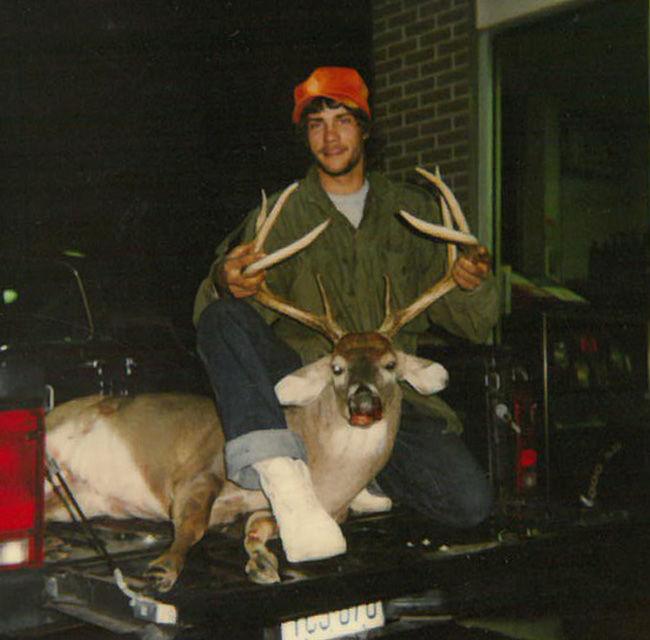 Hunter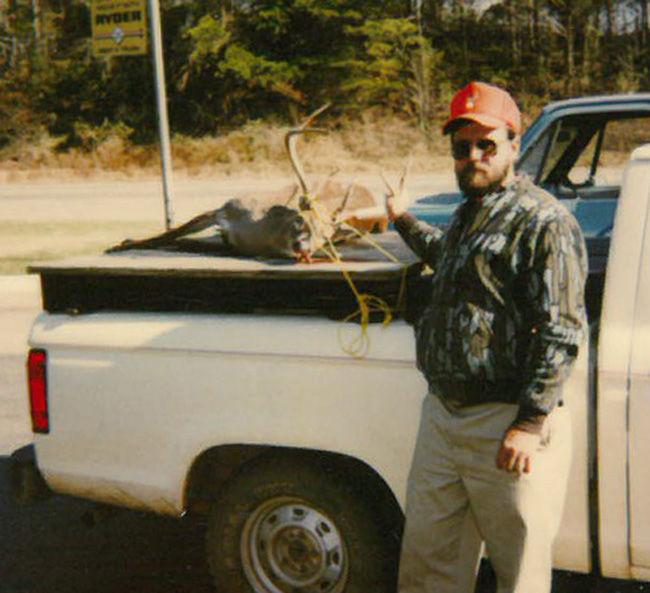 Presto Products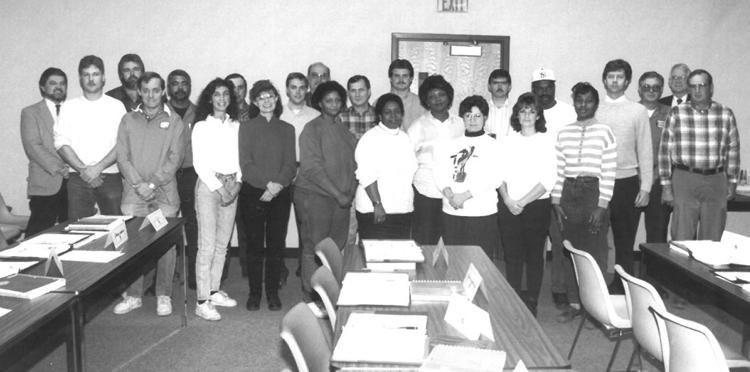 4-H Honor Club
Wilson Memorial Ruritan Club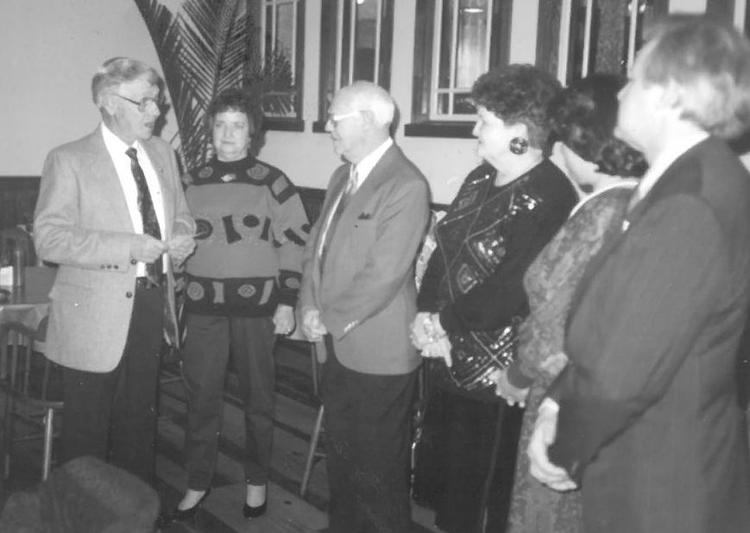 Grocery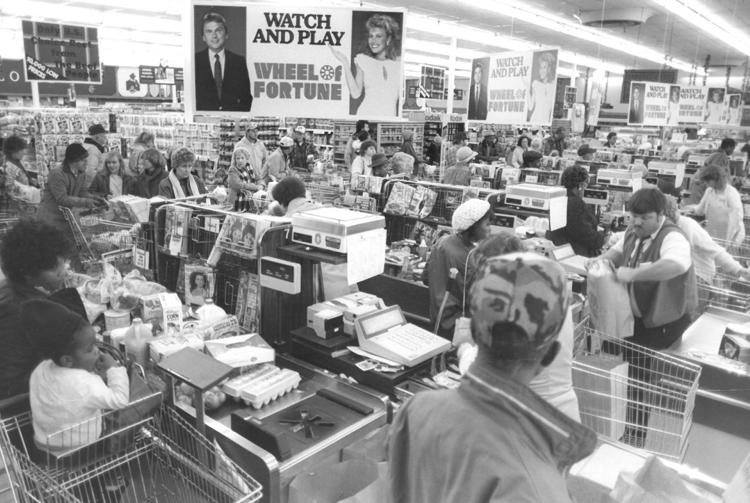 Grocery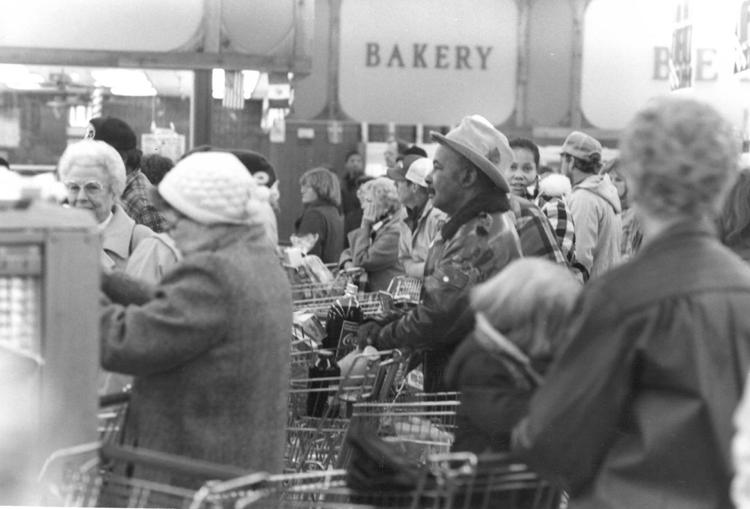 Faulkner Memorial Masonic Lodge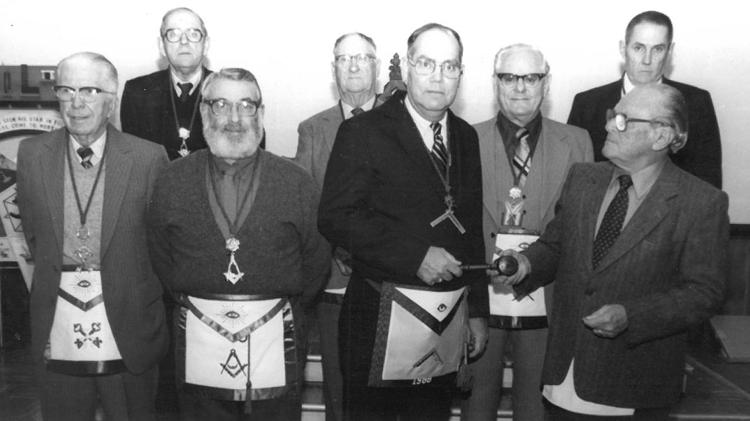 Blast Snow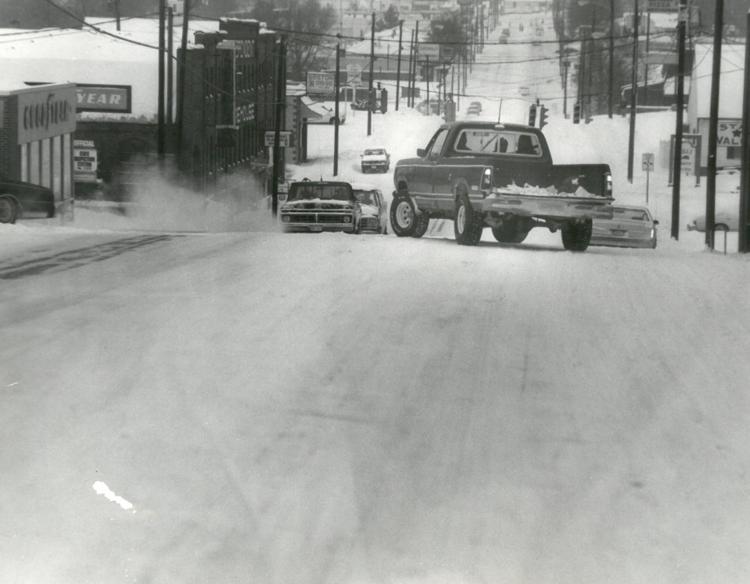 Blast Snow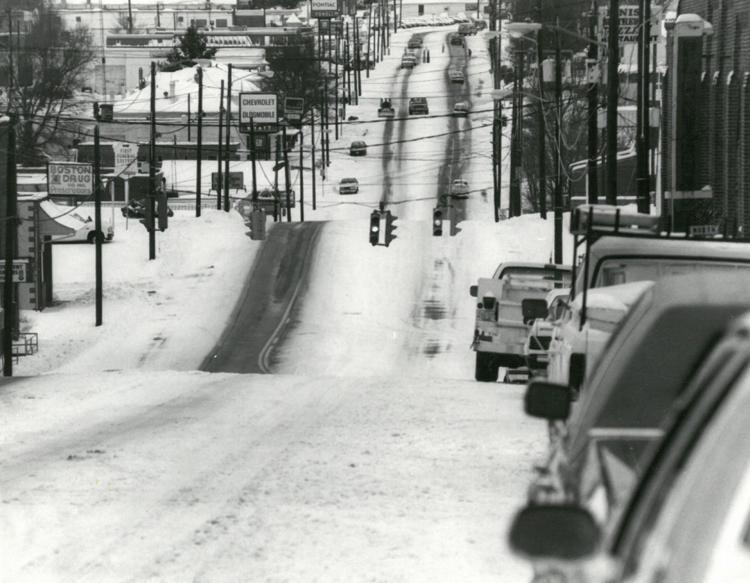 Woodview residents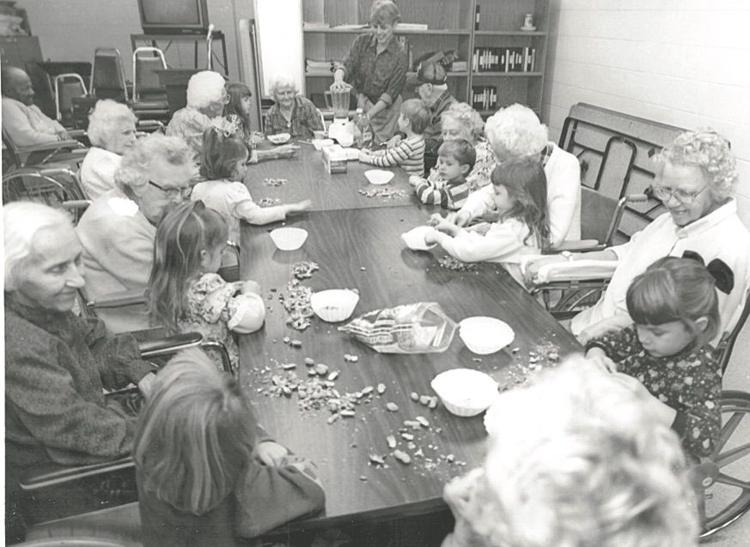 Jump rope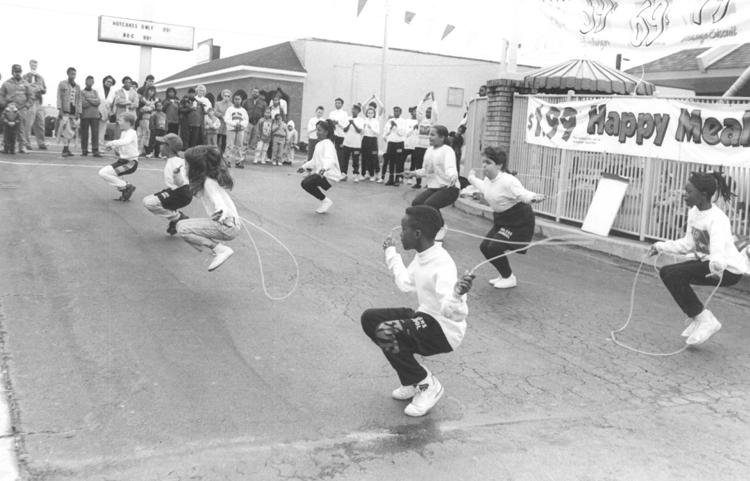 20 Years Ago — 1999
• A major relief effort for the victims of Hurricane Floyd is underway by Halifax County businesses and organizations. Goodwill Industries in Southside Virginia has organized efforts to have donations sent from its drop points to the Danville supercenter. Empty bread shelves at the Merita Bakeries Thrift Store on Hamilton Boulevard in South Boston also were evidence of the impact flooding in nearby North Carolina was having throughout the region.
• The multi-billion dollar federal lawsuit against tobacco manufacturers could be the "proverbial" straw that breaks the camel's back" for the Southside. Wednesday, the U. S. Justice Department filed a lawsuit against the nation's largest cigarette manufacturers, claiming the industry participated in a cover-up to mislead Americans and the government about health risks of smoking. The government hopes to recoup the cost of treating sick smokers, according to the suit.
• The Greens Folly Country Club team in 1999 was comprised of Tommy Spencer, Mike Gregory, Woody Clay, Bill Carter, Jimmy Clay, Jim Arnold, Kris Mele, Billy Ford, David Graham, Billy Payne, Donald Gravitt and Bill White. The members of the Halifax Country Club team were Bob Thomasson, James Lewis, Greg Meeks, Phil Rinker, mascot Tyler Holt, Don Thompson, Bobby Wilborne, Gary Gupton, Ronnie Moore, Kent Thompson, Teddy Holt, Jay Burnette and Charlie Baskervill. 
40 Years Ago | 1979
• The Dan River, swollen by torrential rains Friday night and Saturday morning poured from its banks yesterday, flooding Riverdale, closing 14 secondary roads and two primary highways. The Army Corps of Engineers said yesterday that the flood would crest this morning between 8 a.m. and noon at an elevation of 329 feet — the third highest flood of the decade.
• Extensive damage was done to several rooms and ceilings in the basement of the Church of God in Centerville Saturday morning when the heavy rain caused sheetrock in the ceilings to give way resulting in massive leaks, torn ceiling paneling and flooded carpeted floors. The damage was discovered by pastor, the Rev. Troy Baggett, early that morning.
• Taking top honors in last night's awards ceremonies at Halifax Country Club were Dunnie Nichols, Elmer Nichols, Harry Mapp, Doc Adams, Nick DeCarmen, Greg Matthews, Judge Vaughan, Winnie Adams, Cal Rainey and Bobby Long. 
60 Years Ago | 1959
• Two local Boy Scout leaders expect to be on hand when the Boy Scouts of America celebrate their golden anniversary at the national Jamboree in Colorado Springs, Colorado, next July 22-28. They are L. P. Waskey III and Bill Sutor, both Explorer Scouts with long Scout leadership experience. The largest tent city in history, housing over 50,000 Boy Scouts, will be erected for the week-long Jamboree.
• Rawley M. Felton Jr., local businessman, has accepted the chairmanship of the Community Chest fund campaign that will open on a countywide front on Oct. 20. The campaign will seek a budget of $39,160 to meet budgets of nine charitable agencies participating in the program.
• In the ad department: Newberry's was advertising a 3-foot doll that is as big as a 3-year-old child for $17.88, imported skirts for $1.97, capri pants for $1.67 and a cardigan sweater for $2.98. Faulkner and Lawson Drug Store was advertising fountain specials with a smile featuring chef salads and club sandwiches. E. J. Wyatt Chevrolet, Inc. was advertising 1960 Chevrolet trucks with revolutionary torsion-spring suspension that gives astonishing shockproof action.