"Thirty was so strange for me. I've really had to come to terms with the fact that I am now a walking and talking adult." - C.S. Lewis
"30 is the new 20, unless you're 20, then it's the new 40." - Dane Peddigrew
Thirty years ago, triplets were born here in Halifax County, and recently we celebrated our 30th birthdays. We were born on June 10, 1989 between the times of 11:37 p.m. and 11:40 p.m. at Halifax – South Boston Community Hospital.
The attending physician was Dr. Phillip Ward, then of Fuller Roberts Clinic.
So the trio comes out like this during the C-section -- Joshua Larry coming out first weighing in at 4 pounds 2 ounces, and then myself, Elizabeth Ann, weighing in at 3 pounds 8 ounces, and finally Ashley Denise coming to join us weighing 4 pounds 1 ounce.
Originally we were named babies "A, B and C," mainly because they had only one name picked out, and that was my name Elizabeth Ann, (mom had said she always loved the name Elizabeth).
At the time they only knew of one girl for sure and one boy for sure, but the other gender was unknown, because they were not able to see Ashley's gender thanks to dated technology at the time.
She was hiding behind me.
We have always heard mom was a real superstar throughout her pregnancy with us.
When I think about being pregnant with three babies in the summer heat—with two other children, 12-year-old Tanya and 9-year-old Charles -- No thanks, I could not have done it.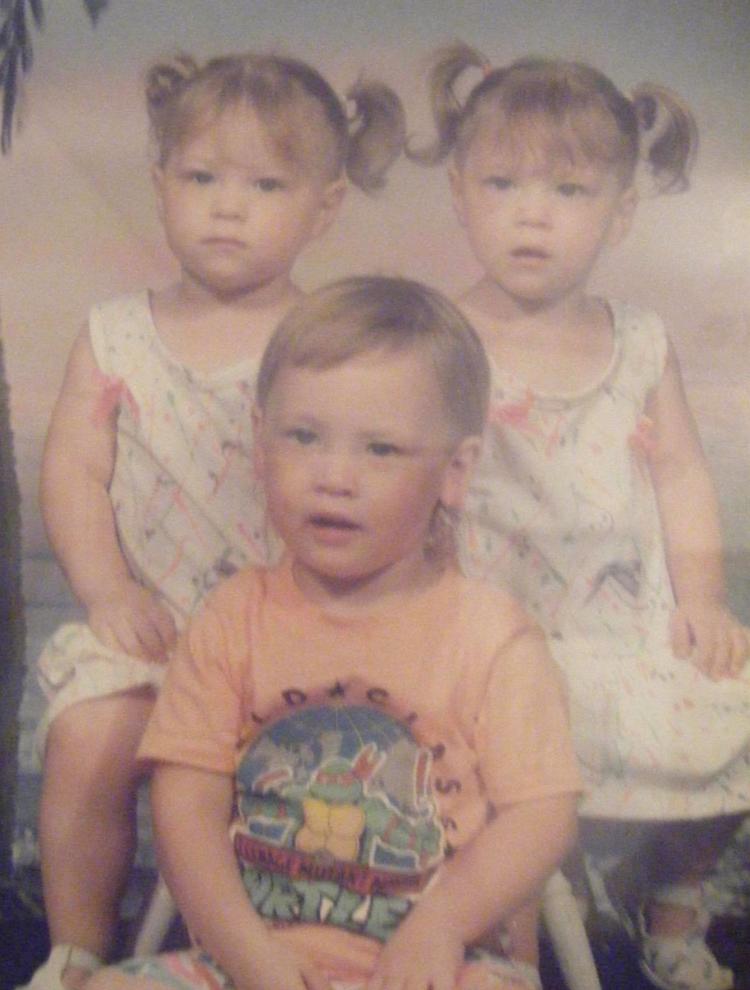 With that being said, she also carried us full term, nine long–long months.
This started out as a follow-up story, a 30 for 30 type of thing—you know like the original headline in June of 1989 that The Gazette-Virginian put out "First Triplets born in Halifax in 35 years," and now 30 years later the triplets are 30.
Due to the recent and unexpected passing of our beloved mother, Cheryl Wilson Deal, who passed away in early March of this year—this has now become somewhat of a tribute to her.
I am sure some of you may be wondering, "Why is she writing this particular article?"
Well, short answer, writing is a beautiful thing for me. It's a craft that can take you places you've never been, meet people you would never usually meet, see things you would never see or could imagine.
When presented the opportunity to write this piece, I was instantly so excited to do it.
You know, no lie, we all three were kind of nervous about turning 30. I don't know, it's like you're no longer in your 20s, you are officially like an "adult" "adult."
Not really thinking about much after 21 when you are a kid/teenager living life, it seemed at the time that 30 would take forever to get here. You say stuff to yourself like "I've got plenty of time to get things rolling and going in my life…"
Truth is, in reality it went by so fast, and more time is something we wish we all had.
In the natural order of how we were birthed, Joshua was first; therefore he was my first interviewee for this piece.
Josh graduated from Halifax County High School in May of 2007. After high school, Josh went on to work at a couple of different jobs and finally found the job he really enjoys at Aquatic here in South Boston. He's been there now for seven years.
I asked Josh what his fondest memory is from when he could remember on up to now.
"My fondest memory? Man that is a hard one. There are so many great memories from childhood until now. If I had to pick one, it would be when I played football for the Cluster Springs Bulldogs and 49ers when I was 8 years old up to like 12.
"Momma always took me to every practice and every game. She was always in the stands cheering me on, and I had some great friends on the team, "said Josh.
He is still heavily into sports, football being his favorite.
"College football to me is the best, because you can see the players working for the prize, it's entertaining. UNC has and will always be my favorite college team; in the NFL my favorite team is the Redskins of course," he said, smirking as he made that last statement.
Josh dates a North Carolinian Brooklyn, who is going to nursing school in the fall. They have been dating for two years and counting.
My last question to Josh was, "How is 30 treating you so far?"
He replied, "Not so good, my back hurts more now."
Josh is literally probably the funniest, nicest guy I have ever seen, and he never ceases to make me proud to be his sister.
Now, Ashley is a rare diamond. They just don't make them like her anymore. Even though we are identical twins, we are not all the same.
Ashley is the most genuine person I have ever met. She's someone I look up to, and I am so proud of her accomplishments.
Ashely graduated from Halifax County High School in May of 2007. After high school, Ashley took her general studies classes at Southside Community College. She then later transferred out to Averett University.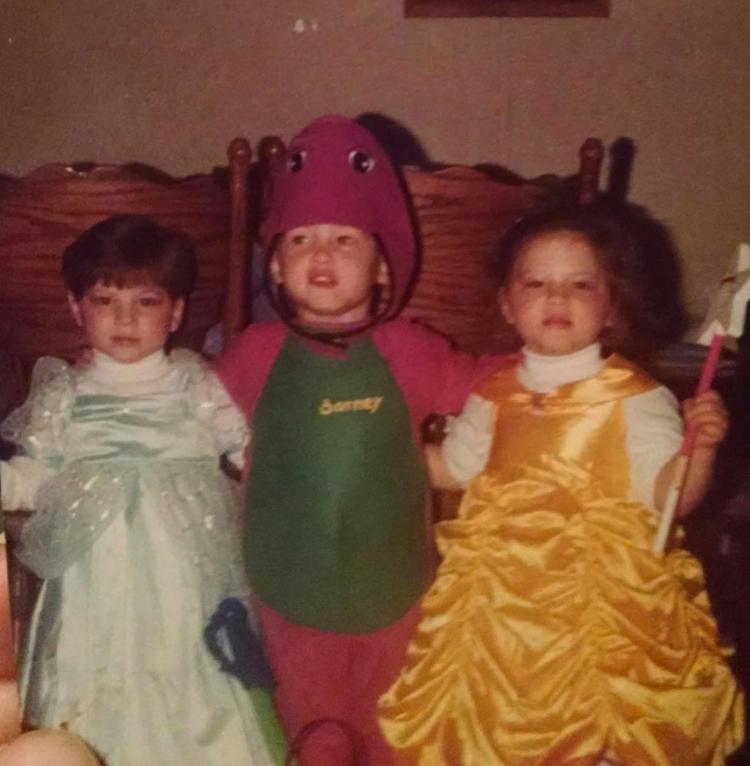 While at AU, she lived on campus. We lived on campus together, first in the dorms for a semester, and then we got an apartment on campus at AU. Talk about good times. She went on to graduate from Averett University with her Bachelor of Science in elementary physical education in April 2013.
After her achievements at Averett, she became a para-pro at Cluster Springs Elementary School. She then went on to be a special needs teacher at Cluster Springs Early Learning Center.
After the shut-down of the Early Learning Center, she became a special needs teacher at Cluster Springs Elementary, and this will be her second year teaching there. She loves it.
I asked Ashley the same question I had asked Josh, "What is your fondest memory from childhood to 30?"
She replied, "Although there are many great memories, especially that involve mom, my favorite most memorable is family summer vacations. My favorite vacation is when we went to Tennessee for a week back in 1996 to stay with our Uncle Sammy. I did my first hike there, went to my first real zoo and learned how to swim. It was a great vacation with the family," said Ashley.
I went on to ask her, "How do you feel about being 30 so far?"
She responded, "You know, so far it's ok, I know that this is a part of life, getting older that is. I always go back to an old quote I heard years ago," "everyday above ground is a good day," said Ashley.
I too graduated from Halifax County High in May of 2007; and went on to Southside Community College to get my general studies over. I also transferred out to Averett University with my twin. Lived on campus for a couple years and met my best friends there. I graduated from Averett in December of 2013 with my Bachelor of Arts in journalism communications.
After college, it was hard to get a job in my field. I did not want to travel right away to get a journalism job outside this small town, because I wanted to be near my mom and family. I am glad I made that choice, because I had some great memories with my mom for the next six years after graduation.
So, after a couple months of searching for a good job, I became the accounts receivable clerk and credit manager at Bo's Hydraulics. In December I will have been there five years.
I am a freelance writer also, and I am currently working on a podcast with a friend I met back at AU. I am engaged to Kevin Bogan, one of the greatest blessings in my life. He works at Comfort Systems USA. We are planning on a November 2020 wedding and a honeymoon to Canada to follow.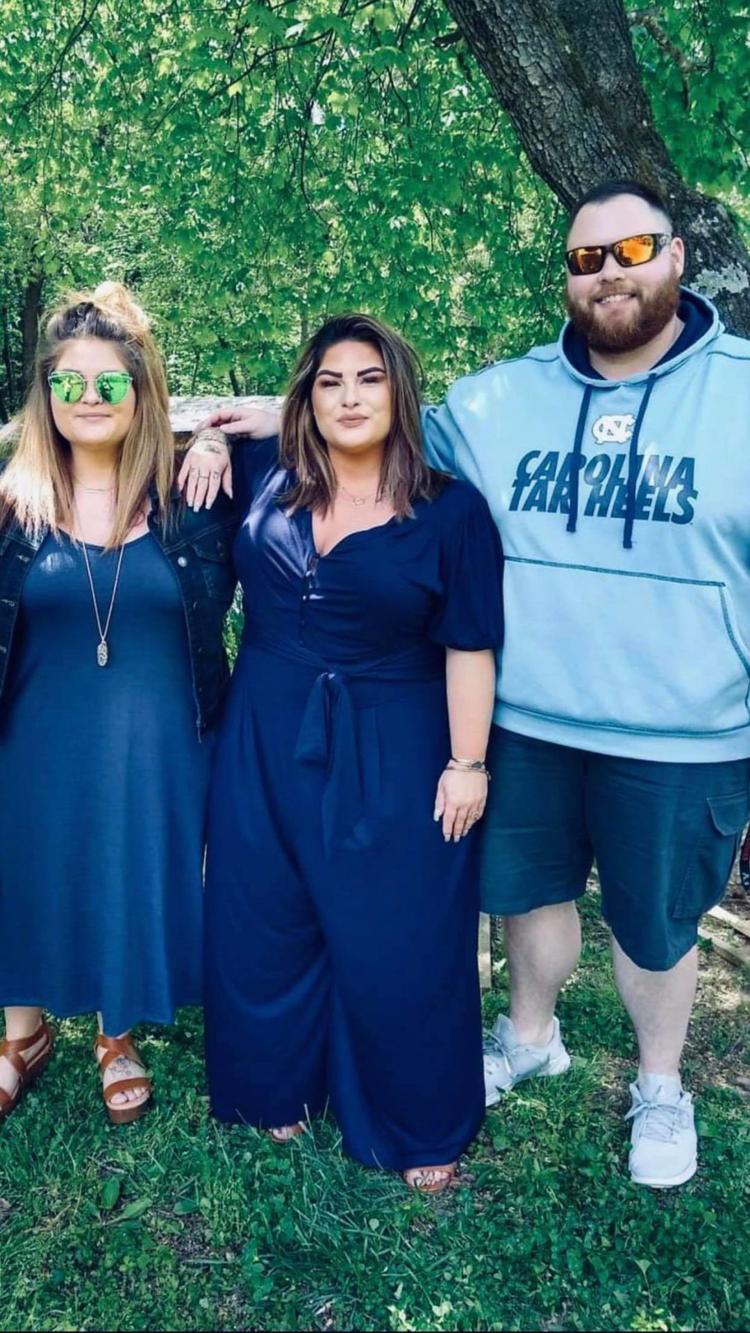 My fondest memory leading up to now would have to be my mom, aunt, sisters and baby cousin going with me back in February to pick out my wedding dress. It was a beautiful day, and I am so thankful I got to share that with my mom, and she got to pick it out and see me in it.
Age 30 is OK so far. It could've been a little better, but I am looking forward to this new chapter in my life. I have found that I can't eat snacks late at night, or my acid reflux kicks in, I have to wear an age defying serum at night now, because according to my favorite magazine, Elle Magazine, your cell-turnover is not as great as it was in your 20s, and it doesn't bounce back like it once did.
All in all, life is good at age 30. It is a new chapter, and the triplets are moving along together.
Tanya, our older sister, and Charles, our older brother, have given us some great advice throughout the years. We love them so much; they have been our role models since we were kiddos.
The trio will stick together as planned, and we are grateful for another year.
I will leave you with an exquisite quote from the late great poet Robert Frost, "Time and tide wait for no man, but time always stands still for a woman of thirty."