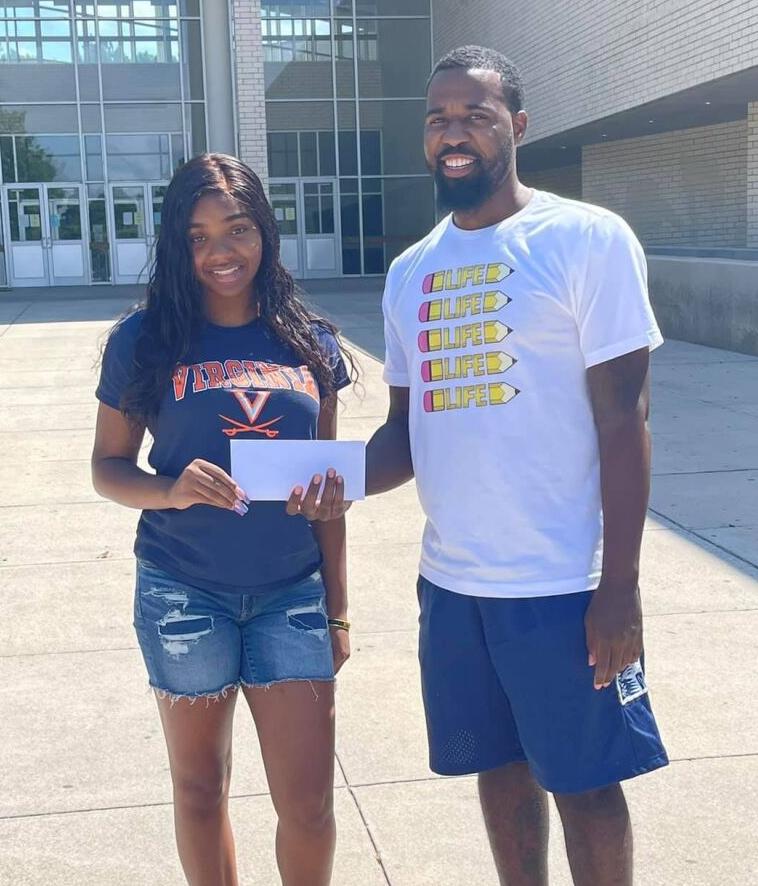 For the past five years, South Boston resident Taquan Logan has been teaming up with family and friends to provide school supplies, outings, coats and other items to families in need through his organization, L.I.F.E.
Those contributions to the community are set to be recognized Wednesday (today) by Abiding Branch Christian Ministries pastor Wallace Pierce and his congregation.
Being able to give back to the community means a lot to Logan.
"I definitely feel like people in town appreciate what I do and look forward to it," said Logan.
Most recently, dozens of individuals gathered at Edmunds Park to receive free school supplies, and enjoy a day of companionship with free horse rides, face painting, snow cones and other treats.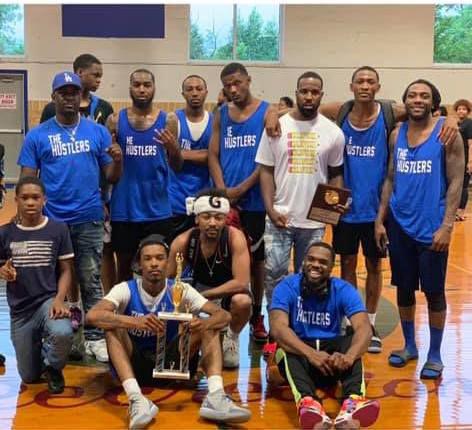 Helping with the event was Logan's cousin, Jennifer Ross of South Boston, who is vice president of L.I.F.E.
"Just being able to give back to the community is really, really nice. We were able to see some of the kids we've seen in the past, and it was a day of fun," said Ross.
In addition to the yearly school supply drive, L.I.F.E. also hosts toys drives, coat drives and an Easter egg hunt as well as fundraiser events in between such as basketball tournaments to raise funds for these events.
Growing up in the Sinai area, Logan said he saw firsthand the poverty and lack of positive role models in the neighborhood. He noted that he did have cousins who were positive influences in his life, but he doesn't remember receiving a positive outlook from the neighborhood.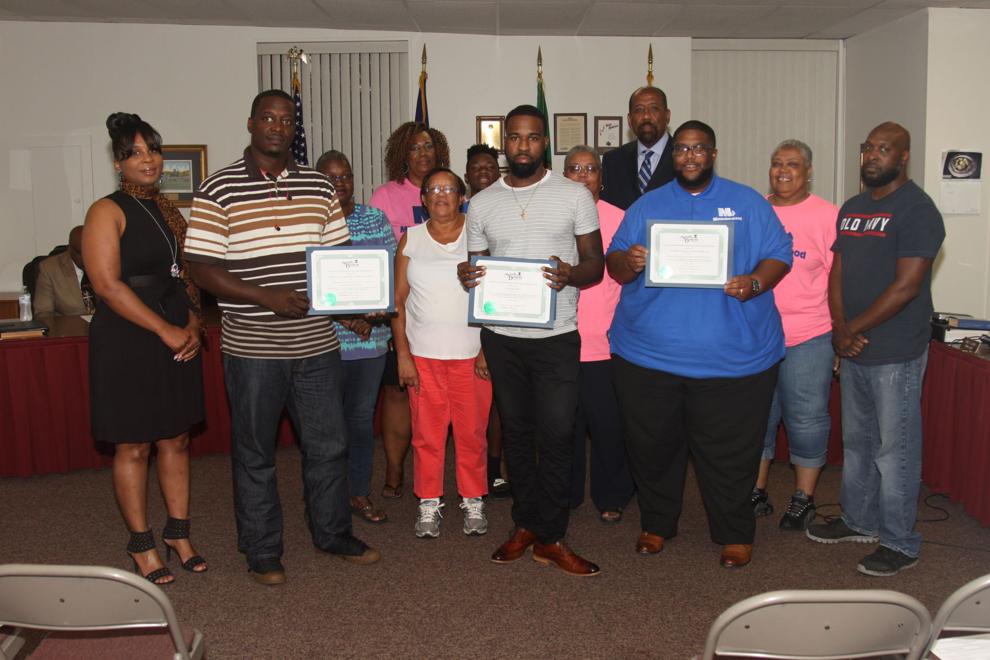 Now, he wants children to see him as a positive person to reach out to, and he wants children of all walks of life to know that they can grow up and do better.
He admits that growing up he got into his own fair share of mischief around the neighborhood as a child, and now when people see him, "they look at it as if I did a whole 360."
When Logan decided he wanted to give back to the community, it didn't take long to realize just how much local families needed the support.
So, he began having car washes and other fundraisers he deemed feasible at the time.
He also worked with friend Tyler Glass to help come up with a name for the organization. They decided they wanted a name that means something and is welcoming to all, so they came up with L.I.F.E. or Life is for everyone.
Since that first back-to-school supply drive, they've also hosted toy drives, coat drives, an Easer egg hunt and other fun outings such a movie night at Edmunds Park, a sip and paint party for children and a trip to the African American Museum in D.C. in July of 2019.
He loaded up local children and chaperones and headed to D.C. so they could learn about Emmett Till, Black athletes, how buses were segregated, sit-ins and boycotts.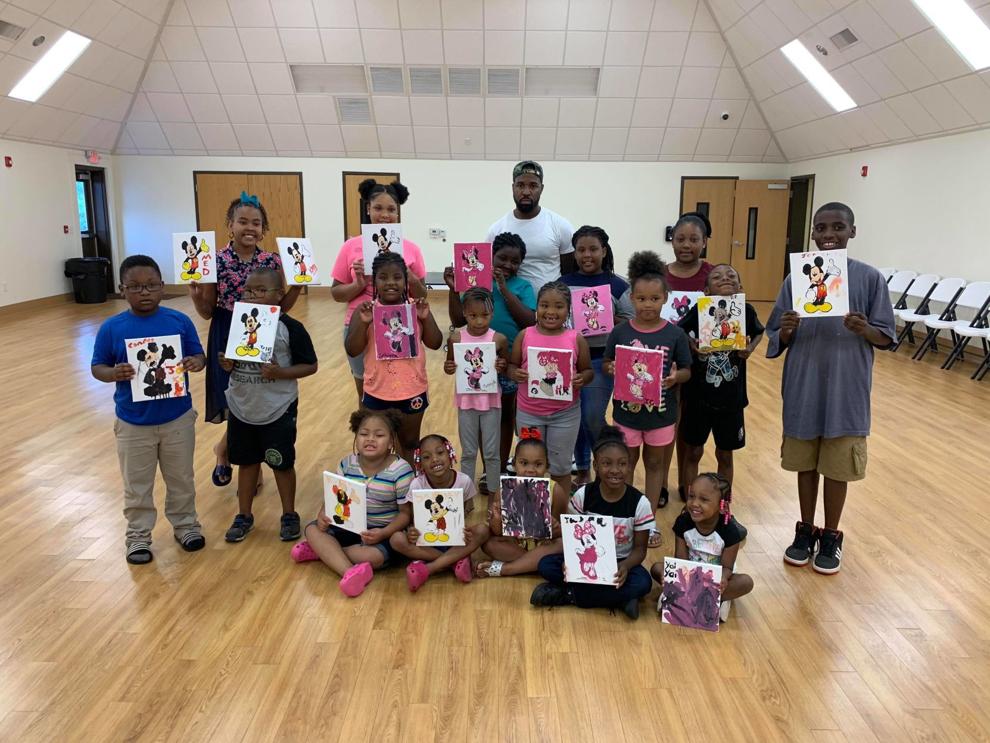 To see just how much they did learn, Logan said they recorded the children before they went to see what they already knew about African Amerian history, and then again after visiting the museum to make a video of the knowledge gained.
Just being able to get children out of Halifax County to see another part of the U.S. also was a plus for Logan.
Over the past year, outings and fun events have been scarce for the organization due to COVID-19, but they've continued their fundraising efforts hosting a softball tournament and a golf tournament for the first time.
Funding raised also goes towards providing scholarships. This year, L.I.F.E. was able to provide two $1,000 scholarships, including one to Nevaeh Hodges of South Boston.
Looking towards the future of the organization, Logan would one day like to see the organization form something similar to a boys and girls club and open a community center.
Noting that this is a long-term goal for five to 10 years down the road, Logan said he's working with an individual who knows how to do grant writing to help secure funding. He would like to provide a space for children to come and do homework, receive tutoring and have a space for fun activities.
He believes more places for children and teenagers to go would cut down on crimes and help form bonds amongst the youth.
As he continues to operate L.I.F.E., he appreciates the help he's received from Ross, Glass and Okary Newman, who serves as secretary of L.I.F.E.
"They're always on board," said Logan.
Moving forward, he hopes that more volunteers will come forward as well as more community support from the towns, police officers and other agencies. Misunderstood has helped L.I.F.E. in the past as well as officers with South Boston Police Officers and others.
"I am looking to grow and stay consistent, and to be as big of a help to the community as I possibly can be," said Logan.
Follow Life Is for Everyone Instagram and LIFE Nonprofit on Facebook to see what L.I.F.E. is up to next.
To volunteer or assist with Logan's contributions to the community, email lifenonprofit@yahoo.com, call 434-446-2886 or reach out on social media.