There's a monument attesting to South Boston's architectural legacy and industrial history located in Cotton Mill Park at the corner of Berry Hill Road and Summit Drive.
The historic brick tower dates back to the early 1900s and was, at one time, the impressive entrance to the Century Cotton Mill and subsequently Halifax Cotton Mills.
Tommy Elliott, member of South Boston Town Council and CEO of Elliott Electric, recently announced that he, his wife, Jayne, and family would join the effort to restore and preserve Cotton Mill Tower. He'll design an illumination plan that showcases the unique medieval style of the structure and highlights the intricate crenellated brick elements on the exterior. Based on weather conditions and materials delivery, he hopes to implement the plan in January.
Elliott and his company, Elliott Electric, have sponsored the annual South Boston Christmas Parade for the last 20 years and, like so many community events across the country, it had to be canceled this year. Looking for other ways to help his community, he and his wife saw an opportunity already underway with considerable town and civic support for the preservation and beautification of the tower and surrounding park.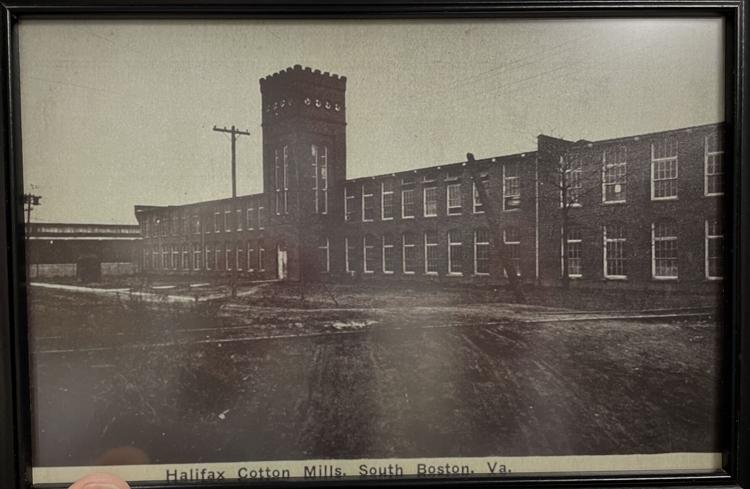 "It will be an honor to work with town management, the Halifax County Historical Society and the South Boston Garden Club, who've already initiated significant restoration efforts and installed landscaping to enhance and preserve this living memory," said Elliott. "My parents knew many people who worked at the mill and saw the community prosper in the heyday of cotton manufacturing."
In 2016, the Halifax County Historical Society adopted the restoration project. Their "Buy A Brick" Campaign is underway and over 60 bricks have been purchased, many in place on the site. In 2019, the South Boston Garden Club secured a grant for landscaping and equipment restoration.
The Elliotts are giving each other bricks for Christmas as well as his children.
They encourage others to memorialize, honor and support this project by buying a brick that can be personalized for friends and family.