Near Meadsville in Halifax County stood a beautiful old home called "Roughville."
The home was on a 760-acre plantation located on Sandy Creek.
In the year 1785 this land belonged to William Sydnor. William married Judith Williams on Oct. 31, 1763 in Richmond County. The Sydnor family moved to Halifax County. Their daughter, Judith Williams Sydnor, married Armistead Barksdale on June 25, 1805. Armistead was the son of Capt. Peter Barksdale.
The same 760 acres on March 1845 was conveyed by Armistead Barksdale to his son, William Sydnor Barksdale, who was born May 7, 1806. William Sydnor Barksdale received all of his father's estate, including a manufacturing mill.
Capt. Peter Barksdale, Armistead Barksdale and William Sydnor Barksdale were all merchants in Halifax County. William Sydnor and Capt. Peter Barksdale were partners as merchants at Halifax Court House.
A historical inventory was done on "Roughville" in June 1937 and at this time, the house was unoccupied and owned by H. H. Edmunds.
"Roughville" was a very large house with two stories and an attic.
There were 12 large rooms, 10-foot ceilings, eight fireplaces, hand carved mantels and doors made of pine.
There were 21 windows, size 8-by-10, with 12 panes.
The stairway was an open string with one flight. It had hand carved balusters, square newel and handrails.
The cellar had a rock wall and was white washed.
The walls in the house were paneled and plastered.
The outside of "Roughville" was weather boarded.
The brick chimneys were on the north, east, west and south ends of the old house.
The home in the historical inventory was called the old Lovelace home.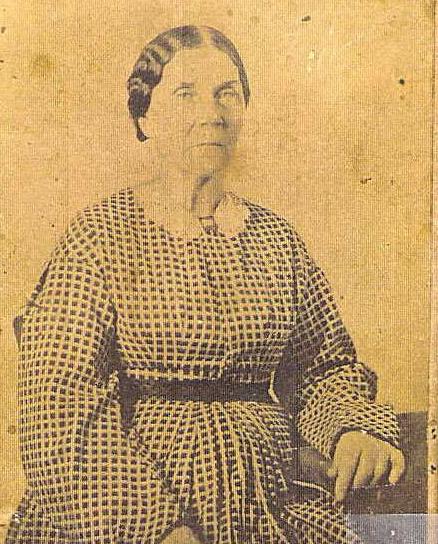 William Sydnor Barksdale was the owner of this home for many years, starting in 1845. William married Mary Elizabeth Morton on Nov. 29, 1827 in Charlotte County, where she was born April 24, 1808. William Sydnor Barksdale died at "Roughville" Sept. 10, 1874 and Mary E., his wife, died at "Roughville'" Dec.13, 1889. They had 10 children: (1) Lucy, the oldest, was born Oct. 4, 1828 (2) Judith Williams Barksdale was born March 16, 1831 and died March 30, 1915.
She lived with her brother near Randolph in Charlotte County after her mother's death but came back to the old home "Roughville" to die and she was buried in the Barksdale Cemetery, located on the Barksdale Plantation. Her father and mother were both buried in the Barksdale Cemetery.
(3) Anthony Sydnor Barksdale was born Nov. 29, 1841 and died Jan. 13, 1923. He was a soldier in the Confederate Army.
(4) Alice Sydnor Barksdale was born at "Roughville" on Oct. 31, 1848 and married William Oldman Lovelace at "Roughville" in 1868. Alice and William Lovelace had nine children. Their oldest was (1) Lelia Baker Lovelace, born Dec. 30, 1868. She married Dr. W.P. Lacy, a dentist. (2) Dr. William Sydnor Lovelace was born Oct. 28, 1874 and he became the mayor of Halifax. Dr. Lovelace died in 1964 and left four daughters at his death.
In Preston Young's book "Country Folks" he stated, "when my father was a young man he went to live with his uncle William Oldman Lovelace at 'Roughville,' near Meadsville. This was the old Barksdale home that had witnessed many births and deaths during its long history."
He stated, "His father and the Lovelace boys, after everyone had gone to bed, the boys slept upstairs, and they would hear footsteps coming slowly up the stairway. Doors would open and close, noises like someone packing for a journey. The piano in the downstairs parlor began playing in the dead of the night, when all the Lovelace family would be asleep."
By 1900 census Henry P. Young was living with his uncle.
Alice Barksdale Lovelace died in 1939. She was 91 years of age. She died at her daughter's, Mrs. Cole, in Halifax County. Her husband, Wm O. Lovelace, died March 29, 1917. He was a Confederated Veteran and a prisoner of war. They are buried at Asbury Church Cemetery.
A Lovelace Reunion was held in 1904 at "Roughville," the home of William Lovelace and the newspaper article stated "Roughville" was near Rodden and Sign Rock, Halifax County. The old Barksdale-Lovelace home is gone now but there were many happy memories made at "Roughville."