Folks attending the Heritage Antique and Machinery Festival earlier this month got the chance to get up close and personal with a bit of Americana, namely a group of vintage cars that were driven to the event courtesy of the Virginia-Carolina Model "A" Club and several other Model "A" clubs.
Halifax County residents got another chance to see the antique cars in action as the Model "A" Club received a police escort down Highway 501 South to a dinner at Sunnyview in Cluster Springs.
"It's pure Americana, and it's the most recognized antique car in the world," said Hugh Smith, one of the founders of the Virginia-Carolina Model "A" Club.
Ford Motor Company put America on wheels with iconic cars like the Model "A," built from 1928 to 1931, the Model "T" and the V-8 Ford, according to Smith.
The Virginia-Carolina Model "A" Club, founded over eight years ago by Hugh and Loukie Smith and John Terry, is affiliated with the Model "A" Restorers of America.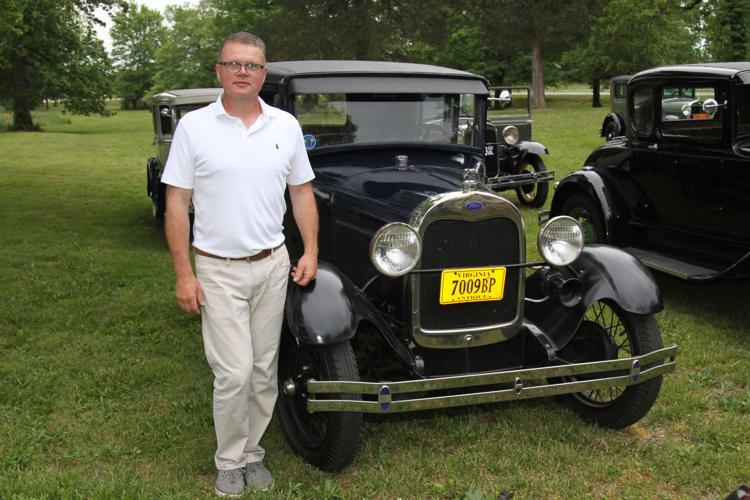 Barry Thompson, who currently serves as president of the Virginia-Carolina Model "A" Club, noticed the need to start the club after a chance meeting with Hugh and Loukie Smith at a local business.
That prompted a meeting of Model "A" enthusiasts, and the club was born.
"When you went to a Heritage Festival, there wasn't the first Model "A" car," recalled Thompson, adding the non-profit organization gets together frequently to take tours, go to car shows and have sit-down meals.
With so much time on the road in antique cars, breakdowns can be challenging, so the club includes a number of handymen with mechanical knowledge of antique cars.
"We take our time getting to where we go, and we have some great technical guys who can fix your car readily if it breaks down," said Thompson.
There may be more antique cars than one would imagine, and owners find out about them through trade publications and simply word of mouth, according to Thompson, who purchased his car from the estate of a late club member.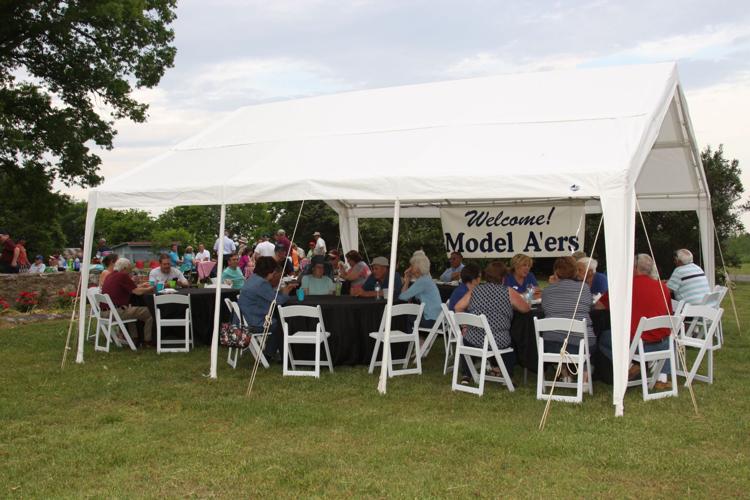 "Club members helped me find it. They can be passed down, and we can find them in a barn," said Thompson.
Smith, who served as the first president of the club, said he grew up with Model "A"s but wanted something "more refined," hence the Phaeton.
"I had a car that I built, and I was looking for a car for my wife," Smith recalled, adding that his wife wanted a convertible.
"The car was advertised online by a man in his 80s, and he bought the car because his wife's birth year was the same year the car was built, 1928."
The couple traveled to Florida to purchase the car and have driven it all over the country, according to Smith.
The non-profit group donates any money it receives through dues to organizations such as Tri-County, the Good Samaritan, POW-MIA Program, Wounded Warriors and God's Pit Crew, according to members of the club.
The members of the Virginia-Carolina Model "A" Club are down to earth people who just like old cars and history and share similar interests as other collectors, according to Thompson.
Several Model "A" clubs gathered for an evening of fellowship at Sunnyview on Saturday, May 4, including car enthusiasts representing Cape Henry Model "A" Club, Colonial Virginia Model "A" Club, Skyline Model "A" Club and Tar Wheel Model "A" Club, in addition to a number of enthusiasts representing Virginia-Carolina Model "A" Club.
"No matter where you go, they're just good folks, and everywhere you go they're always down to earth people," Thompson said.