In 1988 the U.S. Congress designated the first Thursday in May as the nation's National Day Of Prayer.
In 1784 when the Continental Congress asked the colonies to pray for wisdom in forming a new nation, a tradition was born.
On that special day this year — Thursday, May 7— petitions will go up to God from the people of this great nation.
Organizers of the National Day of Prayer event in this community will present its event at the Halifax County High School beginning at 6:30 p.m. on Thursday, May 7, with a flagpole ceremony followed by prayer stations at 6:45 p.m.
At 7 p.m. the main event will take place in the auditorium featuring America's foremost inspirational and motivational speaker Jim "The Rookie" Morris.
The Cinderella story of Morris serves as testimony to the power of dreams and their ability to inspire and transform human life. Morris' meteoric rise from 35-year-old high school teacher to flame-throwing major league pitcher in three months, made cinematic history with the release of a movie called "The Rookie" starring Dennis Quaid.
The heartwarming and unforgettable Disney blockbuster is all about chasing one's dreams and keeping promises.
Originally drafted in the first round in 1984, Morris' dream was to become a major league baseball player, but his career was derailed by a series of debilitating arm injuries before he got out of the minors in 1988. Instead, Morris got married, raised a family and earned his college degree before becoming a high school science teacher and baseball coach in West Texas.
Eleven years after retiring from minor league baseball, Morris was giving a speech to his high school team about the importance of dreams and hard work when his high school players challenged him to pursue his own dream of pitching in the major leagues. Morris made the bet with his high school team: if they won the District Championship, he would try out for the majors.
Morris' team fulfilled their end of the bargain, which committed him to a big league tryout. Inspired by his family and students, he immediately signed a professional baseball contract.
His rise from obscurity became the feel-good story of 1999. After pitching for the Tampa Bay Devil Rays in 2000, Morris signed with the Los Angeles Dodgers and retired from baseball in 2001.
Today he lives with his family near San Antonio and travels the world telling his story – one that has become an inspiration to anyone interested in living their dreams.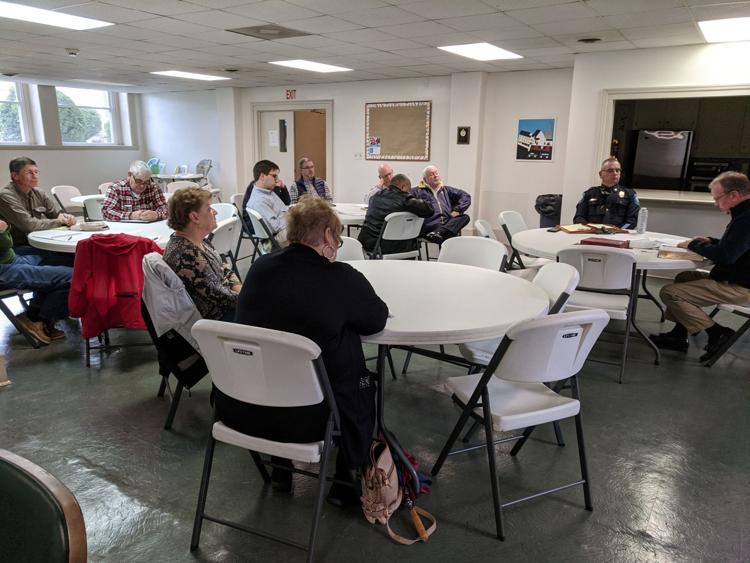 A school teacher by trade, Morris is a loveable Christian storyteller who captivates and inspires others to step up and change their lives.
The public is invited to come hear him tell his inspirational story during the National Day of Prayer 2020 event featuring the theme "Pray God's Glory Across the Earth, AMEN!!!"
Scripture is taken from Habakkuk 2:14: For the earth will be filled with the knowledge of the glory of the Lord as the waters cover the sea.
People in the community are asked to come together in a spirit of harmony and good will and seek God's continued blessings on America when they gather on the evening of Thursday, May 7, at Halifax County High School.
Organizers of the Halifax County National Day of Prayer, said this prayer event is one of the largest east of the Mississippi River.
"Our nation continues to drift away from God," said Larry McPeters, chairman of the National Day of Prayer Committee. "Historically nations which turn from God lose their blessings and eventually fail. But God is a loving and forgiving God, and He will turn a nation around."
McPeters referred to II Chronicles 7:14 which states, "If my people which are called by my name shall humble themselves and pray and seek my face and turn from their wicked ways, then will I hear from Heaven and will forgive their sins and will heal their land."
The free event is open to everyone, and all are encouraged to attend and join in prayer for the nation.
Refreshments will be served.