20 Years Ago | 2000
• Halifax County's and South Boston's combined rate of growth in 1999 couldn't measure up to the unprecedented pace of 1998 largely due to the lack of commercial and industrial spending. Total construction, including new starts and alterations and additions to existing properties in 1999, was just over $46.5 million compared to $69.5 million in 1998. 
• Complaints about dogs attacking deer, getting into garbage and tearing up newspapers in the town of Halifax put a dog-leash law back on the council's agenda Tuesday night. But council members agree that they don't want a leash law, they simply want dogs' owners to be responsible for their pets. 
• The Halifax County Middle School girls' basketball team won their 40th consecutive game Wednesday night in a 54-21 win over the Bluestone Trojanettes. Mixing starters with subs, Coach James Smith was pleased at how the Lady Lions blanked their opponents with an 8-0 first period play. "I'm very pleased with how the team played," said Smith. 
45 Years Ago | 1975
• The federal government has approved a $782,550 grant for the construction of a secondary sewage treatment plant for the city of South Boston. City Manager J. Aubrey Houghton Jr. said yesterday his office had received a letter from the officer of Congressman W. C. "Dan" Daniel informing him that the U.S. Environmental Protection Agency's Grants Coordination Division had approved the grant. 
• Divisional School Supt. Udy C. Wood said yesterday the office is waiting for the governing bodies of the city and the county "to make the next move" concerning the apparently dead proposal to build an $11.5 million high school and vocational center. Earlier this month, Halifax County Board of Supervisors voted unanimously to "postpone indefinitely" the construction project which had been planned over the past five years. 
• Coach Wayne Lloyd did one of the finest things any coach could do Saturday night against the Person County Rockets from nearby Roxboro. He started not his second but his third team in order to rest the tired starters who had done a lot of traveling and played a lot of hard games this past week. This did more for the morale of the team and the fans than anything in the world. Friday night in Roanoke, the Comets outlasted the-until then in-the-conference-unbeaten Patrick Henry Patriots and knocked over one more stumbling block as they beat them 56-41. Saturday at home the Comets easily handled arch rival Person County from Roxboro 50-35.
60 Years Ago | 1960
• Business and traffic came to a virtual standstill last Saturday when Halifax County experienced its deepest snowfall of recent years. After it was all done, U.S. weather observer H. S. Bragg of Bethel said that he measured exactly 10 inches of snow and .92 inches of rainfall in a period from 2 a.m. Saturday morning until midnight that day. At 8 a.m. Saturday some four inches of snow and .62 inches of rainfall covered the county.
• An In-service Police Training School will begin here Monday and run through next Friday. Federal Bureau of Investigation agents and state police special officers will teach classes nightly from 7 p.m. to 9 p.m. to around 40 police and sheriff officers from the surrounding area, according to South Boston Police Chief B. H. Convington. 
• In the ad department, Furniture House in South Boston had a Whirlpool washing machine with two cycles, five temperatures and a lint filter for $194.95. The 501 Drive-in showed "Burt Lancaster Ten Tall Men" and "Gunmen From Laredo" as part of a double feature and "The Girl Can't Help It." Meanwhile Halifax Theatre featured "Operation Petticoat." 
Winners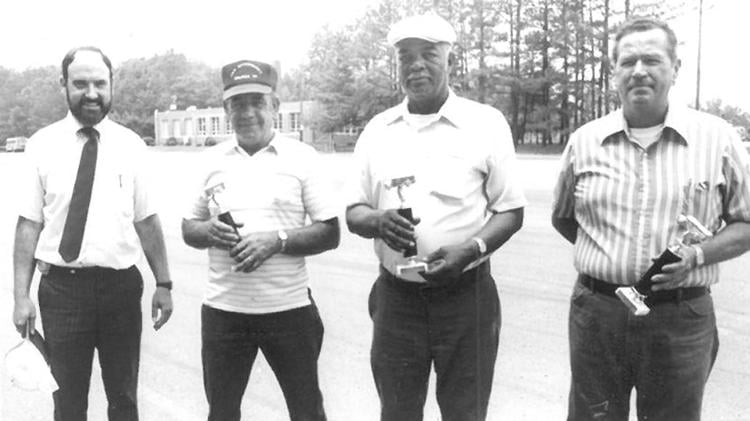 Women's Club

Baseball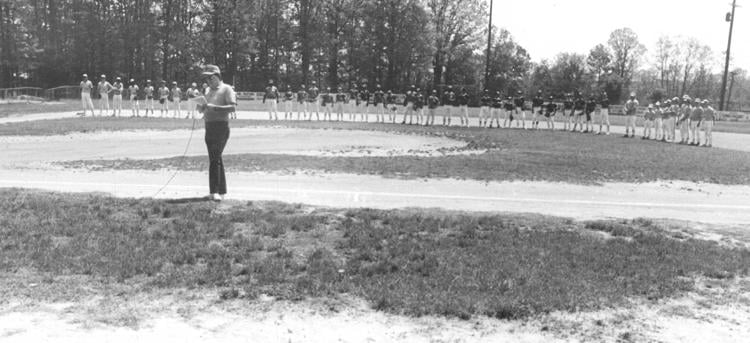 Grand Champion
Blast derby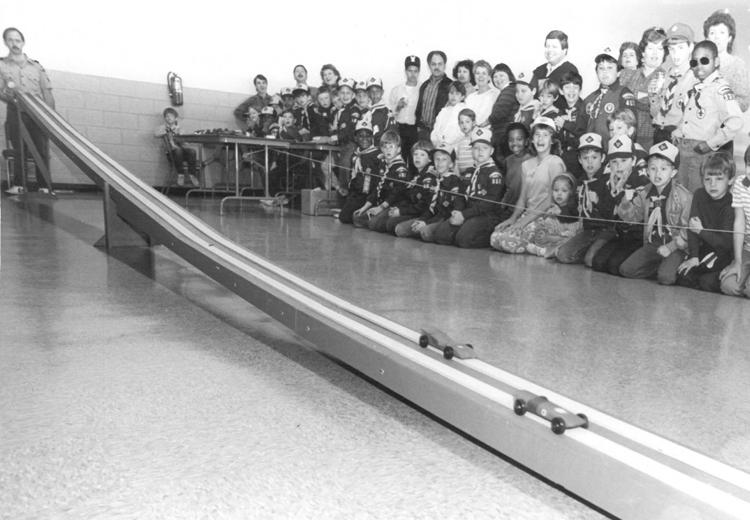 Easter
Public speaking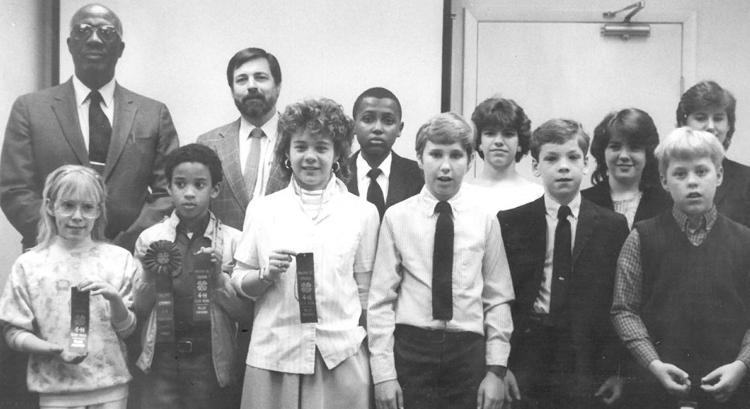 Virginia Cantaloupe Festival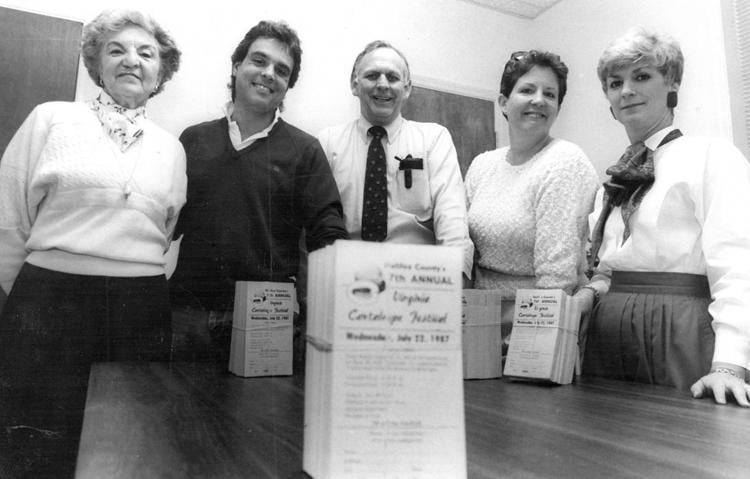 Award winners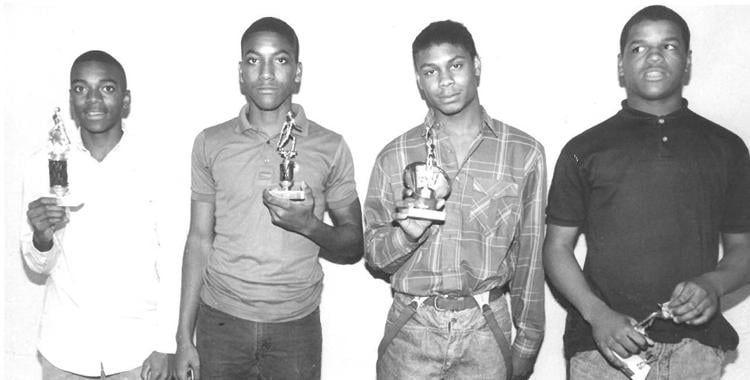 Ingram Post Office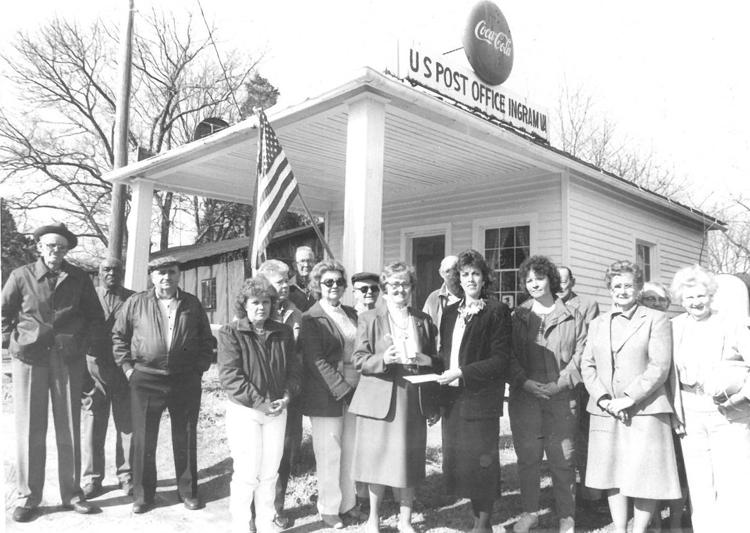 Blast quilt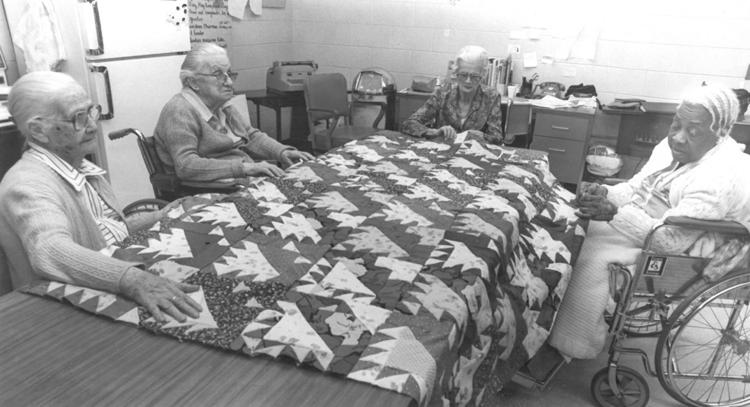 Librarians Association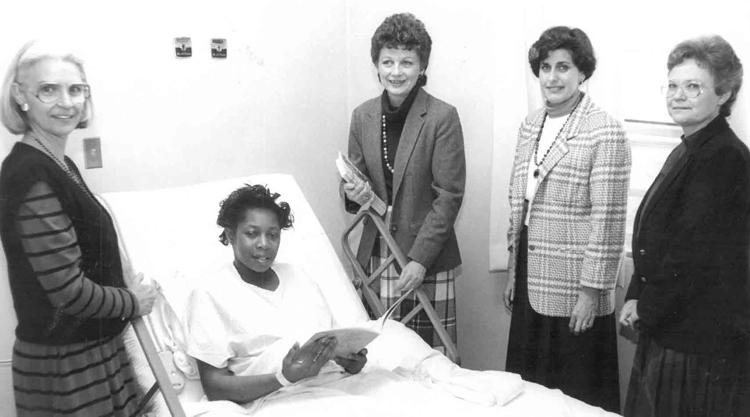 Cantaloupe Festival Planning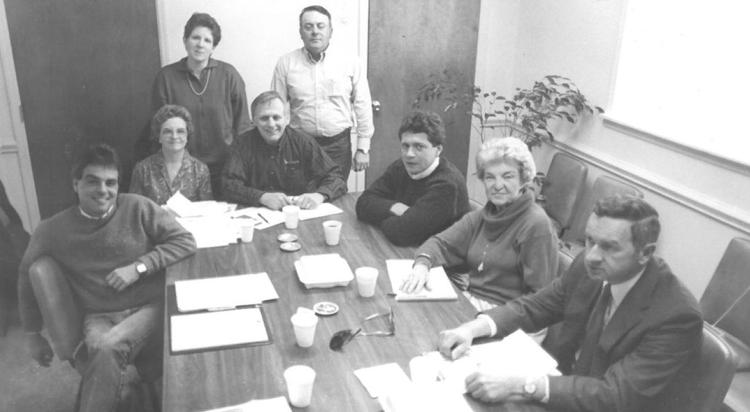 Steam whistle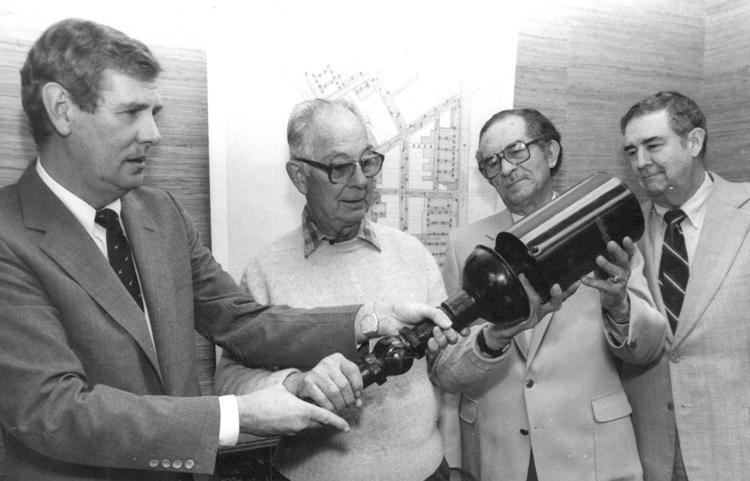 Volleyball

Guest speaker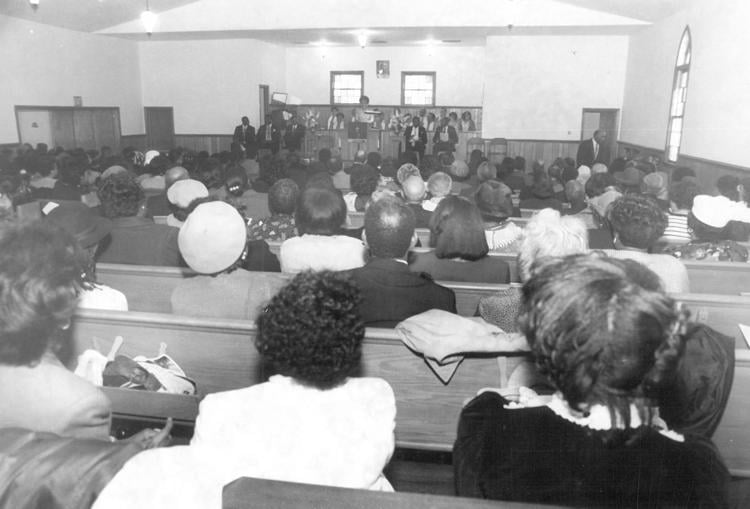 Presto Products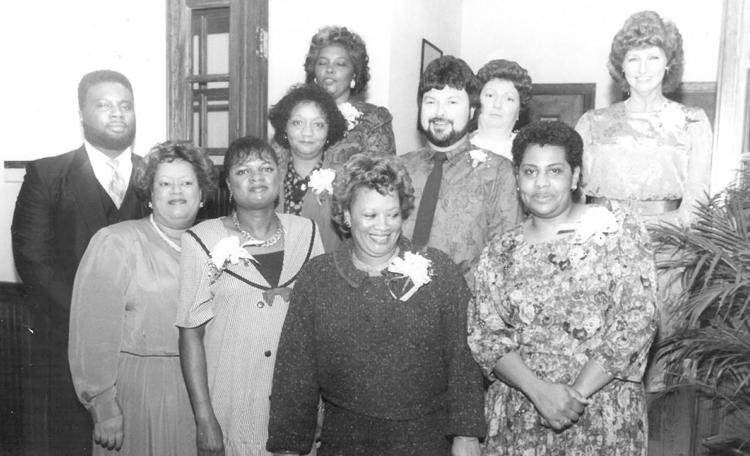 Award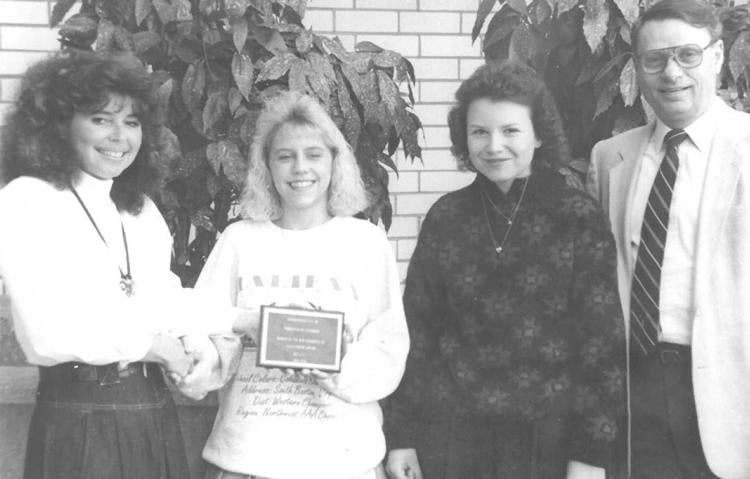 Band students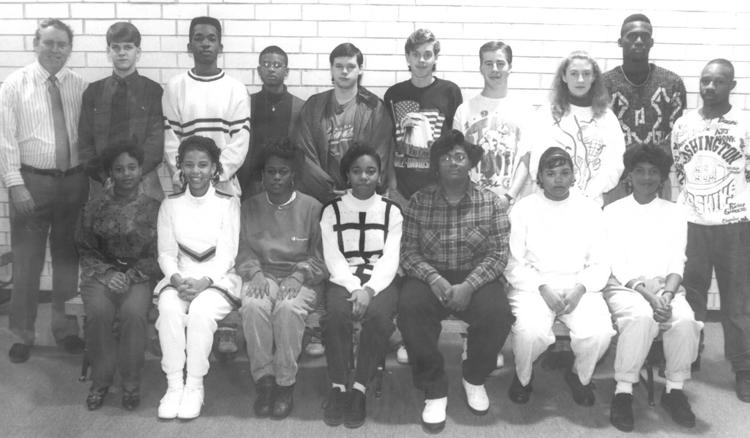 Donation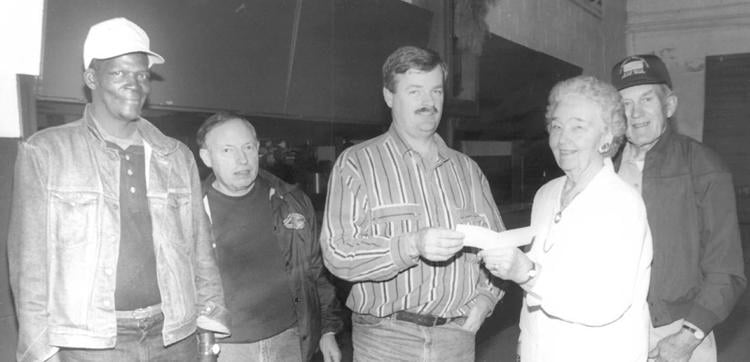 Veterans Day
Blast Honor Roll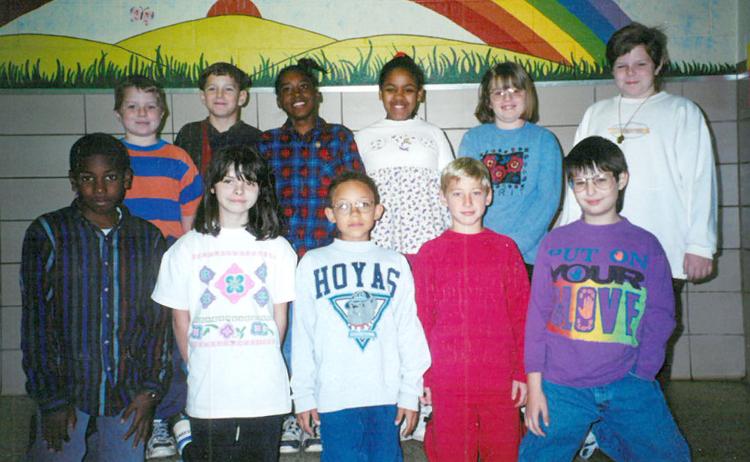 Blast Honor Roll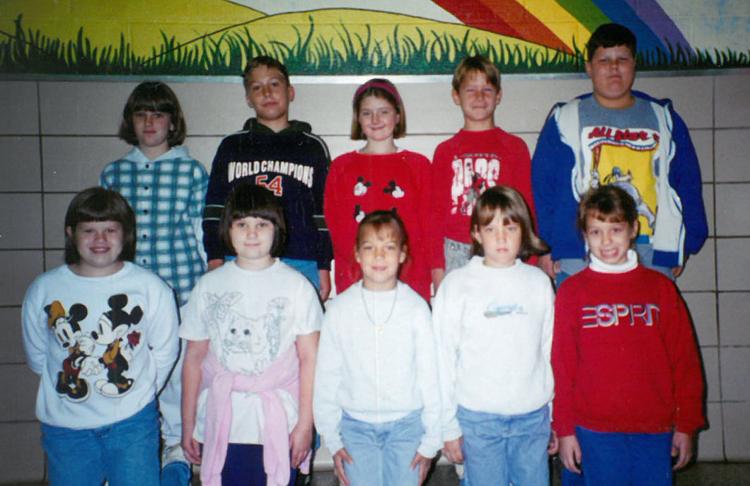 Stamp club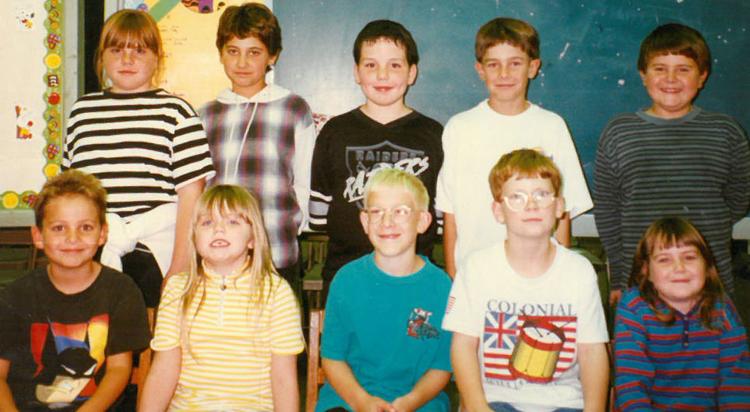 Halifax County High School Library Media Center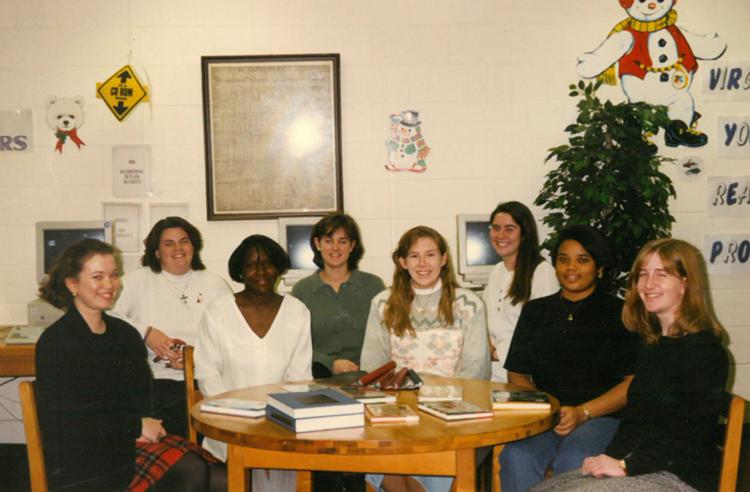 Headstart King and Queen
Jump rope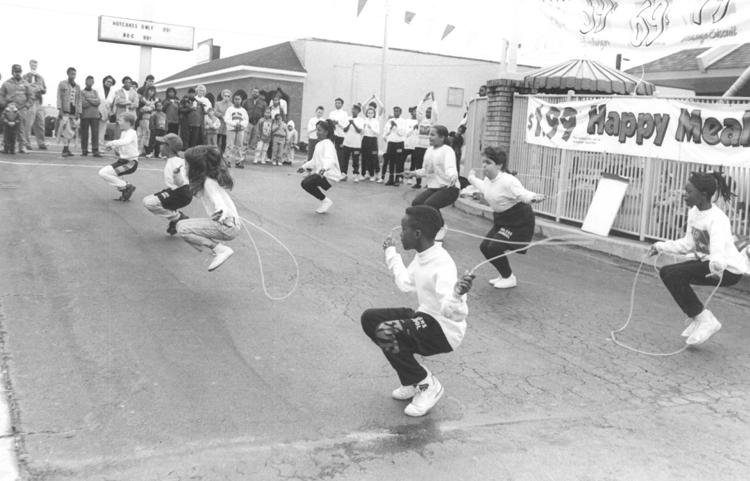 All A's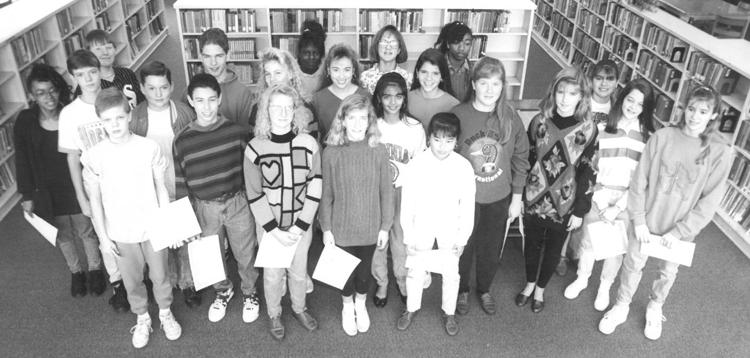 Vote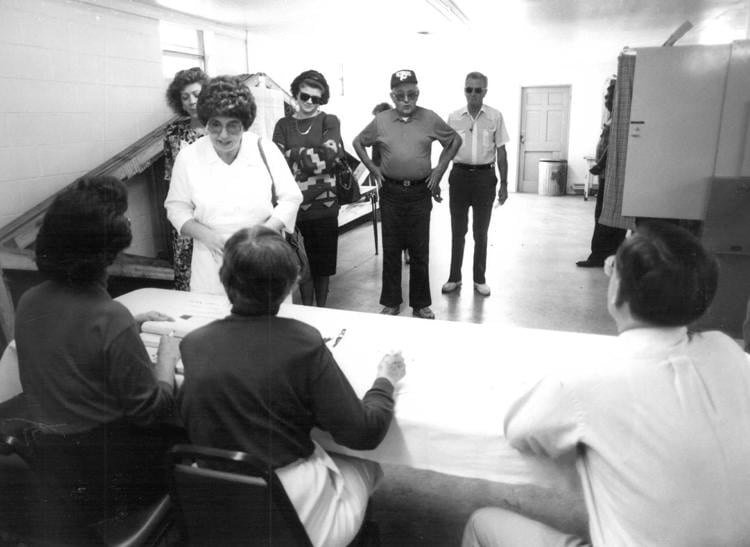 Adult Children of Alcoholics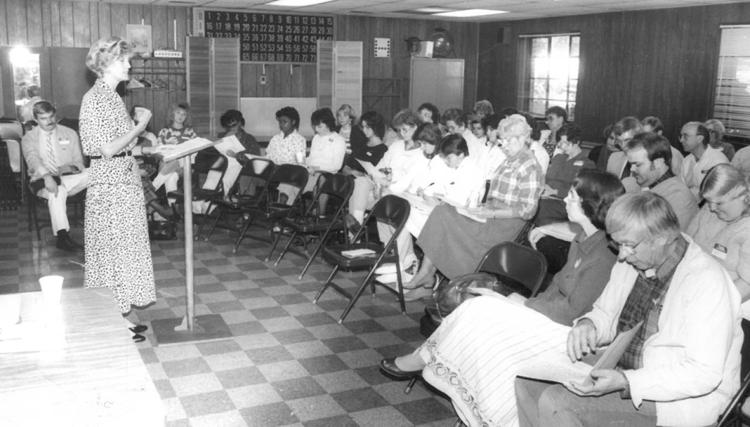 McDonald's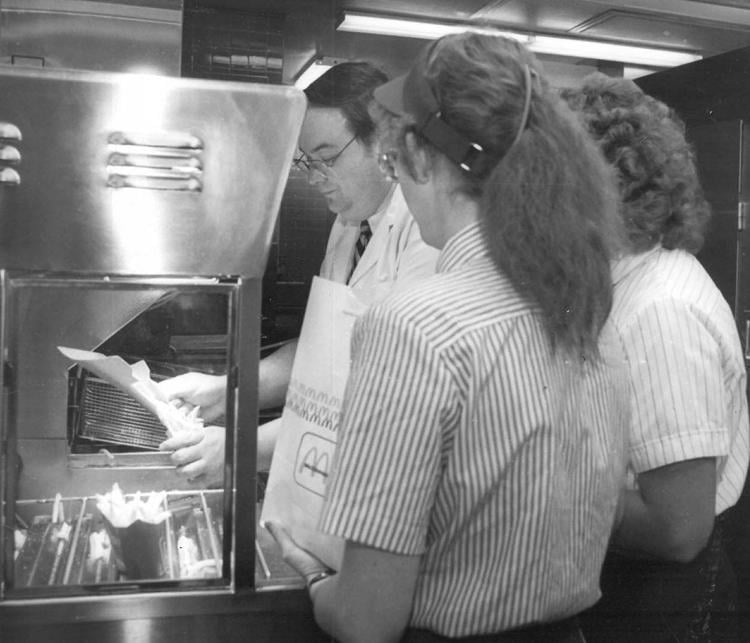 Group meets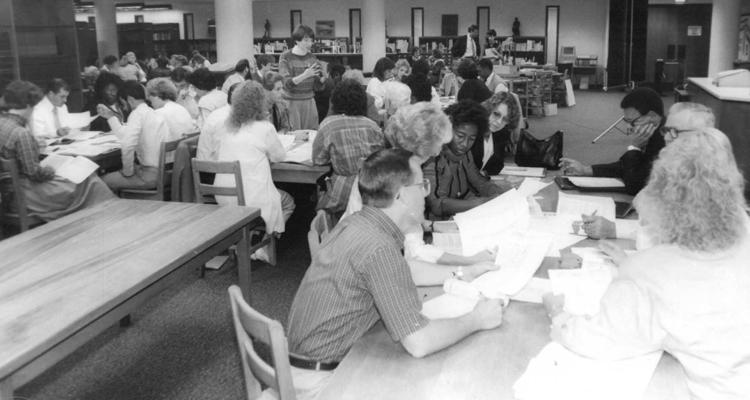 Volunteers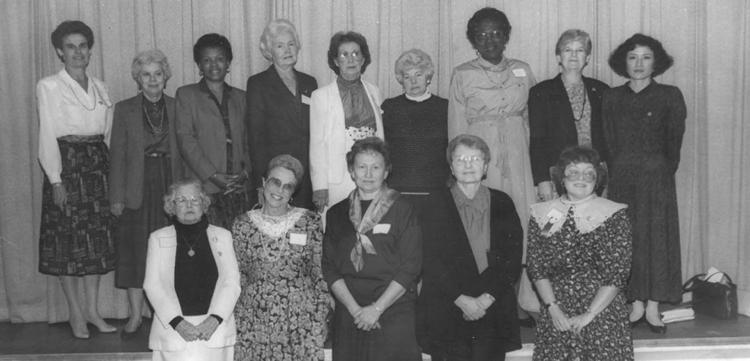 Bridge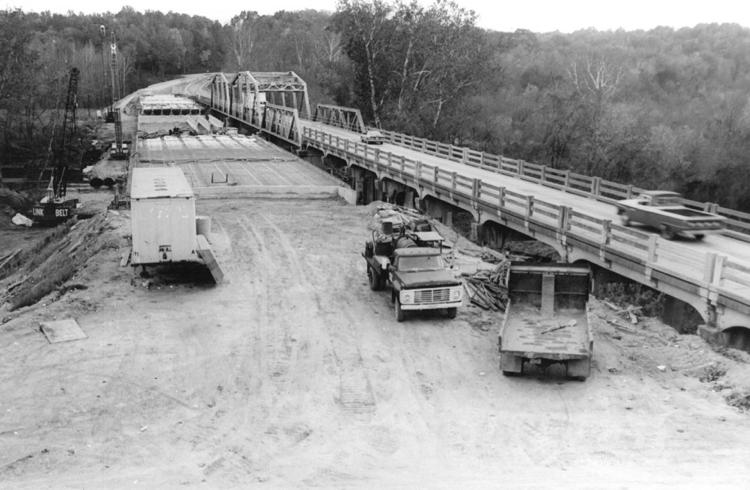 ER pins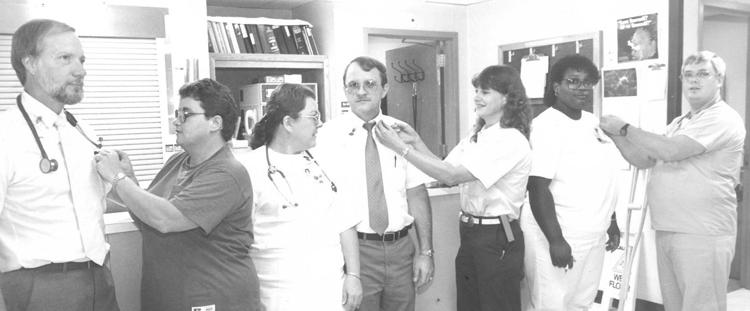 Equipment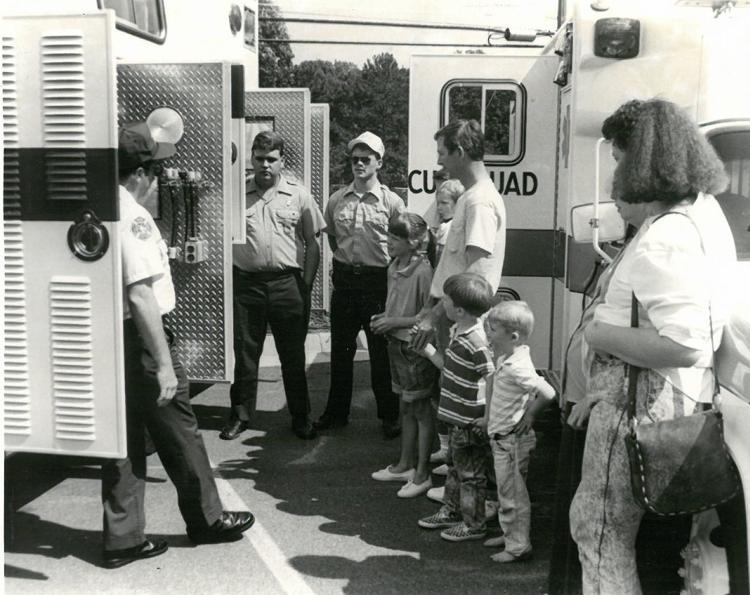 Volens High School Class of 1937

ABWA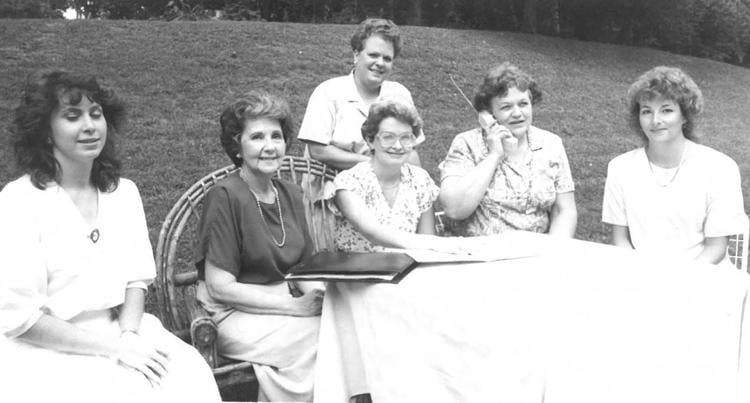 Basketball camp

Halifax Jaycees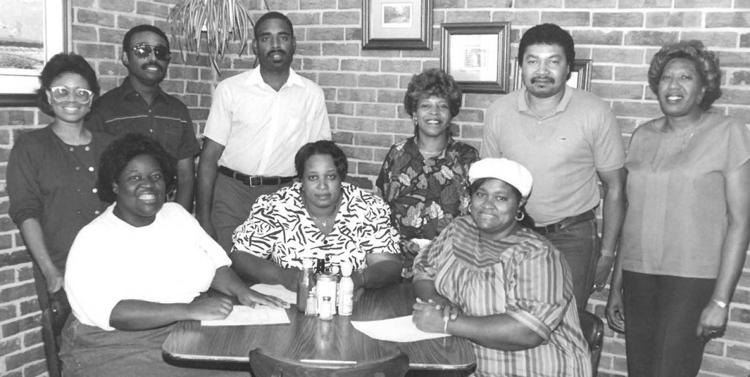 No-smoking policy
Cucumbers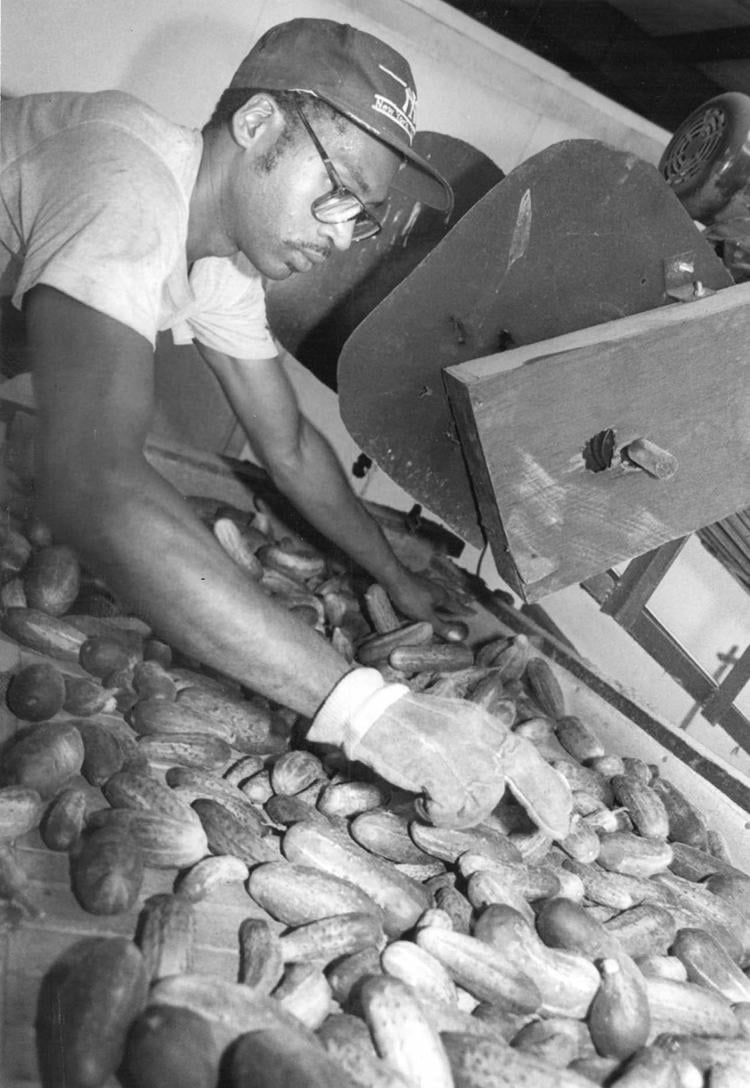 Basketball Camp

Junior Recycling Club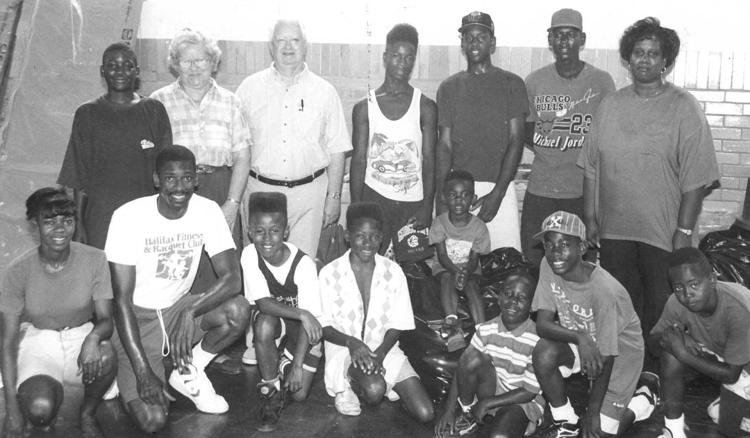 Vacation Bible School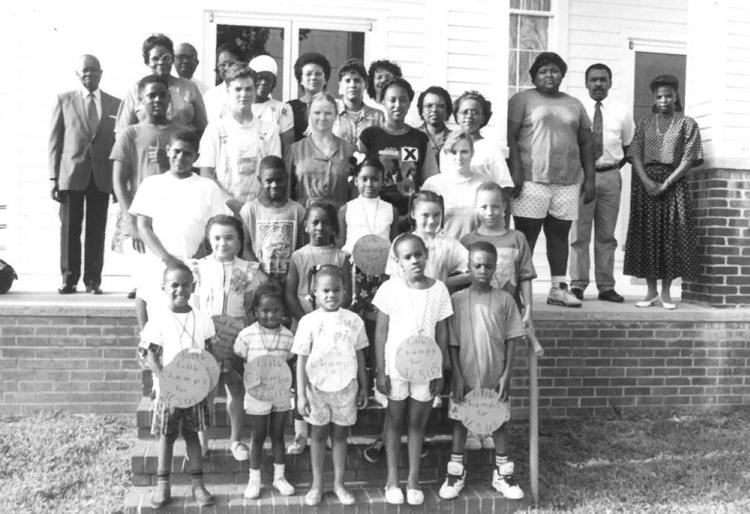 Summer Reading Program
Chapter 1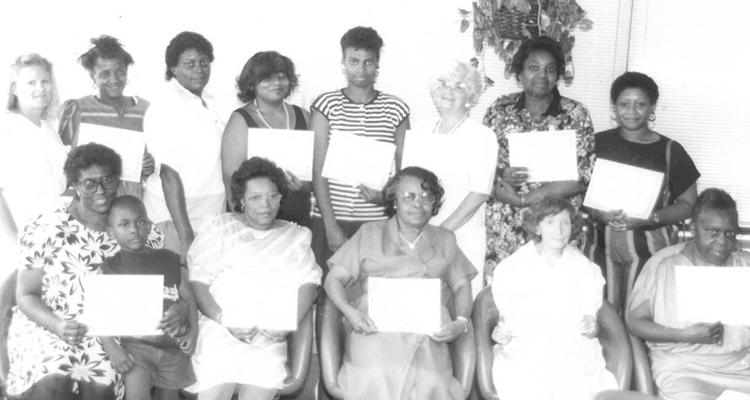 Project IDEA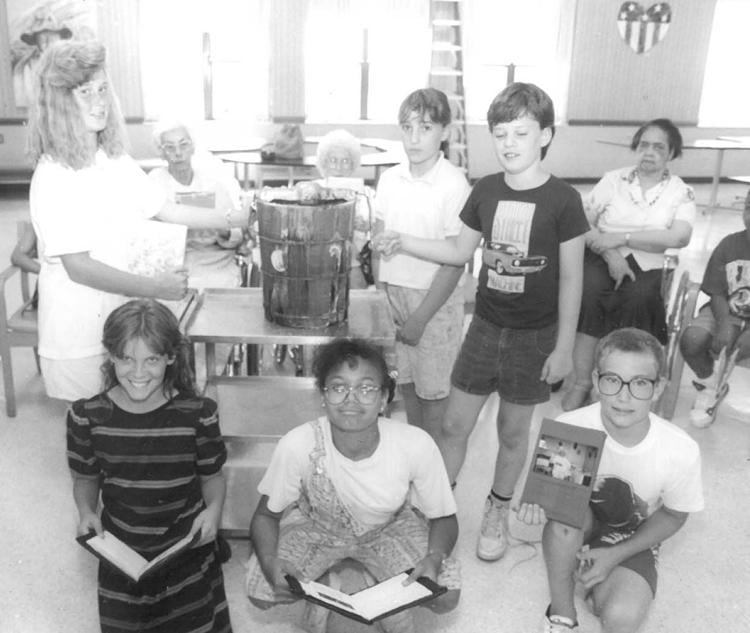 C. H. Friend Class of 1941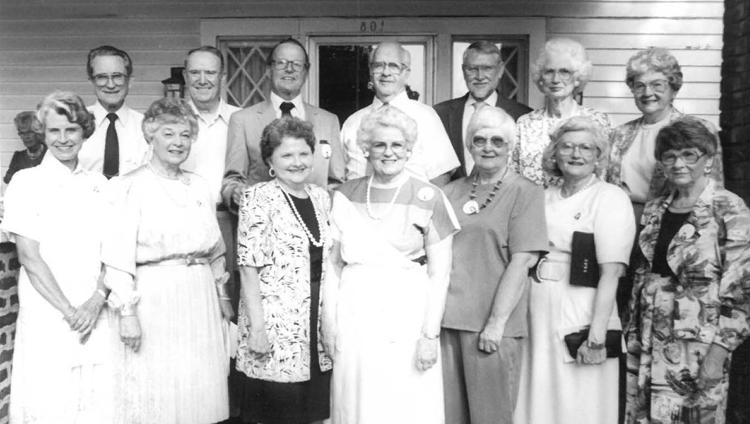 Head Start graduation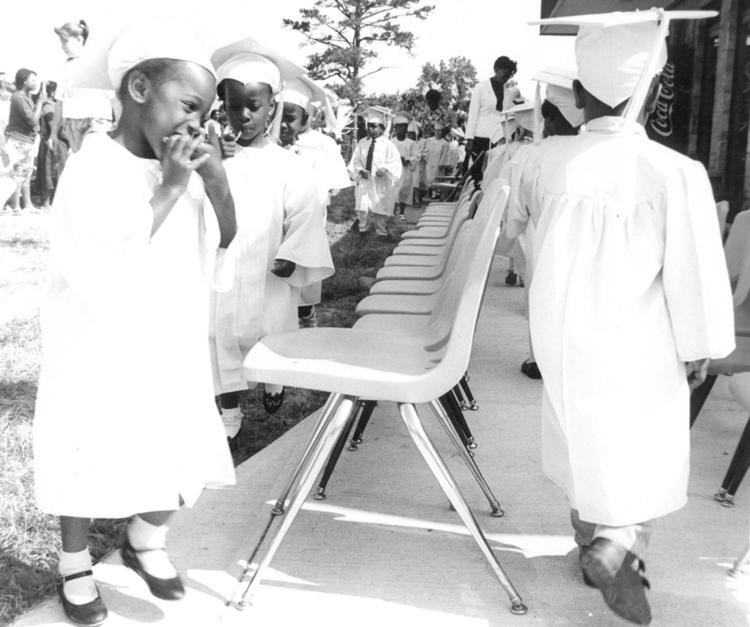 Neighborhood Watch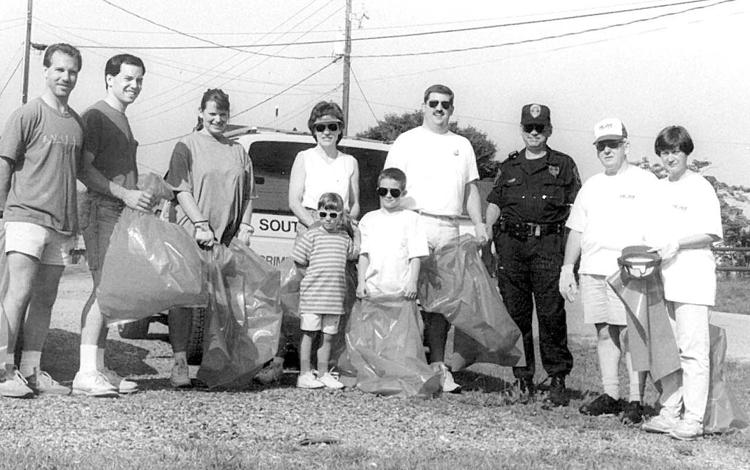 Whole Village Awards

Summerfest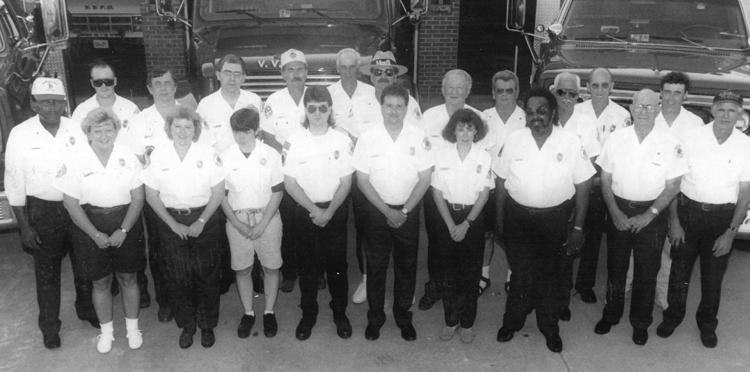 Band and color guard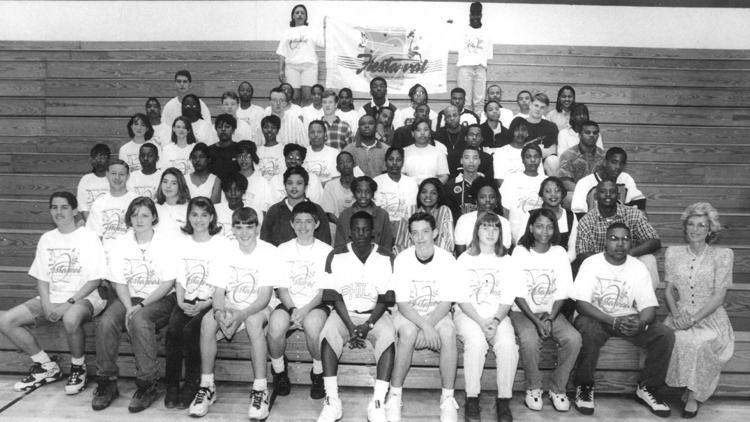 Halifax County Hokie Club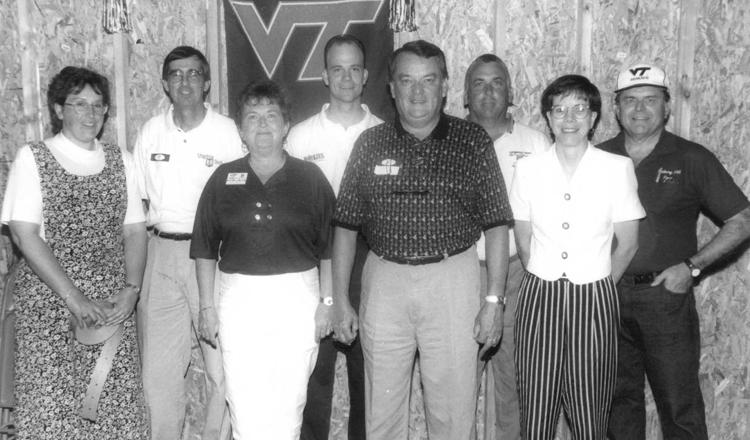 Earth Day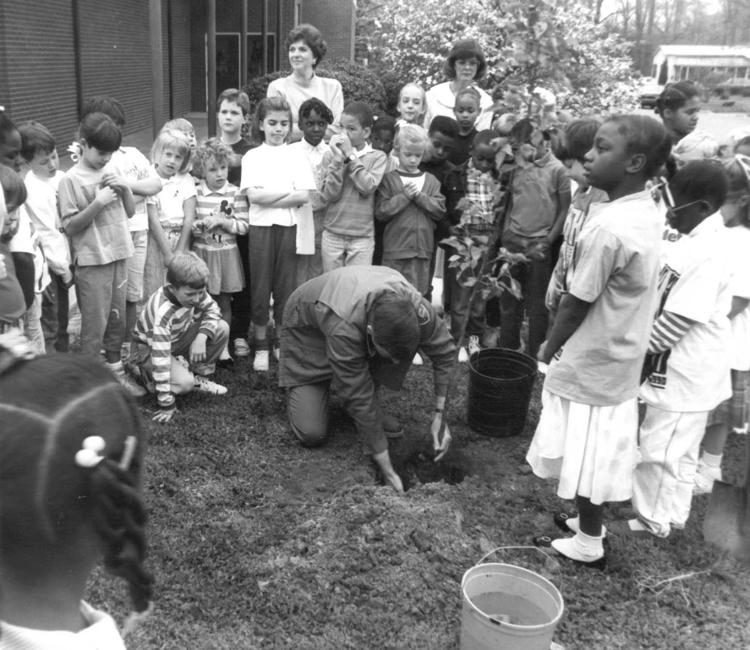 Earth Day Rally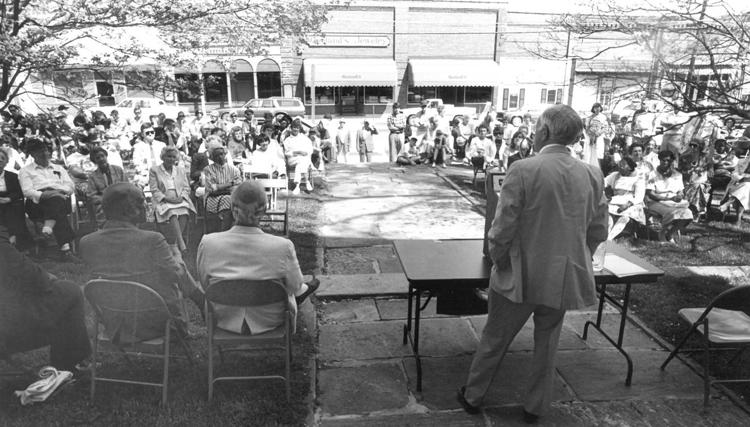 Blast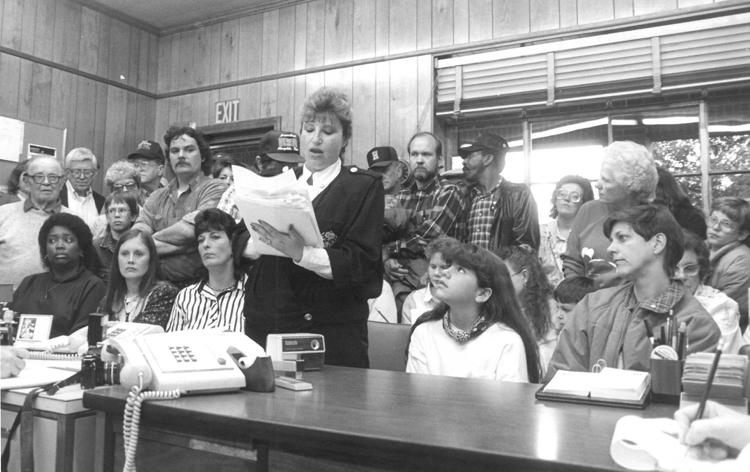 Earth Day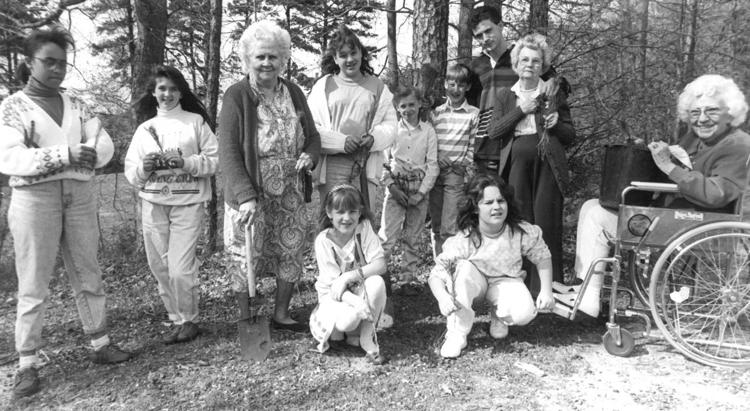 Donation
Black History Pageant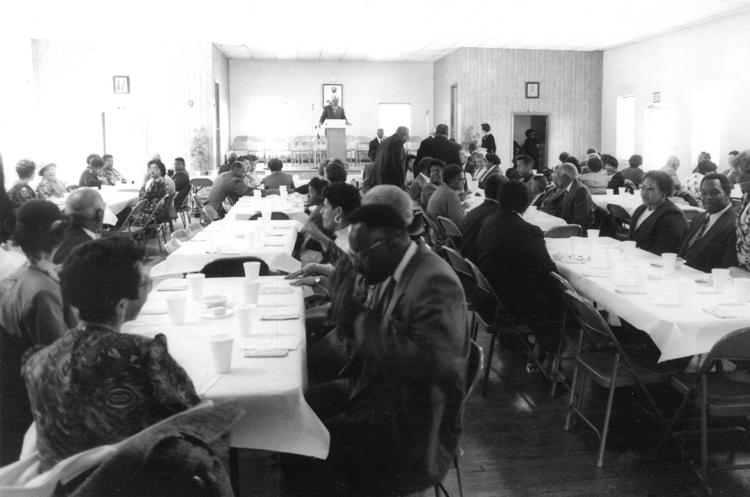 Young Musicians Choir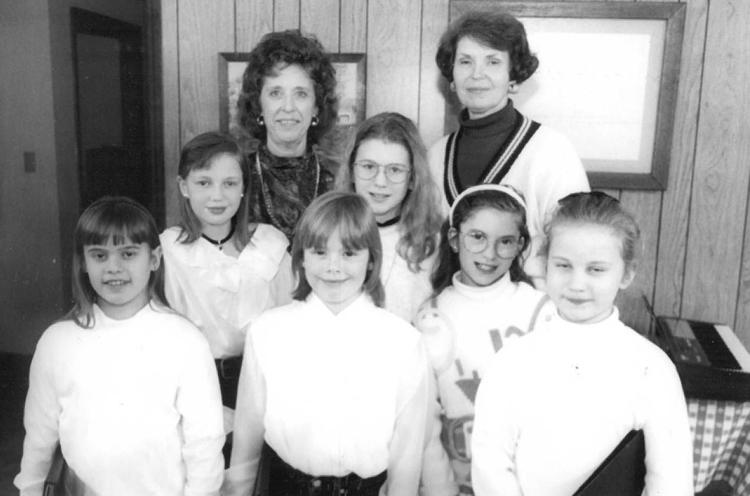 Business After Hours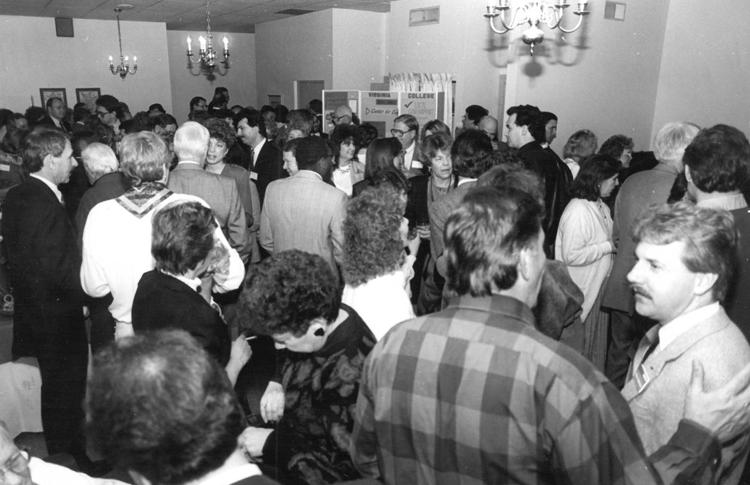 Tomato production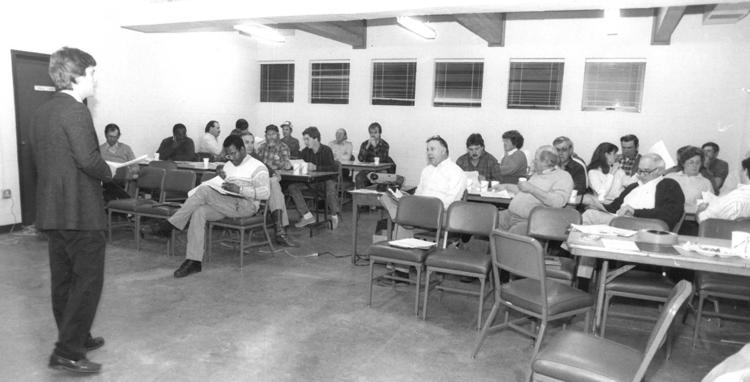 Tultex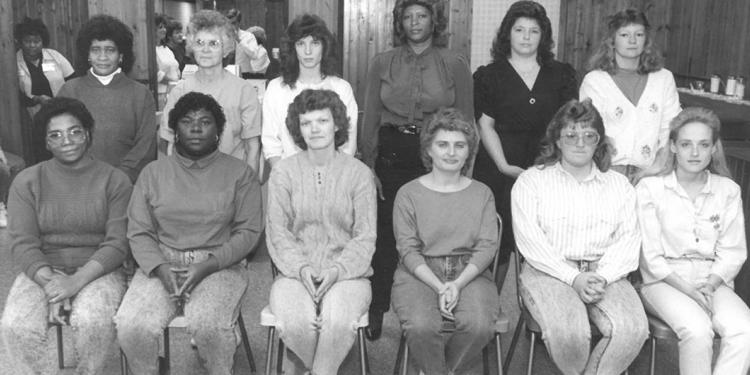 Essay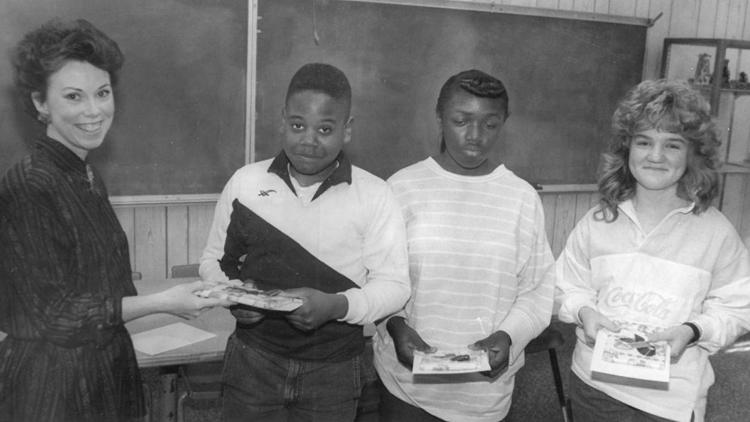 Essay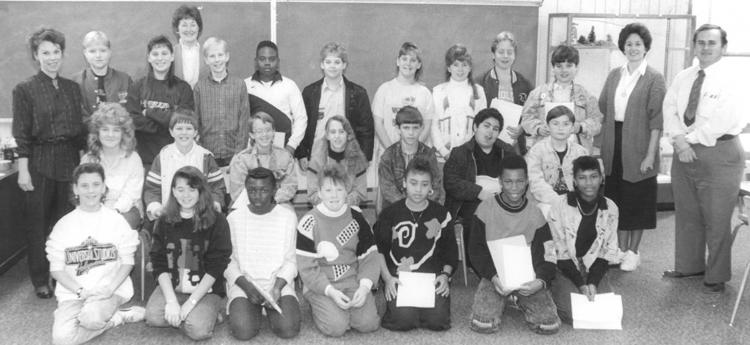 Basketball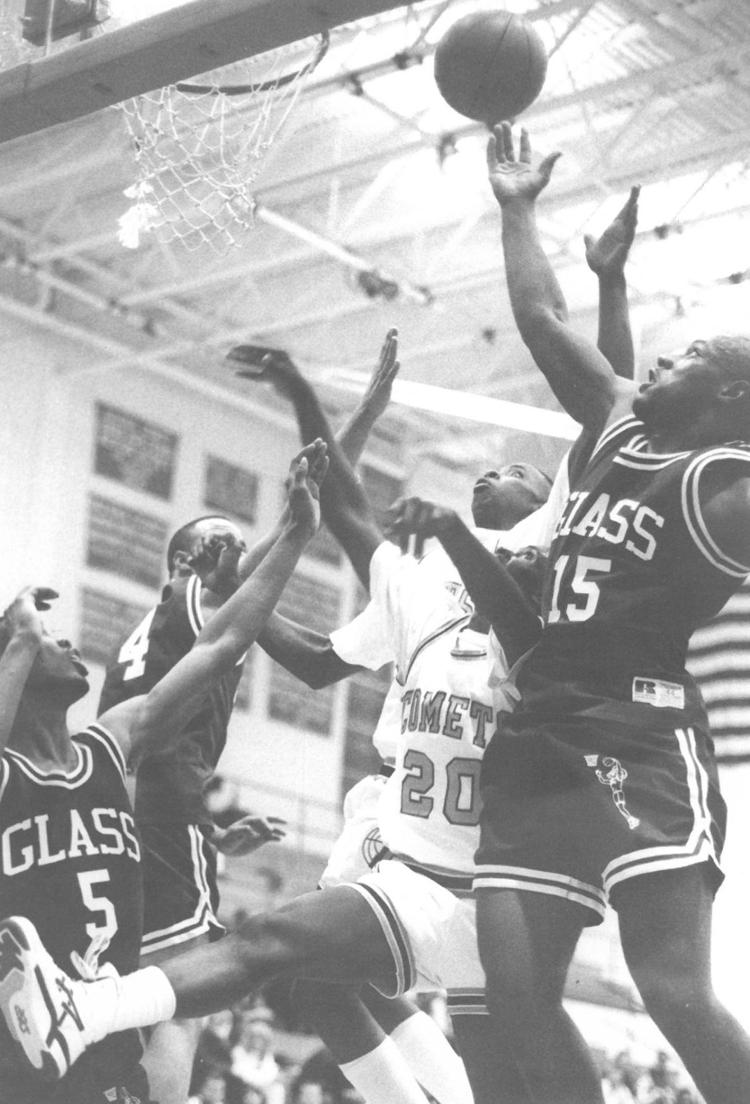 Presto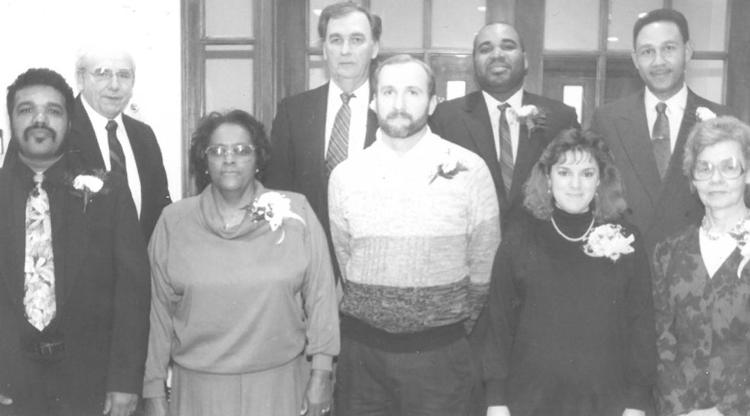 Presto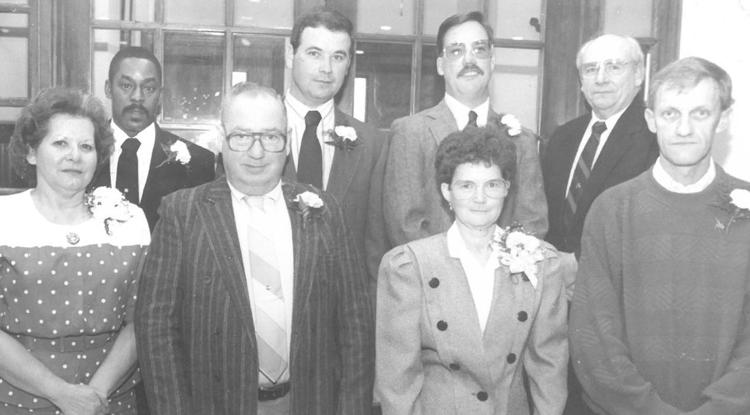 Blast basketball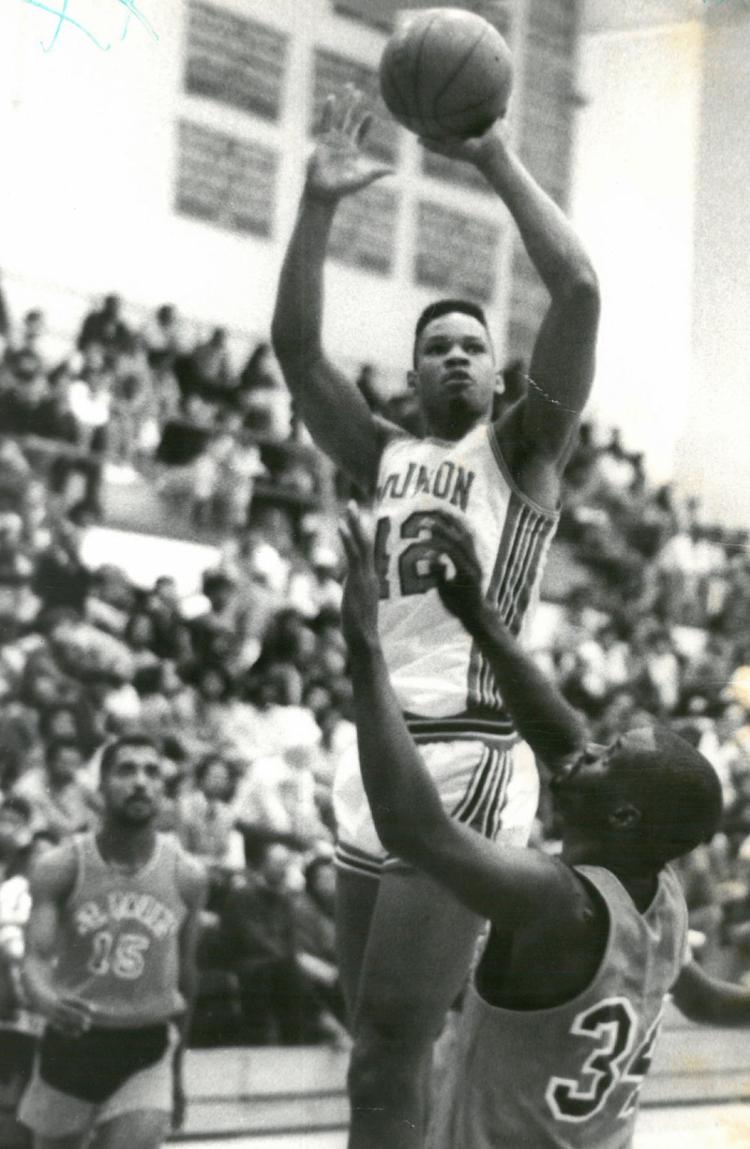 Woman's Club
Seniors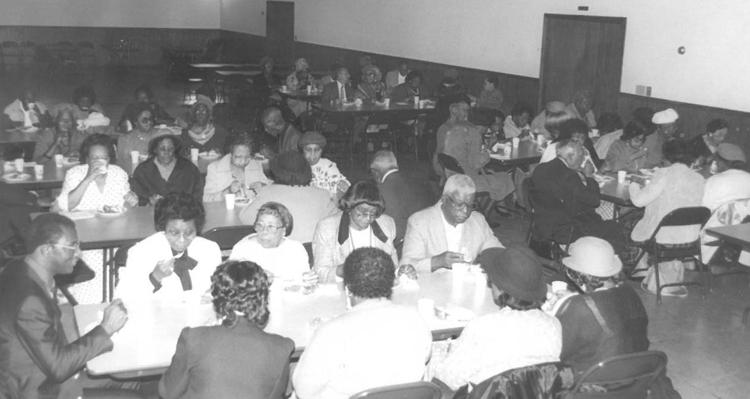 SADD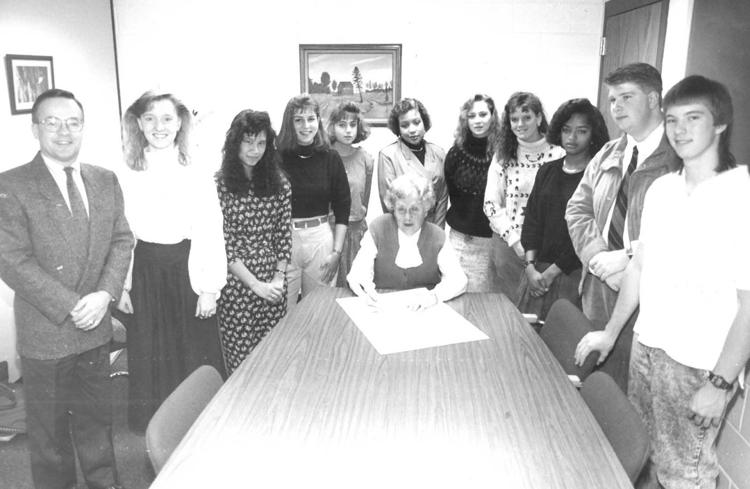 Clover plant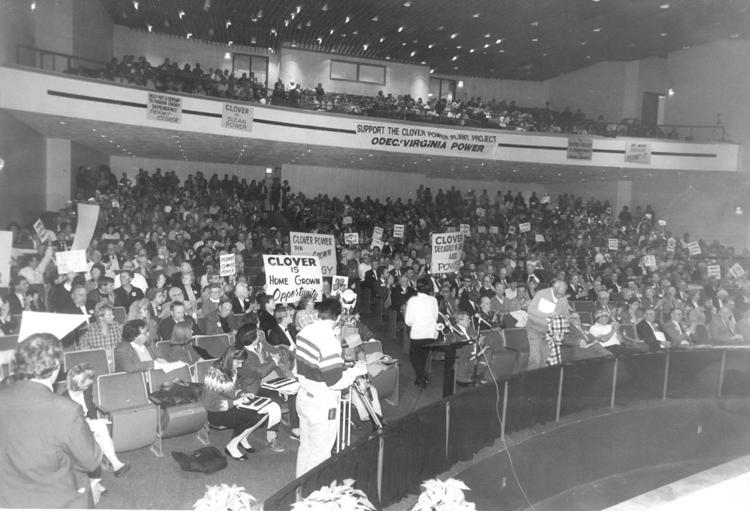 Girl Scouts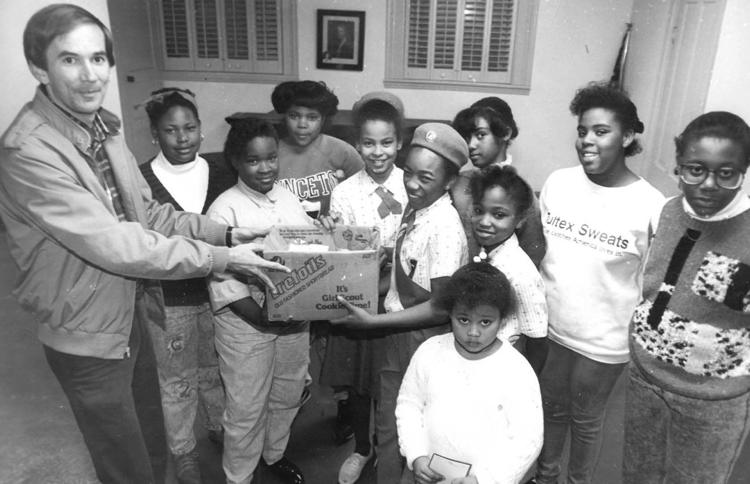 United Way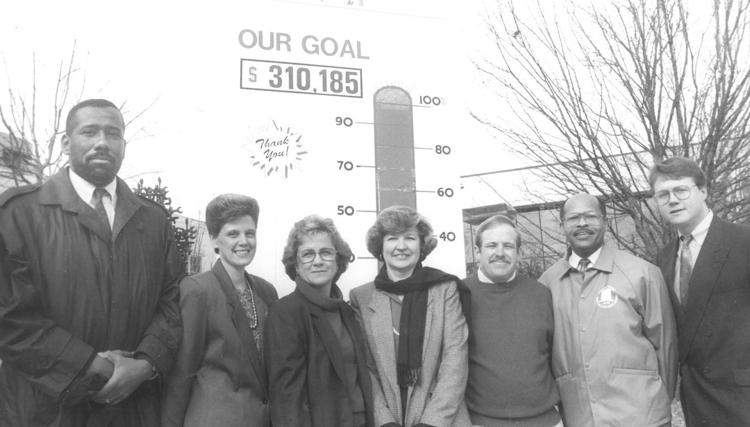 House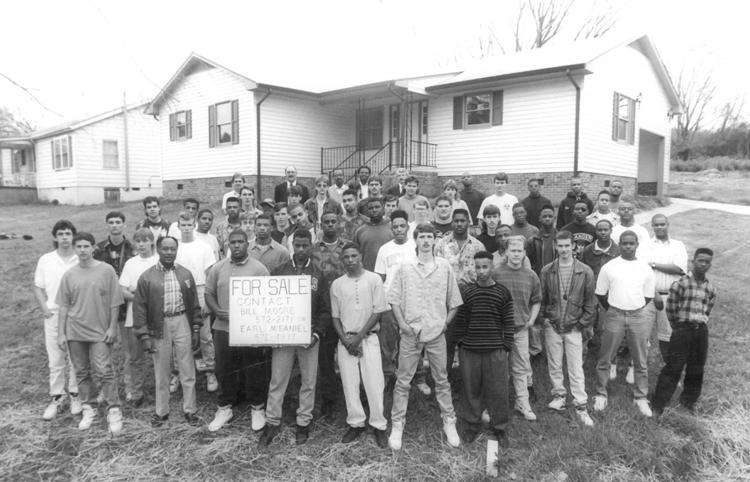 Toy drive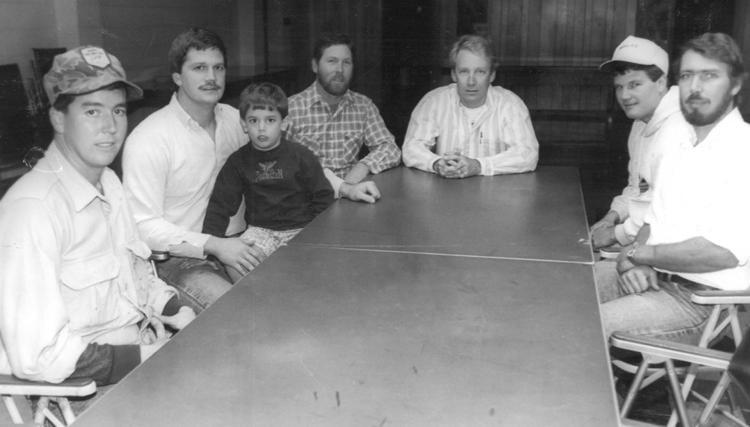 Donation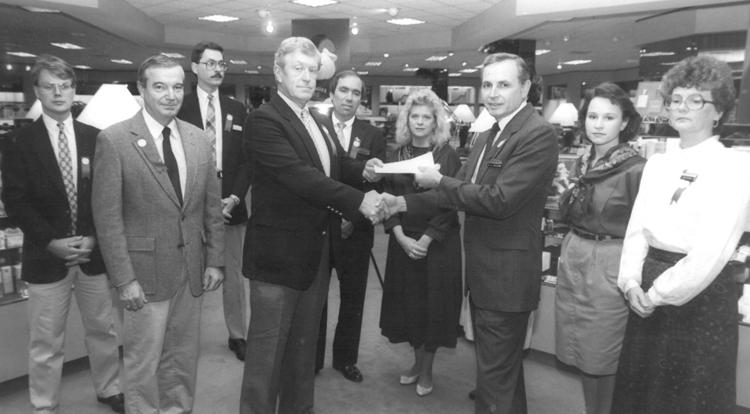 Burlington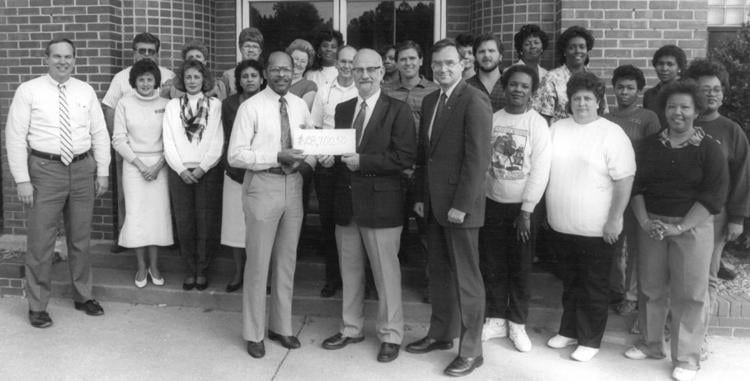 Farm Bureau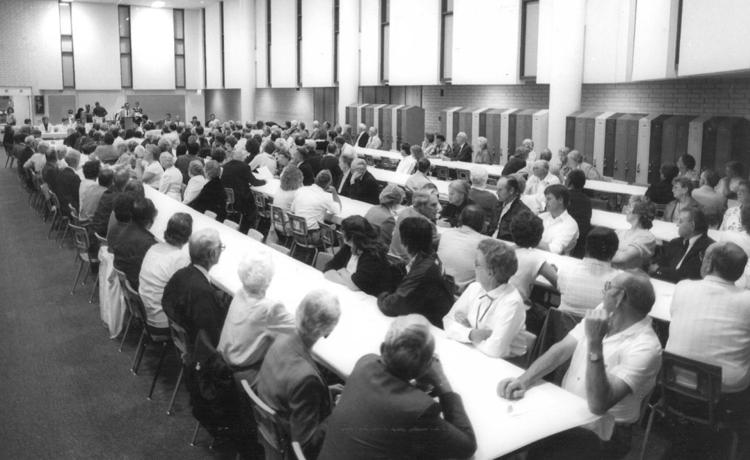 Halloween safety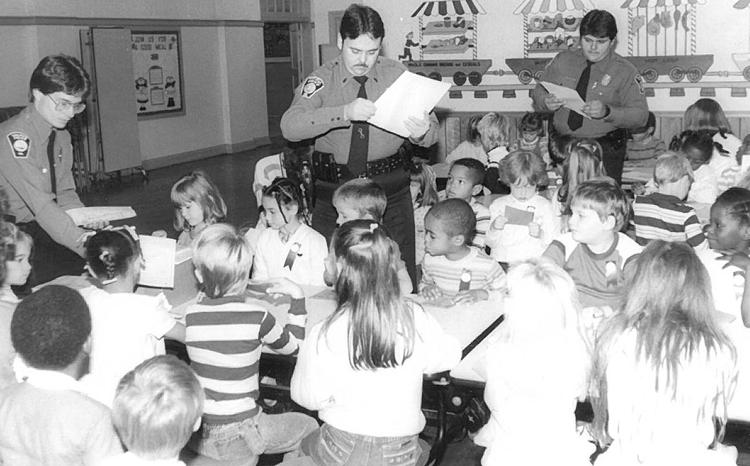 Chamber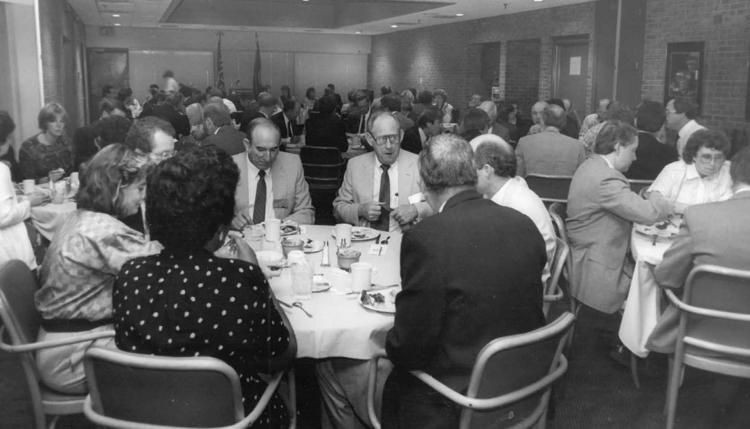 CCI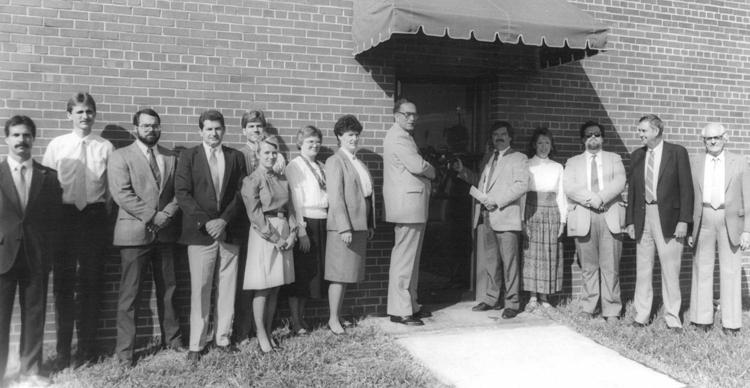 Balloon volleyball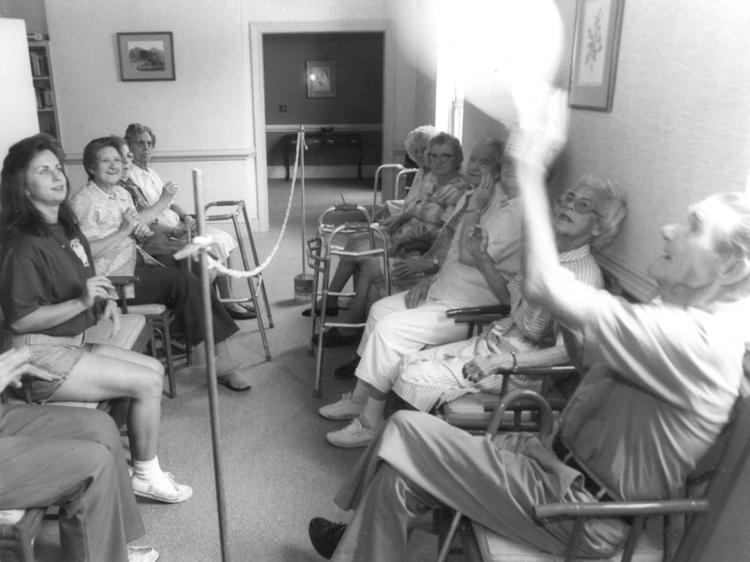 United Way

Golf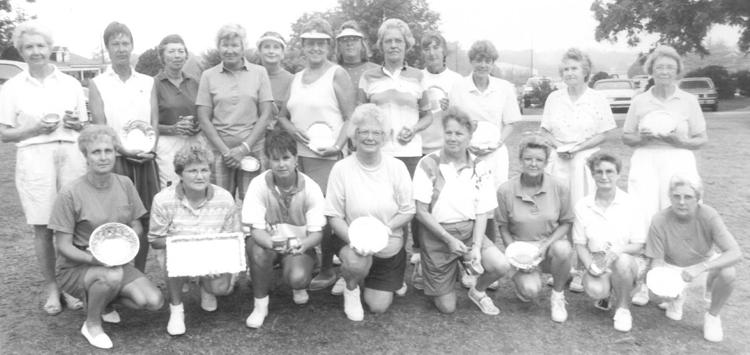 Peer Helpers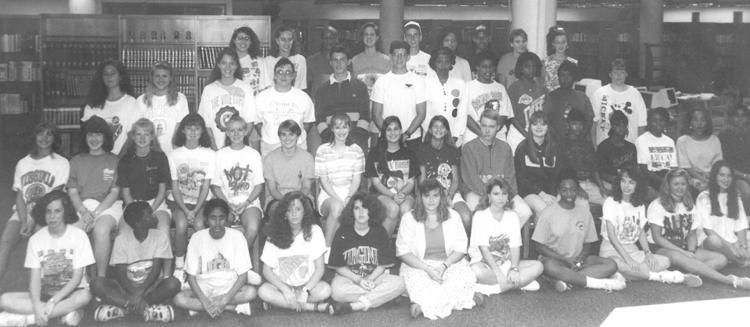 Democrats
Camp

Basketball camp

Groundbreaking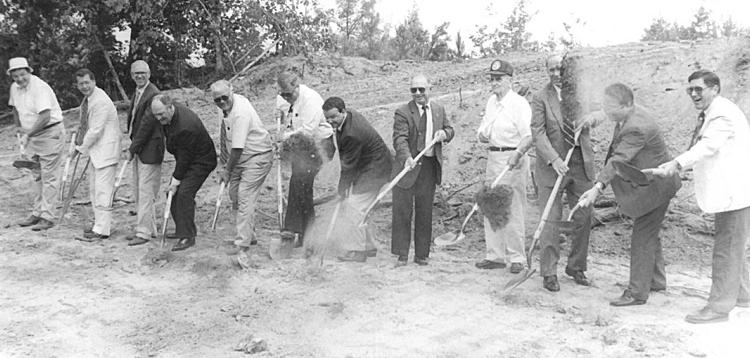 Cheerleading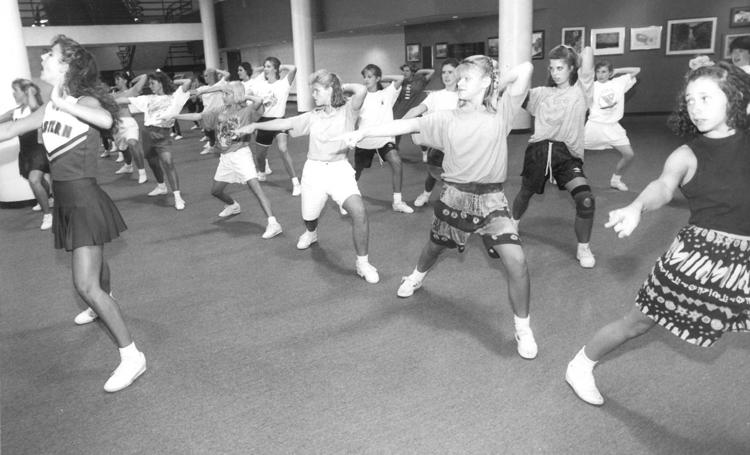 Governor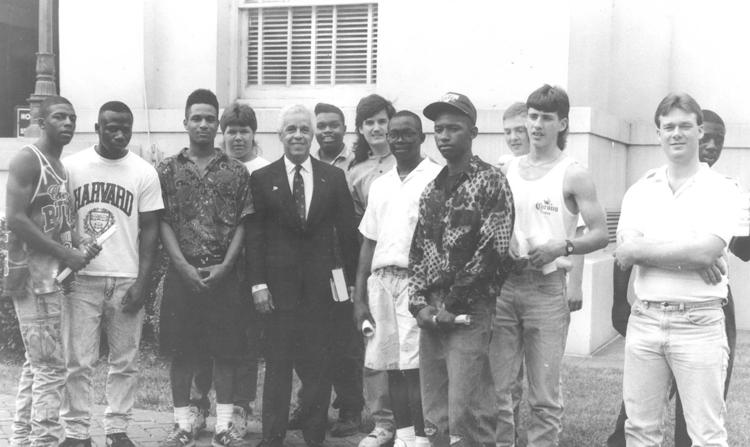 Grace Baptist Church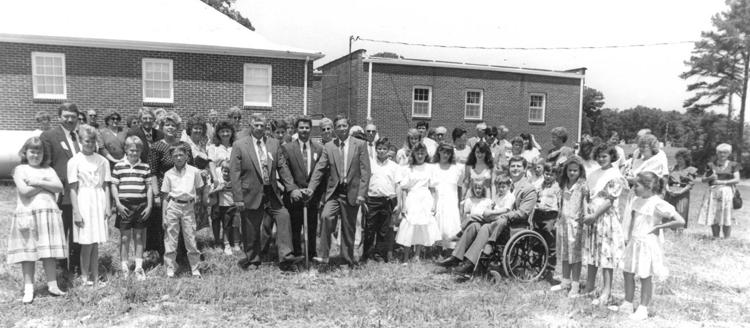 All A's

Big Brothers-Big Sisters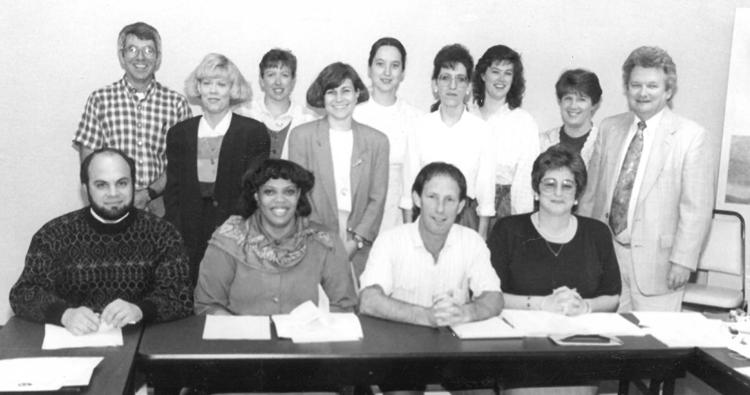 Good Samaritan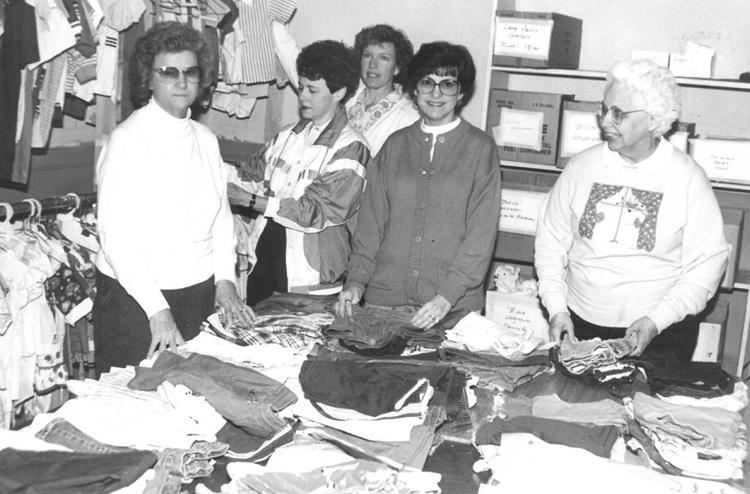 Ewe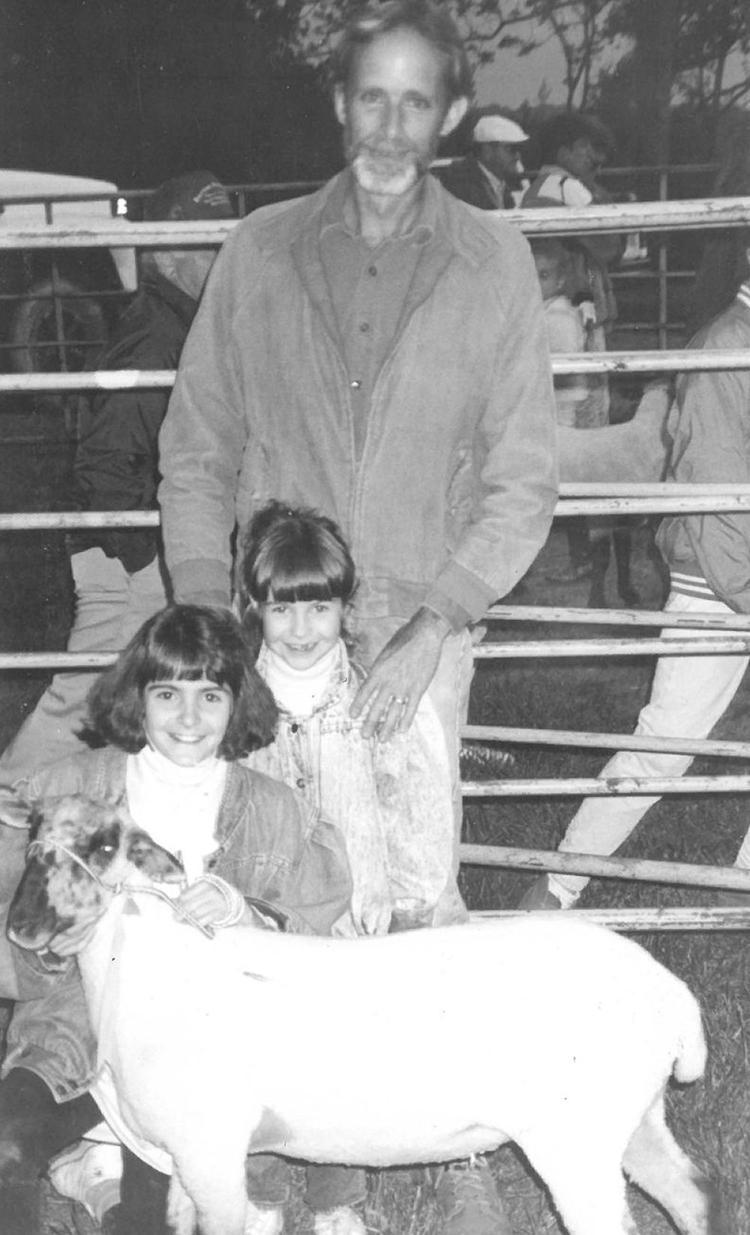 Cub Scout Pack 496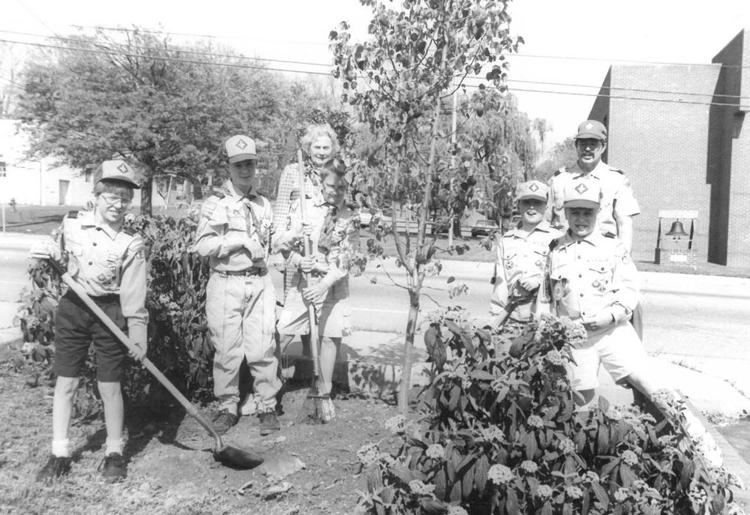 Check presented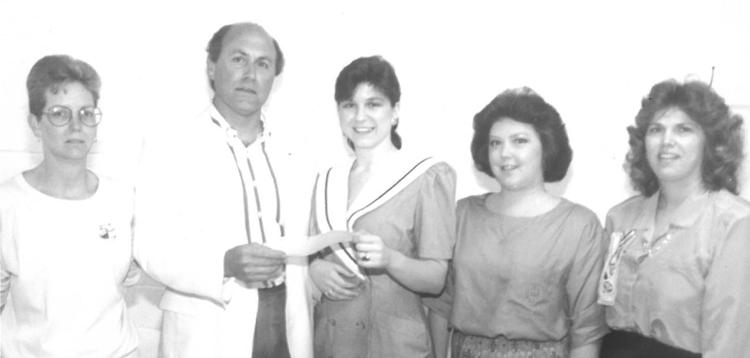 Masons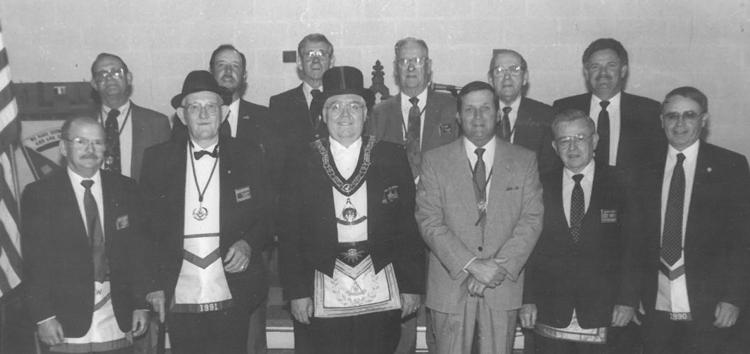 Mission Fair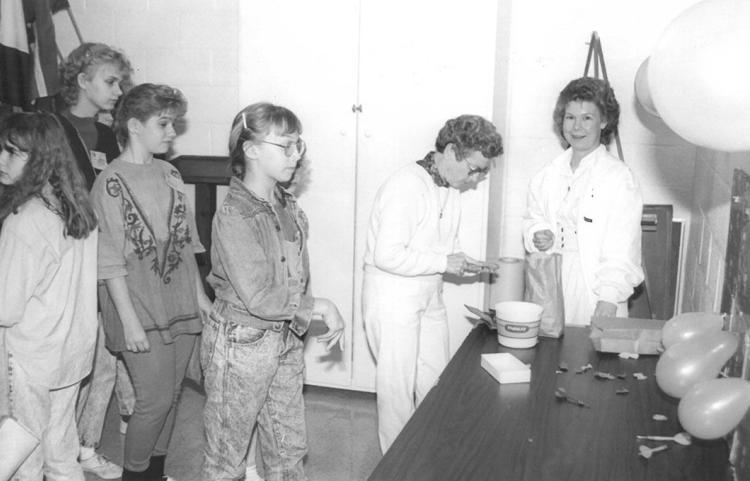 Mission Fair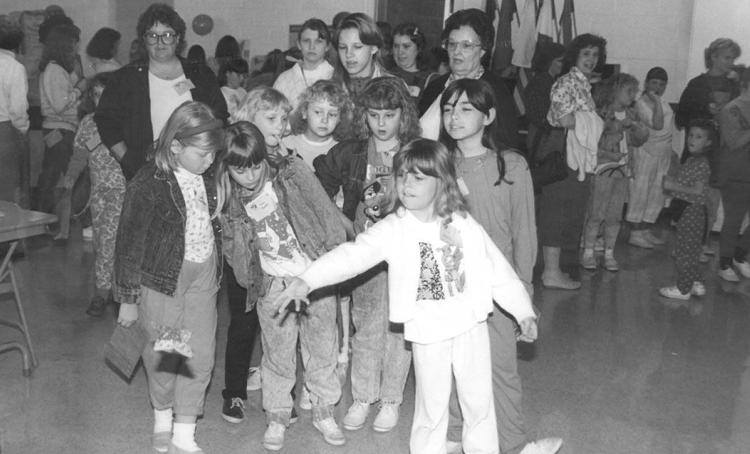 Boston's Big Event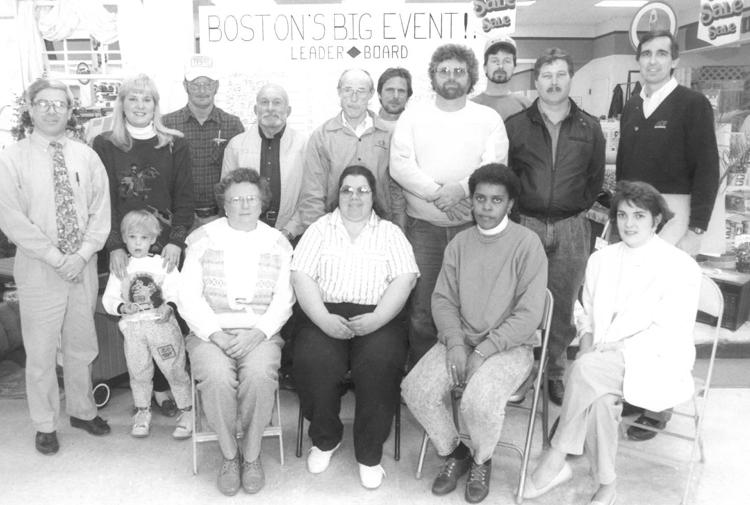 After prom party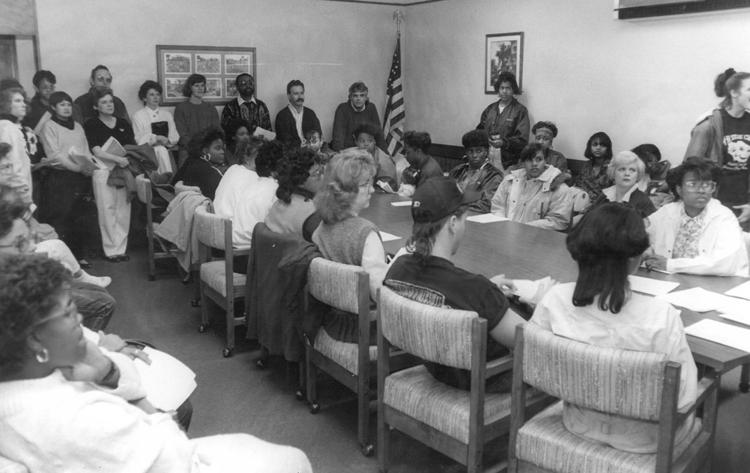 Employ the Older Worker Week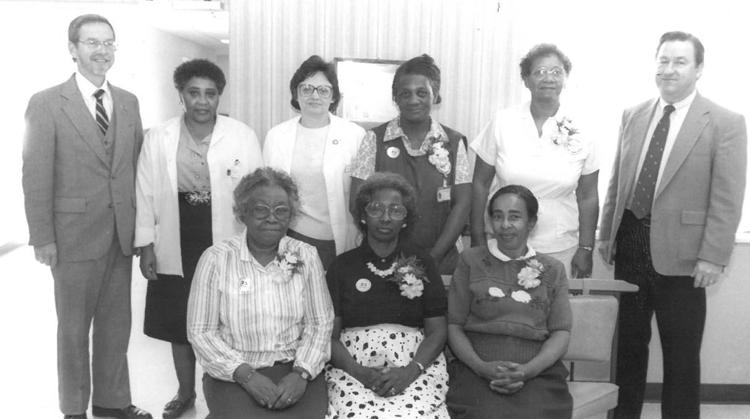 Community Chorale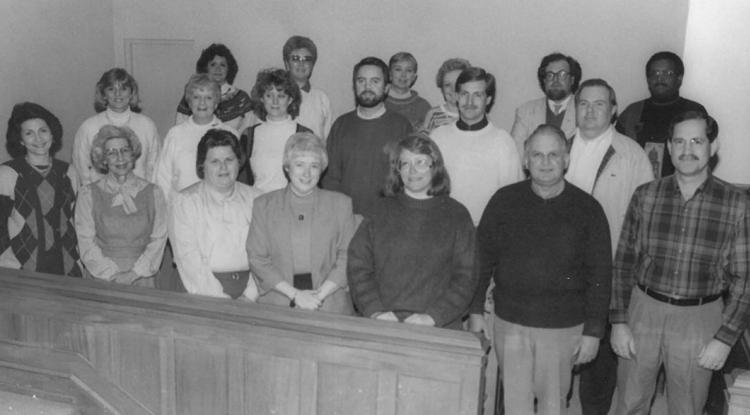 Top managers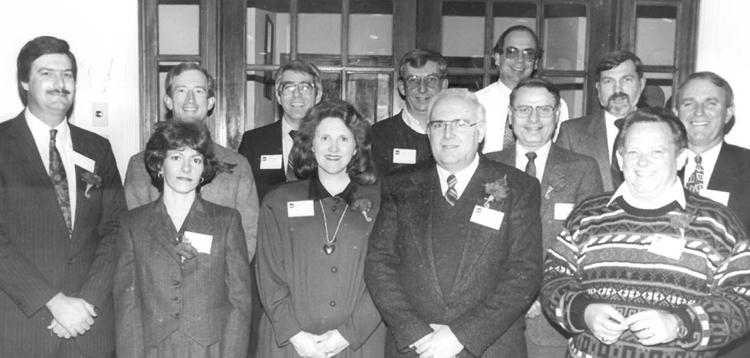 Fine Arts Board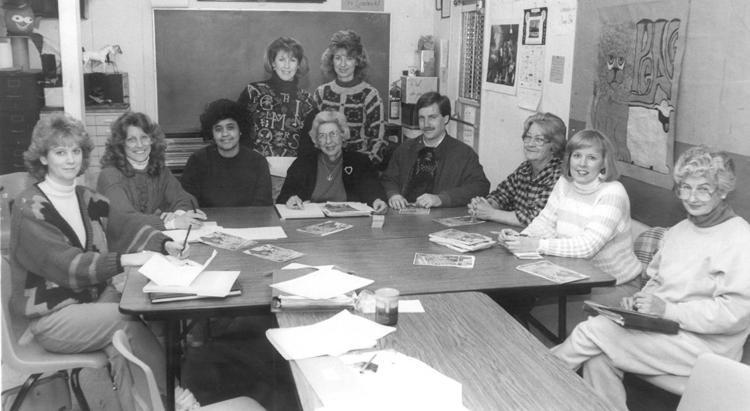 Gardening therapy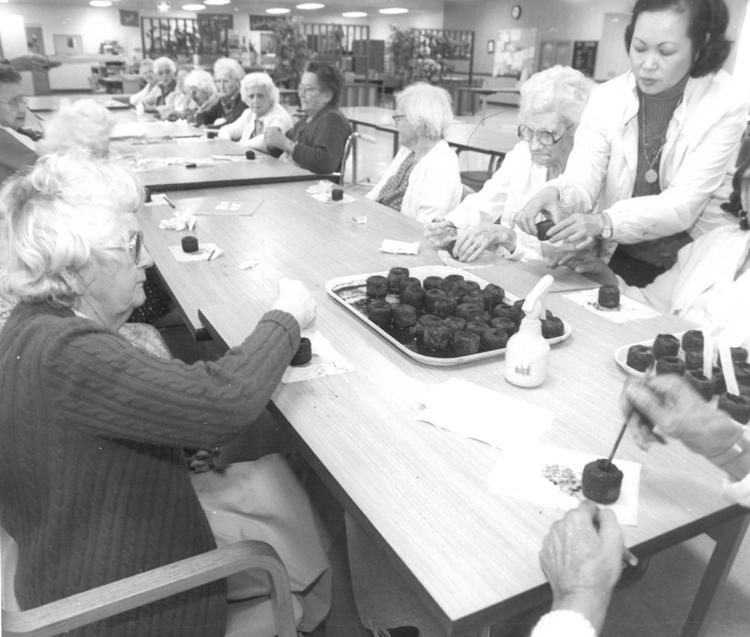 Ag office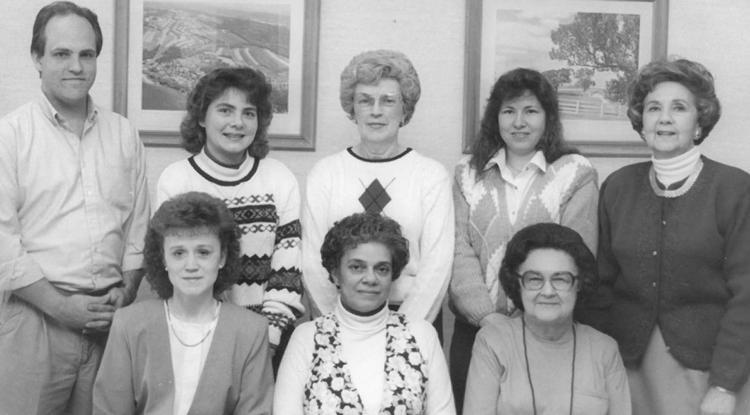 Clays Mill meeting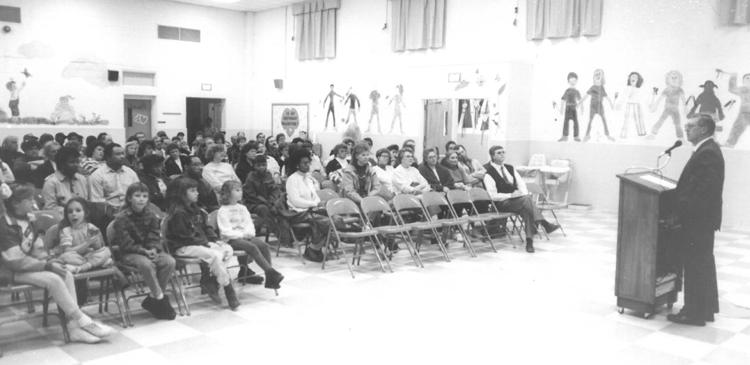 Becky Ramsey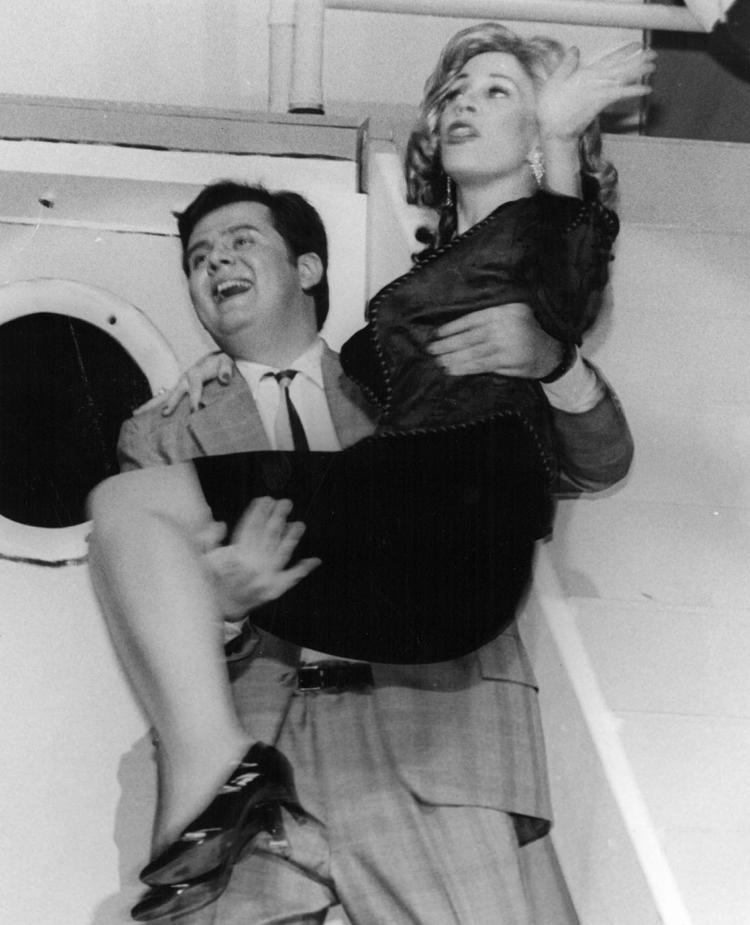 Workshop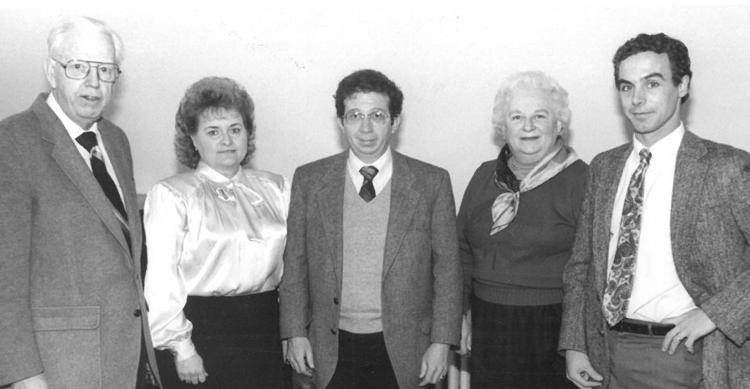 The Woodview Black History Month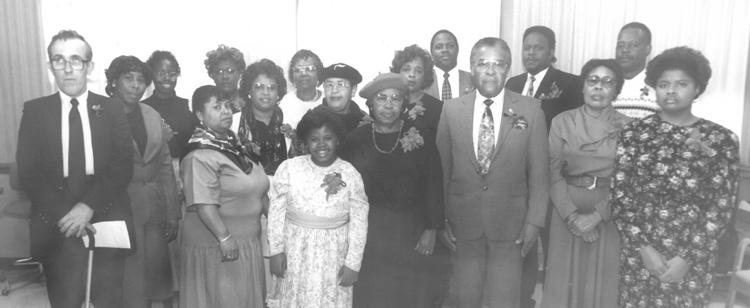 MLK service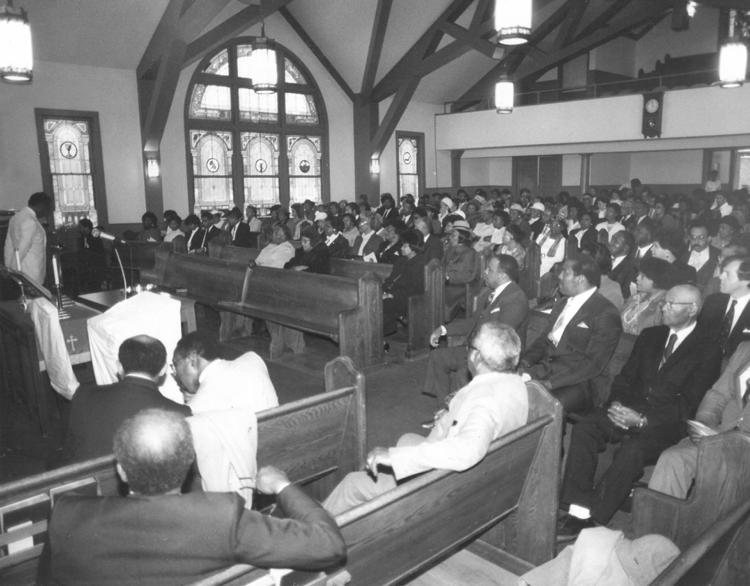 South Boston Baton Jazz Group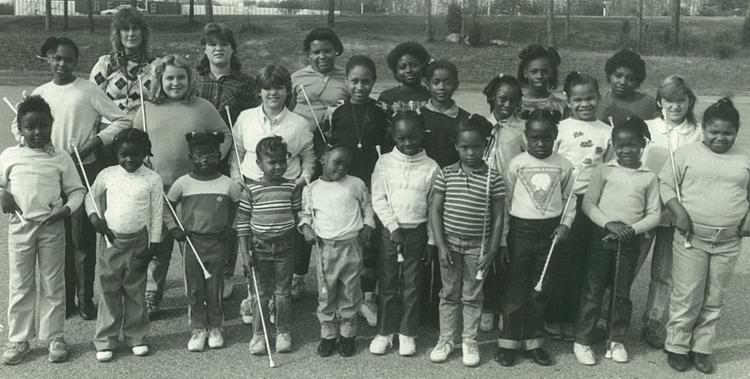 Who's who?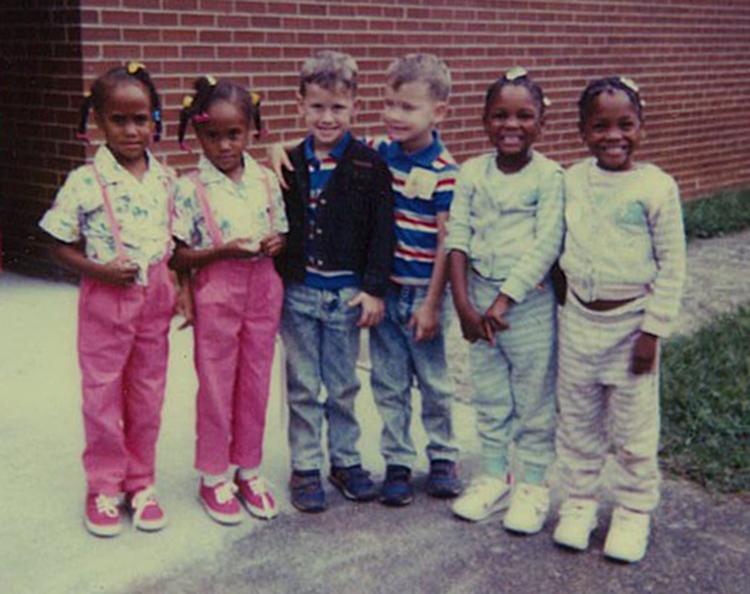 Woman's club meets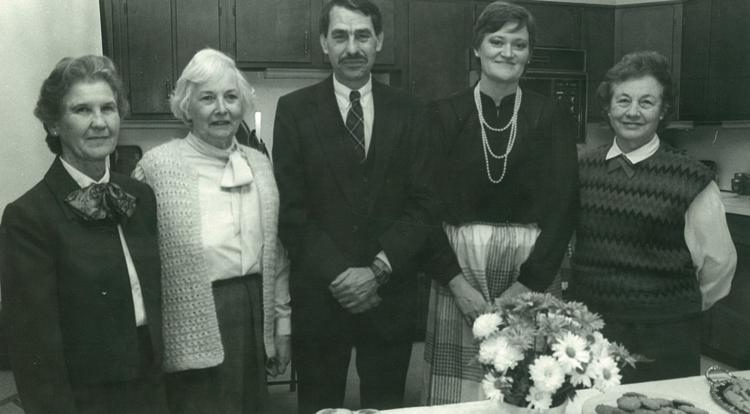 Junior High School Lions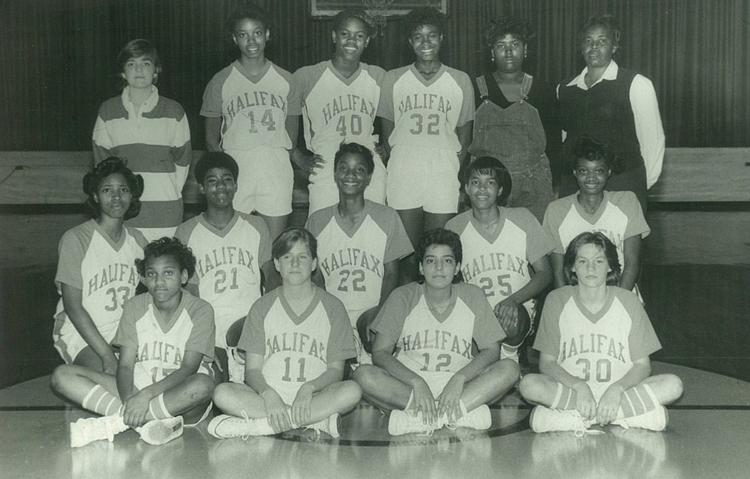 STOP six-band concert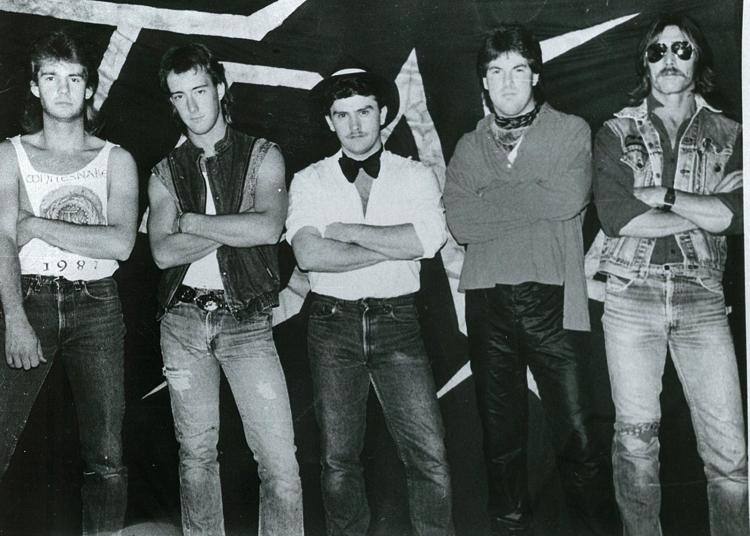 Career Day at Senior High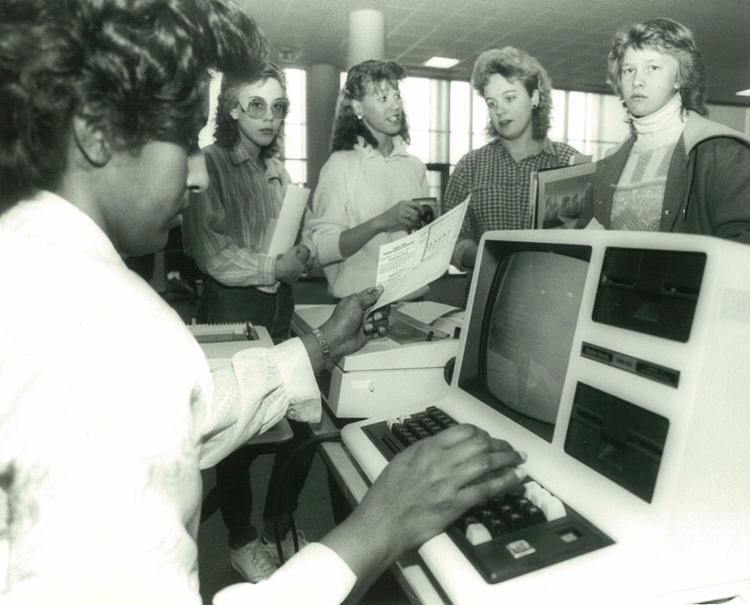 Indian research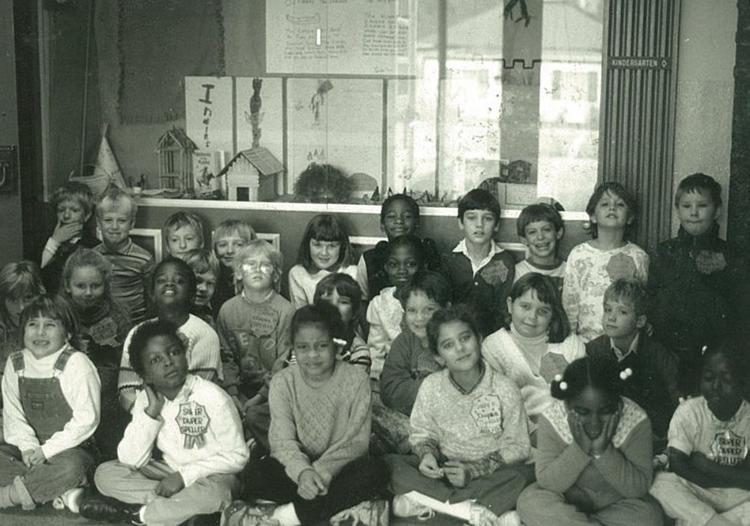 Broccoli Recipe Contest winners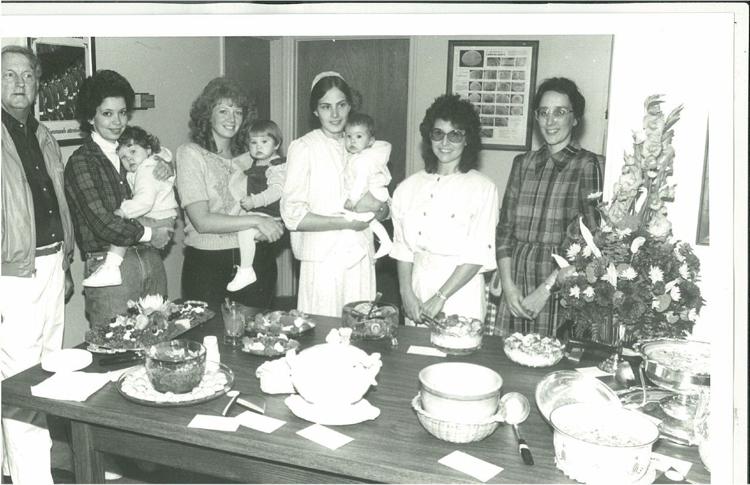 King service held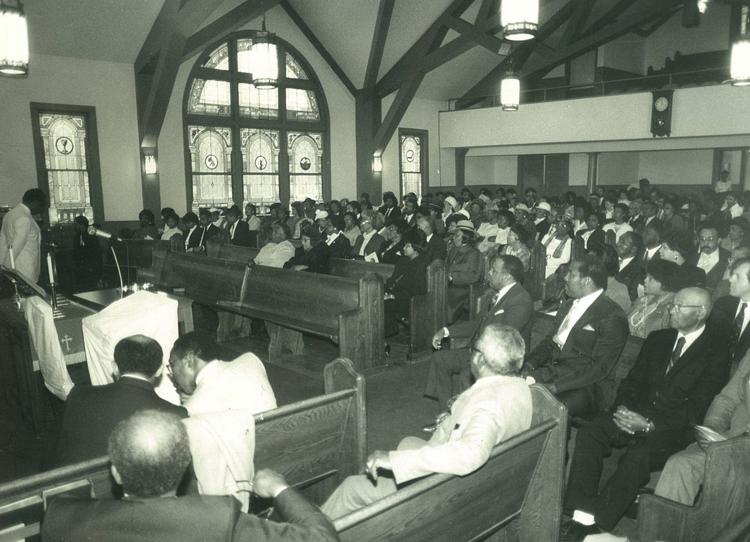 Preparing for the concert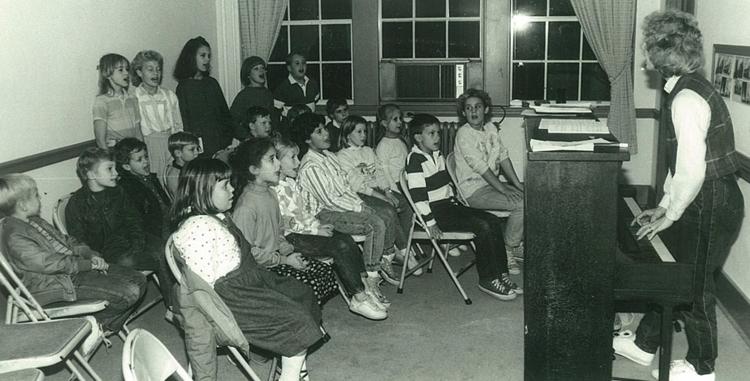 World of Sports skating rink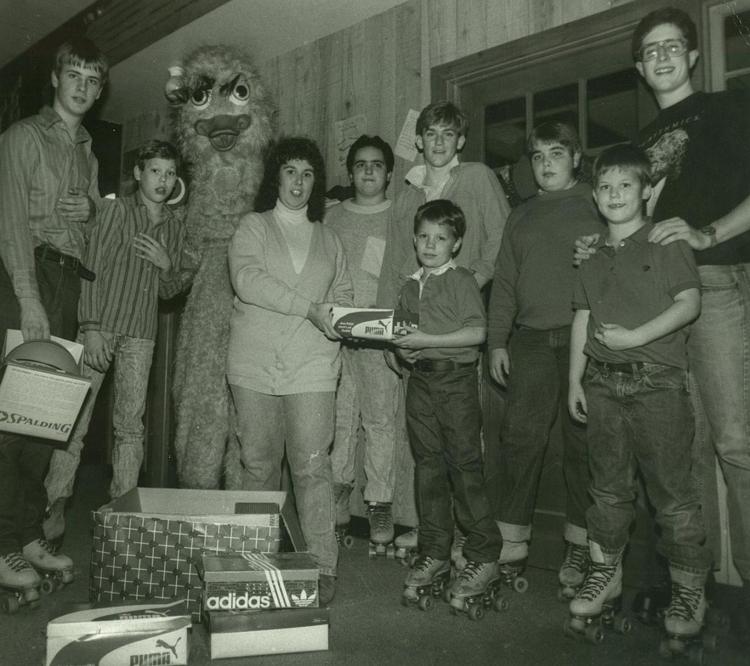 Roses recognizes district award winners

Essay contest winners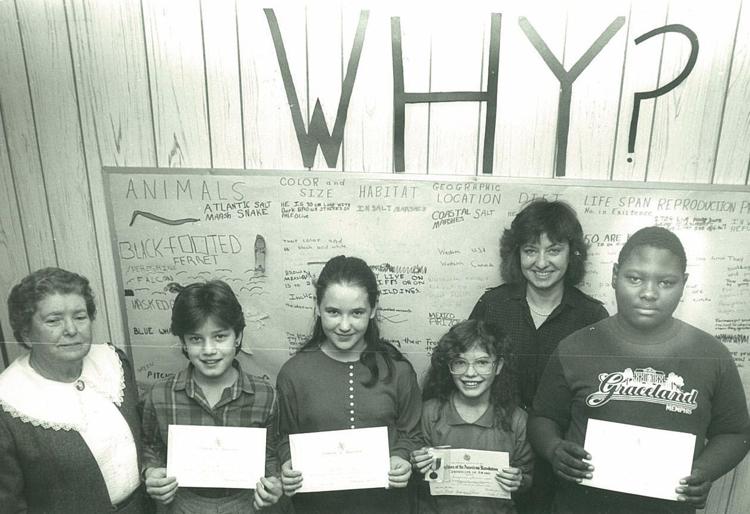 Reading in computer center at South of Dan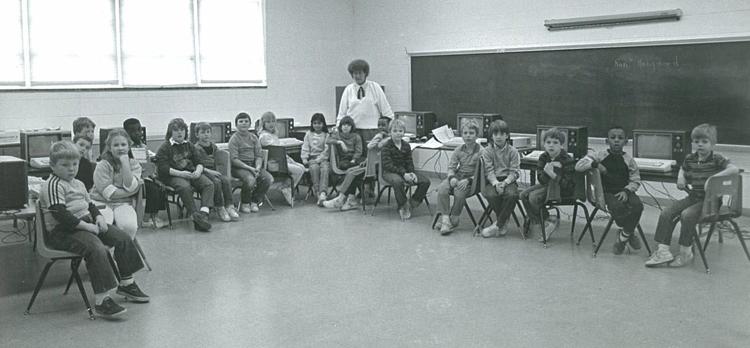 Doors close on Ingram Post Office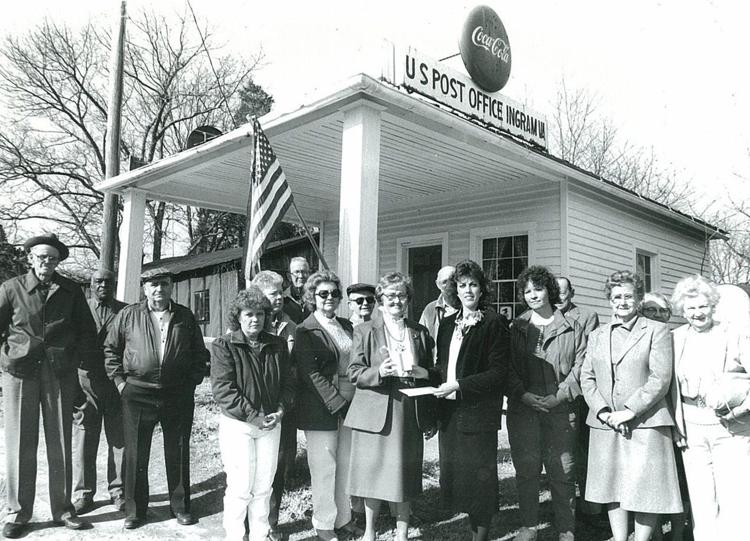 Students rewarded for reading achievement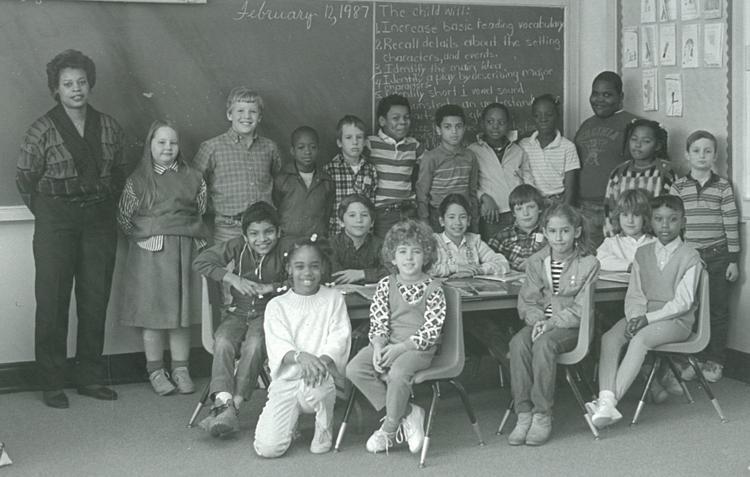 Celebrating 75 years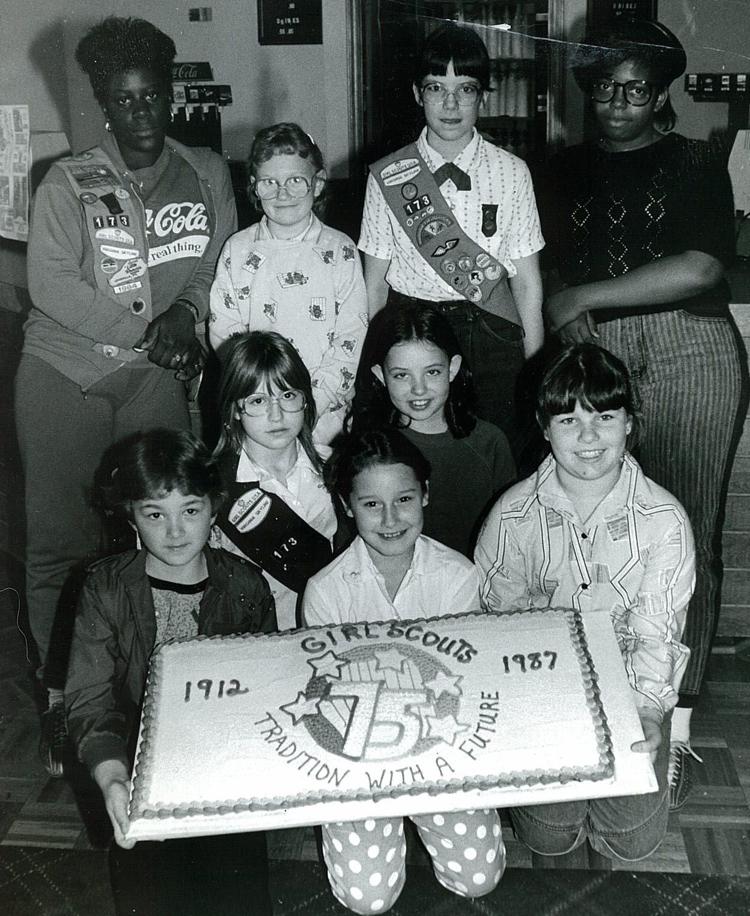 Kenneth and Marie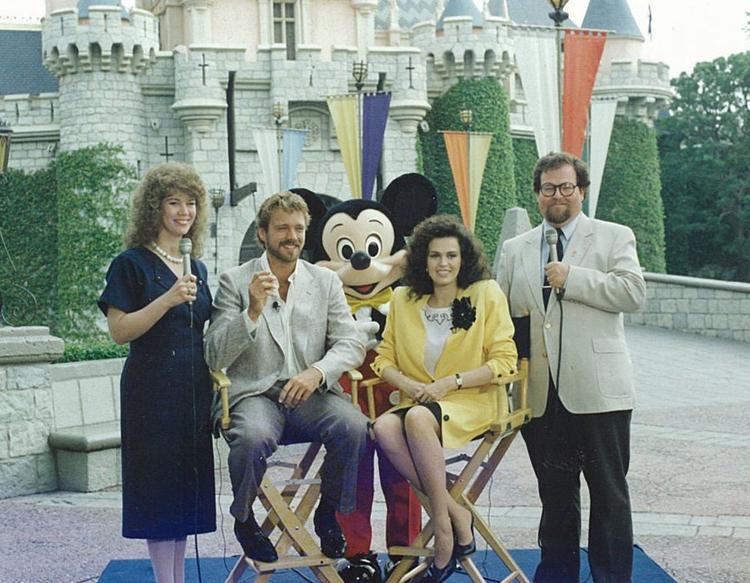 Kids' Kollege in 1994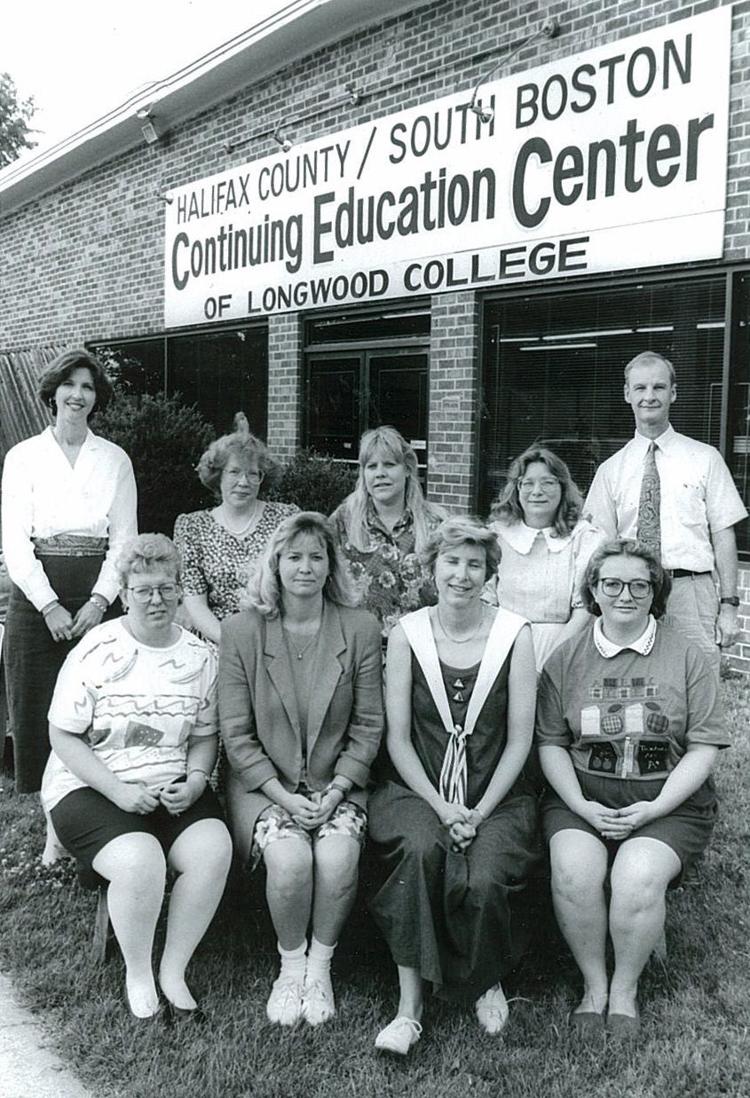 Learning the printing press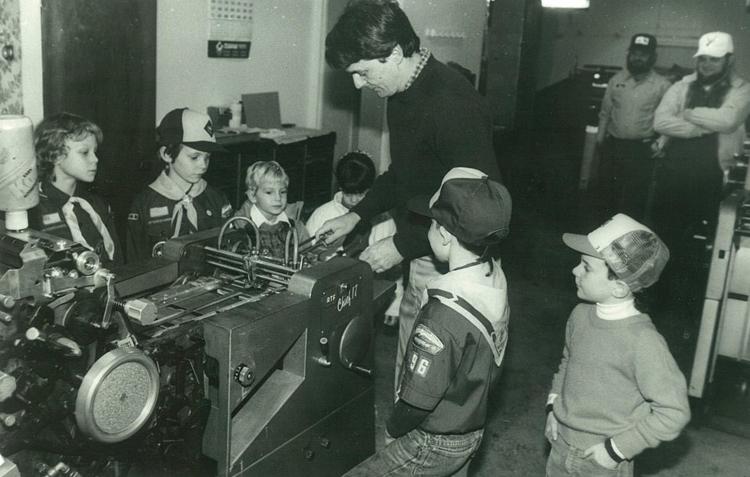 Virgilina Elementary first grade class 60 Years ago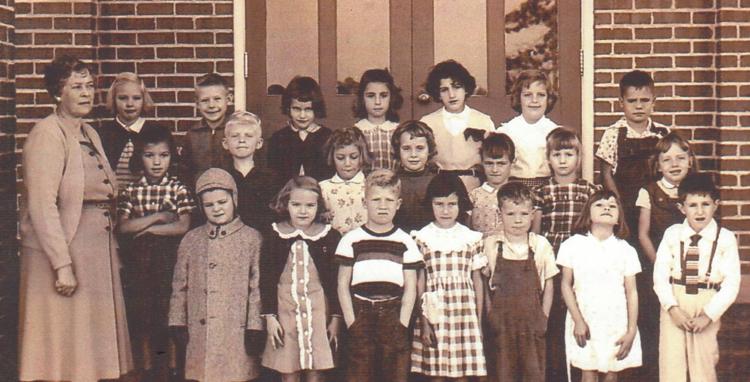 Virgilina Girl Scout Troop #215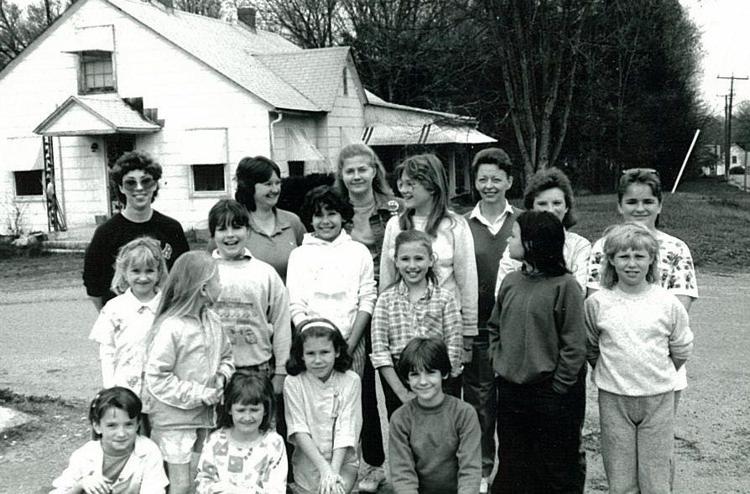 Pig farm tour in Alton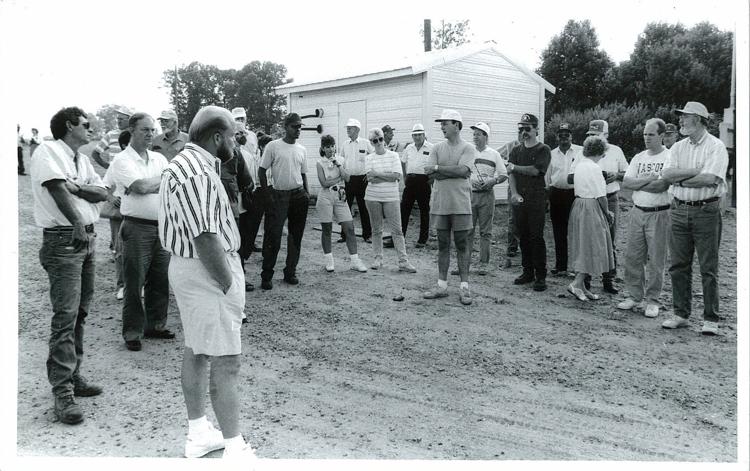 U4EA performs with stop six-band concert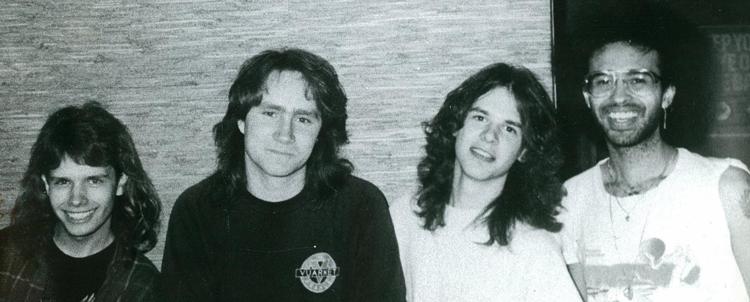 Jamestown fort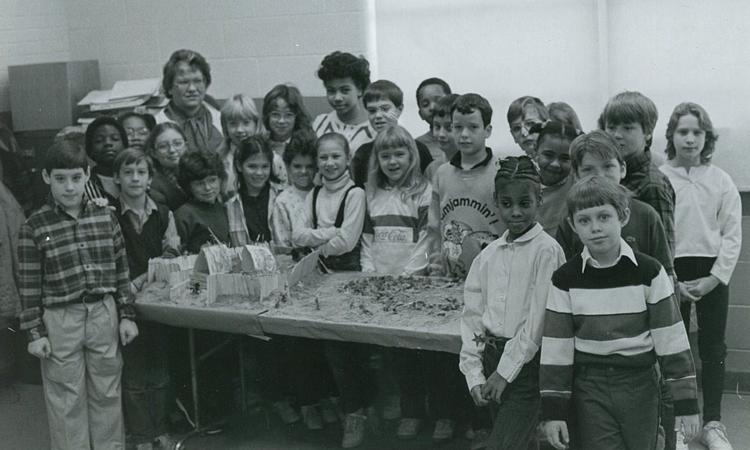 1987 Olympics Day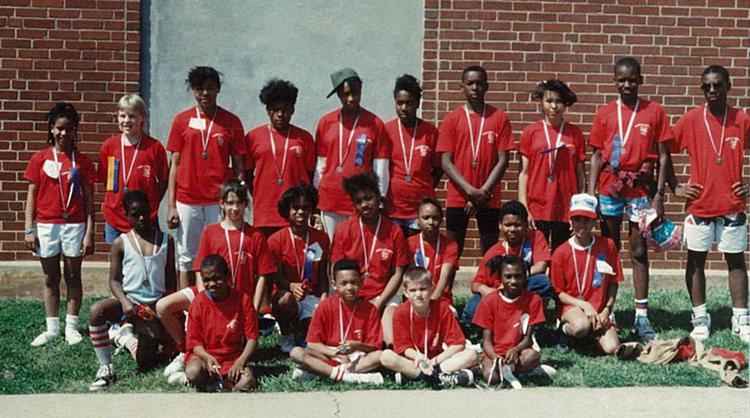 Tobacco Task Force meets

Halifax County Senior High Florist Department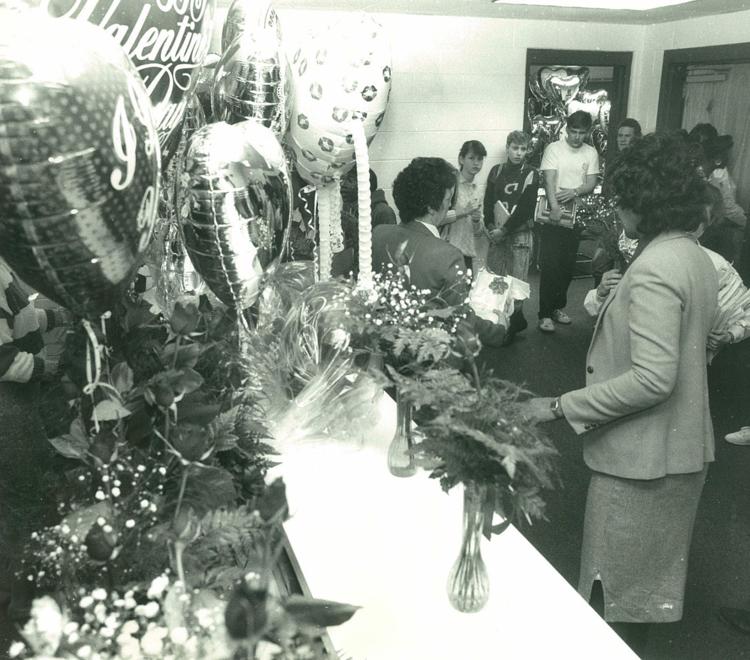 DAR essay contest winners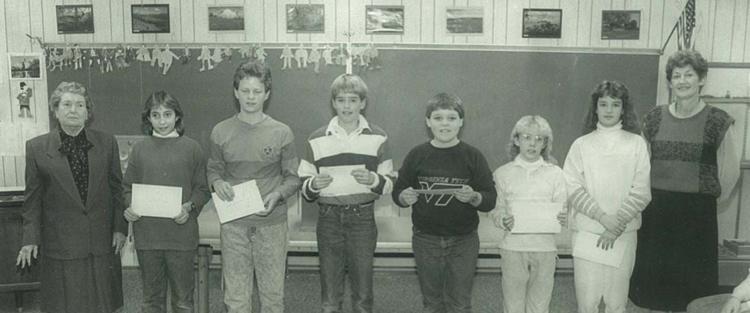 New birthing center dedicated
Battling the blaze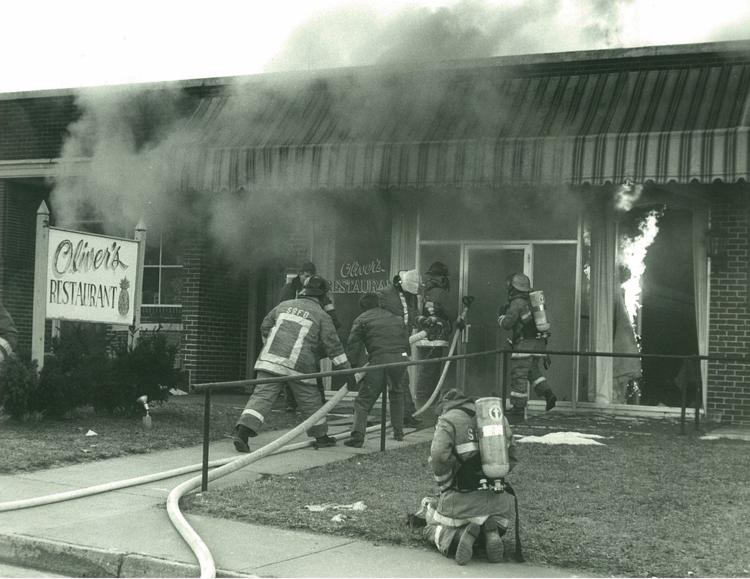 On the march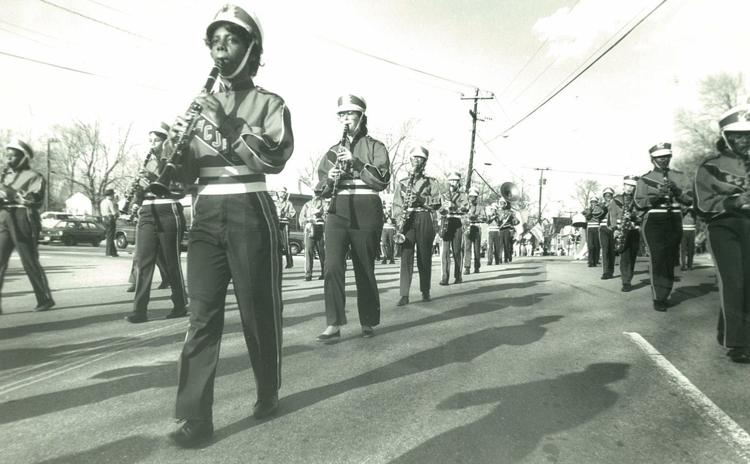 SCA donates food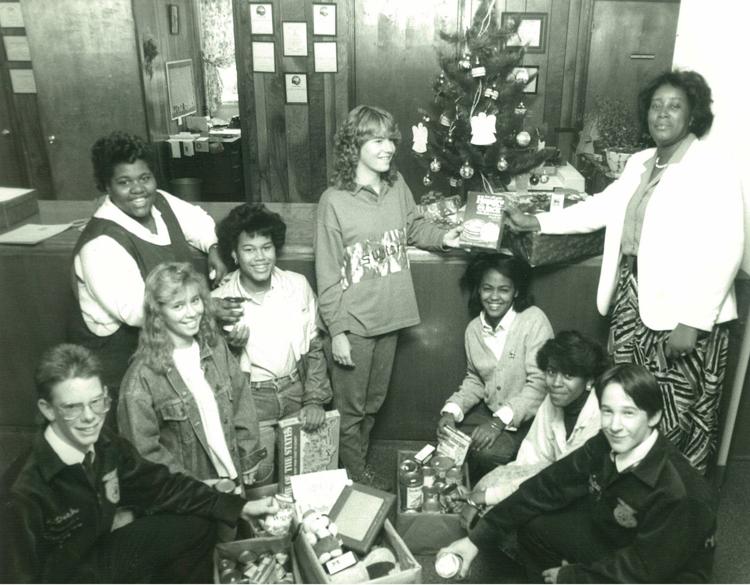 Tough defense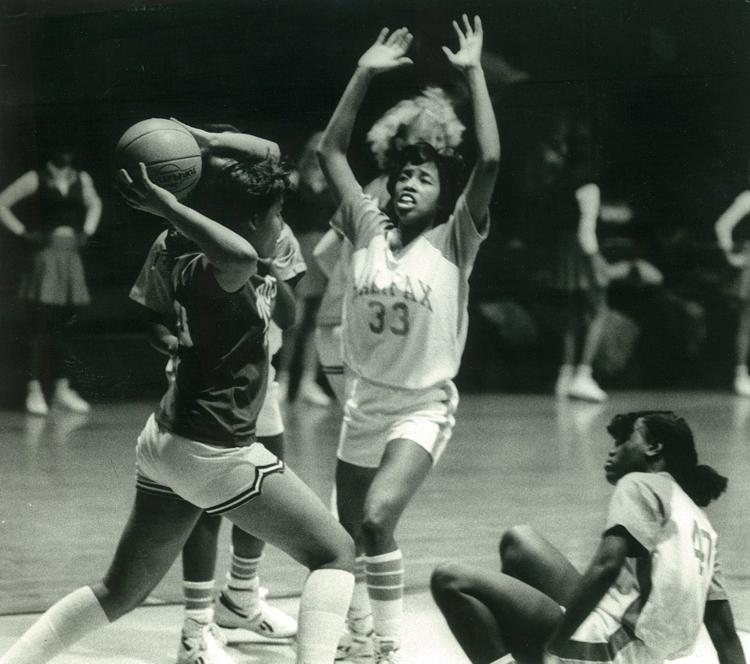 Community Christmas Concert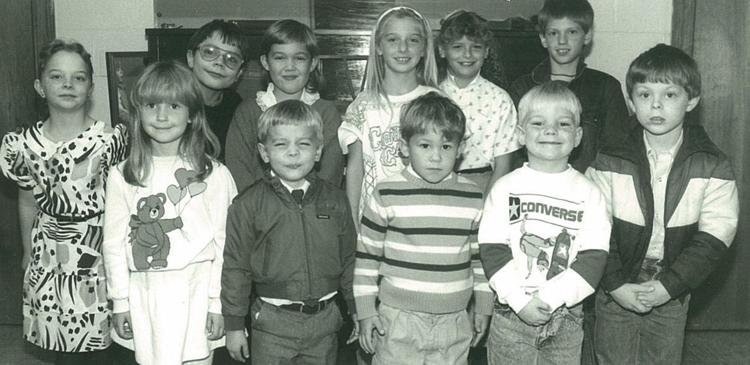 United Way board members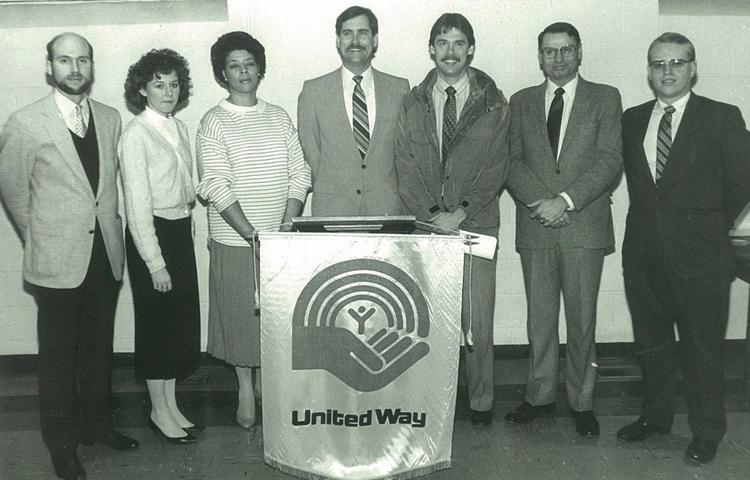 Retiring Halifax County Community Action Board of Directors

Hospital employees contribute to United Way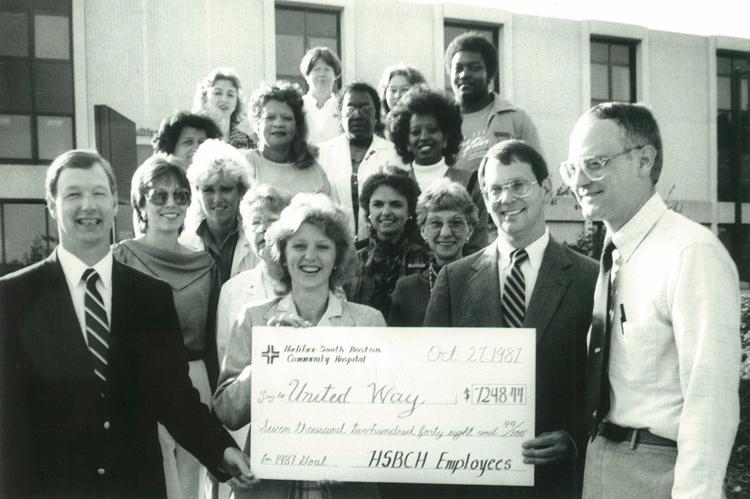 Last-minute campaigning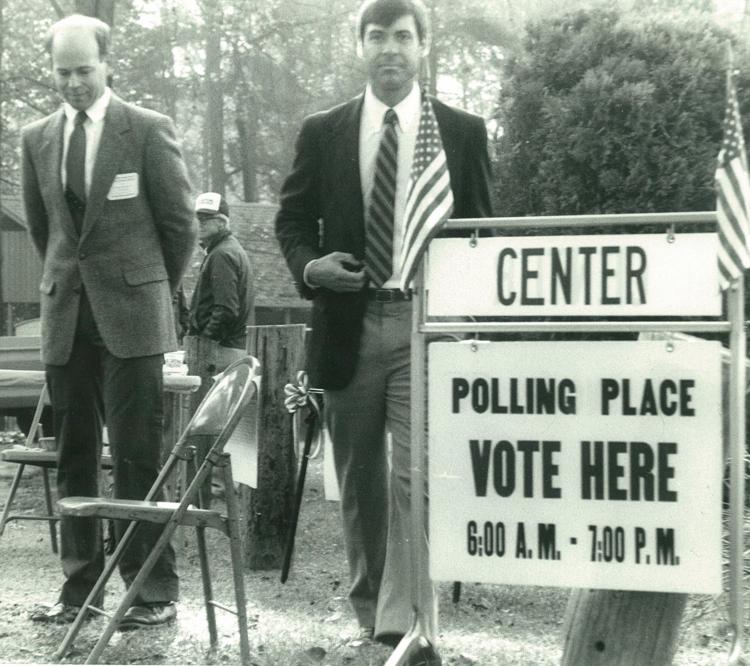 Looking over the announcement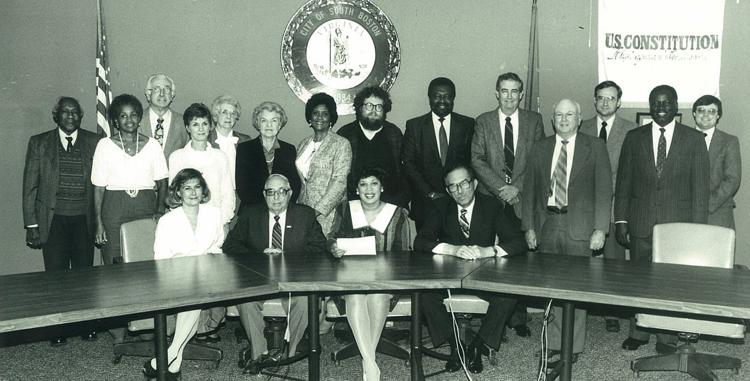 Midget champs
Cast of 'Annie'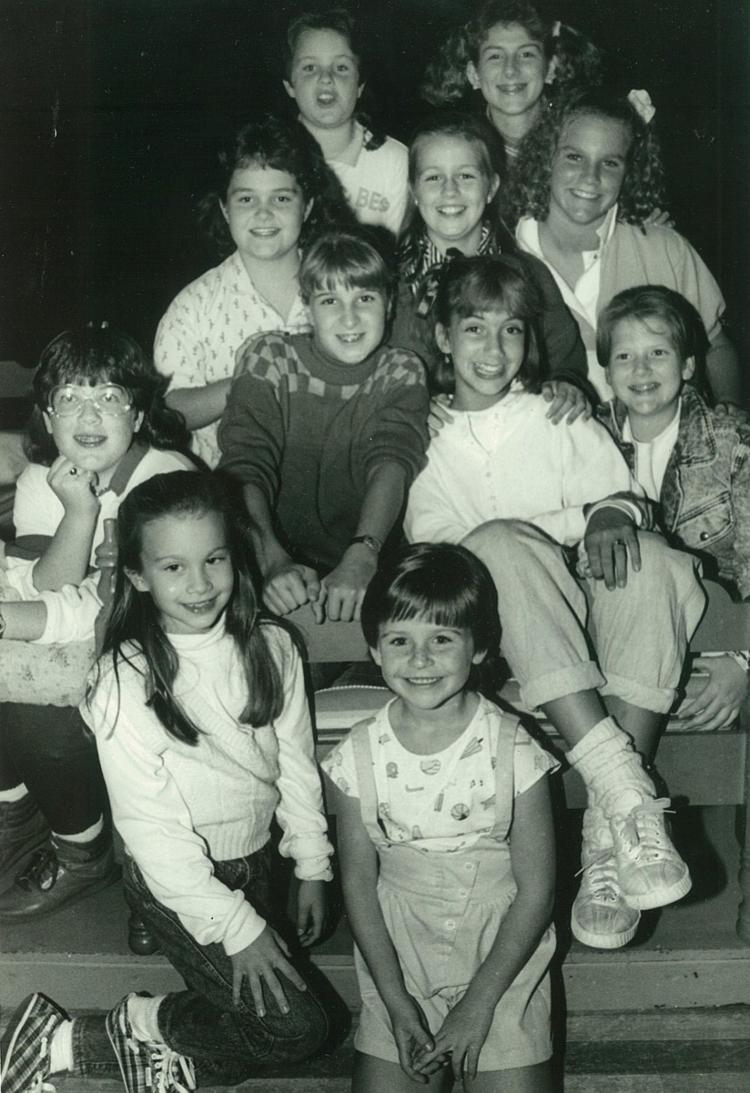 Making presents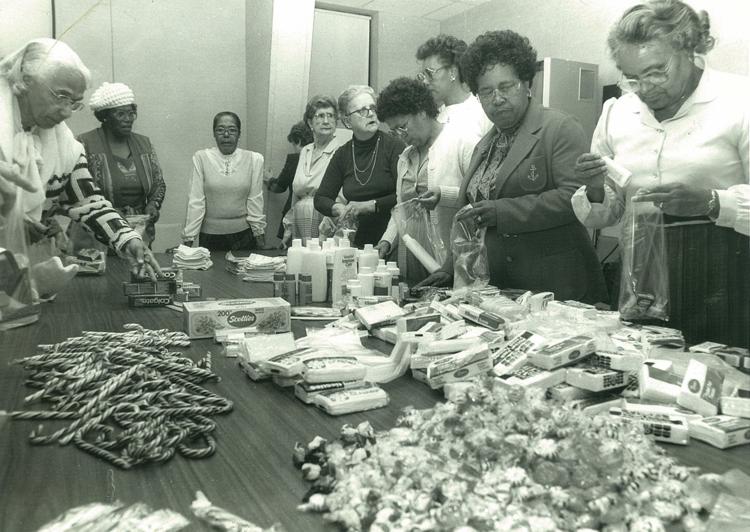 Medal and certificate recipients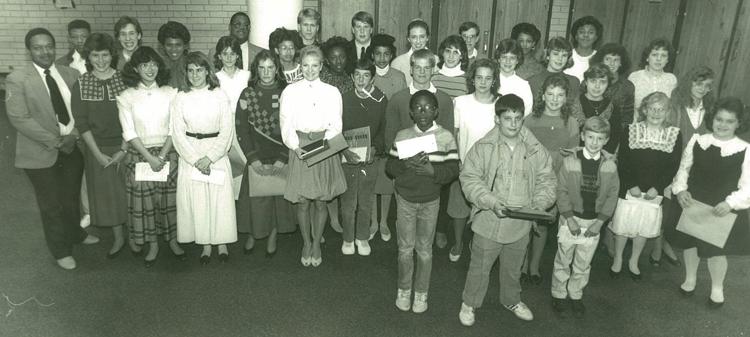 Career Day at Senior High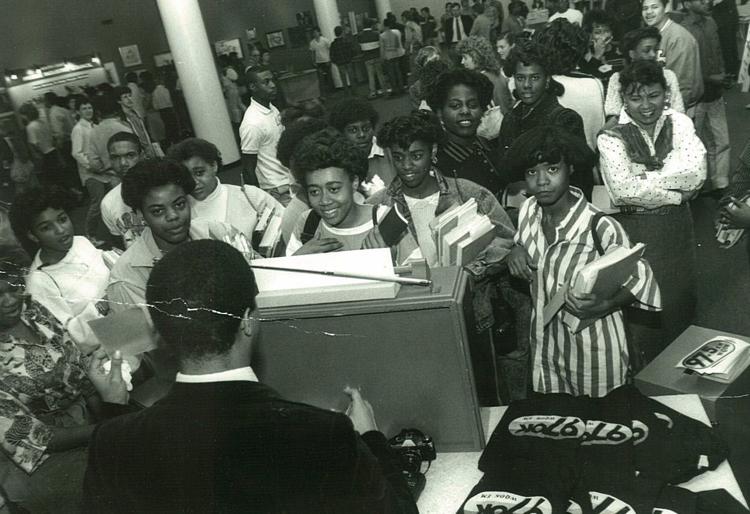 Essay contest winners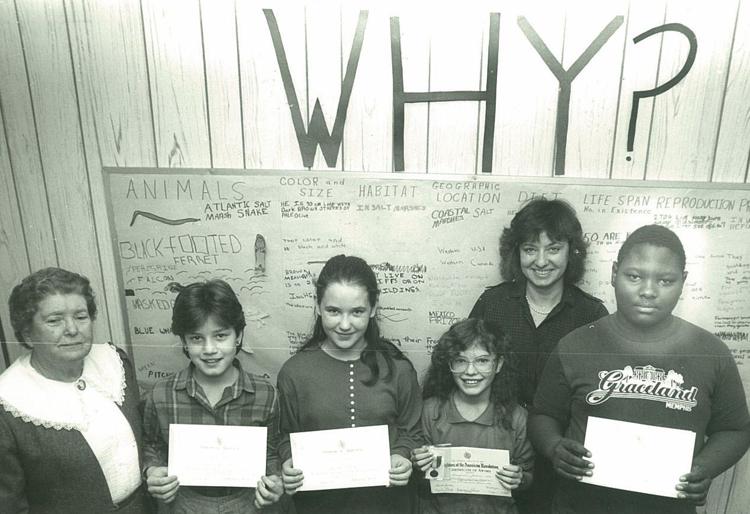 Cantaloupe Festival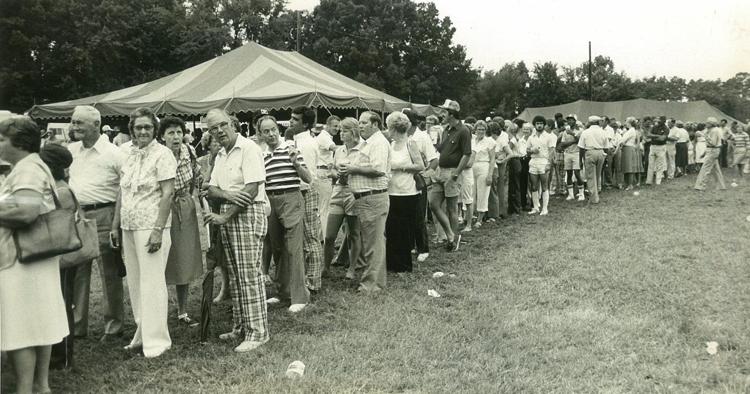 Registered nursing students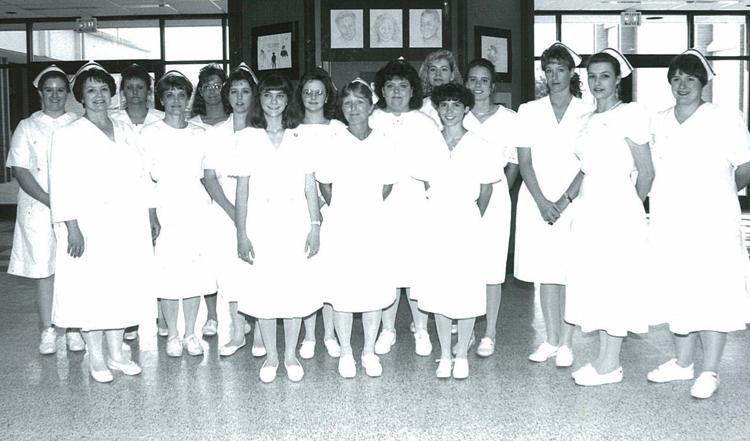 Basketball camp in 1991

ABWA officers installed in 1991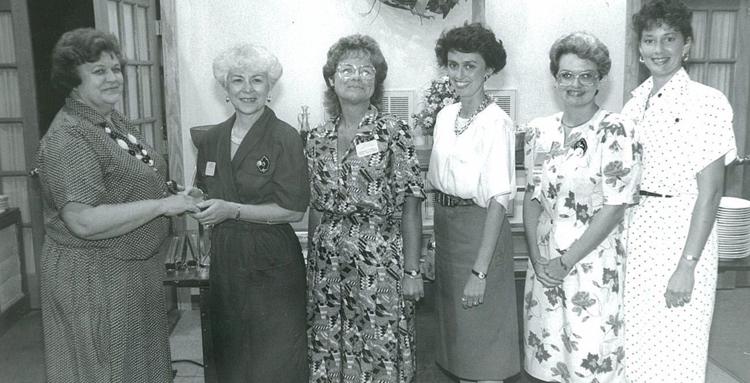 Day Care Center honored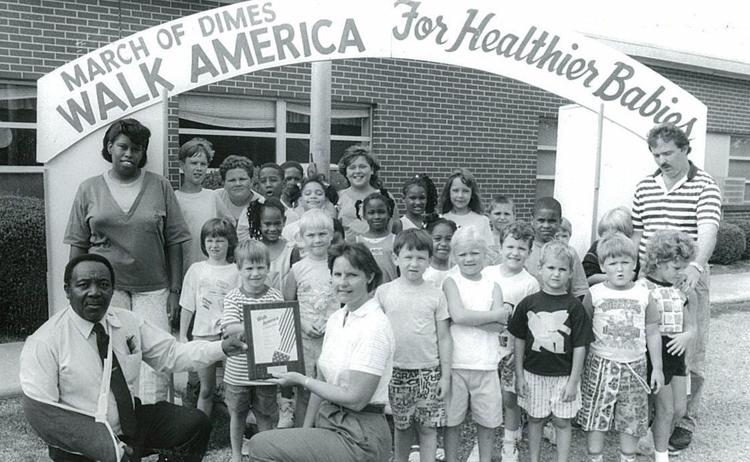 Democrats meet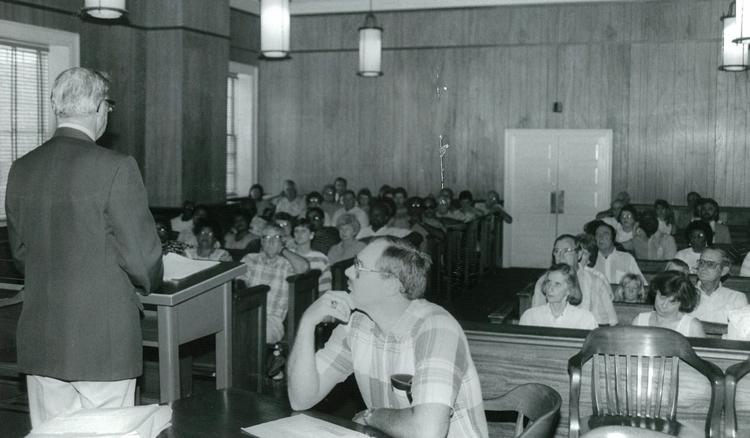 4-H Fashion Revue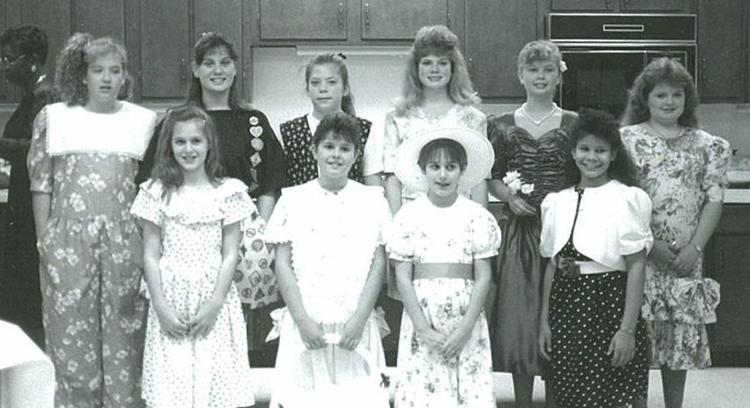 Division champions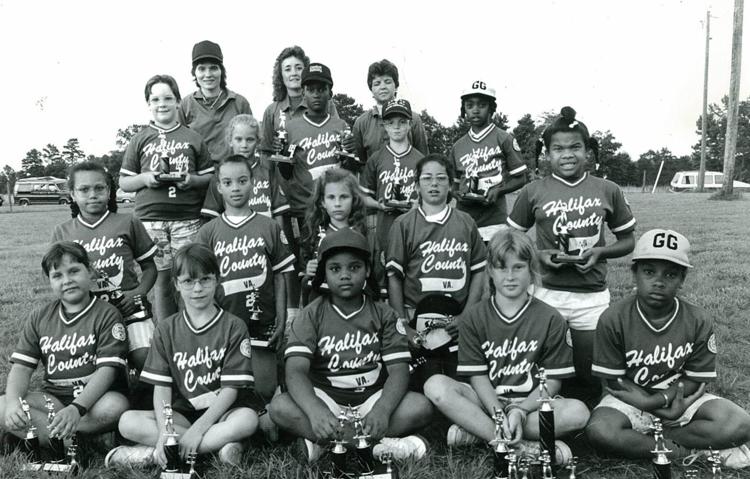 Ponytail champions in 1991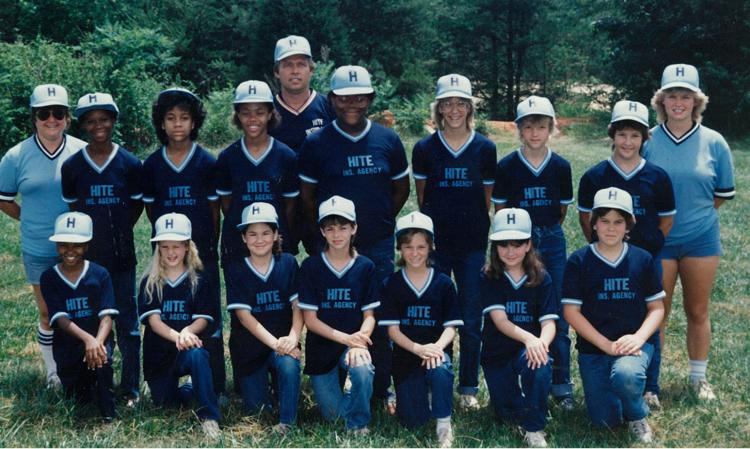 Halifax-South Boston Angels team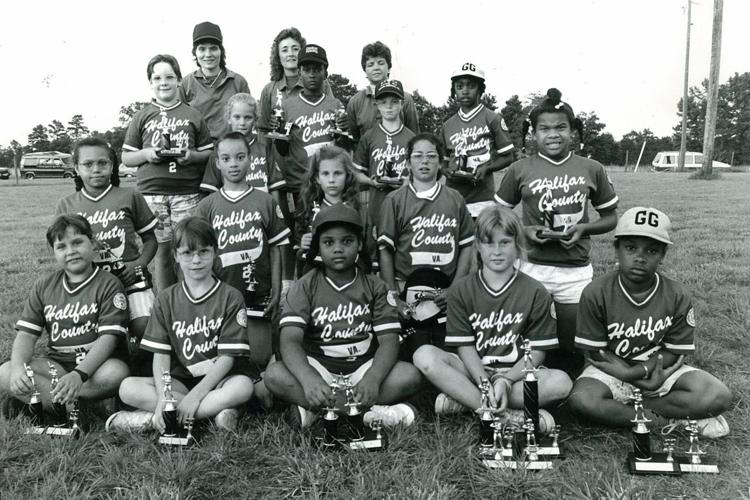 Off for a week at summer camp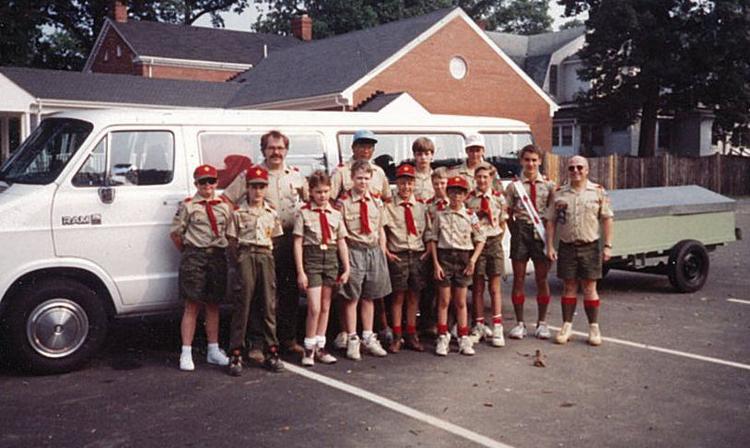 Appointed to position of warrant officer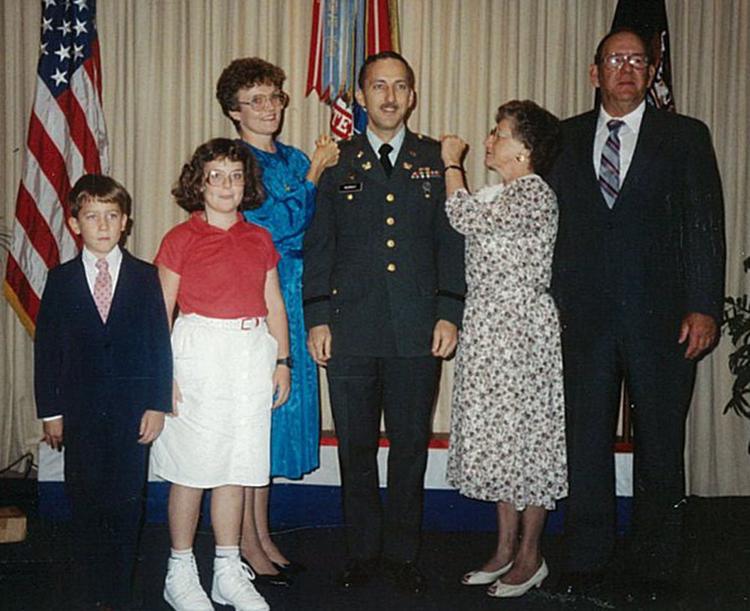 Handmade afghan raffled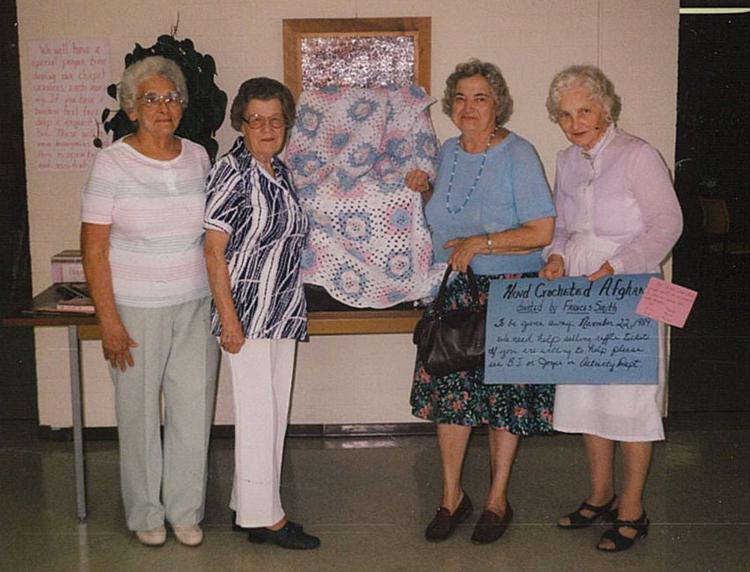 Cooperative Month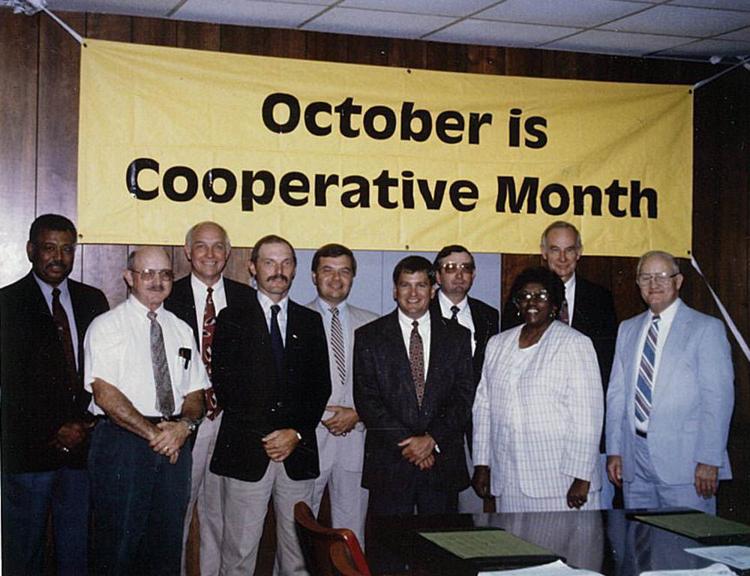 Lunch with students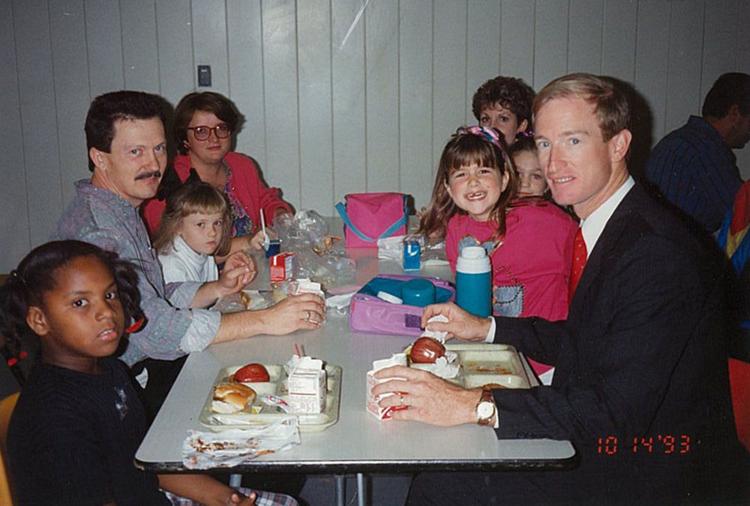 Barn owl nests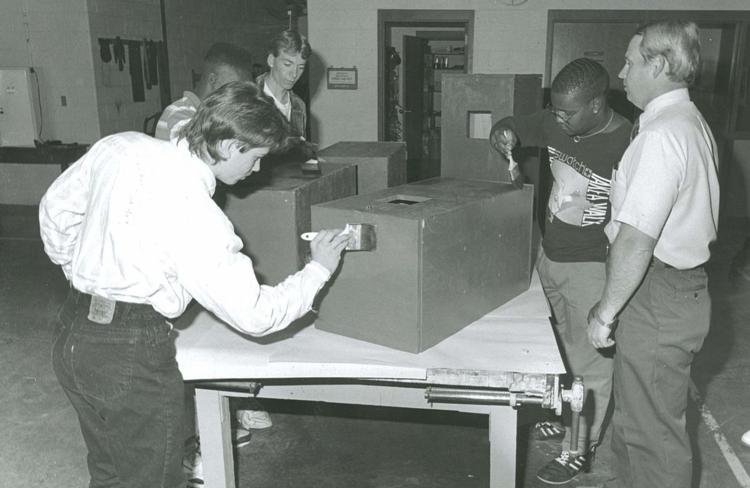 Little olympians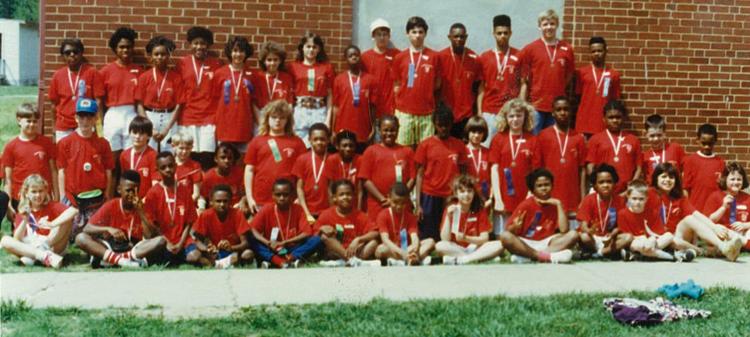 Wishful thinking?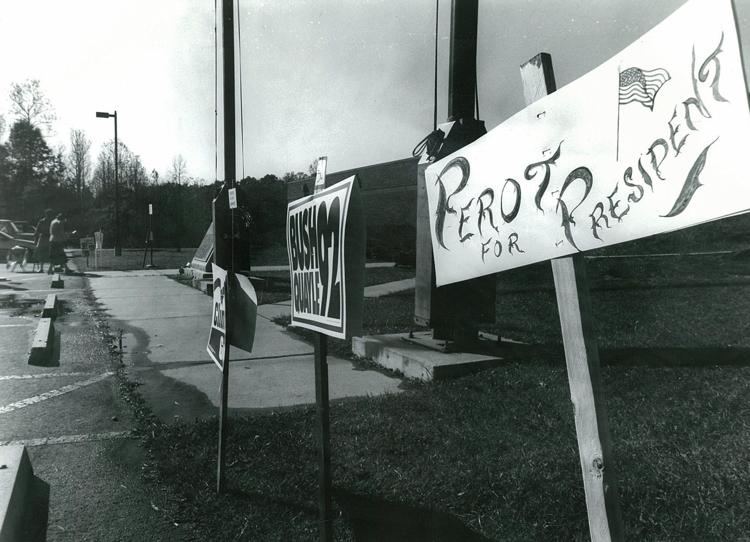 Pilgrim Lady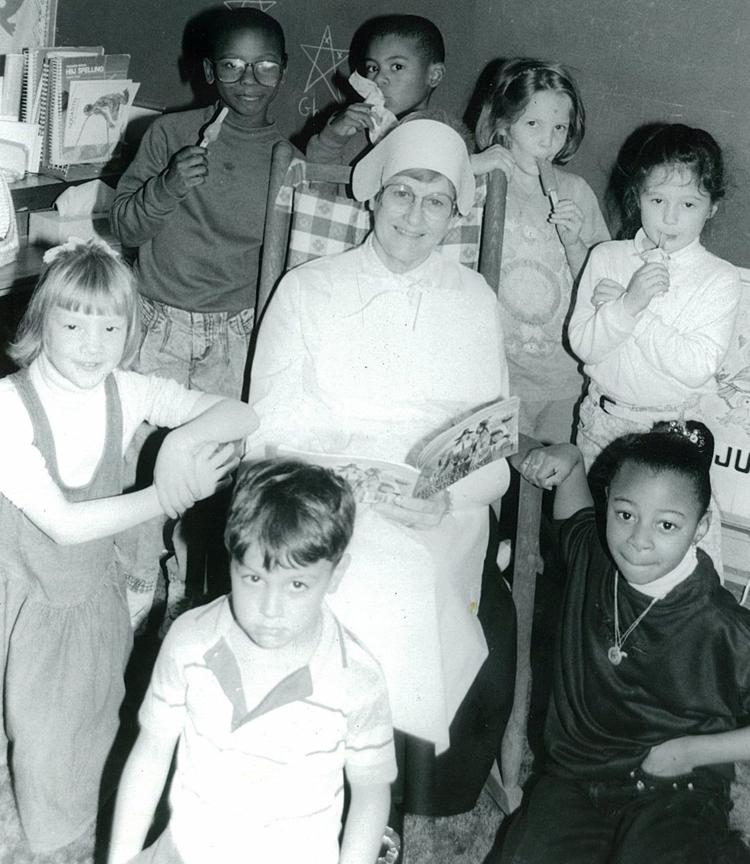 Halifax County Community Action Agency Board of Directors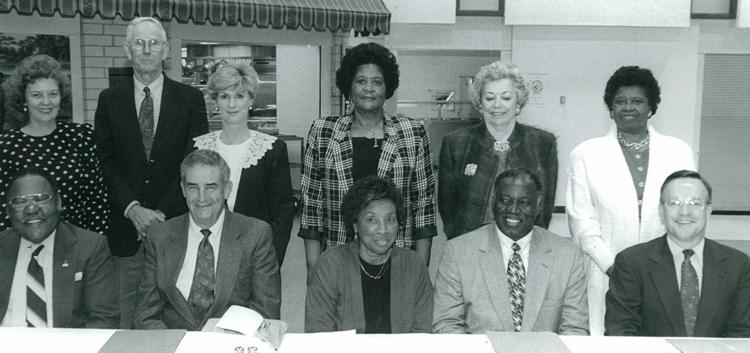 'Chick or Treat?'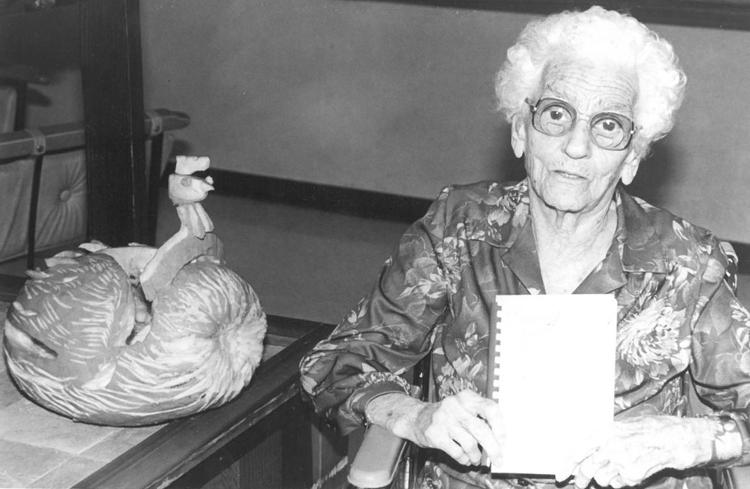 Hyco road ruritan club officers in 1993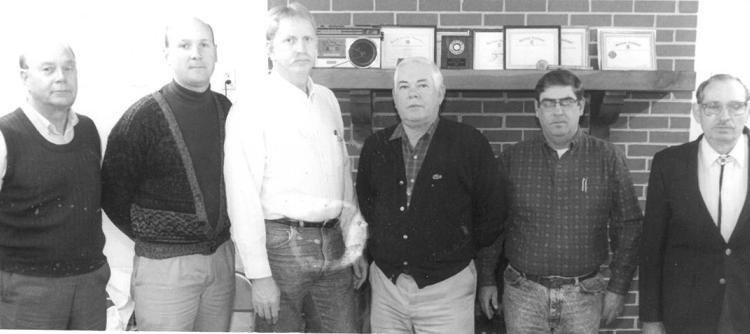 Community Chorale prepares for concert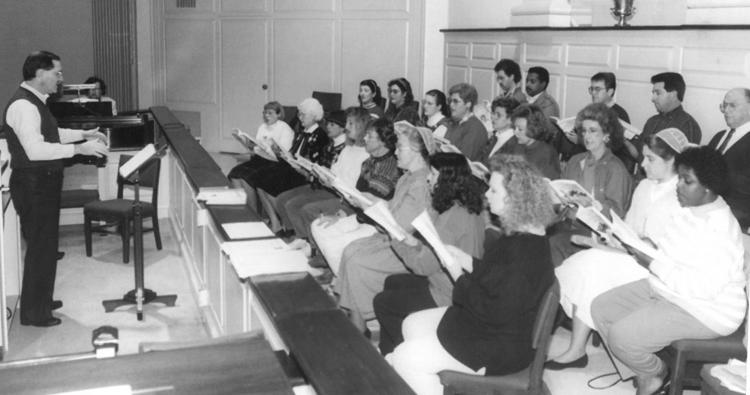 'A Christmas legacy'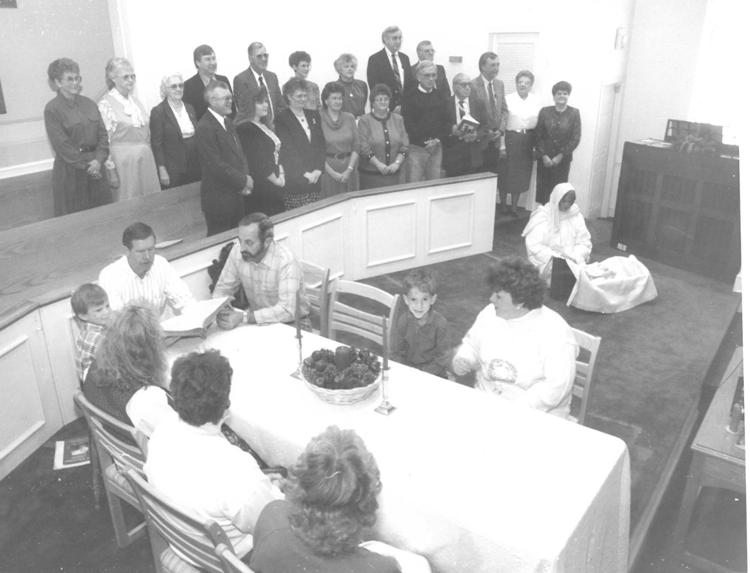 Adopt an angel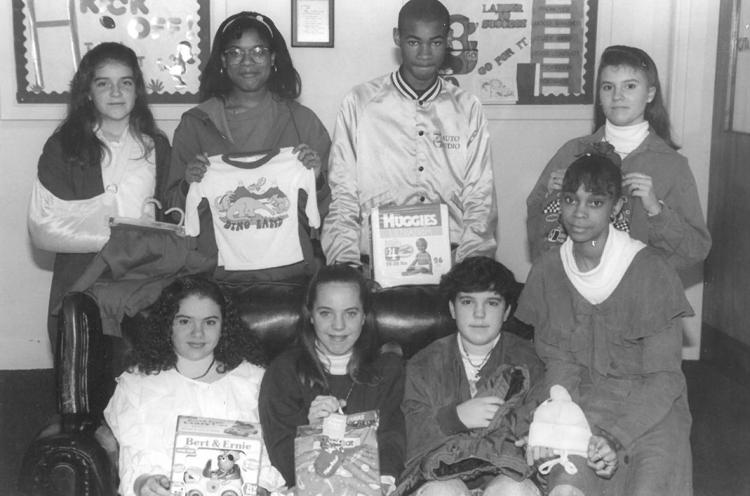 Students make 'stone soup'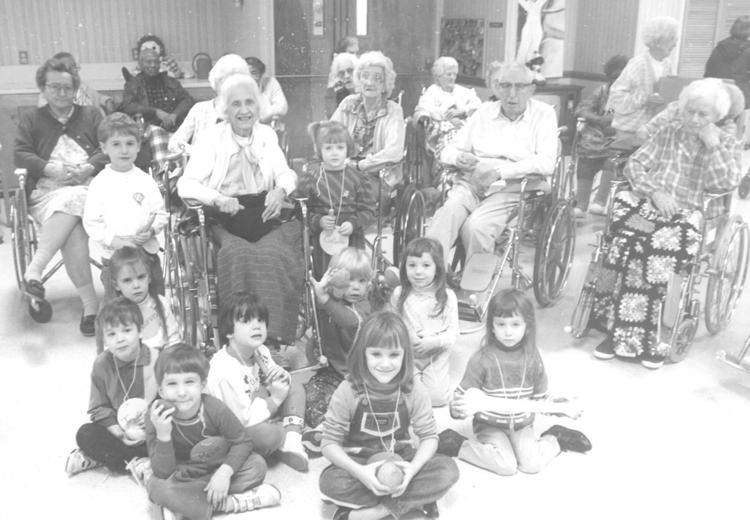 Talking champ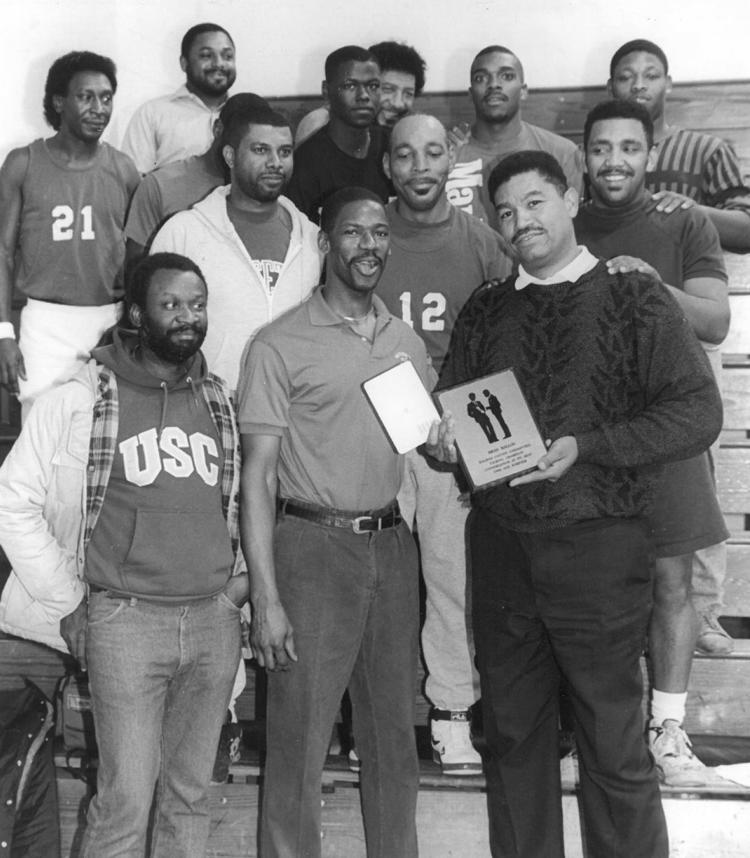 Blast from the Past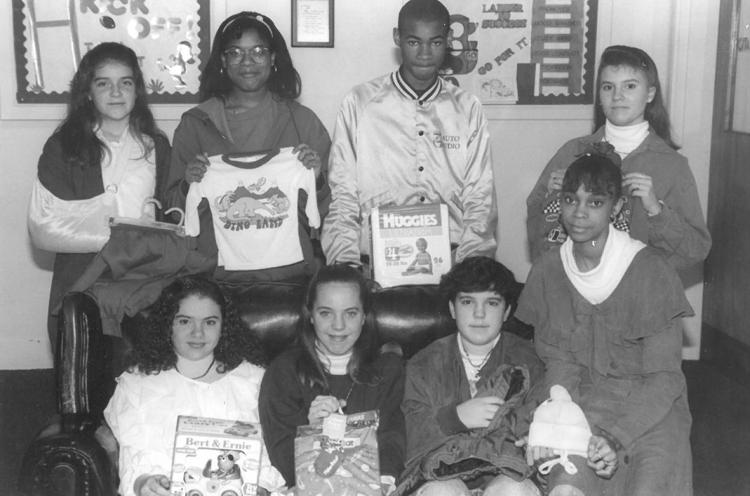 'Shared kidness'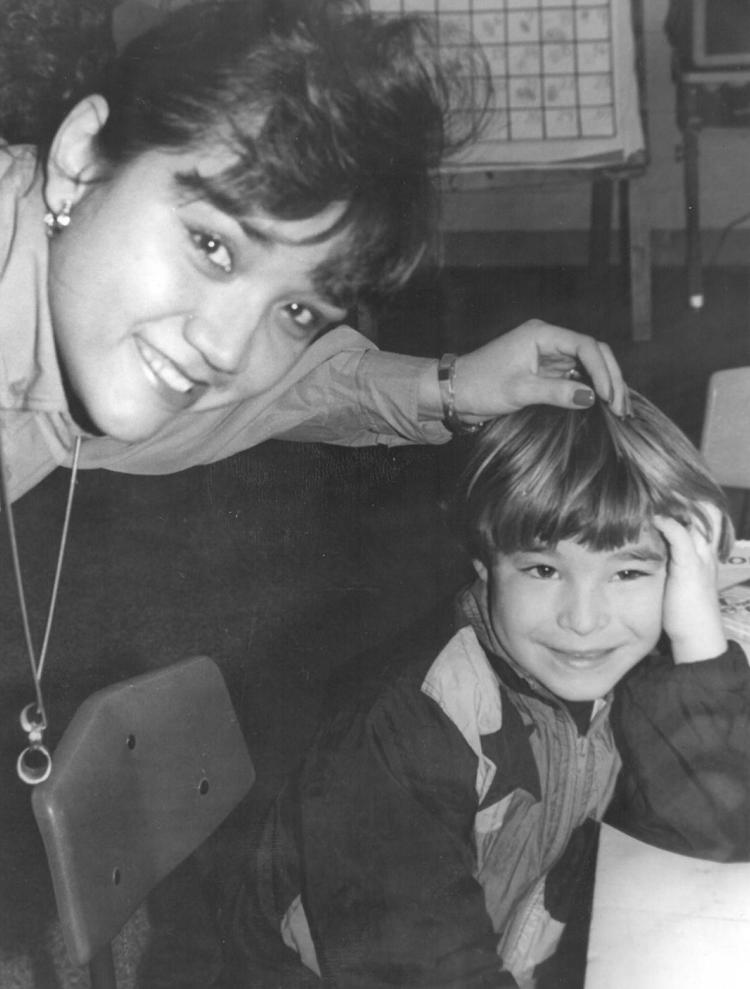 Blast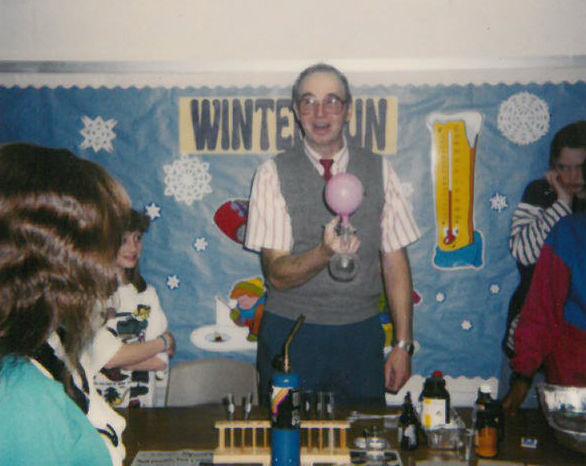 Blast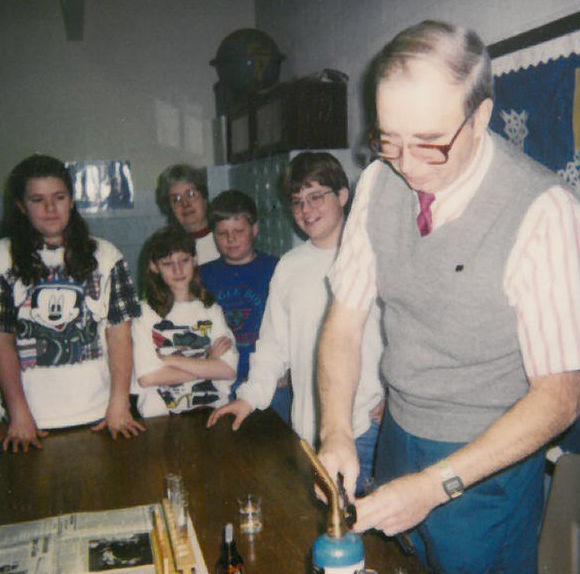 Remembering South Boston's Company 'F'

Share the fun talent show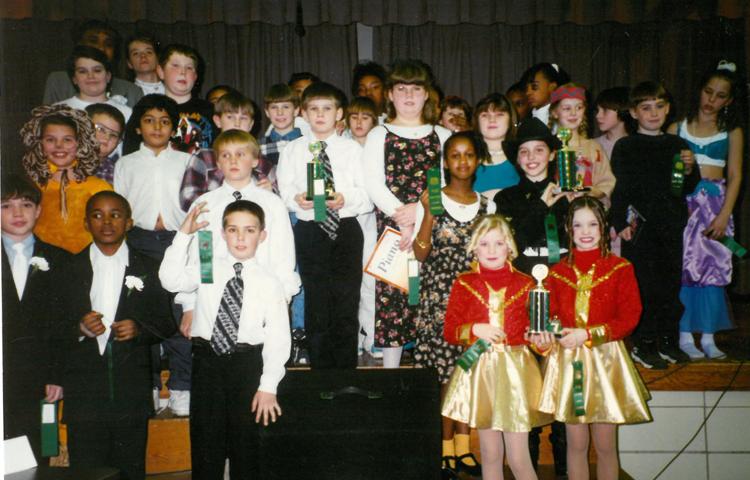 A good turn for the community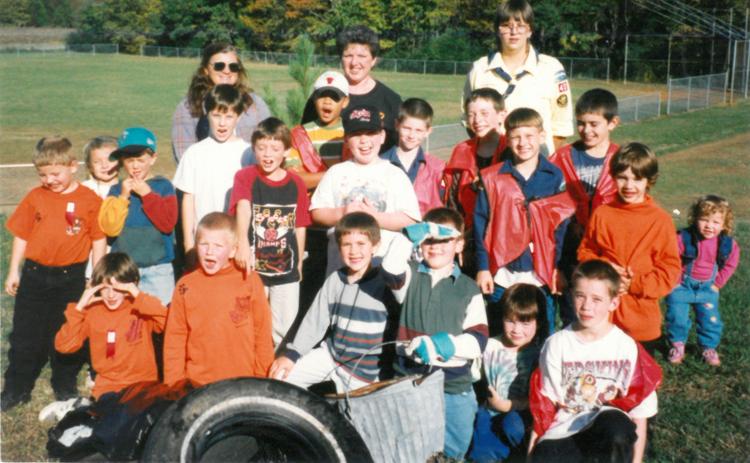 Halifax County 4-H Share The Fun Show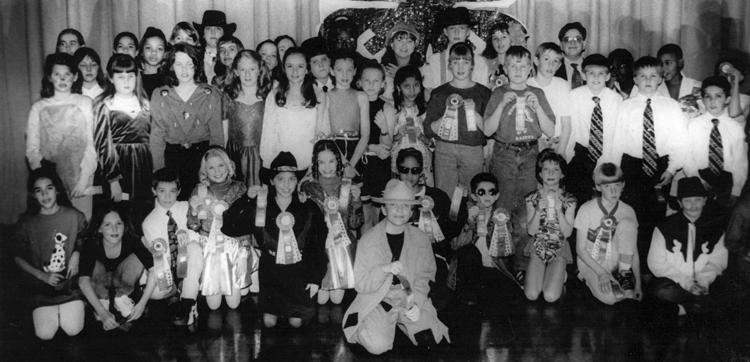 Passports for International Day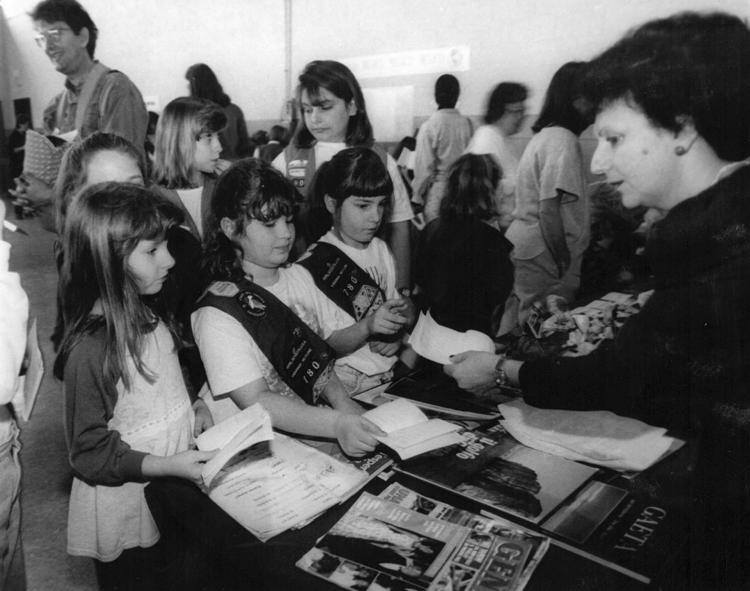 Food drive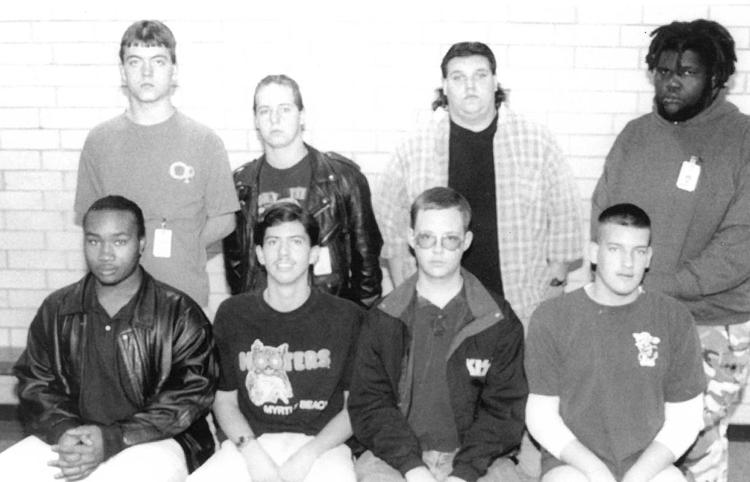 Halifax County Cancer Association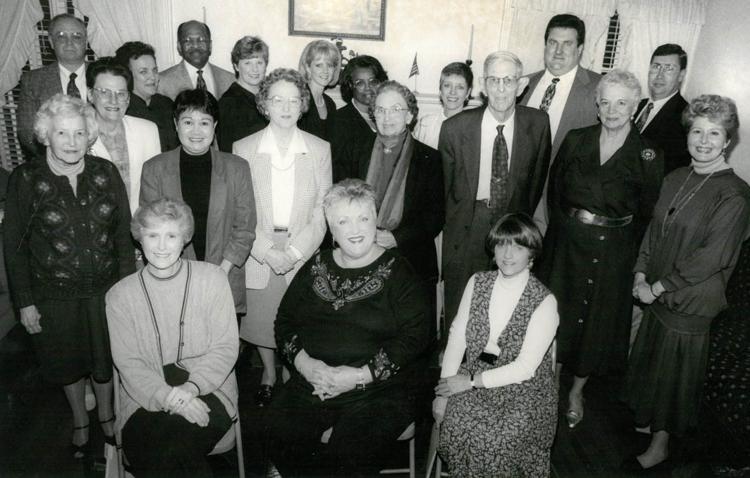 Toddler's Walk-A-Thon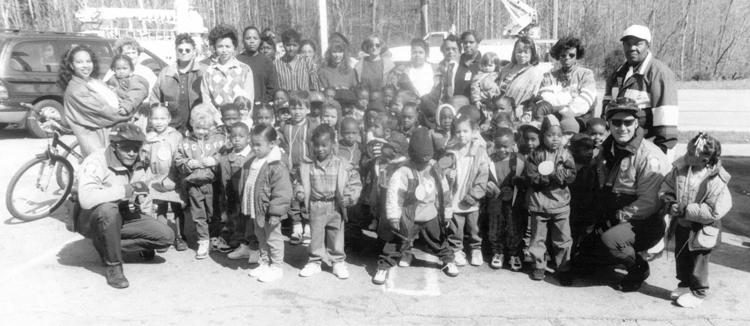 Young bowlers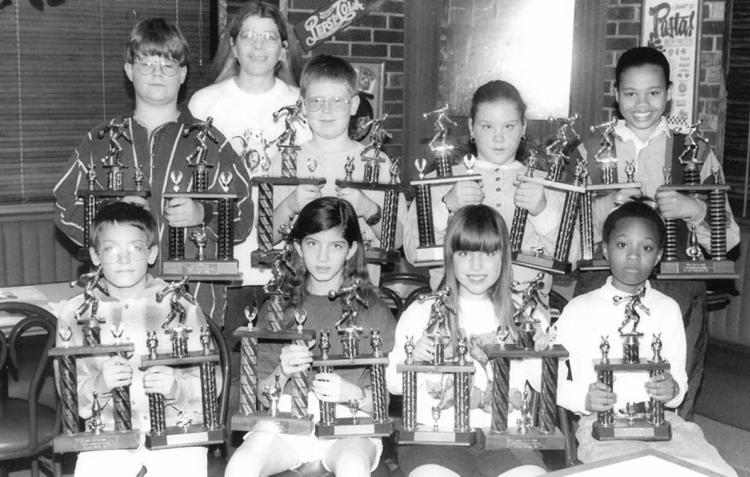 Concert and parade competition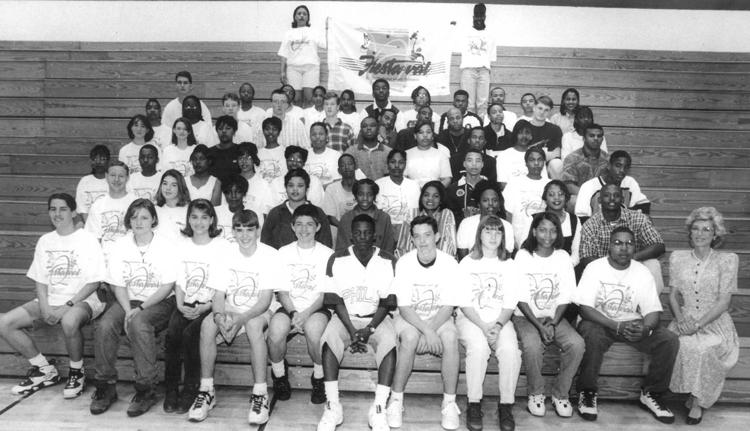 Education association honors leaders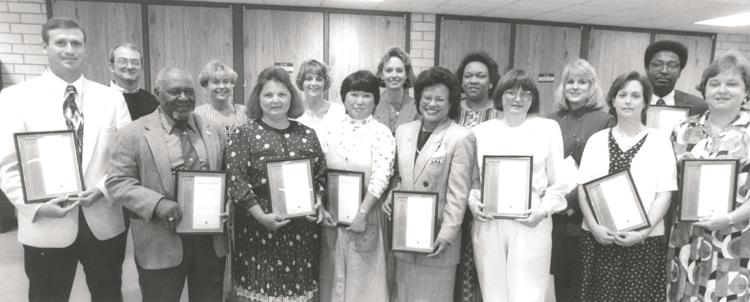 Cedar Grove School in the early 1920s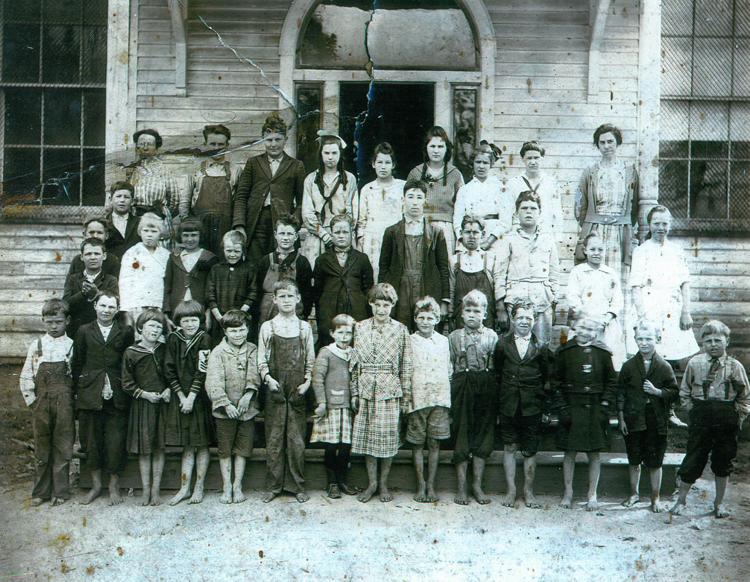 Getting ready for the Summerfest in 1996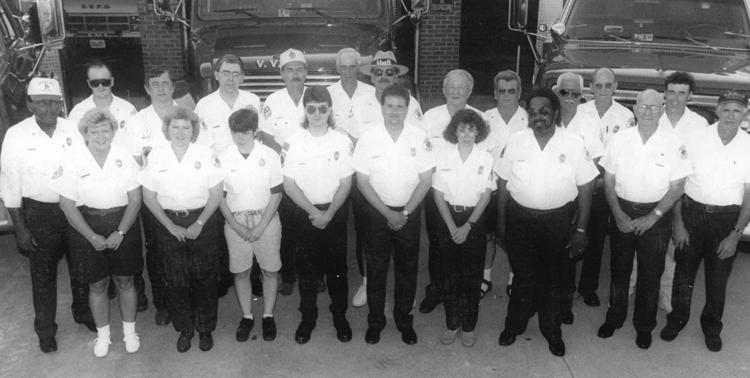 Halifax County Hokie Club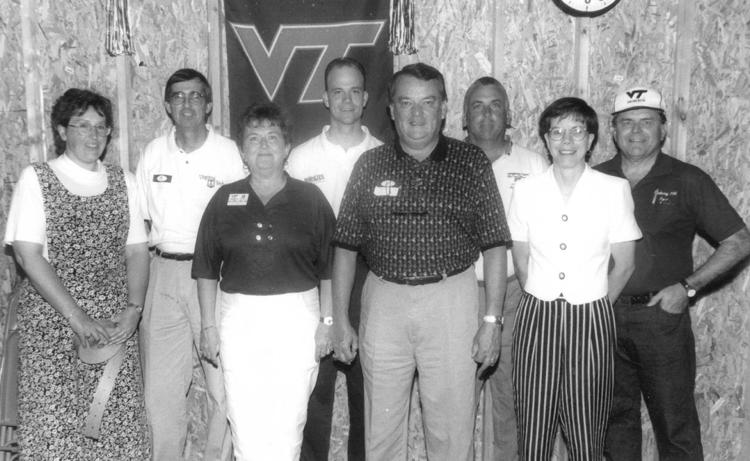 Green family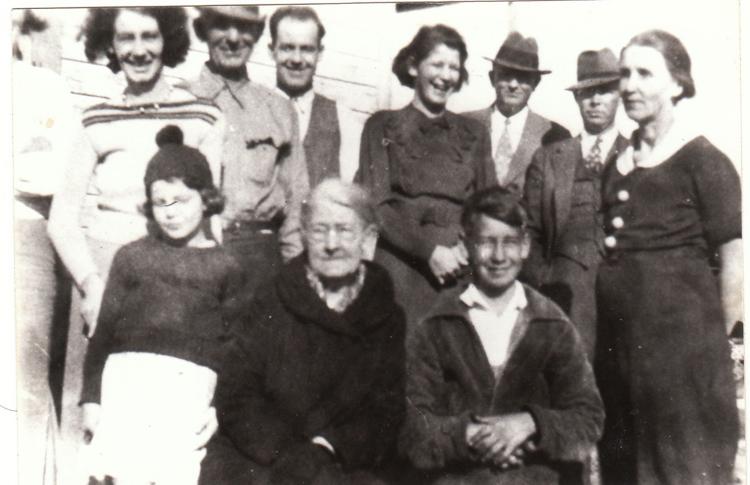 Daystrom closes in 1996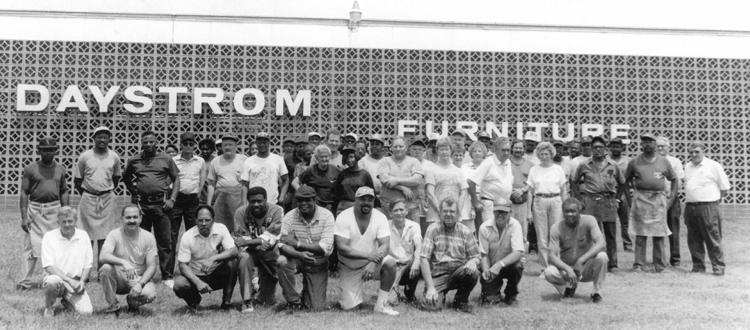 Kids' Kollege at CEC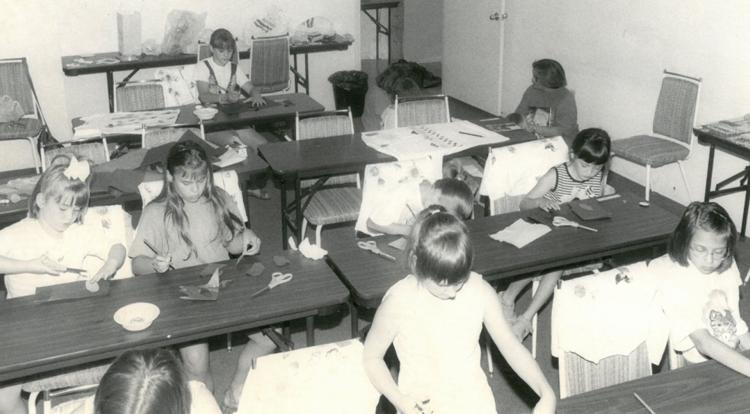 Title I parent honorees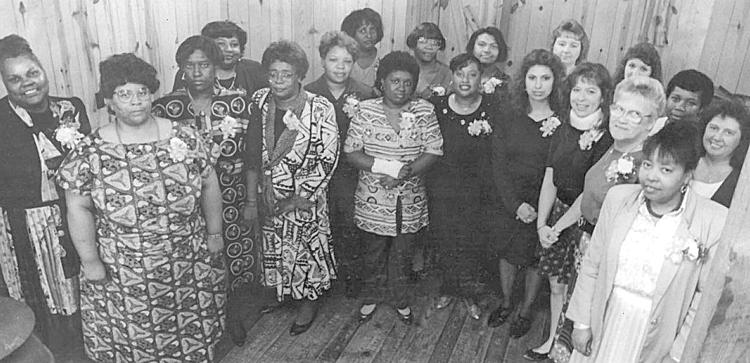 Watching the parade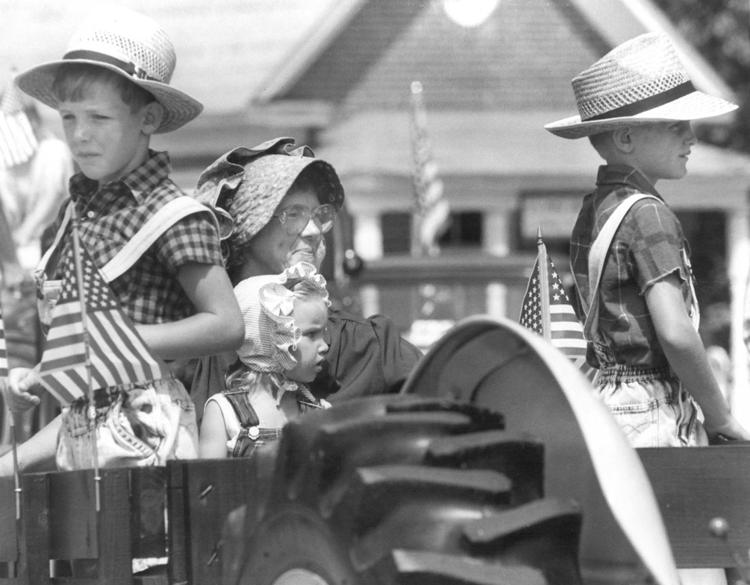 Working on the Clover Project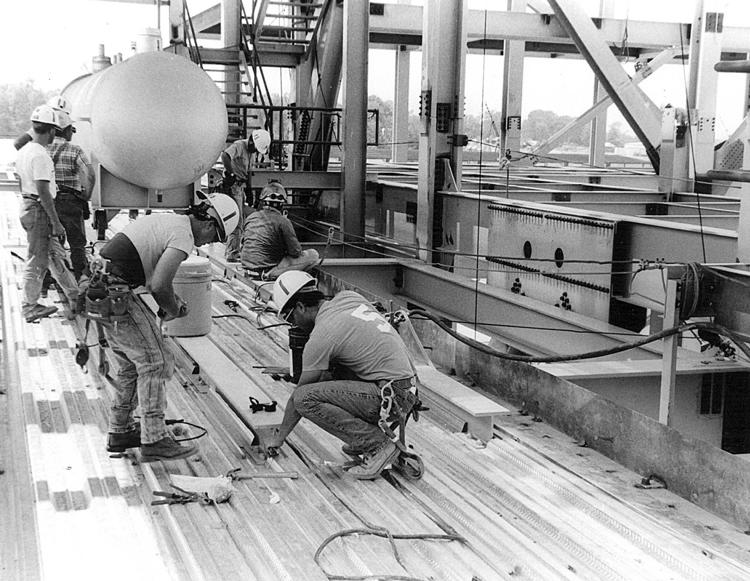 Junior Recycling Club members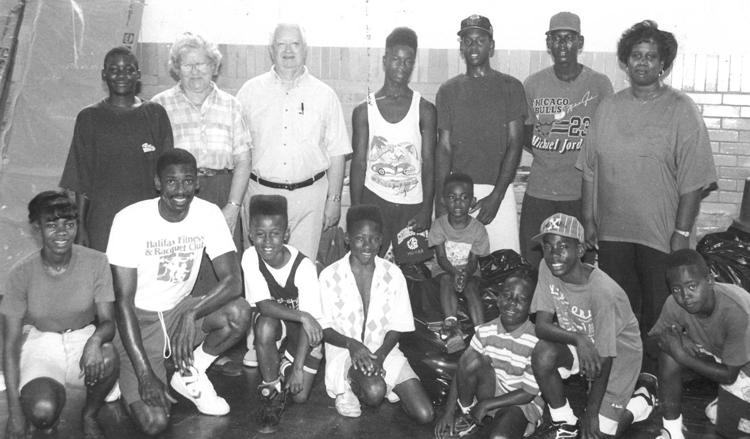 First responder drill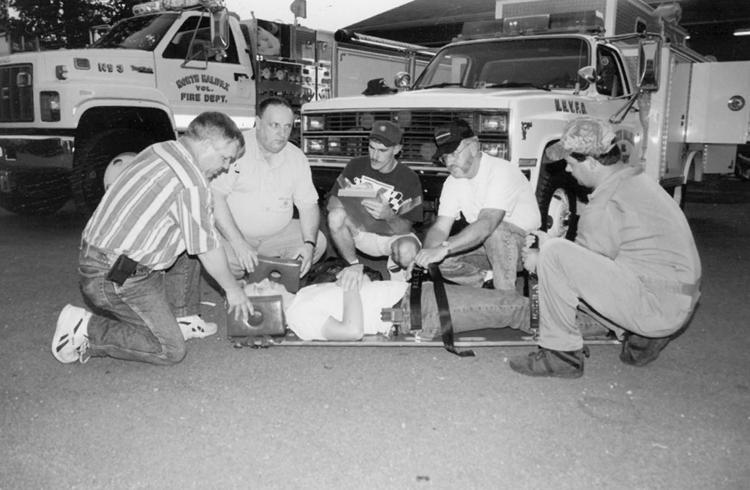 Receiving a scholarship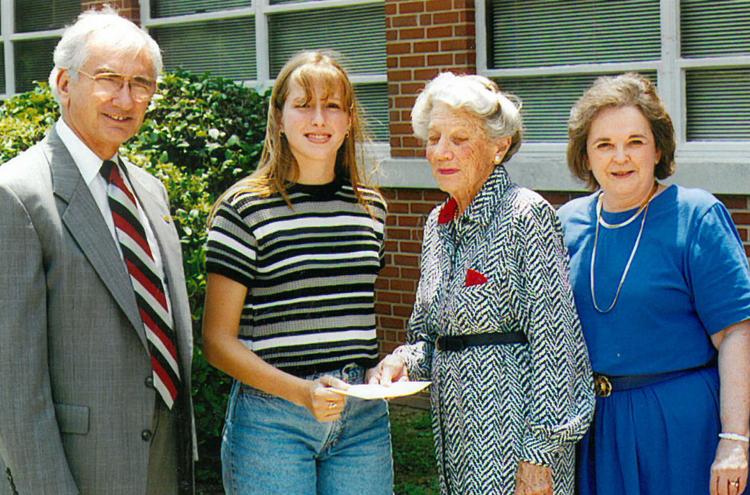 Proud nursing graduates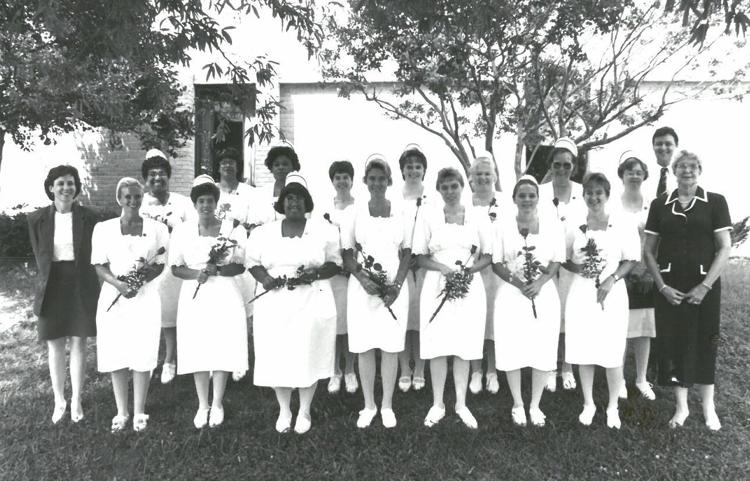 Dolls, dolls, dolls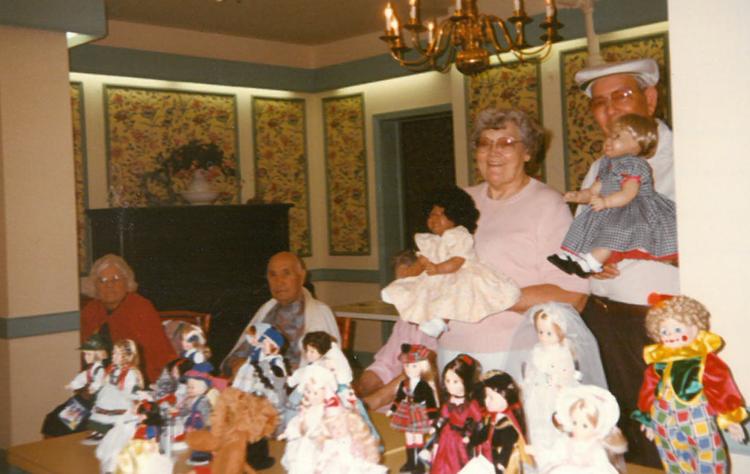 Flags donated for display at Battlefield State Park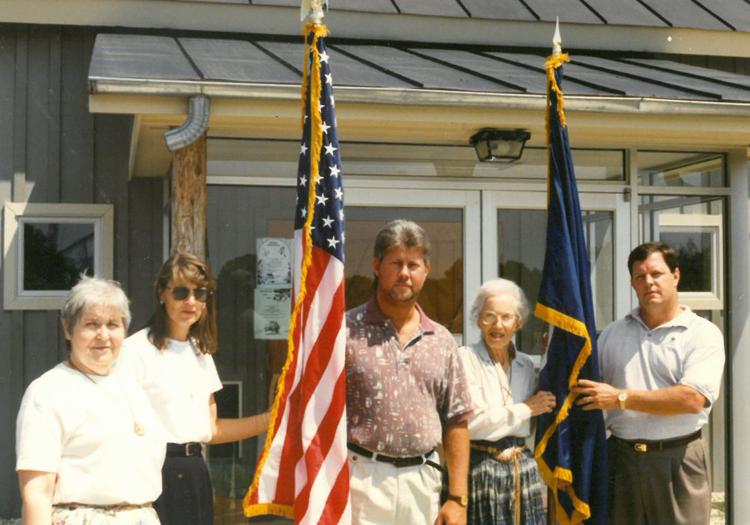 Stirring the pot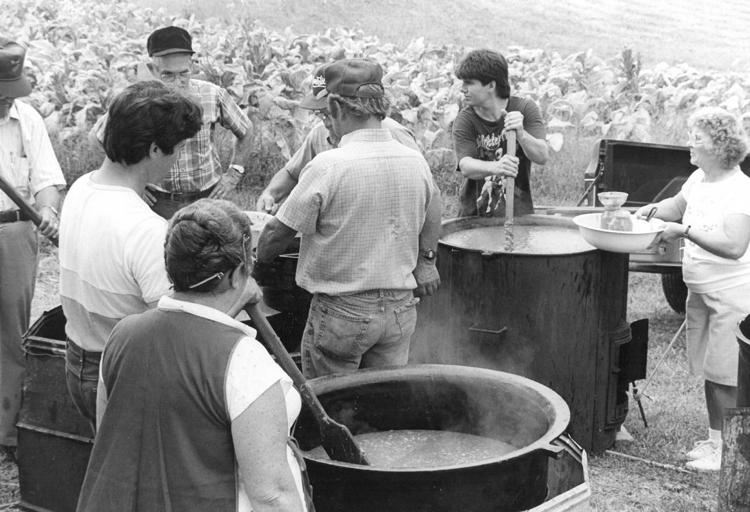 Showing support for the troops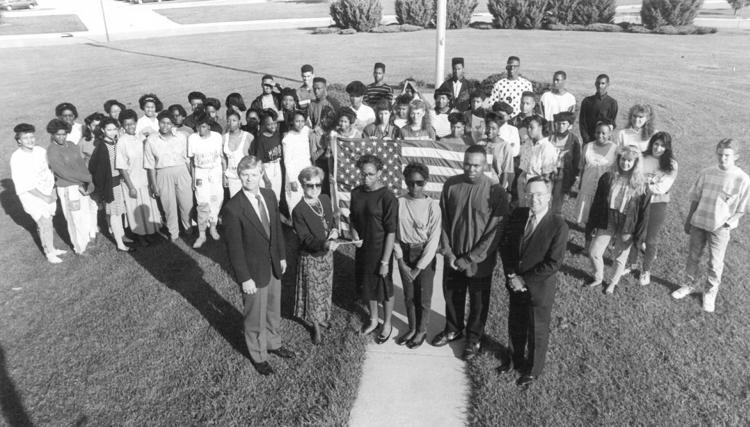 Auction at Boston Commons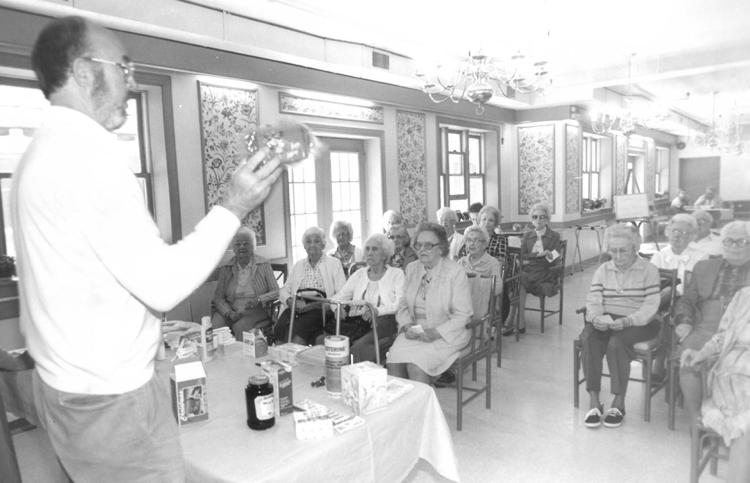 Outdoor lunch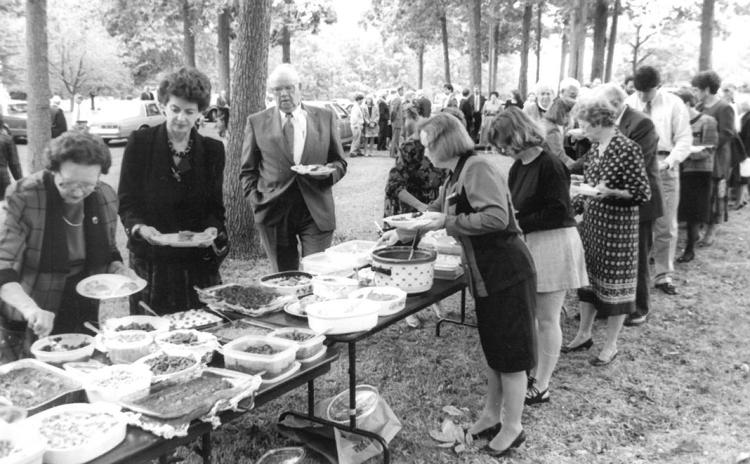 HOSA conference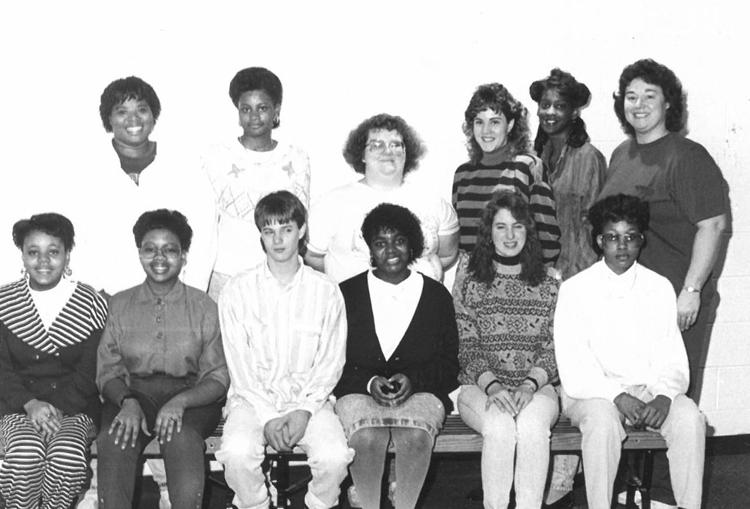 Halifax Woman's Club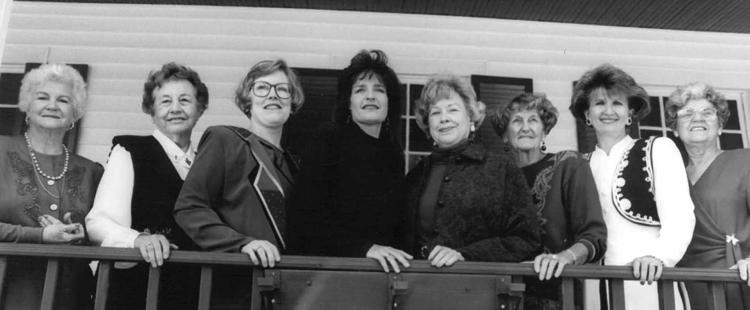 Officers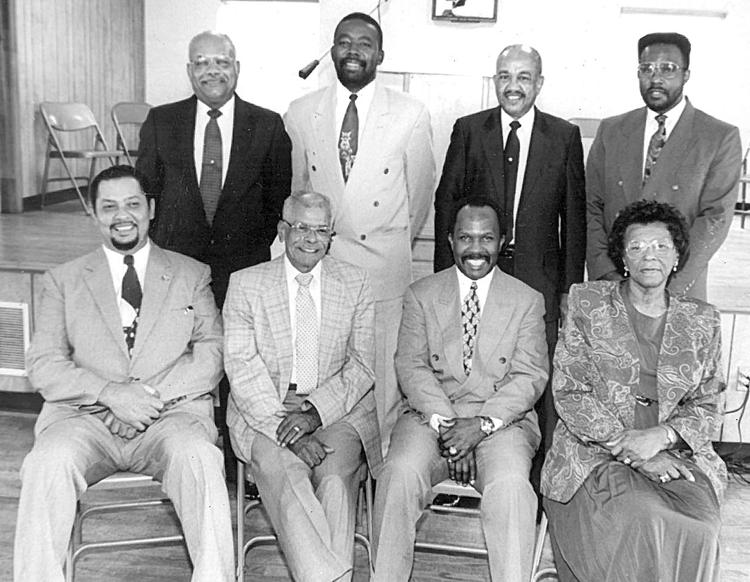 Sydnor Jennings Elementary School students