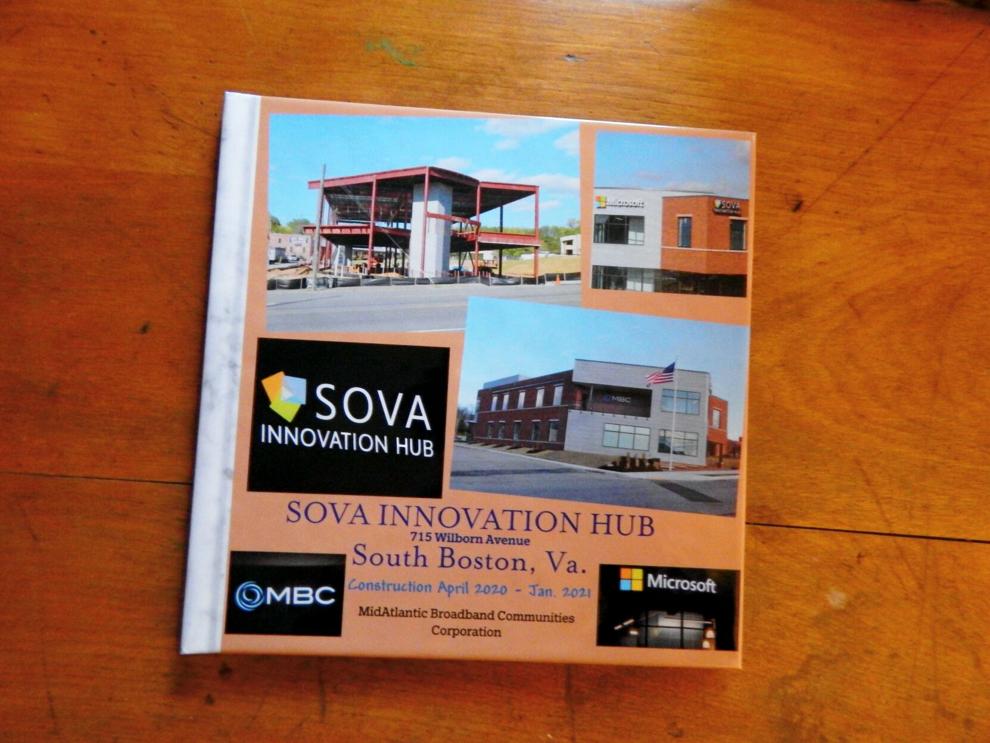 Jay Stephens, library director of the Halifax County-South Boston public libraries, recently received copies of two new books, "SOVA Innovation Hub," and "4 Floods of 2020," which have been completed by retired principal, Michael R. Wilborne of South Boston.
The twenty-page in-color book on the SOVA Innovation Hub highlights the construction of South Boston's newest business from April until January. The final page of the book shows the interior of the building with current decor.
Wilborne has placed all four flooding events of 2020 into a 26page in-color book, "4 Floods of 2020," with dated information on each.  Flooding events occurred in February, May, June and November 2020.
These books are available for patrons following COVID-19 guidelines as they visit either local library.