With enrollment at Halifax Christian School more than double than it was at the end of the last school year, it has almost maxed out for this school year.
According to Dana Jones, academic dean, enrollment currently stands at 116 students.
Last year, they ended the school year with 51 students, she said.
"We've had a really big jump," said Jones, who noted that they haven't seen enrollment numbers this high since 2003.
They started off the school year with 92 students, and the academic dean said they've seen an increase in parents interested in enrolling their children since the first day and when enrollment for second semester began, it didn't slow down.
Third grader Addilynn Henderson started the Christian school in second semester after her parents decided virtual learning wasn't working for her.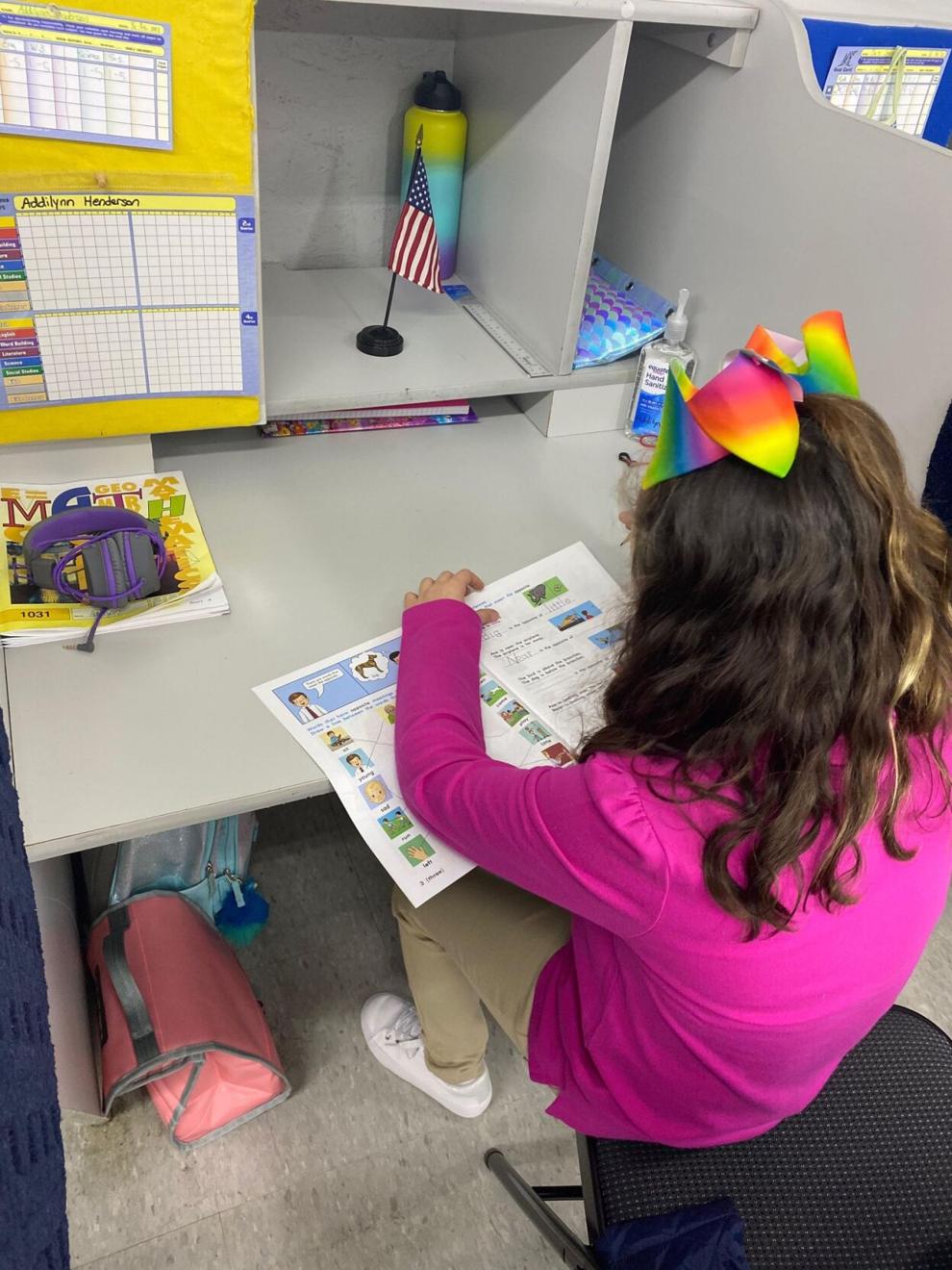 "We gave virtual learning a try for a good while. She was getting her work done but just not retaining any of the information. My husband and I went back and forth about what options were the best choice for her," said her mother, Crystal Henderson.
After touring the facility, Henderson said her family left with a "sense of fulfillment."
When they started off the school year, Jones said they wanted to make sure they had adequate staff and proper COVID-19 mitigation policies and procedures in place before they allowed more students to enroll.
Since the first day of the school year, they've checked the temperatures of every student and staff member every morning and if they start feeling sick throughout the day, according to the academic dean.
She also said they sanitize daily, have a fogger to disinfect the entire school, have their students wear a mask whenever in transit, and have teachers wear a mask whenever within six feet of a student.
The academic dean also said they do not allow any more than 25 students in an area at any given time.
Jones also said, "Every classroom is an island amongst themselves" before going on to explain that different classrooms do not interact with each other, and she noted that these are just a few of their COVID-19 mitigation protocols.
Henderson applauded their procedures, which have been in place since the first day of school saying, "Security and health have been top notch.
"They try to keep their classrooms isolated from one another, have a security system and have great sanitizing practices," she added.
With safety protocols in place and adequate staff, eventually school personnel knew they were at "a position where we could shift things around and open a classroom safely," said Jones.
Over the summer, they had sold items that had been in their weight room in their gymnasium to help renovate their cafeteria, which left a room empty.
"The stars aligned, and someone made the suggestion (to use that room)," said Jones.
"The room was sitting empty. All we had to do was paint," she added.
Now their high school students have their own school, and Jones said with the move, they were able to open a kindergarten classroom, which she said is where she was seeing the most interest for enrollment.
"The high school students are really enjoying having their own space," said Jones.
Their second semester began on Jan. 11, and with school already two weeks in Jones said she's wary about adding any more students.
"We do not have a wait list," she added. "We do have a few spots open, but I'm leery about adding any more students."
She said a student would have to have "extenuating circumstances" for school personnel to consider allowing them to enroll.
Having them enroll now, Jones said, makes it "difficult for them and difficult for us."
"We want to make sure our students get the best we have to offer," she added.
For Henderson, she believes her daughter has received the best so far.
She called her daughter's first two weeks at the new school "amazing," and also said she's met new friends, has an "amazing teacher," and "really done a remarkable job with her studies."
"Plus learning about the Lord and practicing in Chapel weekly has been a huge plus! I also think it's pretty awesome that the school provides the option of lunch from local restaurants," Henderson added before going on to say, "Halifax Christian School is a wonderful combination of school, church and community! We have been at peace with our decision, and Addilynn has finally thrived this year with the cards we've been dealt."
The academic dean said they've been "very, very blessed" this school year.
"It's been great to see God faithful at this time. In our 24th year, it's nice to see things move in a positive direction," Jones concluded.