Approximately 30 members of the public attended a public hearing on the proposed consolidation of elementary schools with the majority of speakers being against the proposed plan for Halifax County High School that includes closing three primary schools.
Members of Halifax County School Board have been considering a plan to help pay for a new high school that would cost roughly $118,812,400 that includes closing one to three elementary schools. Tuesday's public hearing was one of five that will be held at the impacted schools.
The three elementary schools they're considering closing are Meadsville Elementary, Clays Mill Elementary and Sinai Elementary, which superintendent Dr. Mark Lineburg says would save $69,225,000 over 30 years in personnel savings.
Scottsburg Elementary and Sydnor Jennings Elementary would be renovated at a cost of $38,495,000.
Syndor Jennings, a building that was built in the 1961, has had no major renovations other than an addition that was added in 2001. The school system also upgraded its HVAC system this year.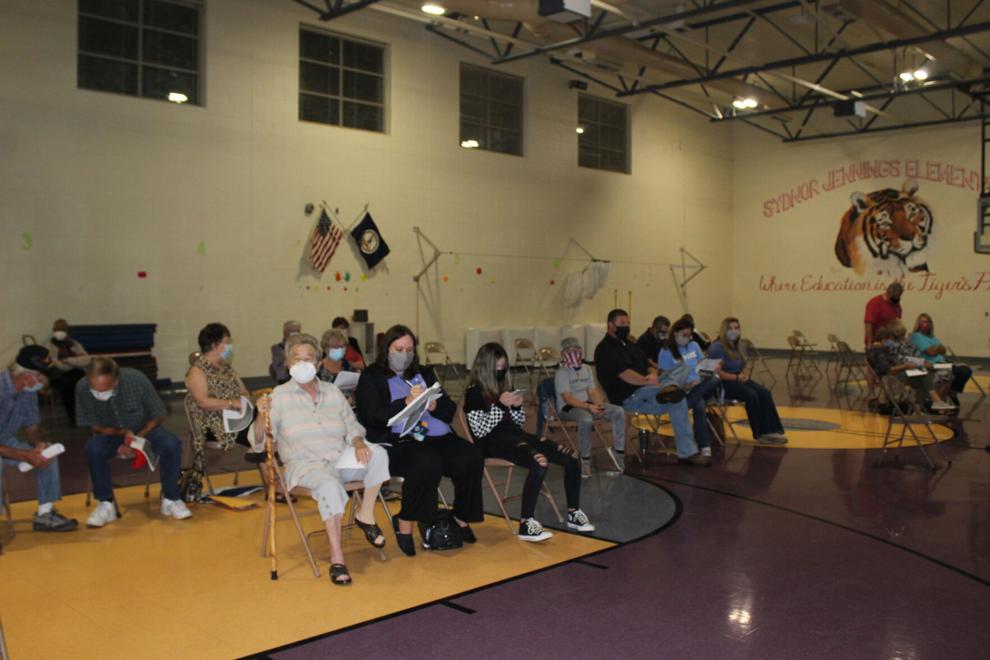 Enrollment at Sydnor Jennings has decreased from 225 to 186 students and is at 38.2% capacity. According to Lineburg, who used a calculation from Virginia Department of Education, the building could currently accommodate 544 students.
Virginia Department of Education recommends 18 students per per-kindergarten class, 22 students per class in grades kindergarten through third grade and 24 students per class in fourth and fifth grade.
But, fifth grade teacher Traci McKinney at Sydnor Jennings expressed to the school board during the public hearing that she prefers a smaller class size, especially during a time when they're trying to recover from the learning gap experienced during the COVID-19 pandemic.
"I don't want to put my child nor do I want to teach in a room with well over 20 kids. I can do much better with a small room, and I think that's any teacher," said McKinney.
Currently, there are 29 fifth grade students at Sydnor Jennings Elementary School who are taught by two teachers.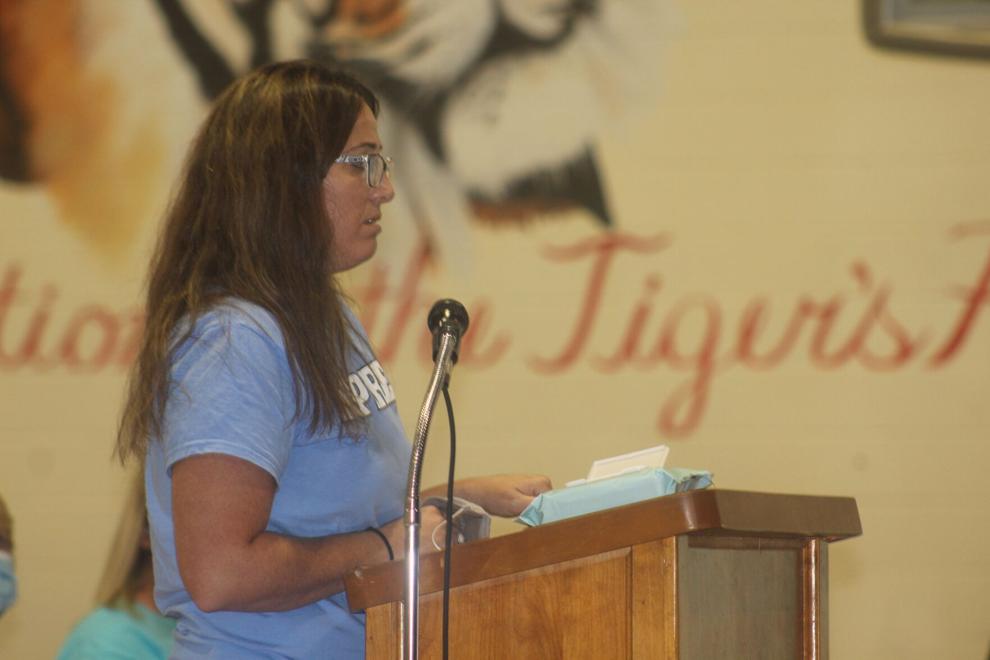 Having a smaller class size makes her feel better as both a teacher and a mother. Her children have attended the school in the past, and she has a son in the school now.
With having a smaller class size, McKinney said, "I know he's being watched closely. The teacher knows more on a personal level what he needs."
Another speaker, Amanda Hodnett, who drove a school bus for almost 30 years, spoke of the increased time children would spend on a bus if the school board chose to consolidate schools.
"The schools need to stay in the community where people who know each other work together," said Hodnett
She also found fault with the school system wanting to "spend to save," and said there is nothing wrong with the high school other than a lack of maintenance and discipline.
"They're tearing everything all to pieces. Do you want to build something new and they get in there and tear it all to pieces," Hodnett asked before telling the school board that the county's citizens cannot afford a new school.
Also speaking against closing any of the elementary schools was Betty Jo Dawson.
"I'm against the idea whether it's this neighborhood or another neighborhood," said Dawson who suggested moving sixth and seventh grade students back to the elementary schools would solve the school system's capacity issues.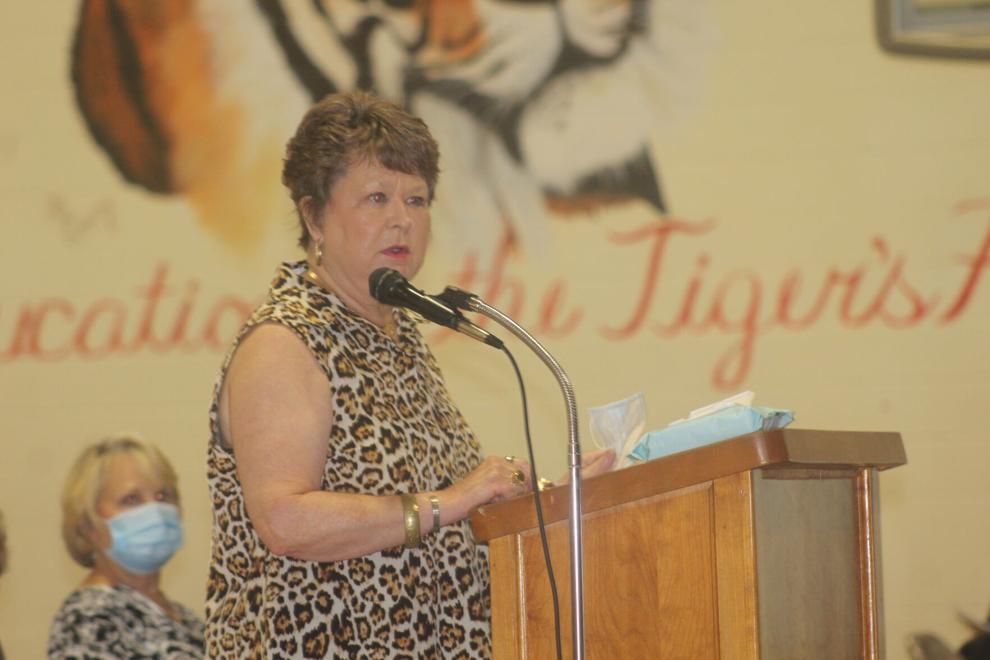 She also told the board, "I'm very sorry that we didn't have a bigger turnout and I'm also very sorry that not all school board members are here tonight."
Absent from the public hearing was ED-2 trustee Roy Keith Lloyd and ED-8 trustee Walter Potts.
Prior to the public hearing, Lineburg spoke of a declining population and school enrollment during a presentation on the possible consolidation of elementary schools.
Taking a look at school enrollment and capacity, Lineburg told those attending the public hearing that the school enrollment for the 2019-2020 school year was 2,213, but yet the school system has an instructional capacity of 4,135.
"This takes out the emotional part of loving neighborhood schools," Lineburg noted.
The next public hearing will be held Tuesday at Sinai Elementary School at 6:30 p.m.