Halifax County Public Schools Superintendent Dr. Mark Lineburg recently got an up close look at how the school system operates in another country, this time Finland.
He's now looking to apply those the lessons learned to the system here in Halifax.
The Virginia Association of School Superintendents solicited superintendents to fill out an application to travel to Finland as part of a scholarship program. Four were selected.
Lineburg, along with Superintendent of Southampton County Schools Gwendolyn Shannon, Superintendent of Richmond County Schools Greg Smith and Hanover County Schools Superintendent Michael Gill, were selected to receive educational travel scholarships to Helsinki, Finland, and Tallinn, Estonia.
Lineburg and other members of the group met with the Finnish National Board of Education, visited local schools and interacted with Finnish educators during their experience, which is a comparative study of educational systems.
This is the fourth year in which this scholarship has been provided to members by partner EF Education First.
"I thought it was intriguing," said Lineburg, who has read about the Finnish educational model.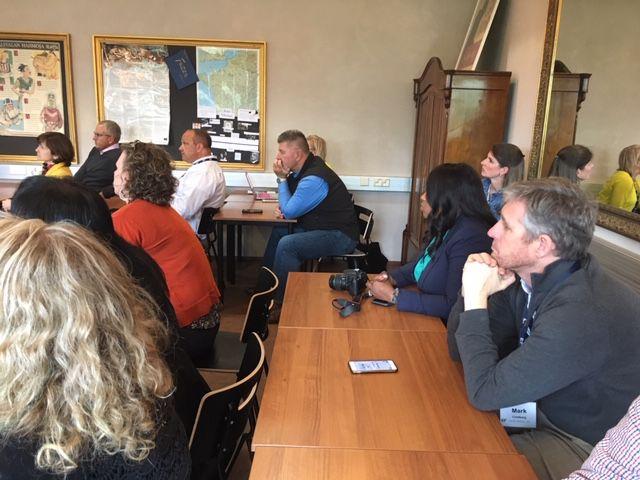 "It was a very rigorous application and an interview process, and I was fortunate enough to be selected," said Lineburg, who was one of four superintendents from Virginia out of a group of 31 to travel to Finland.
Lineburg was in Europe beginning July 6 and returned home on Friday, spending most of his time in Helsinki, with a side excursion to Estonia.
Lineburg networked with educators from around the United States.
One thing that struck him about the Finnish school system was the number of languages spoken by students.
"Most intriguing to me is how you make school relevant today, and the thing that is really relevant over there is speaking a number of languages," said Lineburg.
A roundtable including members of Lineburg's group and Finnish students revealed they spoke a number of languages.
Some students speak as many as five languages, and many of them speak both English and Finnish in school, according to Lineburg.
"In the United States we don't have that same exposure, and they're not nearly as caught up in the testing model as we are in America," said Lineburg.
"It doesn't drive things there as it does here, and I see that as the biggest threat I've seen in my 29 years of education."
The Finnish educational system has a national curriculum, and the teachers have autonomy to deliver instruction as they see fit, Lineburg explained.
Knowledge of the subject matter also is a tenet of the Finnish educational system, according to Lineburg.
A Finnish student decides between college and trade school in the ninth grade, and that is a model he sees as becoming more prevalent in Halifax County, according to Lineburg.
"In other words, vocational education is just as important and valid as a college prep education. That's something I think they do better than we do," said Lineburg.
Vocational education absolutely is as valuable as an education geared toward a college degree, Lineburg noted.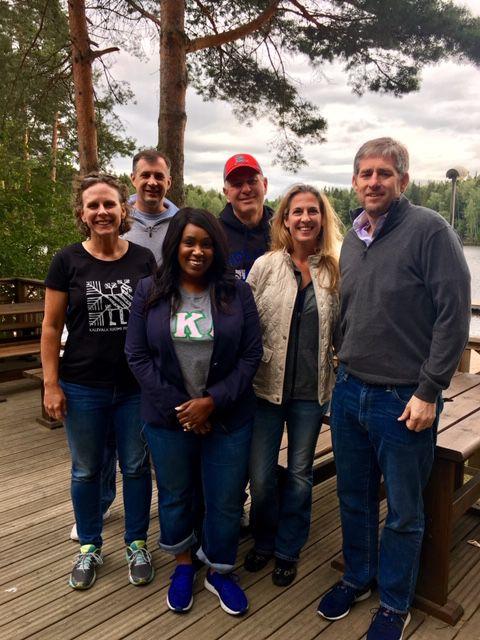 "I love books and writing and reading, and I loved college, but to a certain extent college is the icing on the cake and not the cake itself.
"College is a pathway and not the destination."
Lineburg hopes to see programs such as a leadership academy become part of the school curriculum in Halifax County, something educators talked about in Helsinki.
"It was a magical experience to be exposed to an international school," Lineburg recalled.
"Some of my colleagues were some of the best educators," he said.
"We talked about the idea of trust, and that's with students, community and colleagues."
He thinks Finland makes schools more relevant with kids having a clear pathway toward a career, and not with the idea that a student takes a class just to pass a test and get to college.
"That's a discussion we had among educators. Standardized testing has impeded student learning, turns kids off from school and handcuffs teachers."
Lineburg termed his visit to Finland as a "learning vacation."
The last night there, a Finnish elementary school teacher had Lineburg's group to his house for dinner.
"His house is a minimalist house in the city of Helsinki, much as many in America," said Lineburg.
"What I thought was really neat was the entire time we talked about schools and shared ideas. It was fabulous."