Tuesday will be Halifax County elementary school pre-k through third grade students' first day back in the classroom for the first time in nearly a year.
March 13, 2020, was the last day of face-to-face instruction for students in Halifax County Public Schools, because of COVID-19.
"The excitement is unbelievable," said Dr. Mark Lineburg, superintendent of Halifax County Public Schools, after talking with every principal in the school division Thursday about students' return to the classrooms.
In addition to the elementary school students returning, special education students and English Language Learners have the option to return to the classroom for in-person instruction as well.
For the elementary school teachers, Lineburg said teaching enjoyment is less about the subject matter and more about interactions with students. The teachers genuinely love working with children, the superintendent said, and to that end are looking forward to seeing their students face-to-face on the first day of school.
At the same time, Lineburg said the worry of contracting COVID-19 in still in the backs of the educators' minds, and new procedures and protocols will be an important part of the back-to-school routine this week to keep everyone safe.
"Instruction is not our emphasis on the first day. We're going to work on procedures and relationships. Procedures and processes are going to carry the day," Lineburg explained. "This is brand new."
As the superintendent pointed out, kindergartners stepping into classroom for the first time on Tuesday will have a far different experience than kindergartners in past years arriving for the first day of school in August and freely interacting with their classmates.
"It's the middle of winter; it's cold. They're going to be wearing masks. We're going to be taking temperatures," Lineburg said.
The masked students will be filing into classrooms with smaller numbers of students where they will be socially distanced from their classmates.
To keep class sizes smaller, only students in the B day hybrid model are attending school face-to-face on Tuesdays and returning on Thursday.
Monday is a school holiday because of Presidents' Day.
Tuesday will be a virtual learning day for A day elementary school students, with Wednesday being their first day back in the classroom.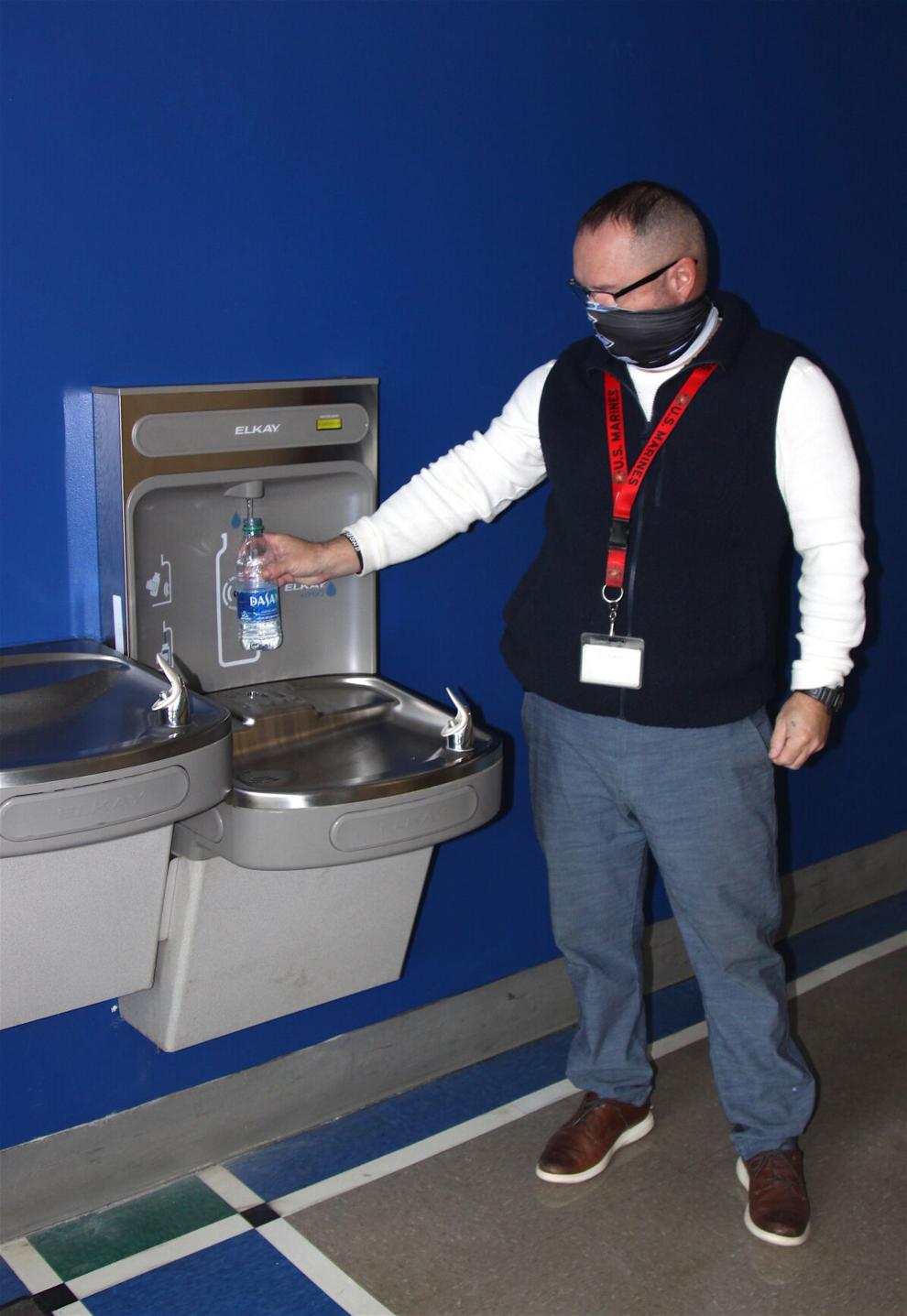 Moving forward, the students in the A day hybrid group will attend classes face-to-face on Mondays and Wednesdays. No students will report to school on Fridays.
While the students' first week back in the classrooms will be far from typical, the superintendent and instructional staff's end goal for the students is the same.
"We just want to see some smiles," Lineburg shared.
Cheyanna Lipscomb, mother of Ella Lipscomb, a first grader at Clays Mill Elementary School, is confident that she will see a smile on her daughter's face on her first day back to school.
"She's extremely excited; she's ready to go back to school," Lipscomb said. "It will be good for her to be back with her friends and teacher."
Lipscomb explained trying to get her daughter Ella to do schoolwork at home this year has been difficult with her 3-year-old autistic son who requires a great deal of hands-on attention also at home.
"Trying to make the kids do schoolwork at home is nearly impossible," Lipscomb shared. "Ella has been extremely frustrated this year. She doesn't like that I have to be mom and teacher."
Lipscomb said her daughter had a wonderful experience in kindergarten at Clays Mill last year and she likes the fact that Clays Mill is a "small, close-knit" school where the students have plenty of one-on-one attention from their teacher.
She said she knows going back to school in a slightly different environment because of the COVID-19 safety measures will be an adjustment, but it will help her daughter get back into a routine which she needs in order to learn best.
Lineburg's main concern on Tuesday is getting the right students into the building for face-to-face instruction. That task is something the superintendent anticipates might be tricky on the first day because of the change in bus routes and the new A/B hybrid model schedule for the elementary school students' attendance.
"Once we get the kids in the building, we feel like we're going to be A-okay. That's where our confidence lies," Lineburg said.
Steve Brumfield, director of operations and maintenance for HCPS, said the custodial staff is prepared for the students' return to school.
"We put ourselves in a position to be successful. Our team is ready to move forward with students in the schools," Brumfield asserted. "For months, our custodians have been doing the mitigation strategies we have put in place for them, such as making sure they're wiping down all highly-touched surfaces. They're in a habit of what they need to do on a daily basis."
Each classroom has a bottle of ph7Q disinfectant for teachers to use at the end of every day to disinfectant all highly touched surfaces in their classroom, Brumfield said.
On Fridays, when no students are in the buildings, Brumfield said custodians at each school would use electrostatic disinfectant misters to disinfect the entire building in preparation for the students' return on Monday.
He added the maintenance department also has mitigation strategies to close down a classroom, disinfect and safely reopen it in the case of a possible COVID-19 case in that classroom.