Halifax County Board of Supervisors approved borrowing $135 million for local school projects with $105 million used for a new Halifax County High School, $25 million used for elementary school renovations and $5 million saved for contingency when they met Monday evening.
The decision to borrow the $135 in two borrowing notes with $100 million paid for with the 1% sales tax and $35 million paid for using the county's debt service came at a 6-to-2 vote with ED-5 supervisor Dean Throckmorton and ED-1 supervisor Ricky Short voting in opposition. ED-6 supervisor Stanley Brandon offered that motion, which was seconded by vice chairman Garland Ricketts.
This followed a recommendation from the supervisor's finance committee to borrow the $135 million for school projects.
At a recent finance committee meeting, ED-8 supervisor William Bryant Claiborne made a motion to recommend the $135 million for school projects, with $105 million set for the high school and $25 million used for elementary school renovations. The motion was seconded by Ricketts and was approved with a 3-to-1 vote with Short casting the sole dissenting vote.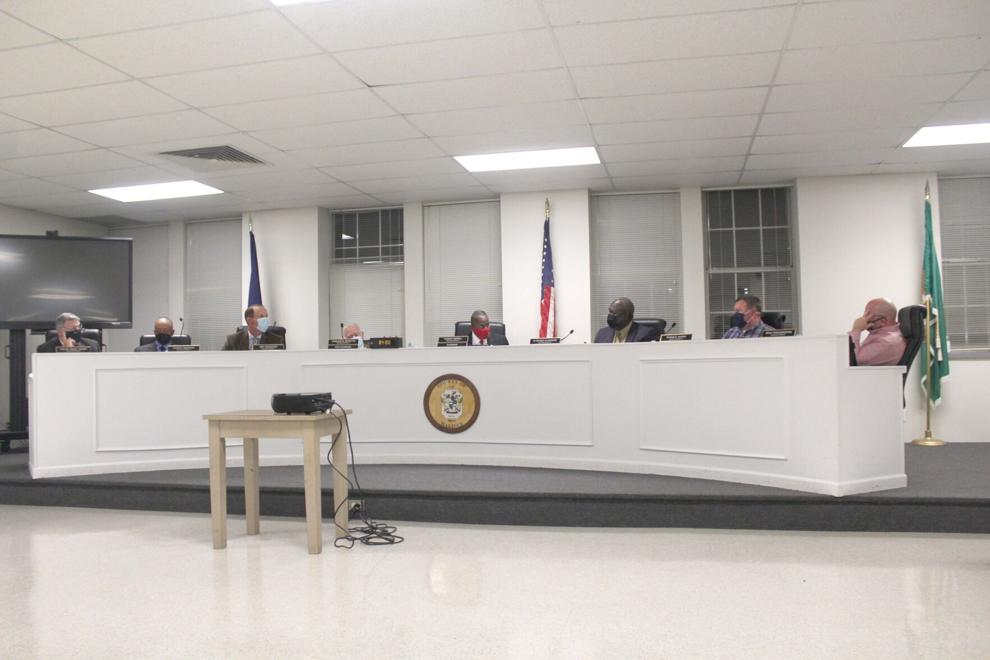 At Monday's meeting, supervisors agreed that it was best to note in their motion that the $100 million would be paid for using the 1% sales tax and the $35 million would be paid for using funding from the county's debt service.
Simpson explained that would give county staff clear direction.
Also at Monday's meeting, supervisors voted on a recommendation from the school facilities committee to categorize the $135 million by $105 for the high school, $25 for elementary schools and $5 million for contingency, which passed at a 5 to 3 vote.
Ricketts, Short and Throckmorton voted in opposition.
County administrator Scott Simpson also told supervisors that the Halifax County School Board has $4 million in ESSER funds that can be used toward the high school, which would bring the amount for that project to $109 million.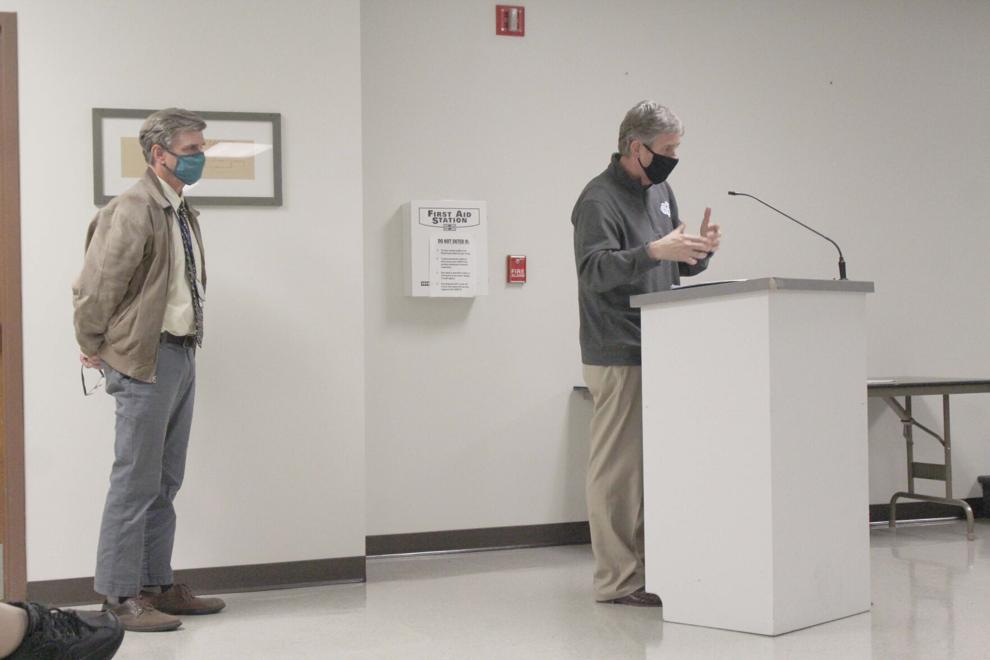 In other action related to the high school, supervisors also approved appropriating $380,000 from the school systems' $3.2 million in capital carryover funding for the school board to purchase what has been known as Powell property.
The property is located behind the Gas House and Murphy's gas station.
The school board had requested the funding, using the 1% sales tax, but without having definite plans from the school board, supervisors were hesitant to use the funding from the sales tax.
Brandon asked if the Powell property is included in the school system's plan for the high school.
Simpson said he had seen one conceptual plan that has the new high school sitting on this piece of property.
Even though Simpson said he was confident that this sight would be used in the final project, he suggested supervisors could use the carryover funding then if the property is used in the final high school project then they could supplement the carryover funding using the sales tax to provide an extra layer of comfort.
Simpson also noted that if the school system purchases the property then decides not to use it, then it would be reverted to county property.
Ricketts called purchasing the property without having a "definite plan" in place "premature."
Claiborne made a motion to allocate $380,000 to the school board to purchase the requested property using the school system's carryover funding, which was seconded by ED-2 supervisor Jeff Francisco.
That motion passed with a 6-to-2 vote with Short and Throckmorton voting in opposition.
Prior to the supervisors' votes, a few citizens shared their opinions on the high school project during citizen comments.
Weldon Anderson said with borrowing $135 million, the county will likely end up paying back over $200 million or more when it comes to interest. He feels that with inflation the "highest its been in 30 years," that it's the wrong time to complete the high school project.
He also said the 1% sales tax was supposed to be for all of the schools, but he said it seemed that all of that money is going to go towards the high school.
"And they've been bragging about getting more," Anderson added.
"It's a bad time to go in the hole," he added.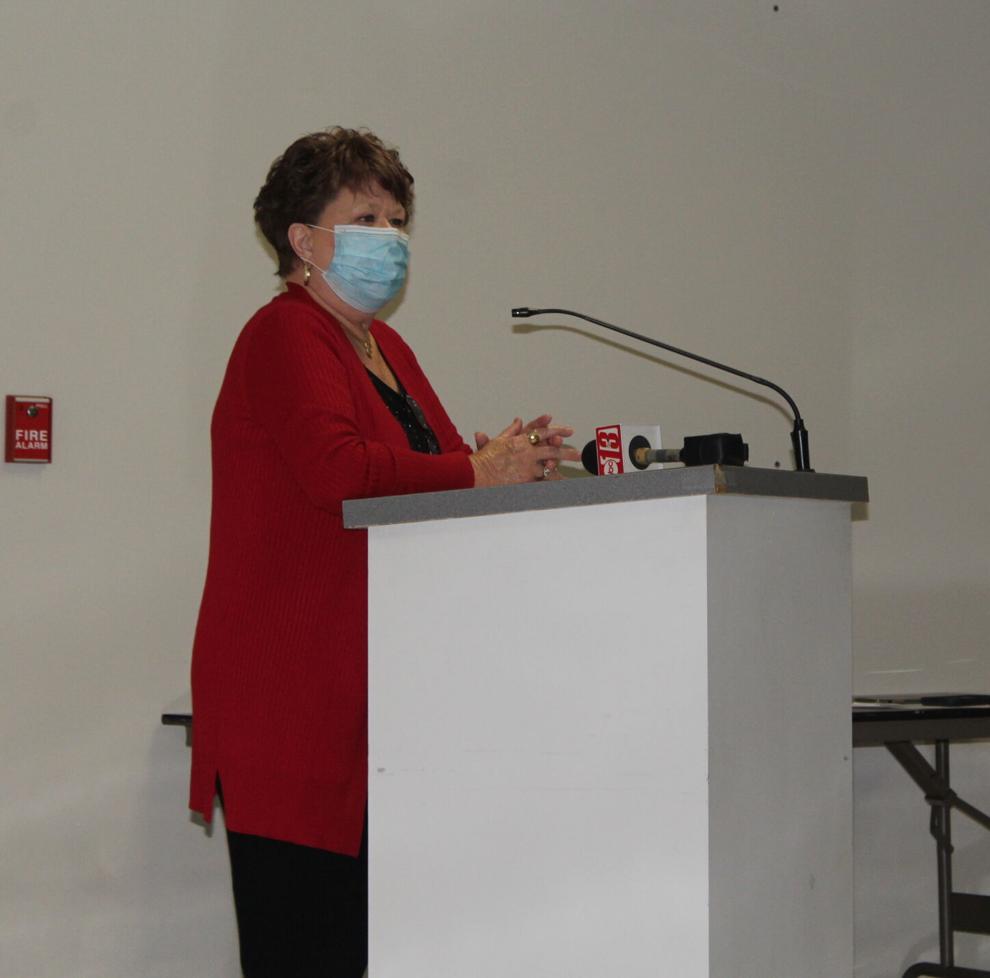 Another citizen, Amanda Hodnett, who lives in the northern end of the county said there's nothing wrong with the current high school that can't be fixed.
She said the biggest problem at the high school is a lack of discipline, and she said students are vandalizing the school by pulling urinals and sinks off the walls.
"The maintenance department hasn't done its job in years," Hodnett added.
"It's unreal what you want to borrow and put the county through… is leaving and that's fine too. He came here with one agenda, and that was to build a new high school. He has caused nothing but chaos, and he brought his cronies with him.
"We cannot afford this," she continued. "I don't know how you can lay down and sleep at night…there's no sense in this. A house does not make a home, and a new school building does not make an education."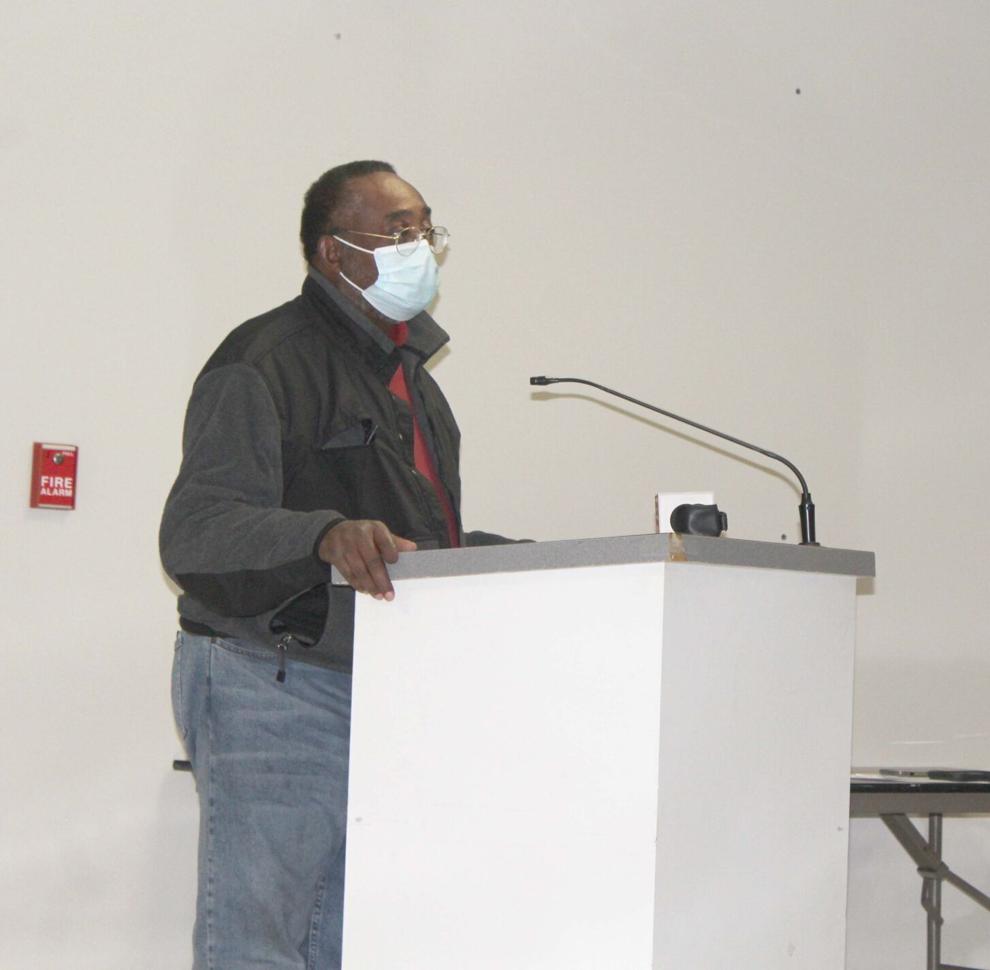 However, Detra Carr told supervisors he felt it was time to move forward with the plans for the high school.
He pointed to economic development, and said the school system needs to be up to par in order to attract industry.
Carr also noted that surrounding counties such as Mecklenburg County were progressing, and he said Halifax County needs to progress, as well.
"Everyone's not going to accept it, but let's move forward," he said.