All Halifax County School System employees will receive a salary increase starting either Jan. 1 or Feb. 1, dependent upon their salary contract.
Halifax County Board of Supervisors made the decision to fund new salary scales, which would reflect an increase in salaries, when they met Monday evening.
Originally, supervisor's finance committee had suggested providing enough funding to place all employees on new salary scales, except administration, but supervisors ultimately decided to include funding for those employees, as well.
The funding for these salary scales are coming from $3.2 million in savings that the school system has accumulated over the past two fiscal years.
The Halifax County School Board had requested supervisors allow them to use the funding for the salary scales, which will supplement the scales for roughly two years. Then the school board will have to find a way to fund the scales within their budget.
After news spread that the finance committee had suggested excluding administration, several principals, school employees and central office staff attended Monday's meeting to show their support.
School board chair Kathy Fraley also addressed supervisors saying the compensation plan they had presented to them was for all employees.
"Not allowing administration to be a part of this is truly not equitable," said Fraley, before saying that administration is just as valued as other employees.
She went on to say that when the school board approved these scales for all employees, it was a unified decision, and she encouraged supervisors to approve the salary adjustments for all employees so that they could move forward as a team.
"Please support the total compensation package. The money is there. Let us be unified in this decision," said Fraley.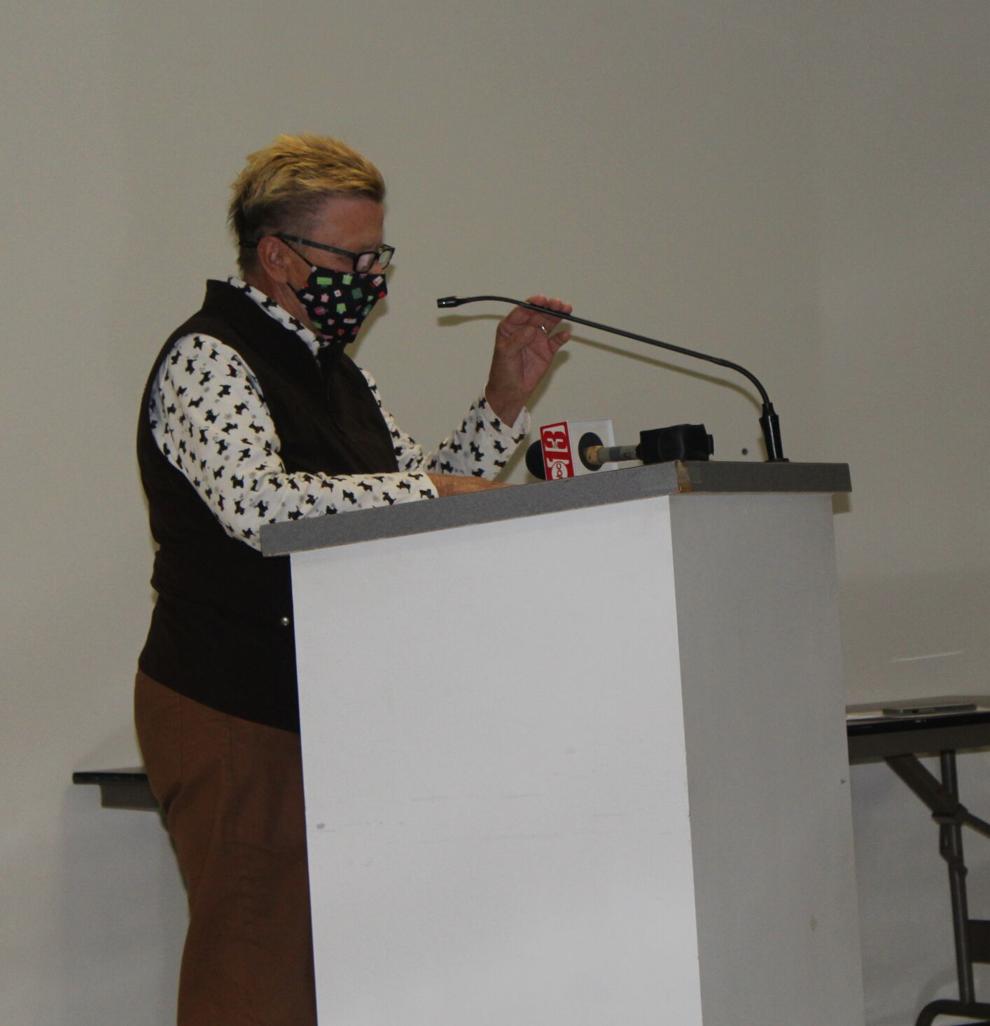 When it came time for supervisors to discuss the compensation plan, county administrator Scott Simpson provided a school budget categorical transfer request to include administration salary increases.
For the 2021-2022 fiscal year, supervisors approved the school board's budget by category. Therefore, they cannot spend more than what's been allocated for each category unless approved by supervisors.
Simpson explained that the school board needs $932,000 to implement the new teacher salary scale on Feb. 1 and $300,000 to implement the support staff salary scale on Jan. 1.
He also said they need another $39,000 if they were to include administration.
The county administration also noted that figure does not include a salary increase for superintendent Dr. Mark Lineburg, interim director of finance Robert Aylor and interim director of secondary instruction Scott Worner.
Simpson also explained that the school board has indicated that they could absorb the $39,000.
ED-6 supervisor Stanley Brandon noted that there is enough funding to cover these salary scales for approximately two years, and he said hopefully this will give the school board enough time to adjust their budget to supplement the scales moving forward.
ED-5 supervisor Dean Throckmorton and vice chairman Garland Ricketts voiced opposition of starting the salary scales at the beginning of the 2022 year.
Throckmorton said he felt if they waited until July, then that would give the school board "longer to get their act together."
Ricketts agreed saying he felt they needed to act in sync with their budget process.
Brandon then made a motion to amend the finance committee's recommend to include administration in the compensation plan, which was seconded by ED-2 supervisor Jeff Francisco. That motion passed unanimously.
Supervisors then voted on implementing the salary scales on Jan. 1 and Feb. 1, dependent upon the employees' contract, which passed at a 6 to 2 vote with Ricketts and Throckmorton voting in opposition.
Ricketts said he was voting in opposition because they were acting outside of their normal budget process.