Rapidly rising floodwaters of the Dan River closed multiple roads in Halifax County over the weekend. Some of those roads remained closed as of press time Sunday, and one road — Meadville Road — was completed washed out by floodwaters.
The Dan River at South Boston crested at 5:30 a.m. Sunday at 29.4 feet, which is moderate flood stage, according to William Perry, a meteorologist with the National Weather Service in Blacksburg.
"The river is in the minor flood stage now and is expected to fall below the minor flood stage tomorrow (Monday) morning," Perry said, early Sunday afternoon.
Dan River at Paces crested at 28.5 feet Saturday, and the water is receding in that area, Perry noted.
Steve Dishman, emergency services coordinator for Halifax County, advises motorists to check the road conditions on the VDOT website, www.511virginia.org, before heading to their travel destination Monday morning.
"Check to make sure the roads you typically travel are passable or open," he said. Motorists typically traveling Meadville Road should plan on taking an alternate route.
"Meadville Road was washed out. That road is going to remain closed for an extended period of time, projected two to three months," Dishman said. "That's a major impact, taking a 20-mile detour to go around, through the town of Halifax, from old 360 to Chatham Road."
Paula Jones, communications manager of VDOT's Lynchburg District, said Meadville Road getting washed out is a "good and scary example of why you don't move barricades."
She said they thought the road might have had a pipe failure, and when water receded, the fill gave away.
South Boston Fire Chief Steve Phillips also urged motorists to use caution and not drive through standing water on roadways.
"Stay out of floodwaters. Sometimes the water can be a lot deeper than you think it is," he cautioned.
The Riverdale area of South Boston was impassable all weekend. The Watkins Bridge on Route 501 in Riverdale was closed around 8 a.m. Friday and still remained closed to through traffic Sunday afternoon. Floodwaters crept into the roadway and made their way down to the intersection of Route 501 and U.S. Highway 58, forcing the closure of that intersection late Saturday afternoon.
Phillips said VDOT projected Sunday morning the intersection of Route 501 and U.S. Highway 58 would be reopened at about 5 p.m. Sunday, good news for travelers on that highway as they head to work Monday morning. Route 501 remains closed, however, with travelers in the area rerouted to the bridge on U.S. 360/ John Randolph Boulevard.
"Route 501 may not be open in the morning, but it will probably be open later in the day. It all depends on how slow or fast the water goes down," Phillips explained.
This marks the third time this year the Riverdale area of South Boston has been flooded, closing traffic on Route 501 and impacting businesses. In the two previous flooding incidents this year, the Dan River crested at slightly higher levels. On Feb. 9, the Dan River at South Boston crested at about 30.6 feet. Once again on May 24, the Dan River flooded, topping out at 30.1 feet, forcing Riverdale merchants to move their merchandise to higher ground.
With the floodwaters reaching 29.4 feet, Phillips said some Riverdale businesses are affected, aside from the obvious impact of business owners not having access to their businesses and having to close during the time that Route 501 was closed to traffic.
Between two and three inches of rain fell in the southeastern part of Halifax County as a storm system moved through the area Wednesday and Thursday, while the northern part of the county near Volens received four plus inches of rain, Perry said. Areas to the west further upstream of the Roanoke and Dan Rivers received higher amounts of rainfall, contributing to the flooding.
Flood waters reflection Saturday evening.jpg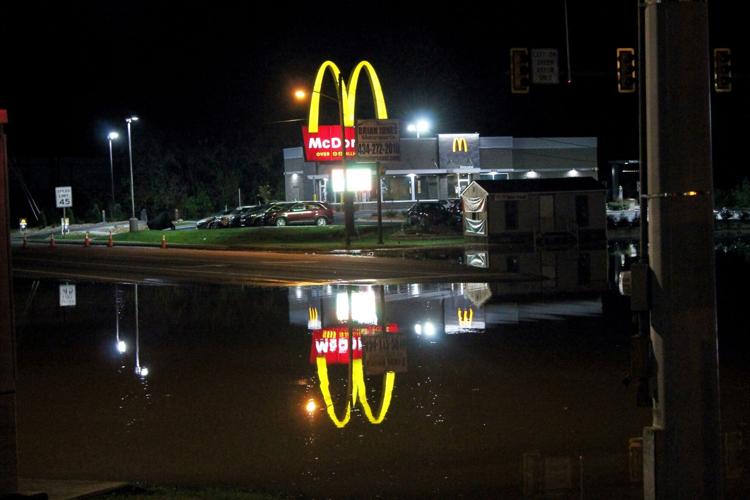 Flood 58:501 3 p.m. Saturday.jpg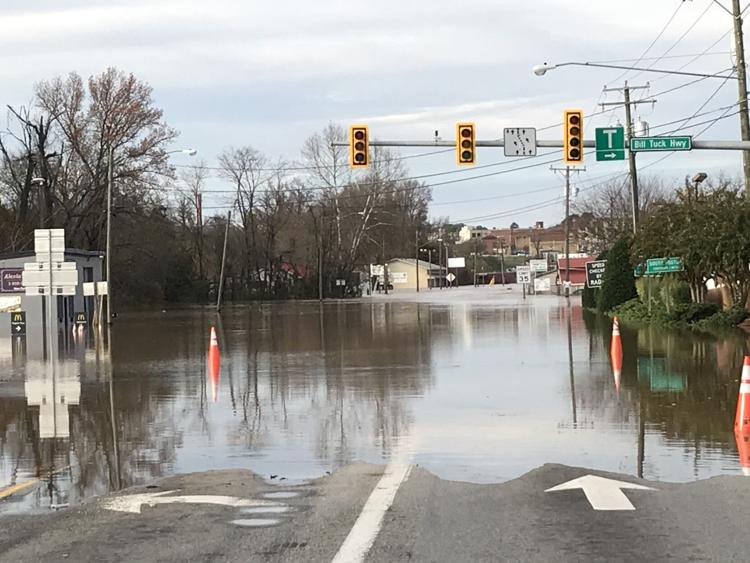 Flood waters close 501:58 by 3 p.m. Saturday.jpg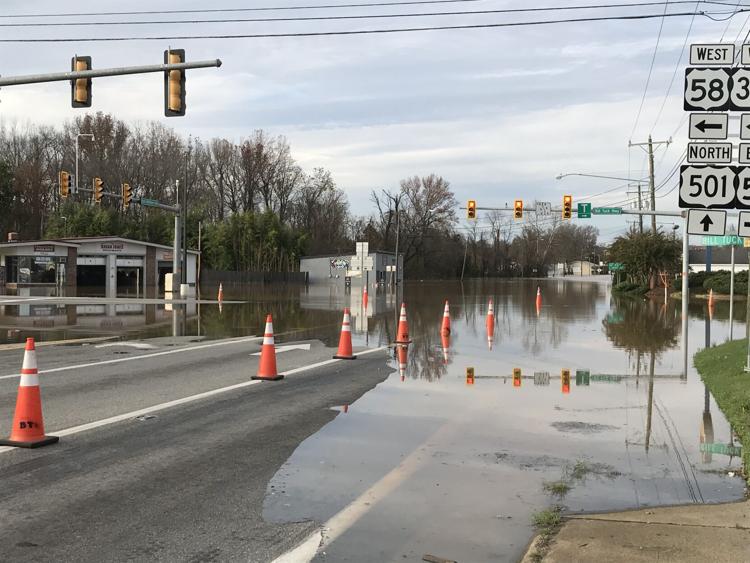 Floodwater pass the Burger King entrance on 58.jpg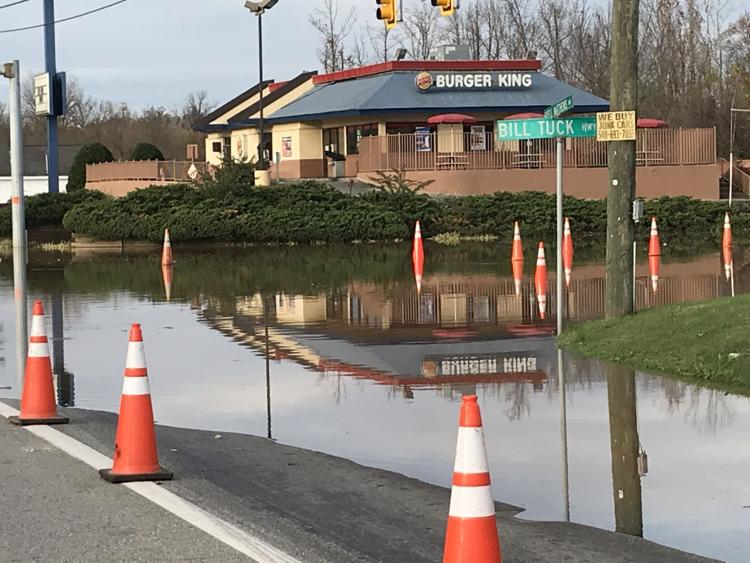 Floodwaters fill riverdale businesses.jpg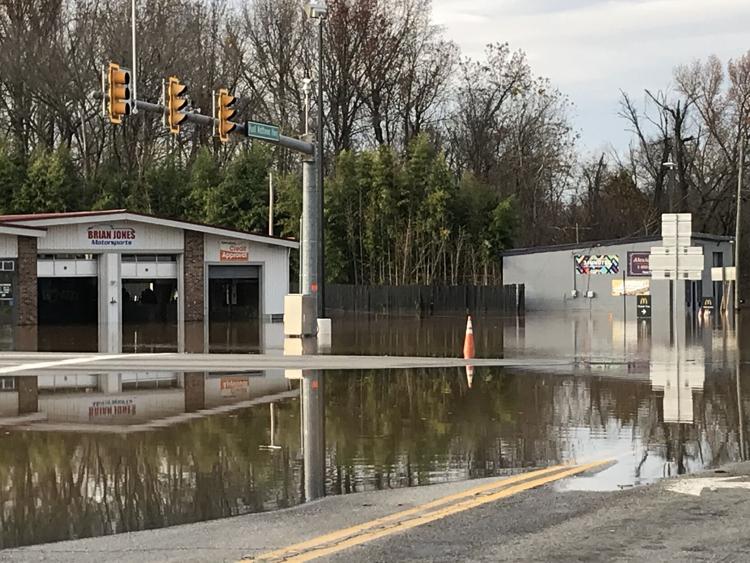 Melon Road Friday afternoon.JPG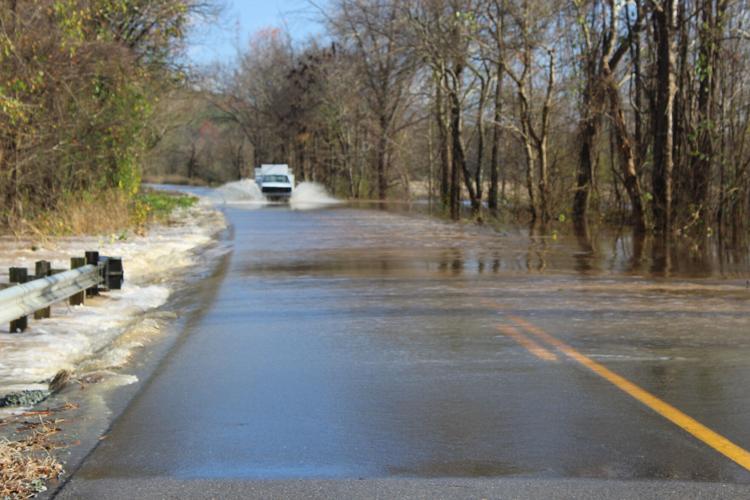 Melon Road Friday afternoon2.JPG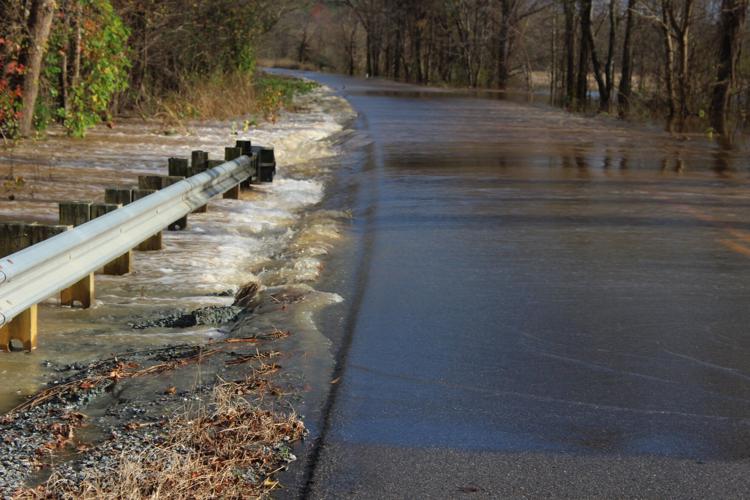 River road Friday afternoon.JPG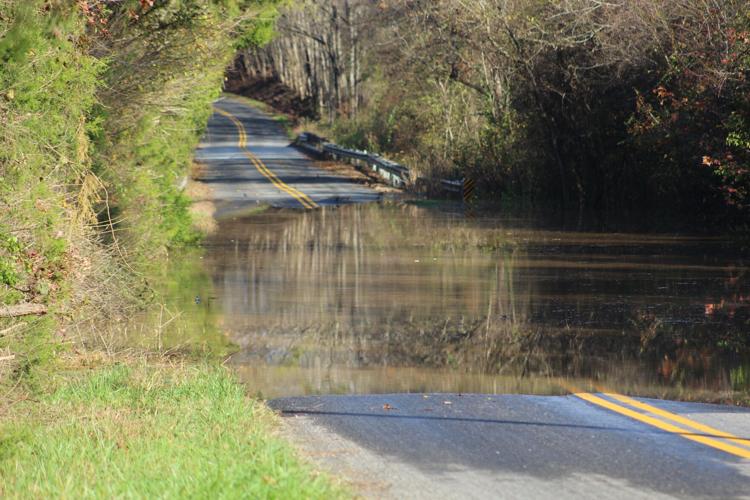 Berry Hill Road was closed Saturday.JPG
Crossing of the dan sunday morning.jpg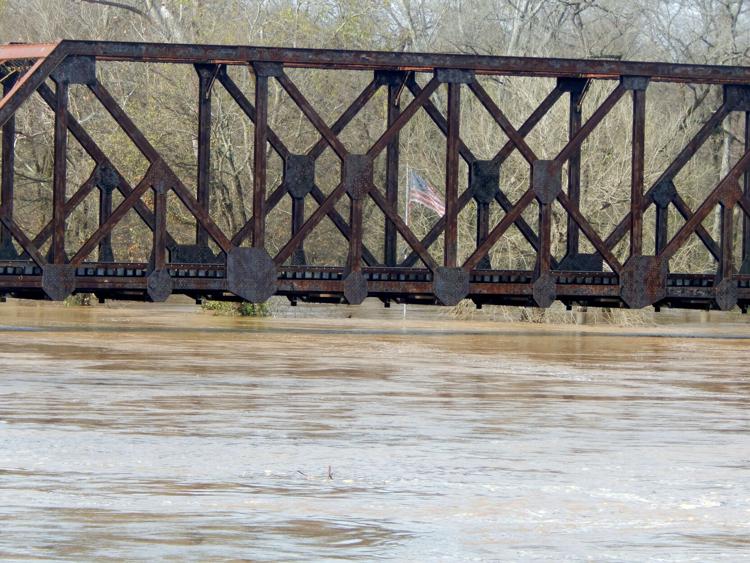 Floodwaters reflection Saturday evening2.JPG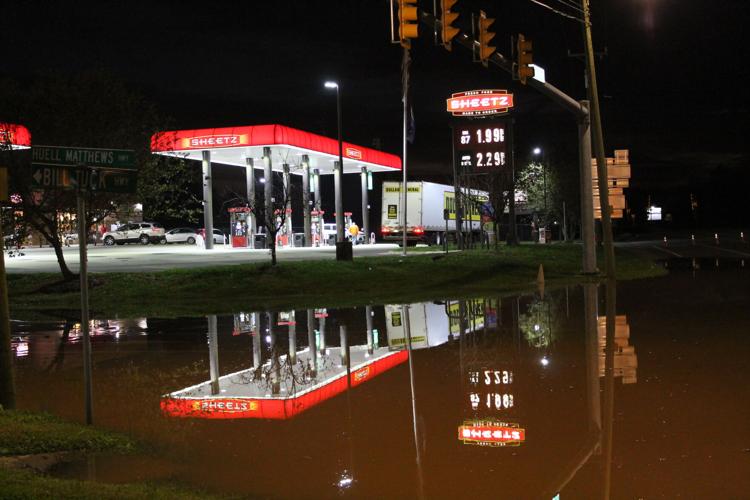 Melon Road Saturday evening.JPG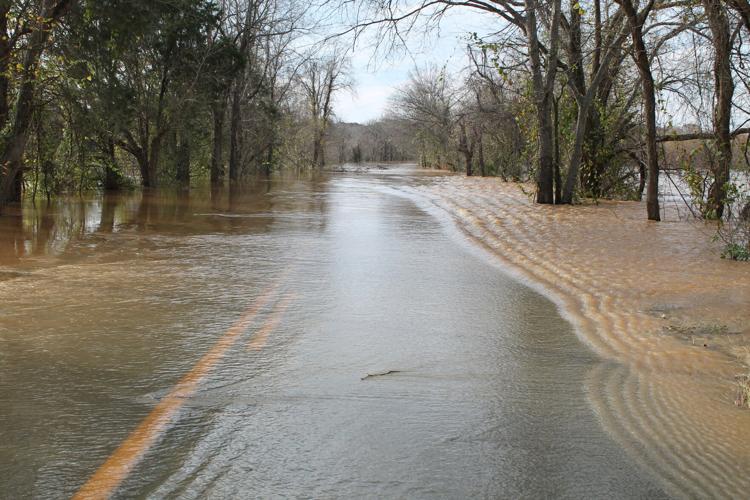 Motorist drive through flood waters at the 501-58 intersection Saturday.JPG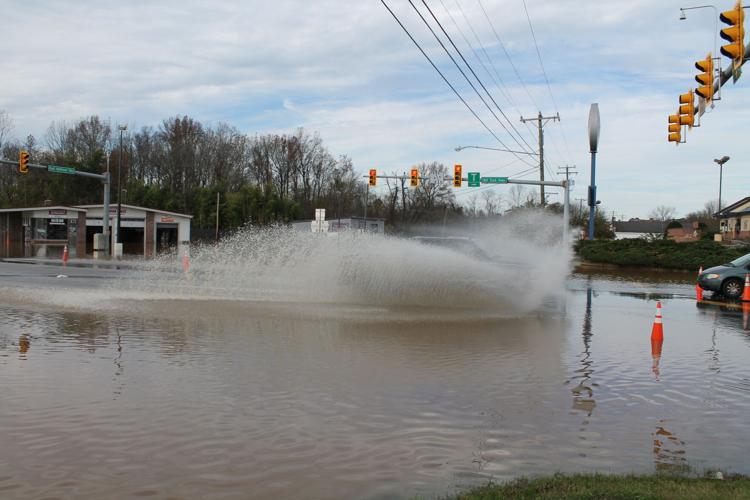 Riverdale Saturday afternoon.jpg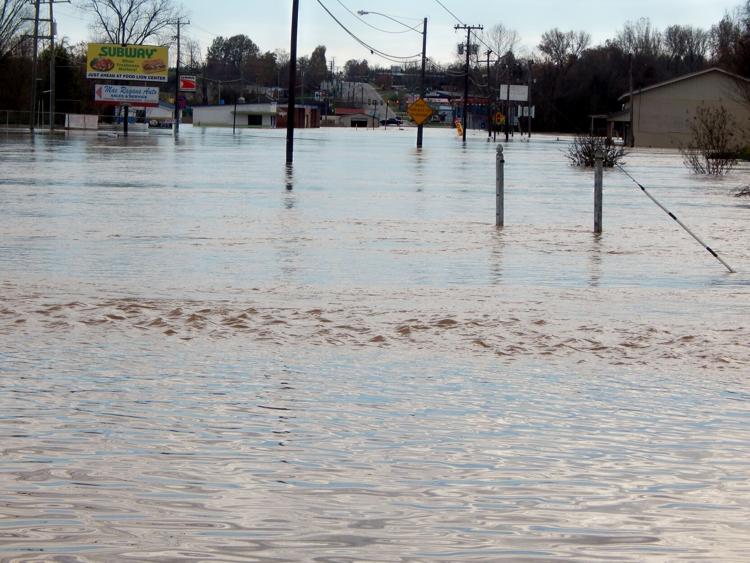 Riverdale Sunday morning.jpg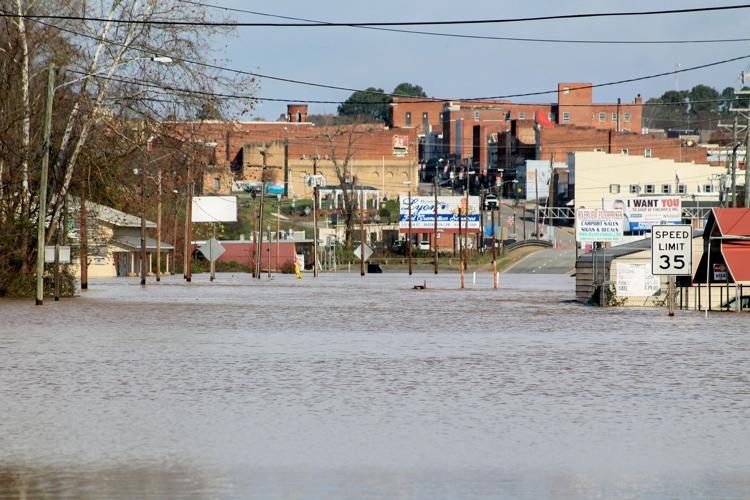 Riverdale Sunday morning2.jpg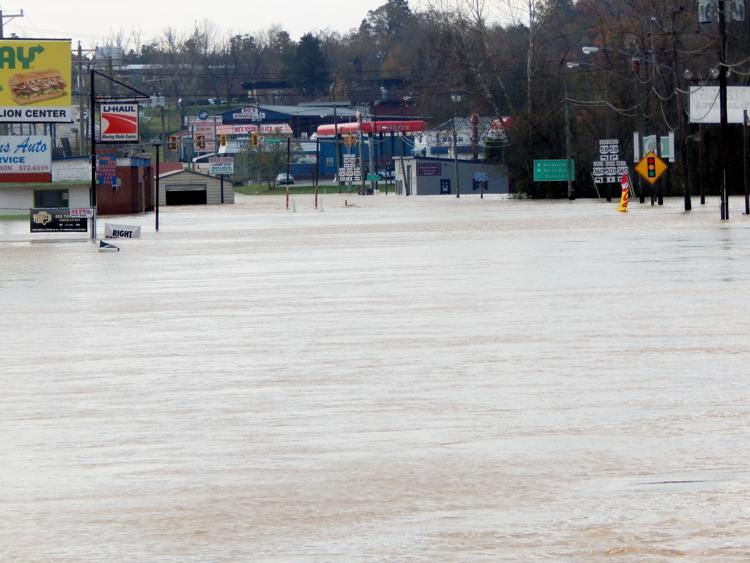 tobacco heritage trail Sunday morning - mike wilborne.JPG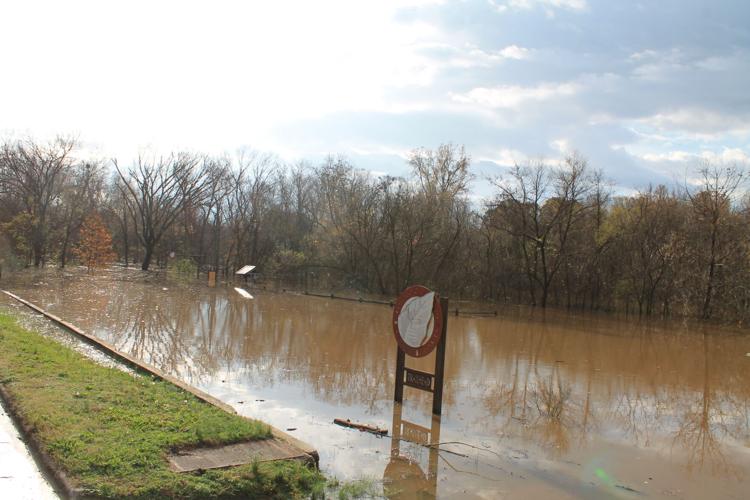 Clover Road submitted by Shantell Wooden-1.jpg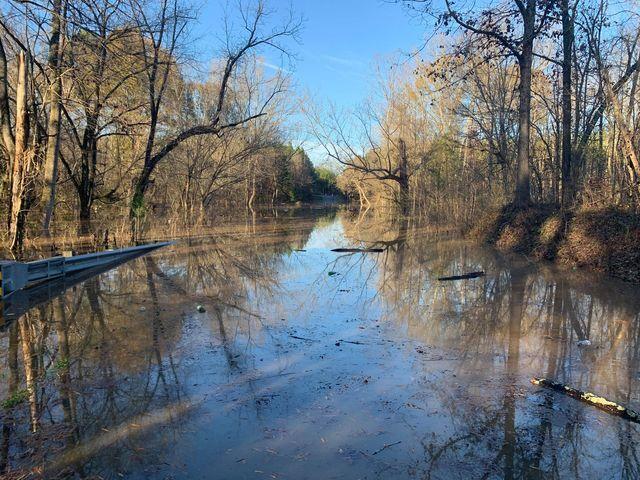 Clover Road submitted by Shantell Wooden-2.jpg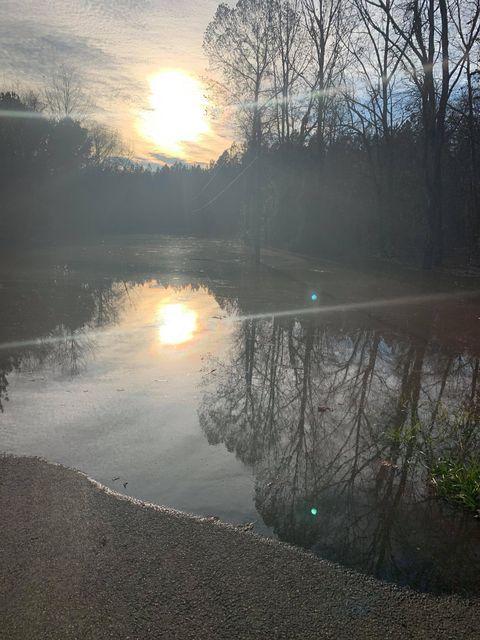 River Road taken by Candace.jpg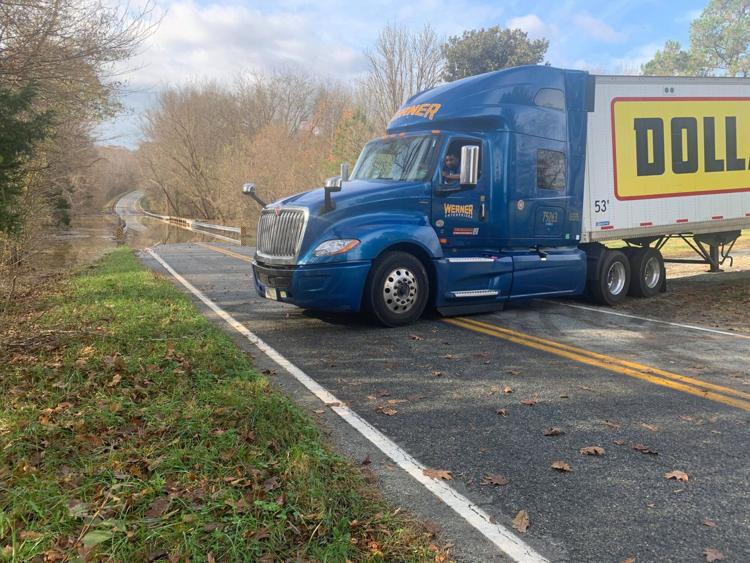 Riverdale submitted by Jim Holt.jpg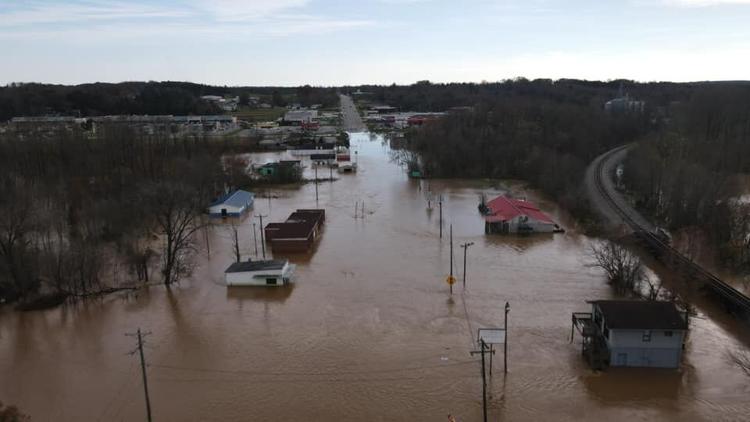 Flooding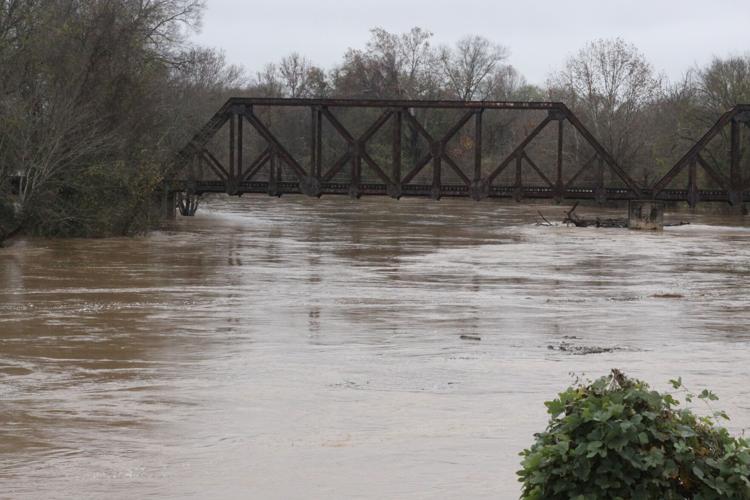 Flooding