When Todd Moser would go deer hunting with his grandfather, Herman O. Lewis Sr., on their family farm and down to the creek, his grandfather's name on the CB radio was "John Deere."
As the hunting dogs reached the creek, they'd hear, "they're crossing John Deere's creek."
Now those passing through Oak Level Road will always know that bridge as either John Deere Creek, or by its official name, Herman O. Lewis Sr. Memorial Bridge.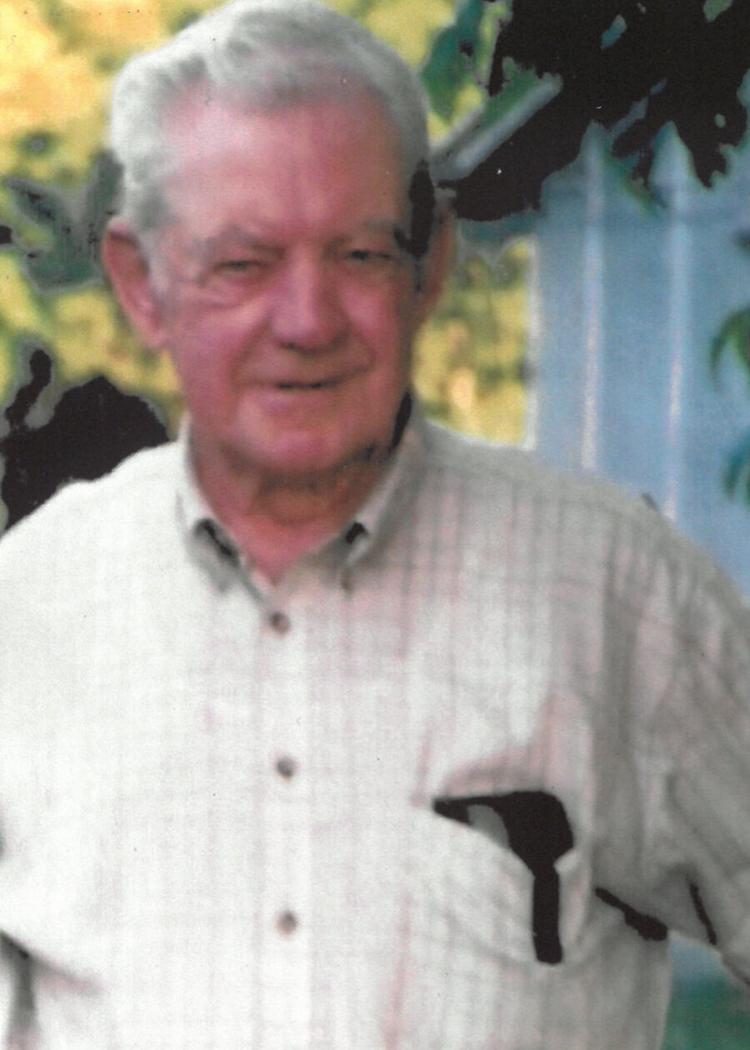 Family members of the late Herman O. Lewis Sr. gathered on the new bridge Tuesday over Boelte Creek on Oak Level Road for a dedication of the bridge in his honor.
Moser unveiled the signage Tuesday evening surrounded by family, Stanley Brandon, board of supervisor representative for District 6, and James Edmunds II, member of the Virginia House of Delegates representing the 60th district in Southside Virginia.
"Whether they call it John Deere's creek or Hermon O. Lewis Sr. Memorial Bridge, he'll always be here," said Moser, who grew up with his grandfather by his side since he was eight months old.
His mother, Ann, now lives in the family home, and knowing that the bridge is dedicated in her father's name means the world to her.
"I know daddy would be happy too… it's like he's still here with me," said Ann.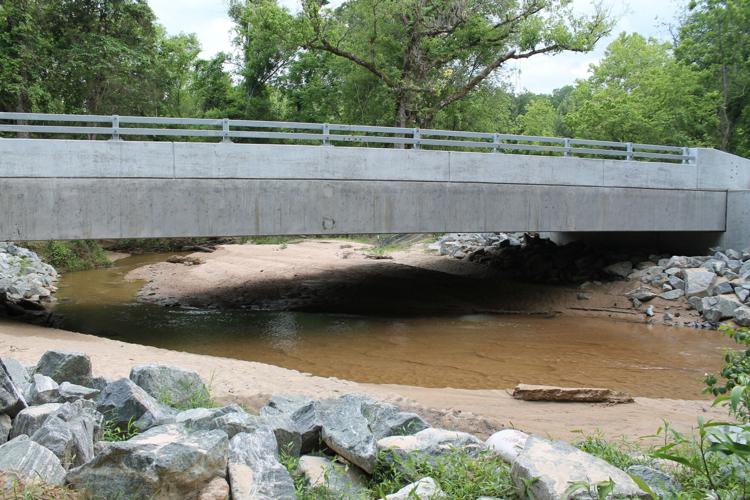 The dedication came about thanks to a proposal from Ann and Todd who approached the board about naming the bridge after their loved one.
 On June 3, 2019, the Halifax County Board of Supervisors passed a resolution naming the bridge on Route 683, Oak Level Road, over Boelte Creek in Halifax County as the Herman O. Lewis Sr. Memorial Bridge.
For 73 years, Lewis and his family owned the farm surrounding the bridge. He received the Farm Bureau Clear Water Award and the Governor's Model Clear Water Farm Award (1989) while operating the farm as dairy, and raising crops of tobacco, corn, wheat and soy beans.
"It was a regular multi-purpose farm," said Todd, who said his grandfather taught him everything he knew about farming, fishing and hunting.
"He was the rock to the family."
And, Lewis Sr. wasn't the first in the Lewis family to own the farm. According to Todd, it had been in the Lewis and Anderson families for over 100 years.
Lewis Sr. purchased the farm in 1946 when he got out of service.
He served in World War II in the 636th Army Quartermaster Company where he received the American Service Medal, Bronze Service Star, Phillippine Liberation Medal and World War II (Germany and Japan).
"He never talked about it much, but he was a big patriot," said Todd.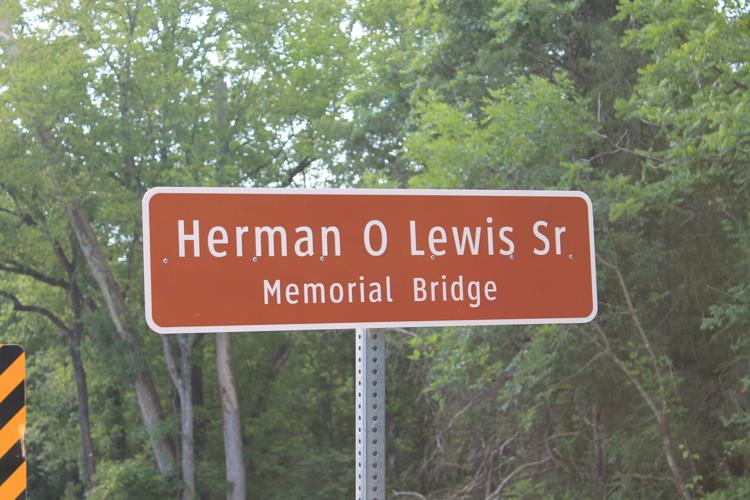 Todd's mother moved to the farm when she was nine years old, and recalls her parents working "their fingers to the bone."
"I don't ever remember taking a family vacation but one time," she said.
In the summer, they had to pull tobacco, and when they weren't pulling tobacco, they were gardening to can for the winter.
On those long days in the tobacco field, Ann remembers when they would finish, they would run into the creek, swing off the grape vines into the water and cool off.
She said her father also used the creek to irrigate their tobacco field.
"He was a hard worker, and mama was too," said Ann.
Lewis Sr. also had been active in civic organizations such as the American Legion Post, Woodman of the World and was a lifetime member of the Oak Level Volunteer Fire Department.
Today, Ann still lives in the family home, and she loves every minute of it.
"There's so many great memories here," said Ann. "…he used to sit right here in the same rocking chair."
Todd knows that rocking chair well.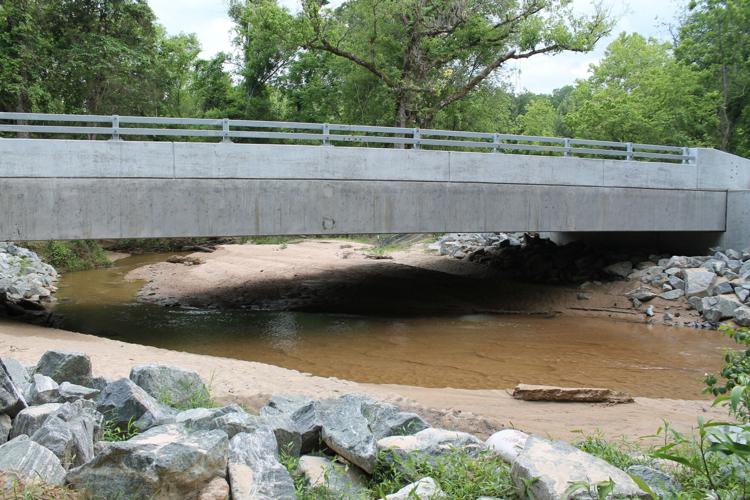 Even as he got older, and just as his grandfather had done for him and Todd's daughters, he always found time for Lewis Sr.
"I always found time to sit on the porch to talk to him… No one memory stands out because he was always there."