A family of three in the Crystal Hill community lost everything they own in an early Monday morning house fire.
Eric and Vanessa Tucker were asleep in their home at 3121 Crystal Hill Road when the fire started. Eric Tucker woke up, saw flames and smoke, and roused his wife.
"My husband woke me up and told me I needed to get out of the house and called 911," said Vanessa Tucker.
The couple's 9-year-old son, Boston, was not home at the time of the fire.
The Liberty Volunteer Fire Department received the fire call at 1:34 a.m. and headed to the scene.
"It was fully involved when we arrived on the scene," said assistant fire chief Randy Fisher. While the two-story house on Crystal Hill Road is still standing after the fire, Fisher declared the structure a "total loss."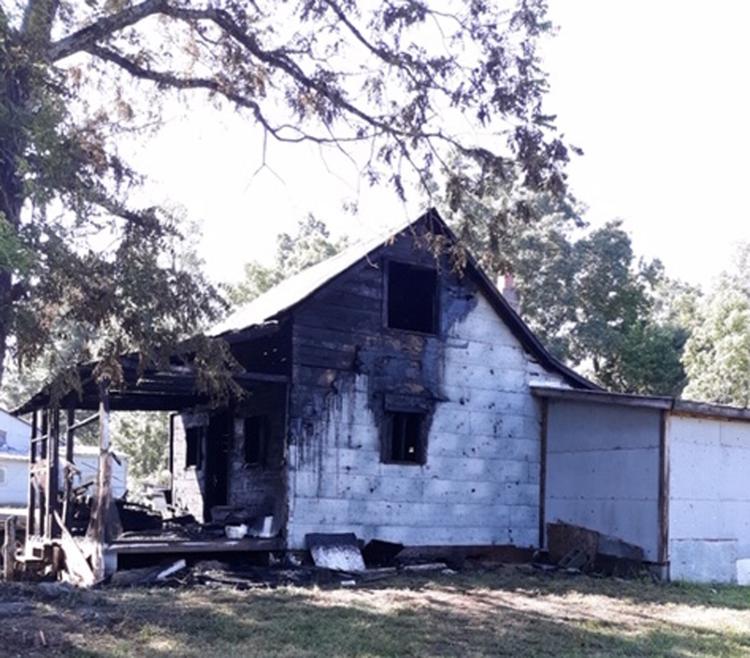 The Liberty Volunteer Fire Department responded to the blaze with three trucks and nine firefighters. The department was assisted by three other volunteer fire departments in the area — Halifax, with two trucks and nine firefighters; Triangle, with two trucks and five firefighters; and North Halifax, with three firefighters.
"We had a kitchen fire there (at the house) last January, and we put that out. It was caused by the wiring in the kitchen," Fisher said. Although the fire department has not determined the cause of the early Monday morning fire that destroyed the home, Fisher speculates it also could have been caused by the kitchen wiring, because that is the first place Eric Tucker noticed flames.
The Tucker family had been renting the Crystal Hill house from the landlord, Larry Jones, for five years. Now, the family is faced with finding somewhere else to stay.
"My main concern is to try to find somewhere to live," Vanessa Tucker said. "We lost everything. Any help would be greatly appreciated."
The American Red Cross of Halifax is assisting the Tucker family. The family's most immediate need is clothing. Eric wears a size 32x34 in pants for men, a size medium in shirts and a size 9 in shoes. Vanessa wears a size 7 in pants for women, a size medium in shirts and a size 8 in shoes. Boston wears a size 10 in pants for boys, a size medium in shirts and a size 2 in shoes.
Those wishing to make a donation to the Tucker family may call the Red Cross at 434-476-5148.