The matriarch of a South Boston family, Emily Pounds Griffith, got a special surprise Saturday. Her family planned a drive-through celebration for her 90th birthday in the back parking lot of Ebenezer CME Church on North Main Street.
Griffith, whose 90th birthday was Thursday, thought she was going to lunch with her daughters Saturday afternoon. When she arrived in the parking lot, stepped out of the car, and saw her friends, children, grandchildren and great-grandchildren waiting for her with balloons, posters and gifts, the surprise was written all over her face.
"Ninety years is an accomplishment. I don't know many people who have made it to 90," said her granddaughter Chiree Wanzer. "We just wanted to do something special for her and let her be recognized for her 90 years. We decided to do a drive-by celebration because of COVID."
The birthday parade kicked off with a South Boston Police Department cruiser and a South Boston Fire Department truck flashing their lights as they drove by the tent where Griffith was seated.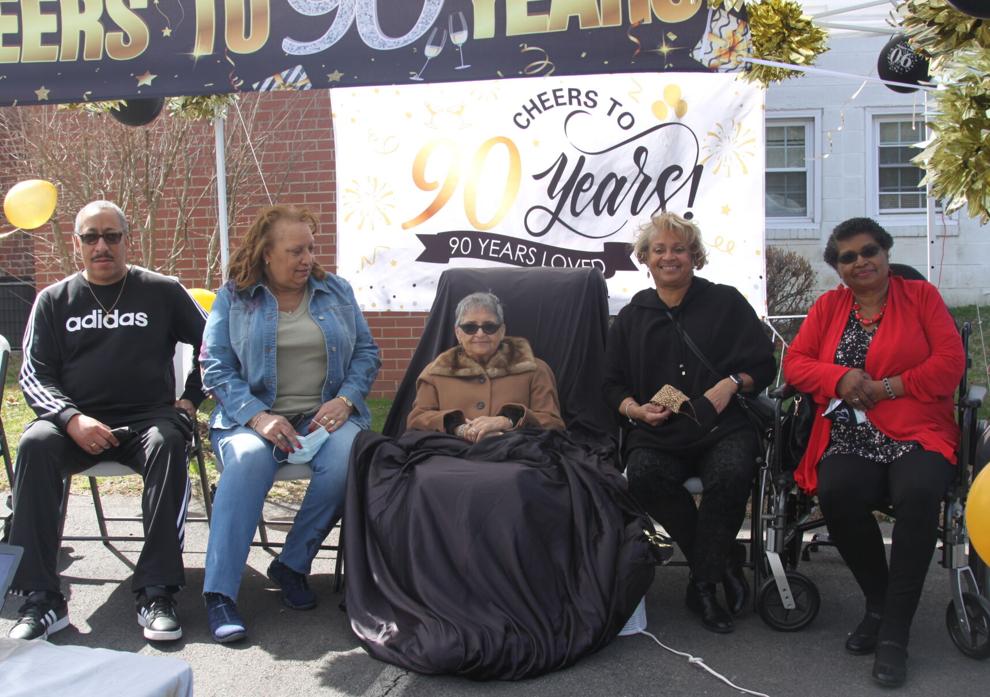 Friends also made their way by the tent, greeting Griffith with waves and bearing cards and gifts.
Also as part of Griffith's birthday celebration, three of her grandchildren and two of her great-grandchildren did praise dances in the parking lot of the church that she has faithfully attended for decades.
Griffith is known as the matriarch of the family, and her three daughters Benita Wanzer, Deborah Bond and Lakeeta Mayfield say she is the glue that has held the family together over the years.
Chiree Wanzer said her grandmother typically hosted Thanksgiving, Christmas and other holiday gatherings at her house, and having the birthday celebration was one way for her family to thank her for everything she has done for them over the years.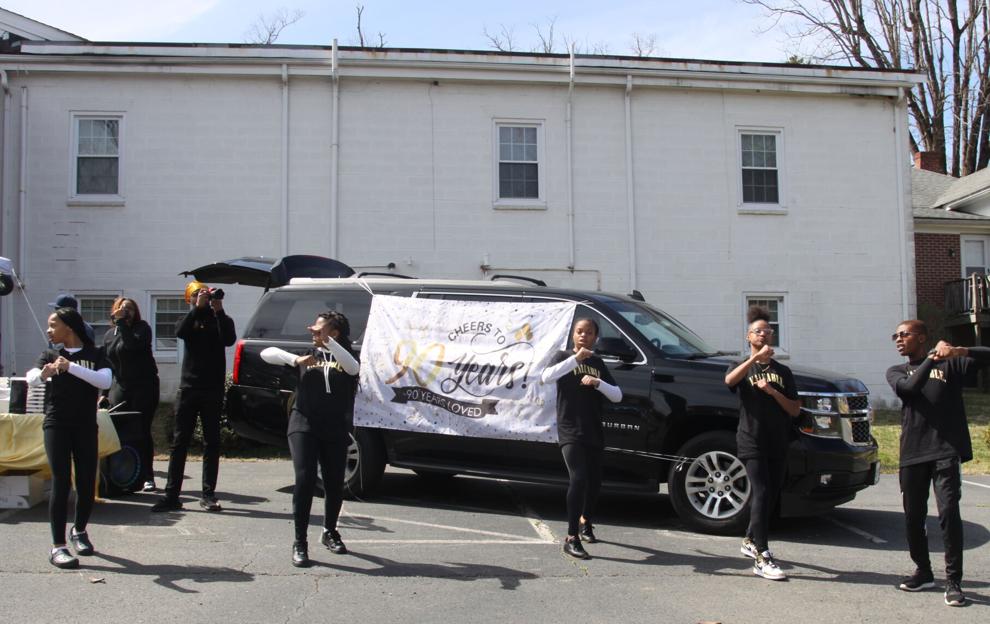 "She always kept us close. And we love her great home cooking and baking," Bond said. Lakeeta Mayfield agreed, adding "Pound cake is her specialty. Pound cake and carrot cake."
Along with her three daughters, Griffith also had a son who preceded her in death. She has 18 grandchildren and a number of great-grandchildren. In addition to being the matriarch of the family, Griffith is the last living sibling of 10 children – six girls and four boys – born to her parents Edwin and Sophronia Pounds.
A black-and-white picture of her in her younger years with her sisters was on display at the birthday celebration. When asked which sister in the picture was Griffith, Chiree Wanzer said, "She's the one with the biggest smile. Well-dressed, well-spoken, well-educated."
It was a birthday to remember for the still sharp-dressed lady with the same broad smile on her face, surrounded by family and friends, as in the photograph as a young woman in the company of her five sisters.