County officials, judges, attorneys, courthouse clerks and police signified the complete renovation of the historic Halifax County Courthouse Wednesday afternoon in a ribbing cutting ceremony.
The courthouse has been open since April while landscapers completed the final touches.
After cutting the ceremonial ribbon, Halifax County Board of Supervisors chairman Hubert Pannell said, "thank you all for a marvelous job. It's been a long time coming, and we finally got it done. We hope this courthouse serves Halifax County well."
Also during the dedication ceremony, Circuit Judge William "Bill" Watson told those attending, "I've had the privilege to practice law and sit in courthouses all over the state and this is certainly one of the nicest facilities anywhere.
"Everyone in the county should be extremely proud of it," he added.
Halifax Town Mayor Dexter Gilliam followed his comments saying, "The courthouse turned out beautifully."
He also said, "I think we have one of the nicest facilities in Virginia. This is something we can be proud of that will be here for many, many decades."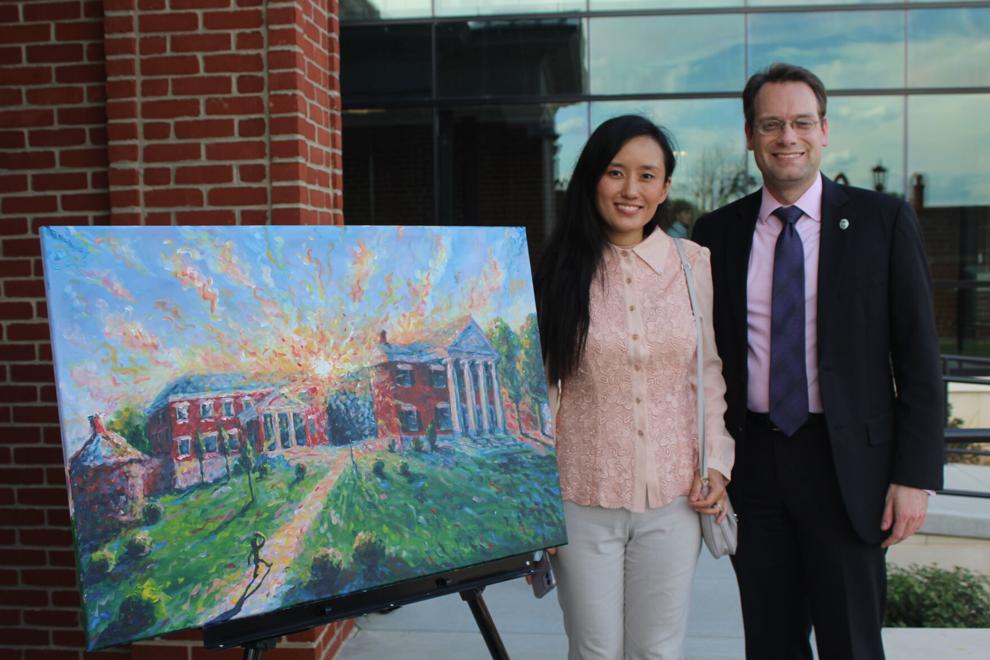 Before wrapping up the short ceremony, chief judge of the 10th Judicial Circuit Kimberley S. White, presented a painting of the courthouse that was completed by Penny Wang, a professor of language and literature at the University of Northern Iowa.