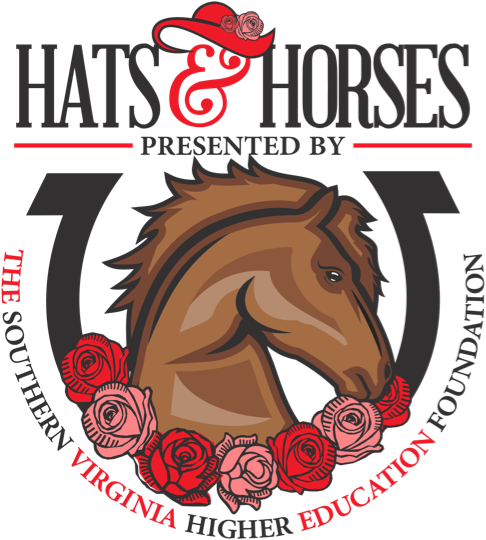 Grab your biggest hat and your best bow tie and join the Southern Virginia Higher Education Foundation (SVHEF) in celebrating the 147th running of the Kentucky Derby.
The second annual Hats & Horses fundraiser is a one of a kind celebration that encompasses both decades old American traditions and the coming out of Spring. The event will be held on Saturday, May 1, at Cloverdale Quarters in Sutherlin, beginning at 5:30 p.m.
Event participants will have three ticket options to choose from, with the first option being an in-person Derby Party Ticket which includes a socially distanced night of mint juleps, food, fun and dancing.
There will be a red carpet, Ladies Best Hat and Men's Best Seersucker suit contest, raffles, art and vacation auctions, and a charcuterie class taught by a local charcuterie expert, Chef Jillian.
Each ticket comes with a custom made charcuterie board by MadeByME, charcuterie accompaniments, entry into numerous raffles, and a drink of choice. There also will be a cash bar and wagering.
The second option is the Party at Home Ticket.
This option allows individuals to party from the comfort of their own home, via Zoom, while observing all of the live events. A Party at Home ticket includes a custom made charcuterie board and a mini bottle of champagne.
The third and final option is the Party Anywhere Ticket which allows individuals to observe all of the events for the evening, via Zoom, but does not come with any gifts.
"We are thrilled to finally be able to host an in-person event in the wake of spring. This past year has been a tough one for all of us, and Hats & Horses is the perfect opportunity for everyone to come together to celebrate an american tradition and our future, while supporting a local cause," said Monica Edmonds, madam chair of the SVHEF events committee.
Doors will open at 5:30 p.m. at Cloverdale Quarters, and guests are encouraged to dress to impress in their best derby fashion. All proceeds will benefit the Southern Virginia Higher Education Foundation/Center.
Tickets are limited and open to all guests 21 and older.
For more information or to purchase tickets, visit the SVHEF website, svhef.org/hatshorses. Tickets also can be reserved by calling 434-579-3518.
Can't participate, but want to contribute? Visit svhef.org to make a donation.
There also are sponsorship opportunities available at different levels for businesses and individuals interested in helping fund this local cause. Email events@svhef.org for more information.