Wednesday was author Ellen Stoll Walsh's birthday, and to celebrate Sue Brooks, or "Miss Sue" as the children at the Halifax Public Library and South Boston Public Library call her, pulled out Walsh's famous book "Mouse Paint" with the help of her puppet Pipsqueak during a story time at Halifax Market Place.
The children attending jumped up and down and cheered in delight as the puppet Pipsqueak made her appearance with the book and ran to introduce Pipsqueak to their own stuffed friends.
This was the first children's program that the library was able to hold since March when the coronavirus forced them to shut their doors, and Brooks and library director Jay Stephens were eager to see the families' faces Wednesday morning.
Brooks came prepared with interactive songs to help get them off of their feet and to help wake them up before enjoying story time.
This was part of "Outdoor Story Time with Miss Sue" that offered a "safe and fun way to come together and enjoy the adventures of reading and learning" with story time, music and dancing.
For those who were not comfortable sitting outside, audio was sent through an FM transmitter, and it also was live streamed on the library system's Facebook page.
Stephens credited the town of Halifax and assistant town manager Denise Barksdale for supporting the event and cooperating with library staff.
Prior to the coronavirus pandemic, the children's programs at the local public libraries were offered at both branches a couple times a week along with teen programs and art programs.
With the closure, they had to move to curbside service and online service only.
Speaking about finally being able to have interaction with the public on Wednesday, Stephens said, "When you have a job where you're used to seeing certain people everyday then going without, it makes a difference."
Starting Tuesday, both libraries also started taking appointments for computer use, copies, fax and tutors. Individuals needing services must schedule an appointment.
"We decided to take it slow, and the main thing is trying to keep everyone safe," said Stephens.
But, he also said the pandemic forced them to come up with new creative services, such as curbside service, which Stephens said seems to be favorable by the public.
"It's given us an opportunity to try new things and see what people like," the library director said, who also mentioned they may be able to keep some of these services such as curbside when the restrictions ease.
If the numbers of coronavirus cases continue to look favorable, and things go well with the easing of returning to services, Stephens said they'd consider offering more services in the near future.
Stephens and his staff look forward to reopening fully, and "really miss seeing" their regulars.
And others really miss seeing the library staff too, including Eva-Marie Haslinger and children Finley, Charlotte and Maggie McCullough.
Haslinger explained that they've enjoyed some children's programs in the past, but always struggled with fitting it into their schedule.
She said their children's programs usually conflicted with school, and pubic school is currently out of session.
"It's hard to make time," she said. But after seeing the event on Facebook, she thought, "we have to go see Miss Sue.
"The children were very excited. Miss Sue does such a nice job," said Haslinger.
That excitement was evident when Miss Sue grabbed her guitar and said, "Stand up everyone."
The McCulloughs, along with children Sandy Moorefield, Piper Meadows, Alexander and Edward Courville and Matthew and Jacob Webb, and their parents and guardians, danced along to Miss Sue before settling down to read "Mouse Paint."
Follow Halifax County-South Boston Public Libraries on Facebook for their latest updates, or visit their website, halifaxlibrary.org.
Courville brothers and Webb brothers.JPG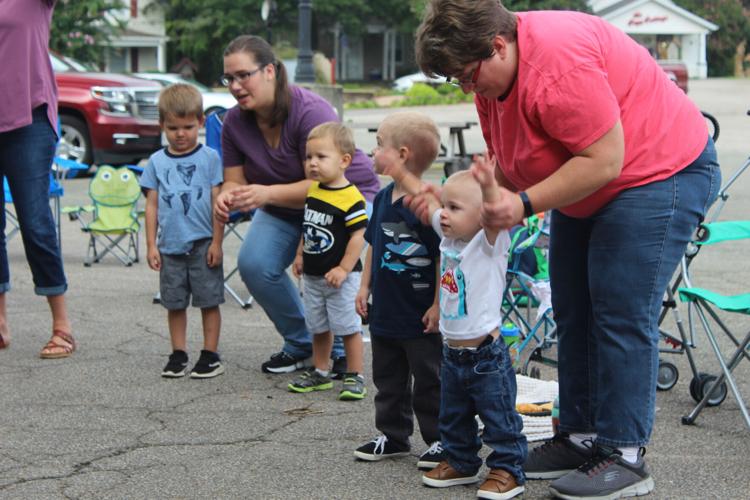 Children dance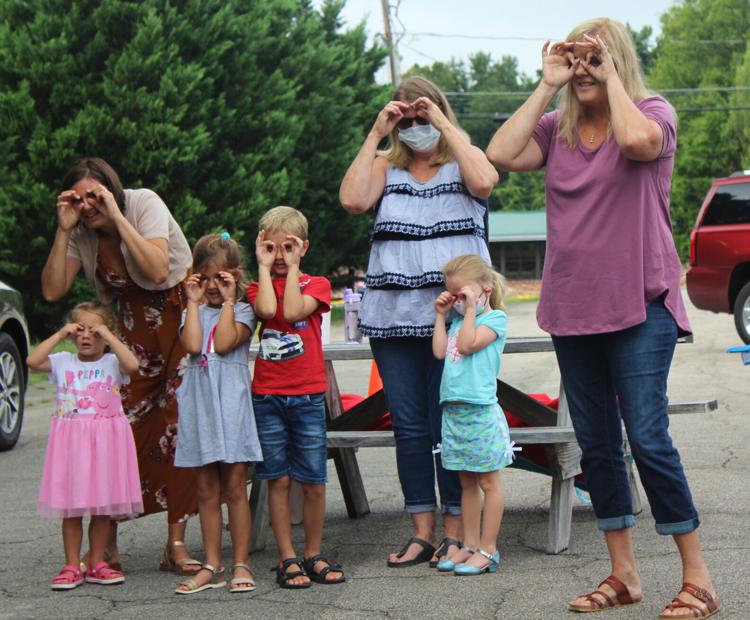 Piper Meadows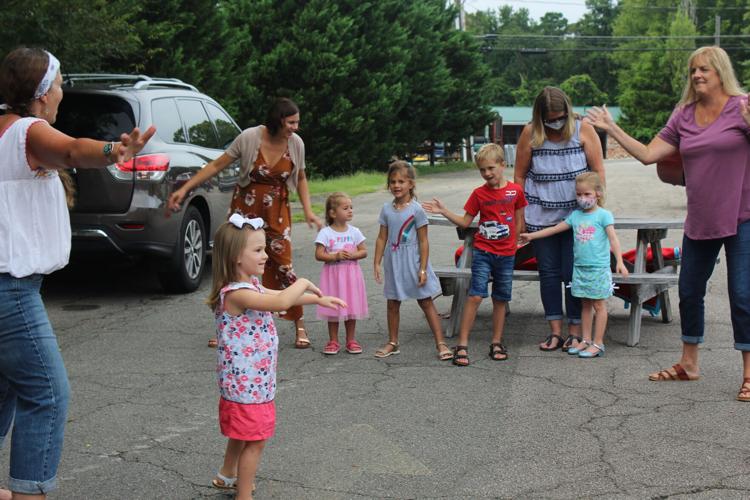 4-Piper meadows, maggie, charlotte and finley mccullough.JPG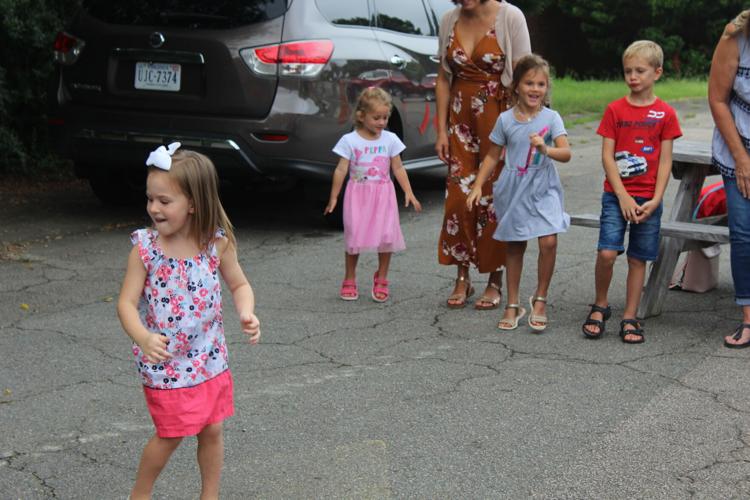 Miss Sue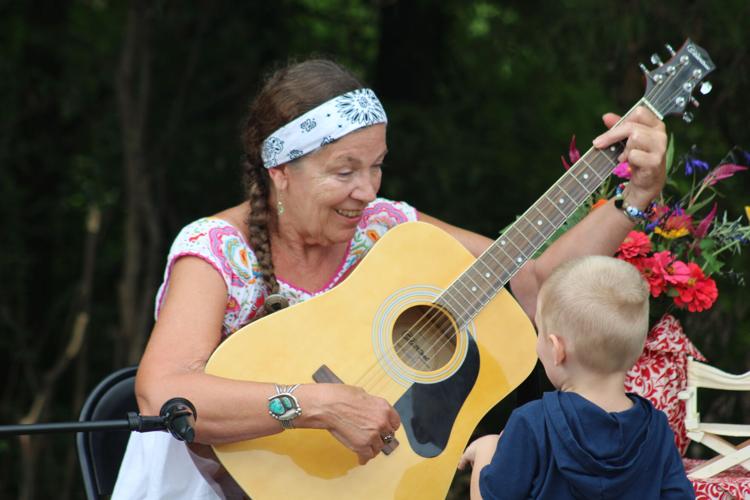 Miss Sue sings a song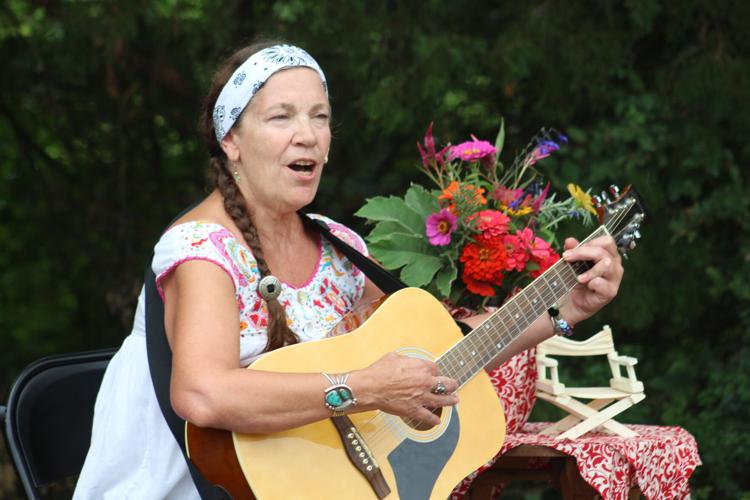 Maggie, Charlotte and Finley McCullough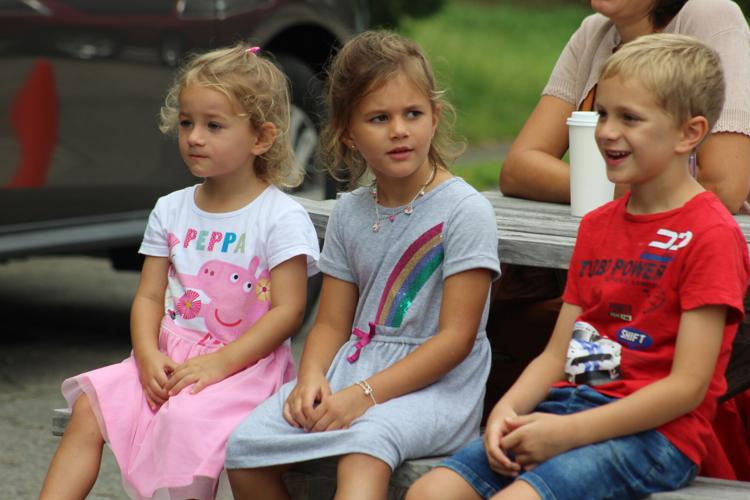 Edward Courville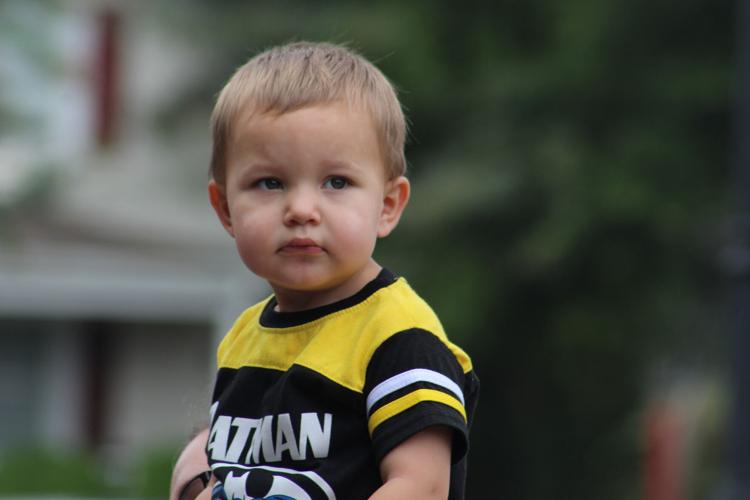 Sandy Moorefield pats her head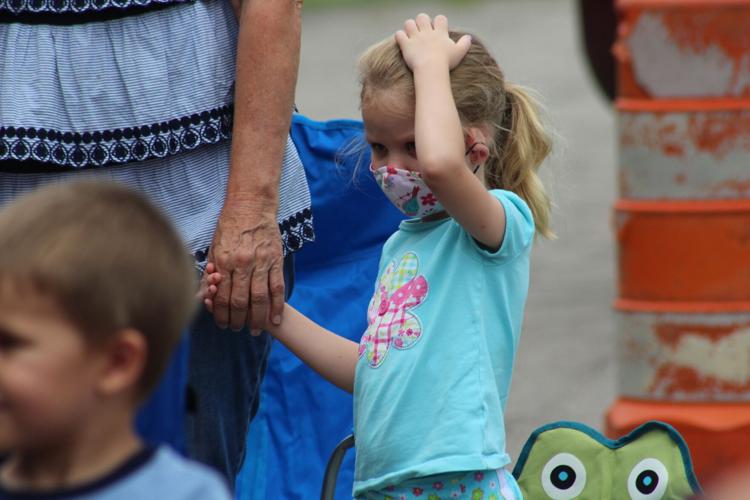 Miss Sue with Pipesqueak show kids Mouse Paint.JPG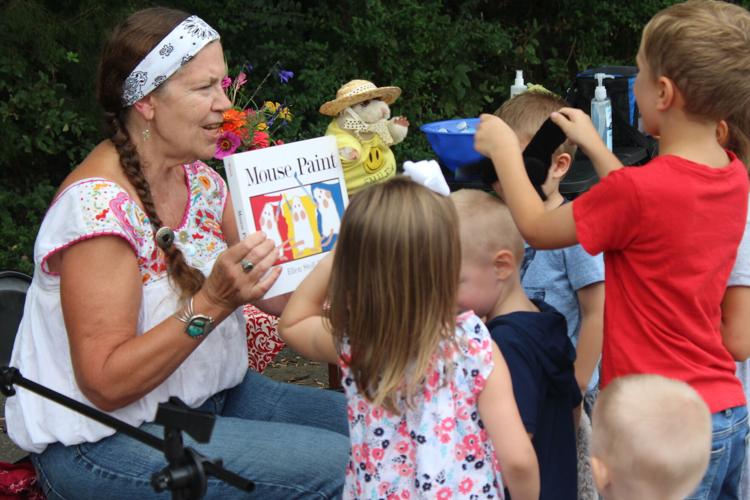 Children dance along to Miss Sue.JPG