The refurbished Halifax County Courthouse is on track to open April 5.
Building official Otis Vaughan brought that information to the Halifax County Board of Supervisors when they met Monday evening after they approved a bid for a moving company to move items from the courts' temporary housing to the courthouse.
"We're on pace to finish up," said Vaughan, who said the courts' items could be moved as early as March 27.
Supervisors awarded a bid of $89,360 to Hilldrup, a moving company in Durham, North Carolina, who have been tasked with dismantling, moving and reassembling all the items from the Halifax County Circuit Court, Halifax County General District Court and the Juvenile and Domestic Relations District Court.
The county had opened bids on Feb. 22, one for the circuit court and records and one for the other courts and court functions.
Hilldrup, Heritage House and Kloke each submitted two bids, one for circuit court and one for the other courts, with Hilldrup submitting the lowest bid.
County administrator Scott Simpson told the board they had budgeted $164,000 for this move.
"There's only a short window of time, and a moving company has the resources to do this," said Simpson, who noted they have used Hilldrup in the past.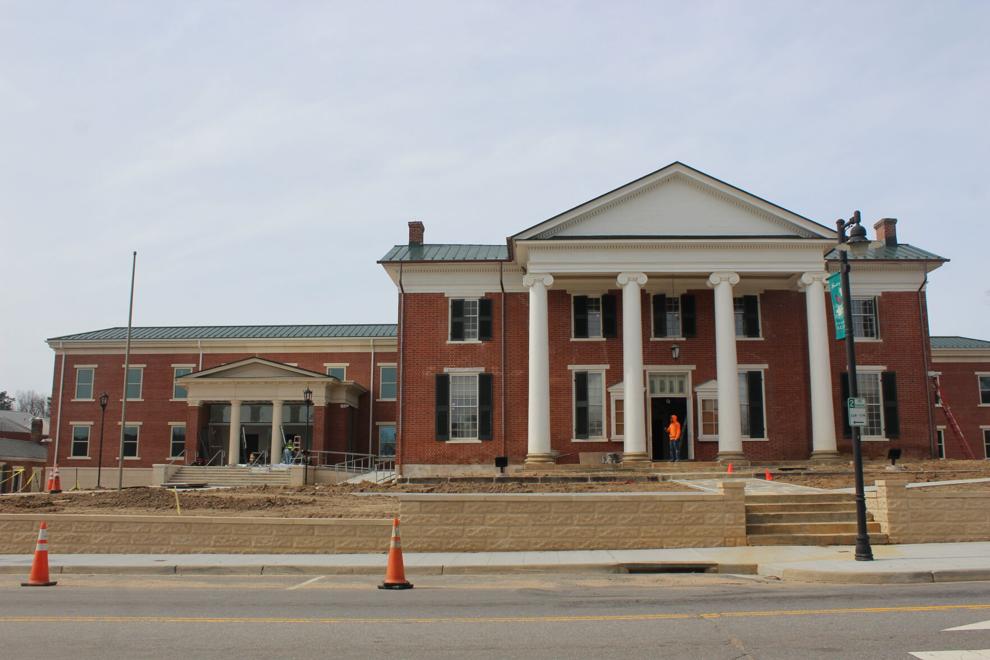 Hilldrup helped move the Commonwealth's Attorney's office in 2019.
Vaughan also explained they broke it down into two different bids because of the degree of work that is involved, noting that the circuit court has records that date back to the 1700s.
"There's a lot involved, and Hilldrup is very well established," the building official said.
The courthouse project has been in the works since 2011, and in June 2012, the Circuit Court of Halifax County entered an Order to Show Cause against the then-current members of the board, ordering supervisors to show cause why a mandamus should not be issued commanding them to cause court facilities to be made secure, or put in good order, or rendered otherwise safe, and to proceed as in other cases of mandamus, to cause the necessary work to be done.
Since then, the county contracted with CJMW to perform design and construction services, who provided numerous sets of plans that were provided to the commonwealth for comment.
On Oct. 19, 2015, the county and the commonwealth agreed on a new set of modified schematics constructed to meet recommendations of both stakeholders involved in litigation and stakeholders in the community, and on April 14 of 2016, final agreed modifications were incorporated into CJMW's revised design.
Blair Construction, Inc. of Gretna was eventually awarded the bid for construction with its bid of $14,824,000, and since then, the county board of supervisors has approved several change orders altering the price.
The Halifax County Courthouse was designed and built in 1838-1839 by Dabney Cosby. It is a two-story, "T"-shaped brick building in the Federal style. The front facade features a two-story, tetrastyle portico in the Greek Ionic order. It was listed on the National Register of Historic Places in 1982.
In other action Monday evening, the board agreed to allow Halifax County Drug Court to apply for federal drug court funding, and approved a resolution supporting the expansion of Halifax/Pittsylvania Court Services.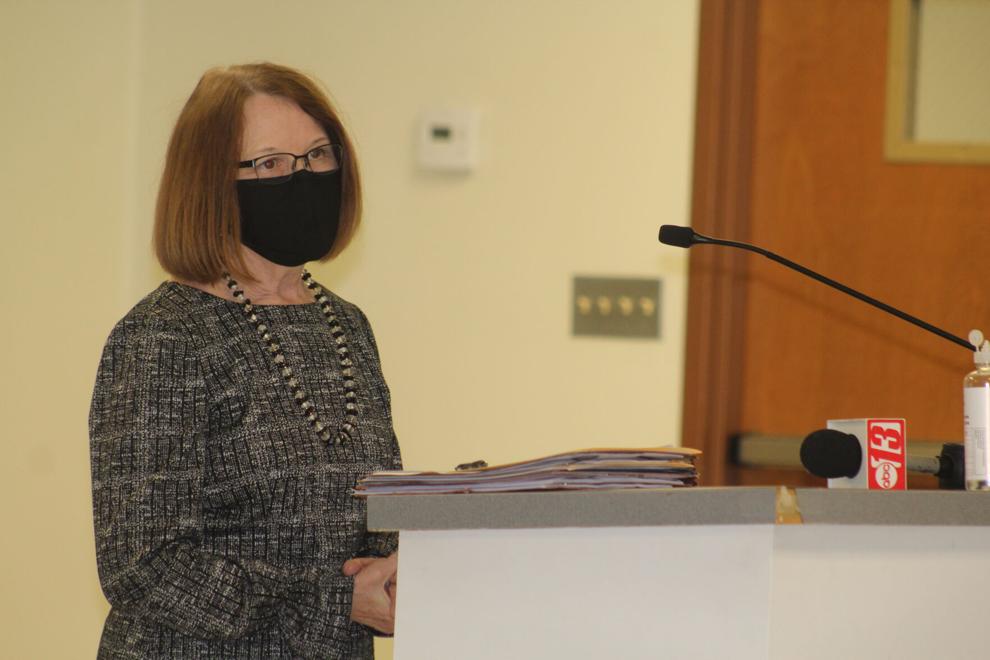 Freda Holliday, director of Halifax/Pittsylvania Court Services, told their board their previous grant ran out this past September, and in order to apply, they need approval from the board, and they have to be willing to match the funds.
The court services are in the process of applying for a grant as part of the Adult Court Discretionary Grant Program, which would award an amount up to $500,000 with a 25% local match each year.
The director of court services also approached the board regarding the resolution saying they are currently providing pre-trail probation supervision in Pittsylvania County, Halifax County and the city of Danville.
"We were awarded funds effective Jan. 1 to expand services to Franklin County, Henry County, Patrick County and the city of Martinsville, four areas that currently do not have any services in their area," said Holliday.
In order to expand the services, she said the jurisdictions had to enter into resolutions for joint exercise of power to operate as one agency. Halifax County will continue to serve as the fiscal agent.
Supervisors also completed the following Monday evening:
• Approved a conditional use permit for Chris and Brandy Blevins to operate Blevins Family Vineyards as a winery and wedding venue at 1170 Hundley Road in Scottsburg following a public hearing in which Chris Blevins was the only person who spoke;
• Adopted a resolution to abandon state route 885, Florida Trail;
• Accepted the fiscal year 2020 audit;
• Awarded a bid of $234,785 to Peterbilt Richmond for a front loader;
• Tabled adjusting use of the shelters at Edmunds Park and the Mary Bethune gymnasium. Currently, the shelters are posted for limited occupancy, and the gymnasium is not available for rental due to restrictions imposed in Governor Ralph Northam's executive order.
Northam recently eased some restrictions on social gathering and occupancy.
But, ED-6 supervisor Stanley Brandon, who chairs the recreation committee, felt it was too soon to ease local restrictions saying the county's positivity rate of COVID-19 is not at an acceptable rate.
He made a motion to table the matter, which passed at a 7 to 1 vote with ED-5 supervisor Dean Throckmorton offering the sole dissenting vote.
• Continued to table a conditional use permit application from Bob West with 10-4 God who would like to operate a Christian ministry that targets U.S. veterans and troubled youth; and
• Heard citizen comments from Barbara Coleman-Brown, president of the Halifax County/South Boston VA NAACP, who would like to see the county encourage minority-owned and women-owned businesses to locate to the county. She also asked them to look at the county offices to see if its employees reflect the people they serve.