One of the longest running Virginia Wheelin' Sportsmen events was held Saturday when six men with disabilities and their buddies hunted in the woods of Staunton River State Park.
Then president of the Halifax Chapter of the National Wildlife Turkey Federation the late David Vaughan created this hunt in 2003, and his wife, Judy, received a special surprise Saturday.
Next year, the hunt will be the David Vaughan Memorial Hunt, and all of this year's hunters will be invited back next year.
"No one deserves that honor more than Davis. This is our way of giving back to him and Judy," said Robert Moody, president of the Staunton-Meherrin Chapter, who helped organize this year's hunt.
After David created this hunt in 2003, it was held on several different private properties before it settled into Staunton River State Park as a permanent home.
It was created all thanks to a chance encounter between David and Robin Clark, coordinator of the Virginia Wheelin Sportsman, at an outdoor show Judy explained.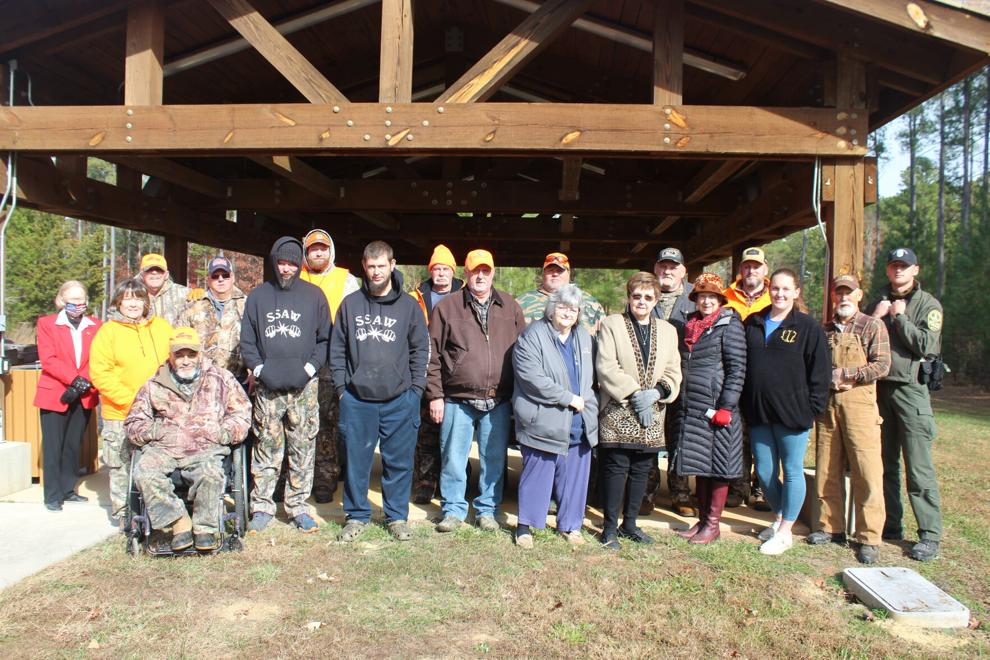 To be able to come back each year and host these hunts for individuals with disabilities who may not get to hunt otherwise is fulfilling for Judy.
"It's just rewarding to be able to help people who may not be able to get out in the woods," said Judy.
Keith Morrison, park ranger with Staunton River State Park agreed.
"It's well worth the time and effort that goes into it," said Morrison.
He also said the NWTF is a "good group to work with," and the event, he said, is a "good opportunity to get in the woods."
One of the hunters who got the opportunity Saturday was Chip Studer of Franklin County, who had made it out to the hunt for the third consecutive year.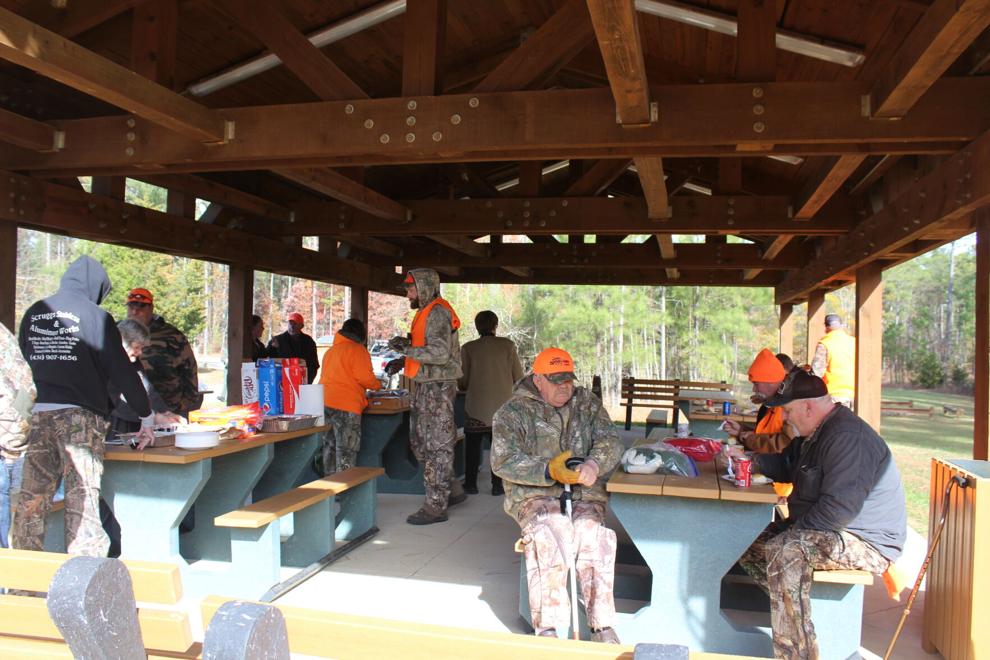 "It's a good day to get out in the woods and fellowship with likeminded people who enjoy the outdoors. The opportunity to harvest a deer is a bonus," said Studer.
By lunchtime, neither he nor any of the other hunters had harvested a deer, but they did see some game.
Studer said he saw a doe and fawn that he had a staring contest with about 15 yards away, but didn't take a shot, and a turkey crossed his trail.
"It's always a good morning when you see game," he added before offering a thank you to the NWTF for continuing the hunt and for Staunton River State Park for hosting it.
He also noted that this hunt was largely made possible thanks to David.
"I am thankful for his family and the Halifax Chapter of the NWTF," said Studer.
Another hunter, James McKinney of Evington, attended the hunt for the fifth time.
"It was fun," said McKinney. "It's just everyone getting together and the camaraderie. I appreciate all that this organization does."
The hunters also received a special gift from an anonymous donor presented by the Daughters of the American Revolution.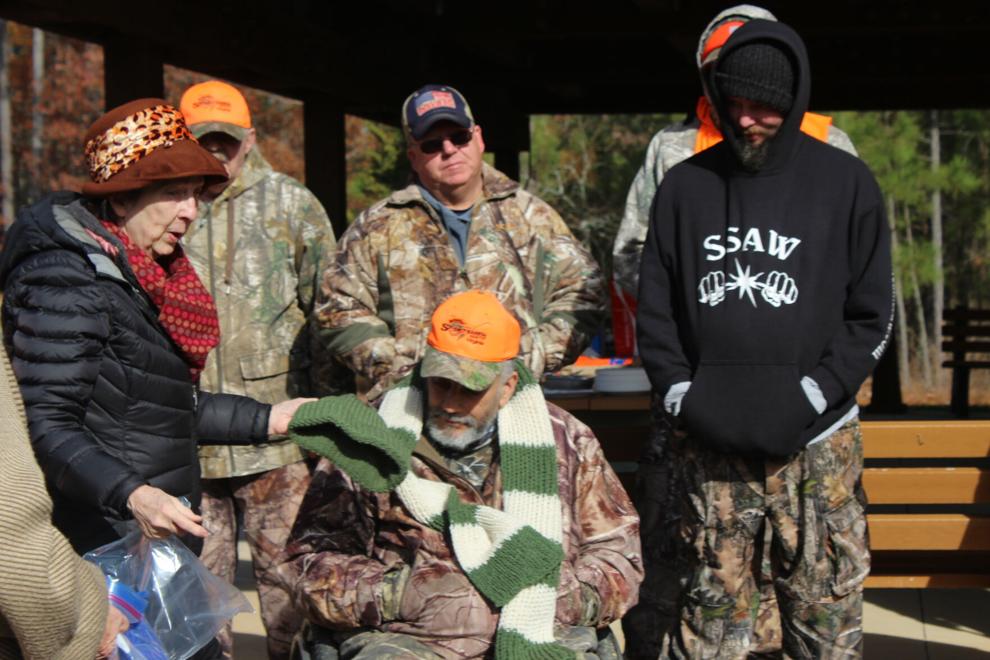 Anne Raab, regent of the Berryman Green Chapter NSDAR, Ginger Gentry and Barbara Bass presented knitted scarves and hats to the hunters.
They also provided cookies and peanut butter sandwiches for the hunters and their buddies to enjoy as well as a monetary donation to help house, feed and bring the hunters down to the Scottsburg park.
The DAR has collaborated with the NWTF for 10 years, according to Raab, who said it all began when James Edmunds mother Jane invited the DAR to their farm for the hunt and asked them to bring cookies.
"We thought it fit our mission, and we had so much fun," said Raab.
Judy thanked the DAR for their contributions as well as Spainhour's for providing lunch and Liz Grove for bringing the lunch.