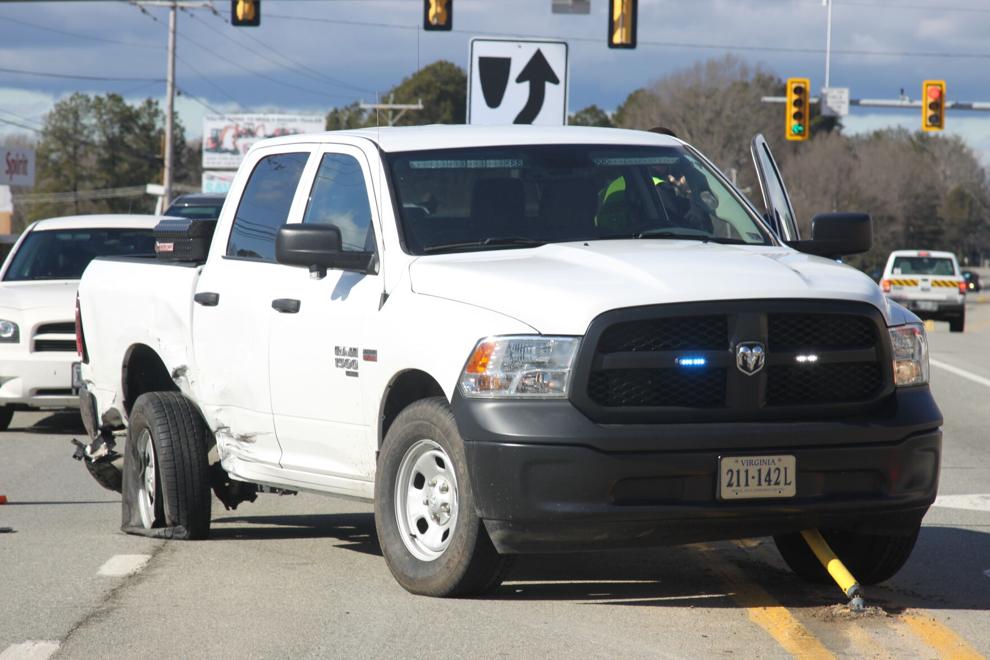 Neither driver was injured in a two-vehicle wreck involving a member of the Halifax County Sheriff's Office on Tuesday afternoon near Halifax Pharmacy in South Boston, according to Virginia State Police.
Police responded to the crash near Halifax Pharmacy at 4121 Halifax Road at 2:09 p.m. Tuesday and directed traffic in the high-traffic area by Greens Folly Crossing.
Virginia State Trooper T.B. Jones stated 42-year-old J. Burton with the sheriff's office was on his way to respond to an emergency call in the town of Halifax, traveling north on Highway 501 in a Dodge Ram pickup truck, when he was struck by a Kia Sorrento driven by 60-year-old Rita Chipps of South Boston.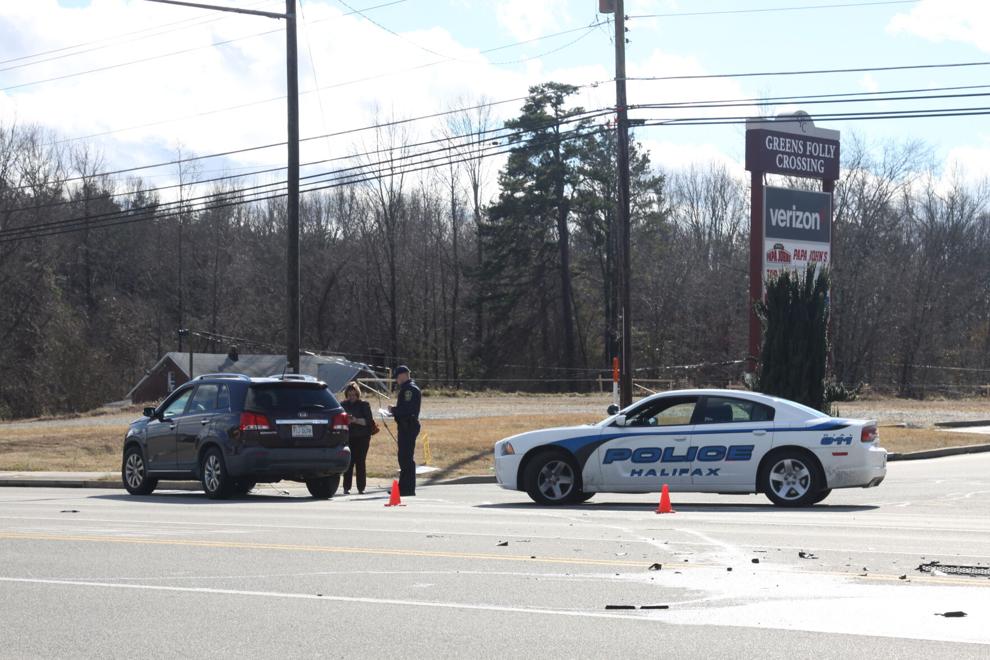 Jones said Chipps was pulling out of Halifax Pharmacy, attempting to head south on Highway 501, when she struck the Dodge driven by Burton.
Jones estimated $10,000 in damages to the Dodge and $8,000 in damages to the Kia.