Halifax County planning commission members have expressed their support for Dale Miller to convert the building housing the former Cluster Springs Early Learning Center into a community center.
The next step is for county supervisors to vote in support of a conditional use permit including 16 conditions if the project is to move forward.
Miller's plans to convert the building housing the former early learning center into TJM Community Center passed muster unanimously at the planners' meeting on Tuesday after a public hearing where Miller, his son, Brad, adjacent home owner Kenneth Owen and realtor Gloria Chappell all spoke in favor of the project.
Miller proposes using the building, located at 1011 Huell Matthews Highway, for weddings, day care services, a food pantry, conference center, after school programs and a gym.
Owen, who lives directly across the street from the former early leaning center, told planners he has known Miller for a long time and supports Miller's plans.
"You can take him at his word, and I believe this will be a valuable asset to the southern end of the county," said Owen. "I would recommend 100 percent to go along with this."
Chappell added she would support Miller the best way she can, and she agreed with Owen that something like what Miller proposes is really needed in that area of the county.
Miller told planners he sees a need for a community center for the southern end of the county.
"We have a lot of ideas, but we need everyone's help to get this working," said Miller during the public hearing.
The Old School Car Club is helping him do maintenance on the property, but bigger projects must wait until supervisors give their approval after a public hearing set for the board's Sept. 3 meeting, according to Miller.
In making the motion to recommend approval of the conditional use permit, planner Jimmy Watts noted his support for former school buildings to be converted into other uses, rather than becoming rundown and becoming eyesores.
Two conditions state that all events must end by midnight, and outdoor amusement/entertainment must begin no earlier than 1 p.m. on Sundays.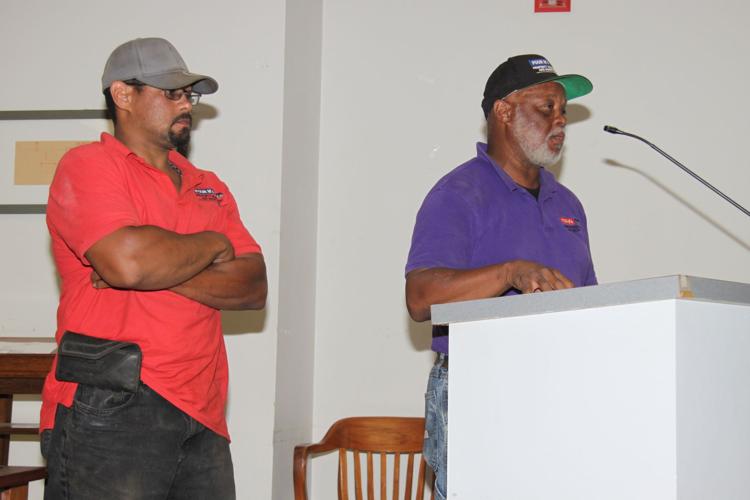 Miller would be responsible for obtaining approval from the Virginia Department of Health to use the existing kitchen for preparation of food to the public, with all food vendors required to get the appropriate permits from the Virginia Department of Health.
All exterior lighting must be designed and installed so as to minimize glare onto adjoining properties or any access road, and any proposed expansion of operations or changes in facilities or activities would be required to be submitted to the county planning and zoning office for review prior to implementation, according to the conditional use permit.
"We want to help the community and give back to the community," said Brad Miller after the public hearing.
He and his father have a lot of ideas for the community center, one being a place where senior citizens can go occasionally, in addition to housing a community barbershop.
"It's always been a need in the community. The school behind this one was bought by a church, which is a good thing, and we saw this one become available," he said.
The Millers, with the help of several volunteers, were busy sprucing up the property on Wednesday.
They are aware that supervisors must approve the conditional use permit before the real work begins toward bringing some of their ideas to fruition.
Dale Miller added that recommended approval by county planners was just one hurdle to be cleared.
"We haven't been allowed to do much inside the building because of the required permits," he said.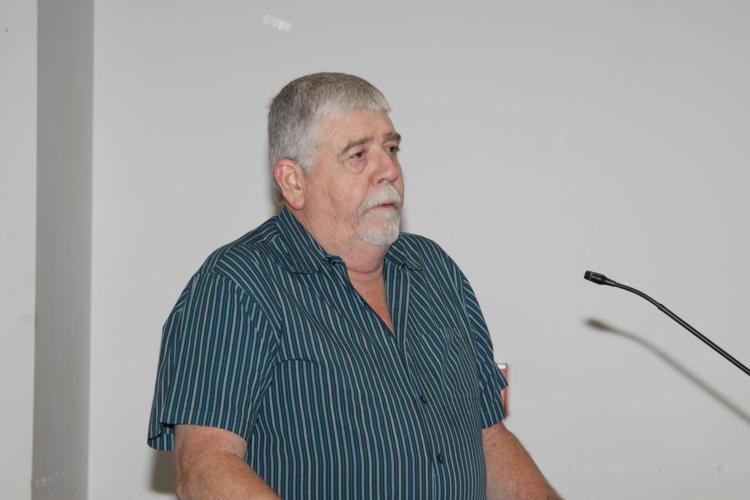 If supervisors grant the conditional use permit, he plans to create a board and receive input from the community to give them ideas of what the community wants and needs.
From what he's heard, everything's been pretty positive so far.
"This is for the community. The Old School Car Club has been instrumental in cleanup efforts," said Dale Miller. "We just have to keep clearing those hurdles."