A crippling ice storm unlike anything meteorologists have seen in recent years in Southside Virginia struck Halifax County over the weekend.
Halifax County received between a quarter of an inch to a half of an inch of ice from the storm, with the Scottsburg area having the highest amount of ice accumulation, according to Robert Beasley, a meteorologist with the National Weather Service in Blacksburg.
"I don't recall any ice storm of that degree in the recent past in that part of the state," said Beasley, who has been a meteorologist for the NWS for the past nine years.
The weight of the ice caused trees to fall onto power lines, leaving thousands of county residents without power.
"The power companies have brought in crews from larger areas. They've got double and triple the number of crews, and they're working 16-hour shifts around the clock to get power restored," said Steve Dishman, emergency services coordinator for Halifax County, on Sunday. "They've been maintaining roughly the same number of customers out since yesterday. As they get one area back up another will go down. With the warming up today, that will slow down and they will be able to make some headway."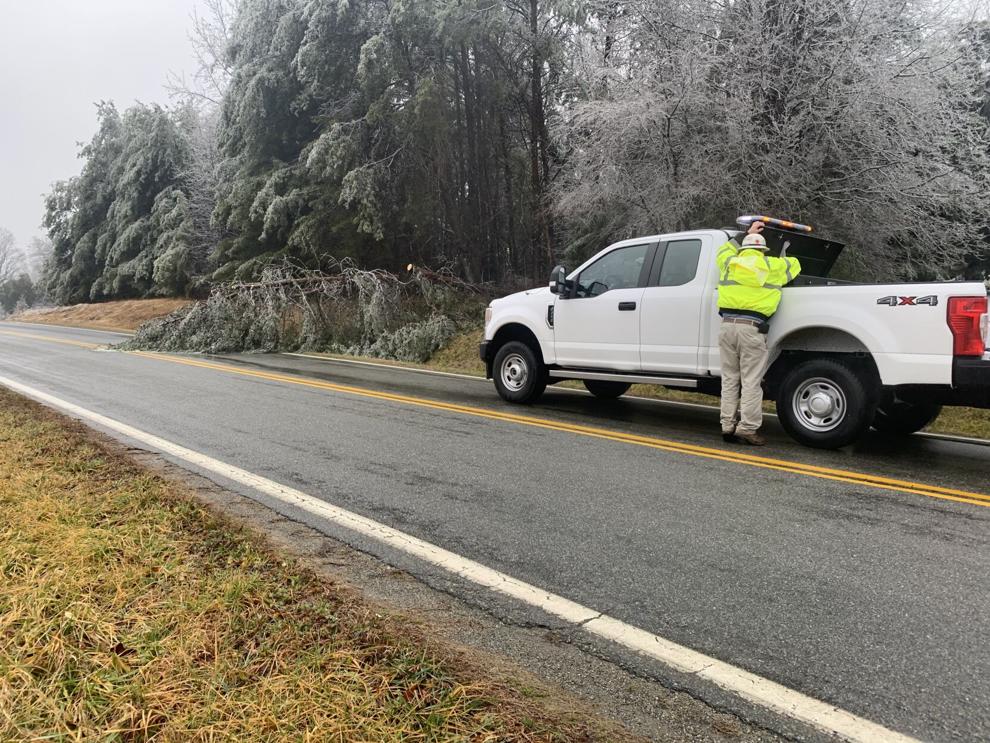 Several warming centers for those without power needing a place to warm up during the day and charge their cell phones opened up at fire departments throughout Halifax County on Sunday, Dishman said.
Those fire departments are Midway, Virgilina, Turbeville, Cluster Springs, Clover and Oak Level. The YMCA also opened its doors as a warming center on Sunday.
Dishman anticipated the warming centers would remain open on Monday. For more information about the warming centers, call the non-emergency dispatch number at 434-476-3334.
Electric company officials said restoring power had been a difficult process because of the sheer number of downed trees on power lines.
"We have all available crews out and active. They have been working around the clock to get customers' power restored," said Julie Mills Taylor, a communications consultant for Dominion Energy. "They're working as fast and as safely as they can."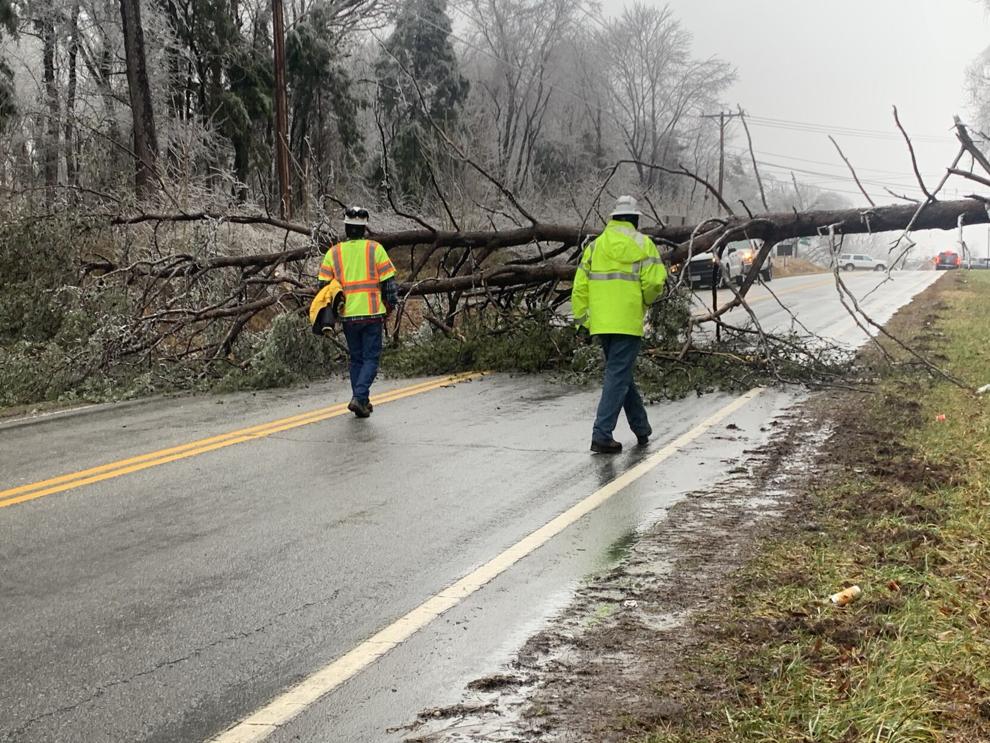 As of early Sunday afternoon, 5,994 Dominion Energy customers in Halifax County were without power. Since 4 a.m. Saturday when the power outages started, a total of 7,908 customers had been impacted by power outages, Mills Taylor said. She added the height of the outages was around mid-day Saturday.
While Dominion Energy did not have an estimate of the length of time it would take to restore power to all customers in Halifax County, an official with Mecklenburg Electric Cooperative said it could take days to restore power to all of its customers.
"We're anticipating we'll be working into Thursday night to get everybody's power back on," said David Lipscomb, vice president of member and energy services for Mecklenburg Electric Cooperative, on Sunday afternoon.
Lipscomb added MEC "appreciates everyone's patience" as crews work, as quickly as they can, to get customers' power restored.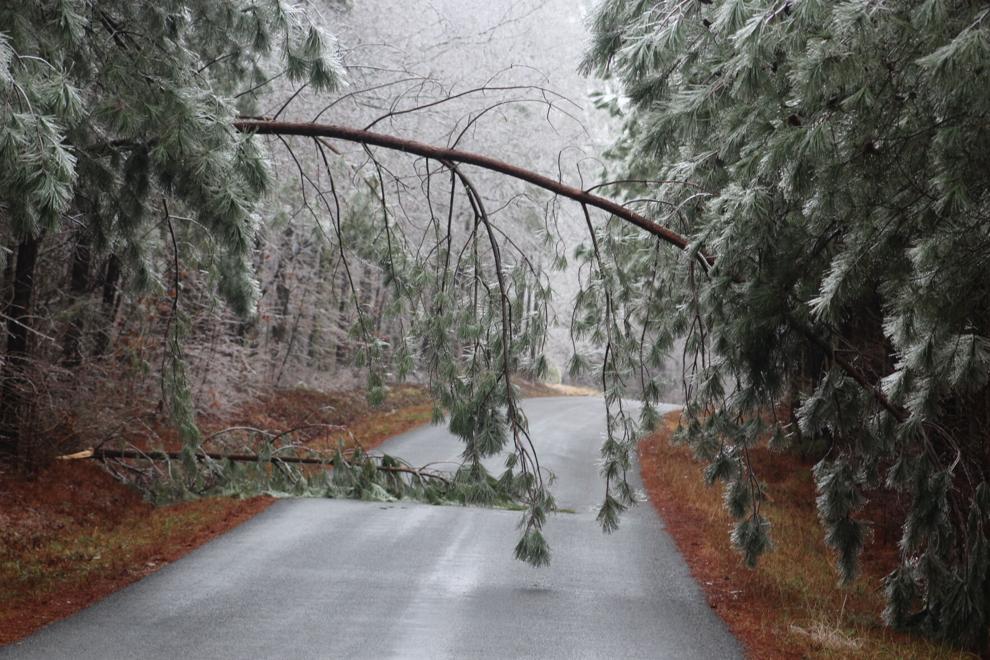 "We've got over 50 poles in our service area that are broken. That number has been on the rise," Lipscomb said. "As we go deeper into those communities, we're finding more damage. Trees are still coming down. Lines are still coming down."
As of early Sunday afternoon, 4,253 MEC customers in Halifax County, a little more than 70% of MEC's total customers in Halifax County, were without power.
The majority of those customers were north of the town of Halifax, in the Mt. Laurel/ Crystal Hill area, and a number of customers in the Virgilina area had lost power as well, according to Lipscomb.
In MEC's total service region, which extends from Emporia all the way to the Pittsylvania County/ Franklin County line, Lipscomb said 16,854 customers were without power as of Sunday afternoon.
The weather forecast for Halifax County is bleak heading into the new week, with rain Monday and Tuesday, and a chance of wintry precipitation Wednesday night into Thursday morning.
"You're not going to see much sunshine," Beasley said. "We do have additional winter weather potential as we go through the week. There's a lot of cold air in the middle of the country and eventually that's going to spill over this way. We will get some of that colder air filtering in the latter part of this week."
About an inch of rain is in the forecast for Wednesday night and Thursday morning for Halifax County, but it is too early to predict whether that precipitation will be rain or freezing rain, Beasley said.
"Hopefully that doesn't fall as ice or we will be in trouble," he commented.
Beasley added meteorologists also plan to keep an eye on the water level of the Dan River in the South Boston area the next couple of days.
Because of the amount of precipitation the area has received over the weekend, Beasley said the Dan River is expected to reach minor flood stage — 20 feet — on Monday morning and start receding on Tuesday. Lighter amounts of rain — less than a half inch total — is expected to fall in Halifax County on Monday and Tuesday.
Crews working on Mountain Road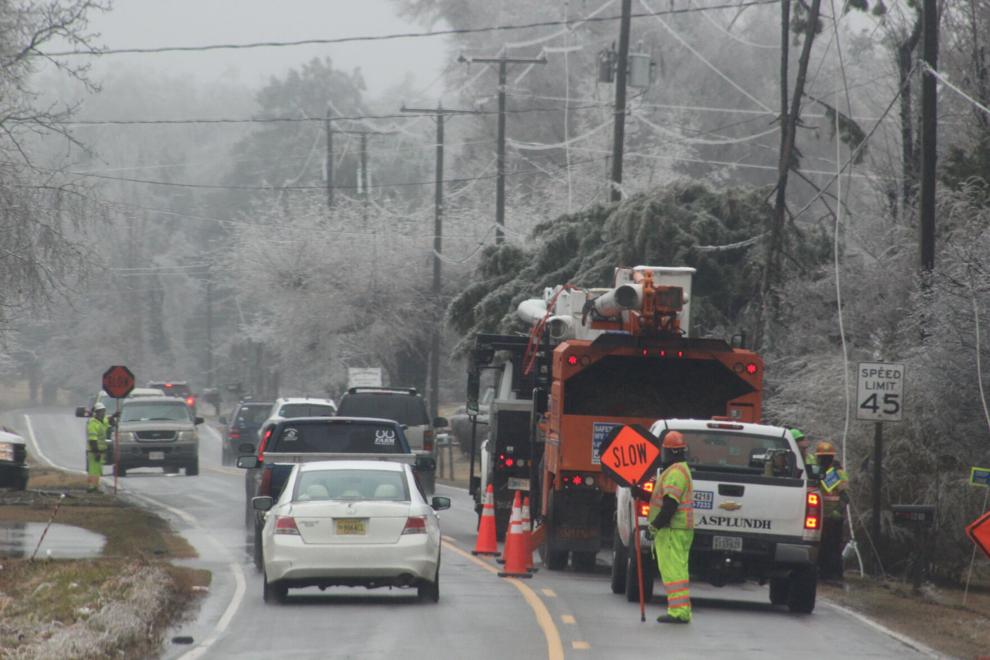 Trees across Mt. Zion Church Road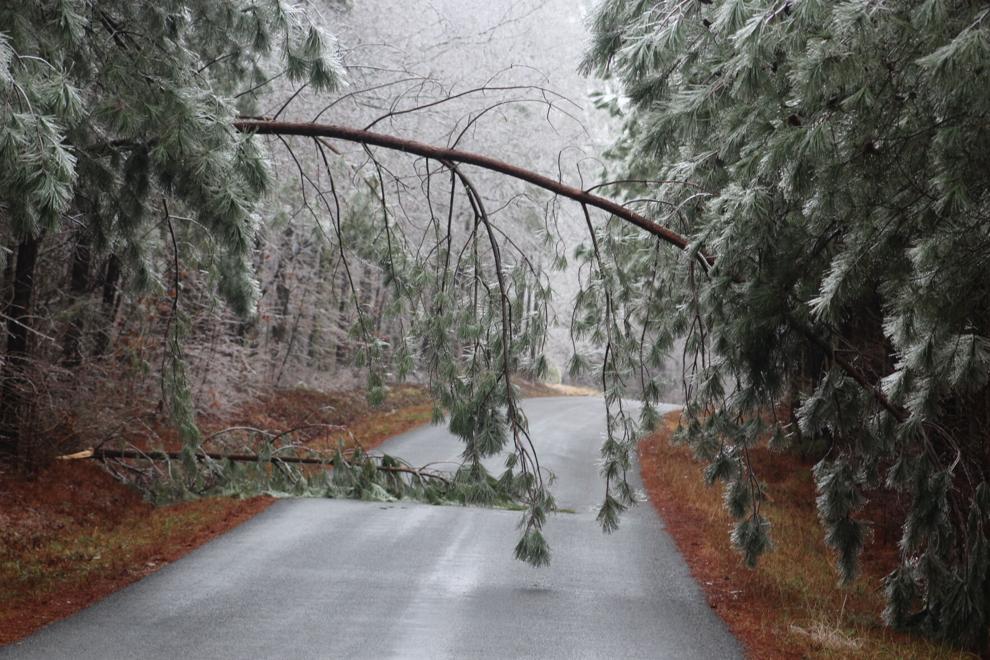 Branches in Hundley Road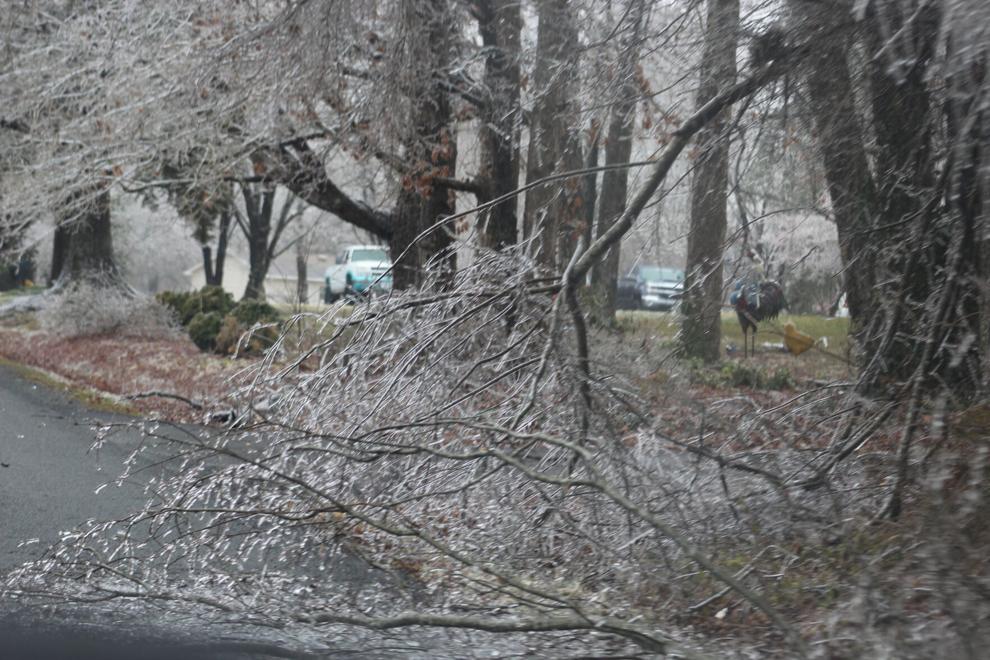 Downed trees along Bethel Road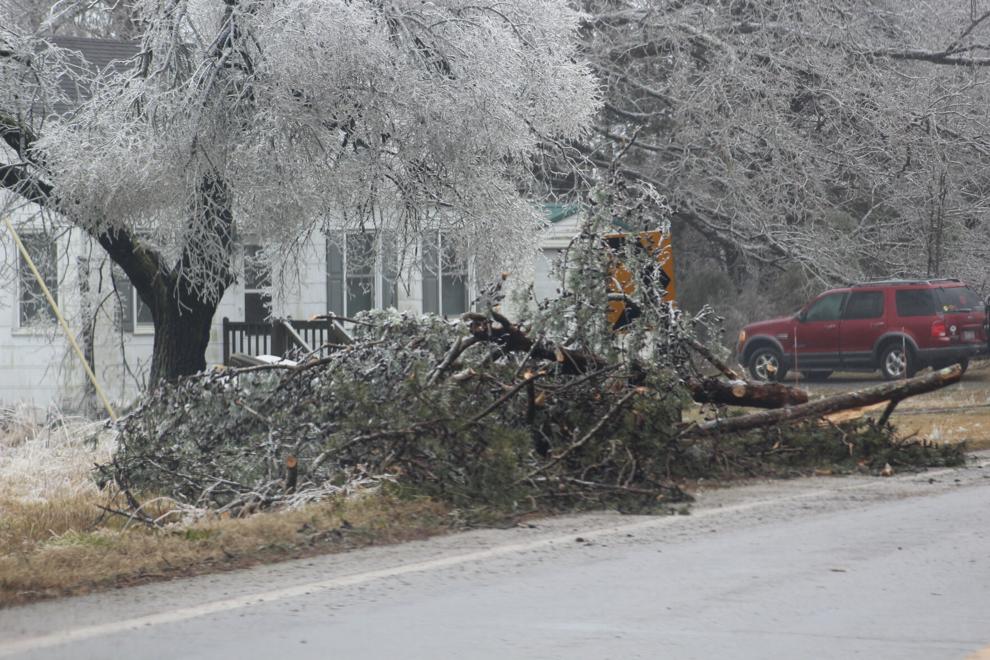 Tree on Rodgers Chapel Road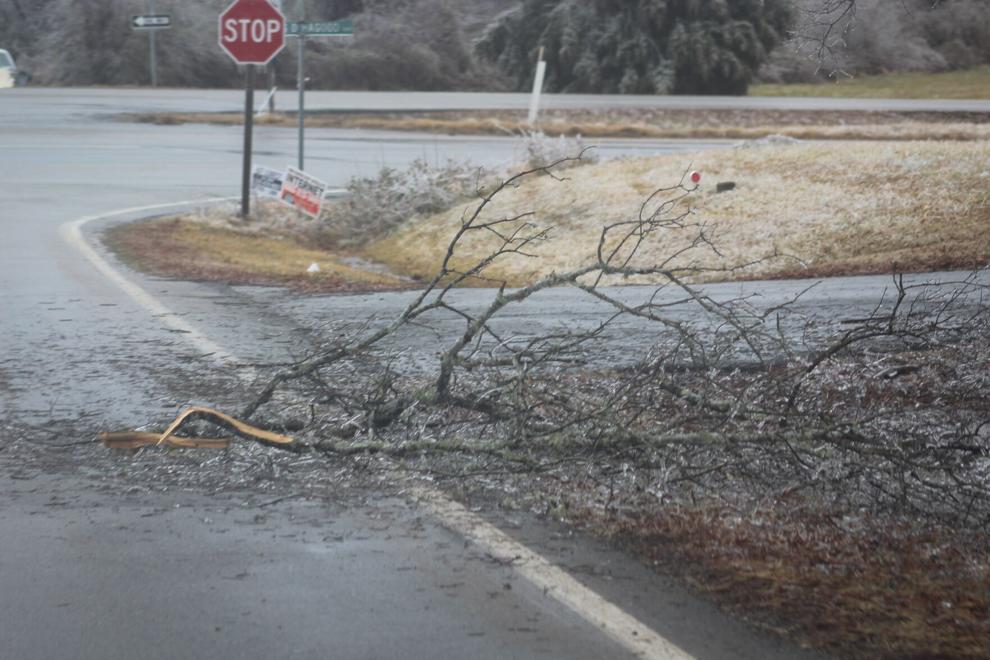 Ice on power line on Bethel Road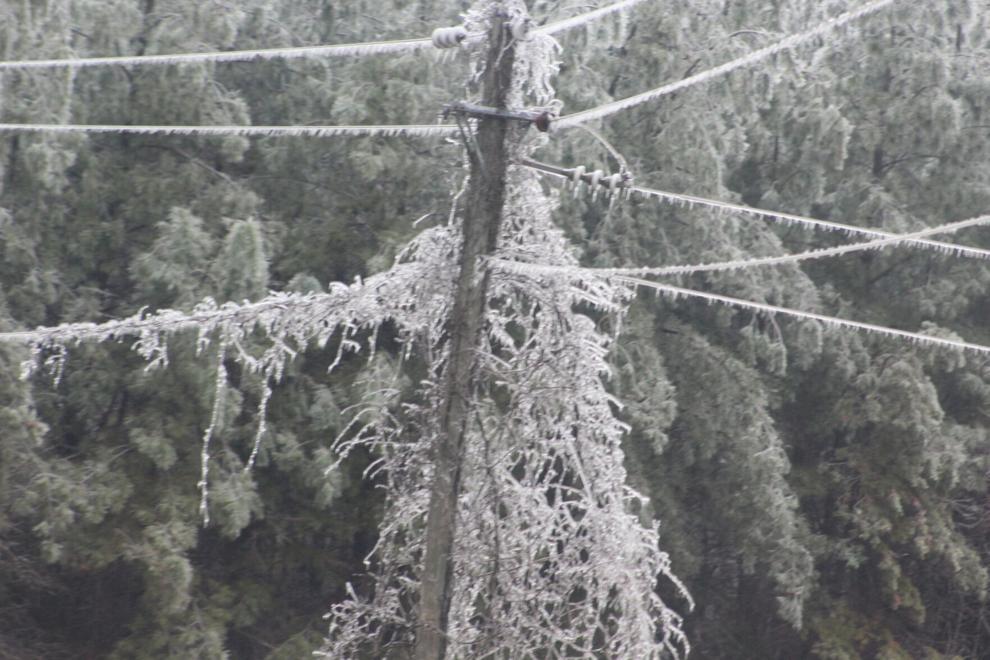 Icy fence on Clays Mill Road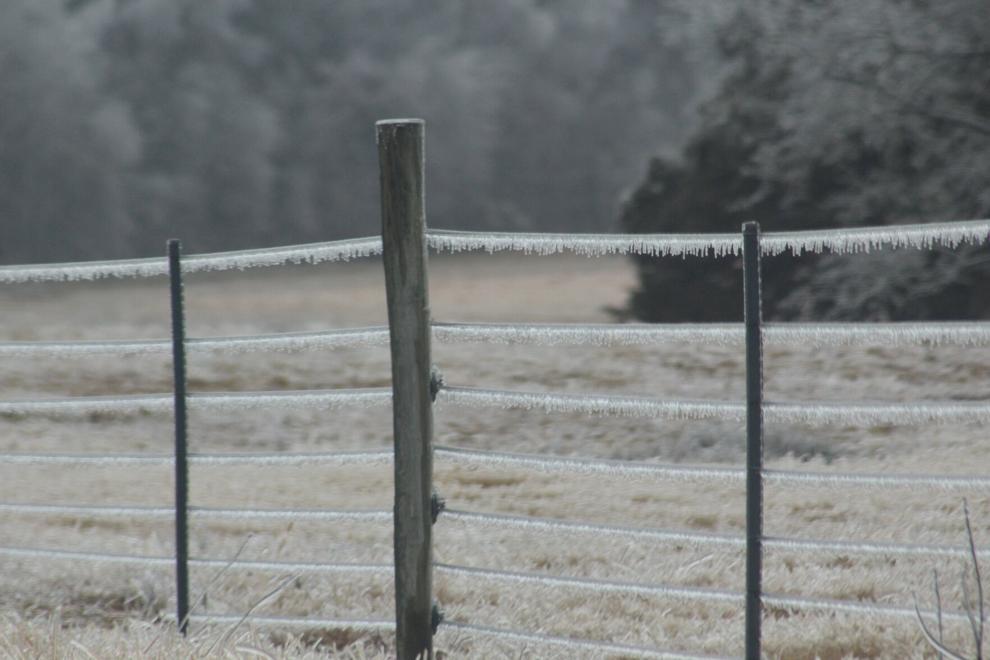 Abbott Hill Road sign with ice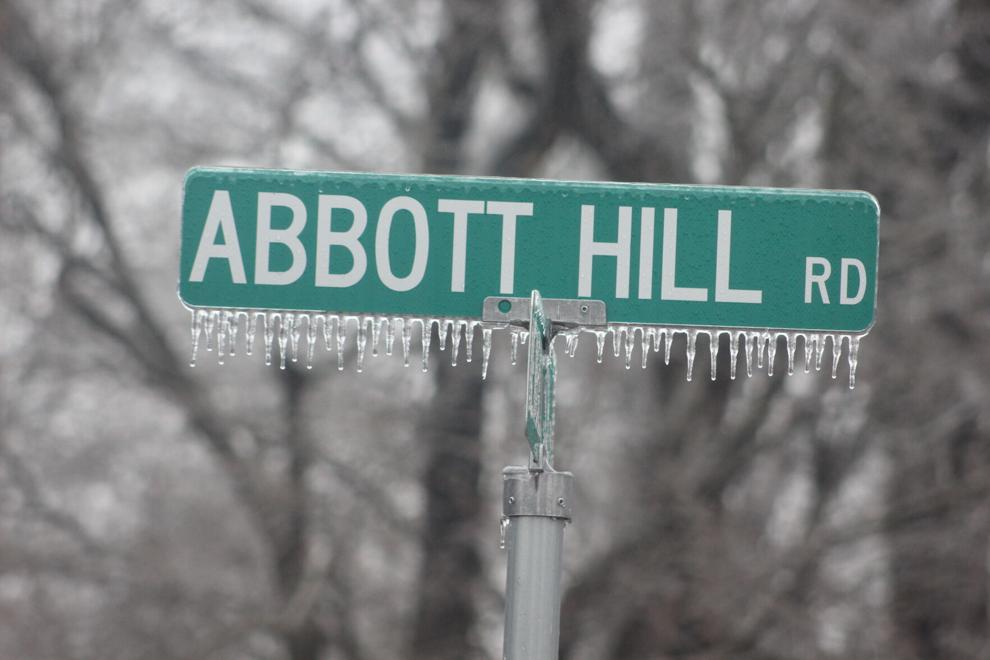 Tree near intersection on River Road near Sinai Road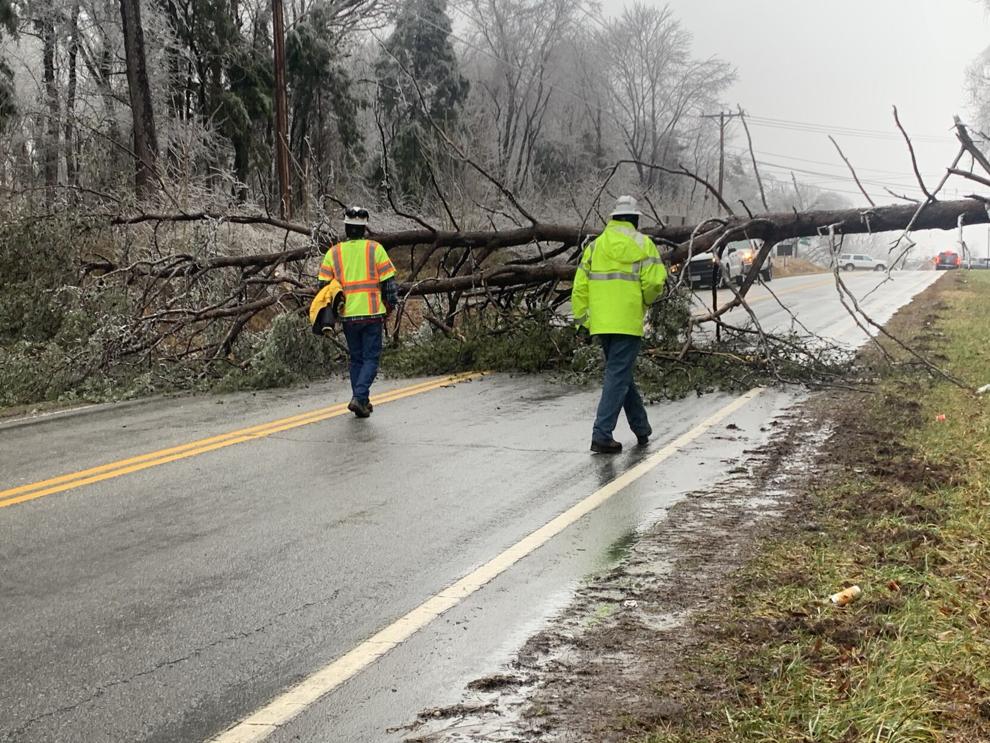 Tree on River Road near Old Grubby Road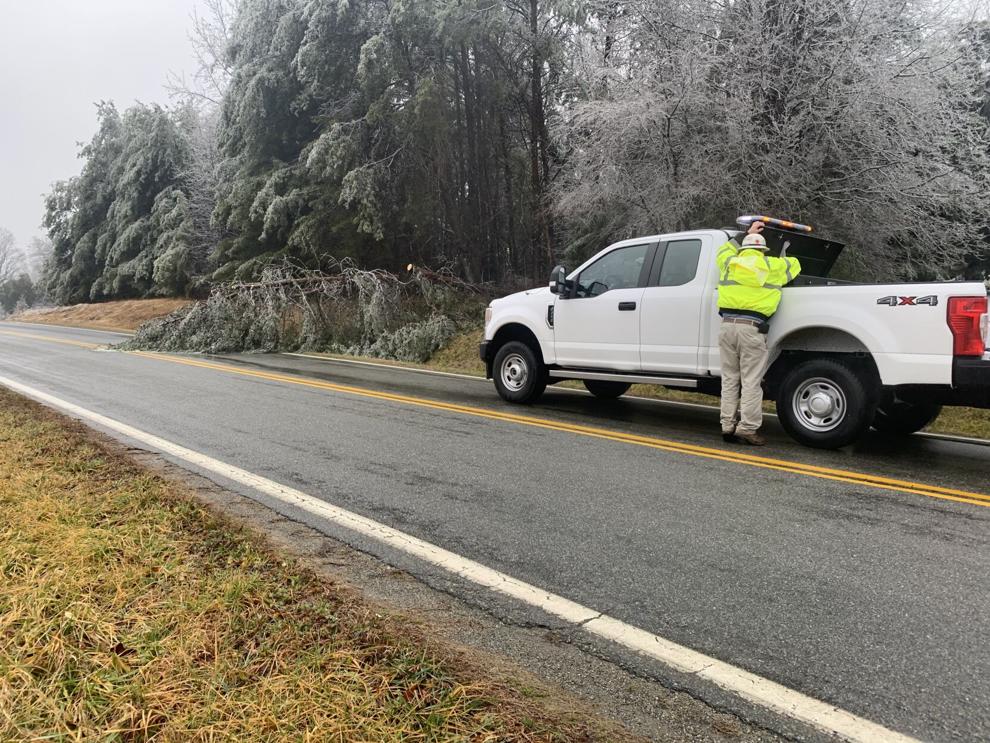 HIDE VERTICAL GALLERY ASSET TITLES