The year 2020 proved to be an unforgettable year that supplied plenty of headlines to choose from in compiling a list of Top 10 stories of the year in Halifax County.
Big news flowed all throughout the year with big headlines such as the coronavirus and the shutdown, outbreaks and deaths that accompanied it, local schools operating virtually since April, the opening of a hemp processing facility, the debate over the confederate monument in Halifax and whether or not to allow skilled gaming in South Boston, flooding not only at the intersection of U.S. 58 and 501 but also in Hupps Mill Plaza and national news spilled over locally when a local teen decided to host a Black Lives Matter Protest in Constitution Square.
Here's our top five ranking of the top 10 news stories of 2020.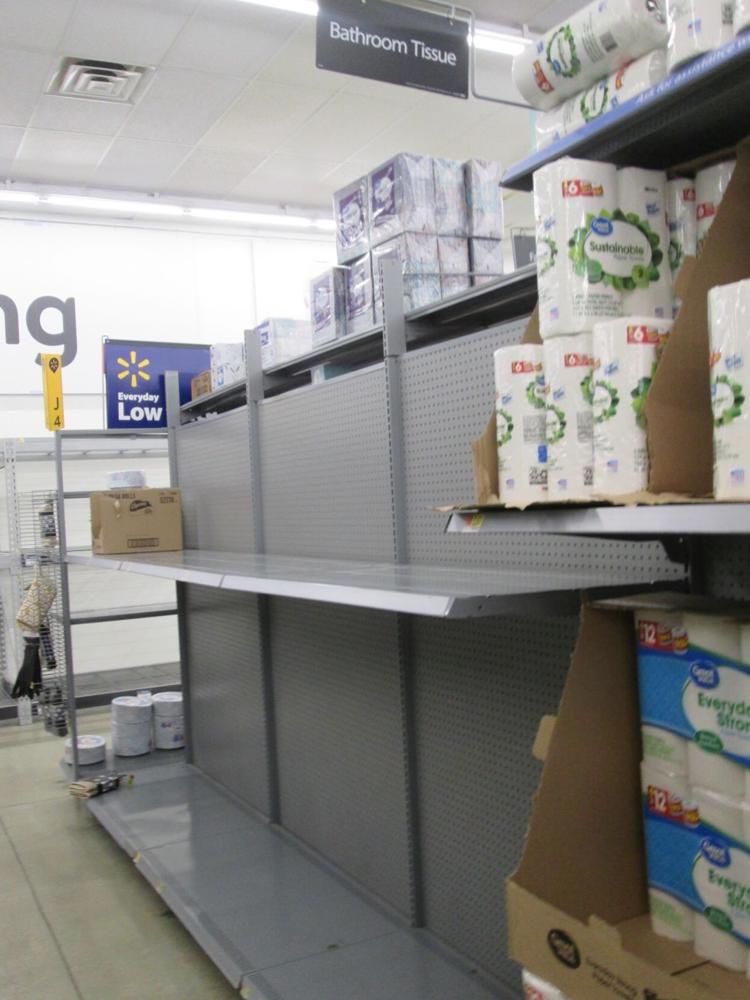 1. The spread of the coronavirus
It was March 30 when Gov. Ralph Northam issued a statewide Stay at Home order to protect the health and safety of Virginians and mitigate the spread of the novel coronavirus, or COVID-19, and Halifax County had already begun to see the effects of the deadly virus. 
Concerns of the virus had been escalating since mid-March when Virginia reported its first death resulting from the coronavirus – a male in his 70s from James City County.
Then on March 15, Gov. Northam banned all public gatherings of more than 100 people after deciding to close schools days before for a minimum of two weeks. Shortly thereafter, Northam ordered the closure of certain non-essential businesses, banned all gatherings of more than 10 people and closed all K-12 schools for the remainder of the academic year.
The 2019 novel coronavirus, or COVID-19, is a new respiratory virus first identified in Wuhan, Hubei Province, China. Coronaviruses affect the respiratory system, including the lungs and airways. 
Sentara began preparing for possible testing by setting up tents, and the first COVID-19 case in Halifax County was confirmed on March 24. 
A marketing consultant with Sentara confirmed a medical staff member of Sentara Halifax Regional Hospital had tested positive.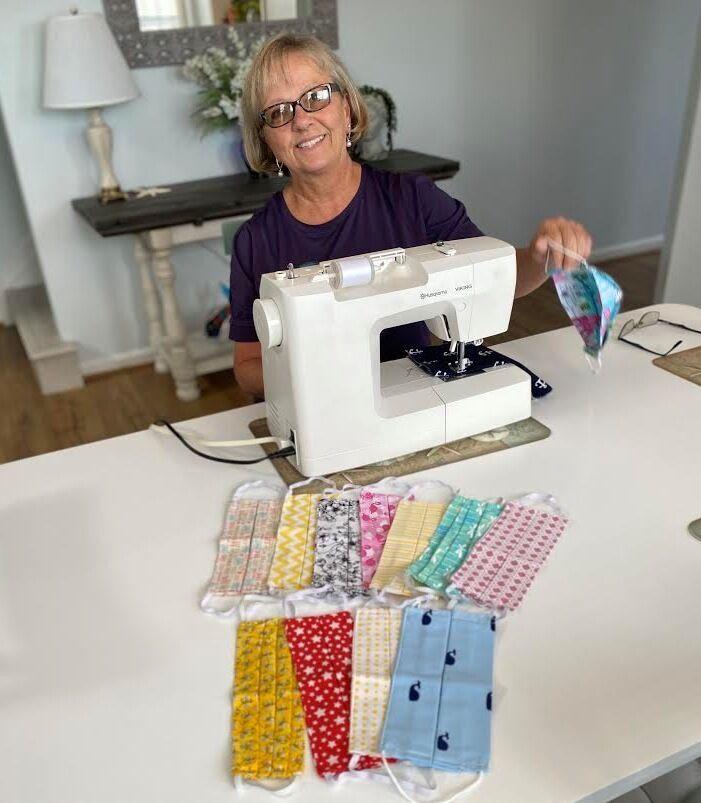 Businesses began to feel the impacts of the shutdown with some closing, others losing business and all trying to do what they can to stay afloat with online, curbside and to-go options. 
With a threat of lacking personal protection equipment at hospitals, individuals, organizations and church members stepped up to sew hundreds of masks. 
Meanwhile, Halifax County recorded its first death linked to COVID-19, according to the Virginia Department of Health's June 3 data. 
Virginia entered into Phase Two of Northam's reopening plan on June 5, which allowed for public gatherings of 50 people, the start of recreation sports and allowed restaurants to have indoor seating at 50% and gyms to have 30% capacity inside. 
Virginia entered into Phase Three of Northam's reopening plan on July 1, which allowed for public gatherings of 250, and for restaurant and beverage establishments to operate at full capacity. 
Halifax County crossed the 100-mark threshold of COVID-19 cases on July 19, the last holdout among Southern Virginia localities with only double-digit figures the previous week.
Then in August, the second death contributed to the coronavirus was recorded in Halifax County.
There were five fatalities from the coronavirus in September, bringing the toll to seven, and it was the month that brought the most cases thus far. 
September also marked the state's first death of a teen due to COVID-19. Family members said Justyce Reid, a 2020 Halifax County High School graduate, died Sept. 4 from COVID-19 at the age of 18.
Two outbreaks at two different nursing homes, South Boston Health and Rehab, formerly known as Woodview, and Berry Hill Health and Rehab Center, were reported at the end of October and beginning of November. 
By the end of December, the outbreak at South Boston Health and Rehab, that infected 204 residents and employees, was no longer active, according to a state task force. 
The health department was notified on Oct. 23 of the outbreak there, online data shows. As of Dec. 13, the most recent filing, 35 residents have died of COVID-19, according to data from the Centers for Disease Control and Prevention.
When an outbreak is no longer active, it means 28 days have passed without a documented new case, according to the health department.
However, an outbreak at Berry Hill Health & Rehab Center remained active as of Dec. 27, the health department reports, as it hadn't met the 28-day threshold yet. There, 34 residents and workers have tested positive for COVID-19. There are no deaths reported at Berry Hill.
Halifax County surpassed the 1,000-caseload mark at the end of December and as of Thursday, had 1,141 cases of the illness caused by the novel coronavirus and 36 deaths contributed to the virus.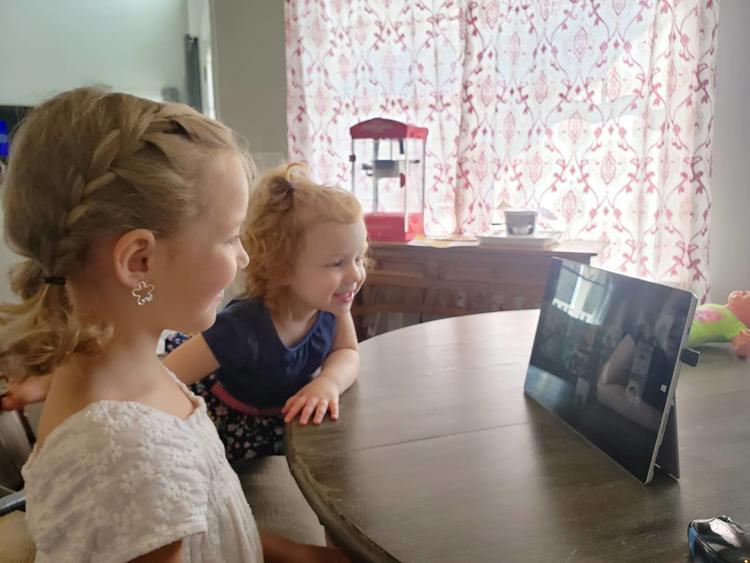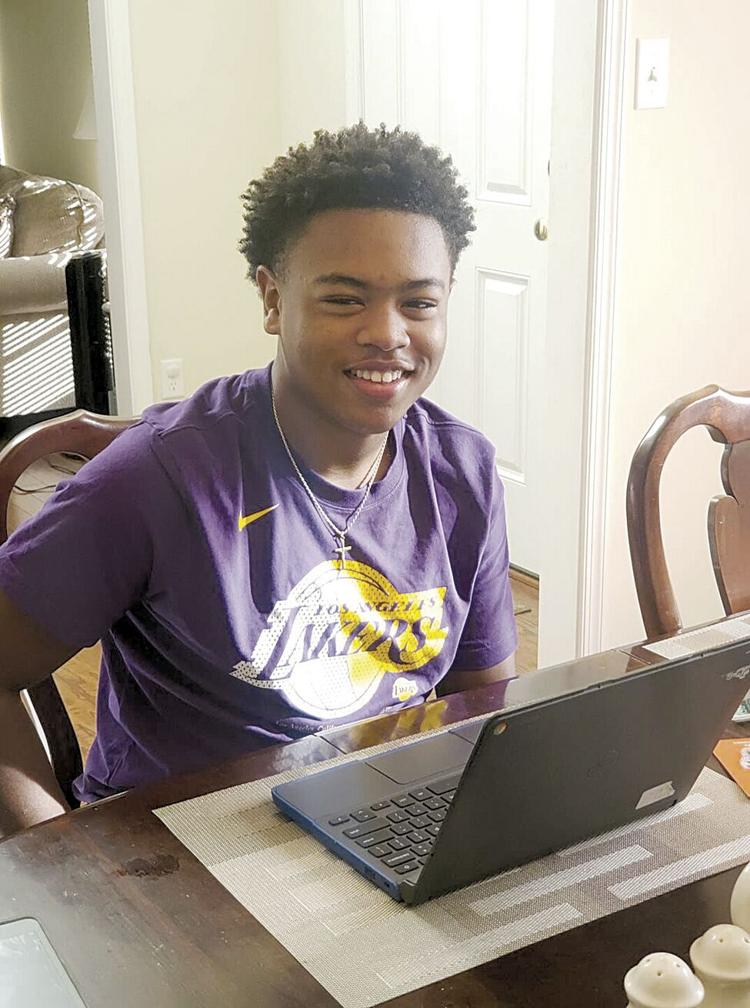 2. Schools operate under a distanced model since April
Halifax County Public Schools have been operating virtually since they returned to school in early September, and some students could return to the classroom in February if health data progresses.
They first left the classroom in March after Gov. Ralph Northam ordered all K-12 schools in Virginia to close for a minimum of two weeks in response to the continued spread of COVID-19.
That closure ended up expanding into the next school year. 
Even though they did not return to the classroom for the 2019-2020 school year, teachers continued to be there for their students for not only continuity of learning, but also social, emotional and mental support.
"They're trying to meet all their needs, and they're doing a great job," said Sinai principal Francine Davis, who served on the Virginia Department of Education Continuity for Learning (C4L) Task Force along with Cluster Springs Elementary School principal Kacey Whitt.
From Zoom classes, Google Classroom, Google Chat, Remind Me app, email, phone calls and letters, teachers used every avenue they could think of to reach out to their students and continue some type of education in April to minimize the "summer learning gap."
But, "they're not introducing any new material… only providing motivational feedback," said Davis, who also noted they're not grading material.
Even though the facilities were closed, cafeteria staff opened its doors providing meals at pick up locations, and later in the fall delivering meals. 
In June, Gov. Ralph Northam and the Virginia Department of Education released school guidance, "Recover, Redesign, Restart 2020," and school systems were tasked with creating a guide for the next school year and submit it to the Virginia Department of Education.
Parents and teachers began to be surveyed. As part of the survey, parents were asked to choose a hybrid of in-person learning and virtual learning or solely virtual learning. They also were asked about internet service, devices, transportation and were asked to provide feedback.  
Of the survey respondents, 68% chose the hybrid model, while the other 32% selected the distance-learning model. The hybrid model offered in-person instruction two days per week. 
But ultimately the Halifax County School Board opted to start the 2020-2021 school year in a fully-distanced model for the first nine weeks with options for online learning and paper packets for those without internet. 
The first day was held on Sept. 8 with Superintendent Dr. Mark Lineburg saying, "Everybody's happy to be back," with some parents calling the day stressful and others reporting good luck on the first day.
Then in late September, the school board voted in a 4 to 3 vote to give 139 special education students the option to return to in-person instruction starting in October. Voting against the measure were ED-1 trustee Kathy Fraley, ED-3 trustee and vice chairman Sandra Garner-Coleman and ED-5 trustee Freddie Edmunds.
The school board was then tasked with deciding whether or not to allow students in pre-K through third grade to return starting in November. 
But, after head nurse Tina Slabach brought the news that the Virginia Department of Health considered Halifax County a "high burden" with COVID-19 due to "substantial community spread" the board voted to not allow pre-K through third grade students return until at least second semester, which begins in February, if health data, personal protection equipment and other preventive measures are sufficient.
However, they did eventually decide to allow English Learners to return and allowed students to make appointments with their teachers for face-to-face instruction. 
But that came to a halt in mid-November when the superintendent closed school facilities after Halifax County was placed in the "highest risk phase" of having transmission of COVID-19 by the Virginia Department of Health. 
Students continued schooling in a distance format, and by mid-December, health data started to improve. The head nurse said on Dec. 13 that the county's positivity rate had improved to 8.6%. On Dec. 2, it was 11.7%. 
And, the school board continued its planning for a Feb. 2 start date for pre-K through third grade students to return to a hybrid schedule with face-to-face instruction and distanced learning. 
Unless anything changes, students will attend on either an A day or B day from 8:40 to 1:30, except for South Boston Elementary which will let out at 12:30. Parents should be notified on Jan. 19.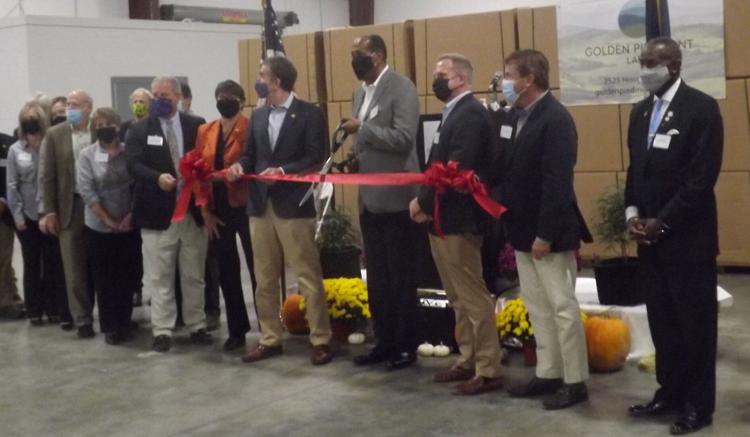 3. Hemp processing facility opens in South Boston
Halifax County became the home to Golden Piedmont Labs in 2020, a hemp process plant that is the first of its kind in Virginia. 
The large-scale hemp processing and cannabinoid (CBD) oil extraction facility began production in October. The facility is housed in the former Blue Ridge Beverage Company building, at 2525 Houghton Ave. in South Boston.
"This is an exciting day for Halifax County and an exciting day for Virginia," said Gov. Ralph Northam at the facility's grand opening and ribbon-cutting ceremony in October.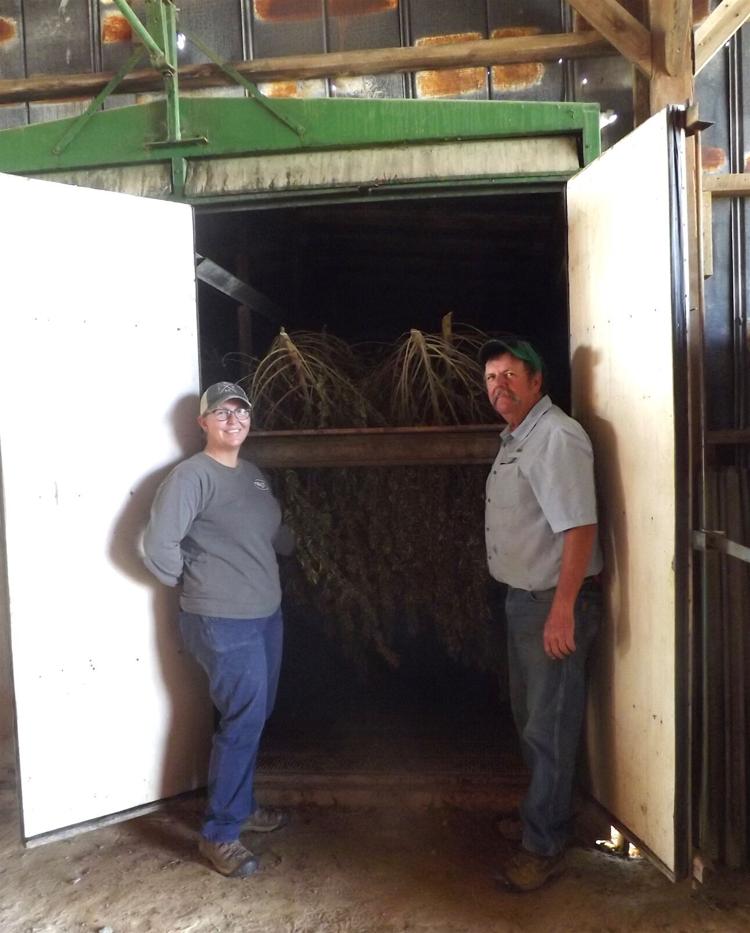 The hemp processing facility initially brings 22 new jobs to Halifax County, while also providing an essential market for hemp farmers in the region. In June, the Halifax IDA announced it had reached a performance agreement with the hemp processing company, formerly known as Blue Ribbon Extraction, to open the plant.
"This facility will become the state's leading hub for hemp processing. Golden Piedmont Labs is committed to bringing in more than $71 million of industrial hemp, nearly 3.1 million pounds from Virginia farmers in its first three years of operation," Northam said. "As of September, we have 1,227 registered industrial hemp growers in the Commonwealth. Over 2,000 acres of industrial hemp were planted in the Commonwealth this year. Those crops need a market and this facility by Golden Piedmont Labs will undoubtedly be essential to the success of the industrial hemp market in our Commonwealth."
 The hemp processing facility was the brainchild of Golden Piedmont Labs co-founder and Halifax County native Sterling Edmunds. Edmunds met up with fellow Halifax County native and childhood friend Rick Gregory, owner of Lynx Ventures in Richmond, who also had the idea to start a hemp processing facility. 
The two linked up and started working with the Halifax County Board of Supervisors and securing investors to make their vision a reality.
Edmunds and Gregory originally named their company "Blue Ribbon Extraction," but changed the name in September to Golden Piedmont Labs as "a tribute to the farming heritage of rural Southside Virginia," according to Edmunds. He said the goal is to make Southside Virginia to the hemp industry what Napa Valley, California is to the wine industry.
Edmunds shared that Golden Piedmont Labs' ultimate goal for the future is to process 6 million pounds of hemp each year, making the facility "the largest producer of hemp east of the Mississippi."
Mize said he envisions the hemp industry restoring Southside Virginia to the economic wealth and prosperity he remembers from his youth, growing up in Martinsville in the heyday of the tobacco industry. 
In January, the Virginia Tobacco Region Revitalization Commission awarded the Halifax County Industrial Development Authority a $250,000 grant for Project Phoenix, a proposed $6.6 million hemp processing facility.
The 2018 Farm Bill legalized the regulated production of industrial hemp, and 24 Halifax County farmers grew hemp for the first time in the 2019 growing season. In 2020, Halifax County had only eight hemp producers, and 40.59 acres of hemp were reported to the Virginia Department of Agriculture and Consumer Services for Halifax County, while 86.63 acres of hemp were reported to the Farm Service Agency for the county, according to Rebekah Slabach, agriculture and natural resources extension agent for Halifax County.
The opening of Golden Piedmont Labs, a large-scale industrial hemp processing facility, has given local hemp farmers an optimistic outlook on the market for the new crop in a rural county that was once one of Virginia's top producers of tobacco.
"It's wonderful; it's the grandest thing in the world," said hemp farmer Charles Nelson, of the opening of Golden Piedmont Labs. Nelson grew 25 acres of hemp at his Buffalo Junction farm this year.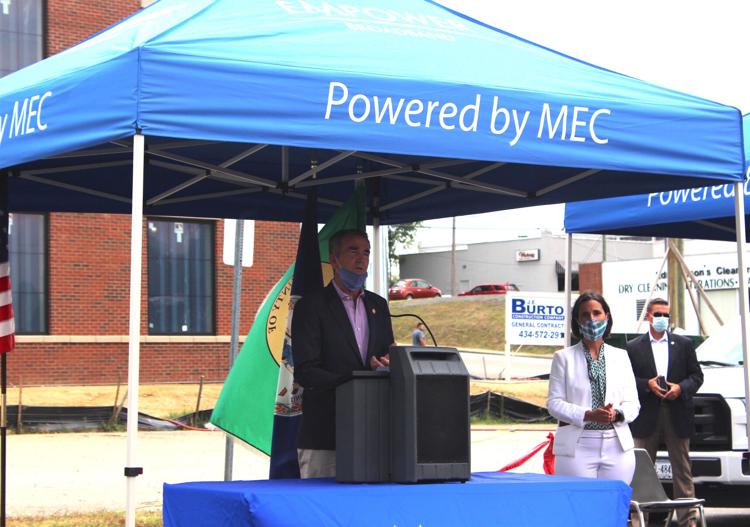 4. The push for broadband
With teleworking and completing schoolwork virtually more ever present than ever before, local leaders continued a push for broadband in the area. 
Crews have been working during the last weeks of 2020 to stack three towers to have them fully constructed.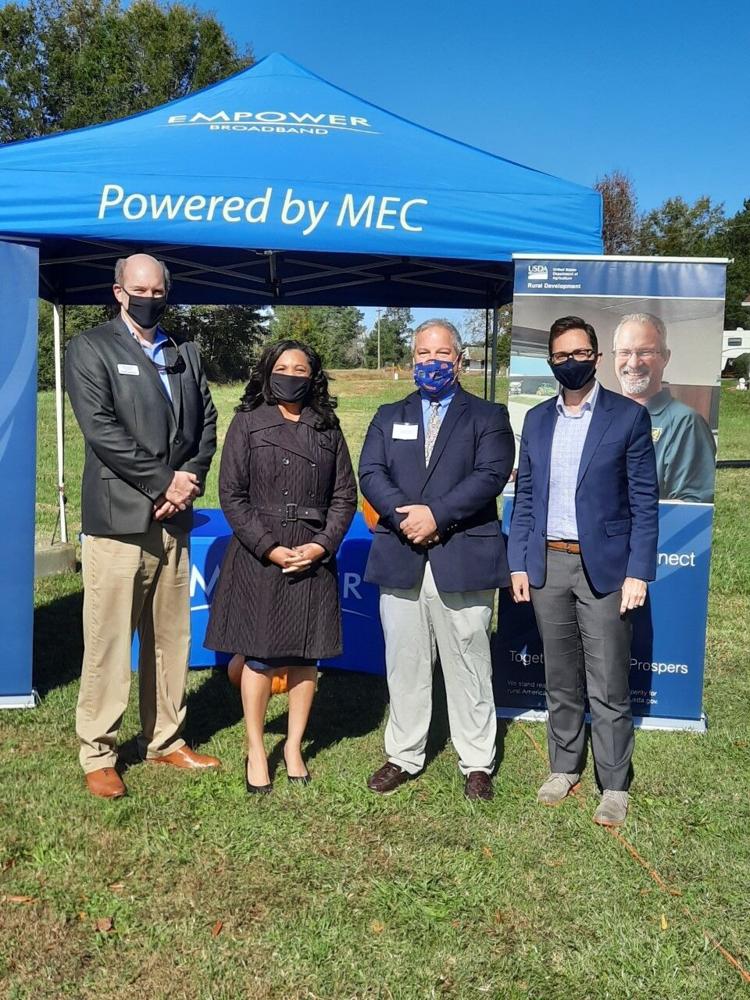 On Dec. 7, county administrator Scott Simpson said, "We have two and a half weeks to stack three towers, which is a pretty doable task. We're still on tight schedule but still pretty close on schedule to have these towers constructed by the end of the year."
After they're erected, he said they can merge communication systems on the towers, and after they get activity on these towers, he said some space can likely go out to cellular carriers.
Mid-Atlantic Broadband Communities Corporation also donated two towers to the county, one in Virgilina and another at the South Boston Early Learning Center. 
The county administrator also noted that there are three more towers being stored at the landfill that MBC plans to donate after they're installed in the coming year.
At the end of November, EMPOWER Broadband, a subsidiary of Mecklenburg Electric Cooperative (MEC), also announced it is working with Halifax County to deploy an additional 23 miles of fiber optic cable making broadband service available to more than 550 rural accounts using CARES Act funding. 
This project will provide fiber connections to those along portions of Bethel Road, Burton Road, Clays Mill Road, Clays Mill School Road, Cole Lane, Cowford Road, Paul James Road, Sparrow Trail, Wagstaff Lane and Winn's Creek Road. EMPOWER is asking interested residents in those areas to confirm their eligibility and interest on its website as the proposed build area is subject to minor modification as field design and construction plans are developed.
In 2018, EMPOWER and MEC received a Tobacco Commission grant to build a 135-mile fiber backbone across southern Virginia and through Halifax County.
At the beginning of November, Mecklenburg Electric Cooperative was awarded a $1.5 million ReConnect grant from the United States Department of Agriculture (USDA) to provide broadband to parts of northern Halifax County and Brunswick County.
This network will connect 1,964 residents, 34 businesses, 27 farms, a fire station and two post offices to high-speed broadband internet in both counties. The grant announcement was made Nov. 2 at Nutrien Ag Solutions in Crystal Hill, an area of rural Halifax County where the fiber line will be installed.
Also, at the end of January, Halifax County received a $710,514 grant in conjunction with Mecklenburg Electric Cooperative and Empower Broadband to fund high-speed broadband expansion to several areas in the county.
Gov. Ralph Northam announced the grant as part of more than $18.3 million in grants issued through the Department of Housing and Community Development's Virginia Telecommunication Initiative to support 12 projects across Virginia.
The grant will be used to construct 55 miles of fiber and connect 703 units to high speed broadband. Of the 703 total connections, 15 are businesses and community anchors. The total project cost is $3.6 million, with MEC contributing $2.9 million in matching funds. 
Northam visited the site of the future SOVA Innovation Hub in downtown South Boston in July to highlight the importance of bringing high speed broadband to rural and unserved communities and the VATI grant.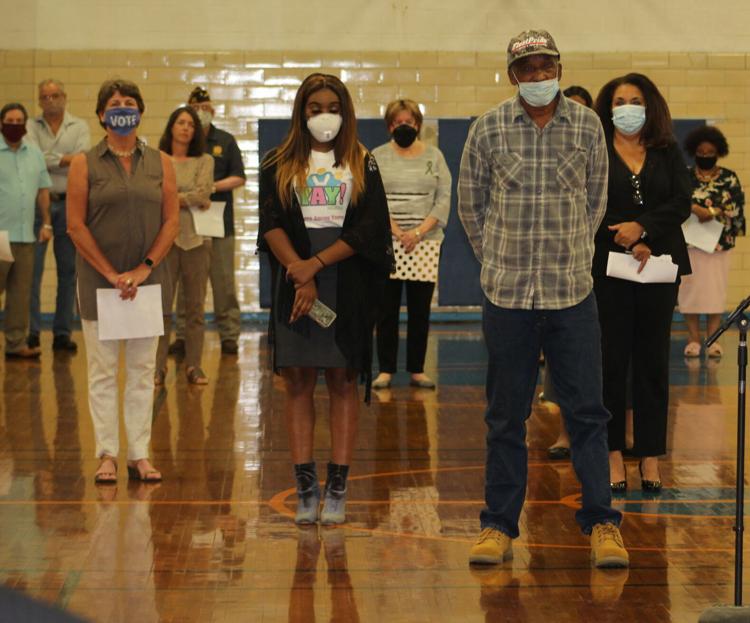 5. Controversy over Confederate Monument 
A push to have the Confederate Monument removed from the Halifax Courthouse Square caused quite the stir this year.  
Nationally, protests, beheading and toppling of statues punctuated cries for removal of confederate statues, which caused local residents to turn an eye toward Halifax County's own Confederate statue.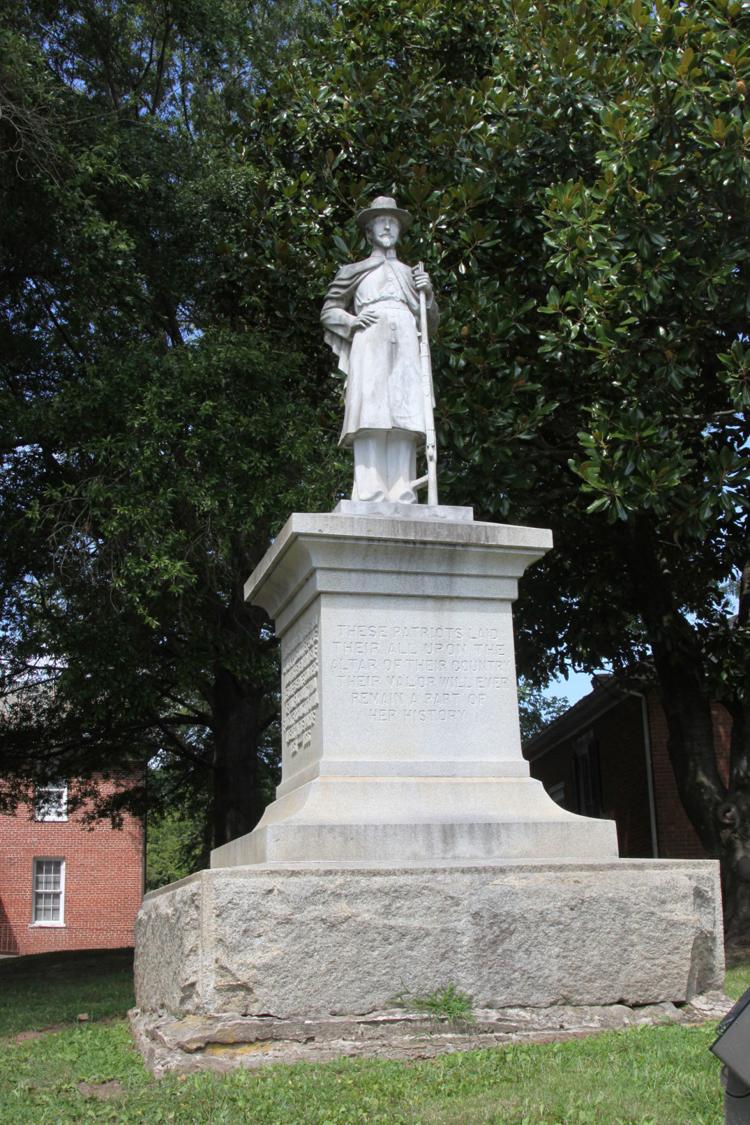 Protestors began advocating for the removal of Confederate statues in the aftermath of the death of George Floyd, an African American man, at the hands of white Minneapolis police officer Derek Chauvin.
Virginia Gov. Ralph Northam announced an order to remove the monument of Confederate General Robert E. Lee from Monument Avenue in Richmond, on June 4.
Locally, Halifax County Board of Supervisors were met with many outspoken individuals at their August meeting. Many spoke in favor of keeping the statue where it is citing history and saying that it is the closest that some families have to a gravesite for their ancestors who died in the Civil War. Yet those who spoke against it said the statue is one of intimidation, hurt and white supremacy.
Sharon Graves told supervisors the statue "reminds black people of a time of pain, torture, rape and selling of their families."
It's a display of "racism and white supremacy," she continued before saying the statue causes the same hurt to Black citizens as one of Adolph Hitler would cause for Jews.
"Do the right thing and remove the statue," Graves added.
Doug Powell, who serves on the committee that maintains the Halifax War Memorial located adjacent to the courthouse square, said, "That monument does not honor slavery."
He noted that twice as many Halifax County soldiers died in the Civil War than any other war.
As he held up his book of information, he said every page is filled with information about families of those 500 who died as he pleaded with supervisors not to undo what was approved years ago.
Ultimately, supervisors decided to put the fate of the statue in the hands of Halifax County voters by placing a referendum on the Nov. 3 ballot that read, "Shall Halifax County relocate the Confederate monument from the County courthouse grounds?"
Supervisors also noted that the conclusion of the referendum is solely an advisory decision, and county supervisors may still vote either way for removing the memorial or leaving it where it sits.
Virginia code 15.2-1812 "Memorials for war veterans" gives localities the ability to "remove, relocate, contextualize, or cover any such monument or memorial on the locality's public property."
The statute includes a monument or memorial from any war or conflict, including the Civil War, and action may be taken regardless of when it was erected.
The majority of Halifax County voters made a clear decision about the fate of the Confederate monument in front of the county courthouse on Election Day: They want it to stay.
A total of 10,571 voted no in response to the referendum while 6,942 voted yes. 
Michael Hupp, a voter at the South Boston Precinct, said after casting his ballot on Election Day that the question of whether or not to relocate the Confederate monument was one of the issues that brought him out to the polls to vote.
"I don't want it moved. I think it should stay where it's at," Hupp said.
Niaka Royal, a voter at the Sinai precinct said if the county finds somewhere else to relocate the monument, such as a museum, it would be "perfectly fine" with her.
"If they move it, maybe it will bring some kind of peace to the area," Royal offered. "What it symbolizes stirs up a lot of controversy."
Supervisors have not revisited the issue since the November vote.
However, the statue of Confederate General Lee came down Dec. 20 and is being replaced with a statue of civil rights icon Barbara Rose Johns, after receiving public input from Virginia residents during several virtual public hearings. 
In 1951, 16-year-old Johns led a student walkout at Robert Russa Moton High School in Farmville, protesting the overcrowded and inferior conditions of the all-Black school compared to those of White students at nearby Farmville High School.