That's how long hundreds of protesters of all races, genders, occupations and ages marched around the outside of Constitution Square in South Boston on Tuesday evening while chanting "Black Lives Matter" and "I can't breath" in support of justice for George Floyd who was killed at the hands of a white, Minneapolis police officer.
This was toward the end of a peaceful protest in Constitution Square hosted by young activist 17-year-old Nevaeh Hodges that was punctuated by speeches, song and raps with one common goal in mind — equality for all.
"We are the cure," said Hodges, who said racism is the deadliest disease in American for the African American community before asking the packed crowd to not let their activism towards ending systemic racism end after Tuesday's protest.
And, the protest wasn't just about George Floyd; he was just the latest. Speakers made that clear as they read the names of other unjust deaths due to the color of their skin such as Breonna Taylor, Treyvon Martin and Ahmud Aubrey.
"We need an all-around change so that we're all treated equally," said Wendy Tucker, who was there with her daughter, CeMya Tucker, wanting their voices to be heard.
While admitting she thinks the local police in this area get along well with the public, she also said she still worries when her four sons go out for the night.
When she sees the news about a shooting or another form of violence on television or social media her first thought is, "oh Lord, is that my child."
But, others like Lillie Hunt believe it's sometimes hard for the African American community to call the very ones who took an oath to serve and protect all of America.
When she sees people like Floyd get hurt at the hands of police, she thinks to herself the opportunity is there for that to happen to any other person of color.
"The public doesn't like to admit it," said Hunt.
She said the same people who might have lunch with her at the park when it's just them will be the same people who walk by in the grocery store with only a nod.
"They don't know who we are then," she said.
Others like Anthony Holt were there with a specific cause — more and better representation for African Americans in the legal system.
Fair representation, he said, is not just for the rich.
He also spoke about criminal justice reform, and how the length of sentences should be looked at and adjusted.
"People are getting lots of time for things like appeals and weed, but may commit a different kind of crime and get a slap on the hand," said Holt.
He wants people to be held accountable according to the law.
"People need to be given the right amount of time. Don't do it just for the blacks, and don't do it just for the whites," said Holt.
And as far as Floyd's death in particular he simply said, "It shouldn't have happened."
Not only did organizers and attendees have the support of those of every race and age, but also the support of the NAACP and local law enforcement.
Halifax County Sheriff Fred S. Clark and South Boston Police Chief Jim Binner made it clear that local police is here to serve everyone, and that they're on their side.
"Our position stands with all of you. There is no place for police brutality…his actions do not represent us," said Clark.
Choking back tears, Ashton Burton, a young white man, took the stage to say no longer can white people turn away from the truth.
"No American should live in fear," he said, as his African American friend, Richard Edmonds, walked up to stand beside him for comfort.
"No American should have to stay 'I can't breath,'" he continued.
He called for those attending to replace silence and indifference with action.
"We need to rally together and say 'no more.' It's long overdue… this must end, and this must end with us," said Burton.
As a community, Hodges said the crowd must take a "united front against racism."
"We as a community must promote love instead of hatred," she added.
She said the issue is "everybody against racism.
"A community united can never be divided, no matter the color of your skin," she concluded.
Burton, Desmond, Fallen, Wyatt and Wyatt.JPG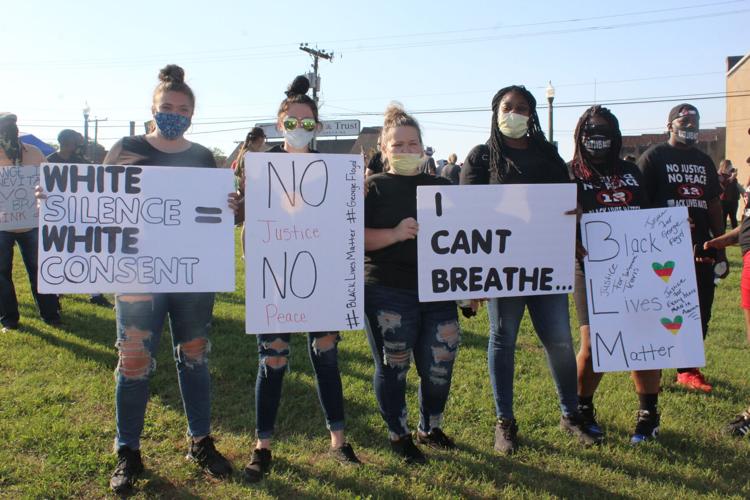 Cops stand with crowd.JPG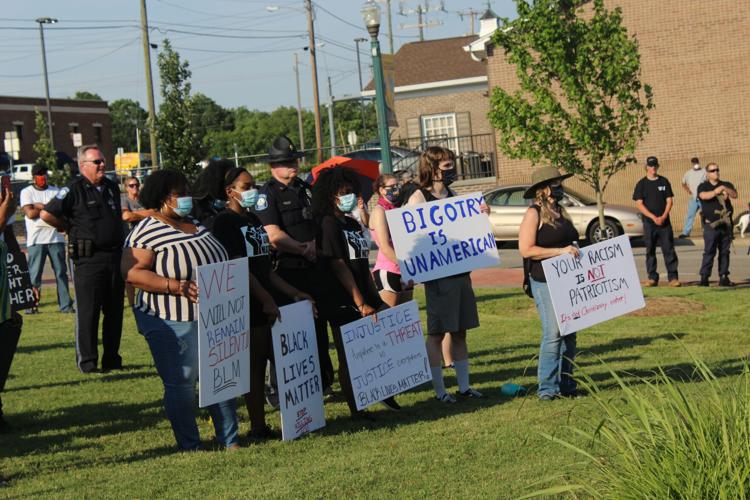 Crowd 2.JPG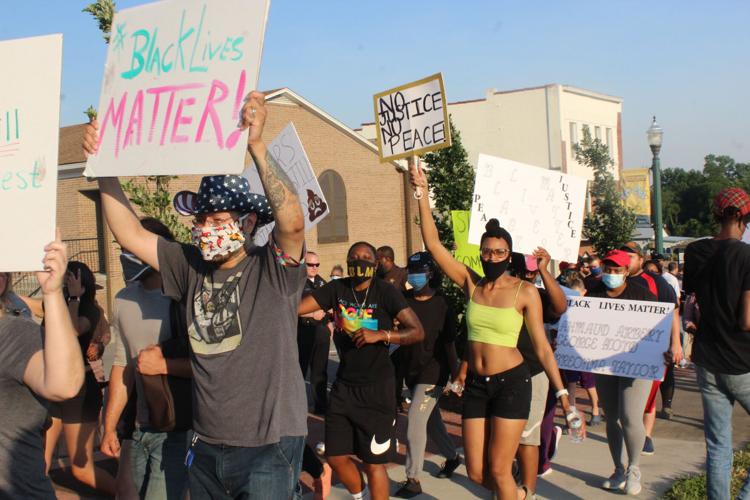 crowd on sidewalk.JPG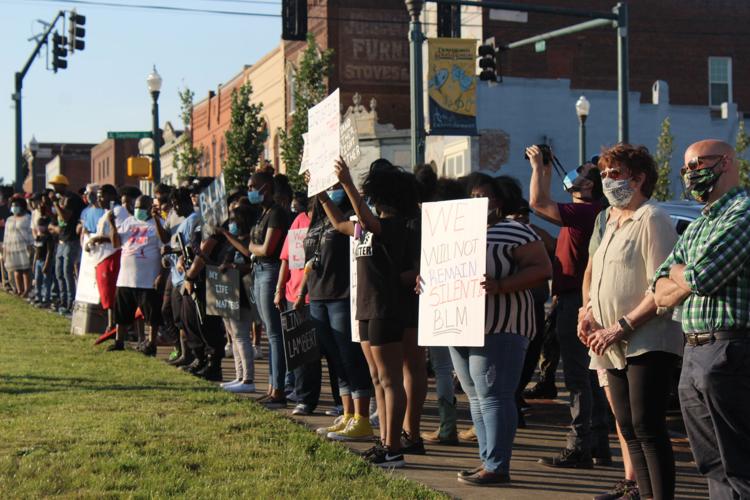 Dark Skin is not a crime.JPG
Fred Clark.JPG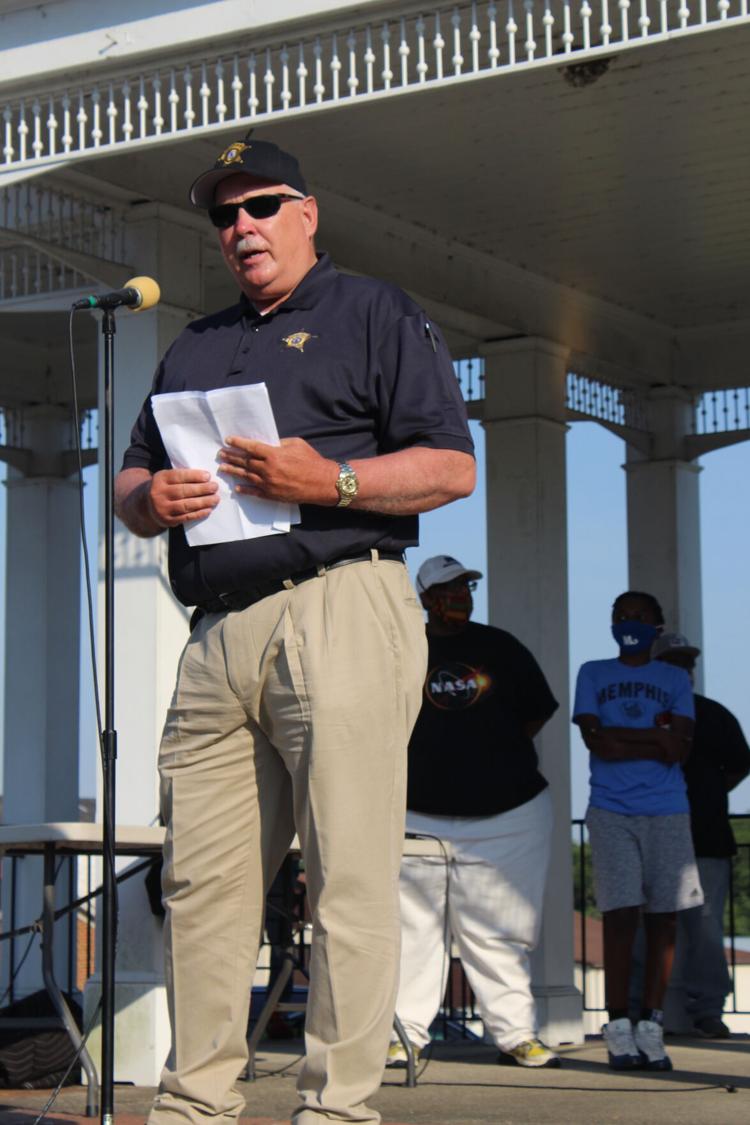 Friend comforts Ashton Burton.JPG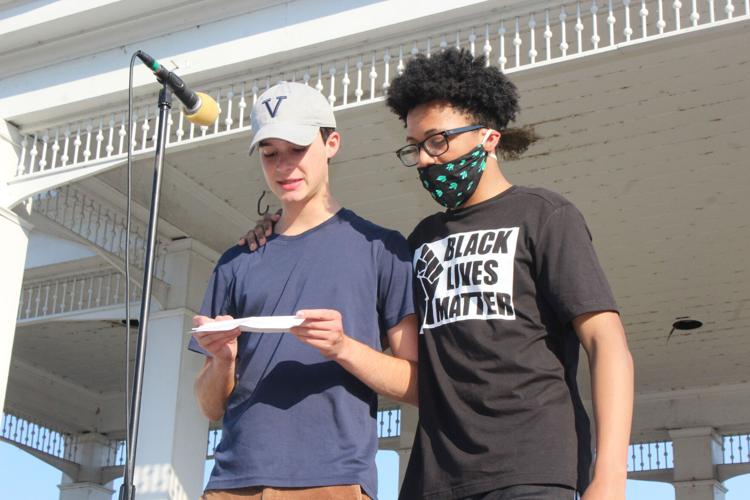 Halifax militia.JPG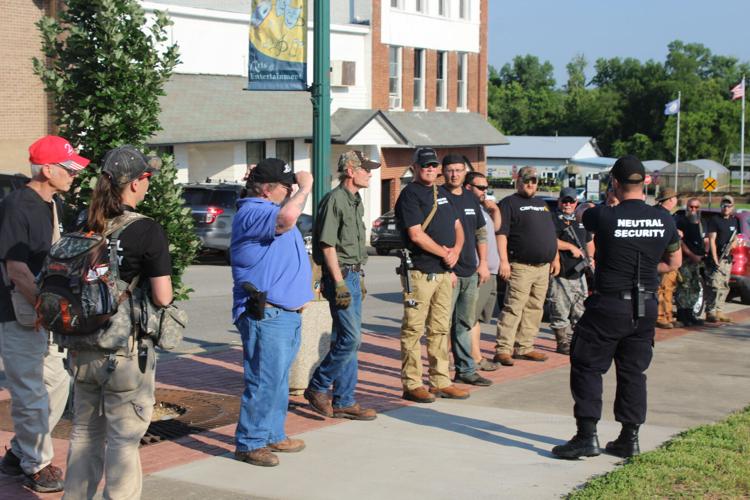 Is my son next 2.JPG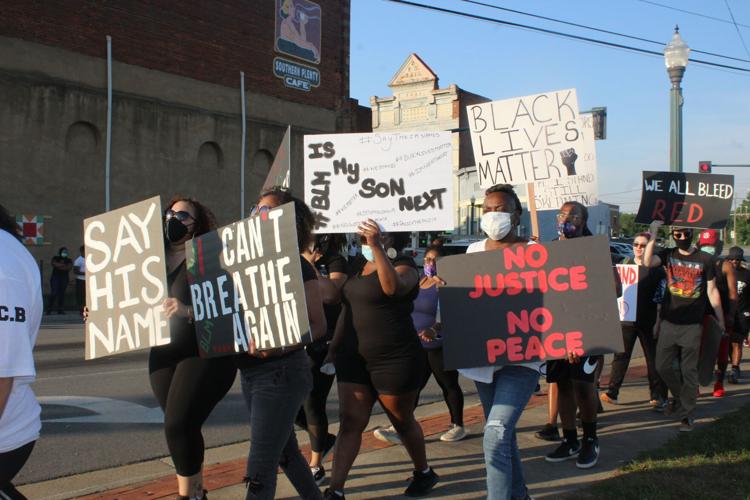 Jayden and Ken Warfield.JPG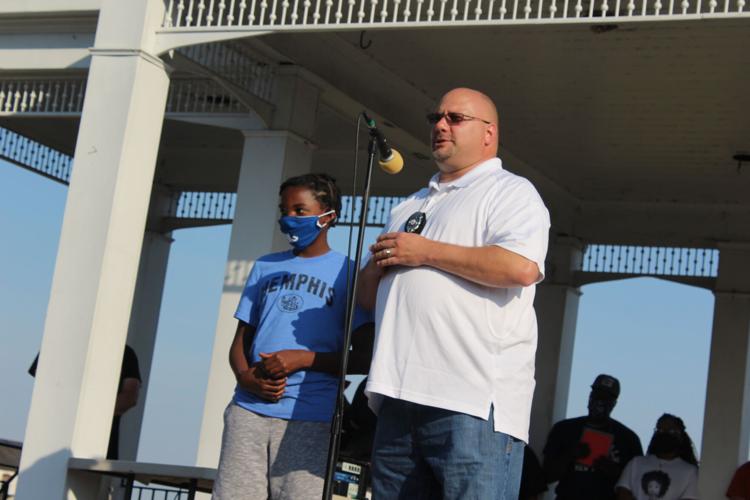 Jayden Leigh reads from bible.JPG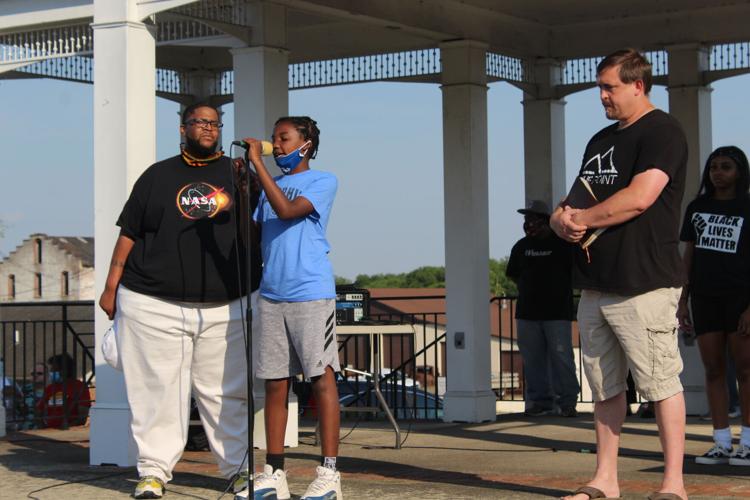 Jessica Balducci.JPG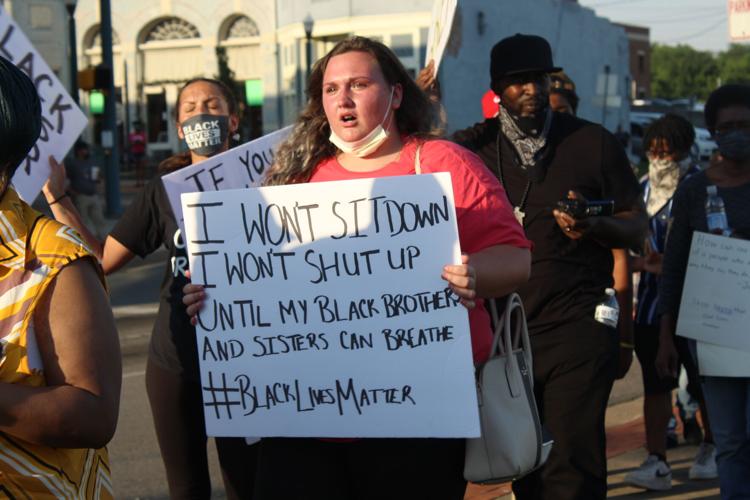 Linwood Lambert.JPG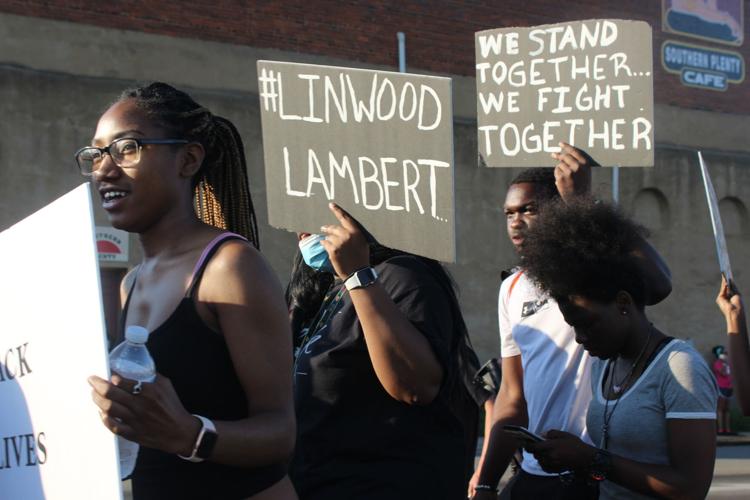 Mary Lloyd - Silience is compliance.JPG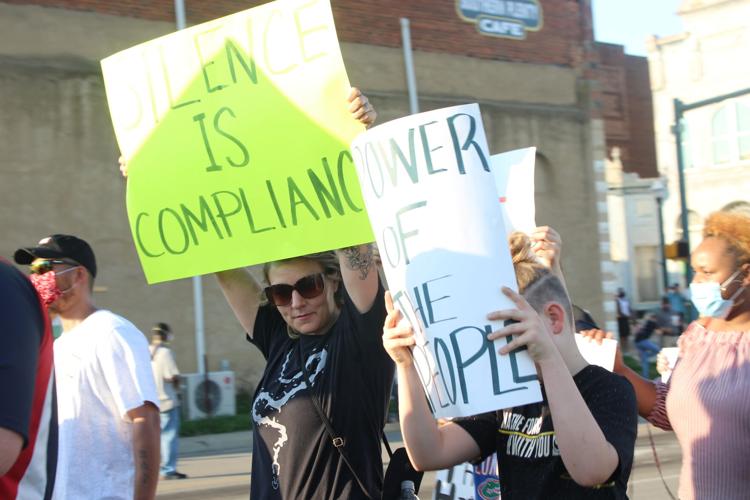 Neveah Hodges.JPG
Owen, Robertson, Meadows, Barnes, Wyatt and Ford.JPG
Say their names song.JPG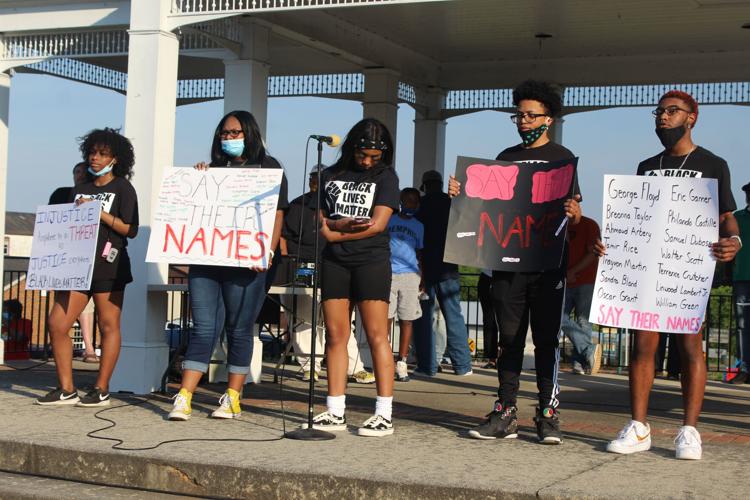 School board member Walter Potts.JPG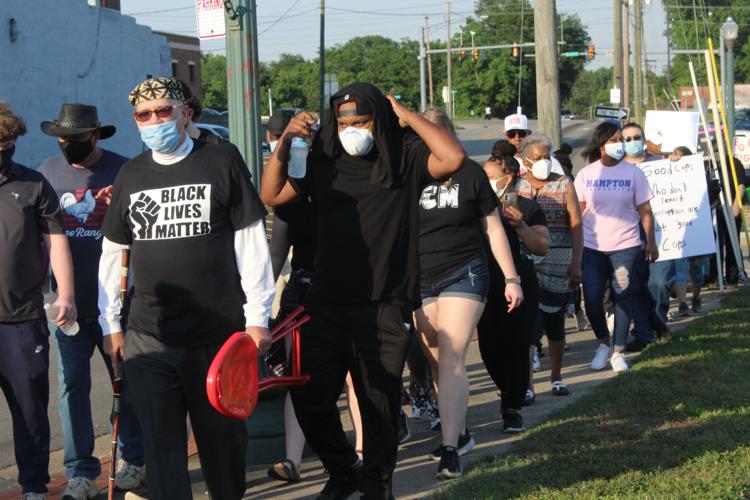 Signs.JPG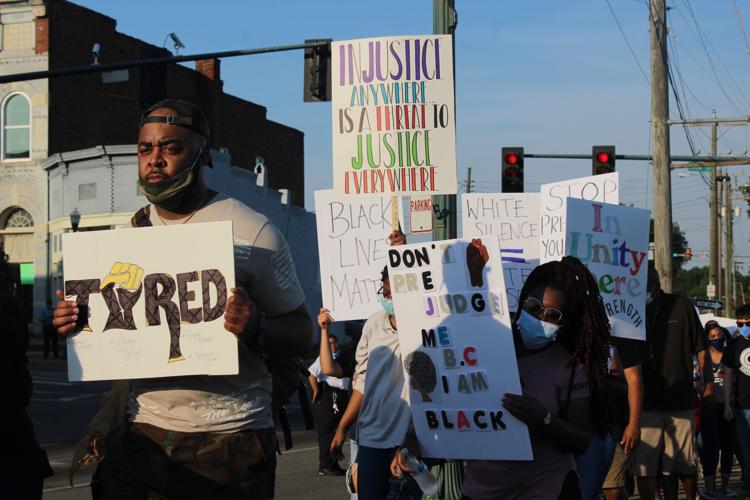 Silence is violence.JPG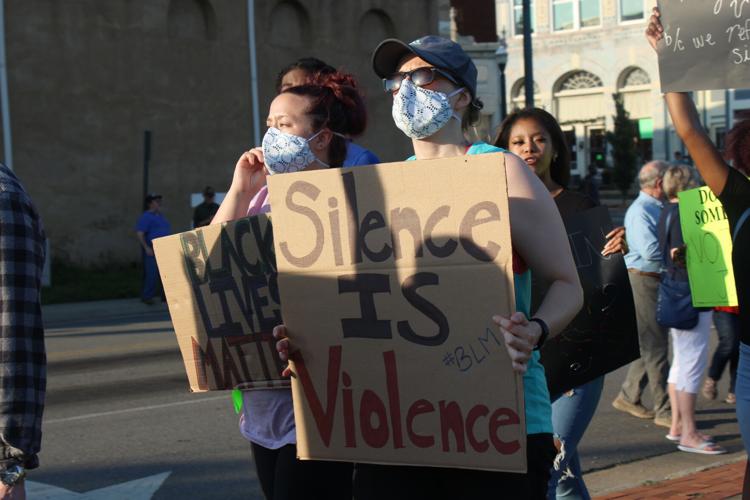 Wendy and Cemya Tucker.JPG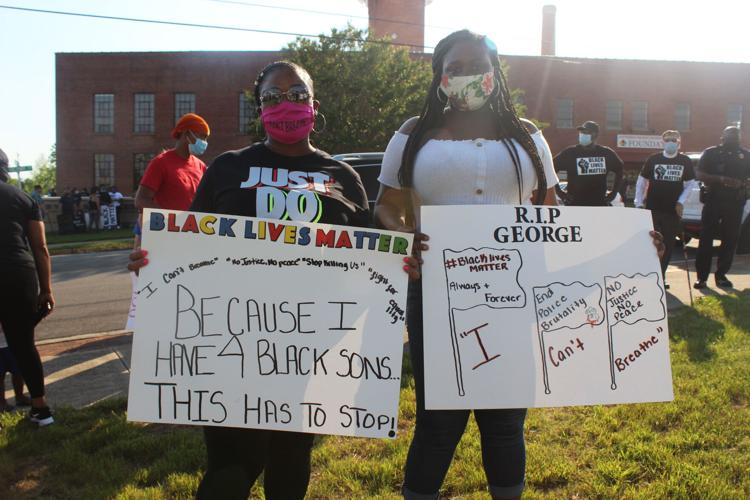 Anthony walking.JPG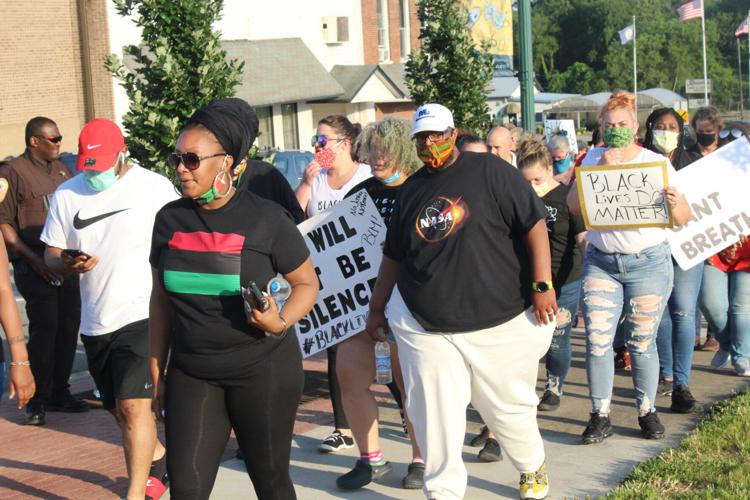 Antonio Owen with microphone.JPG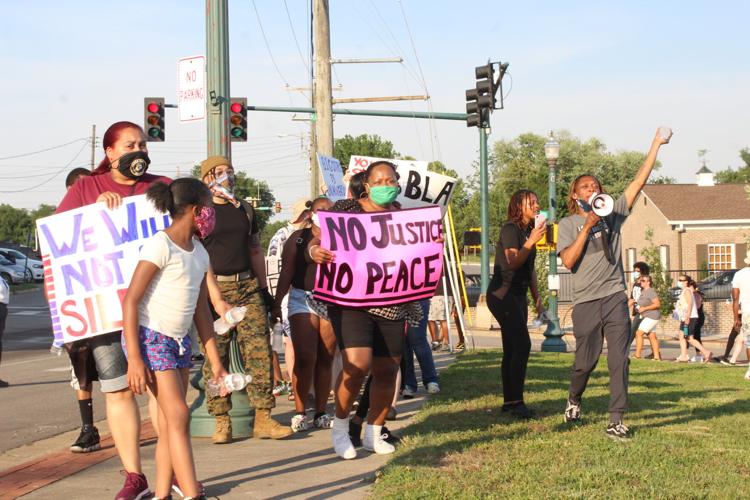 Ariel Jones.JPG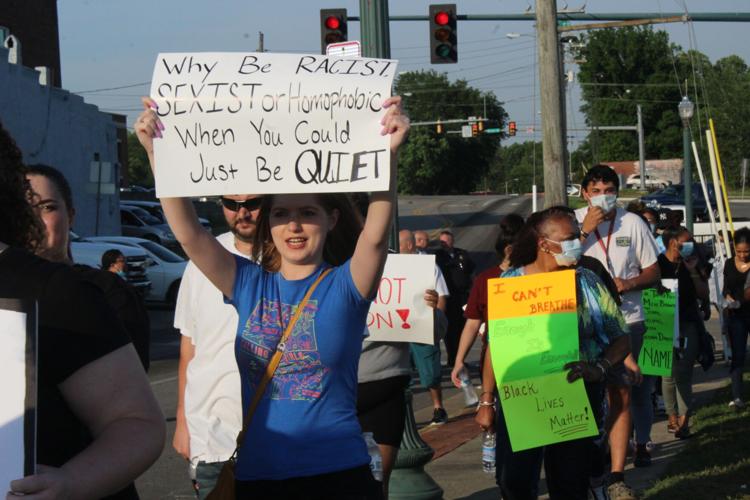 Bigotry is unamerican.JPG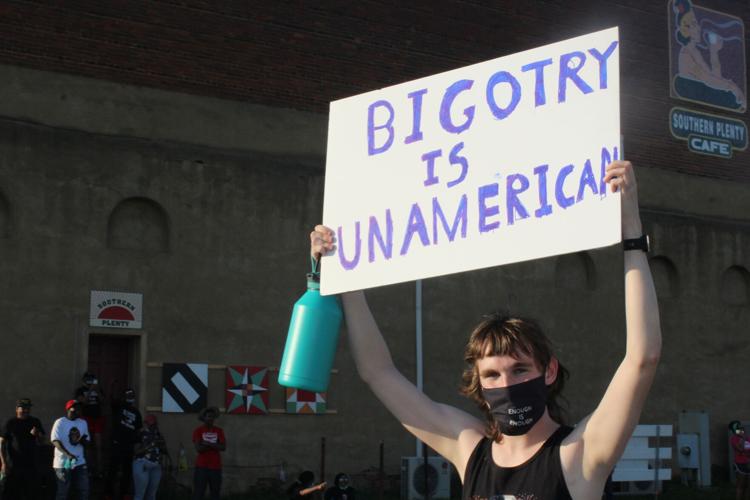 Anthony Holt green sign.JPG