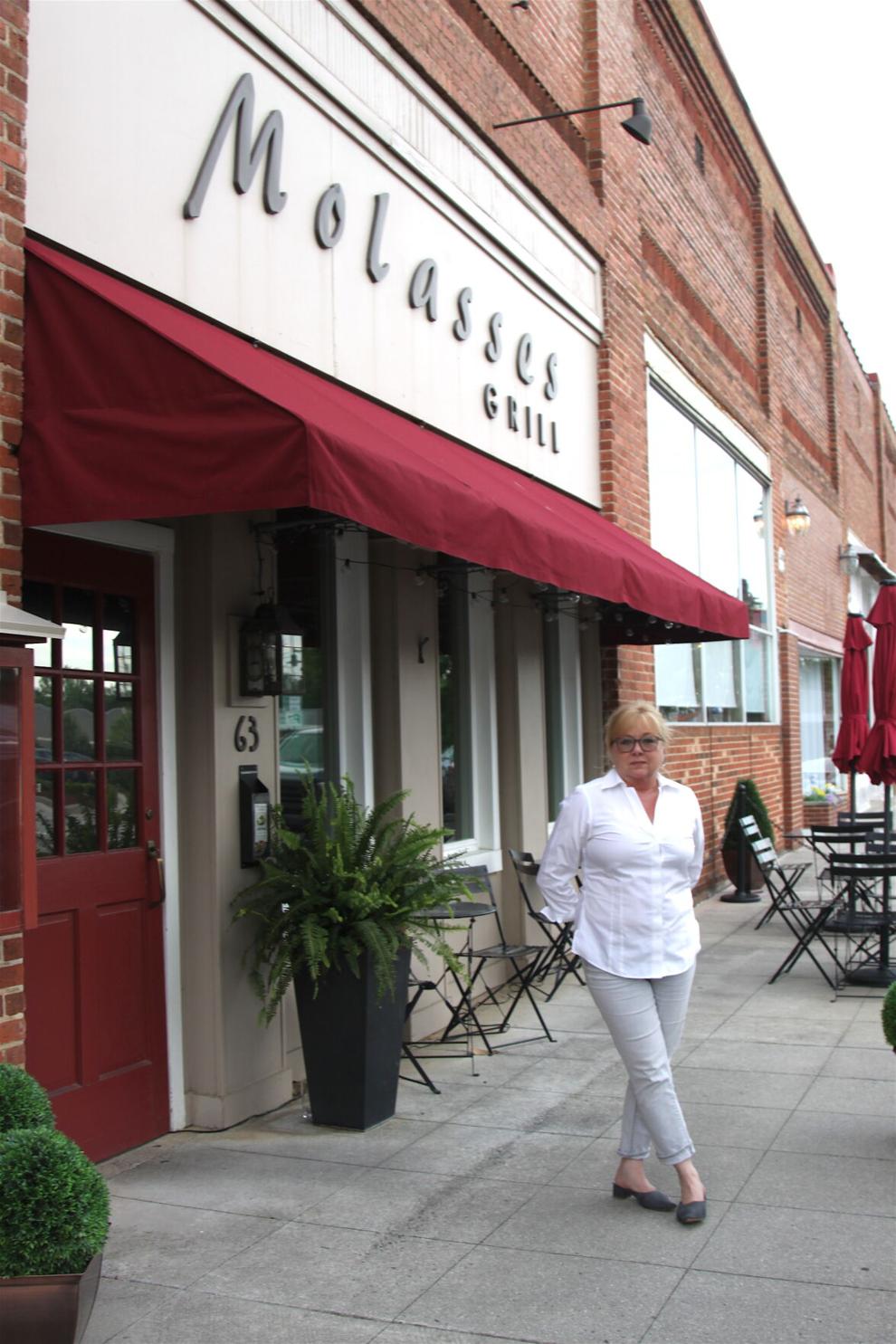 Karen Schopen, who co-owns Molasses Grill in Halifax with her husband Steven Schopen, implored town council to reconsider the meals tax increase of 4% to 6% in the town's proposed 2021-2022 fiscal year budget at Tuesday evening's Halifax Town Council work session meeting.
"I would just ask that going forward, we look for more creative ways at how we look at improving our budget other than raising taxes on successful businesses," Schopen said to council.
Prior to Schopen addressing council, Halifax Town Council's finance chairman Bill Covington said the meals tax increase is not meant to create a negative impact on the town's restaurants themselves.
He reiterated that the meals tax is a "user tax" which the restaurants' customers and not the restaurants themselves pay.
"We think the shining star of our town is our restaurants," Covington commented. "I think Molasses Grill maybe is more famous than Halifax in some circles. To say that we are special because we have Molasses Grill is putting it mildly."
Covington added that the meals tax increase would put the town of Halifax on par with the town of South Boston and Halifax County, and that no other tax increases are proposed in Halifax's 2021-22 fiscal year budget. Town manager Carl Espy noted the town of Halifax has not raised the meals tax rate since 2015.
Councilman Mike Trent followed up Covington's budget update by asking if the town had a projection of what the 4% to 6% jump in meals tax would generate in annual revenue.
Trent then asked Schopen if she anticipates the meals tax increase having an impact on her restaurant's business.
Schopen replied that for the most part, the answer to that question is "Yes."
She explained in today's current market of rising costs on top of the proposed meals tax increase, she fears she and her husband will not be able to charge their customers what they need to charge to be successful as restaurant owners.
On top of that, Schopen pointed out Molasses Grill had suffered financial losses in 2020 during the COVID-19 pandemic.
"We certainly are in a challenged position coming out of a year of loss," Schopen told council. "In addition to our increased food costs which are 2 to 4%, we are also facing and incurring the increased cost to labor, which will be going up in a stair step."
Schopen also expressed her concern that the meals tax increase would lead her customers, many of whom are from other counties and states, to make the decision not to continue making the trip to dine at Molasses Grill.
She feels it is unfair for her customers who travel from out of town to dine at Molasses Grill to have to bear the burden of paying the increased meals tax in the town of Halifax, which comes at no benefit to them.
Schopen and her husband initially decided to open their fine dining restaurant in the town of Halifax because they saw that the town wanted to "reinvent itself," and they wanted to be a part of that.
"In many respects, we're so, so grateful and happy for having plunked down here…but there is a point where you can't work for nothing," Schopen said. "The biggest question is can my end consumer support what we have to charge (to be successful)."
Councilman Covington told Schopen at Tuesday's meeting that the town also is looking at ways of helping the local restaurants financially to offset the losses they incurred from the COVID-19 pandemic, such as possibly funneling some of the American Rescue Plan Act funds the town receives to the restaurants.
The town expects to receive approximately $1.2 million in ARPA funds but has not yet received official guidance on proper allocation of the funding.
Councilman Malcolm Bowen asked for a cost comparison of meals tax rates in surrounding areas to be shared with council prior to council's final vote on the meals tax increase in the 2021-22 budget. Council's final vote on the budget is scheduled for June 30 at 7 p.m.
The first reading of the town of Halifax's 2021-22 fiscal year budget is set for June 23. The town of Halifax's proposed 2021-22 fiscal year budget is $1,351,310, with the police department the largest budgeted expense ($425,700), followed by the town's administration ($395,650), and streets ($250,500).
In response to Schopen's suggestion to council of coming up with more creative ways of bringing additional revenues to the town than raising taxes, Bowen suggested the possibility of charging an additional fee for customers opting for plastic bags at stores in town. Mayor Dexter Gilliam said that suggestion was something council could consider.
Earlier in the meeting, Gilliam had brought up the fact that some other communities place a fee on plastic bags.
Gilliam's comment was a response to councilman Jack Dunavant's suggestion that the town look into different ways of disposing of plastic because of China no longer accepting the United States' plastic recyclables.
Along with discussing the proposed budget for the upcoming fiscal year, town council also approved a special use permit application for Theresa Peerman Long to operate a mobile notary service out of her home office located at 1110 Brook Run Road.
Bosiger made the motion to approve the special use permit application. The action came after a public hearing on the matter in which no one spoke.
In other action, council set a joint meeting and public hearing with the town planning commission on June 23 to make proposed amendments to the town code.
The proposed amendments are to add an article on "tourism zones" to town code Chapter 26 — businesses and to add "clutter" to the article on "weeds and debris" in town code's Chapter 38 — health and sanitation.