Citizen comments took center stage at the beginning and end of a somewhat routine South Boston Town Council meeting on Monday evening, with a North Main Street businessman asking council about the process he needs to follow to keep electronic machines at his business.
These electronic machines are currently not allowed by town code.
Hani Elmawri, owner of a convenience store located at 1716 North Main Street in South Boston, told council he recently found out electronic games he had in his business were illegal and that he had to remove them.
"We haven't had any issues with them," Elmawri told council, adding he was seeking a way to keep the machines.
"I don't want to have anything illegal," he added.
South Boston Police describe the machines at Elmawri's business as "games of skill," and currently they are not allowed in a B-1 Business District.
Town Manager Tom Raab said that Elmawri's business is in a B-1 Business District, which does not allow the electronic games, but they are allowed in a B-2 or B-3 Business District with a special use permit.
Three other stores in South Boston, all three of them located in a B-2 or B-3 Business District, had the electronic games in their establishments but did not apply for a special use permit to have them, according to Raab.
Raab told council the town was unaware the machines were there until South Boston Police discovered them on routine patrols.
No one has applied for a special use permit in order to have the machines, and he has informed each of the four business owners they need to remove them, the town manager added.
Council took no formal action on the issue on Monday, with Councilman Winston Harrell asking Raab if the town could work with Elmawri in the special use permit process.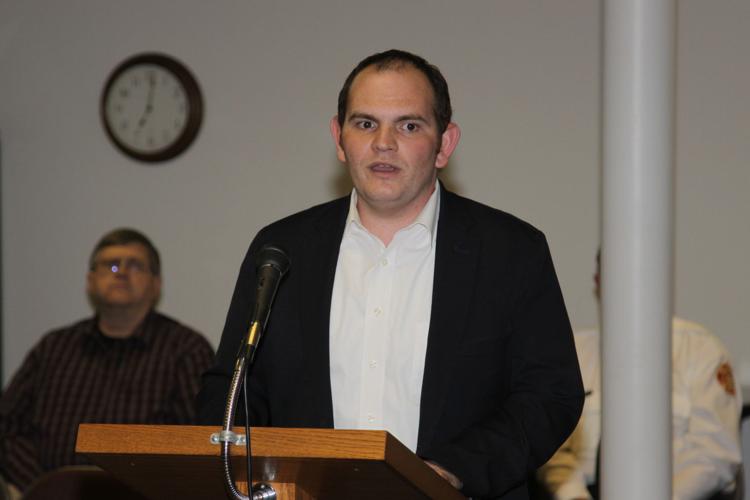 Berry Hill General Manager addresses council
Also during Monday's meeting, Steven Oullette, the new general manager for Berry Hill Resort, provided council with a list of upcoming projects at the facility, and he pointed out top priorities for the resort are weddings and corporate sales.
At present, the resort has 24 different group contracts and two bus tour contracts with plans for new menus at both the restaurant and Darby's Tavern, he noted.
Oullette, a Johnson & Wales University graduate who has worked at the Grand Floridian in Disney World and the Biltmore Hotel in Asheville, North Carolina, told council he is aware of the history surrounding Berry Hill.
"We want to showcase the hiking trails and paths," said Oullette. "We want to grow the history component and how to display it."
Berry Hill announced a new partnership with Taylor Hospitality, the hotel and restaurant management and operations brand of Up to Par Management, in October.
Taylor Hospitality manages hotel and restaurant operations at the historic property along with event sales and marketing.
Berry Hill, a former antebellum plantation estate, covers 650 acres along River Road in Halifax County and is a National Historic Landmark.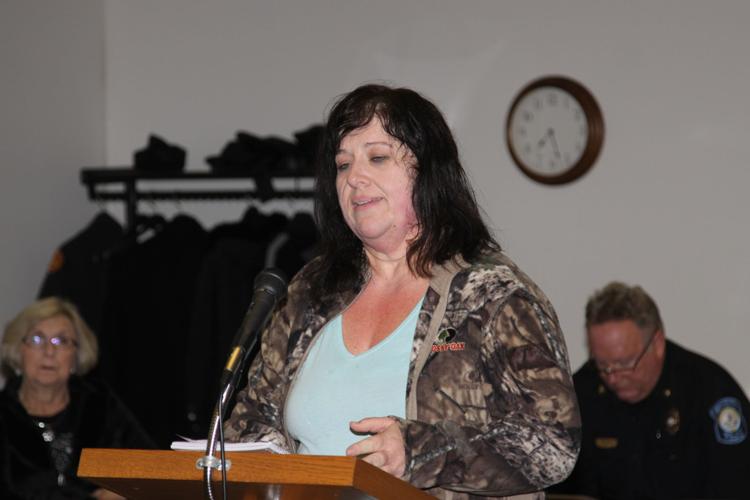 Fitness success story
Mags Stevens, a South Boston resident, also appeared before council as part of the citizen comment process, complimenting the staff at Washington-Coleman for a fitness regimen that has helped her achieve a healthy lifestyle.
"I want to say how much the Washington-Coleman Community Center means to me," said Stevens, who told council people feel like family when they walk through the door.
Stevens attends fitness classes several times a week and has had positive weight loss results, and she described the staff as "very professional and goal oriented.
"I will be forever grateful to the center where I gained my life back," said Stevens.
Other council items
Council unanimously adopted an update on corporate information on its cemetery investment account with Variable Life Annuity Life Insurance Company (VALIC) on Monday.
The town of South Boston has an investment account with VALIC known as the "City of South Boston Cemetery Fund."
Earle Scott, former town finance director, is still listed as the authorized individual on the account, and council officially approved the removal of Scott's name on the account and the addition of Town Manager Tom Raab and Finance Director Mickey Wilkerson as authorized individuals.
Council's approval came in the form of a resolution.
Council also unanimously approved a resolution adding South Peach Orchard Road to the VDOT urban maintenance system, a move that would result in VDOT reimbursing the town for the costs of maintaining the 1,407-foot road.
South Peach Orchard Road is located off Dan River Church Road in the town of South Boston.
The urban maintenance program is based on a section of state code, which authorizes the Commonwealth Transportation Board (CTB) to make payments to cities and towns in the urban system for maintenance, construction and reconstruction of roads and streets meeting specific criteria and under certain conditions.
In another item, council unanimously approved a recommendation to the court to re-appointment Alex Tucker to a new five-year term on the Board of Zoning Appeals.
South Boston Town Council went into closed session at the end of Monday's meeting to discuss business-related issues but took no formal action when members emerged.