Halloween is nearing, and the Downtown South Boston Farmers Market invites little ghouls and goblins to head to 300 Broad St. for the "Trail of Treats" this Saturday from 8 a.m. until noon.
Children are encouraged to wear their Halloween costumes as they make their way through the Trail of Treats receiving candy and World of Sports arcade cards from market vendors.
Amusement is in store for the entire family, not just for the children, at the "Butts on Broad" event, which will also feature live music from Virgilina band Red Bank Revival from 10 until 11:30 a.m., the Daye's Delights food truck selling pulled pork barbecue, and arts and crafts vendors.
"This is another family fun, fall event at the Downtown South Boston Farmers Market," said market manager Megan Throckmorton-Harris. "We added the Trail of Treats because we wanted to do a safe, socially distanced Halloween for kids. After they do the Trail of Treats, the kids and their families can listen to some good music, grab some lunch and check out the vendors."
All vendors wear masks, and vendors' booths are distanced 6 feet apart at the open-air market, Throckmorton-Harris added. The market is not having a costume contest for the Trail of Treats, but the market manager said she looks forward to sharing pictures of attendees' Halloween costumes on all the market's social media outlets.
The usual vendors will be at the market Saturday, selling their fresh produce and homemade goods. Among the vendors are Paige's Produce, Broad Shoulders Farm with eggs, muffins and bread, Coleman Creek Produce, and Alton Throckmorton with produce.
With the Holiday Living Show canceled this year, Throckmorton-Harris said she also has invited several vendors who typically participate in the show to the market as part of the "Butts on Broad" event. One of those vendors is Maranda Gunn of Country Creations.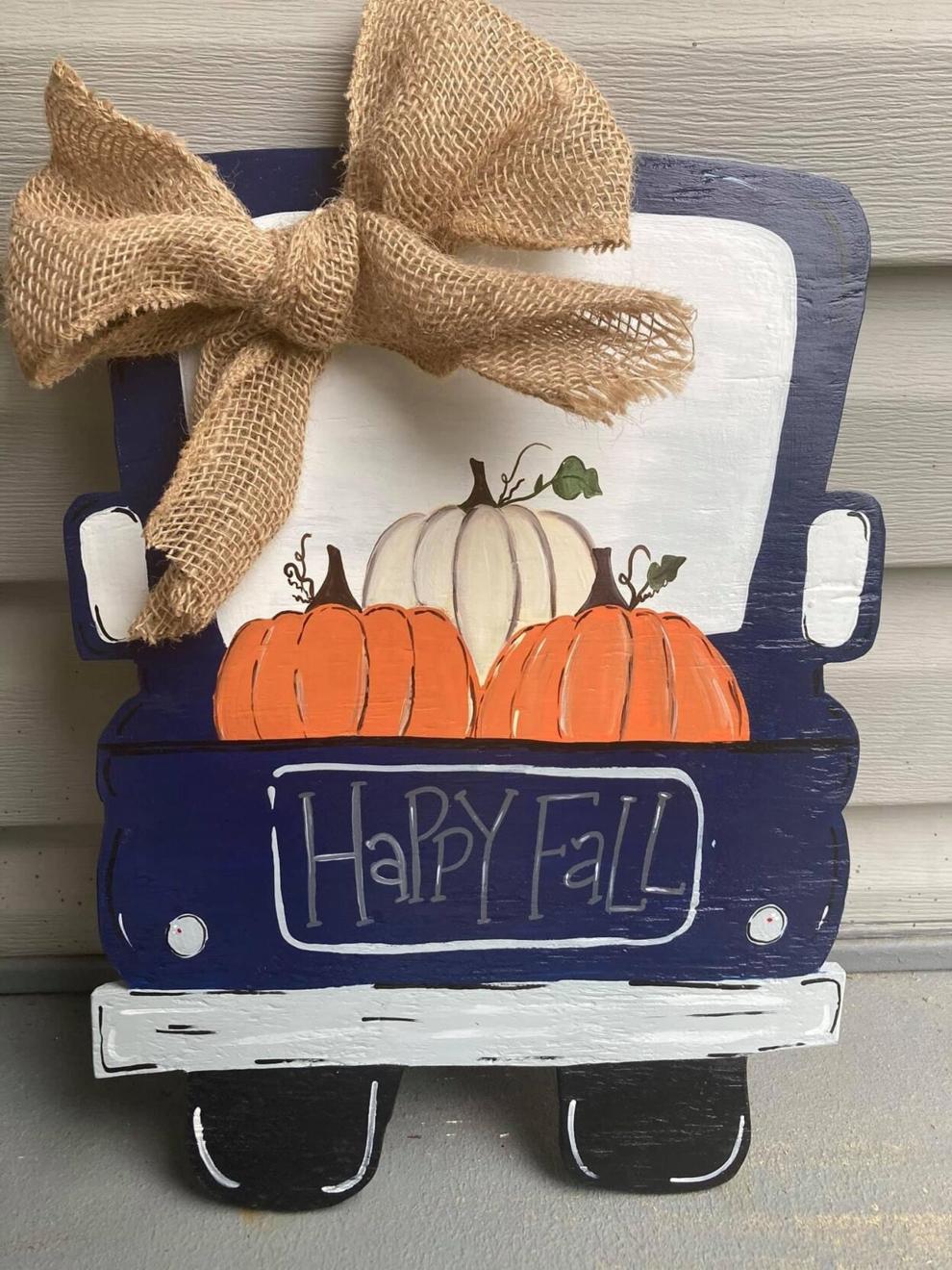 "I normally do the Holiday Living Show, but being that was canceled, I jumped on board to get my items out at the market," Gunn said. "I'm really looking forward to it. I hope there will be a good crowd there."
Gunn makes both farmhouse-style and primitive crafts. Some of the items she will have for sale at the market Saturday are circle door hangers with greenery, barn quilts, farmhouse signs and Christmas ornaments.
Throckmorton-Harris emphasized the need to support local vendors, especially during the COVID-19 pandemic.
"Right now especially inside of this pandemic, we need to be making sure we're taking care of our people in our community, and to do that, we really need to be supporting these vendors," she said. "For many of these vendors, this is literally their livelihoods, and they thrive off our support."
A local organization also will benefit from Saturday's "Butts on Broad" event. A portion of the proceeds from food sales will be donated to Halifax Young Life, a non-denominational Christian outreach organization for youth.