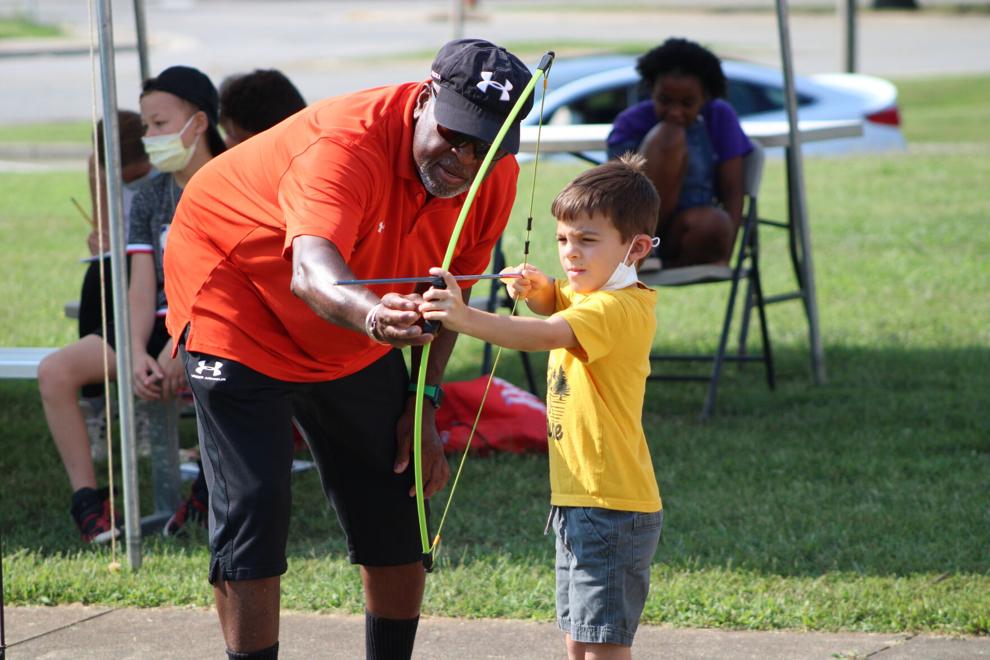 The South Boston Recreation Department hosted their 15th annual archery camp this week with 81 kids attending the camp and were split into two groups due to the large number of participants.
The camp was used to teach children bow and arrow safety, basic archery skills, the correct technique, how to concentrate on the target, the importance of teamwork and to help the kids build self-confidence.
Individual and group bow shooting competitions were held for each age group. The top three individuals in each age group will receive medals for their bow shooting scores today (Friday). The top three teams also will receive medals for their scores, and everyone will receive a certificate for participating in the camp.
"Francis Mitchell taught us how to shoot, it improves self-esteem and helps people with their physical and mental abilities," said South Boston Recreation Department Camp Director Mary Douglas.
She also said, "We hope to increase the interest of children in archery at a young age and like to tell them, 'one day you could be competing professionally or even be in the Olympics one day.'"
Joel Medley, Mary Douglas, Keith Douglas, Ruth Brown and Mikyler Smalls all volunteered their time at the archery camp.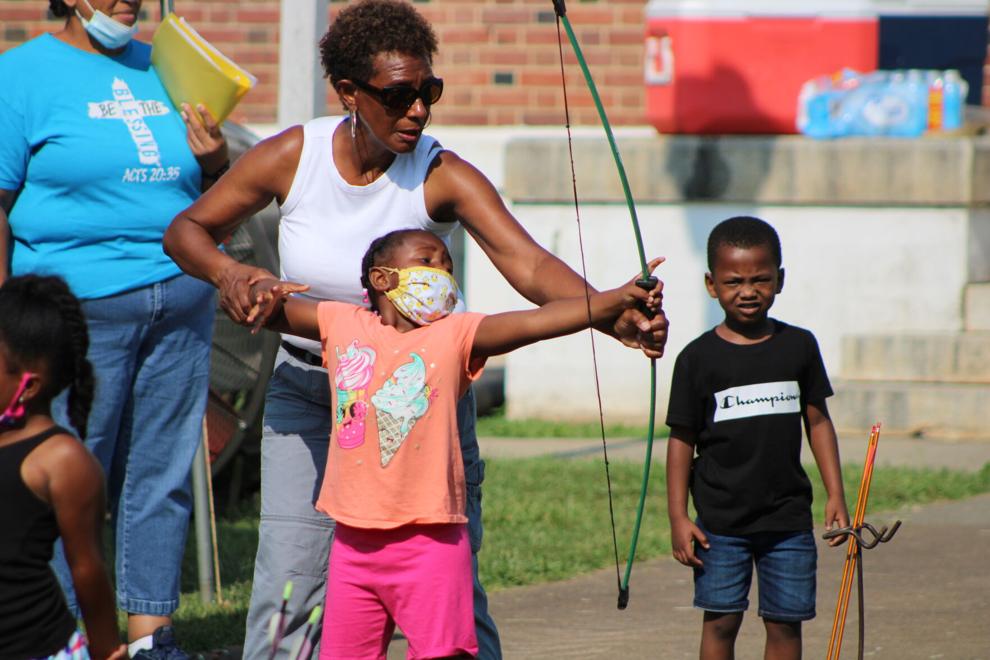 Smalls is a track and football player at Halifax County High School and had experience with bow shooting including shooting bows a couple of times in elementary and middle school.
"I like to do it because I like archery and I like to help teach the kids," said Smalls.
Gunner Puckett was one of the many children who participated in archery camp, and enjoyed shooting bows and arrows.
"It's a lot of fun, and I shoot a lot," said Puckett
The numbers have increased for the camp every year and the South Boston Recreation Department expects the number of participants to continue to grow in the future.
The archery camp had to take a break in 2020, but in 2019, they had more than 50 participants come out.