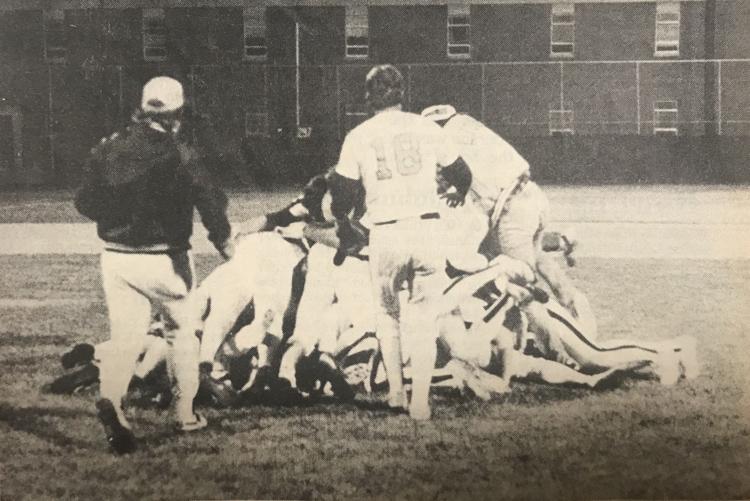 The 1984 baseball season for Halifax County High School was one that will not be forgotten.
The culmination of the season with a state championship — the first in school history — will forever be known in Halifax County. But there are some things about that season some may not know.
The camaraderie on the team and the friendships that were made have continued today. There also were several members of the 1984 team that went on the play college baseball, as well as professionally in the minor leagues.
"We were playing in the moment but didn't realize how big the moment was and how it would affect you the rest of your life," Chris Cole said. "It is something they can never ever take away from you, and it is a feeling that you can't explain unless you experience it."
Grayson Throckmorton will always remember the friendships.
"Just when you talk about baseball, and how baseball is America's past time everything was so much fun playing baseball," he said. "I think the sense of achievement that you won a state championship, having that knowing that you were a member of that team, that is something that goes with you for the rest of your life, especially when there have been so many good teams that have come through here and the legacy and the history of our baseball program, to know that you were a part of it, it is a sense of pride knowing that you were a part of Halifax baseball, and you won a state championship."
The sense of pride and accomplishment that winning a state championship brings stays with those players and coaches all these years later.

Their trophy still sits in the trophy case at the high school. There is a sign on the outfield fence at the baseball field that shows everyone that Halifax County High School was the 1984 state champions in baseball. Players on that team are now watching their children play baseball on that field, hoping that their children can have that same feeling they had 36 years ago.
Cole went on to play college baseball at Elon and from there went on to play minor league baseball in the Cleveland Indians minor league system. Kelvin Davis played college baseball at Longwood and then played in the Kanas City Royals organization. Curtis Duffer, Len Wentz and Casey Waller all went on the play college baseball at Virginia Tech, and Keith Lee played at the University of Virginia.
Wentz played in the Cincinnati Reds organization and Waller with the Philadelphia Phillies organization.
If you look around the high school baseball world today, you will be hard pressed to find any team that produced that amount of talent not only to play college baseball, but professionally.
Both Lee and Throckmorton talked about the amount of talent on the team, and how most of the players that sat on the bench and didn't get much playing time could have started at almost any other school.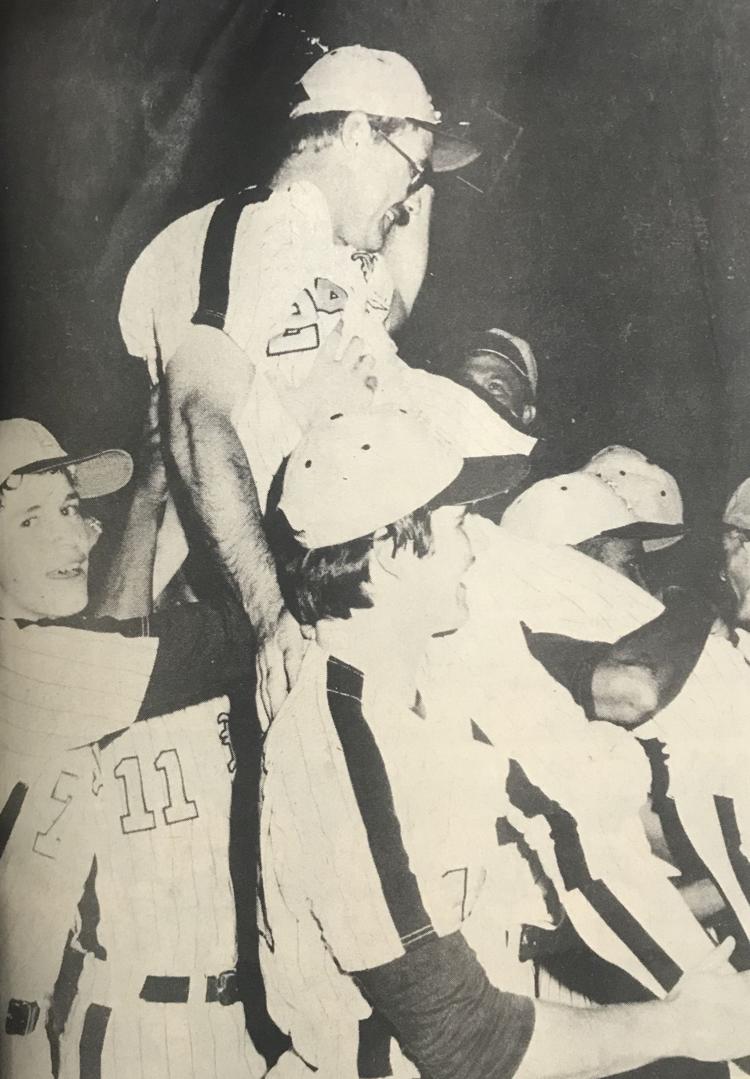 Looking back, Lee was able to relate the lessons he learned from 1984 through how he is able to deal with certain things today. "We had perseverance then, and that perseverance and that life experience then is applicable to what we go through today, and that's why we kind of mentally reflect back to that time. It was a simpler time I believe, but it's very apropos for today. Something that we can take and learn from and just props us up when we are a little bit down and kind of puts a smile on our face to know that we accomplished something, that quite frankly was tough to accomplish," Lee said
The 1984 team remains close. They still talk to each other often and every chance they get they try and get several members of the team together. Even though several members live away from Halifax, quite a few still remain, and the ones that have moved away still use social media to remain in contact with each other. That bond will never be broken, not just because of the state championship, but because they were able to come together and form friendships that go well beyond the game of baseball.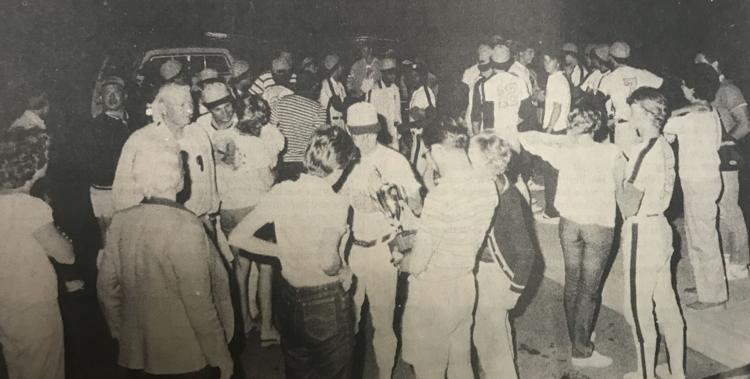 "Of all the players that have put on a glove in Halifax County history, you have been a part of a state championship team at the high school level, that kind of resonates through the community, and it is something that I will carry with me for the rest of my life," Throckmorton said.
That quote by Throckmorton sums up the entire series of Halifax County High School's 1984 state championship.
The history and talent that has made its way through the baseball program over the years, with one alumni in the majors and another that looks poised to make it there sooner than later, one team has won it all. That team was comprised of an abundance of underclassman that banded together with the seniors to create a memorable run that culminated with the ultimate prize. For those that were a part of it, it is something they will always remember, a story to tell their grandchildren, about the time that a bunch of kids from rural southern Virginia beat teams from Roanoke, Northern Virginia and Richmond on their way to the first state championship in Halifax County High School history.