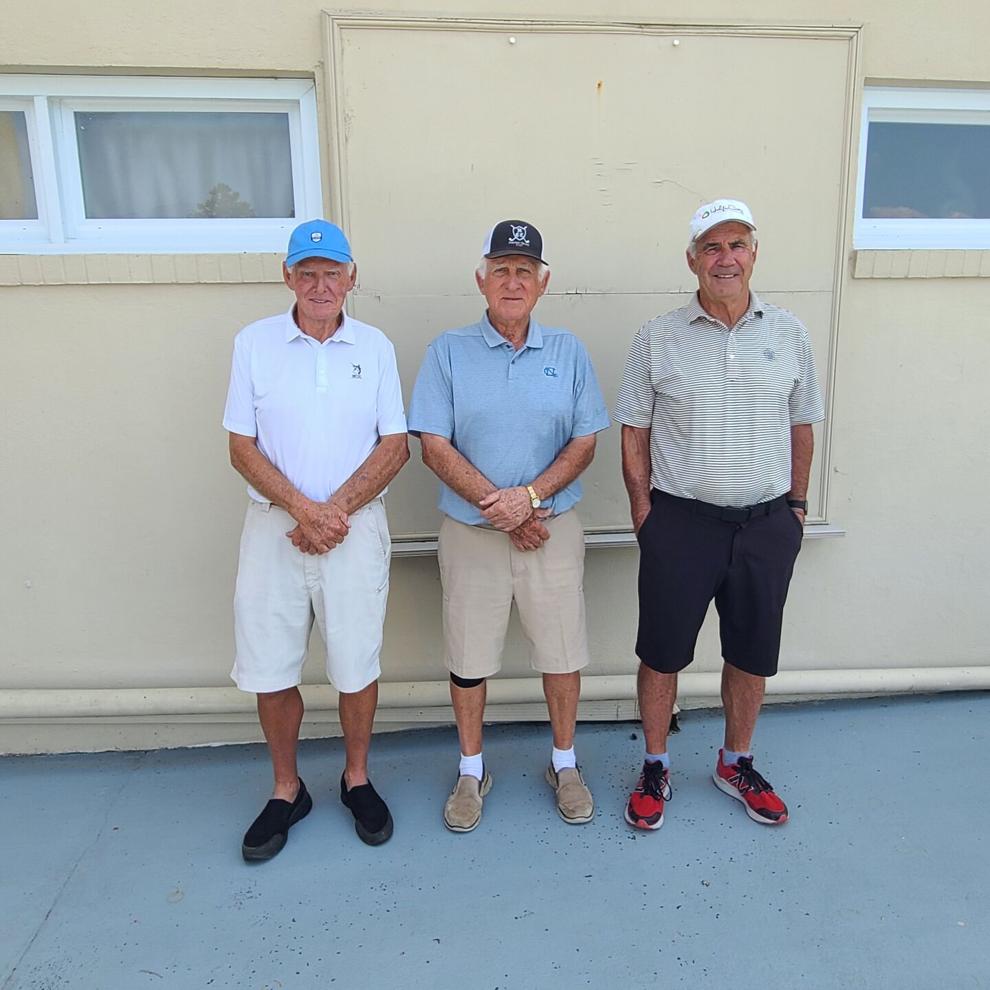 Jimmy Clay has captured numerous club championships spread between Halifax Country Club and Green's Folly Golf Course, but the championship he collected on Sunday at Halifax Country Club proved to be one of his tougher challenges.
Clay fired a 66-70-136 in winning by four strokes over Jay Burnett, who fired a 68-72-140 and rallied to within two strokes of Clay before the final hole.
Bruce Stone finished third in the Championship Flight with a 75-70-145.
Burnett, who was paired with Clay on the final day of the tournament, kept the pressure on him the entire day on Sunday, according to Clay.
"I hit the ball so good yesterday, I shot 66 and could have got a lot more out of it," Clay admitted after the match.
"I got off to a rough start today, and Jay kept the pressure on all day.  He didn't let up," Clay noted.
"Take nothing away from him, he played good and if I made a mistake he capitalized."
Trailing by two strokes on the par 5 final hole, Clay knew Burnett had to be aggressive in order to win or force a playoff, and that put him in a tough spot, Clay explained.
"I had some shots get away from me the final few holes, and he did what he had to do," Clay said.
"He went for it all and didn't quite catch all of it, but he was in a tough spot. He thought I was going to make five at worst.
"I can't say enough about Jay.  He's a good friend but one of the hardest competitors I've ever played against."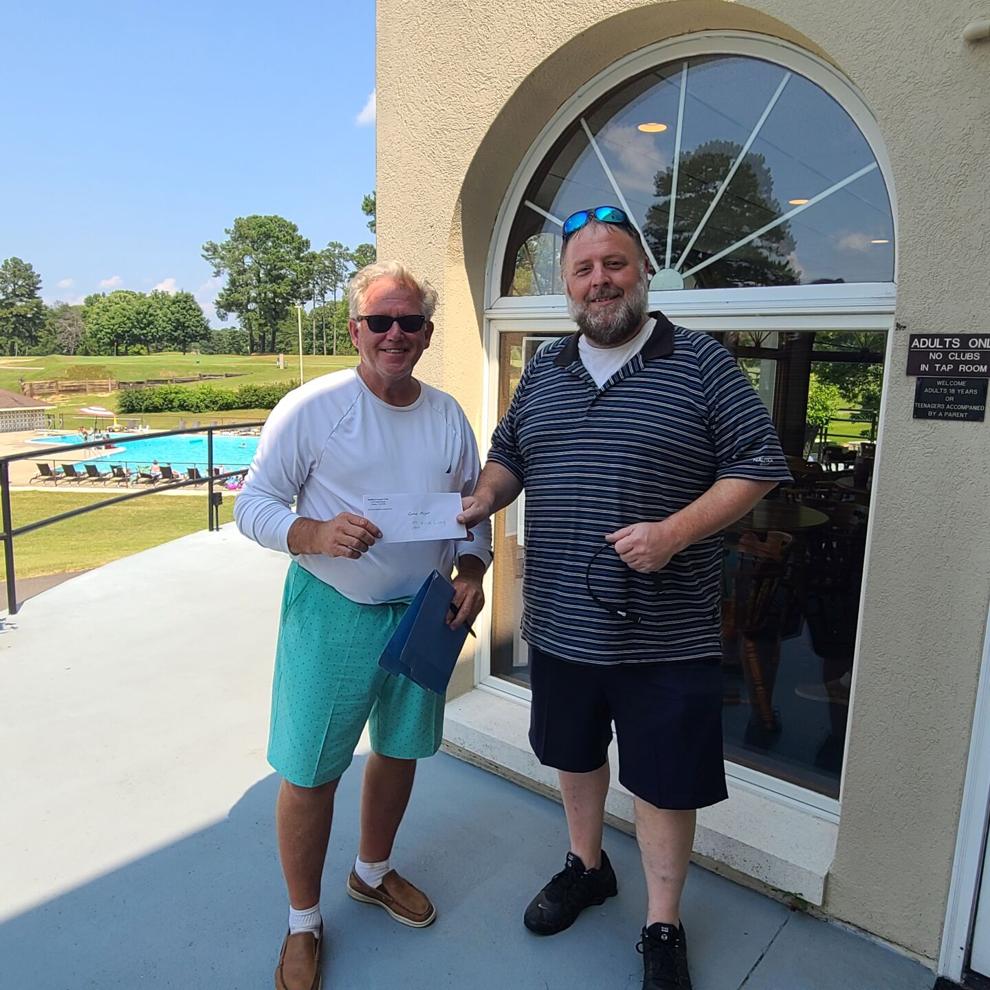 Sunday proved to be a "grind," and it was one of his toughest wins, Clay added.
"Today I never got into that groove I've been in before and compared to yesterday I didn't strike the ball well," said Clay.
Golf can be as much of a mental challenge as physical, especially when you're not at the top of your game and have a competitor nipping at your heels, Clay pointed out. 
"Today was a grind," said Clay in summarizing his play on Sunday.
Burnett said his goal on Sunday was simply to go out and play his game, hit the ball well and put pressure on Clay early in the final round.
That didn't come to fruition, admitted Burnett, citing Clay's mental approach to the game as being as much a strength as his physical tools.
Contending with Clay is even tougher when he has a working margin, Burnett added.
"You know you're dealing with a true competitor," said Burnett.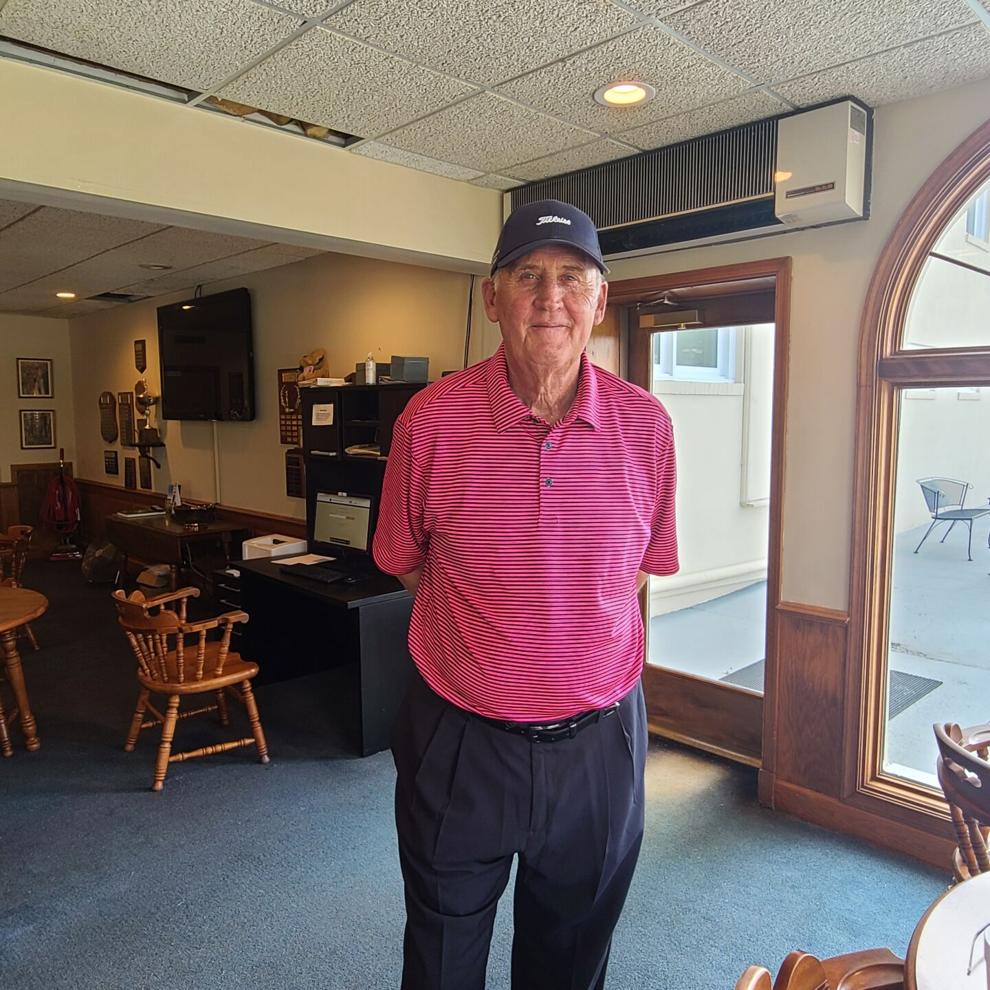 "The way he approaches golf, for his power and everything else, his brain on the golf course is his greatest attribute."
Golf is as much mental sometimes as physical, and equally frustrating at times, Burnett indicated.
The course played a little firmer on Sunday making it a little harder for the mid-range game, he added.
"You're hitting wedge shots, and you can't necessarily go long and try some different shots," Burnett explained.
"With a back pin, if you leave it short, you know it's going to come back about 25 feet.  If you challenge yourself, it will bring a bogie into play, but that's part of the game.
"There's some strategy to it, and some do it better than others. At the end of it, it's just another round of golf with friends."
Finishing first in the First Flight was Willoughby Gasperini with a 79-68-147, followed by Matt Hackney with a 76-73-149 and Eric Arthur with a 77-72-149, with second and third decided by a match of cards.
Chris Coleman won the Second Flight with an 81-77-158, with Richard Harrell firing a 80-79-159 and Ronnie Moore an 80-80-160, and Mike Hailey won the Seniors (White Tee) club championship with a 74-76-150, followed by Tommy Daniel with a 77-75-152 and Nookie Green with a 76-77-153.
Coleman Speece fired a 79-81-160 to win the Super Seniors (Gold Tee) championship, followed by J.E. Tuck with an 85-76-161 and Alan Gravitt with an 83-81-164.
Willoughby Gasperini 79-68-147
Grayson Throckmorton 78-80-158
Richard Harrell 80-79-159
Preston Crowder 86-80-166