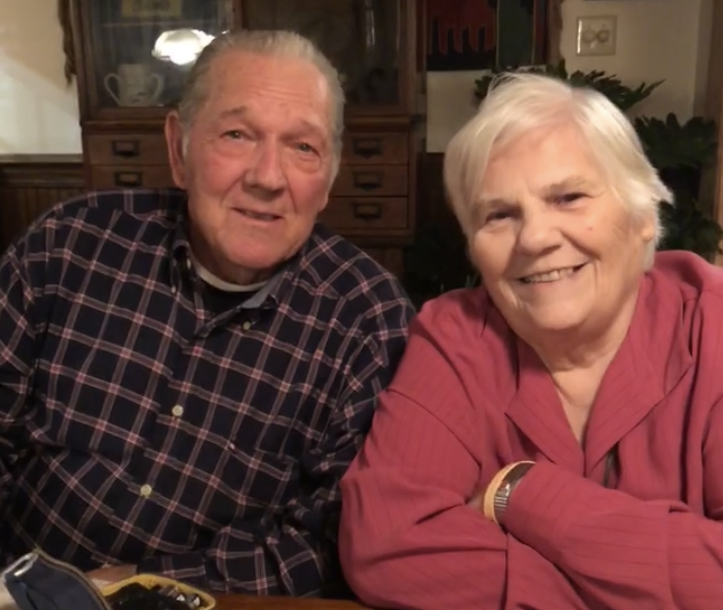 Will Hill is a local legend in the baseball world.
He spent over 60 years playing and coaching baseball and has helped countless players throughout their baseball journey.
But Hill is not just known for his baseball knowledge, he also is known as a man that mentored the youth of Halifax County and helped them become more than just baseball players.
Now, those same people that he coached and mentored when they were younger are getting together to help Hill and his wife, Bobbie, in their time of need.
Hill had a stroke close to eight years ago. Since the stroke, he has now regained the ability to get around, albeit slowly, and his speech is impaired as well. Bobbie spent her time taking care of her husband after the stroke and became his caregiver; unfortunately, Bobbie also had a stroke last year that left her paralyzed on one side.
The couple moved in with their granddaughter and her family in Scottsburg because they were unable to live on their own anymore. Recently, Barry Powell, a lifelong friend was contacted by Hill's granddaughter and asked him to come over and see Hill because he had asked about him.
"I went down there and I felt like he needed some help. There were so many people out there that love Will and care about Will," Powell said, who then started to contact a few of them.
Powell said he wanted to get guys from different age groups together and help provide to Hill in his time of need, because he was always there for them. Chris Cole, a pitcher on the 1984 state championship baseball team at Halifax County High School, was one of the first to join Powell in starting this movement.
Jody Nelson, head JV baseball coach, and Dan Powell, assistant Halifax County Middle School baseball coach and head coach of one of the Virginia Squires teams also joined Powell. Other members of the community such as Scott Carson. Jeremy Satterfield, Keith Newton and Dave Ashwell also got on board.
There is a house adjacent to Hill's granddaughter's house that the group decided to fix up for Hill and Bobbie as a place for them to be able to go together. "We decided to go down and see where they are at and what we can do," Powell said. "The guys had some great ideas. Dan (Powell) and Jody (Nelson) went to Dixie Youth and they have been very supportive, the Squires helped and we got this out on Facebook and people have been making donations and the money is rolling in," he added.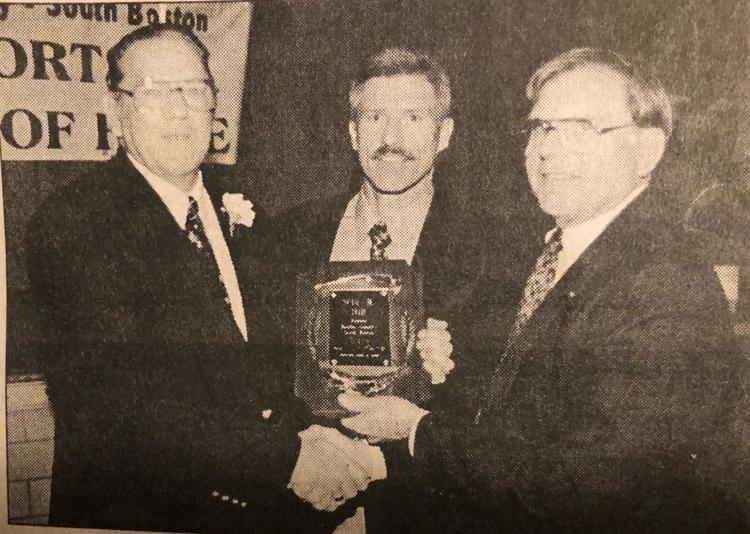 A baseball legend
Hill spent five years in the minor league system playing as high as AA baseball. As a pitcher he compiled a 43-29 record from 1958-1962. He had a 4.79 ERA and struck out 326 batters in his time in the minors. A thumb injury ended his career early, but he didn't want to let the game of baseball go, so he returned to Halifax and began what would be 60 years of coaching the youth in the county.
Hill was well known in the community, and Powell remembers meeting him for the first time was like meeting a legend. "I met Will when I was 12 years old, and when you are that age and you meet adults, you usually feel uncomfortable, but I had always heard of Will, and I had always loved that game of baseball and had a passion for it," Powell said.
"One day I was at a game and someone told me that he was there, and I searched through the crowd to see who this guy was and to me, he was a legend in his time."
Once Powell and Hill met, it was an instant connection. Hill took Powell under his wing and they have been close friends ever since. Powell says Hill is more like a father to him than anything.
Powell played for Hill, with Hill and coached with Hill for many years. Whether it was the American Legion program, the Babe Ruth program or the middle school team, the duo was always together doing what they love.
Hill always made time to talk baseball or about anything else with people. "If you wanted to stand there and talk after a game he would stand there and talk," Powell said. The way that Hill was able to weave baseball and life into one was something that everyone always loved and appreciated.
"I don't know of anything a player did on a field that Will didn't have some suggestion on how to help them," Powell said. "He saw the game from a deeper perspective than most people," he added.
Powell tells a story about how when he was coaching, Hill would come and work with the pitchers on the team and would catch for them. "Someone would ask me who my best catcher was, and I would always say that Will was my best catcher," he said laughing. "He was in his 70's and he was still catching high school and college guys," he added.
Hill also was instrumental in bringing the American Legion program back to Halifax. Powell said before Hill brought the program back, it had been gone for close to 30 years.
"He taught me to love the game and the passion of the game, not only to me but to so many others," Powell said.
Time of need
Once the group got together to help Hill, it didn't take long for things to come together to provide for the man that gave so much to them and countless others throughout the year. "It was time for us to give back to him," Powell said.
Nelson built a counter for them; they were able to purchase a recliner, television, microwave, stove and other items to make the house a place for Hill and Bobbie to have some time to theirselves while still being close to their granddaughter in case they needed anything.
They made a Facebook post about their efforts and reached out to the community and those that knew Hill personally about how to contribute. The Dixie Youth program is managing the contributions through a P.O. Box as well.
"When you love someone and care about them, it is hard to see them struggle or need something knowing that you can go out and help," Powell said. "There is more to life than baseball and that is a big part of it. He (Hill) instilled love and kindness and it is showing in these guys today," he added.
Powell went on to say that you won't find better people and giving people than those helping him.
The goal is to do whatever they can do to make Hill and Bobbie's life more comfortable by providing these items and giving them a space of their own. "The donations are being used well, and it is being used for a great cause," Powell mentioned.
Hill is known far and wide for his stories that he tells, some you can believe and others are pretty far fetched Powell says but they are guaranteed to make you laugh and in a tense moment, Hill is able to cut the tension with just a few words according to Powell.
Hill also was able to get through to kids about off the field issues as well, all while teaching them the game of baseball. "All of the off the field parts he was so good at, how to prepare yourself, work ethic and give God the credit," Powell said. "He is a guy that loves the Lord," he added.
Jeremy Jeffress, a Halifax County native and current Major League pitcher for the Chicago Cubs was mentored by Hill and Powell says that Hill was very instrumental with Jeffress when he came through the middle school program. Countless other players that have gone on to play college baseball and beyond have been mentored and coached by Hill throughout the years.
Powell's stepson, Casey Waller, was another member of the 1984 state championship team at Halifax, and Powell says that Hill, was a big influence to him in his playing career. "I think of Jeremy Jeffress, Stanley Davis and Joey Cole," Powell said as others that Hill has helped along the way.
Powell and the group that was formed to help Hill and Bobbie will continue to do everything they can for the man that did so much for them in their lives. They aren't slowing down anytime soon with their projects, and Powell is grateful for all that has been given thus far.
"We are just thankful and blessed for the people that have contributed and they are just so thankful as well," Powell said. "I just thank God that we could help them and put a smile on their face."