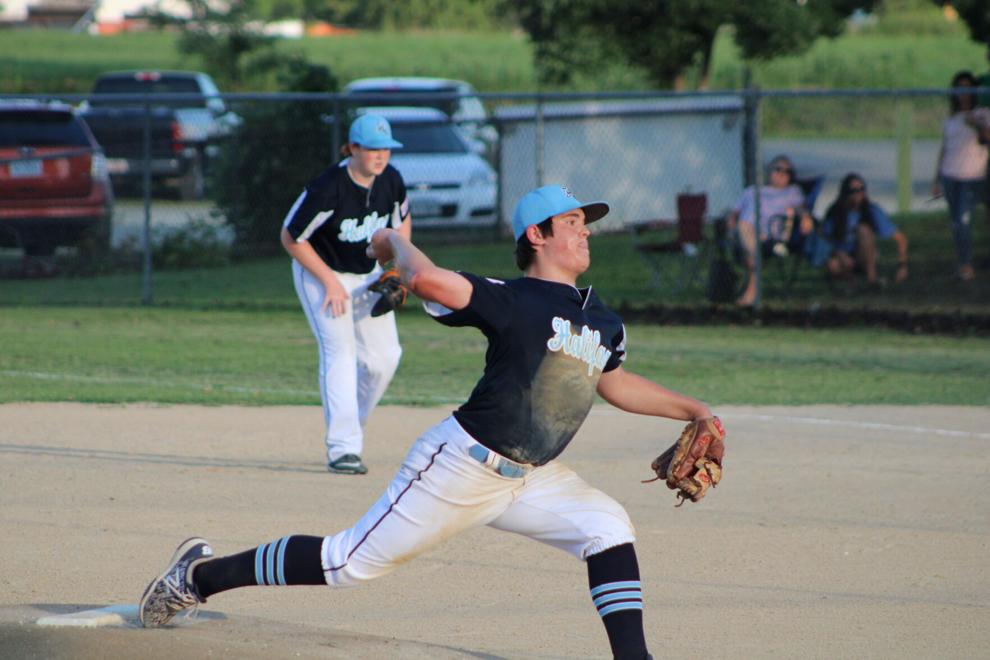 The Halifax County Dixie Boys all-stars have continued to dominate their competition in the state tournament.
On July 9 the boys beat Amelia County 10-0 in six innings and turned around on Monday and took it to their competition once again beating Madison Heights 16-1, winning by slaughter rule after three innings played.
The boys then took on Patrick County on Tuesday and lost with a final score of 3-4, before returning on Wednesday and defeating Prince Edward by slaughter rule with nine runs scored in the top of the fourth inning and a final score of 14-1.
The Halifax County boys were looking to keep their title hopes alive with a doubleheader scheduled Thursday if they are able to walk away with the win in the first game against Patrick County with start time beginning at 5:30 p.m. at the complex.
On Wednesday Halifax County took on Prince Edward County and came out ready to advance to the next round after their close defeat the night before.
Halifax put up four runs in the top of the first inning and never looked back continuing to add to their lead before a nine run fourth inning ended the game by slaughter rule with a final score of 14-1.
Aaron Crutchfield led the team in hits with three base hits, knocking in two RBI's and scoring three times in their winning effort.
Halifax County took on Patrick County on Tuesday where Halifax got off to a slow start in the box unable to score any runs until the fourth inning.
They were unable to ever gain the lead in the contest due to Patrick County's fast start, where they scored two runs in the second inning and continued to add on to their lead.
Halifax never quit as they were able to get the game tying run to second base in the top of the seventh but were unable to advance him to the plate and lost with a final score of 3-4.
First baseman Logan "LoLo" Smith came up big to give Halifax their first run off a solo shot in the top of the fourth.
Eli Seamster came into pitch three innings for Halifax and only gave up two hits in his performance on the mound but was able to add to his statistics by leading Halifax at the plate with two hits.
The Dixie Boys all-star's game was postponed on Saturday due to weather, however, was rescheduled for Monday where the boys beat down on Madison Heights winning the contest by slaughter rule after three innings played with a final score of 16-1.
On Friday, starting pitcher Paul Irby pitched a phenomenal game receiving the win in a complete game shutout, striking out eight batters and only allowing three hits through six innings played.
After a slow start to the game Halifax's bats came alive in the fourth inning, bringing across six runs to take the lead 6-0. The boys racked up 11 hits, while Nathan Centers led the team in hits going 3-3 at the plate.